Show your design process and design decisions.
Superfast. Save time and focus on the content.
No coding needed. No hassle with web hosting.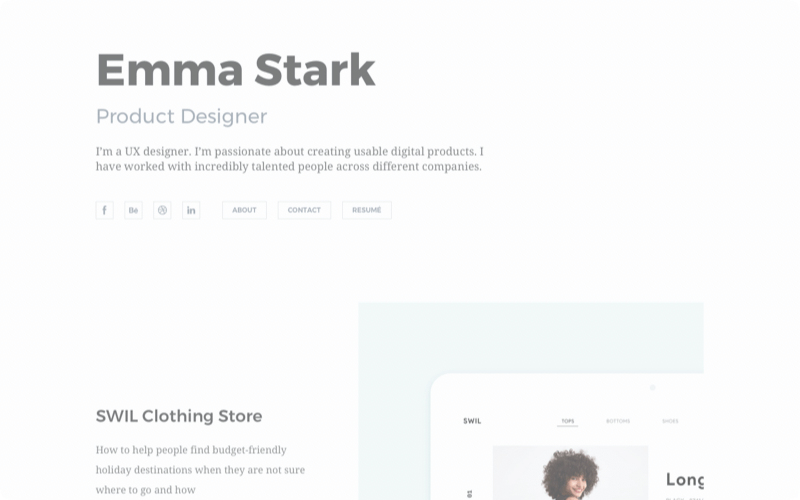 Select a template
you love
Stand out from the crowd with customized fonts, colors and a unique portfolio layout.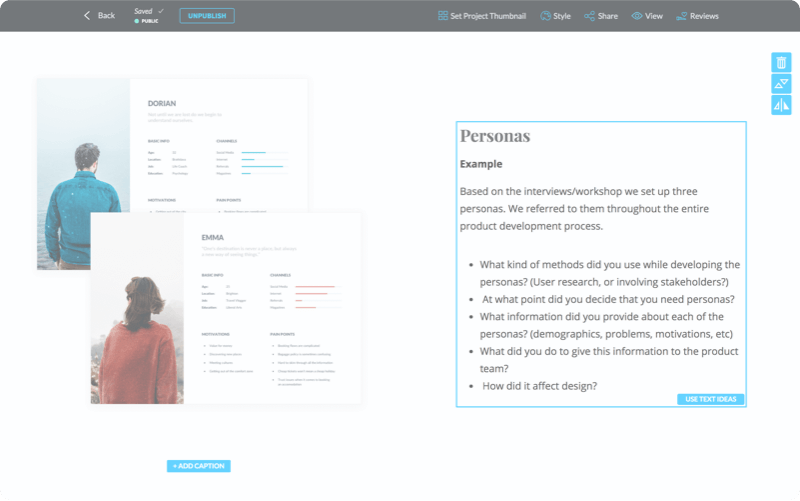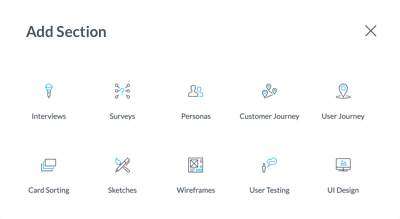 Generate case
studies
Save hours of work by generating custom case study layouts.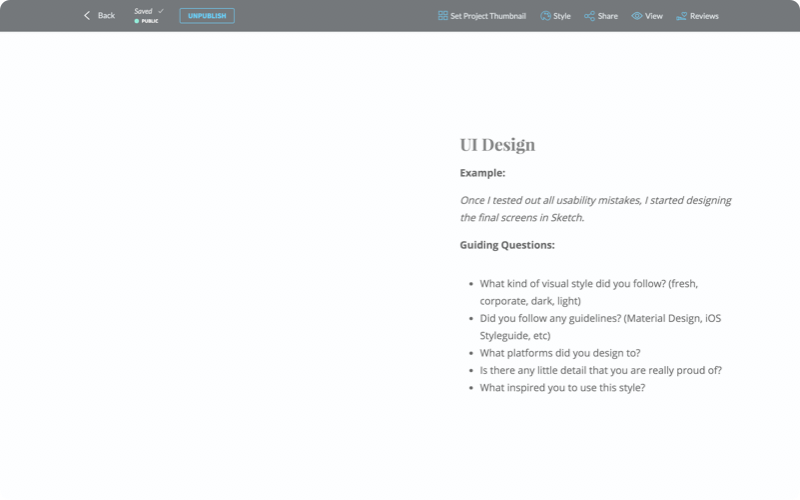 Use built-in device
mockups
You don't have to search for mockups again. Place your screens into desktop, mobile, or tablet mockups in one click.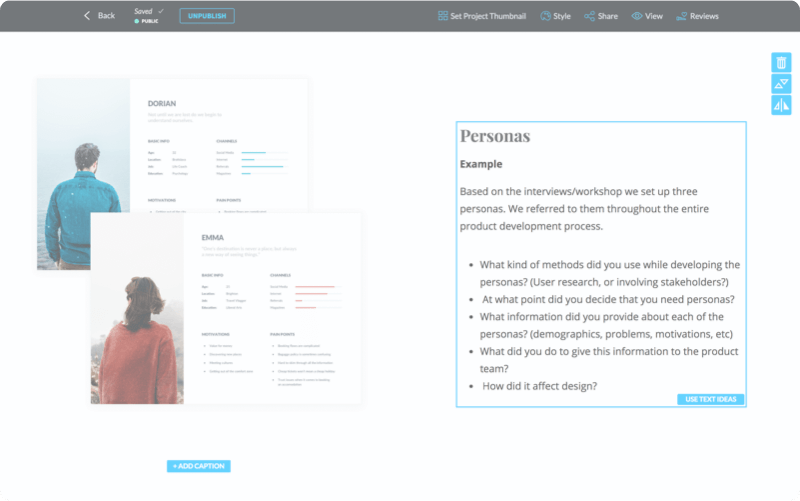 Copywriting? No problem!
We'll help you with writing prompts, guiding questions, and examples.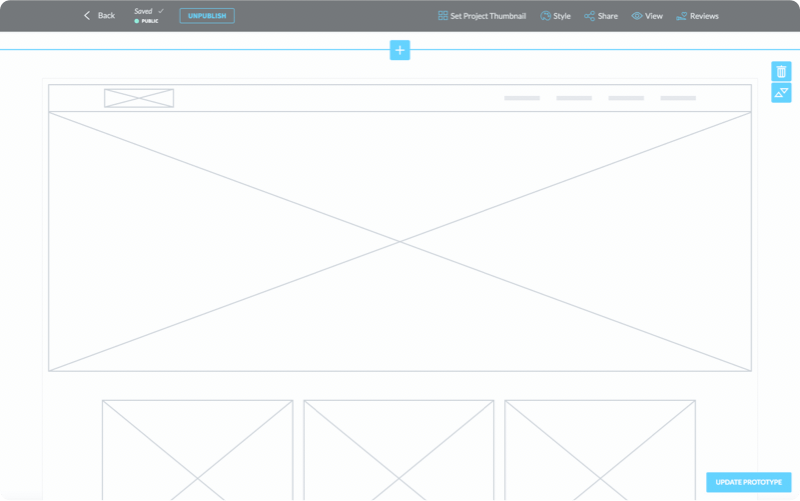 Embed your prototypes
Showcase interactive prototypes right in your case studies.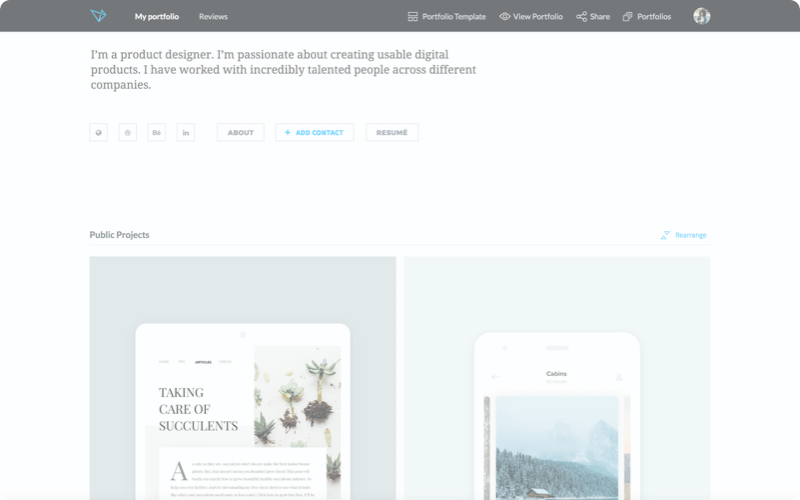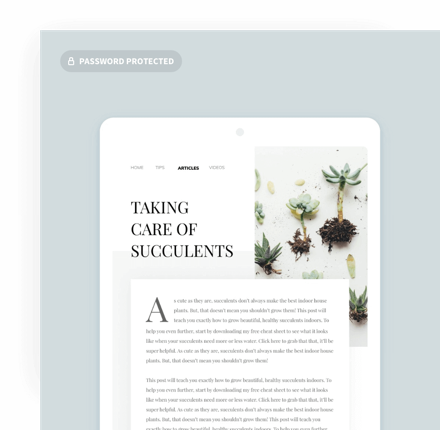 Protect your work with passwords
Protect sensitive content with passwords and control who has access.
The best UX case studies made with UXfolio
Based on the insights of top UX leads
"In a UX portfolio it's important to show your thinking process. Present the problem you were trying to solve. How did you approach it, the solution that you arrived at and the key takeaways."
"What was the most interesting thing you've worked on? Which project do you understand best from start to finish? That's your project. (…) Now figure out how to tell the best possible story about that project."
"The most interesting design stories in a UX portfolio are when there is a problem. People will get interested and ask themselves, 'What did the designer do then? How is she going to get out of this? (…) The heart of the story is not the image of the screen, but the story of what we did with it, why we did it, and what user's reactions were."
"You should also talk about challenges in your UX portfolio. What made the project challenging and how did you overcome those challenges? (…) A junior designer's portfolio should be about learning, how you go about learning all the things you did."
"A good UX research portfolio should demonstrate that you know how to take a business problem and translate it into research questions."
UXfolio is the best UX designer portfolio builder
As design leads, we've seen hundreds of UX portfolios throughout our careers. In our experience most UXers get their portfolio wrong: they approach it as a print designer or photographer would. That's why we made it our mission to help UX professionals - like you - build meaningful UX portfolios and achieve their goals. How? By developing a tool that makes it easy for you to tell the story behind your design. The tool is UXfolio: built by UXers for UXers.
UX portfolio website maker influenced by top UX leads
Throughout this venture, we've been cooperating with the world's top UX leads. We've learned that they are just as interested in design stories as in stunning visuals. They want to learn about your process, way of thinking, and decision making. With UXfolio you can tell such design stories in impactful UX case studies. And you can do it fast, with the help of special features that'll save you hours of work.
UX portfolio and case study templates in a click
In UXfolio everything's just a click away: UX portfolio templates, UX case study generator, stunning galleries for your UIs, auto-generated device mockups, copywriting help, community and expert feedback… and much-much more! Sign up and start building your portfolio for free!
Start building your portfolio and your career!