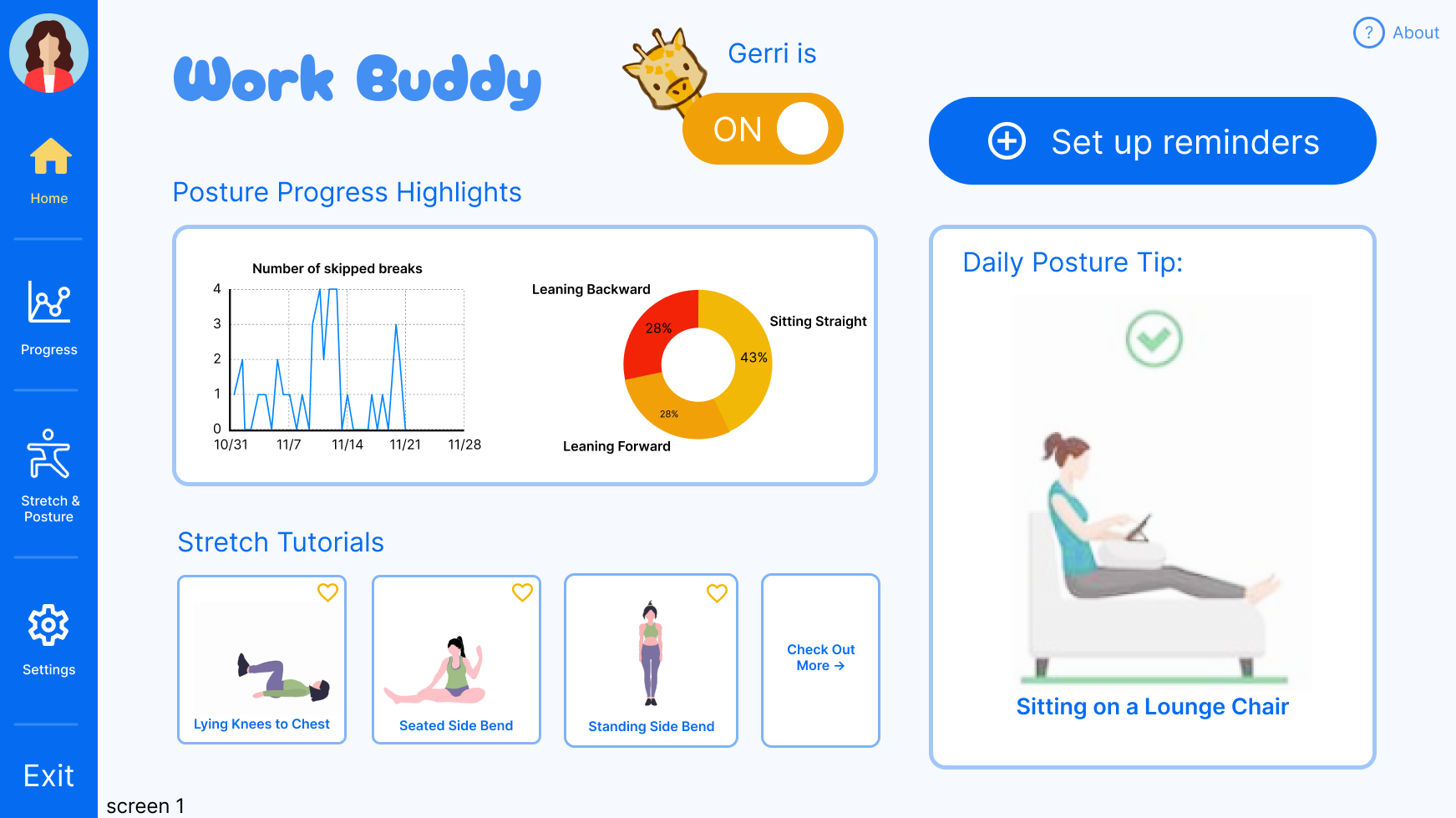 Work Buddy
A desktop app which will monitor users' posture, give customizable reminders for breaks and stretches, and form long-term habits for better posture.
Work Buddy is designed with the insight that people who work in a remote office may be limited in their ability to use furniture that promotes healthy posture, which can lead to long term pain and discomfort. Work buddy uses a reminder system exemplified by the cute character of Gerri the Giraffe, who through positive encouragement helps users maintain awareness of their posture while they work.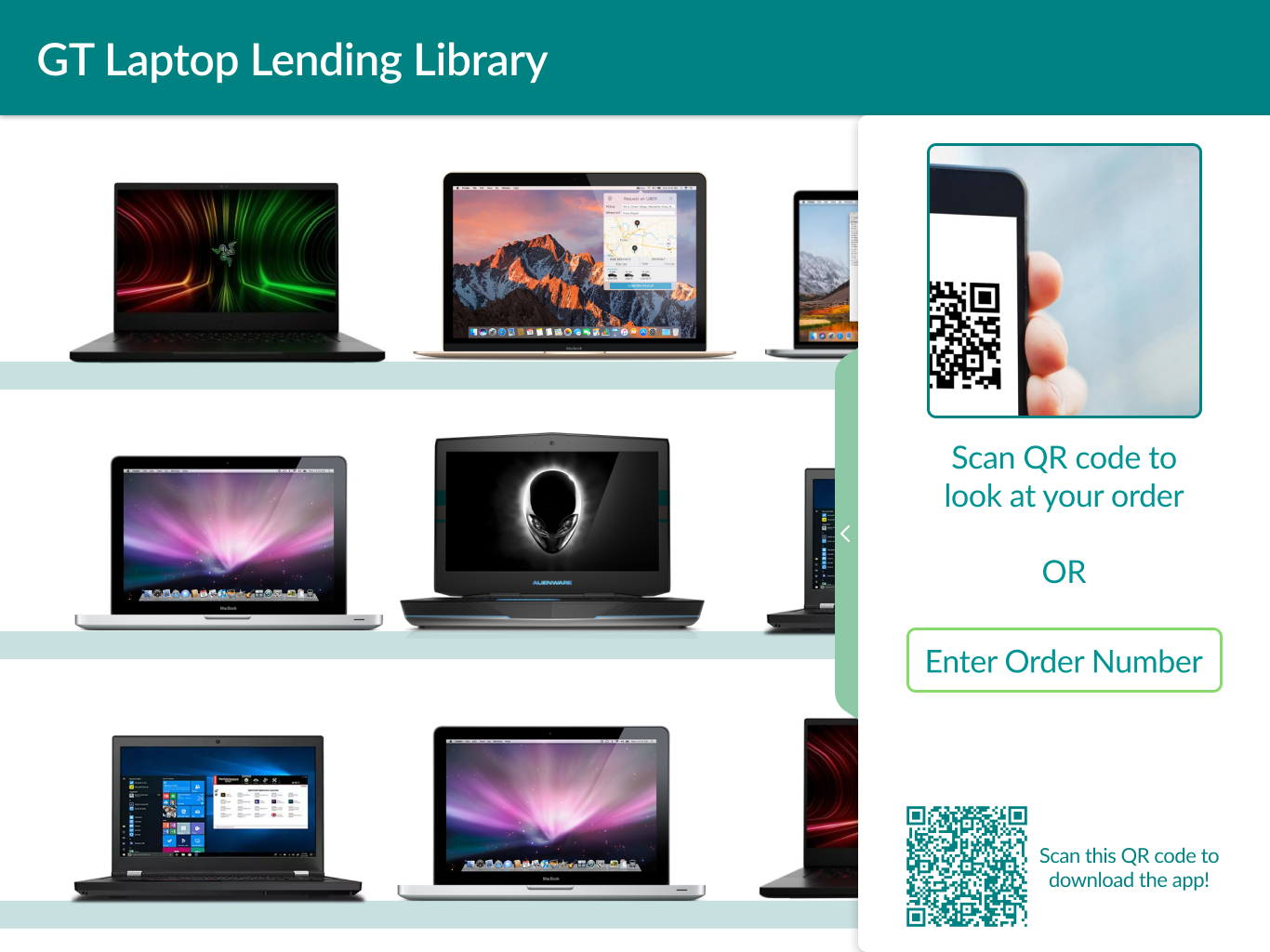 Laptop Lending Library
We designed a secure interface for college students to donate and rent used laptops.
This design is based on the vital need for laptop access among college students, and the insight that many students own old unused or lesser-used laptops that they do not know what to do with. Our solution builds the idea of a circular laptop economy among students.
The Laptop Lending Library is also based on an inversion of the common digital storefront format, and understanding that users respond better to a visualization of laptops collected in physical space than a scrolling list of images.
Current Work
I'm currently engaged with social computing research at Georgia Tech, using social media keyword and linguistic analysis to detect trends in desensitization to mass shooting events in the US.
I'm also doing work with the Georgia Tech Library, learning to design large-scale visualizations for the library's Media Bridge and to understand and create guidelines for effective displays in the future.