Tell The Story of
Your Design
Employers Love Seeing Your Thoughts and Process
Tell us how it started and give context!
Tell us more about the circumstances of your project.
What was the product you worked on?
Who was the target audience? What problems do the product solve for them?
What was the business challenge your team wanted to solve with this project?
What was your role? Who did you work with?
You can easily edit this simple text section by clicking on it. You can also add different sections or delete this one.
Use Section Headers to separate your thoughts
Customer Journey
Example:
To understand how customers find and interact with the service we created a Customer Journey Map.
Guiding Questions:
What were the steps of the customer journey?
At what point did the user realize the need for a solution?
How do they search for a solution and how does the user find the service?
How do they interact with the service?
What happens after using the service?
What were the main touchpoints at each step where the user contacted with the service?
What were the main pain points for the user during the customer journey?
What solutions did you find to treat these pain points?
What new features or design changes came from mapping the customer journey?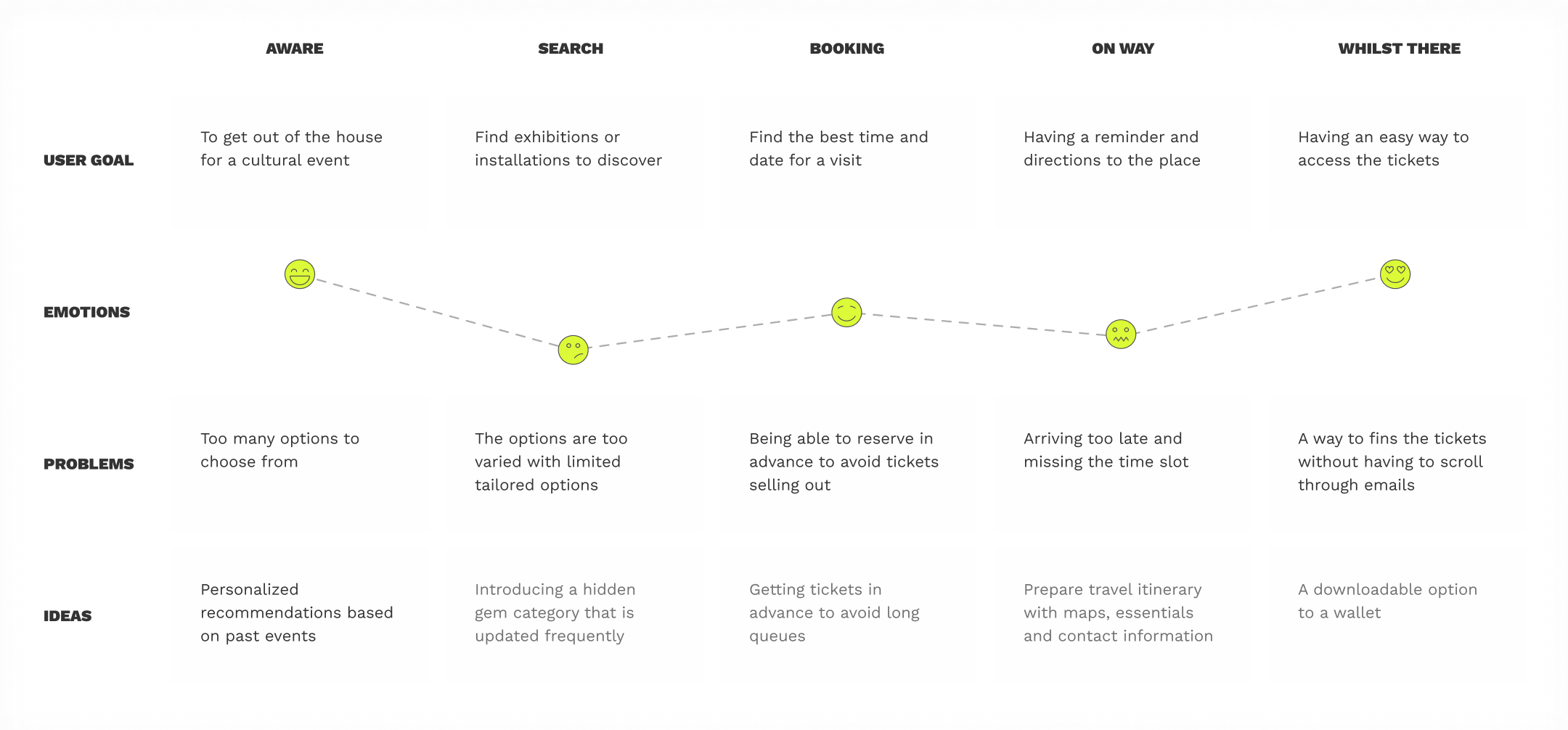 Wireframes
Example
At the beginning of my design process I created wireframes for testing purposes.
Guiding Questions
Why was it useful to do this?
What kind of wireframes did you make?
Low fidelity or high fidelity?
What tool did you use for this?
Did you use them for testing?
How many iterations did you have?

UI Design
Example:
Once I tested out all usability mistakes, I started designing the final screens in Sketch.
Guiding Questions:
What kind of visual style did you follow? (Fresh, corporate, dark, light?)
What inspired you to use this style?
Did you follow any guidelines? (Material Design, iOS Styleguide, etc?)
What platforms did you design for?
Which details really fill you with pride?
How does your final design reflect your learnings about your users?
How does this design help achieve business or user goals?



Don't forget to show some results
What have you learned from this project?
Explain what you had learned, experienced, or simply how you felt during the project.
What were your biggest fears, problems, struggles?
How did you overcome them?
Being honest is a good thing, it means that you are aware of what you're doing.