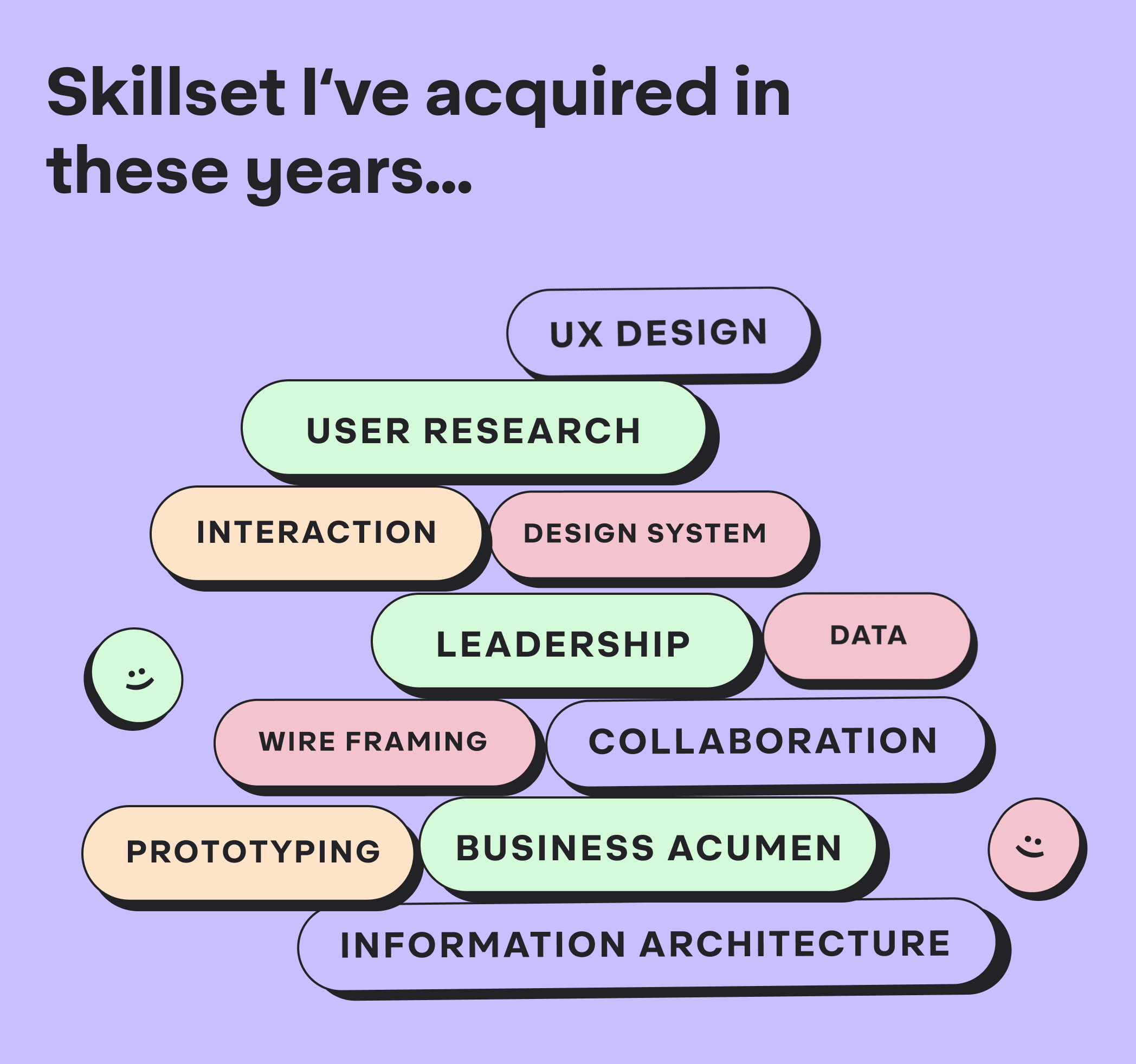 About me
I'm a self-taught industry-learned designer crafting simple and effective solutions for complex systems. Currently, I'm working as a Senior Product Designer @GoodGlammGroup (yes, another Unicorn!).
With over 8 years of Industry experience, I put all my understanding and knowledge on every project I take into my hands.
My Childhood was a mix of outdoors & indoors with tons of digital games, products, and stories to wonder with. Apart from Work, I write a journal, read books on spirituality and fiction, play Fifa, or just some music with my better half.
For new ideas, UX audits, UX design or to simply say Aloha!, you can reach me on dgreatone2113@gmail.com