JOBSPACE
Make Your Future with Jobspace

Project Overview
Jobspace is an application that provides customer an easy job search experience and a wide variety of job vacancies in multiple industries.
Solution
We need to produce a platform that job seekers can apply their desired job vacancies and effortlessly know steps of how to register personal portfolios inside profile setting . Furthermore, they can view their profile as Resume and also employee can post their vacancies with few steps, search talent, Job listing easily.
My roles
In the initial stage of the project I worked as senior UI/UX designer to understand our users, their business needs. I conducted user interview among my team, created sitemap, empathy map and make some research on competitor's products. It was an effective step to create user friendly design. After that, I create a paper mockup to discuss with product owner and then transform it to digital wireframe. At that step,I made some presentation to stakeholders to approve layout design.I move to the next step to create design guidelines and high-fidelity design prototypes.
Tools that I used:
Google form for survey

Miro for sitemap, empathy map

Figma for wireframe and high-fidelity prototype

Maze for user testing
Timeline
Feb 2022- April 2022 (For design phase)

April 2022 - Oct 2022 (For development phase)
Business Model Canvas
To more understanding regarding the JobSpace business model, we using business model canvas approach, so we can understand the flow of company's man components.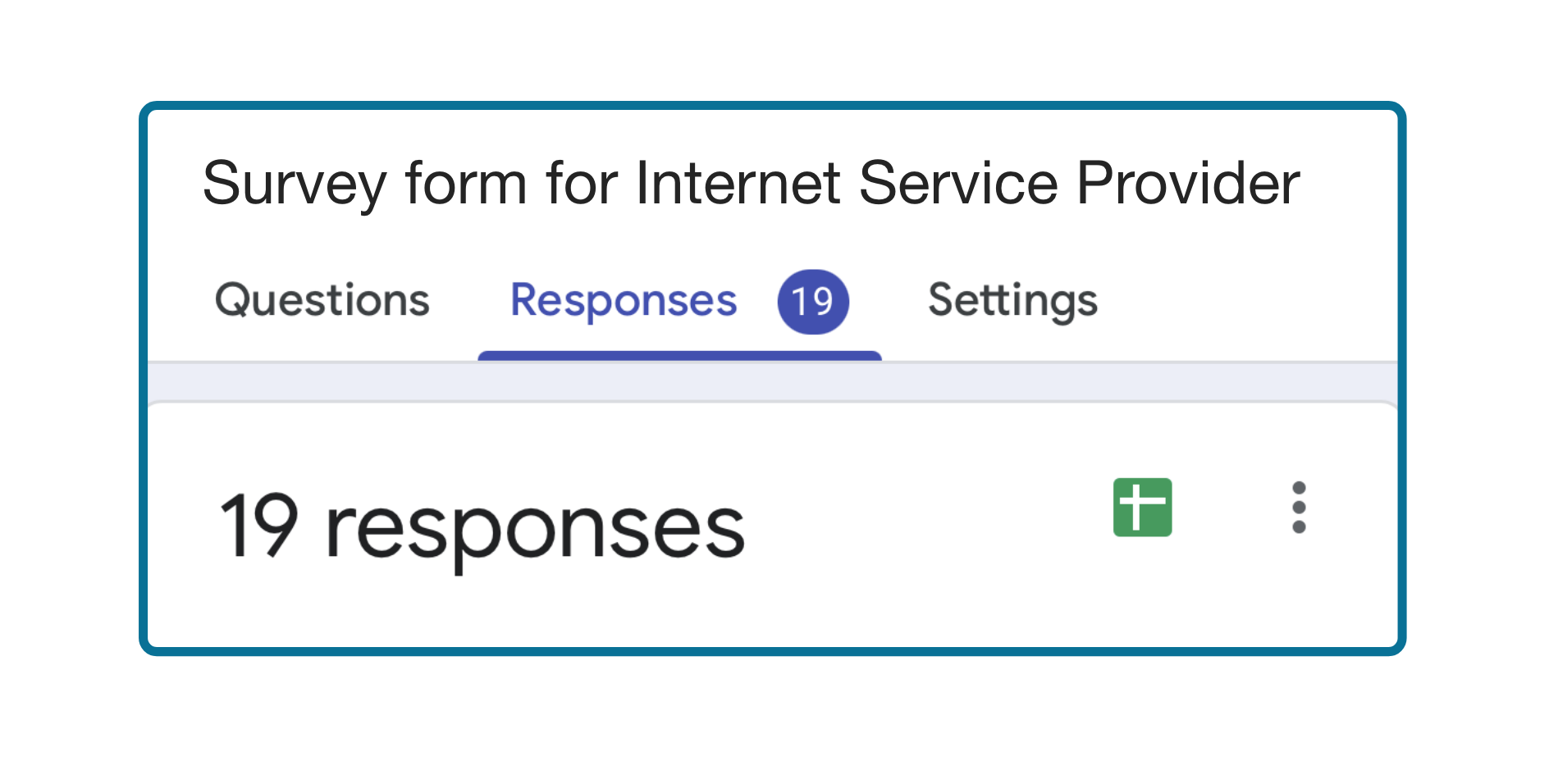 User research using google form

I got over 15 responses from people from different stages of one's career.
Questions that are included in survey :
How did you find your current job?

Which jobs are you applying for?

Which is the most used job portal for you?

When do you think Job Portal is more useful?

Do you feel it make less time for applying job?

What make you motivate to keep using job portal app?
Competitor analysis
By analyzing our significant competitors, JobStreet and Jobnet.com.mm, , We can become to enhance our user experience by aware of bugs and weaknesses of others.
Stage 1: Understand
After data collected , we did a synthesis to find what is the pain points they facing of and input for development either from their suggestions or competitors.
Insight
The issue that felt by all the respondent is there is a suspicious vacancy or company in platform.

When the respondent applying through platform, there's no following up regarding their process.

Most of their application is rejected

The vacancy recommendation on home page is not what user want

The new feature they expect on platform are: application tracker, chat, more information about the vacancy or company details and option to add more CV to facilitate specific vacancy

After that, we continue the analysis by created a persona and consumer journey to have a broader view regarding the user experience Stage 2: Define
Affinity Mapping
After we found the pain points that user facing of, we created an affinity mapping to look which problem we can resolve. Then we did ideation to look any idea that can facilitate their needs.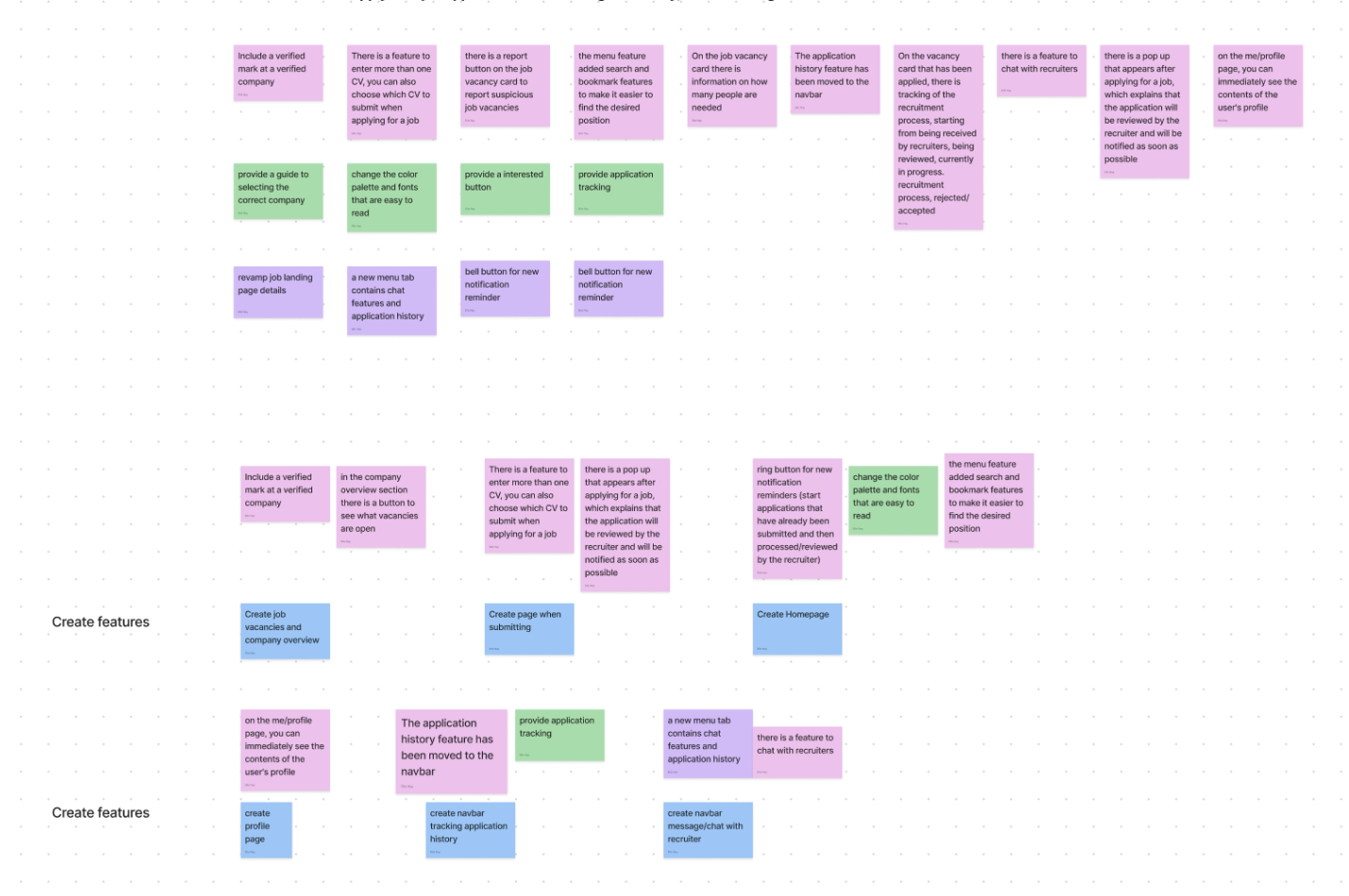 During the the ideation came up several idea that we will implementing to the product .
During the ideation came up several idea that we will implementing to the product.
Create Informatic homepage

Enhance the applying process

Add a feature to look application process

Create the profile feature

Add a new feature for chat between the applicant and recruiter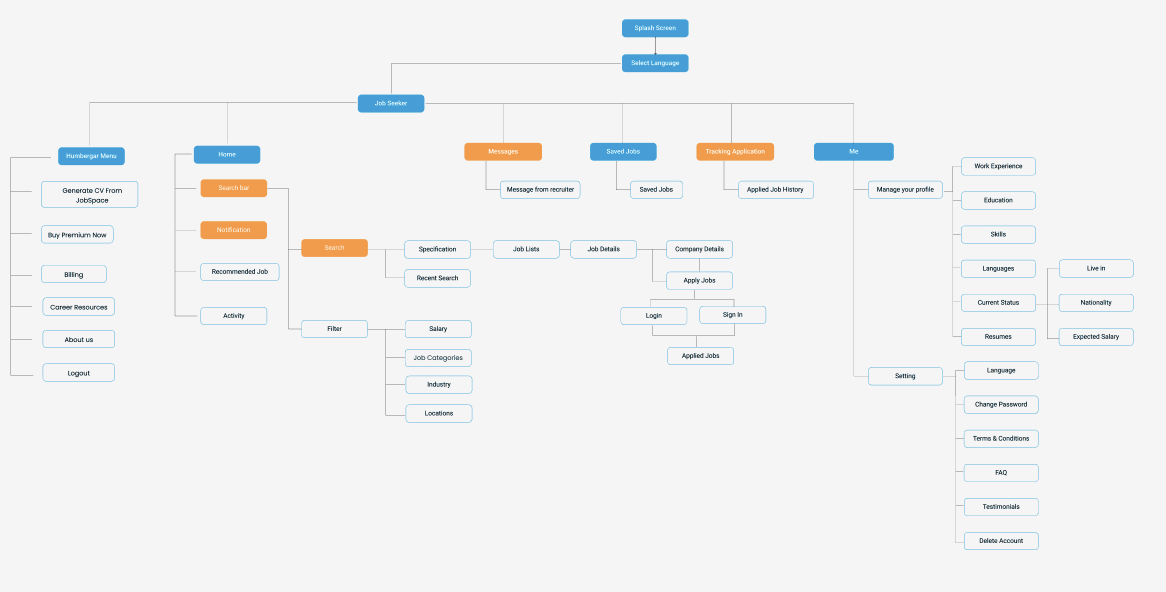 Stage 3: Decide
We had several feature that we want to implement to the product. Then we created the sitemap and flowchart to create the UI.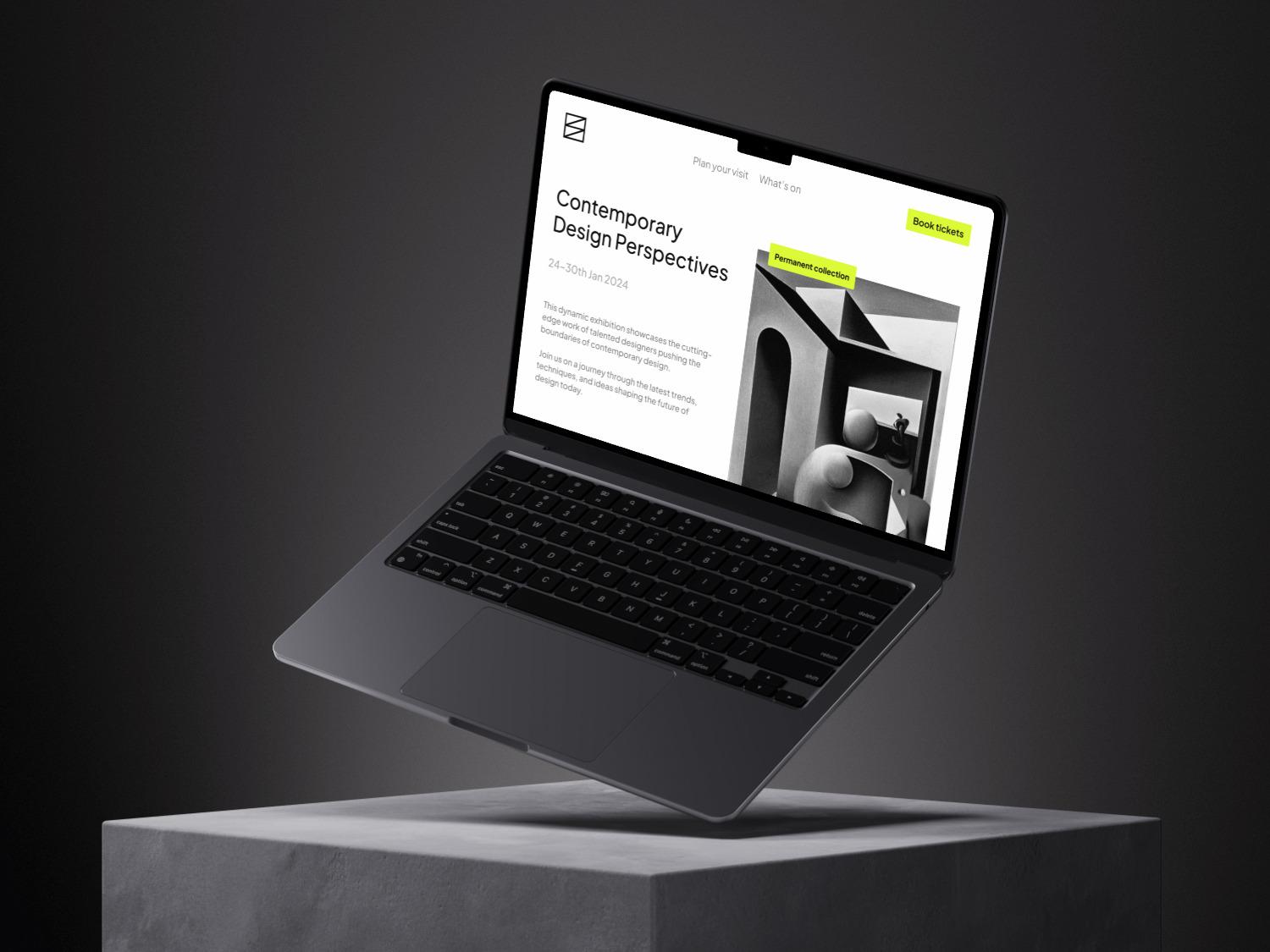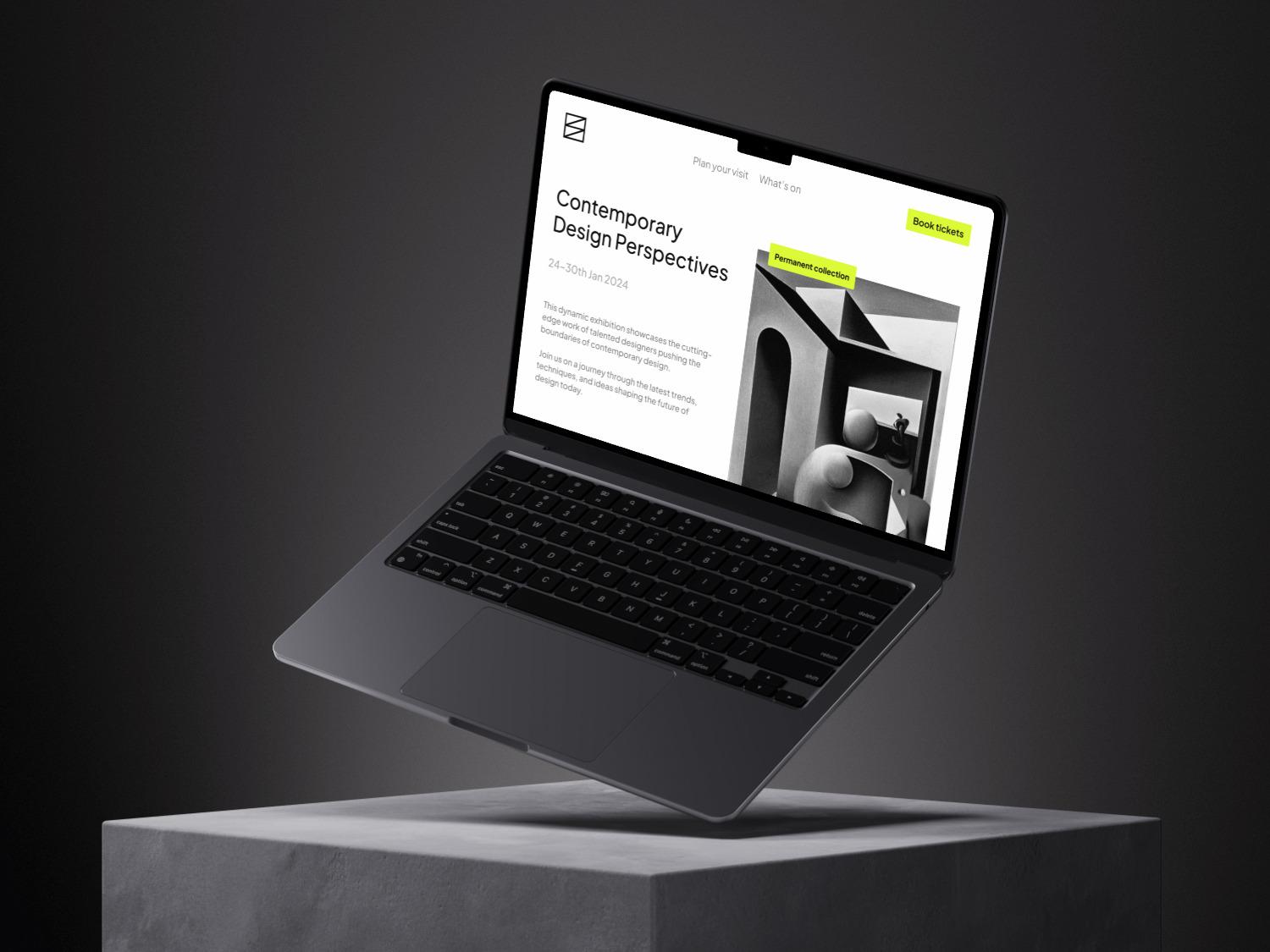 This is your heading
You can write here as much as you want, this text will always look nice, whether you write longer paragraphs or just a few words. Click here and try it out.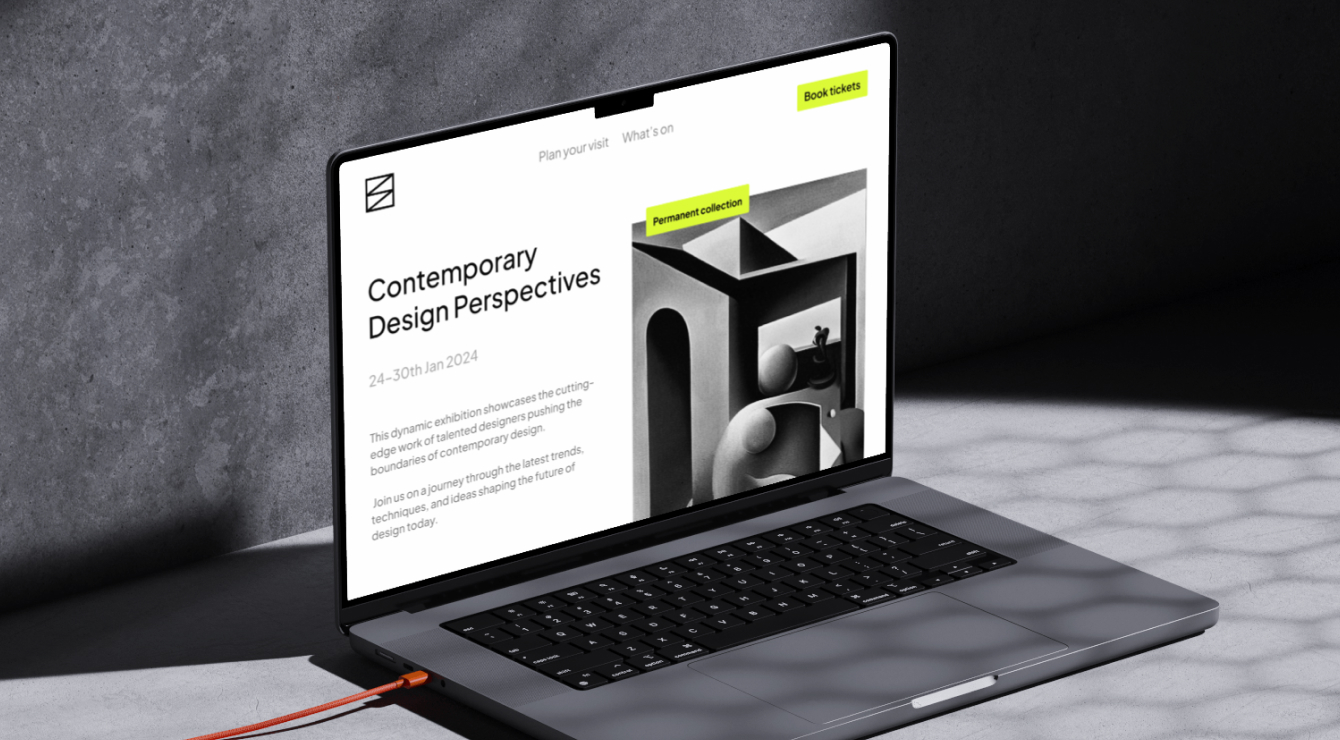 This is your heading
You can write here as much as you want, this text will always look nice, whether you write longer paragraphs or just a few words. Click here and try it out.
Brainstorm Session
We had a brainstorming session with stakeholders and all team members to figure out which features are needed in this app.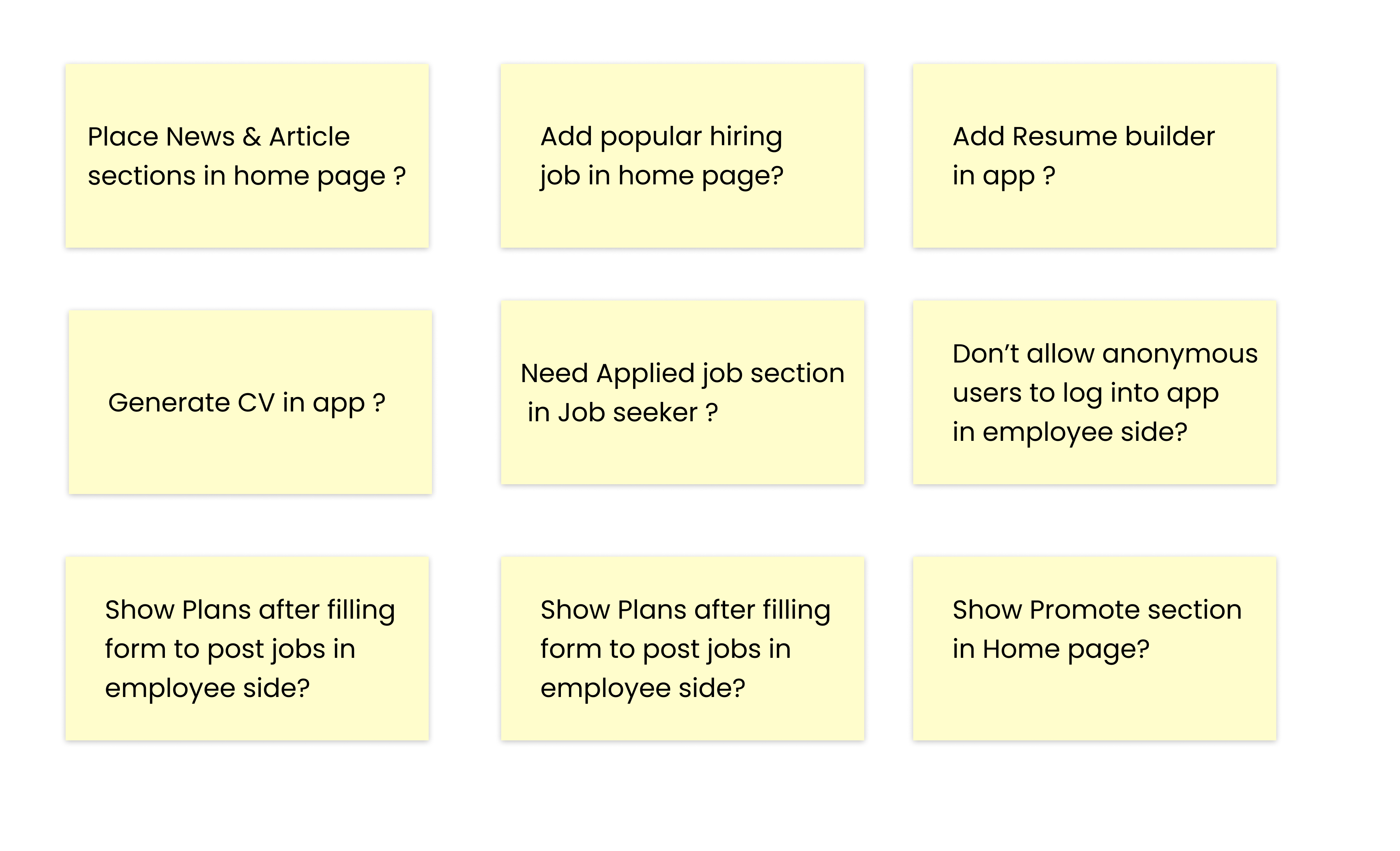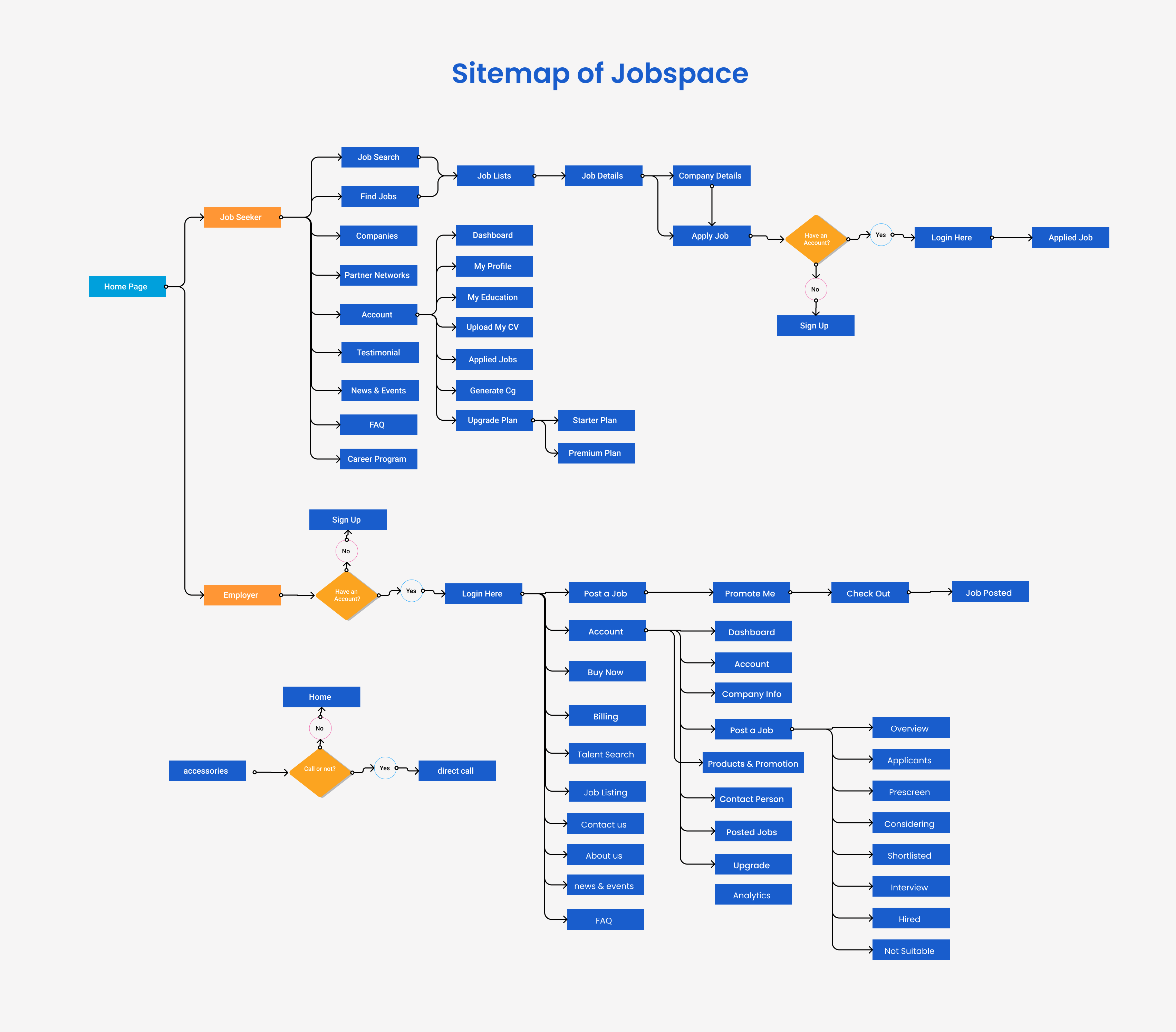 Application Features
We determined which features are supposed to be included, so we divided them such as mandatory, should include, could include.
Empathy Map
I just brainstormed with product owner and senior mobile developer for empathy map based on user research and sitemap to get a clear understanding of Jobspace.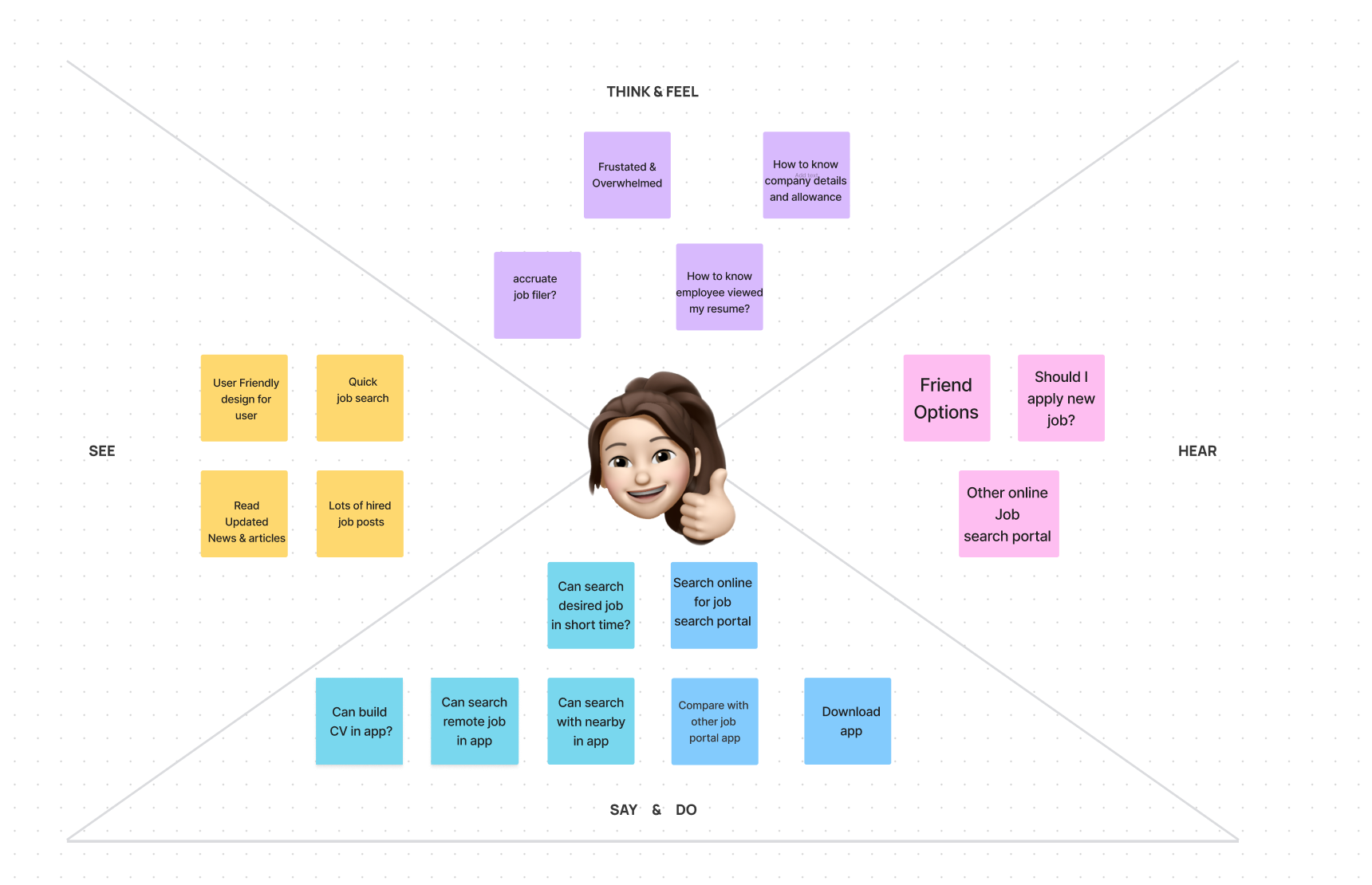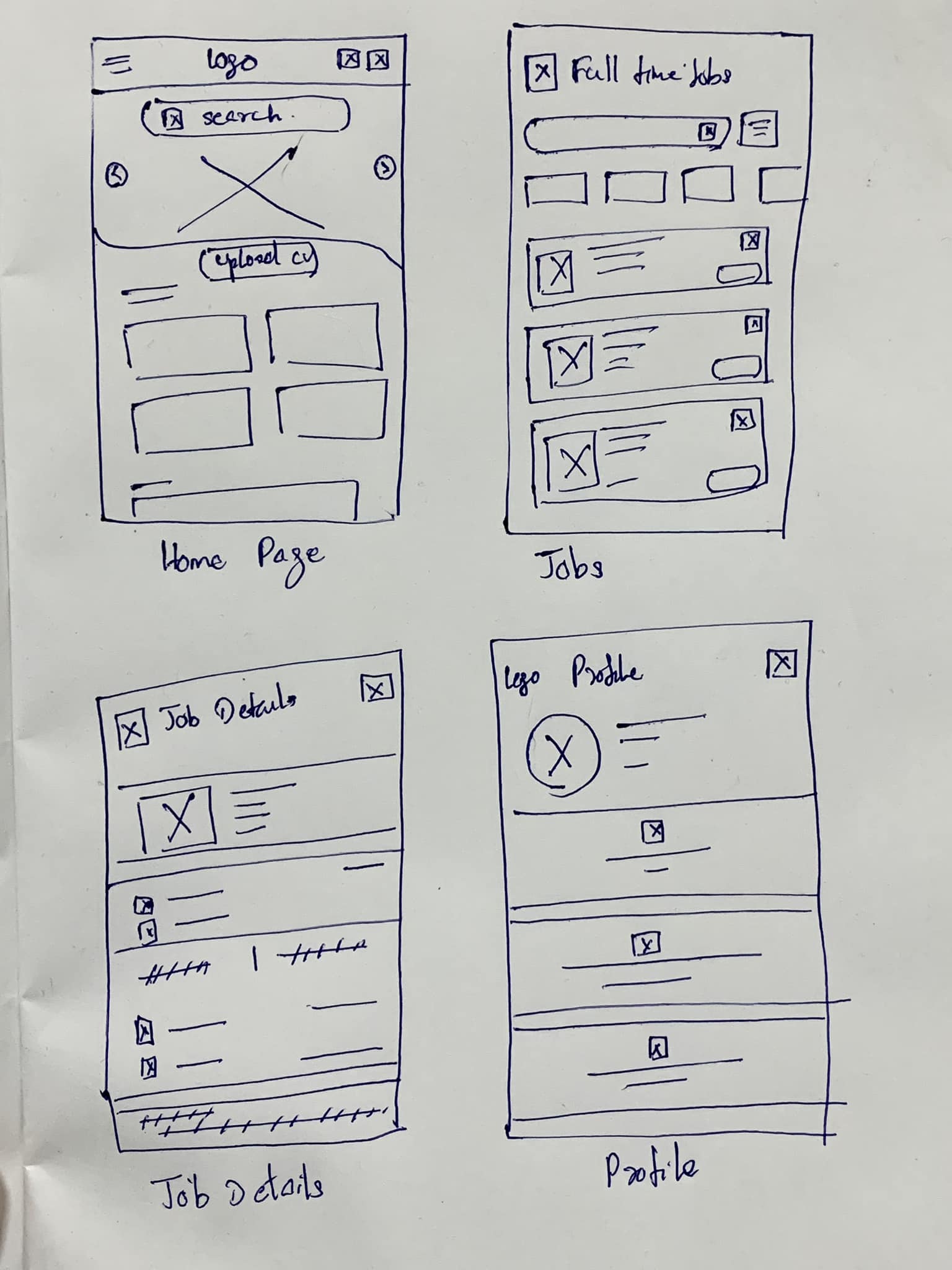 Wireframe
It is a crucial step for kicking off UI Design. After I did all things related with UX, I got started creating wireframe to organize layout in application.Besides, I can also discuss with stakeholders and developers about layout of design based on it.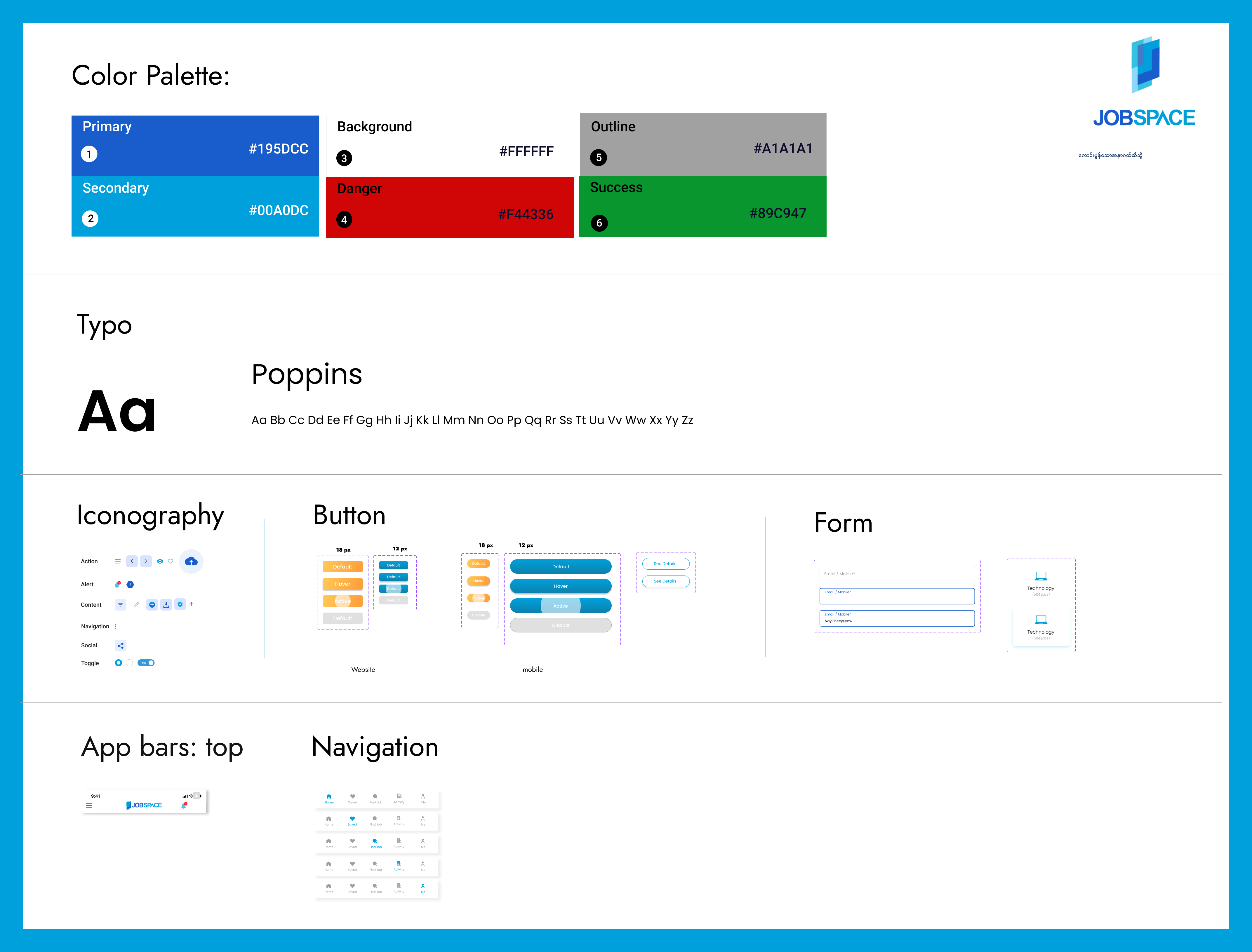 Design System
We set up design system so that components within product are consistency and harmony when design team hand-off to development.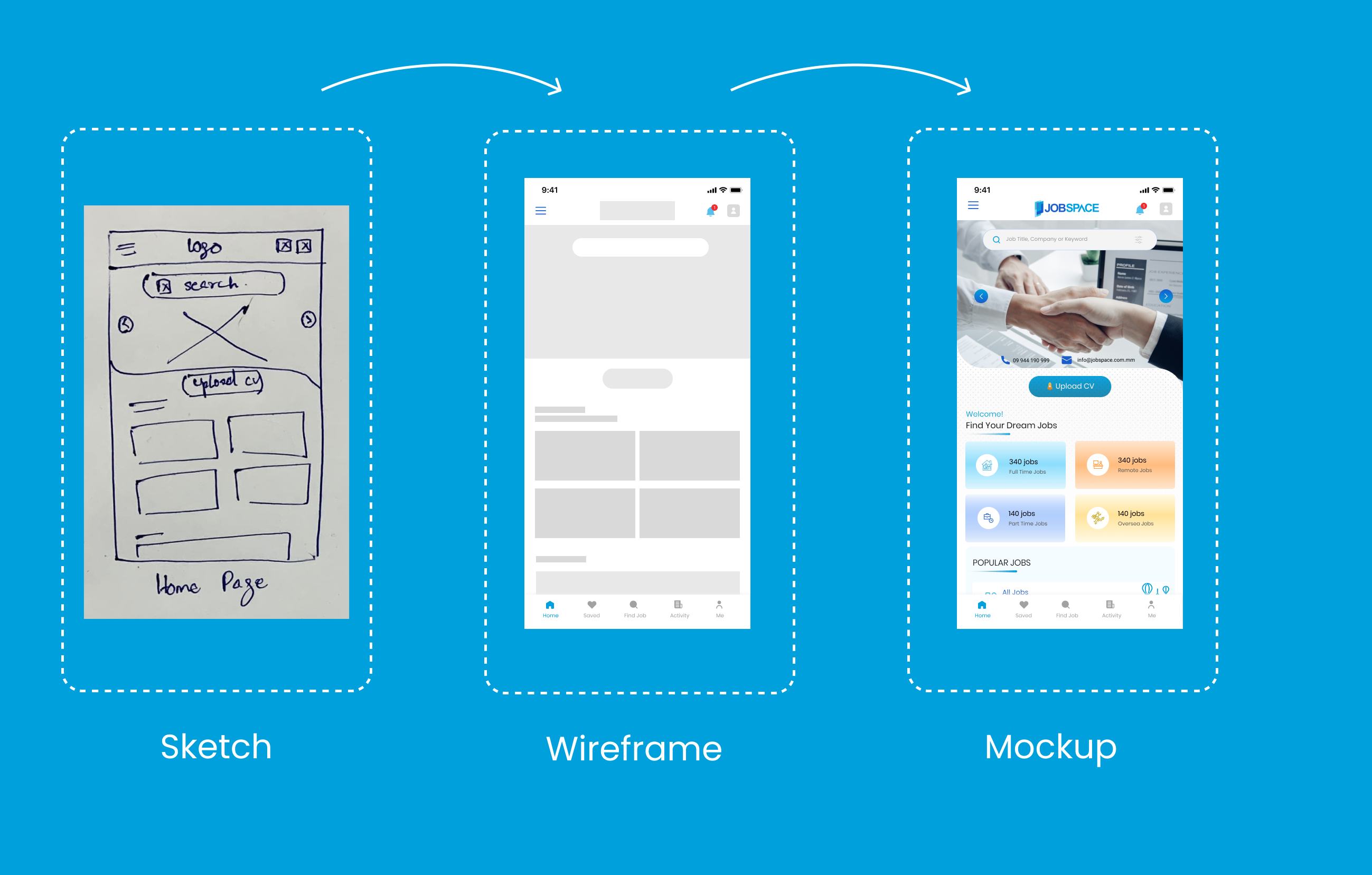 UI Design
After confirmed layout of wireframe, I am headed to UI design for application.
Things that I consider while the design stage:
Light-theme that is preferred by users

Focusing on clean design

User can use application for both android and iOS platforms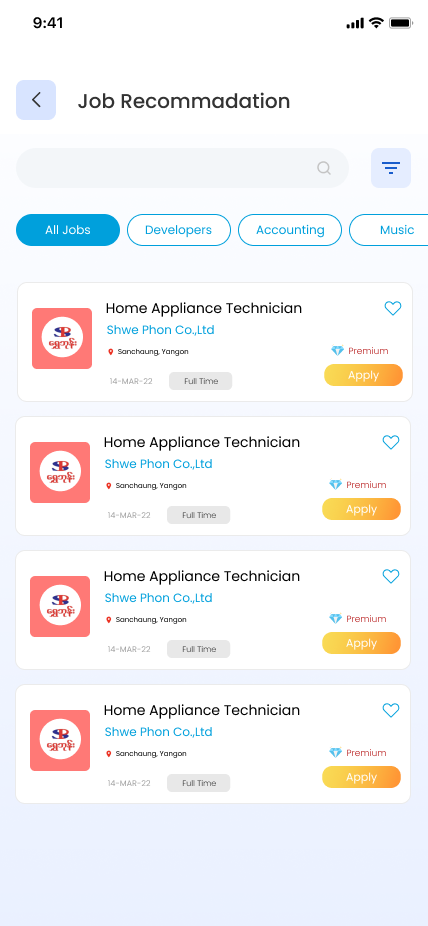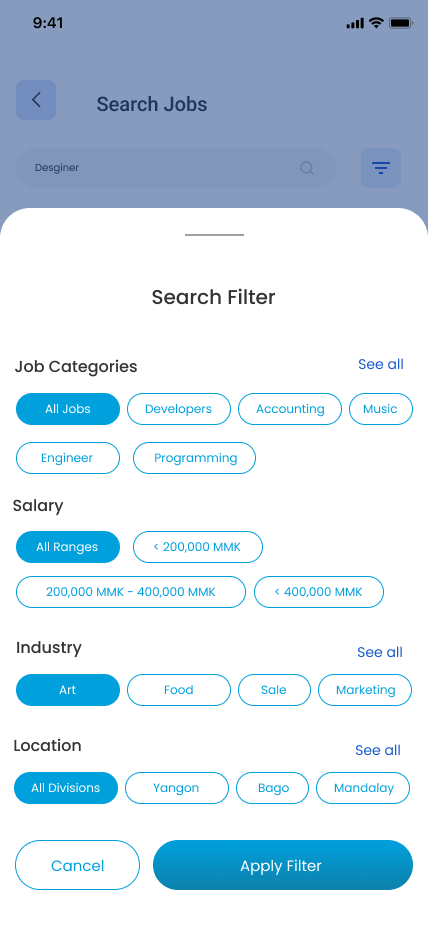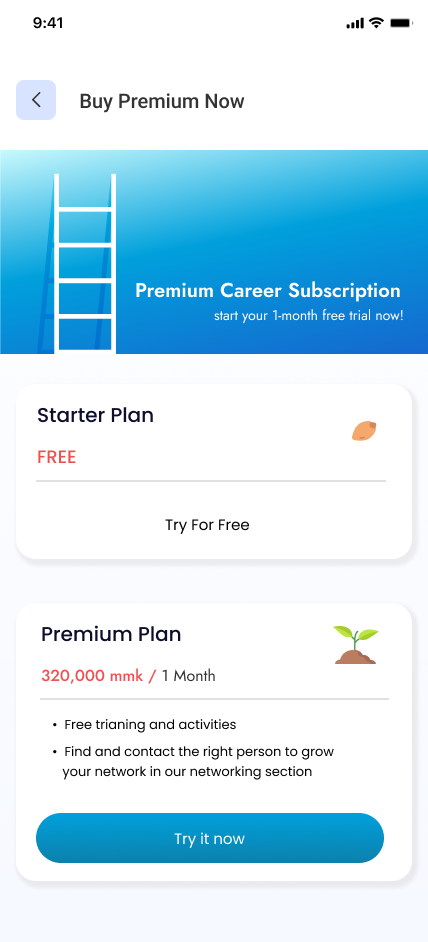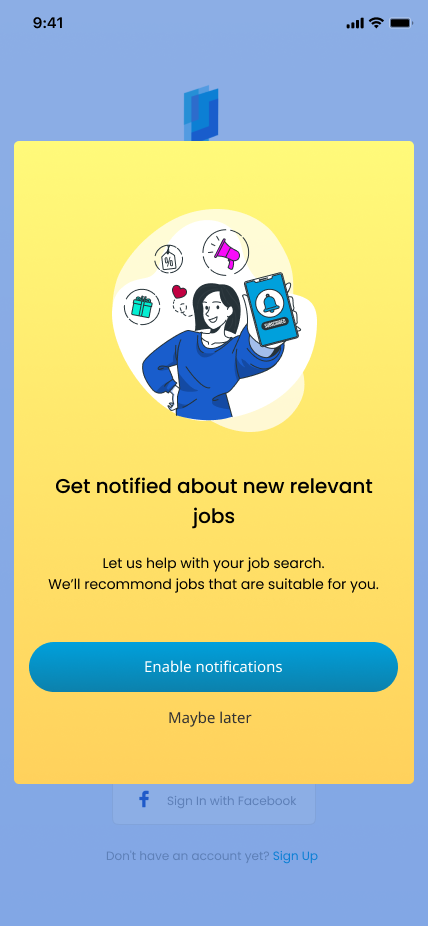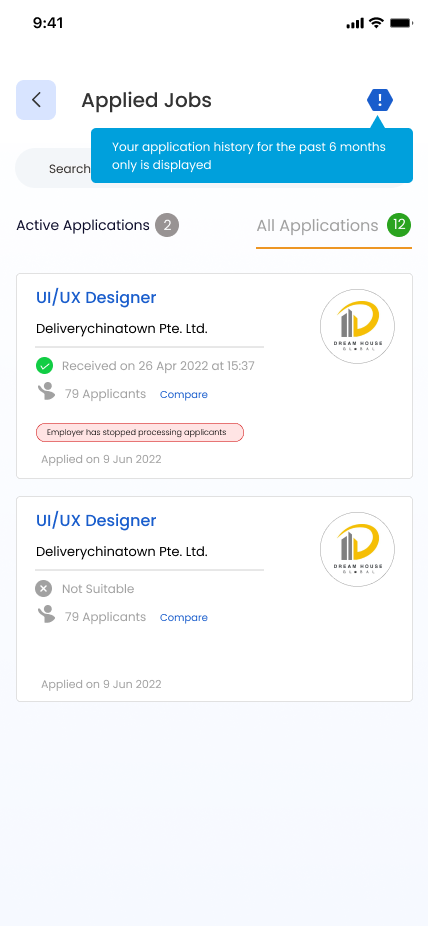 User Testing
We watched out the design with users before finalize and hands-off it to developers. Moreover, we analysed and monitored missclick counts and time spent during as per each user using maze.If we found issues in testing result, we're gonna need to redesign and fix placement errors in design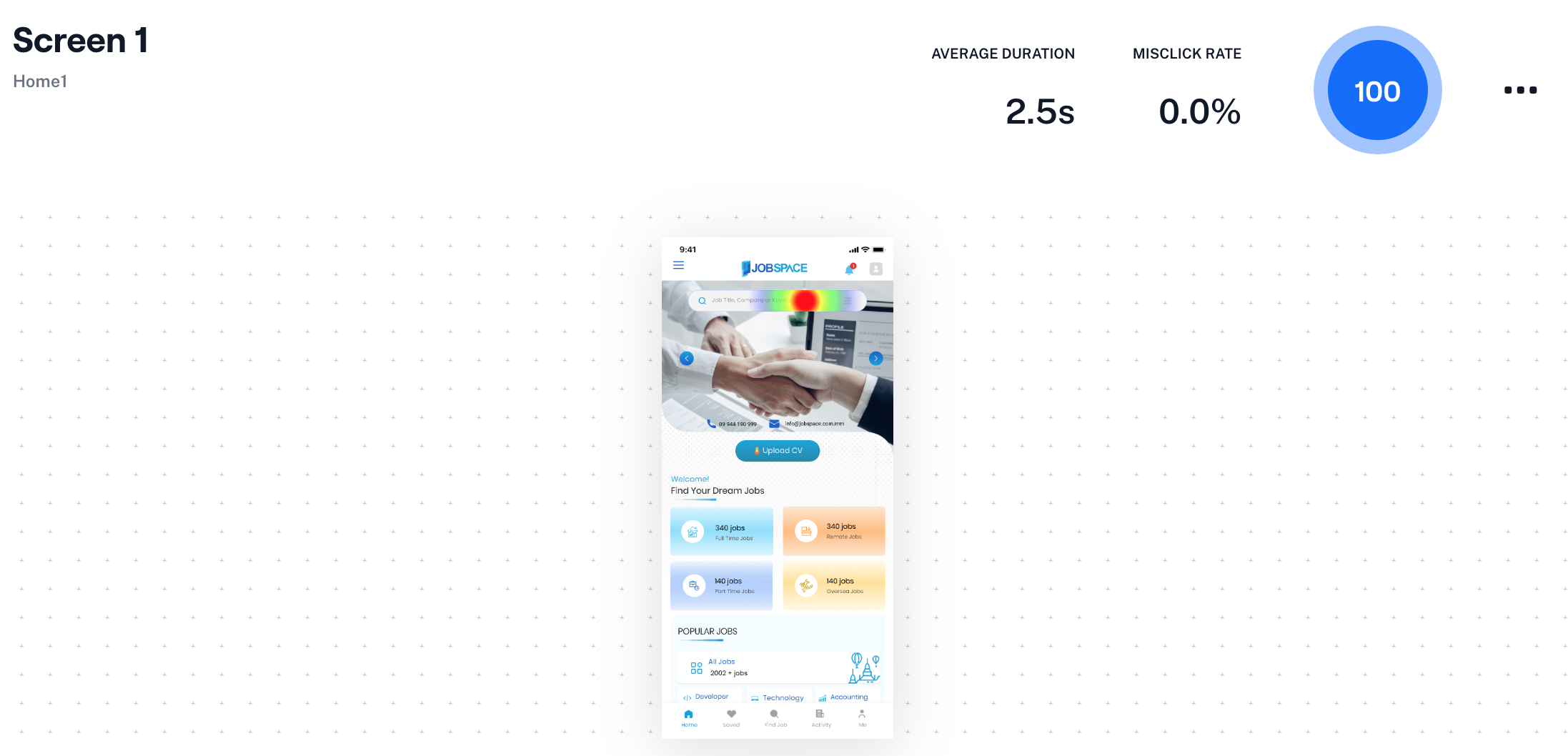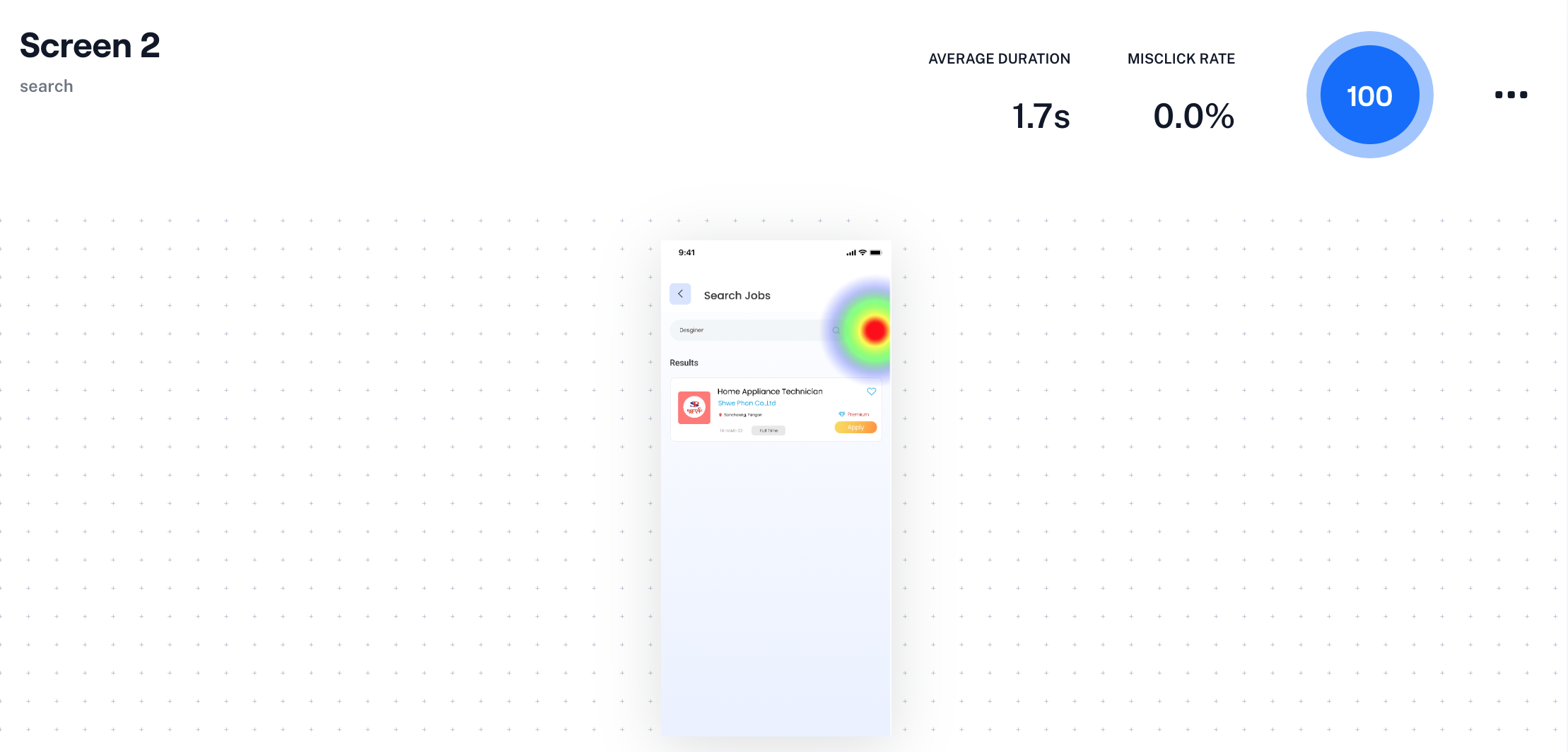 Outcomes
Launch JobSpace app

Design improvements after released it.