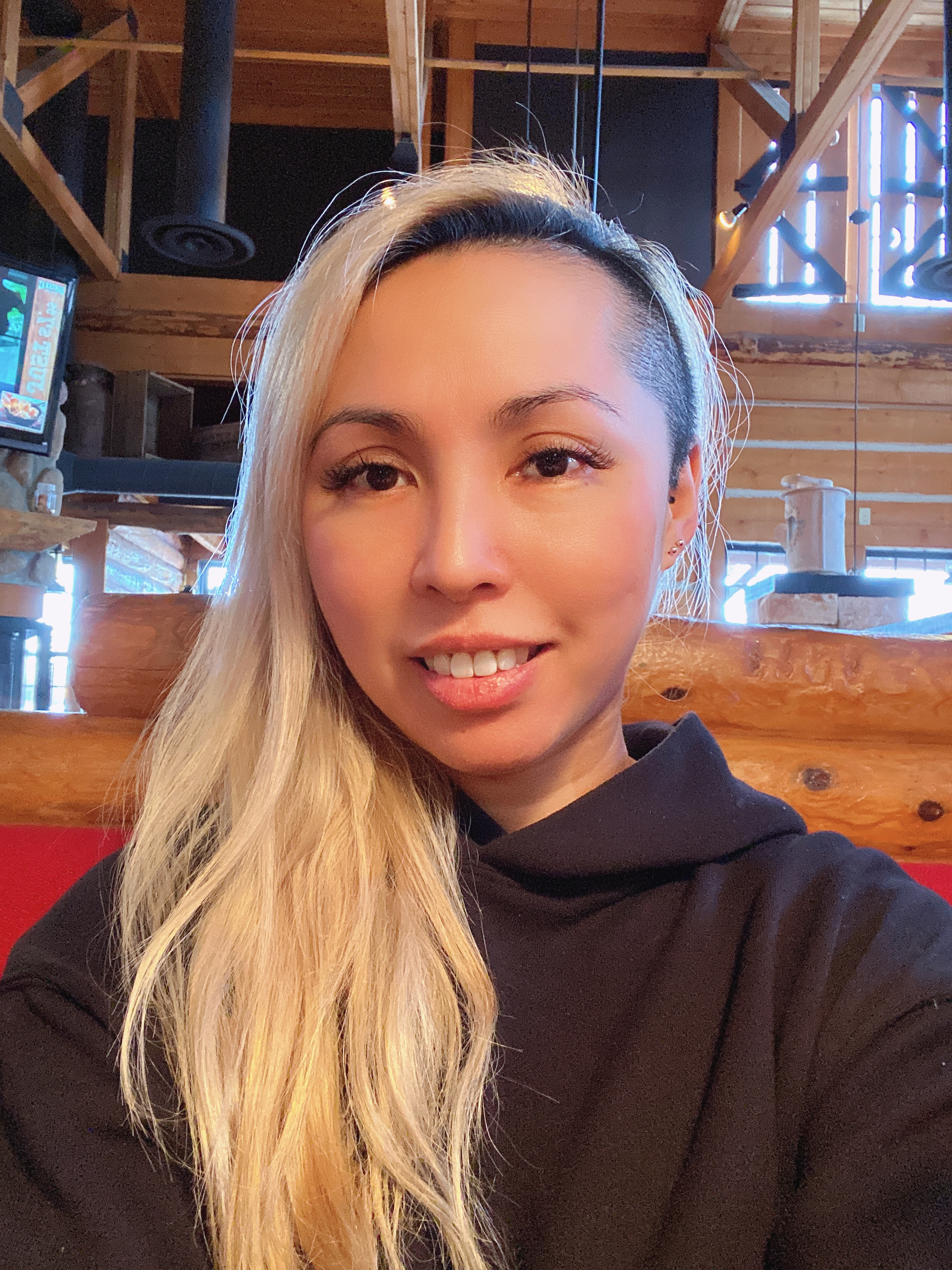 Hameda
Product Strategy & Design
NFL Canada Fantennial Challenge
A battle for the ultimate Canadian NFL Fan!!!
Build a Microsite/Contest (Fantennial) for the NFL to celebrate the 100 year anniversary of the league.
Client: NFL Canada
Time: 2 Months
Role: UX Lead
Deliverable(s): Responsive Microsite & all related digital processes related to the contest
Platform: Responsive Web app
To support NFL Canada's mission to increase interest and fanbase in Canada

The NFL is extremely popular in the United States, there's no doubt about that. However, there are significantly less interest and awareness on the Northside of the border. To support NFL Canada's goal of increasing the Canadian fanbase and celebrate 100 Years of NFL, they have hired the Publicis Canada team to deliver an online/social media experience with multiple on-site event touchpoints.
There were many challenges the team needed to overcome, including very strict legal and copyright-related issues that added to the complexity of the project.
Working with our Content Strategists and Account managers, we defined the core set of pain points and goals we need to achieve with the responsive Microsite/Social media aspect of the engagement.
Users don't want to manage multiple passwords and login info for the contest

Users should be able to easily manage their contest profile

Users don't want to spend time digging through the contest site for their ranking and challenge details

Users should be able to access rules and "how to play" information easily within the contest site
Based on the above key pain points and user goals, we came up with the list of features that ultimately contributed to building the final solution/product:
Secure Registration - Social (Facebook/Twitter) or Traditional (with password)

Forgot Password (for those with Traditional registration)

Update Account (change First/Last Name, Phone, Postal, Email Subscription flag, password)

View Leaderboard

View NFL Social Feed (Approved)

View Challenges (Up to current NFL week) - updated weekly

View Rules/How to Play

Secure Login - Social (Facebook/Twitter) or Traditional (with password) - w a Remember Me
Research and Personas
How are NFL Canada fans different?
NFL had a lot of active data on their American audience but not much was available to us on Canadian fans. We started off by exploring the types of fans, interest levels, and demographics to help us create the various Personas so we can understand our users a little better. Surveys, as well as various quantitative data from the NFL Canada team, allowed us to build the Personas that we used to ensure that we accounted for most of the possible users that will be engaging with our Microsite.
Guiding Questions:
Who are these fans and how much do they know about the NFL?

What are the demographics? (to determine signup/sign-in platforms, notifications)

How might we work with the physical activation teams to improve signup for both teams? Journey Mapping
One of the biggest challenges with this project was mapping out the possible scenarios and journeys our users will experience throughout the duration of the contest which was 17 weeks. We ran Discovery workshops internally with our Digital Strategy and CRM teams (due to time constraints) to map out the preliminary journey map for our contestants to ensure there is a holistic approach from sign-up, pop-up events to execution.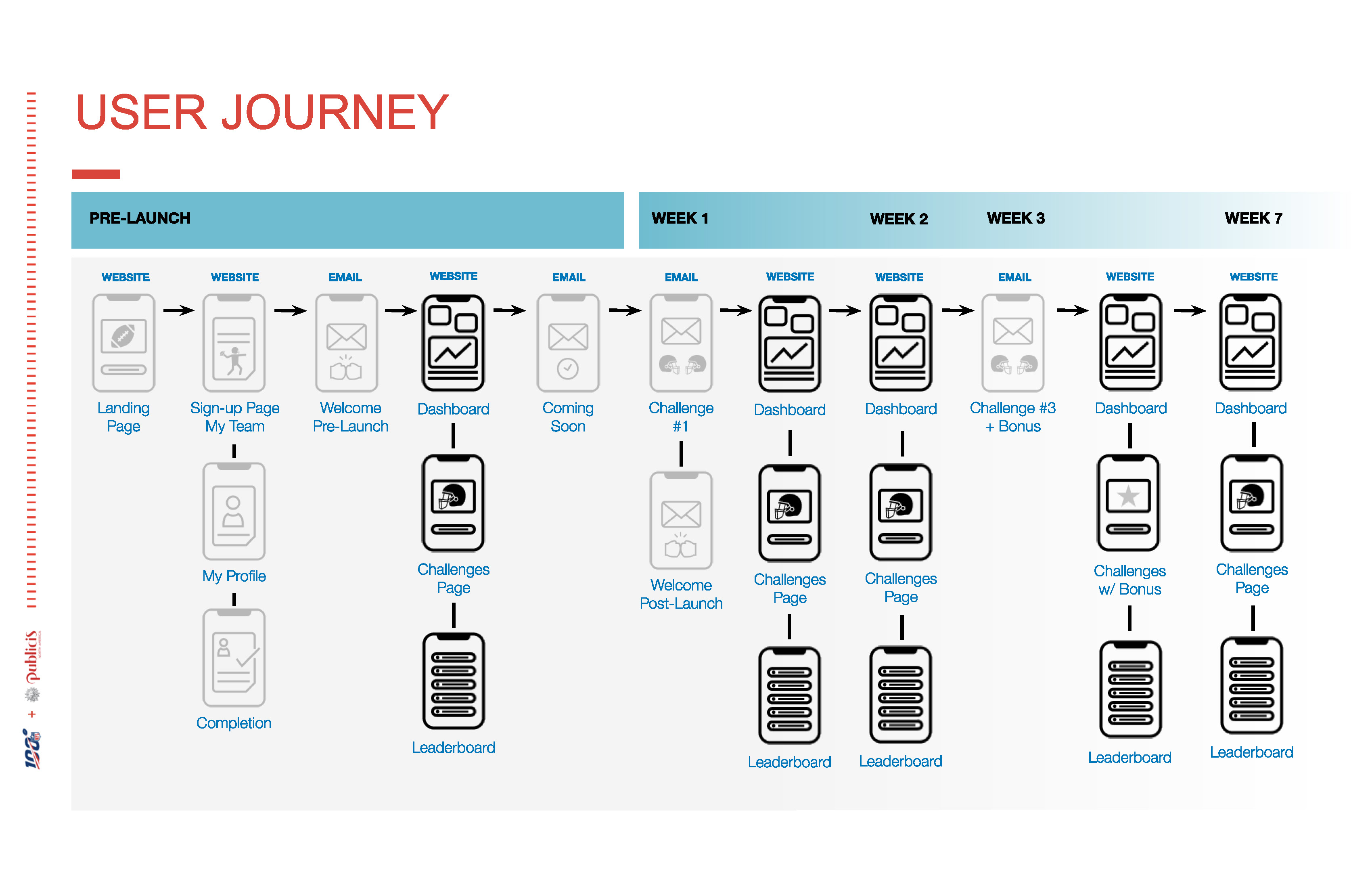 User Journey
I then proceeded to map out the user's journey on our digital platform on all touchpoints to ensure that all of the user needs will be addressed.
This effectively communicated the user flow to both our client and internal team, and allowed our engineering team to start fleshing out requirements, timelines, dependencies and spikes if needed.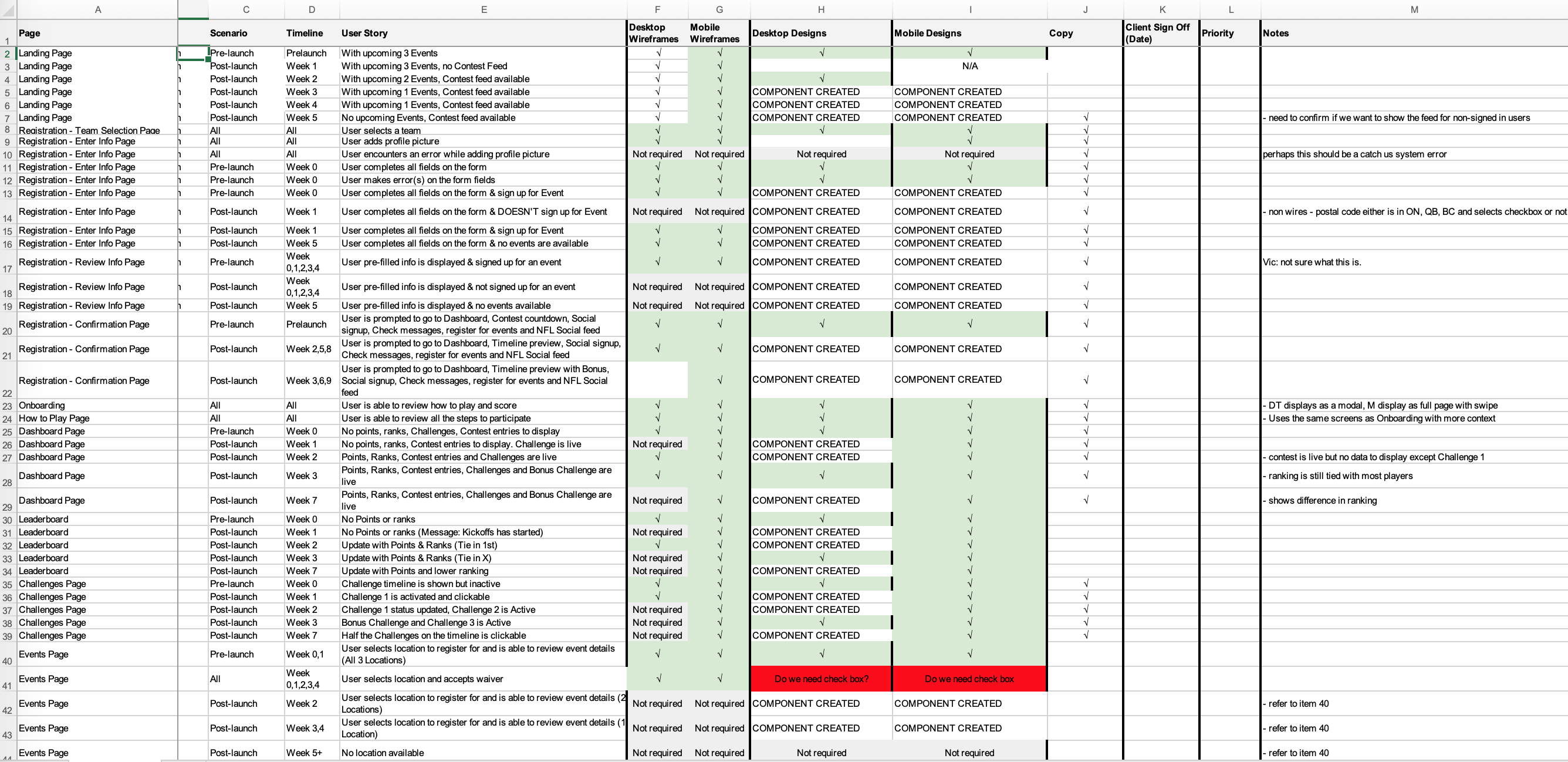 Product Management
Since the timeline was extremely tight and there were so many moving pieces including project management, account managers, art directors, copywriters, digital strategists, production designers, developers and QAs, I also put on my BA/Product management hat and created frameworks and process to help manage deliverables and dependencies.
This was critical since we had an incredibly ambitious timeline and limited resources on the project due to unexpected challenges in implementation.

Wireframes
Mentored UX designers and managed the creation of wireframes and requirements documentation for Art Directors and Developers.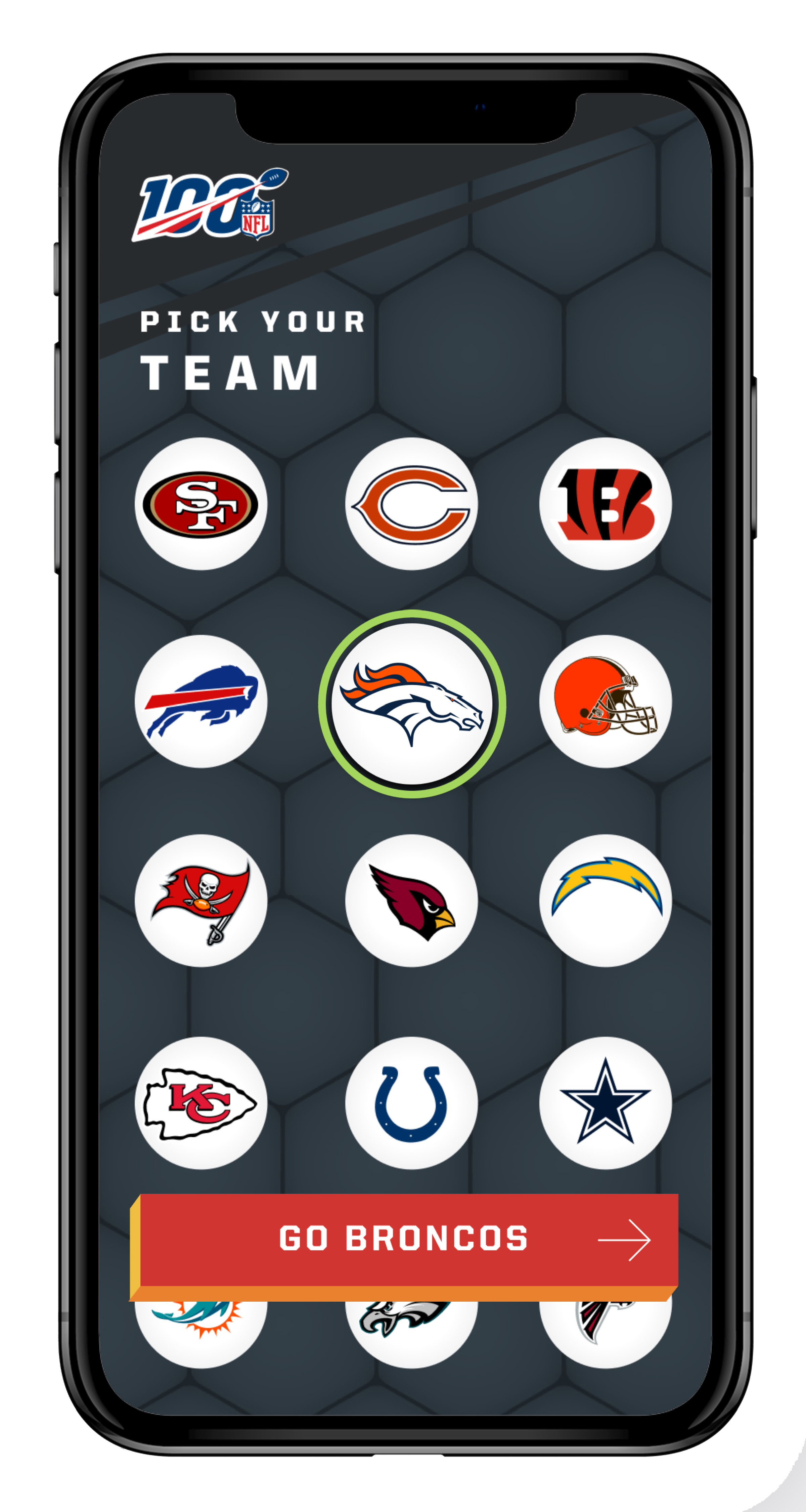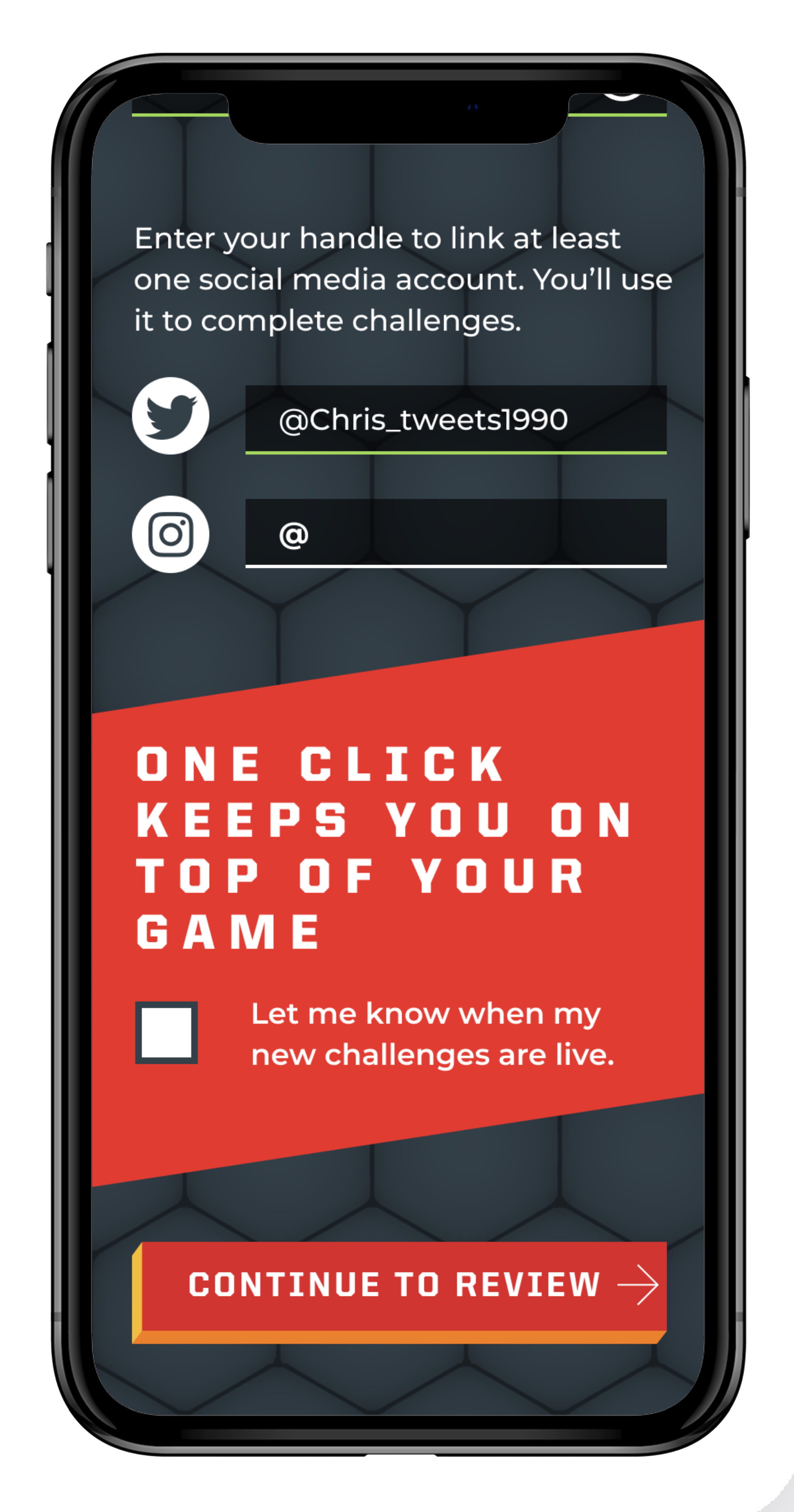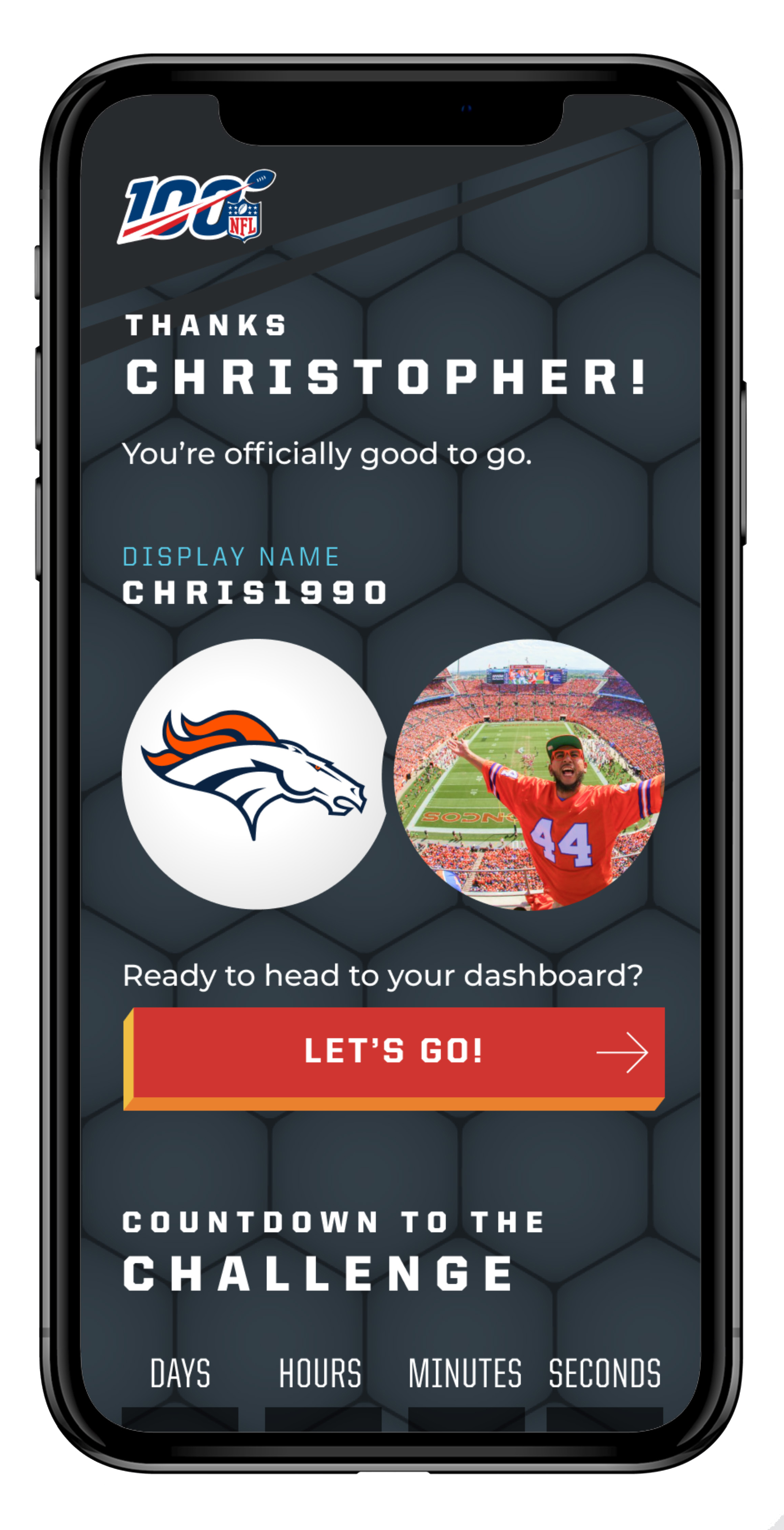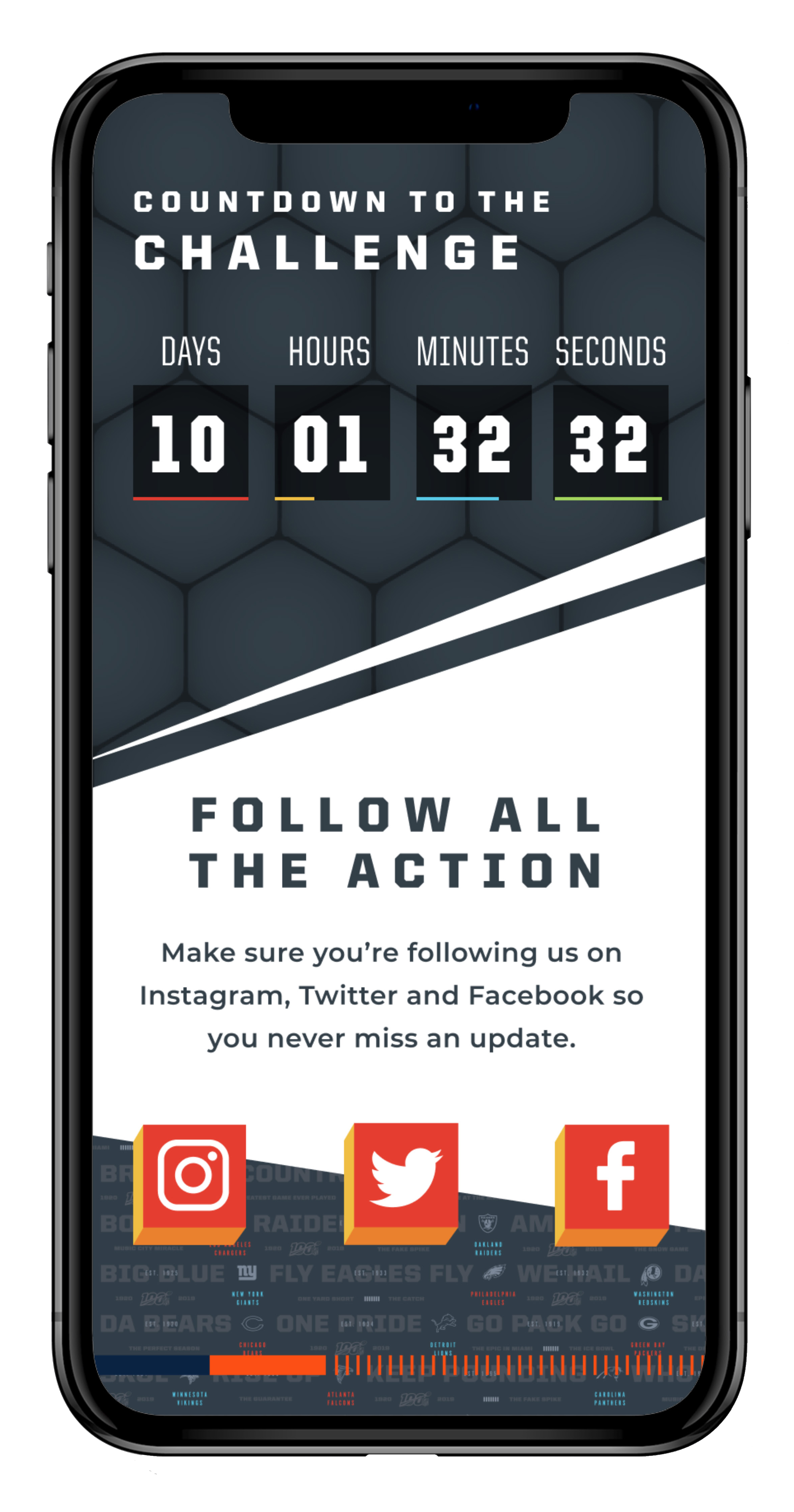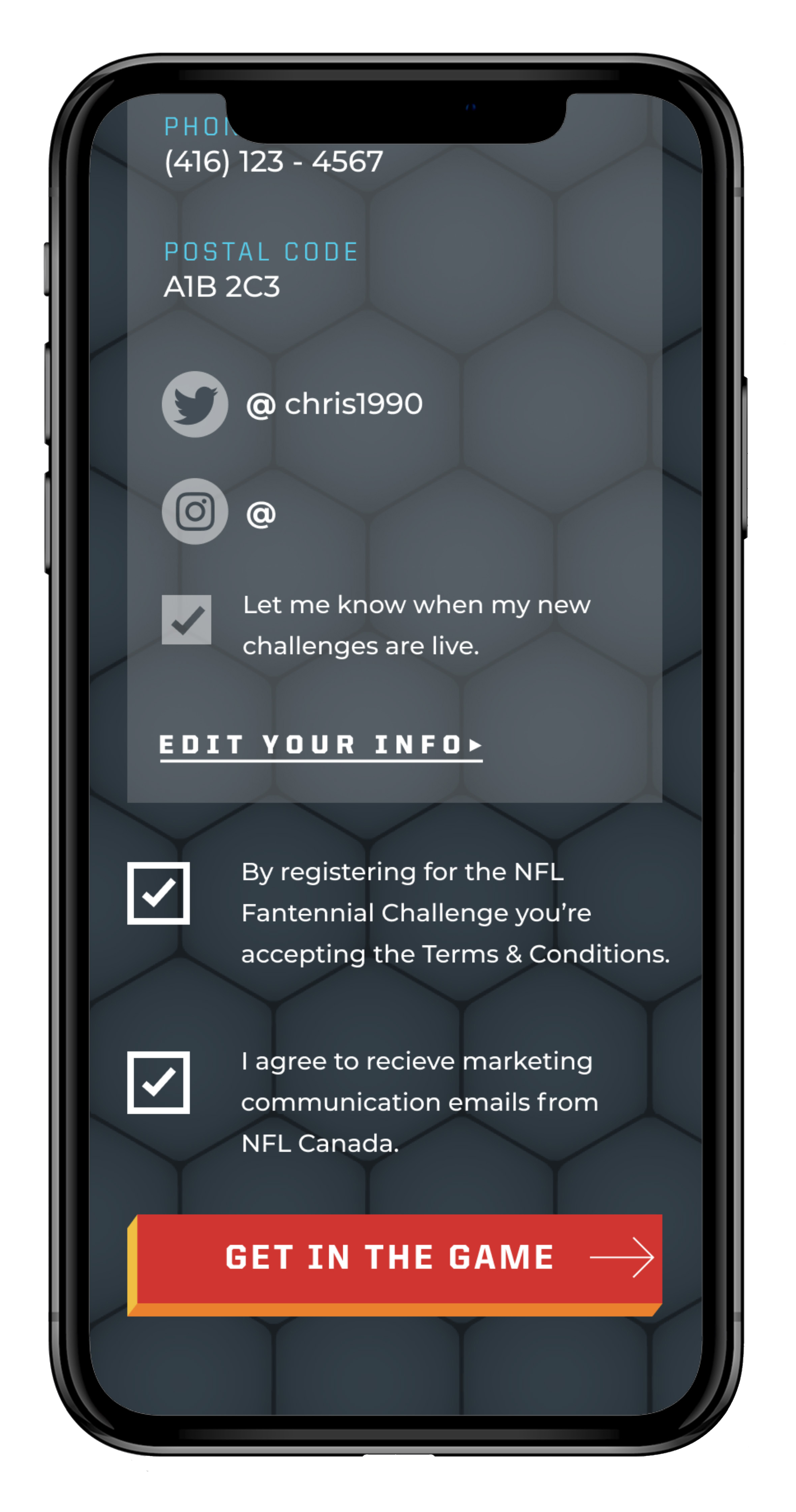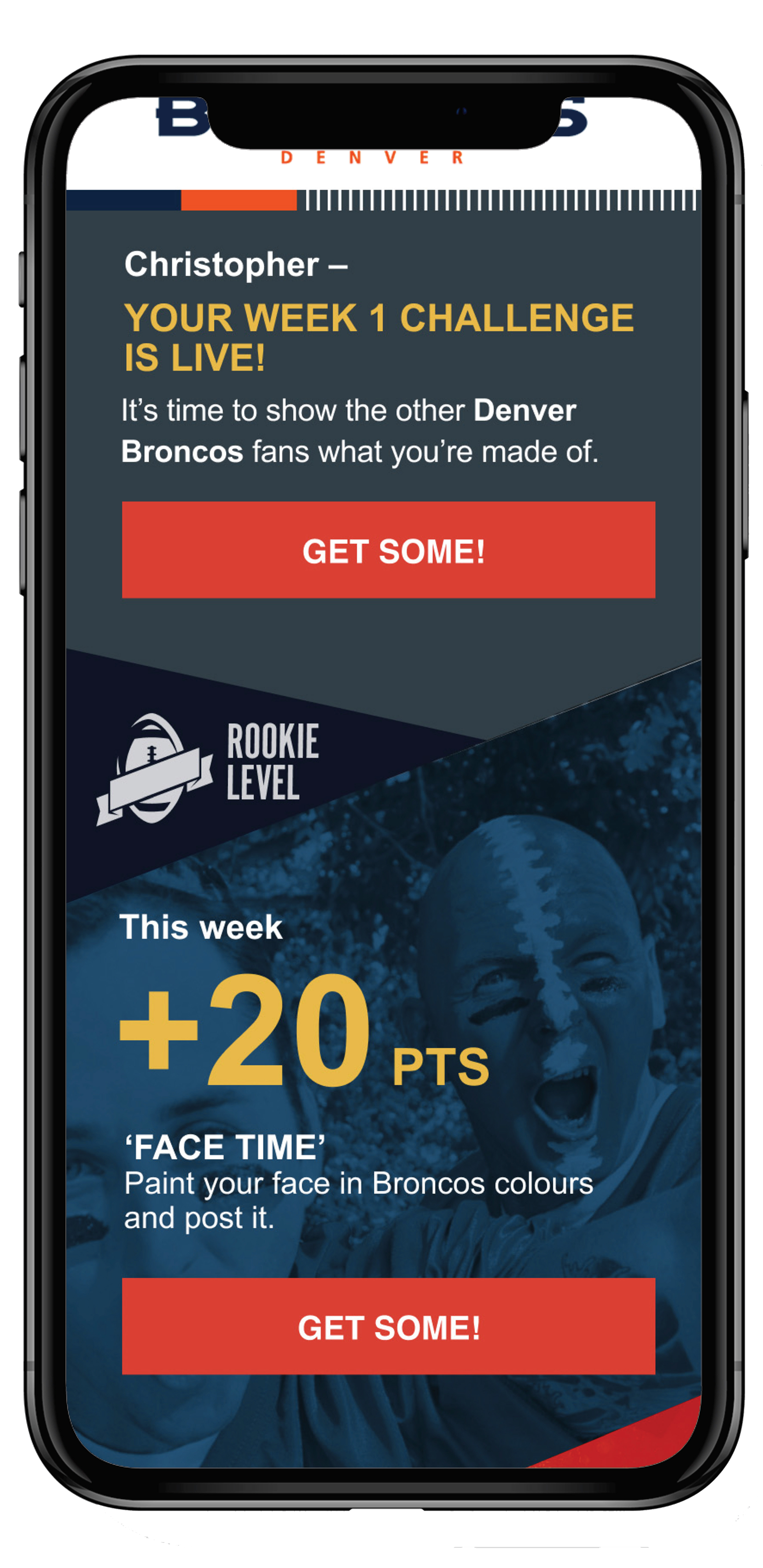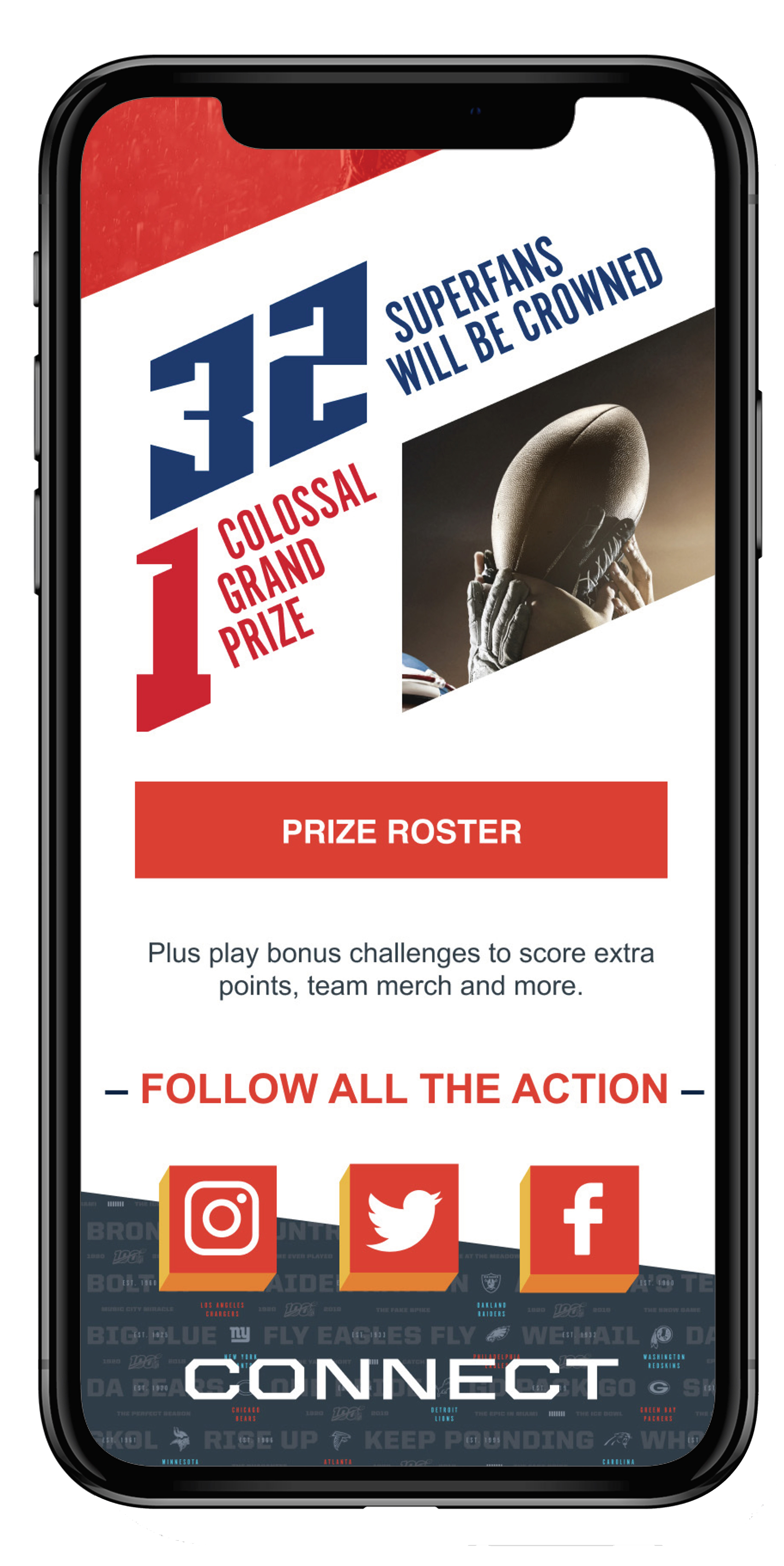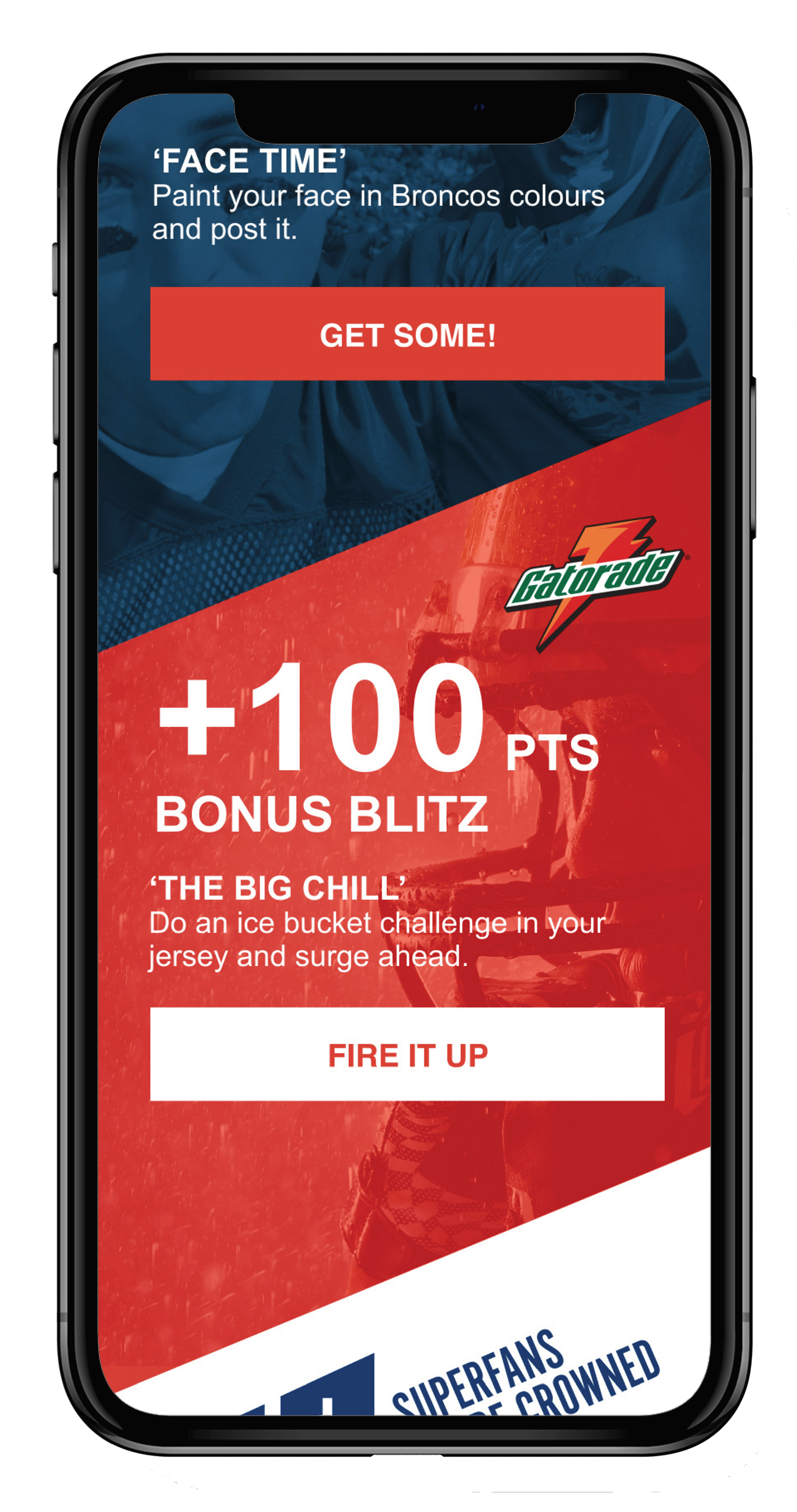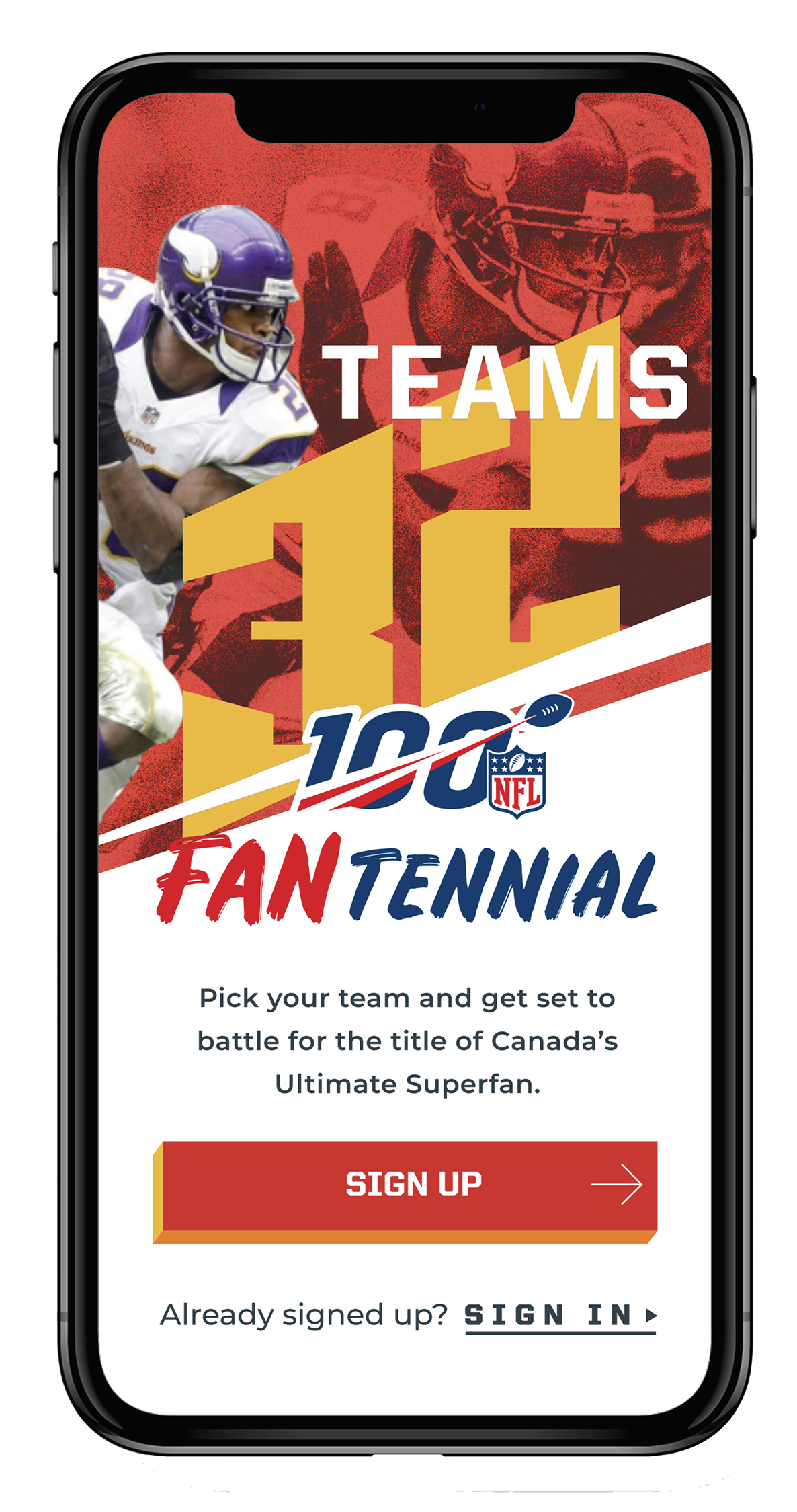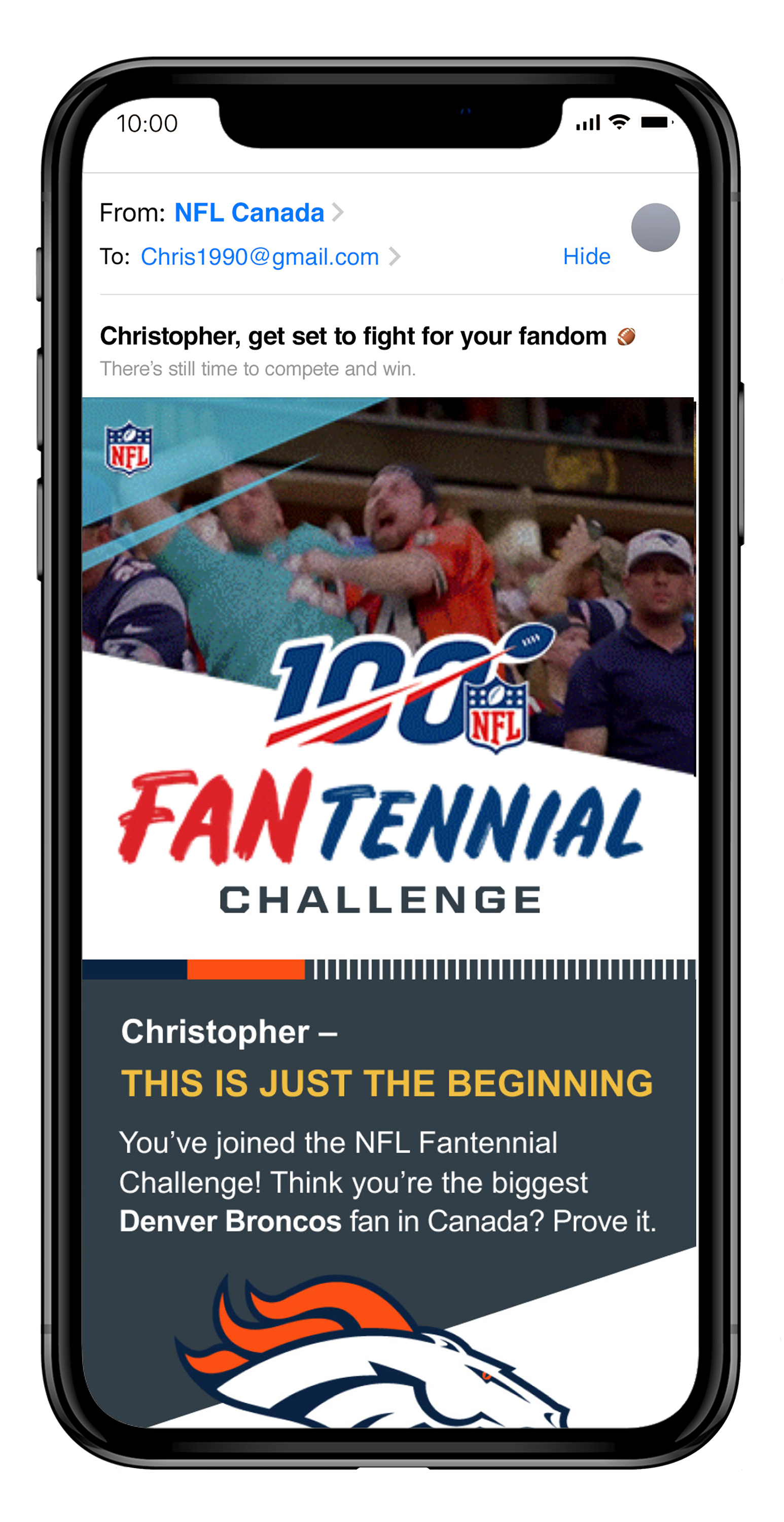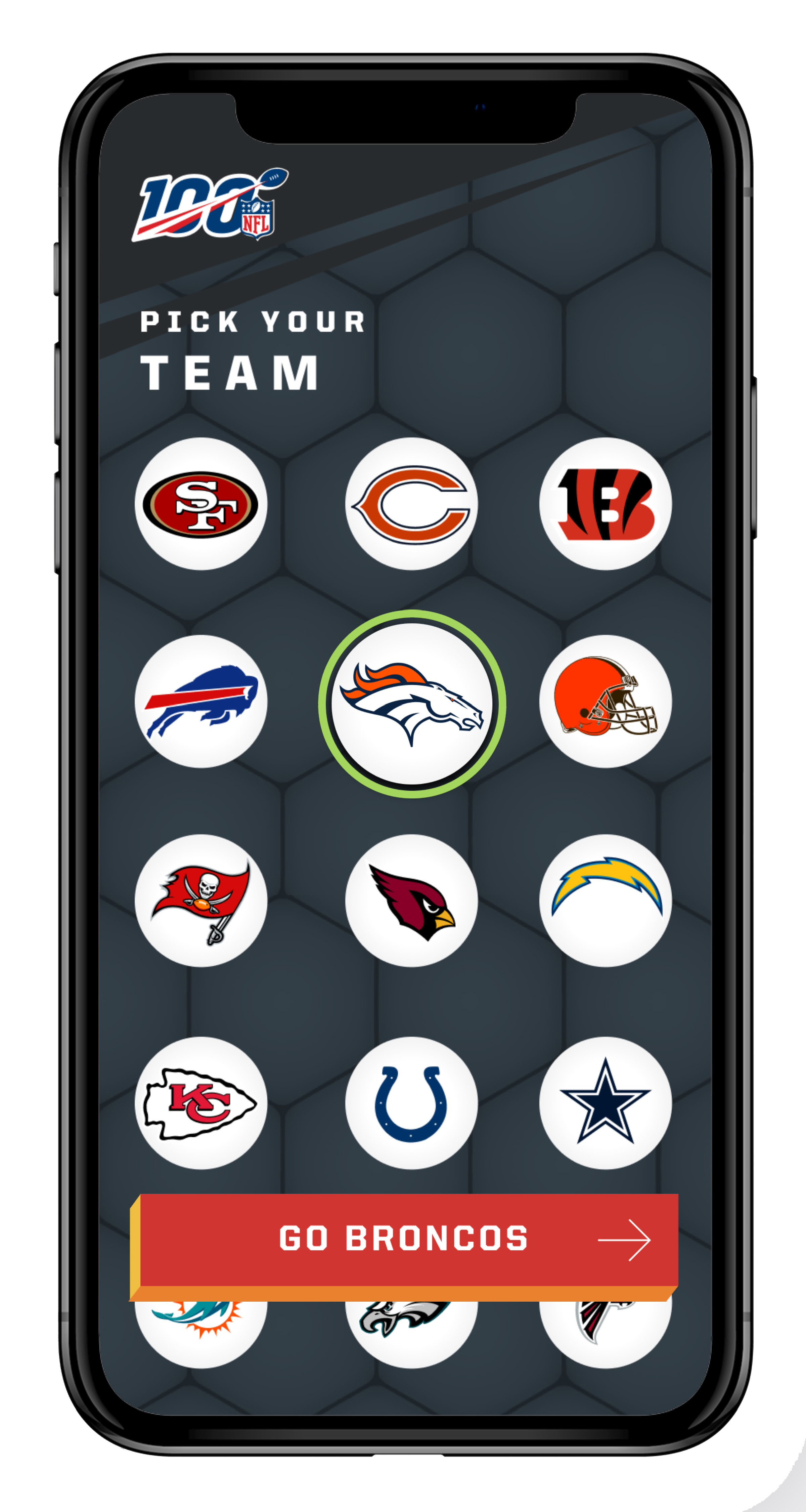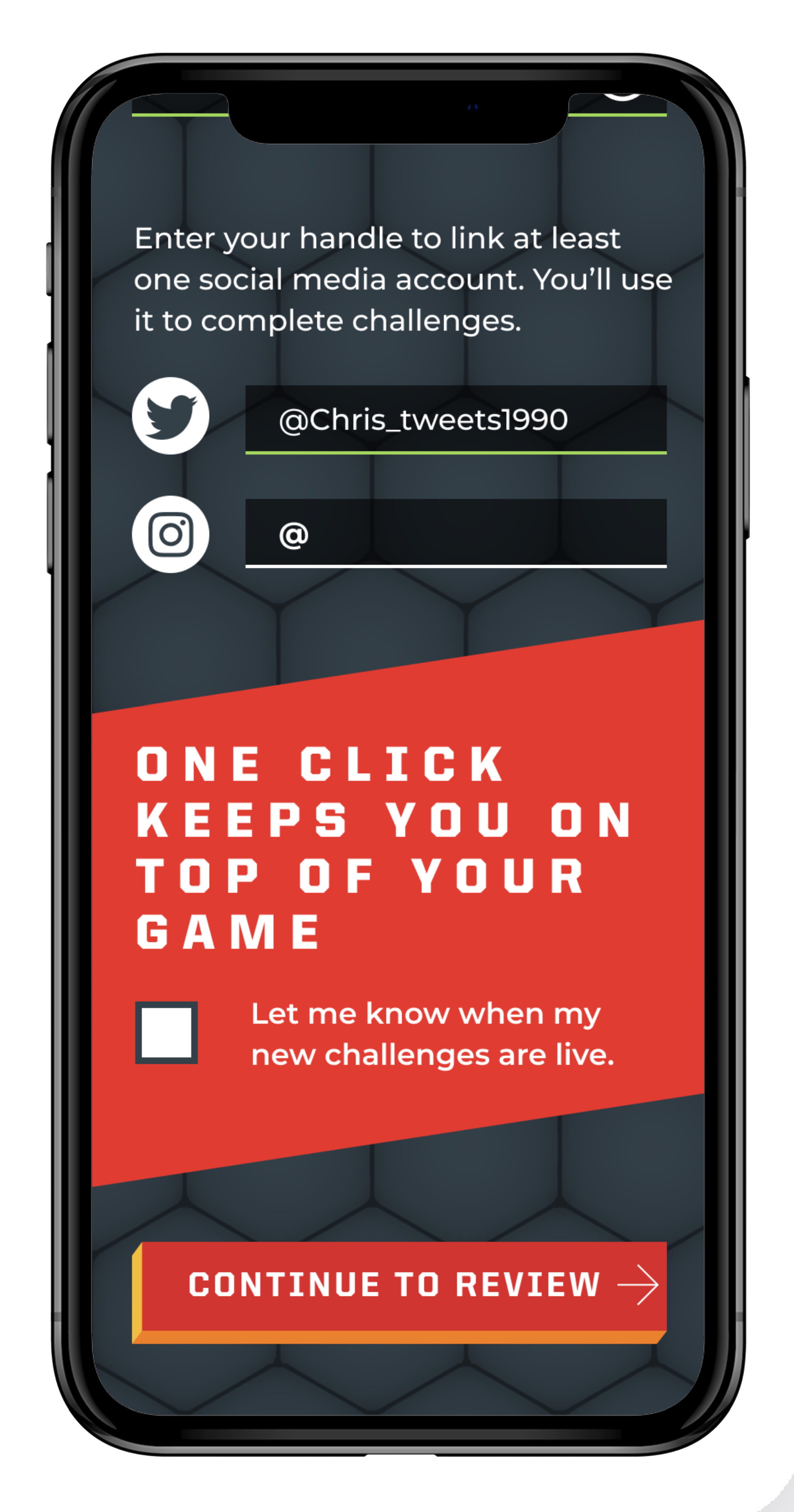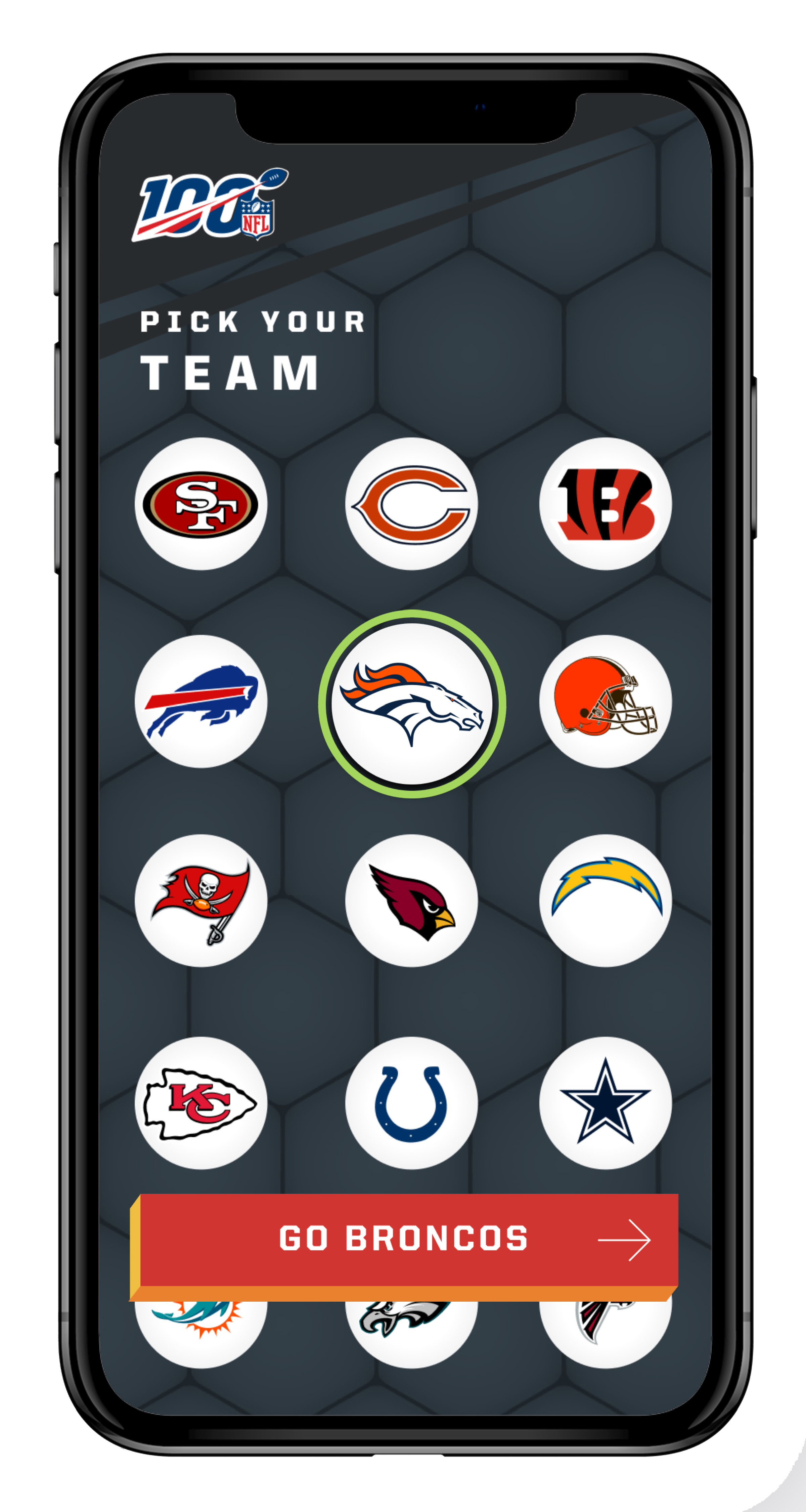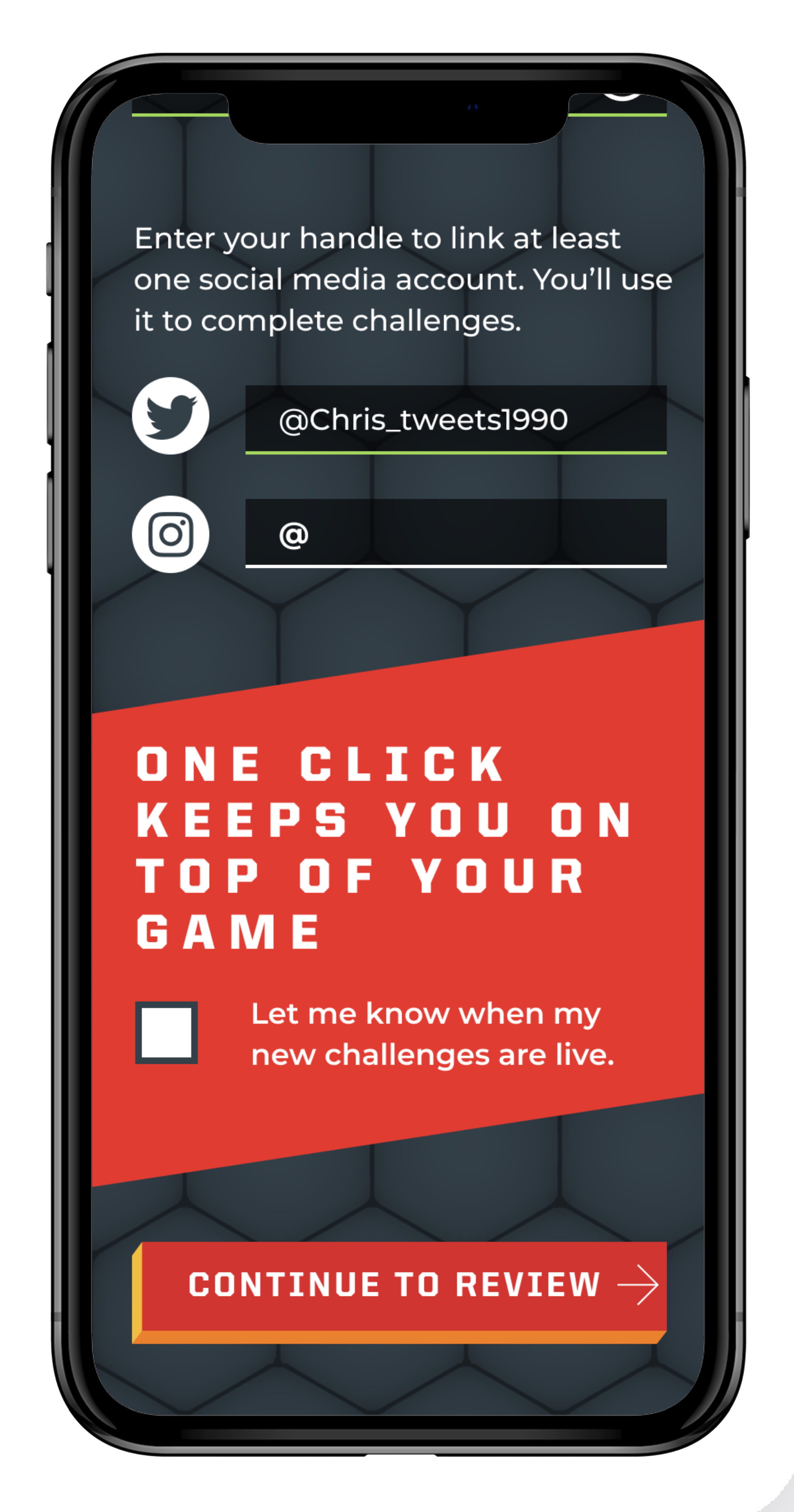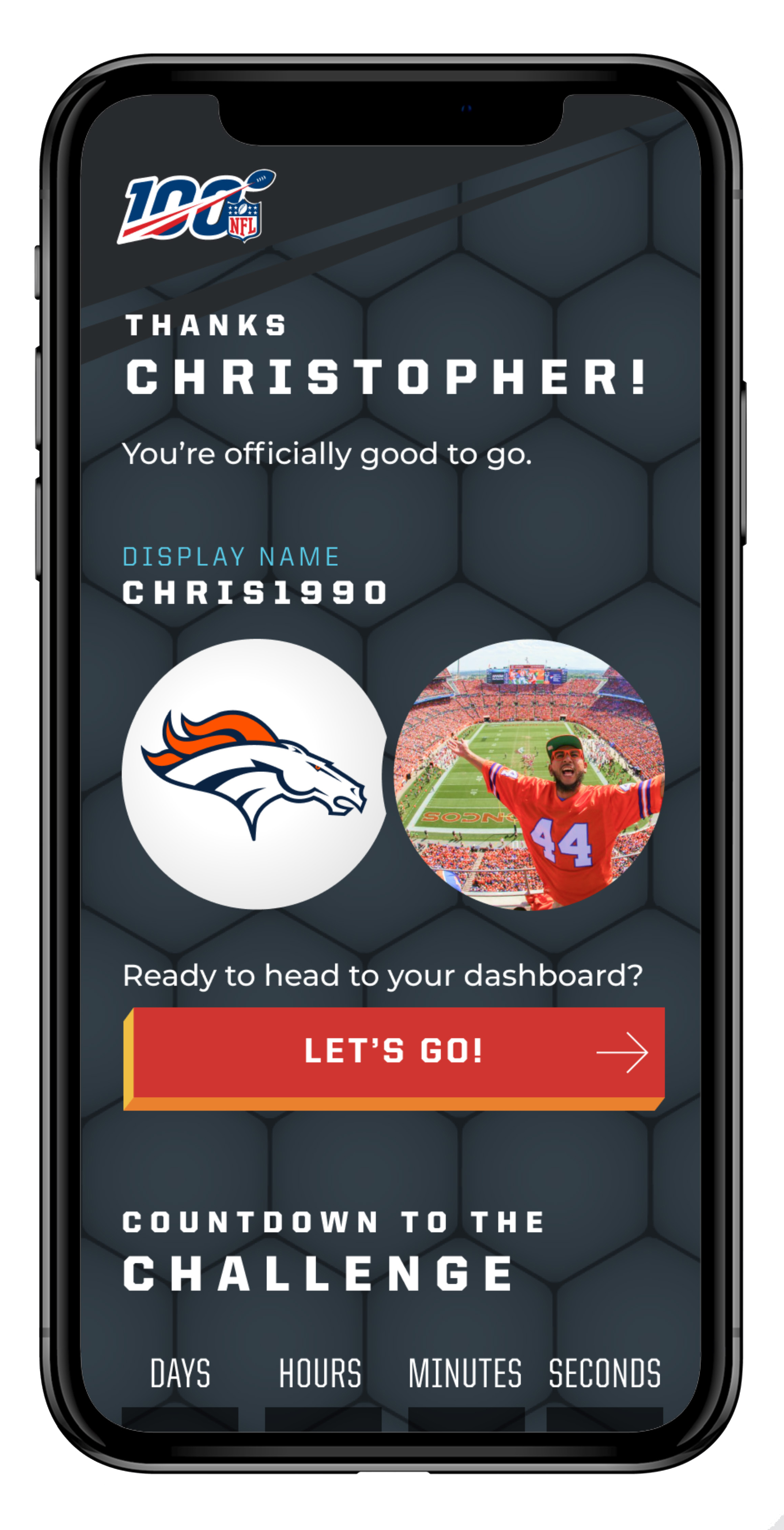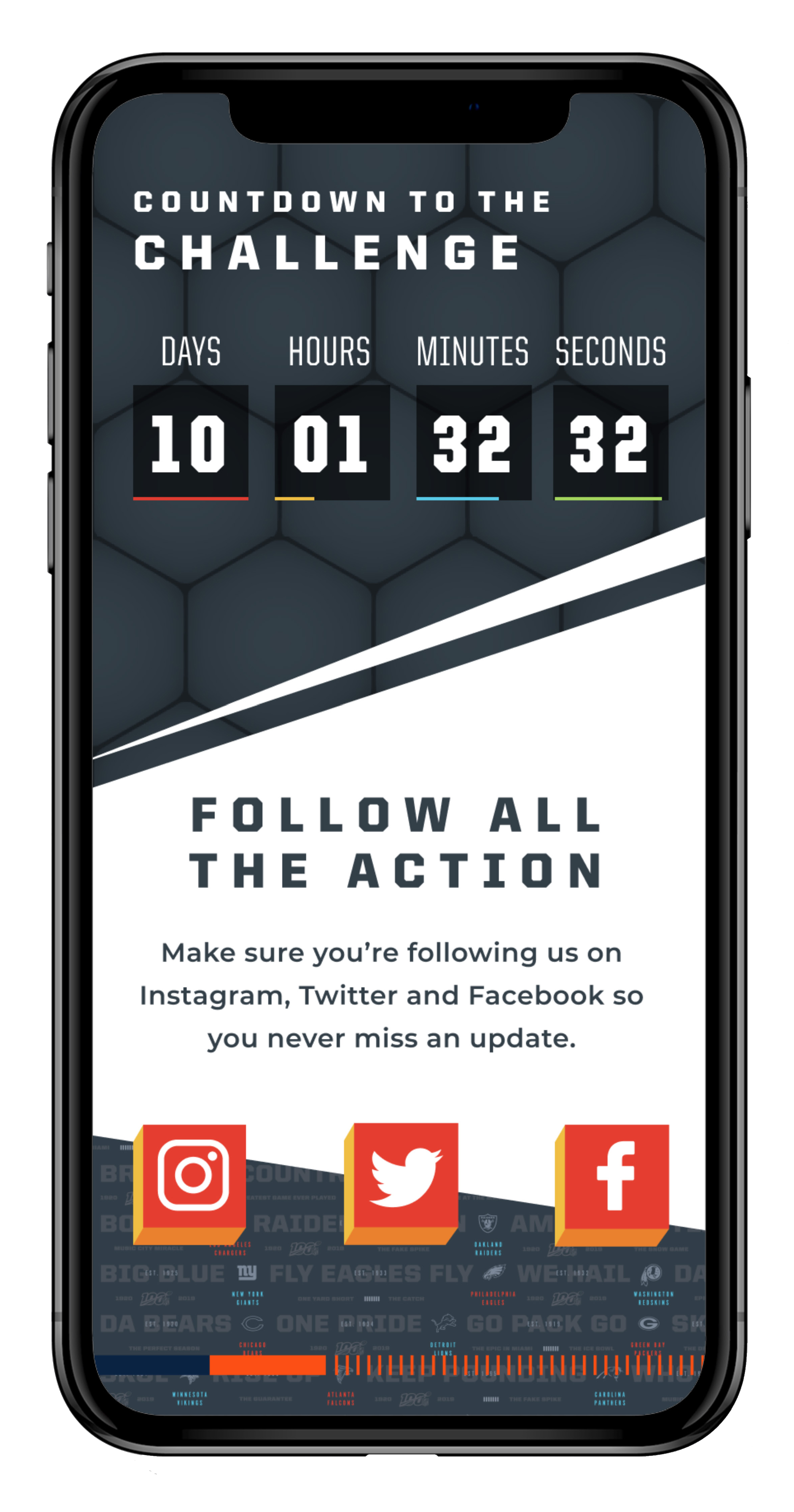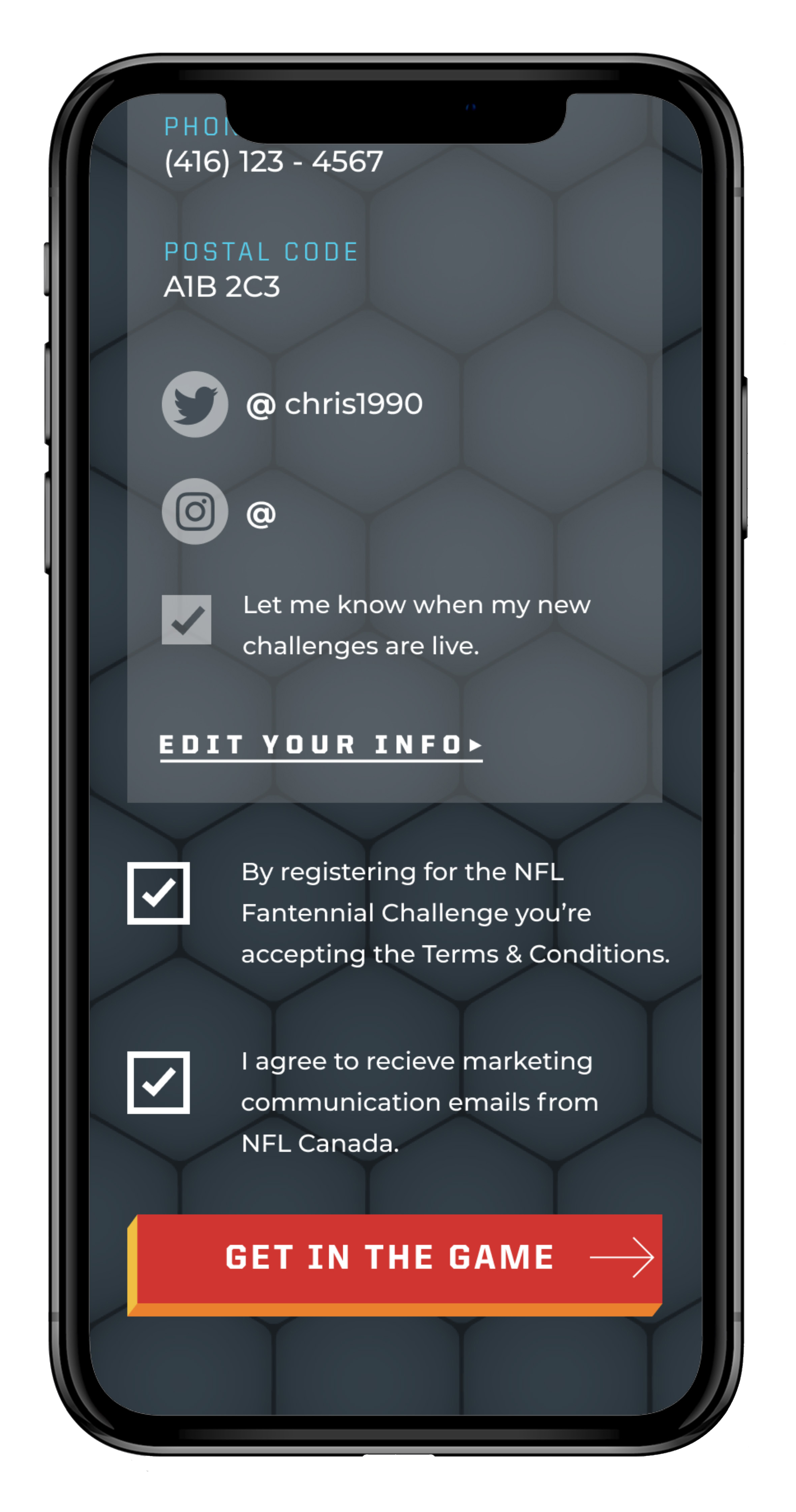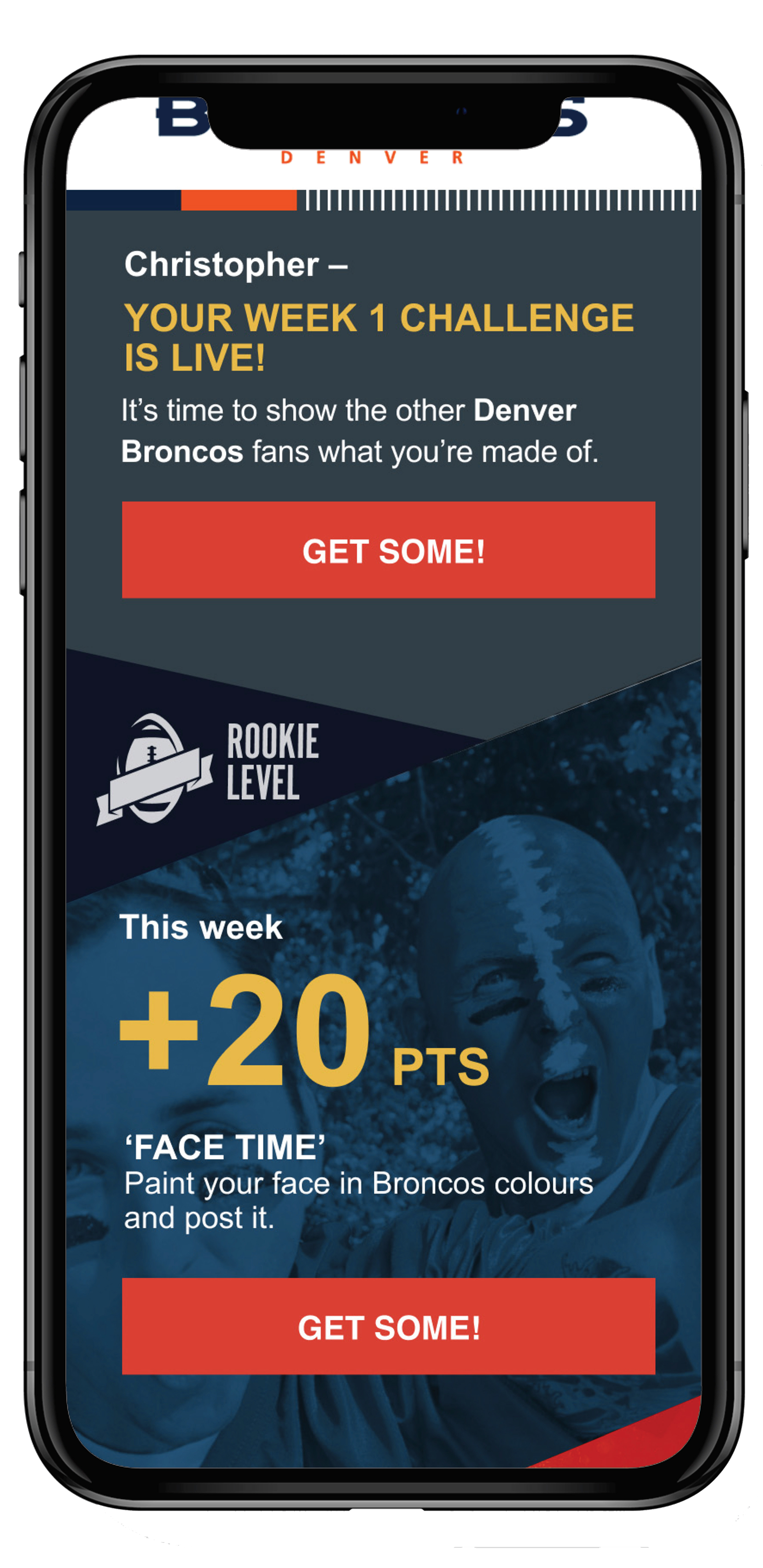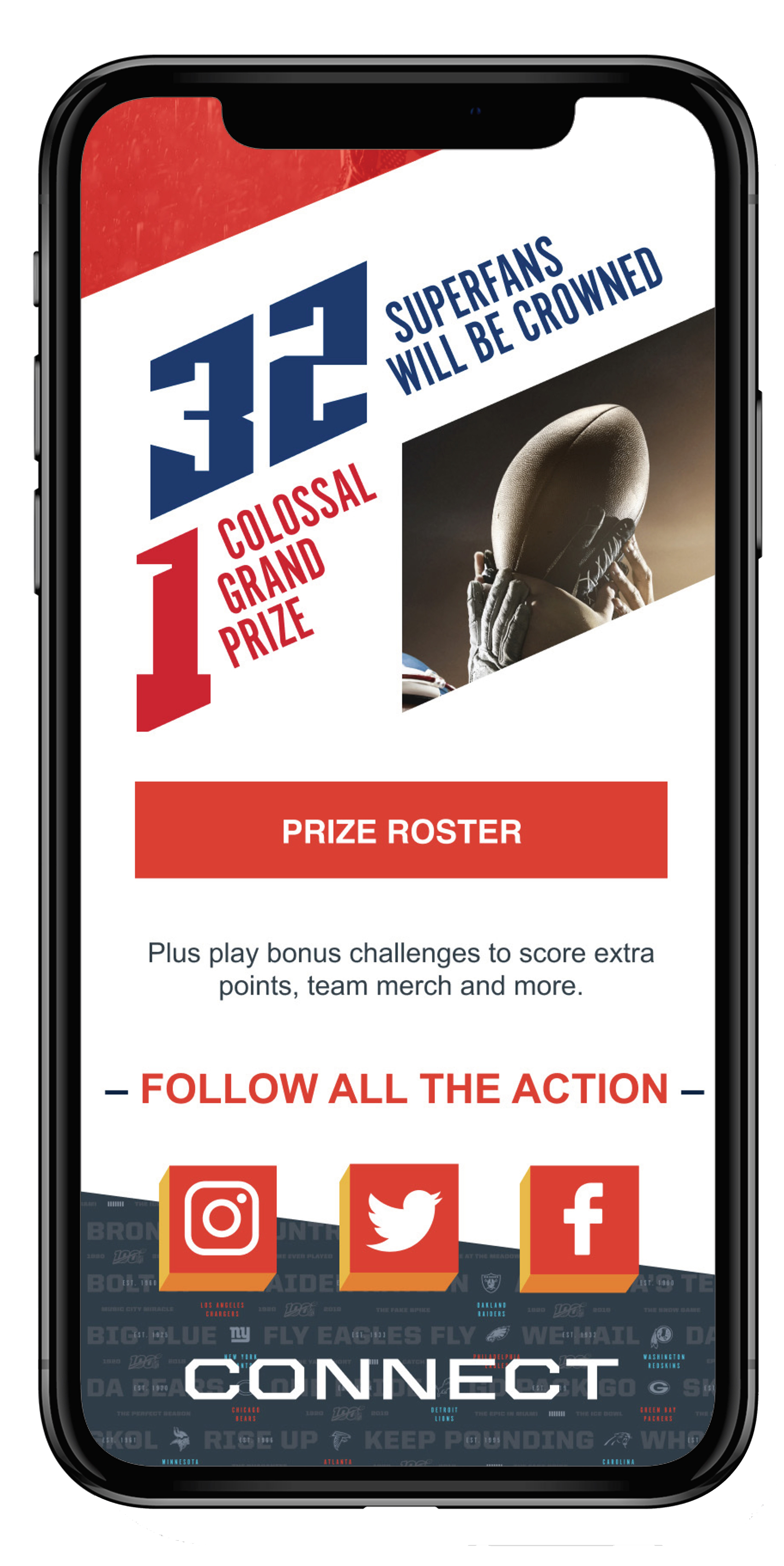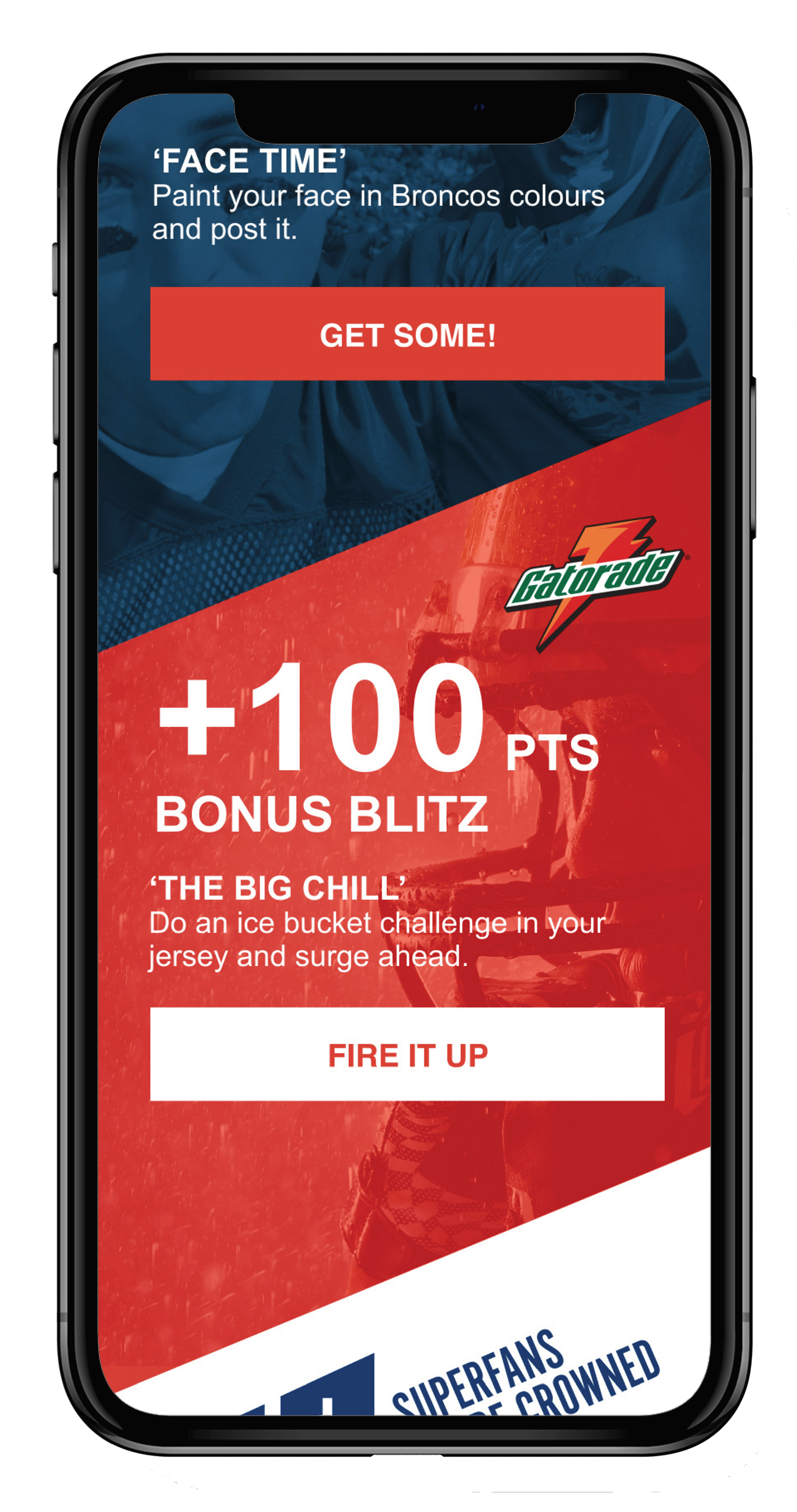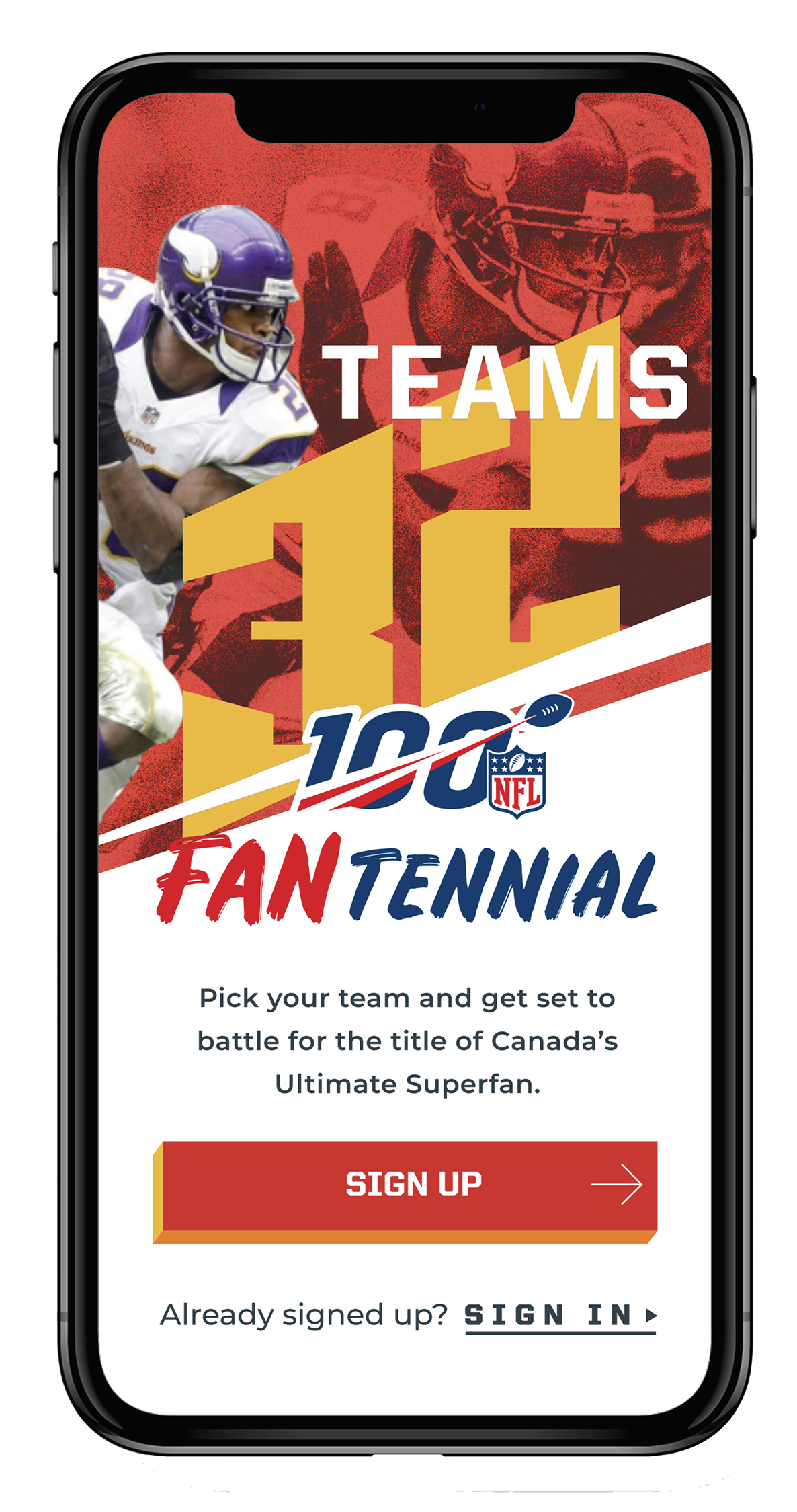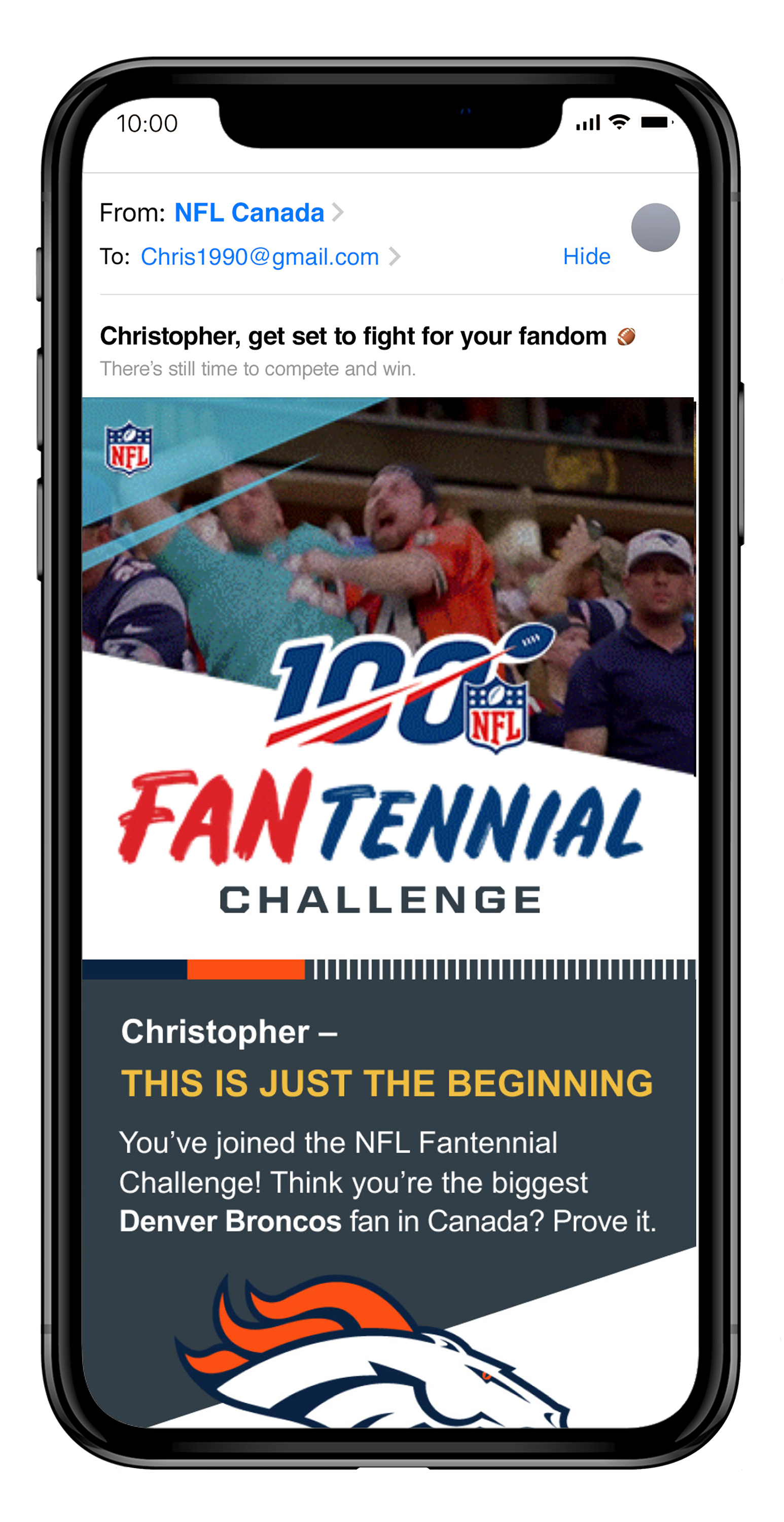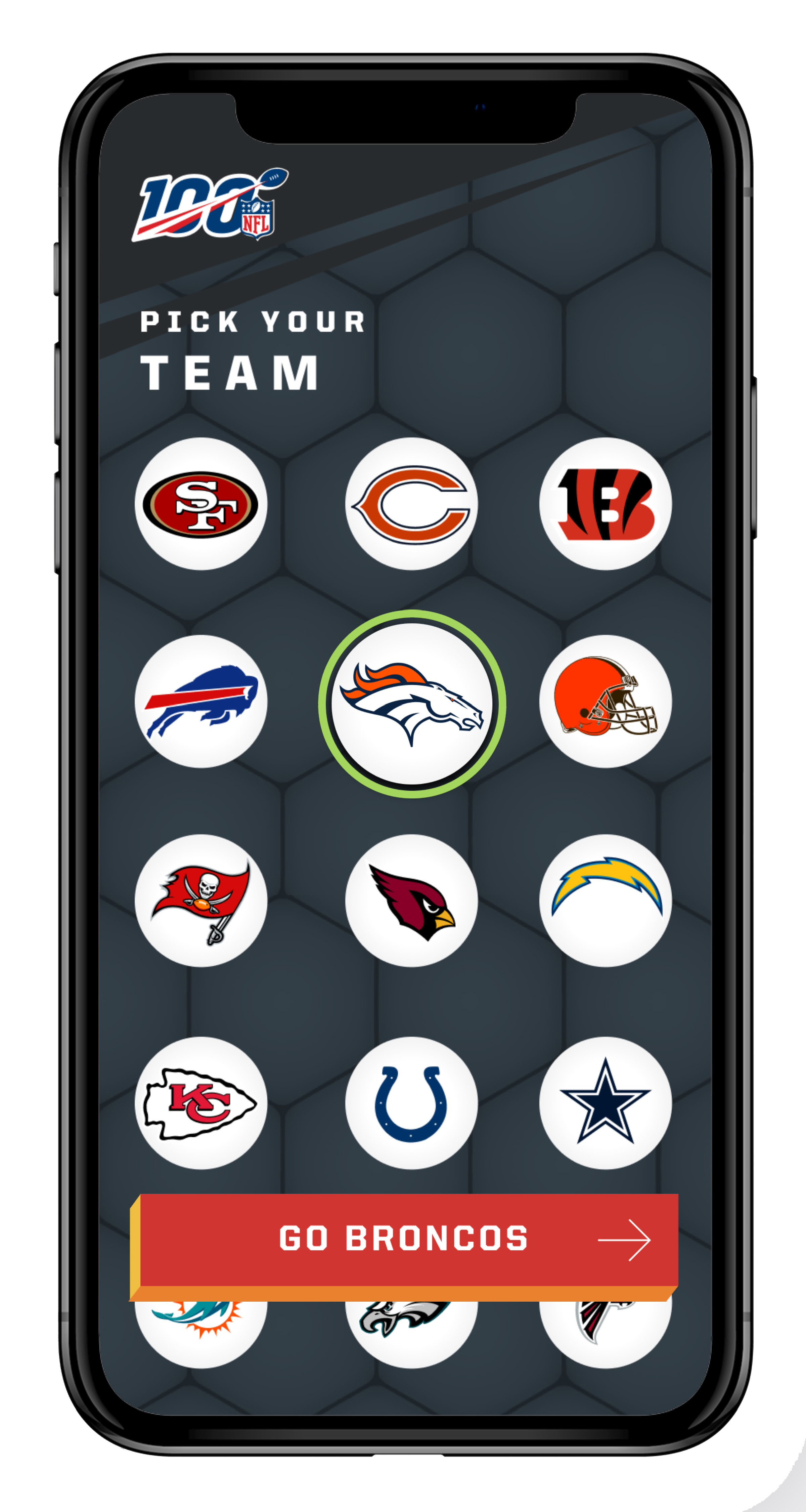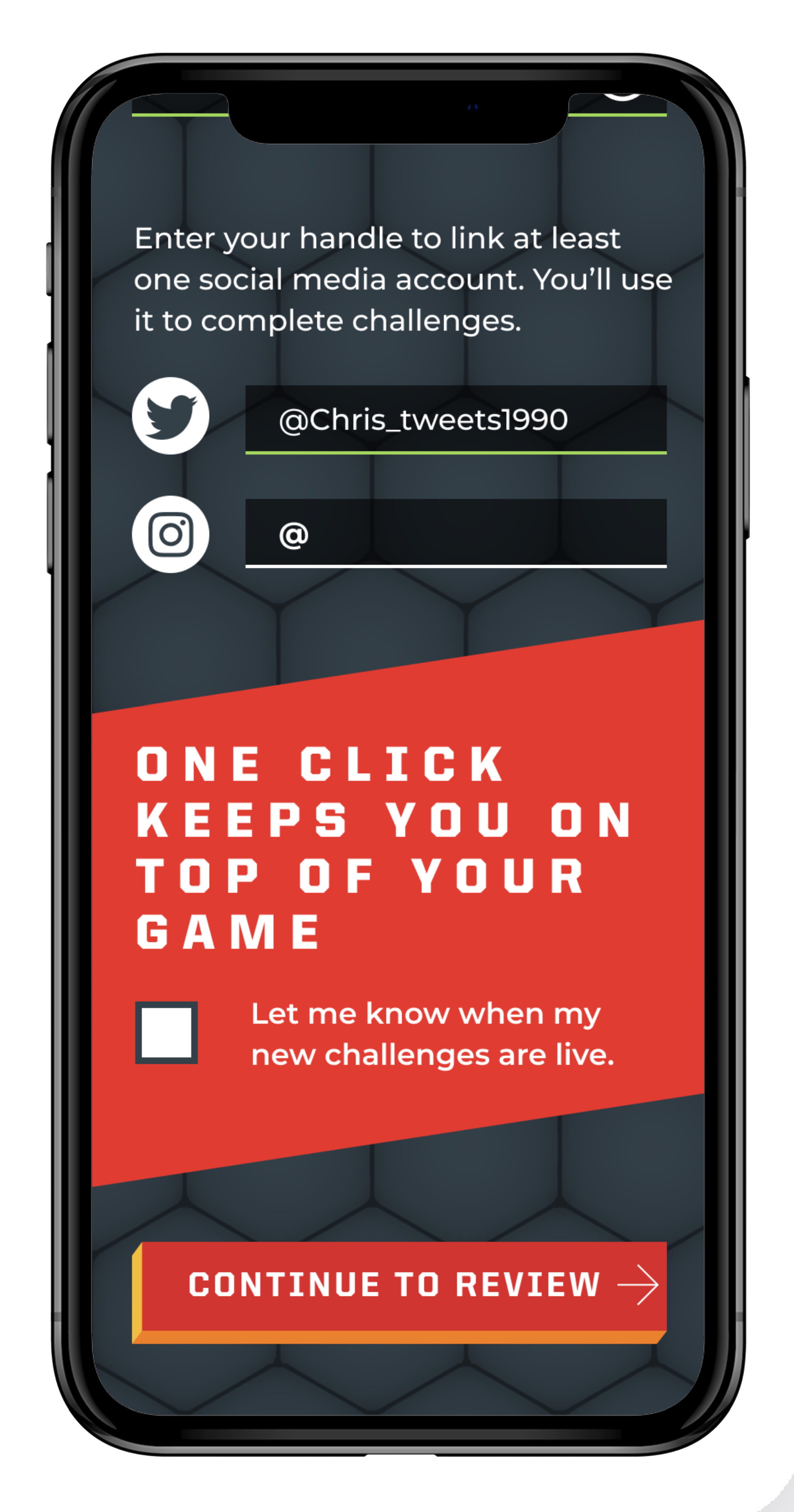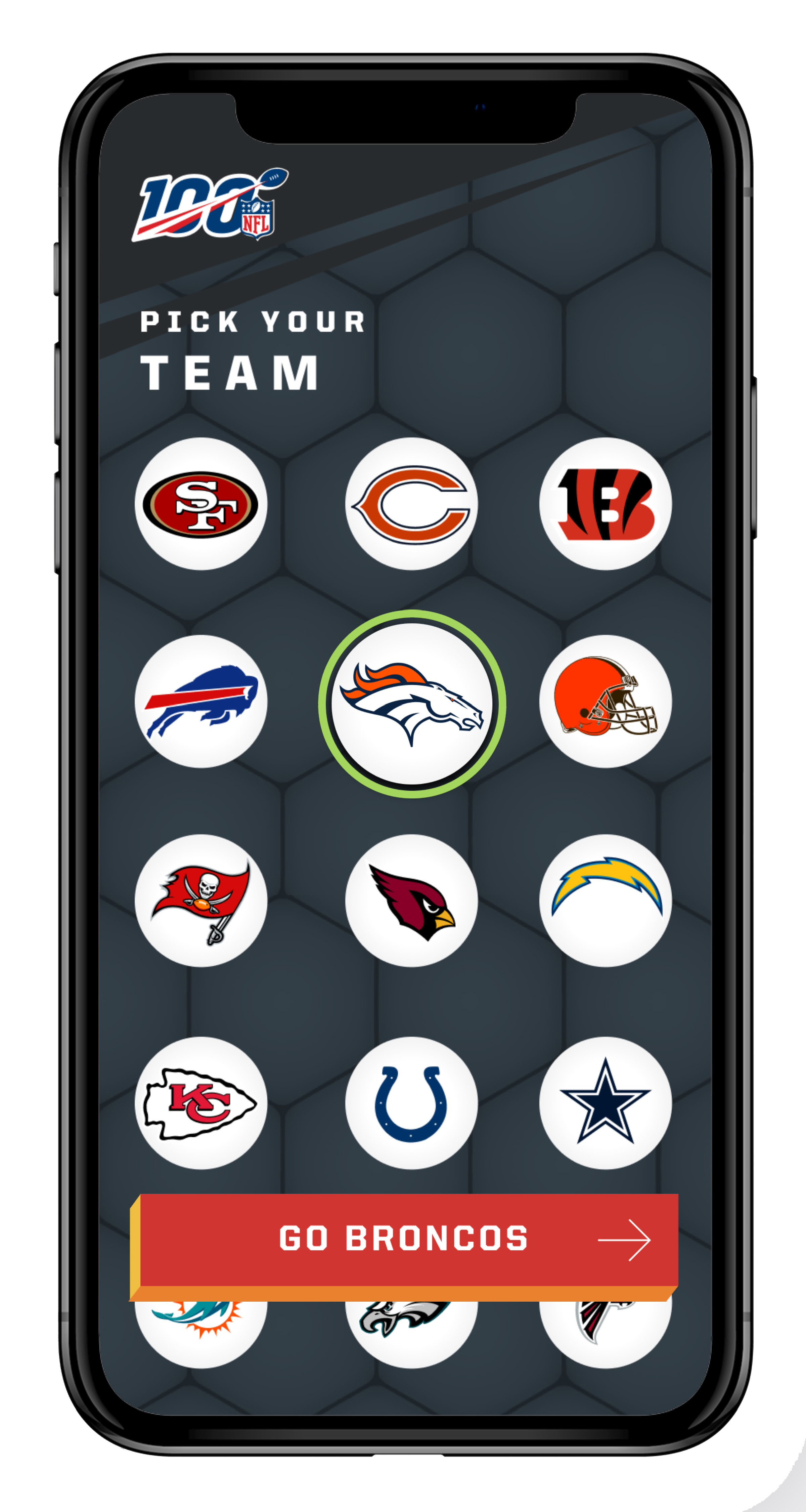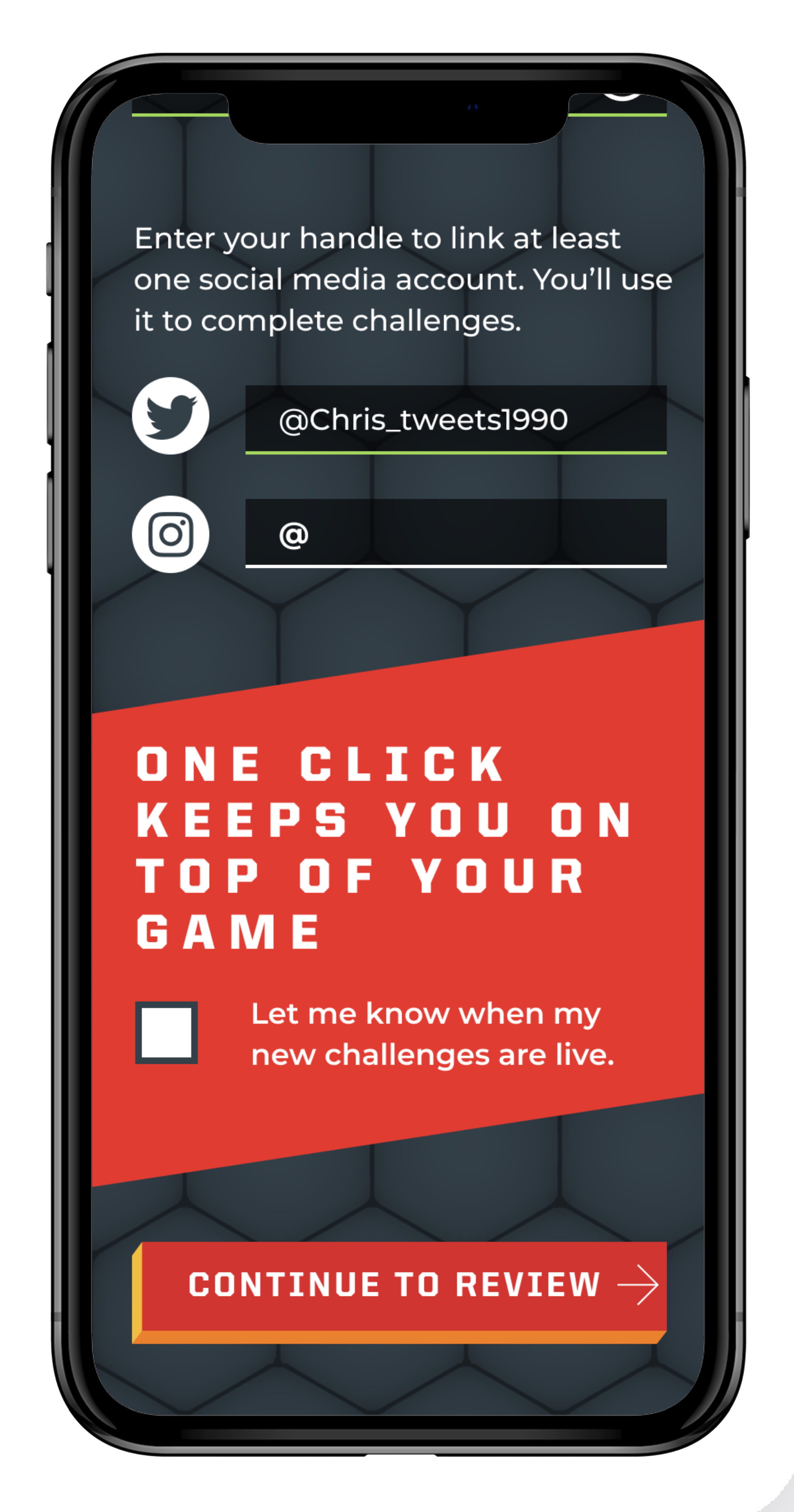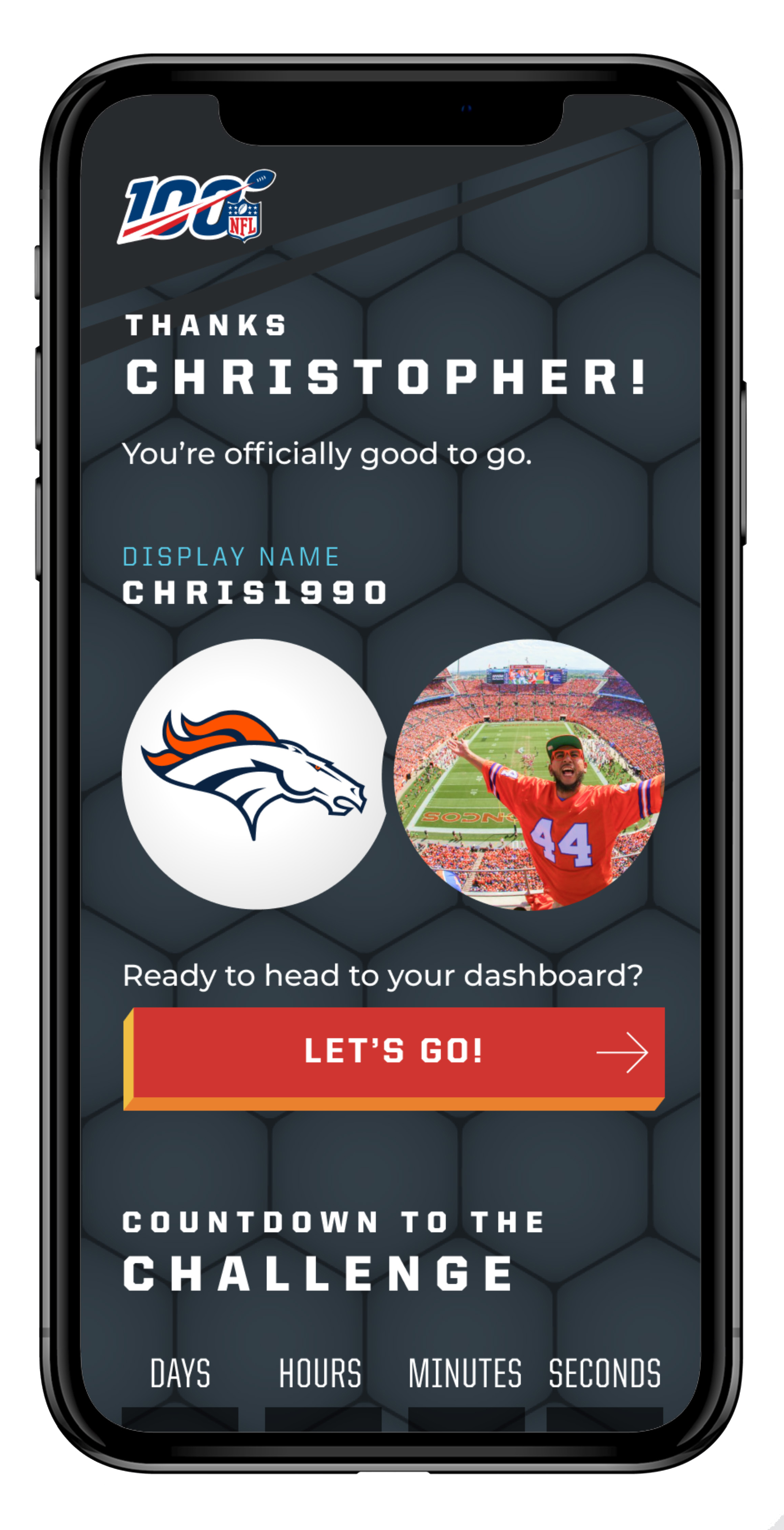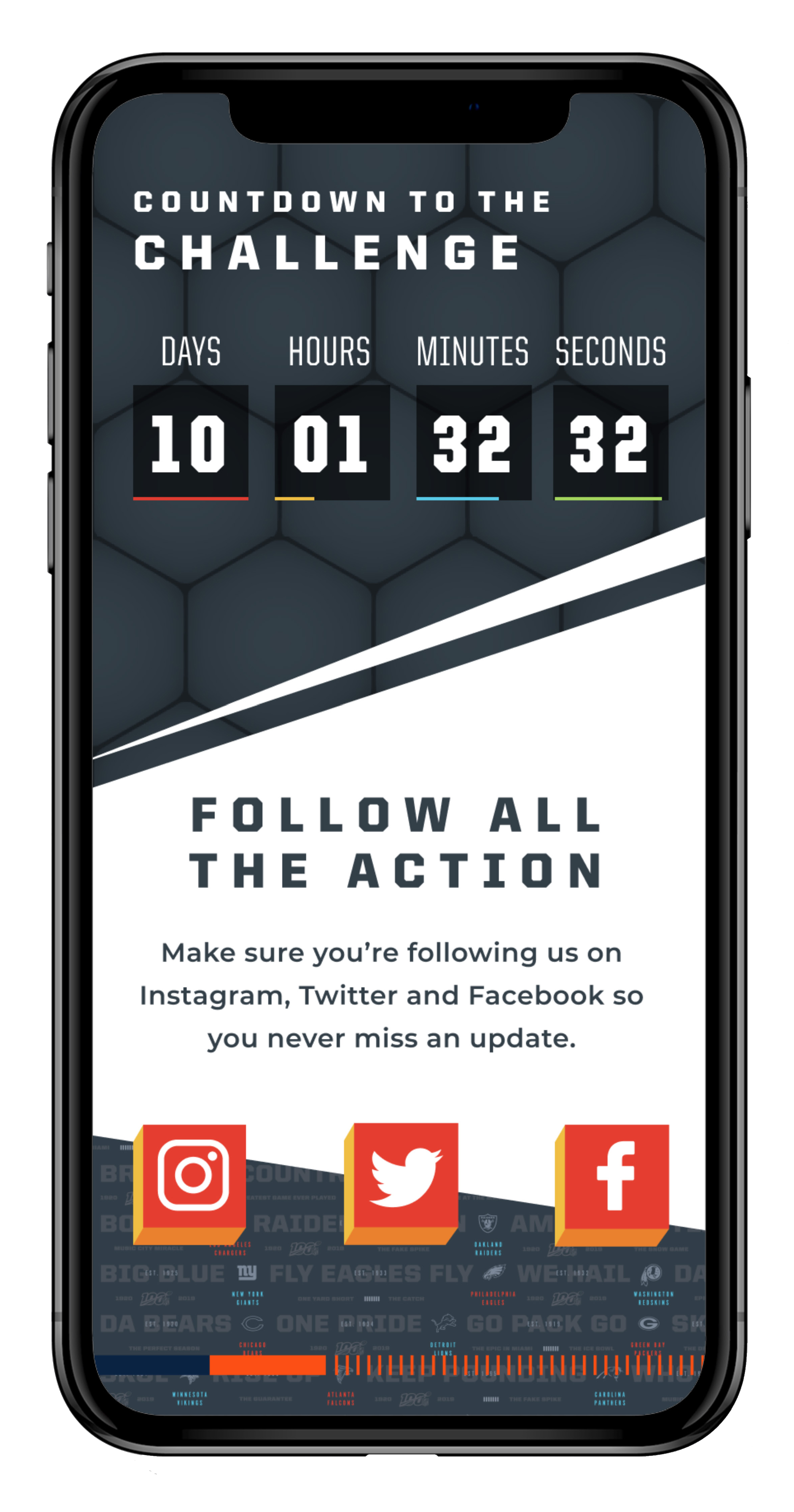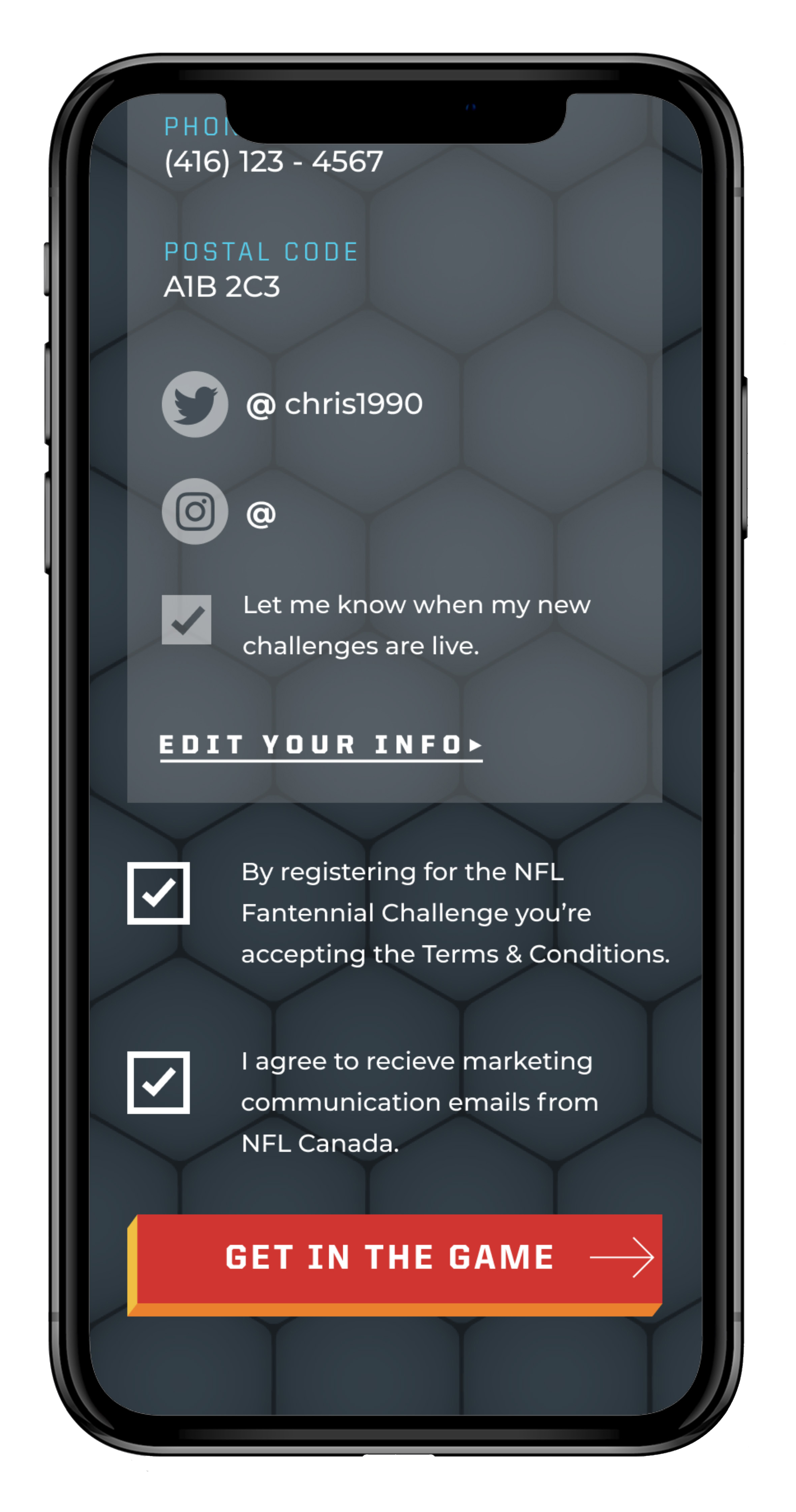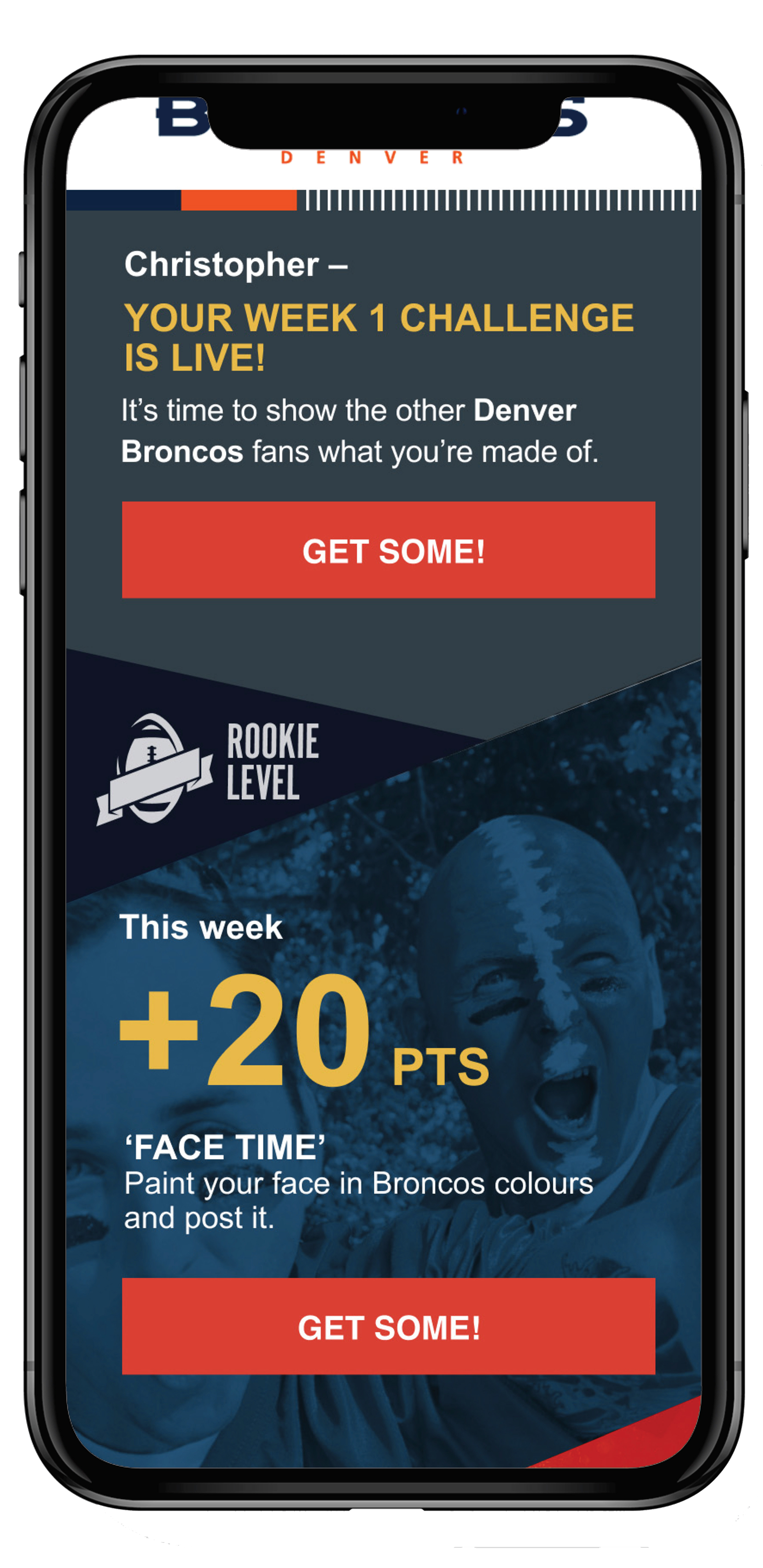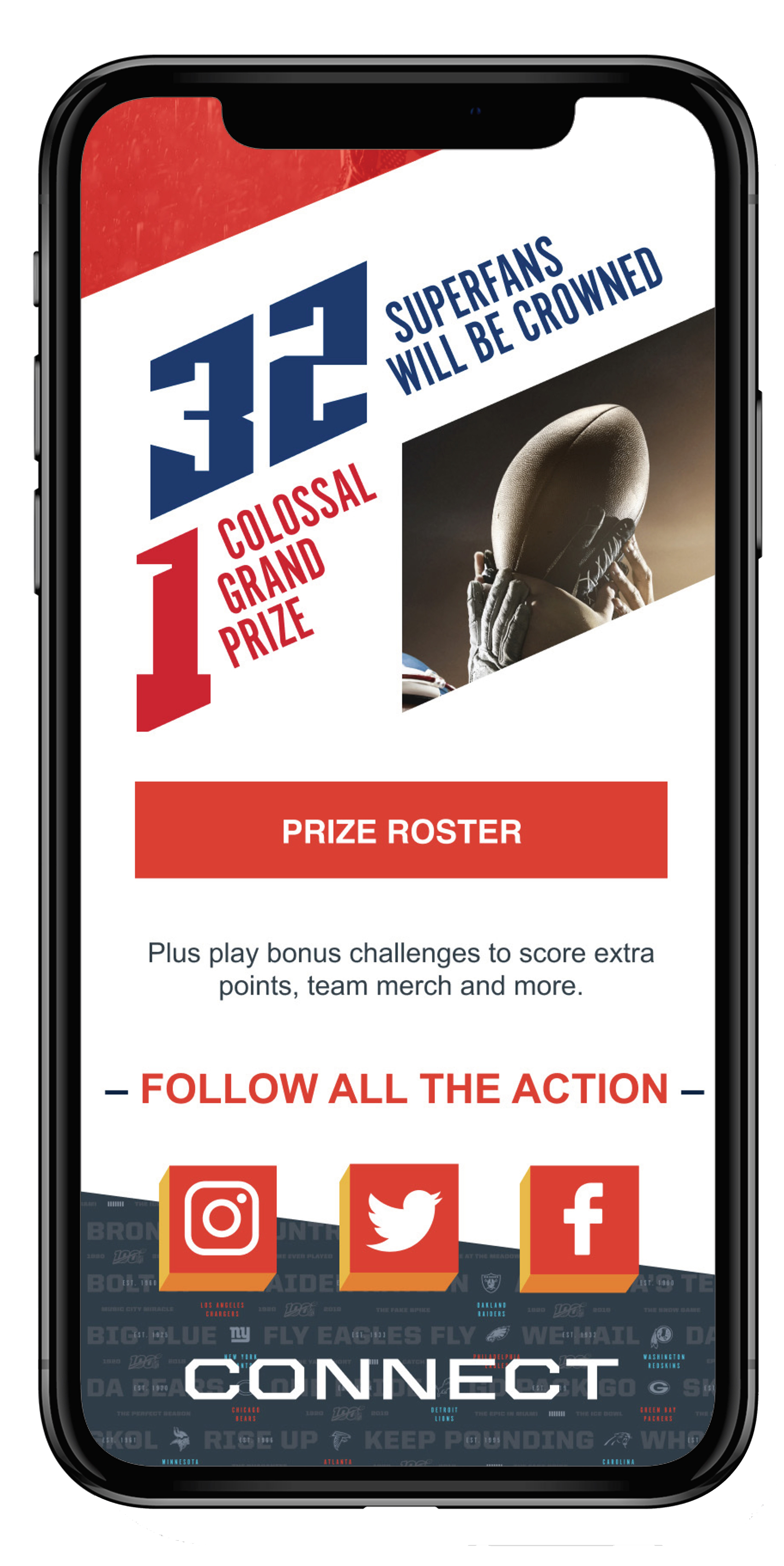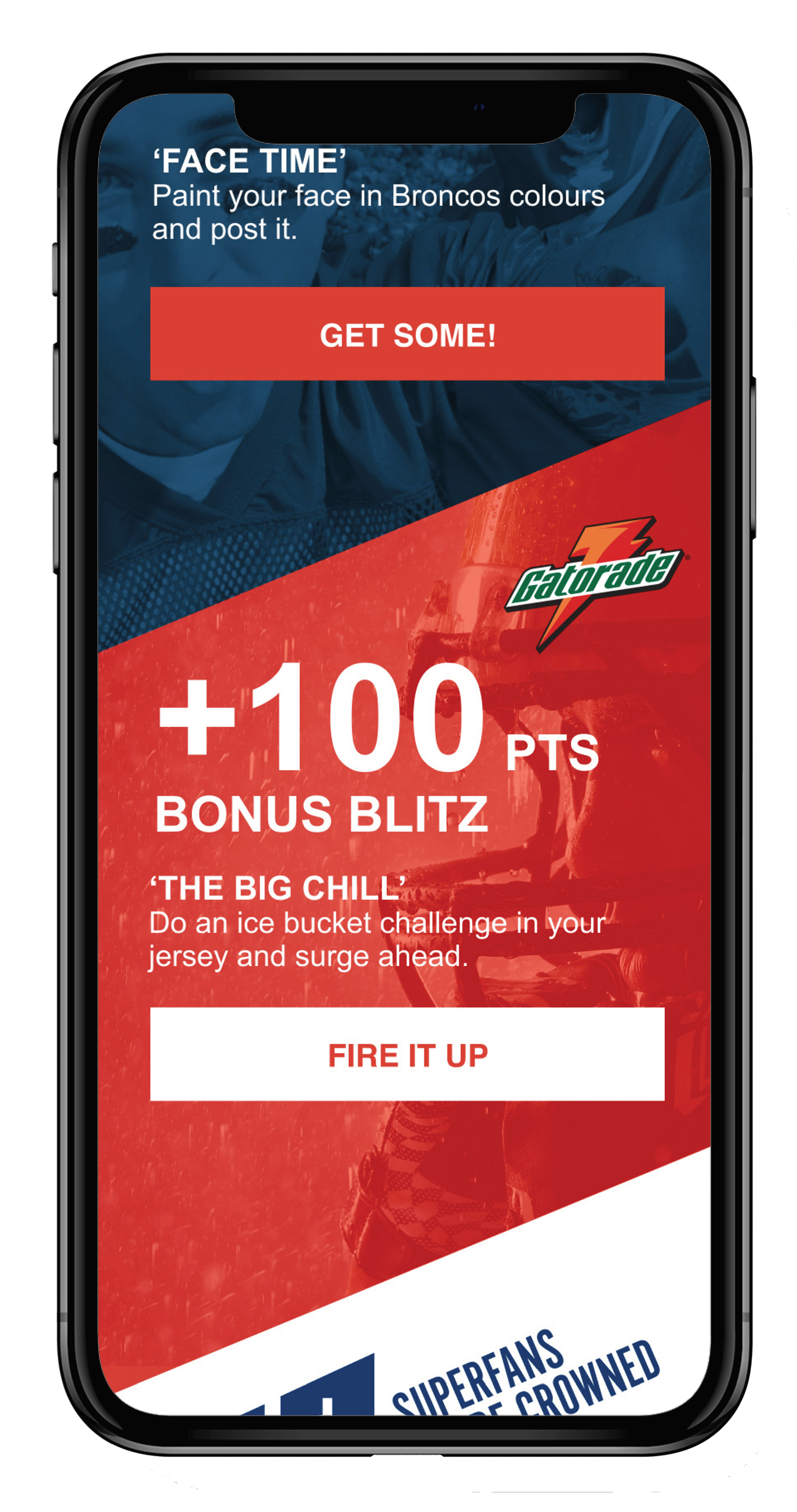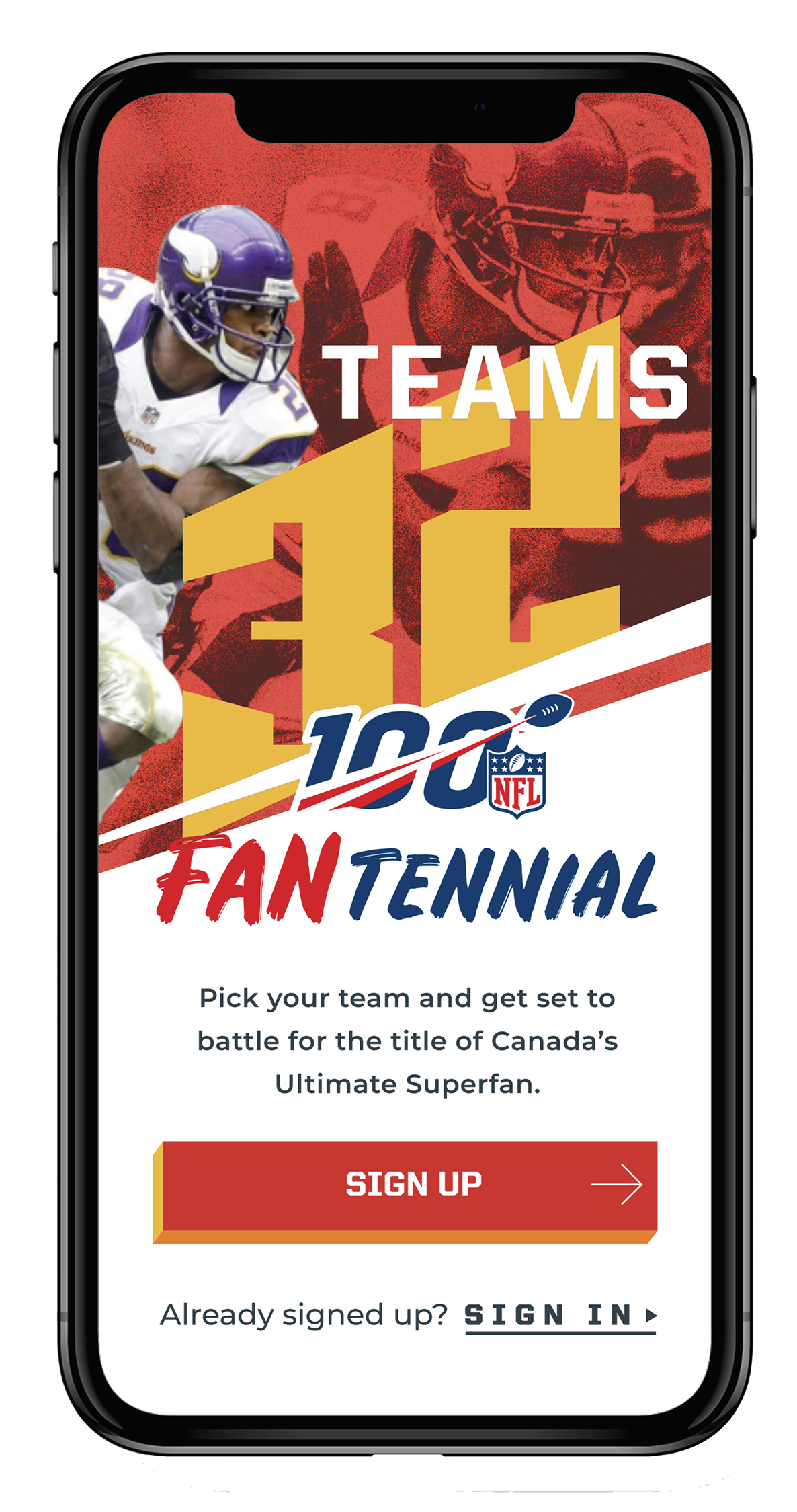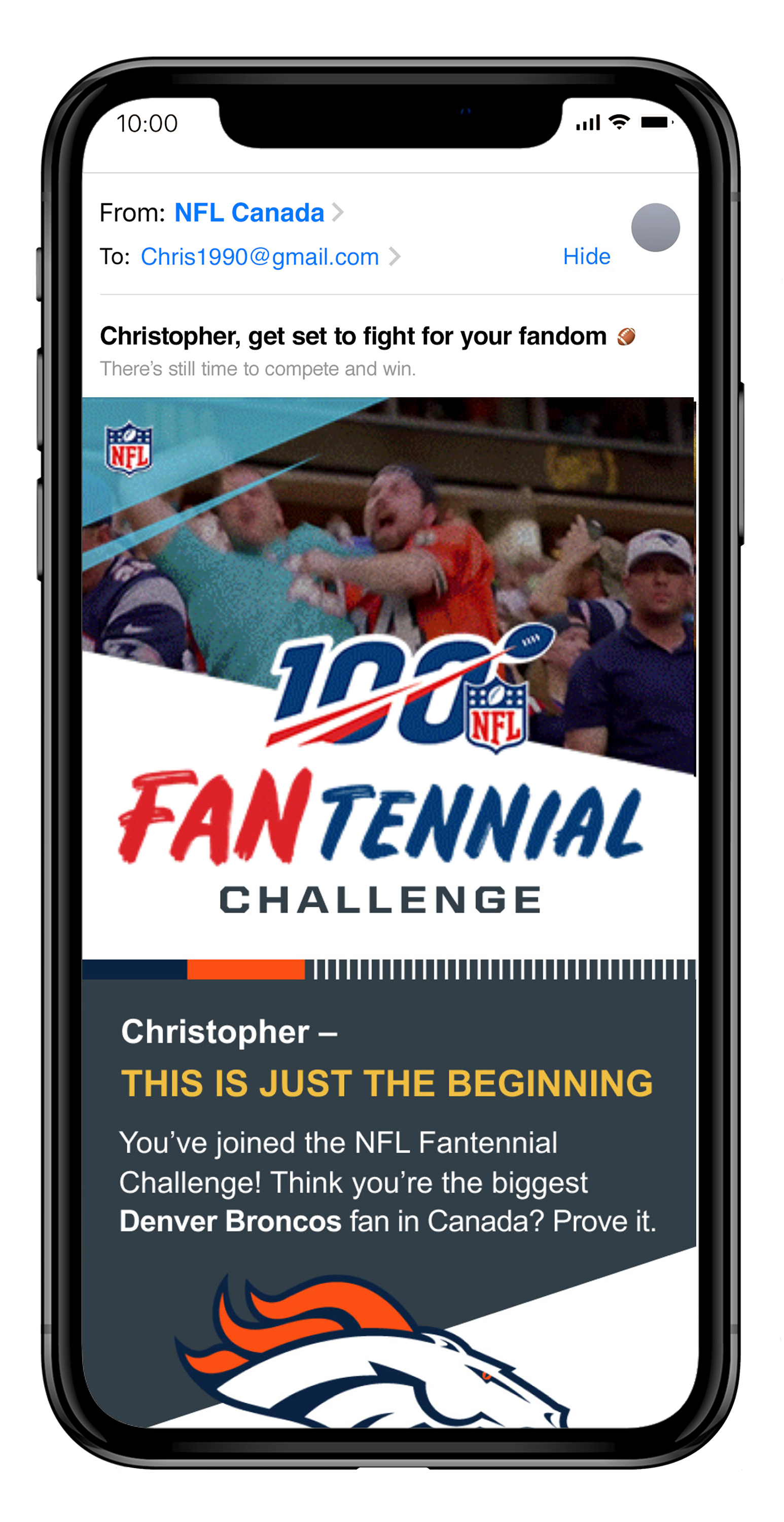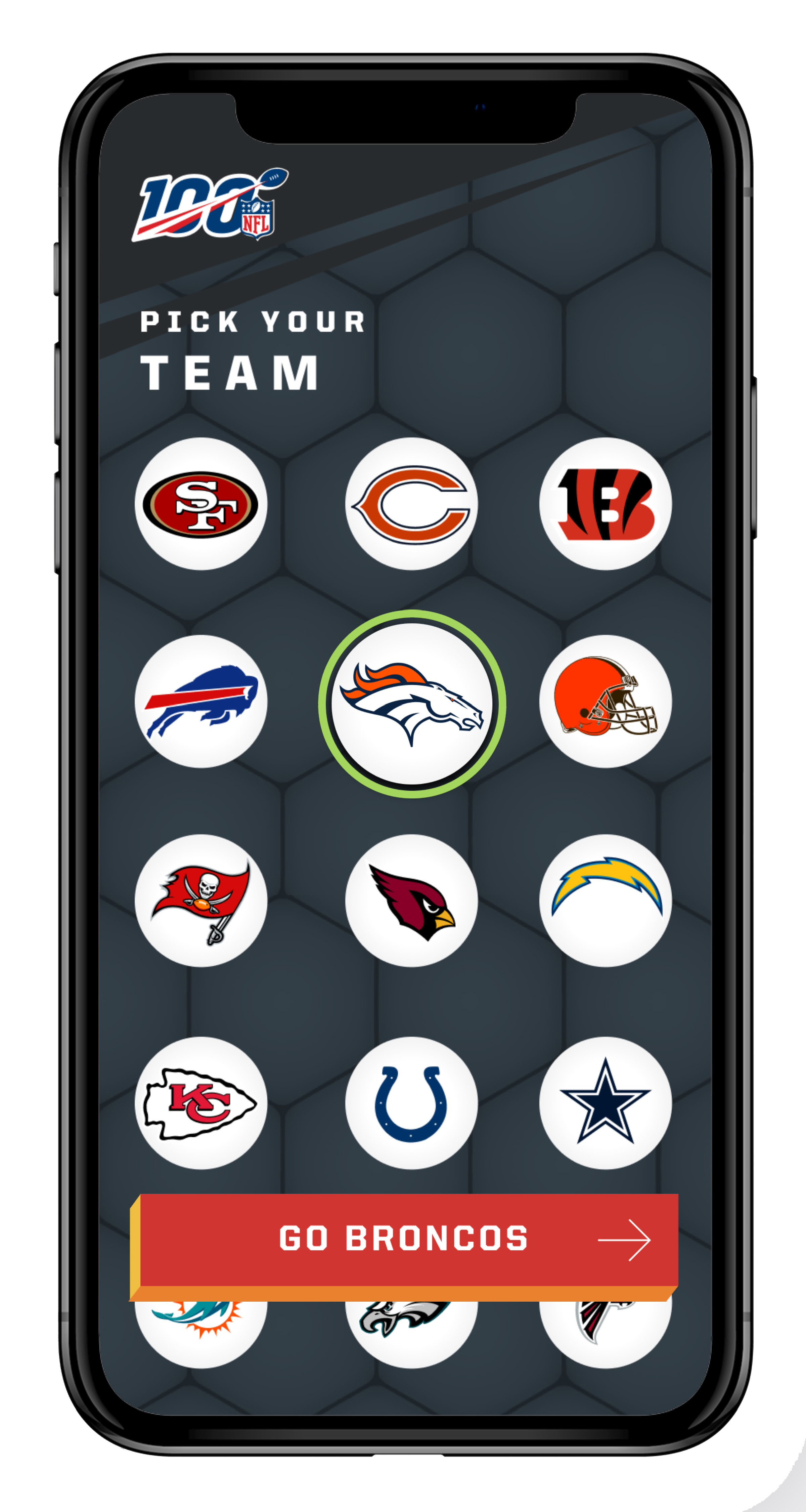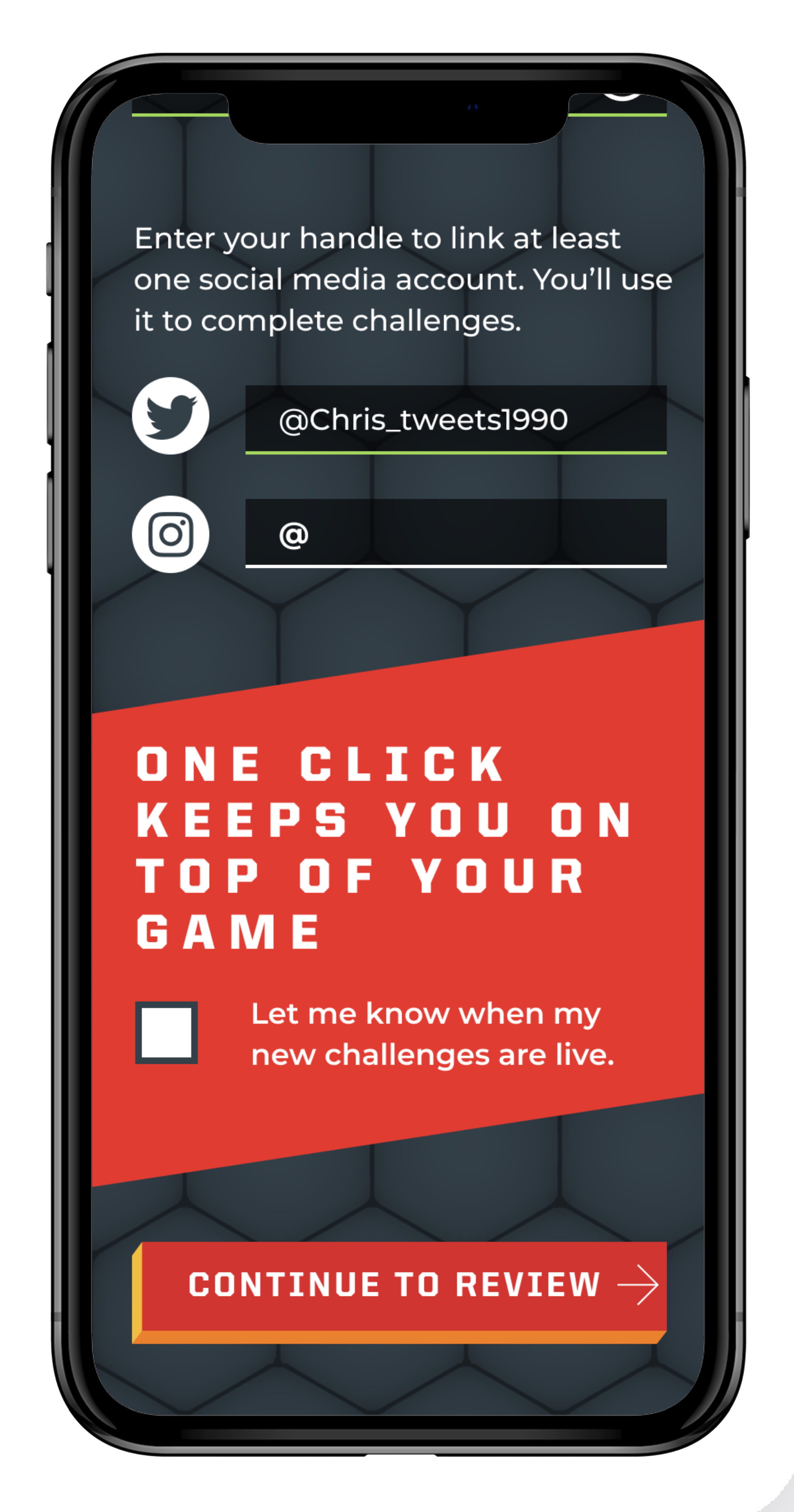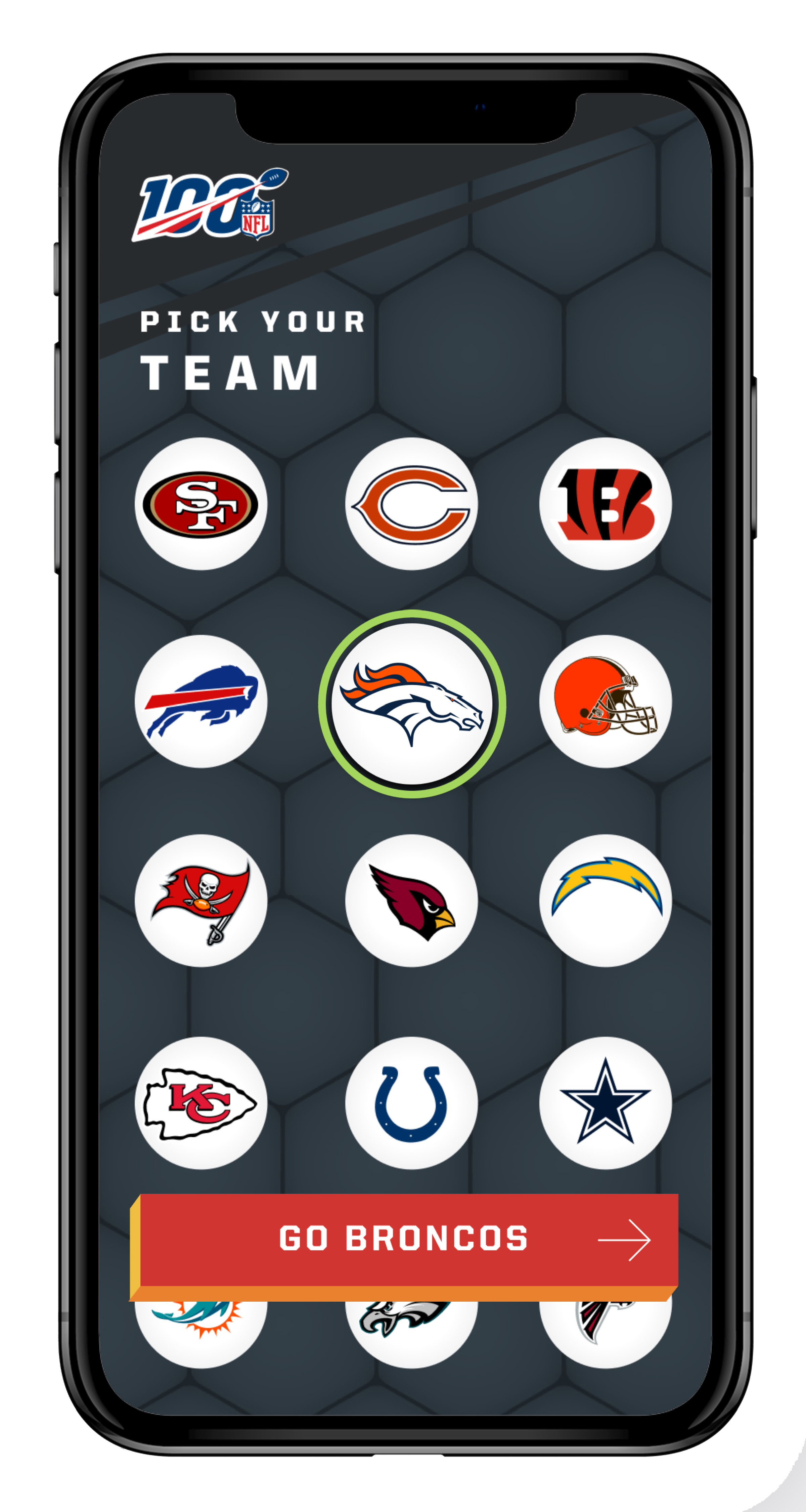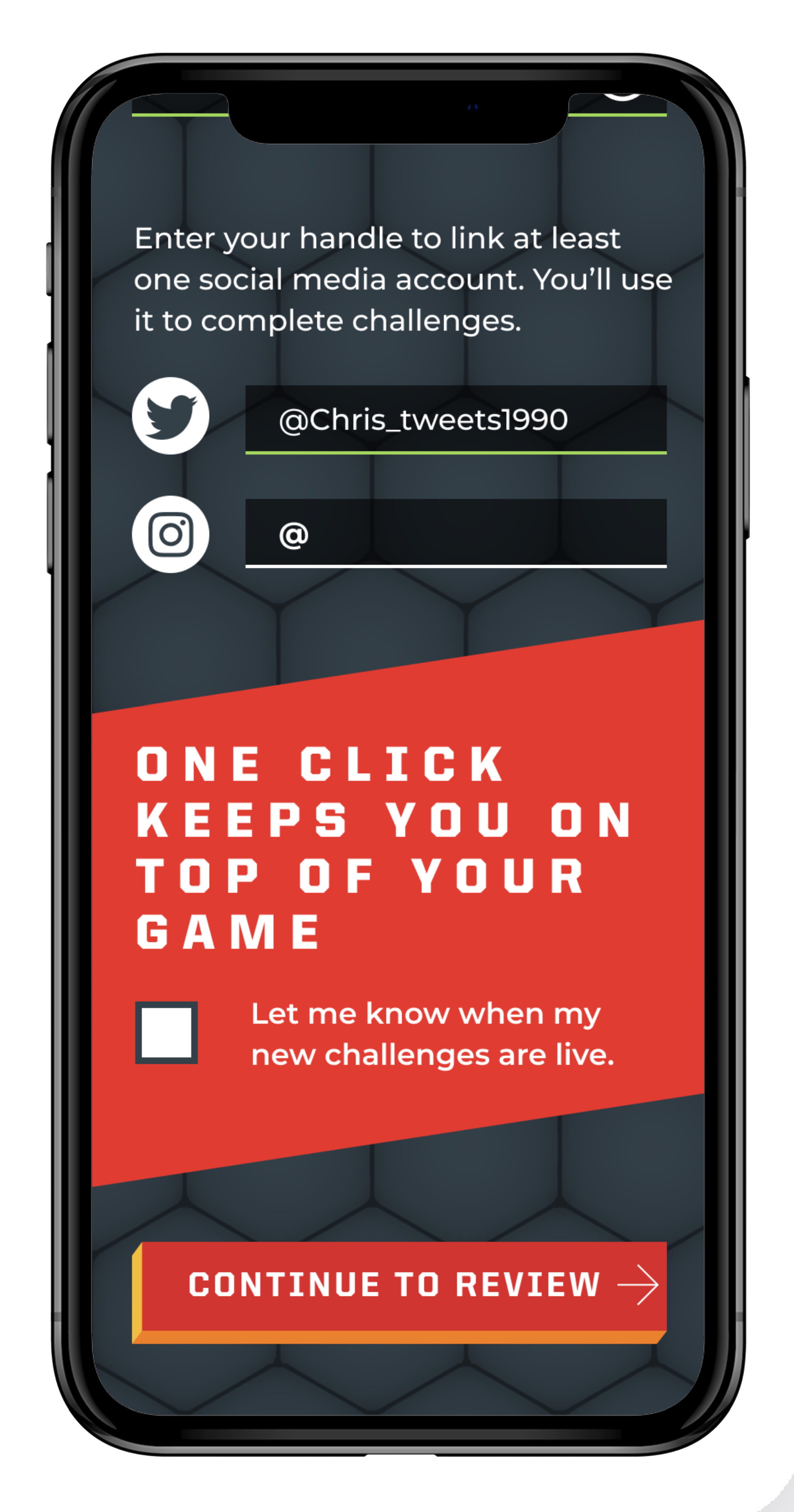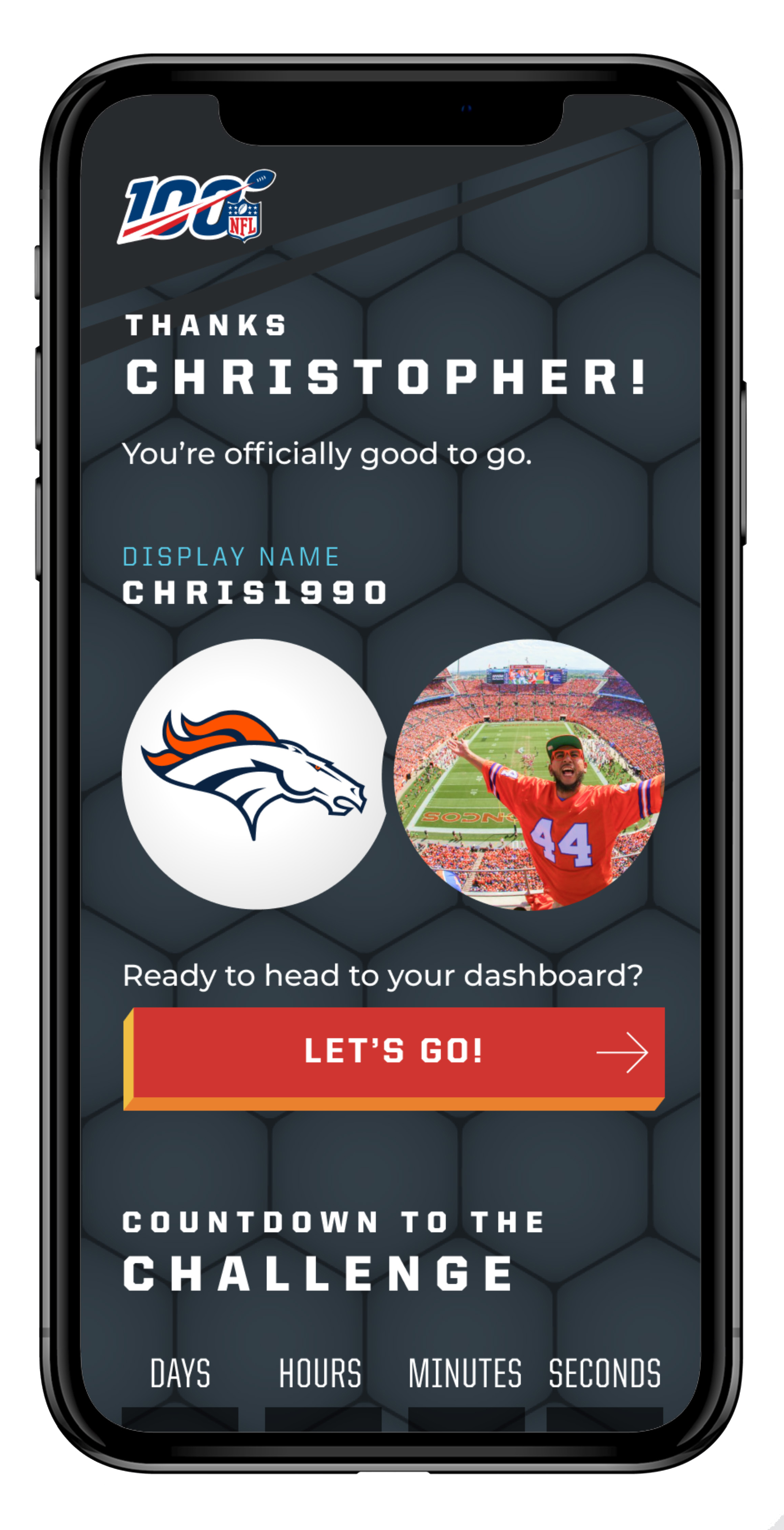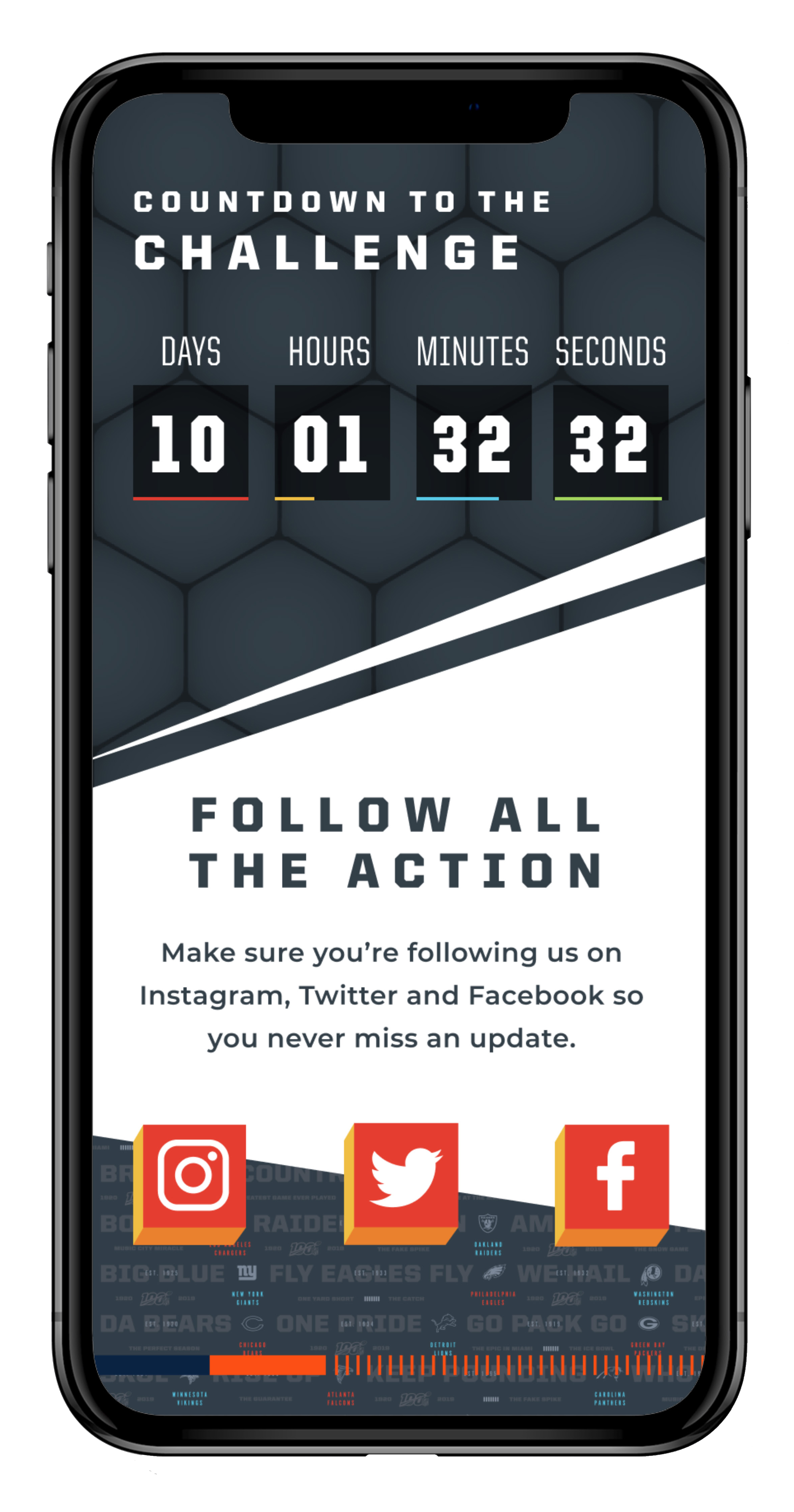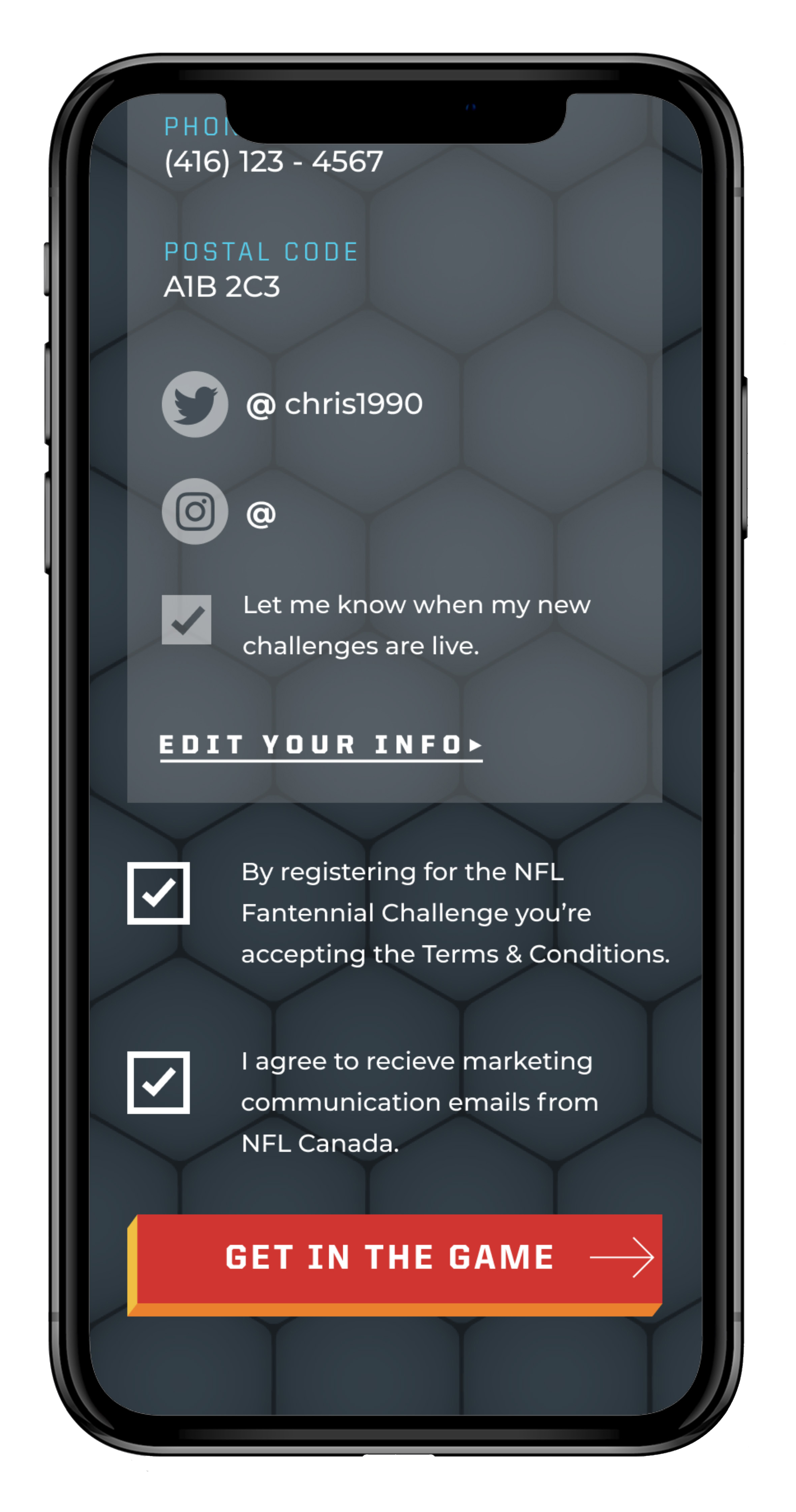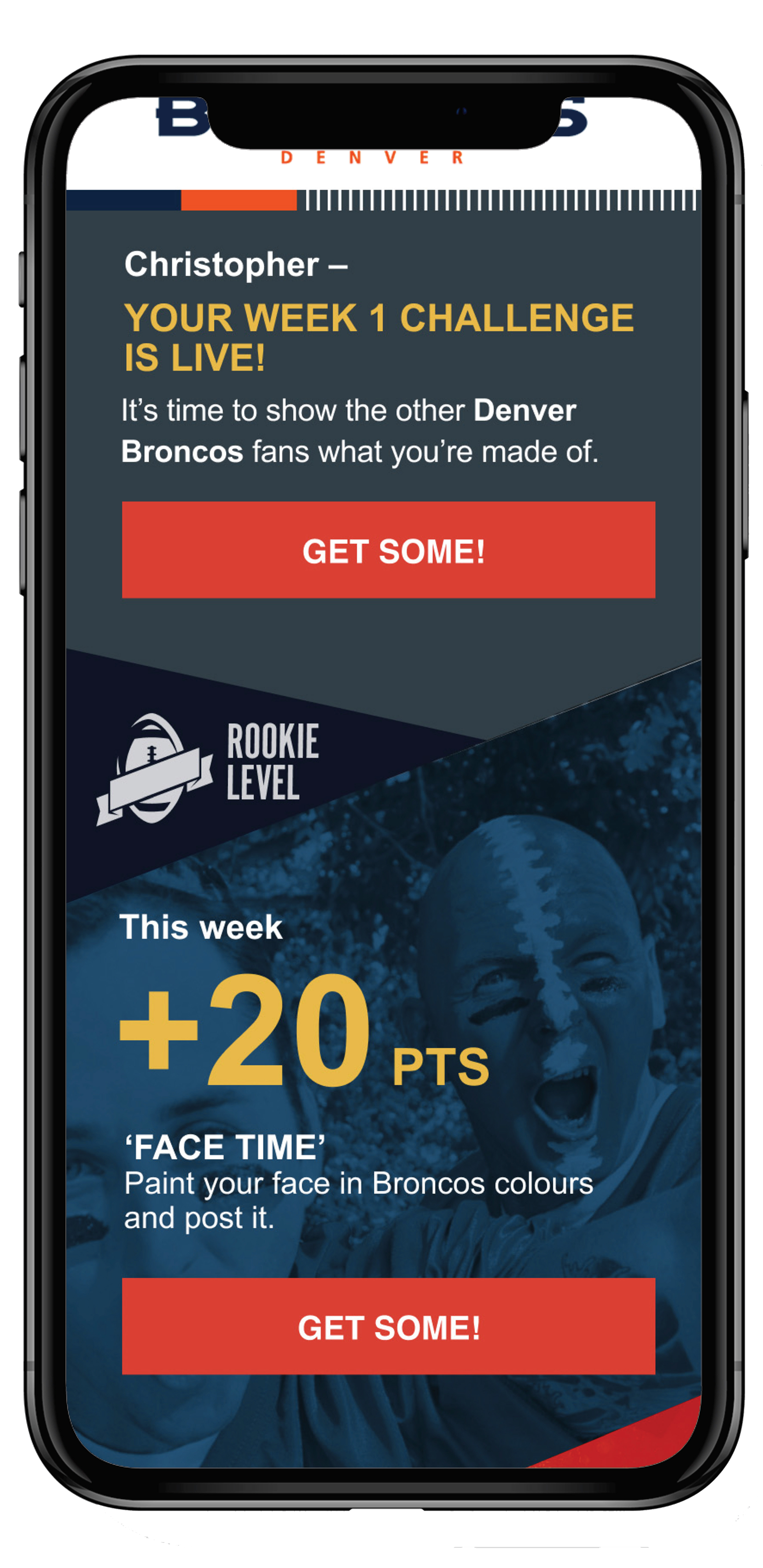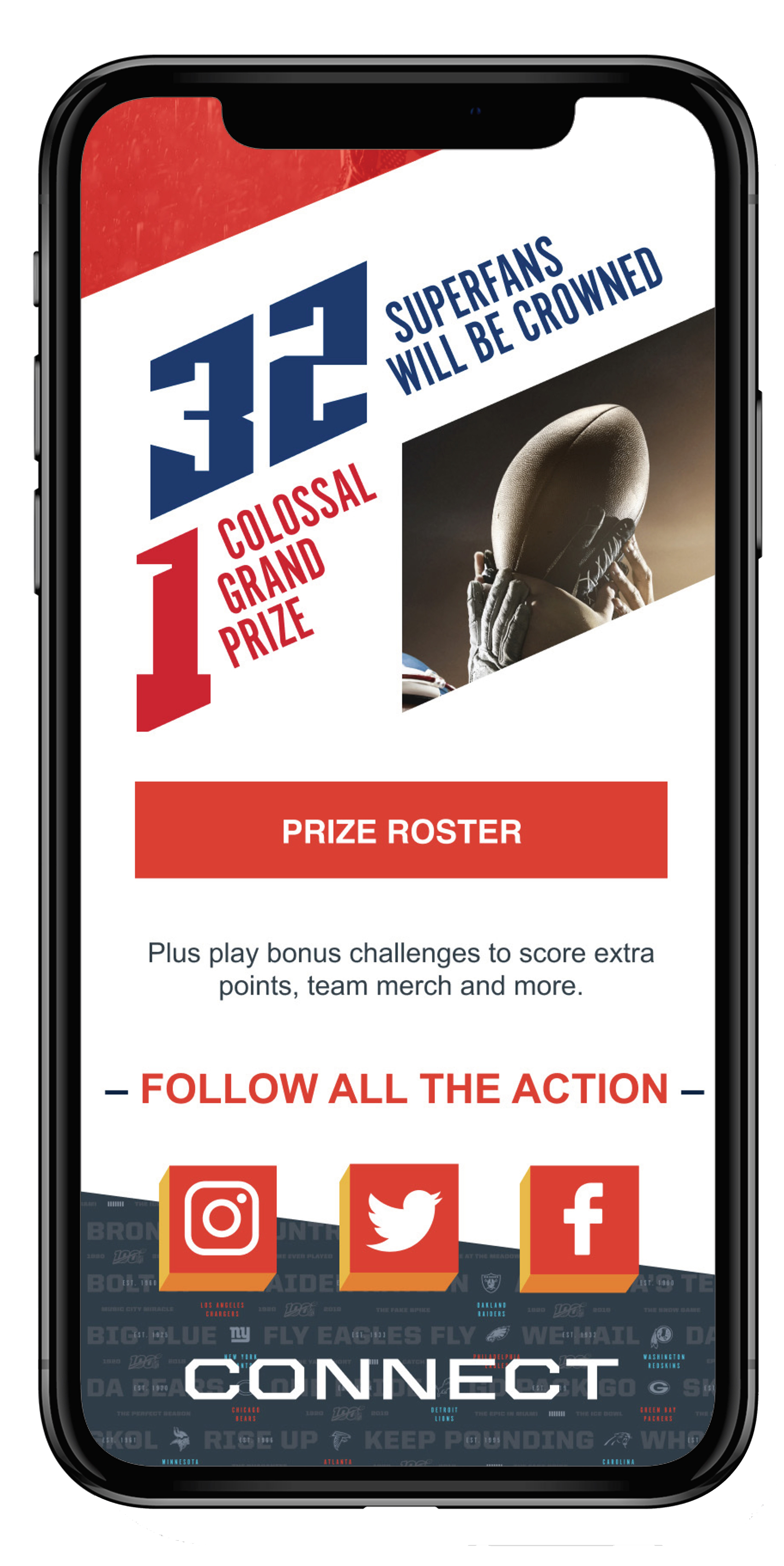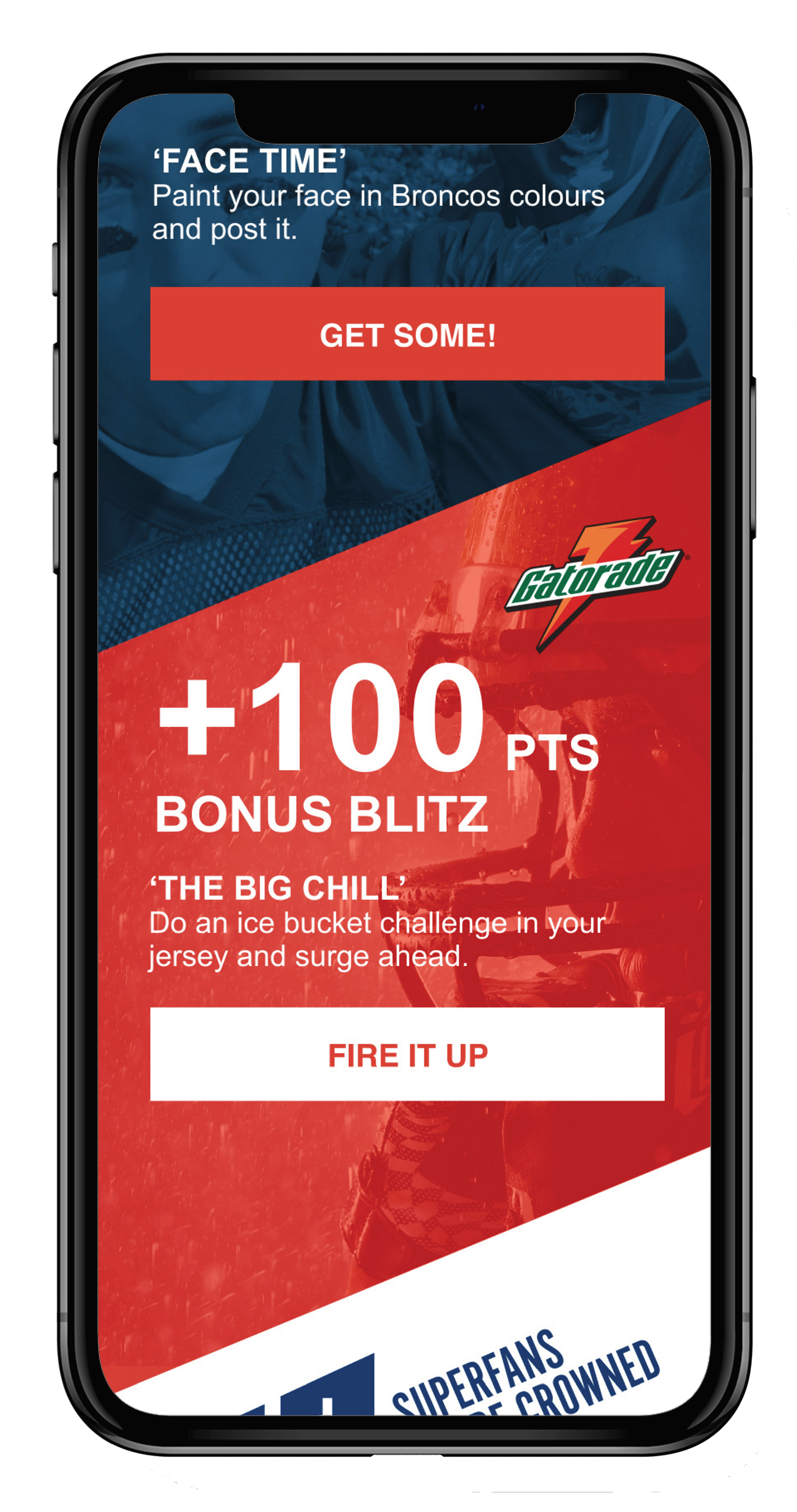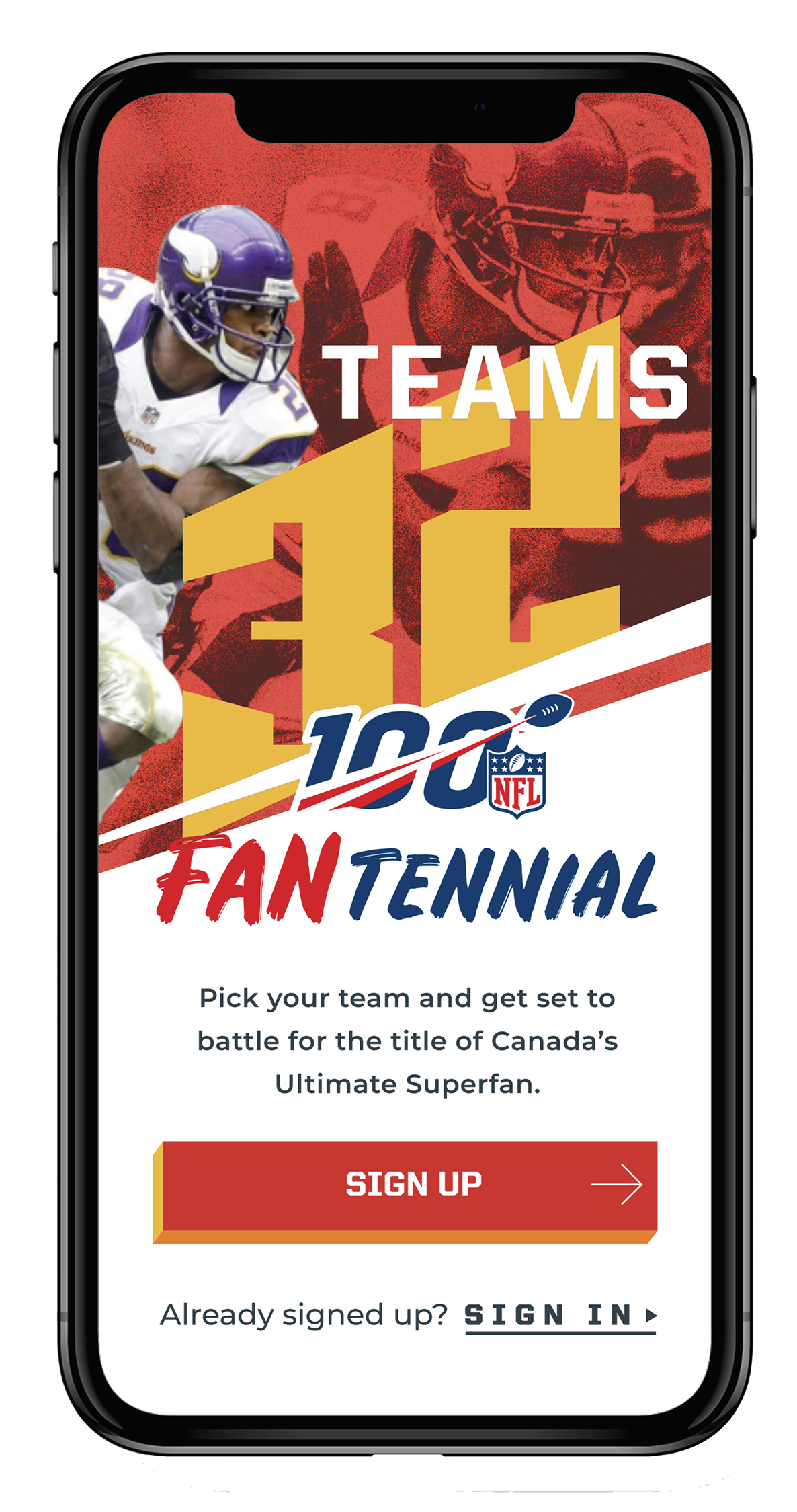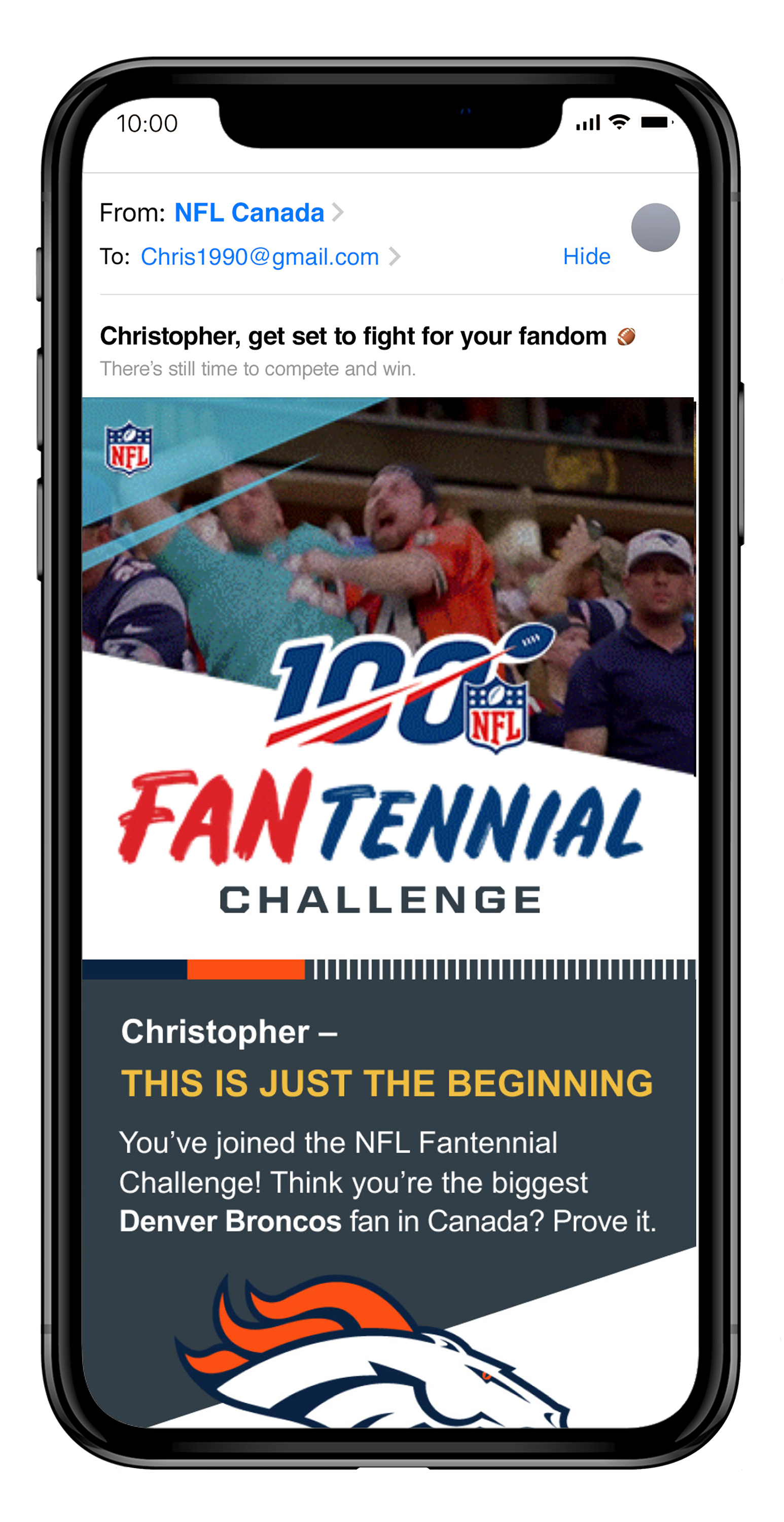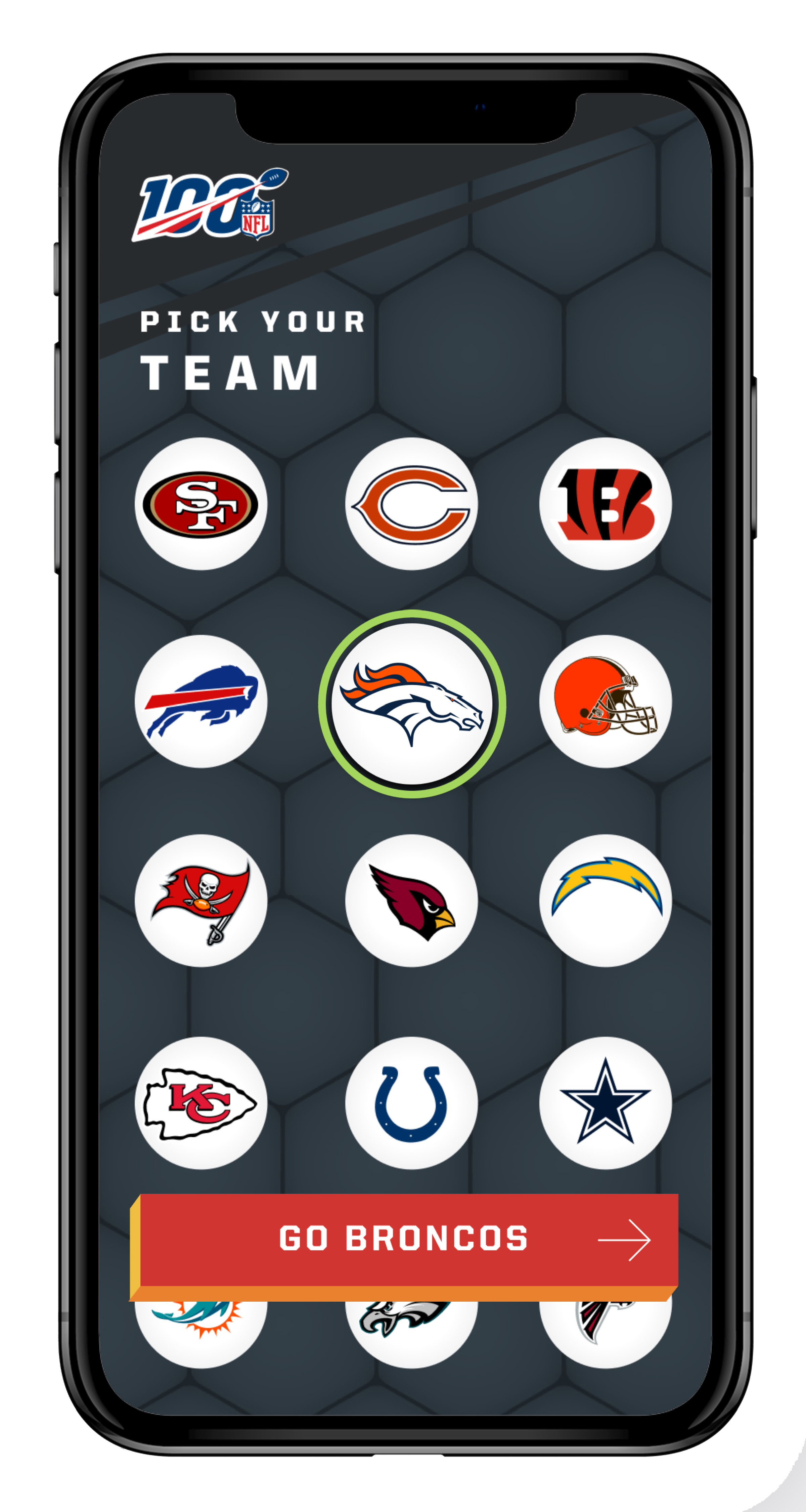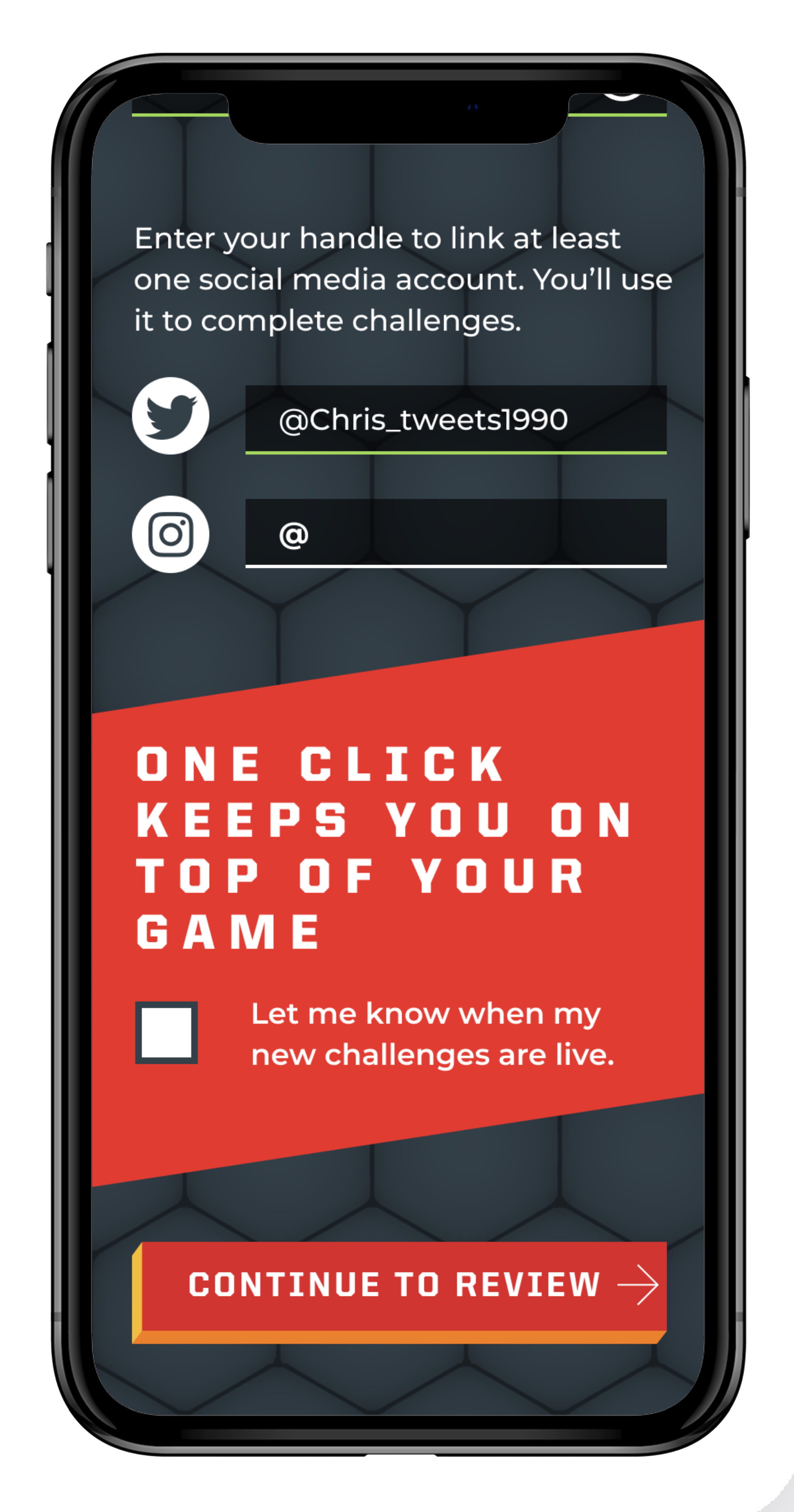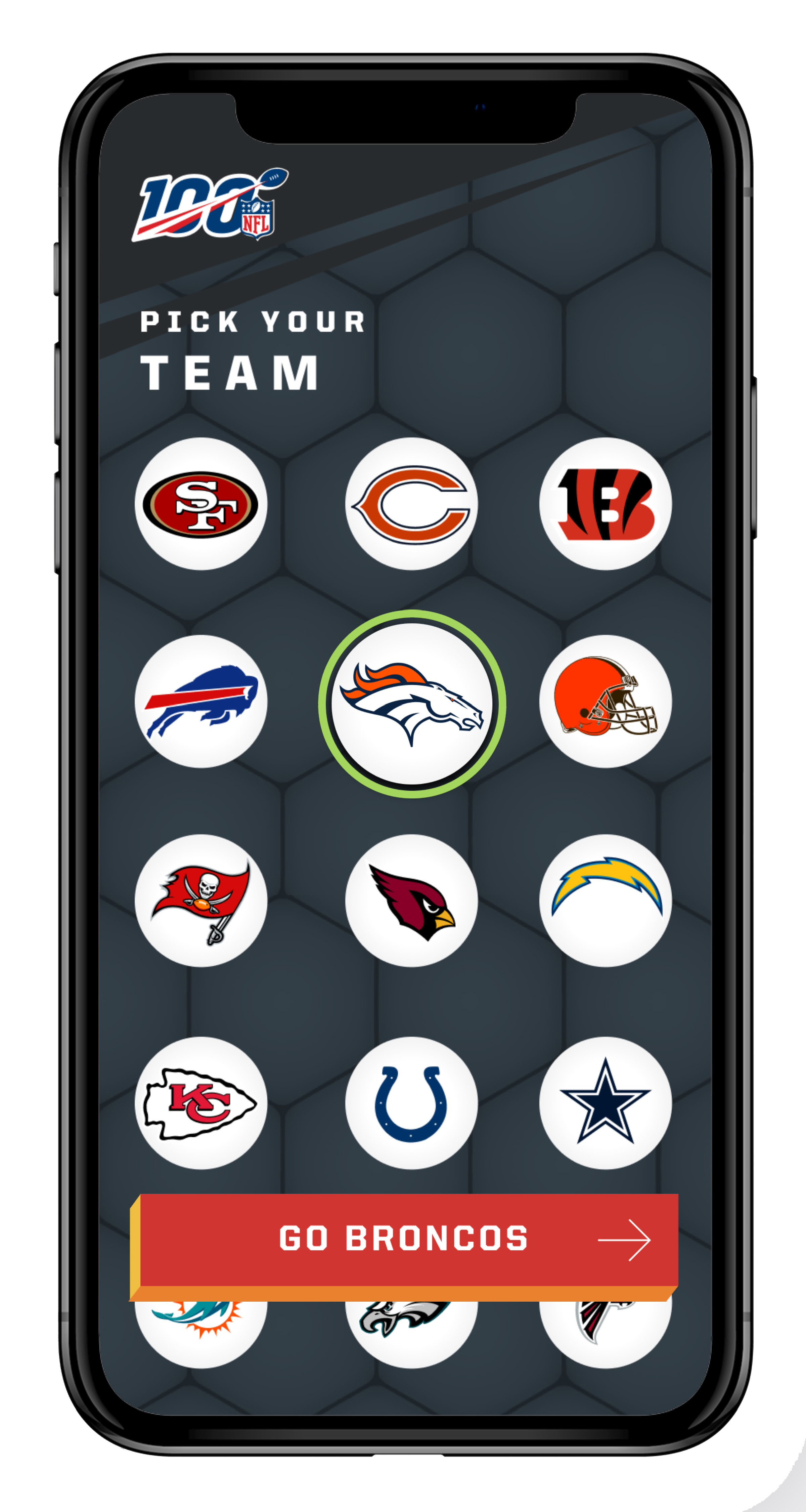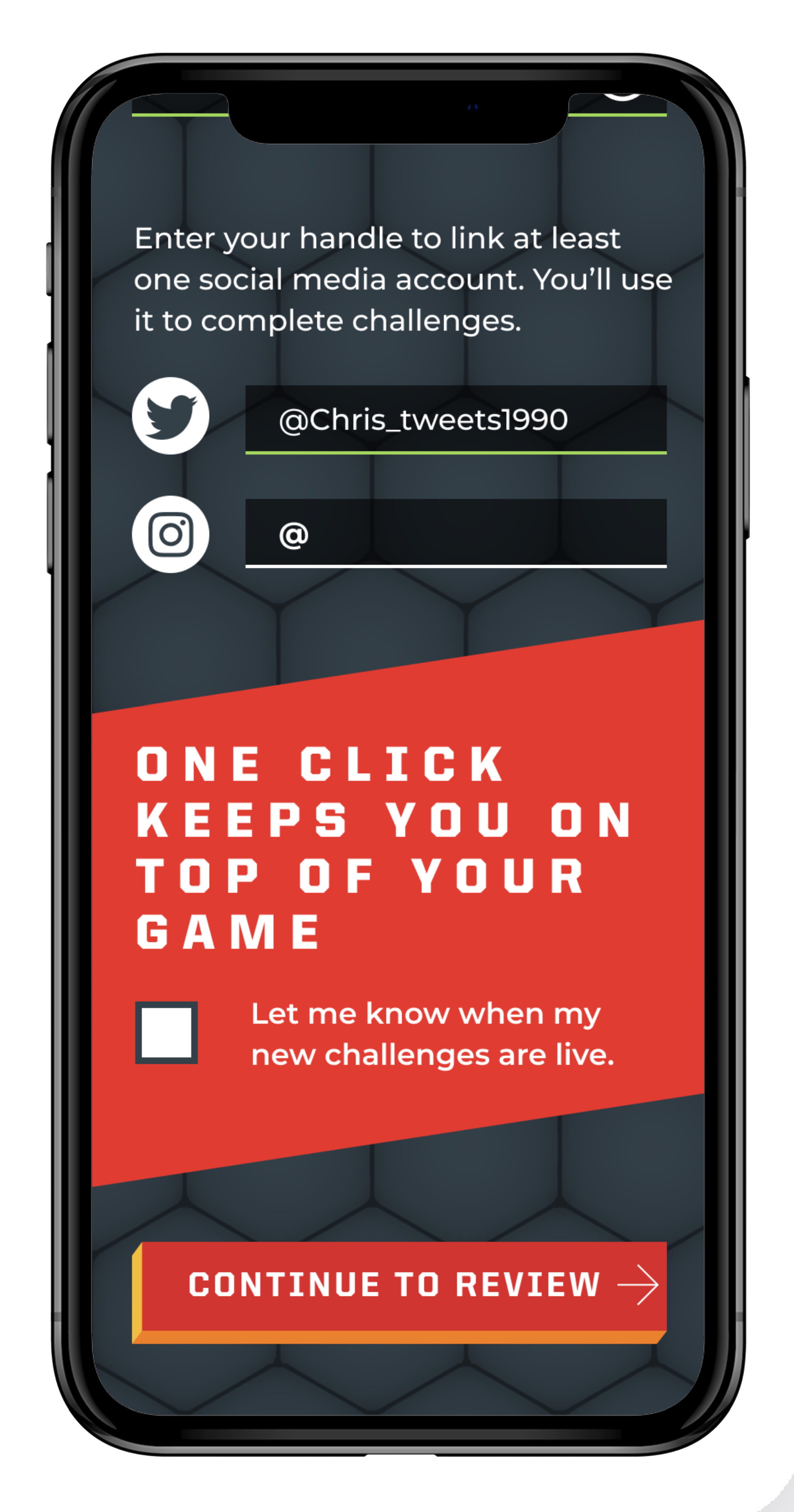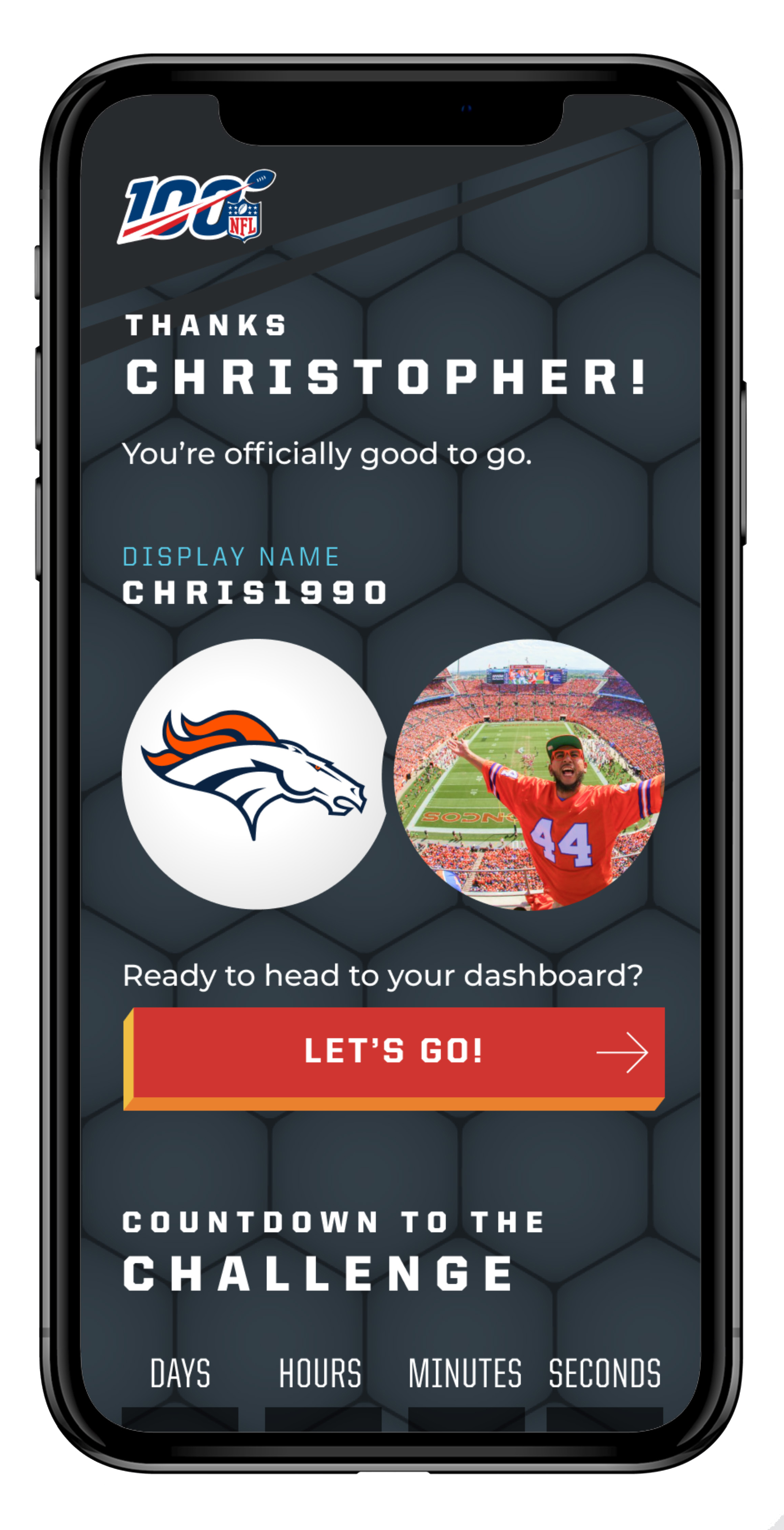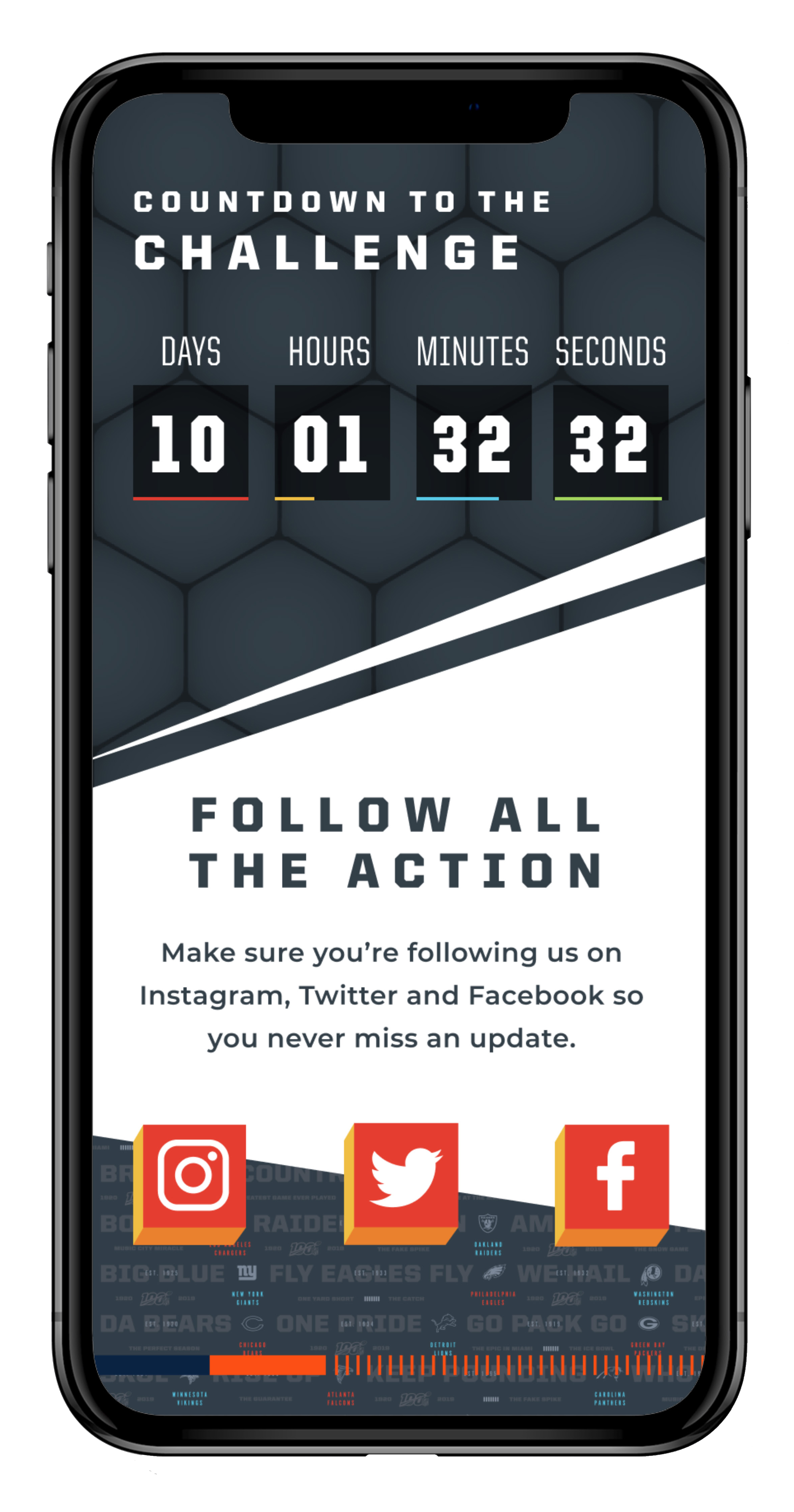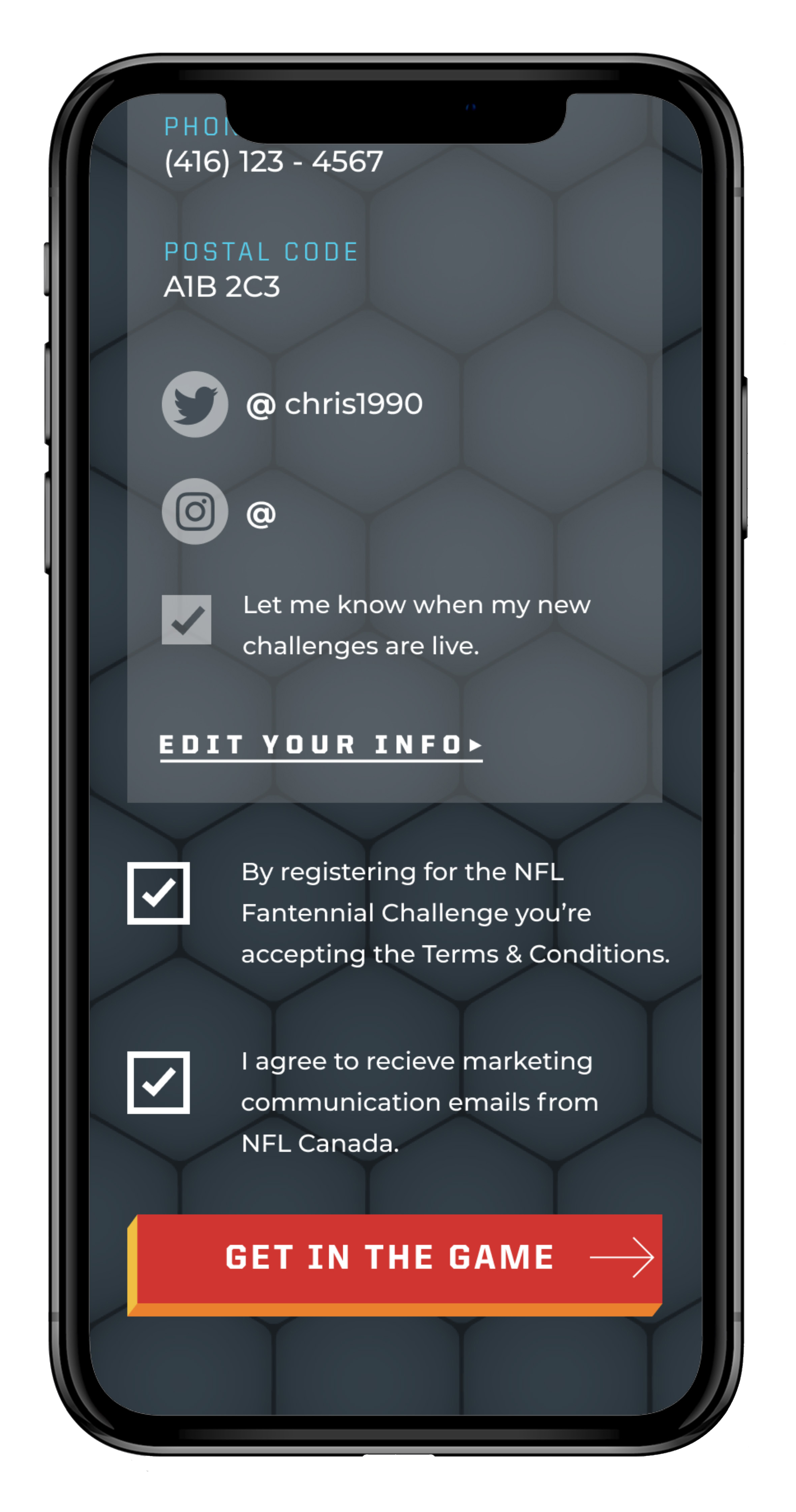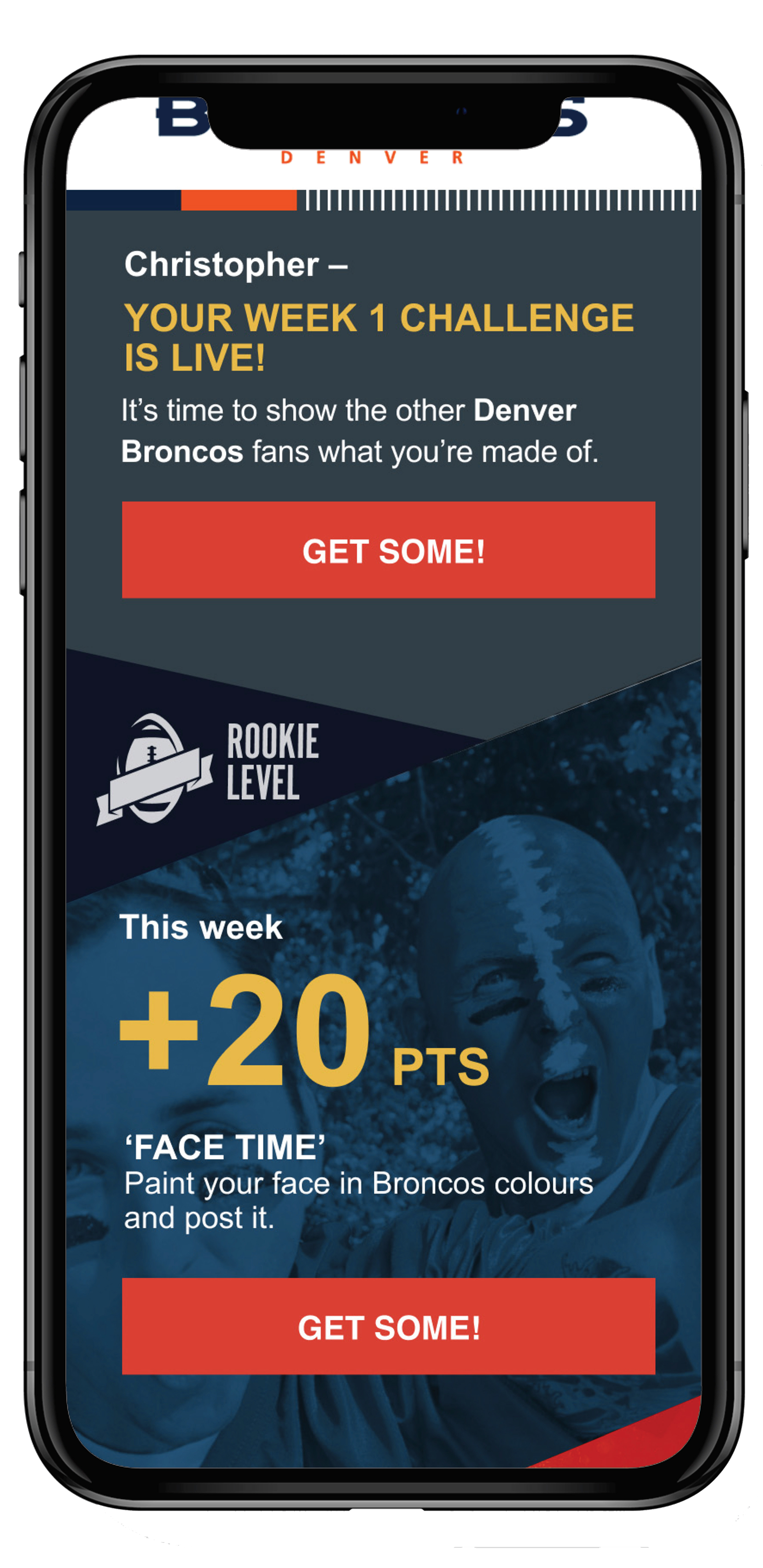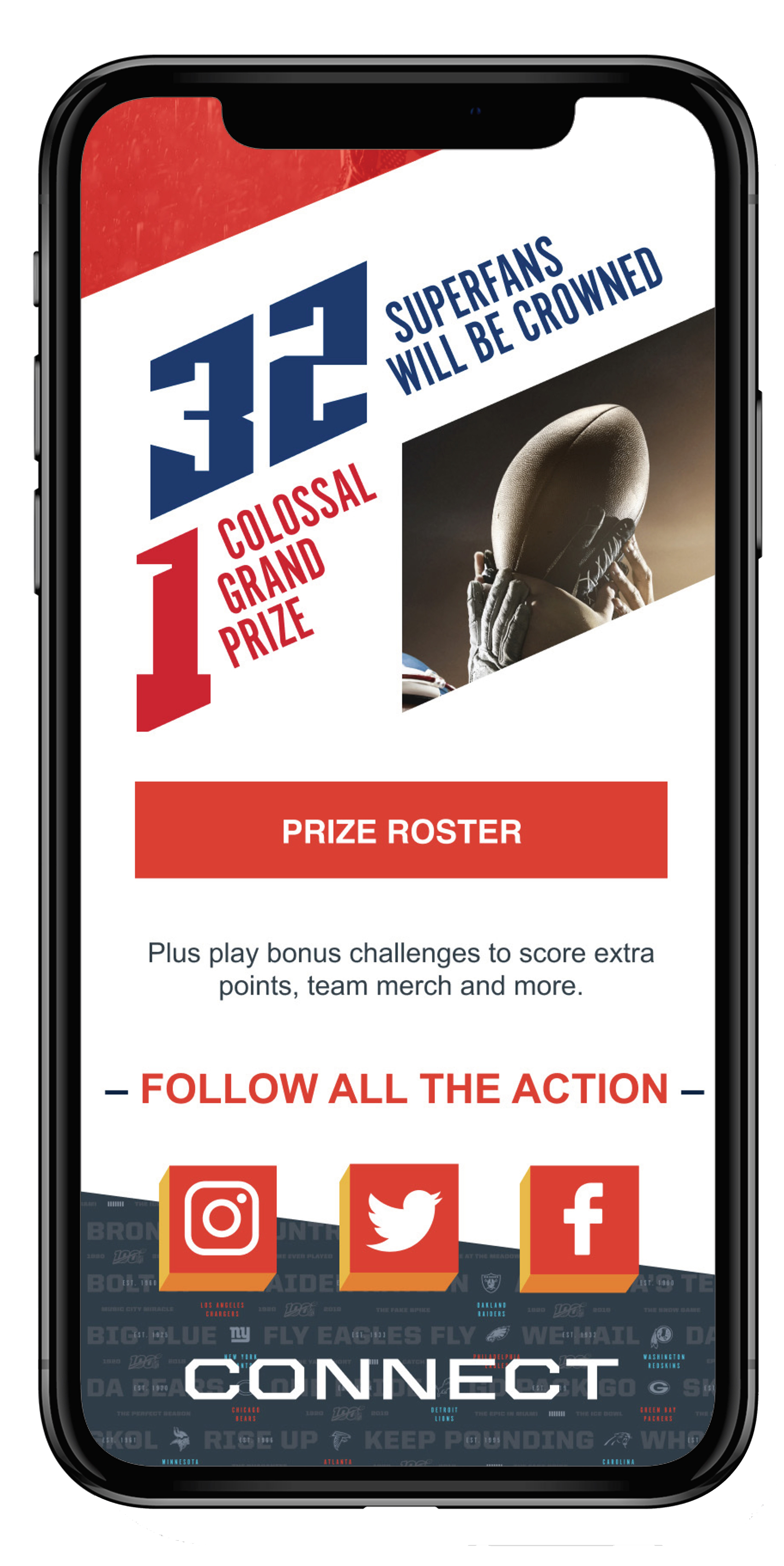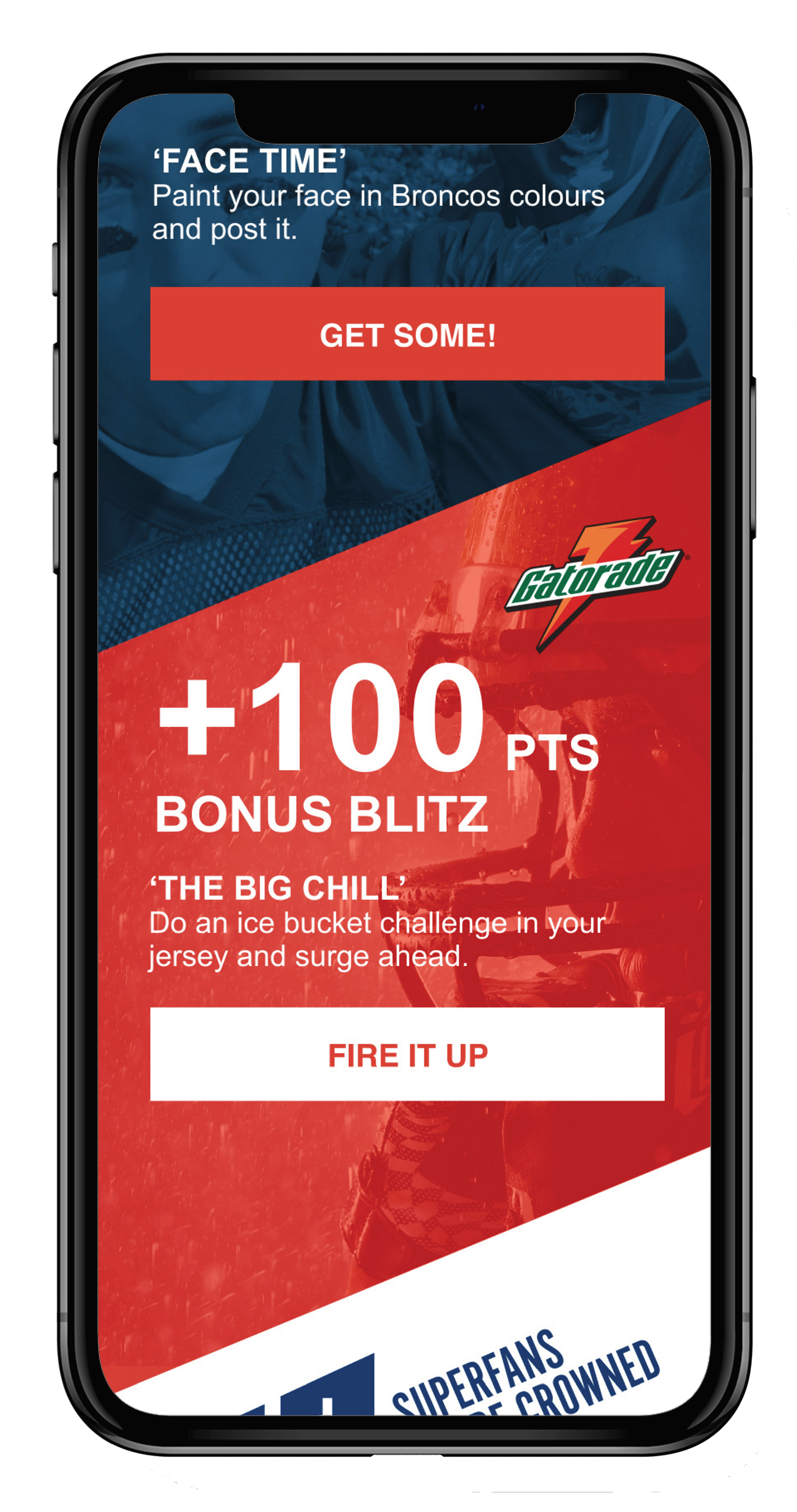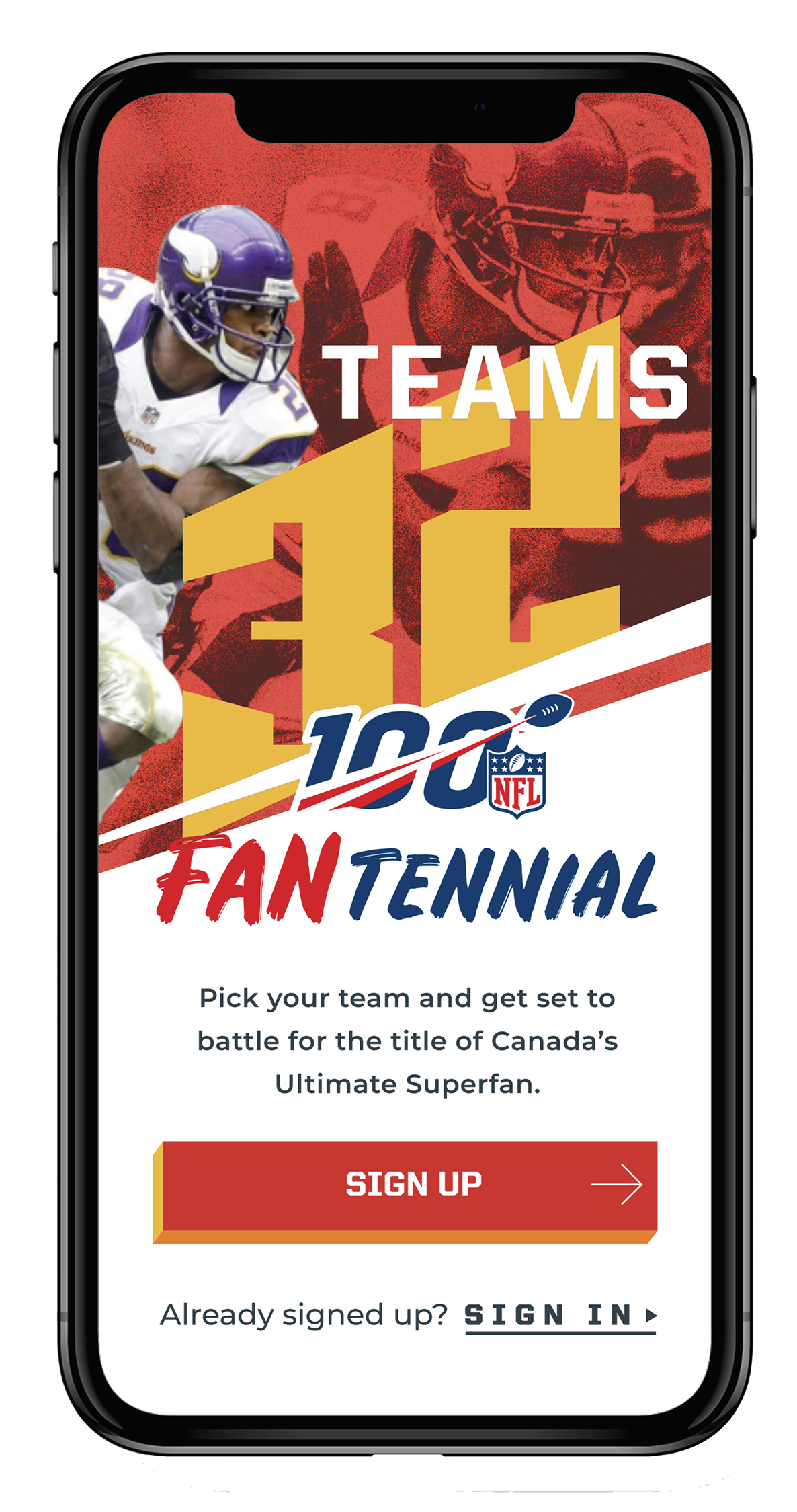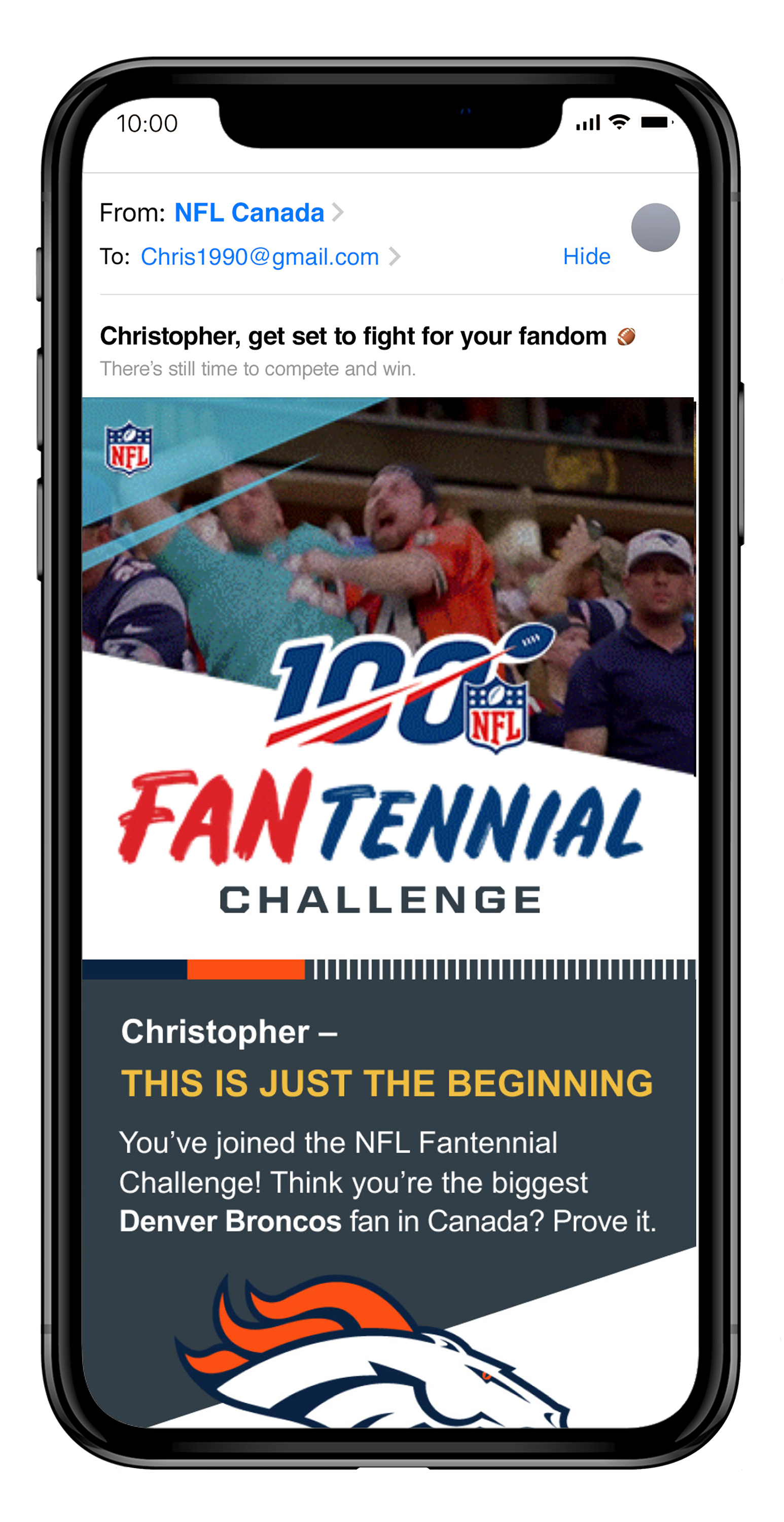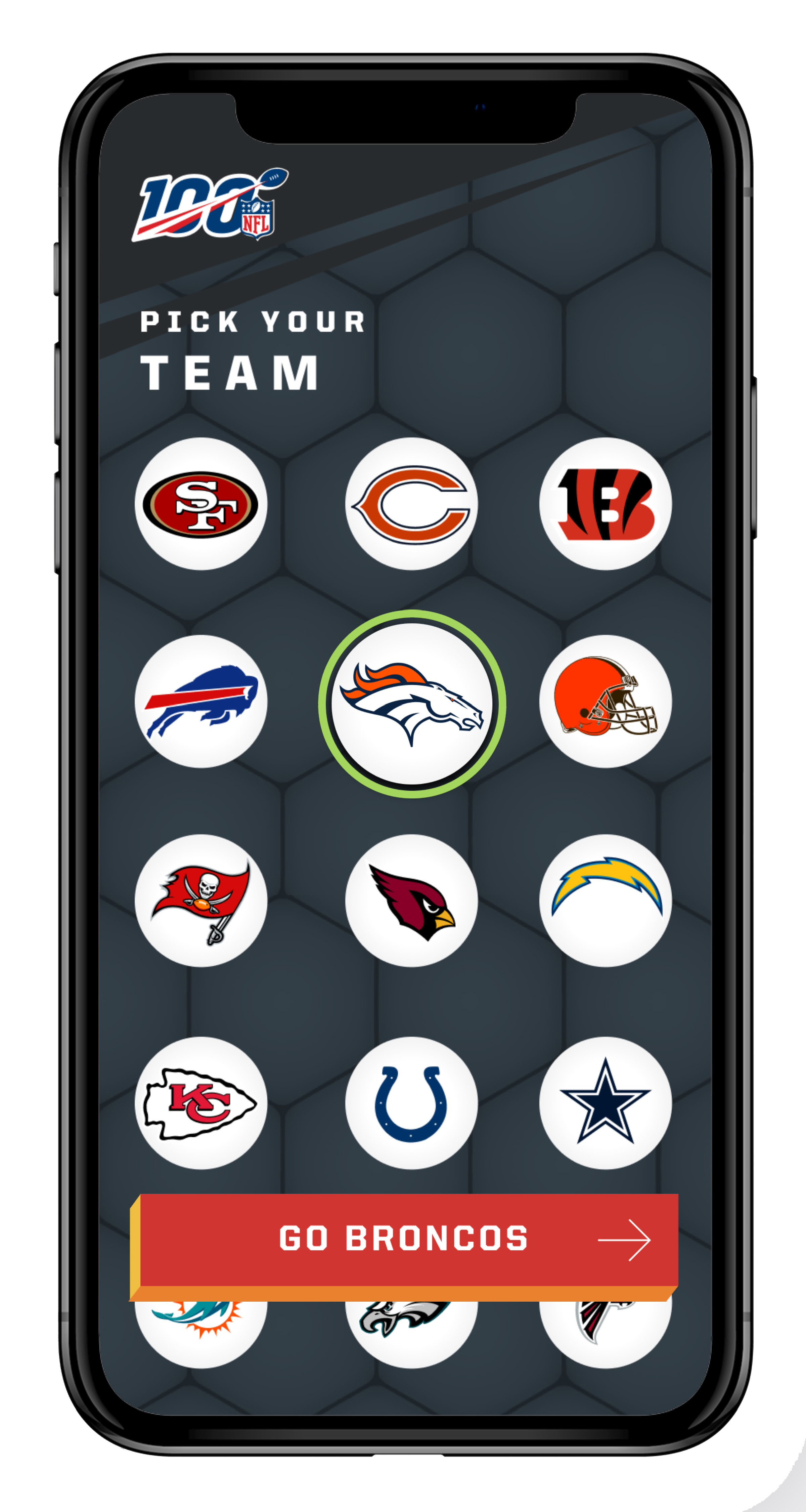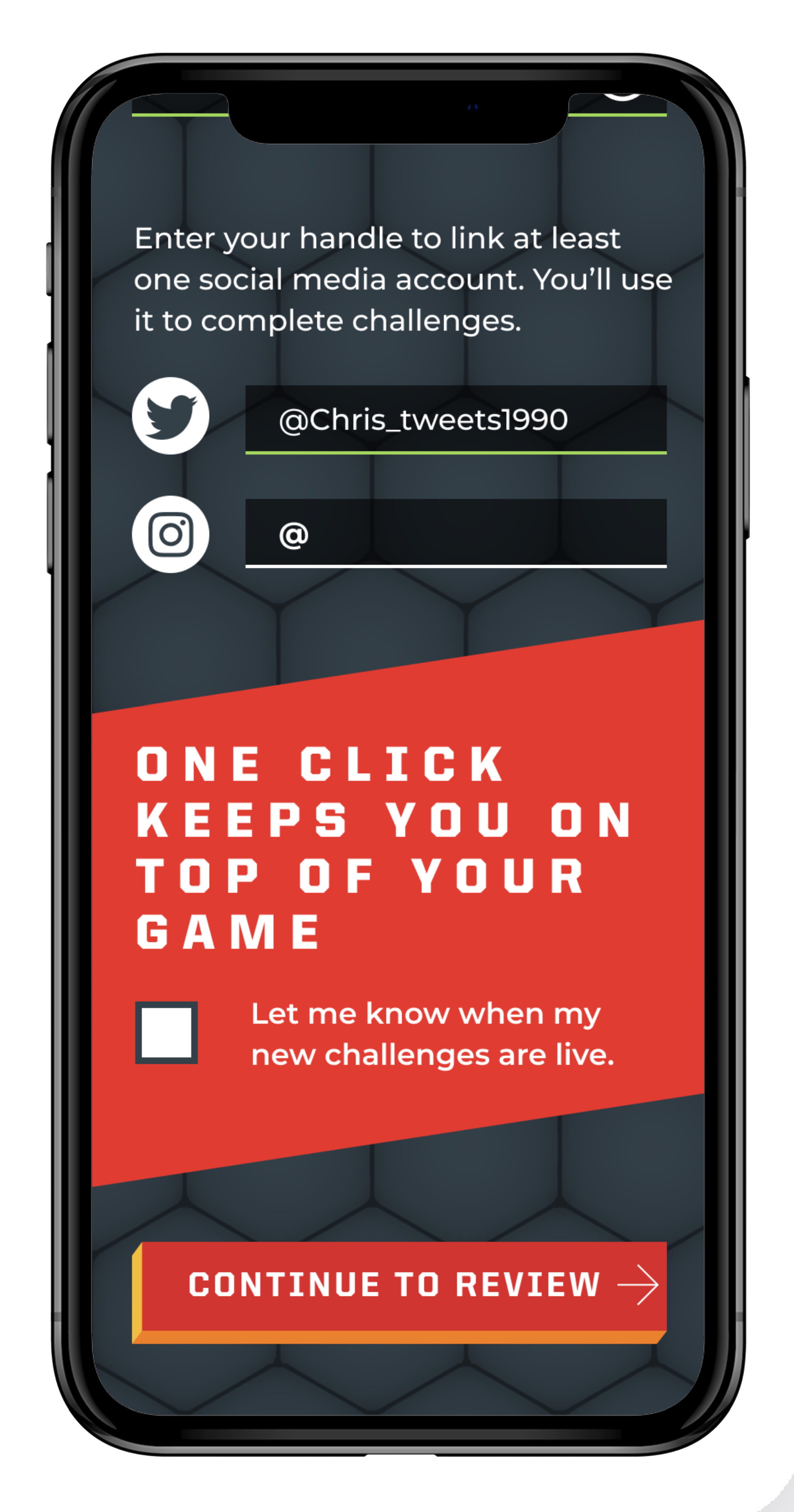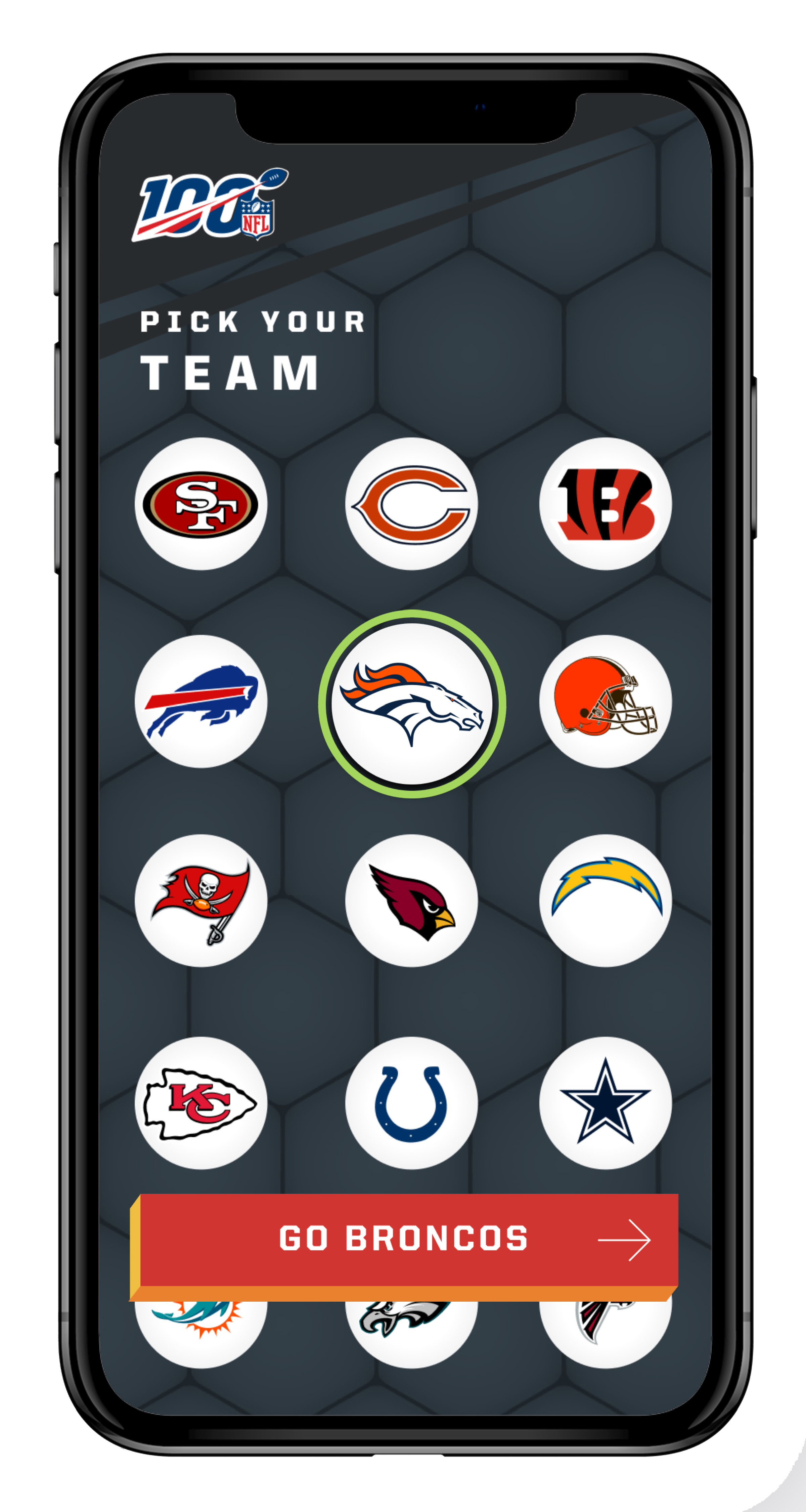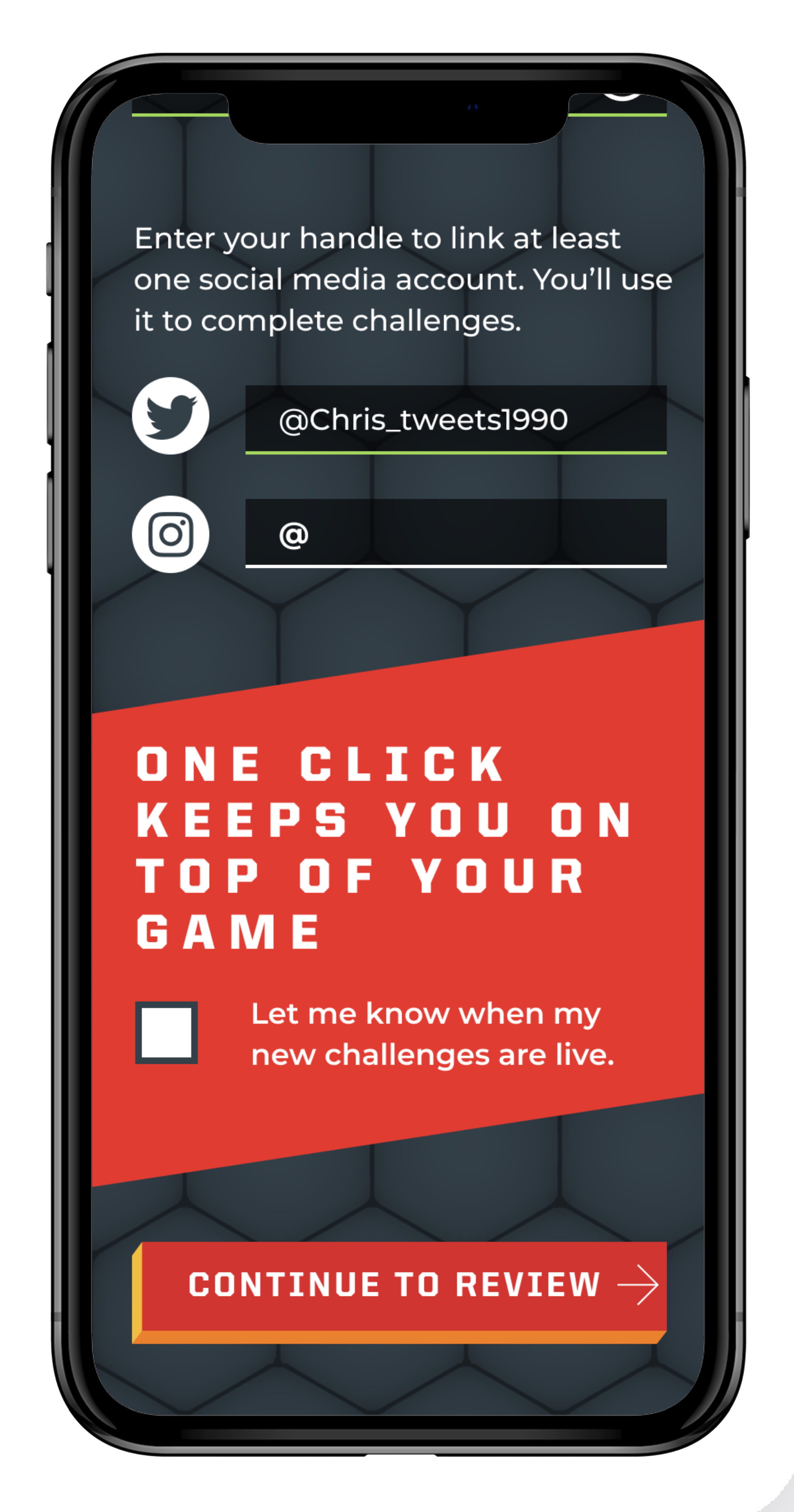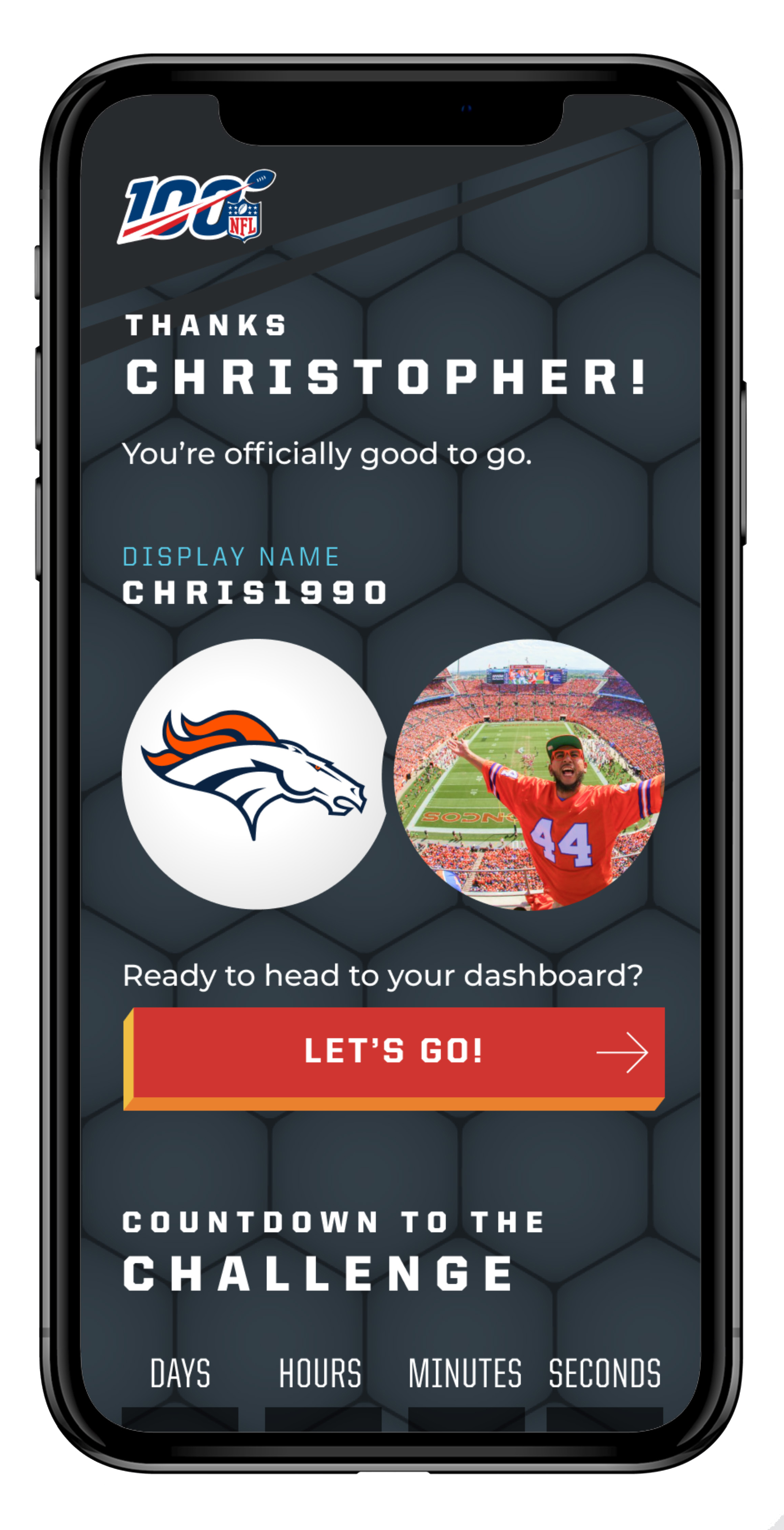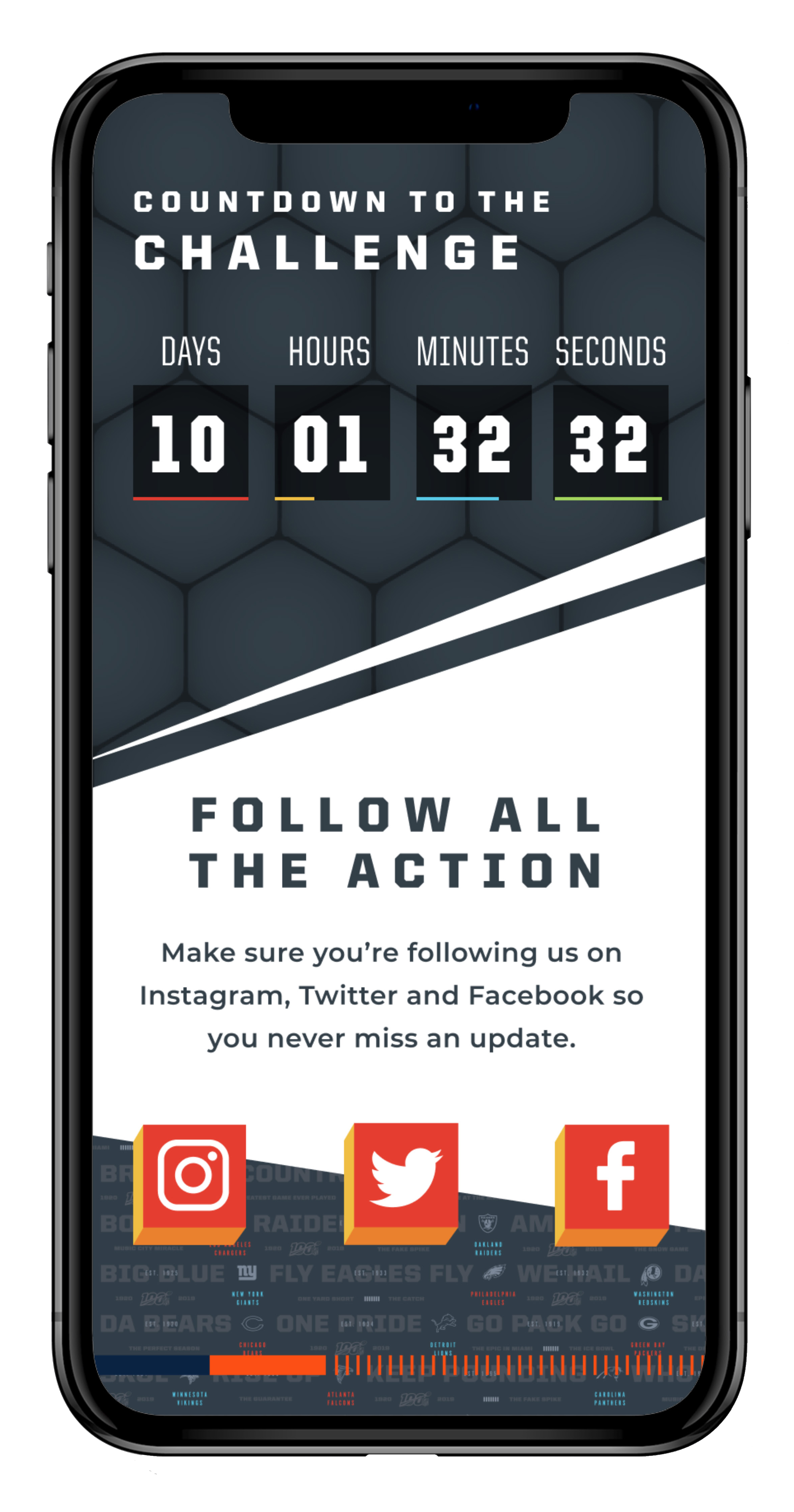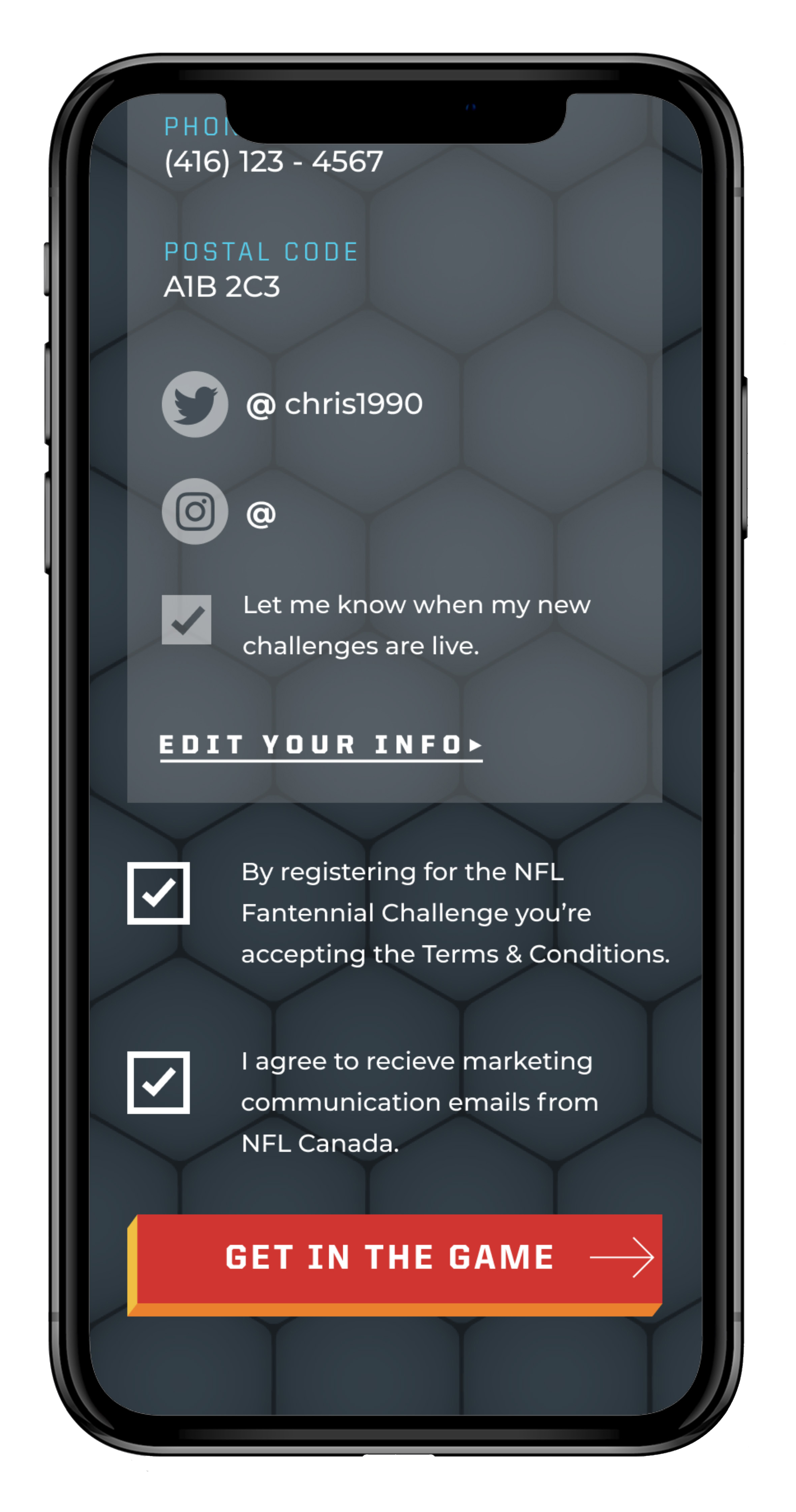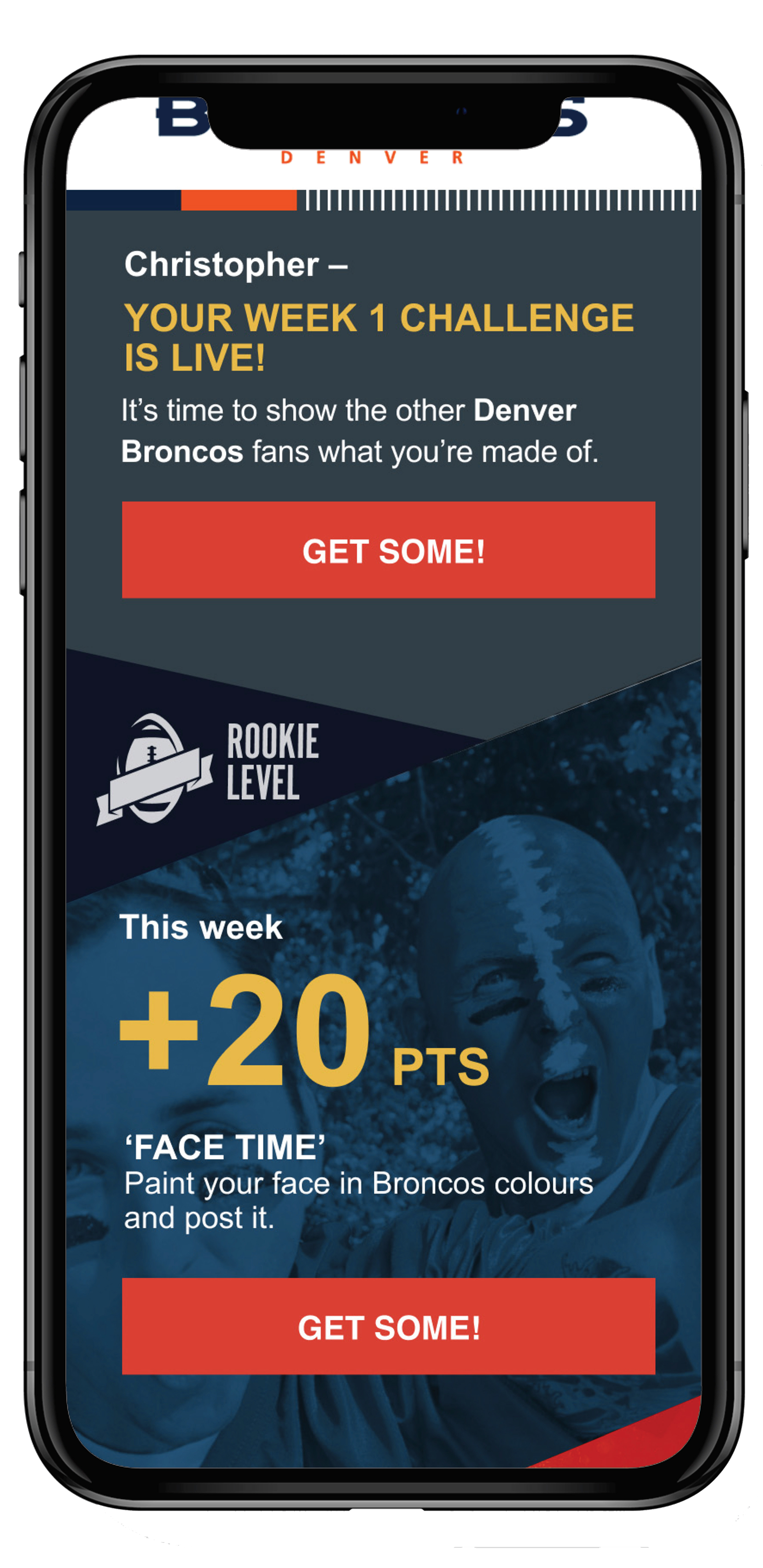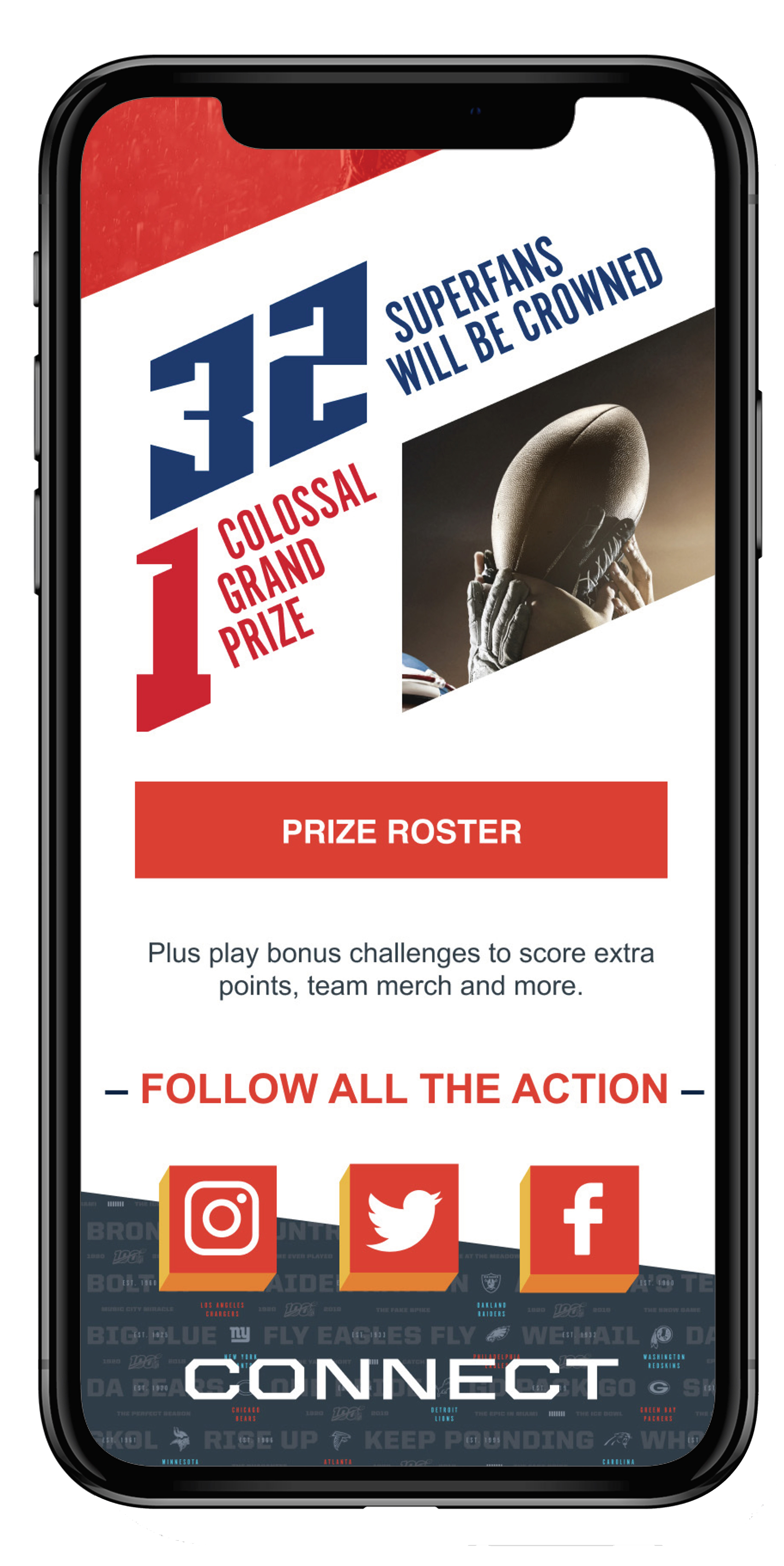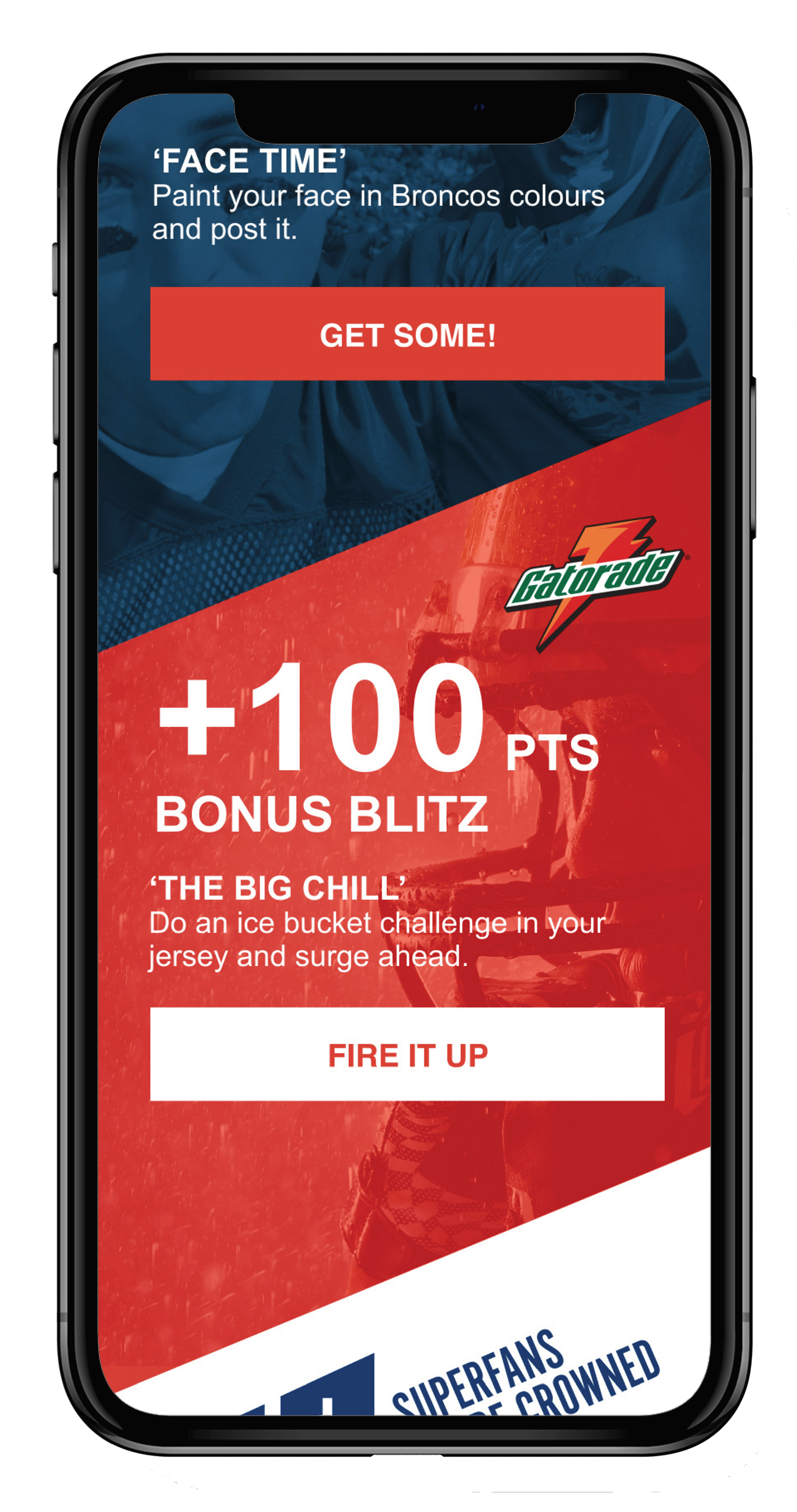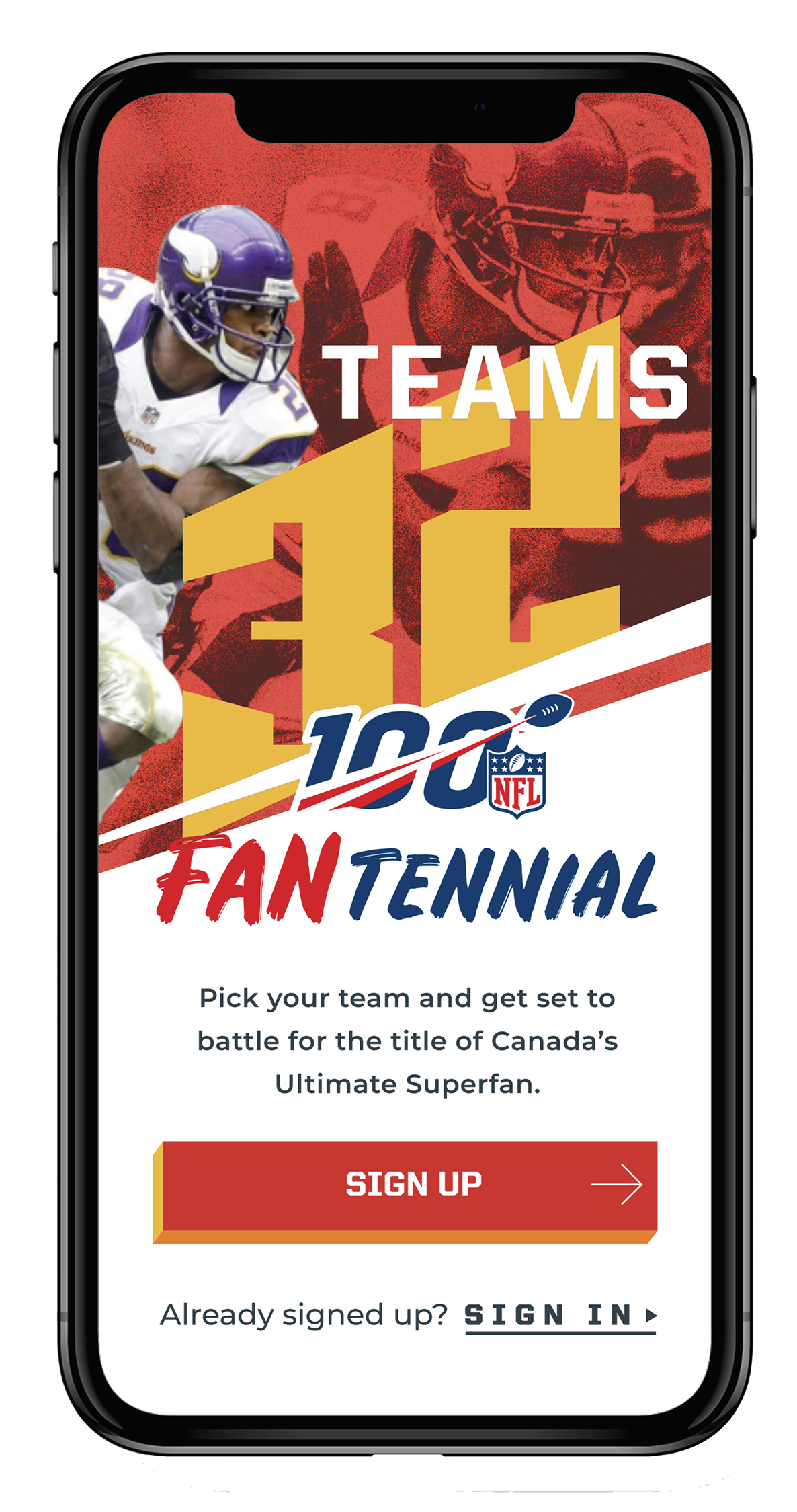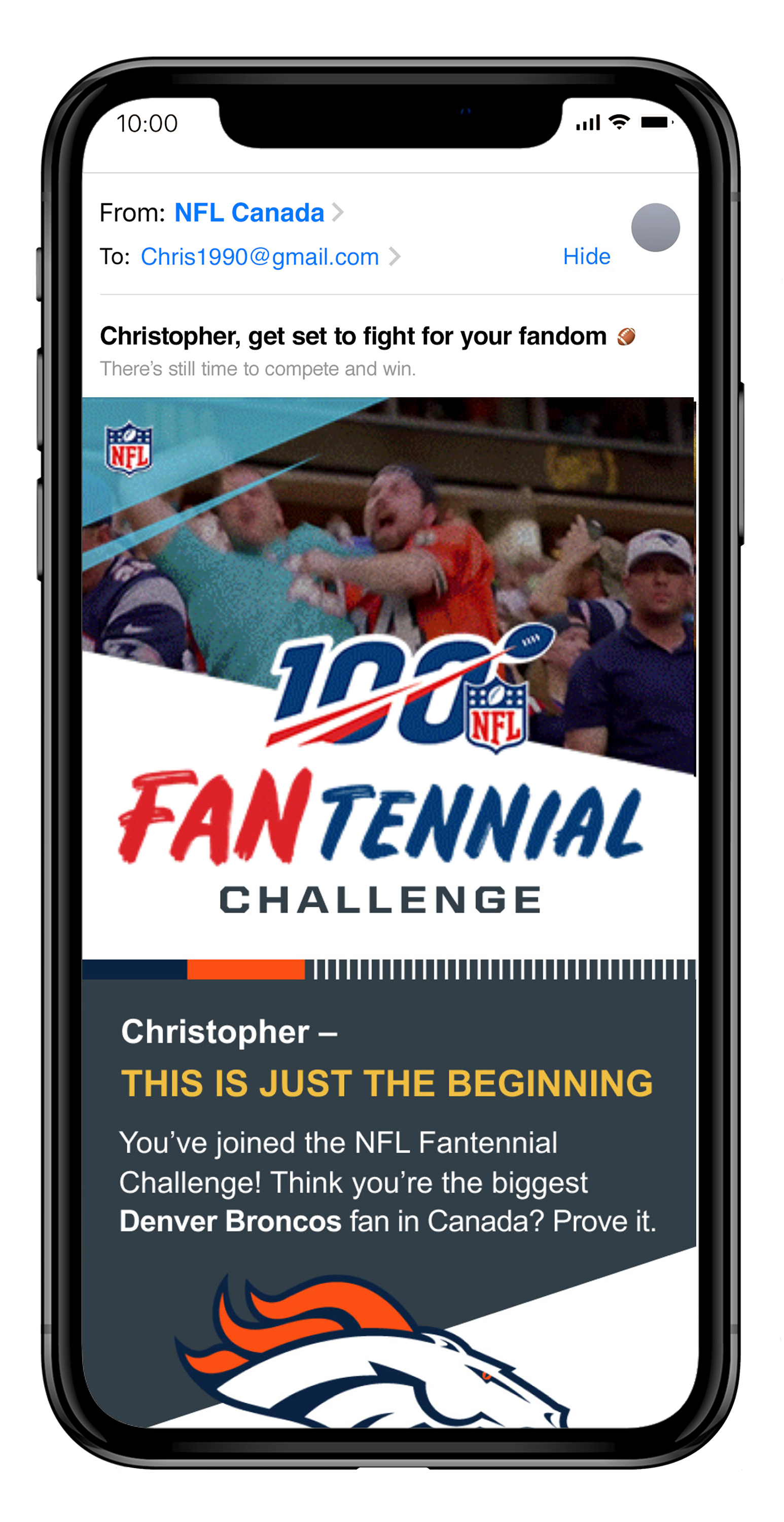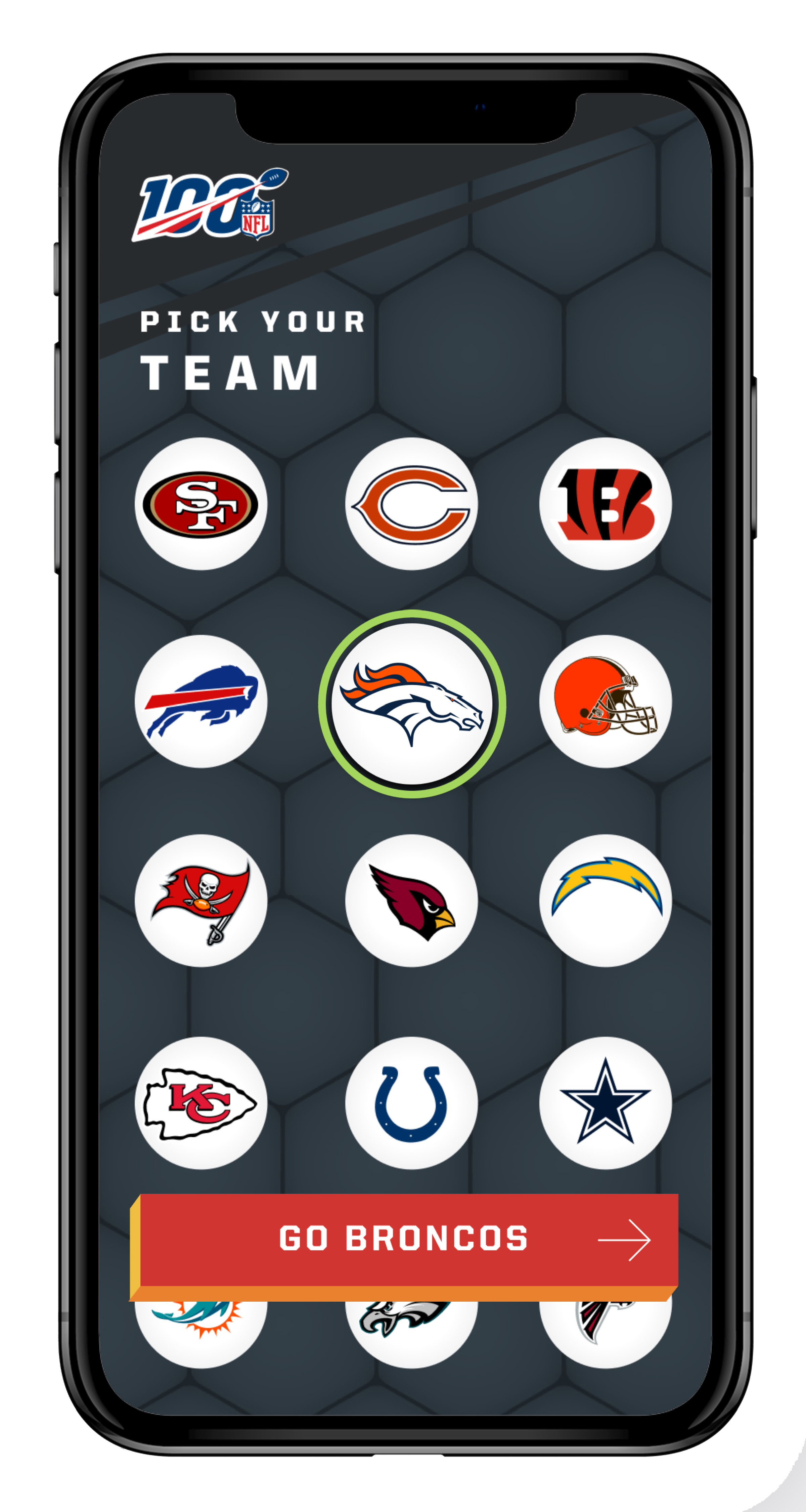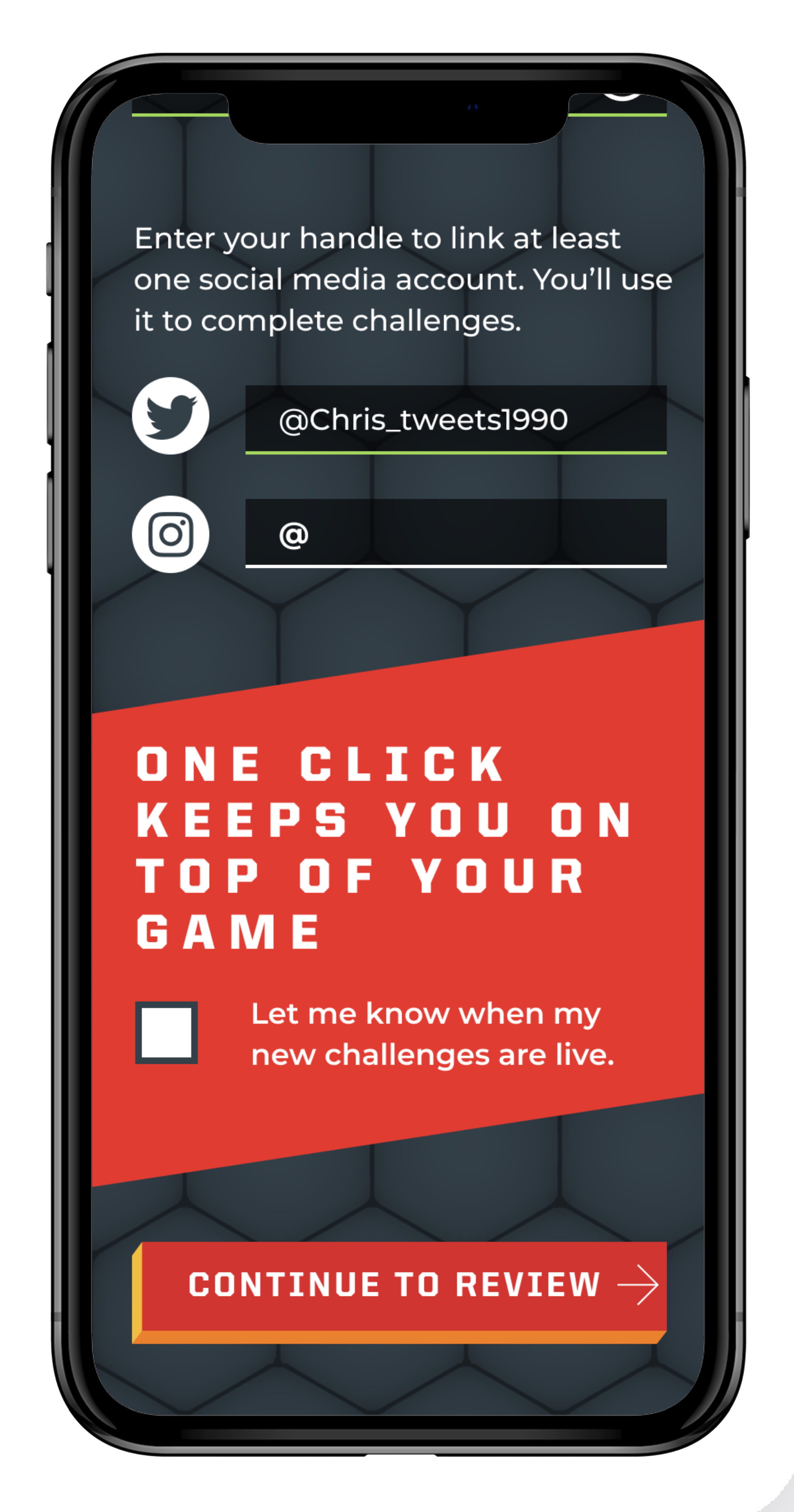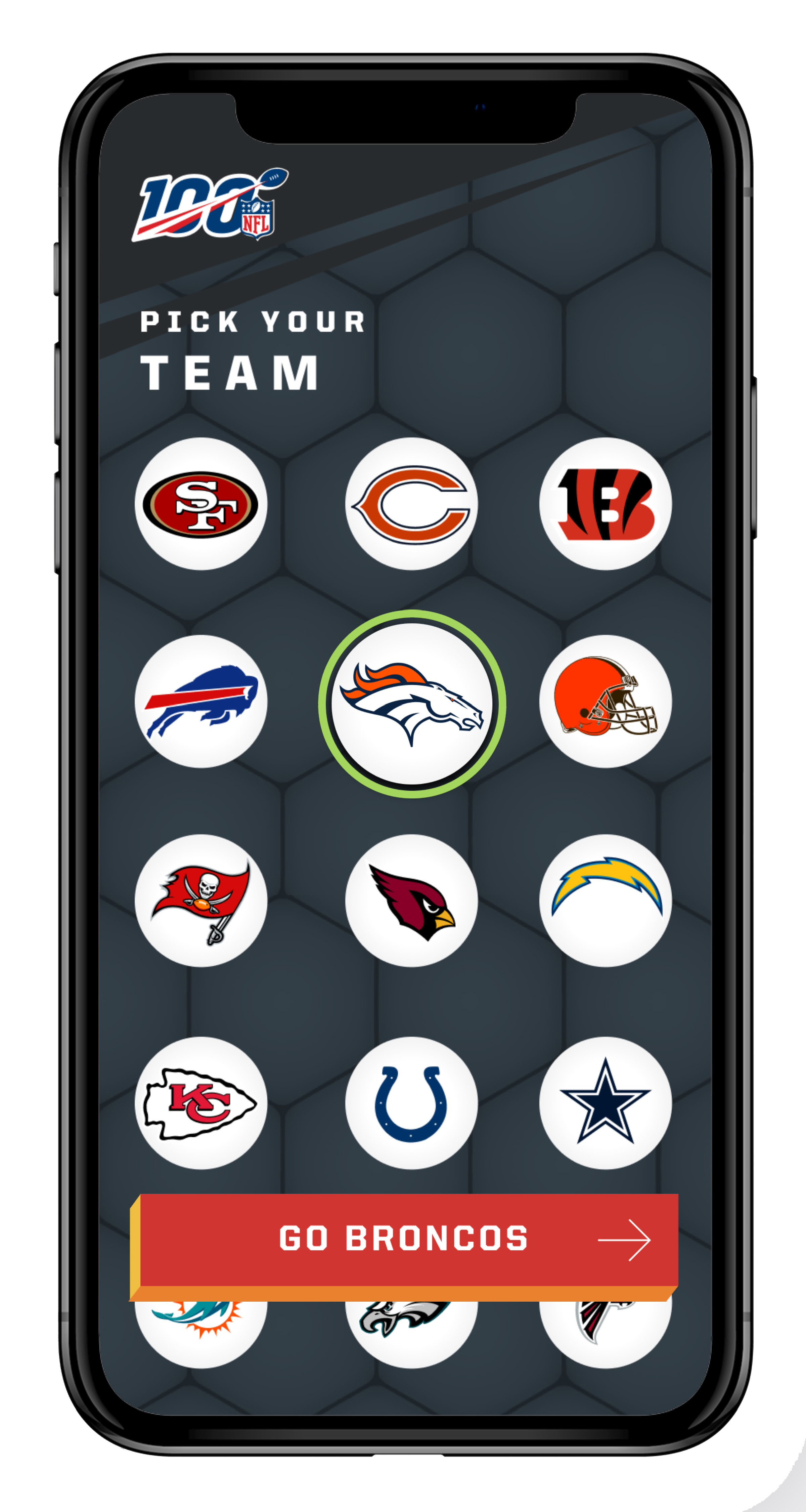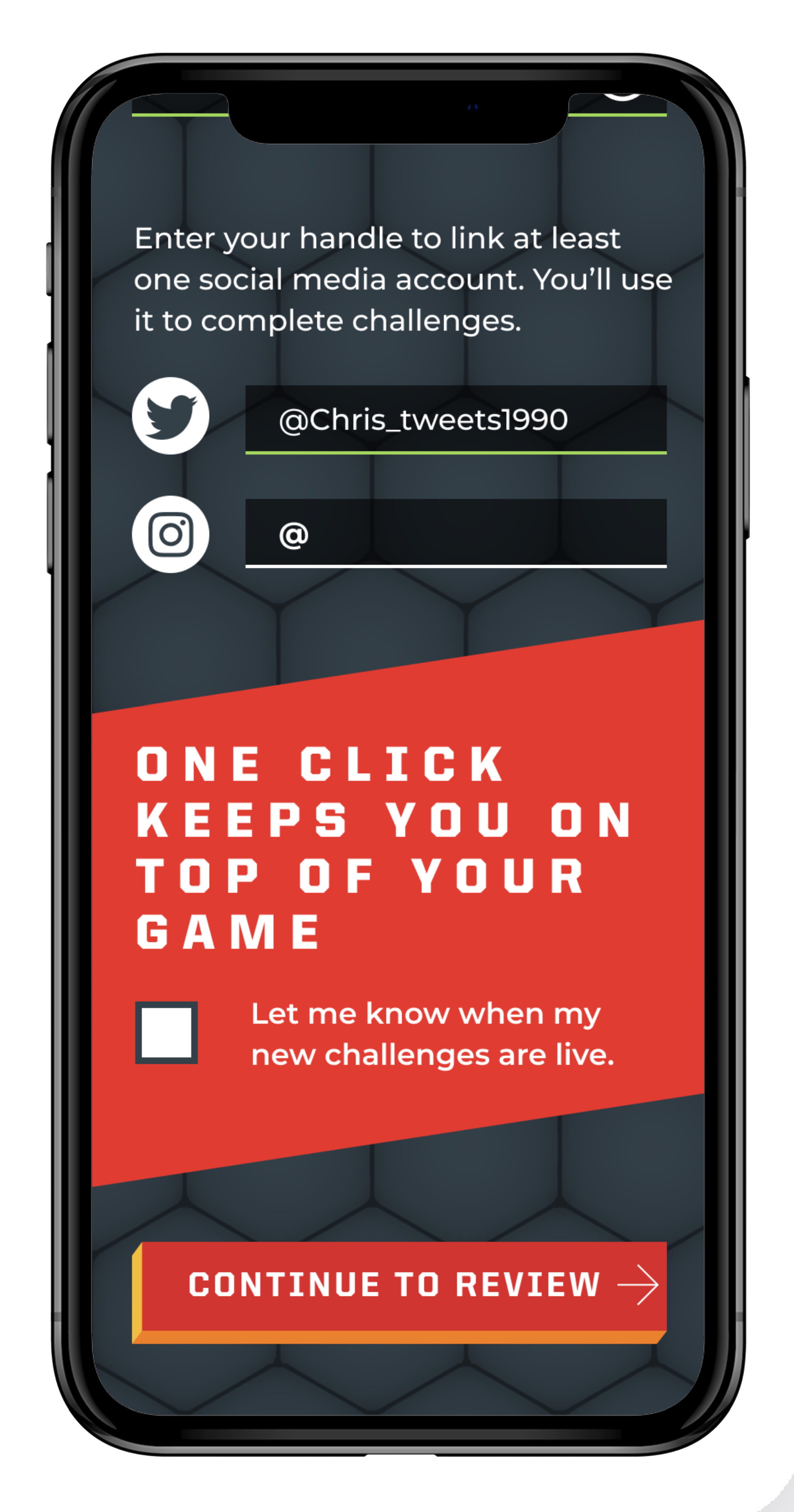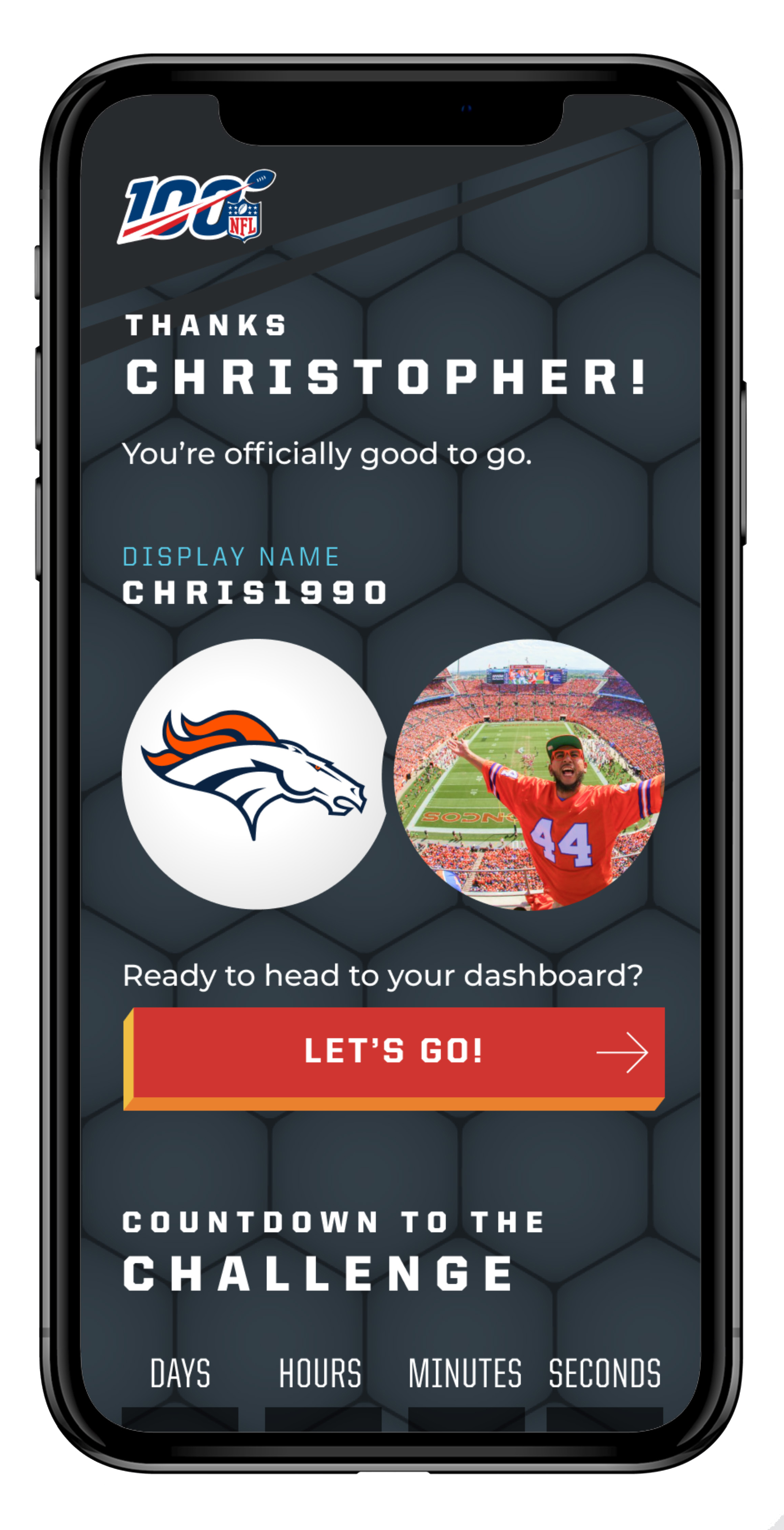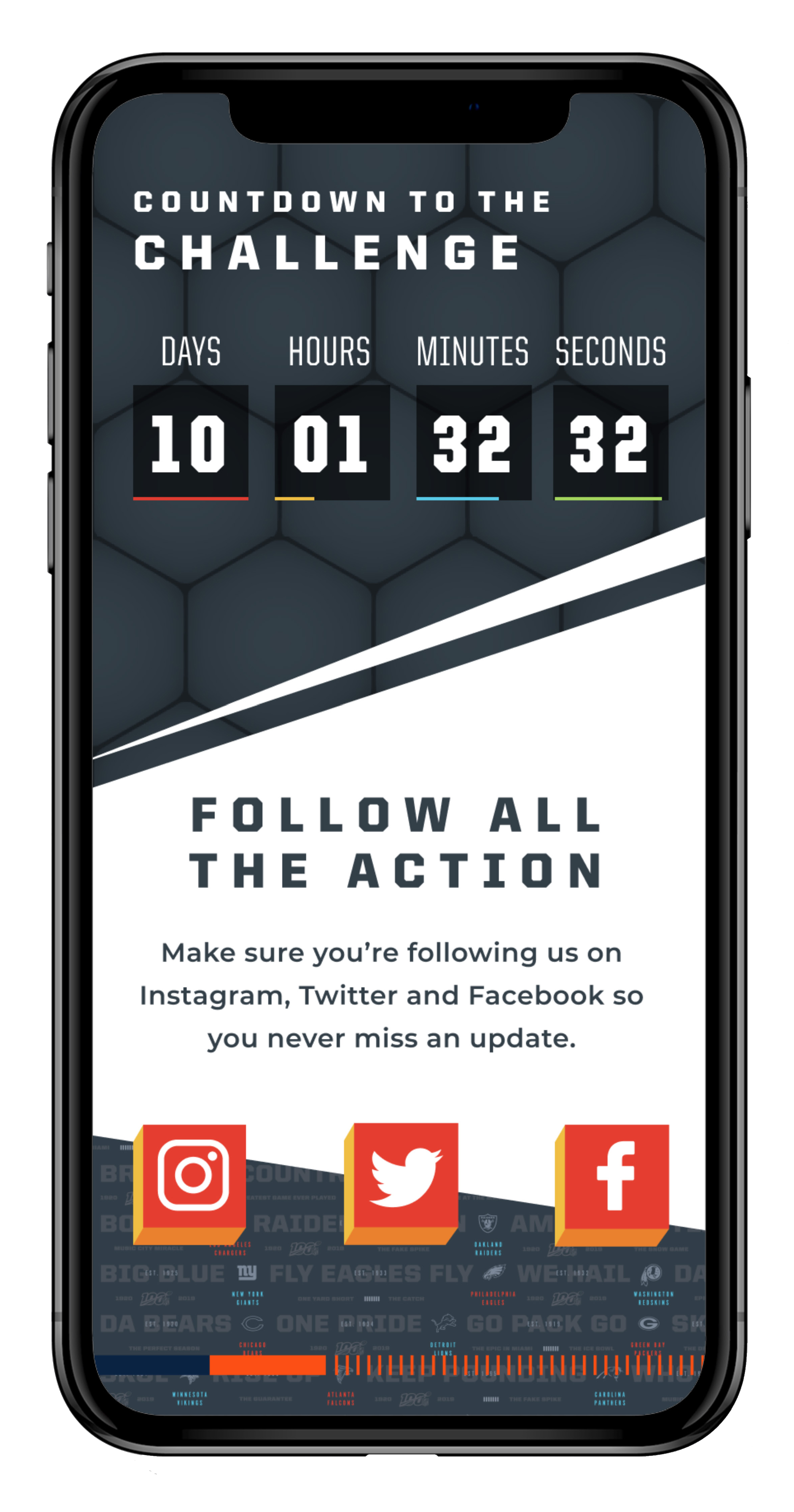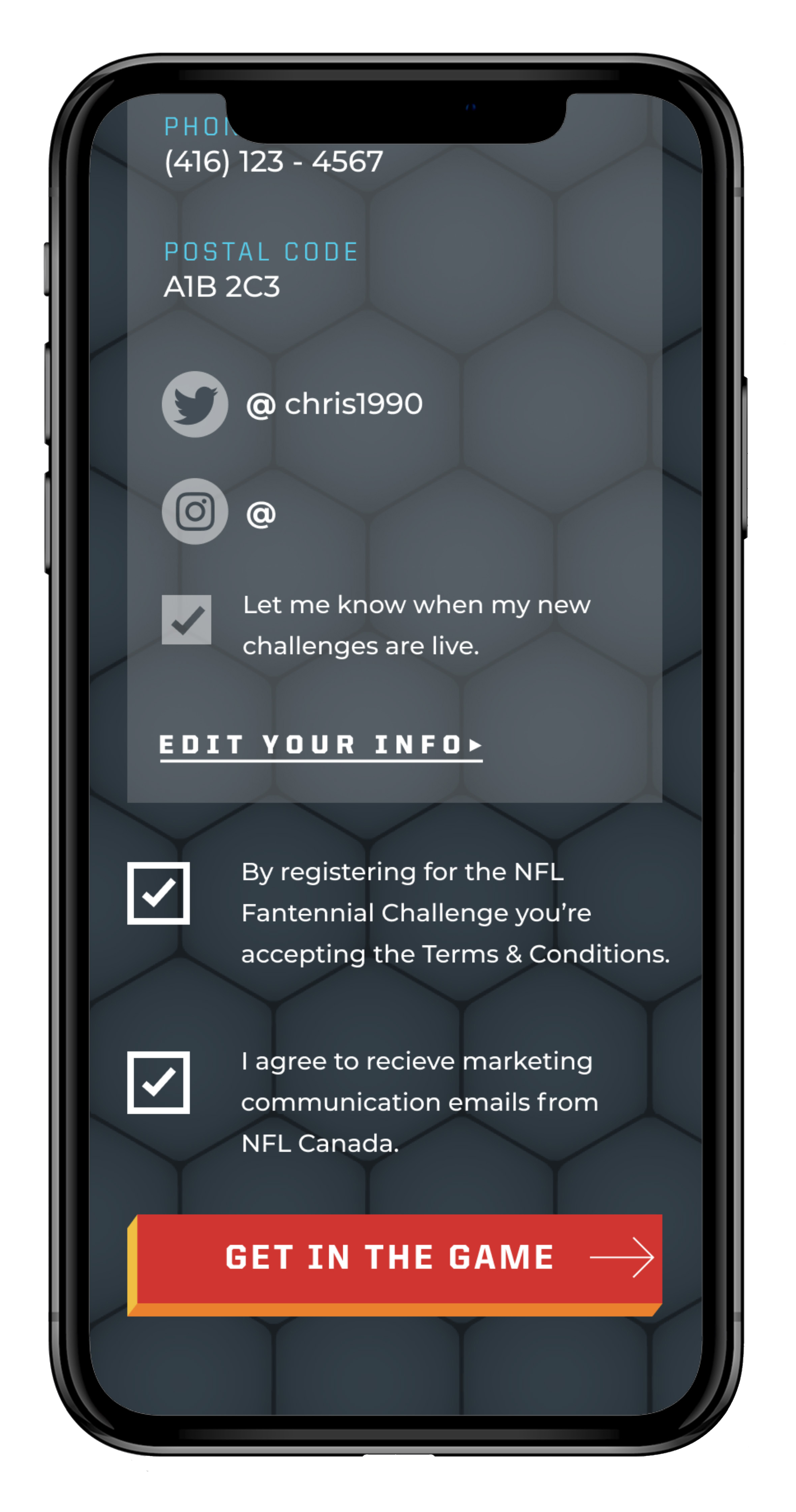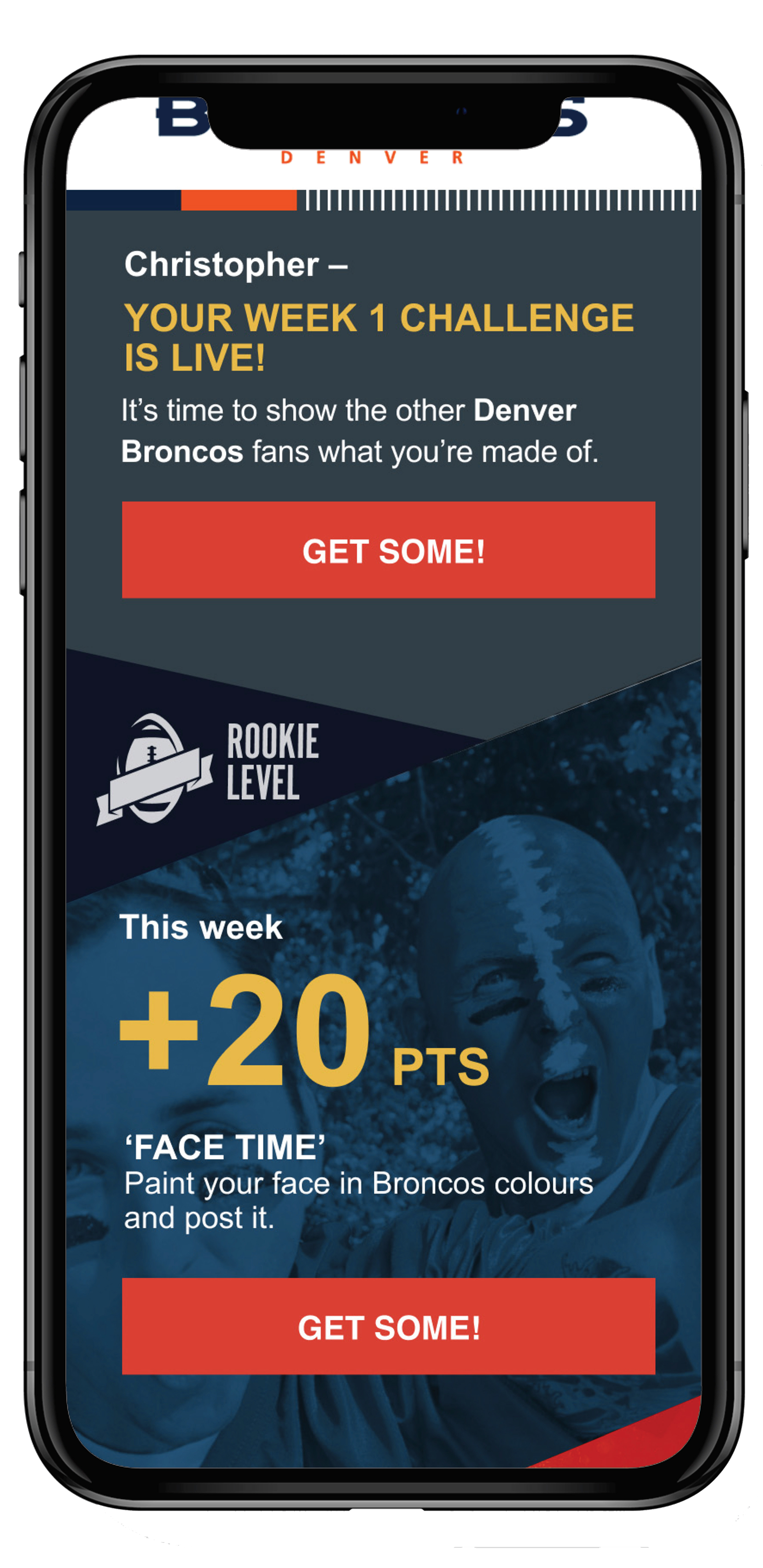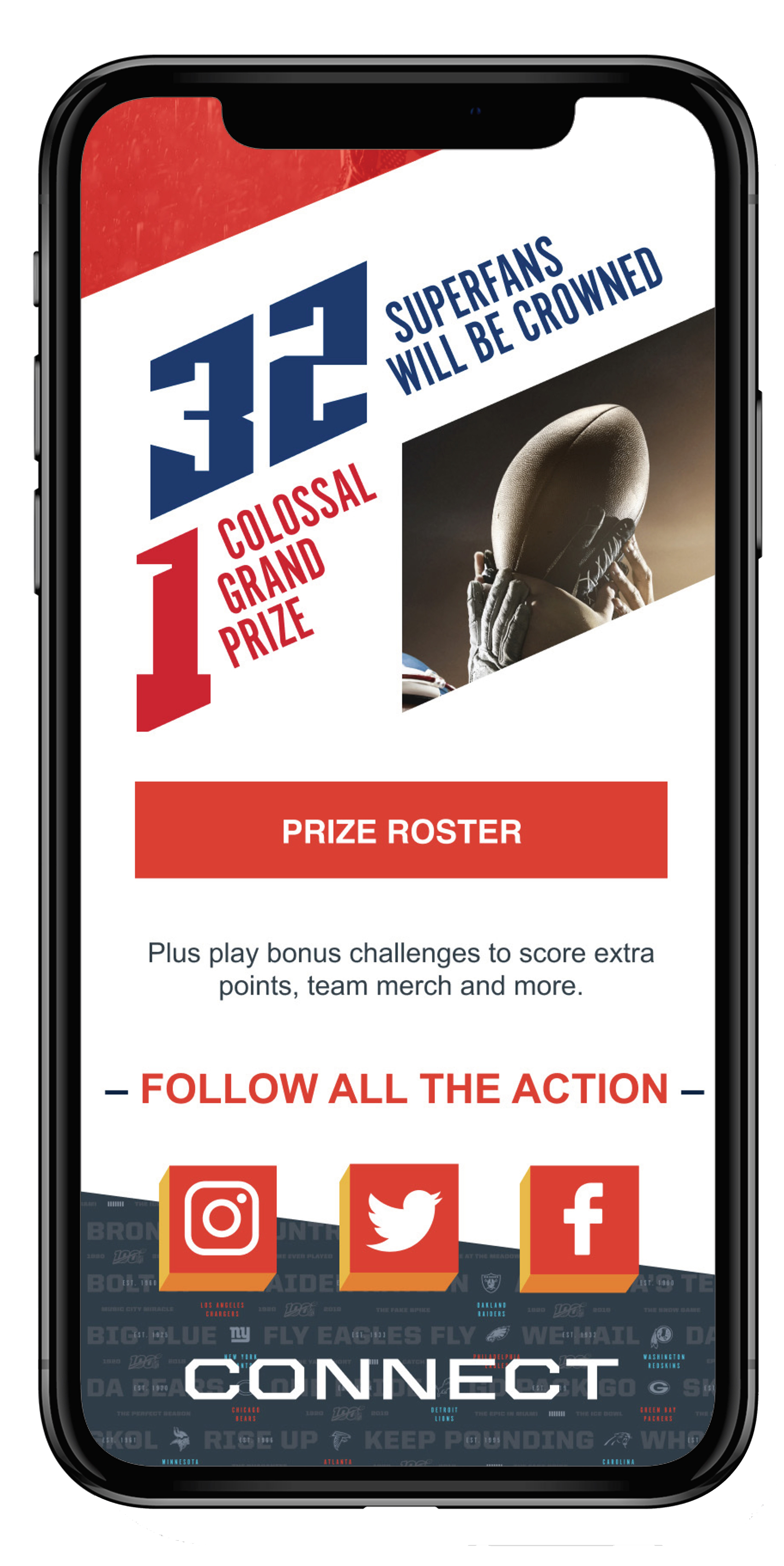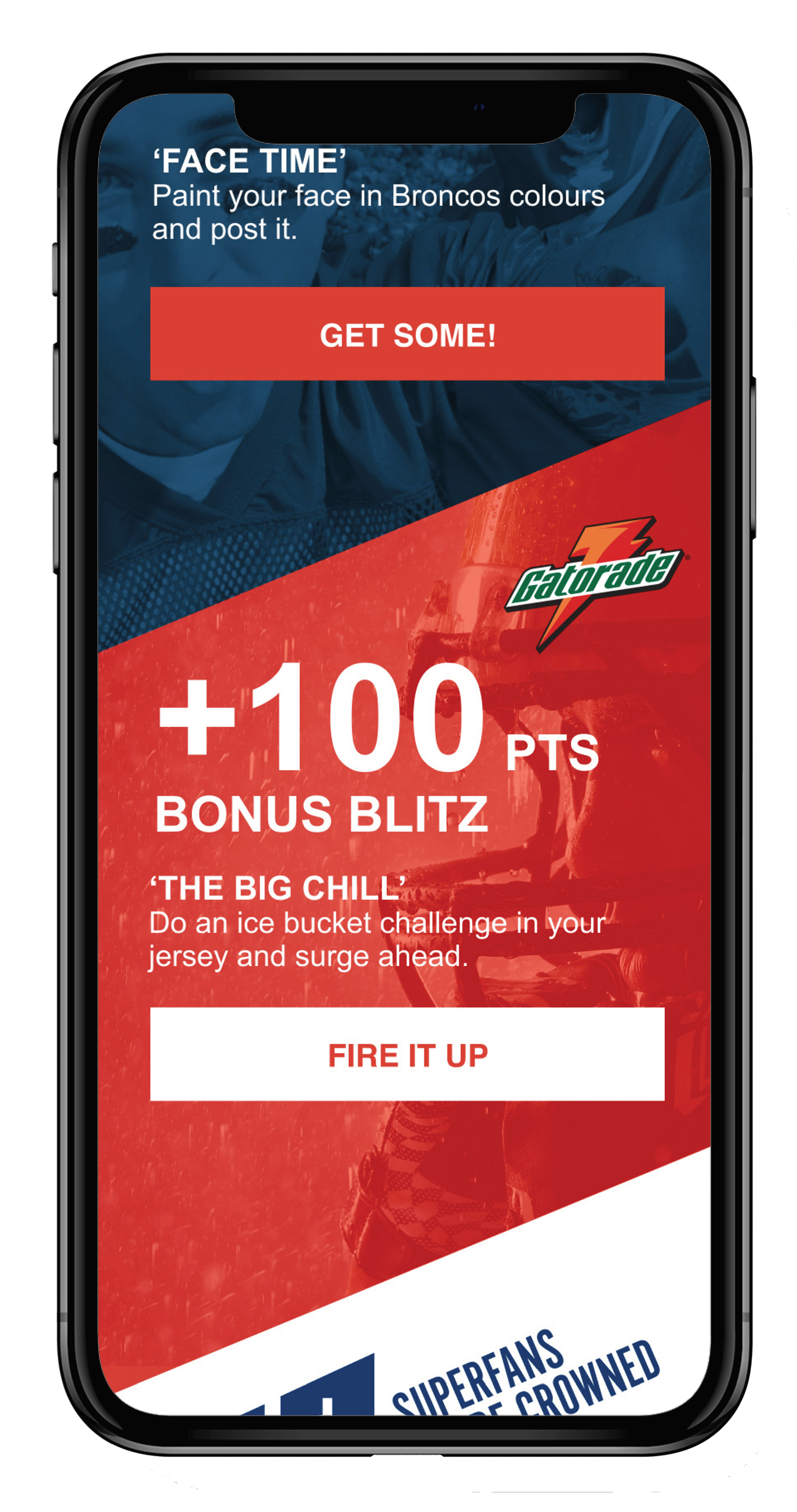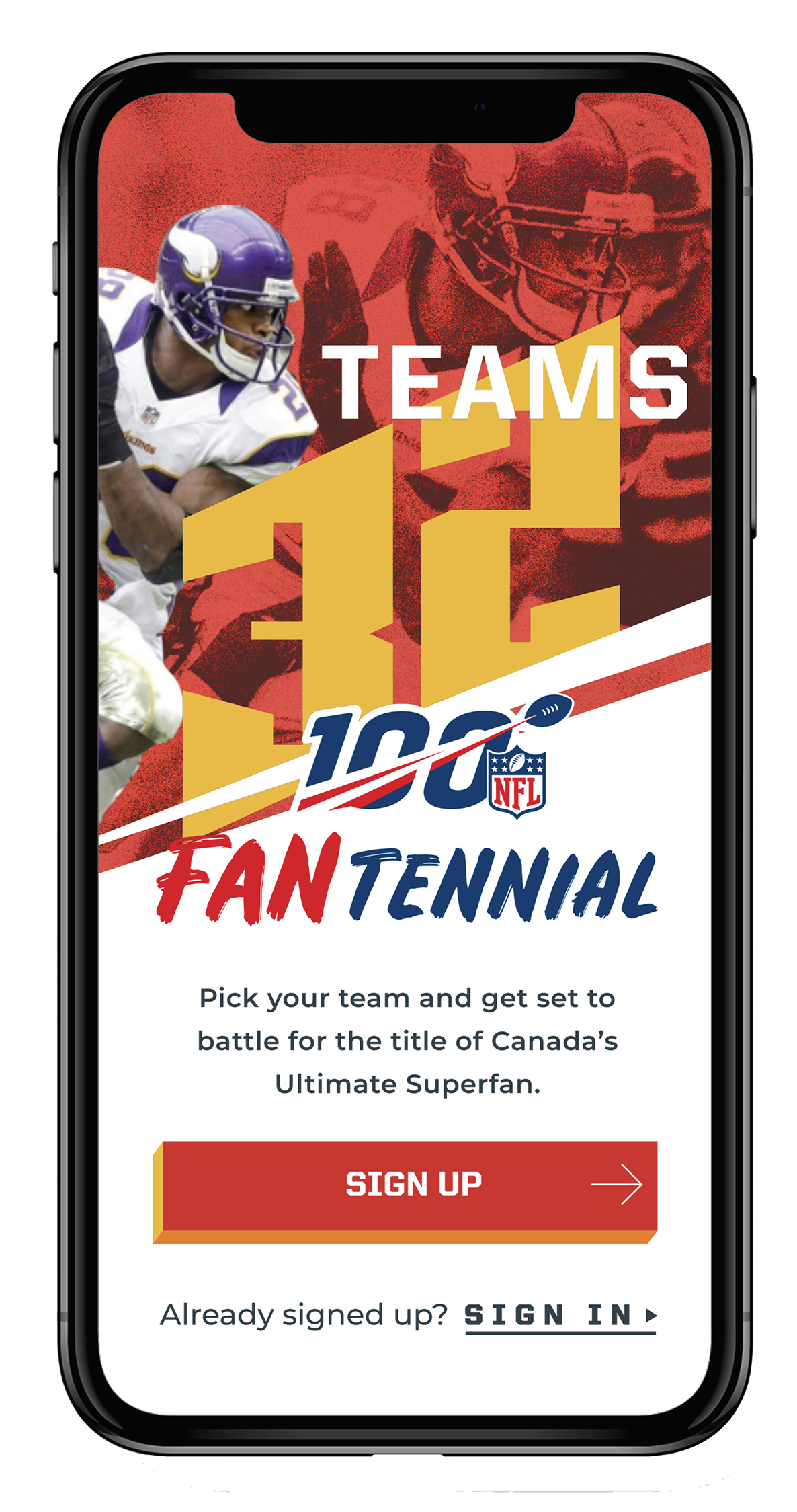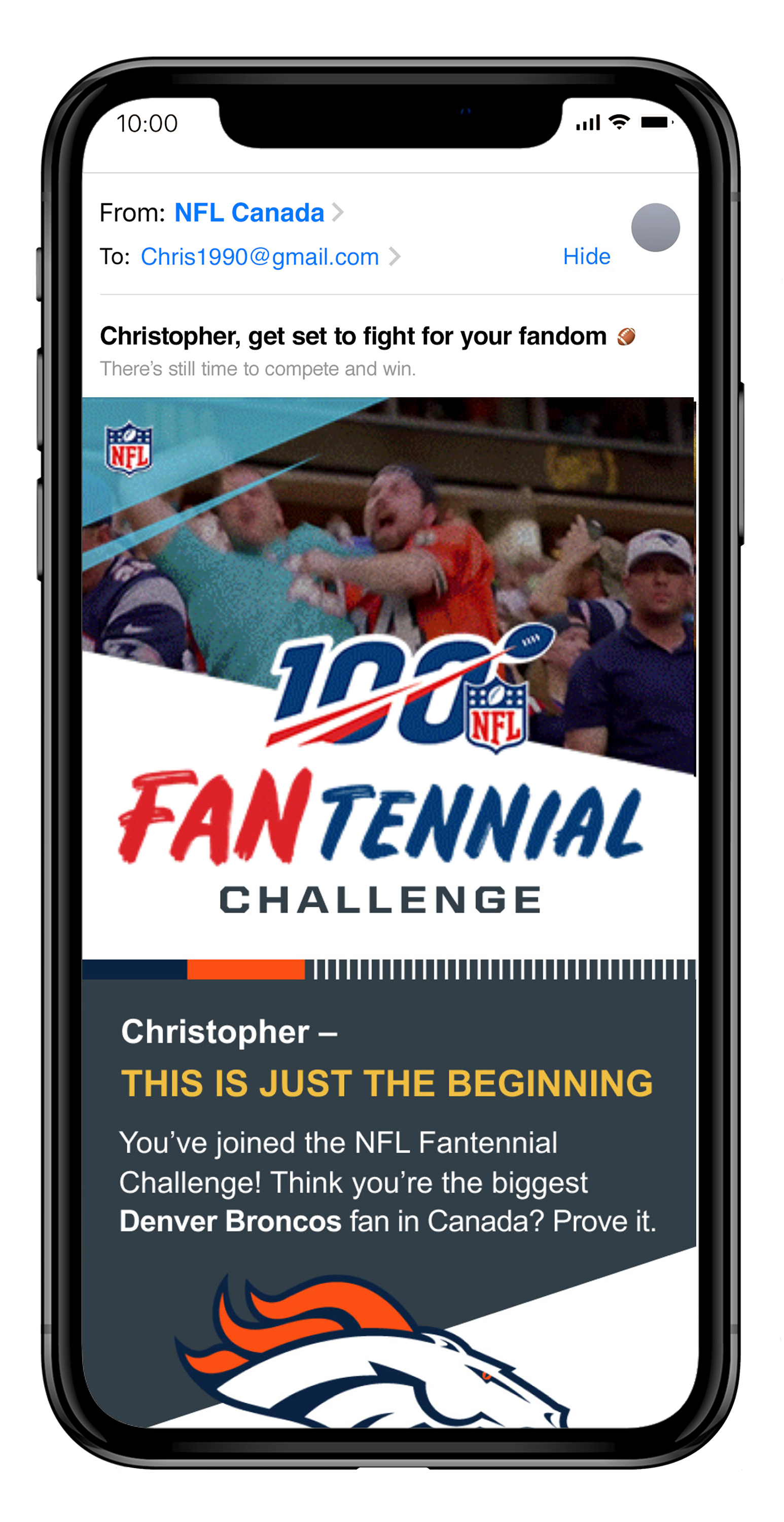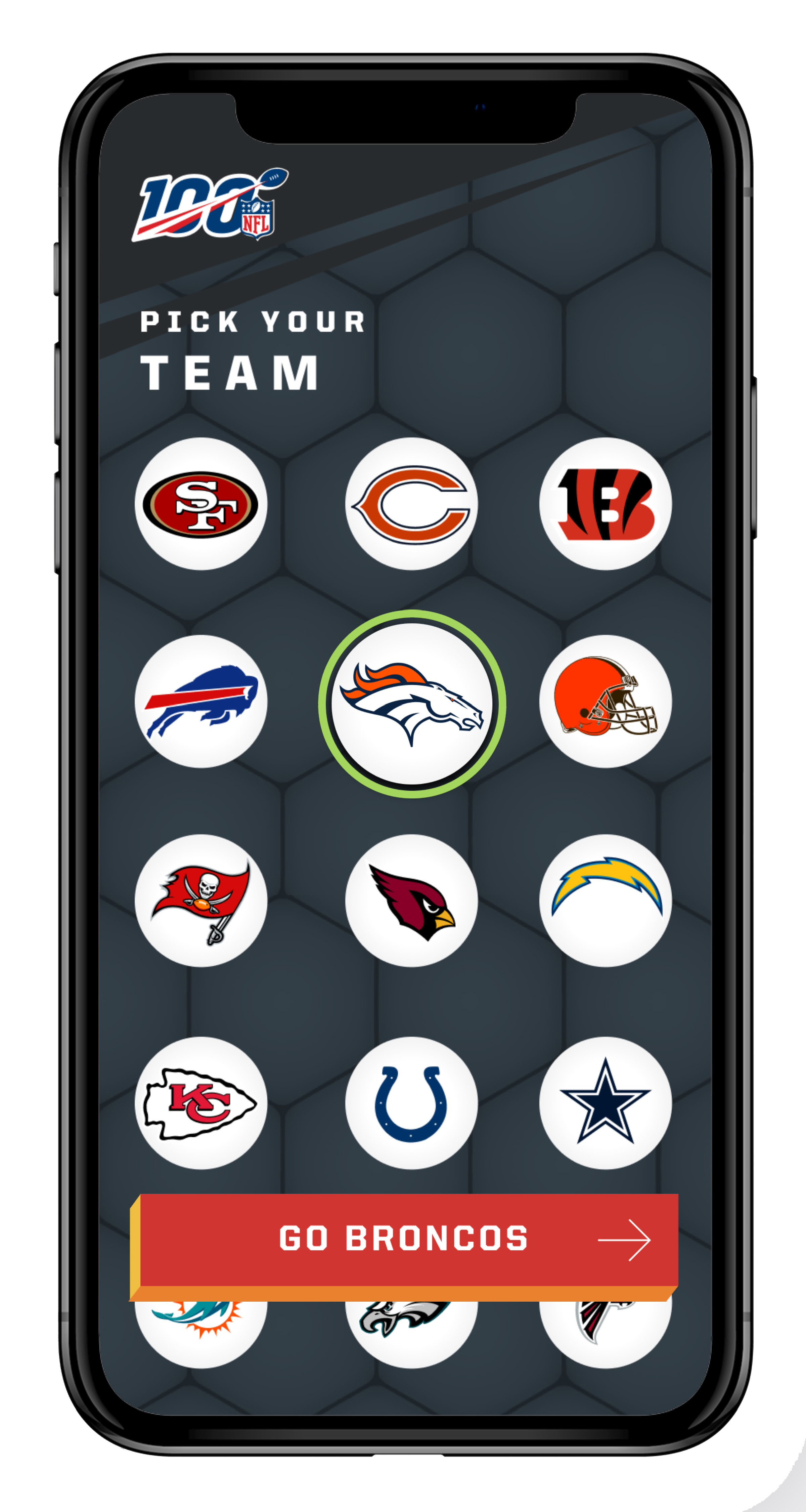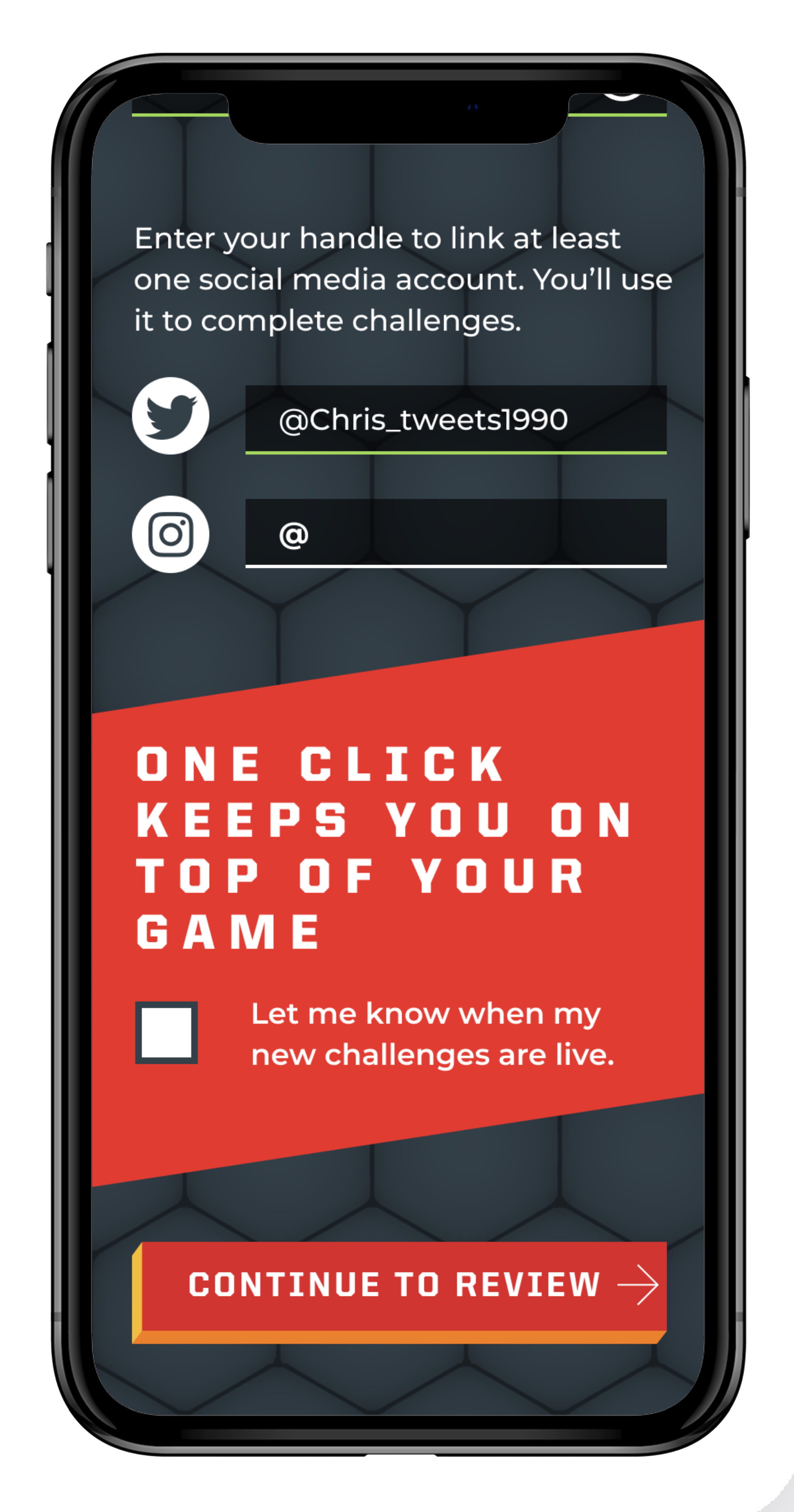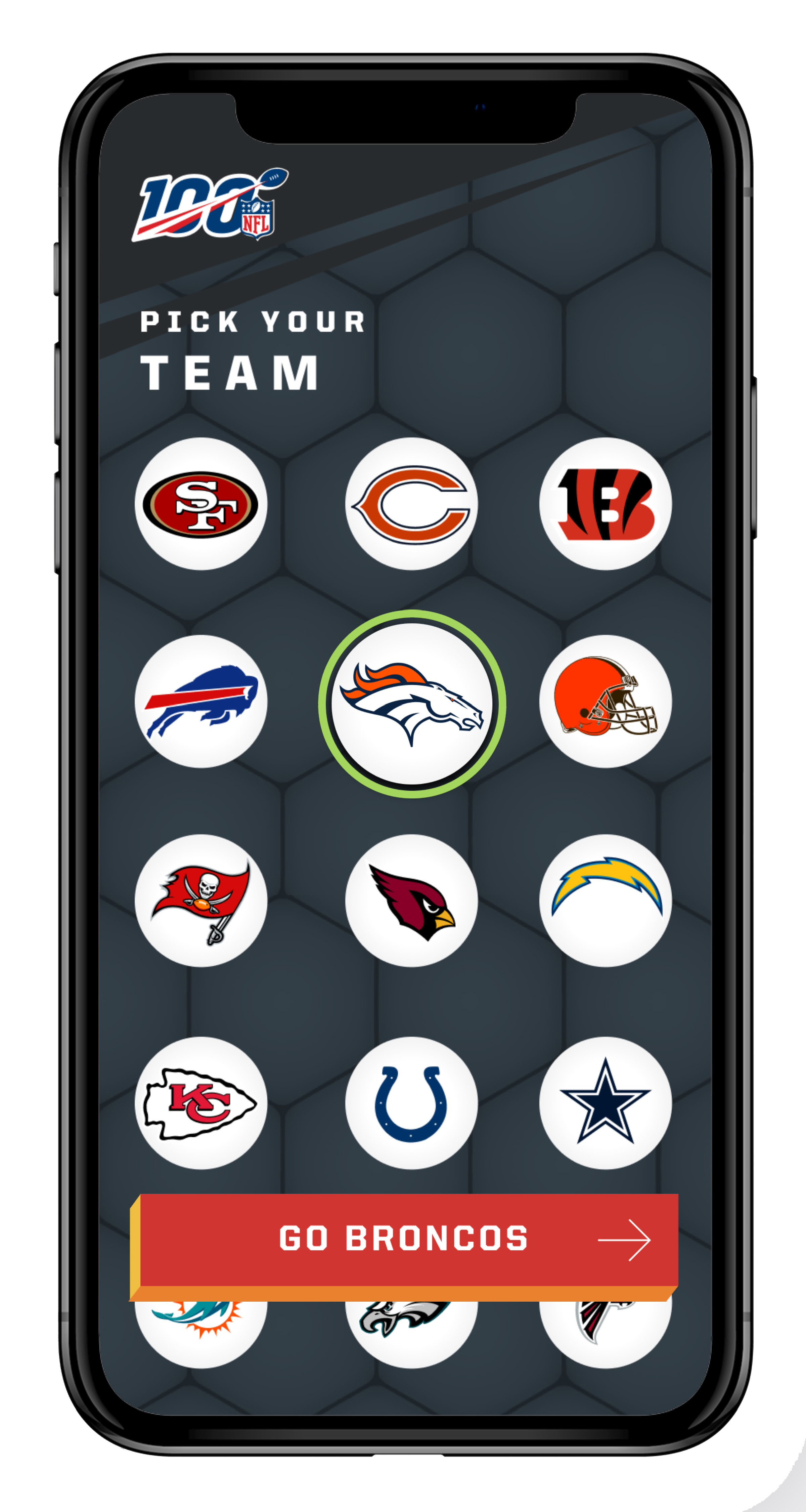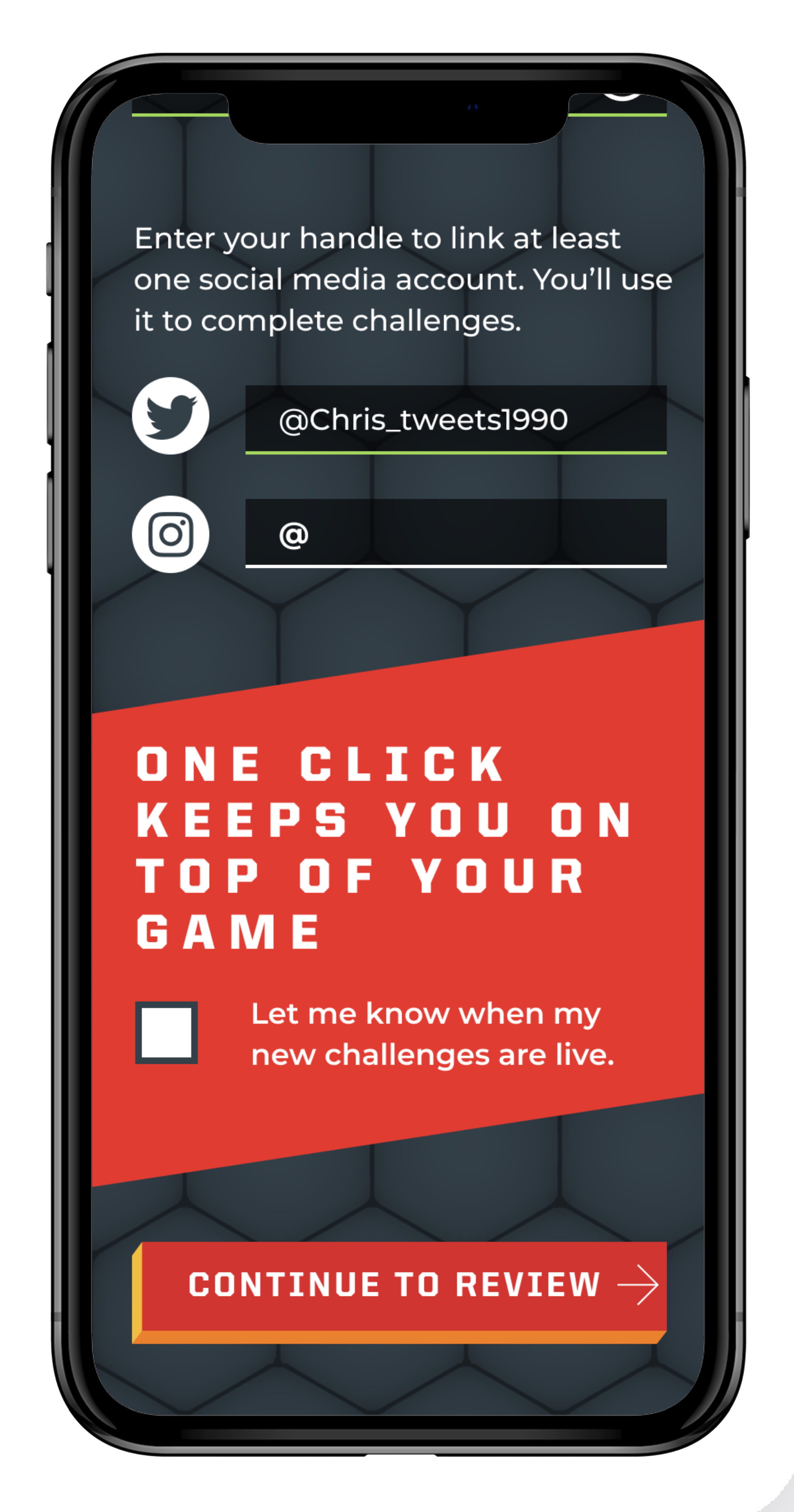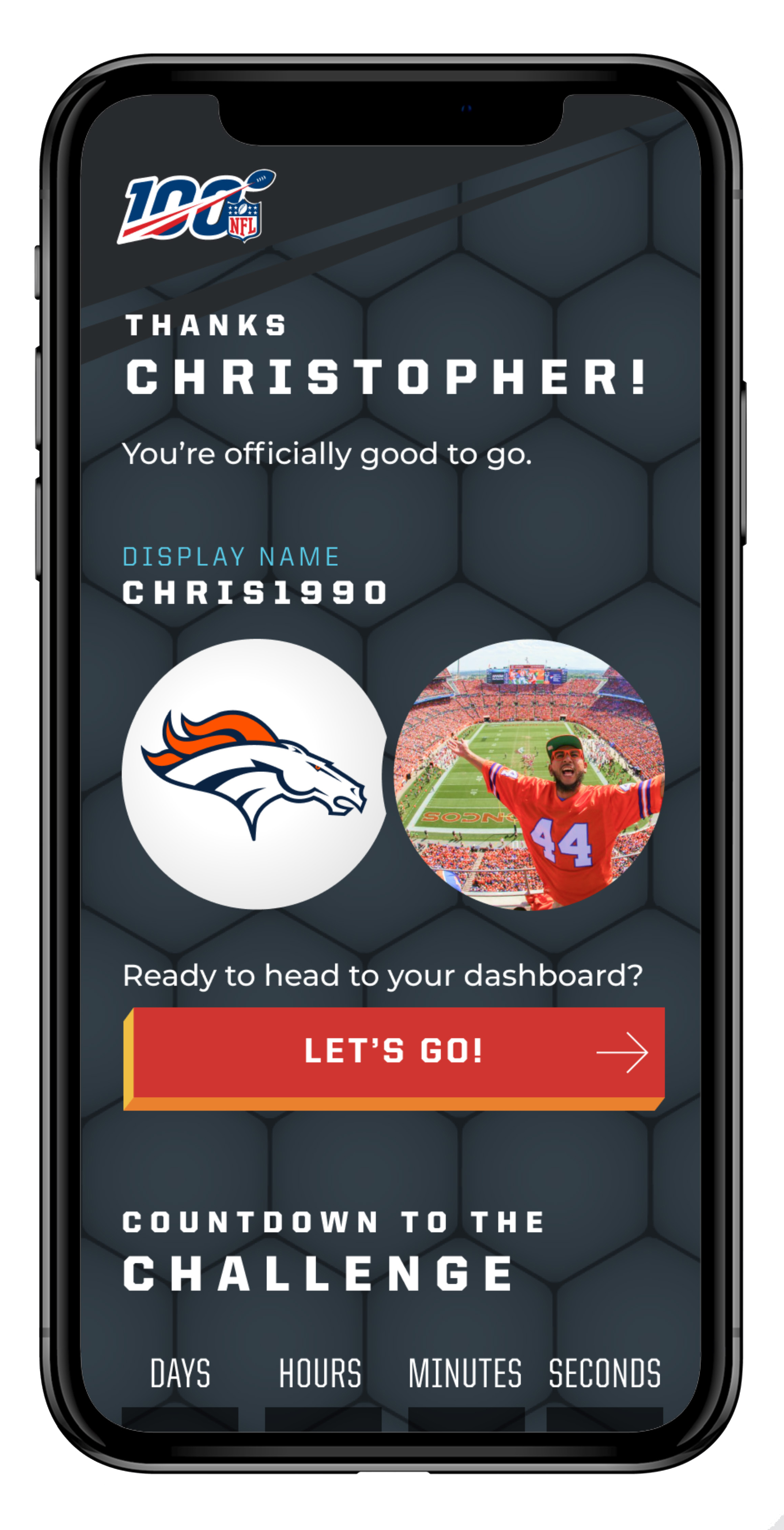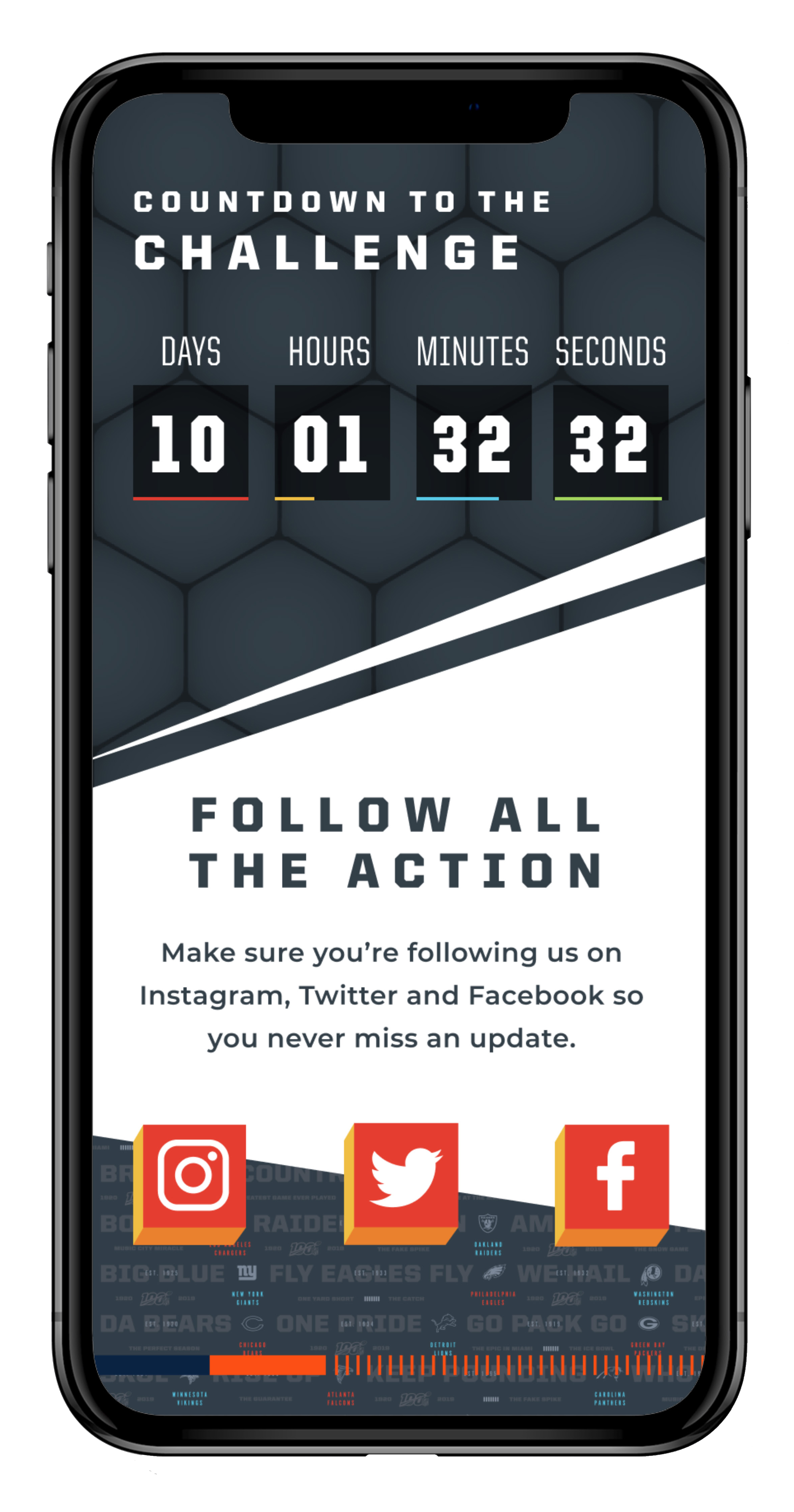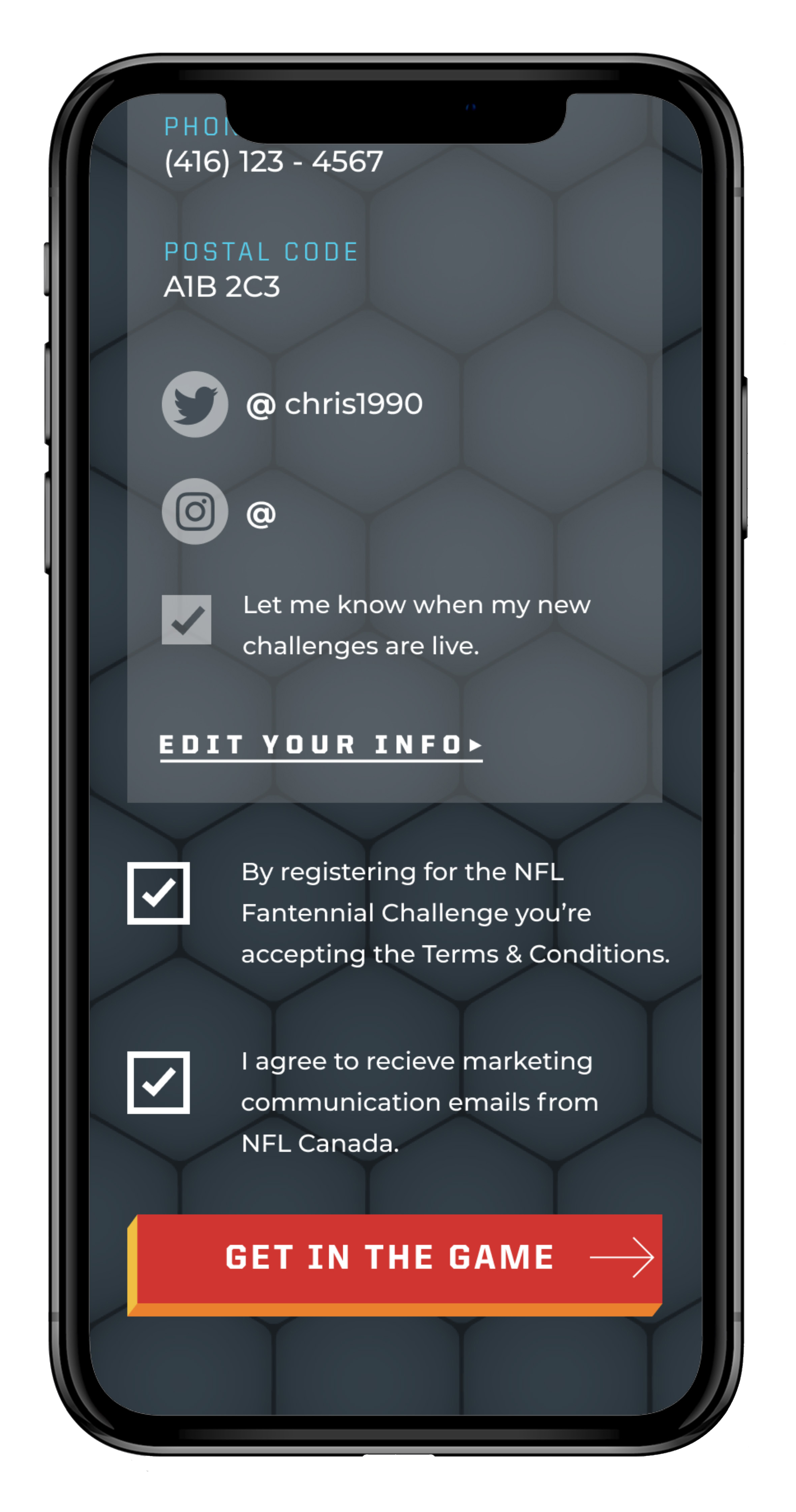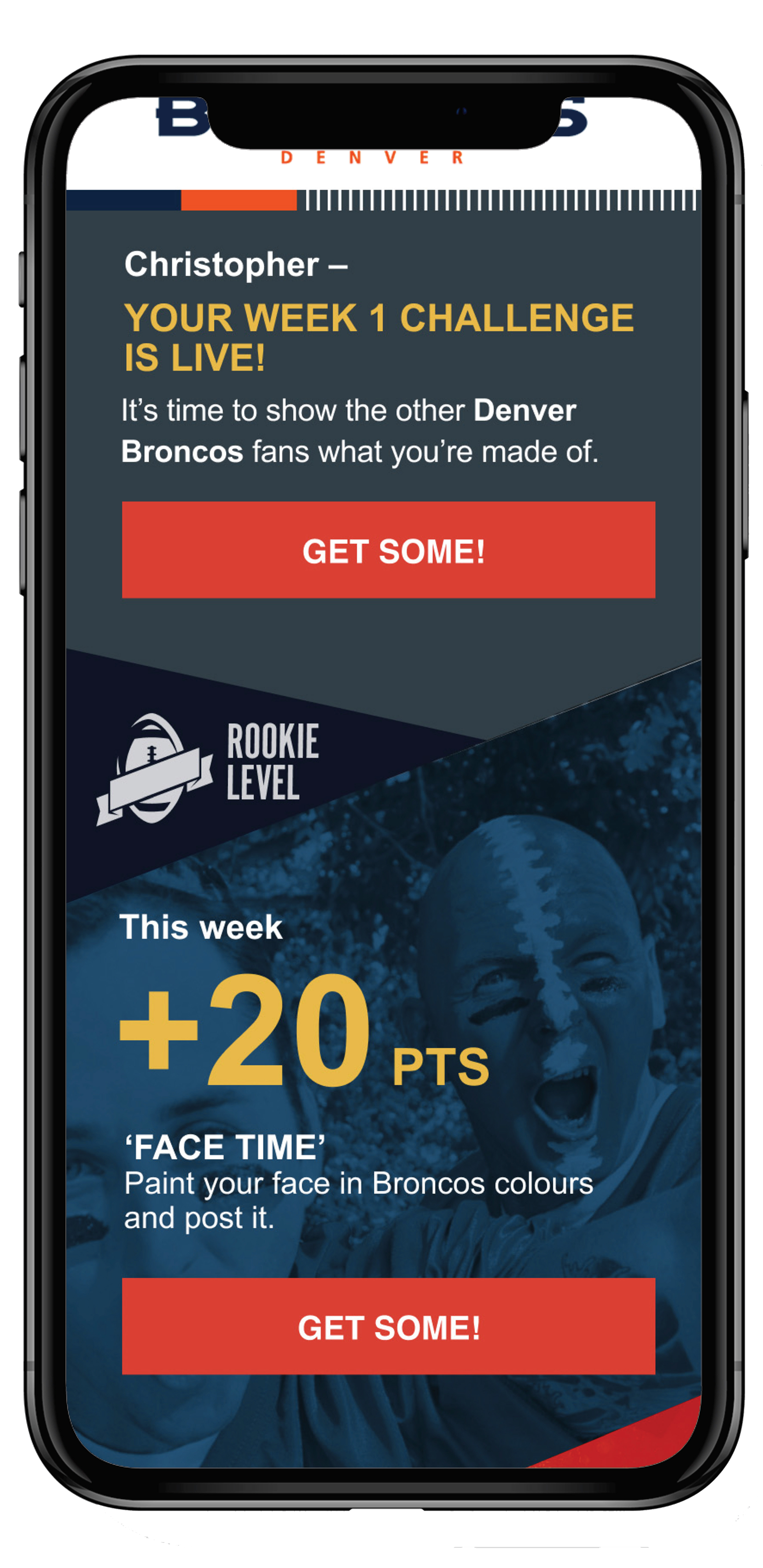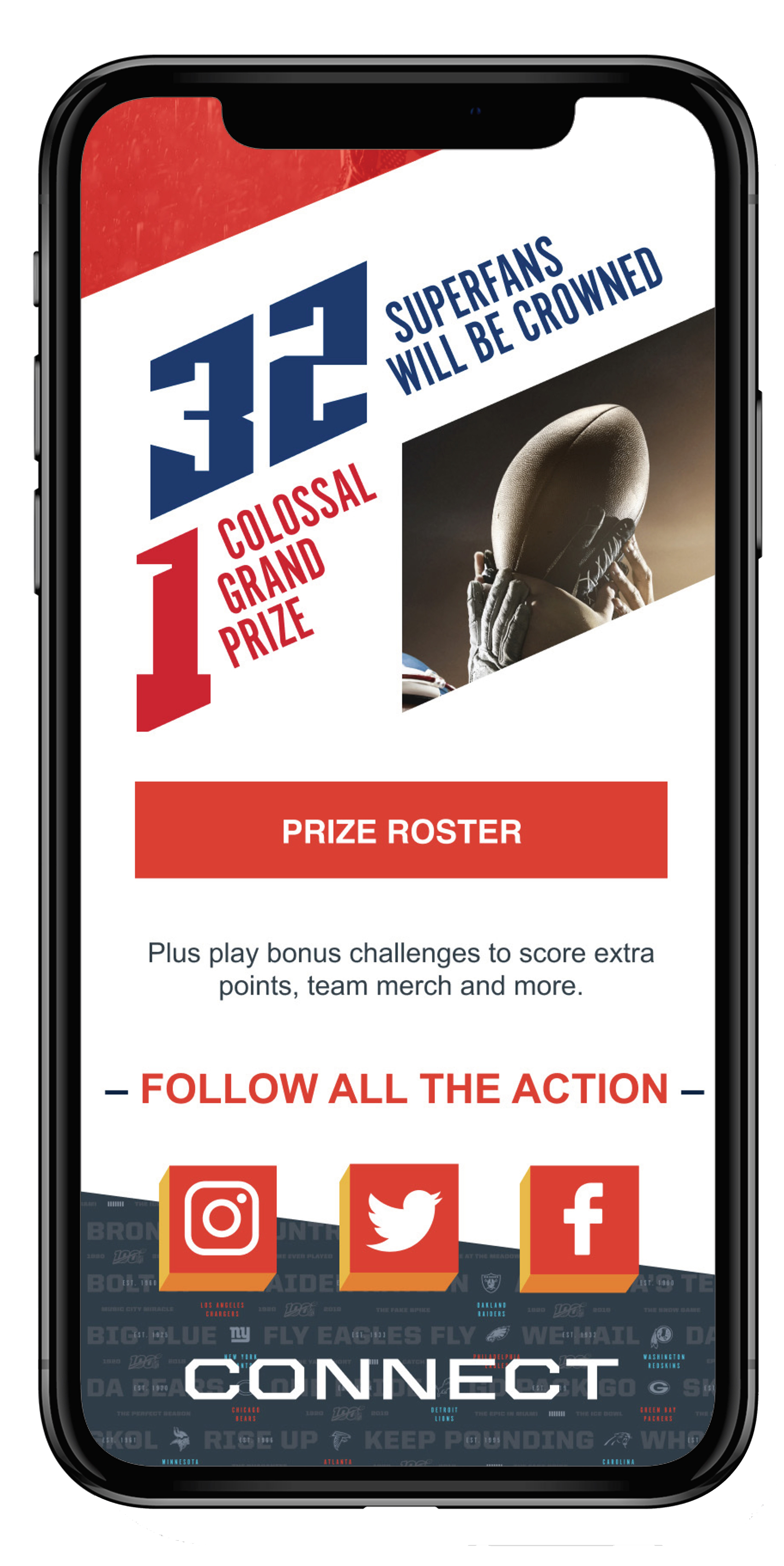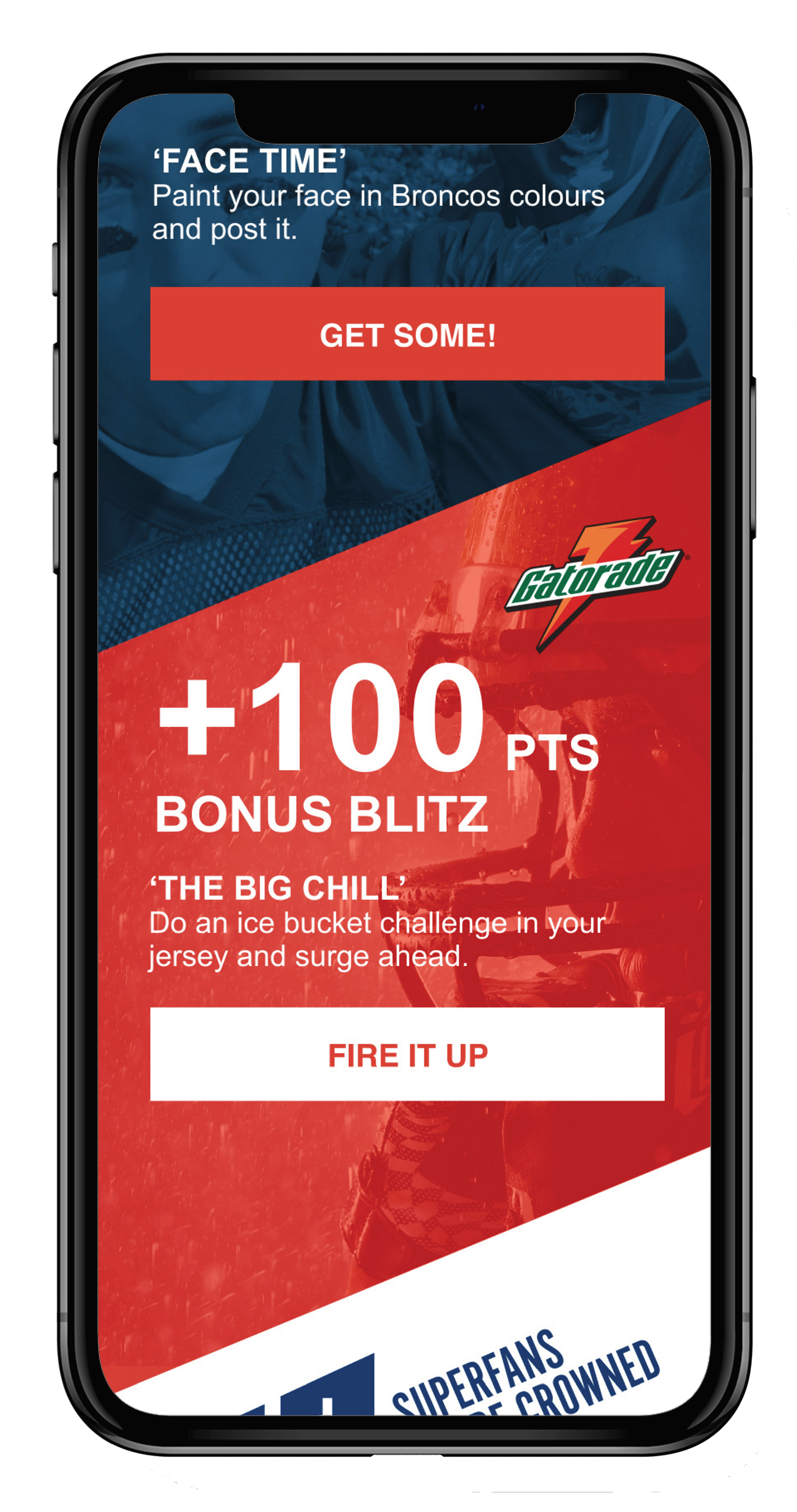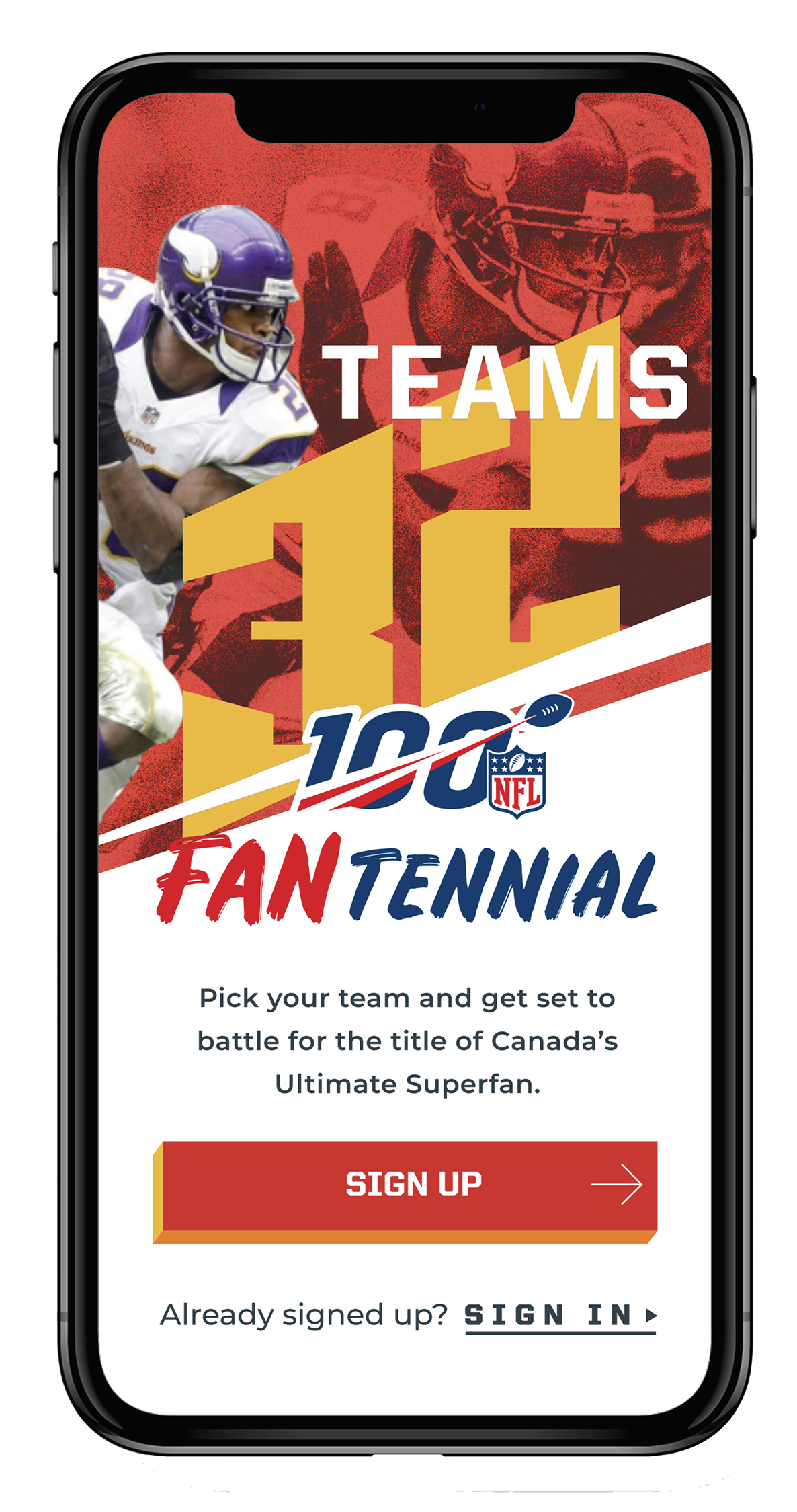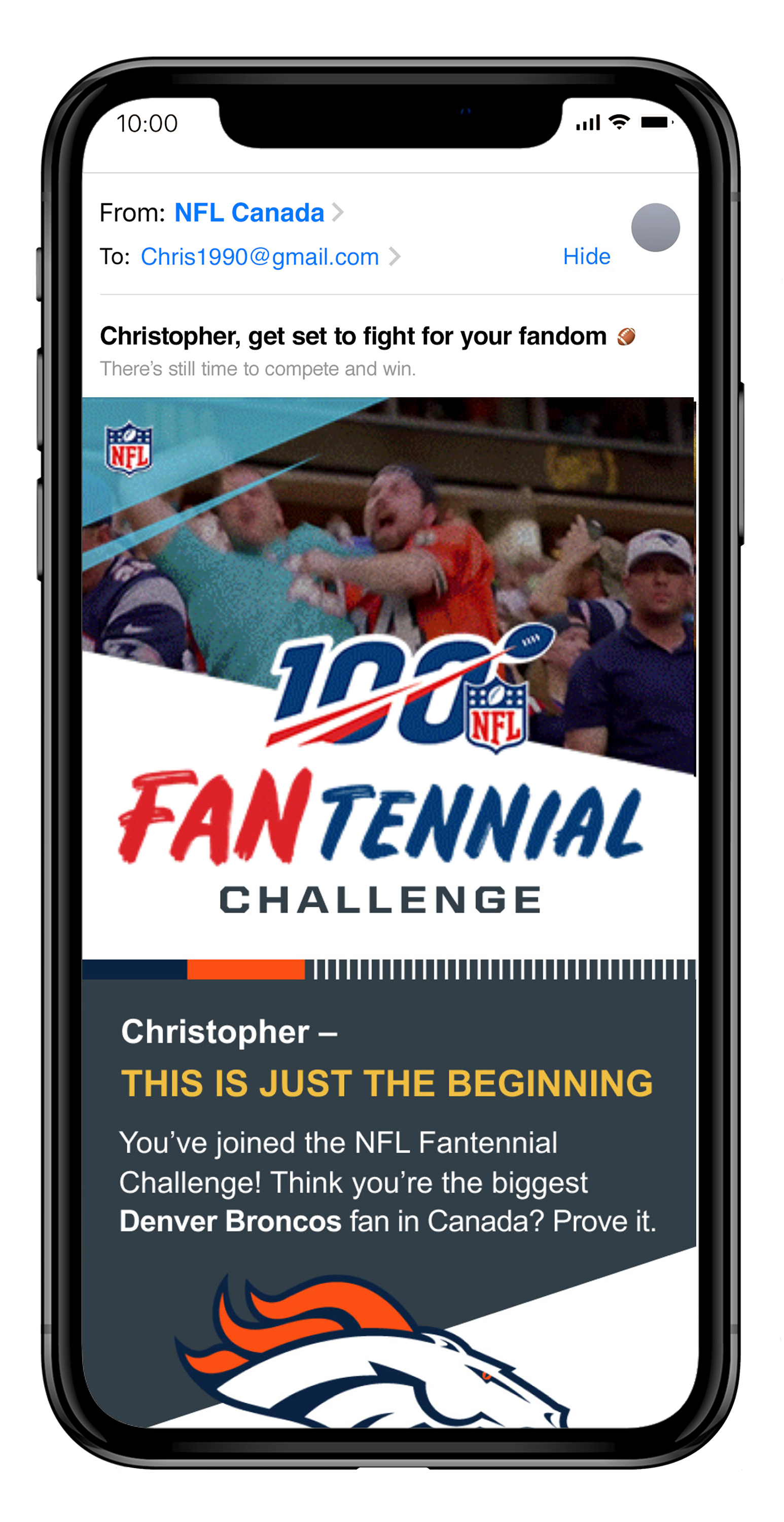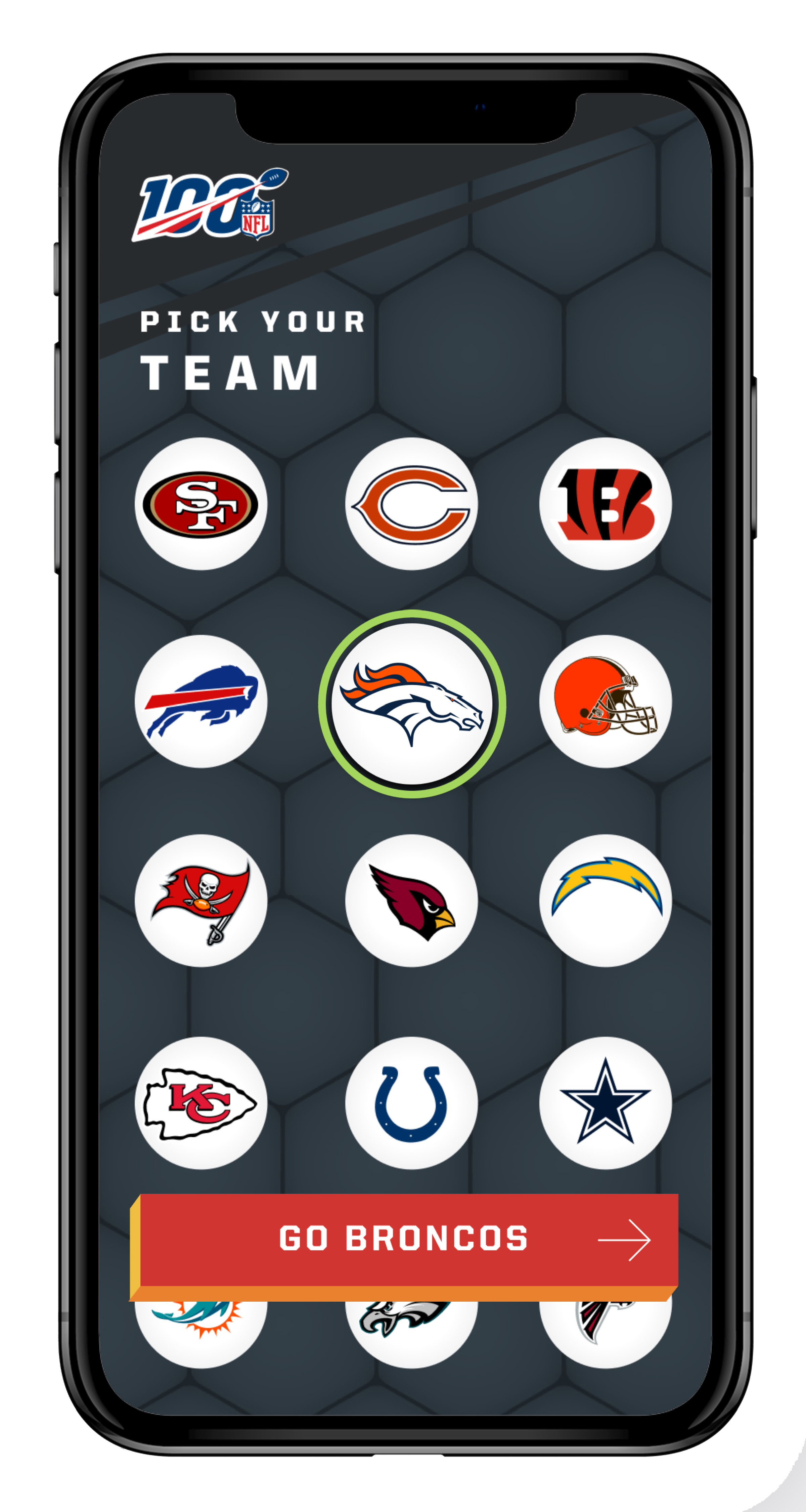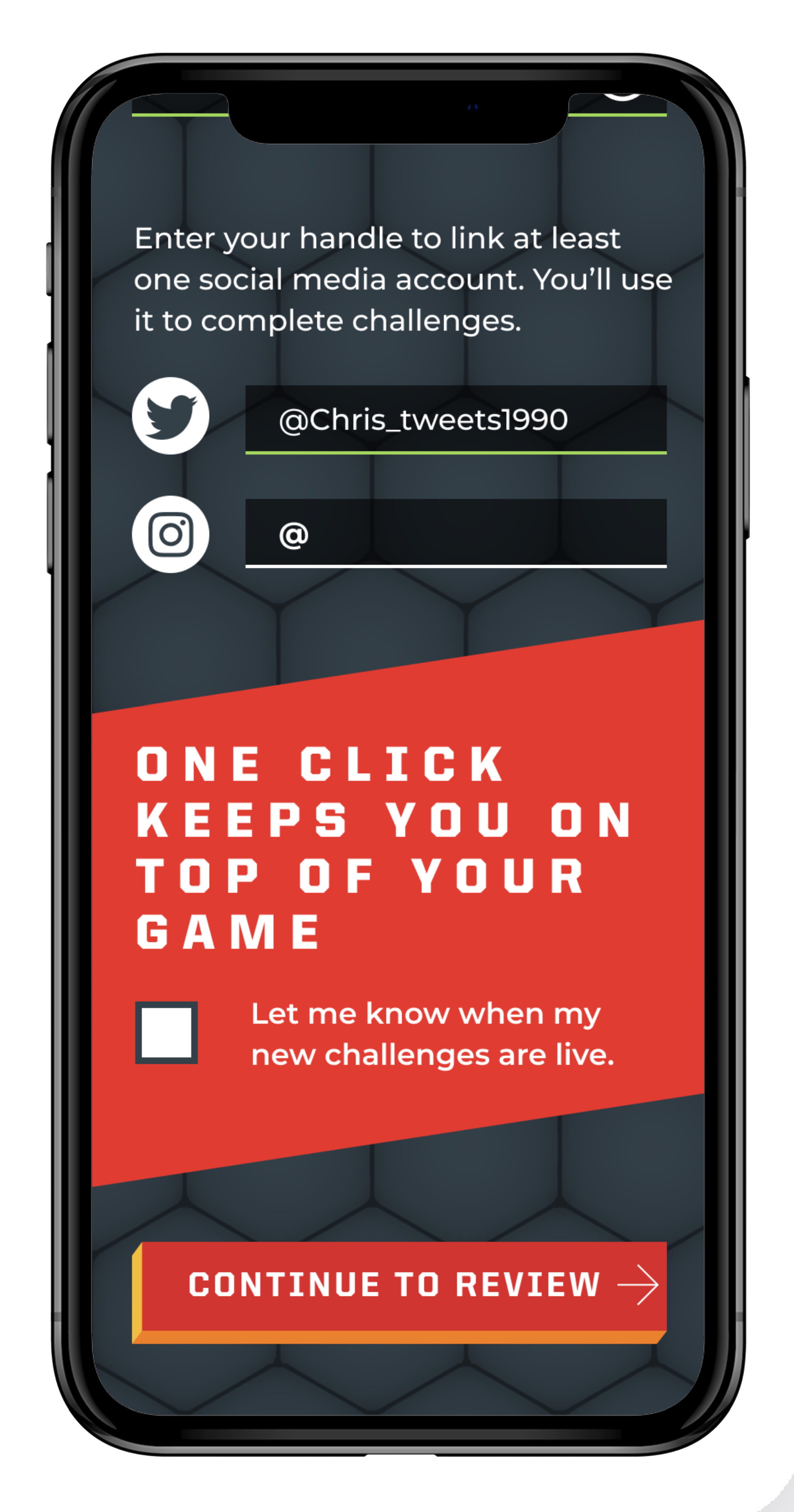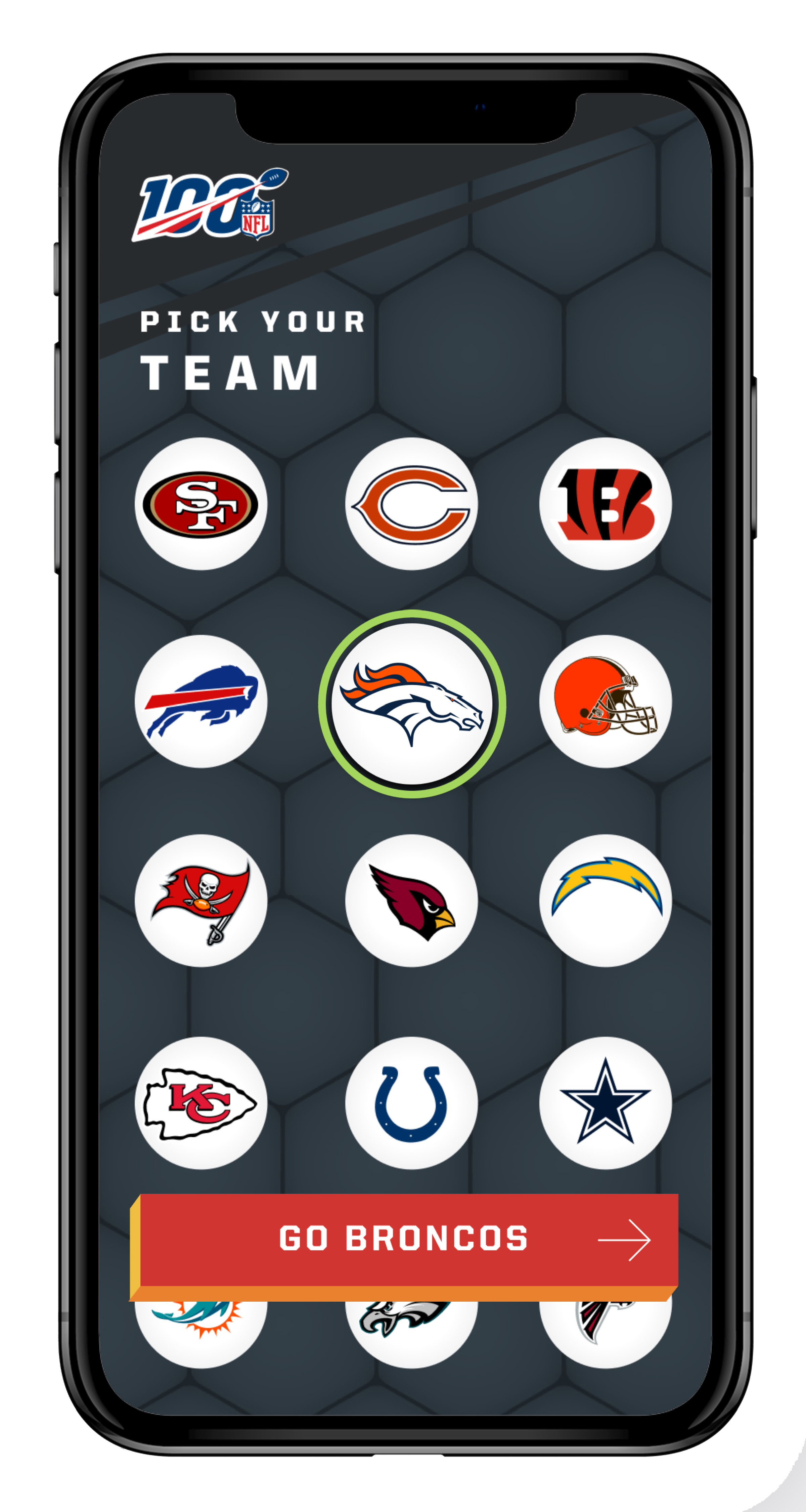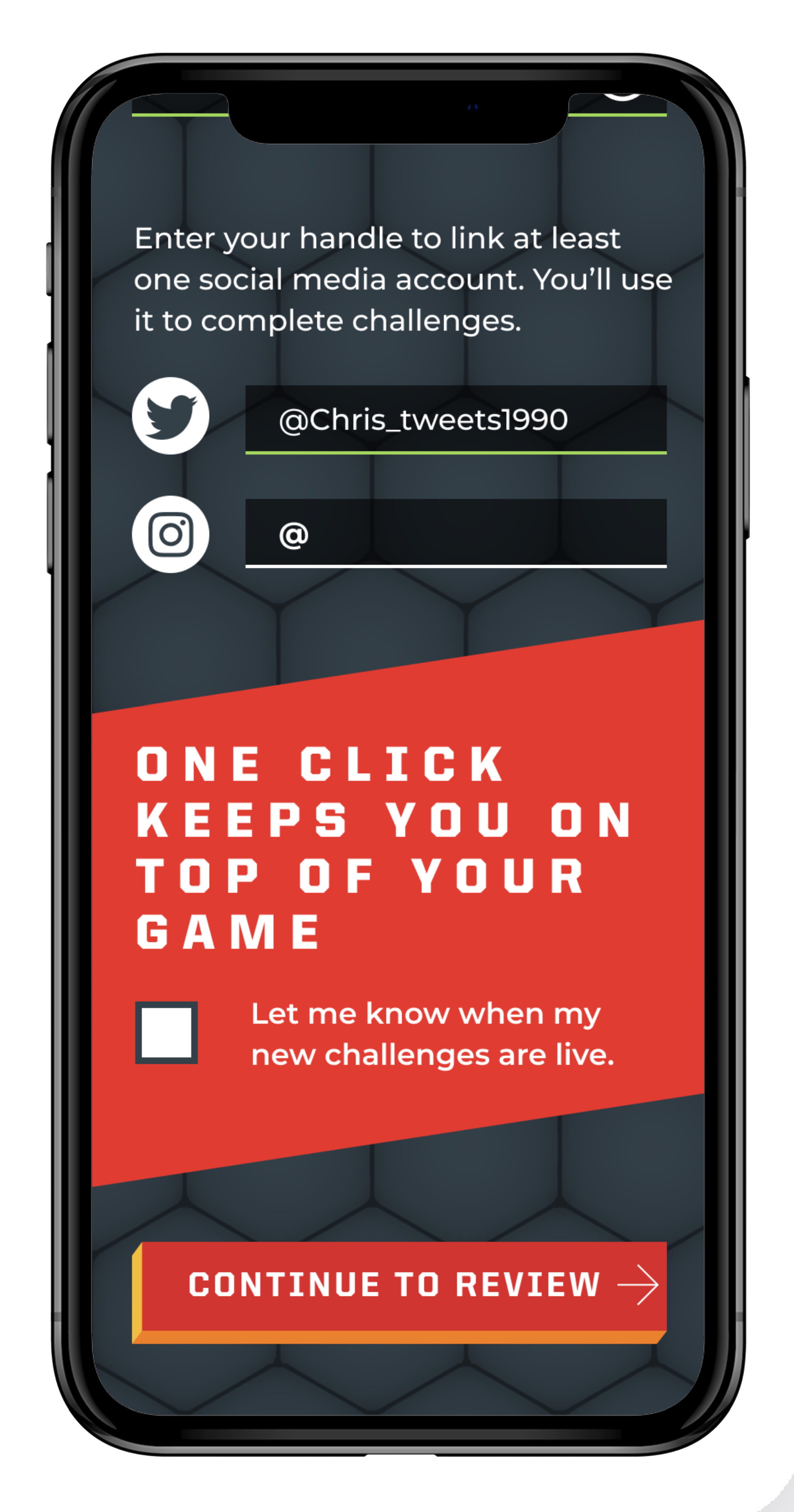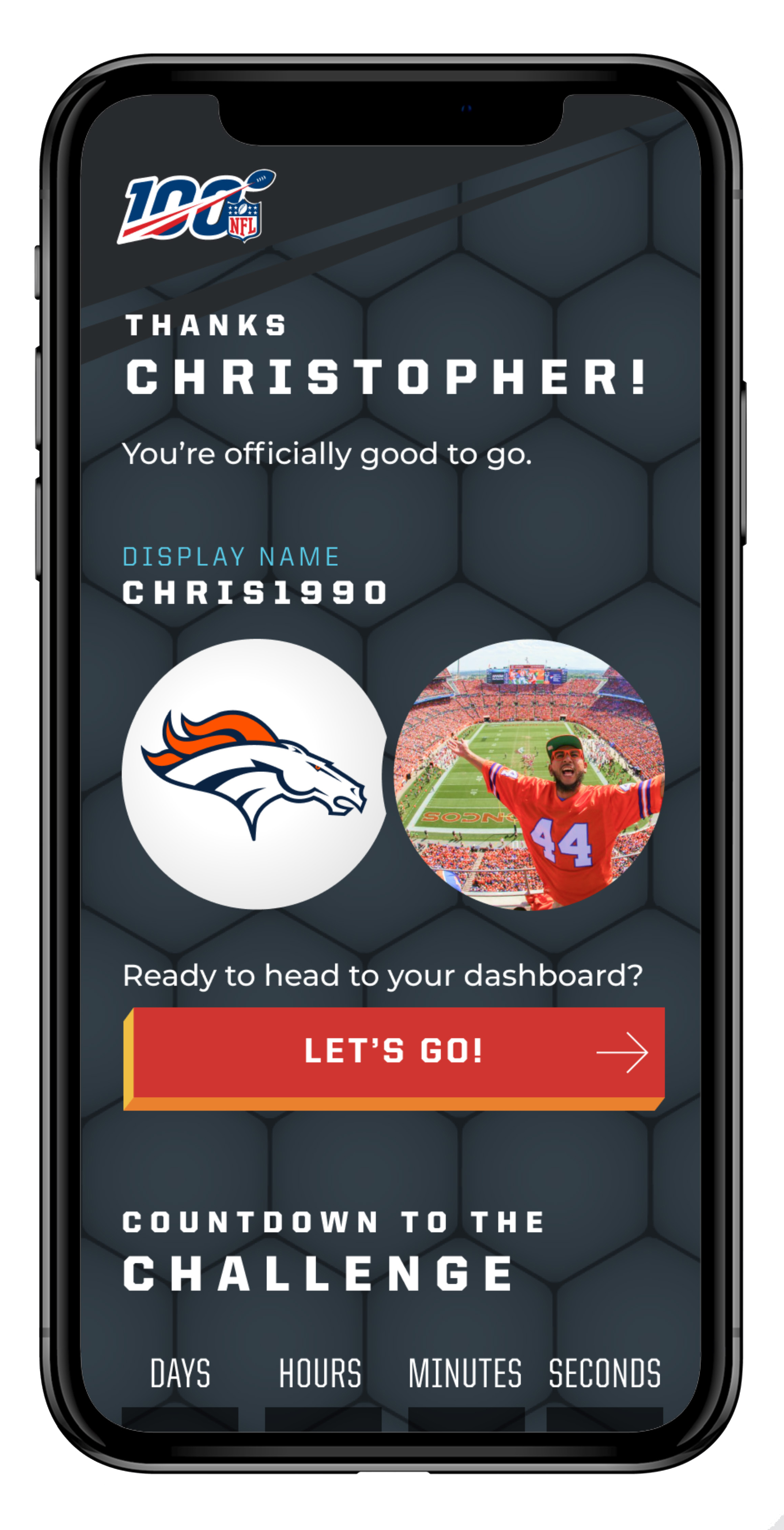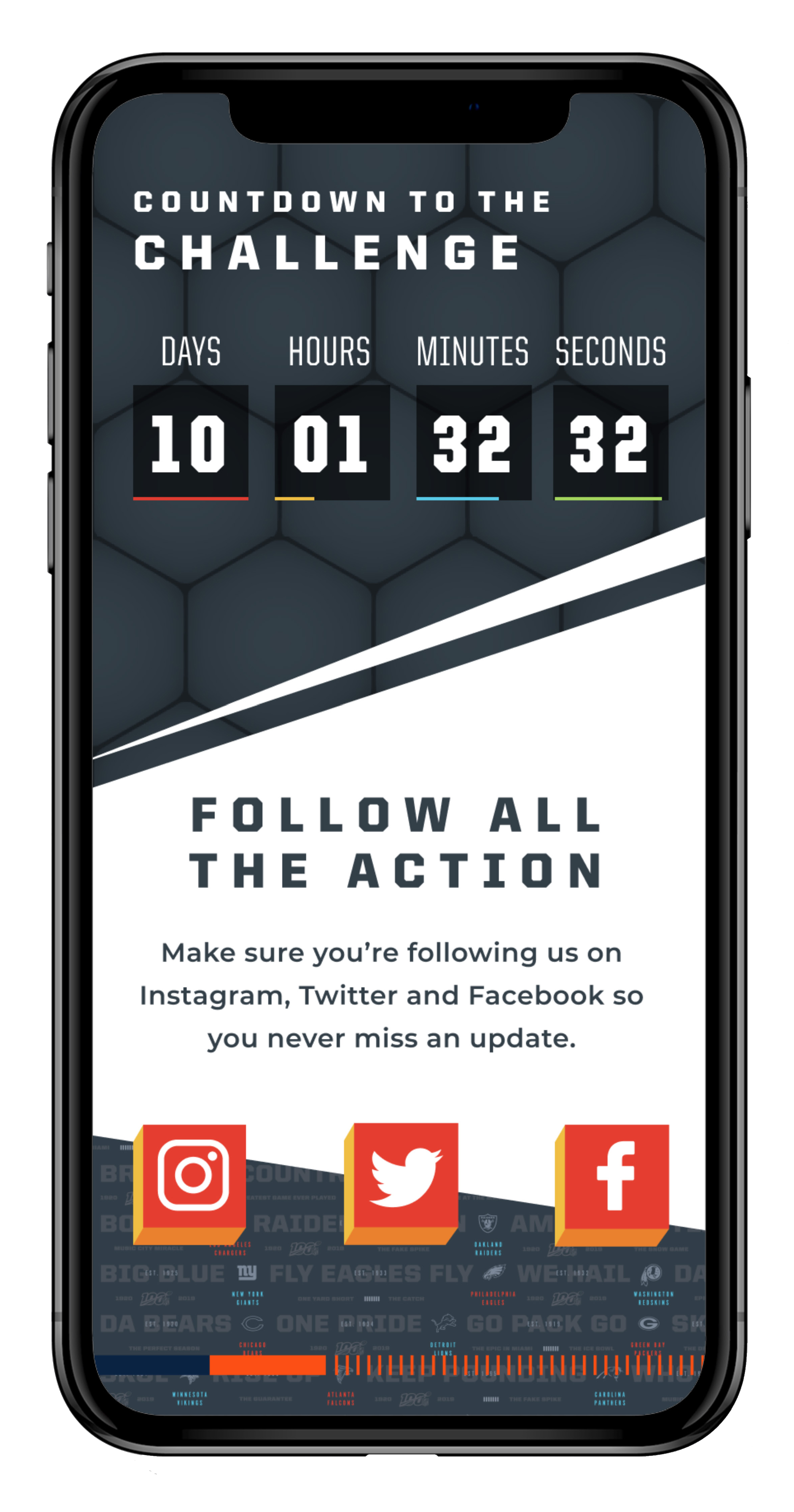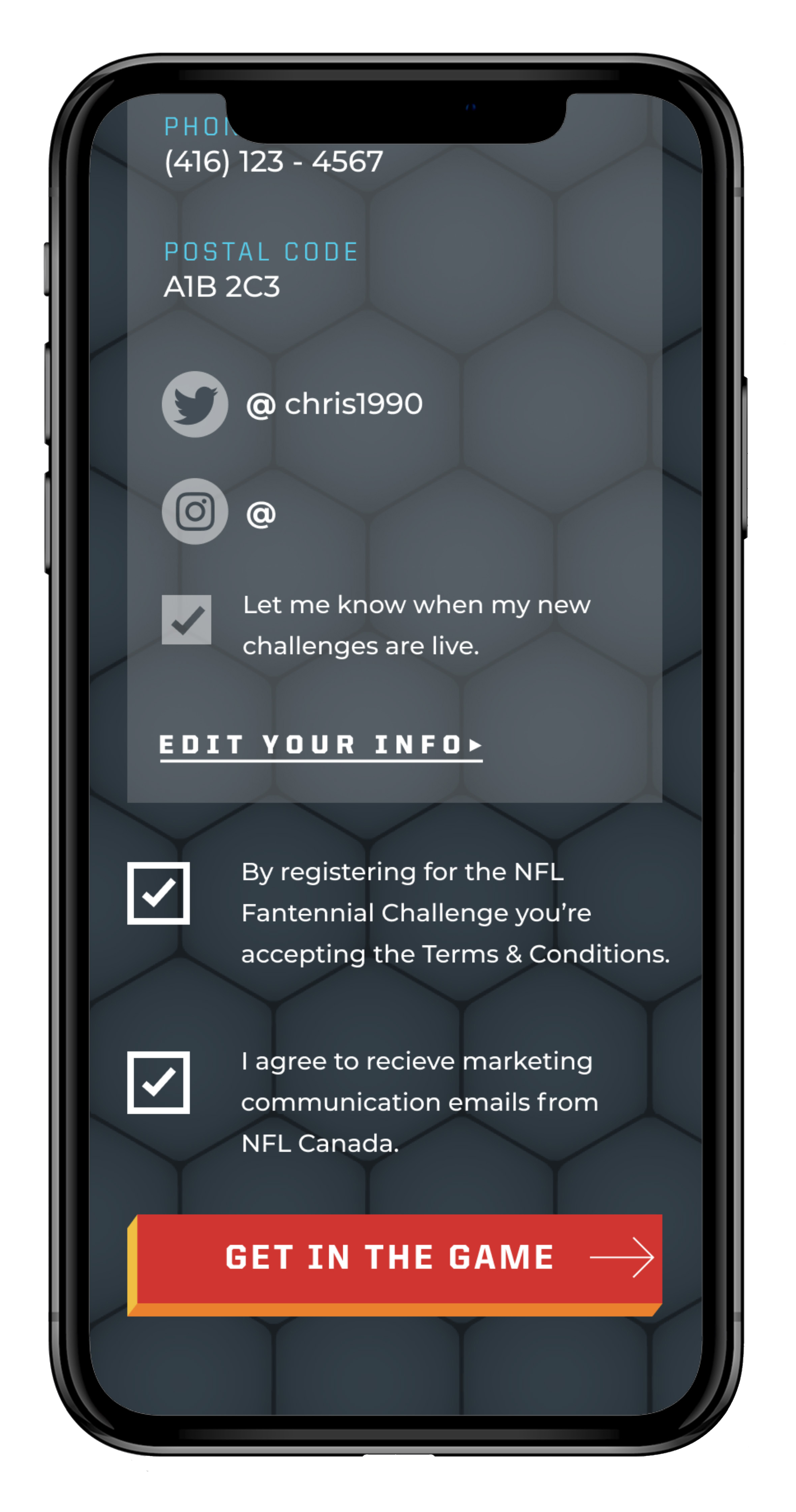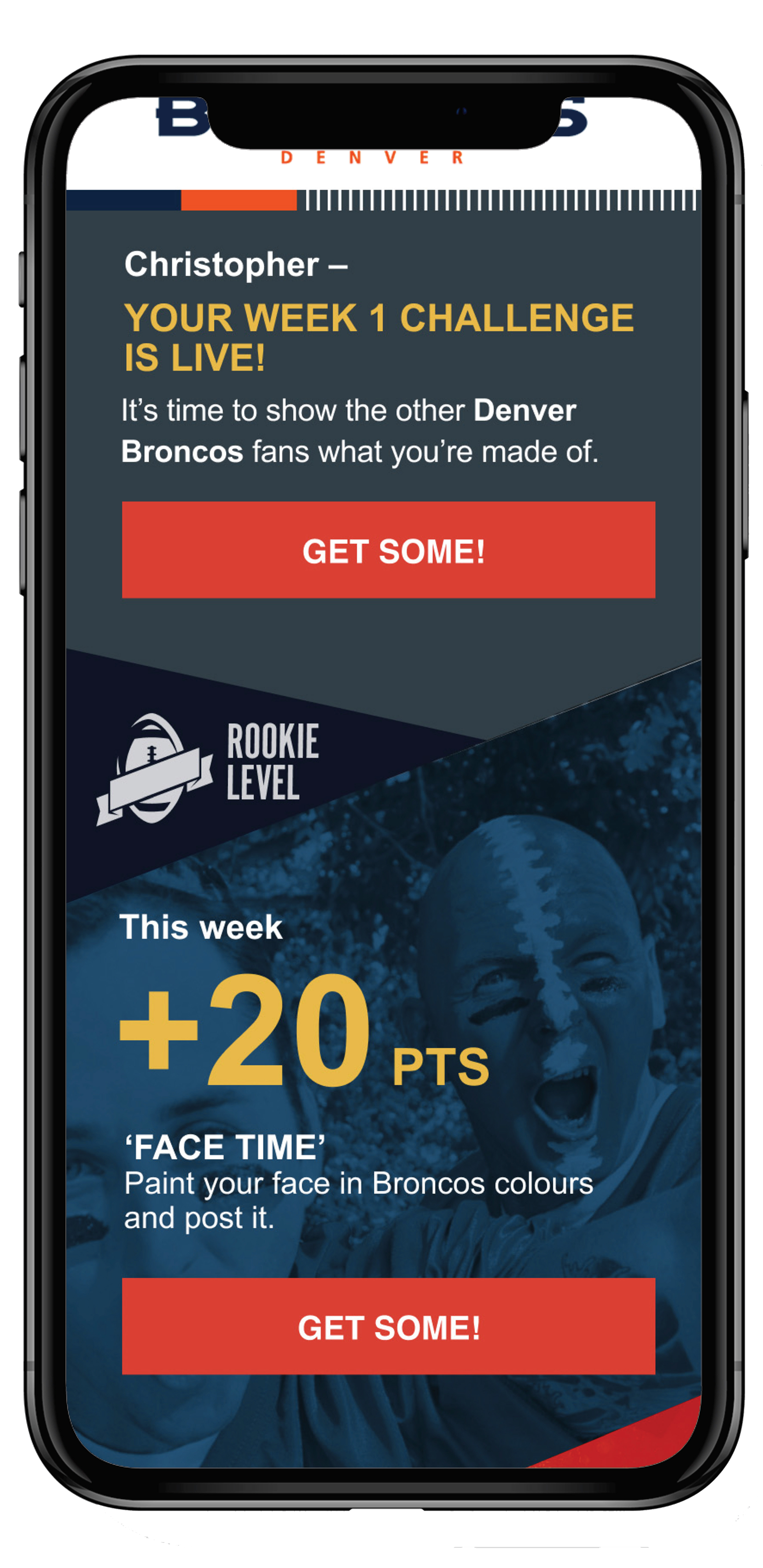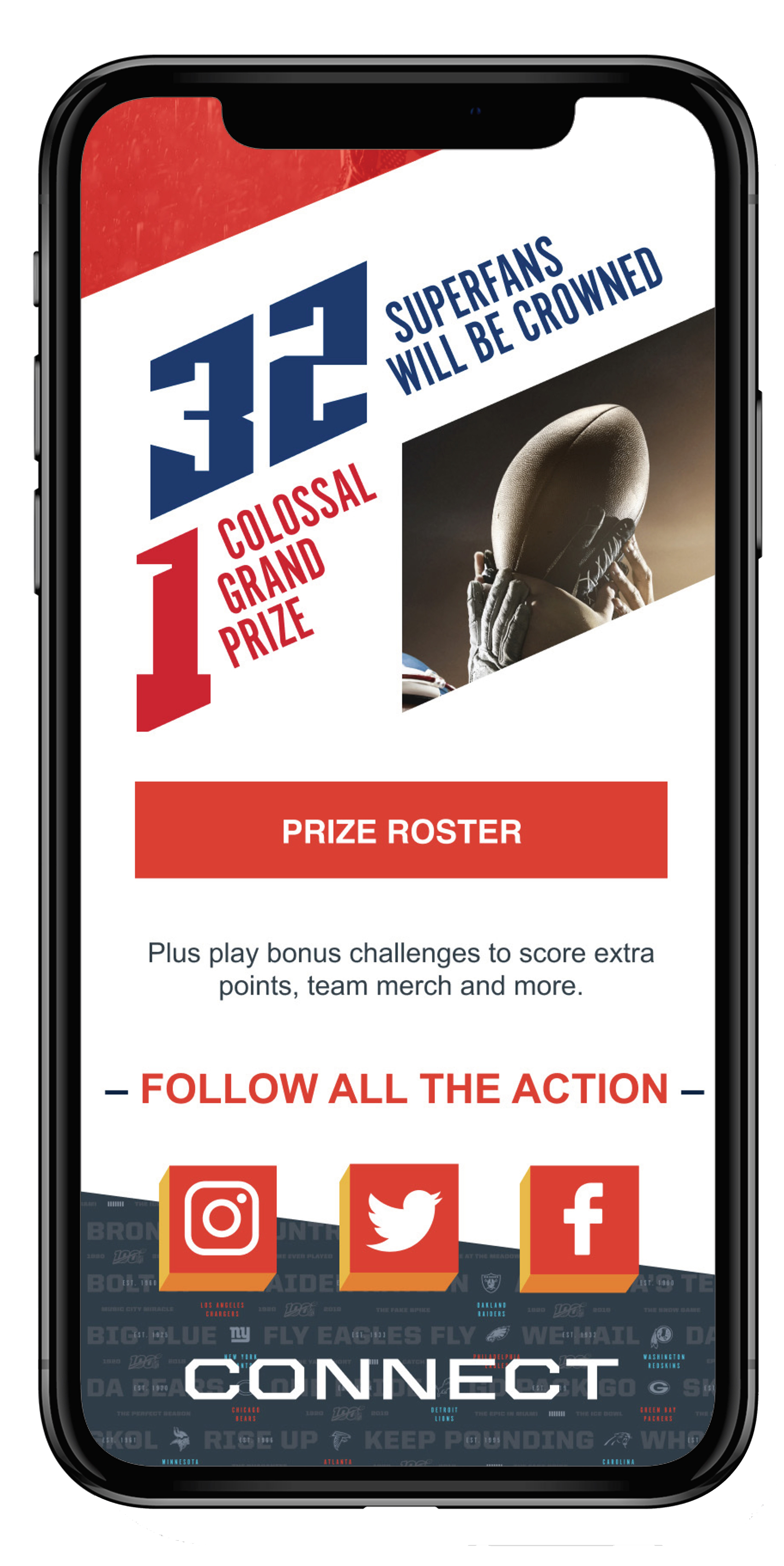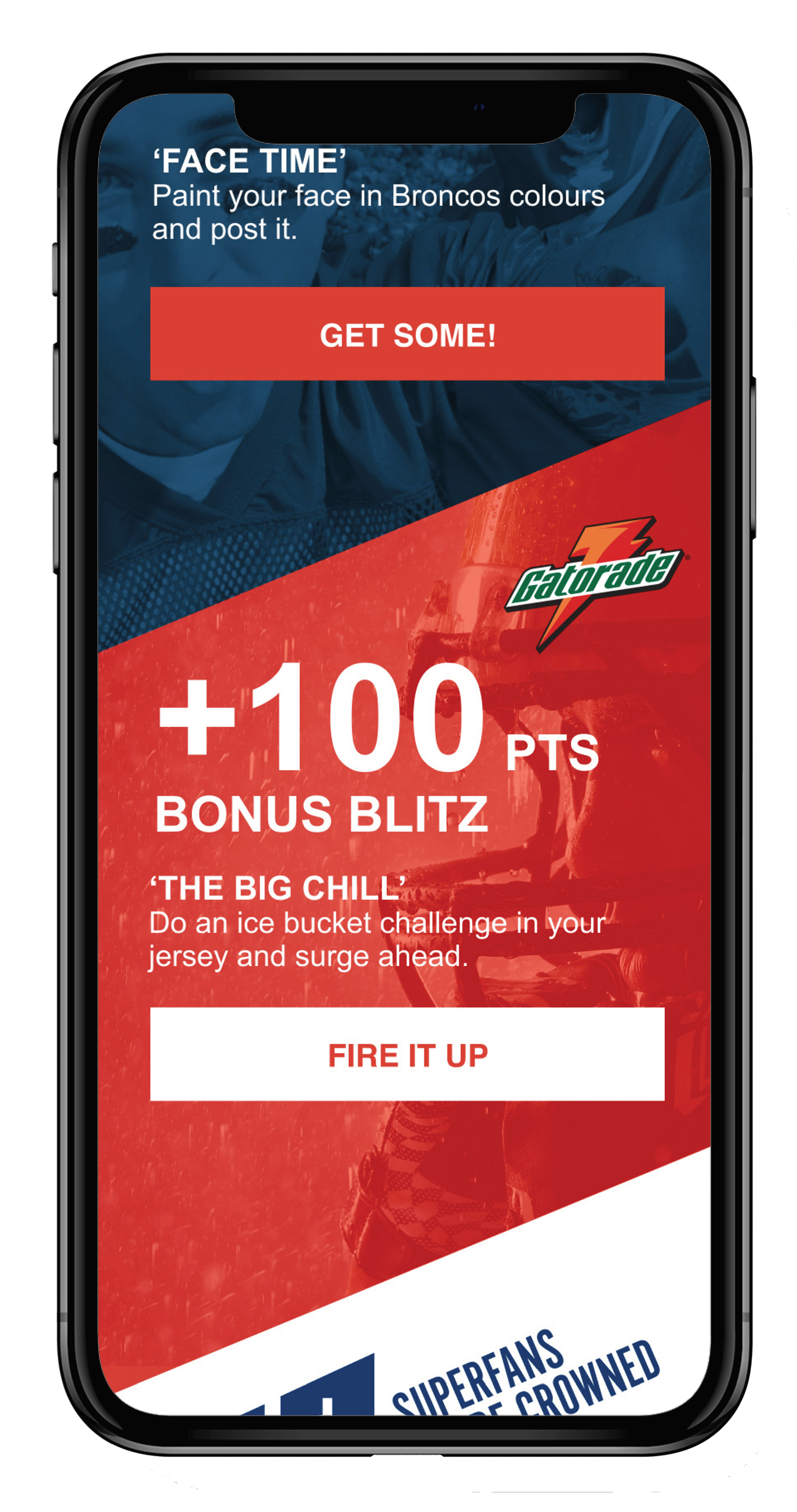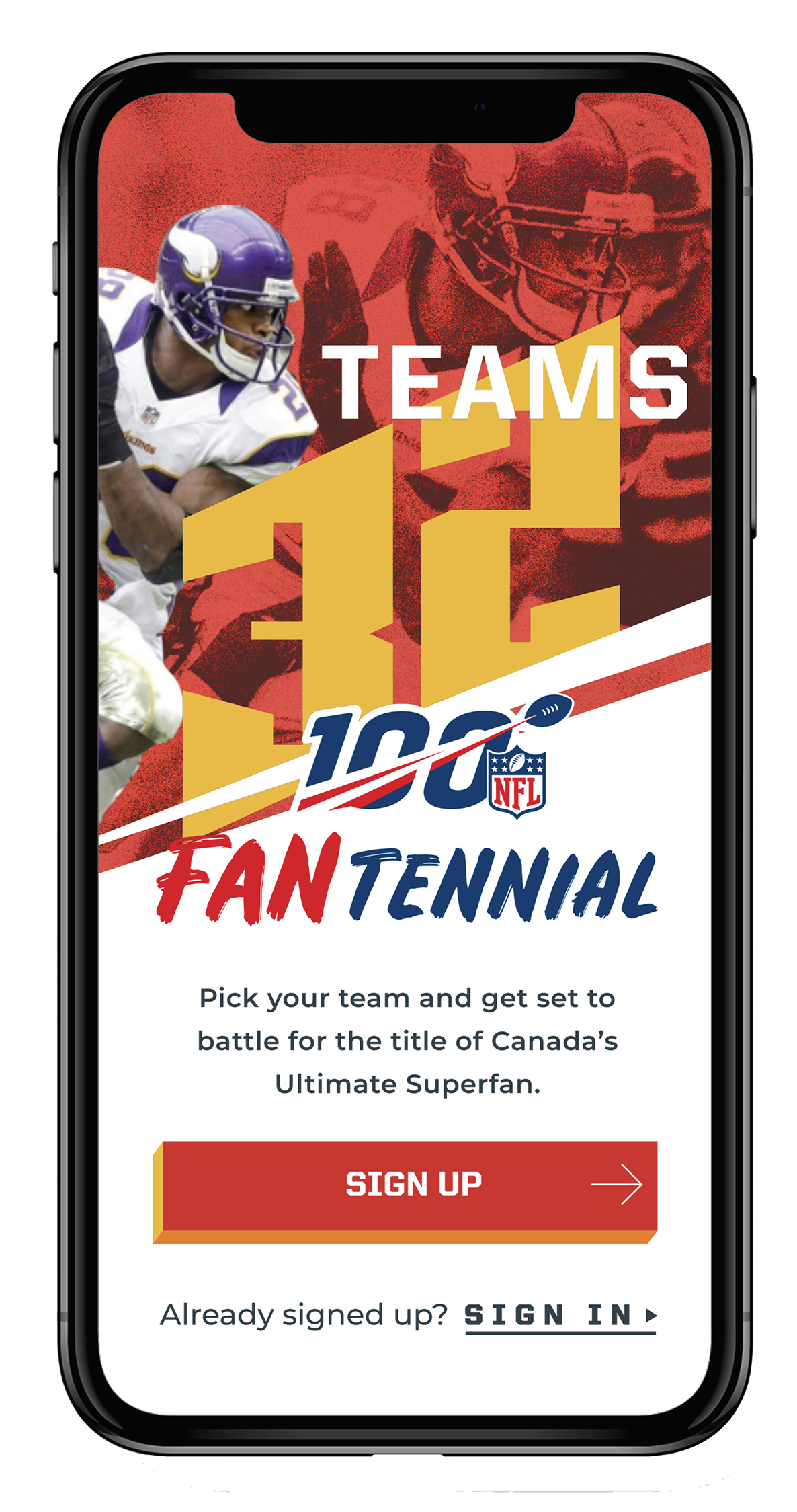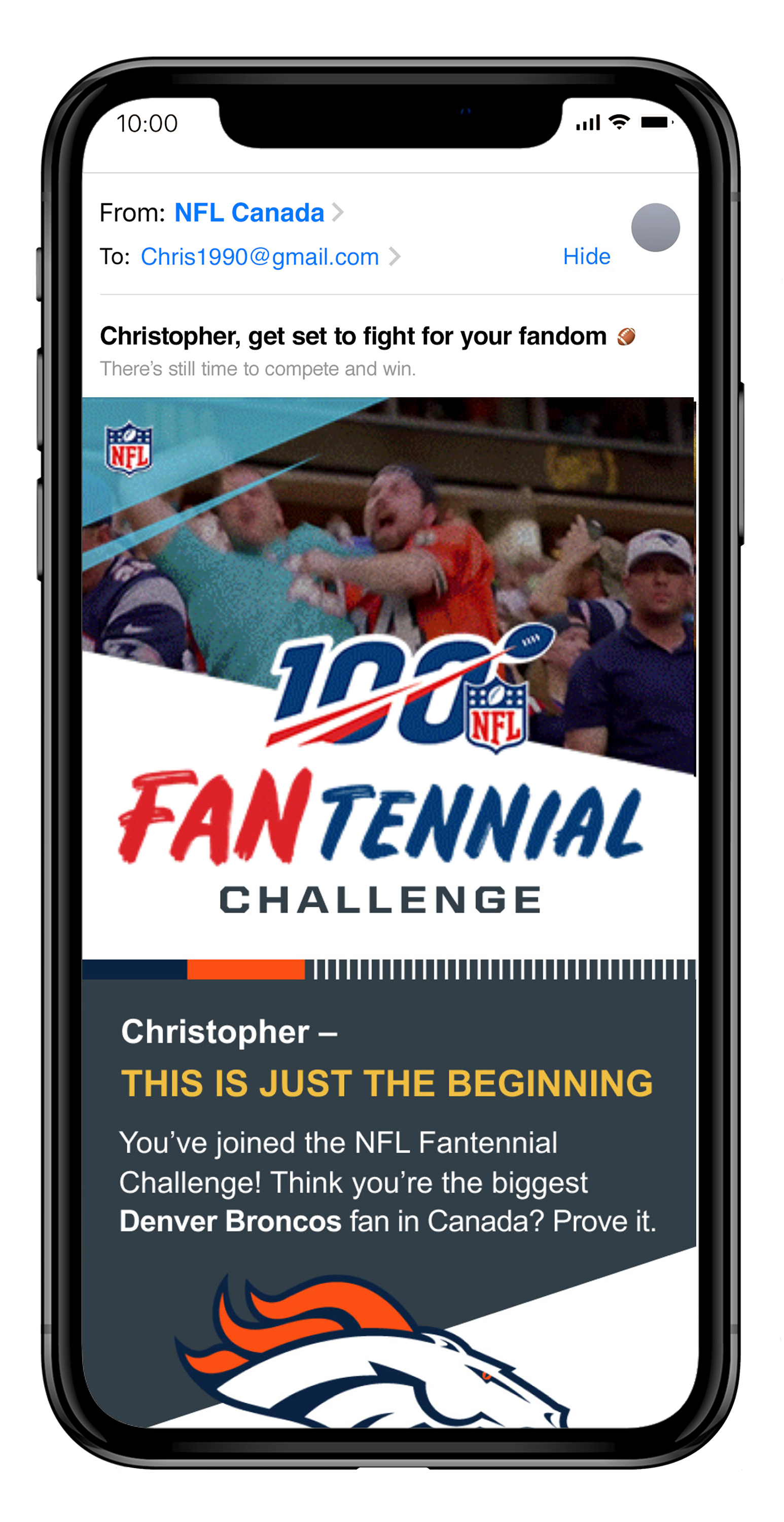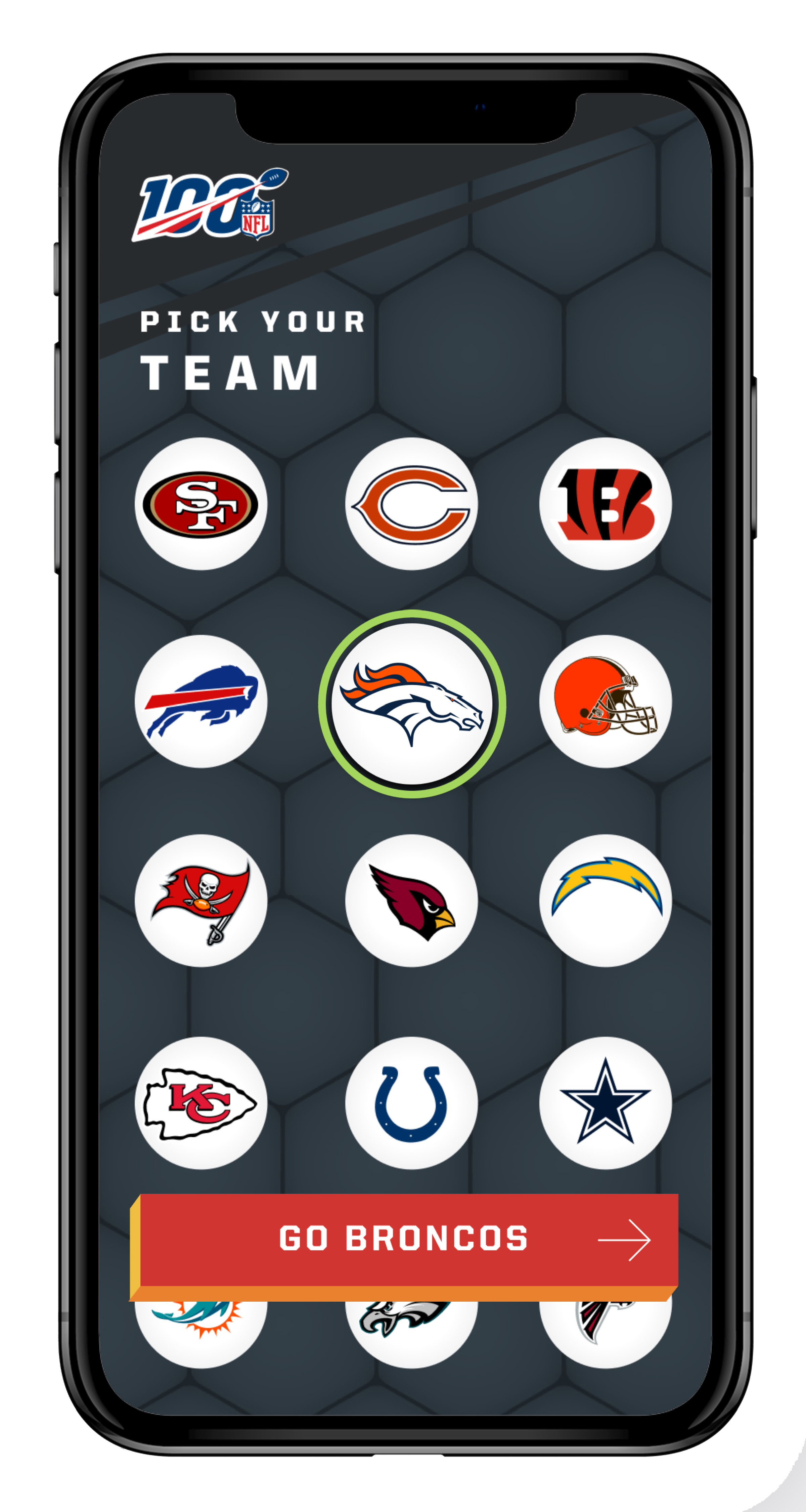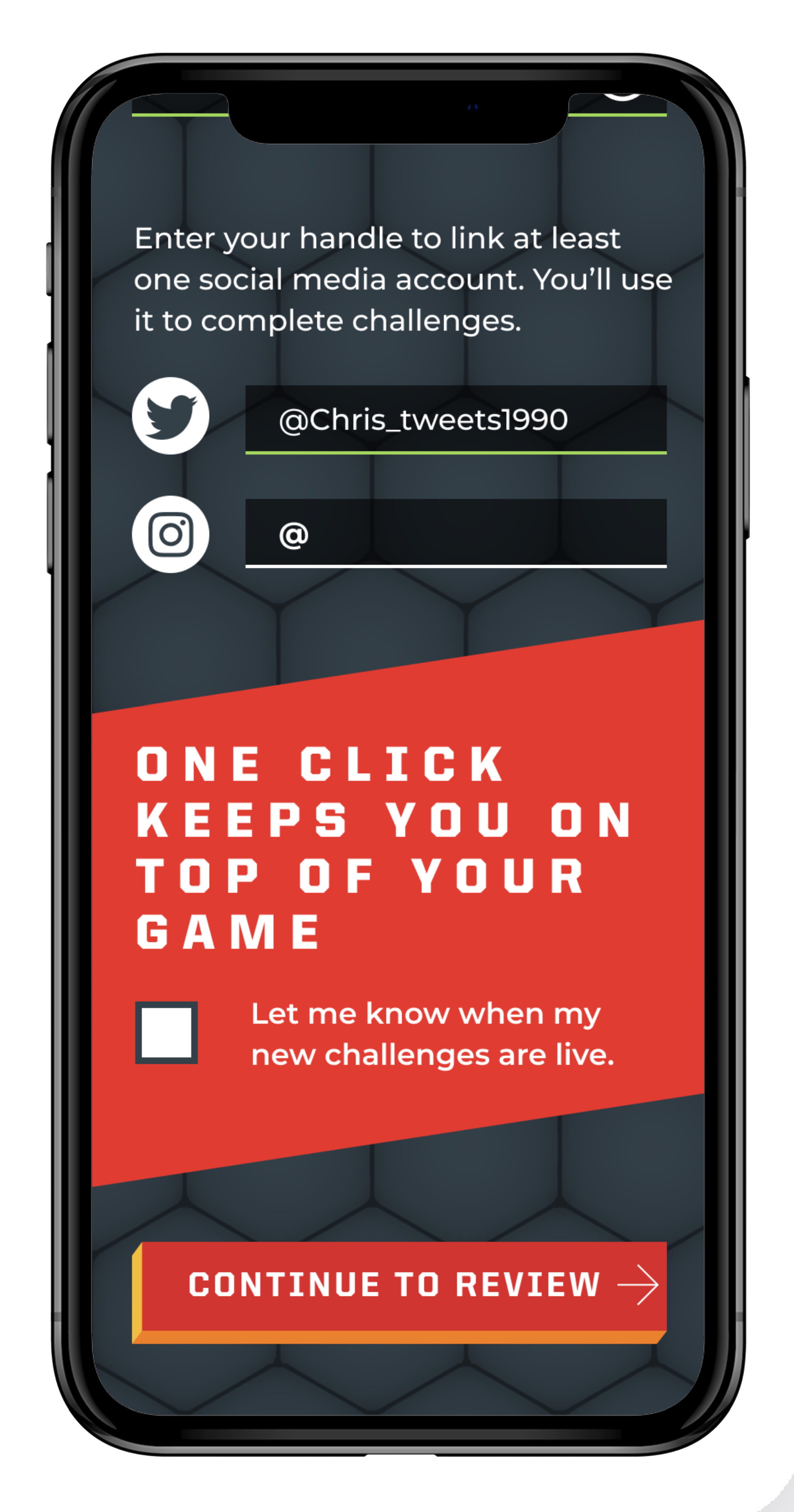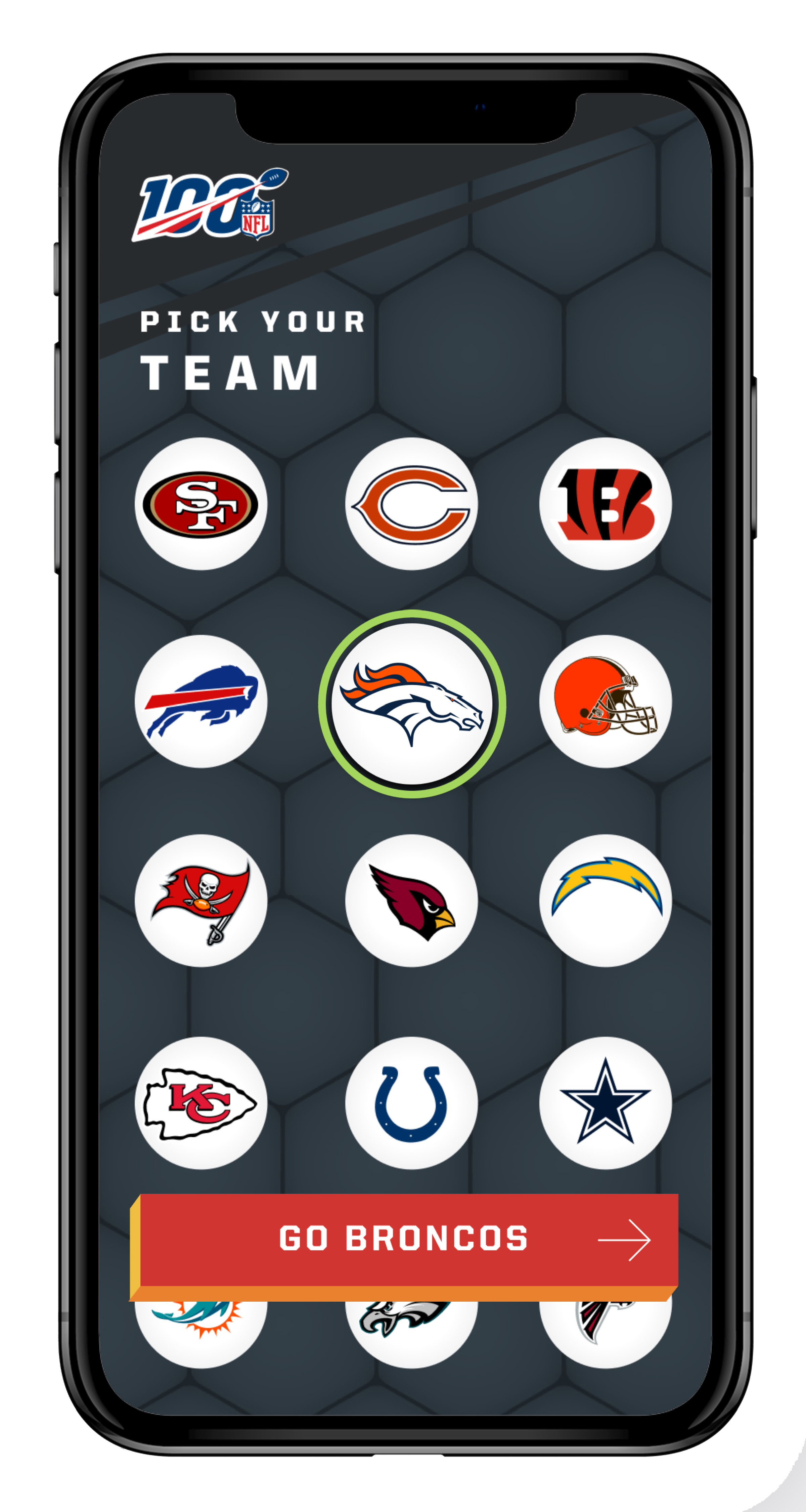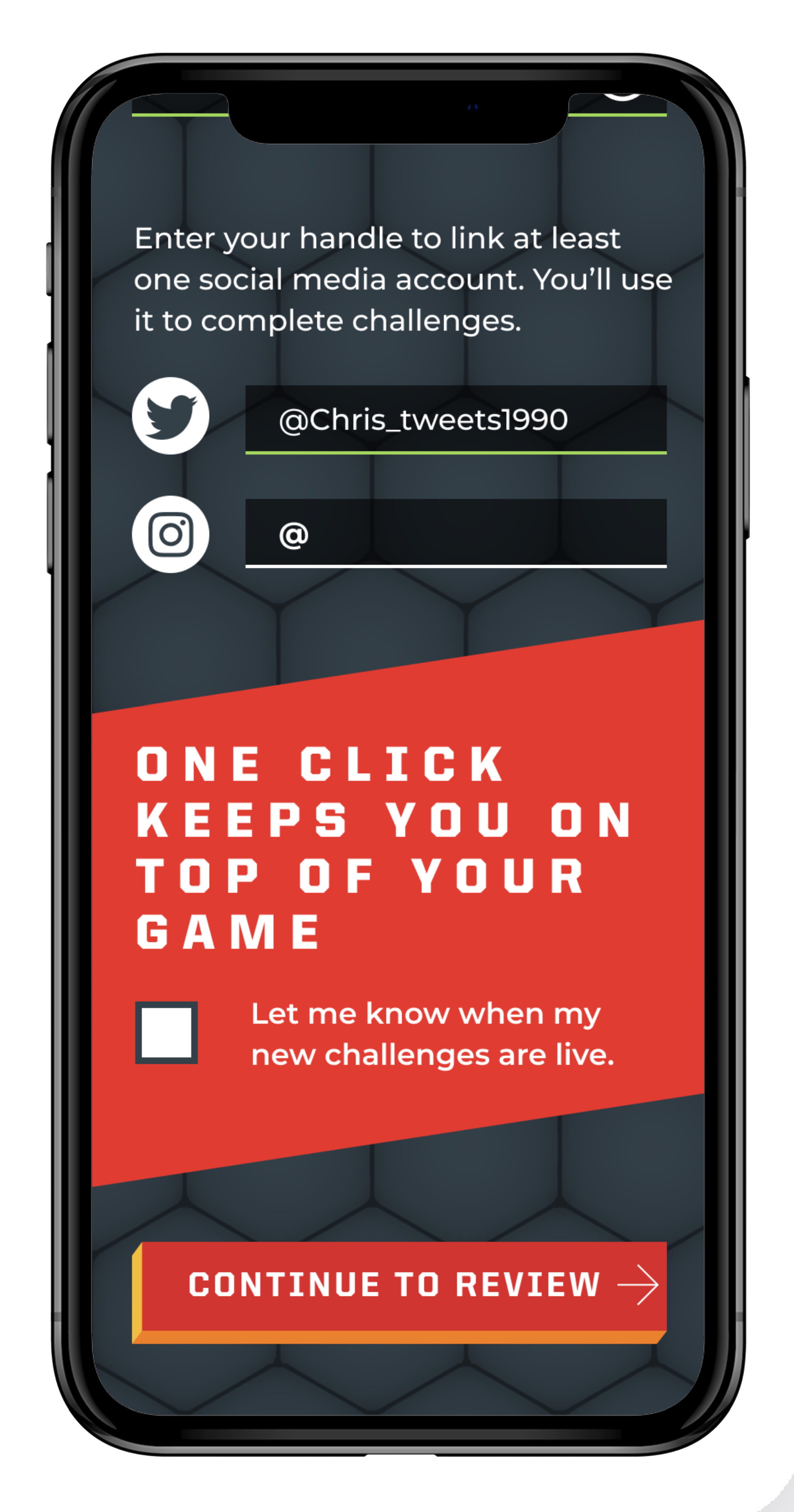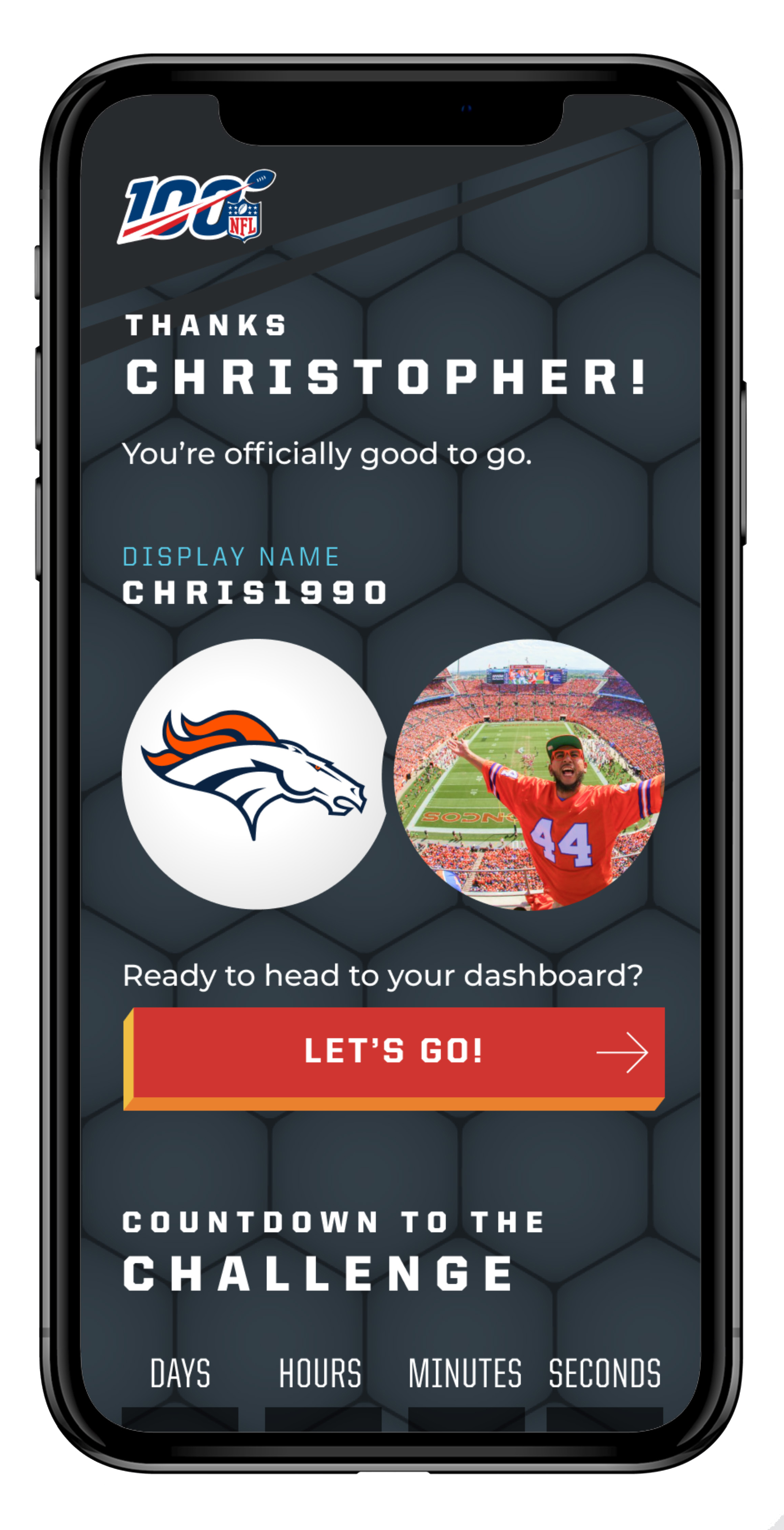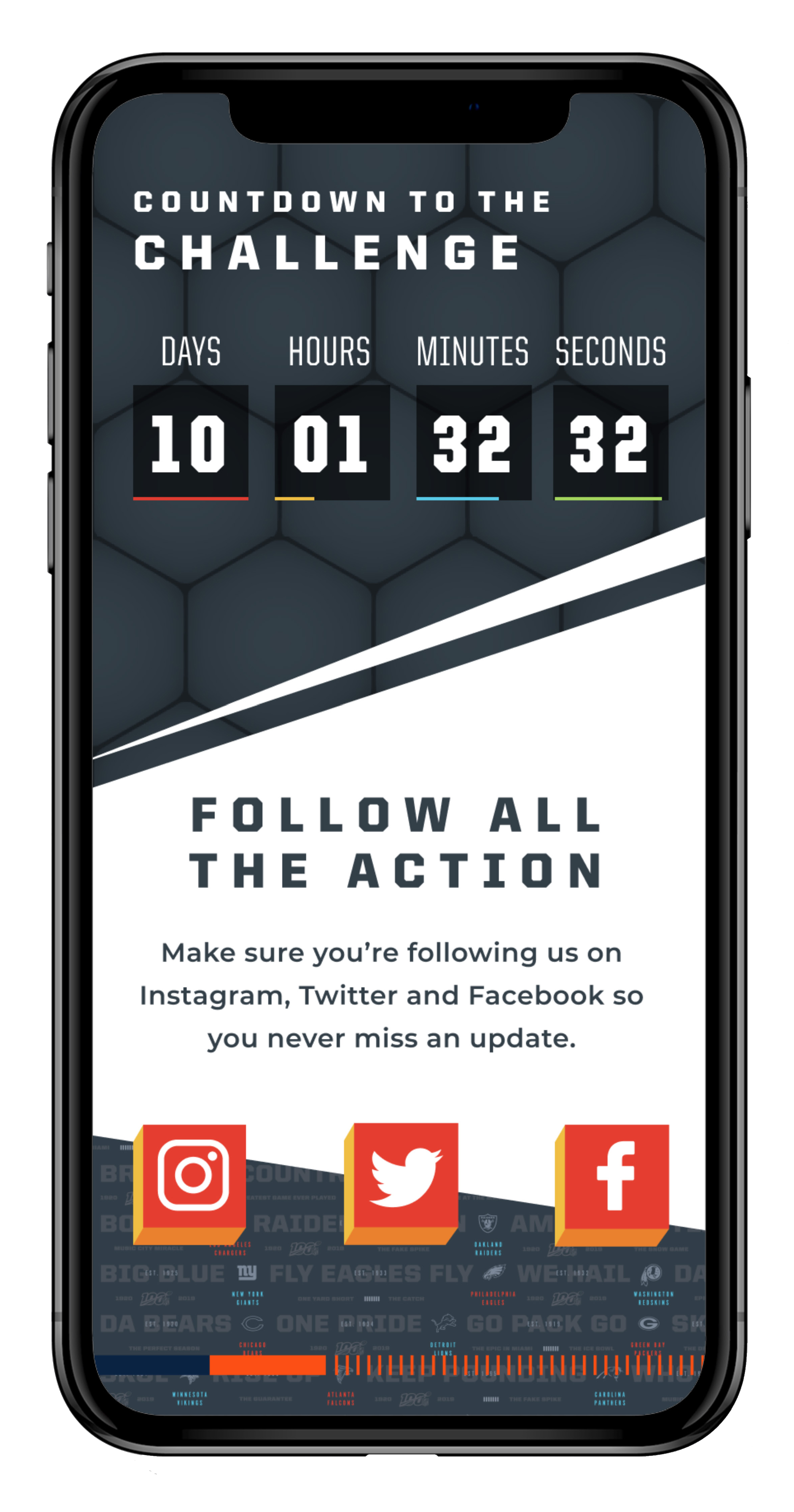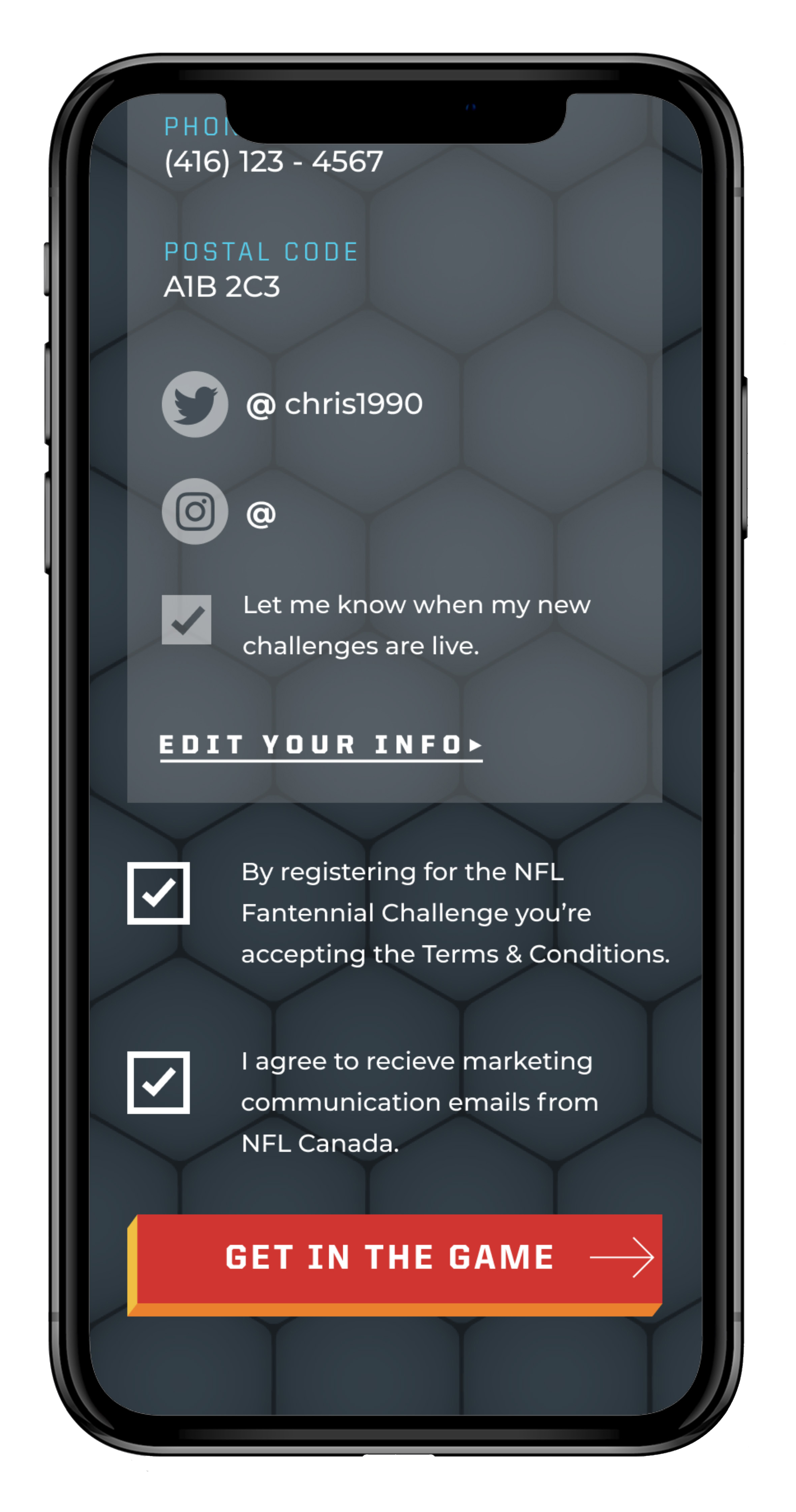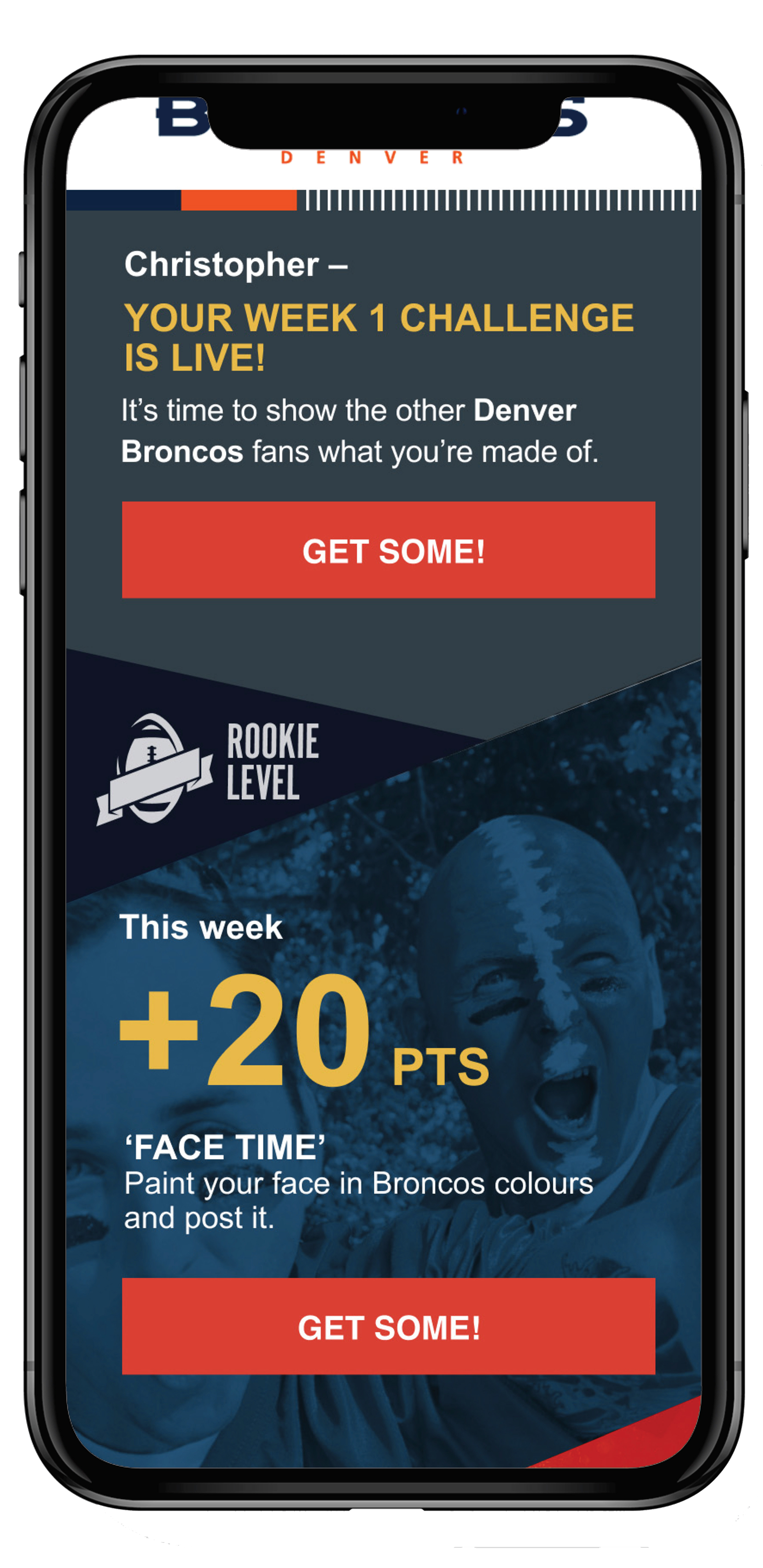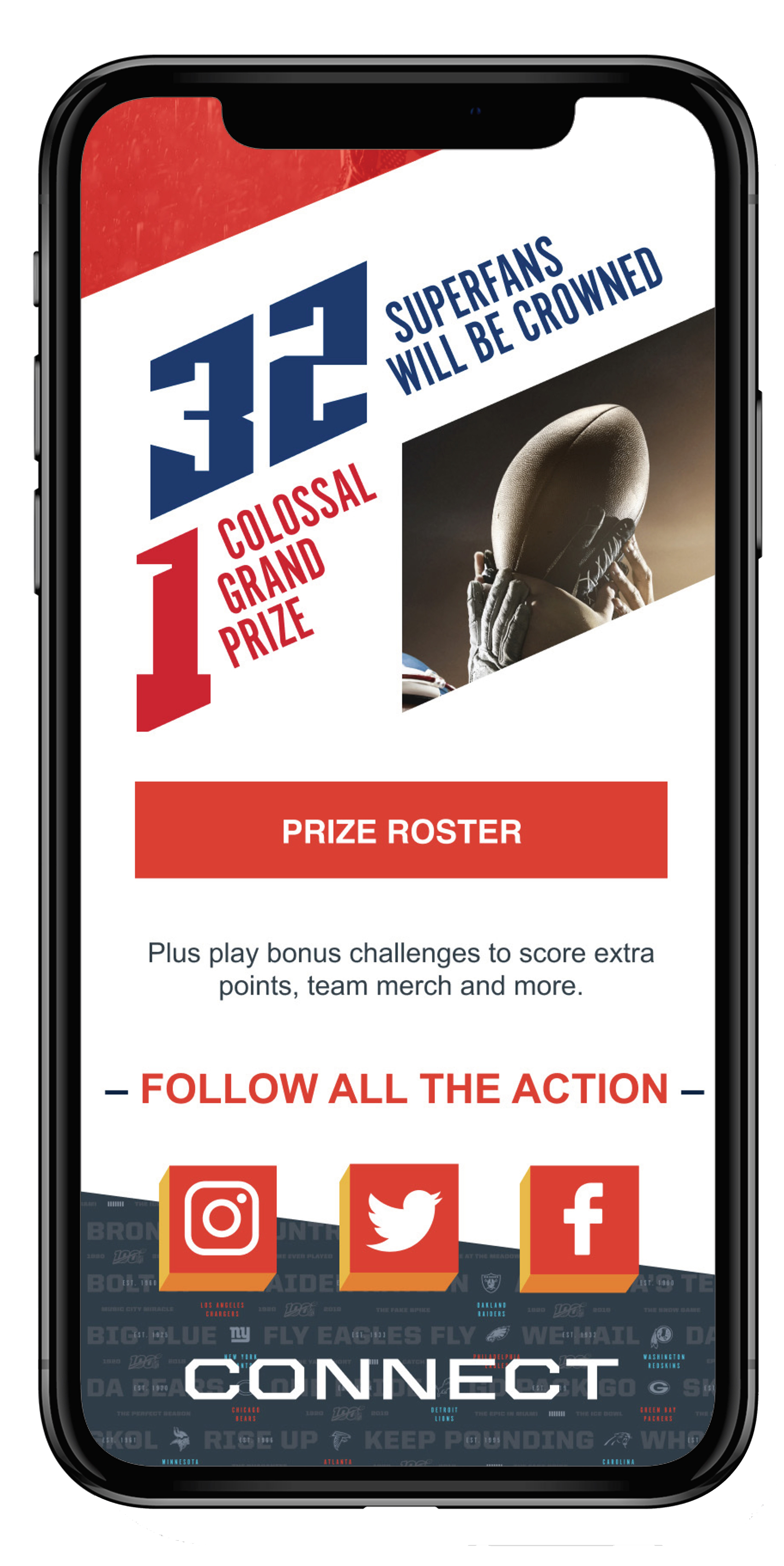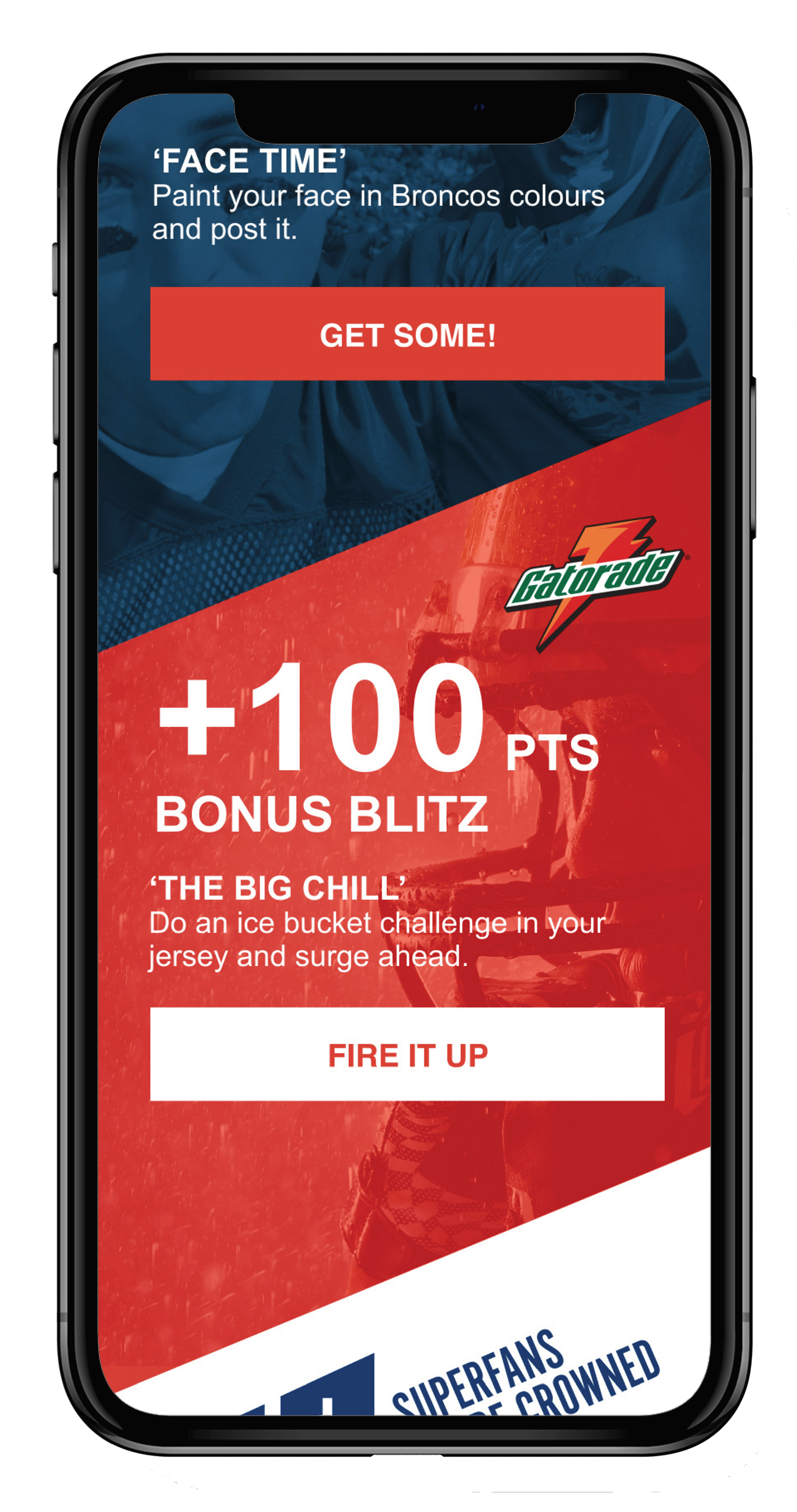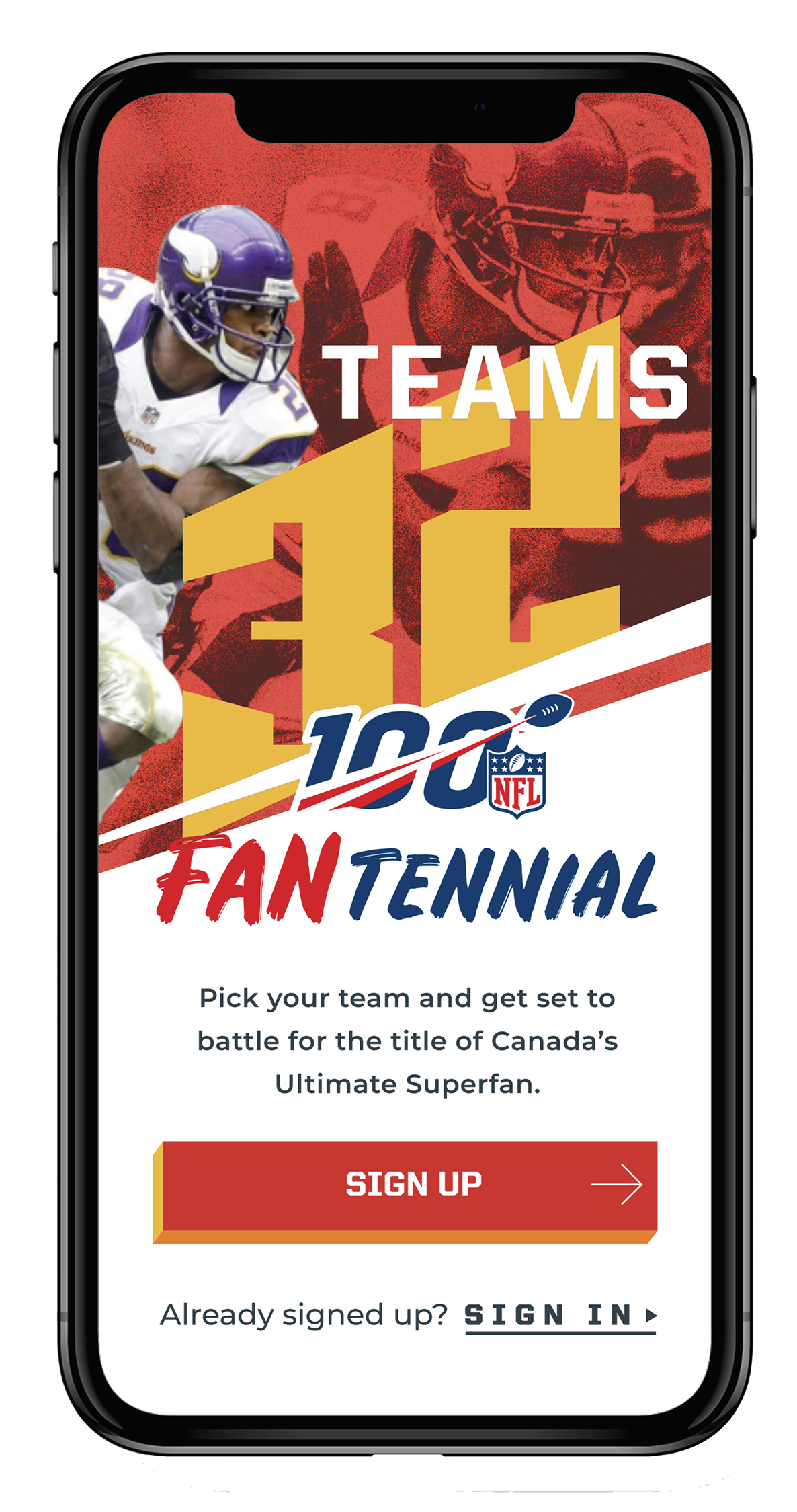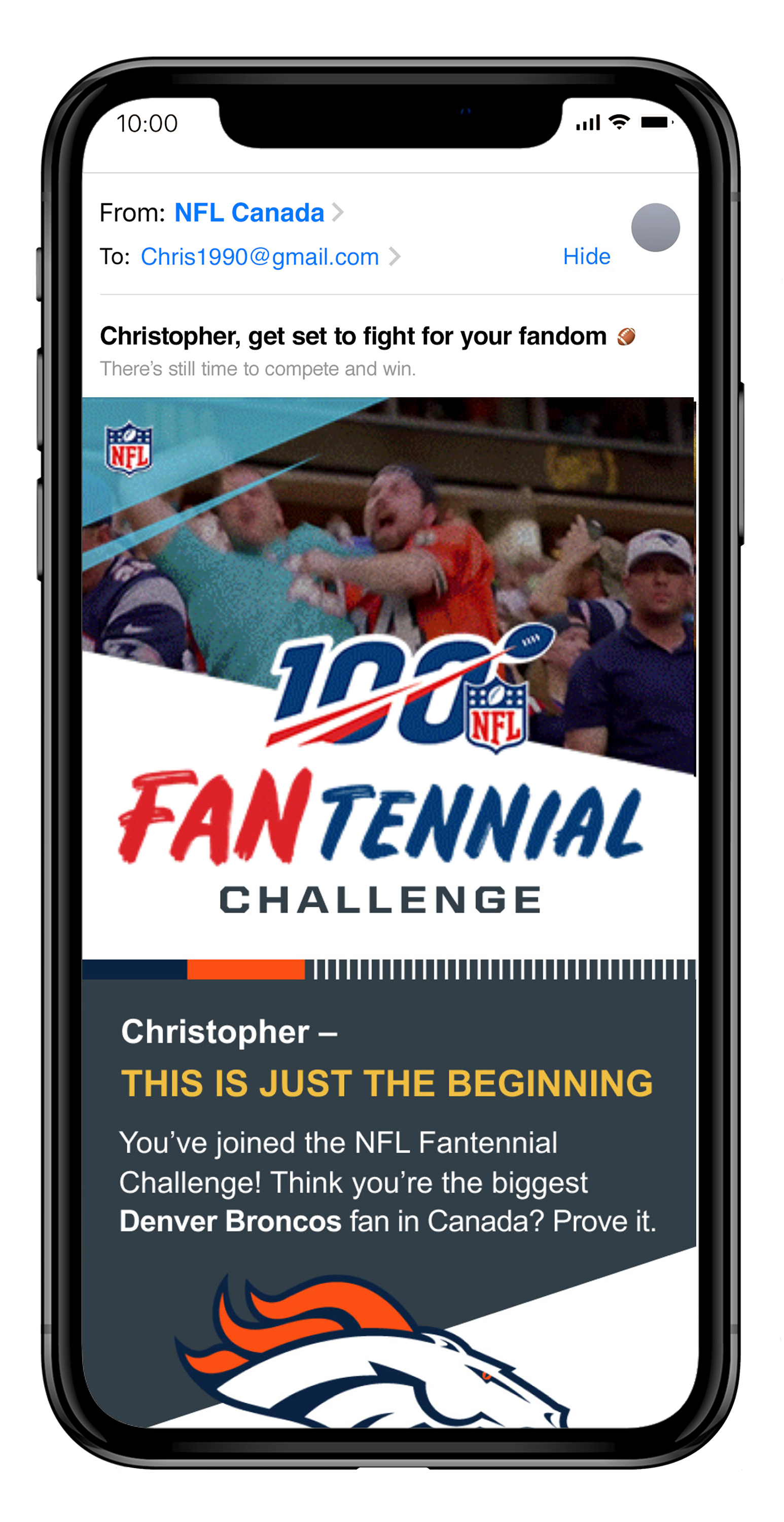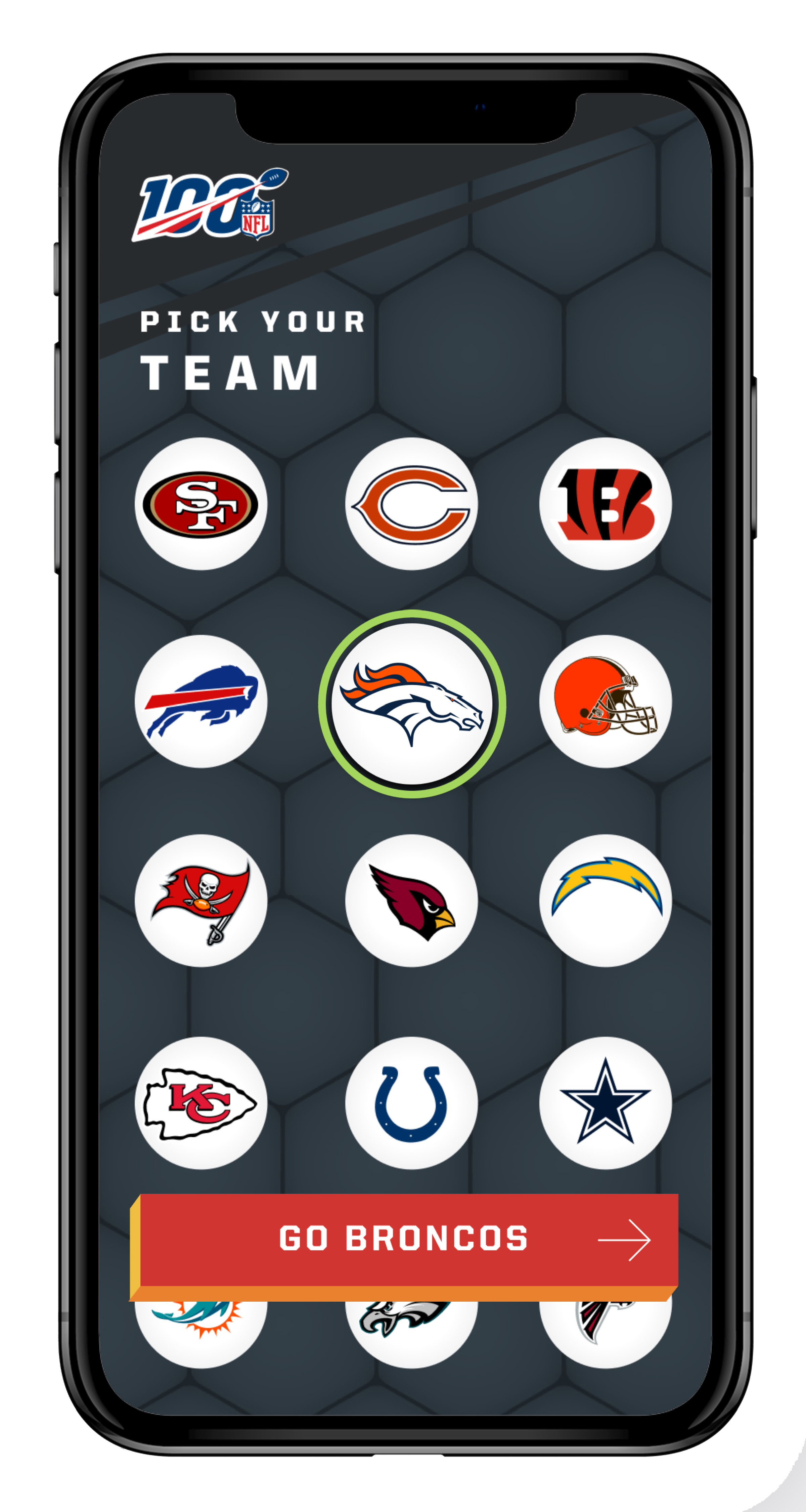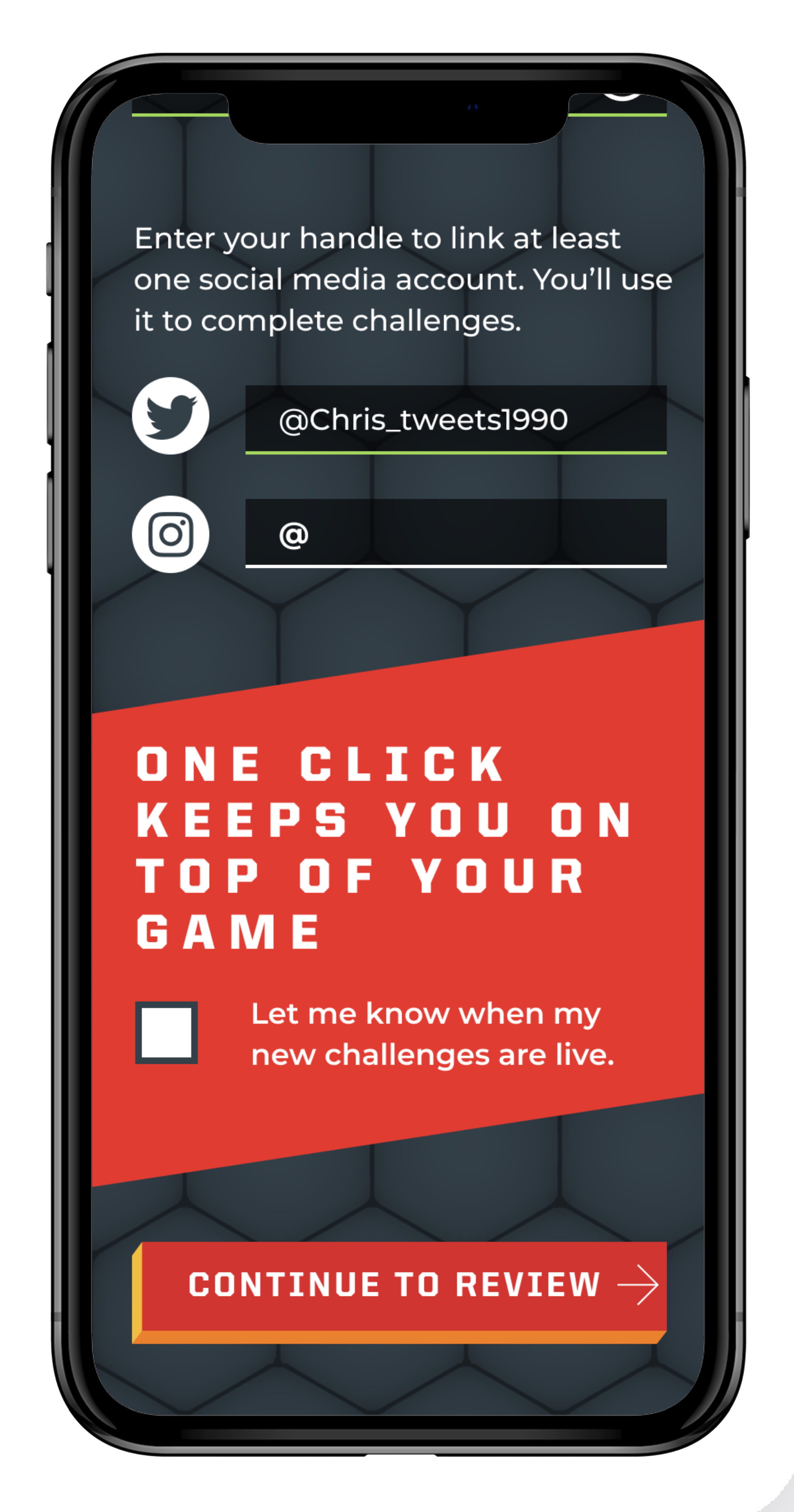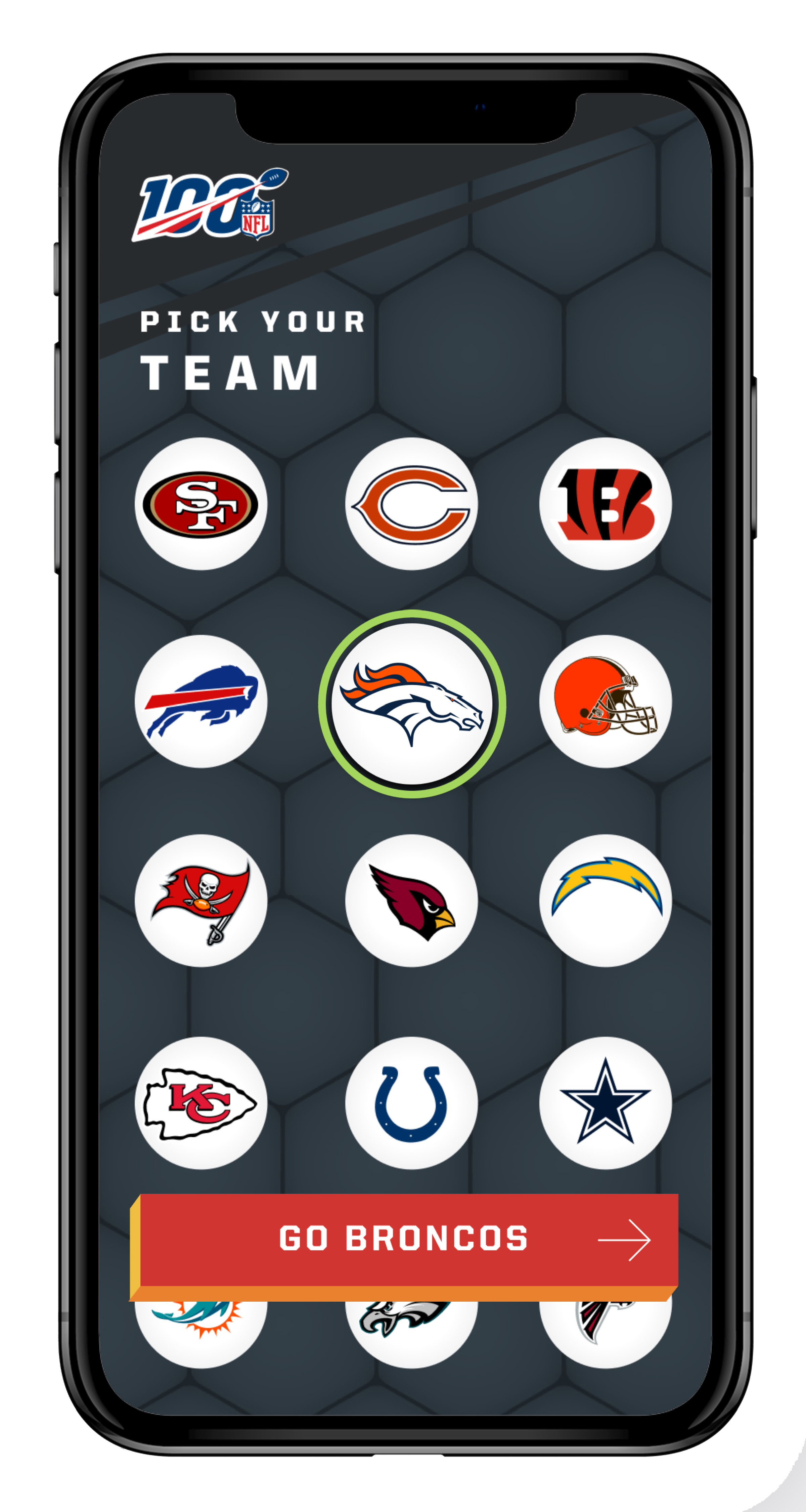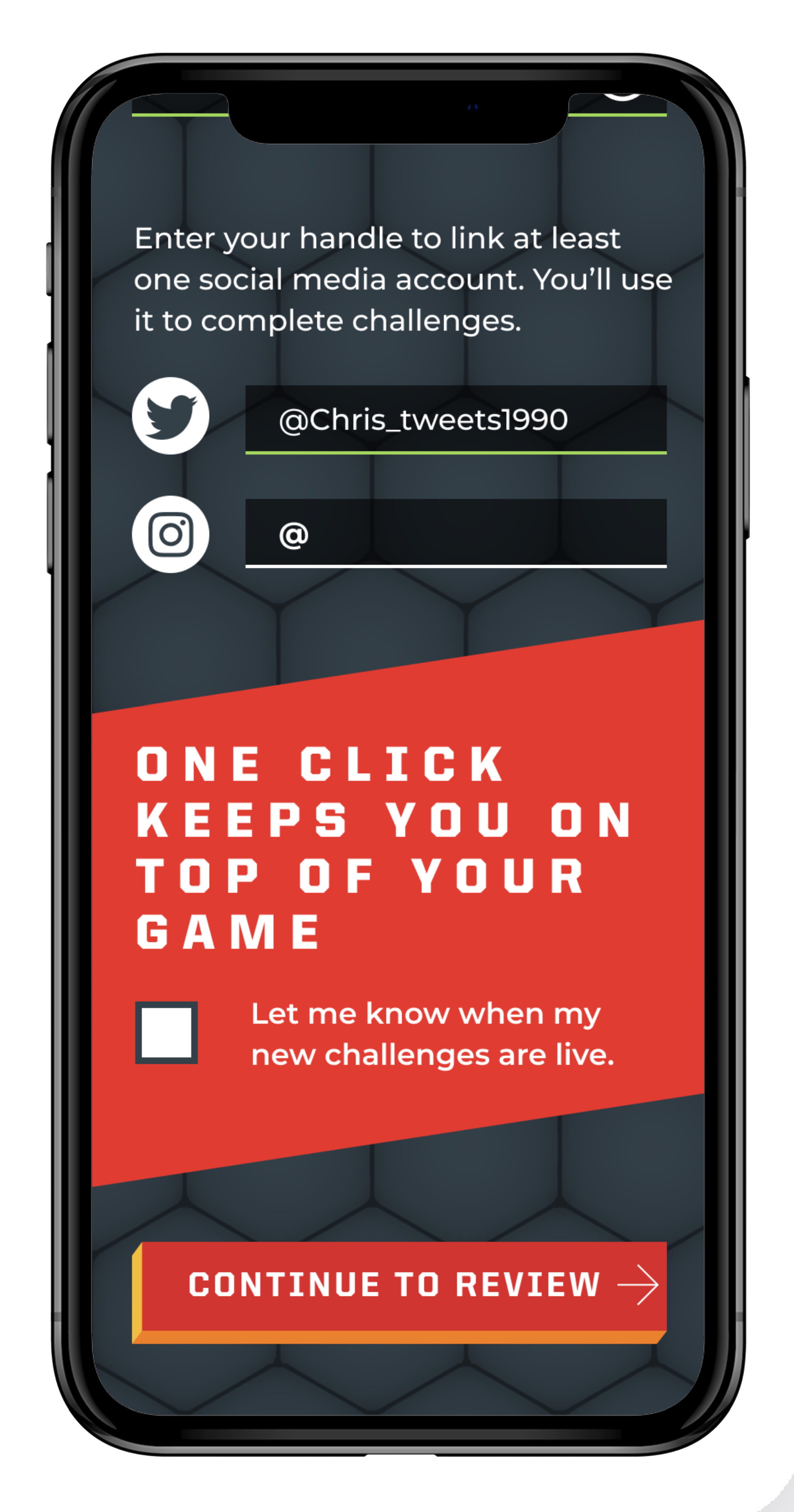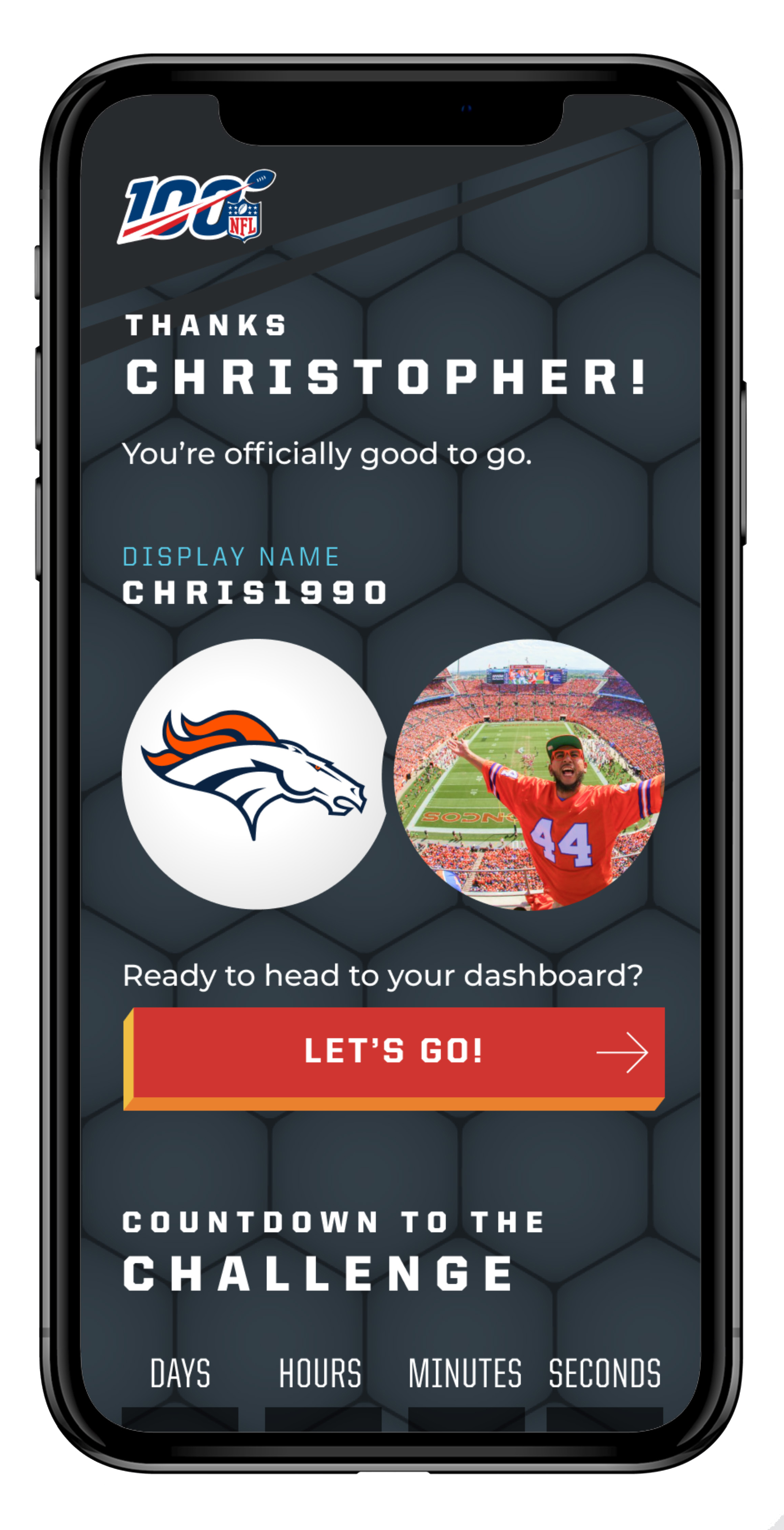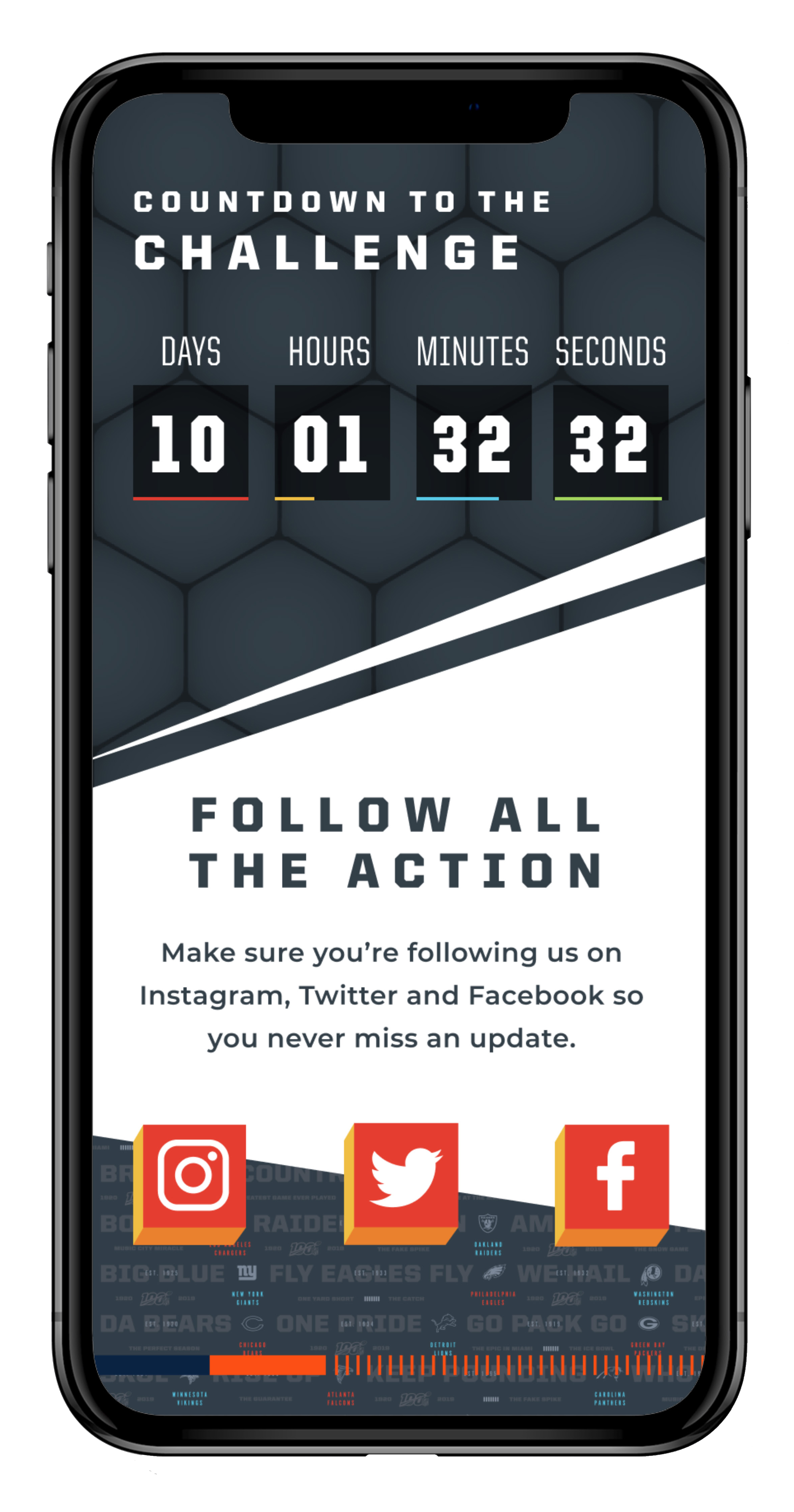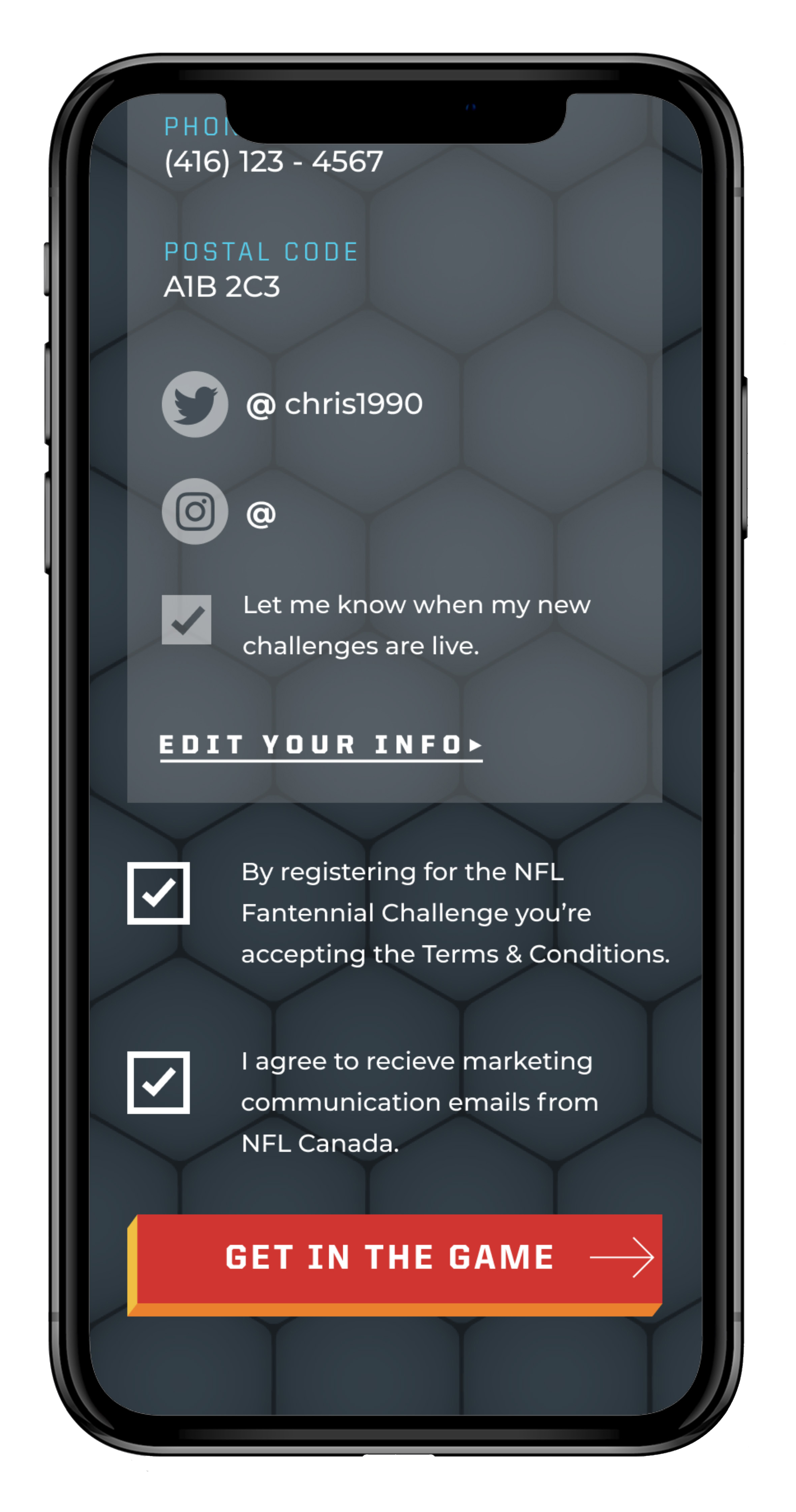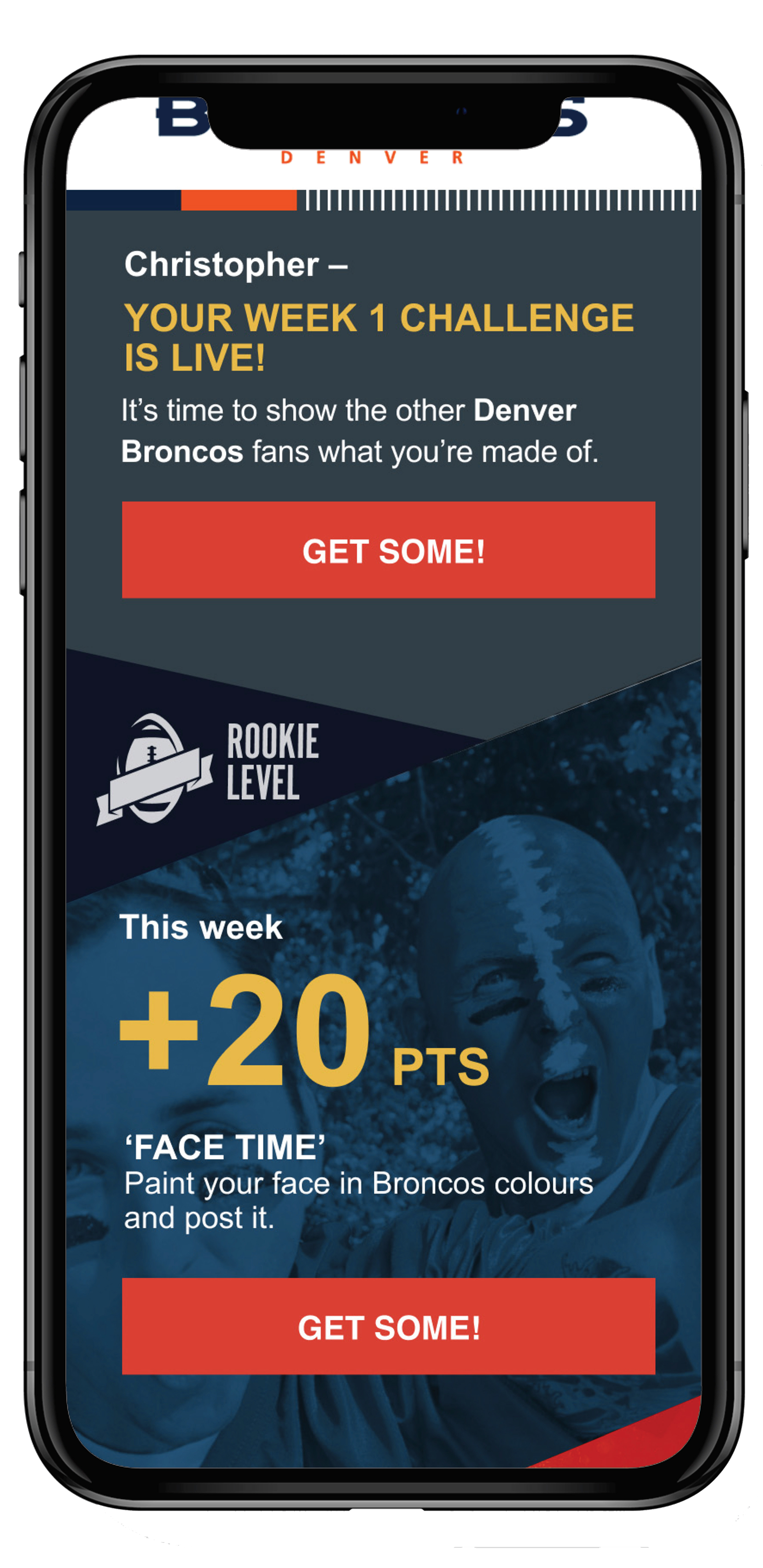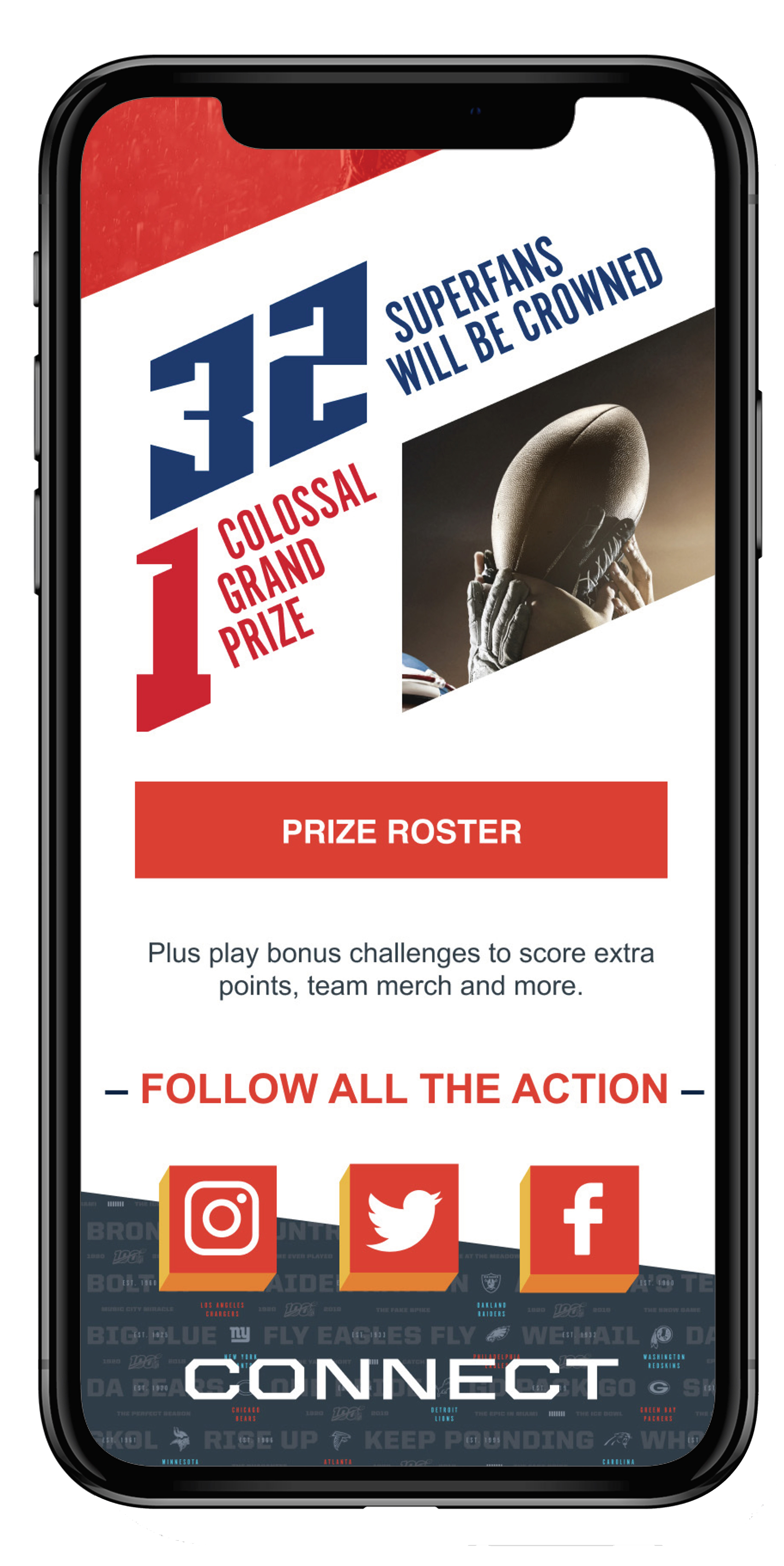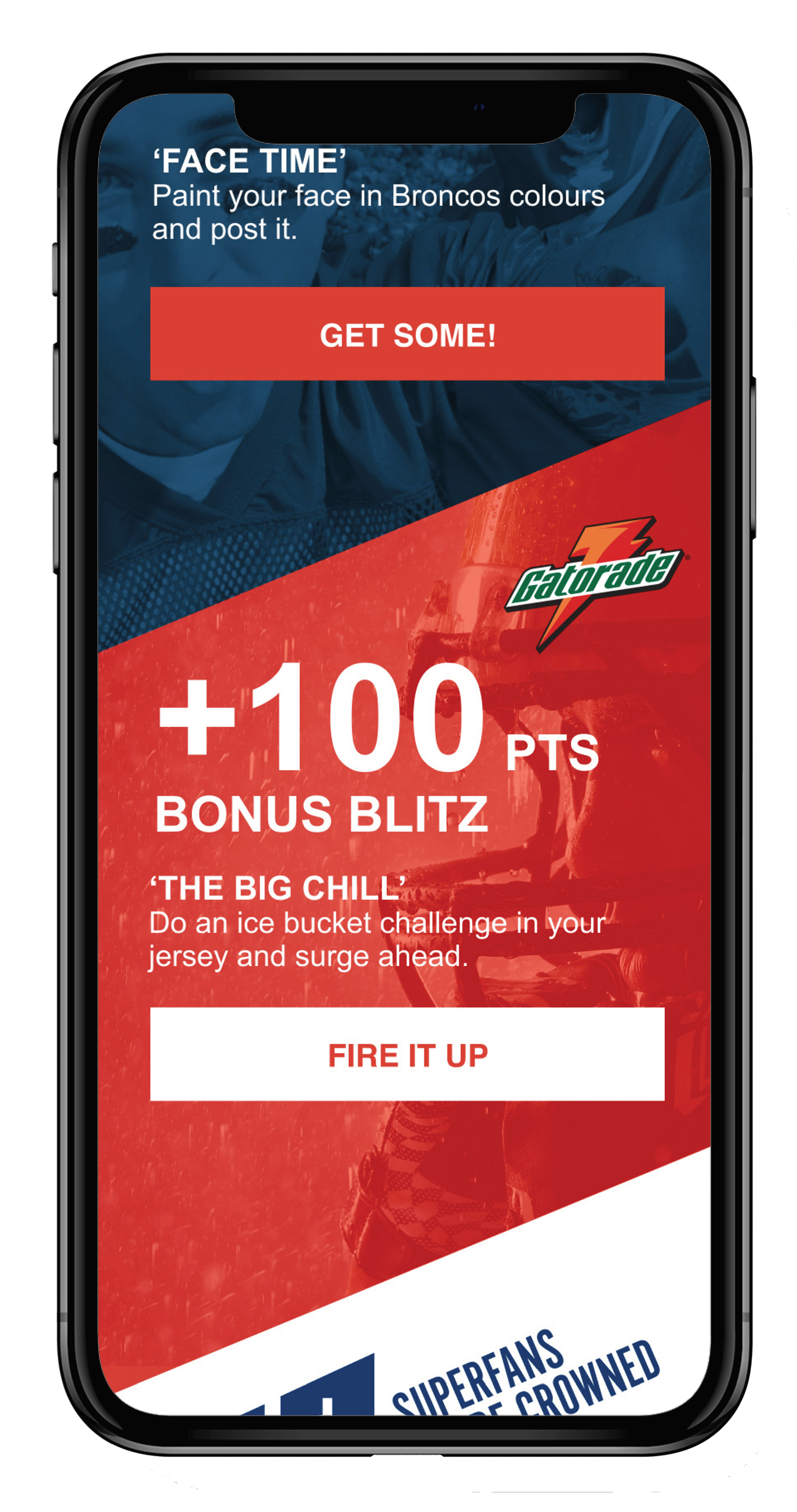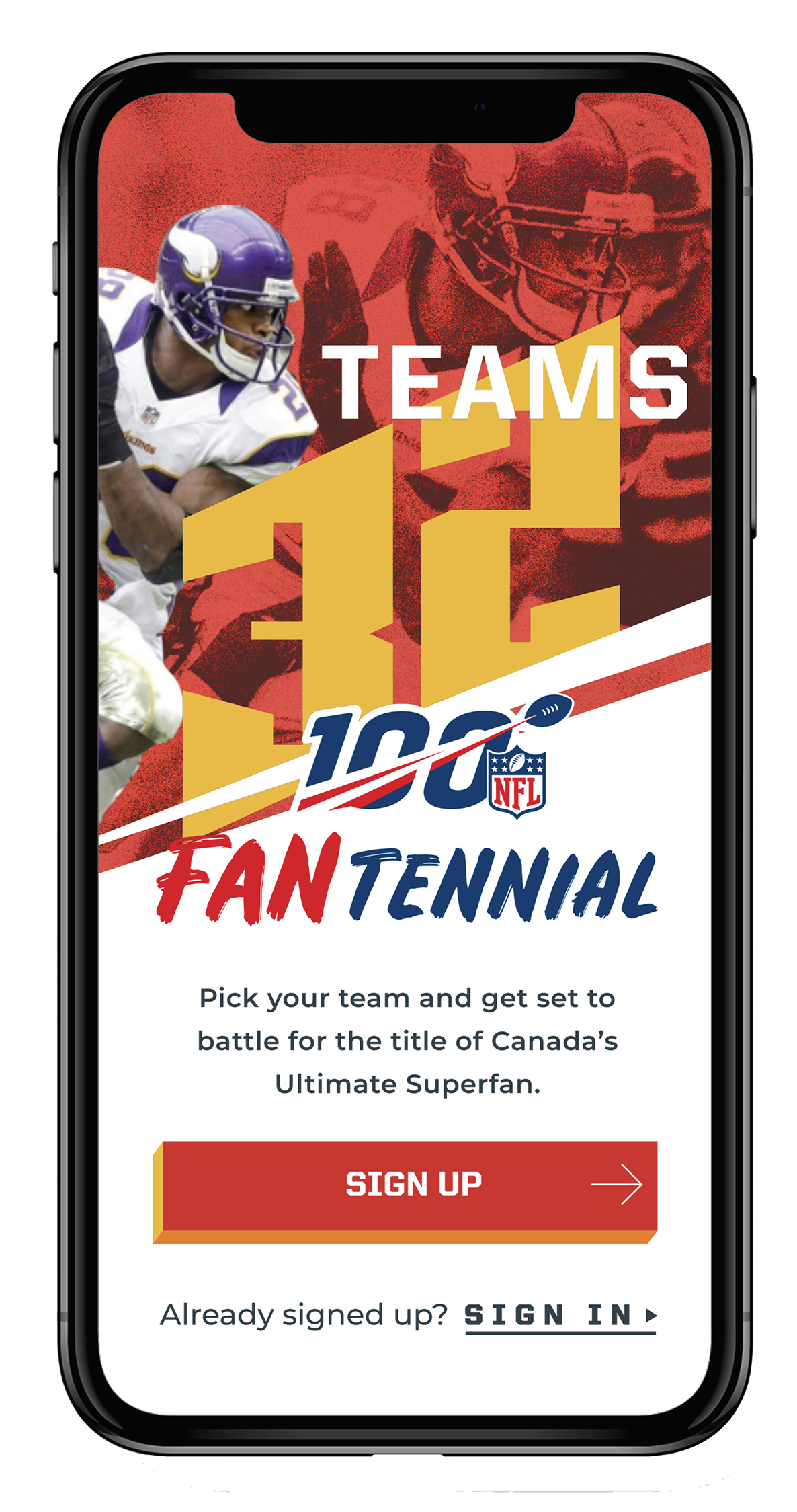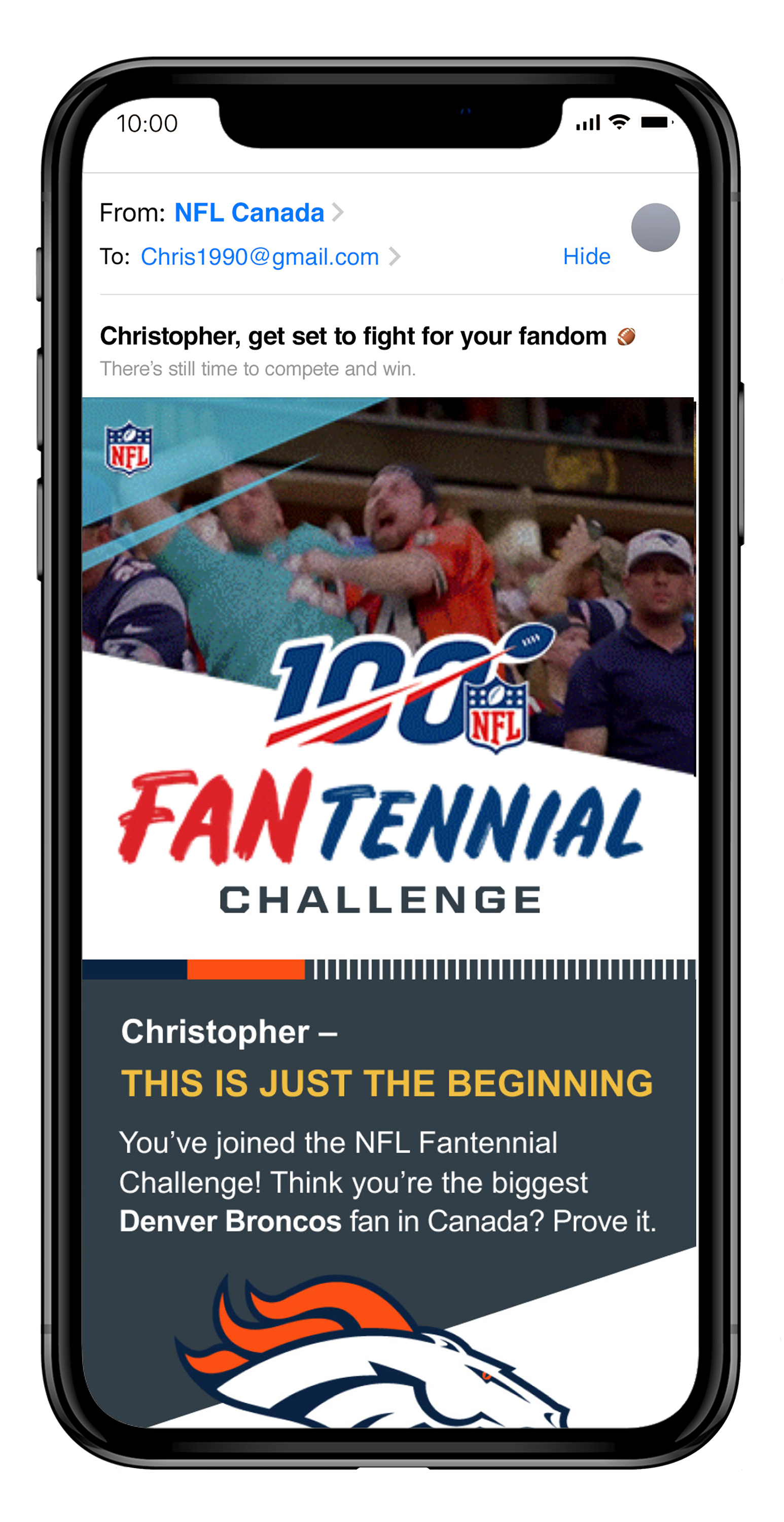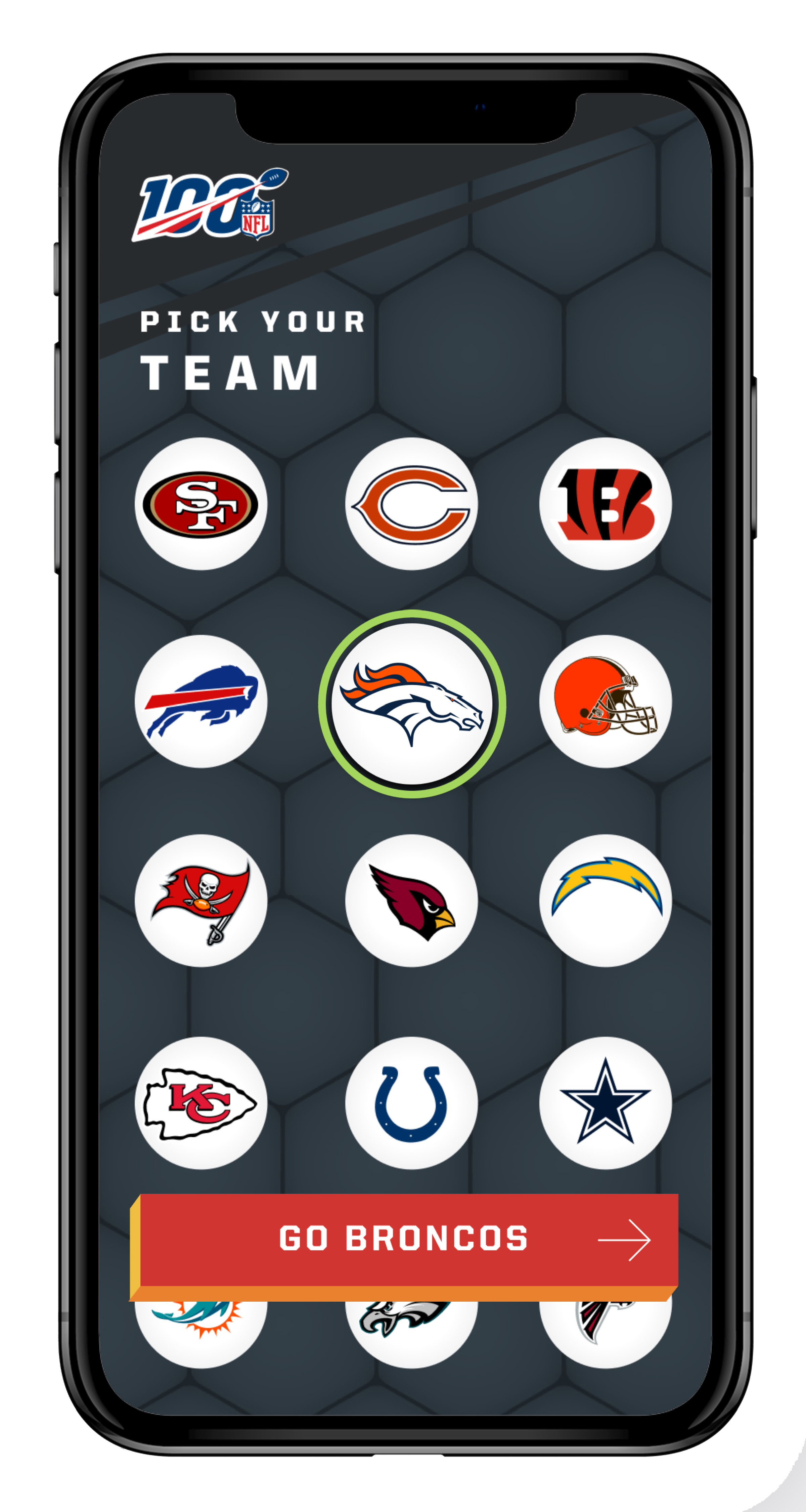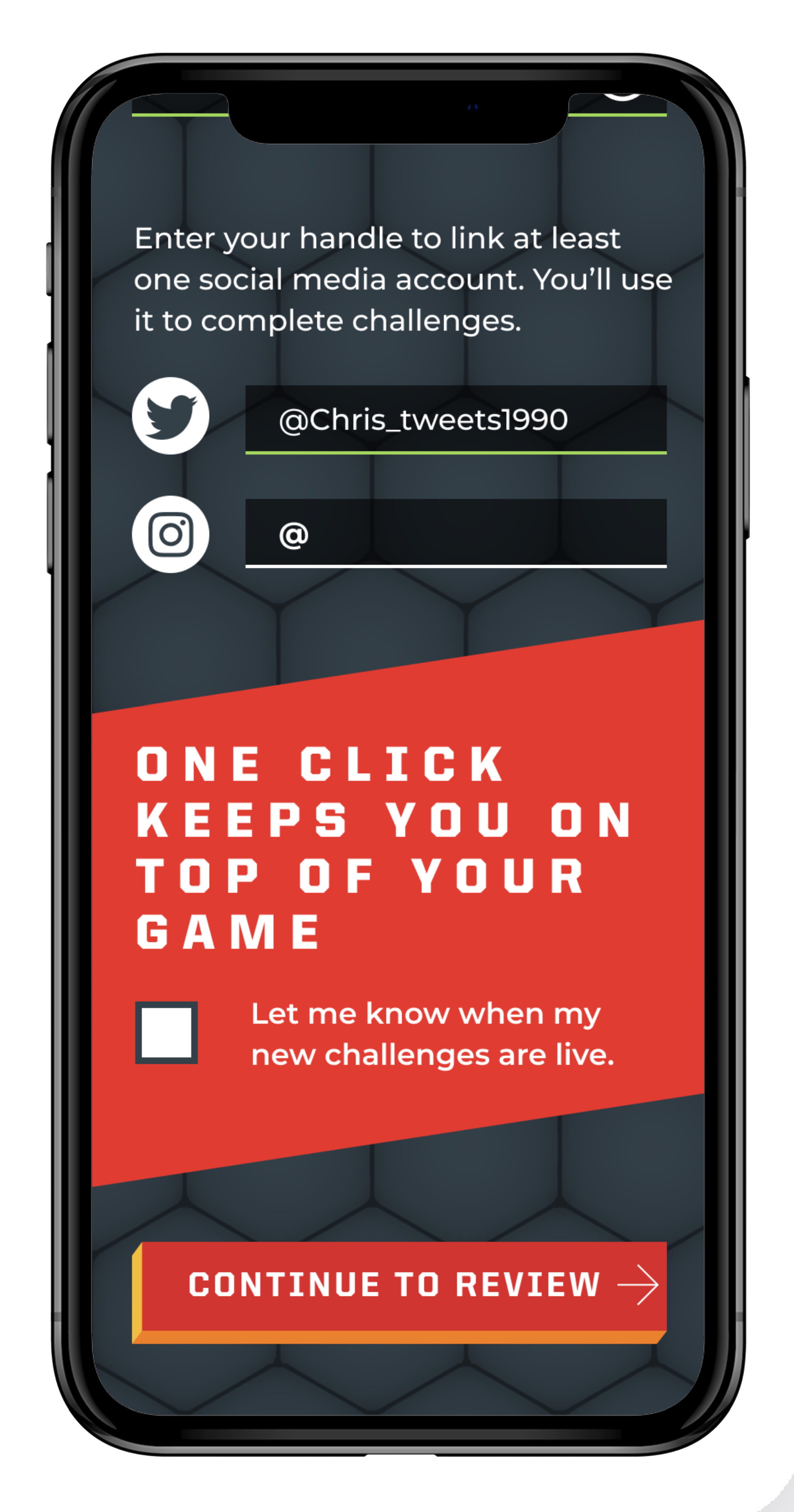 Metrics & next steps
We came up with the following list of metrics to help us determine the effectiveness and engagement of the contest/microsite:
how often were people signing into the microsite to check on their ranking

what was the average drop off rate and how effective was our retention efforts (emails and social media messages)

if users didn't sign into the microsite, were they relying on Instagram to follow along new challenges and results?

were users connecting with the support team on the details of the contest? How often did they reach out to support or visit the Help section?
Unfortunately, I had left Publicis prior to the end of the contest so I wasn't able to follow up on metrics that I had initially set for the project. However, I am incredibly humbled and honoured to have worked with such a talented group of specialists.