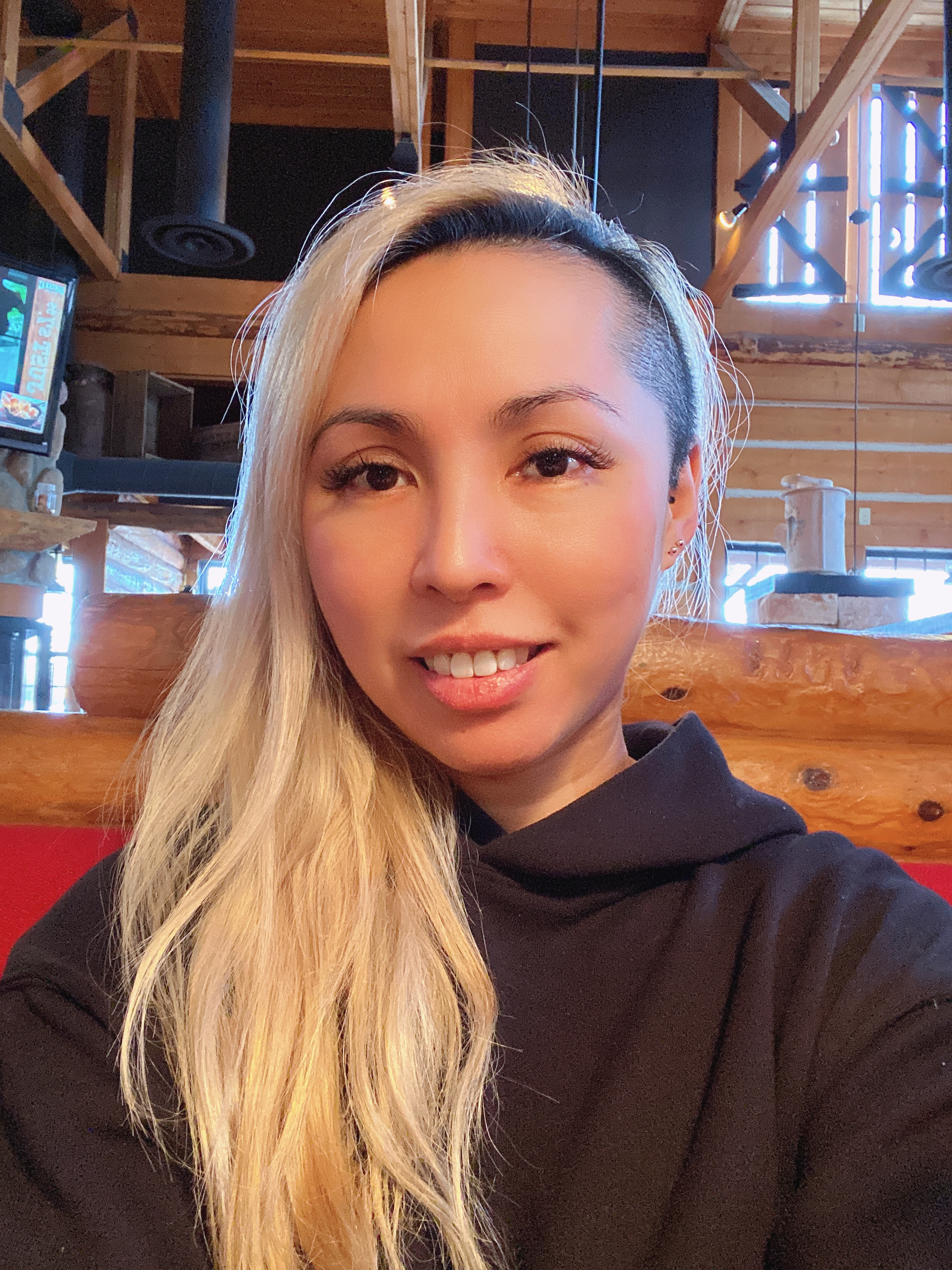 Hameda
Product Strategy & Design
Selloff Vacations
What is the goal of the project?
My team was tasked with redesigning a customized Flight booking solution with only the client's brand colours and revised logo while they were in the early stages of a rebrand. Timeline from wireframes to high fidelity mockups was scheduled to be completed within 5 business days.

CLIENT: SellOff Vacations

ROLE: UX/UI Lead | Art Direction | Project Management

TEAM SIZE: 1 x UX Lead, 2 x UI Designers, 3 UI Developers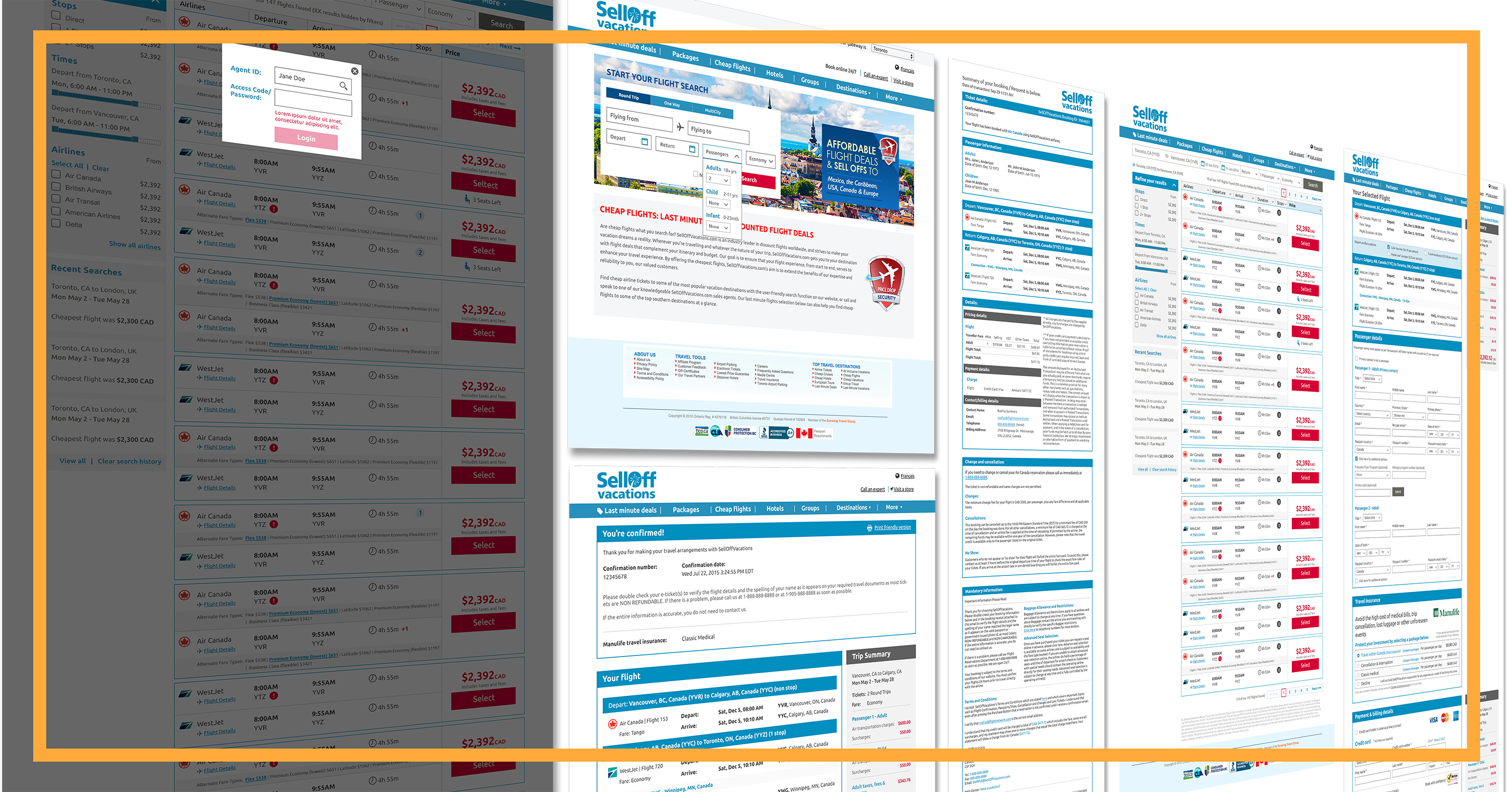 Since the client was going through a rebrand, there was no brand guide or UI assets to draw from. A customized set of UX principals and personas were hypothesized based on stakeholder interviews, their data on demographic and user behaviour. I was tasked with developing a revised Brand experience based on their existing colours, logos and visual style. The entire UX/UI development process with basic clean-up of brand/content was scheduled for 5 business days.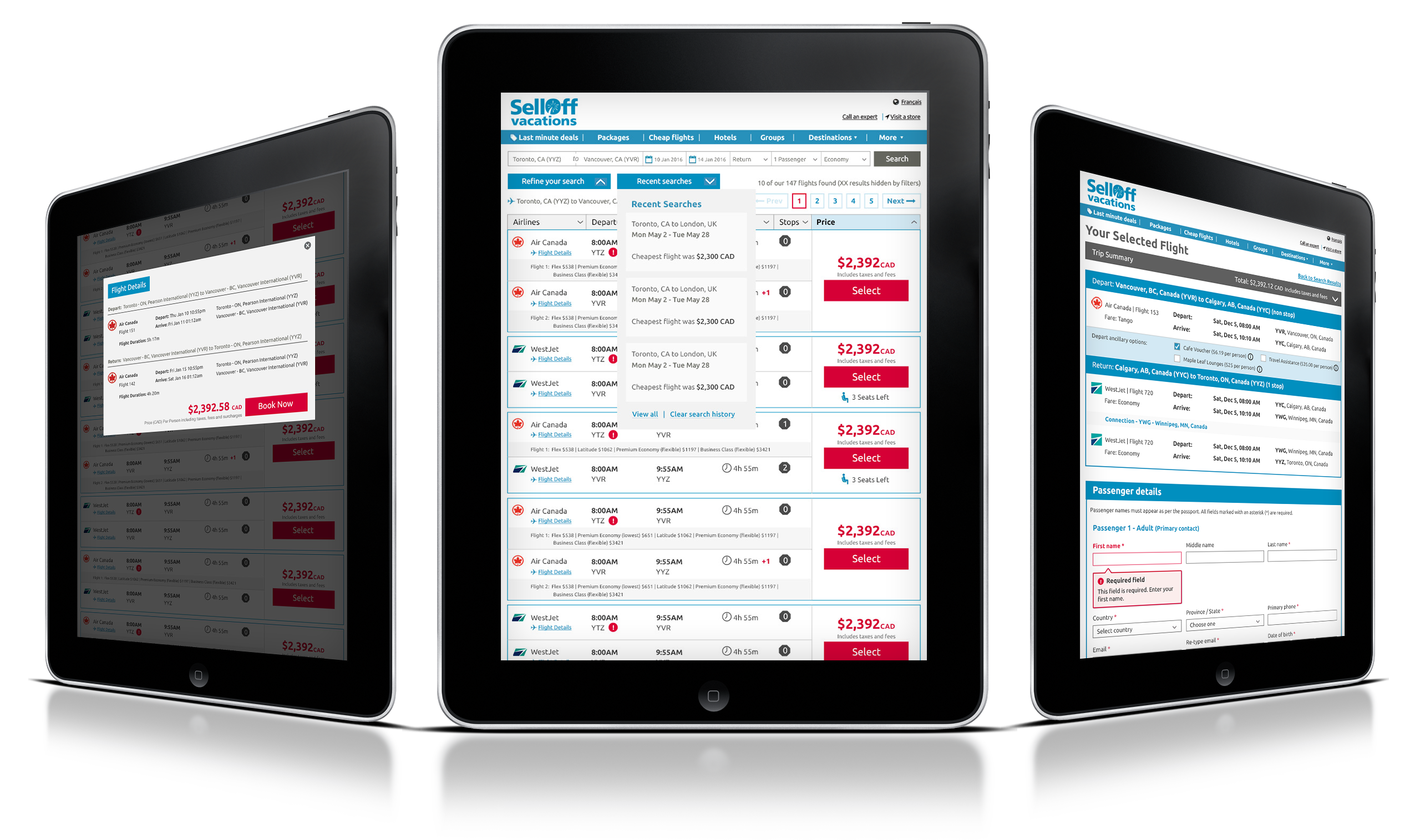 UI Design
Process:
Once we have identified the functionality and features that the client has selected to incorporate with their White label solution, I have generated the list of scenarios and user flows/journeys for my team to create the necessary screens for devs and to build prototypes.
Key Deliverables:
Basic Design System with UI & Interactions defined
Complete user flows & journeys based on client specifications
Complete prototypes for Desktop, Tablet and Mobile
Designers worked in parallel with devs to complete entire front end development within 2 weeks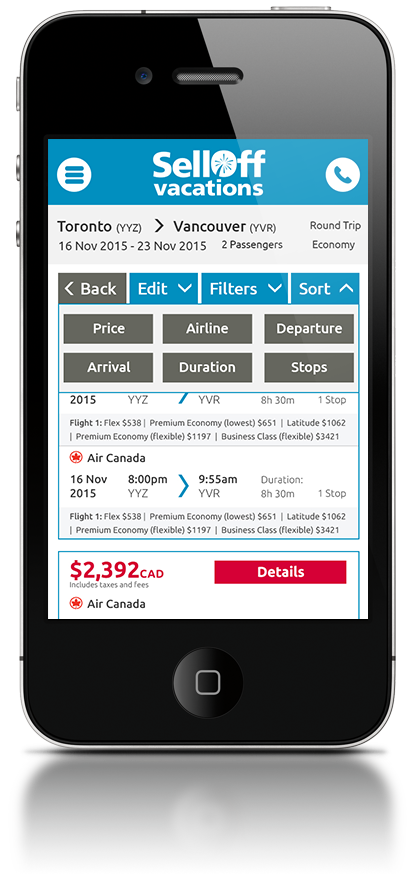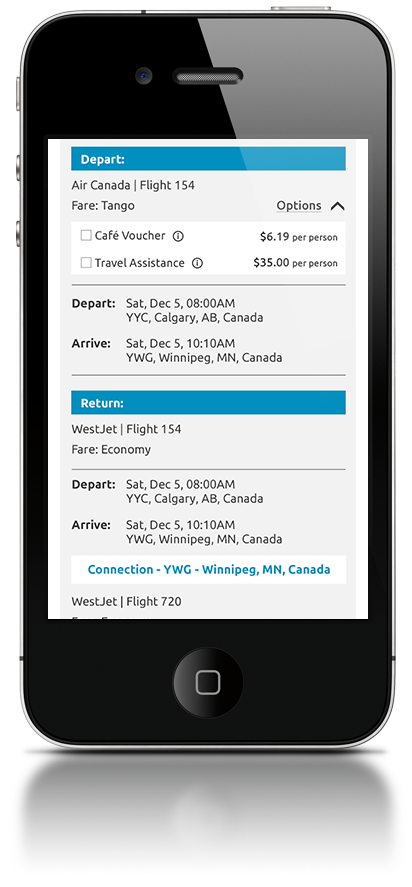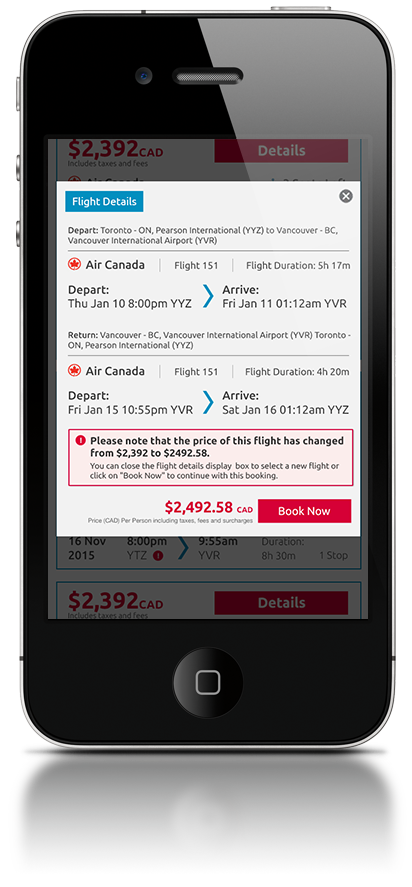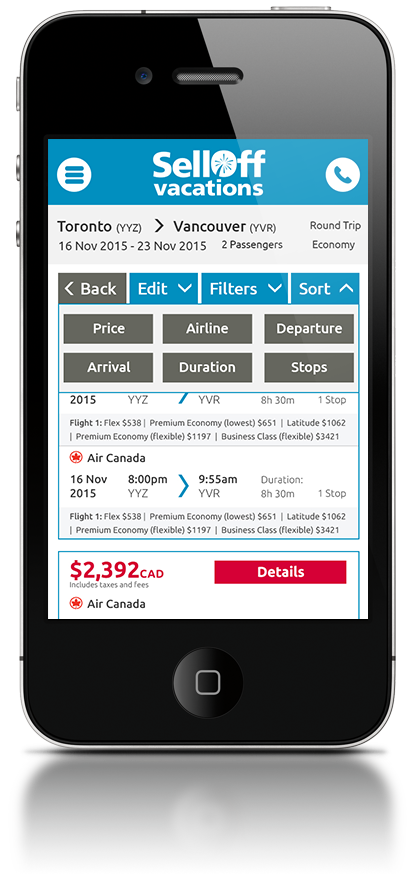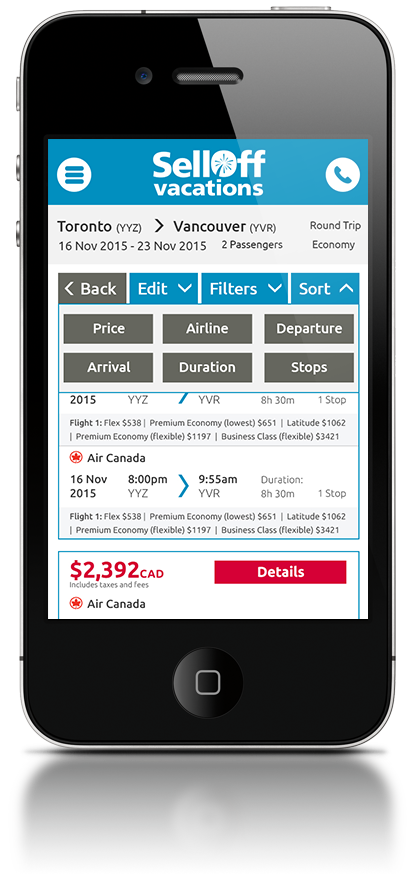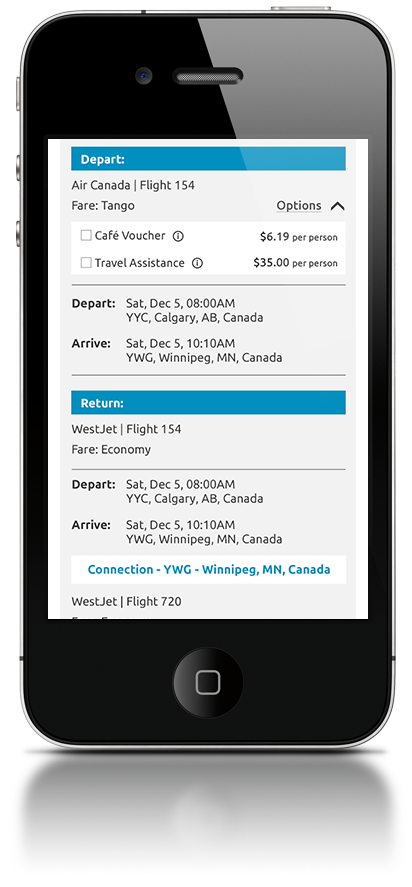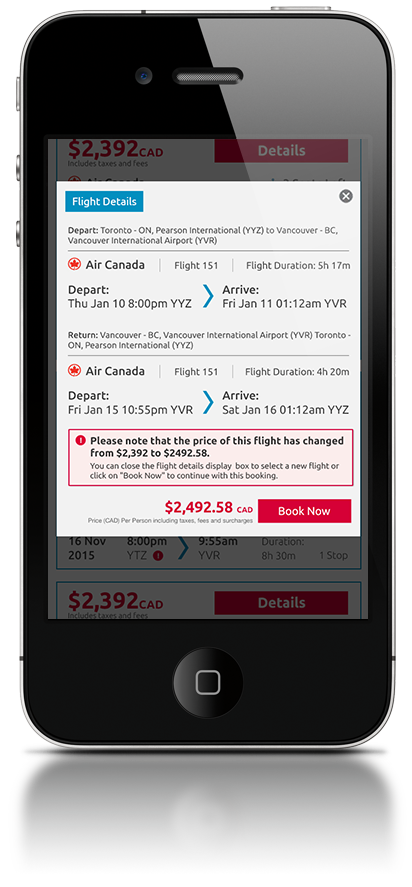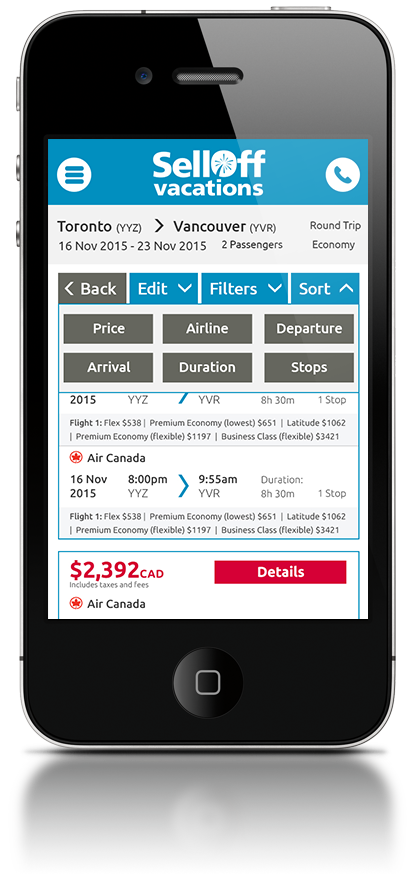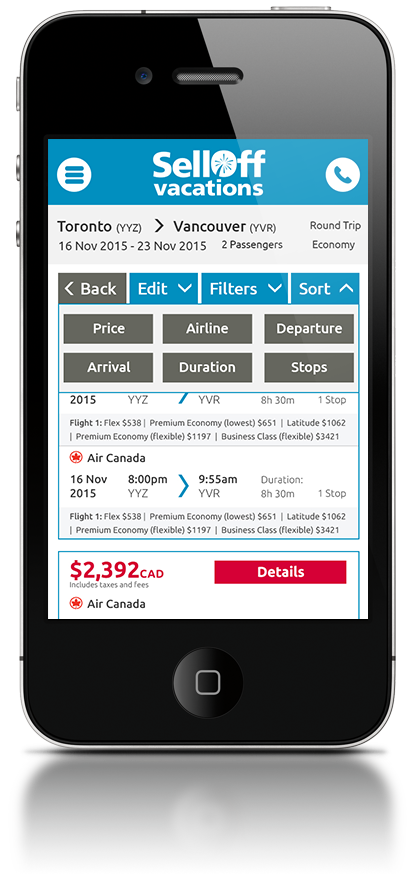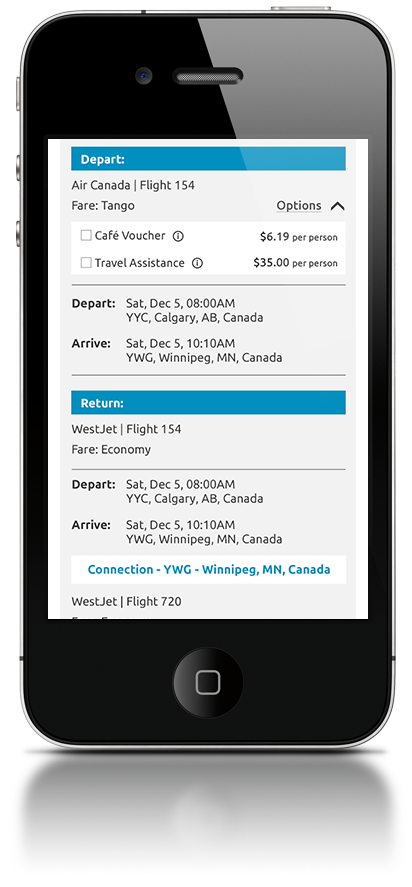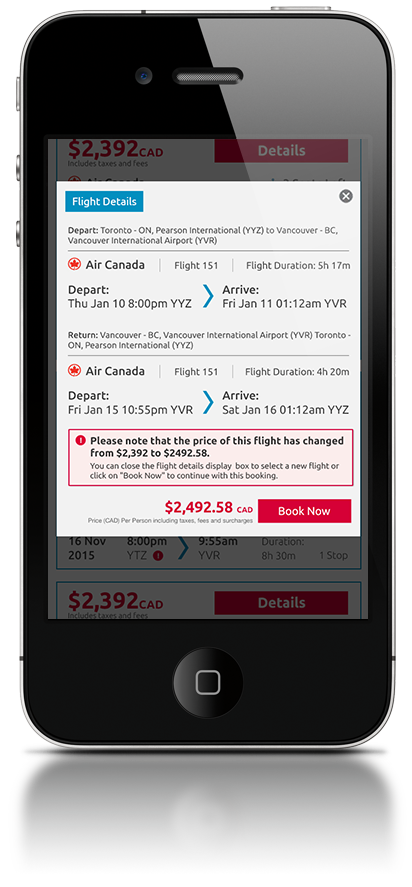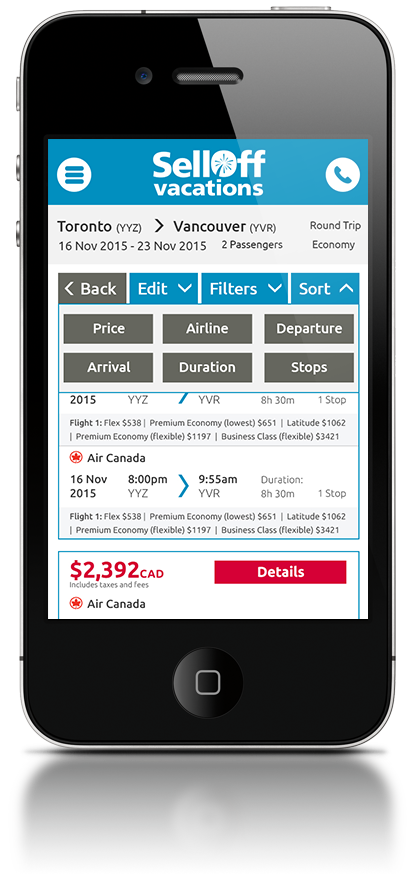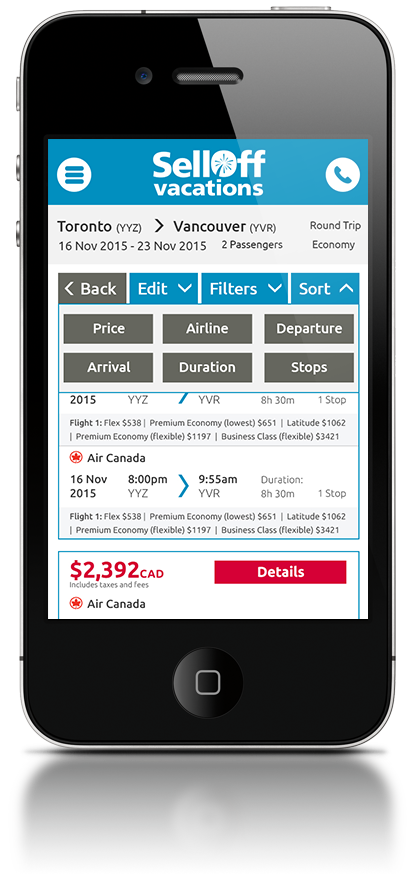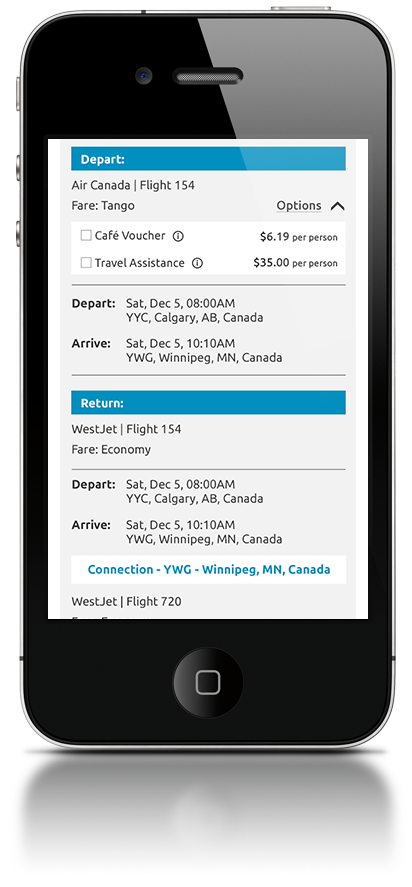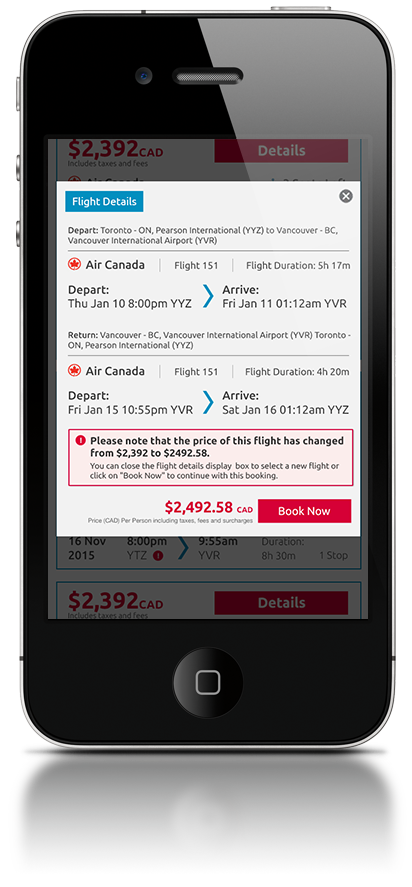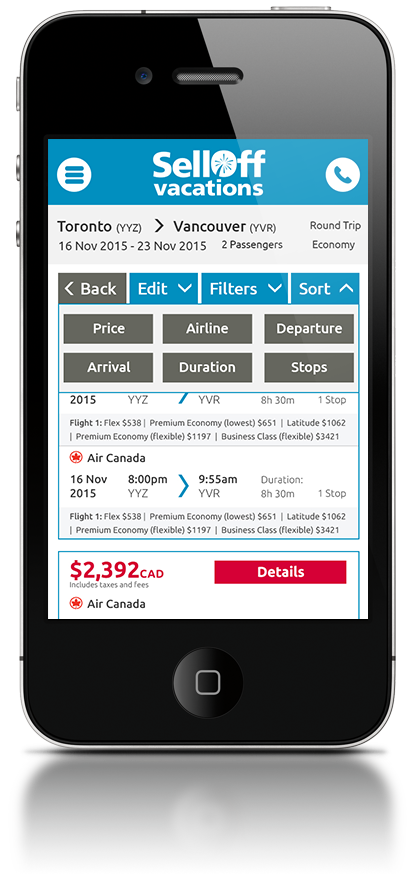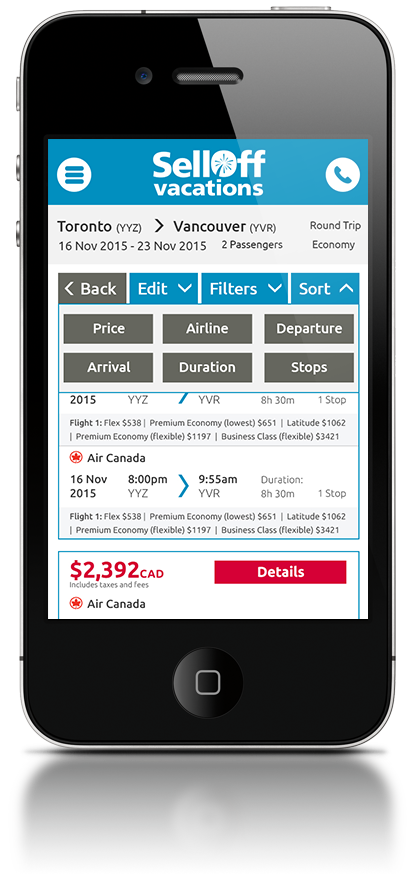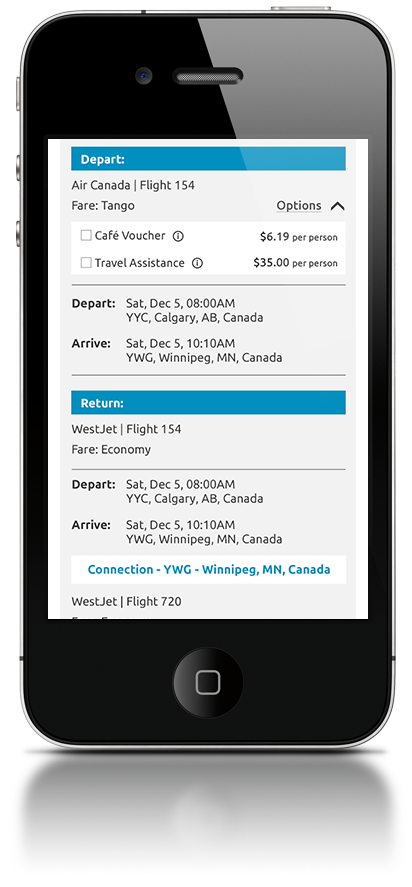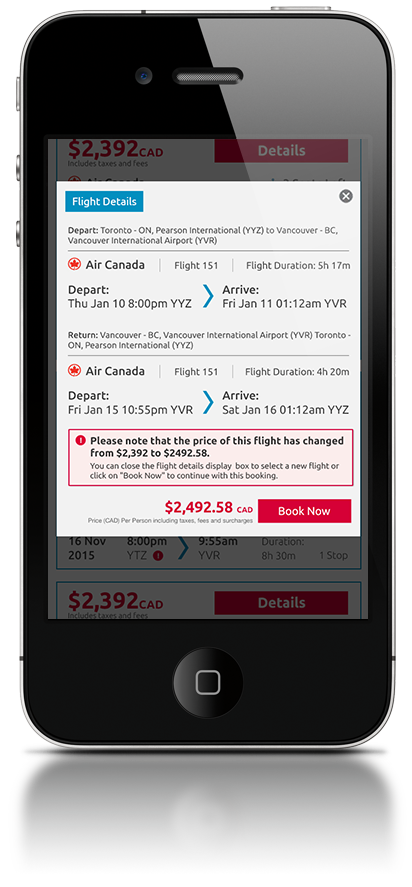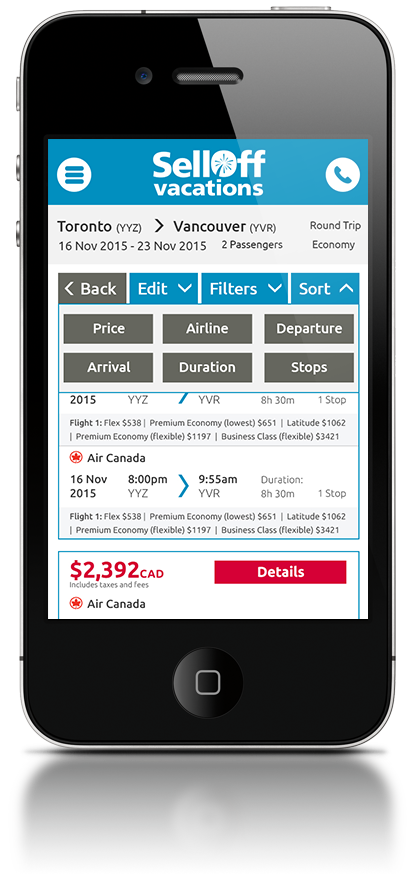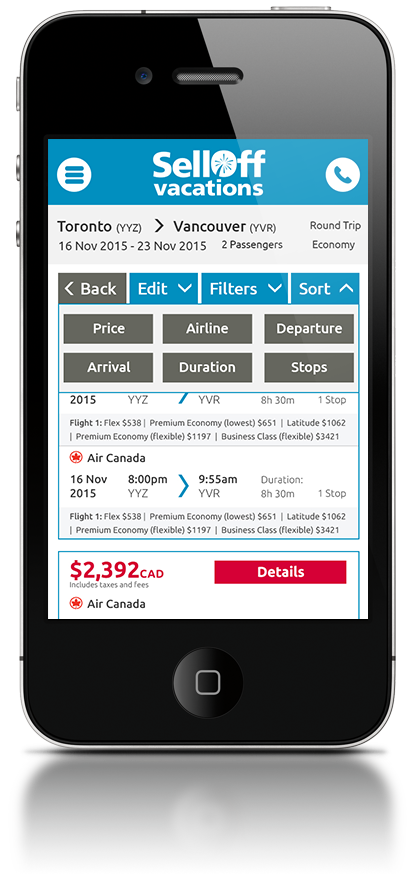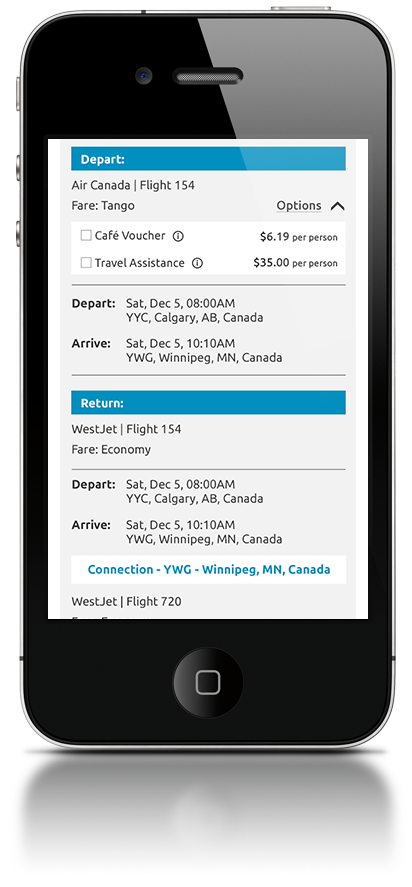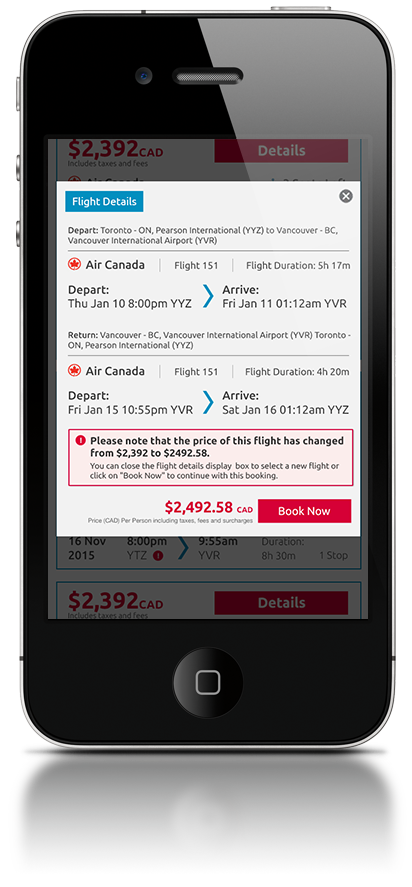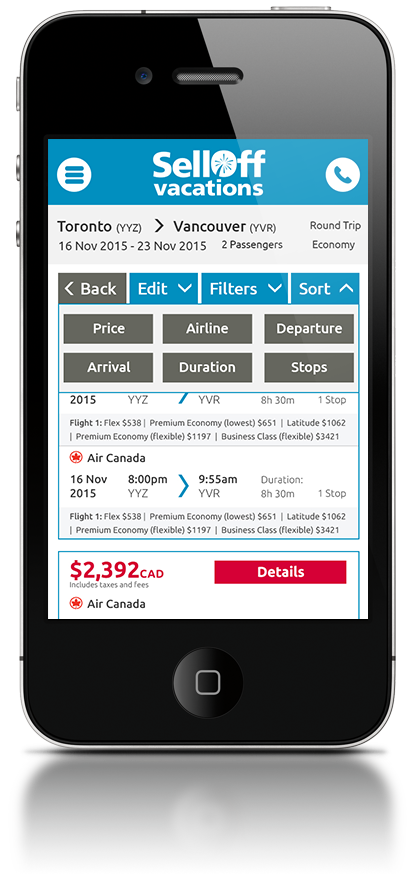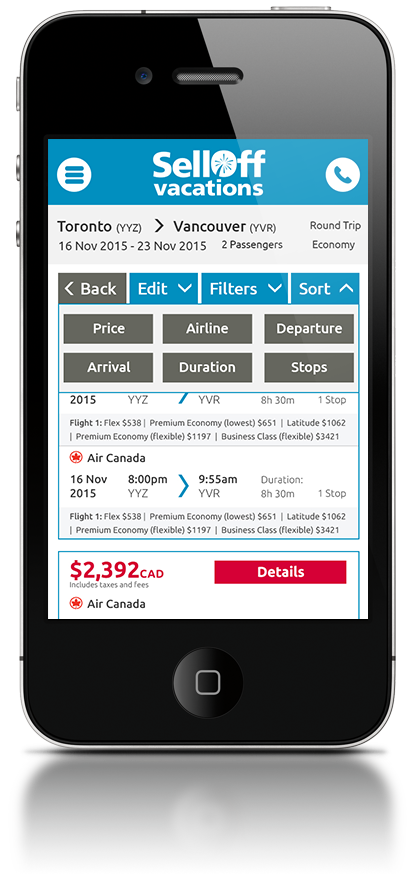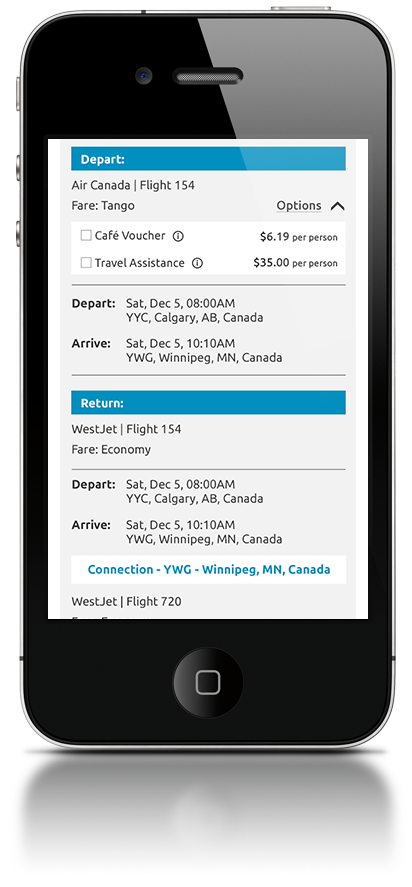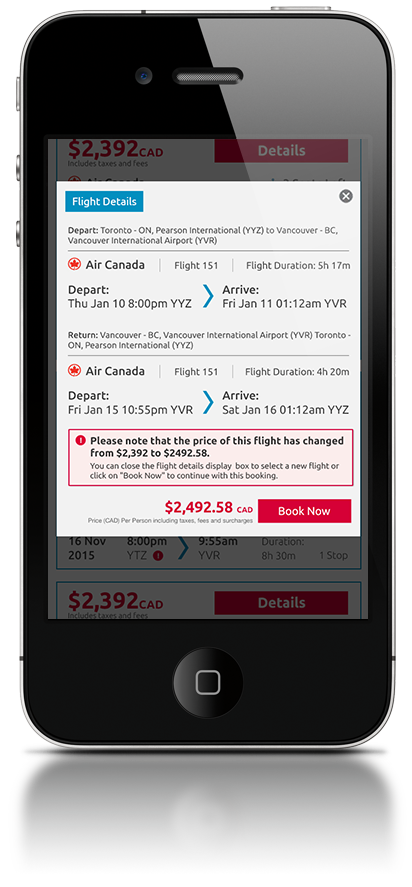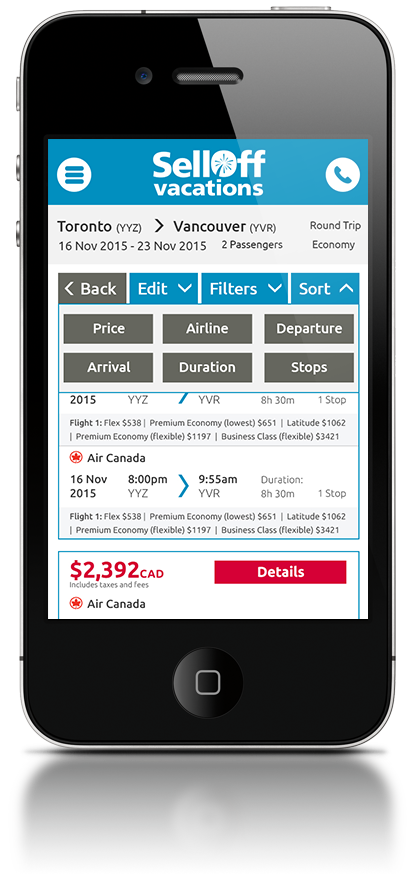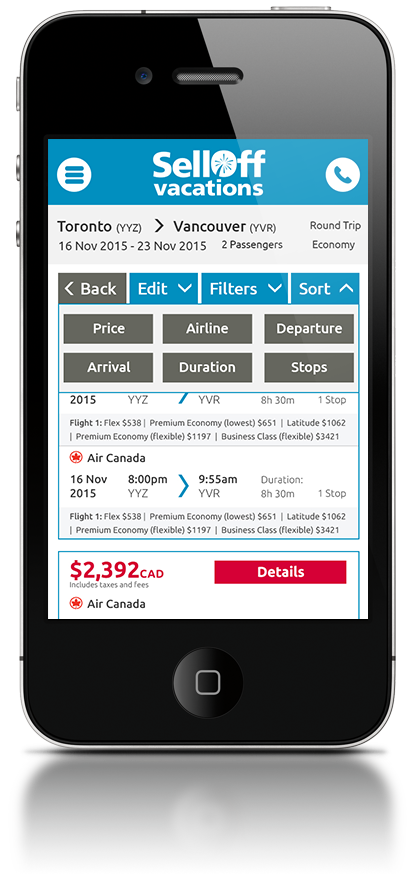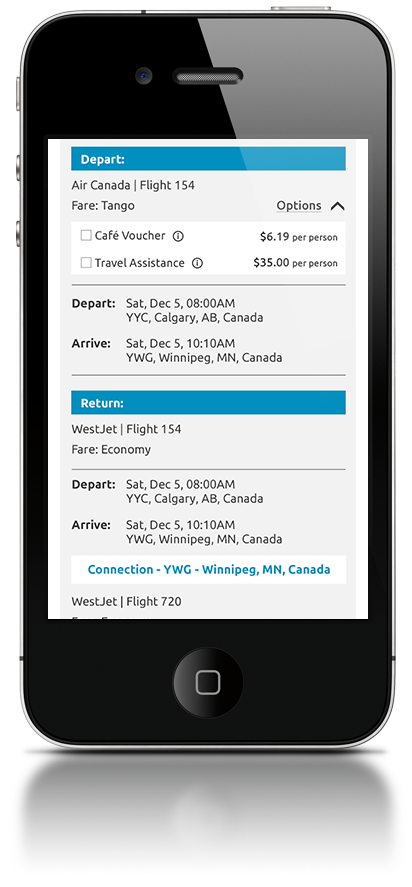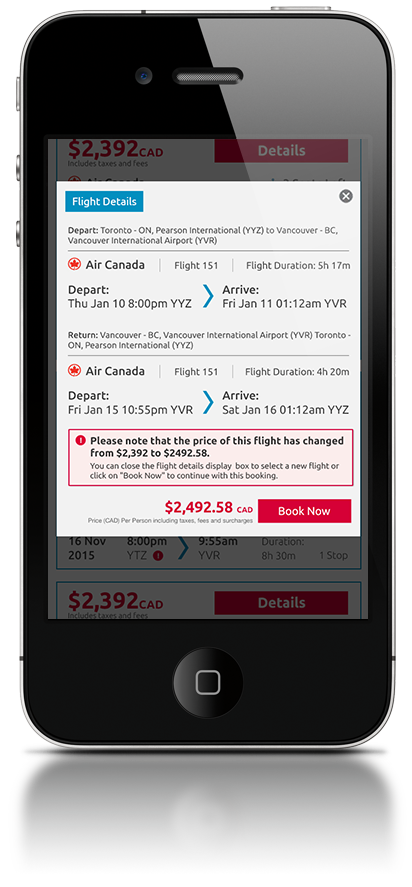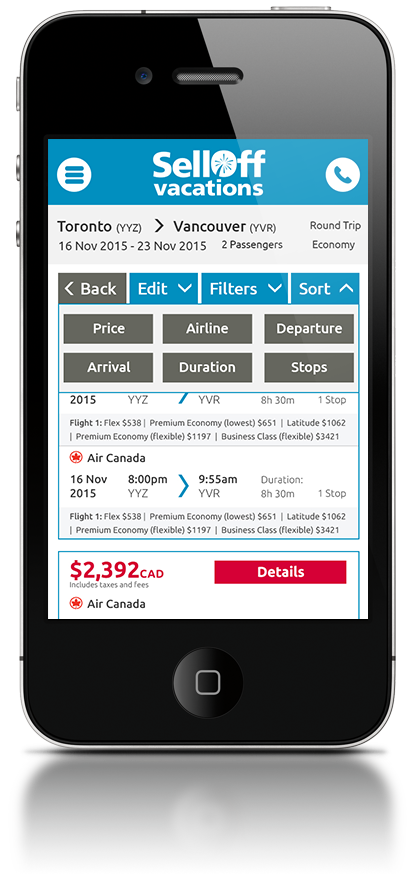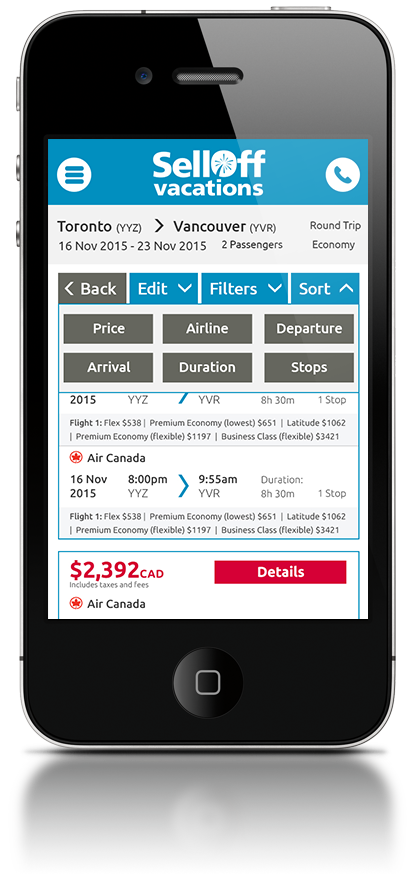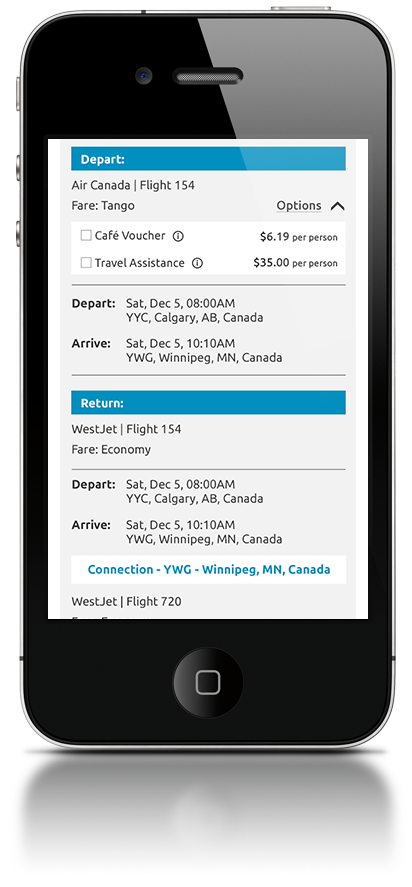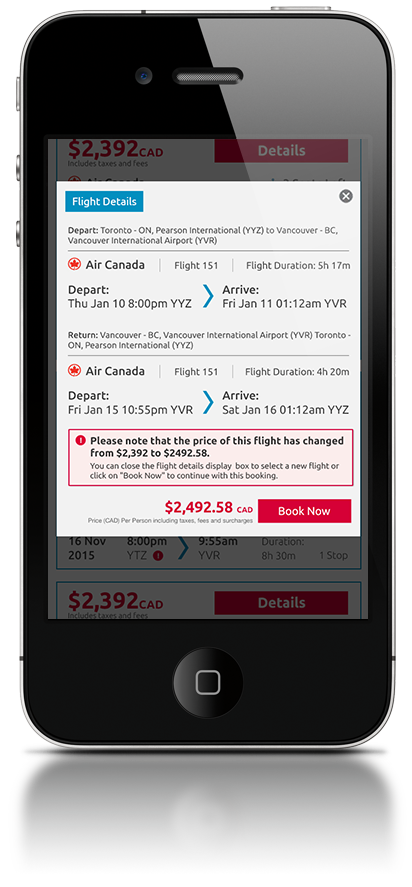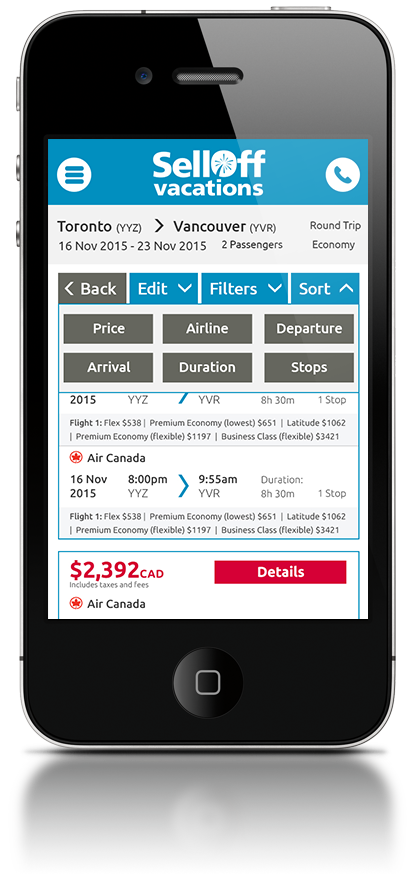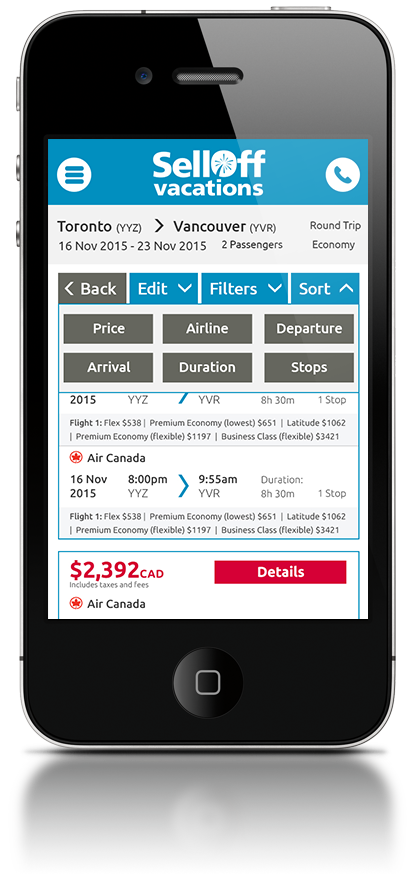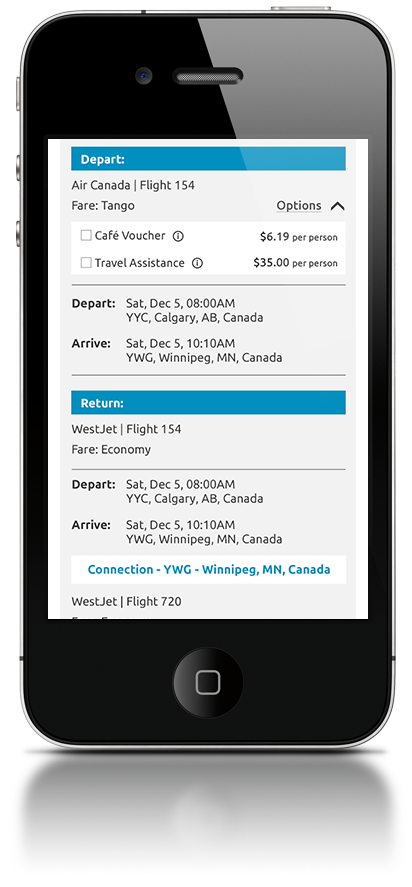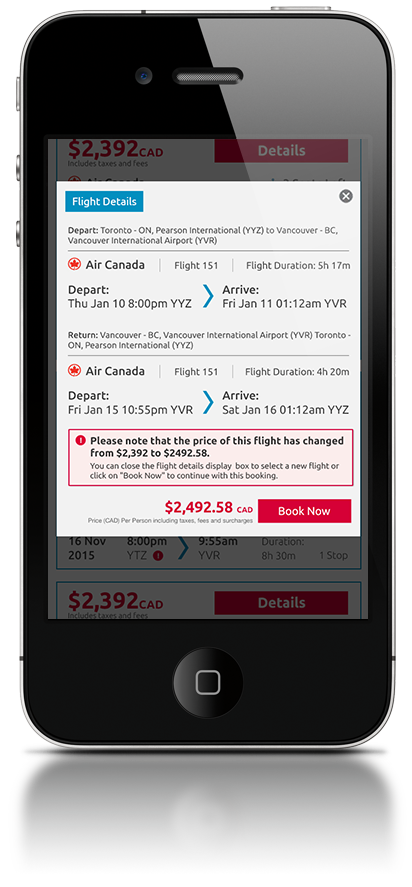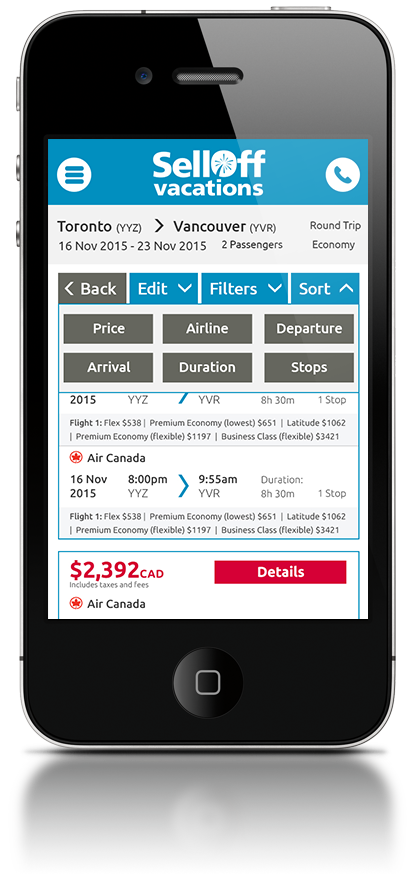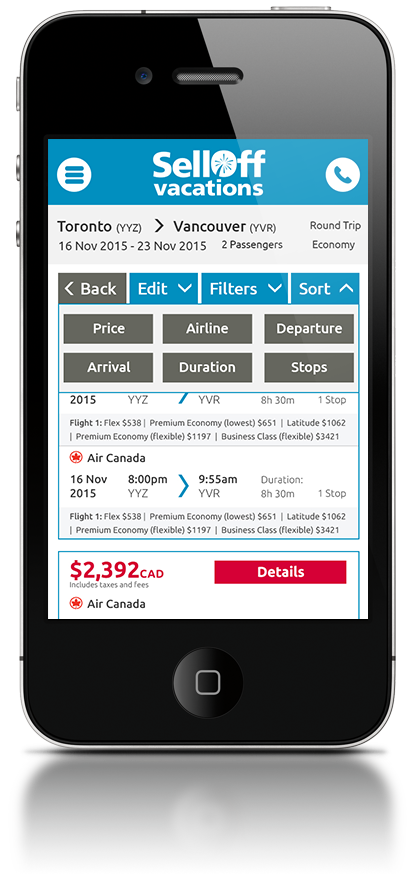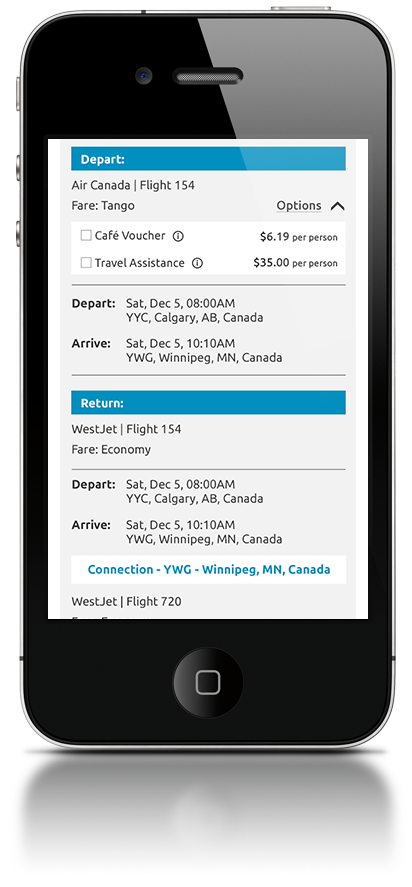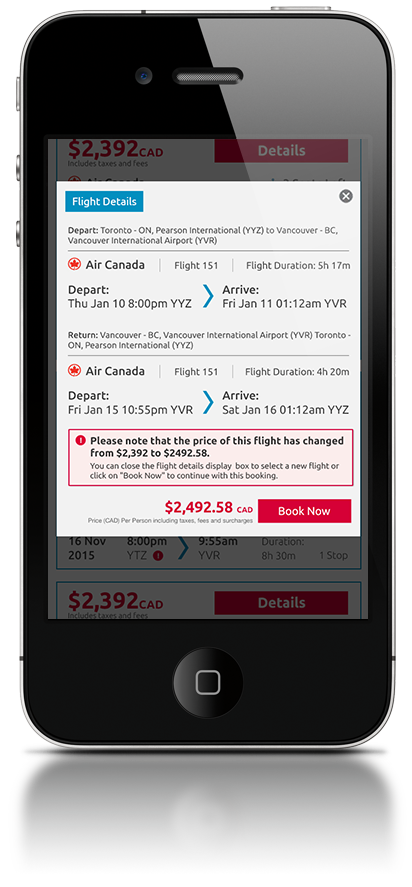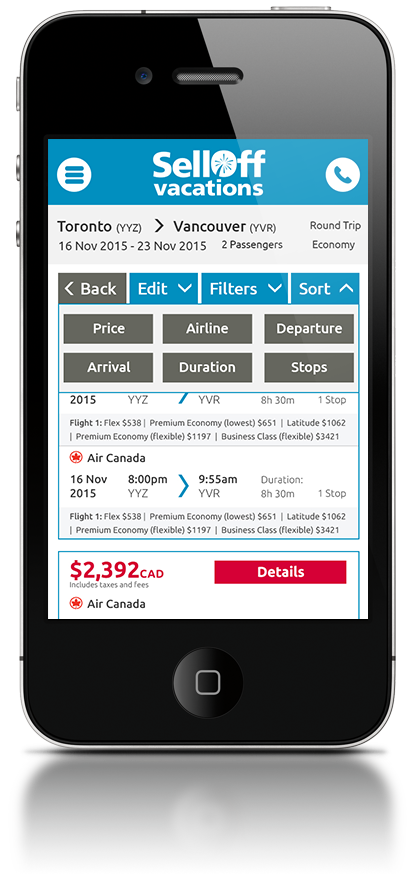 Summary
The resulting design was adopted by the client in the redesign of the booking funnel for their main product: Vacations. The client was so happy with the designs and brand guides/principals that they had adopted and based their rebrand on our design.