UX Writing & Copywriting
Giving your digital products clear and concise copy that matches your brand voice and tone
Overview
As an experienced UX writer with a background in UX/UI design, I'm able to hop into any design file and collaborate with designers, developers, and researchers to craft copy for a more streamlined and delightful user experience.
Prudential
UX Copywriting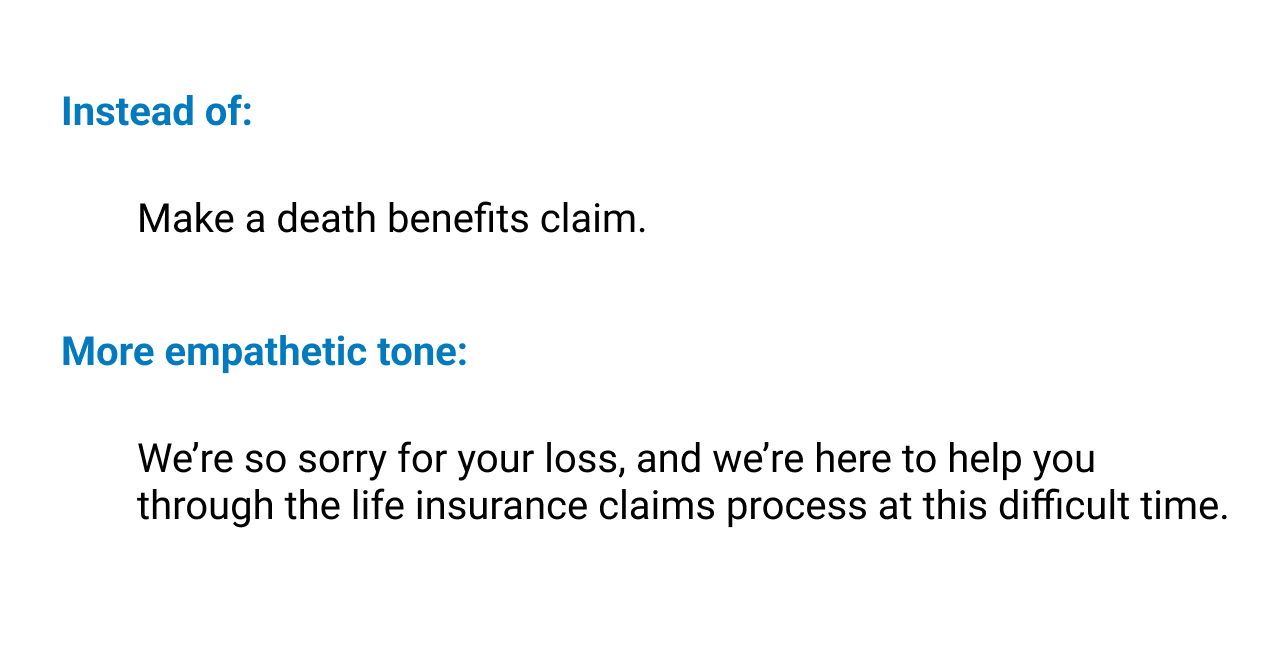 UX Writing & Copywriting
As a contractor with Prudential, I worked on multiple UX Design projects, each with it's own team of designers. I also communicated with teams which were external to design such as the legal department, insurance underwriters, and the voice of the customer department to ensure copy met their respective standards.
Much of my role involved developing copy which was more conversational and inviting to users. I also worked on a large project for life insurance benefits claims which required a softer and more empathetic tone for I frequently worked directly within Adobe XD design files on error messages, headers, tooltips, and button microcopy. I also crafted emails for a variety of customer needs.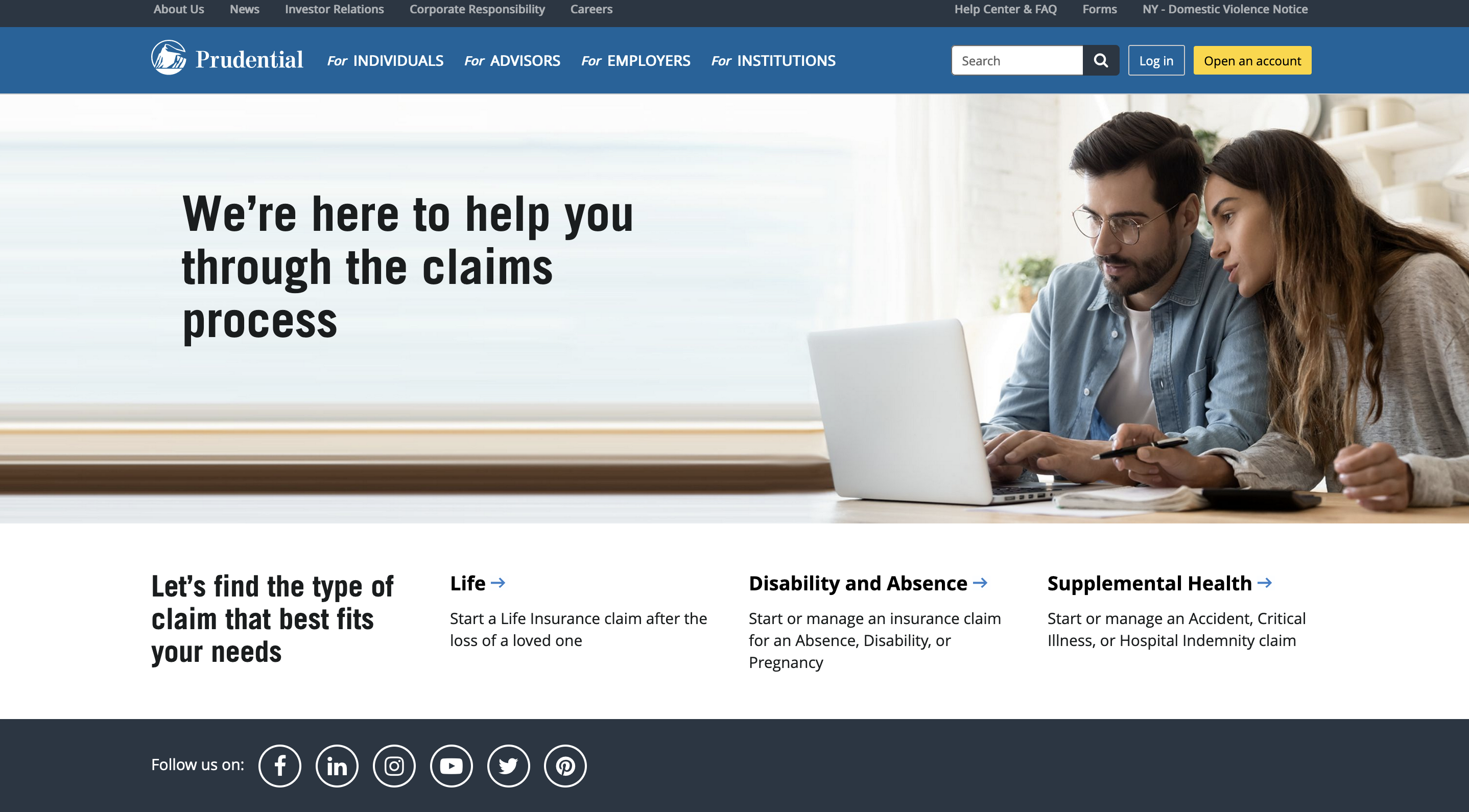 Crafting copy for an entirely new page
Though the organization was developing a new digital footprint across all digital projects, it was discovered that the users were experiencing a critical issue when trying to make a claim. To fix the issue, an entirely new claims routing page was required and I was given the opportunity to work with a UX designer to develop copy and inform the new design.

This project required a fast turn-around time and needed to match the existing website design style. The designer and I worked closely within XD to develop several wireframe iterations of new page with different design and copy options. I presented our work to leadership and they selected the version they liked best.
The designer and I then collaborated to create a high-fidelity version of the design, and I fine-tuned the copy. We shared our final design with leadership and the legal team. After some minor revisions, our design was approved. I then created and shared a copy deck with font styles, colors, shape and weight annotated to accompany the new design when shared with developers.
Evergrowth Coach
UX Writing Style Guide
A playful yet informational style guide
My goal was to develop a style guide which fit the organization's playful tone and dry sarcasm. The website is currently being completely redesigned, so much of this style guide will actually also inform the redesign of the site.