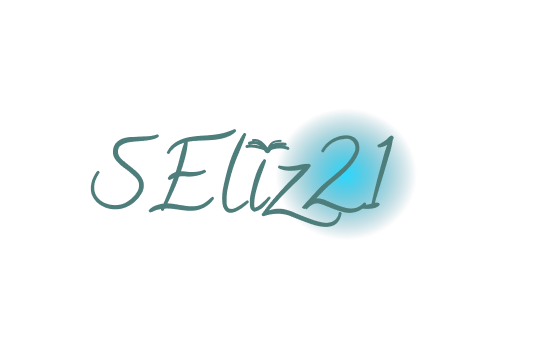 Sarah Jackson - SEliz21
UX designer
tOme-r
Book Organizing and Locating App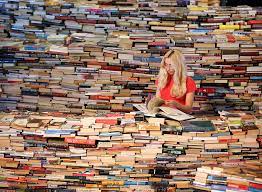 The Beginning of tOme-r
tOme-r is an organization, location, and eCommerce app for book lovers with large personal libraries to organize and locate their physical books in a user-friendly and efficient way. Born from trying to organize my own larger library of over 700 books, tOme-r is my baby. By talking with others and doing some user testing sessions, I was able to see it grow from ideation through high-fidelity mock-ups while getting feedback from other experts in the field.
Problem Statement:
Users with larger personal libraries struggle to physically locate, organize, & catalog their collection quickly & efficiently.

Users struggle with quick search abilities.

Users should be able to "test organize" their books, meaning they should be able to get a visual view of what their books will look like if they wanted to organize them by color, Dewey decimal, etc.

Users need a clean, simple, intuitive design that allows for these things to be easily & efficiently done.
My Process
With each round of user testing sessions leading to more collaboration from outside experts in the field, each phase drove the growth of tOme-r into a successful app from discovery through final testing.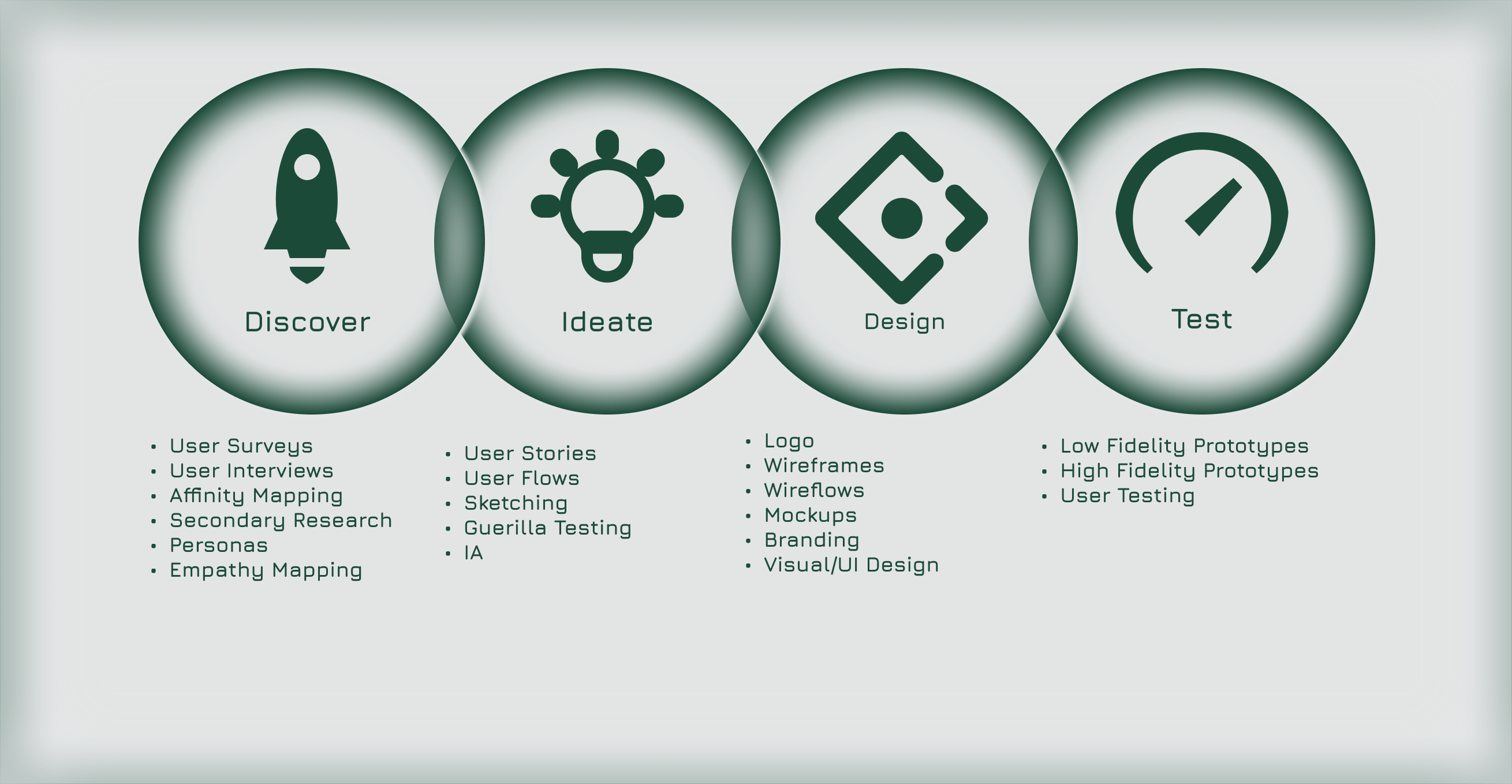 Competitive Analysis
Reading enthusiasts love progressive websites like Goodreads or LibraryThing.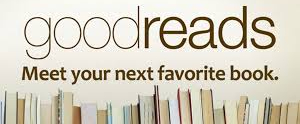 Leading Competitor: Goodreads

Second Leading Competitor: LibraryThing
Geared to Younger Audience

Doesn't allow easy tracking of books actually owned

Doesn't allow users to filter lists
Geared to Older Audience

Doesn't easily filter books
Discover ~ User Testing, Affinity Mapping, Personas
To create some personas and figure out the main target audience for tOme-r, I:
Surveyed approximately 20 people

Completed 6 user interviews via Zoom of those with personal libraries of 500 or more physical books

Affinity and empathy mapping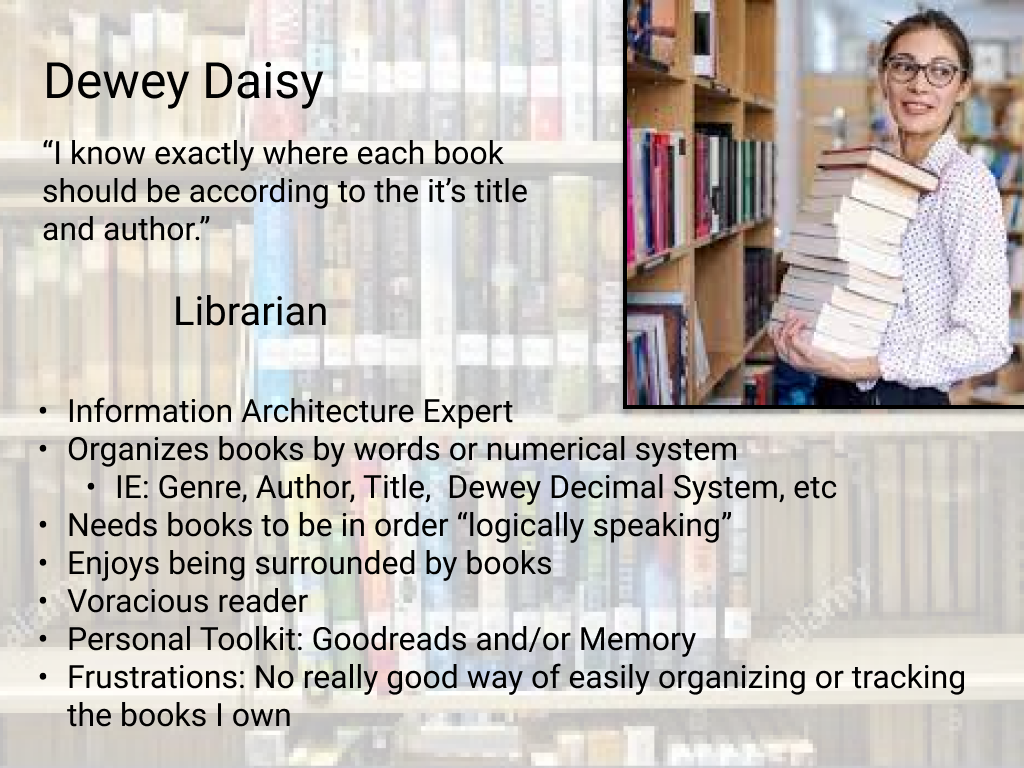 Dewey Daisy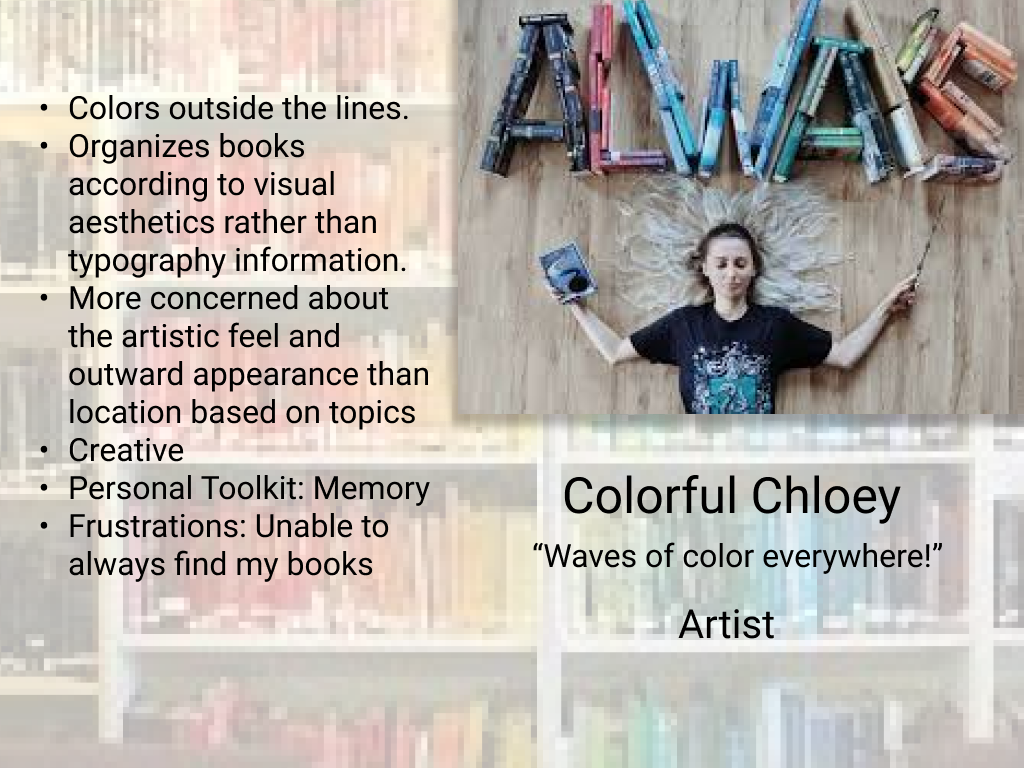 Colorful Chloey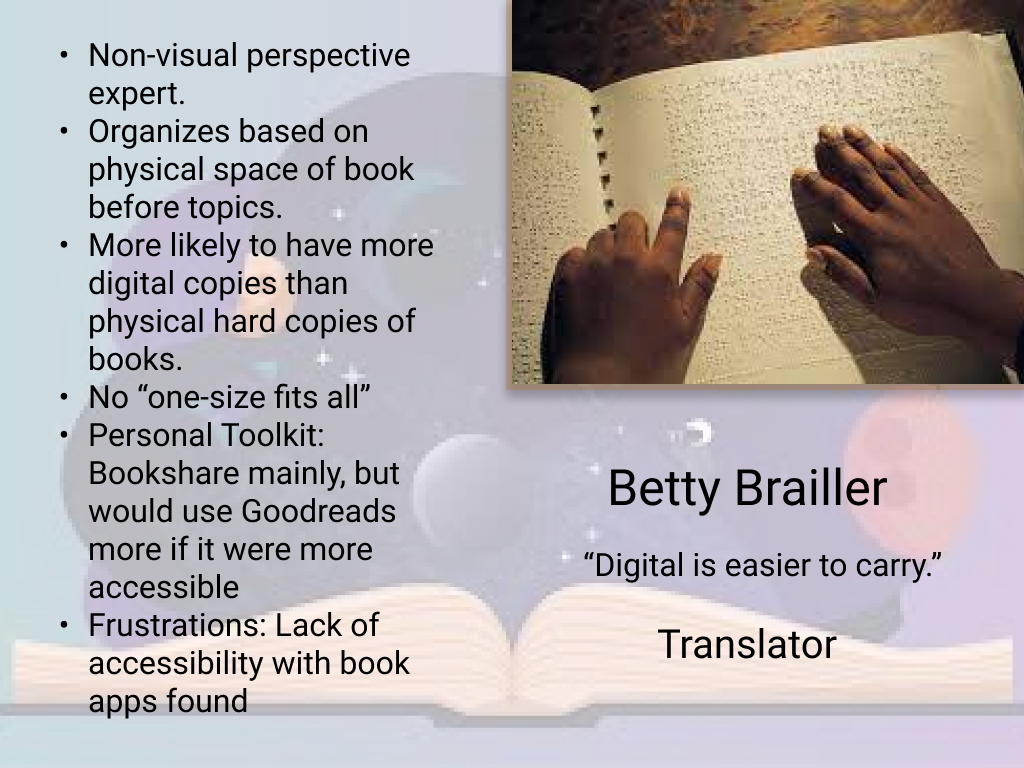 Betty Brailler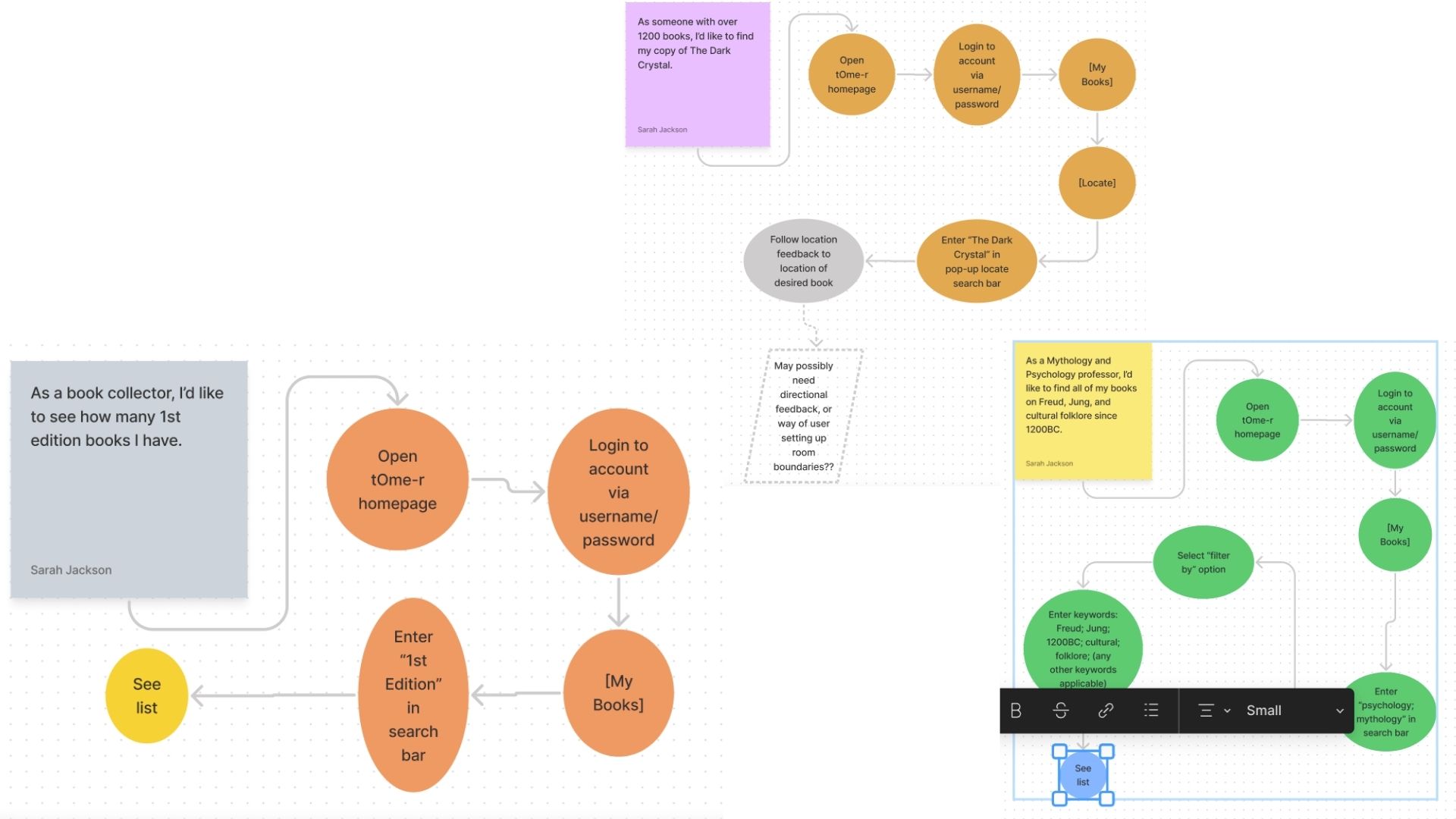 Using Discovered Research to Create User Flows
tOme-r stands out because of its filtering abilities in search results when searching for books available and locating physical books owned via GPS location tags. For this reason, the user flows were focused on these aspects of the app, beginning with the basics.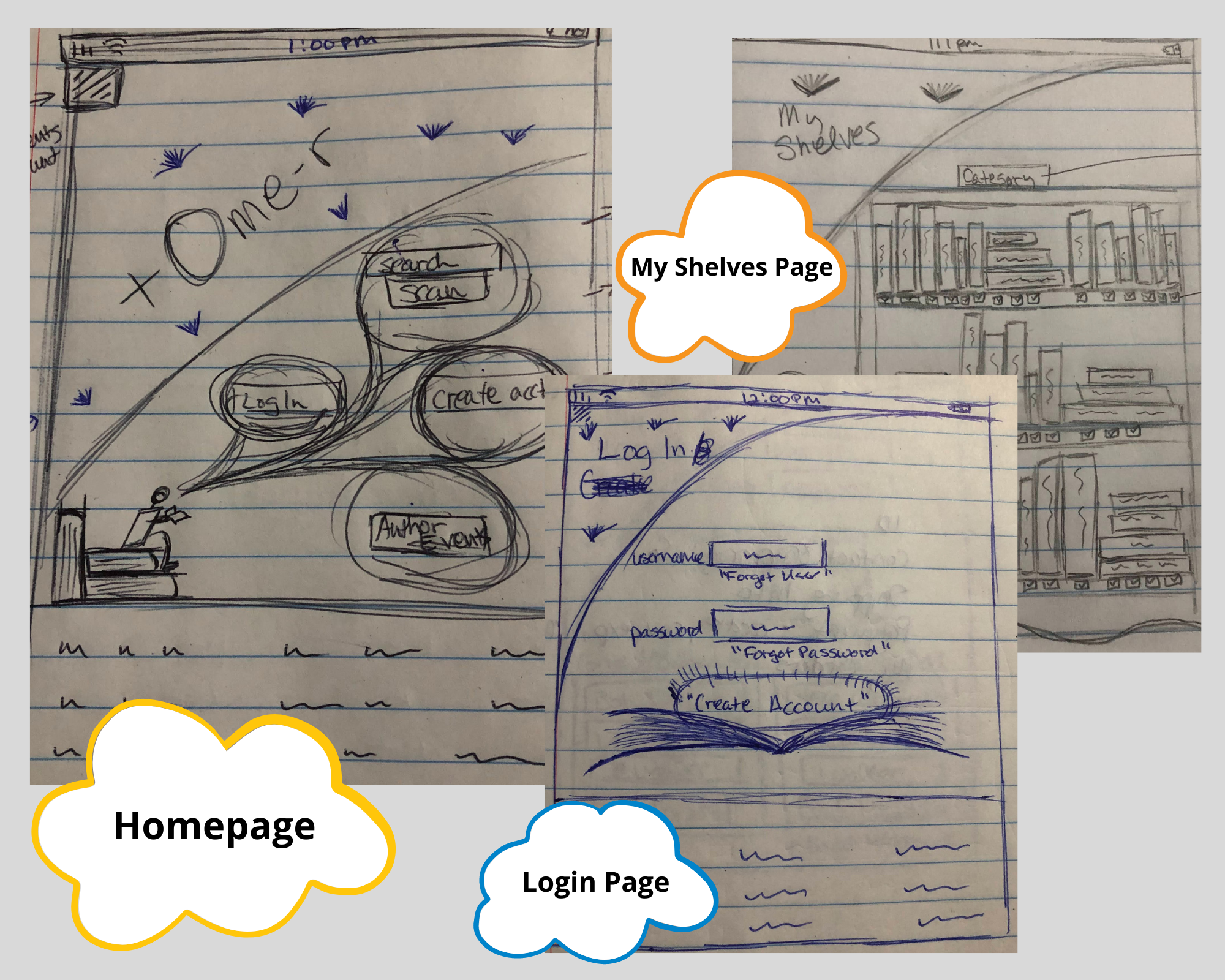 Sketching
When sketching I showed a lot more of an artistic feel to the design, but man, did I have a lot to learn!
User Journeys
User journeys were created from the wireframes using the most basic tasks.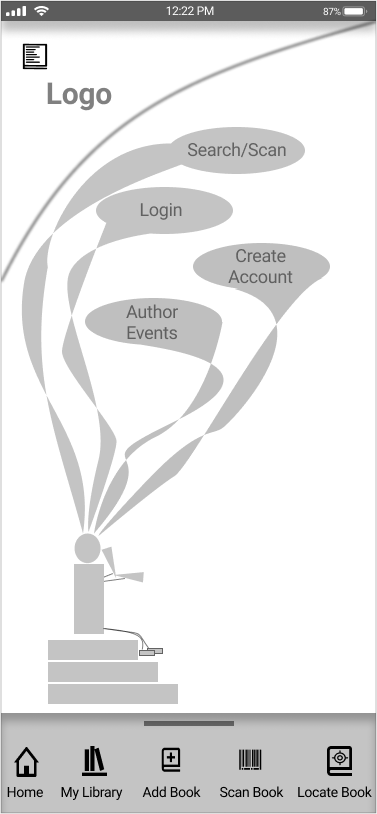 Wireframes & Prototype
Being my first set of wireframes ever completed, I learned a lot from this step, some of which were:
It's crucial to keep things simple for both the creative design and usability aspects.

Creating low-fidelity wireframes via Figma utilizing my user flows as the testing criteria was fun!

There's always room for improvement.
1st User Testing Lessons:
Simpler creates more intuitiveness no matter how complex the IA

Prototypes are fun!

The outcome of User Testing:

Redesign of the Homepage, updated font, and cleaned up the overall design to create more whitespace and get rid of clutter.
Moodboard & Brand Design
I created a brand design guide to:
Keep consistency.

Determine the overall direction of tOme-r's design constraints while focusing on the design attributes desired by tOme-r as a company and brand.
High Fidelity Mockups
Creating high-fidelity mockups and completing another round of user testing with 5 more users allowed me to:
Design a new logo, showing more creativity while retaining the minimalist design attributes.

Improve user accessibility by revising the font and UX Writing

Clean up the overall layout even more
Constraints & Obstacles
Covid pandemic

Solution: All user testing was done remotely via Zoom

Keeping the design layout functionality of the shelf page in line with user accessibility

Solution: Small icons are placed on each item or book, allowing users to move over or rotate items with the arrows located to the side of the shelf for position adjustment

Complex IA for a first-time project

Solution: Take a step back to look at the greater picture before breaking down each area into much smaller and simpler steps.
tOme-r Taught Me
Patience and confidence in the process and myself

Trust in myself and user testing through users reaffirming the need for tOme-r time and time again.

Lacking the ability to test and access user accessibility features showed me the importance of future iterations and continued user testing.
Additional Considerations for Future Updates
GPS location tracking pages and functions.

Coding implementation for better functional user testing that can be carried out for possible stakeholders/business partners.

eCommerce trading services to reach both commercial and governmental business partners such as Amazon, Thriftbooks, local libraries, neighborhood sharing, schools, etc.

Social community page additions and implementation