Cigna for Brokers
Consolidating Portals: A tale of pixels and priorities
4 portals. 4 logins. 4 IDs. 4 passwords.
Before I began work on the consolidated Broker Portal in January, our Cigna brokers had to log in 4 times when selling Cigna plans (Medicare, Commercial, Individual and Family, Cigna Supplemental). The goal is to create one portal to serve all lines of business with one login and profile.
I am the UX Lead, supervising one other designer

I began working on this project in January 2022. Our first release is Sept. 1, 2022

I created sketches, concepts, wireframes, and prototypes.

I created questions for user research surveys, interviewed business stakeholders, and presented the designs to executive stakeholders.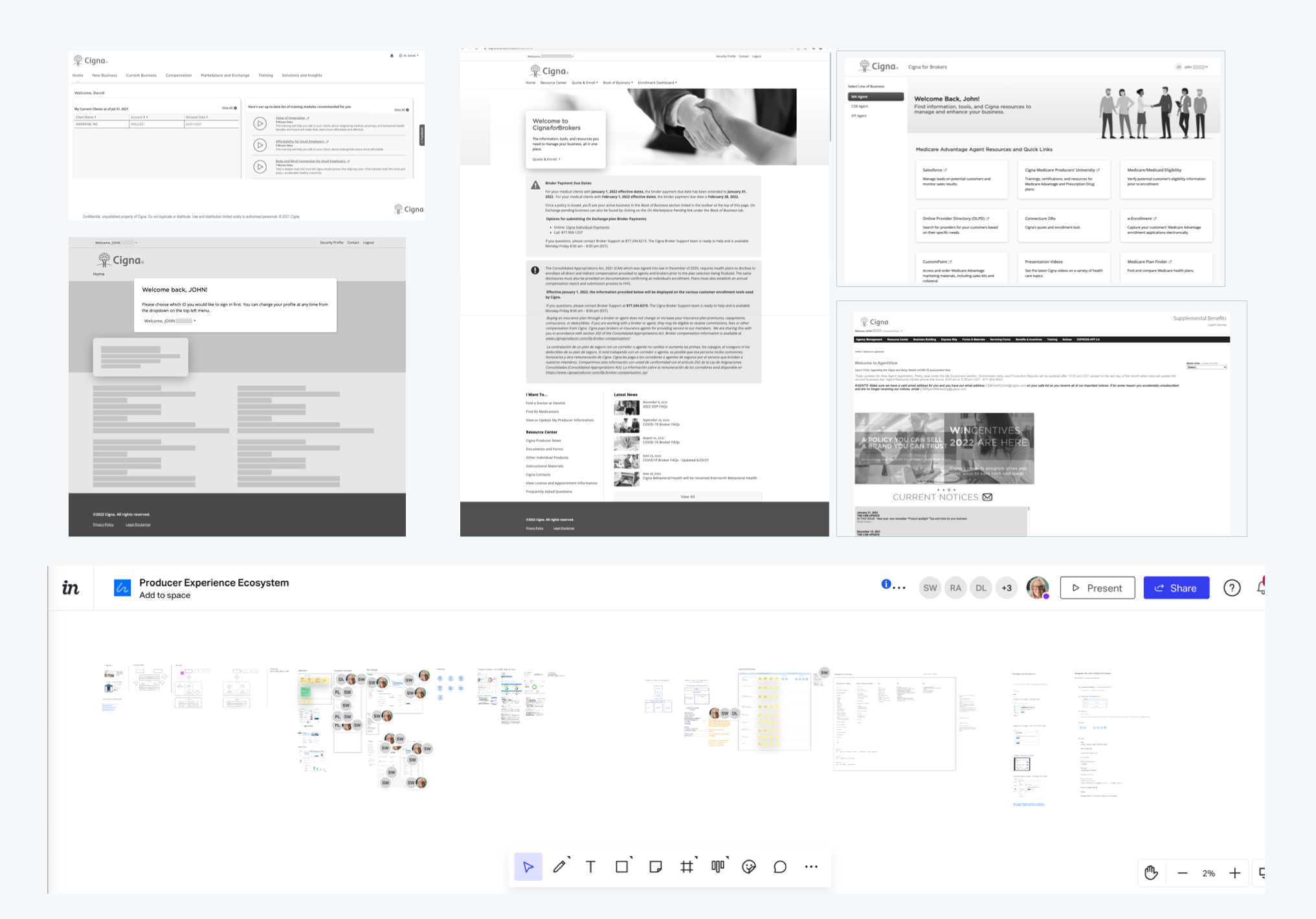 Inventory
I started by collecting screenshots and a navigation inventory of the 4 portals on a whiteboard application.
I began by assessing the top tasks for each type of broker (including views varying by roles & permissions)

I commissioned our user research group to survey over 400 brokers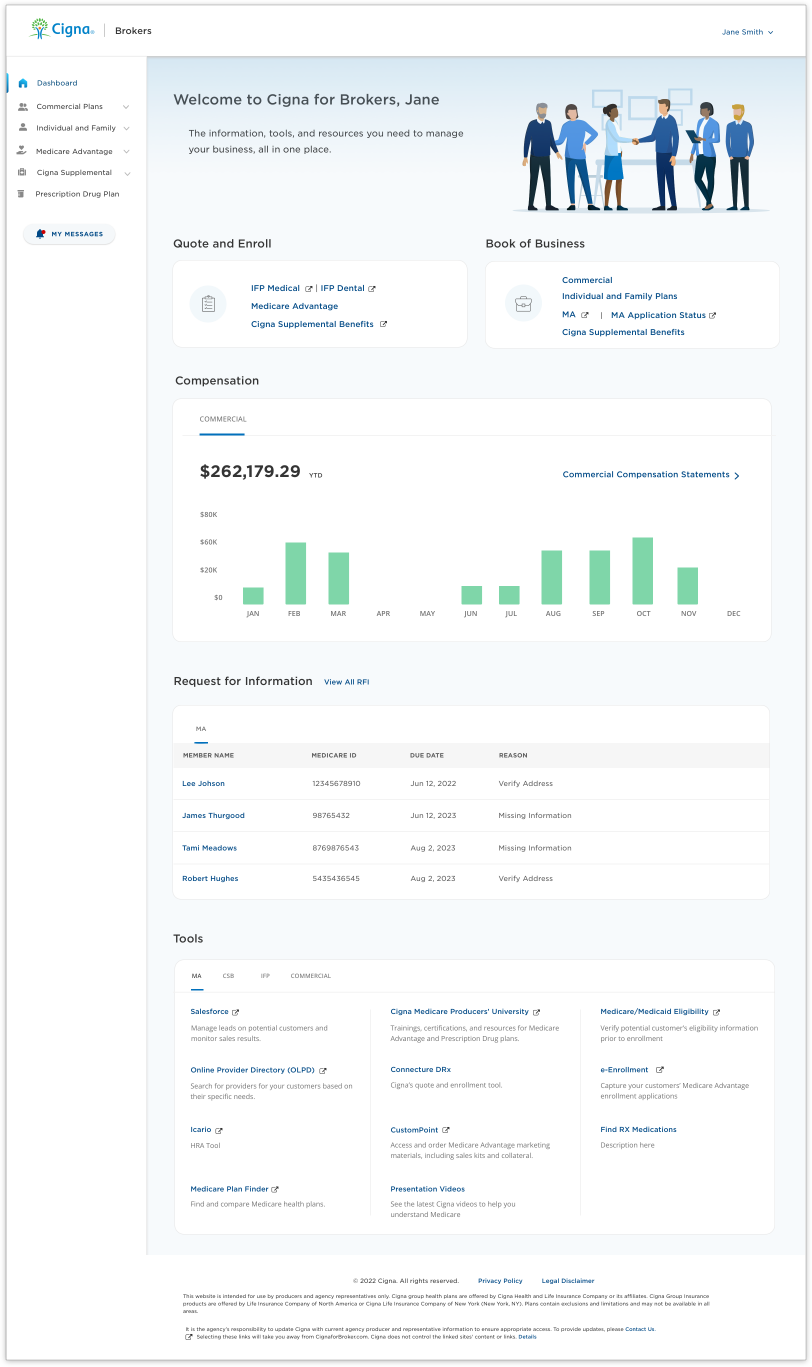 Top Task: Navigation
After exploring multiple navigation options, I decided to keep the business line as the organizing feature on the left nav.

This will make the transition easier for brokers and our business partners.
In the future, the left nav will become task-based.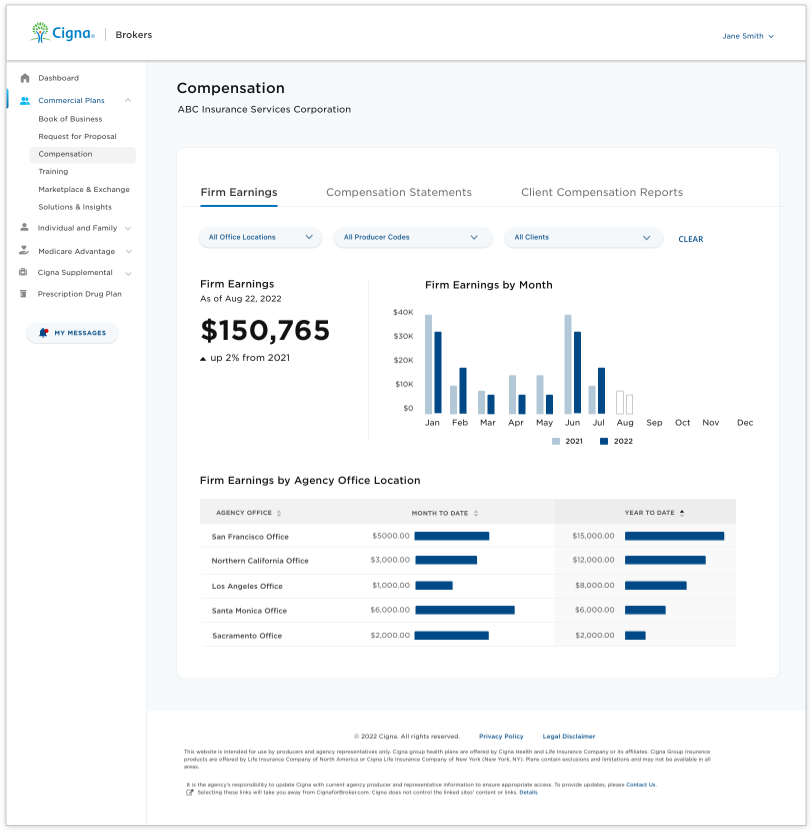 Top Task: Compensation
Allowing brokers to see compensation and allowing agency admins to reconcile broker compensation came out as a top task from the research.
I worked with the developers to ensure we had an excellent Angular data viz library that would work for our purposes.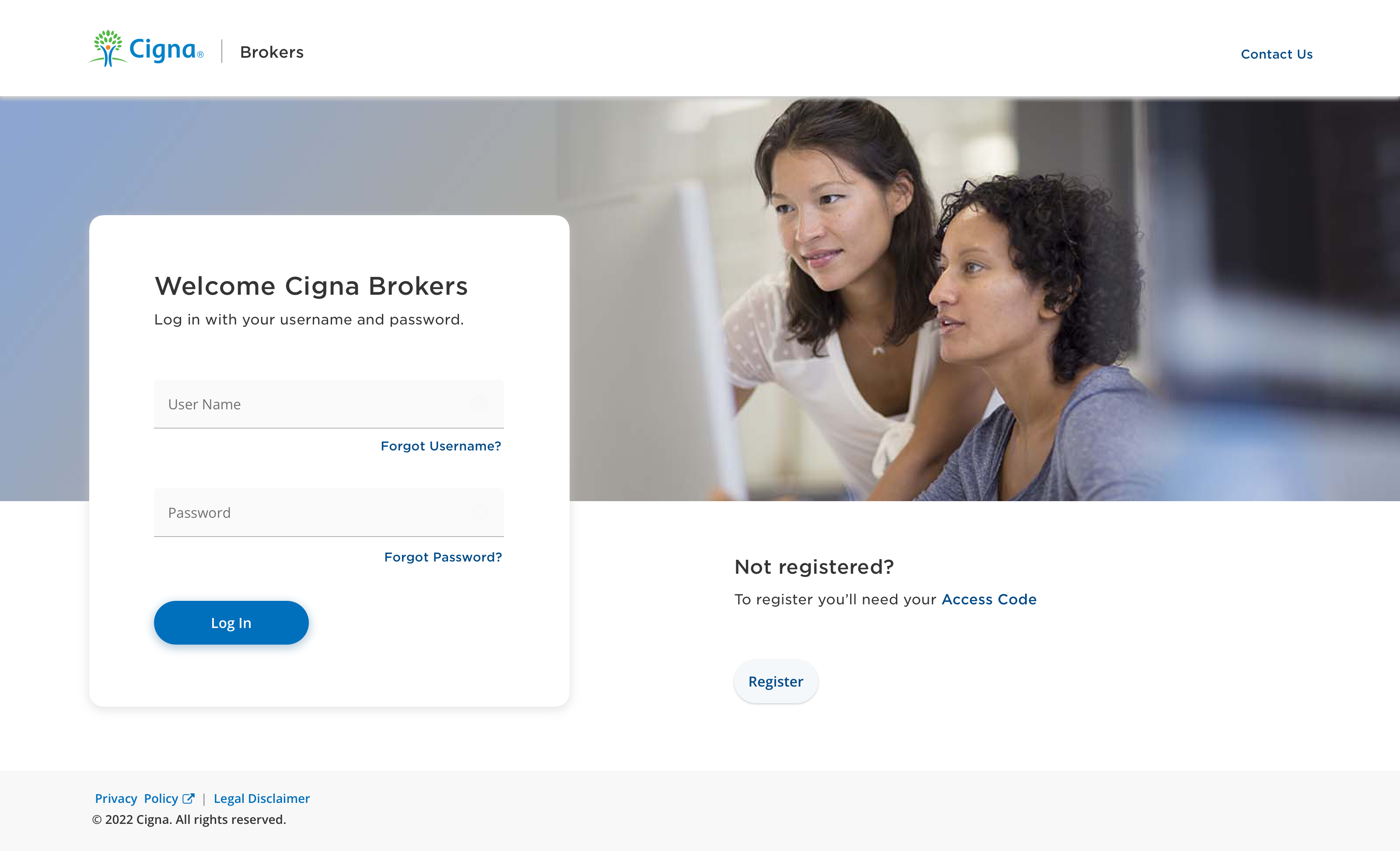 Top Task: Registration
We have a design library loosely based on Material Design. While we have someone building the library components, I can contribute to the effort.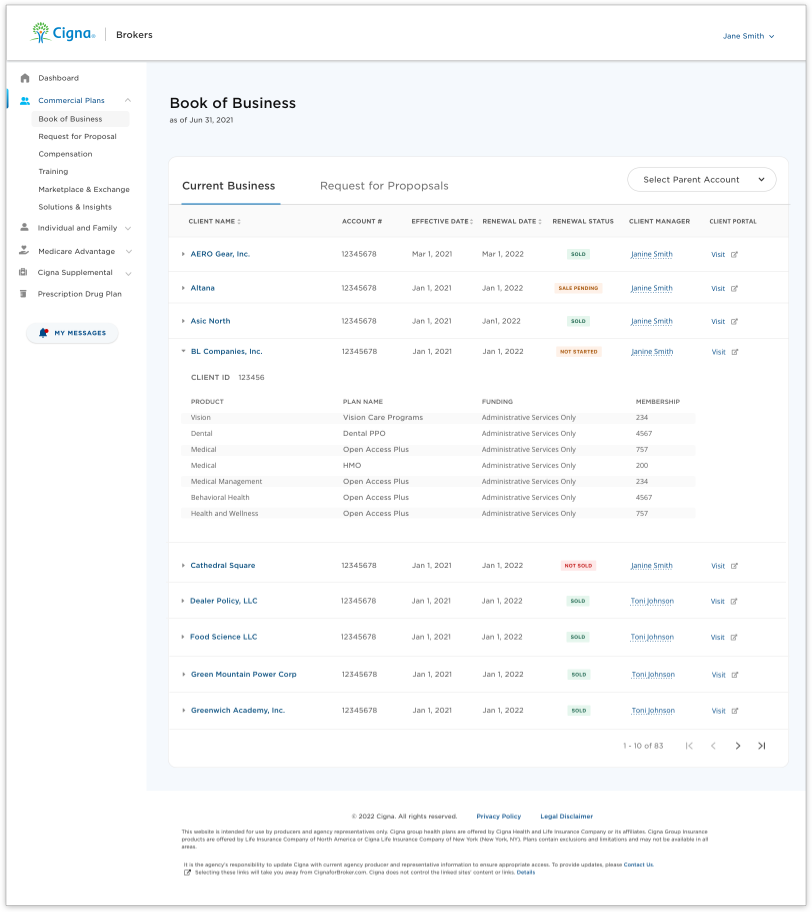 Top Task: View Book of Business
This site is full of charts and tables. Creating something that looks good and is a reusable component for development is the goal.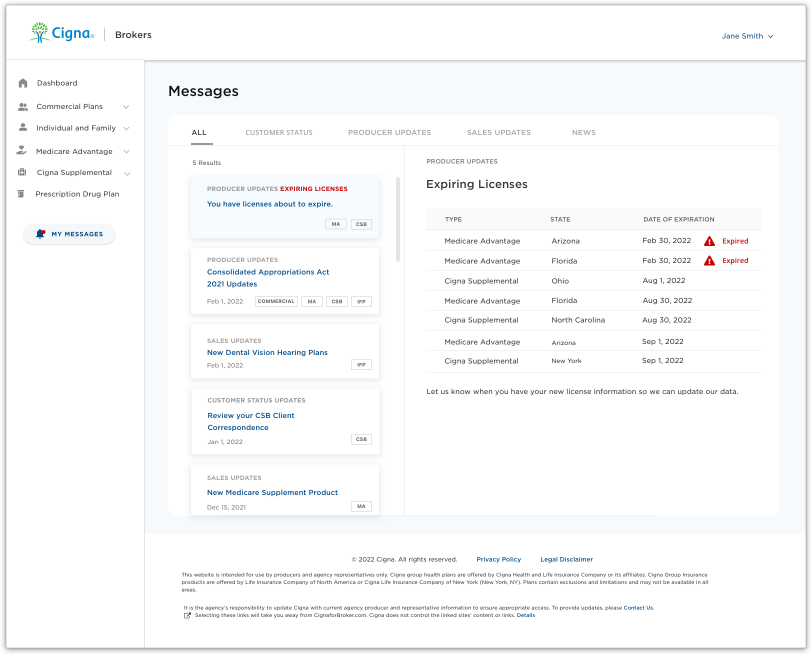 Top Task: Messages
Having a robust messaging system for all lines of business is very important. We will test and learn for categorization after launch.
Teamwork
Close collaboration with development and QA is part of my daily routine. While this release is small, putting in place global components is important to eliminate technical debt as this portal grows.


Collaboration with stakeholders has been a fun challenge because each portal has been running independently for years. Listening, being responsive, and understanding have gone a long way to building trust with the 35+ stakeholders.


Collaboration with Product Managers has been exciting and rewarding. We bounce ideas off of each other, plan, and innovate. I do quick rough sketches on the fly to discuss ideas and concepts before building robust prototypes.