Cigna for Employers
Data Visualization Dashboard
How might we show the value of digital?
The project required we show digital engagement metrics in an easy-to-digest format on the landing page of the Client Portal.
I am the UX designer

I began working on this project in January 2022. Our first release was July 1, 2022

I created sketches and prototypes.

I worked with Data Scientists, Product Managers, and developers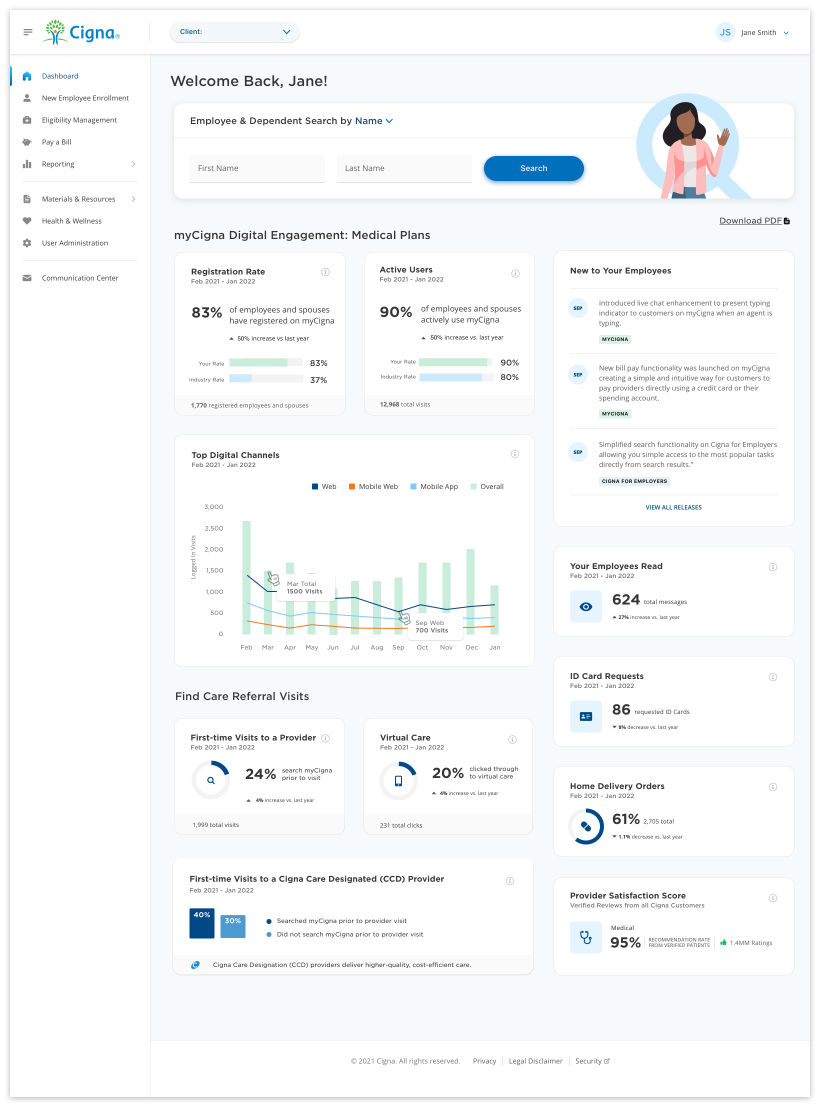 Each module is customizable
Not all data shows for every client. New clients do not have previous year comparisons. Some clients do not have industry comparisons.
The modules are customizable. The page is also variable so the modules can appear and disappear.