Developer Portal
Enhancing our API Site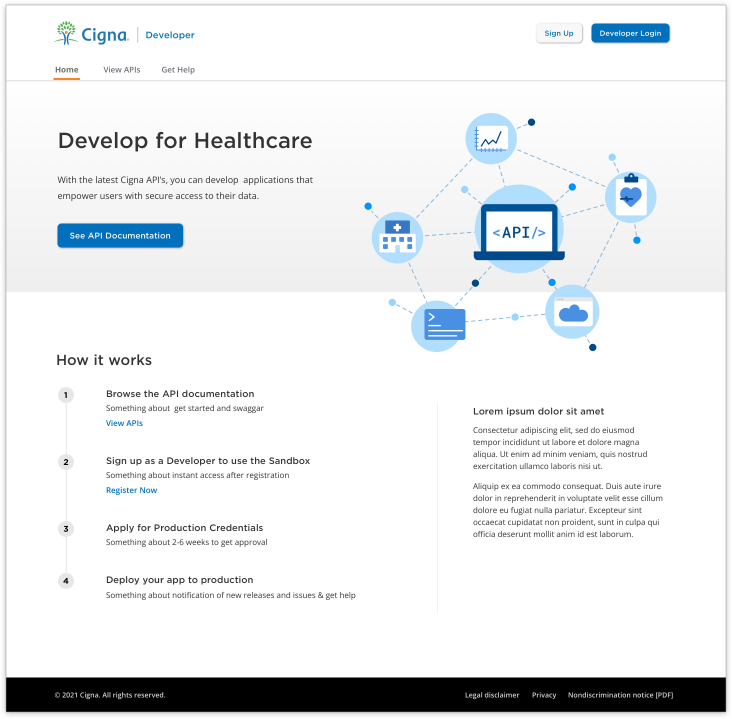 How might we serve our developer community?
The problem I was trying to solve was creating a site that scales. The site had been designed when only two APIs were available. Due to legal and business requirements, we expect the APIs to reach hundreds within two years.
I was the product designer working with a product manager and a business lead From January 2022- March 2022

I created flows, wireframes, and mockups

I consulted on long-term strategy and led a Design Thinking workshop.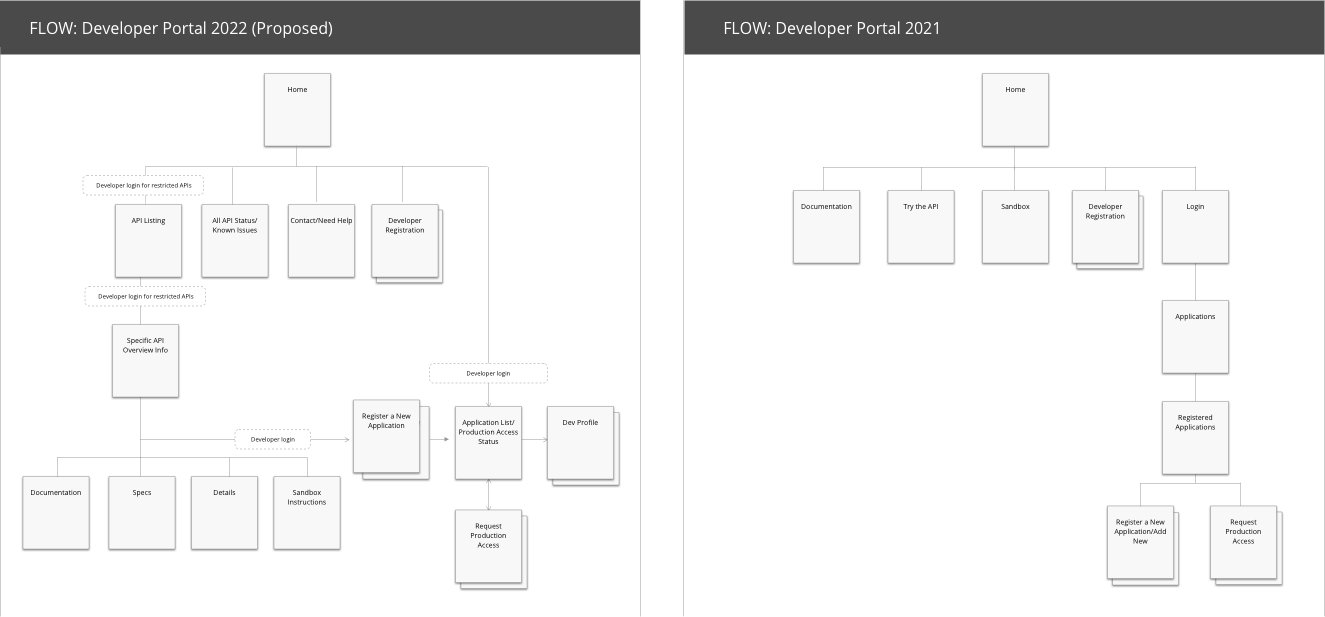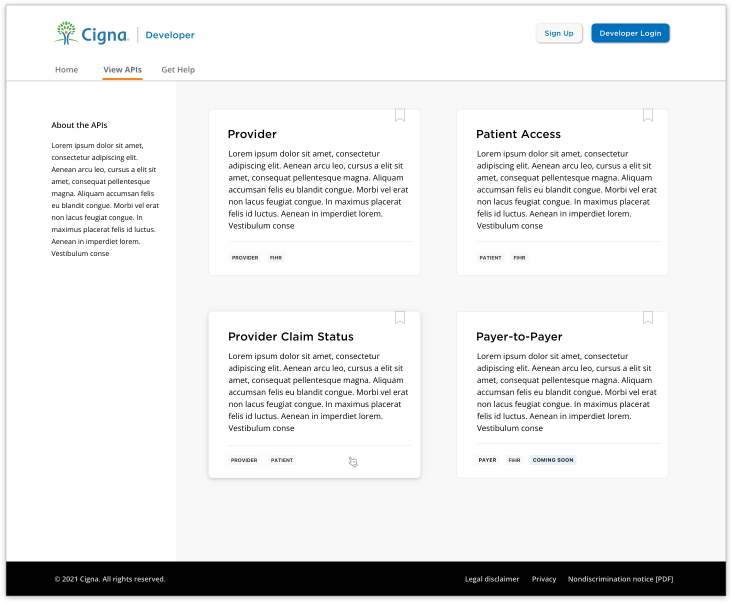 Card System for APIs
I moved to a card system for the catalog. Once more APIs come online, we'll have a faceted search in the left nav and the size of the cards will be reduced.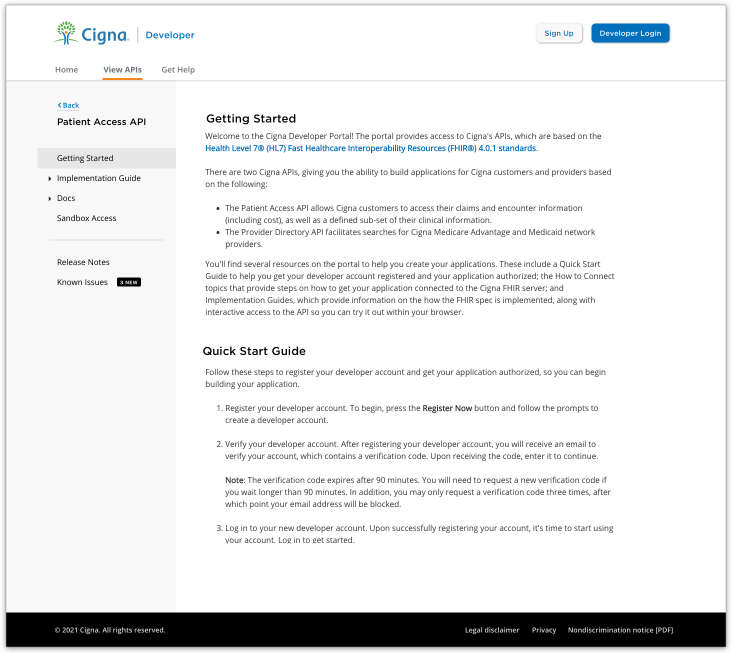 Documentation Section Rework
I interviewed developers to understand how they use documentation and made decisions accordingly. Overall this design has been well received.