Augusto Garcia
Principal Designer
Payment
Estimator
Feature Redesign, UX Research, User testing, UI Design
The product
We offer a lease to own application for various e-commerce plugins.
The problem
The customers don't understand the lease, so we needed to add a payment estimator to make the product more comprehensive.

The current estimator is using old UI.
Several assumptions were made on what the user wants to see, and none of it was validated.
We need to show our Truth in Lending (TLA) disclosures.
The project
Create a new estimator using our new design system. Identify what information the user wants to see, and whats important for us to show them.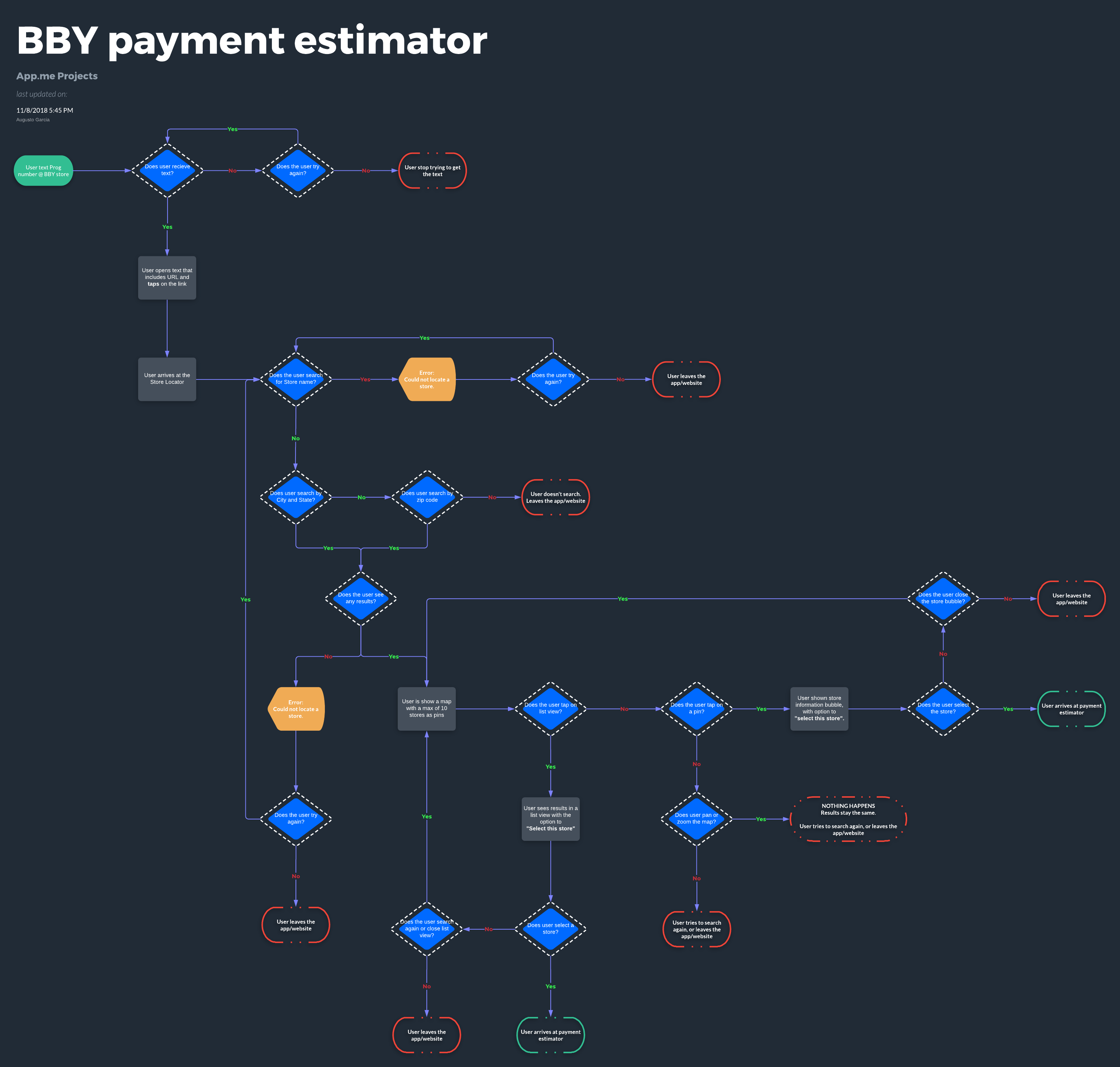 User flow
Before I started any research, I build a user flow for our current payment estimator. My goal here is to highlight redundancies in our current workflow and target opportunities for improvement.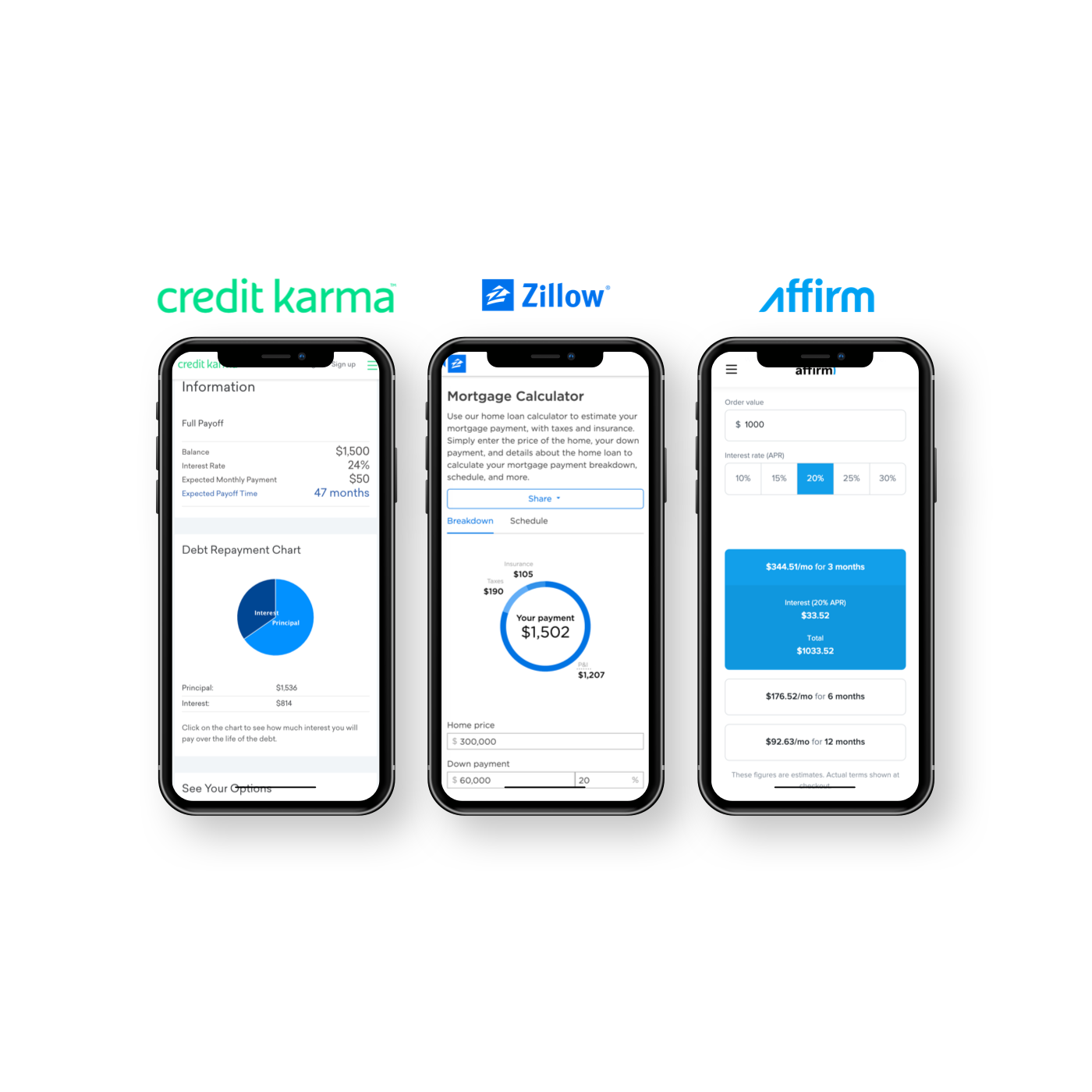 Competitive Research
I studied a few payment calculators across different industries to identify patterns and catalog their offerings to users.
Strong hierarchy (one our our proprietary weak points).
Most important information was BIG, or highlighted using Color.

They used a graph to explain complex information.
TLA disclosures were not on their estimator.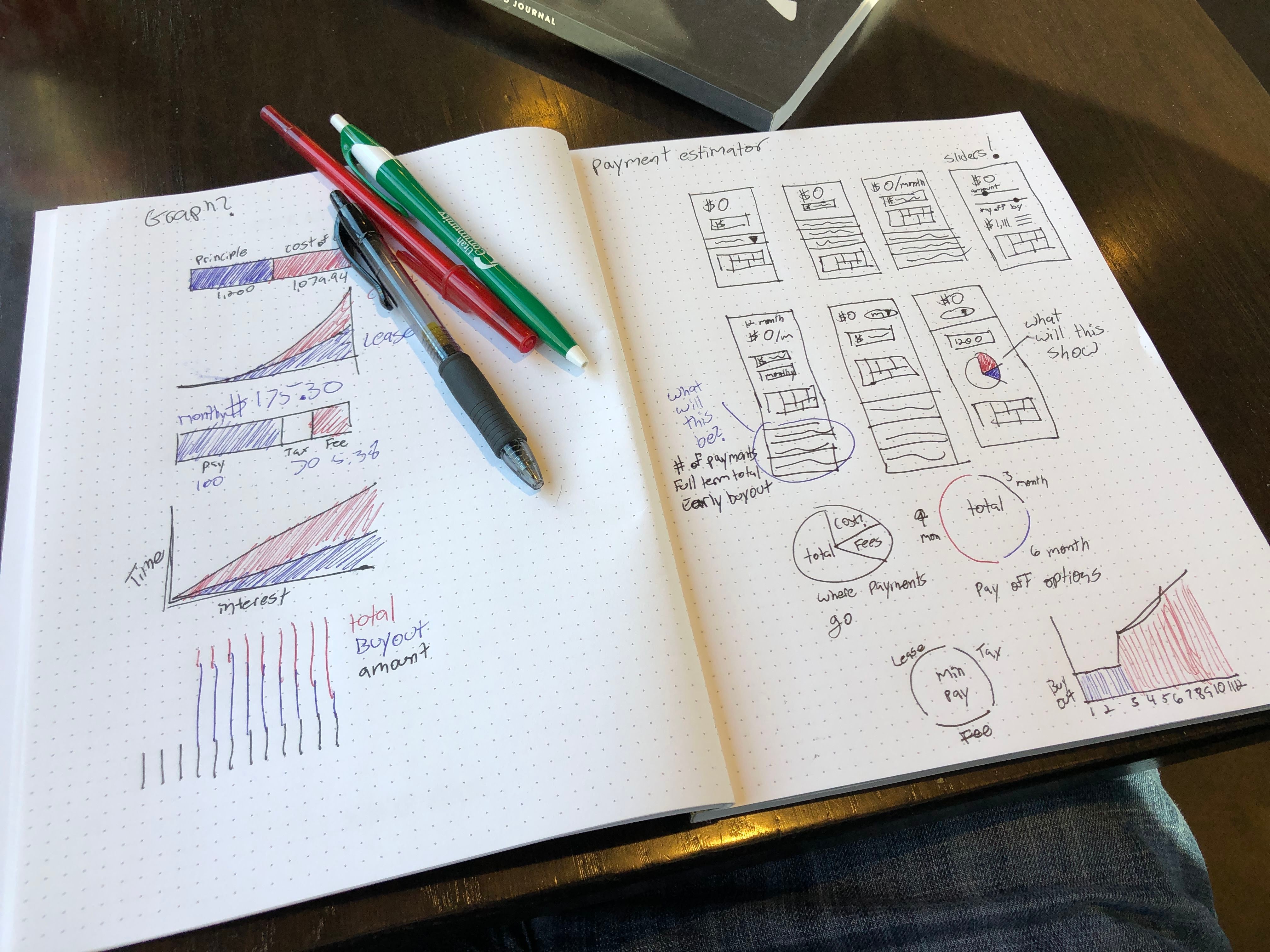 Sketches
After completing my initial research, I sketch ideas. This allows for many leading iterations through varying design options.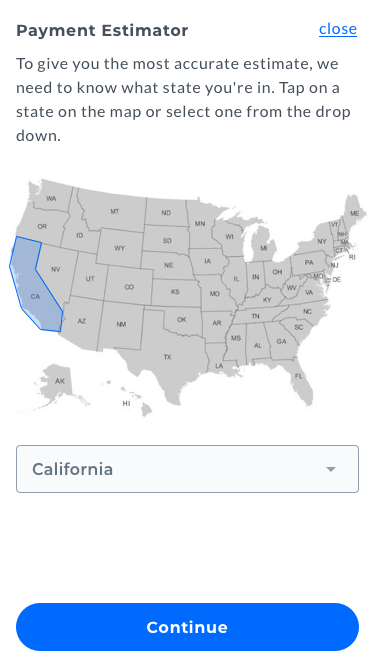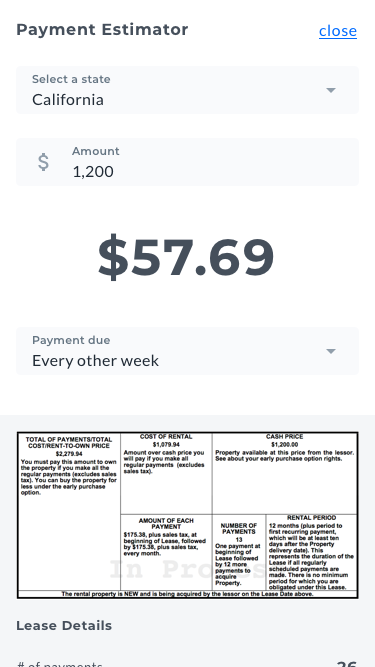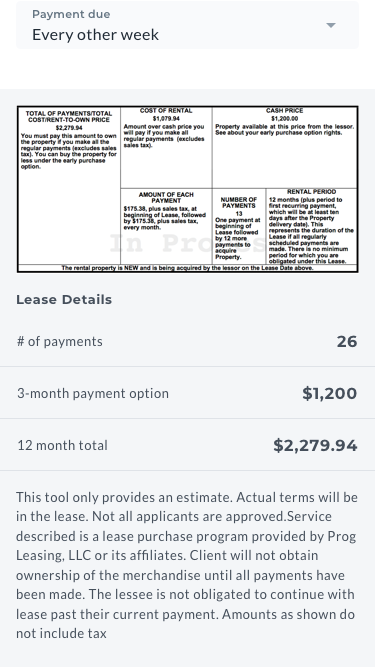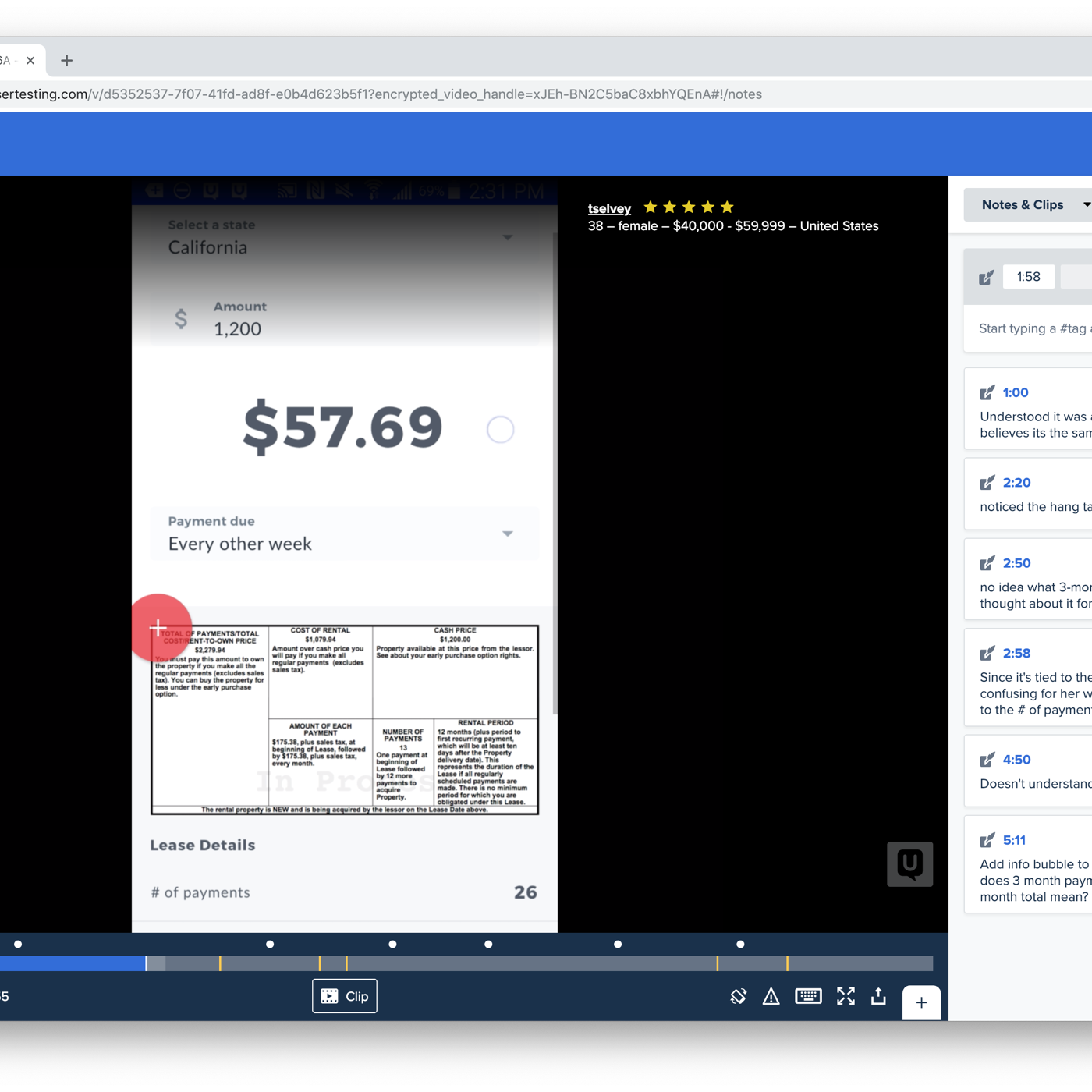 User Testing: Round 1
Using invisionapp.com and usertesting.com, I launched a small test using a wireframe prototype to identify what our user's needs are.
Feedback
Minimum payment at the top was helpful.
Overall, information was confusing.

TLA disclosures created a lot of repetition and confusion.

Wanted to know all their options when leasing with us.

Users felt like their only option is a 12 month lease, when they have several early payoff options.

Emotionally, the user felt this was a bad investment.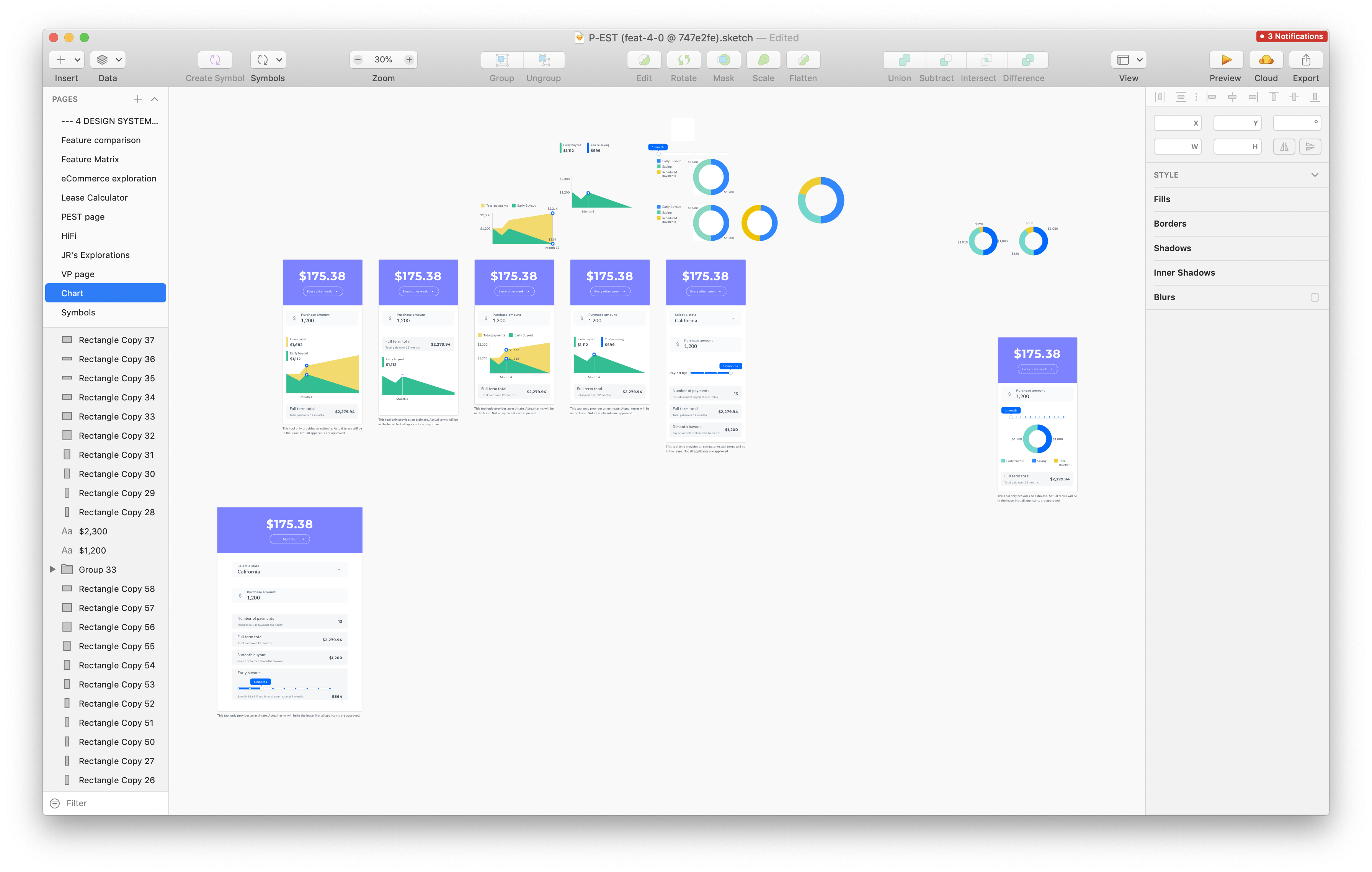 Pivoting
Once I identify the user's needs, I revisit previous work and create new mocks using Sketch. I also introduce a new element, a graph that will help visualize some important information about being on a lease.
Now, we want to test the newest version with the latest mocks containing the new element.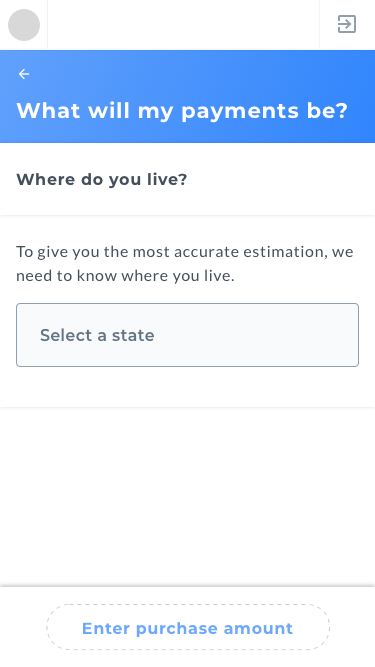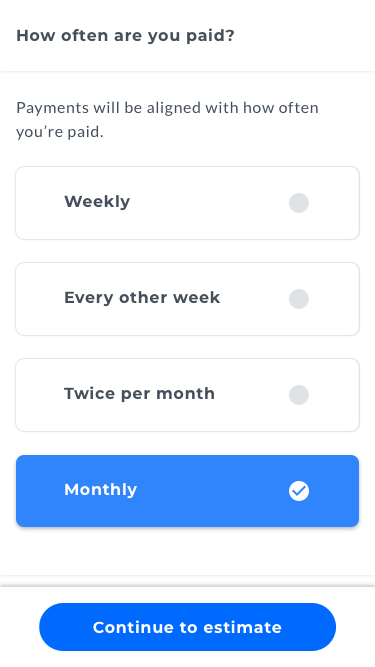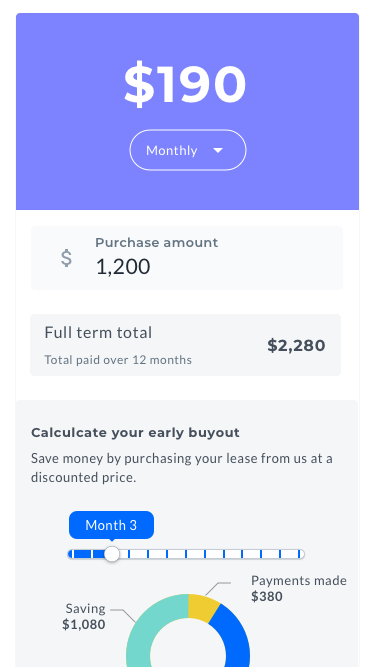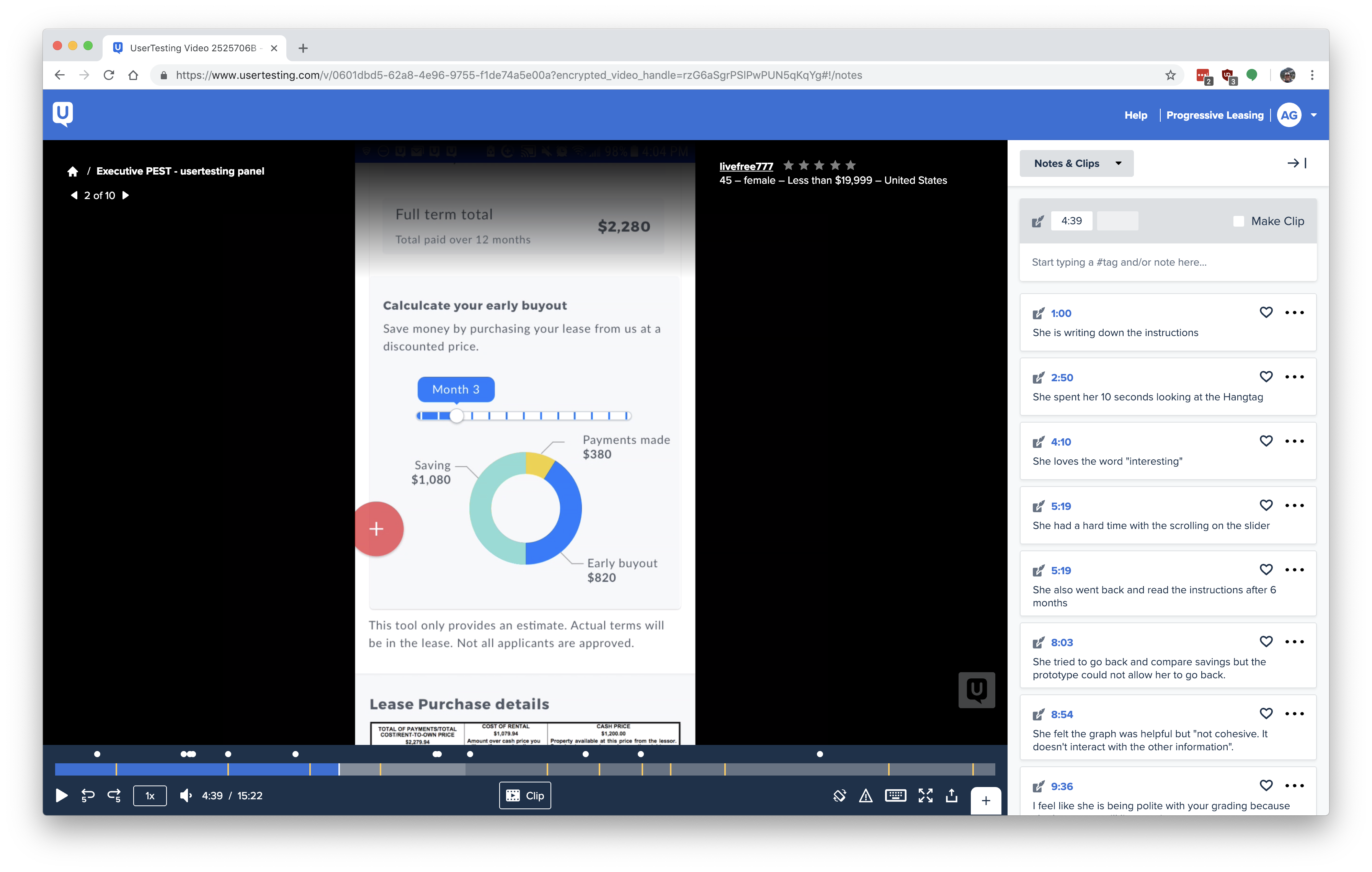 User Testing: Round 2
Using invisionapp.com and usertesting.com, we are validating ideas, and testing if we improved comprehension and user emotions around leasing with us.
Feedback
Better understanding of their early buyout options
Moving TLA to it's own section help a ton in comprehension.
User trusted us more because of the graph.

User didn't feel hoodwink in a 12 month lease.
Allow user's to plan how to pay off a lease before applying.
80%
Understood their buyout option!

UI Design
After finding all usability mistakes through testing, I began designing the final screens in Sketch. Using the design system components and guidelines, I started creating mobile screens first.
I am especially proud of the graph and slider. Being transparent with our user's by showing them cost and savings instills a substantial amount of trust in our product.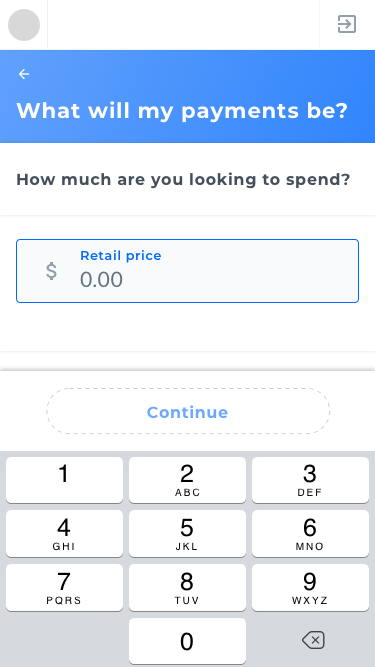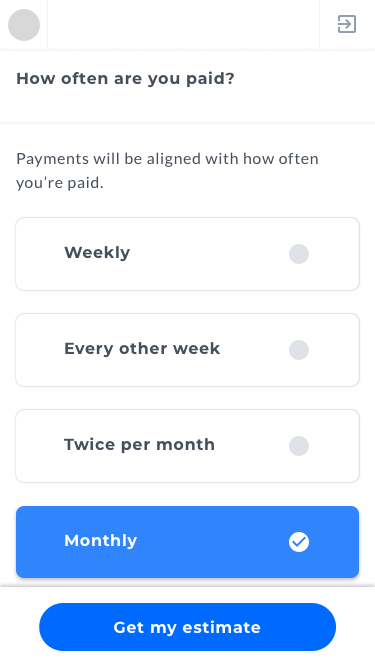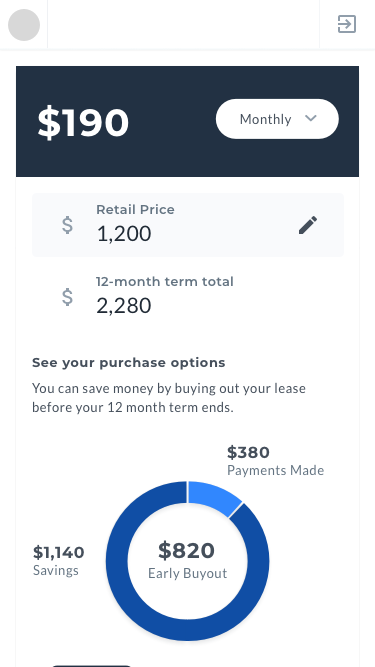 Feature still in development