Ariana Palmer
UX/UI Designer & Illustrator
White Witch Parlour
A re-branding project
Overview
The goal of this assignment was to create a landing page and re-brand the web elements for a business of my choosing that already exists. I was also required to code the landing page upon finalization of the design and style guide concepts.
Software: Photoshop (to design the layout), Dreamweaver/Notepad (to write down the code), InDesign (persona detailing)
Code Languages: HTML, CSS, JavaScript
I found this assignment fairly straightforward. I re-branded a majority of the colour palette, buttons, webpage elements, etc. aside from the logo.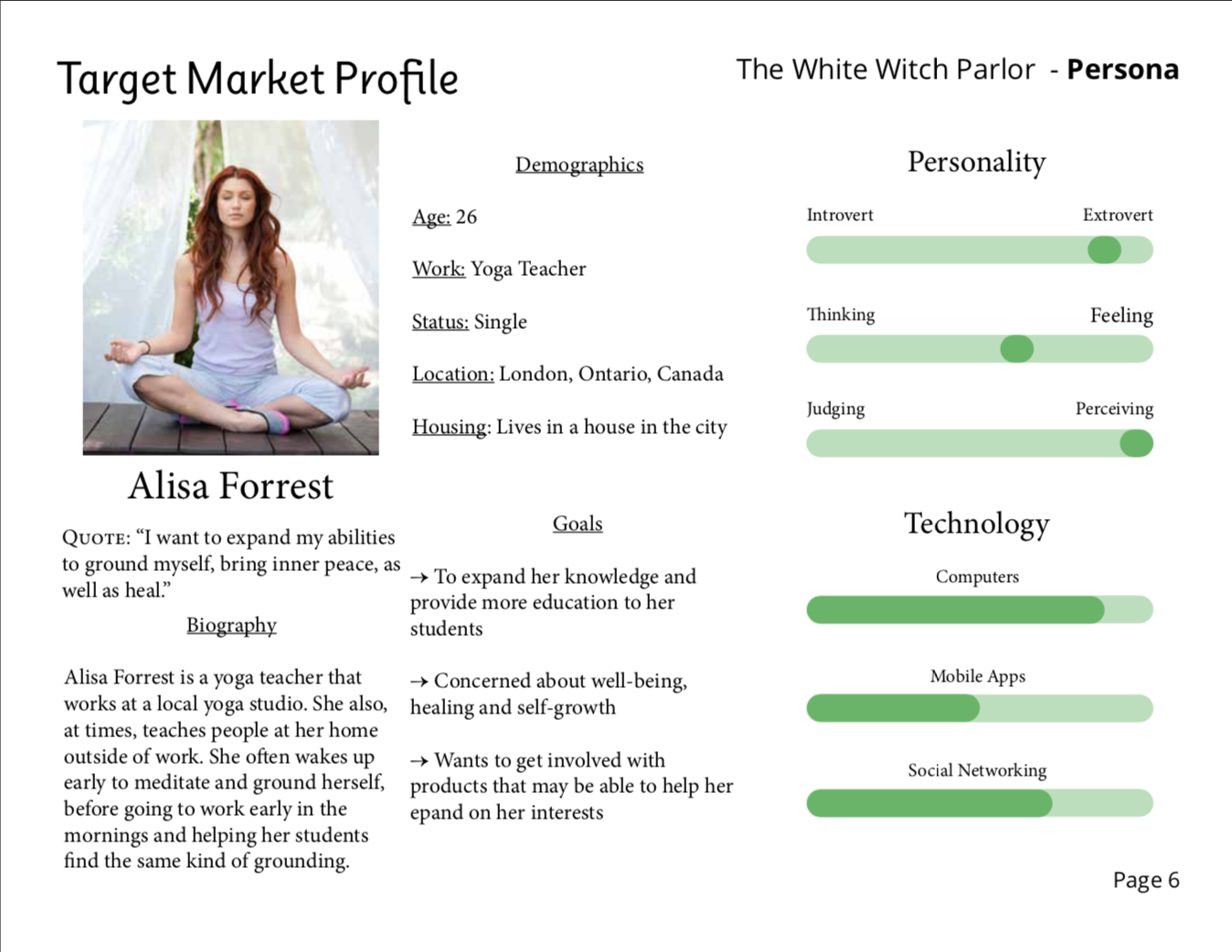 Persona
Building off of the research done prior to the company and their competitors, I developed a fairly basic persona outlining the general target market statistics.
Page 6 of my style guide.
Key Notes:
Research showed that a large majority of shoppers within this industry are roughly young adults between 18 - late 20's

This persona details the general bio, demographics, personality, goals and technological skill of the target market consumer

The persona strongly effects the style guide outlining for the assignment

Multiple times during the wireframing, stylization and final building stages of the webpage required me to go back and reflect on the persona to make the next best choice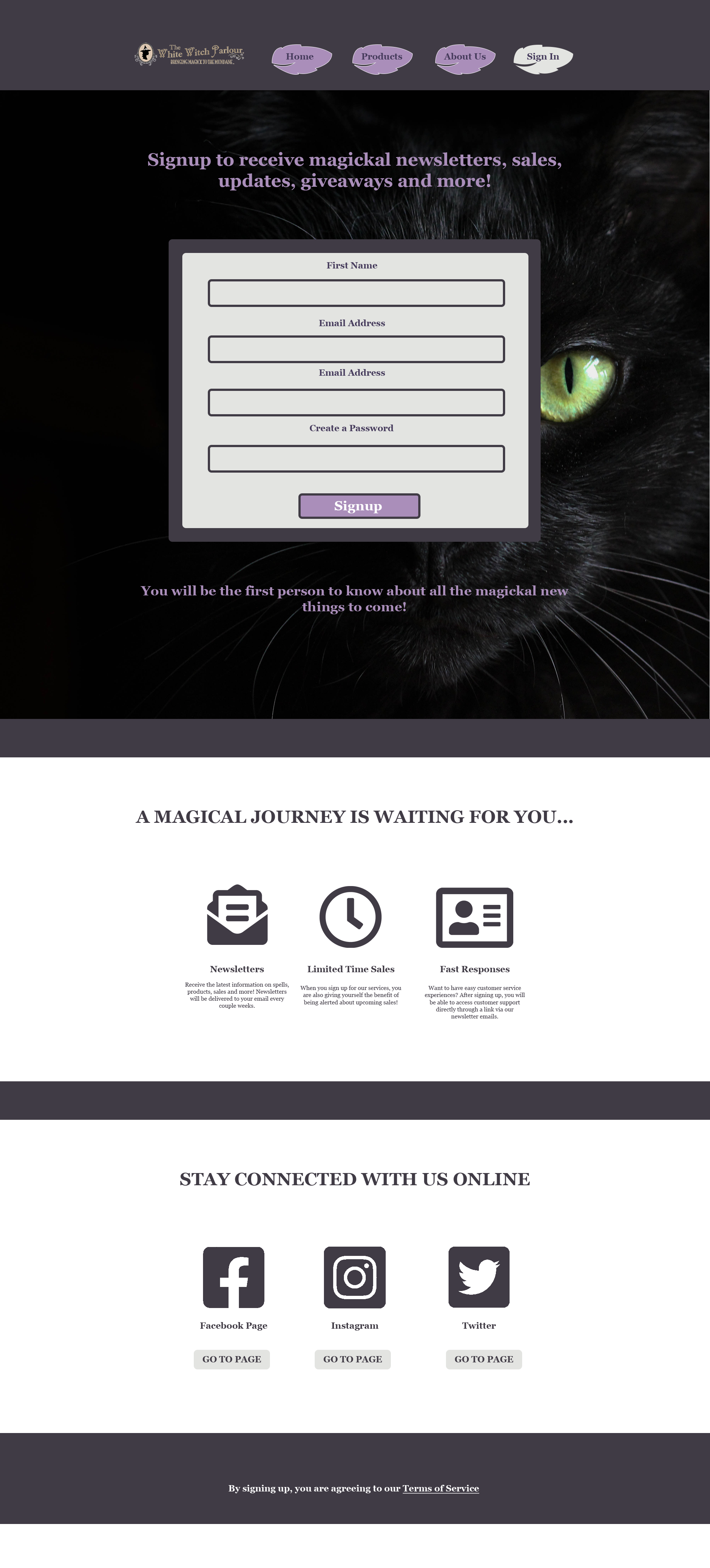 UI Design
After all of the wireframing, styling and designing in photoshop were made, I went ahead and created the code for the website.
Guiding Questions:
Primary design was dark in order to give off a mystical feeling whenever someone landed onto the page

Primary logo sourced from White Witch Parlour and cat image sources from Unsplash to both draw the user into the website, but also to give them the awareness that it's still the same company, just with new branding

Web design specifically, no mobile or tablet included with this design

I really loved the form and informational sections, however, there is quite a lot I would change now after years of practice

The design helps reflect a younger energy to appeal to the targeted audience
Conclusion
While I do think the design was fantastic given it was my first year doing web design and the code turned out reasonably okay, I would definitely go back to re-vamp the entirety of it completely, along with the code. I have a lot more knowledge in both sectors now than I did at the time, so this assignment will be a WIP in order to re-create something much better.
My UI was alright, but I definitely want it to look a lot cleaner. The navigation can most definitely be re-done along with some of the sections on the landing page... a logo re-design would be nice, too, to go with whatever new branding I create for this.
All in all I do think that the content is quite good, but changes do need to be made now that I can really reflect on the elements I'm not 100% satisfied with.