Overview
The goal of this assignment was to collaborate with a team of designers in order to pull off a successful gameboard that would promote stores within the Sherwood Forest mall in London, Ontario. This was a fictitious assignment that challenged us to all collaborate to create rules, a gameboard design and styling booklet that all had the same design theme on it.
Design Team: Pietra Rodriguez, Refentse Motlhoki and myself
Software: InDesign (Text Files, PDF Booklet), Illustrator (Illustrations), Photoshop (Mockups)
In order to successfully create this assignment, we had open communication with one another throughout the process and I had taken the role as the leader to ensure that everything was distributed evenly throughout the group, was on time for deadlines and that everything had a proper flow from one part of the game to another.
NOTE: Each of us developed ideas for the game that would involve customers to interact with the stores and we ended up going with my game idea, inspired by the boardgame Candy Land. My concept was that customers could go to any help desk in the mall and acquire a physical gameboard copy or signup on an app to access a digital format of the game.
After the sign-up or acquire was complete, customers would then receive x-amount of tokens from the stores they shopped in for a specific "land" (colour) on the game board. Popular items from each store had stickers on them representing if they were valid for tokens or not and every store would have a banner in their window or out front showing which land they represented.
Each token also had a code on the bottom people could scratch to find out and use that for the digital copy of the game (of which would be automatically applied to the digital game board).
Once a section, multiple or the whole game board was complete, they could take their physical copy and tokens to a help desk to spin a wheel for a prize and/or can spin a digital wheel on the app to redeem a receipt of which they could show a help desk prior to the deadline period of the event - all prizes had different rates for winning.
Lower prizes - bigger % of winning
Major prizes - lower % of winning
Those with a full game board would automatically get a major prize, people with multiple sections a medium prize and those with one section a lower prize.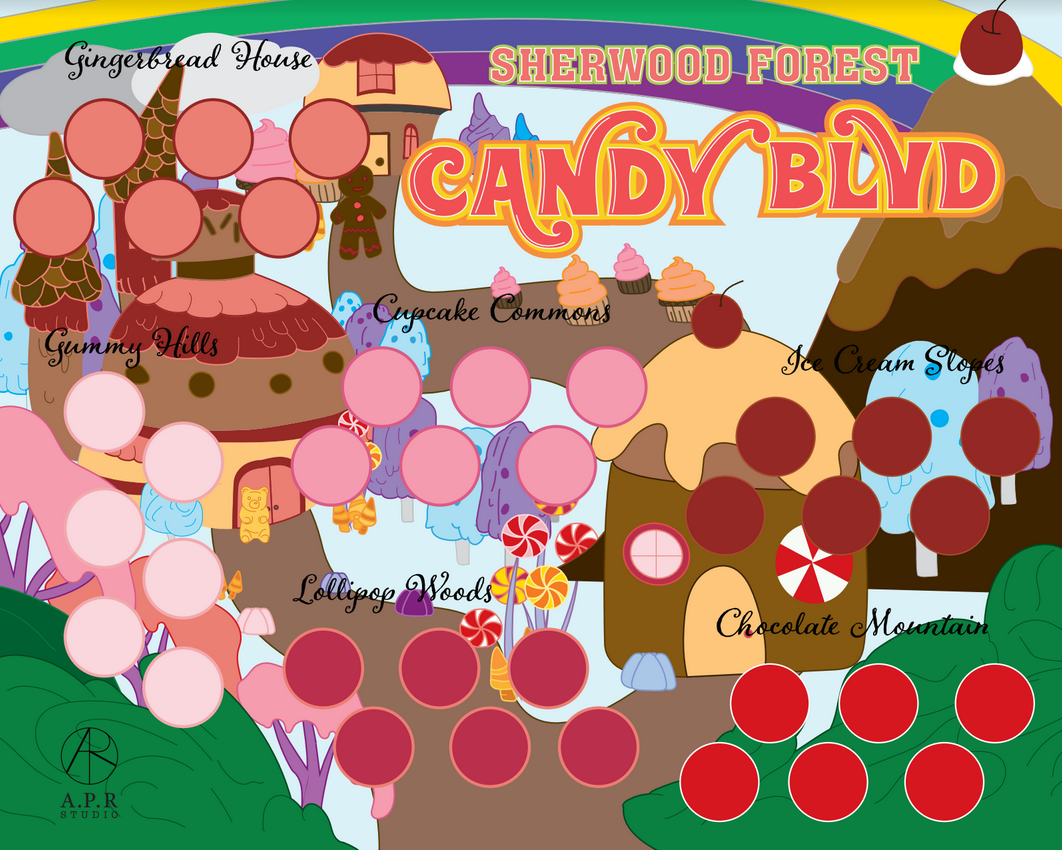 The Beginning
When we first began the project, I had come up with a rough concept for the game board illustrations. After meeting up to discuss potential tweaks that could be made, we decided that Refentse would come up with additional illustrations as well in order to finalize the type of theme we'd like to go with - Pietra used that time to search for mockup files, creating a logo for our group + the gameboard campaign (which we decided to call Candy Boulevard) and began working with us along with our illustrations to create samples of each part of the game board design.
We then all came up with our own semi-comp designs after we edited my original game board illustrations. Refentse then added his imagery (inspired by Adventure Time) to the rules and information sheets, along with the game board mockups (for the box more specifically).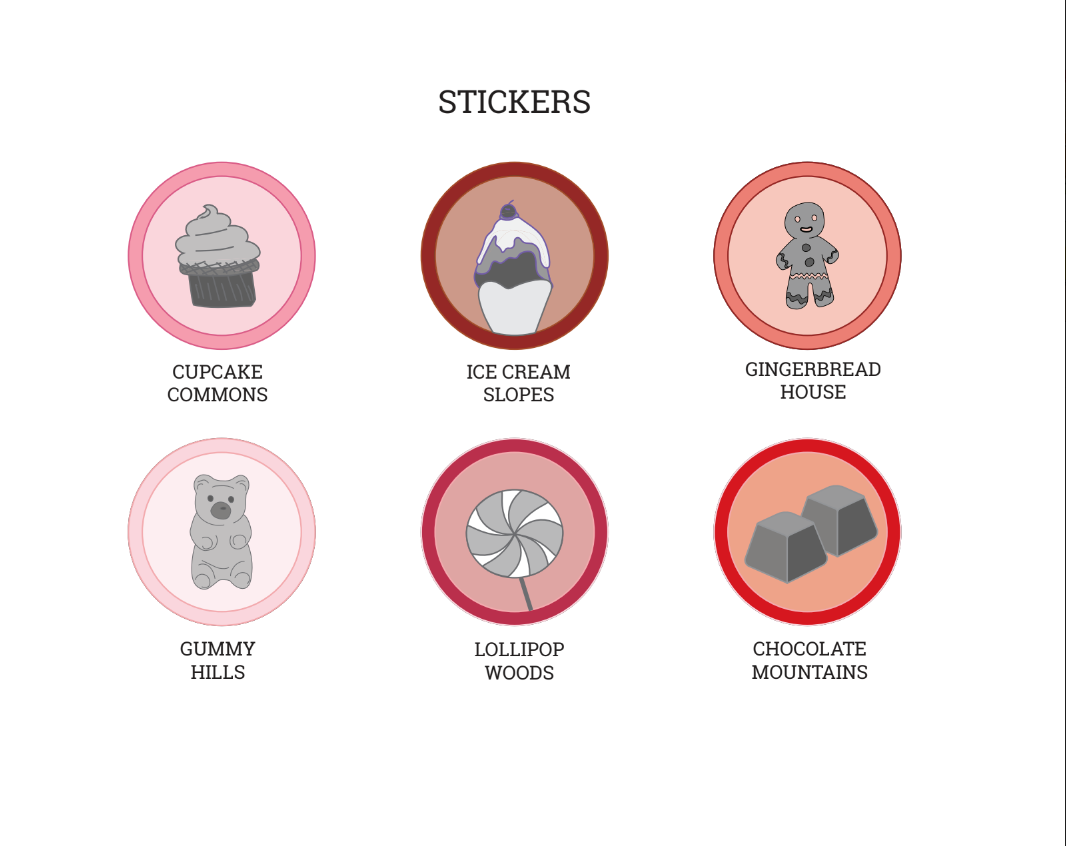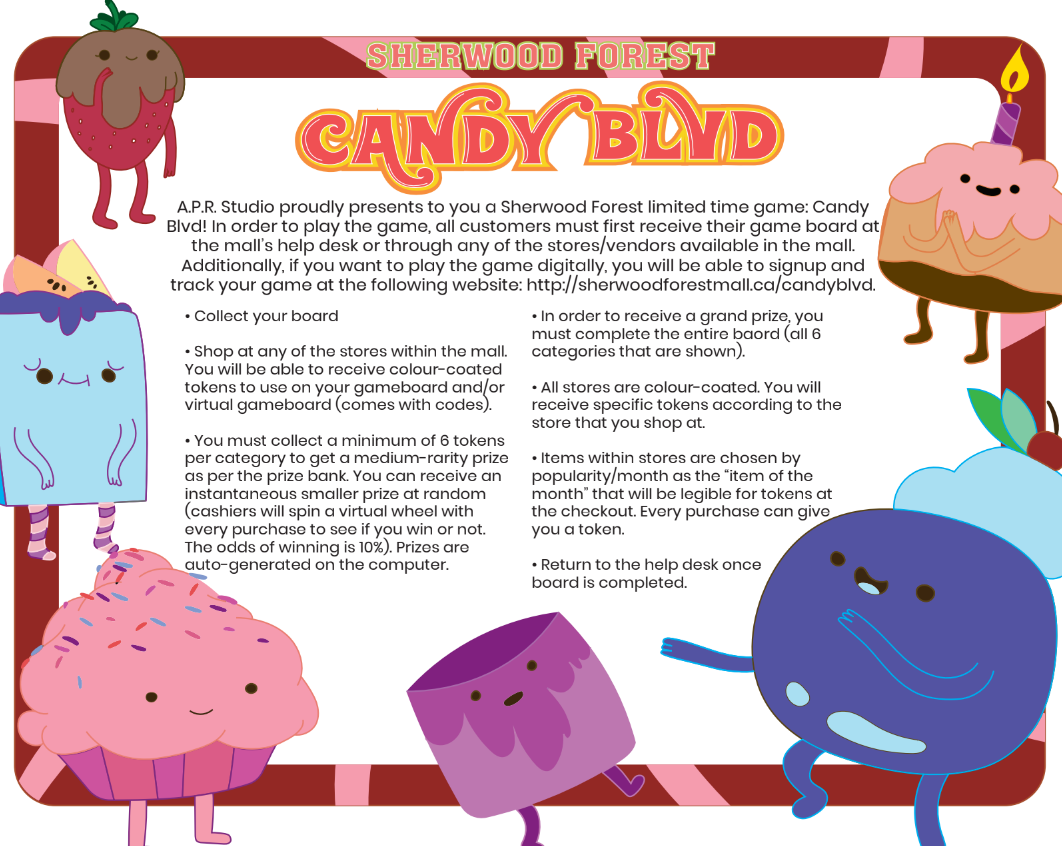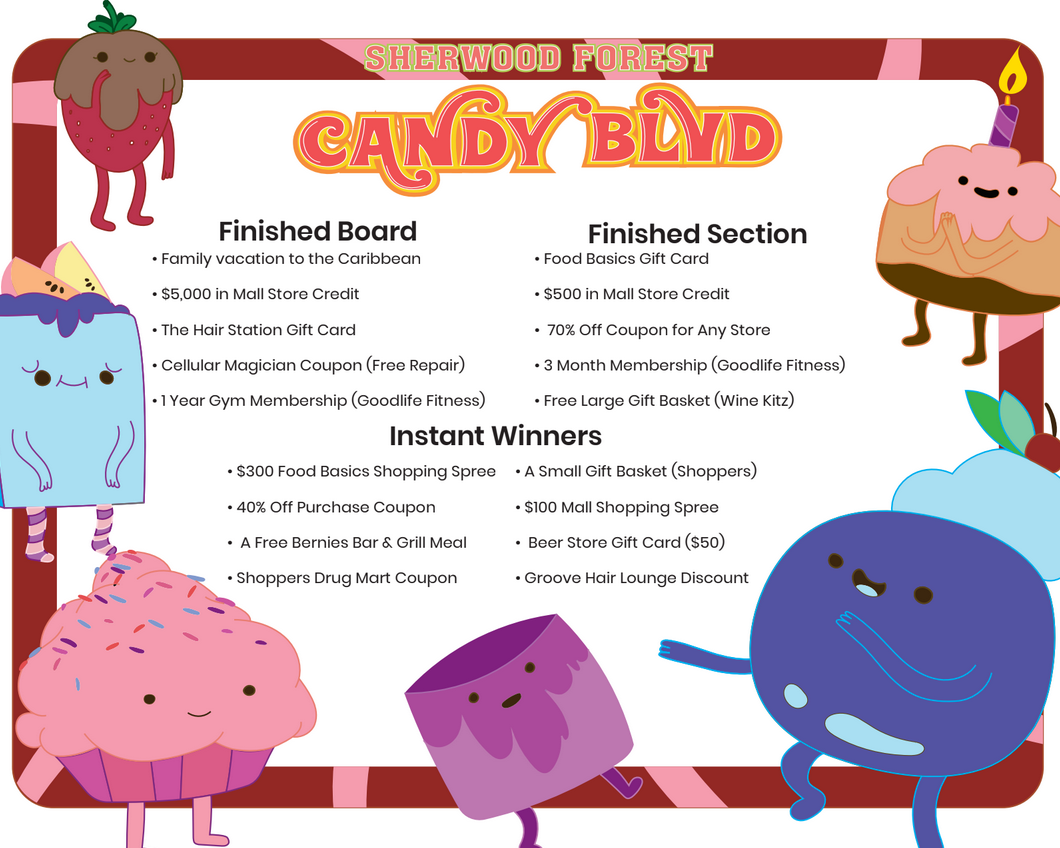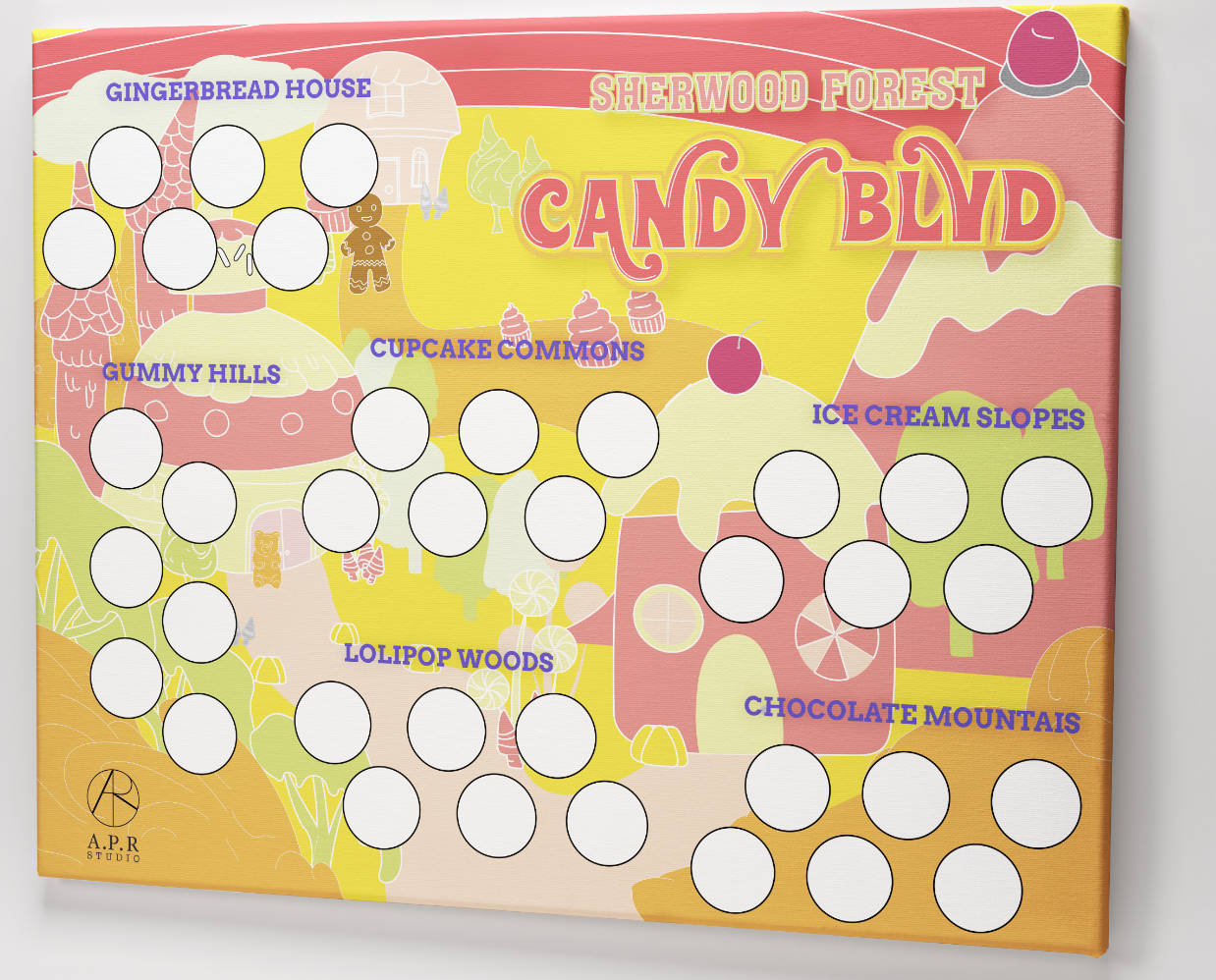 Final Decision
In the end, we all compared one another's final designs with each other. My design team had trouble picking, so I took the logical route; as a game representing a candy theme, we wanted to find the one with the best colour palette to go with. Mine - while it was nice - didn't really have a candy-like pop to it and Refentse's had a strictly cool-coloured palette which wouldn't have worked either in comparison to Pietra's candy-coloured, vibrant palette.
We decided upon group approval that hers would be the best to do logically to really express the theme we were aiming to promote, so we put her design on the mockups we had along with the rules and information sheets.