Ariana Palmer
UX/UI Designer & Illustrator
Poker Cards
A Collaborative Assignment
Overview
This was a collaborative assignment that challenged us to work as a design team. We needed to create a set of poker cards, divide them up equally and have open communication when it came to edits, printing and more.
Primary software for this assignment was Adobe Illustrator.
Design Team: Emma LeDrew, Maya Sandhu, Võ Thành Luân and myself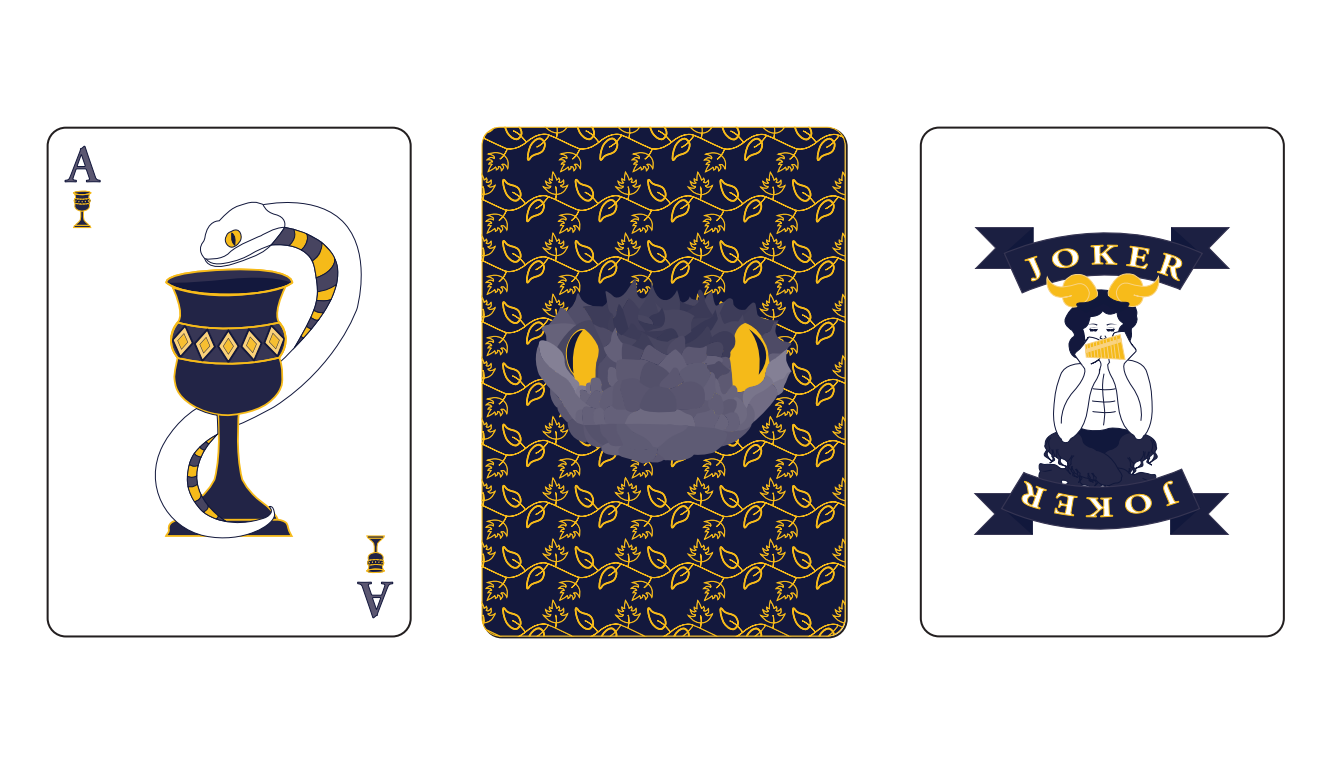 The Beginning
Prior to creating rough illustrations for the assignment, we all had to agree on two things: a theme for them along with two colours (since we were limited to two ink colours for this).
We decided to do a Greek Deity theme for it in Gold and Blue to represent luxury and royalty in a sense, while allowing the yellow to really pop with the dark blue.
I was personally responsible for doing the Ace, Joker and Card Design (back). I was heavily inspired by the representation of chalices and snakes in Grecian lore, so I used that as a design concept along with Pan as the Joker card due to his known personality in lore.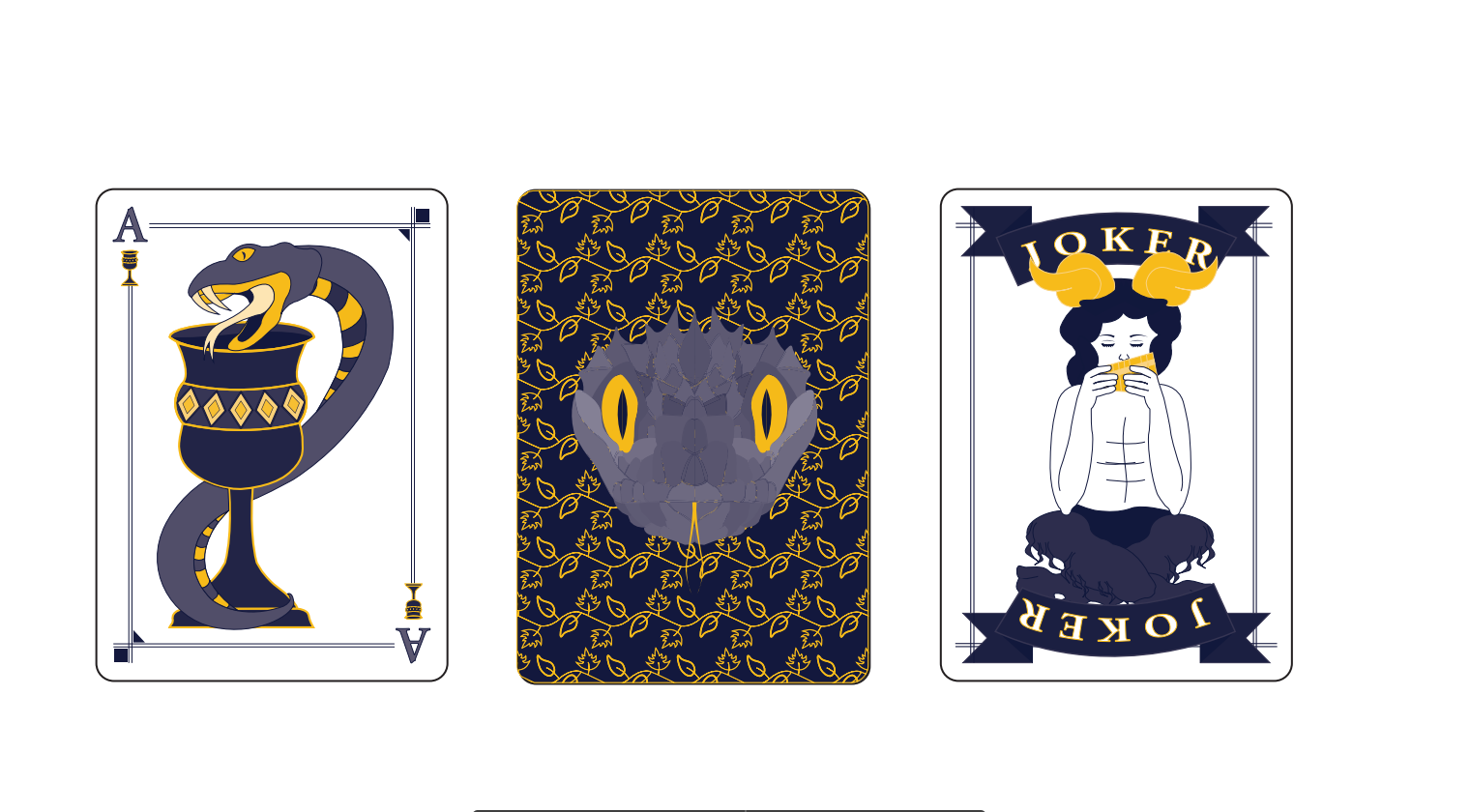 Finalization
Upon further group discussions with the other members, I went ahead and made some minor changes to the designs I created to blend with the other cards that my design team created.
I think that at the time, I created some really fun and interesting concepts for the cards. However, if I were to re-visit this assignment, I would definitely edit the illustrations to be more professional.