Ariana Palmer
UX/UI Designer & Illustrator
Hot Spot Icons
Animated icons for Fanshawe
This is your heading
You can write here as much as you want, this text will always look nice, whether you write longer paragraphs or just a few words. Click here and try it out.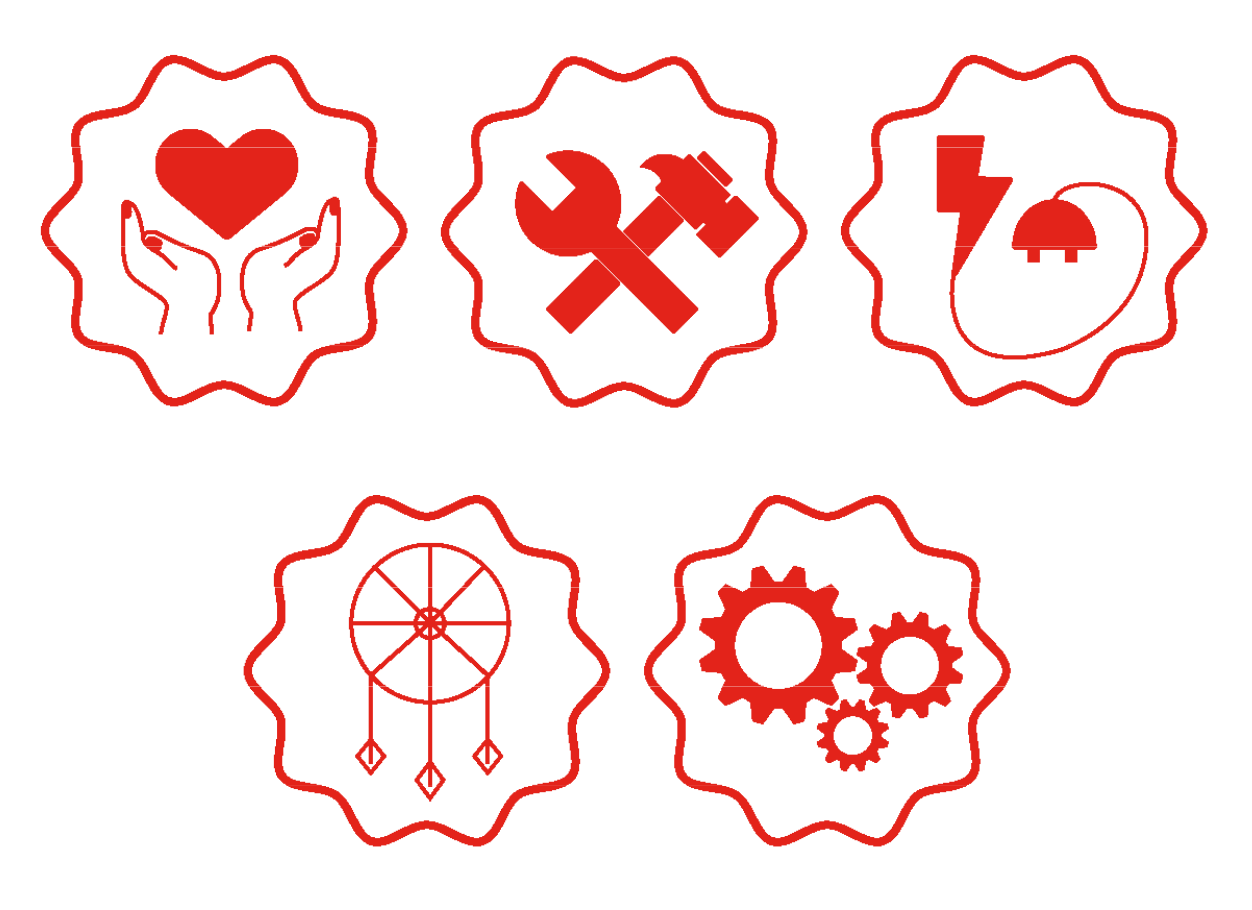 The Process
The beginning of this assignment was to create basic hot spot icons within Adobe Illustrator to represent specific areas within Fanshawe College. I was required to stick with two colours: Fanshawe's red and white.
I originally thought that having white in the negative space of the icons would help emphasize each one; however, upon editing them further towards their finalization stages, I ended up changing them to have red as the negative space and vice versa. This allowed for one's eye to go straight to the icon and gave it permission to really stand out.
I'm really happy with the final design... after the illustrator file was finished, I brought them into Adobe After Effects to edit them further into GIF formats.
I feel like overall that there was room for improvement with the icon designs a little bit, as well as the animations since they were a little funky.
Each animation was between 5-10 seconds long. Admittedly, I made the video length quite long in comparison to the time actually used for the icon animations, so I would most likely adjust both the icons and the video length in a re-vamp.