Ariana Palmer
UX/UI Designer & Illustrator
Promotional Poster
For Epilepsy Awareness
Overview
For this assignment I was challenged to create a poster concept to represent Epilepsy of Southwestern Ontario. They do an event every year for a walk/run that helps raise donations for those effected by epilepsy along with supporting the families that may be effected by a family member that has it. I needed to follow a very specific branding guide that they provided in order to properly create a poster and extras of which would support their cause.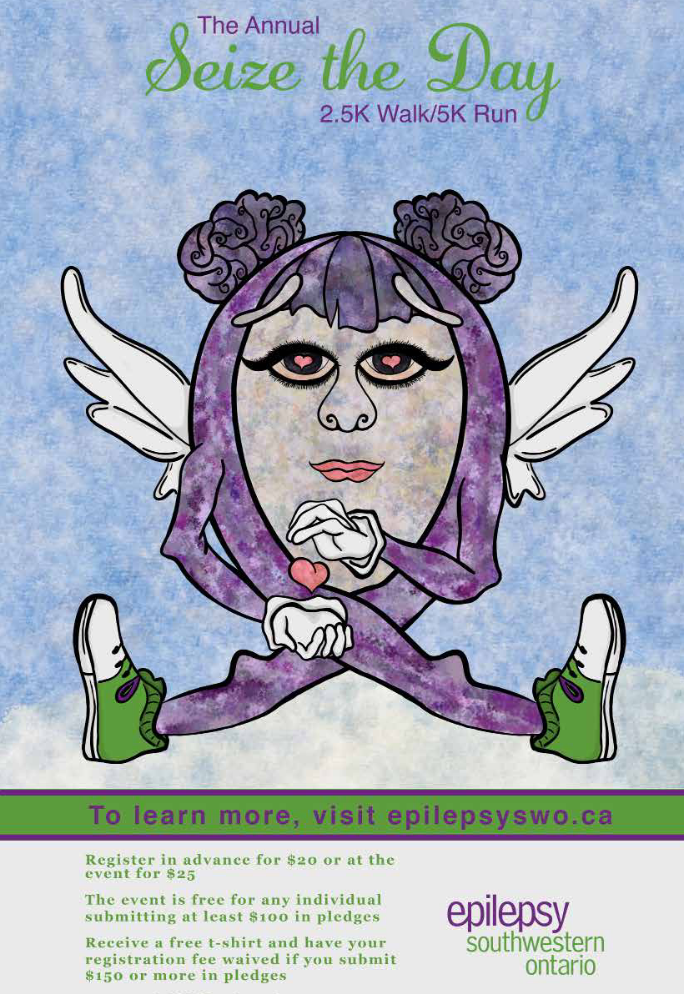 The Process
At the beginning of the assignment, I was required to create some thumbnail concepts for this. A majority of them were inspired by the use of the epilepsy ribbon, the strength card in tarot and the power of a lion - however, this was one of the illustrations I did that stood out the most.
It's an egg-like figure with the epilepsy ribbon as its body, shoes (another representation connected to the non-profit we worked with), brains as hair buns and then the hands holding a heart along with angelic wings.
Upon finalization of the concept and what the palette for it would be like, I went ahead and did my roughs, edited them, then began finalizing the design of the poster. The typographic elements need the most work in this assignment in my eyes, but it was fairly decent overall.
I then went ahead and created some related mockups; buttons, a shirt (for the run/walk event), a water bottle, and a cute little tote bag.