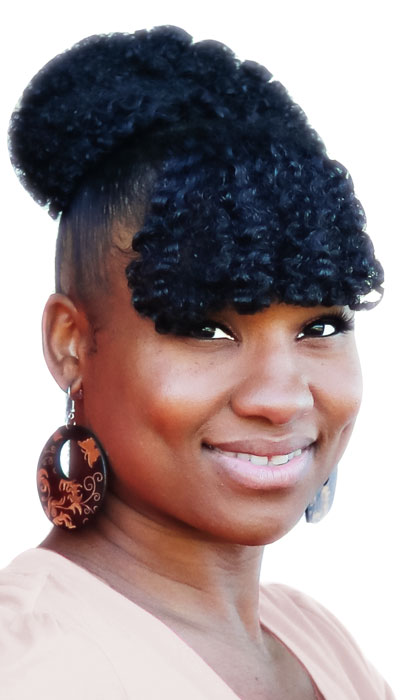 Arissa
Senior UX/UI Designer
All About LUX
LUX Spa, Hair, and Nails is a one stop shop for customers to receive all their beauty needs in one place. LUX allows customers on-the-go abilities to book services, purchase/send virtual gift cards, chat with stylist, and view all previous booked appointments. My role in this project is the full design concept.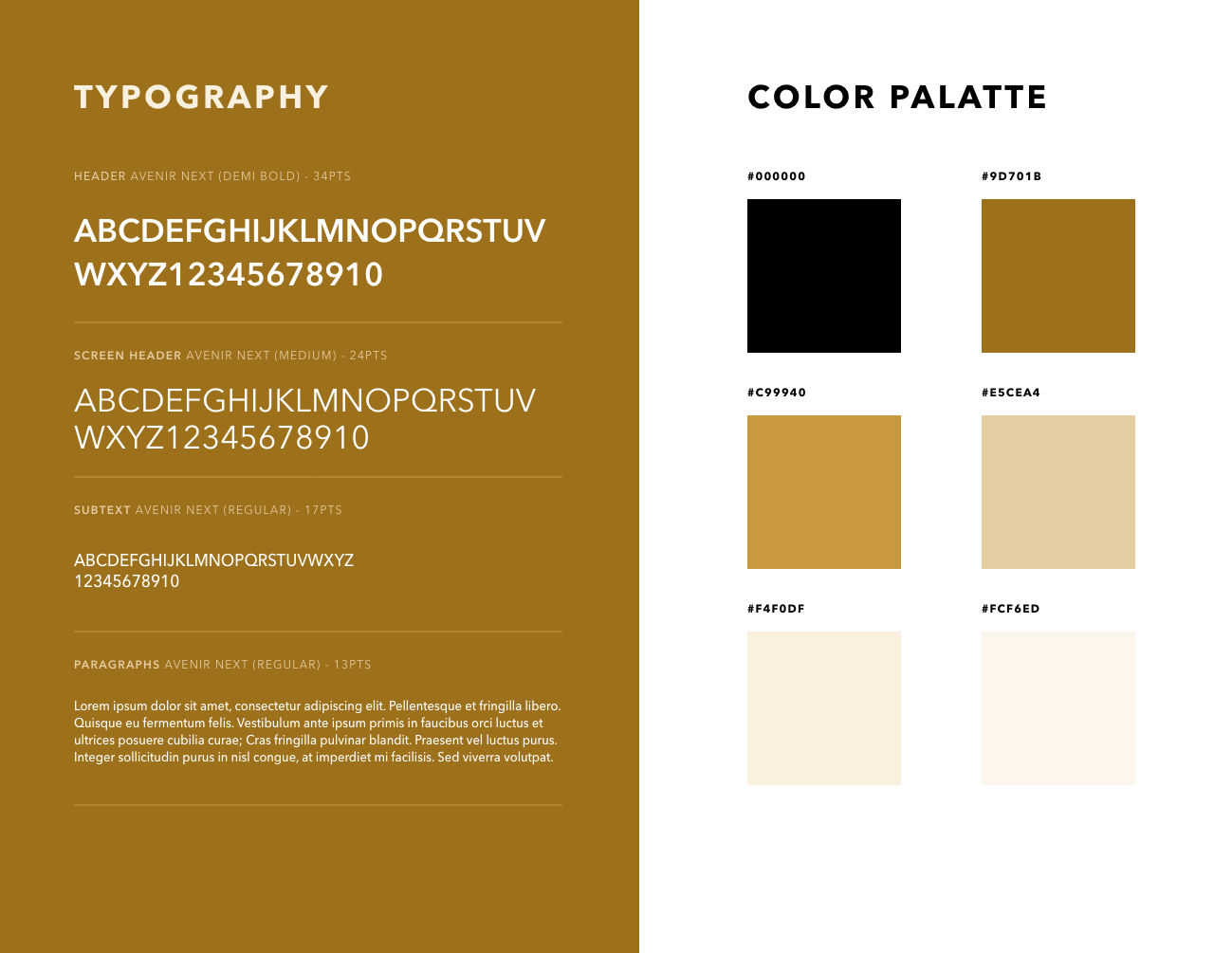 Sketches
How I started
I started this design process with sketches. This is the way I iterate through many design options quickly. I usually go through typically 3 versions for the "Login Screens" or the main screens; this usually gives me options to pull from to create the starting look/feel.
Version Differences
The main differences between the versions are the way I thought about the lines on the screen. Another difference is the placement of the text and textfields. I chose the final version because it felt more Luxury. The LUX brand is a luxury brand that offers spa, hair, and nail services, especially to high-end clients.
See sketches below ⬇️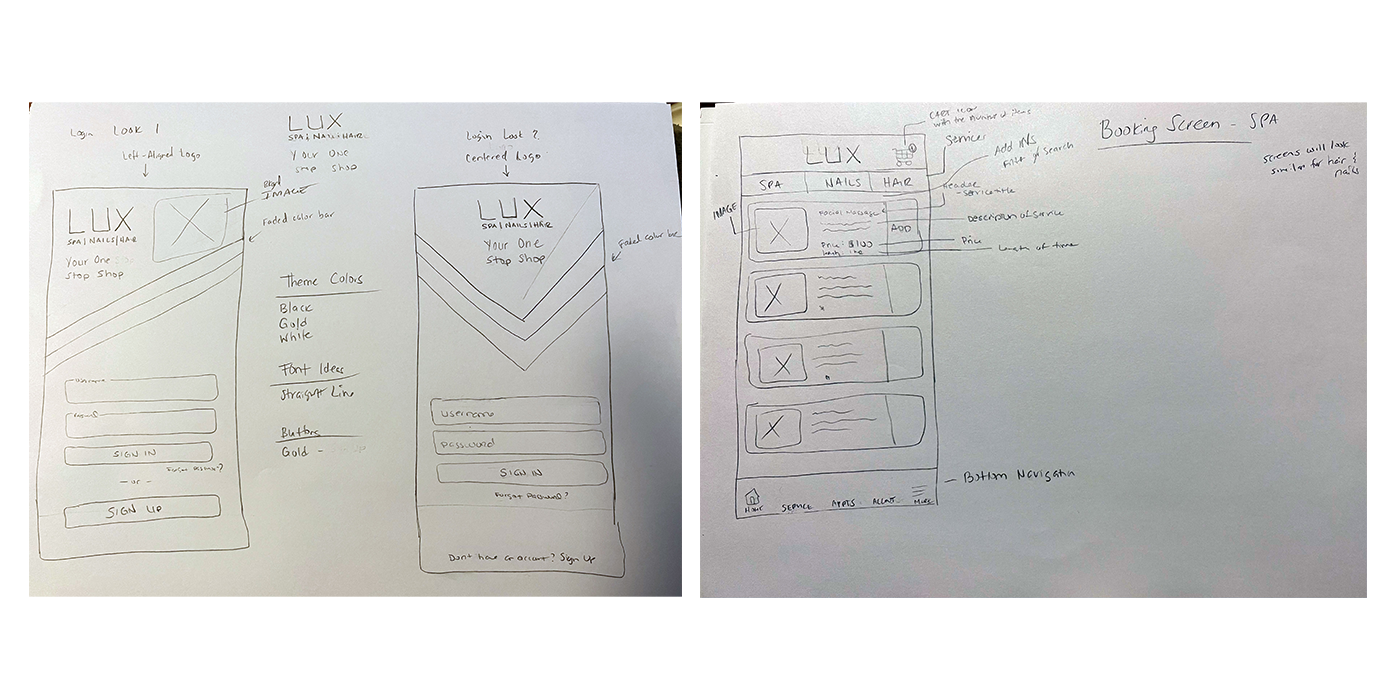 User Testing
During the prototyping stage I did a testing round in order to reveal possible usability problems. I used the prototyping link to send to some users for feedback. I received some good feedback on things that needed to be added to make their journey easier. I updated the prototype with new features that were recommended and the next round of testing went smoother.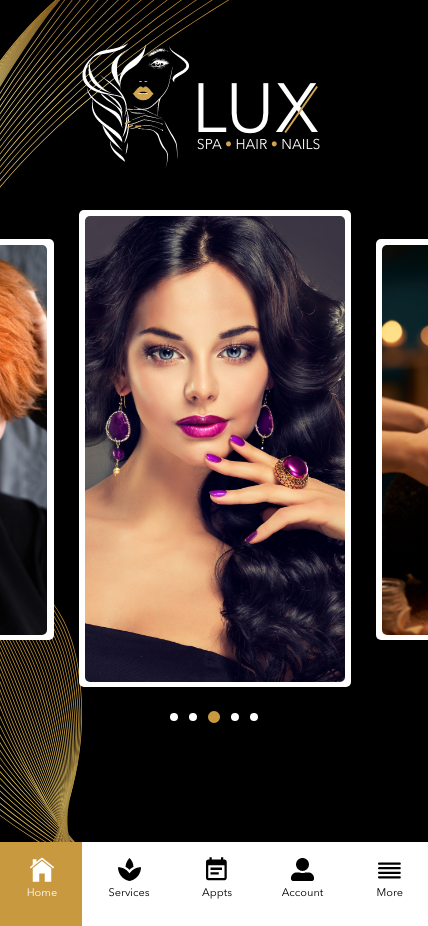 UI Design
Once I tested out all usability mistakes, I continued designing the final screens in Adobe XD.
Visual Style
The visual style I was following was a luxury feel. I went with a dark background with some gold as the accent color.
Guidelines
The type of guidelines I used were iOS styleguide + specifications (safe areas and UI).
My Favs
I love the usage of the theme colors, images, and over all luxury concept. Fun fact: My husband saw me designing this and was like "Ooo that's nice, it makes me want to buy something from there for you." Another individual said "Wow, it looks so luxurious". I like that they understood the assignment right off the bat. The assignment or idea was to create a brand for a one stop (all things beauty) shop and make it look luxurious to draw high-end clients.
My Thoughts About The Project
I felt really good about building out this design. There were a few challenges that I had to navigate through, such as text placement, icons, and overall design ideas. Nevertheless, I feel I was able to get through all the challenges by using the feedback I received during the design process phase.