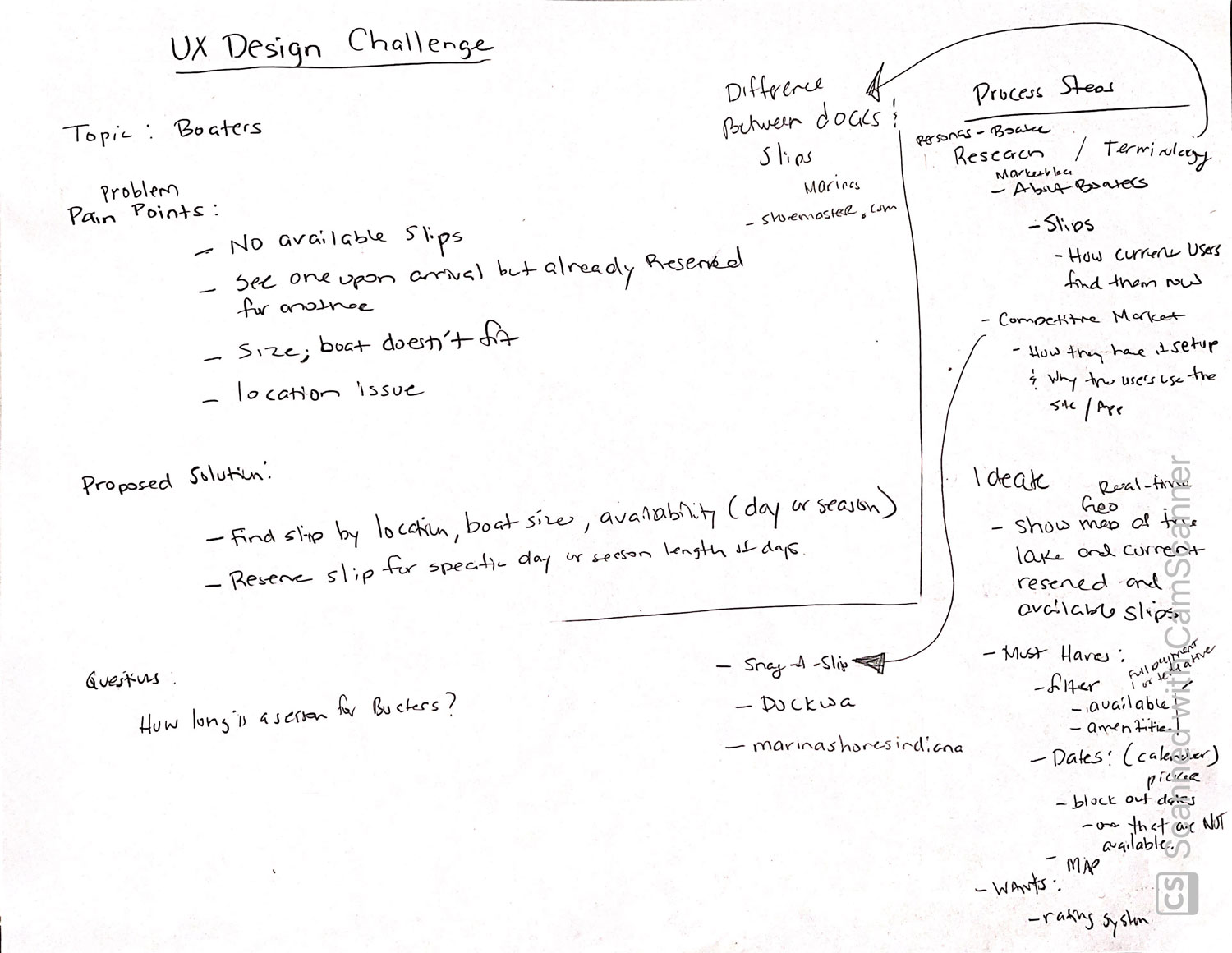 UX Design Challenge
Topic: Boaters
Pain Points:
No available Slips

See one upon arrival but already reserved

Boat size; boat doesn't fit slip

Location of slip - The user needs to be able to see the slip locations
Proposed Solution:
Find slip by location, boat size and availability (day or season)

Reserve slip for the a specific day or season
Deliverable:
Create a lo-fi mockup of the solution

Research
Even though, this design challenge didn't require the research phase I knew it would be most effective if I got some background on Boaters. Which lead me to creating an online survey using Google Forms. In addition to the survey, I did some competitive analysis research to see what features they had for booking slips online, and to see how I can improve the booking process. I researched several companies; snag-a-slip, dockwa and marina shores.
My target audience were boaters, so I used Facebook Groups "Boaters". I received 16 responses that help me understand how boaters currently reserved slips. The information I gathered on the online survey and through the competitive analysis helped me to create a new innovate way for boaters to see and book available slips according to their boat size and the availability.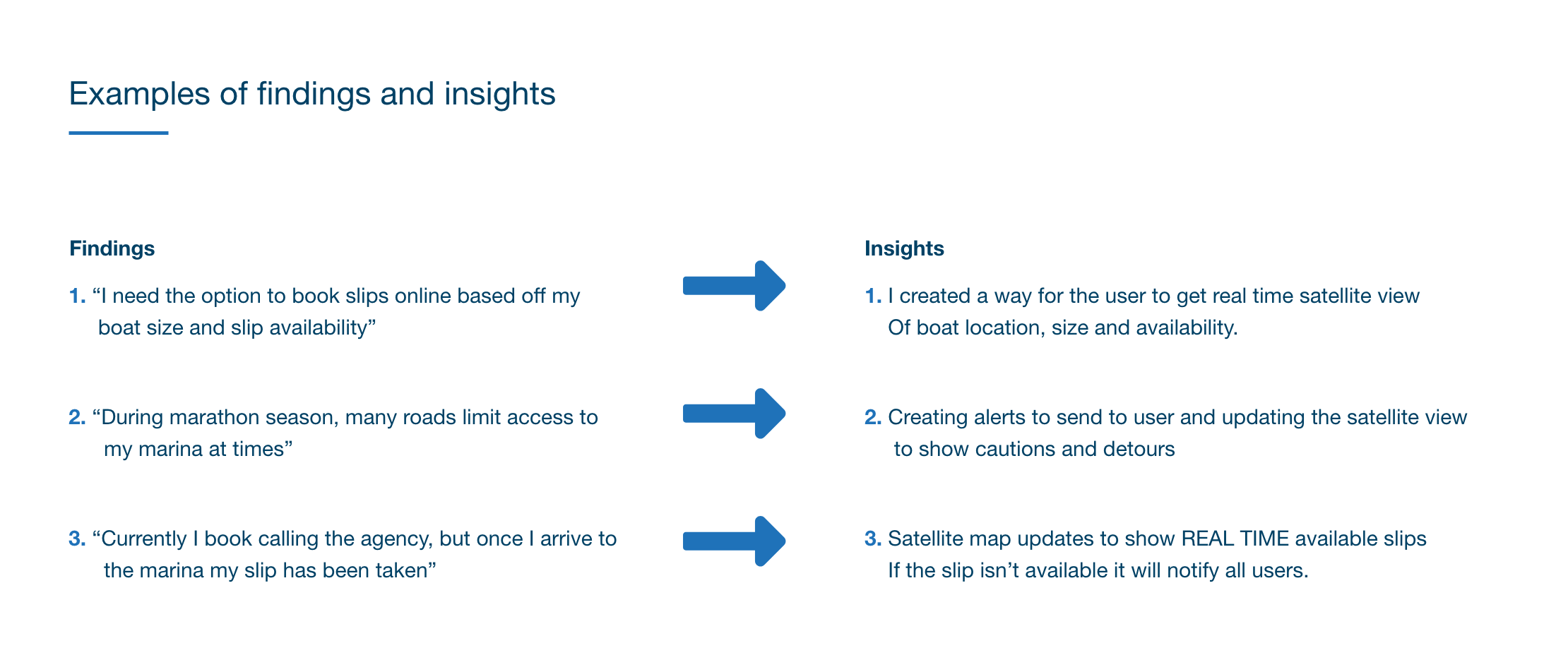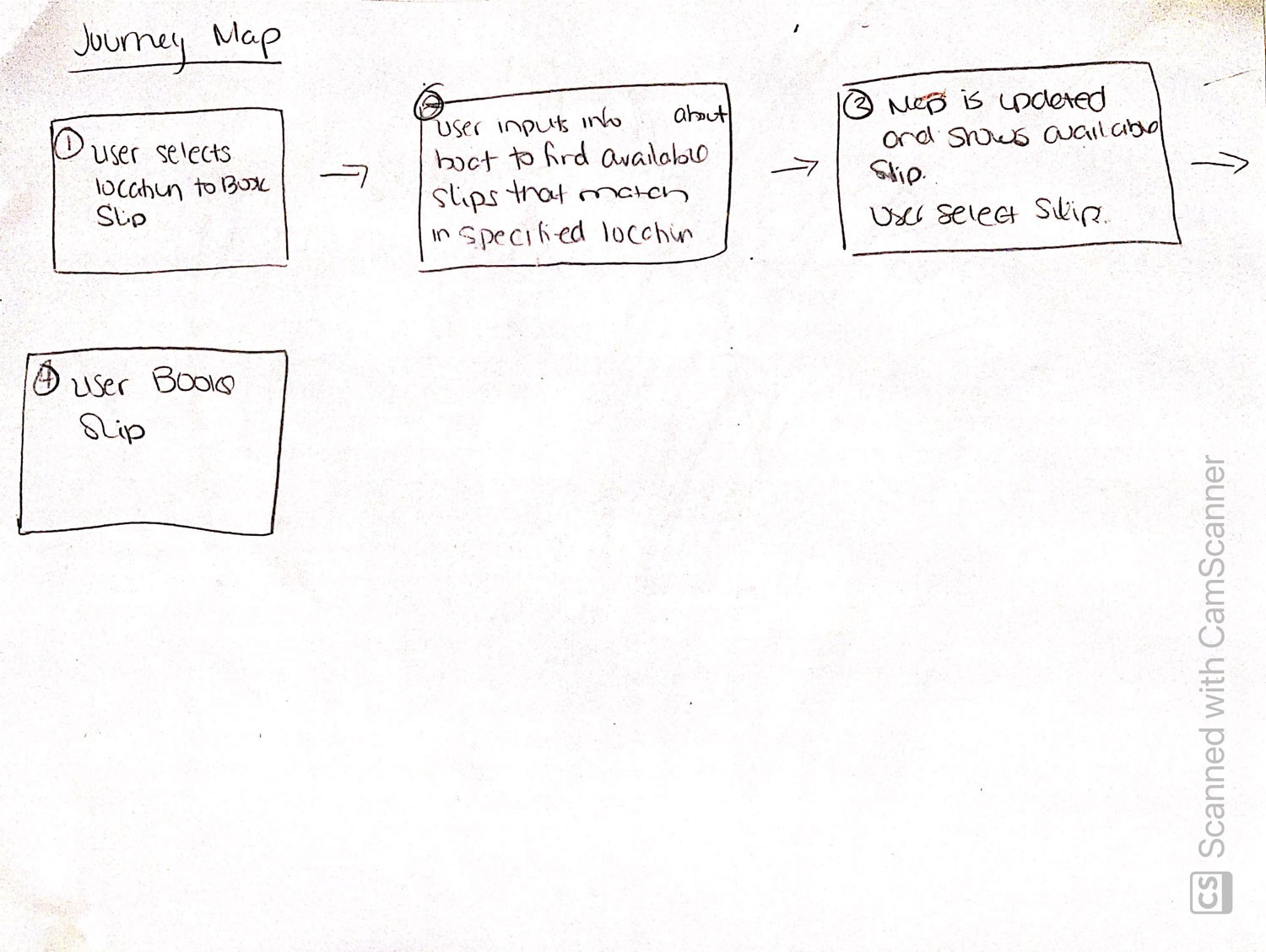 Journey Map
I sketched out a quick step by step process the users were to take in order to book/reserve a slip
Wireframes
I created wireframes to show the user flow without worrying about imagery or colors; this makes it easier for the client to get an idea of how the site will flow for the user.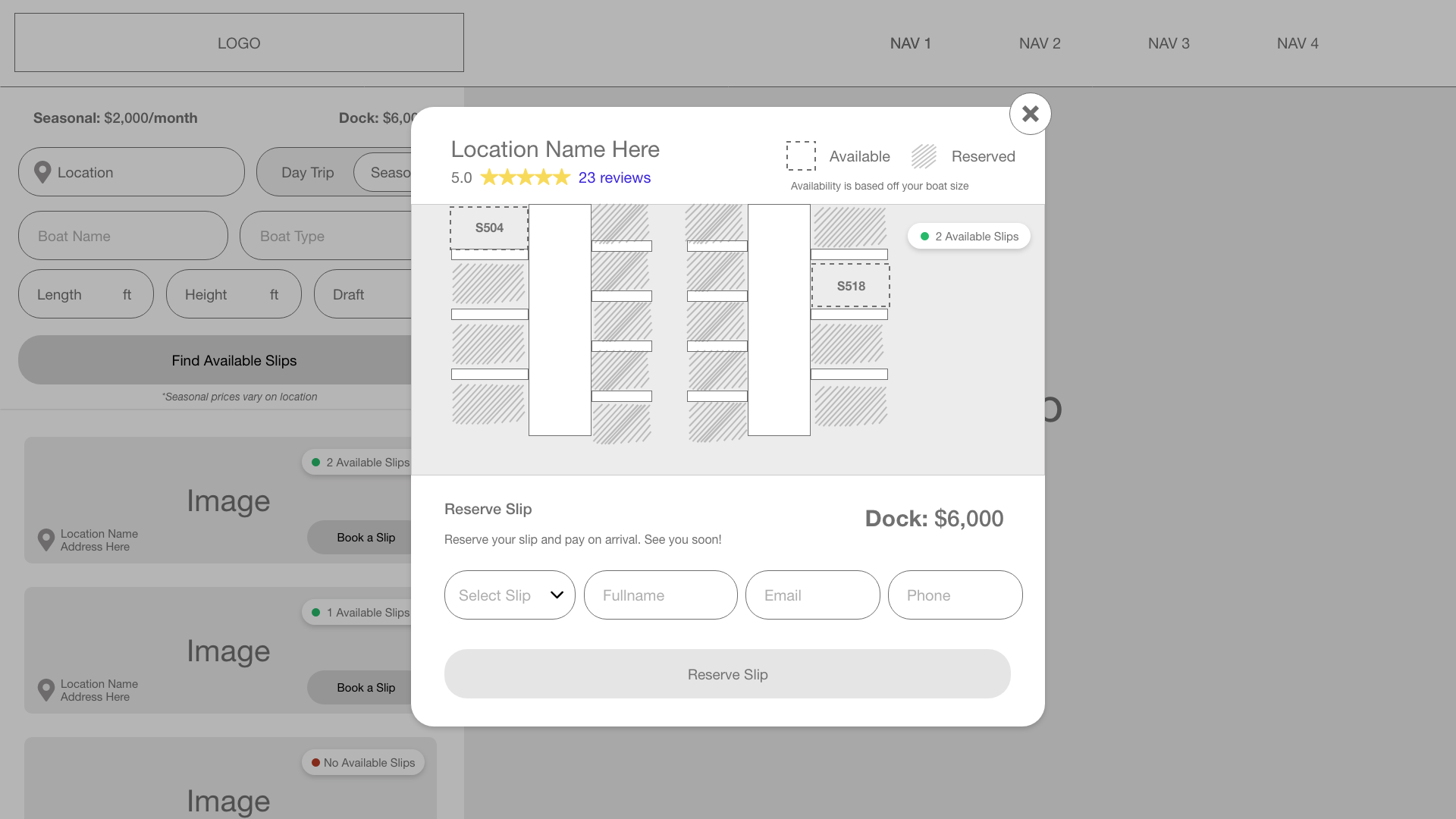 My challenge and solution to the challenge
Challenge/Struggle
My biggest challenge was to find out what slips were and how boaters use slips.
I overcame this obstacle by researching and asking boaters questions that I myself needed answer to, especially to produce a product that was needful and useful.
In the research phase I noticed that many boaters used the old fashion way of reserving a boat slip; by calling in to the boat dock or by a friend.
Solution
My innovative solution was to create a way for the user to see exactly, in real-time boat slips availability, position and location via maps. The user is able to select the location and view the map, plus zoom in further to see the exact location of the slip, so they won't be blind sided when they arrive.
"Wow, this definitely solved my issue plus more"