Background Story
As a mom of 2, I thought of a clothing line where I can feel sexy and look beautiful. I designed this app thinking about all the moms / women out there. Who says we can't look sexy in spite of our stretch marks, saggy loose skin, and extra weight. BORDERLINE is definitely the clothing line for us. BORDERLINE is all about YOU GETTING YOUR SEXY ON!
E-commerce mobile app concept design

BORDERLINE's targets that woman that wants to be SEXY & CLASSY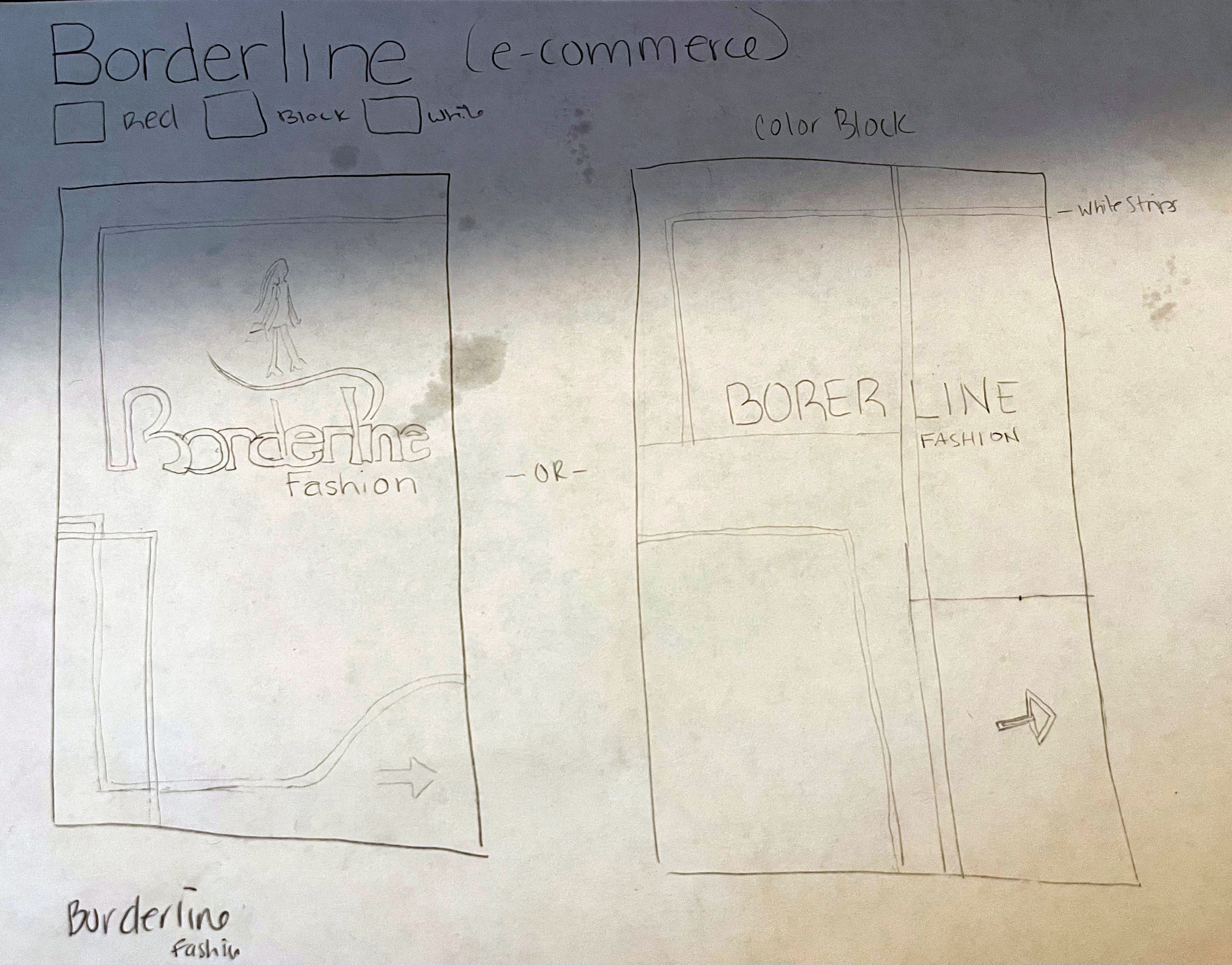 Sketches
I started this design process with a sketch (low-fidelity) to get an idea of how I wanted the app to look. The sketch helped me determine the direction I felt it should go. In addition, it helped to convey my story. "I am a mom/woman that wants to purchase sexy but classy clothing", this persona lead me to the idea of calling the clothing line "BORDERLINE".
Versions
I went through at least 2 different looks, as you see on the left image, but the 3rd look is the design you see now. The differences are the line placements and the overall design look.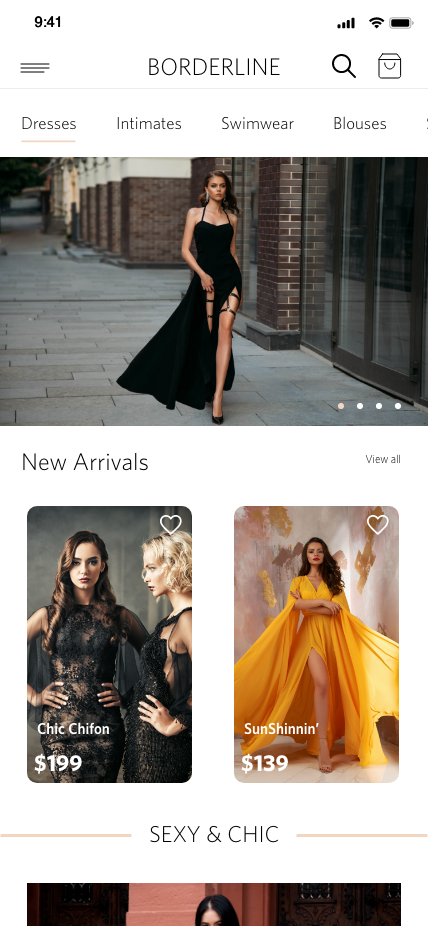 UI Design
Once the main concept was done, I started designing the final screens in Adobe XD using iOS styleguide and specifications (safe areas). The thing I like most about this design concept was it showcase flattering clothing that entices the customer to buy.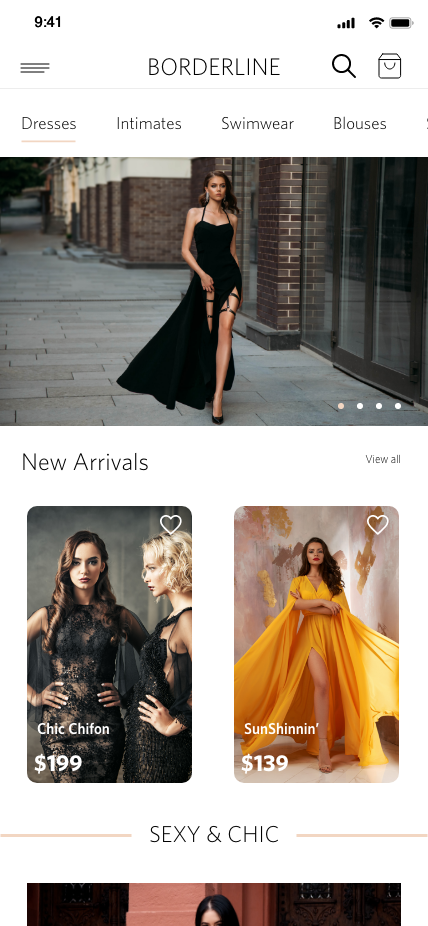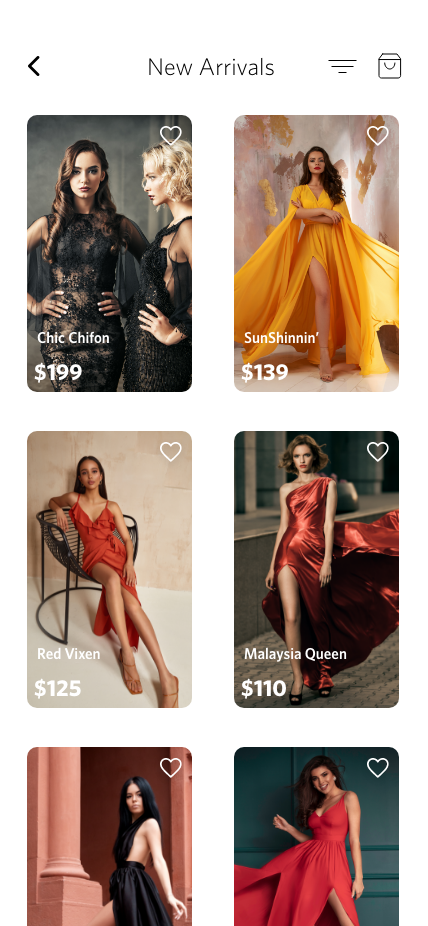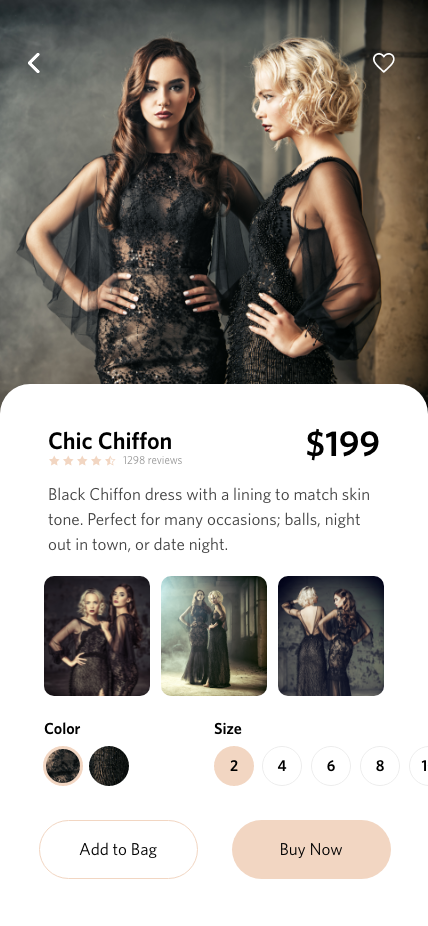 GET YOUR SEXY ON
WITH BORDERLINE