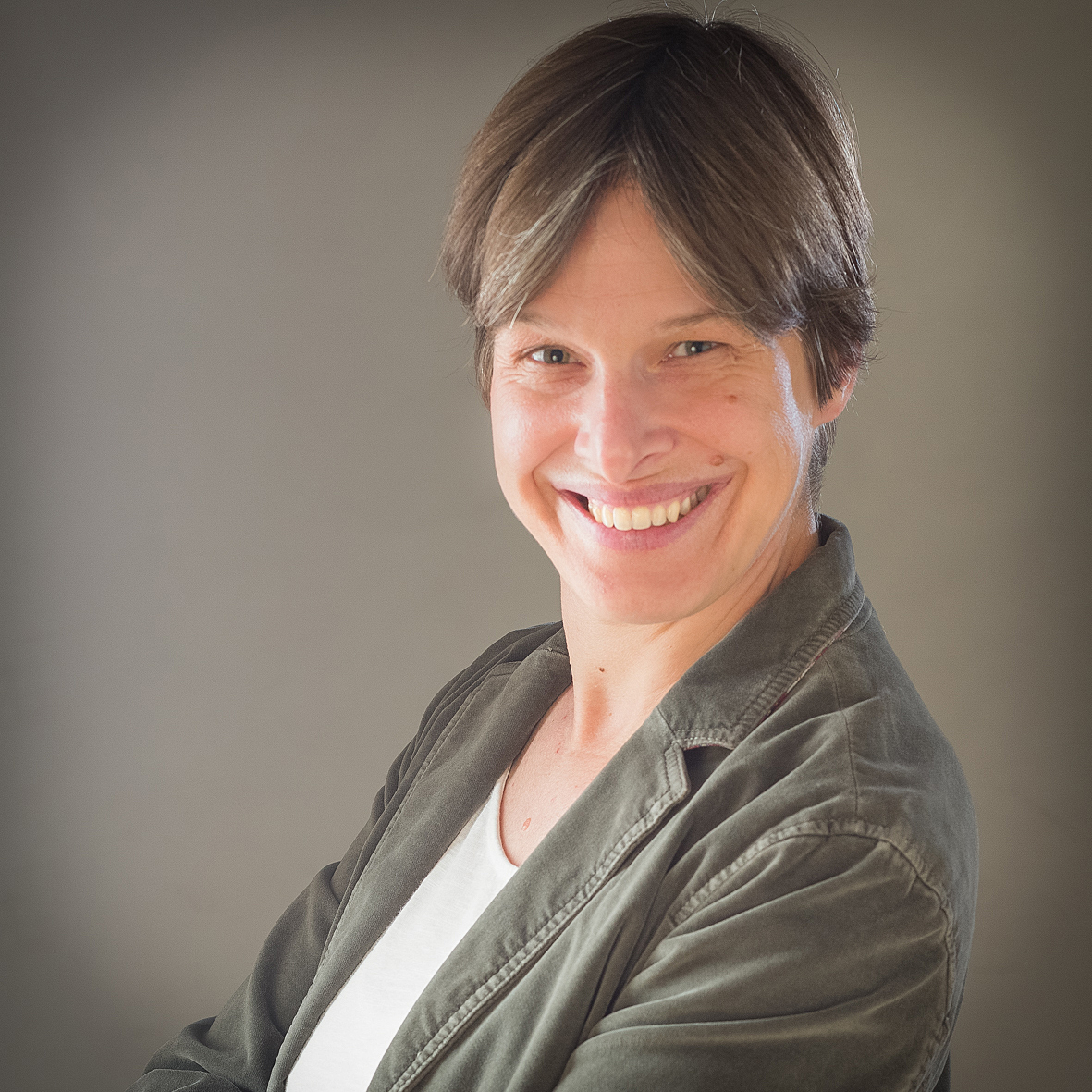 Aude Lerner
UX writer | Portfolio |
Handshake App Mockup Review
The App that connects freelancers and business owners
Final project for the UX Writers Collective Certification
For the final project of the UX Writer Certification with the UX Writers Collective, I worked on the Handshake Project, a billing and project monitoring app for freelancers and business owners.

My job was to review the wireframe screens handed out by the designer, make copy edits and share feedback for an upcoming design review (fictional) with the Head of User Experience and the VP of Product for Handshake.
Project: Review of mockup screens for the Handshake app
Scope: Iterate on UX copy
Provide recommendations to design team
Help improve overall user experience and interaction flow
My role: UX writer
UVP

Handshake helps freelancers and small business owners take care of their billing, payments, and monitor their project progress.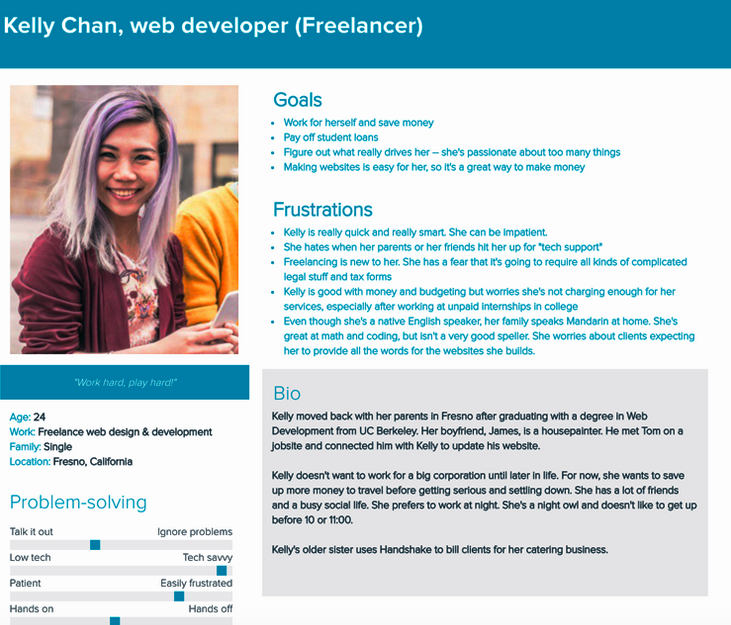 Personas

The Handshake UX research team provided personas worksheets. Learning about them made it easier for me to understand their motivation for using the app and the problem they are looking to solve as I outlined below:
Kelly the freelance web developer

Context: Young, driven web designer starting her freelancing life
Motivation: I want to skip paper and complicated processes
Pain points: I don't know how I should bill my customers and manage my finances as a first-time freelancer
Mental models: Since I am starting my professional life and need to pay back my student loan, I need to know exactly where I stand in terms of billing and payments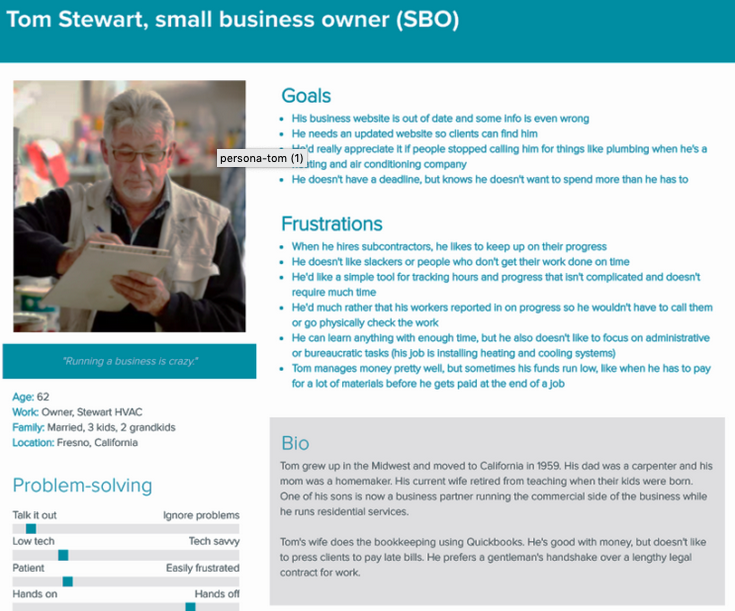 Tom the business owner
Context: Small business owner looking to improve his website and streamline his business
Motivation: I want to avoid bureaucratic processes, gain time by avoiding onsite presence and making calls to check on my subcontractors
Pain points: My website is outdated, important information is missing, I spend a lot of time chasing subcontractors
Mental models: Since I am very busy, I want to make sure I can easily check project progress anytime so I don't have to interrupt my job to call subcontractors. And knowing where I stand in terms of bills will help me better manage my money and avoid running low on funds
Based on our 2 personas, Tom and Kelly, and on the contextual information provided by the UX research, I made recommendations for the Handshake app voice attributes:
The Handshake voice is:
Empathetic, not judgemental (we understand our users' pain points and are encouraging)
Reassuring, we put ourselves in their shoes and understand their challenges

Direct, not dry (since we are writing for entrepreneurs who want to get things done but we stay friendly)
Helpful, not bossy (we are here to provide guidance, not dictate what to do)
Customer language

Moreover, I did some research for understanding customer language and how they think about tasks. I investigated freelancing platforms like Dribbble, Fiverr, Toptal, Upwork and social media channels.



Editing/ Recommendations to the Design Team
For the editing part, I show how and why I iterated on the copy like I did.

Challenge: The main problem with the original copy was that it was showing a mix of voices and tones across the screens that didn't fit the Handshake personality and was confusing for the user. It was like having several online presences. The tone spanned from robotic to overly relaxed.
Solution
I defined the Handshake voice and adapted the tone accordingly for the various user-journey touchpoints to create a unified presence and a pleasant user experience.
I also analysed the UI and came up with content and design recommendations to optimise the interaction flow and make the app more user-friendly.

Copy for onboarding tour screens
The original version went straight from welcome screen to account creation, not explaining what's in for the user, which felt rough.
I therefore crafted the copy for the onboarding tour screens in order to nudge the users into signing up for the Handshake app, highlighting the benefits for both freelancers and business owners. The goal here is to help design a seamless user experience.

Tone of Voice: Direct and reassuring

> Simplify your business life
Set your conditions, agree, and get started.
> Automate your bills
Manage your books like never before.
>Eliminate errors
Enjoy real-time, accurate reporting.
>Know where you stand
Monitor progress whenever you want.
>Transparency is a must
We have zero tolerance for fraud.
>Opt for simplicity
Manage your projects in one place.
>Relax
Data security is our priority.
FREELANCER PAYMENT FLOW before /after EDITS
Design Critique for Payment Workflow Business Owner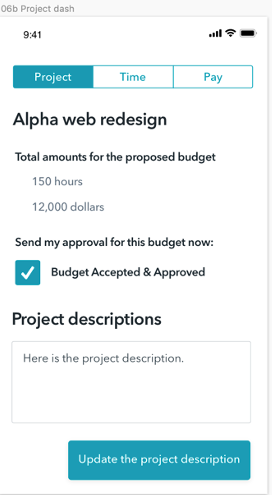 Questions and suggestions to the designer - Part I
For the heading "Project descriptions", consistently use singular or plural as mixing both might create doubts in the user's mind.
Hence the question: Is it possible to handle several projects at a time?
It would be good to provide more context here as to what is possible to do/not to do for the user.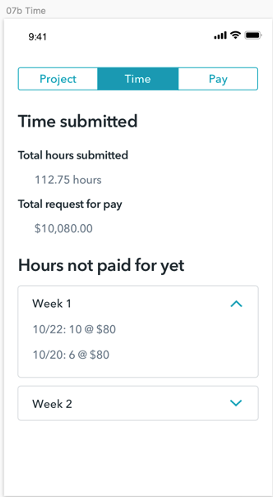 The discrepancy in format makes the info hard to grasp for the users. "10/22 10@$80" vs "112.75 hours".

The time and currency format should be reviewed and be made consistent throughout the app.

Please opt for the same format throughout the user journey
Consider using decimals for amounts
Specify time in hours (h) in an explicit way
Use spacing accordingly for increased info readability
Consider breaking down total amounts in a clear way to help the user understand at a glance where they stand in terms of payments.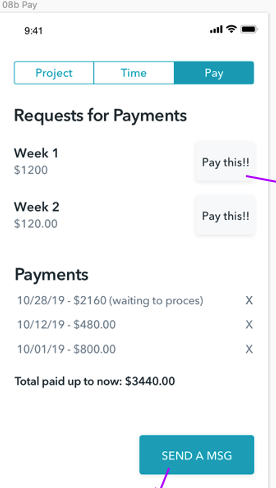 Questions and suggestions to the designer - Part 2

Question: Is there a way for the user to see paid, due and overdue amounts? Adding "due date" would be allow a smoother invoice management.

Points to be discussed with the designer and developers.

create a dashboard to monitor payments
display the info in a more visual manner (green, orange, red for respective statuses alerts). This also applies to the freelancer for unpaid payment requests.
Suggestions
Under "Payments"
Consider adding "See details" microcopy link (progressive disclosure) for each item in the Payment Status section to have a less crowded screen.
Consider deleting the cross at the end of the line. The user should be able to issue weekly/monthly reports for due amounts and payments.
Consider adding a search function enabling the business owner to download a report for the selected time period.
Consider adding missing interaction flow: when the business owner clicks on the Pay button, he should be redirected to a payment platform (Paypal, Stripe…).

This challenge taught me to go beyond the UX writing and anticipate potential obstacles, consider gaps and friction points to make the wireframes and interaction flow more user-friendly.