TimeWize
Final Project in Complex systems Design Guided by Dr. Ofer Monar
What is this project?
Let's dive into the world of work hour tracking and vacation request systems that companies rely on.
While I'm all up for a good puzzle, these designs seem more like a jigsaw puzzle missing half its pieces. And when it comes to embracing new work methods, these systems are as stubborn as mules. In a world where a ride is summoned with a tap, shouldn't managing work tasks be headache-free too? So, here's the plan: let's revamp those clunky interfaces, infuse some flexibility, and ensure users feel like bosses, not baffled button-pushers.
Our Goal
Our goal is to create a system that caters to small, medium, and large companies. The interface's functions for team allocation, shift scheduling, and permissions should adapt to each organization's unique needs. For instance, restaurants can utilize shift divisions to plan weekly schedules, while other companies might assign remote and in-office shifts.
This system will be optimized for various devices—computers, tablets, and mobiles. It will seamlessly integrate across departments, working as a unified solution.

What is TimeWize?
TimeWize is a sophisticated working hours tracking and shift submission system tailored for businesses of all sizes.
Our aim with TimeWize is to make reporting a breeze while enhancing communication between employees, managers, and various departments within the organization.
To achieve this, we delved into extensive market research, user analysis, and competitor evaluations. Drawing insights from psychological and user experience theories, we meticulously crafted an interface that aligns seamlessly with the product's objectives.
Our journey comprised a holistic approach that merged research and creativity to ensure TimeWize isn't just a system, but a conduit for smoother operations and enriched experiences within your organization.
Team
5 UX Researchers

2 UX Designers

1 project manager
My Role
UX design

UX research

Team Management
Timeline
Overall: 8+ weeks

Discovery & Research: 2+ weeks

Design & testing: 6 weeks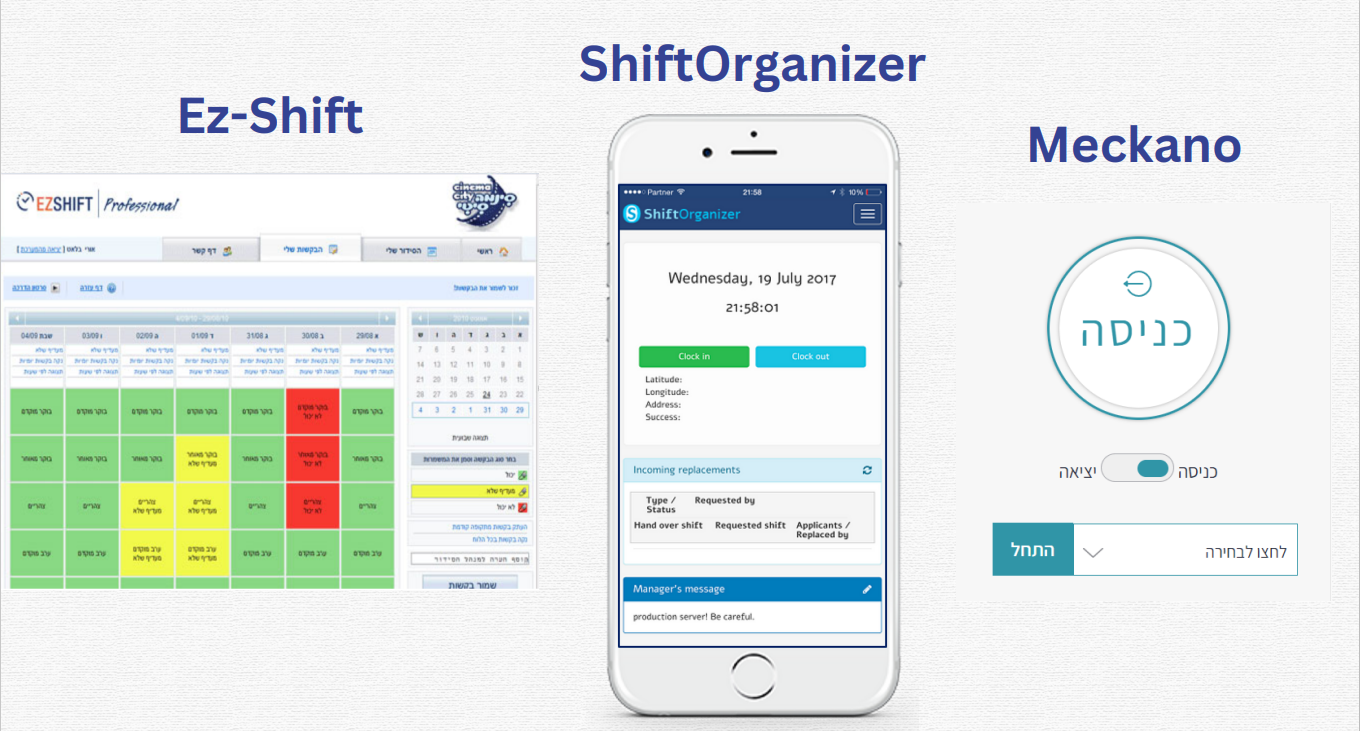 Competitor Research
We started off by carefully studying our main competitors, the widely used systems around us.
EZ-Shift

Shiftorganizer

Meckano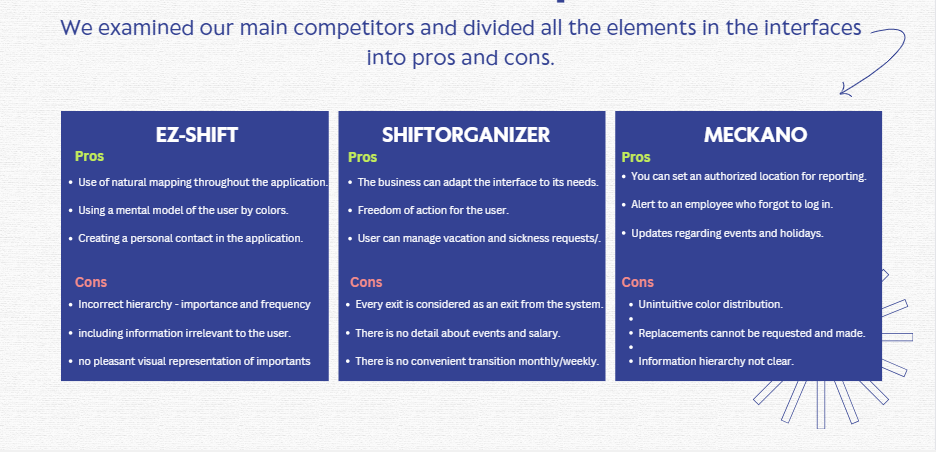 We came up with 4 main Design principles to be mindful of: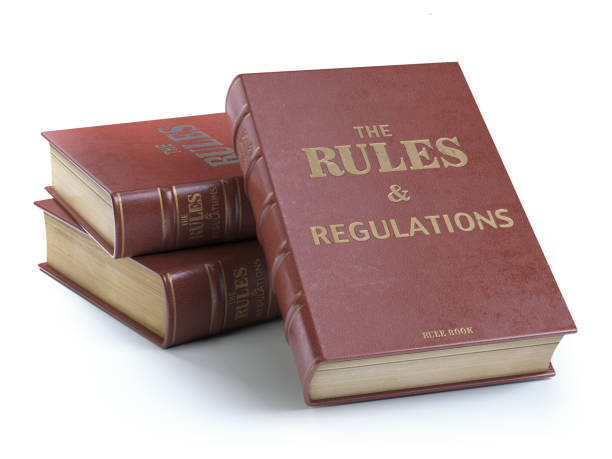 Agreed Conventions and repeating Elements to remember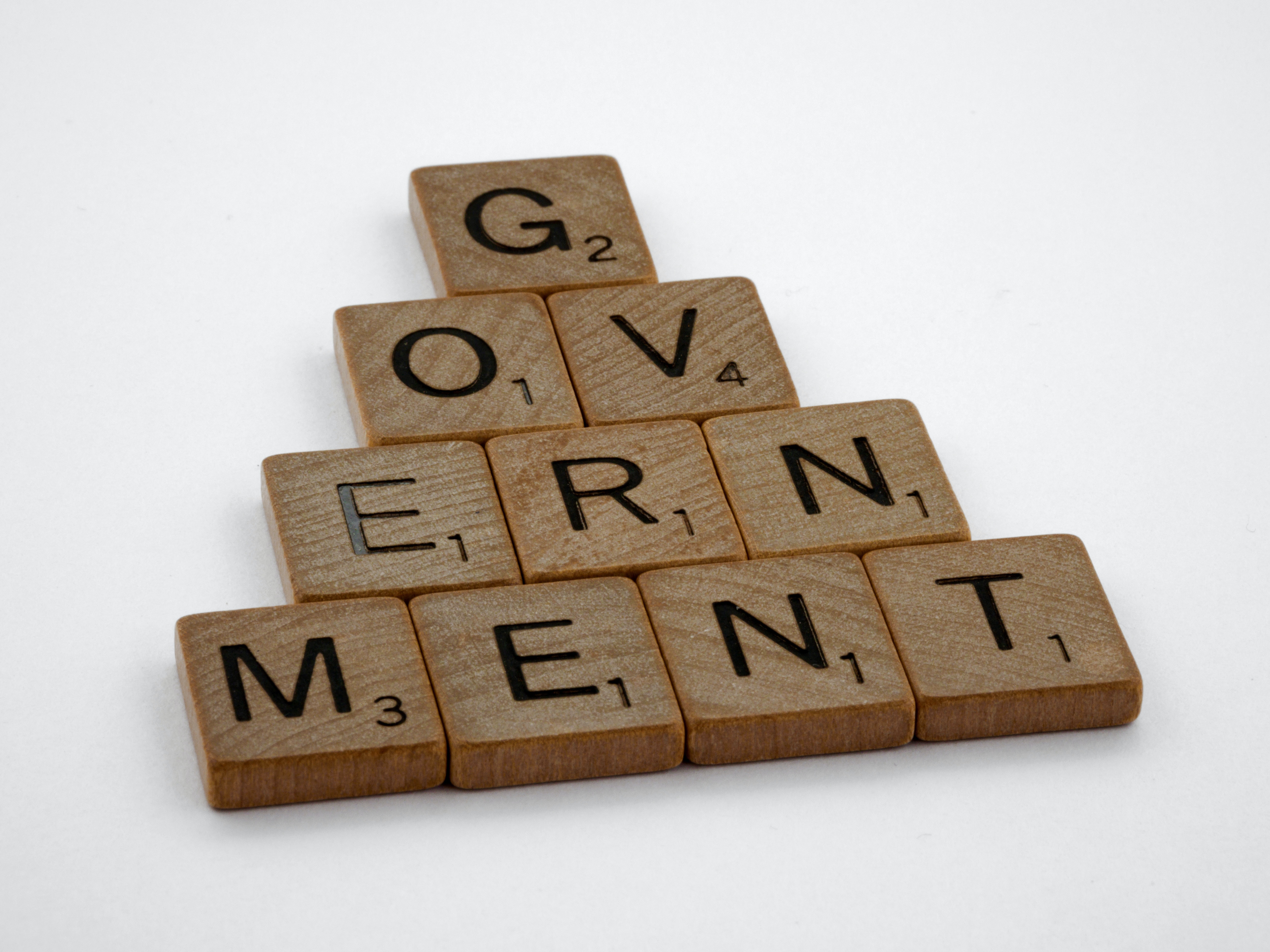 Information accessibility & clear hierarchy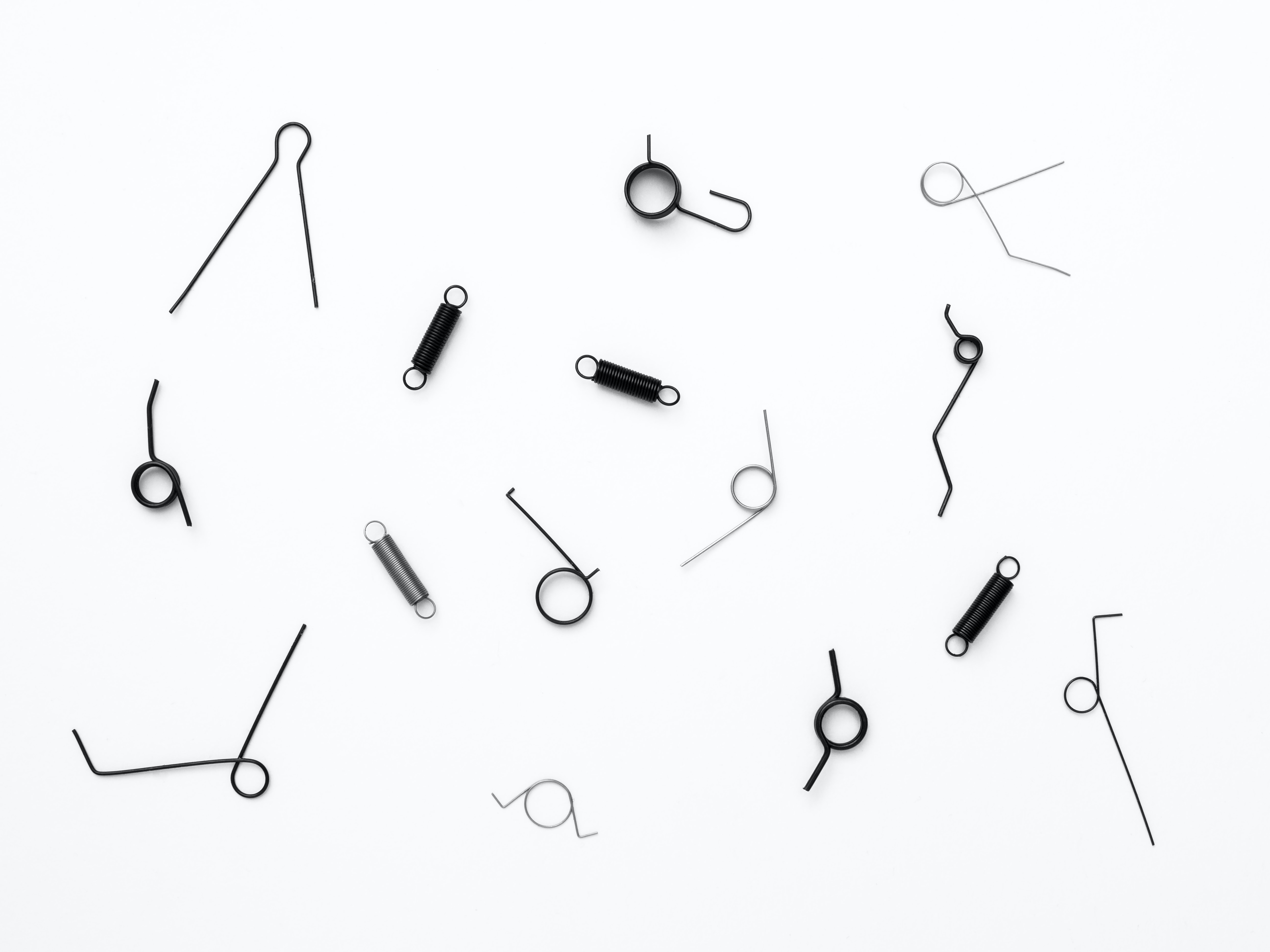 Flexible and dynamic system that adapts to the organization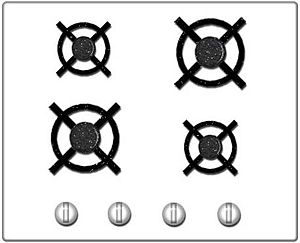 Natural Mapping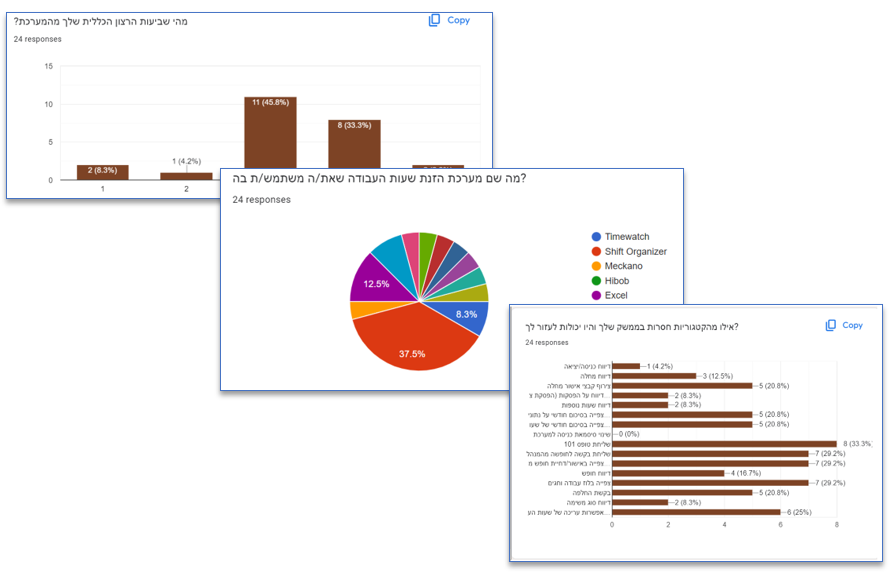 Surveys
We conducted an online questionnaire through Google Forms, which we distributed through Whatsapp as a convenience sample.

A total of 24 people answered the questionnaire.
two key elements:
importance helped us to understand what are the key elements that should be included in the interface.

frequency helped us to understand the hierarchy between the different elements.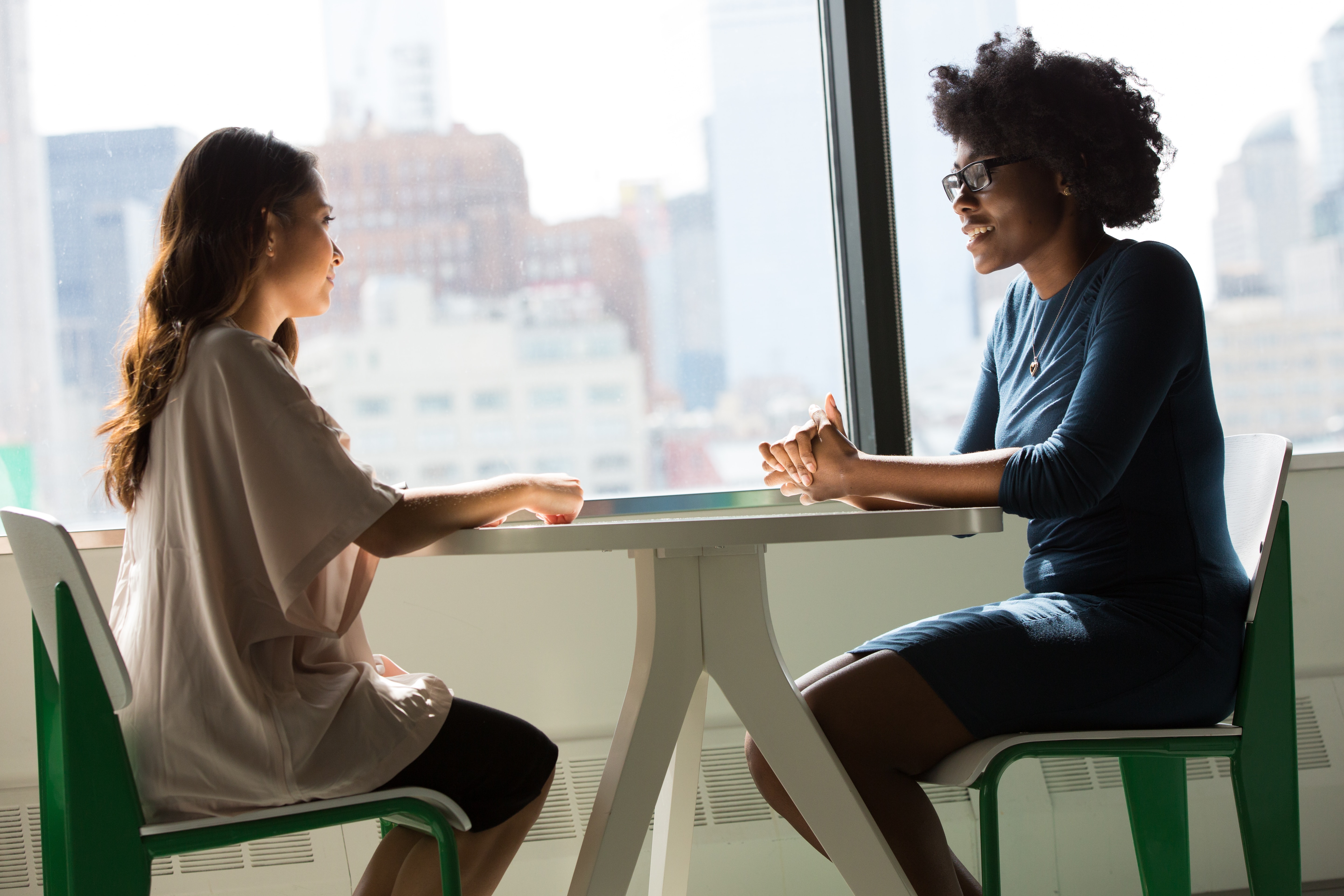 Interviews
To gain insight into employee management systems from a managerial perspective, we interviewed 2 HR workers at a high-tech firm. This helped us understand their needs and responsibilities in employee management. The interview involved 16 open-ended questions (with a follow up for each) to uncover their usage patterns and challenges.
Questions in the interviews included:
"What are the main processes you carry out when it comes to employee management? Tell us about one of the processes".

"Did you feel difficulty/challenge in using the software/s? Tell us about specific experiences that you remember in this regard".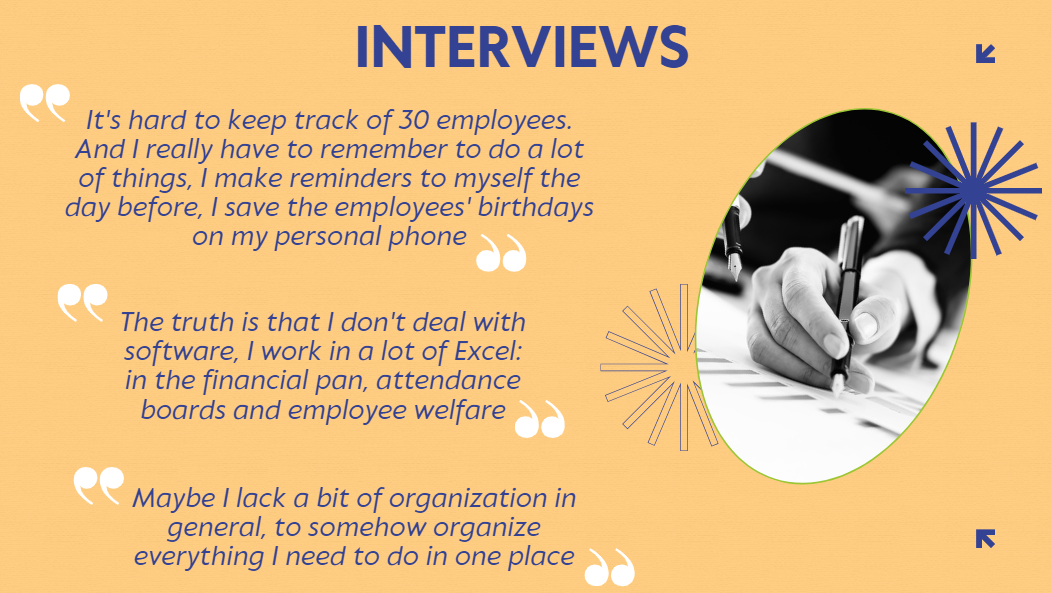 User research: Final Insights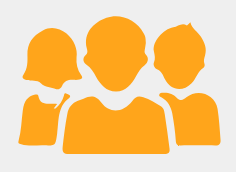 Design focused on the needs of the employee and manager.
The user research helped us realize that this system needs to cater the needs of both the employee and the manager.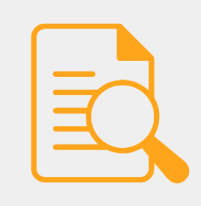 Chunking and organizing personal data.
Personal Data should be accessible and easy to view. The data should be gathered in one area and not spread around the interface.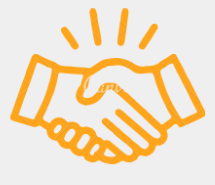 Interfacing with different departments in the organization.
Many of the tasks and actions in the system should be directly connected to different departments in the workplace. For example, an employee should be able to send documents to HR, finance and management all from the system without the need of an external software (such as Email).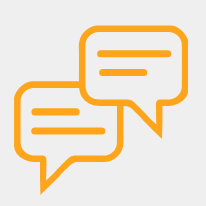 Optimizing interaction with the management.
Making the interaction between employees and their management team simple & optimized can help an organization function well and grow, especially in cases where the management is in charge of a number of employees. from the user research a proper Manager-Worker interaction is lacking in interfaces today.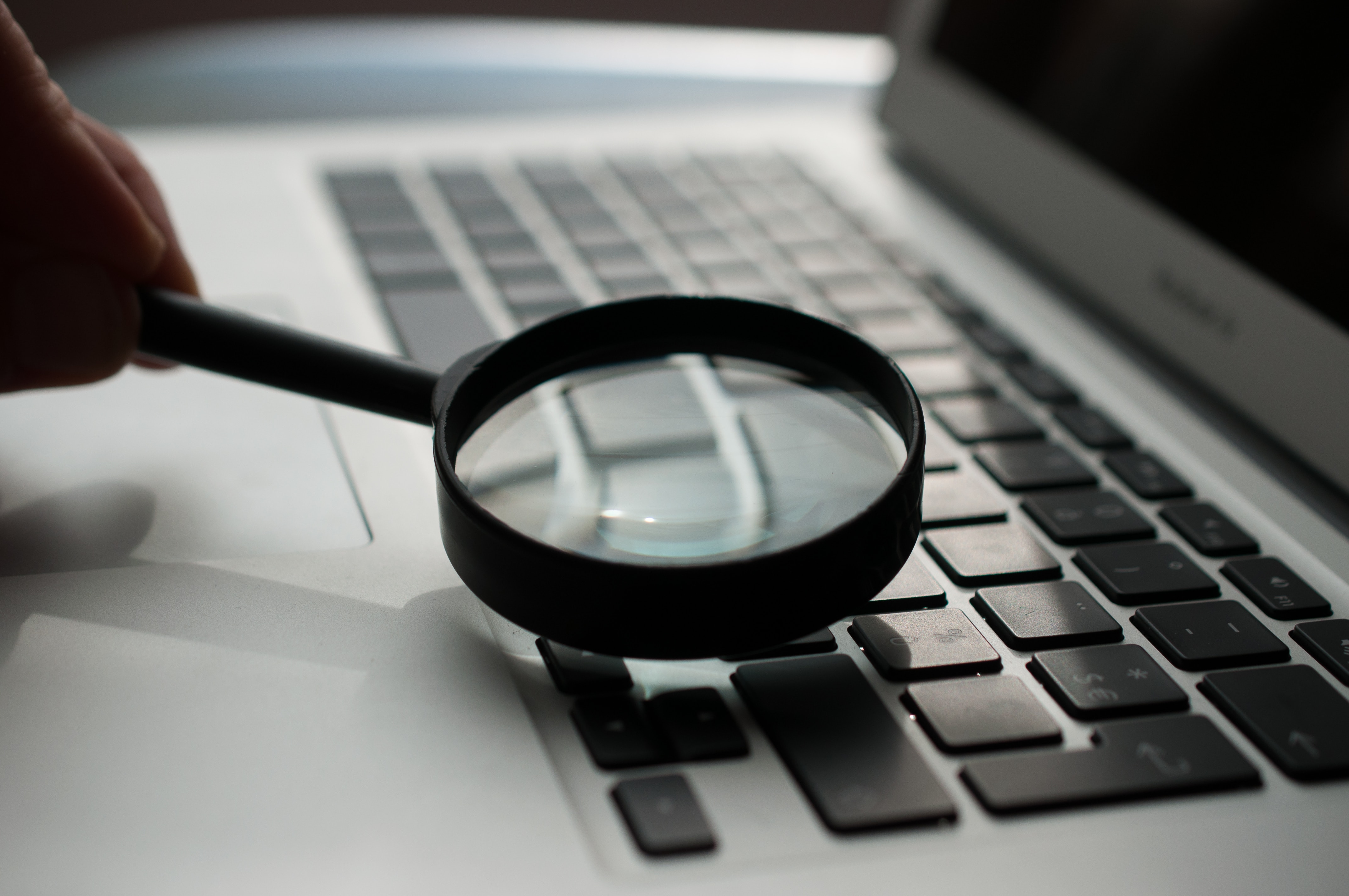 Role Analysis
Instead of making fictional representations of specific users of the system in the form of personas, our team decided to focus our efforts on Role-Analysis - focusing more on understanding users goals and responsibilities.
We have analyzed the roles of our two main users: The employee and the manager.

After creating the personas we came to realize that there is a significant difference between the employee's interface and the manager's, as they have different goals and responsibilities.

Other than Goals and responsibilities, the role analysis also examines the persons required skills and required Knowledge - those will play a crucial role in the design process.
Information Architecture
The Skeleton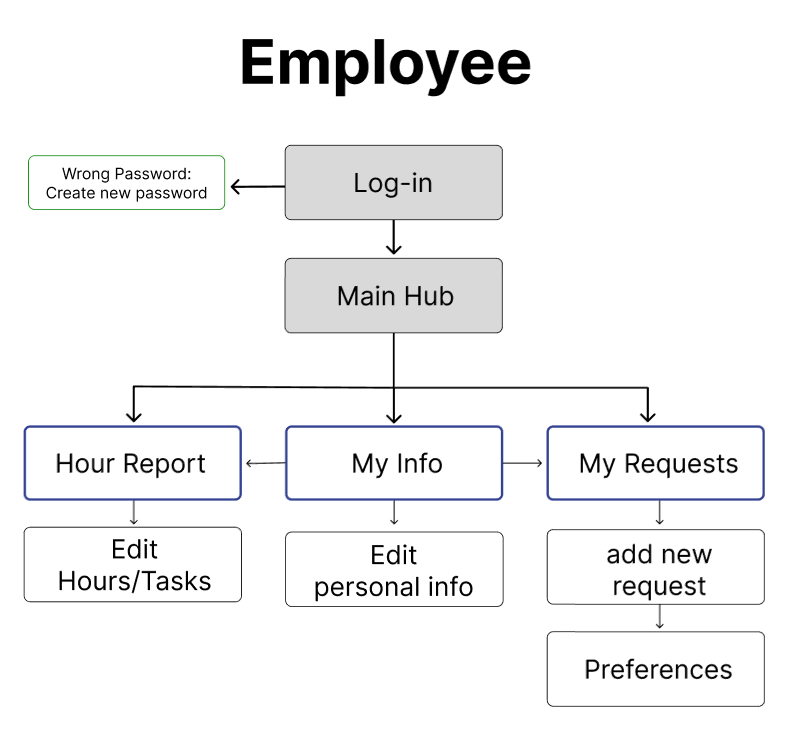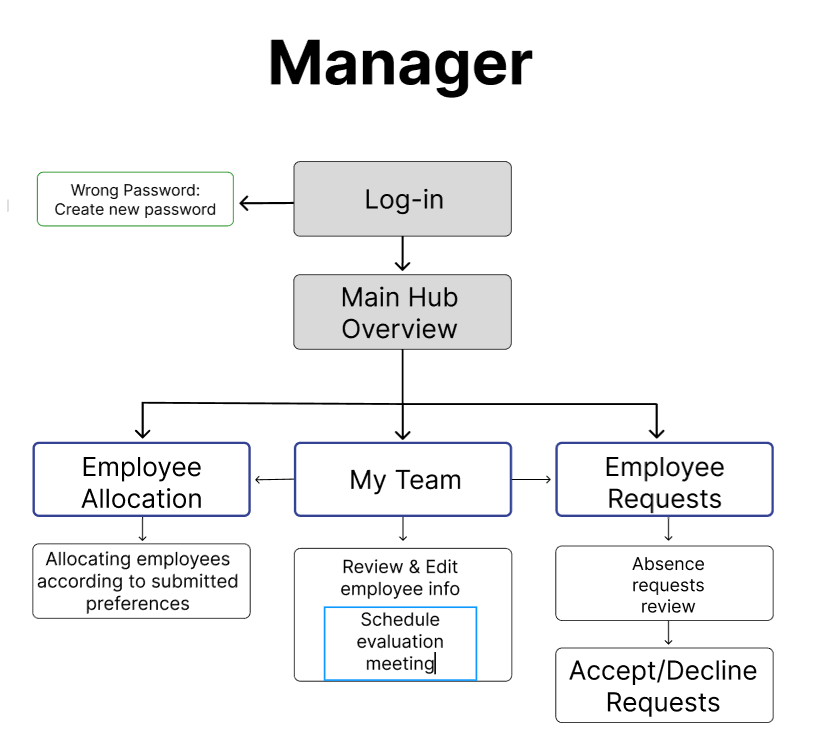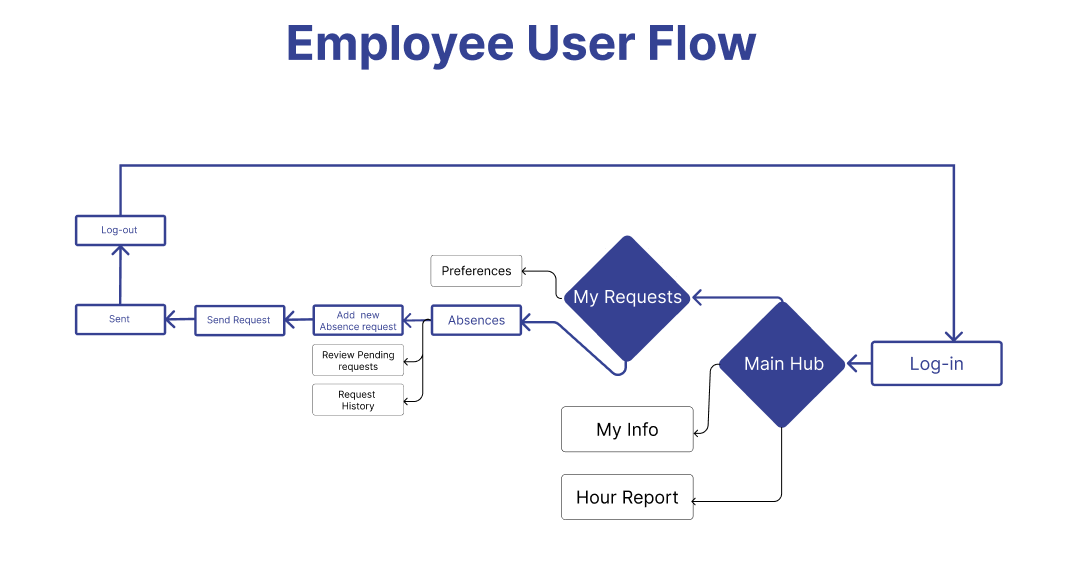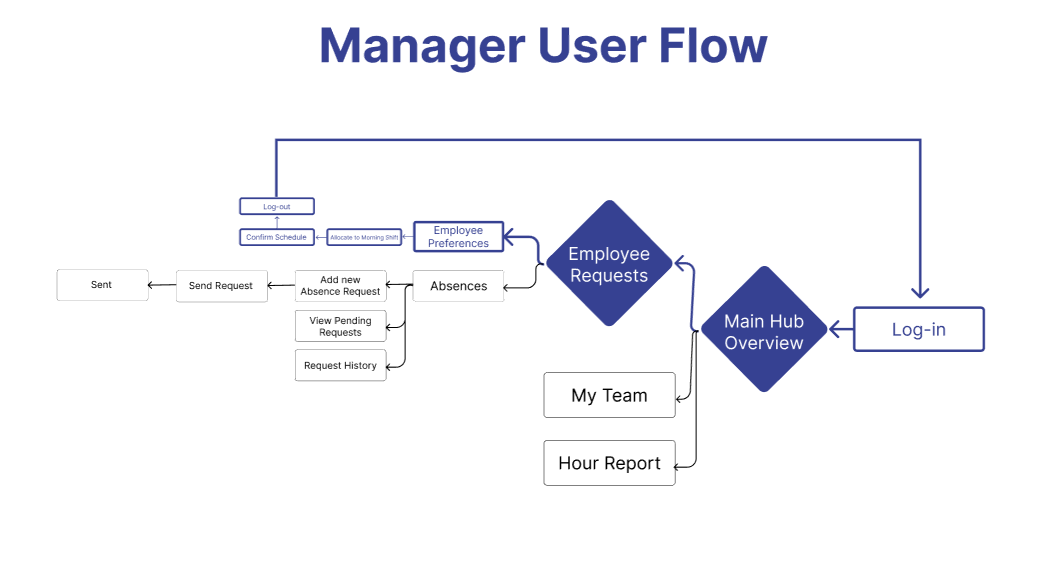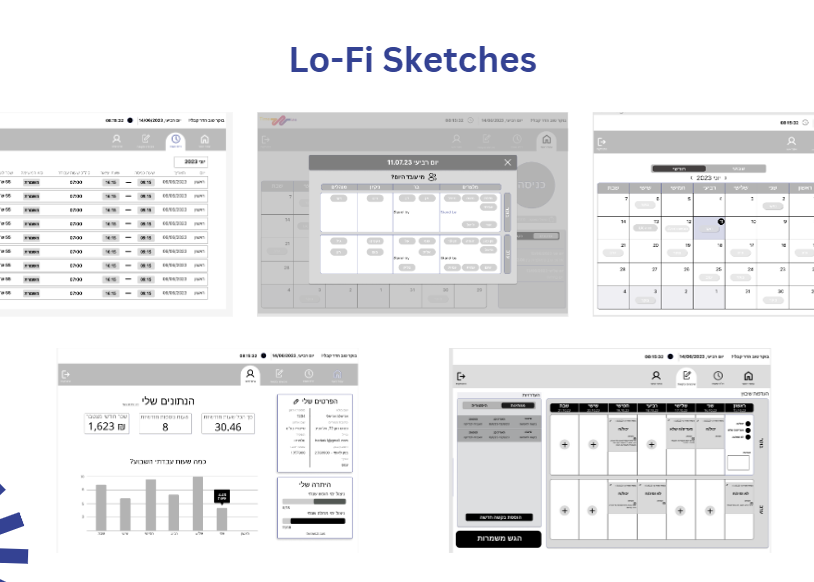 Wireframe
I started the design Process by placing the basic elements & structures of each screen into a Low fidelity wireframe.
Placing everything down helps to get the lay of the land. during this process, my team and I have implemented Various Theories and best Practices from the world of UX and Cognitive psychology. the low fidelity screens were later honed and improved into a High-Fidelity, fully functioning prototype.
TimeWize:
Employee Interface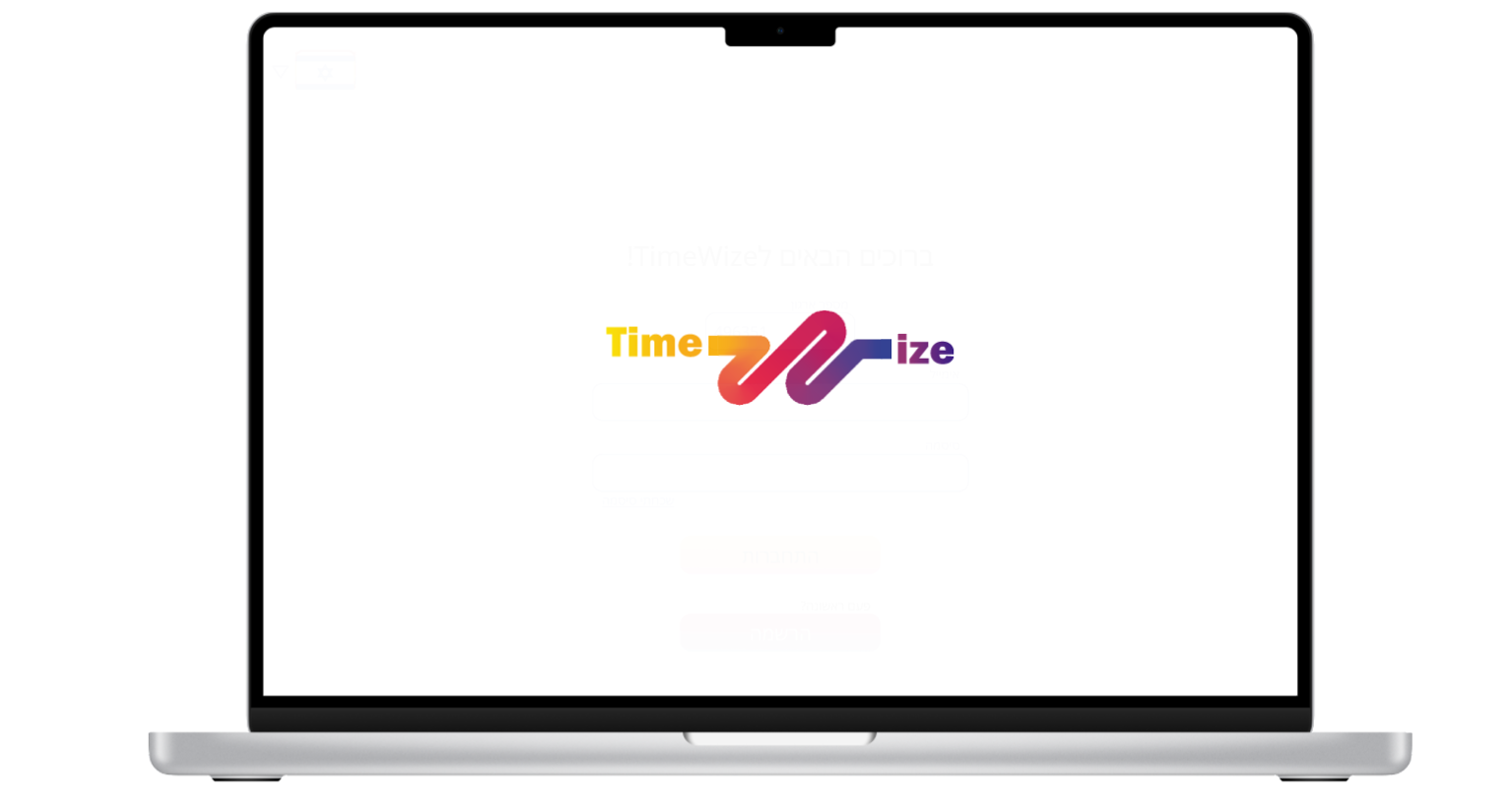 Try it for yourself!
Click the following link to access the prototype and try it for yourself!
TimeWize:
Manager Interface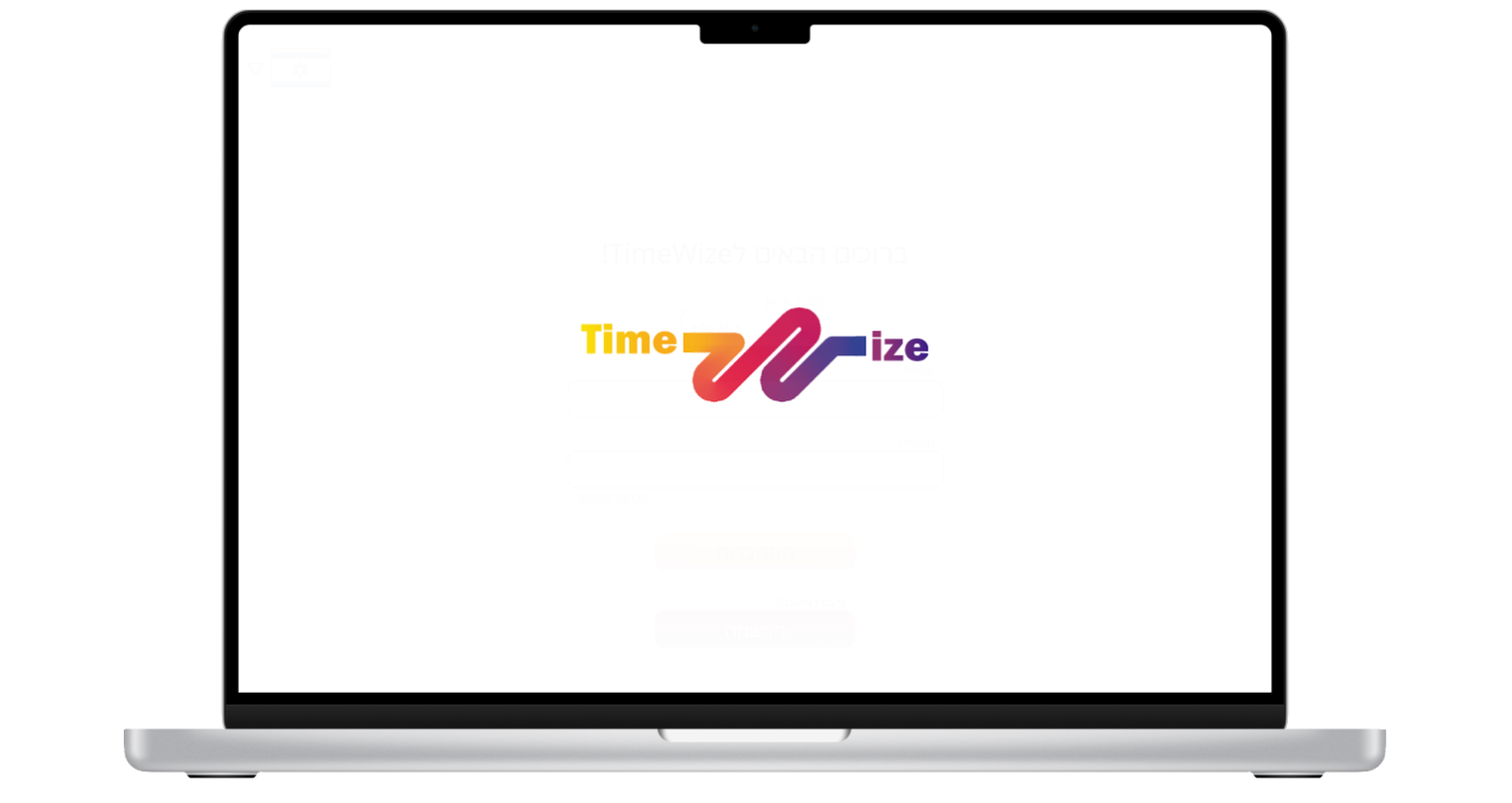 Try it for yourself!
Click the following link to access the prototype and try it for yourself!
Design principles & Theories We Used:
During the design process we made sure to rely on Theories from cognitive psychology, as well as implement Best UX Design Practices to make the user experience as pleasant and as optimal as possible.
Here are some of the theories we used: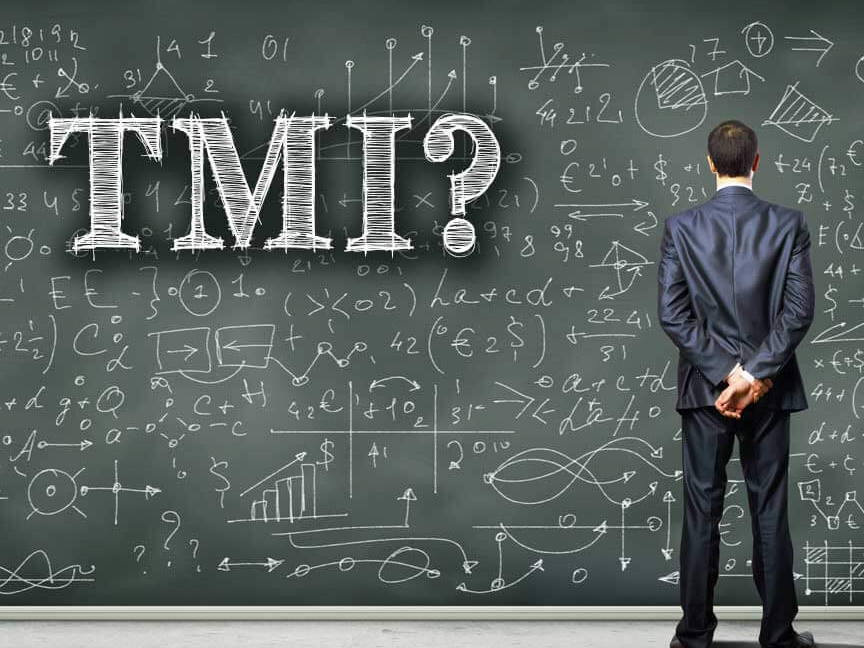 Sweller's Cognitive Load Theory (CLT)
We applied several cognitive psychology theories, particularly Sweller's cognitive load theory, in our design. This theory emphasizes balancing intrinsic, extraneous, and germane cognitive loads for effective learning. We optimized screen content by considering learners' expertise levels, reduced irrelevant information, and used graphics to engage learning strategies while avoiding excessive cognitive load.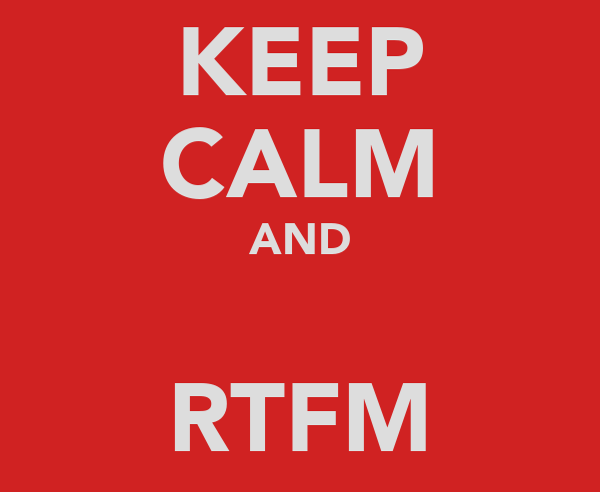 Jakob Nielsen's 10 usability heuristics
Implemented Nielsen's ten heuristics in interface design. "Prevention of mistakes" applied through an interchangeable, color-coded presence button, replacing error-prone model. Toggle button for "system status visibility" indicated on/off-shift. "Adapting to the real world" reflected shifts in calendar format. "Freedom and control" offered customization, e.g., shift edits and team divisions. "Recovery from errors" enabled hour corrections.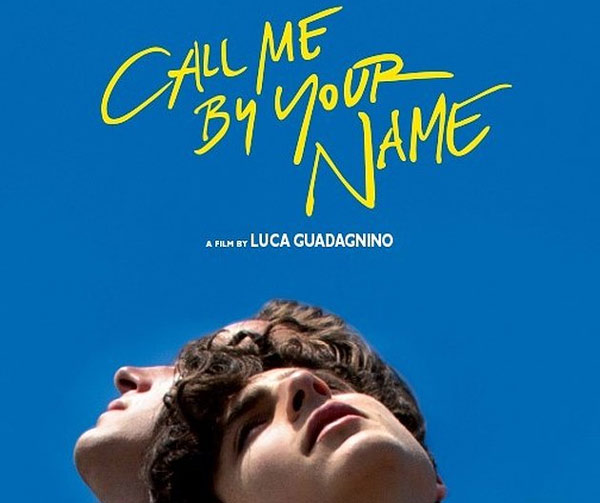 Treisman's attenuation model
Another theory we relied on in Cognitive Psychology. The model shows that a person's name is a stimulus at a high enough level to capture the person's attention. In doing so, we tried to avoid missing shifts due to inattention. We implemented this in the weekly shift schedule on the home page, when we chose to display the name of the employee in each shift, even though it is clear that the marked shifts are the relevant assignments for the employee.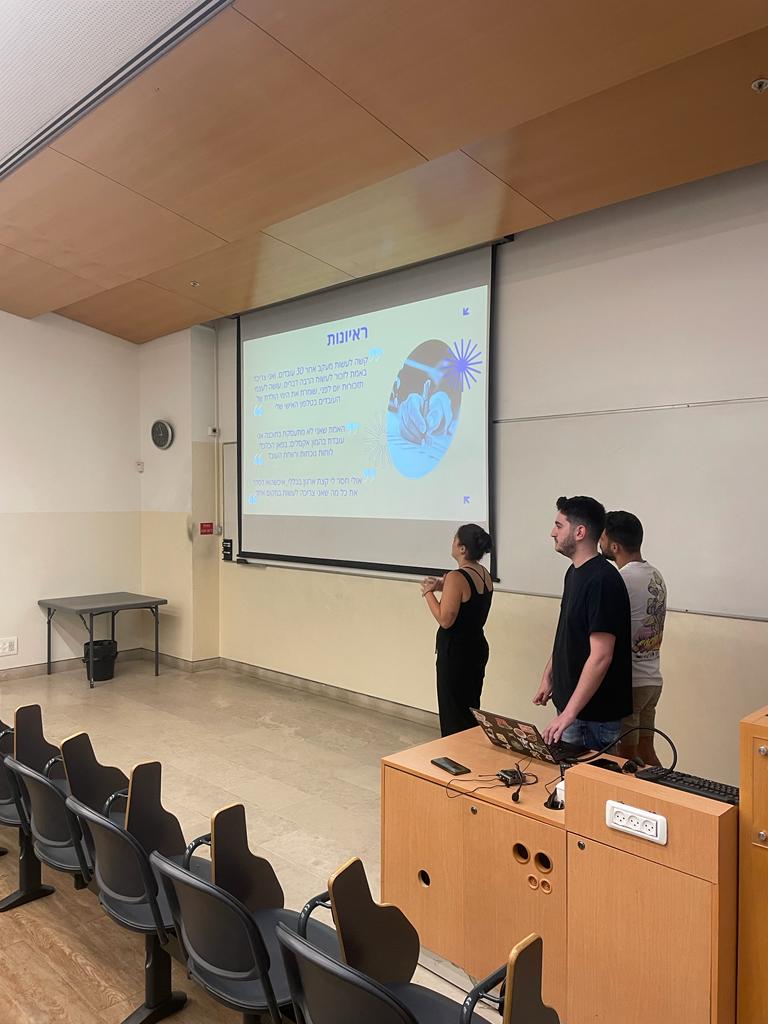 Thank you for reading my case study!
Want to work with me? Feel free to contact me!
...or just say hello on my social media.