Digital Zay
Make accessible website for people who
love online shopping

Problem Statement
People bought products as physical store shopping in earlier centuries but in these days, most people, especially adults, do online shopping using ecommerce-websites. They expect to find their desired products easily and fast.Moverover, customers need to get narrow-down view for their brand ideas and guidance on finalization of which products they want to purchase.They also want to buy products by looking it details because most sellers cheat customers on products quality that are different as shown in website.When products are delivered to customers, their quality is not same as they viewed in websites.That fact causes any customers annoyance and frustration.
Digital Zay E-commerce website
To solve above problems, we added some resolutions in Digital Zay website. Customers can browse products at a specific view about product details.
Especially during pandemic, anyone can't go outside, so can be used even by elder people.

Also reliable and fast delivery service and customers can also order foreign products from world wide.

Easy online payment and allow user to create order without any frustration.

Can check reviews written by other customers before buying.

Moreover, customers can give their own reviews on product.
Website Features
Browse products in an easy-to-use way

Watch live stream videos and pick desired products from it

Show up product details to customers

Deliver products speedily

Make online payment

Share your experiences on the product whether it is good or not

Look any reviews given by other customers

Show out of stock , can pre -order with smooth delivery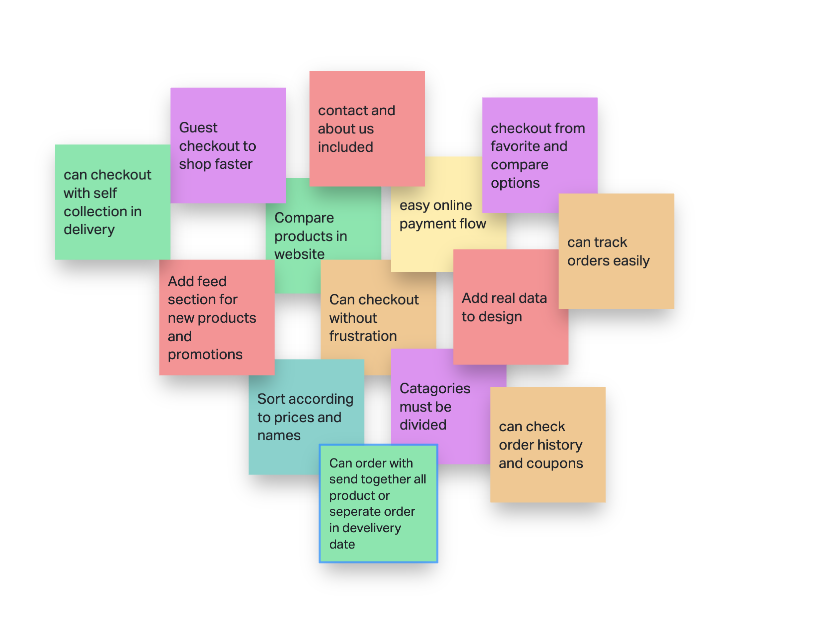 Discussion with Stakeholders
Getting project ideas and flows from stakeholders' point of view
Talk with them to get detail information they wanted.As UI/UX Lead,I consider both sides of user and stakeholder.From this way,I know what ideas they have and how to make better approach to reach our goals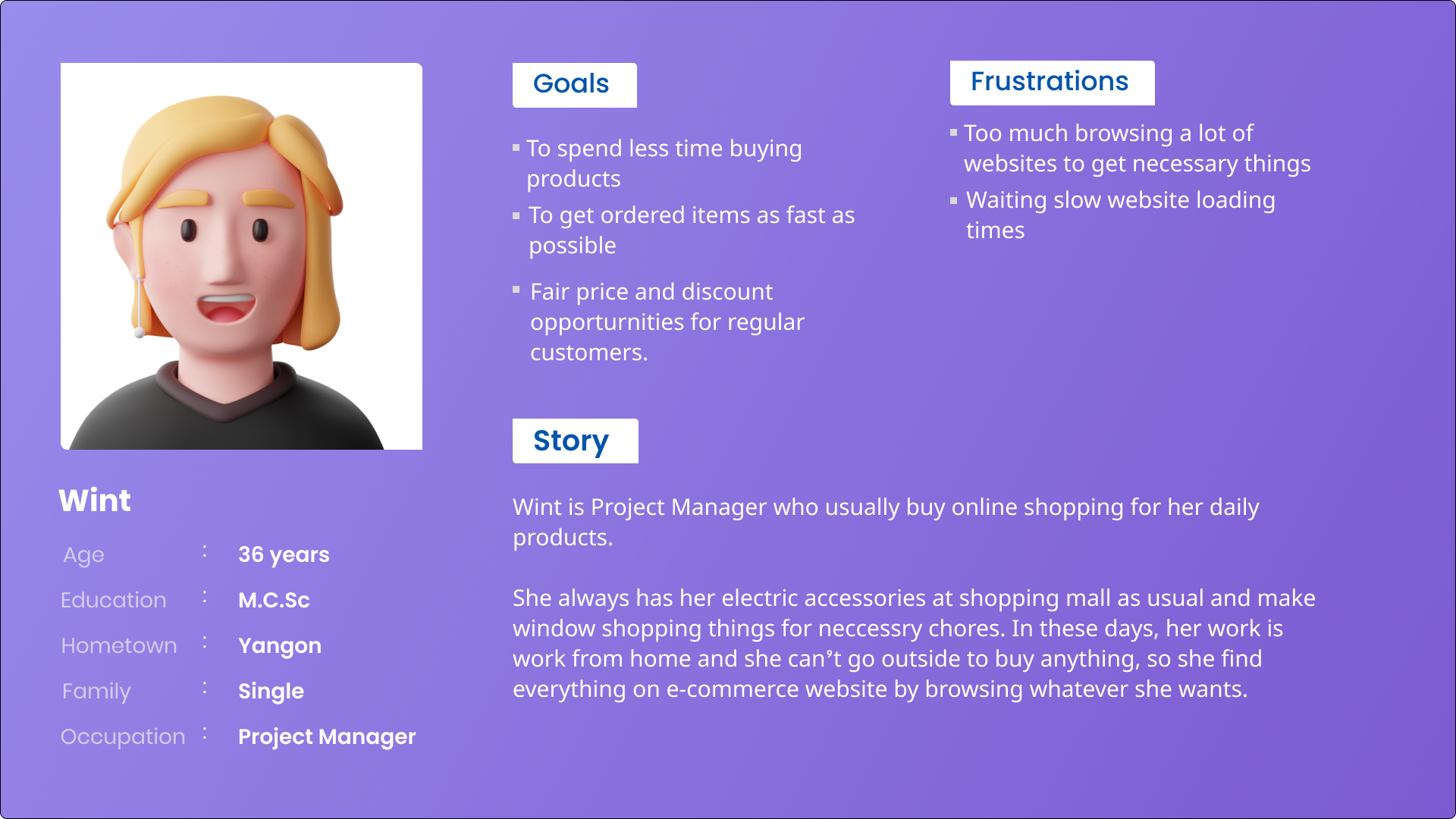 User Personas
I made some of interviews for Live Plaza websites based on their experiences, habits and problems.All of them answered questions via Whatsapp or email.
User Journey
Creating user journey map is the greatest way to understand user expectations and also important for optimising experience.We can
Know about interaction steps of our users while using our website.

Make visualization of the process that users go through.

Define users' critical series of actions when they face problem of browsing website.

Understand step by step journey users take to reach their goals.

Be aware of users' pain points.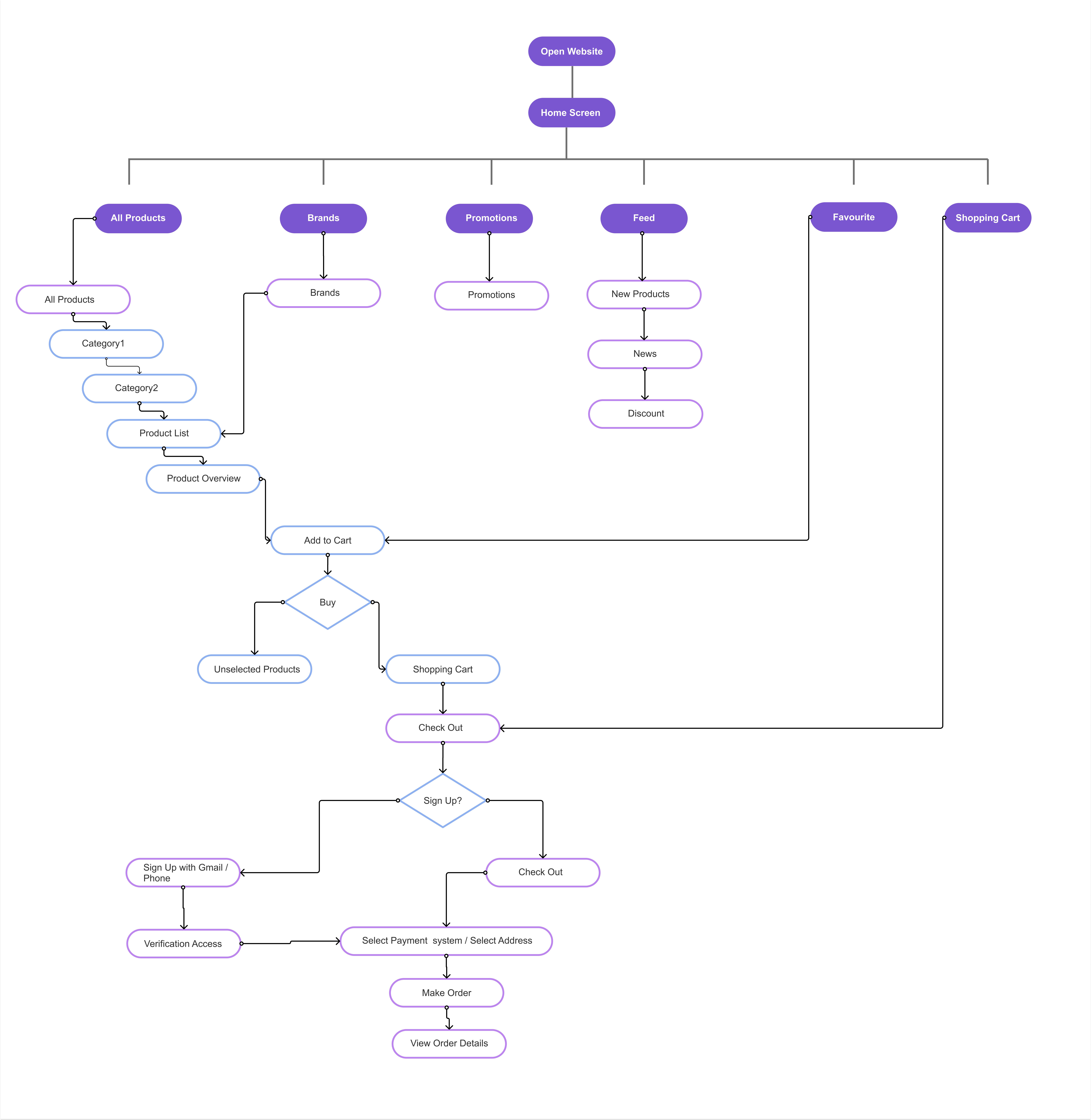 User Flow
It shows user's movement through the product, mapping out each step that the user takes—from opening website to finishing order products.
Wireframes(Low-Fidelity Design)
In User Interface design, wireframing is a critical step for designing products.
Can connect user interactions roughly before making prototype and also present information which will be displayed on each page. Moreover, it can even give an outline of design process and layout of every page and then convey how to go through by users

Design Guideline
Typography
In that, I used Roboto font throughout the design Project to give professional and simplicity to our users.It can make users easy to read and communication our message to them better as well.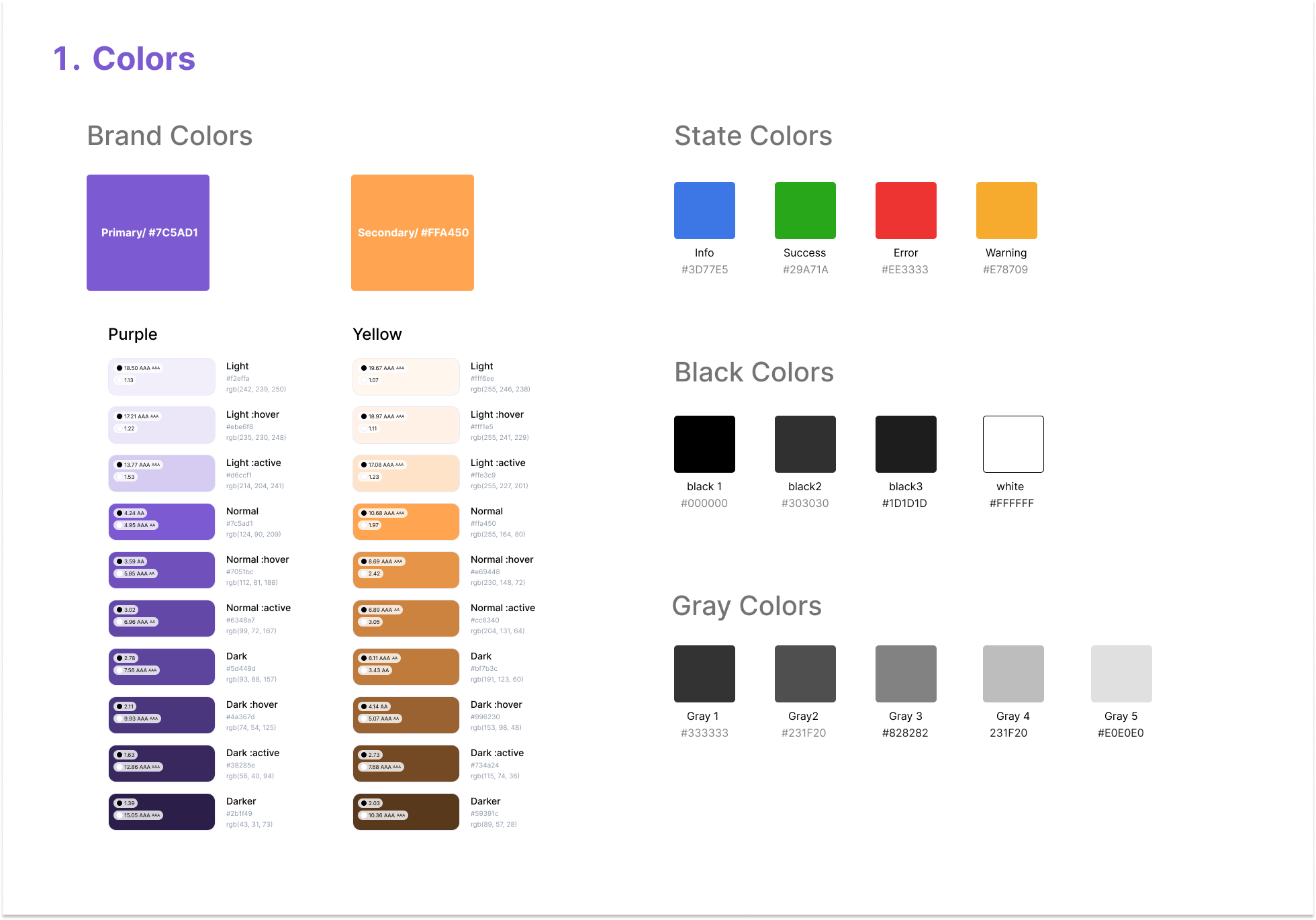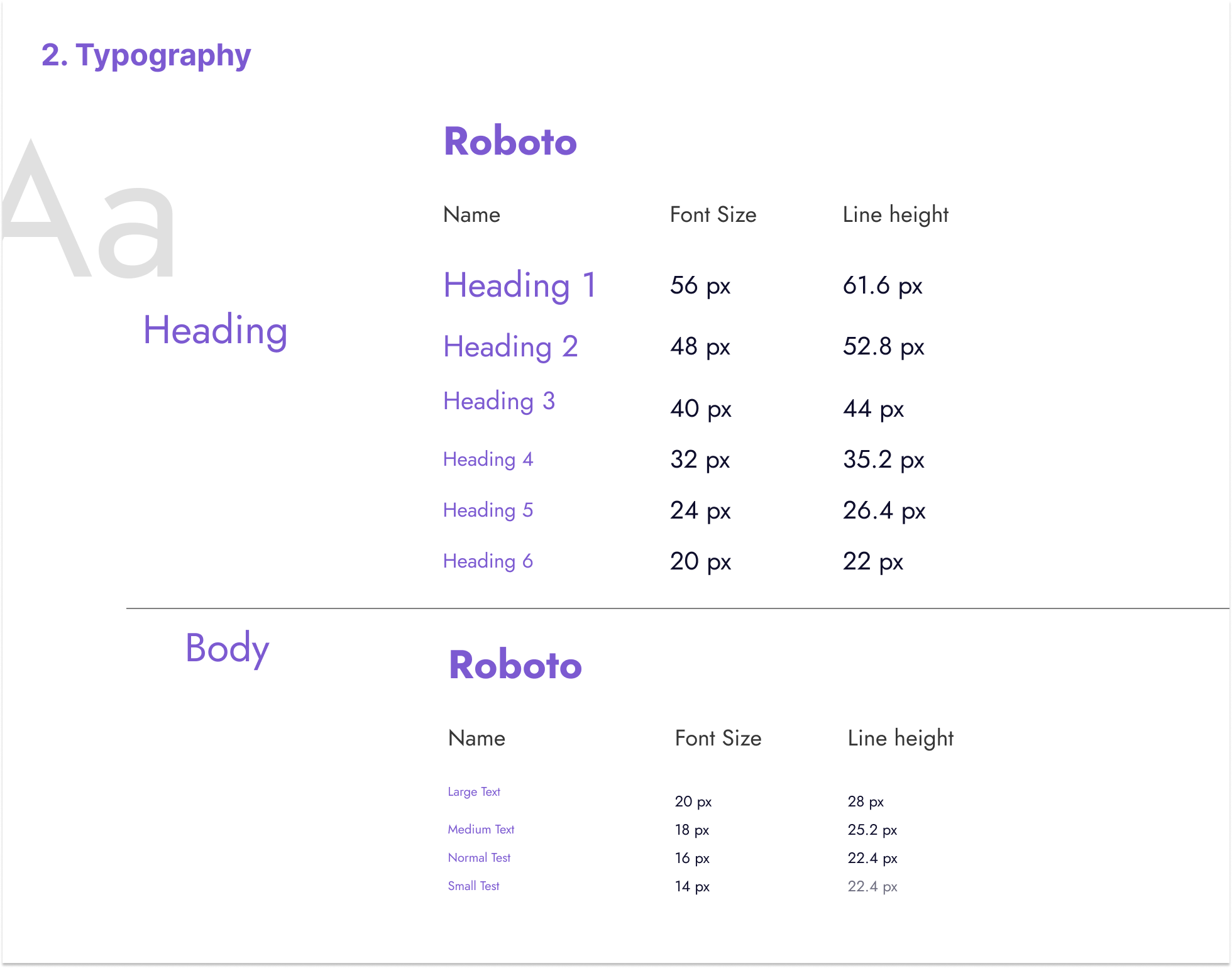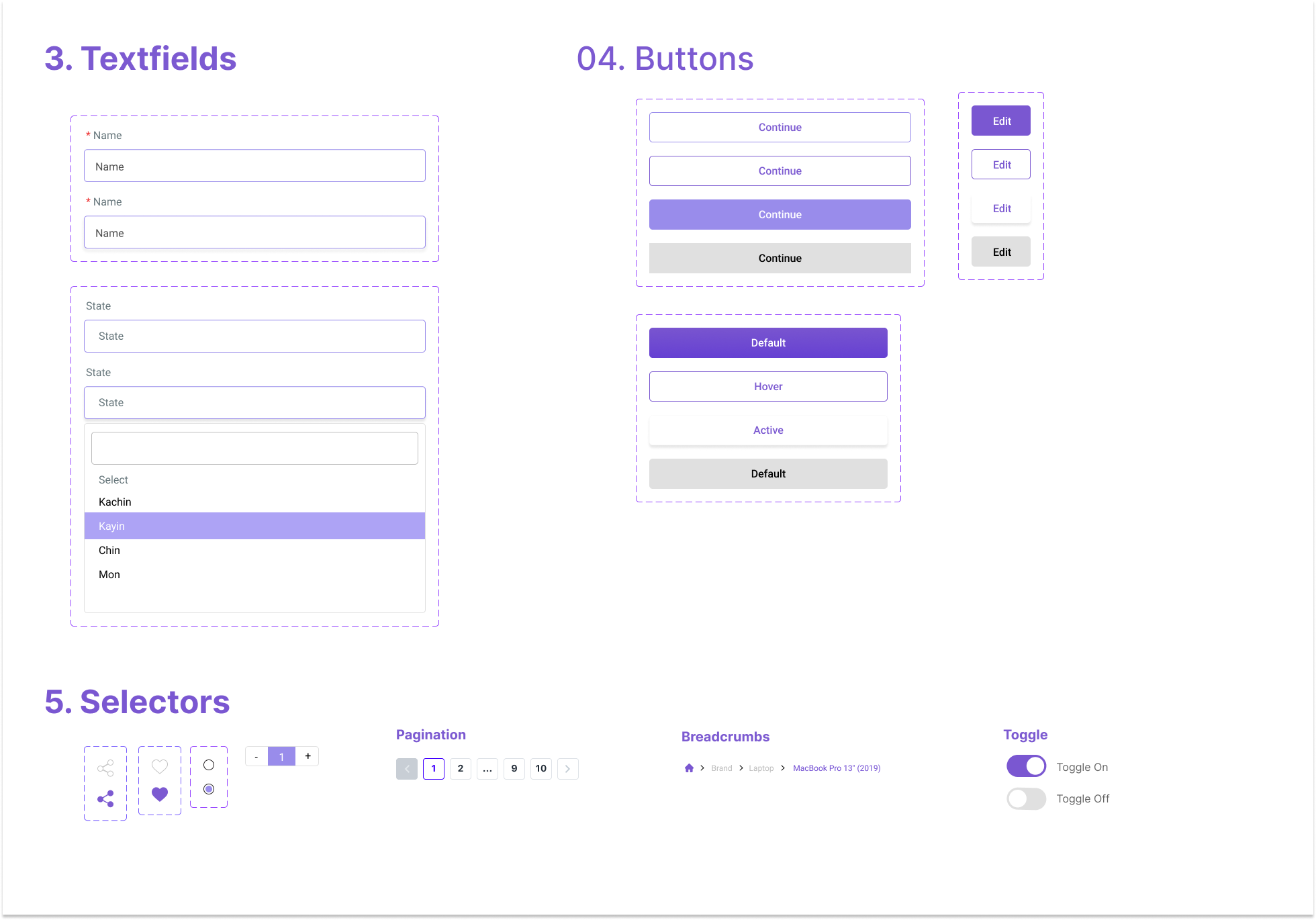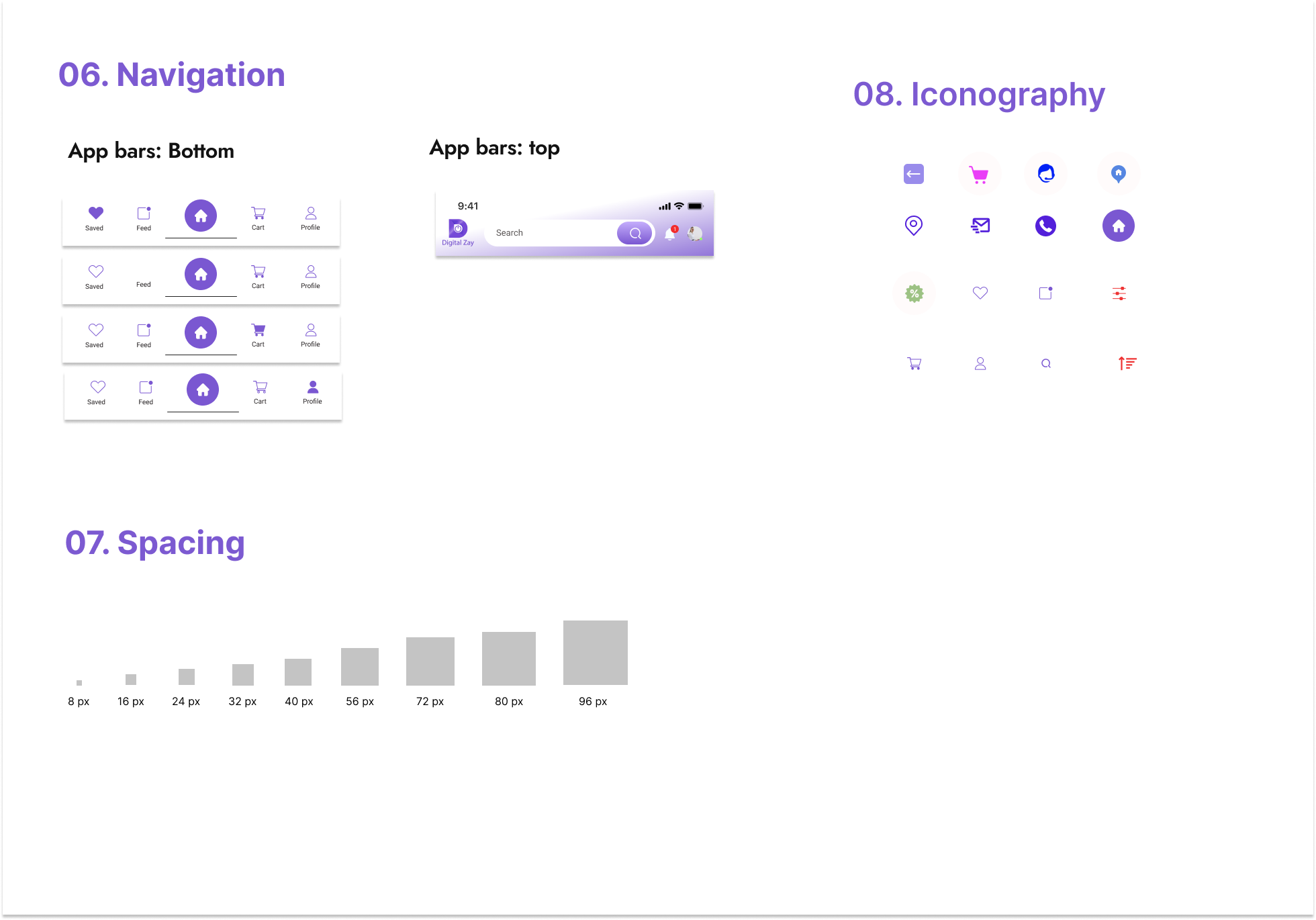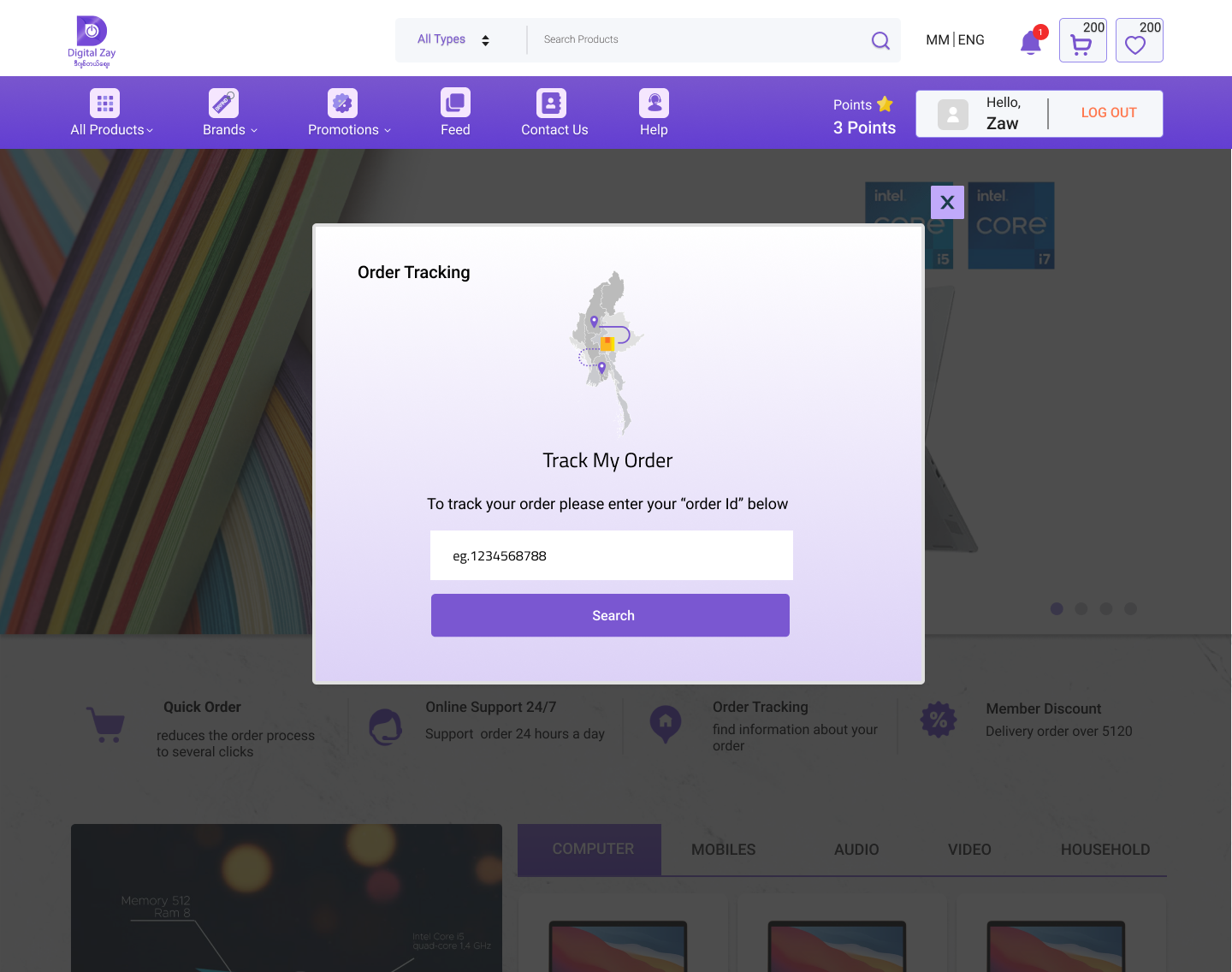 Prototype(High-Fidelity Design)
After creation of wireframing process, we move to the step of creating UI design.
First of all, I chose main color, typography and layout design.And then,I created website to be able to buy products with minimal frustration process for our users.