Shahriar Sadi
UX / UI Designer
AMNY Ad Blocker
Prevention System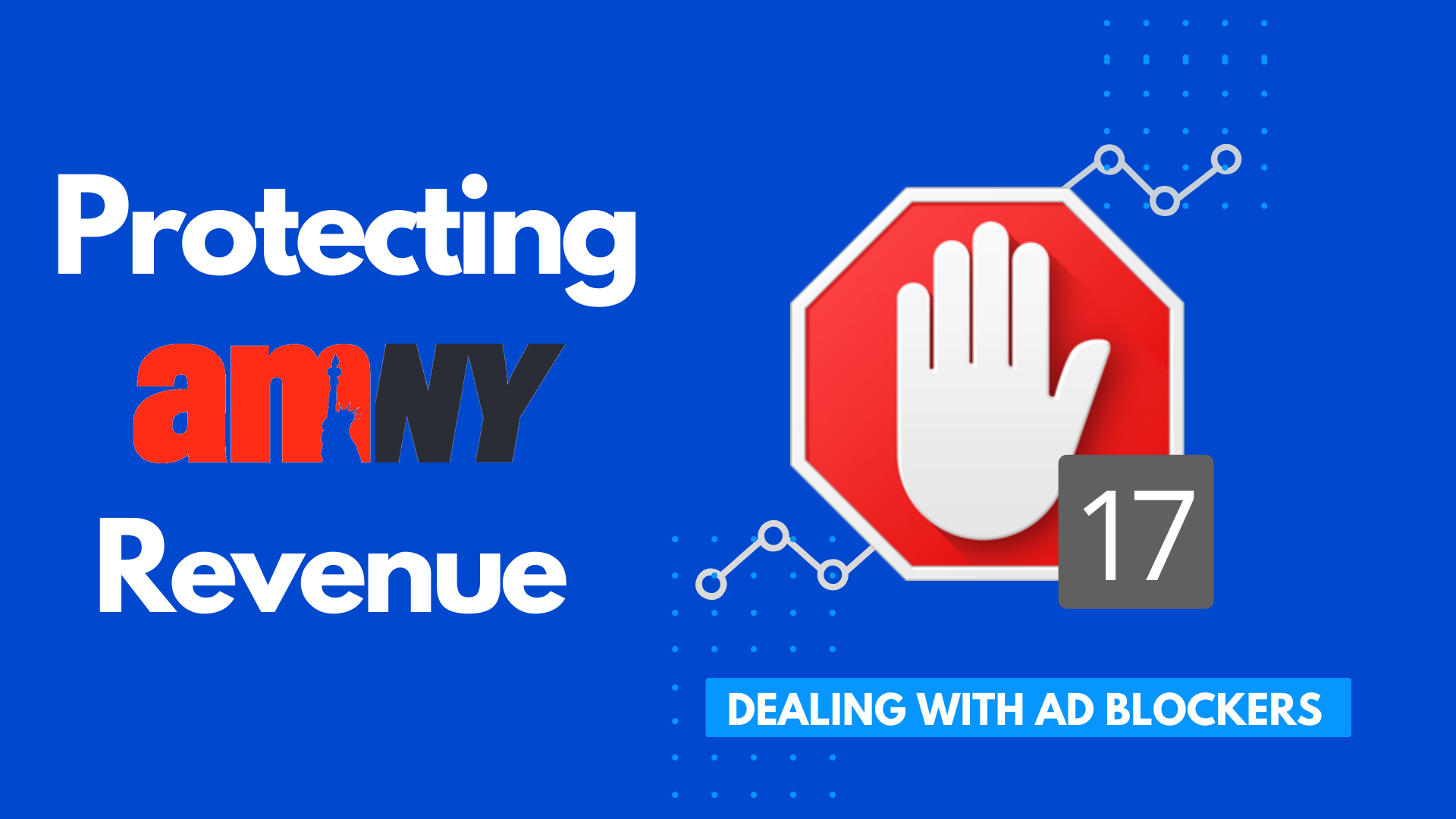 Problem Statement
The problem we suspect is
AMNY is losing revenue due to the increased use of ad blockers
AMNY needs to implement a way to prevent the use of Ad-blockers or find a way to bypass them without deterring users
Hypothesis: Users will stop using Ad-blockers while visiting AMNY. If given an experience that has a better integration of ads that is less distracting and can convince users to turn off their Ad-blocker.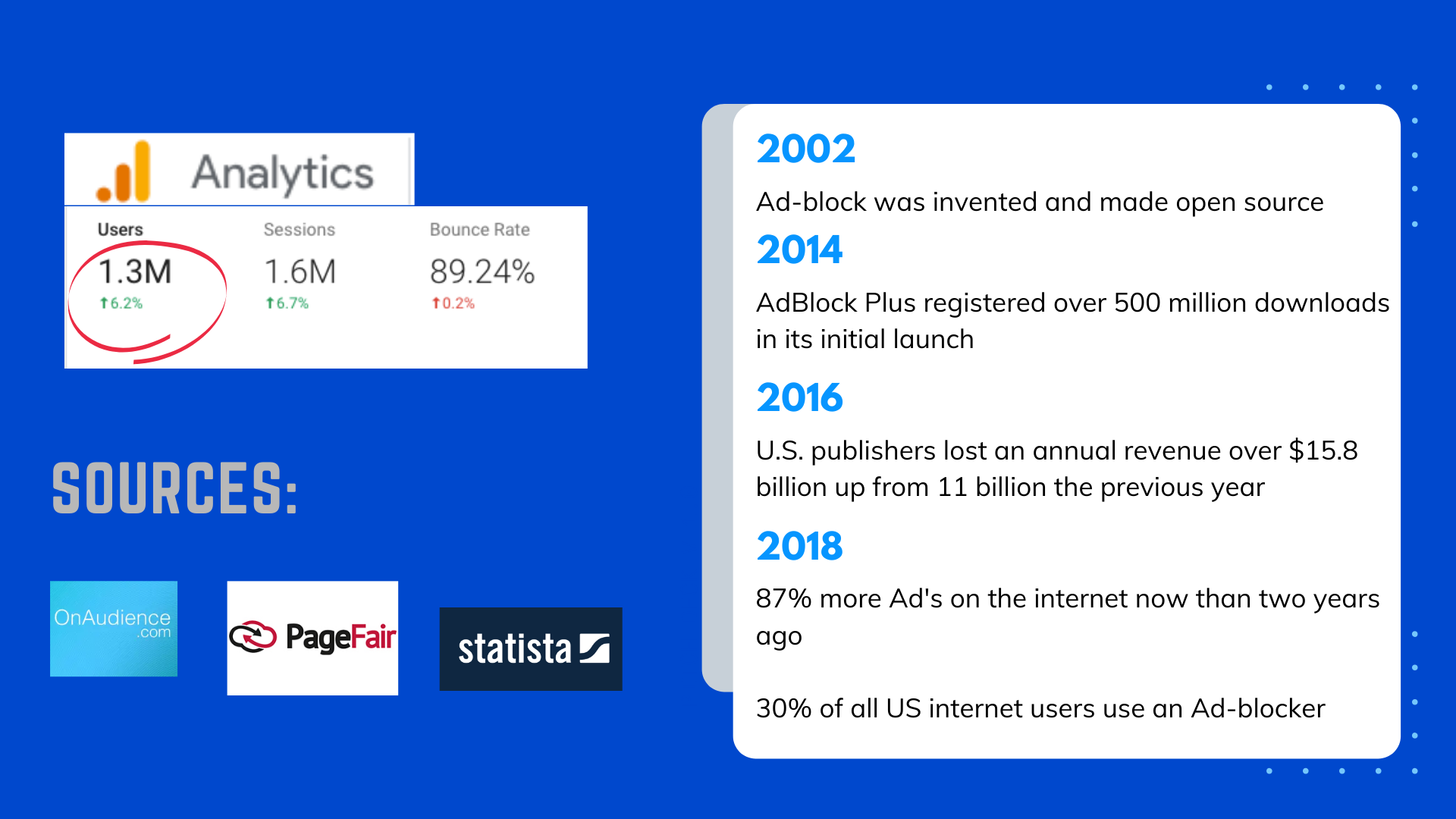 Background Information
AMNY currently has 1.3 million views per month. The use of Ad-blockers can take away almost 30 percent of that revenue. The use of Ad-blockers is not slowing down and a method of addressing it needs to come to fruition.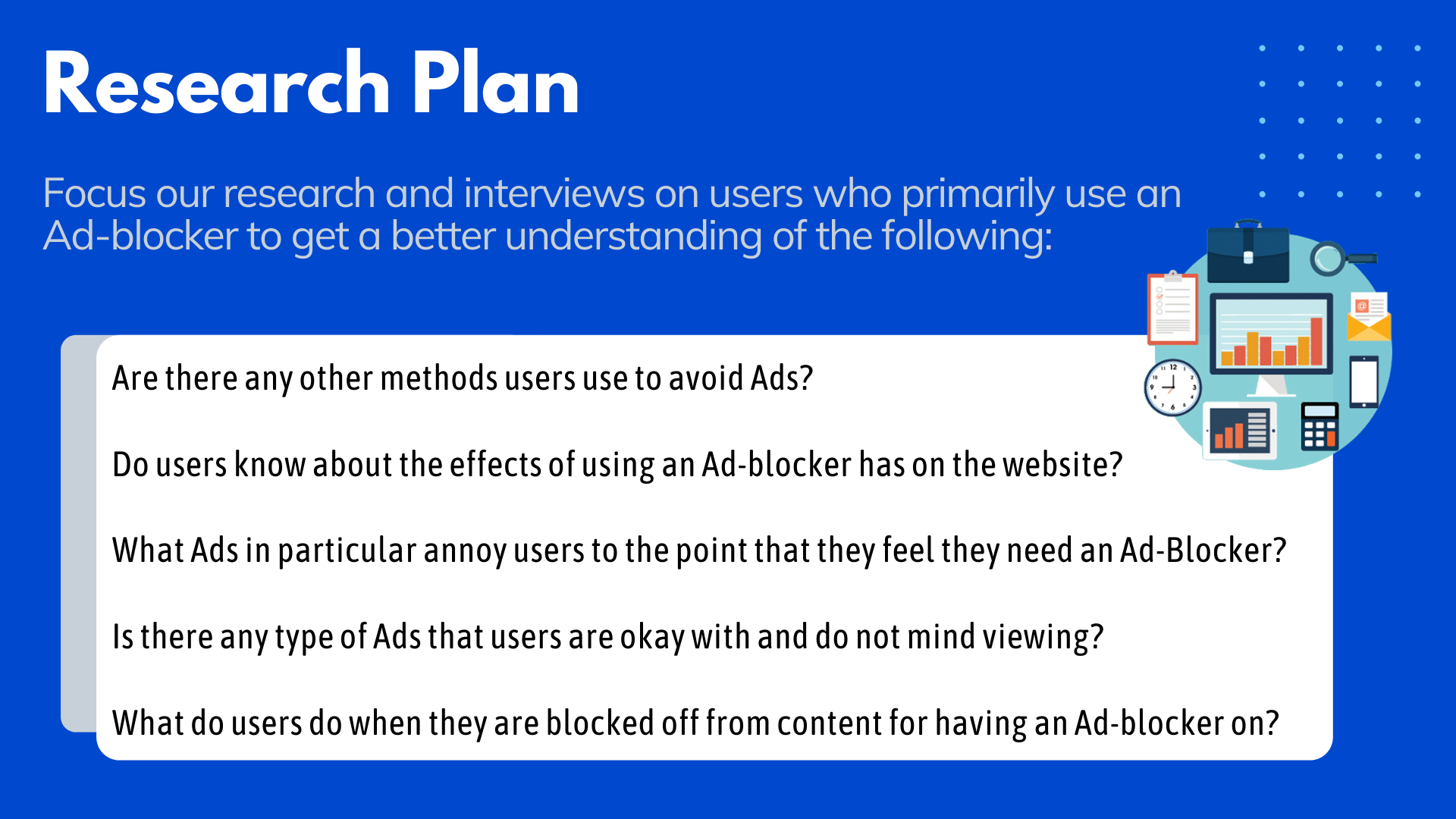 Research Plan
Target Audience:
The research was targeted at users who primarily use Adblockers while surfing the internet.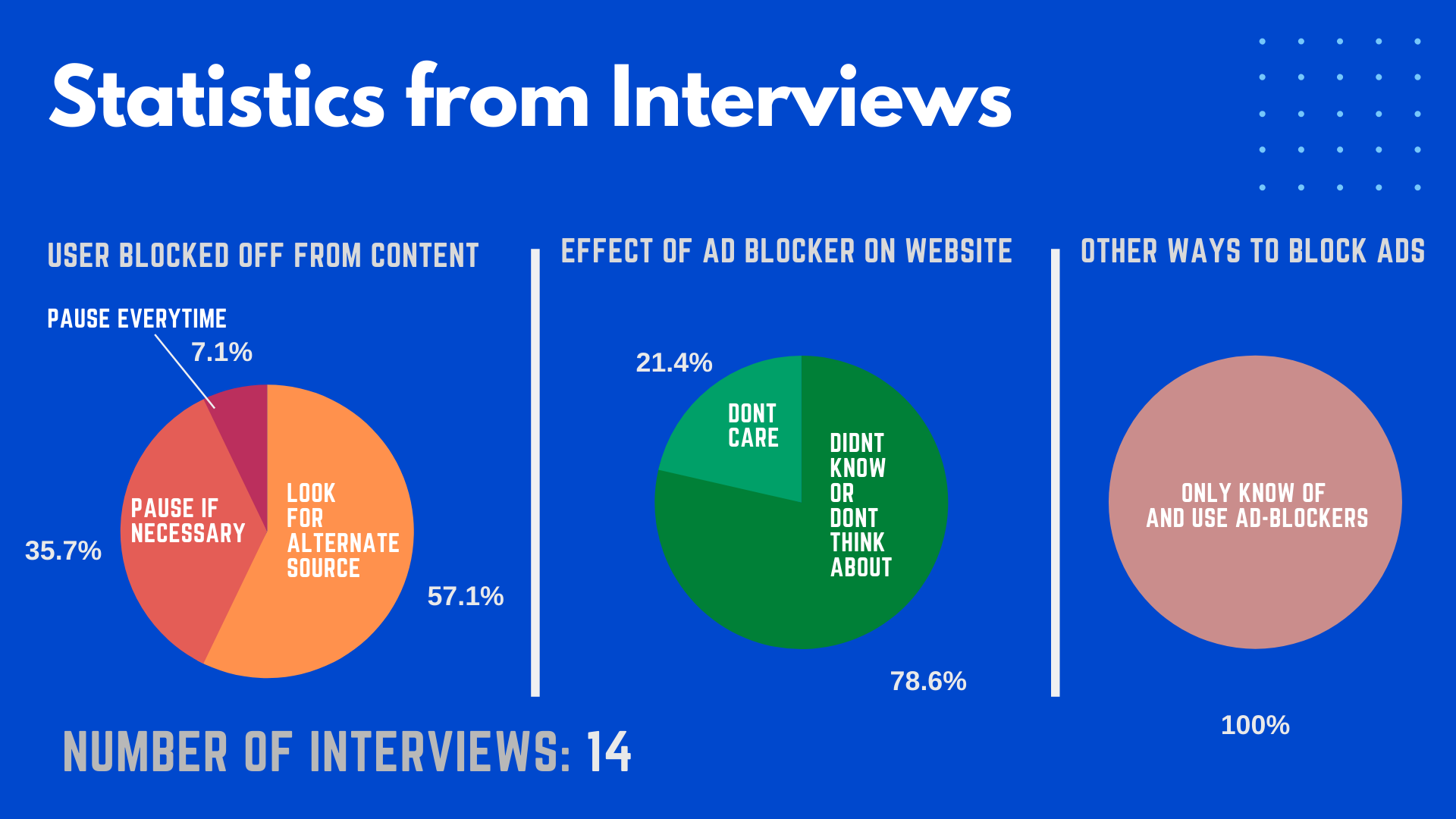 User Feedback
From the interviews, we found that Ad-blockers was the only method users used for avoiding Ads. Most users leaving the website when prompted to disable their Adblocker. And lastly, the majority of users don't realize the impact on the website they are visiting while using an Adblocker.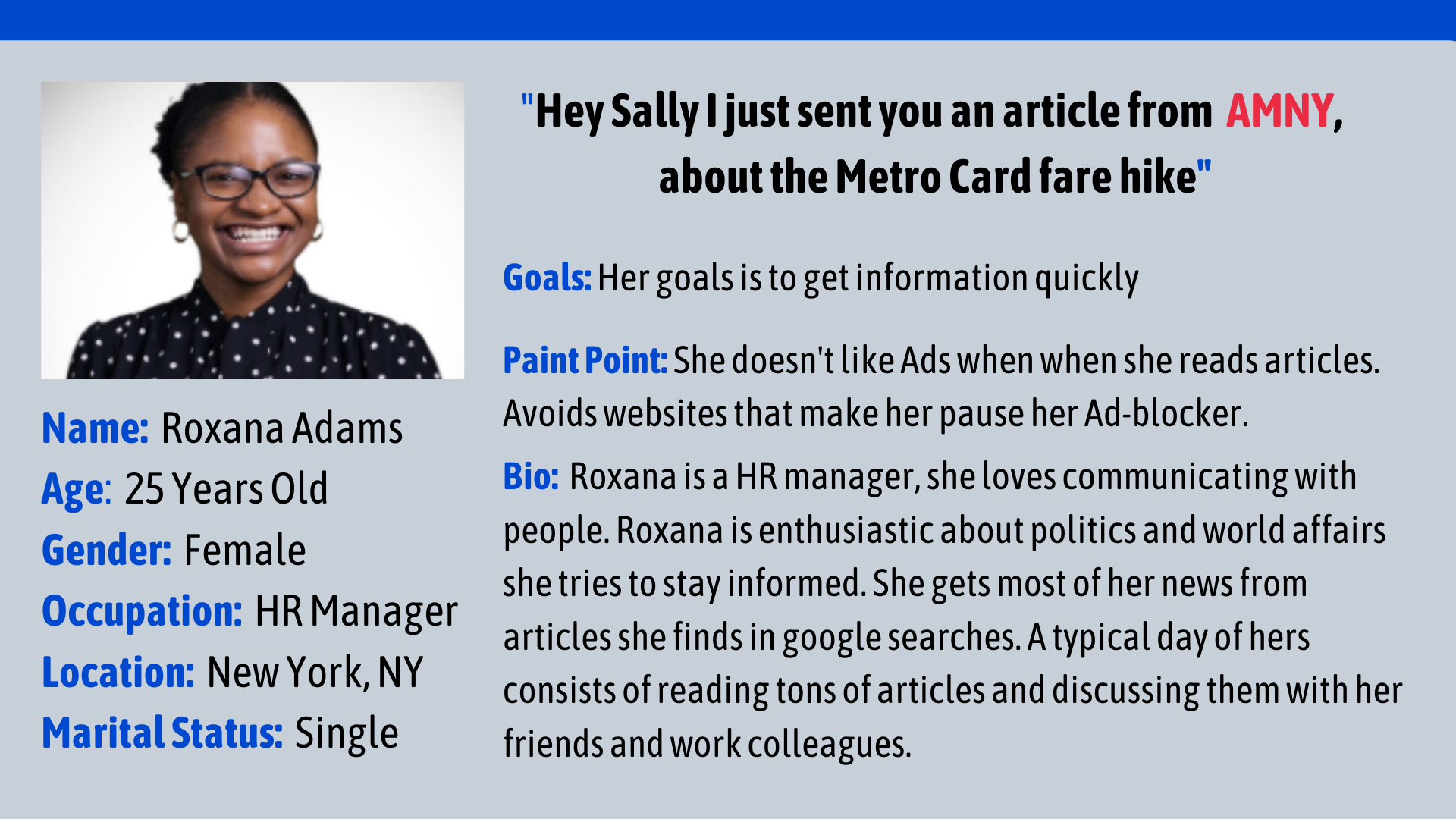 Personas
Example
Based on the interviews we set up this persona. We referred to it throughout the entire product development process.
This persona was designed to capture the busy lives of our users who want information quickly
Google Analytics data, as well as user interviews, were used to create the persona
The persona affected the design by giving insight into what motivates our user to visit and leave the site
The persona was reflected back on several points through the creation process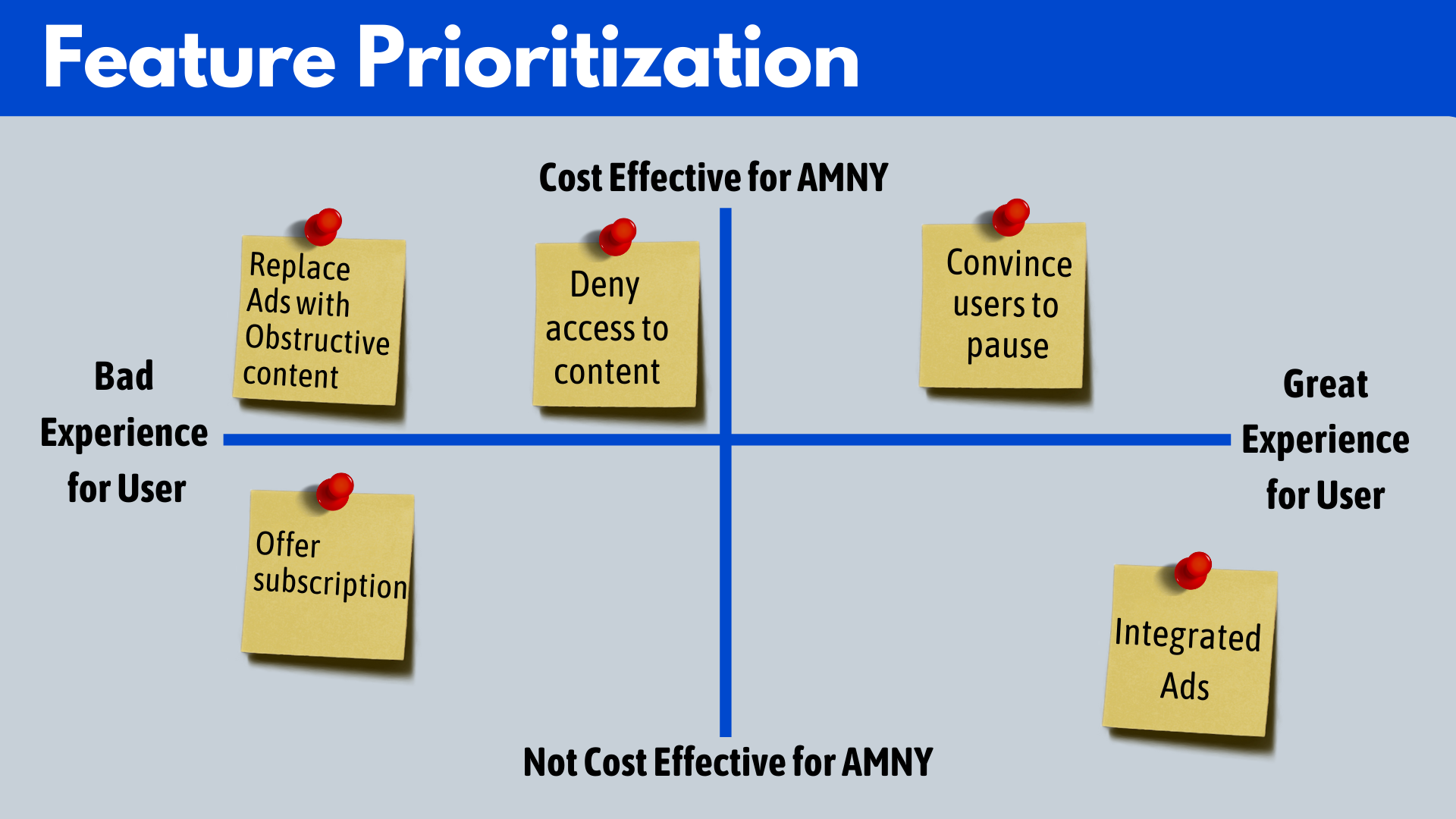 Feature Prioritization
The feature prioritization in order to highlight possible solutions by both their cost-effective needs from a company perspective and a user experience metric.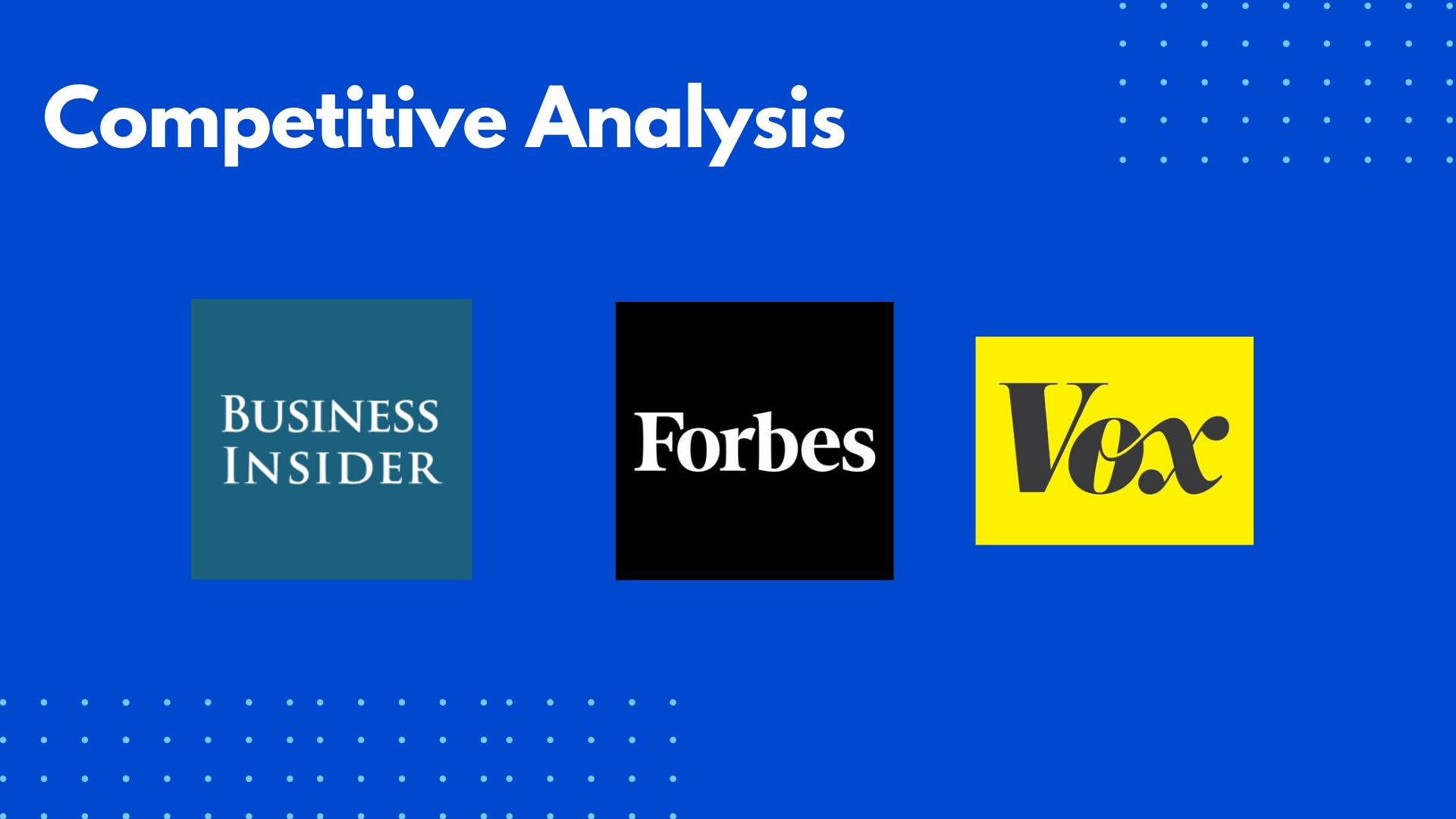 Competitive Analysis
These companies were chosen to analyze. To get a better understanding of what is already out there in the market. These particular companies were chosen for their different methods of preventing Ad-blockers.
UI Design
Once I tested out all usability mistakes, I started designing the final screens in Figma for the desktop interface.
Once Adblocker is enabled the ads are replaced with the messaging

Placement of messages is on both top banner and side banners

Once the user is deep in article another pop up comes as the last message

Use of big fonts and red background to grab users attention

The final message is dismissable to prevent user leaving the AMNY website
Prototype
This is an embedded view of the prototype created using Figma. You can zoom in and view all screens created for this project.