Shahriar Sadi
UX / UI Designer
Easy Yelp
App created on EXPO to take out clutter on Yelp
Problem Statement
The problem we suspect is
Yelp has a ton of Ads
It can be difficult to access the important information the user needs without going through multiple screens
Hypothesis: By creating our own app and using the Yelp API we can display all the yelp information users want without any of the hassles.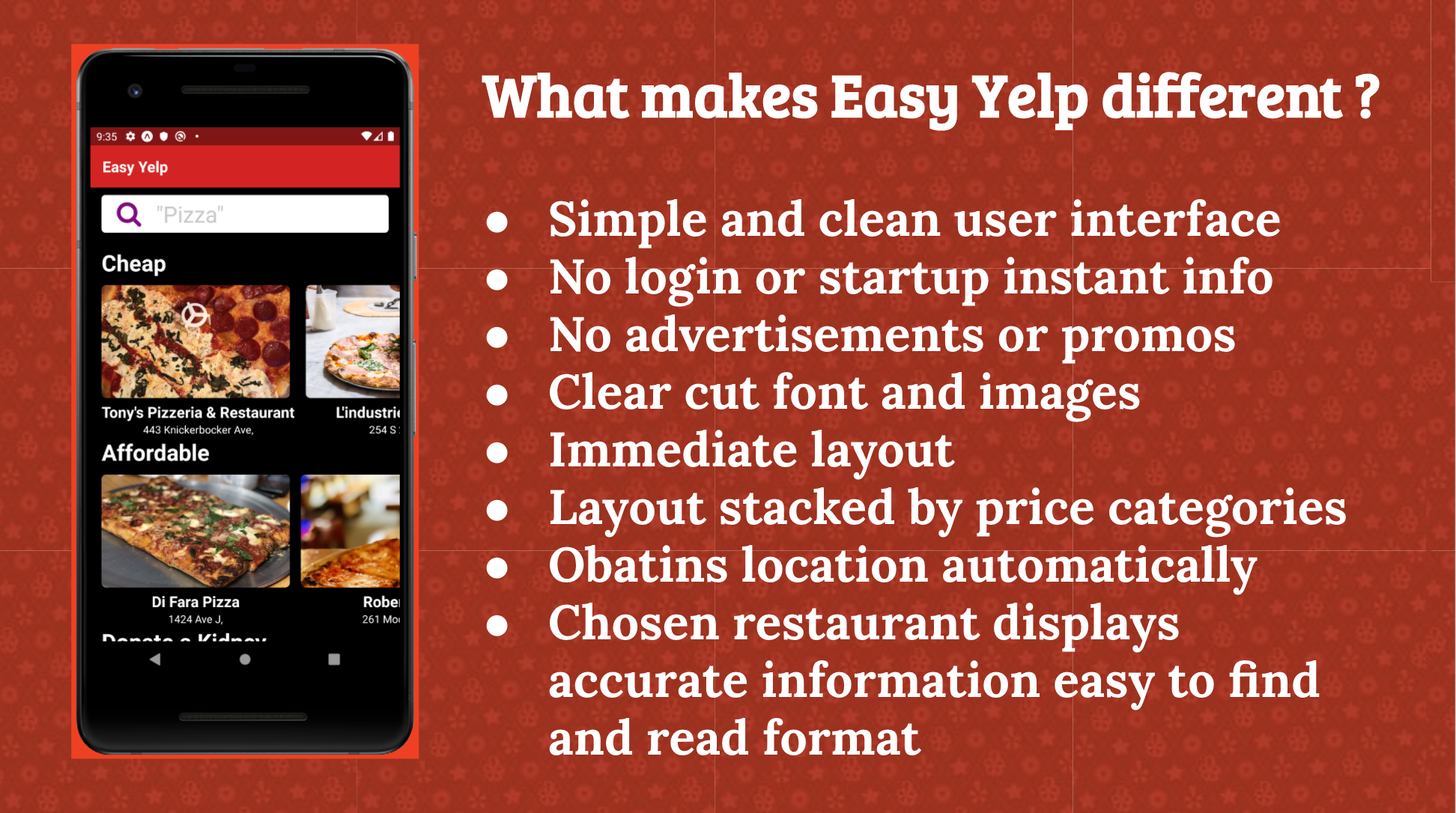 Easy Yelp
Using API yelp data we were able to create our own app that is accessible to anyone and now you can search your favorite foods in streamline quick and easy way.
UI Design
Once I tested out all usability mistakes, I started coding the final screens in EXPO
Homescreen has search bar front and center

Results come in categories of pricing

Vertical scrolling makes for a quick experience

Opening pages gives the user just the information they need

Best of all no Ads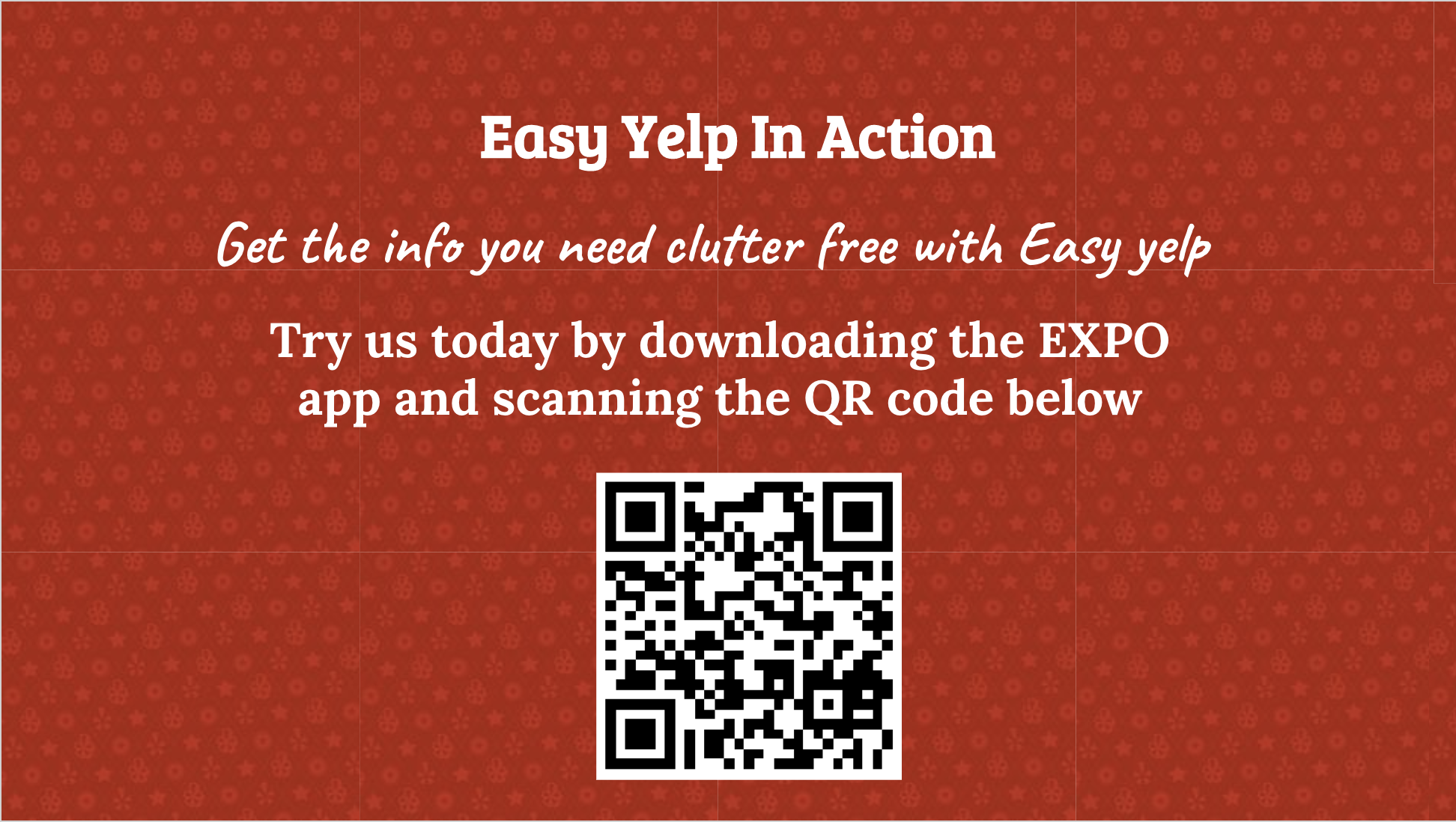 App Download Guide
This is an app that you can download on your smartphone. First, download the EXPO app on ios and android and then scan the QR code provided. It is that simple and you can now begin easy Yelping.