Shahriar Sadi
UX / UI Designer
Accessibility 101
Application for Information Retention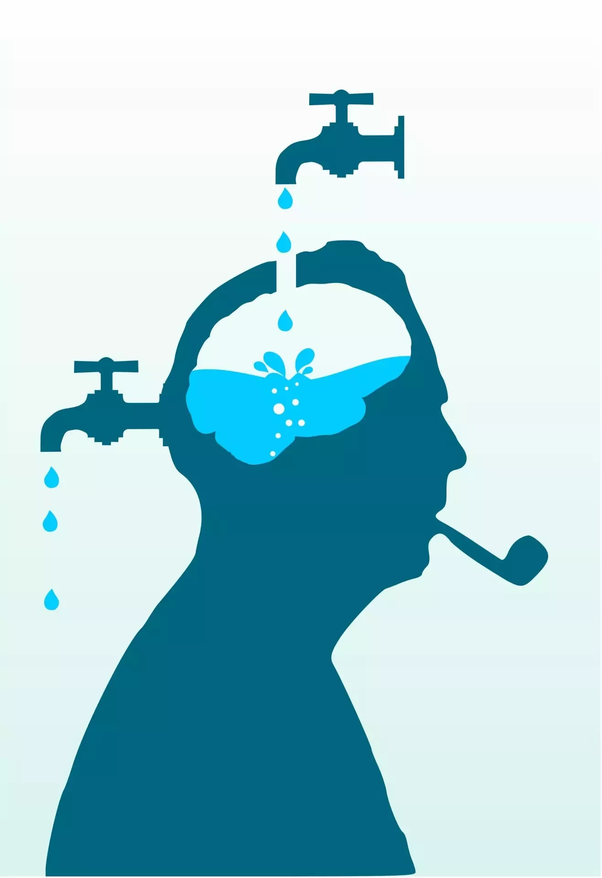 Problem Statement
The problem with teaching accessibility to web developers in one-hour long training sessions
users have difficulty retaining information
Current digital accessibility concepts are not reinforced
There is no following up past the training session
Hypothesis: We can get users of the program to focus on the content by giving them a competitive spirit and catering to the user's field of work. By making the experience more entertaining and engaging users would be able to recall the information at later dates.
Research Plan
Focused our research and interviews on students and teachers to get a better understanding of the following:

How do users in the seminars stay engaged post-seminar?

What methods do they use to study and put into action what they have been taught?
How do users respond to notifications?
How do users respond to learning from an app or website?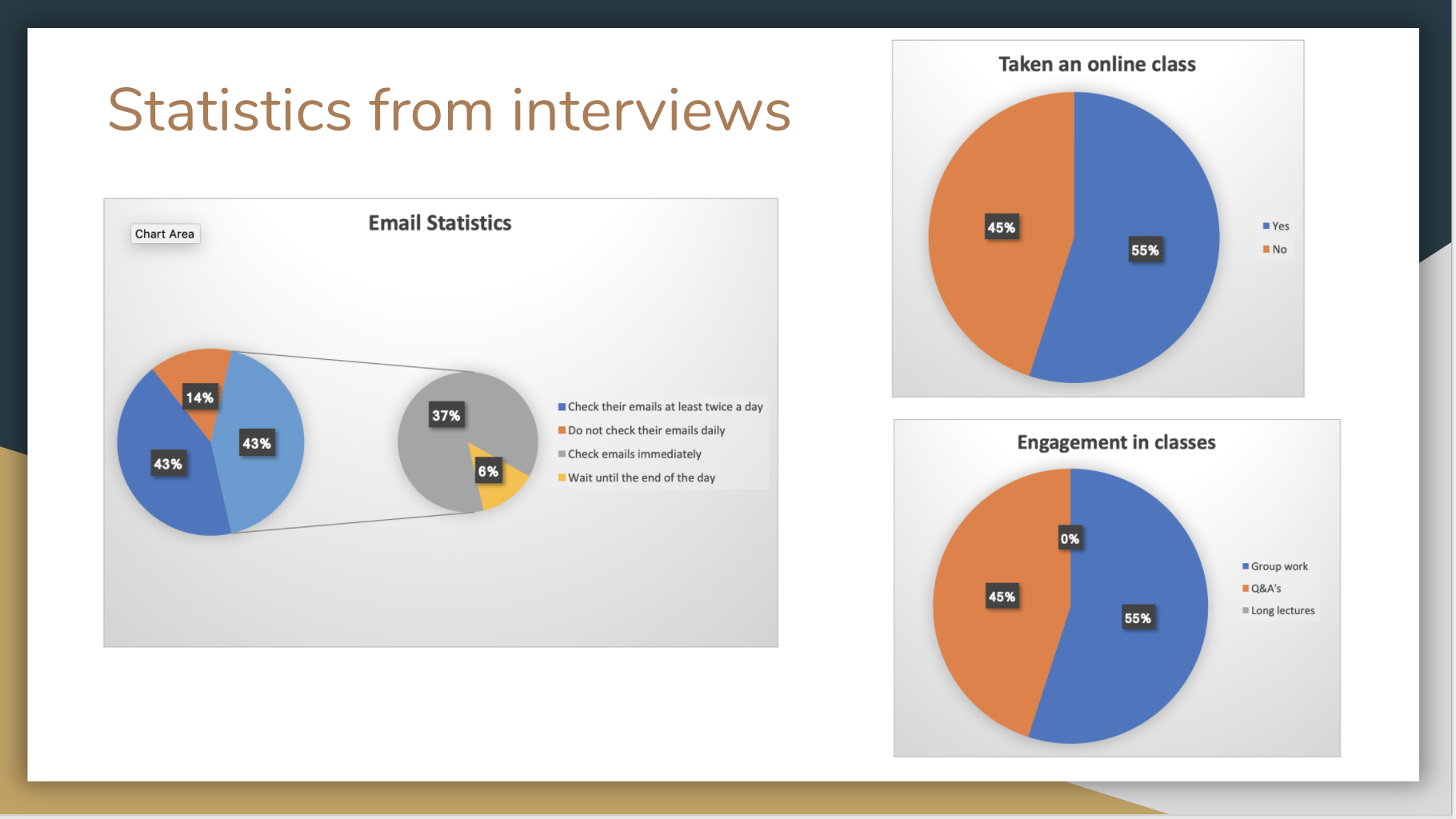 User Feedback
From the interviews, several key areas of improvement were spotted. Many users stay engaged while doing group activities and most are familiar with online courses. Most users also respond to notifications on their phone or email but admit that it can be annoying.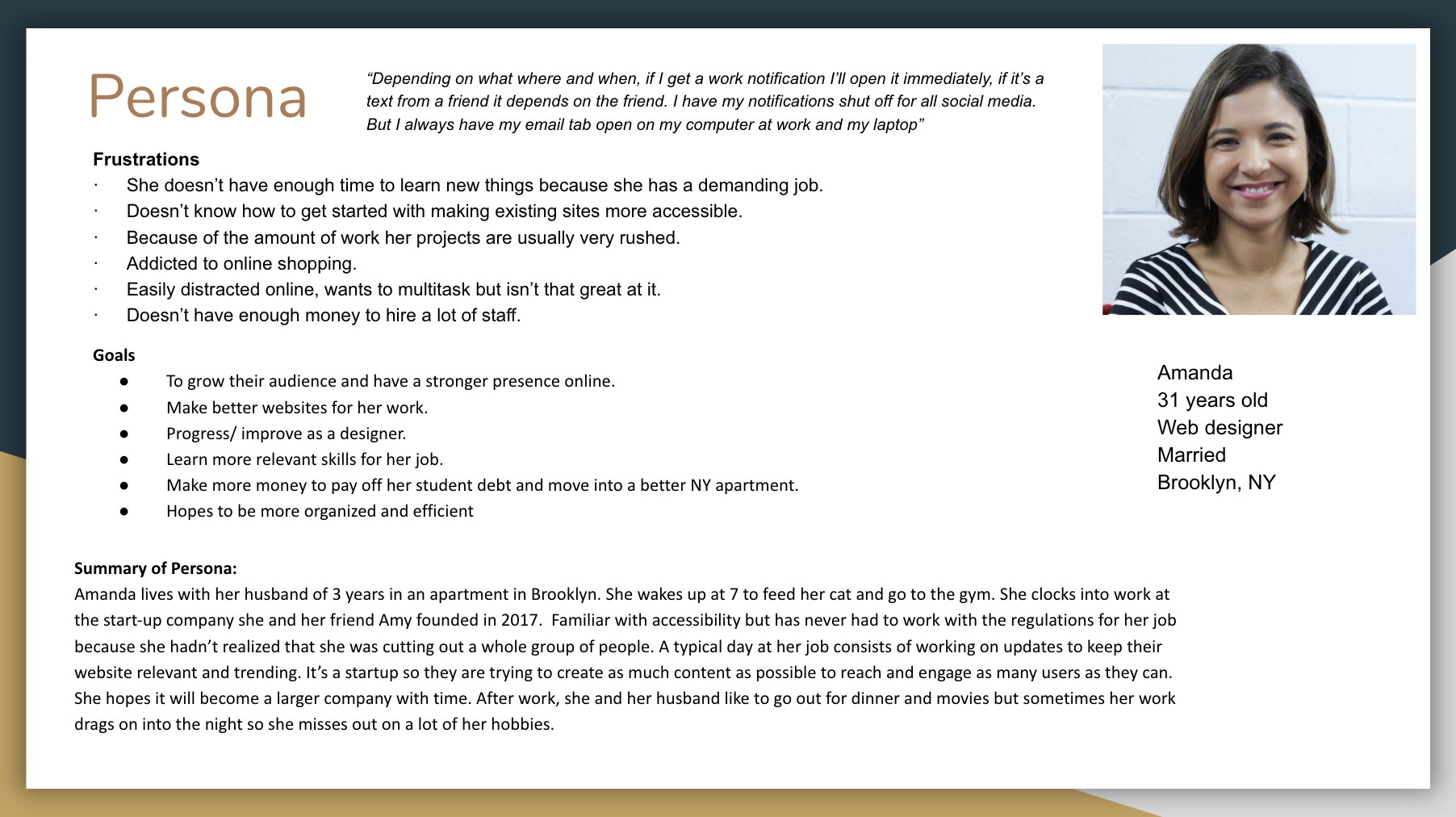 Persona
Example
Based on the interviews we set up this persona. We referred to it throughout the entire product development process.
This persona was designed to capture the target audience of the seminars
User interviews were used to create the persona
The persona affected the design by giving insight into what features the user of our website or application would want the most
The persona was reflected back on several points through the creation process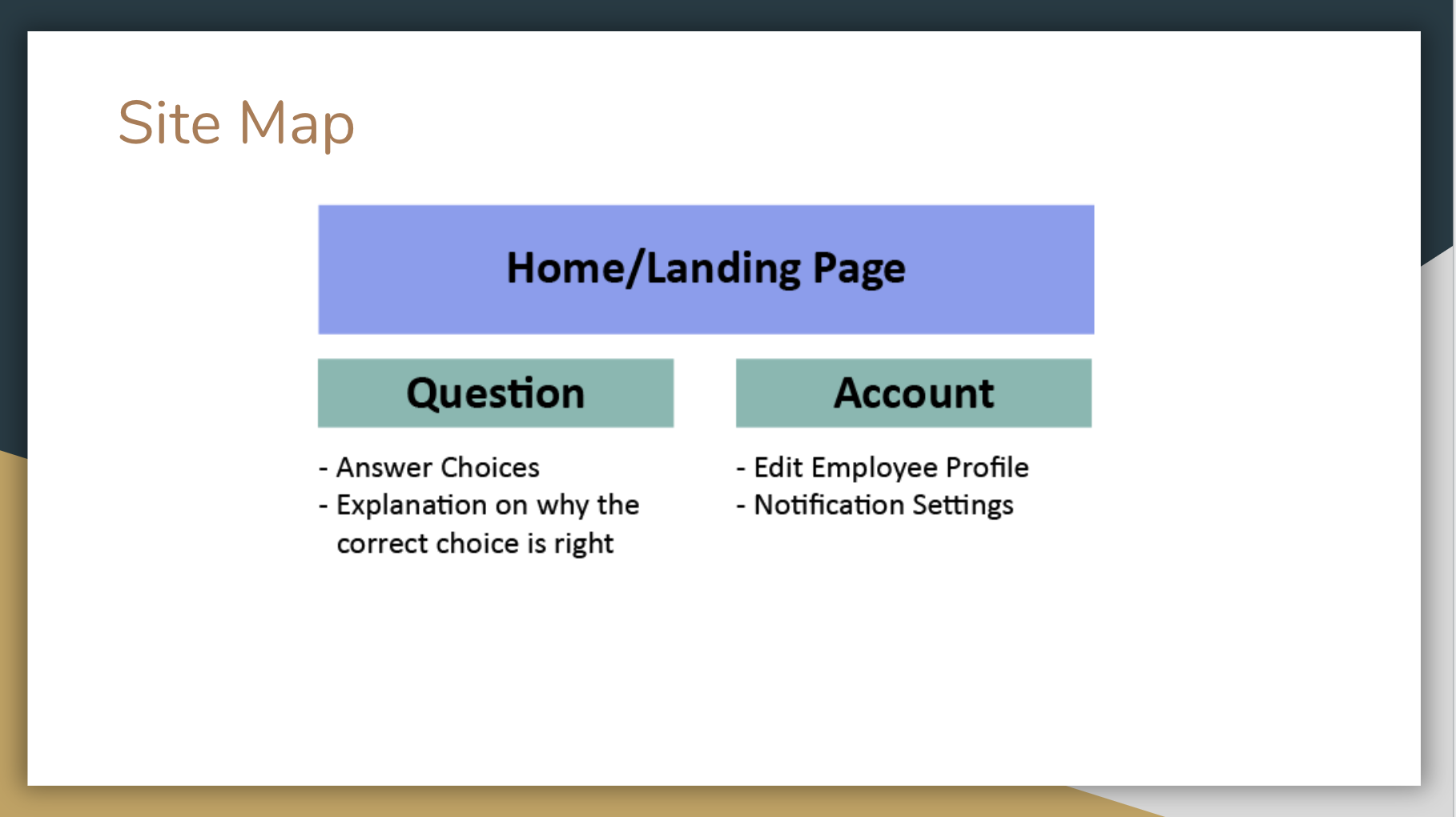 Site Map
This lists the potential pages on the website or application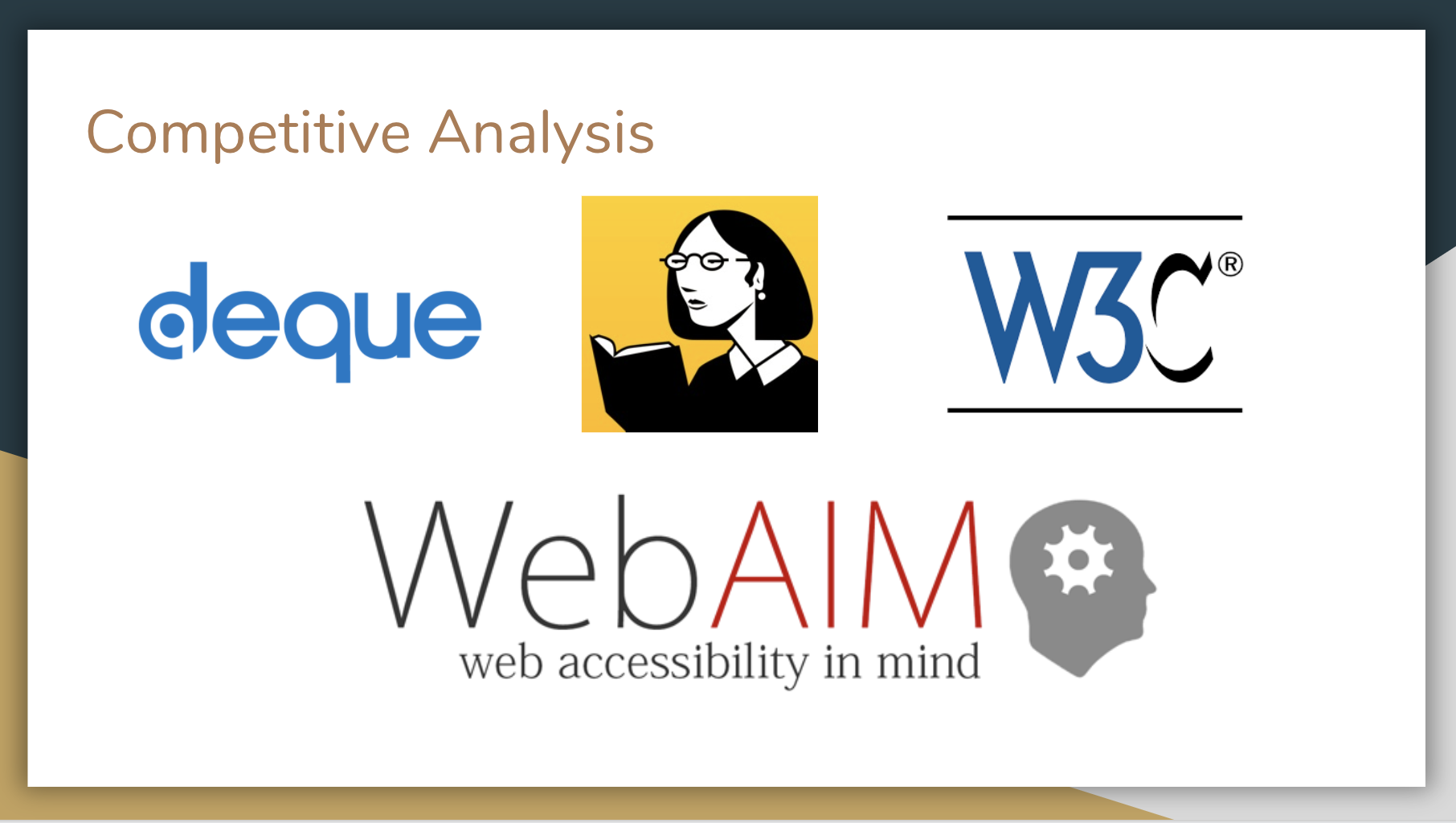 Competitive Analysis
These companies were chosen to analyze. To get a better understanding of what is already out there in the market. These particular companies were chosen for their different methods of teaching web accessibility.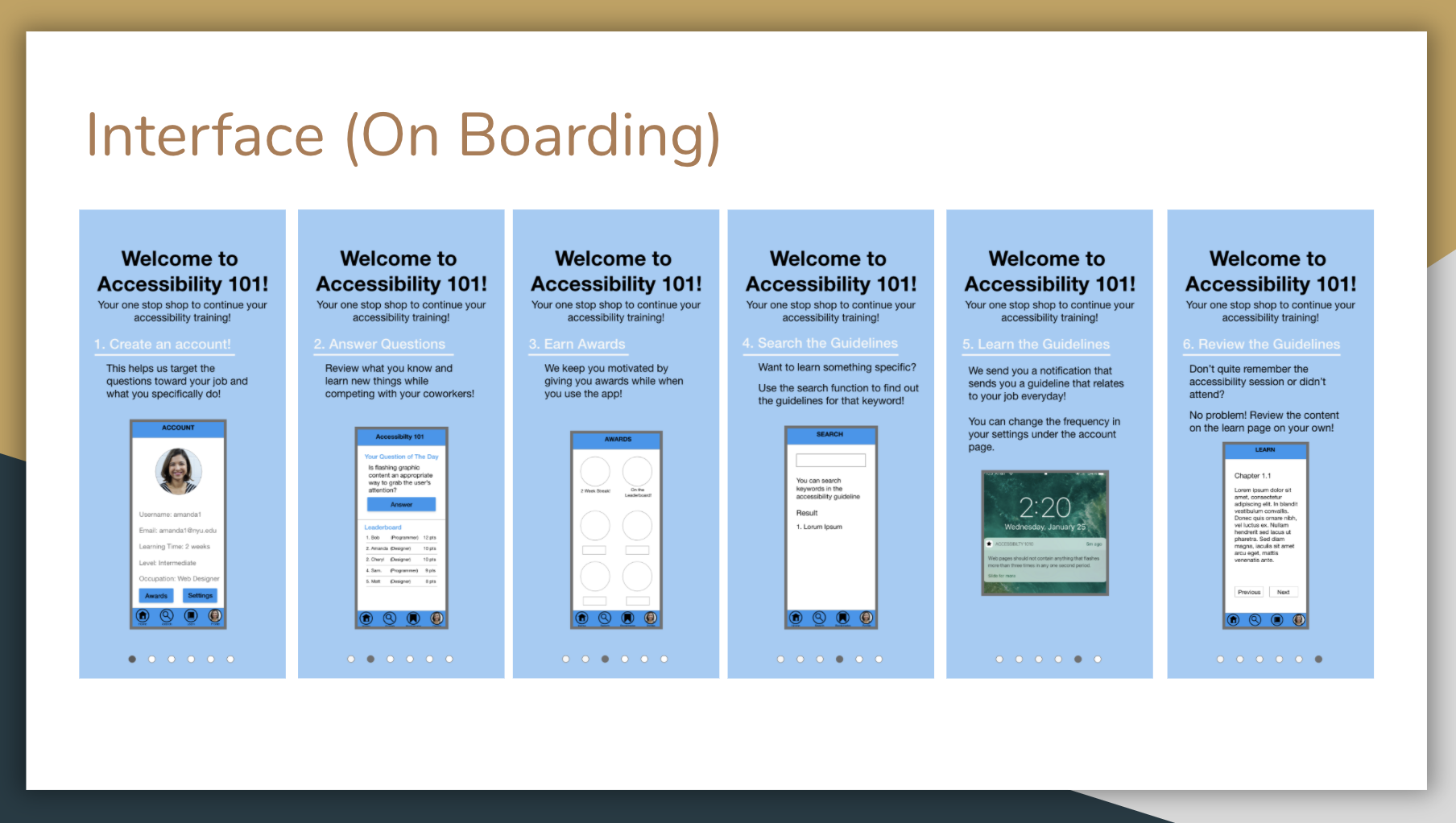 Final Mobile Interface of App
This is the onboarding process for new users created on Adobe XD
The proposed solution is an application that users can download after the seminar to remember what they were taught
This screenshot is of the onboarding process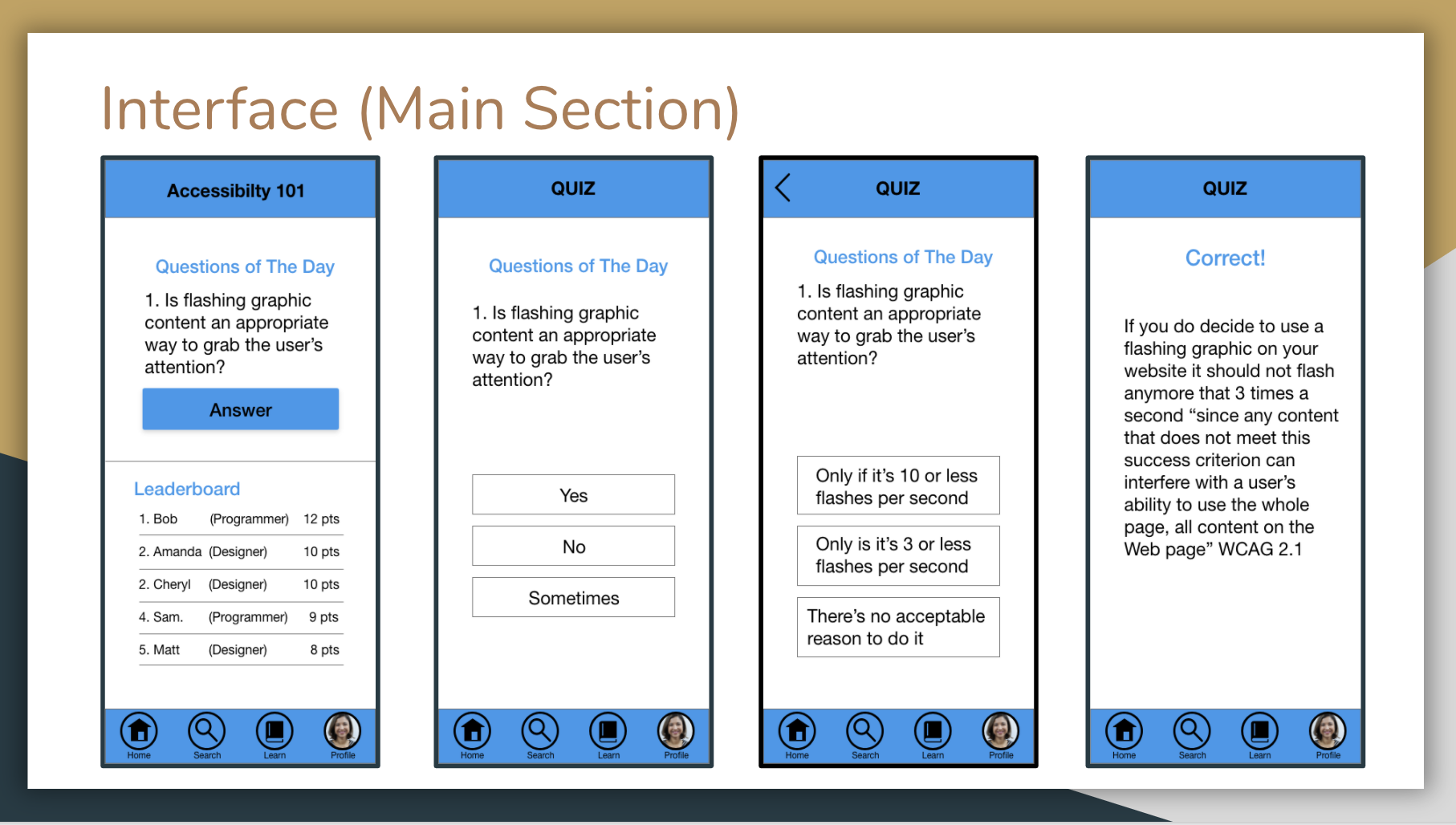 Final Main Interface Design
This is the main screen for users created on Adobe XD
These screens over a view of the leaderboard so colleagues can compete against one another
There is also a quiz section the more questions correct by a user the more points they garner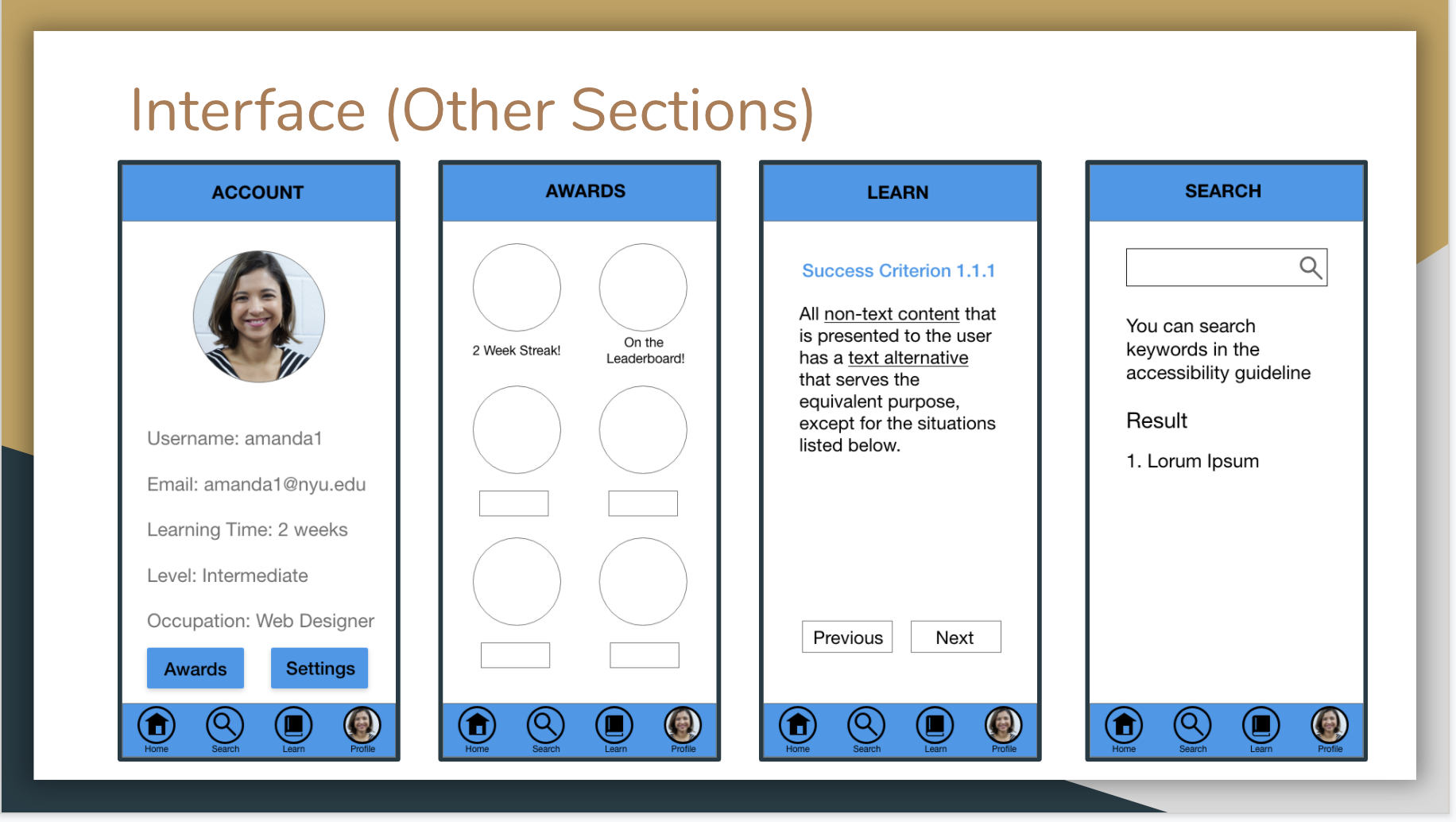 Final Other Sections Design
Example:
These are the other screens created using Adobe XD
These screens feature a section to manage your account
Also, a screen to learn in case you forget some of the content this screen serves as s refresher you can access anytime
The awards screen is there to again build that combative edge we want our users to have