Shahriar Sadi
Senior User Experience Designer
Accessibility 101
Application for Information Retention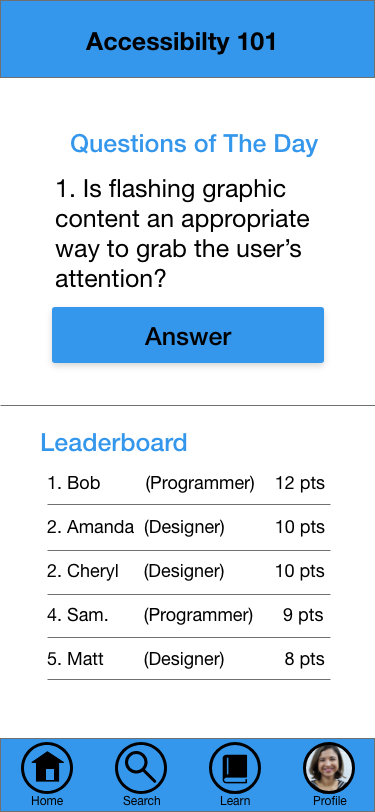 Client
A digital accessibility corporate training company based in New York City.
Tools
Adobe XD

Photoshop

Powerpoint
My Role
UX Designer - User Research, Persona Building, Mockup, Prototyping & Testing. Collaborated with a team of two other UX designers to complete this project.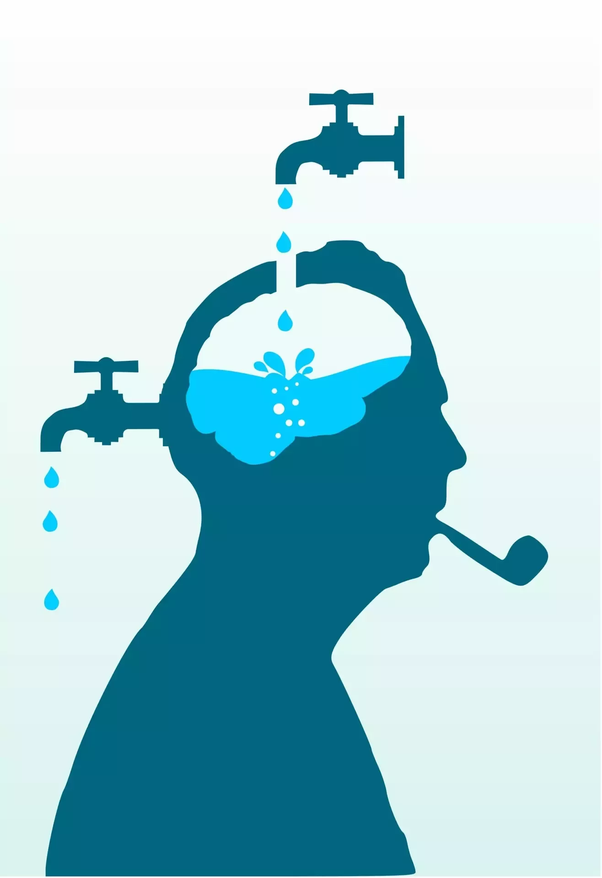 Background
Digital accessibility seminars given by our client are often taught at one day corporate gatherings in a 1 hour, 3 hour, or 6 hour format. The primary target audience for our client are corporate tech employees who control how websites are built and function. Our client aims to reduce in-accessible websites by teaching tech employees about digital accessibility.
Problem
Teaching accessibility to tech employees in one day seminars is not not leading to long term retention of the information learned at the seminar.
Attendees of the session often have difficulty retaining information

Current digital accessibility concepts are not reinforced by peers or company leaders

There is no follow up made by the client past the one day training session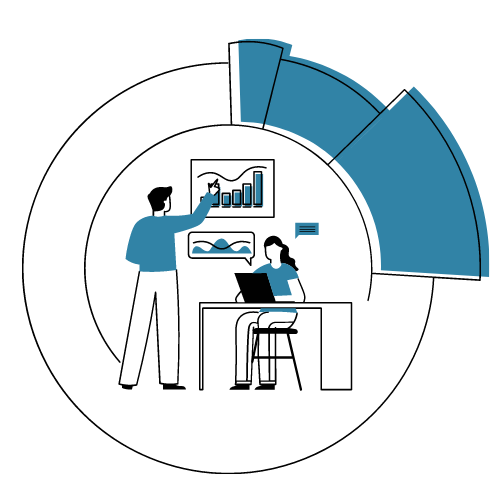 Research Plan
Focused our research and interviews on students, teachers and tech employees to get a better understanding of the following:
Guiding Questions
How does the client attempt to engage users in the seminars and have them stay engaged post-seminar today?

What methods do students use to study and how can we use those methods to have working professionals retain information?

How do users respond to notifications from apps and websites post leaving a physical event?

What do users think about learning from an app, website or email campaign?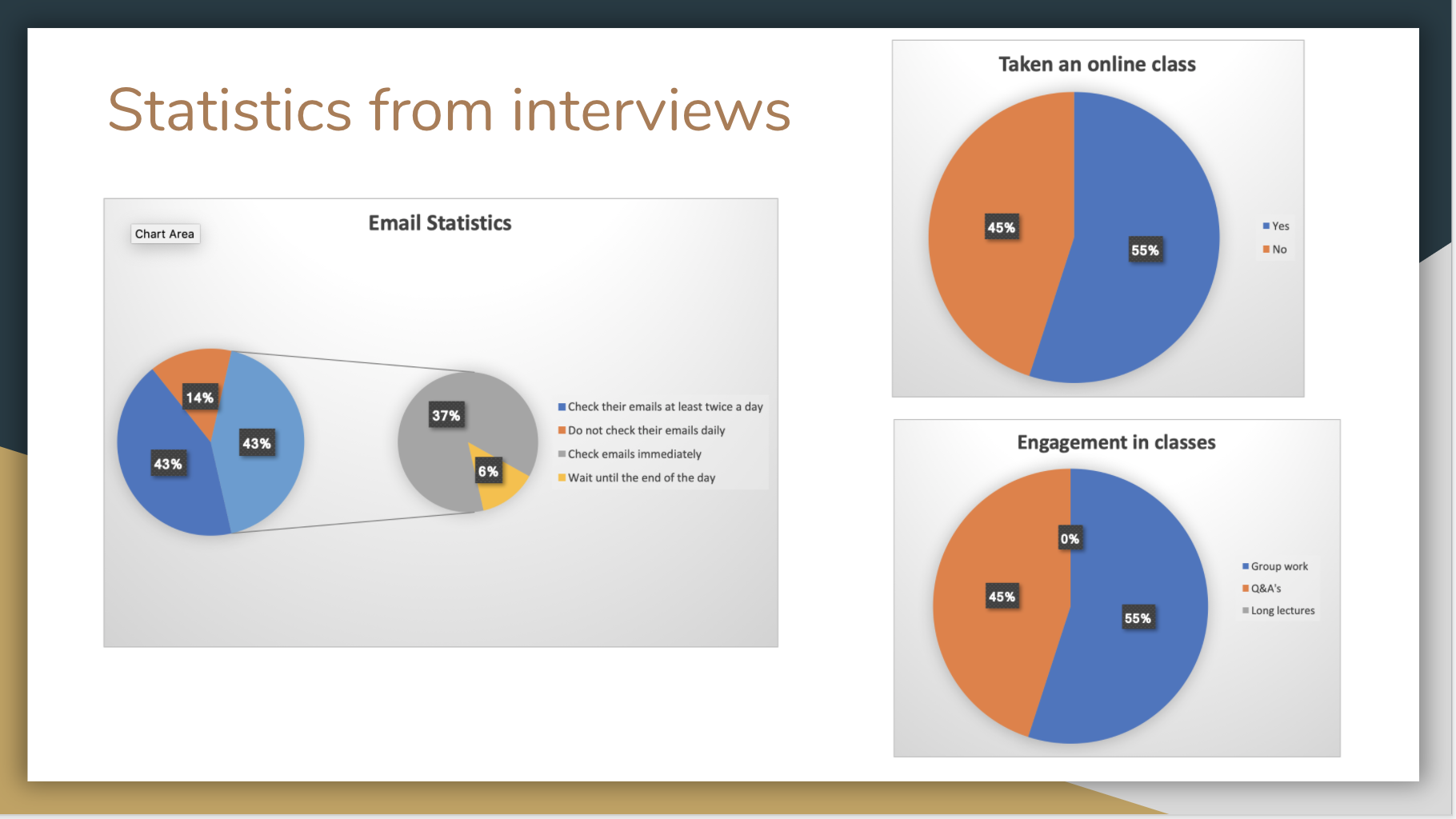 User Feedback
From the interviews, several key aspects about studying and information retention was unlocked. Many users told us they stay engaged while doing group activities and most are familiar with online courses and are open to e-learning post attending a physical event. Most users also respond to notifications on their phone but find emails unrelated to work annoying.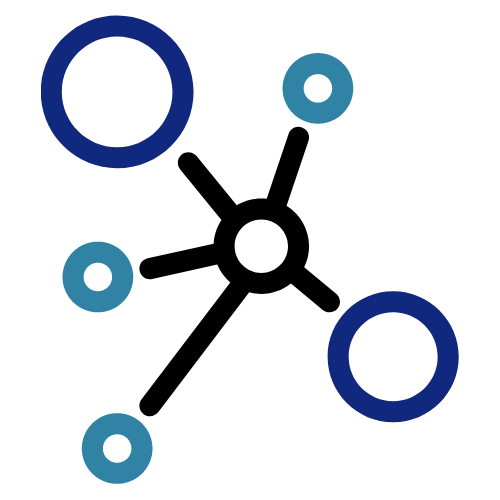 Research Synthesis
Paint points of users:
Time is a constraining factor when doing learning outside the classroom

Notifications can be annoying if they are generic and numerous

Users stop paying attention frequently

Dull lectures and excessive reading assignments are not ideal

Online classes lack intimacy
Motivations:
Users want to Acquire new skills

Users like getting positive feedback

Collaborative work can motivate users to do the work
Positives:
Users like the idea of being able to reinforce things they learn

Users like the idea of getting reminded about information they learned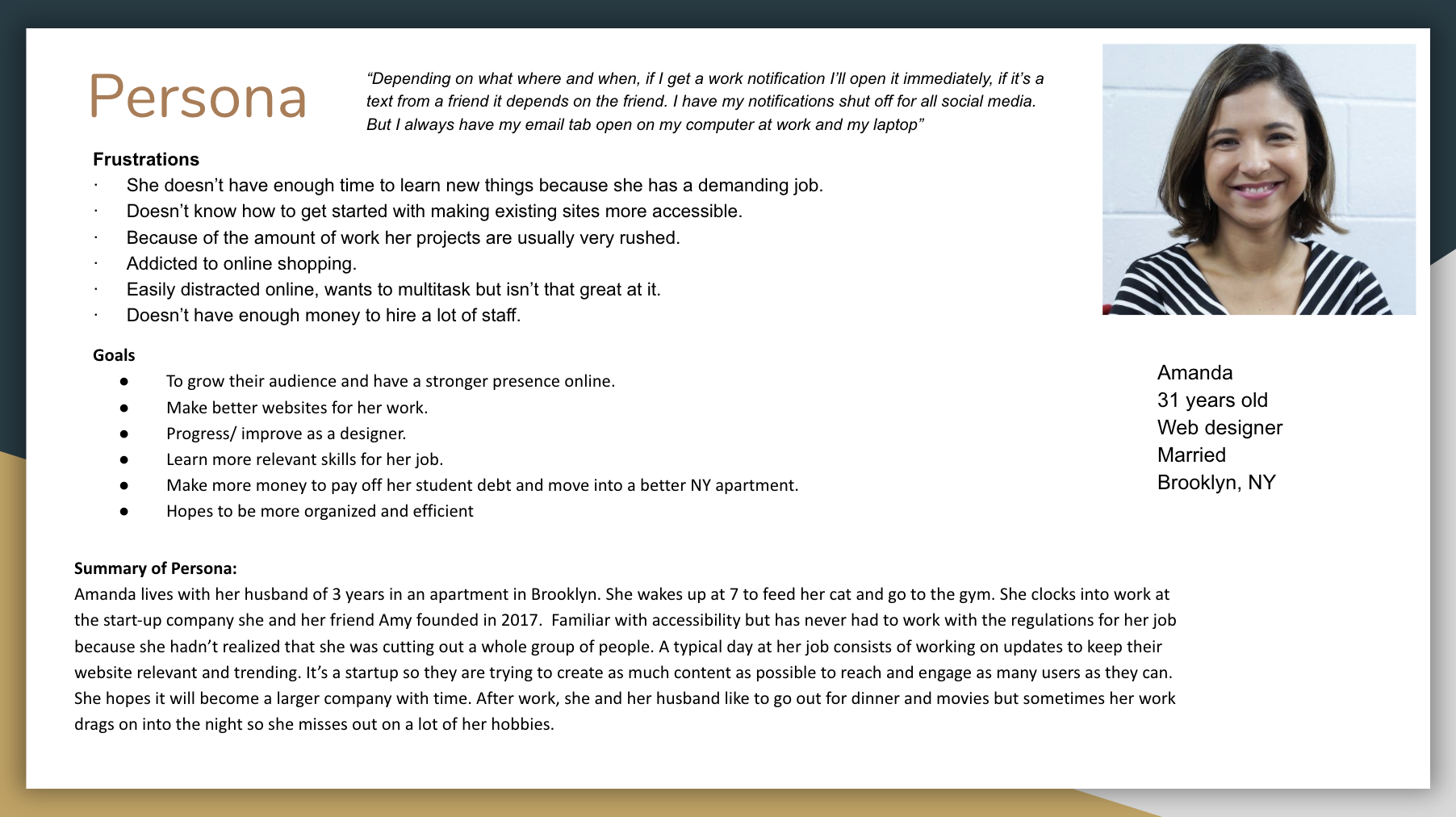 Persona
Based on the interviews we set up this persona. The persona represents our average target user
The persona affected the final solution by giving insight into how users would use our possible solutions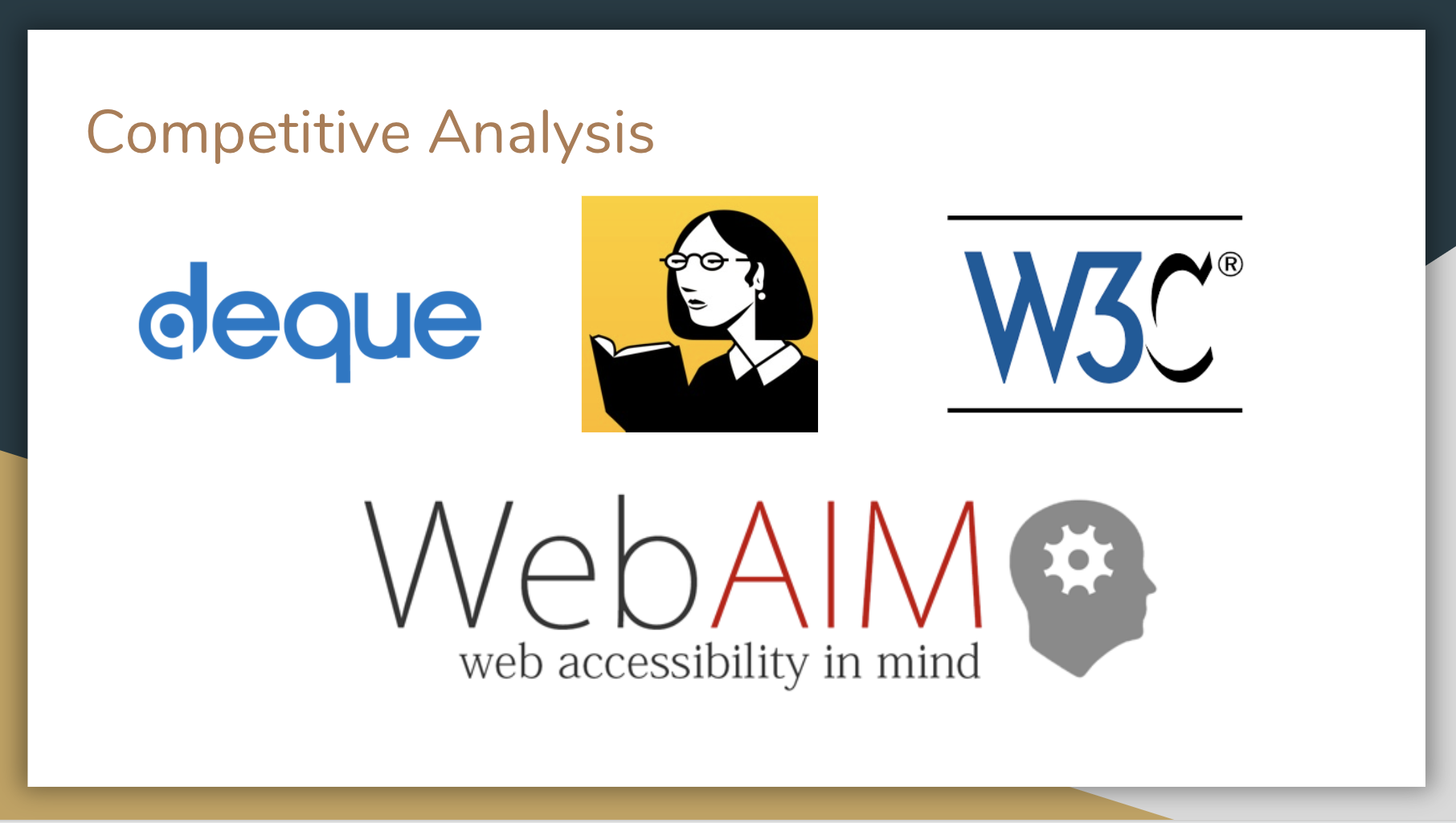 Competitive Analysis
These 5 companies were chosen to analyze. To get a better understanding of what is already out there in the market. These particular companies were chosen for their different methods of teaching web accessibility online and in person.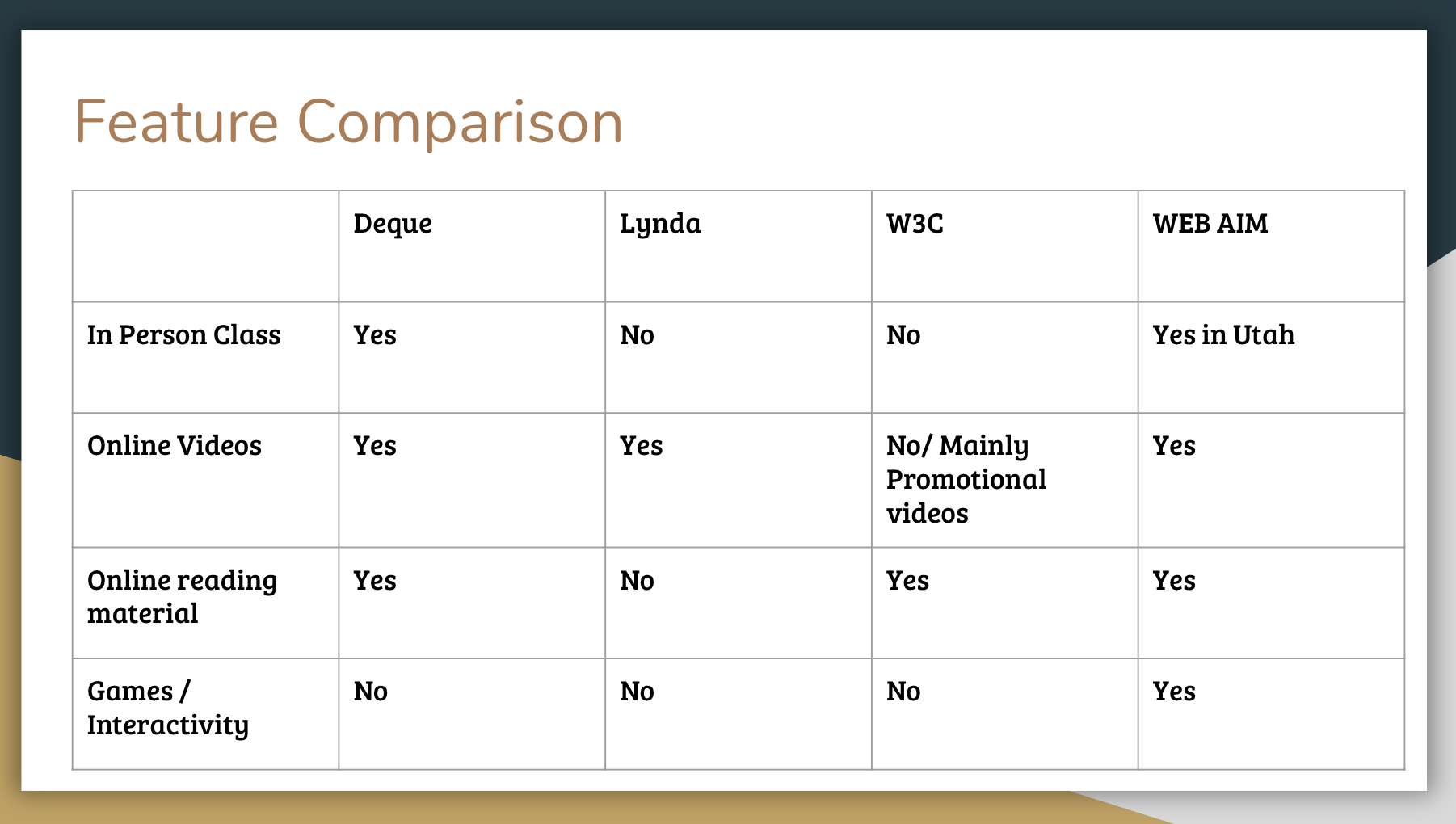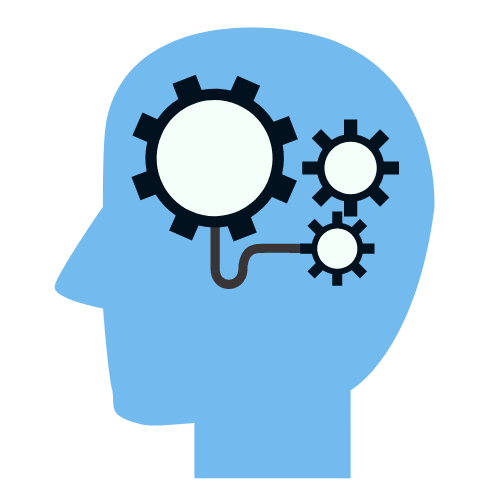 Hypothesis
We can get users who attend our clients web accessibility seminars to retain the information they learned. By providing a digital service that gives the user a competitive spirit to retain information and caters to the users field of work. By creating this digital service we can make the seminars have a more lasting impact on the user.
Solution
My team and I decided on giving seminar goers access to a digital service once they complete the in person training session

We decided on having a app be the digital service we provide to the users

The app idea was chosen for its ability to give notifications on cell phones and allow for the creation of a synced system where users are able to compete with their peers for prizes while learning about accessibility

The screens below show the potential site map and user flow of the application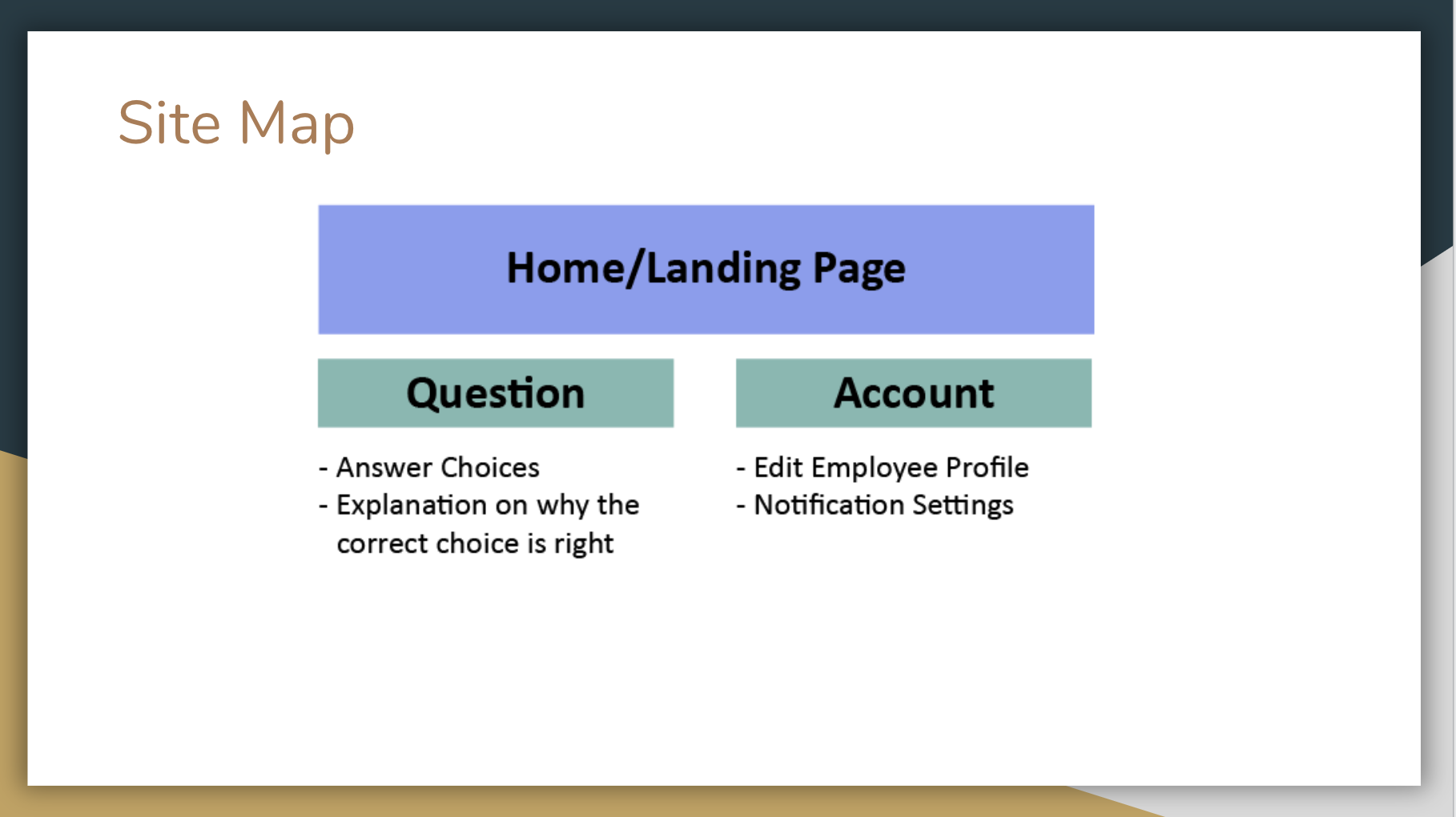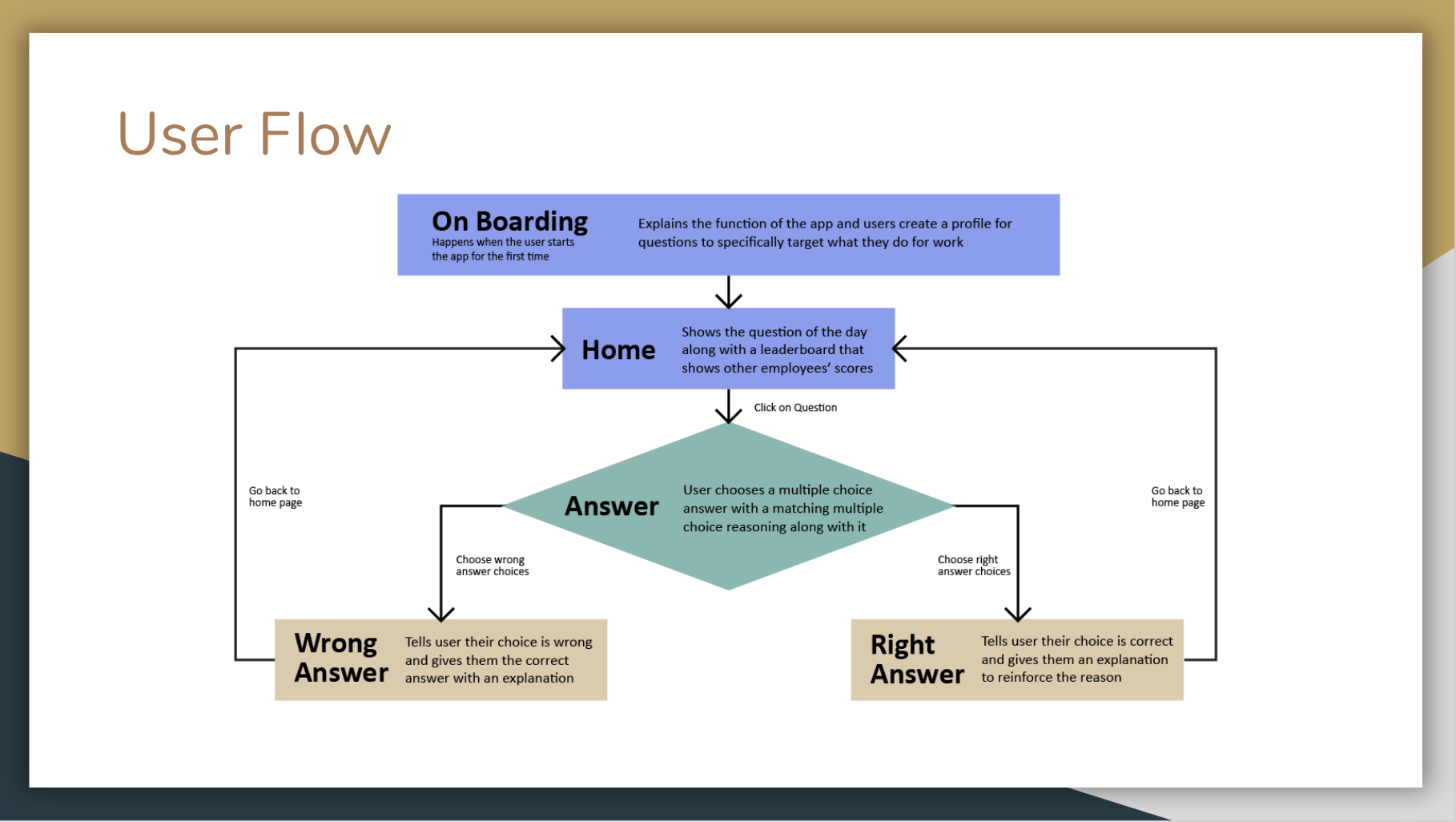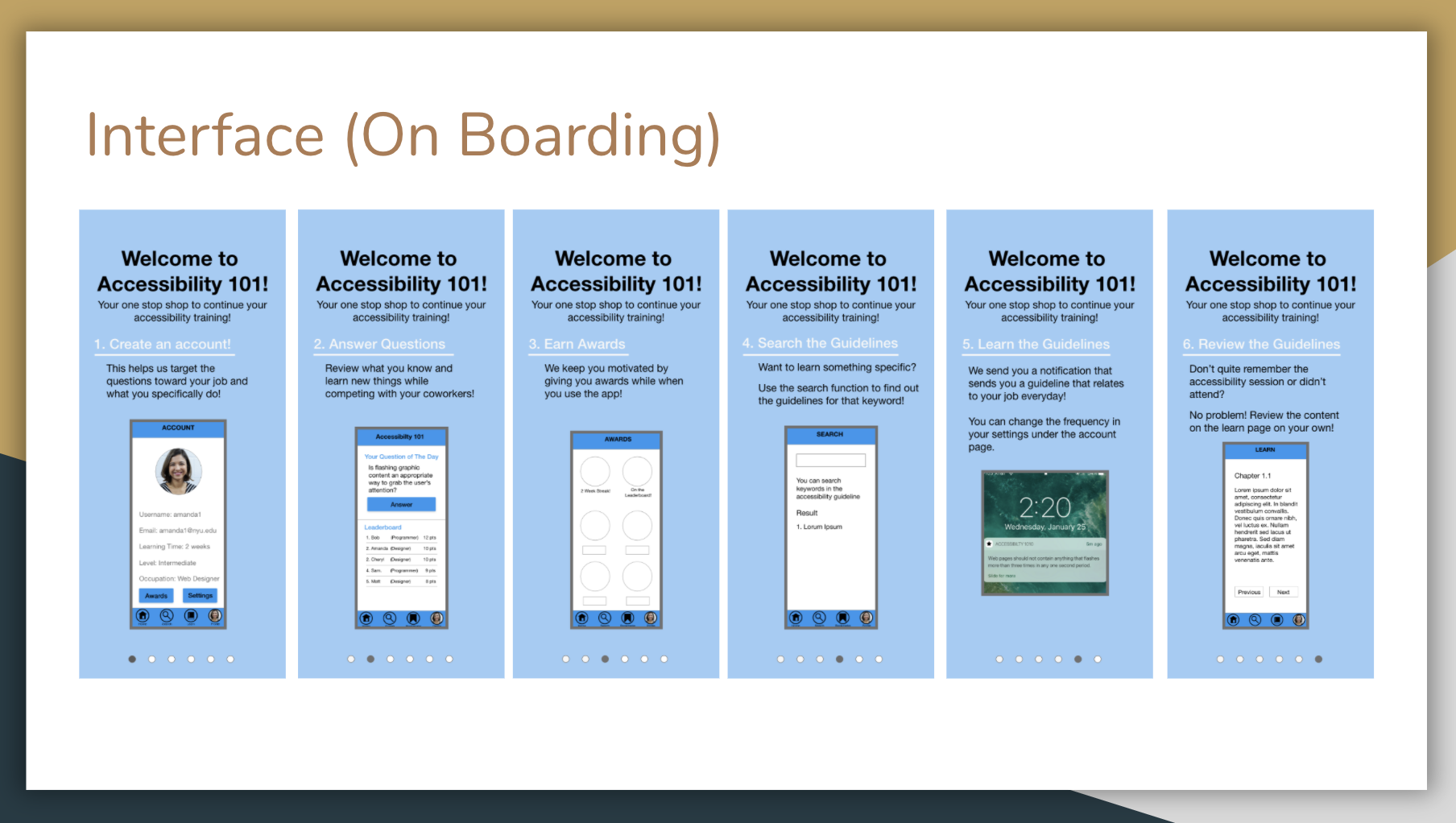 Onboarding Process
We designed the onboarding process for new users giving them an overview of screens they may encounter on the app and how to navigate and earn points to compete against their peers while learning about web accessibility!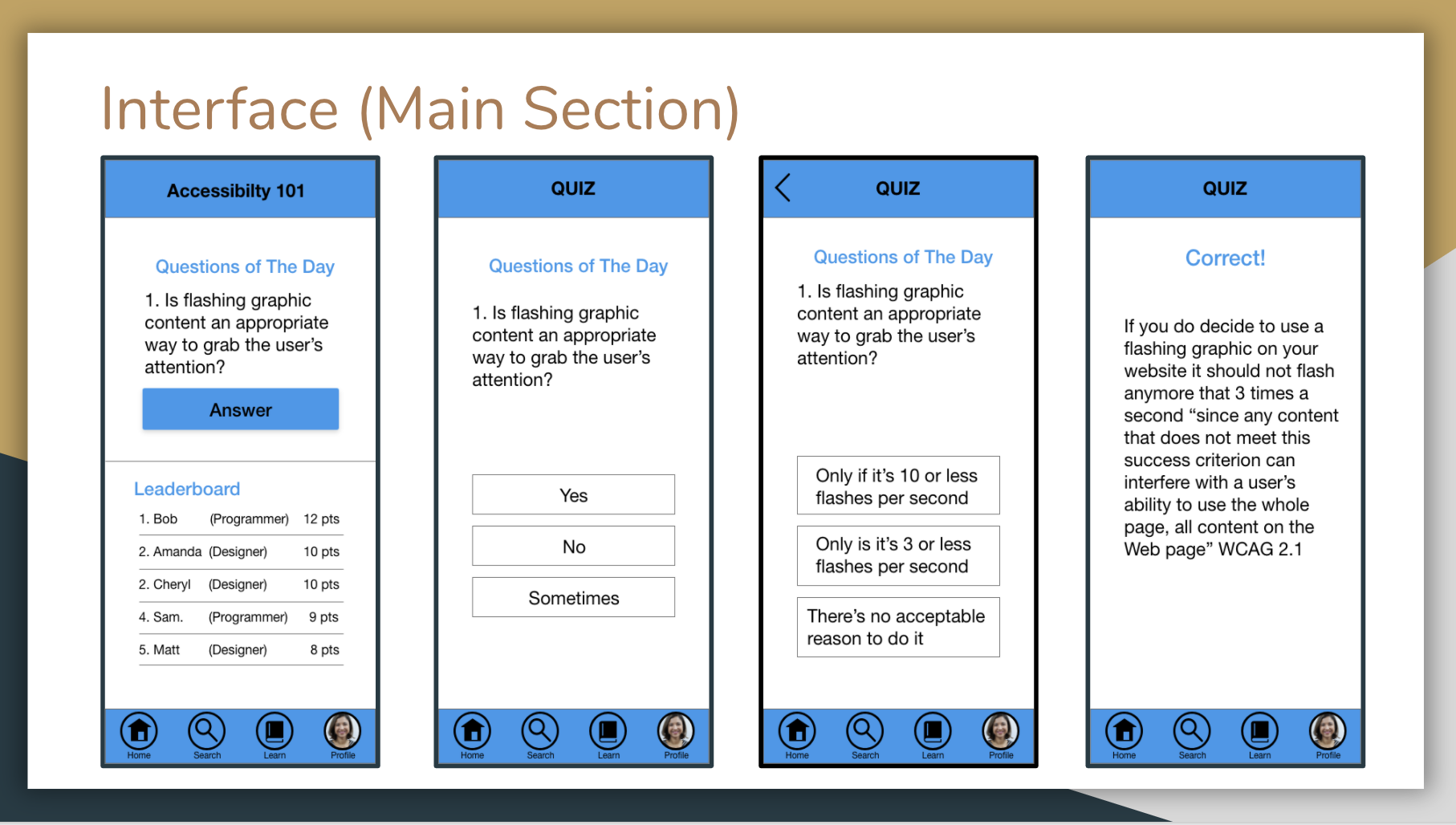 Quiz Interaction
These screens give an over a view of the leaderboard so colleagues can compete against one another

There is also a quiz section the more questions correct by a user the more points they can garner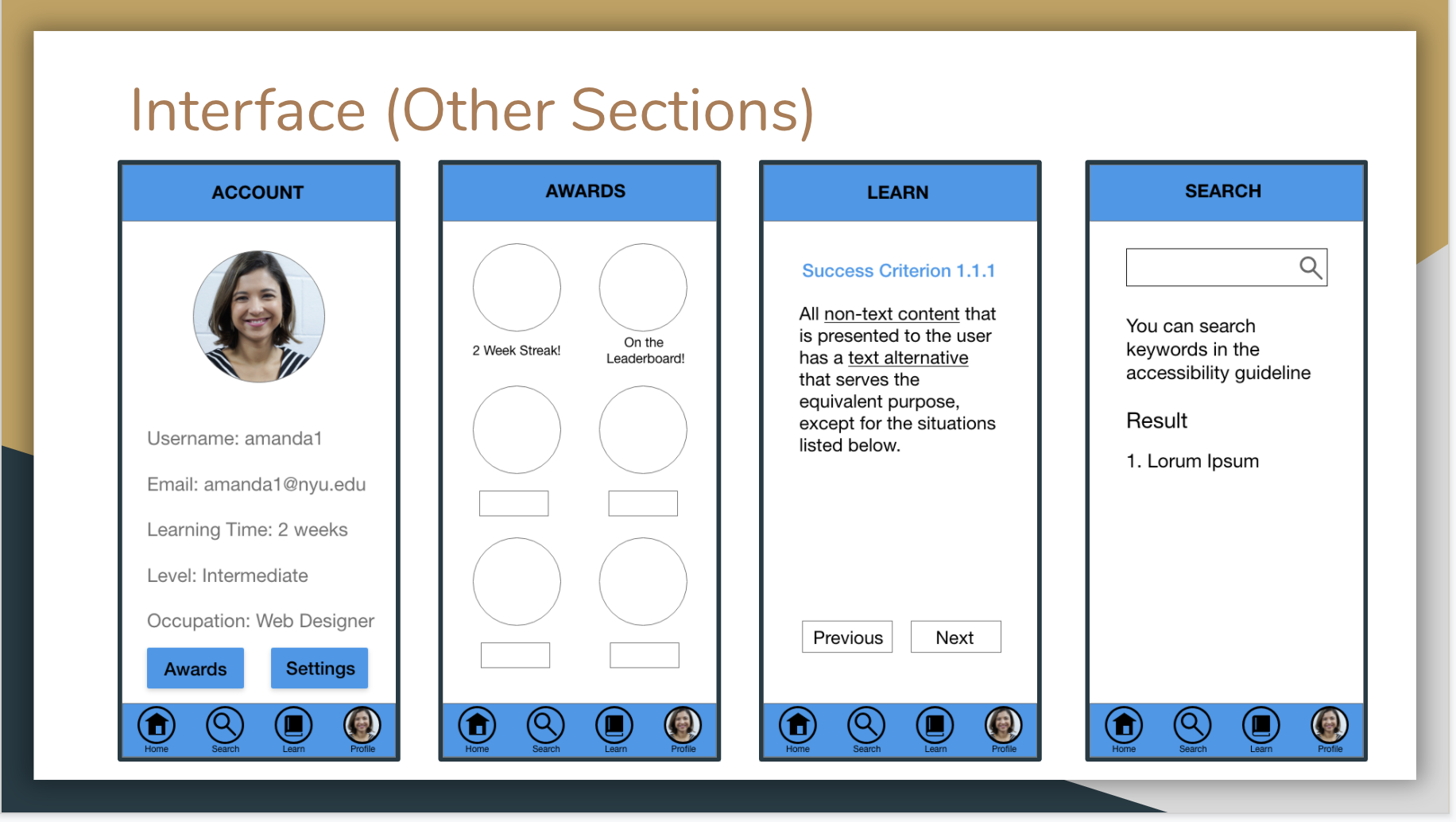 Other Sections
These screens feature a section to manage your account

A screen to learn and practice before quizzes

The awards screen is there to build that combative edge we want our users to have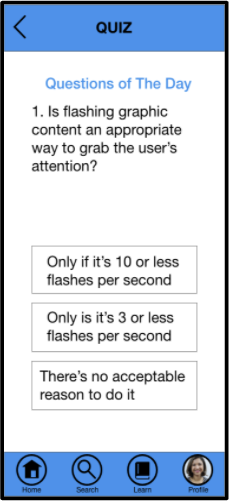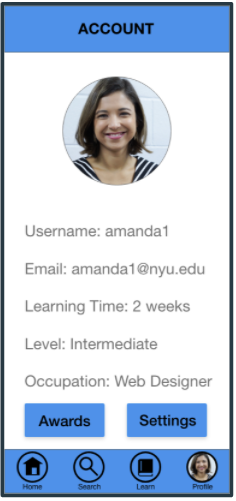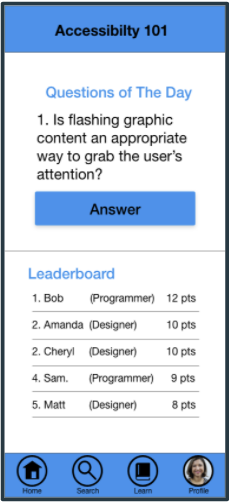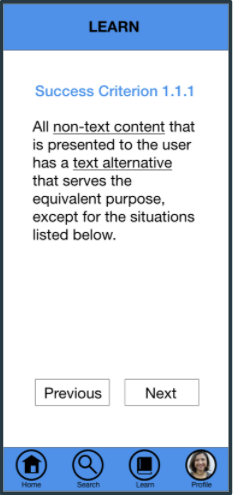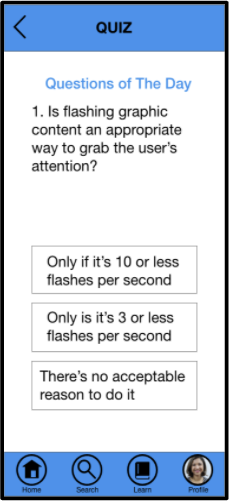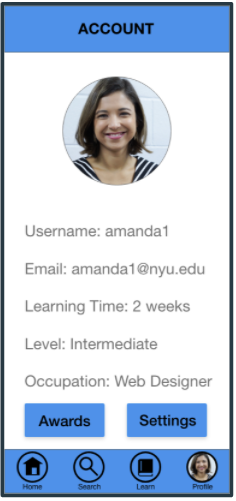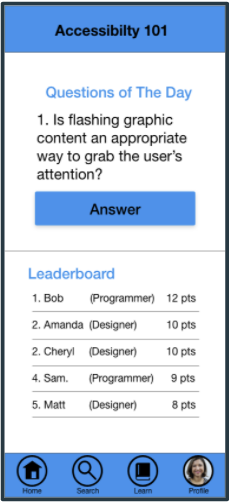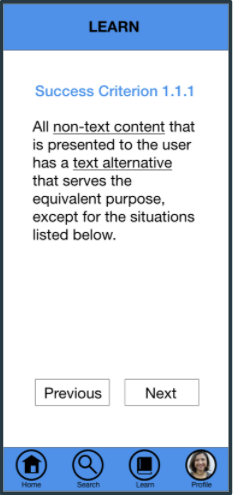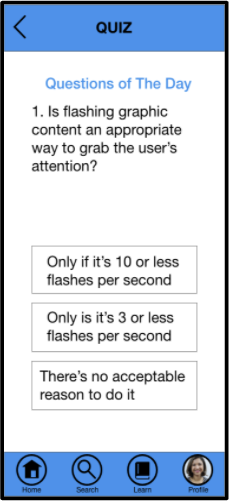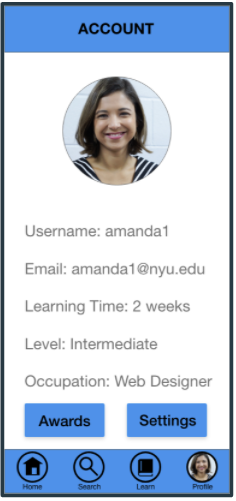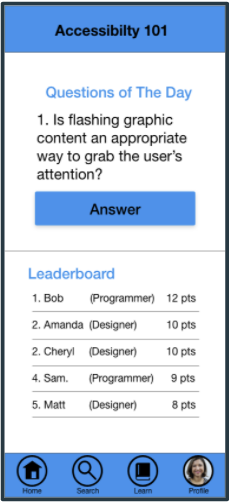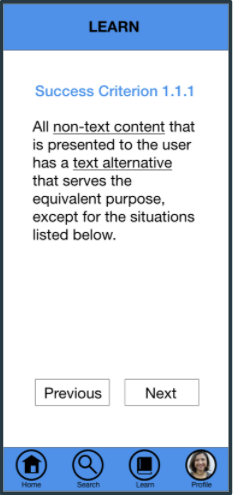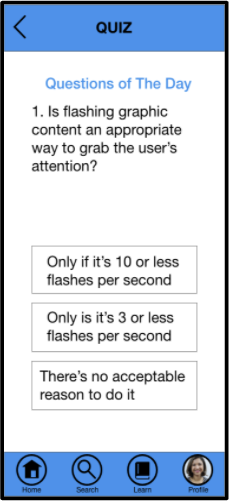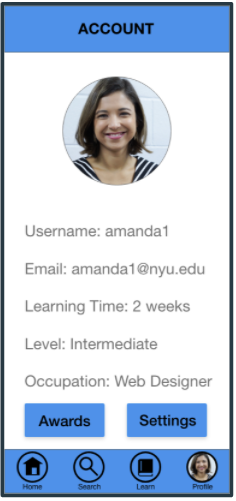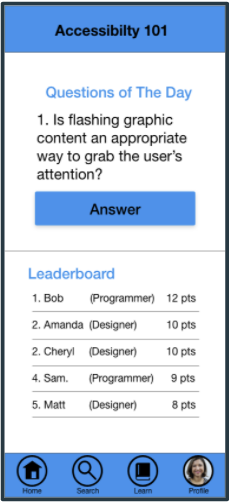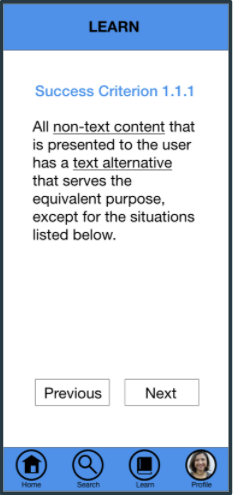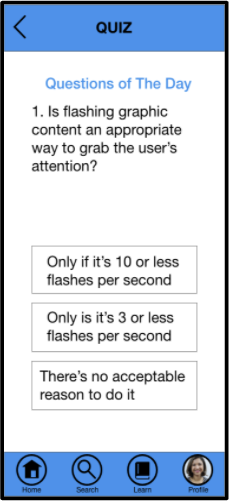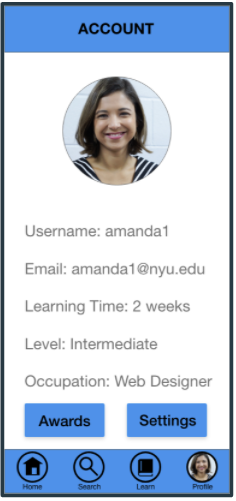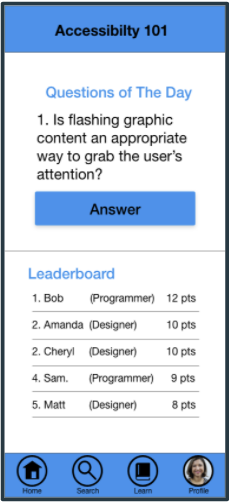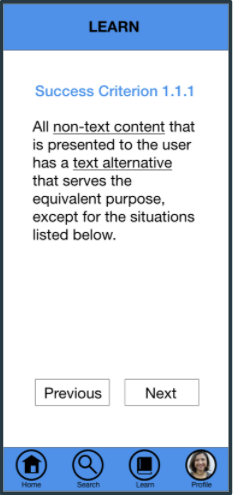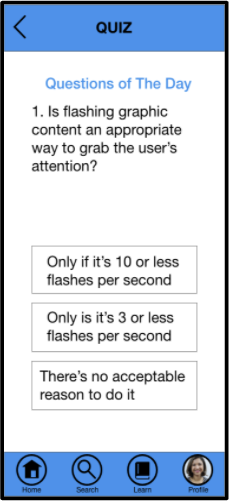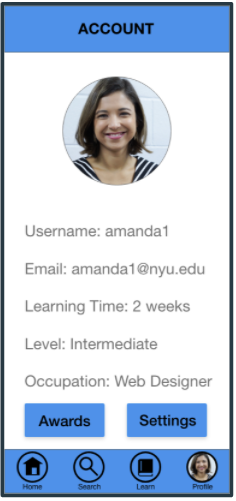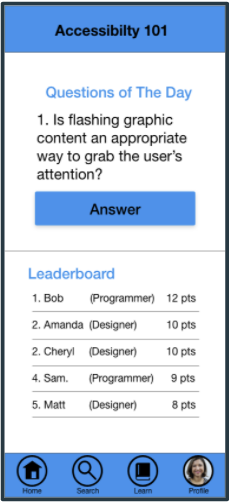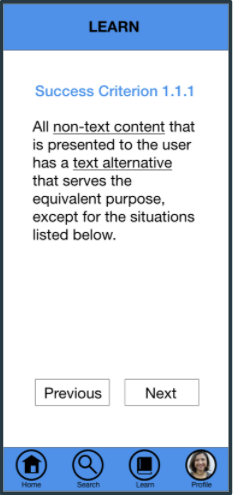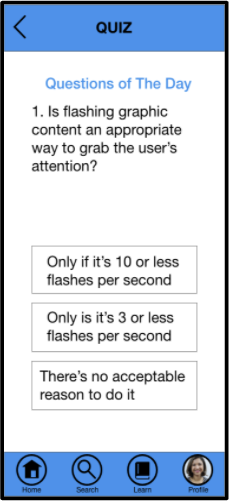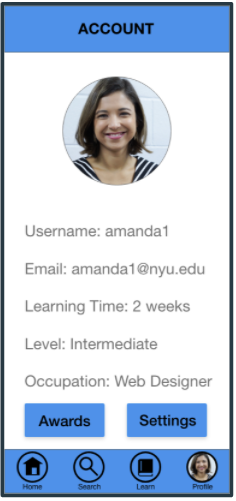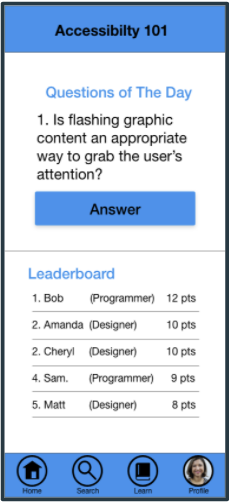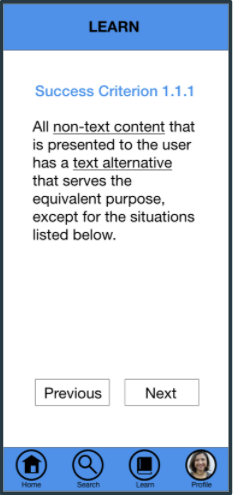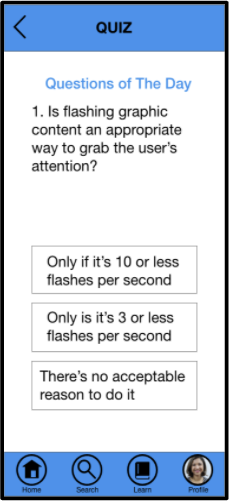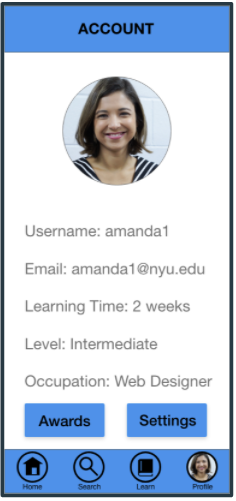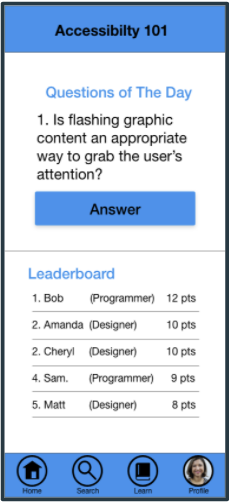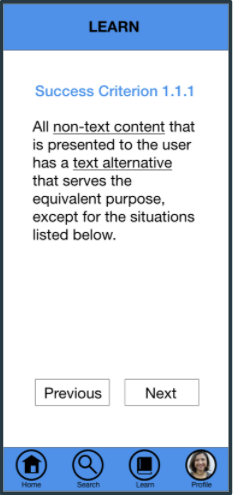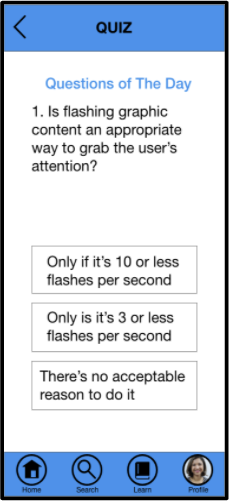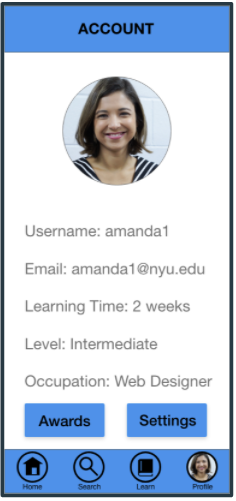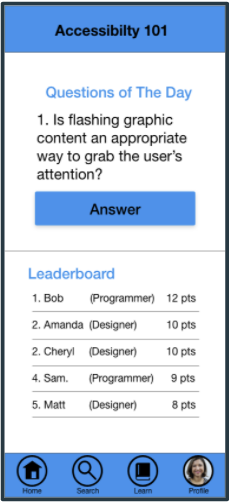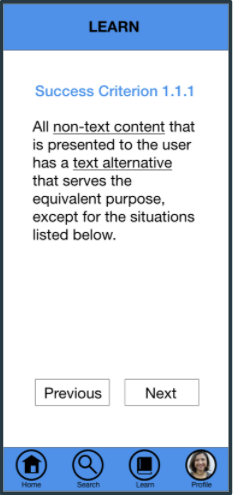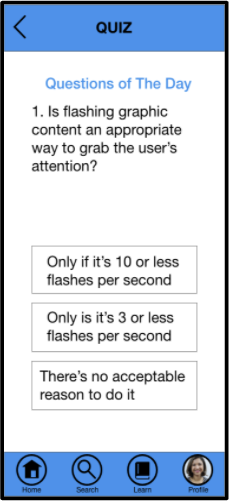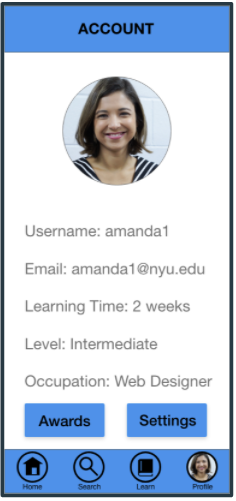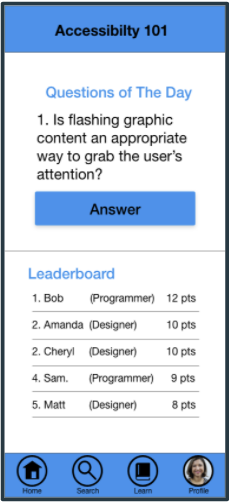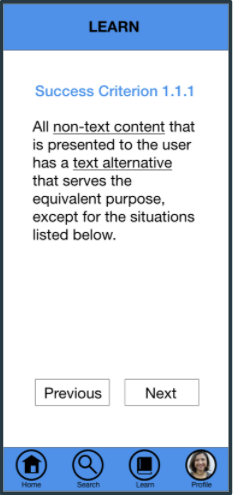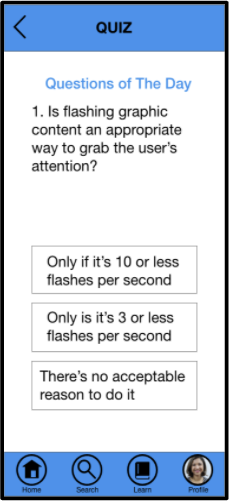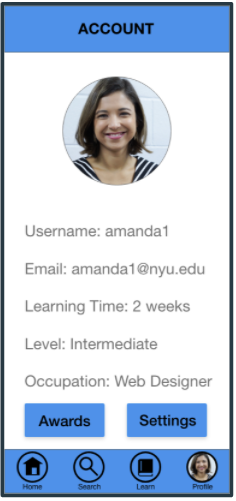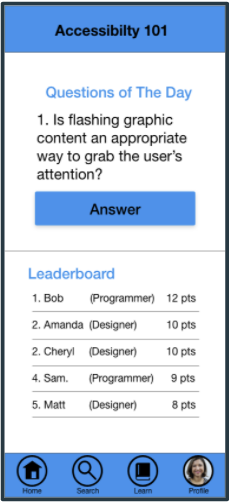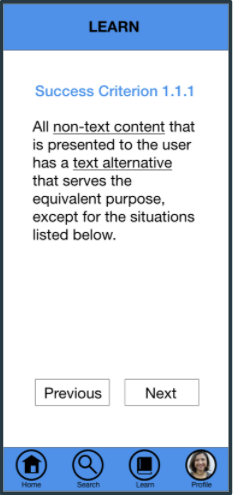 What have I learned from this project?
This project was a collaborative project that was primarily focused on research and user experience. The project was less focused on design and creating good looking user interface. The basis of the mockup was to test and establish a good user experience that would later be evolved to include a modern user interface.
What I gained most from this project is the ability to conduct user interviews in a way I can get meaningful, honest and useful data from people

This project taught me that an application doesn't have to rely on a good UI aesthetic and function is more important than form