Shahriar Sadi
Senior User Experience Designer
Easy Yelp
Yelp without the Clutter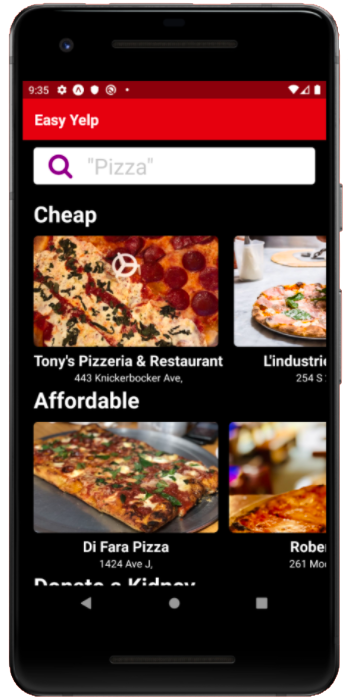 Client
Class project at NYU
Tools
EXPO

React Native

JavaSCRIPT

Yelp API
My Role
UI Developer - Design, Coding, Prototyping & Testing. Completed this project by myself.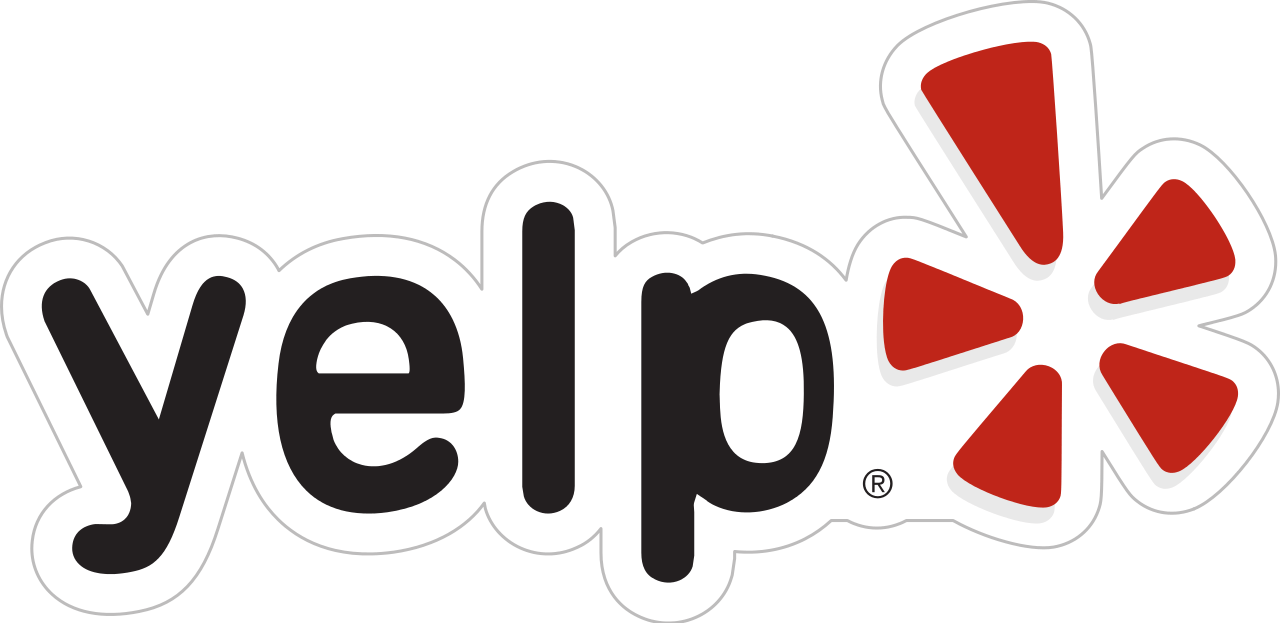 Background
The goal of this project is to select a application you use daily and replicate the apps features with your own spin. I chose to replicate Yelp and my spin was to simplify the app to only provide the user with the information they want. Which is the pricing and food!
Problem
Yelp is great for its cult like review community and for the diversity of food vendors it lists. But Yelp can have many barriers to entry when a user just wants to get quick information.
Yelp has a ton of Ads

It can be difficult to access the important information the user needs without going through multiple screens

Login process can be frustrating when trying to do a quick search from a new device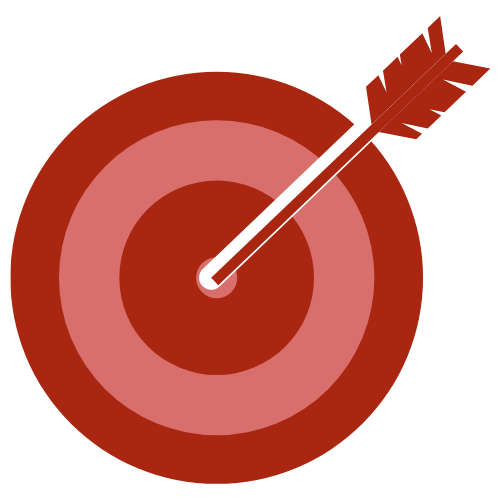 Goals
Make (Easy Yelp) my version more simple than the existing yelp application
Simple and clean user interface

No login or startup instant information

Clear cut font and images

Immediate stacked layout categorized by price

No need to input location data, process should be automated

When a restaurant is selected provide the most important information first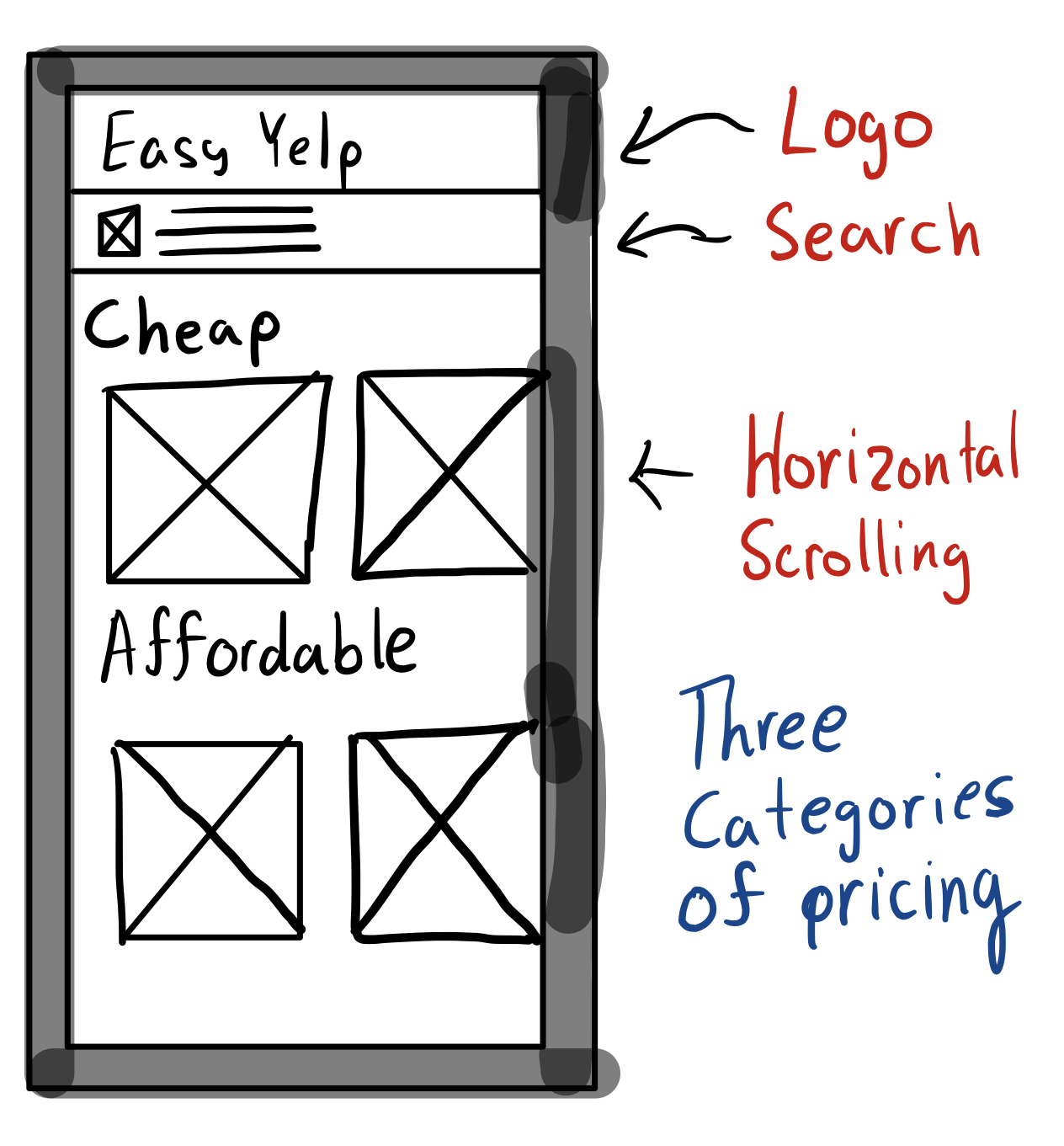 UI Sketch
With my goals listed I began sketching trying to find a format that's quick to browse and avoids all clutter
Homescreen has search bar front and center

Results come in categories of pricing

Horizontal scrolling makes for a quick experience

Opening pages gives the user just the information they need

Best of all no Ads
Final App Interface
Once the sketch was established I began to code the application using EXPO and react. In the video you can view how the final product came to be.
App Download Guide
The app has been placed in production and can be downloaded on your smartphone. First, download the EXPO app on ios or android and then scan the QR code provided. It is that simple and you now you can begin using Easy Yelp.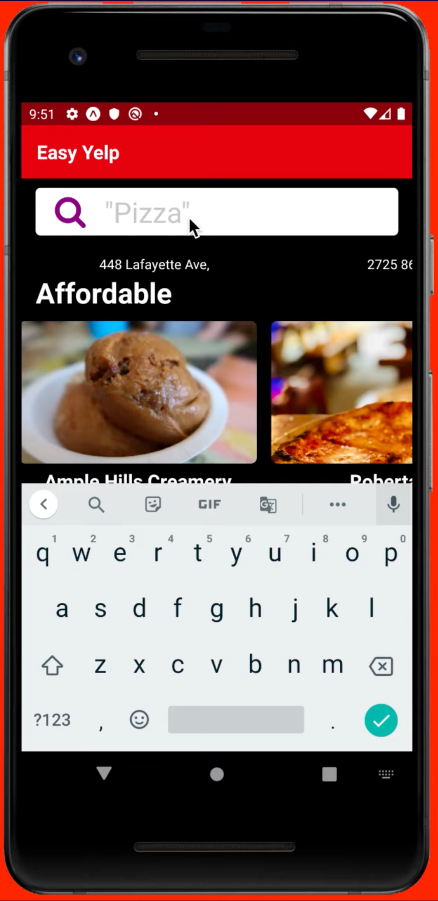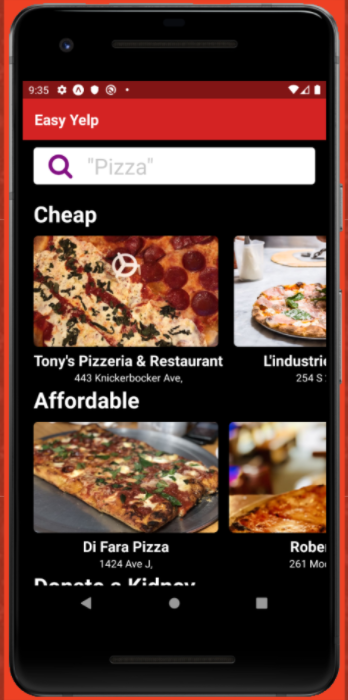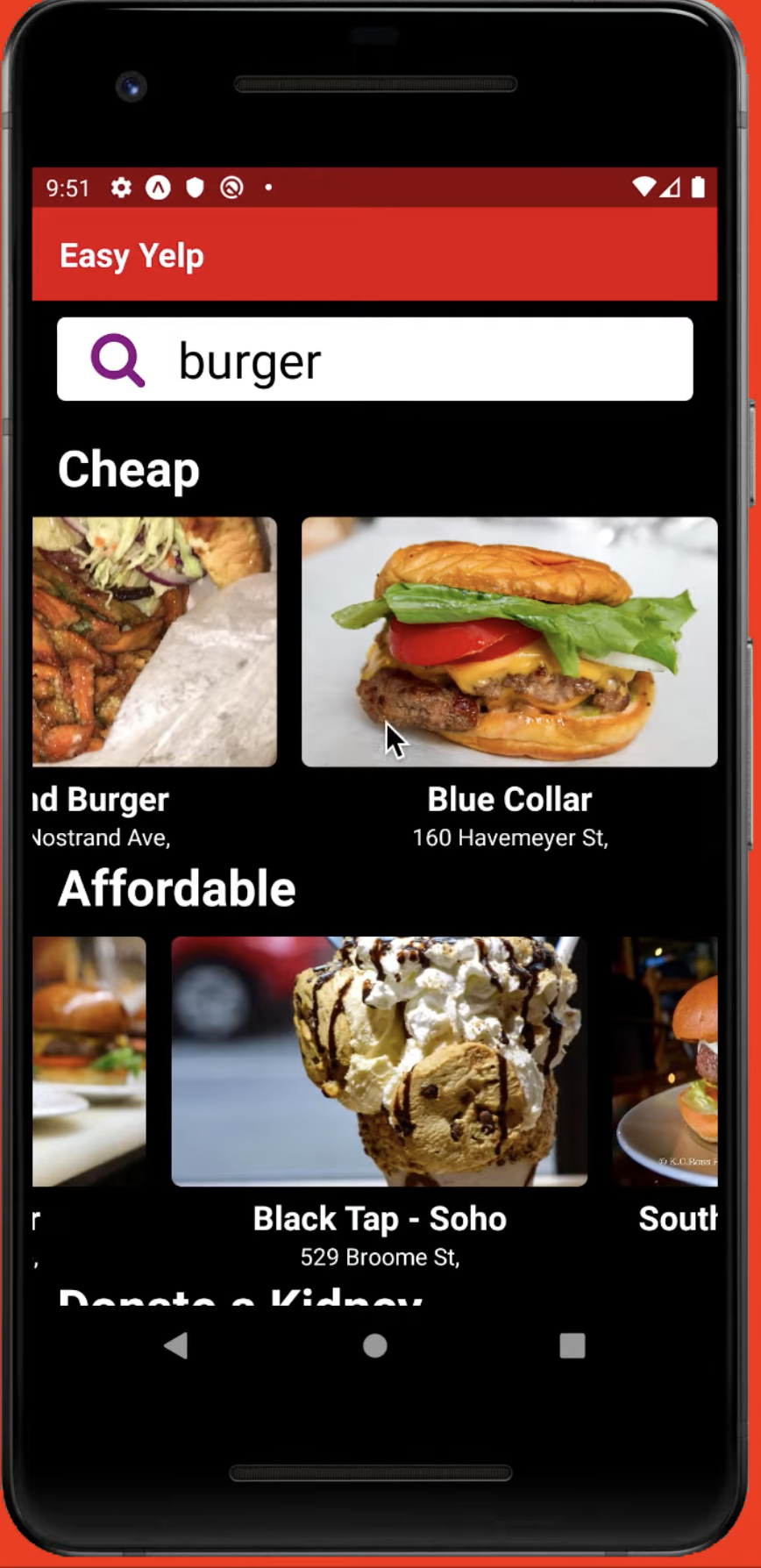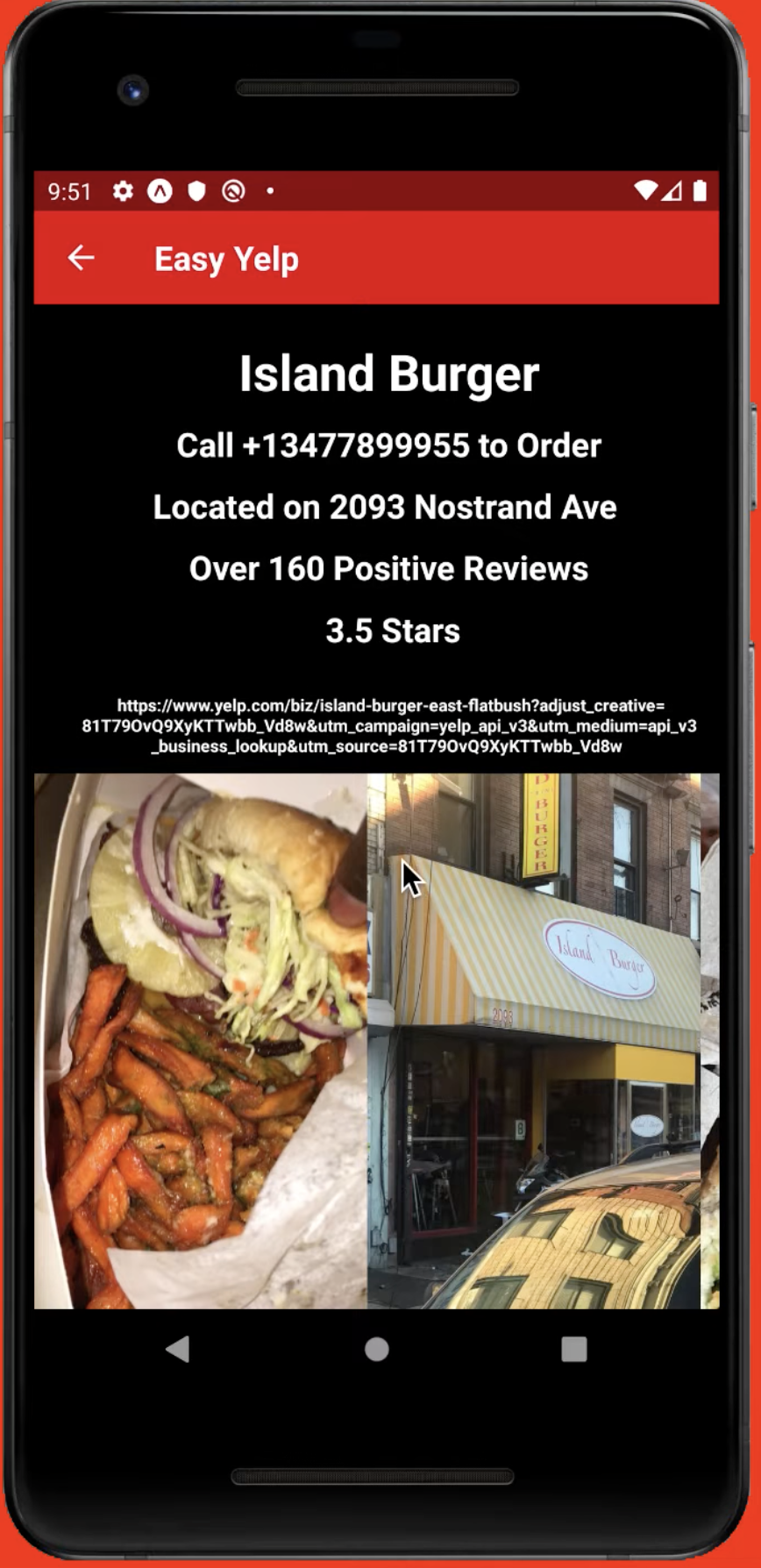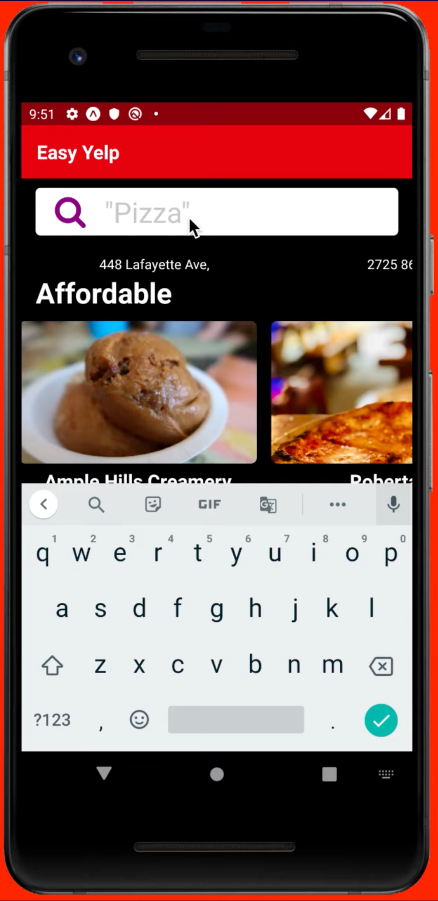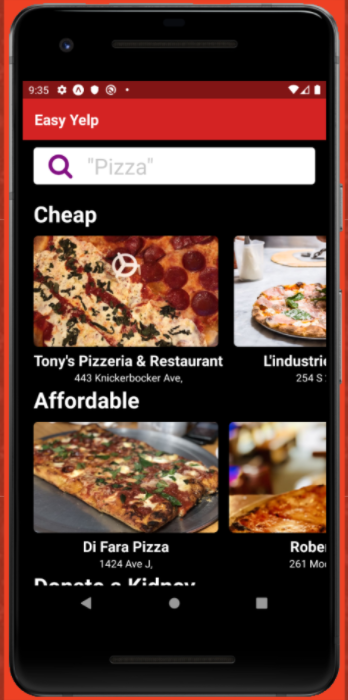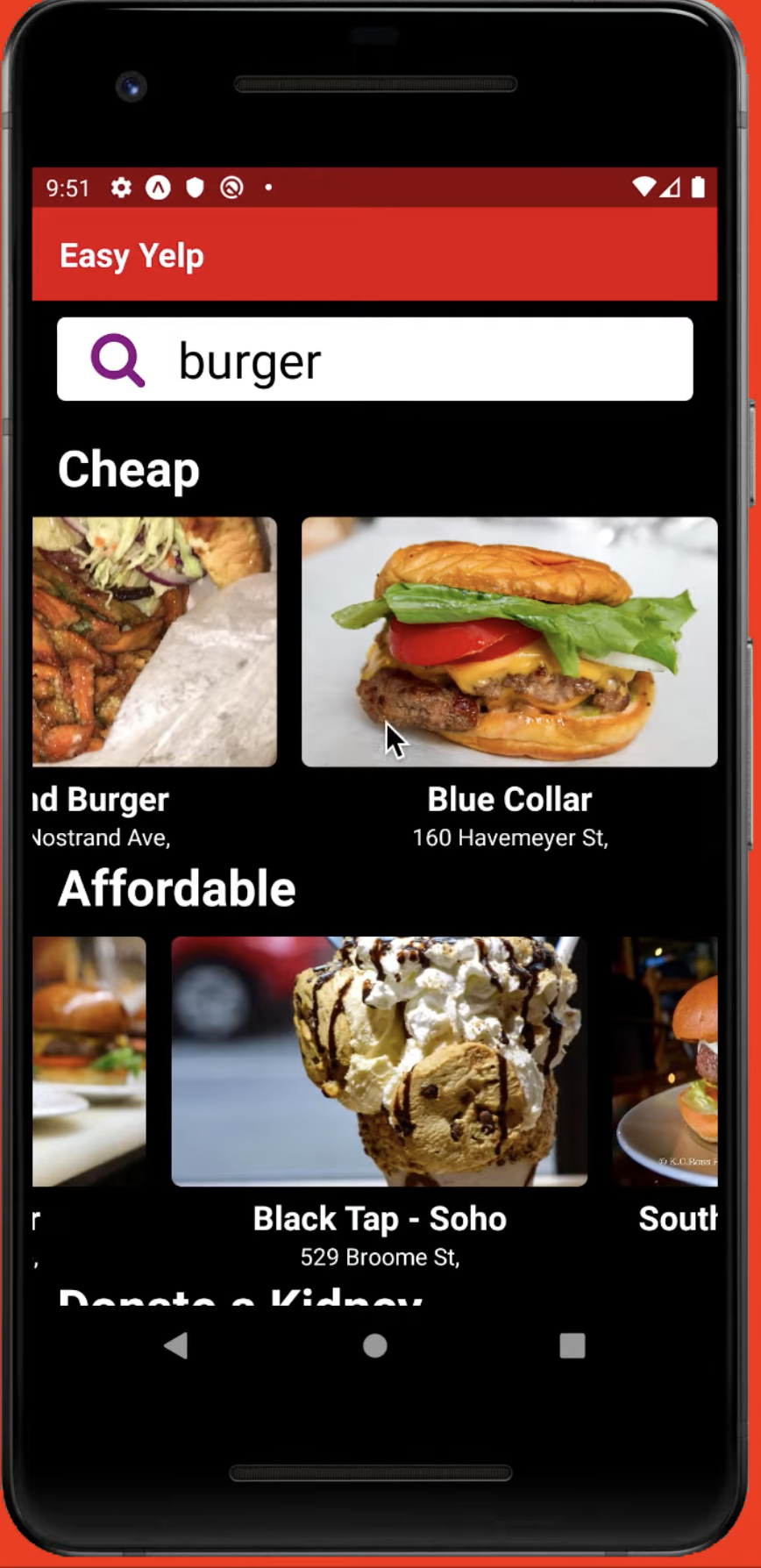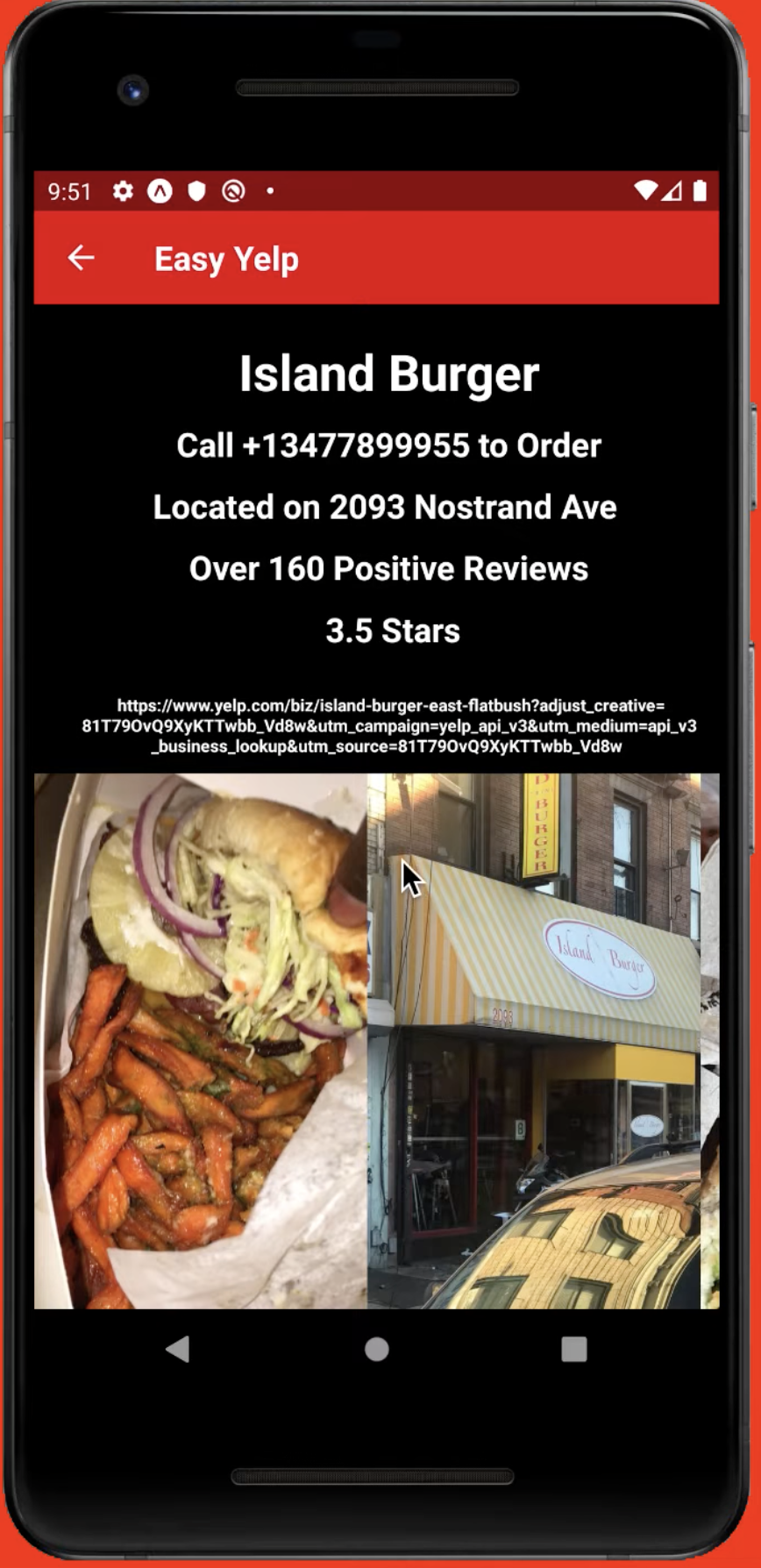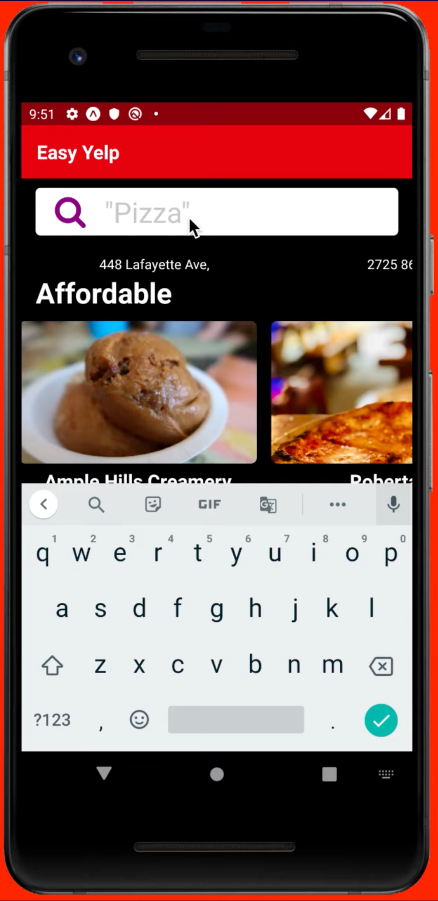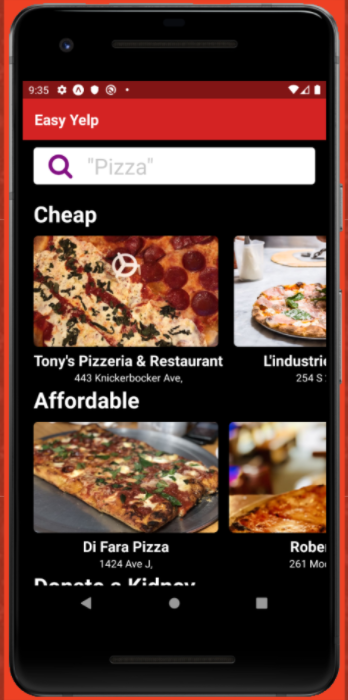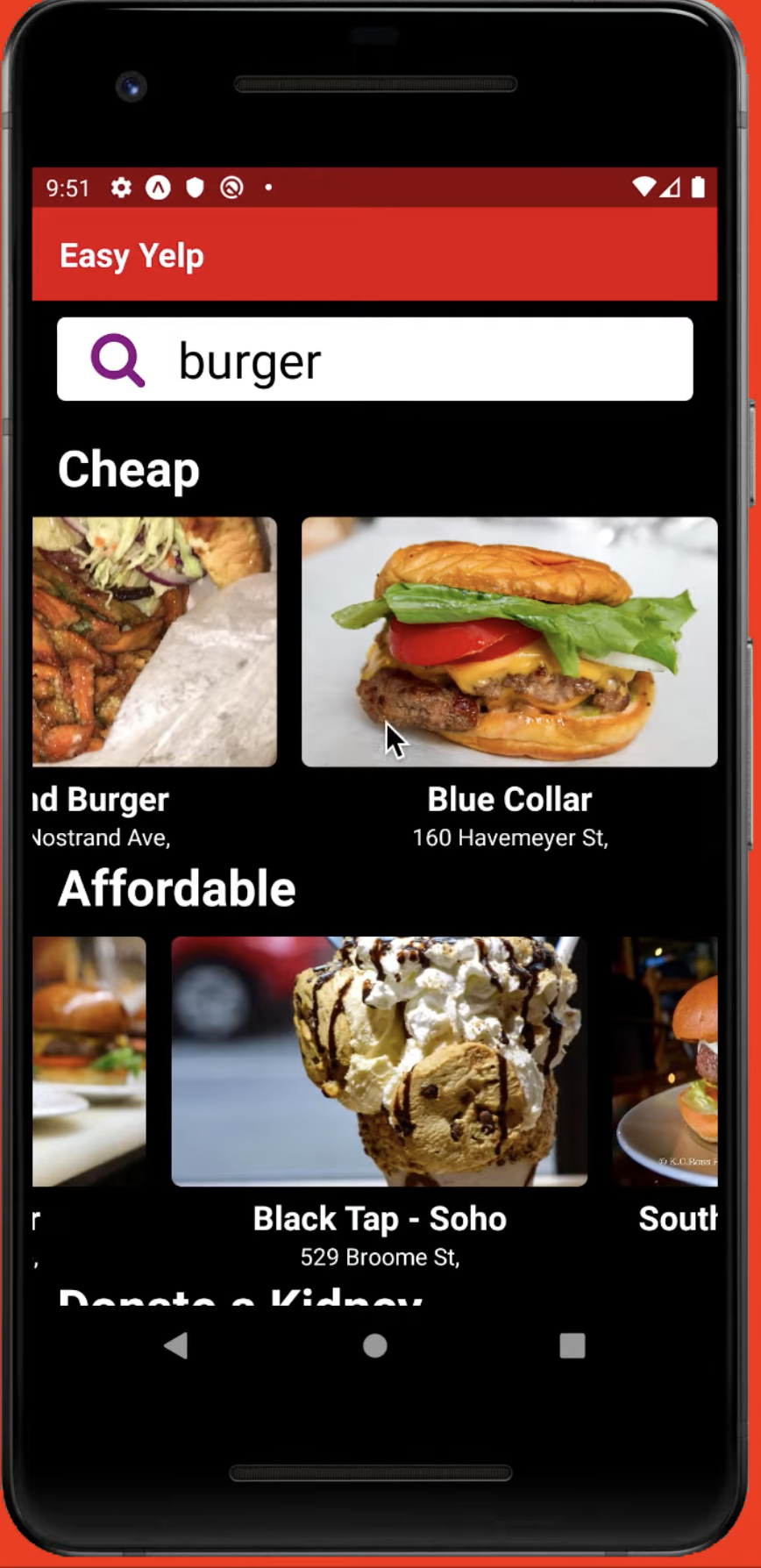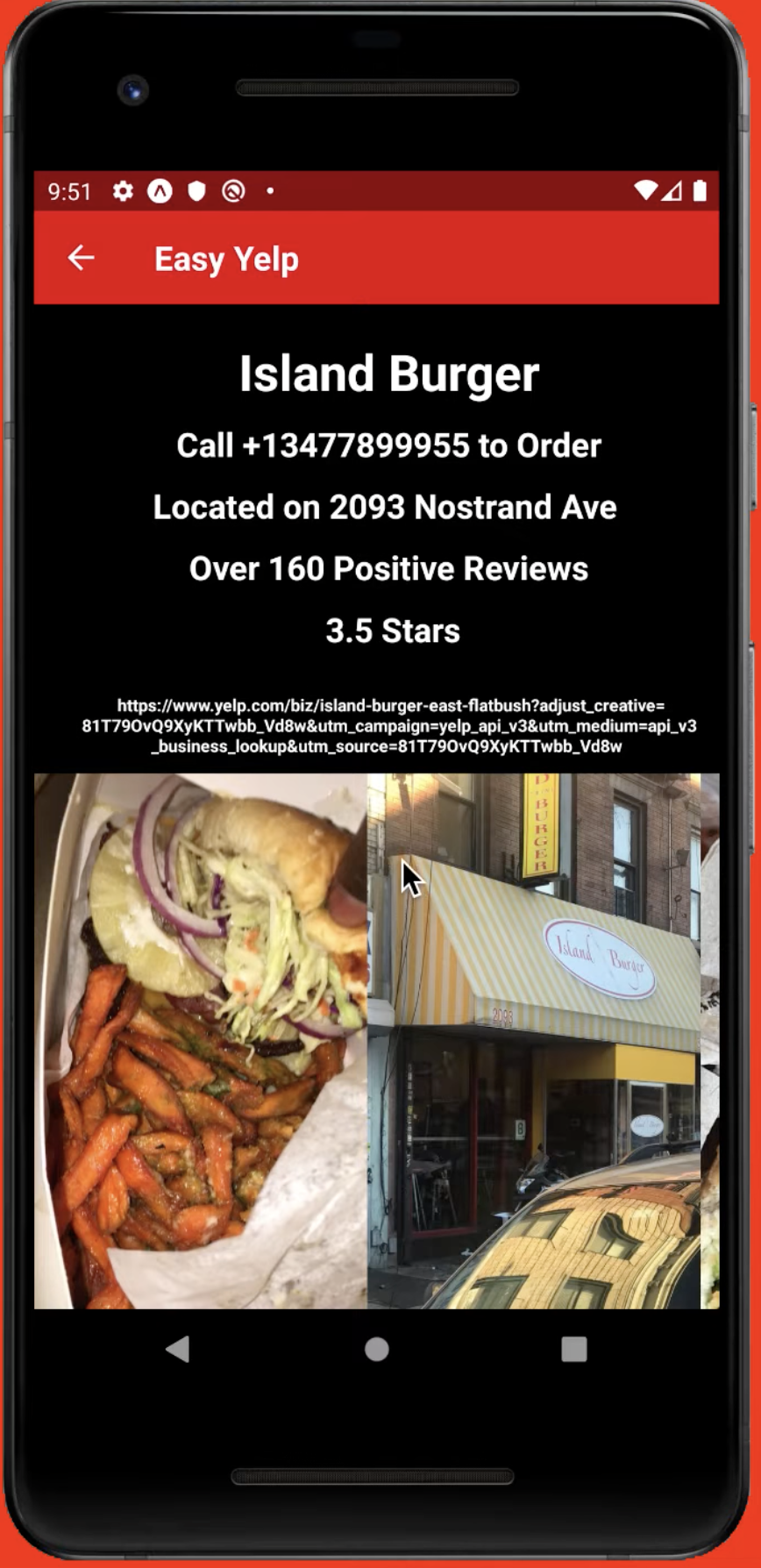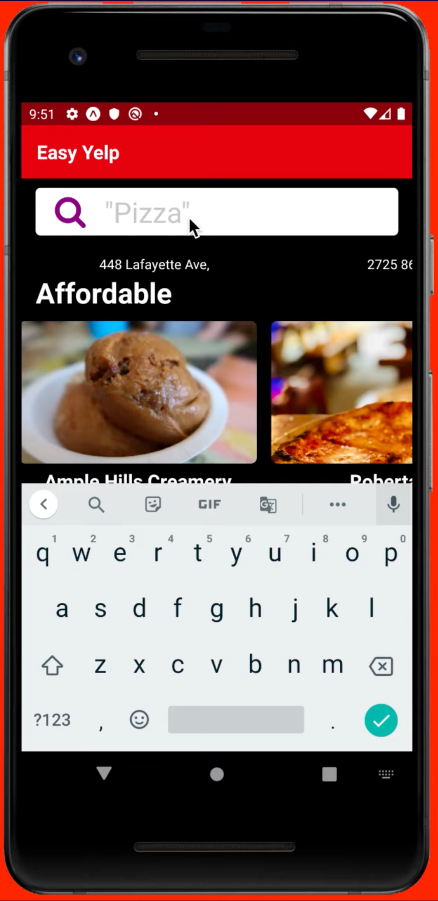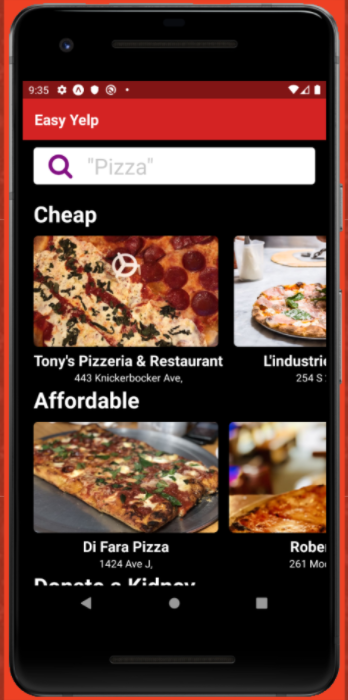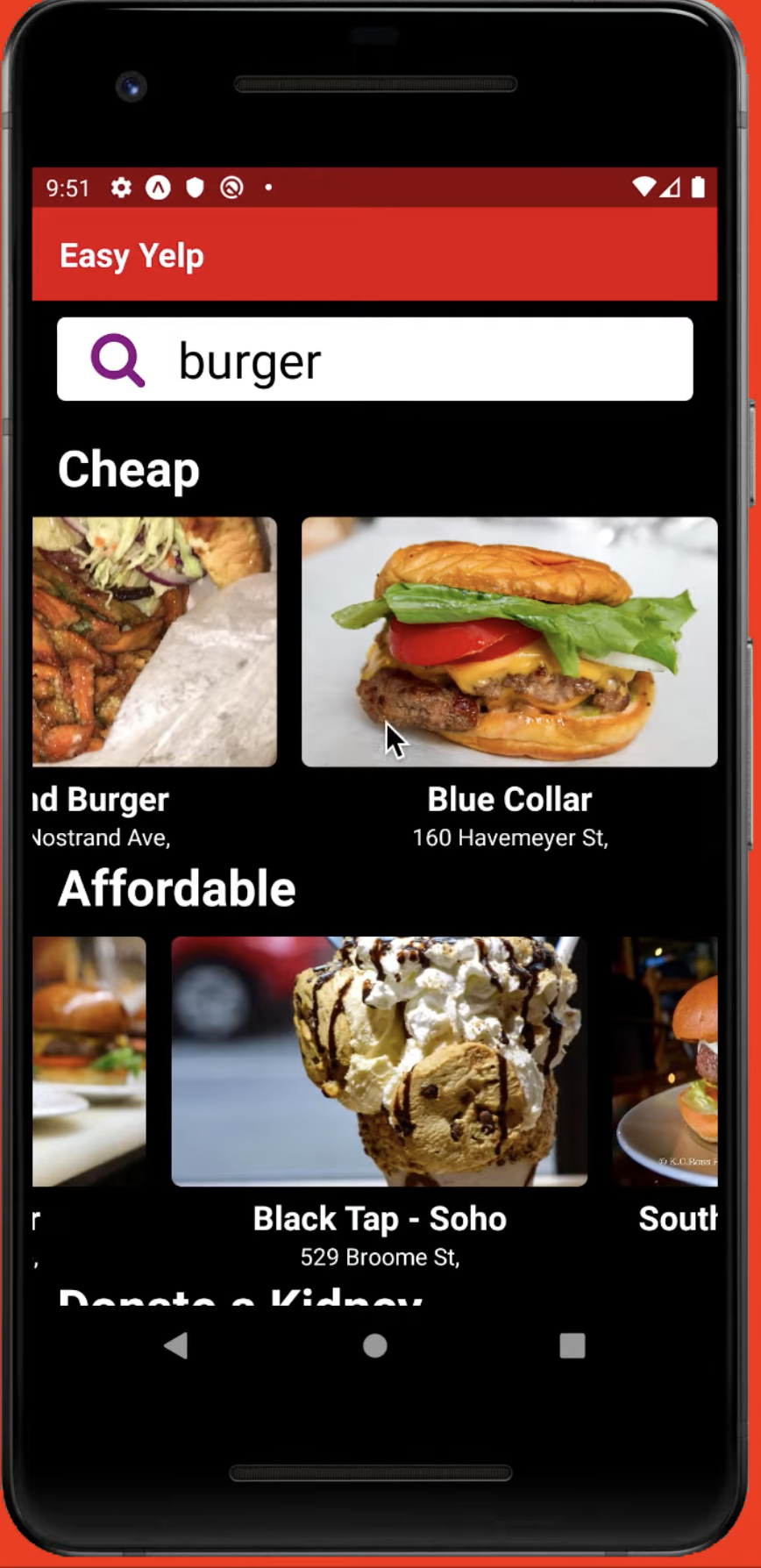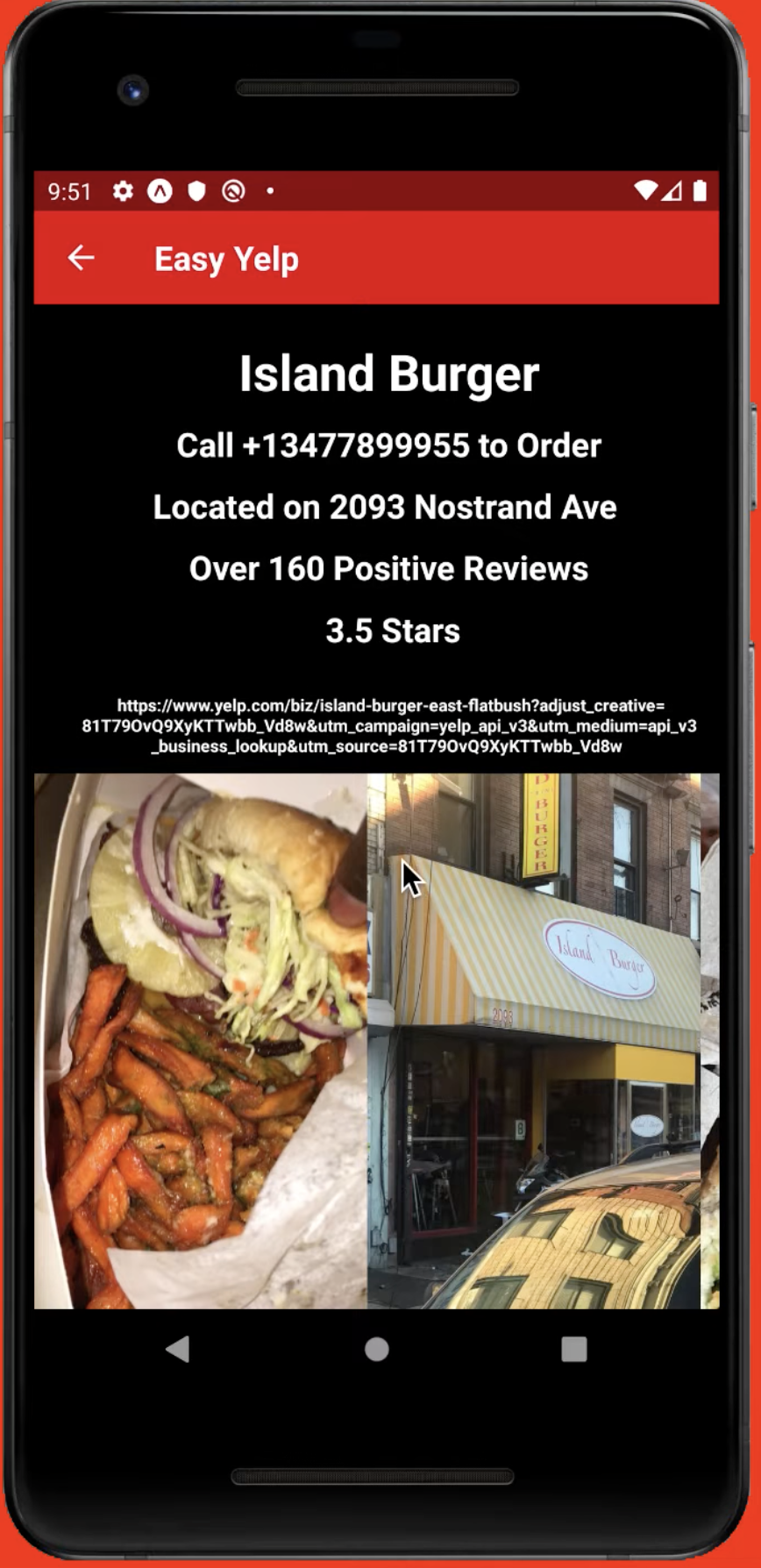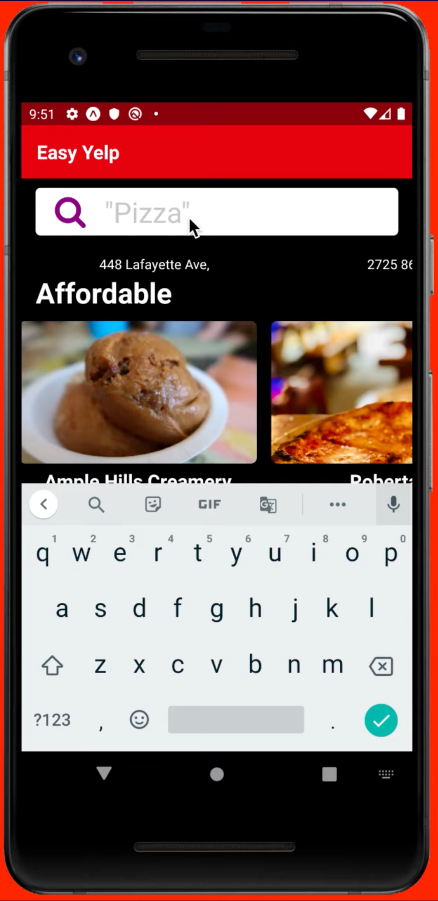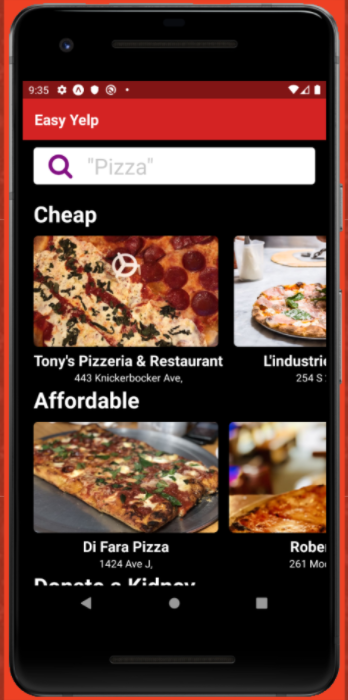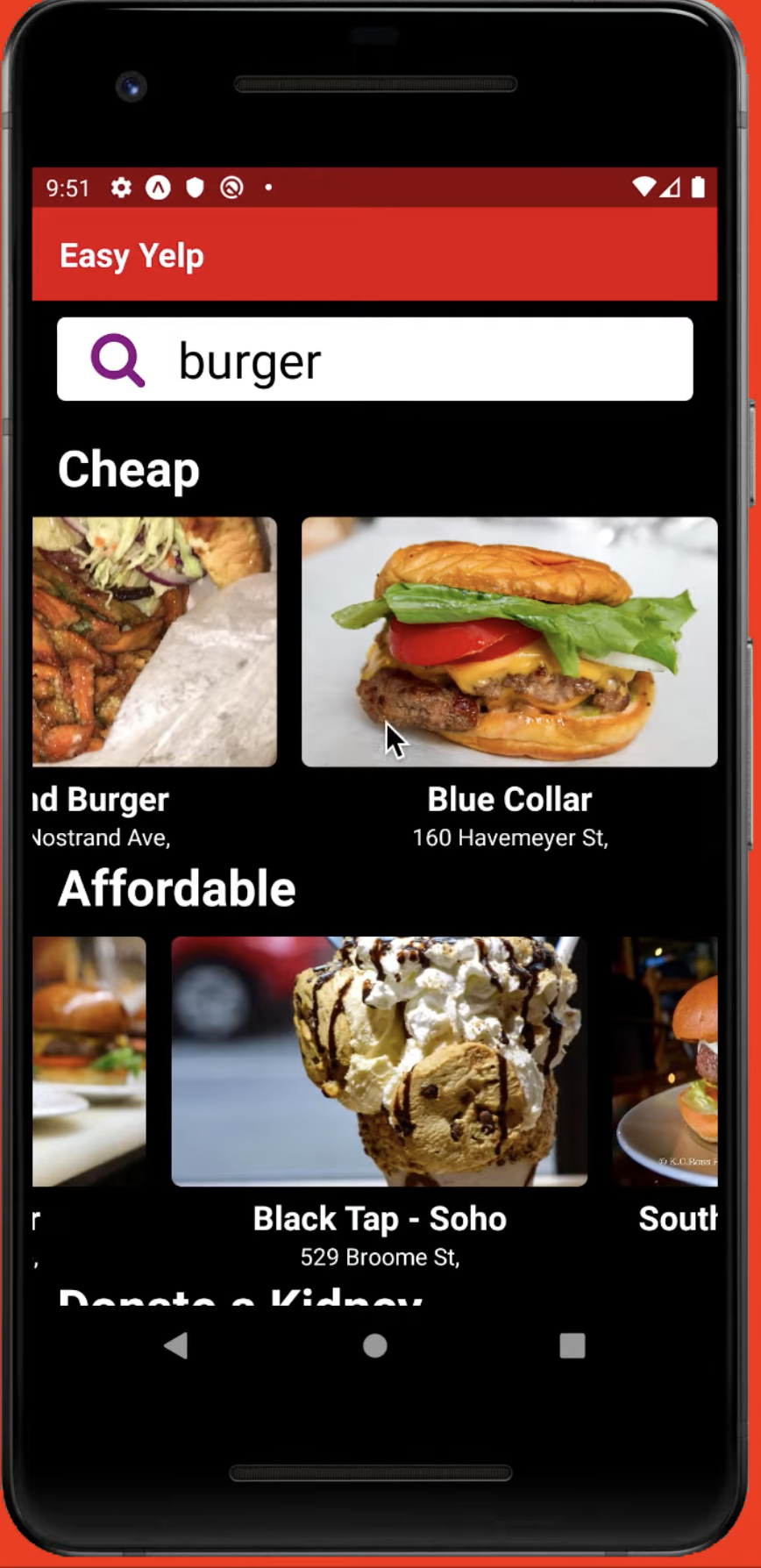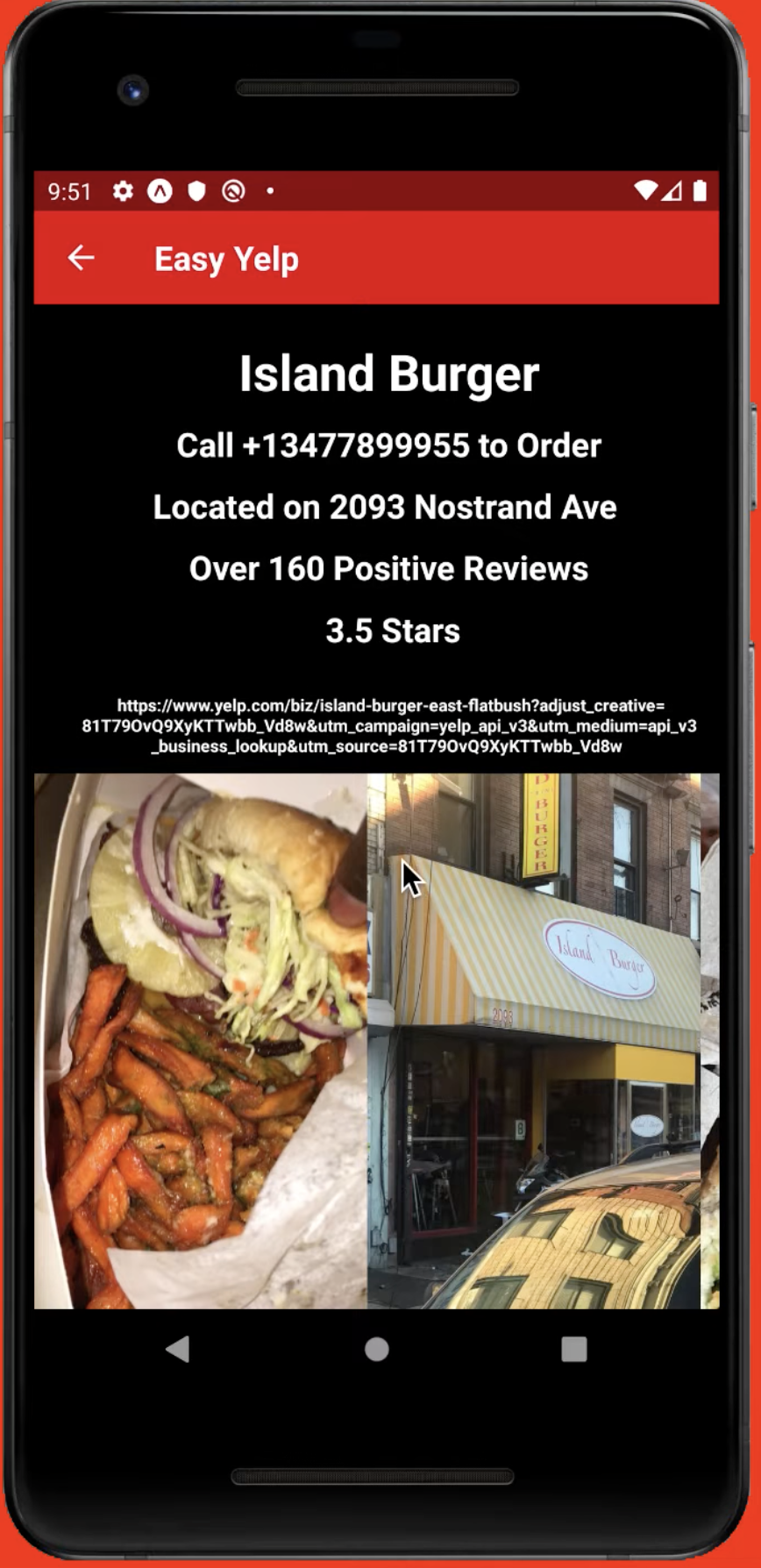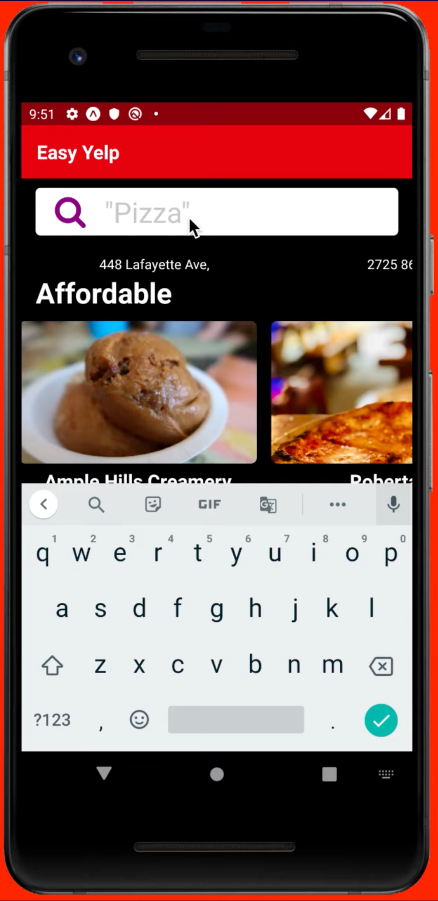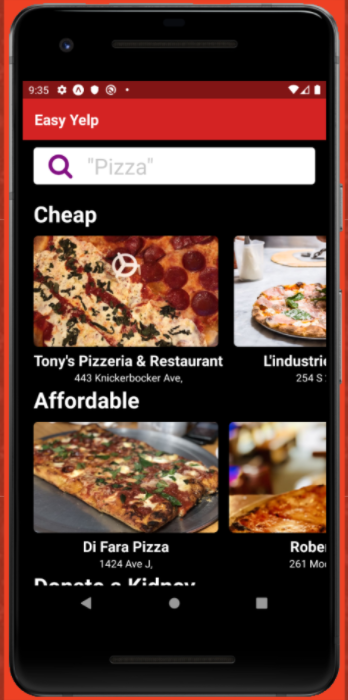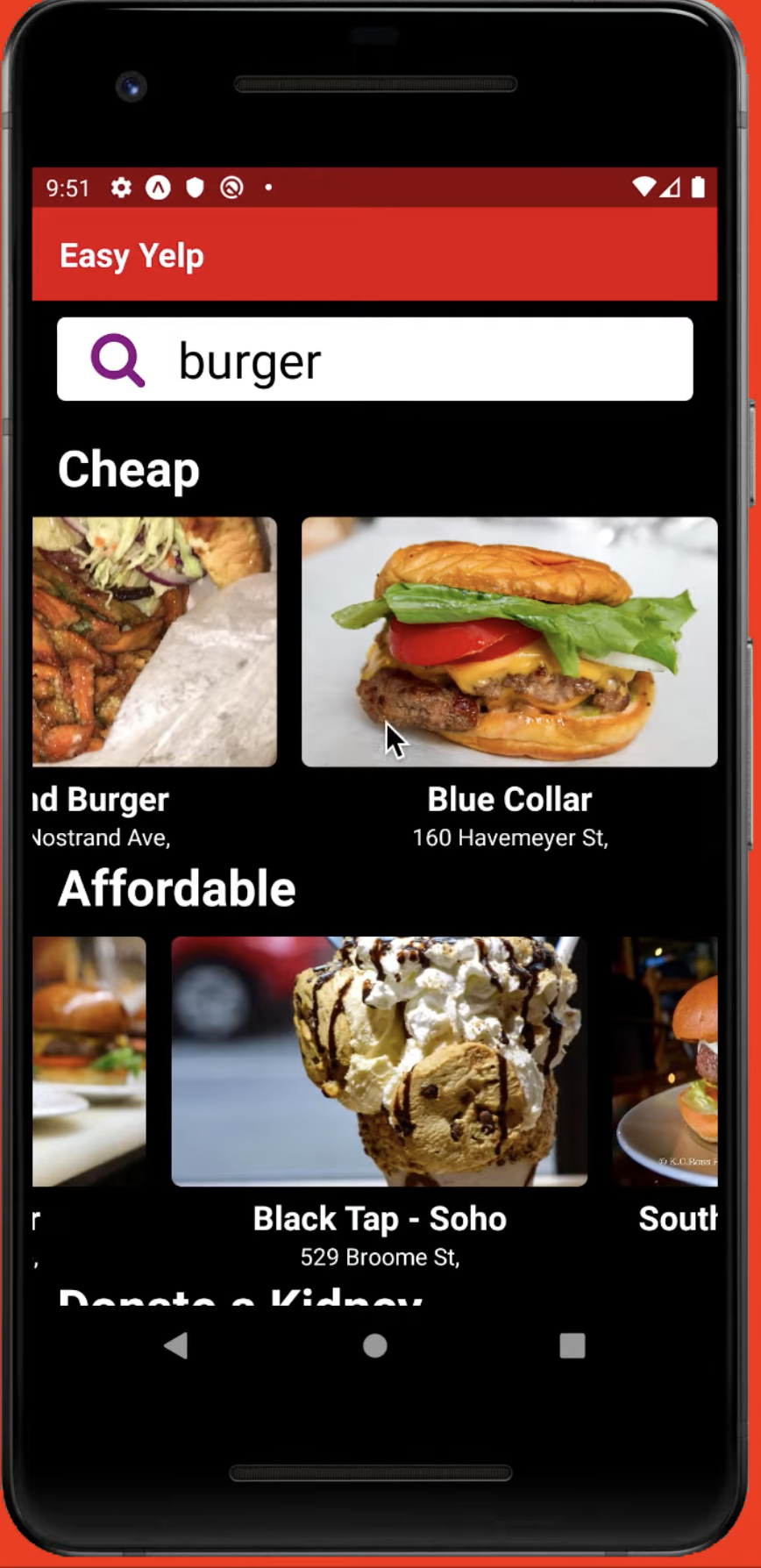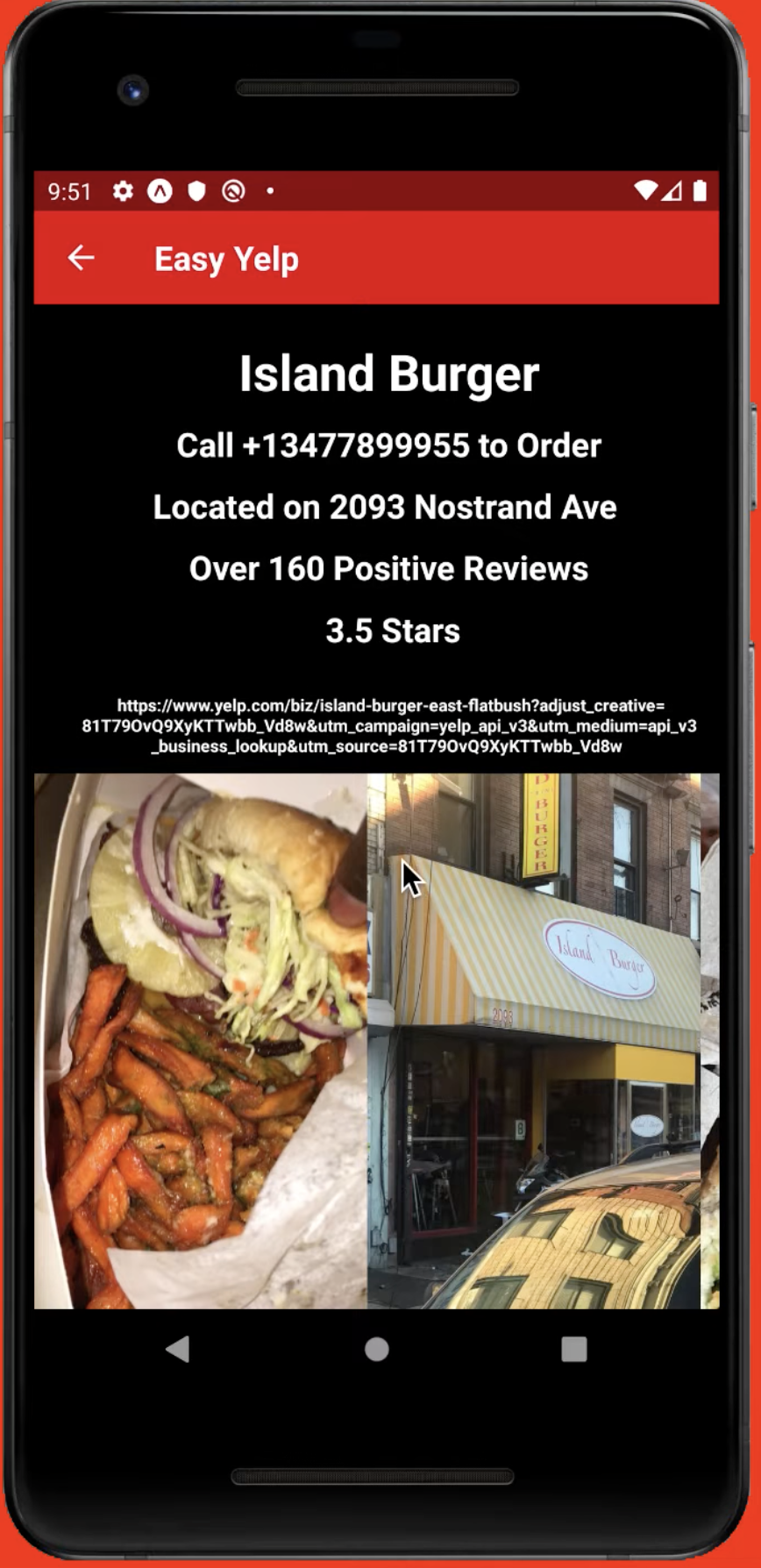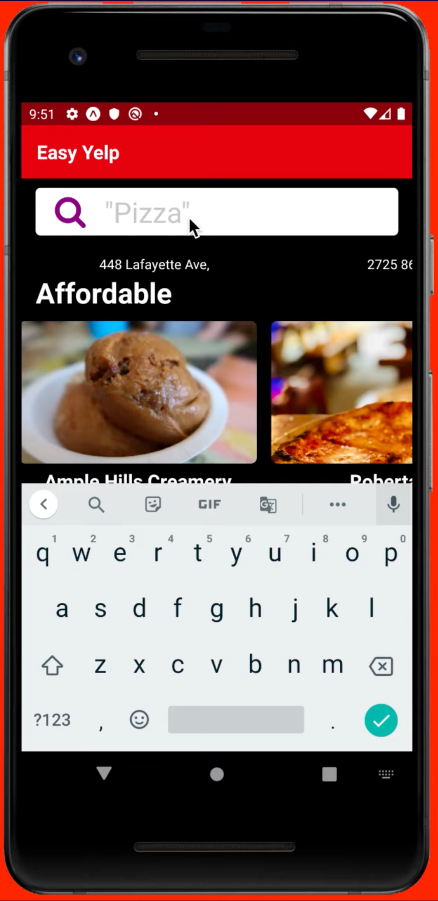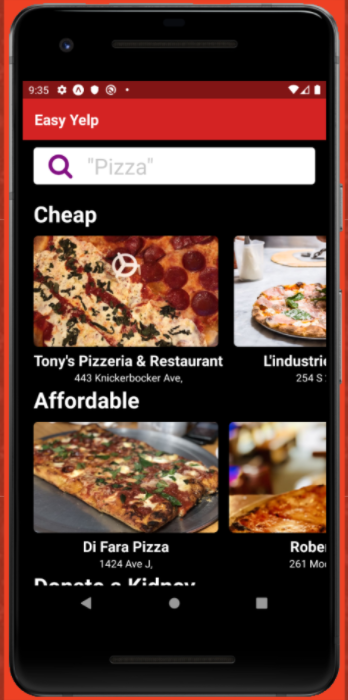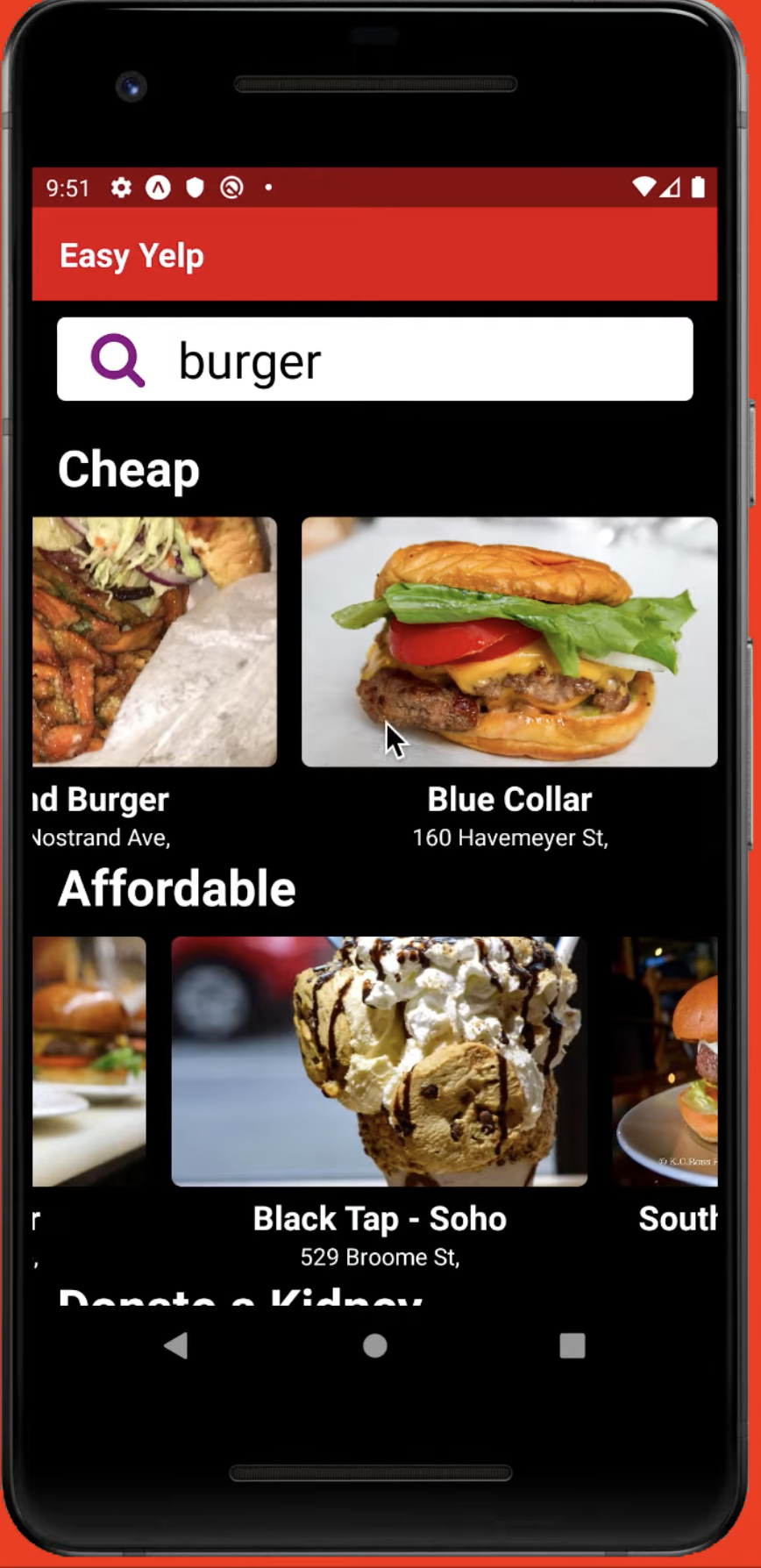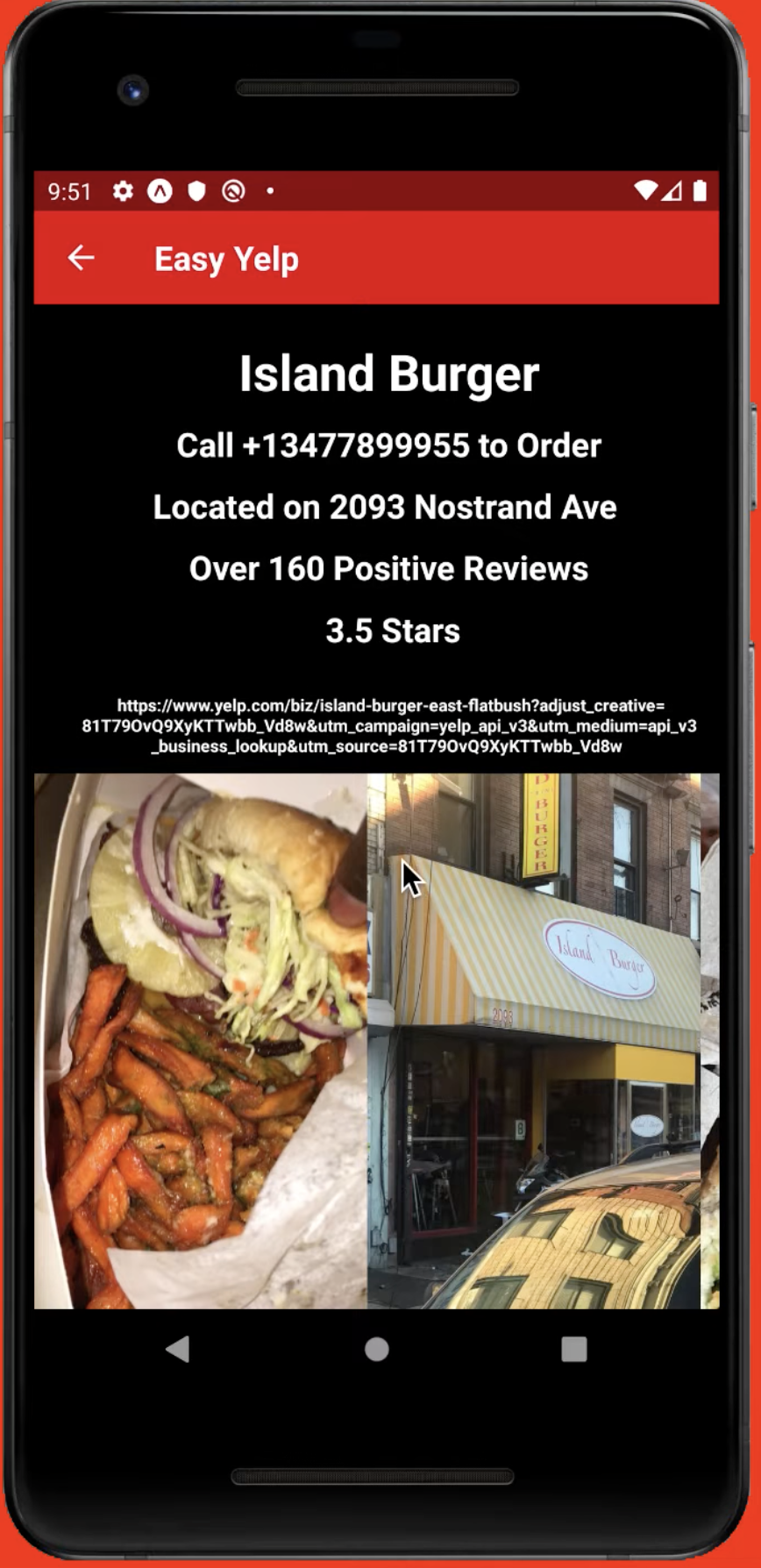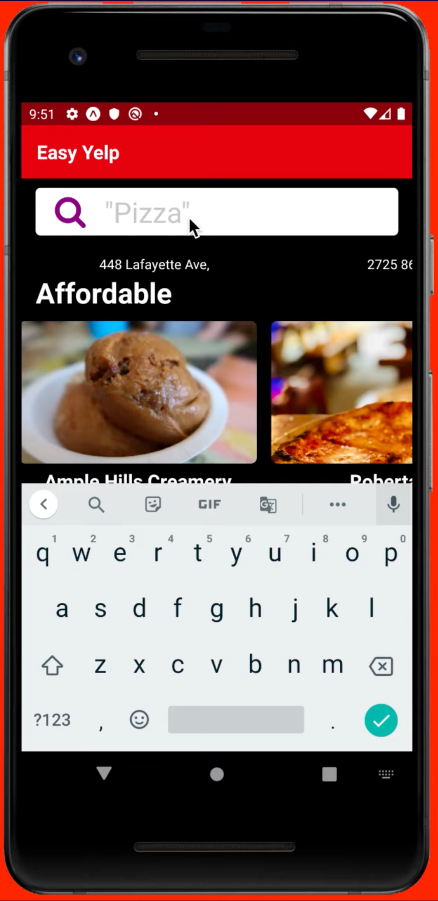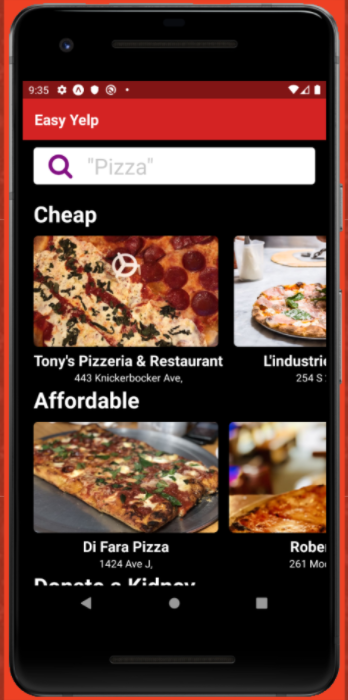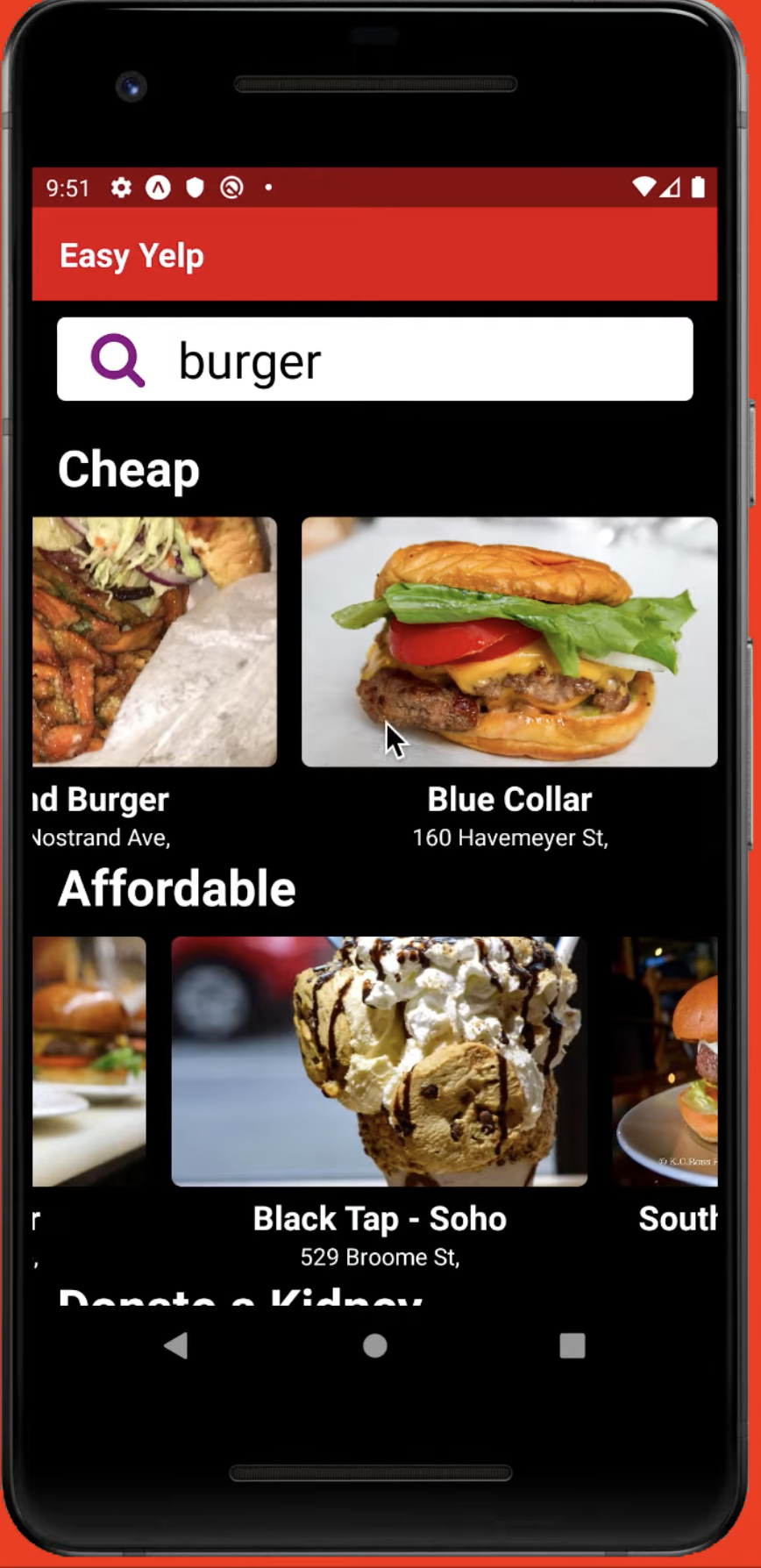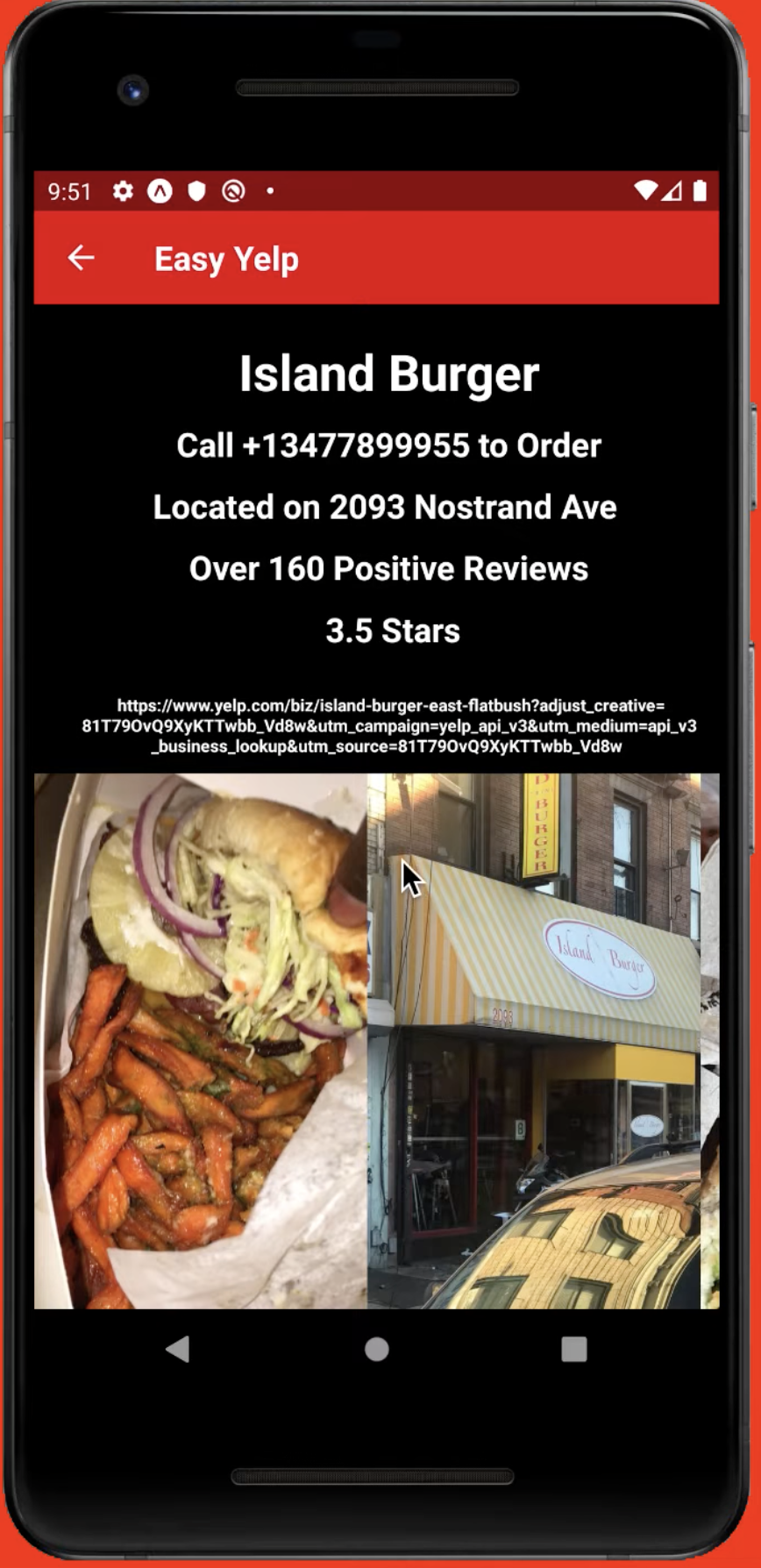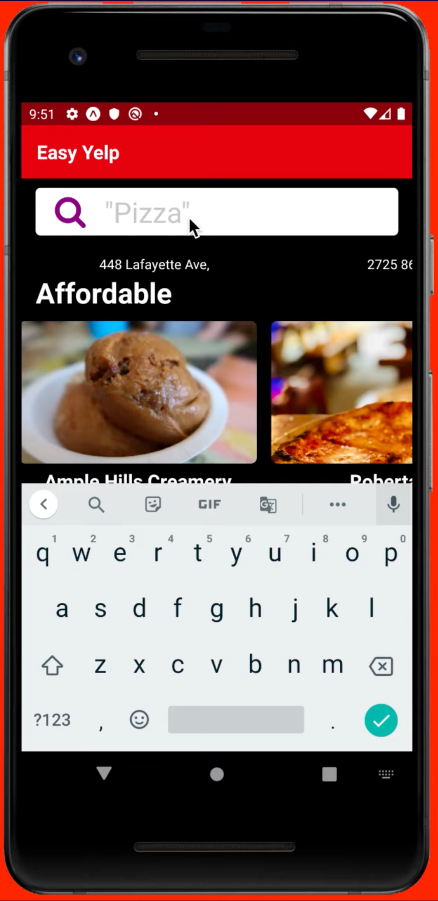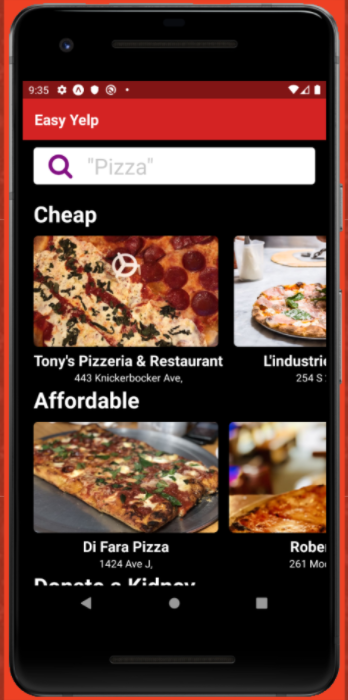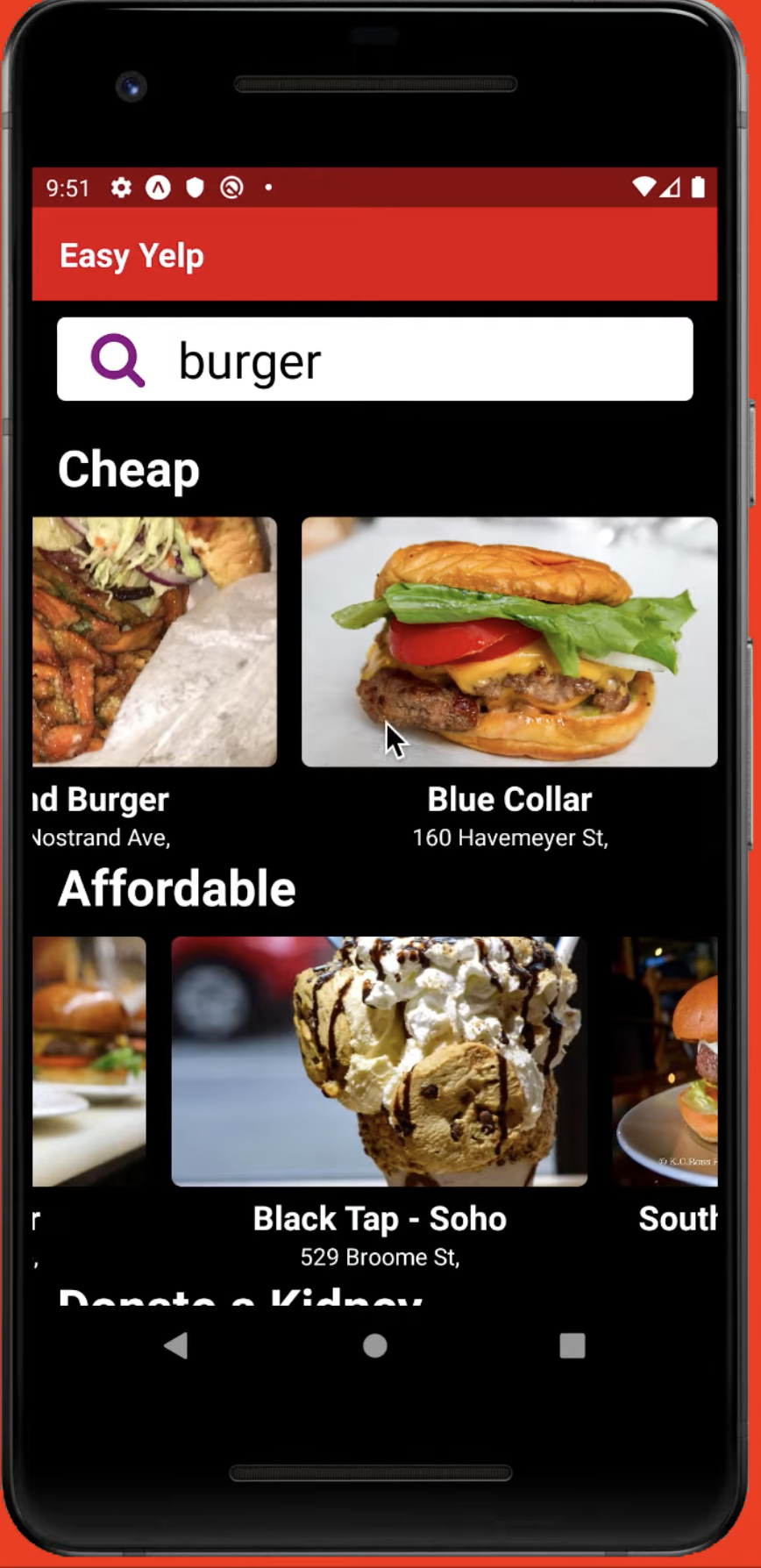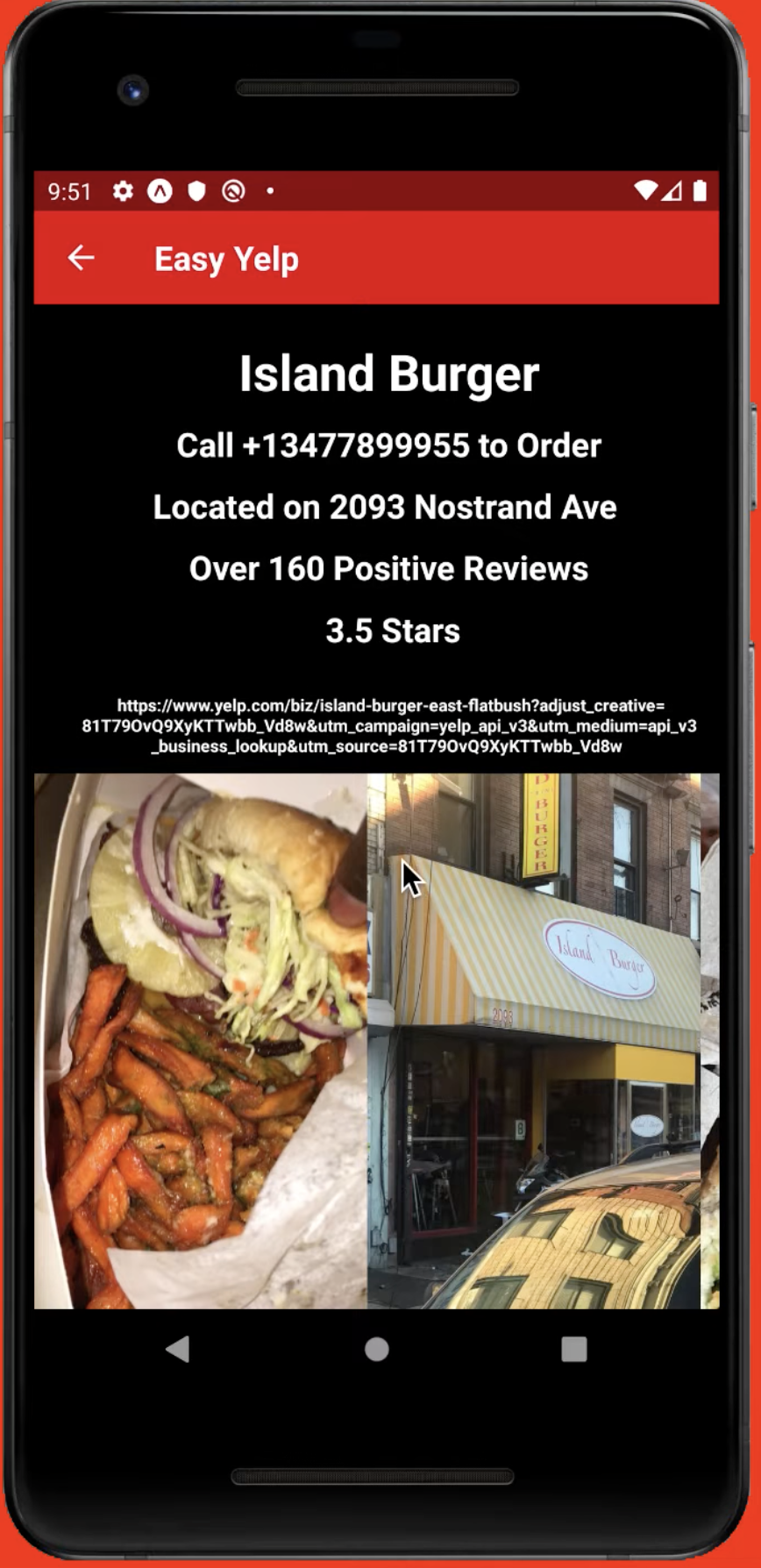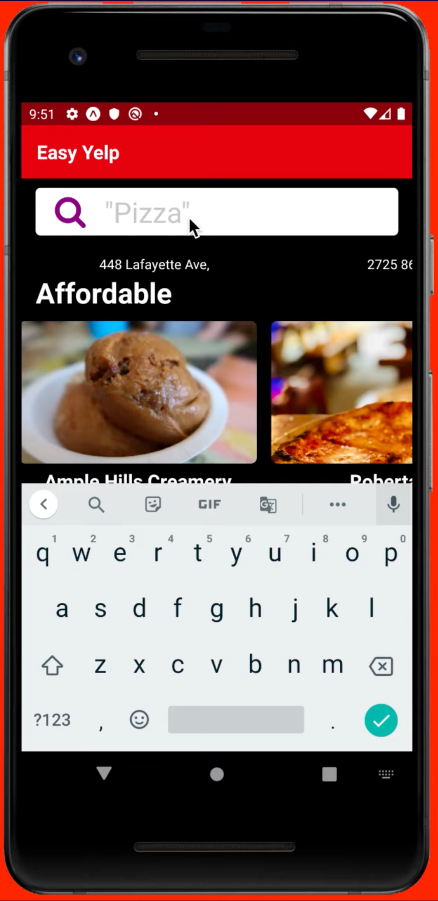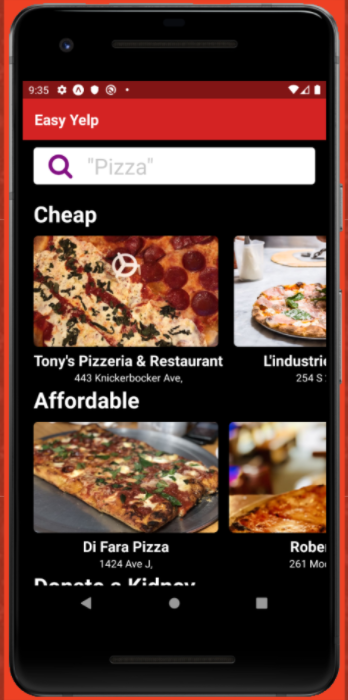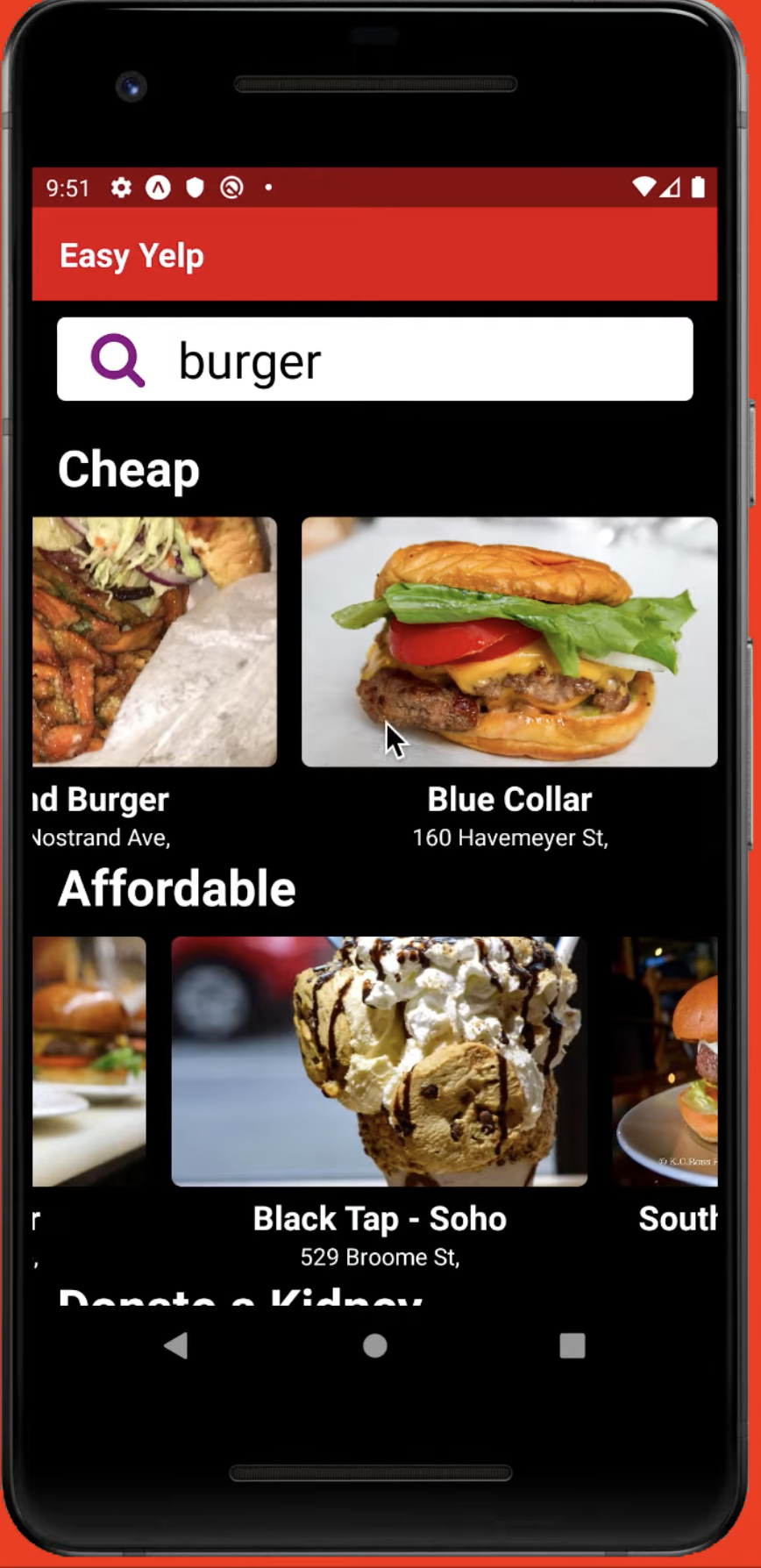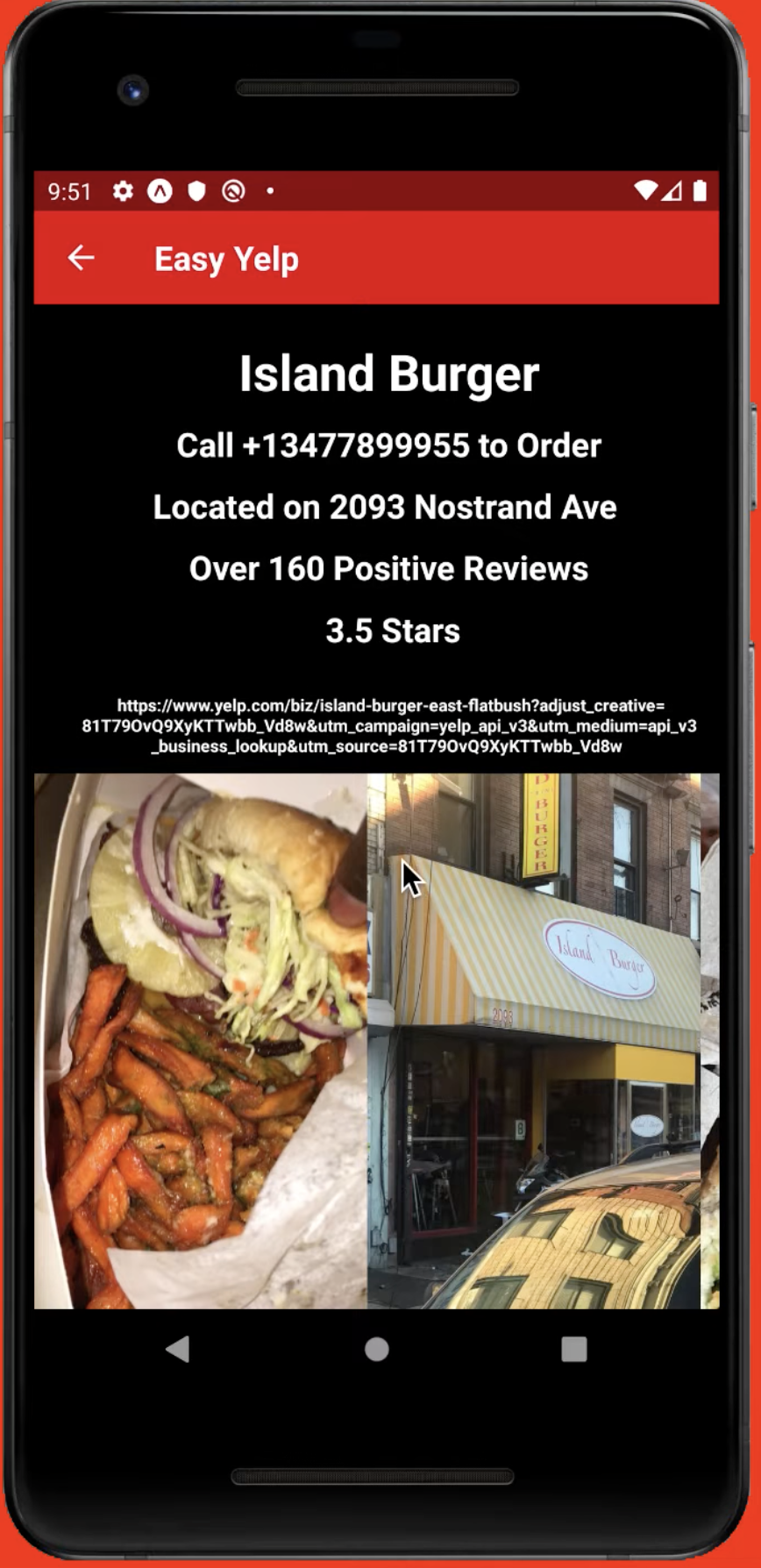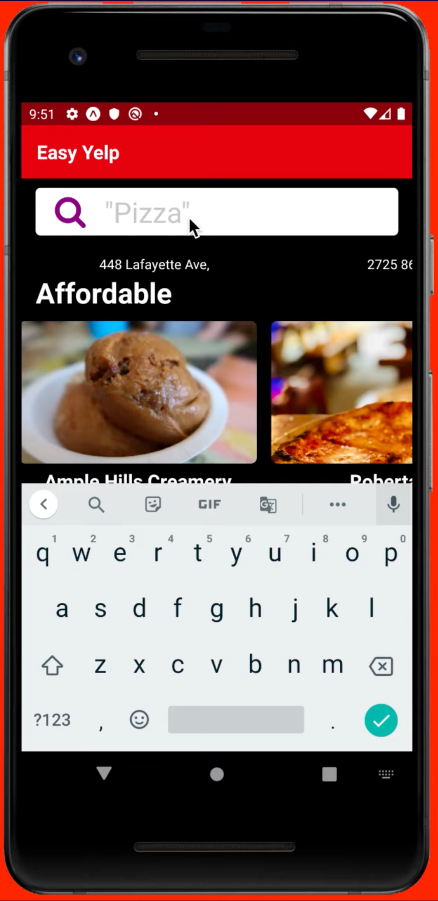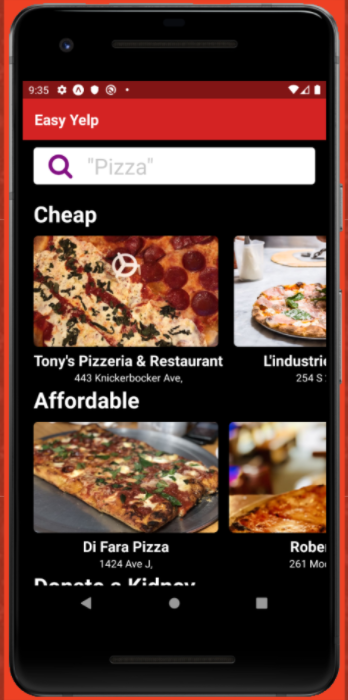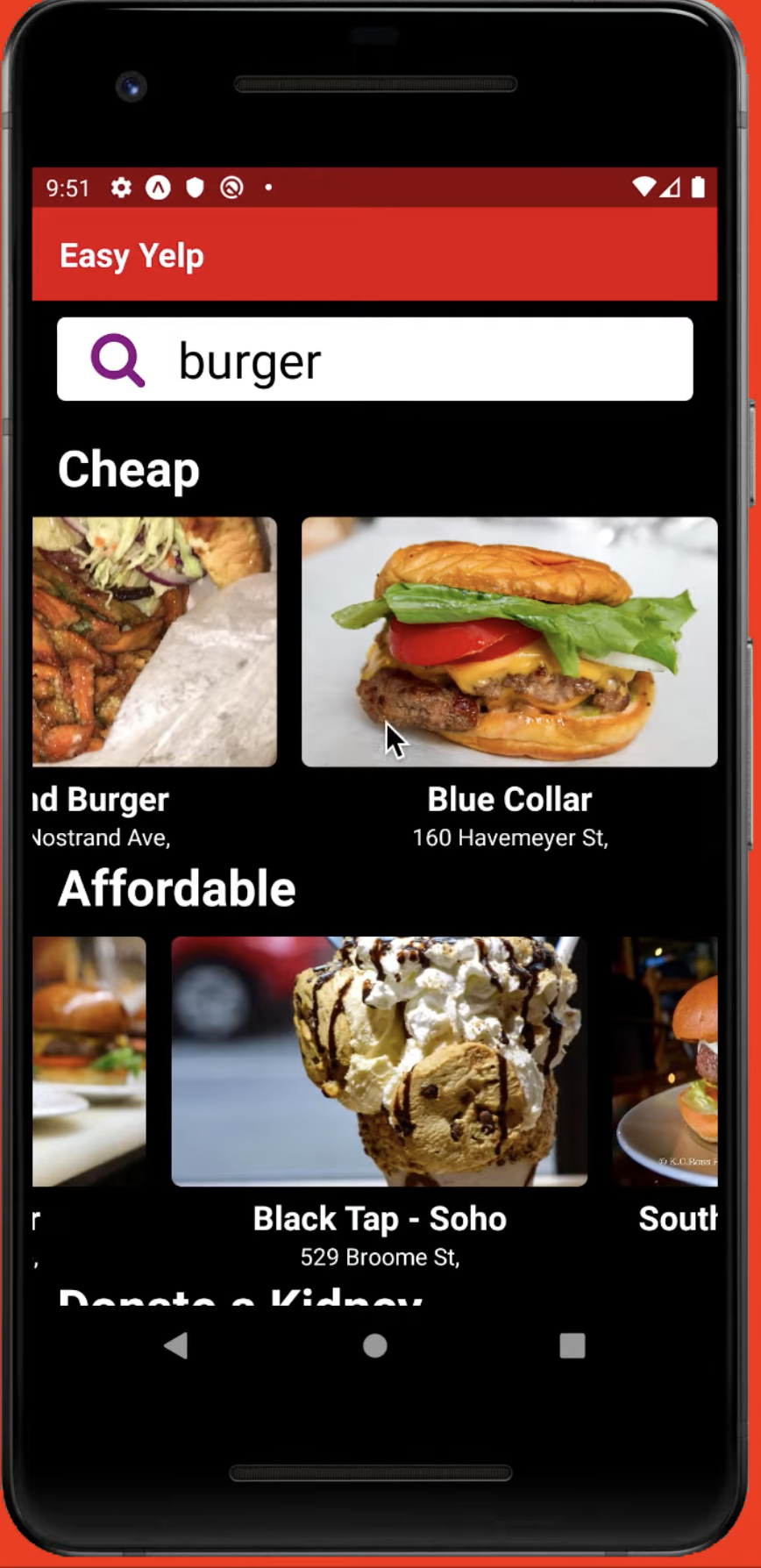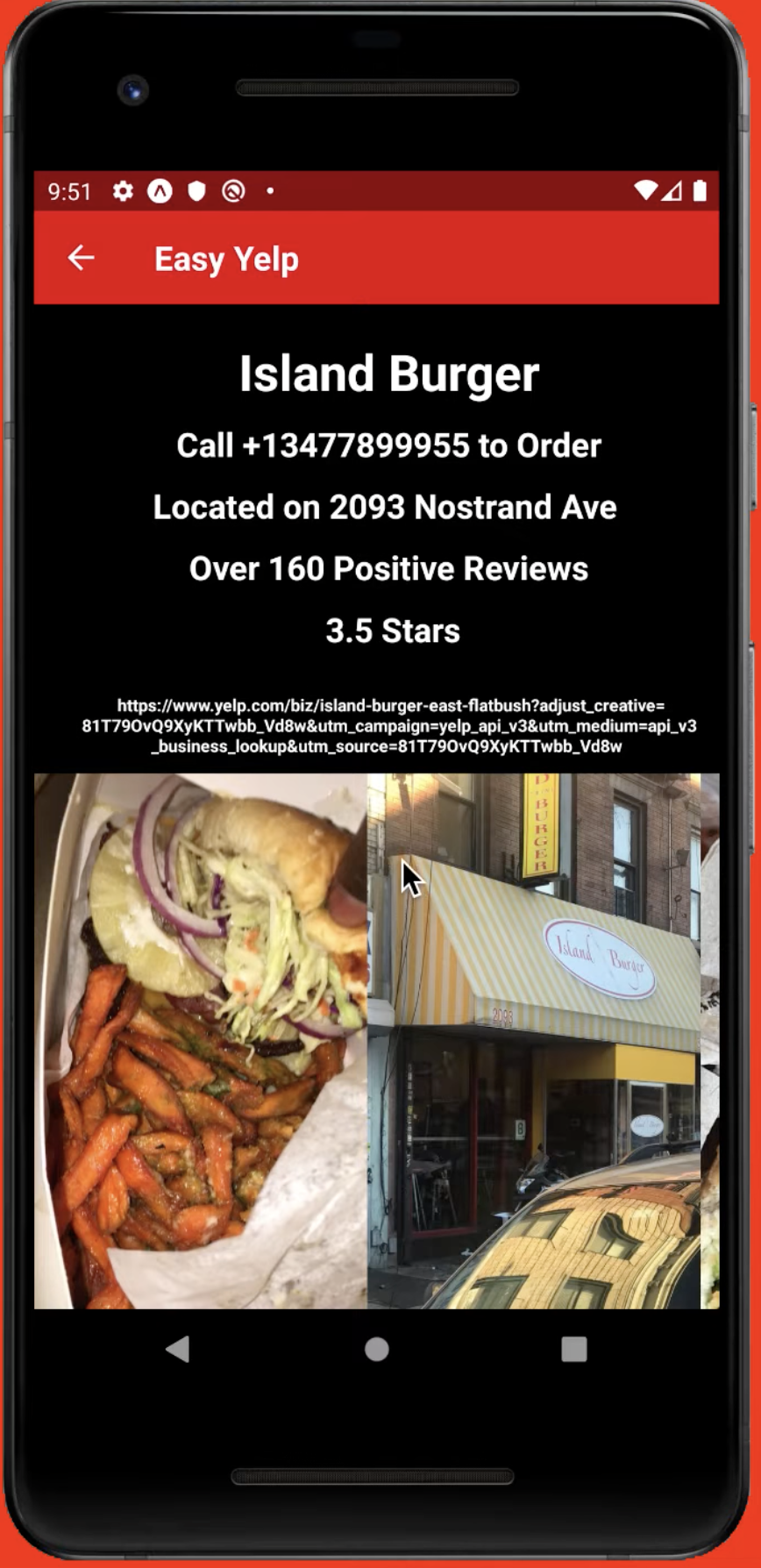 What have I learned from this project?
This project was a project created for an app development class at NYU. As you can tell from the goals of the project, this version of Yelp was created for fun. Sometimes as a UI developer the goal is to create something for a specific purpose but it can be fun to switch things up and bring the most craziest or the most simplest ideas to life.