Client
AMNY or AM New York is a newspaper company that is looking to expand its online presence.
My Role
UX Designer - User Research, Persona Building, Journey Map, Mockup, Interaction Design, Prototyping & Testing. Collaborated with a team of two web developers who served as technical advisors.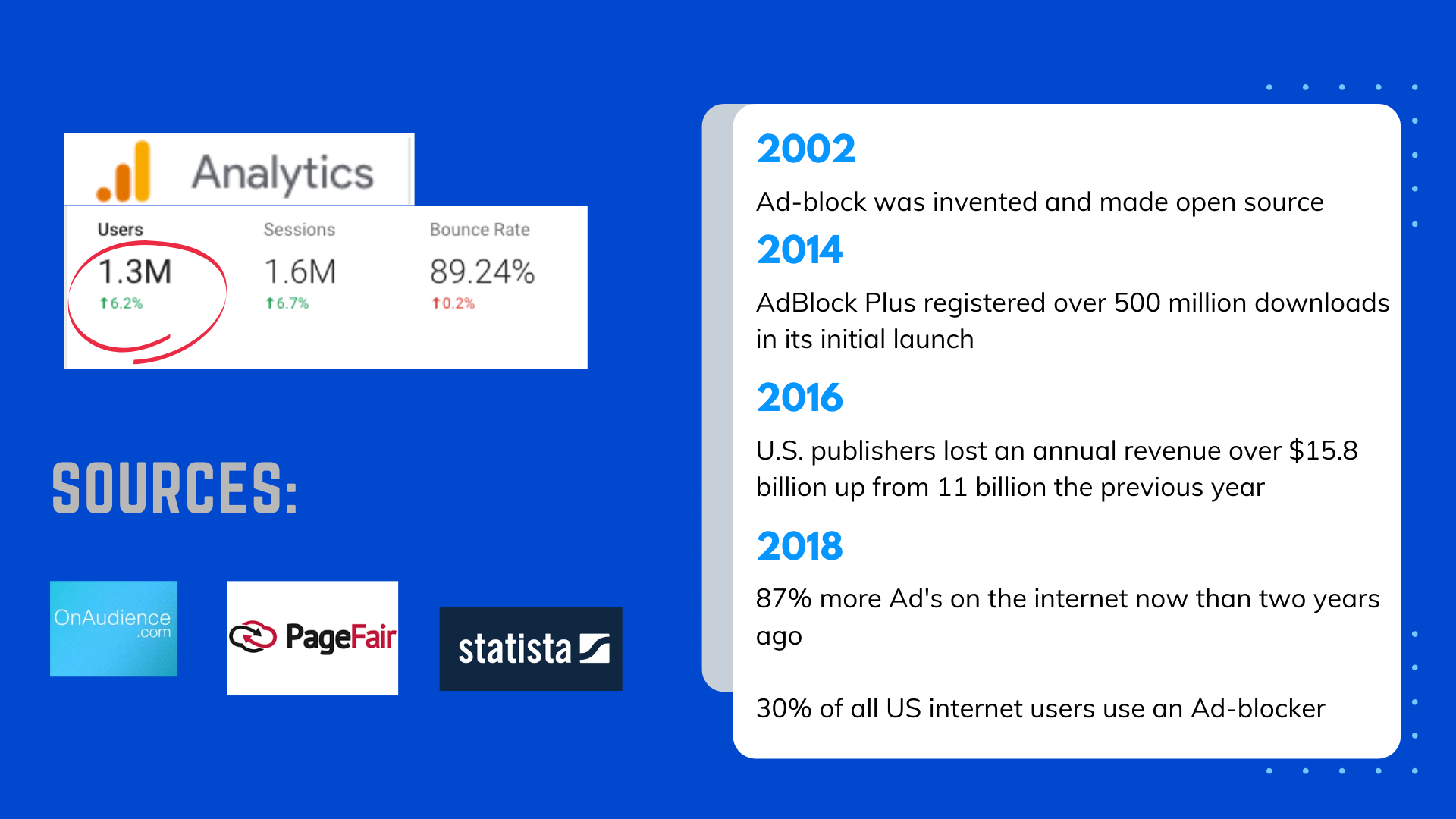 Background
AMNY known for their free daily newspaper that is distributed all across New York City. Currently gets 1.3 million views per month on their website. The website is becoming a major stream of revenue for the company through advertisements.
Problem
More and more online users of the AMNY website are starting to use ad blockers. Creating a potential for loss in revenue.
The use of Ad-blockers can take away almost 30 percent of AMNY's potential online revenue

The use of Ad-blockers is only becoming more mainstream every year as the trend seems to increase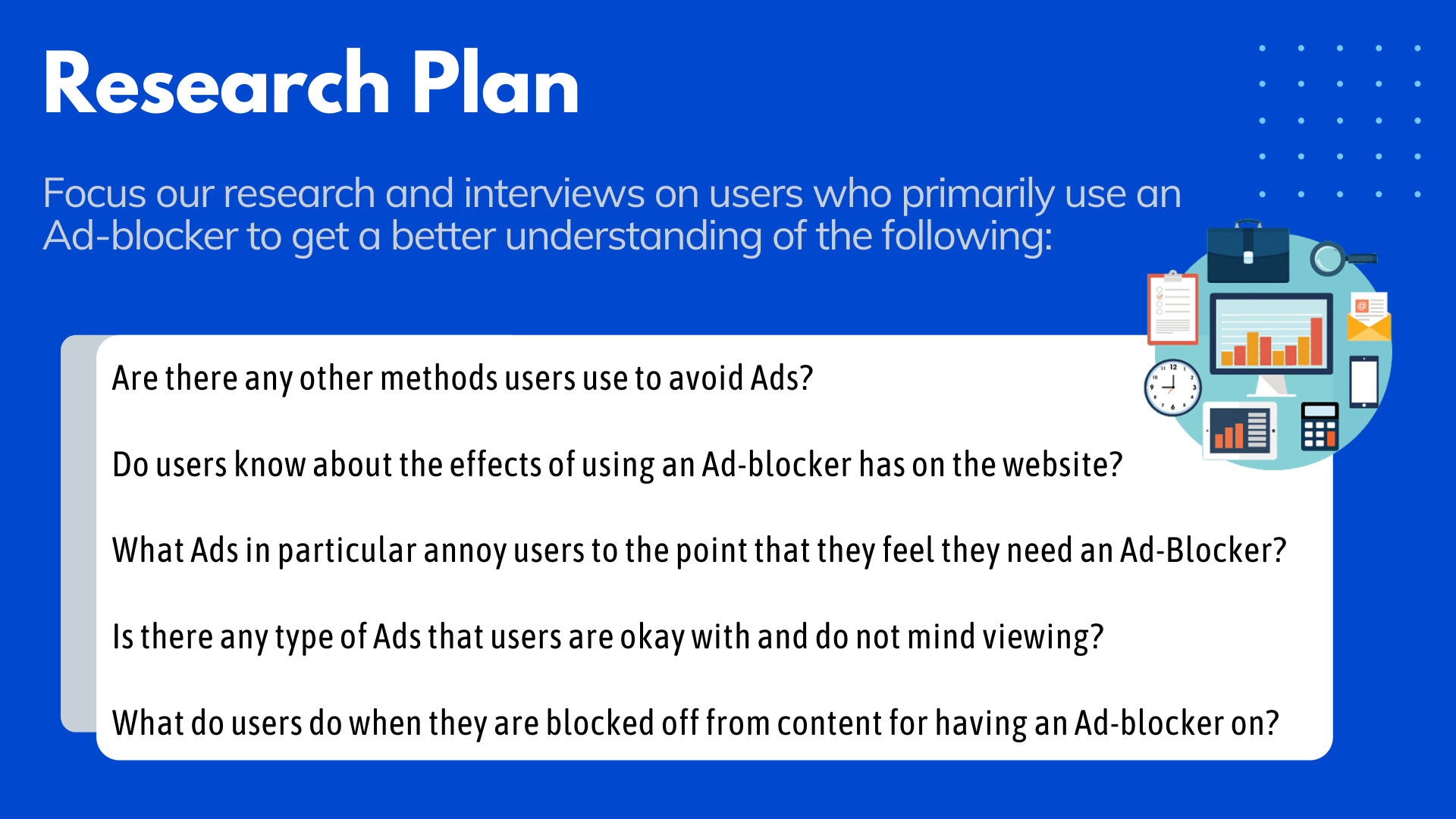 Research Plan
The research was targeted at users who primarily use Ad Blockers while surfing the internet.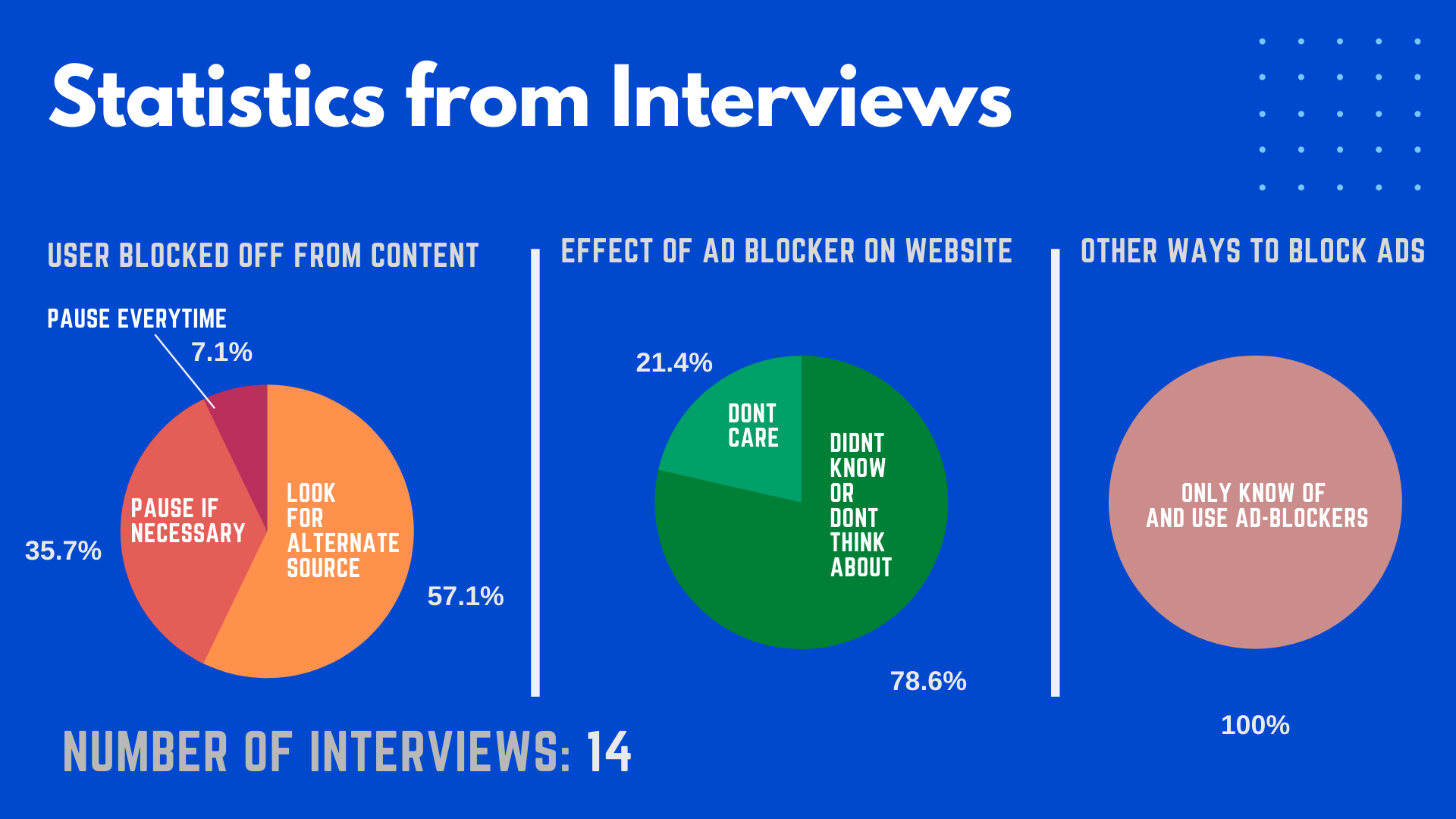 User Feedback
From the interviews, we found that Ad-blockers was the only method users used for avoiding Ads. Many users go as far as to leave a website when prompted to disable their Adblocker. And lastly, the majority of users don't realize the impact they have on a website when they are using an ad blocker.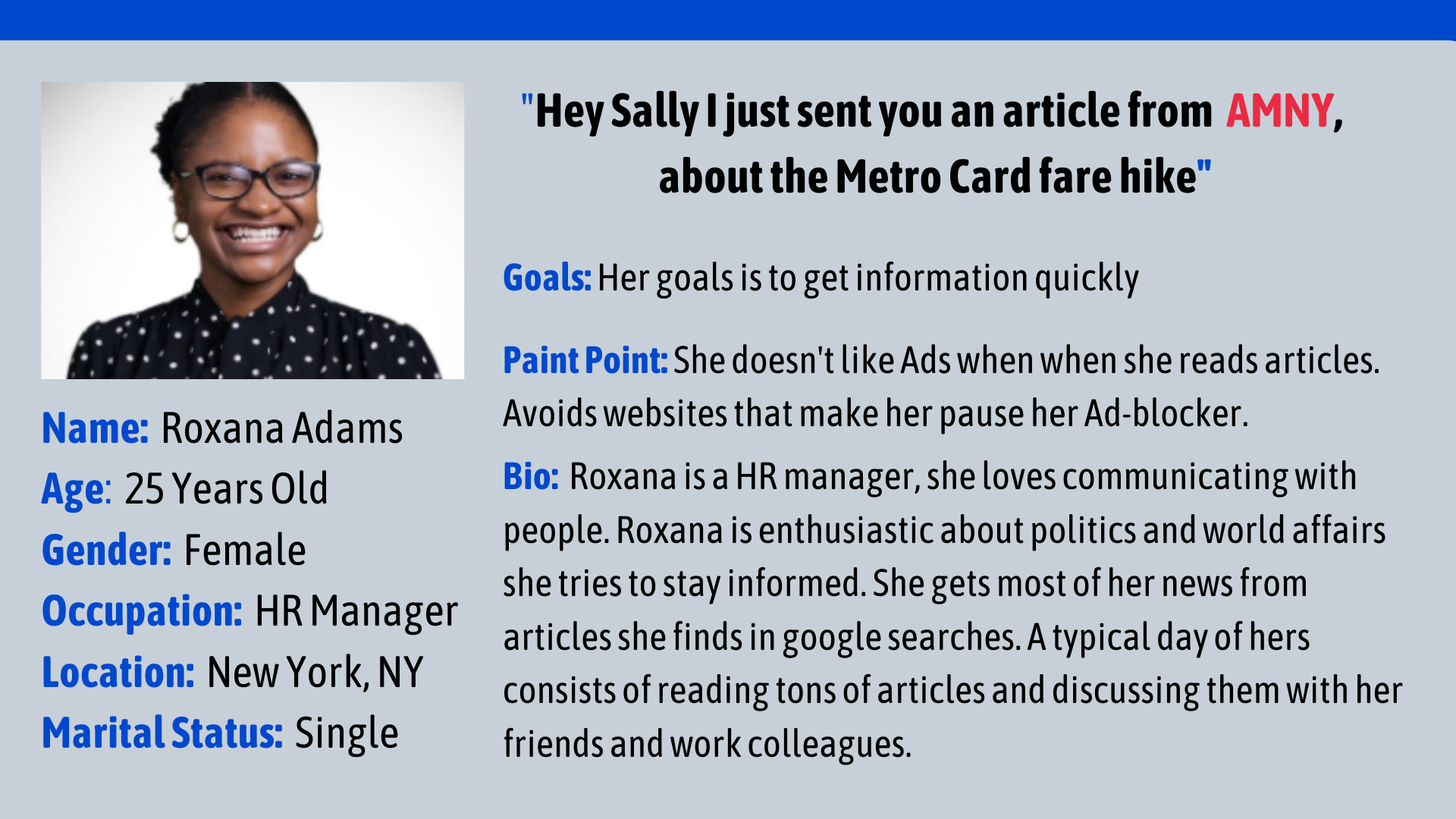 Persona
This persona was designed to capture the busy lives of our users who want information quickly

Google Analytics data, as well as user interviews, were used to create the persona

The persona affected the design by giving insight into what motivates our user to visit and then leave the site

The persona was reflected back on several points through the creation process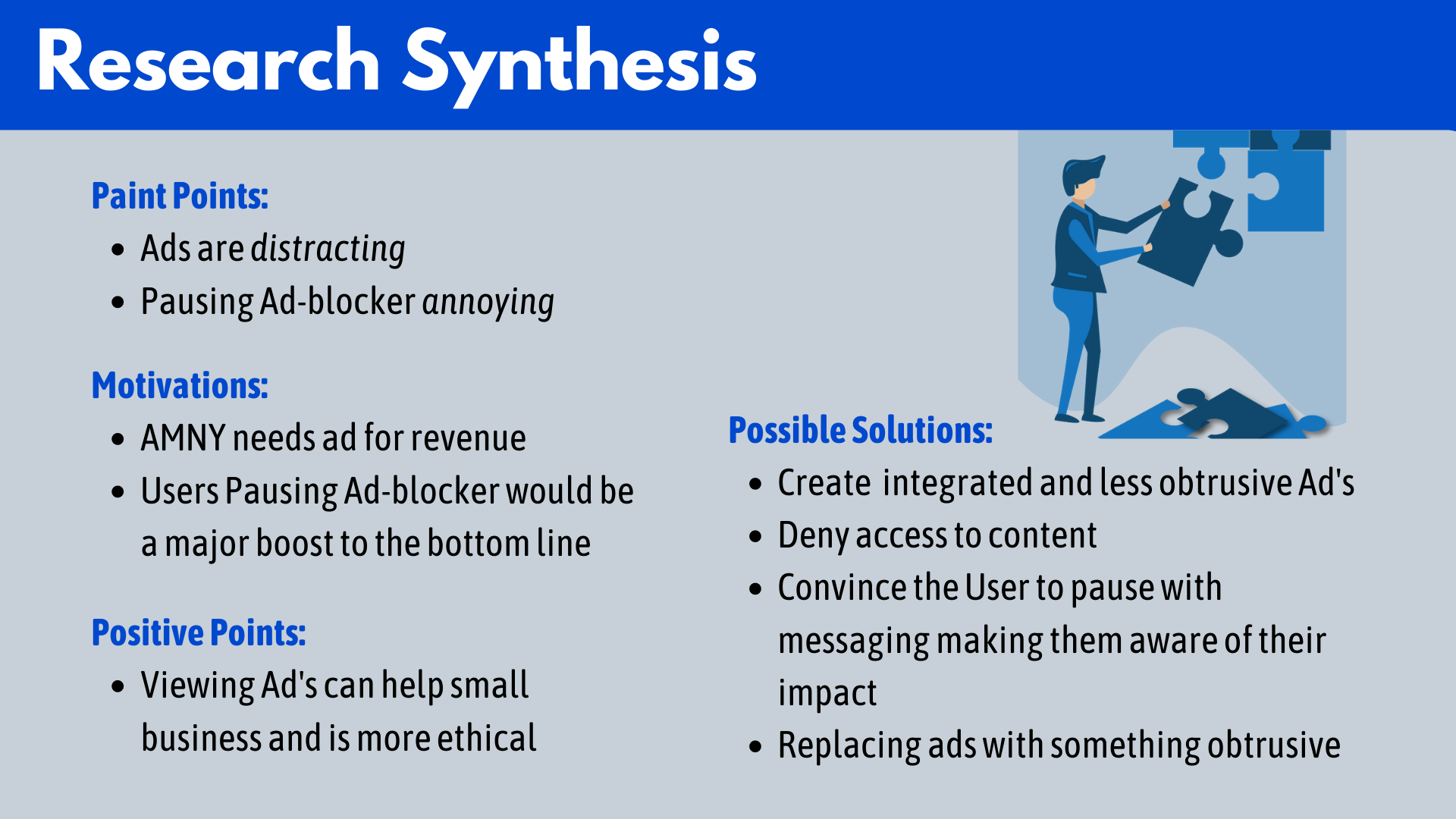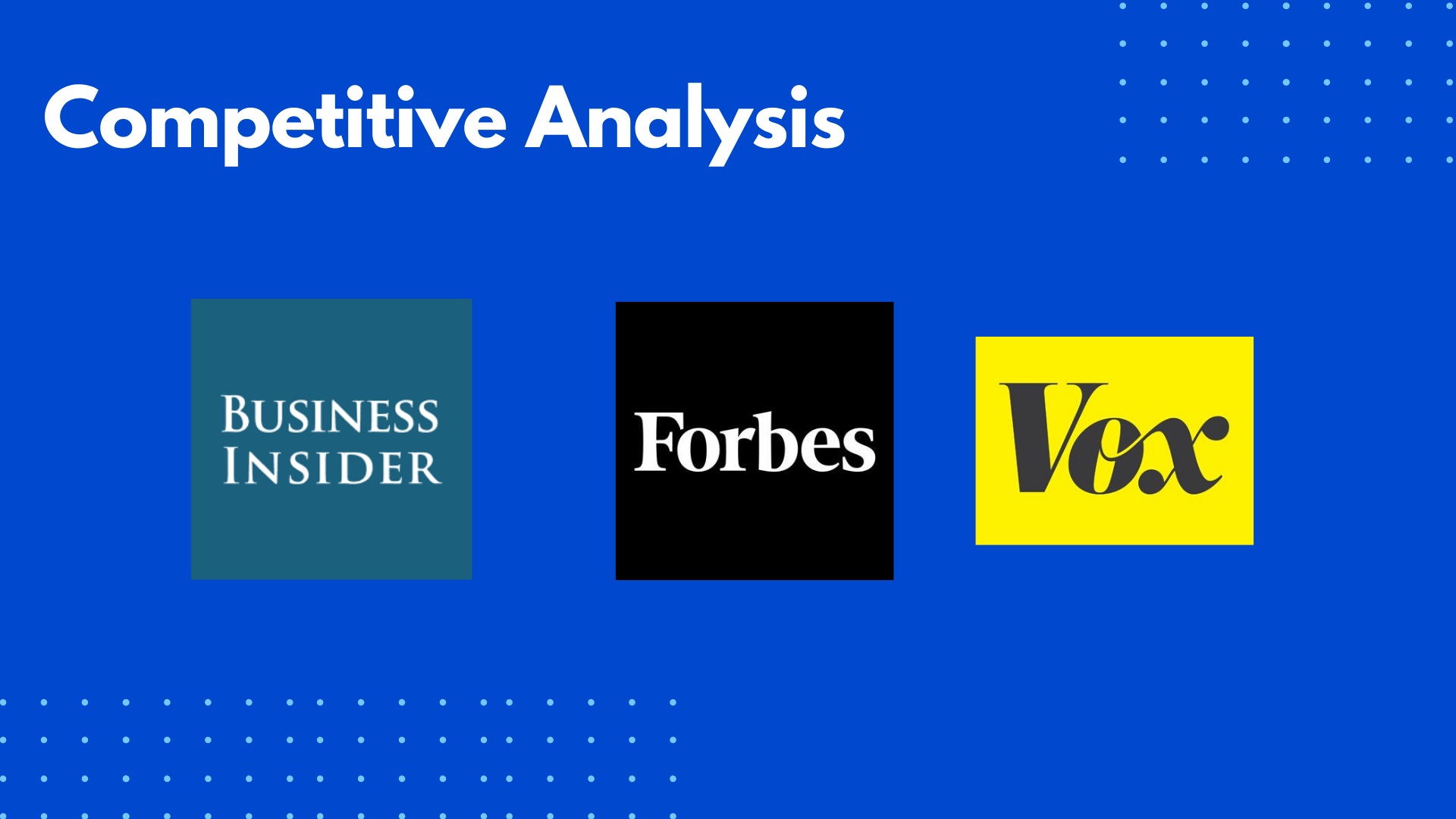 Competitive Analysis
These companies were chosen to analyze. To get a better understanding of what is already out there in the market. These particular companies were chosen for their different methods of preventing Ad-blockers.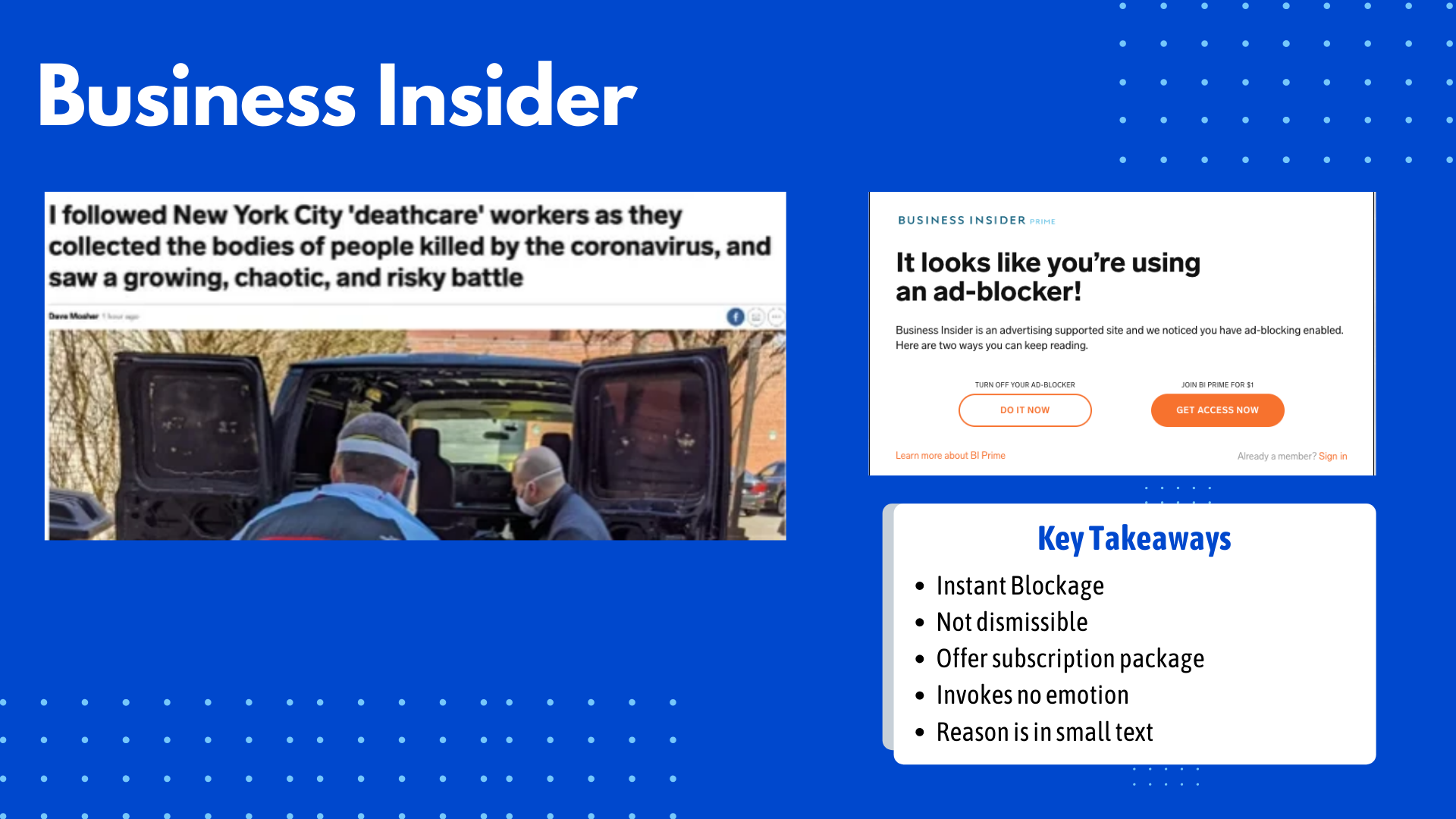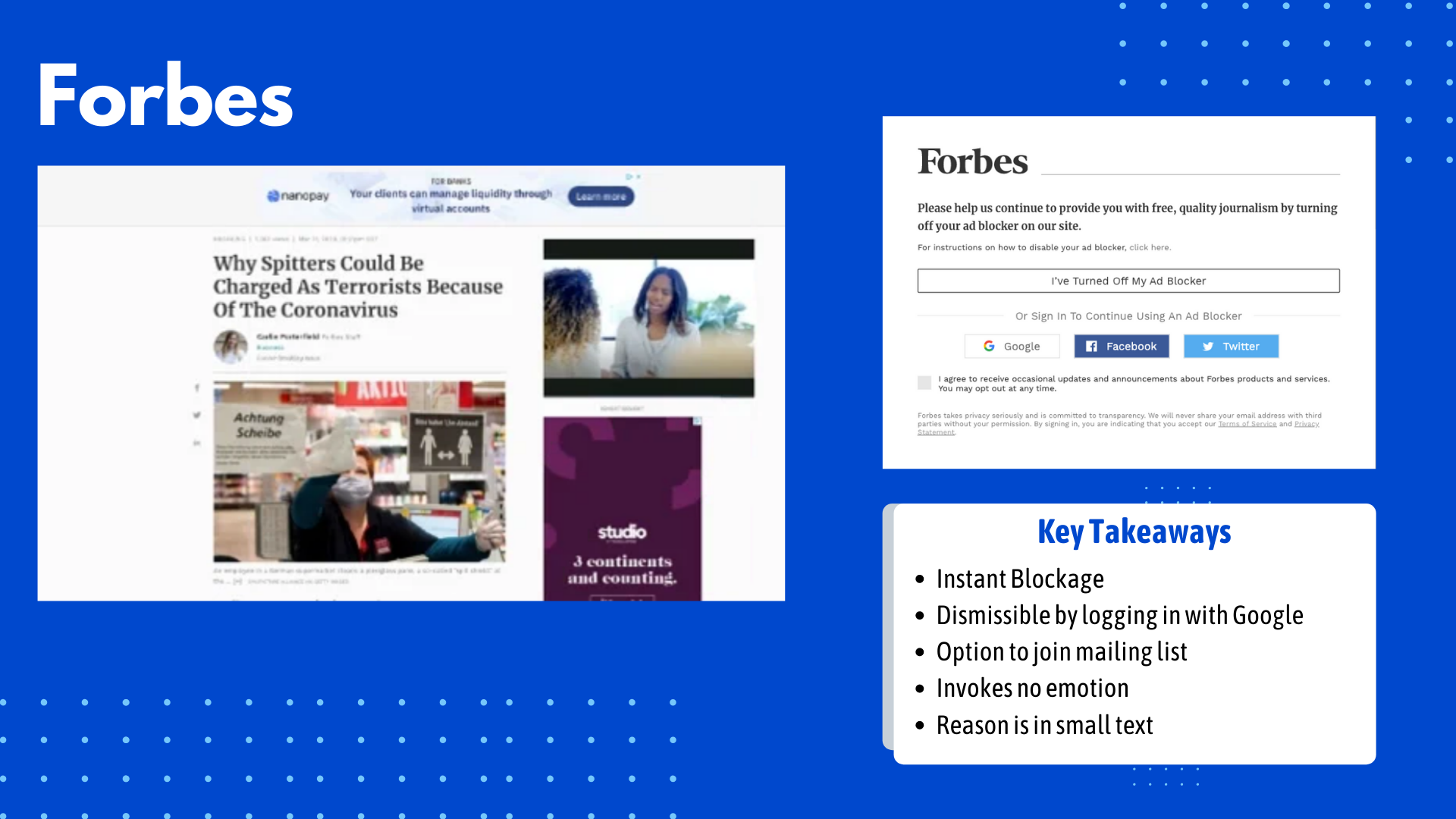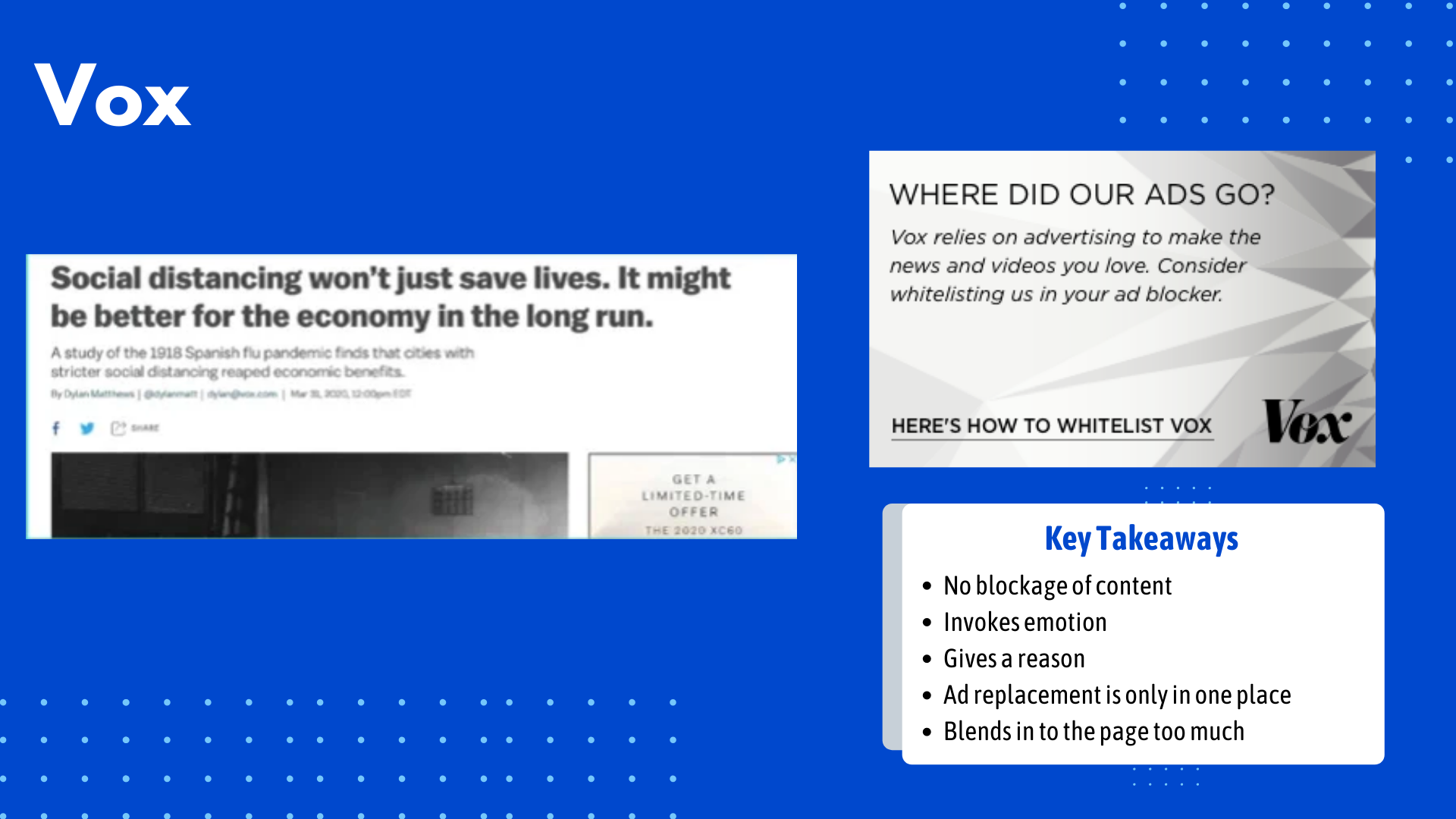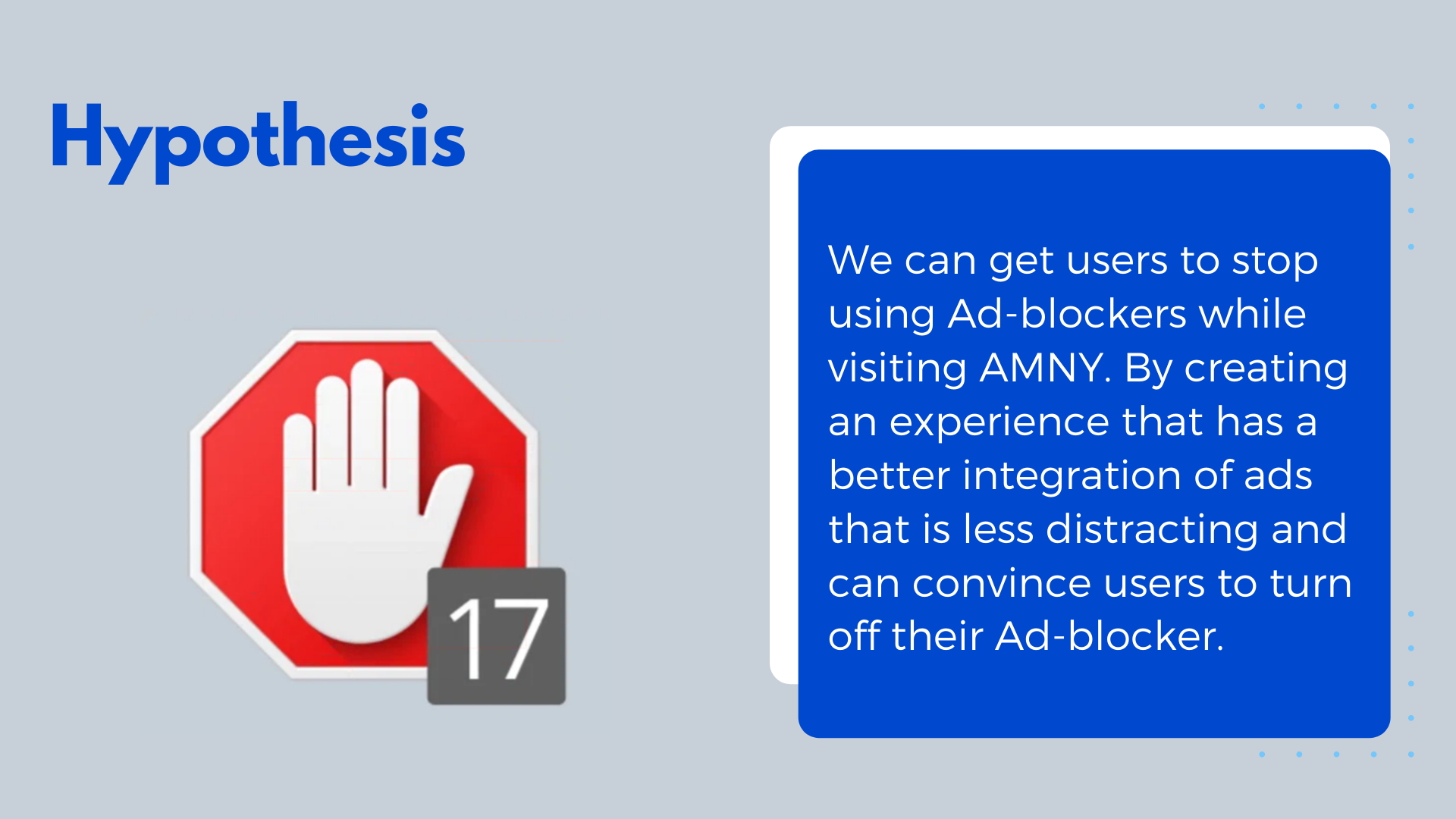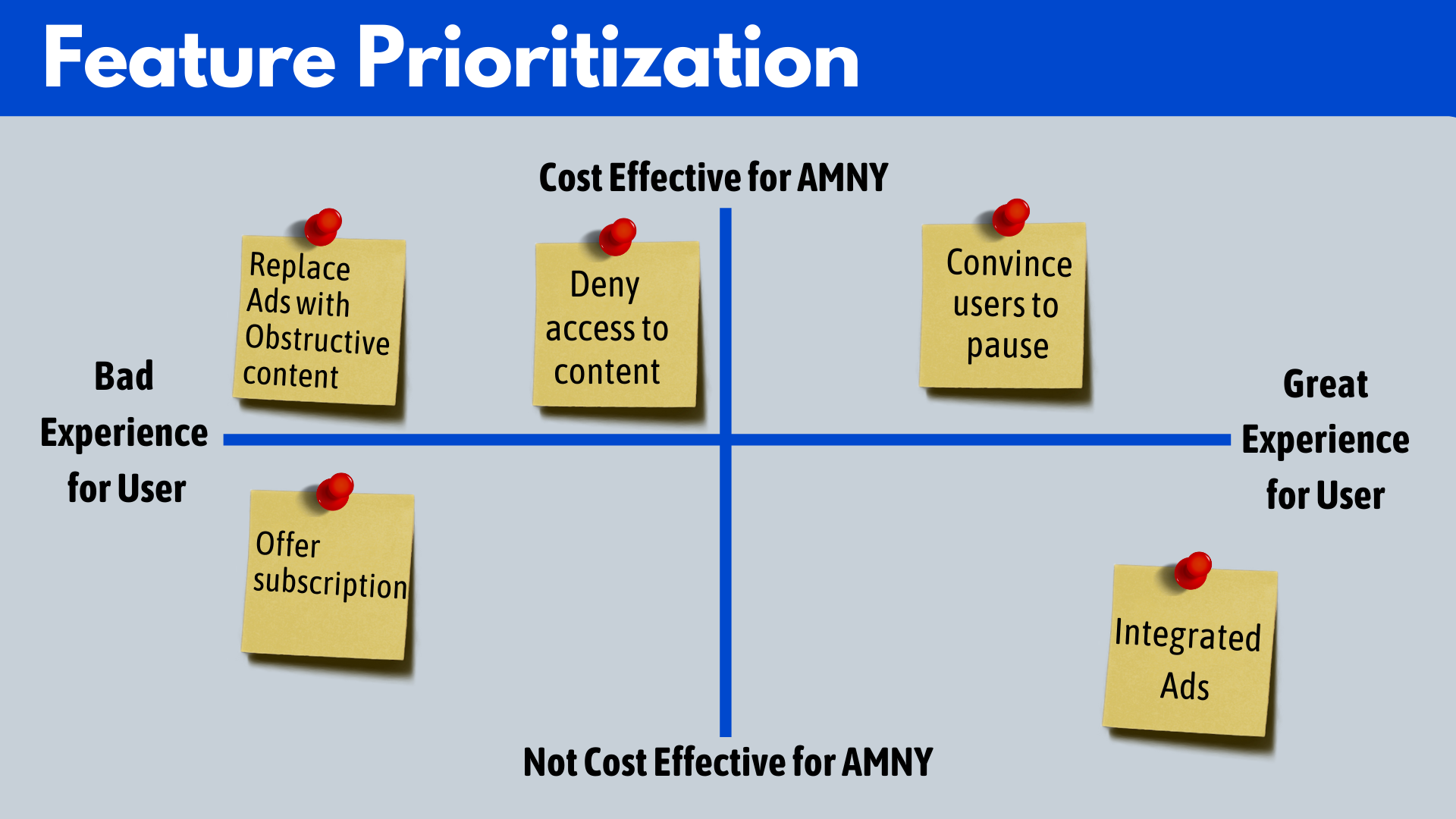 Possible Solutions
Through the process of interviewing and completing a competitive analysis many ideas came to my mind. So I conducted a feature prioritization to figure out which approach is best.
Offer subscription

Replace Ads with obstructive content

Deny access to content

Convince users to pause

Integrated Ads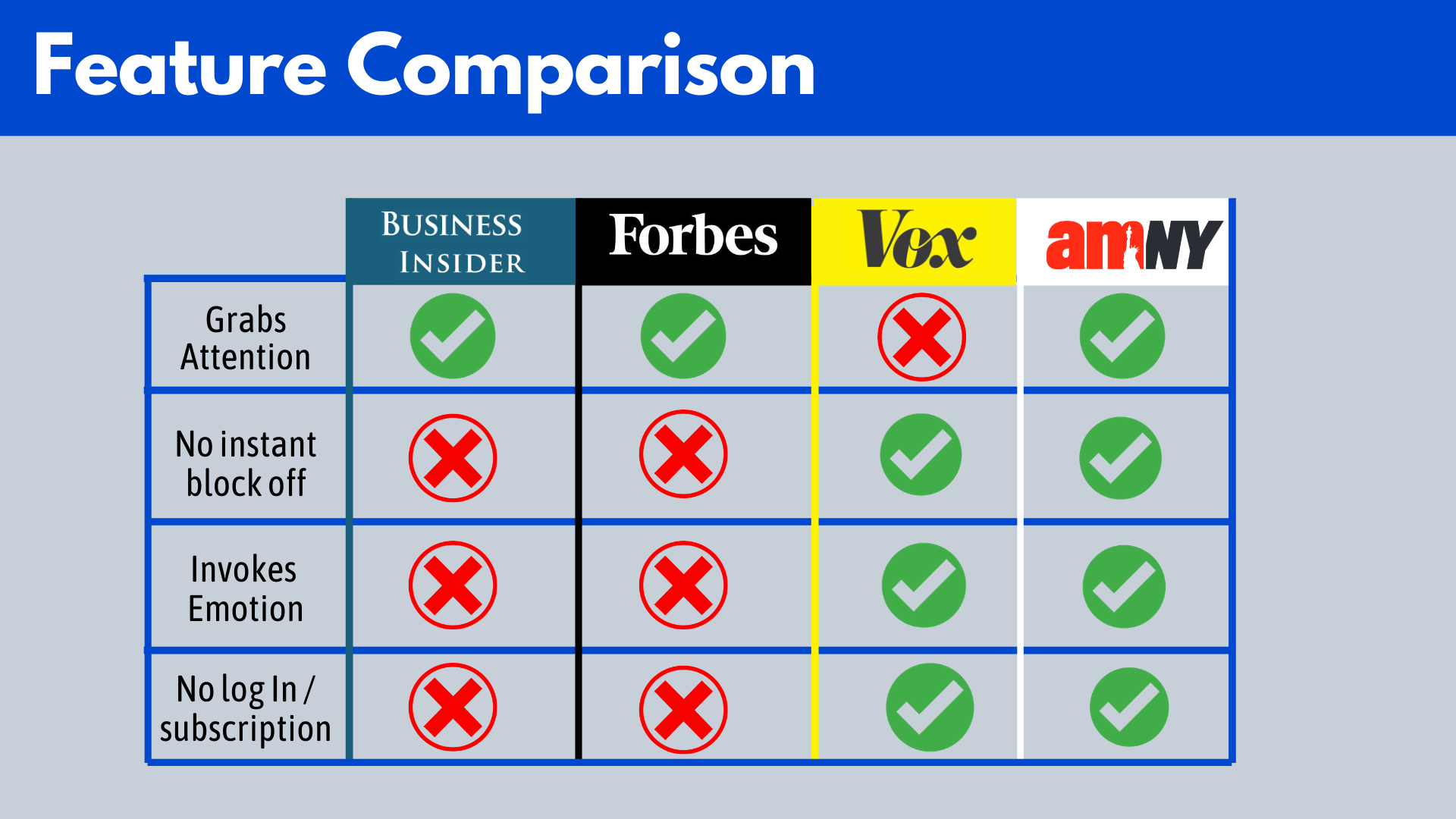 Solution
I decided that "convince users to pause" was the best solution out of the possible solutions as it was the most cost effective approach while having a great user experience. I created a comparison chart to compare our solution to other competitors. The plan is to convince users to pause ads by replacing ads with messaging informing the user how a ad blocker may affect the companies ability to continue to produce great content for free to the end user.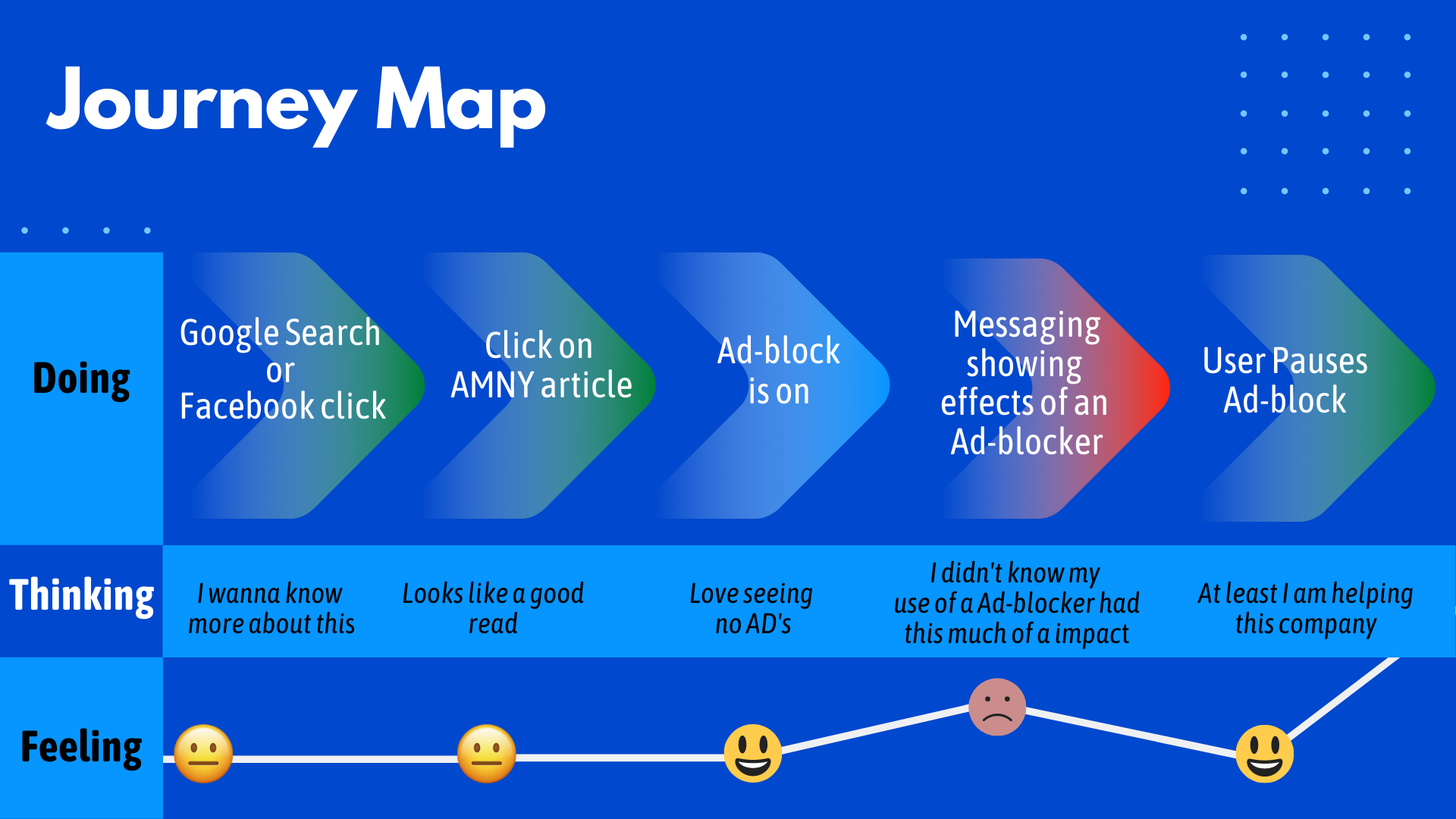 Journey Map
The map was designed to highlight an ideal situation that we hope users will feel while our "convince users to pause" prevention system is activated.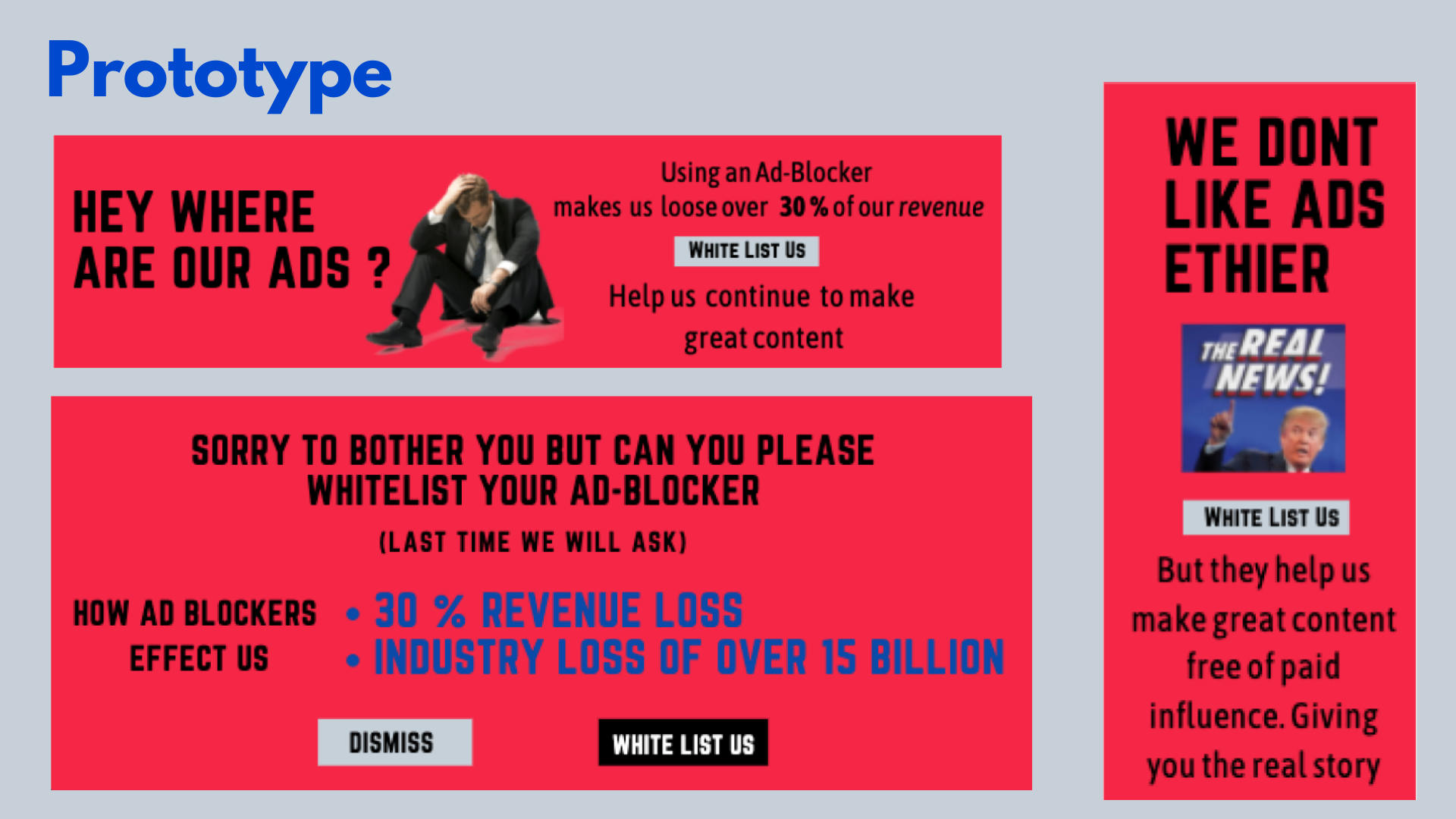 Mockups
With my solution figured out, I began creating mockups of how the messaging will look once a ad blocker is activated by the user.
Red was chosen to bring greater prominence to the messaging

Messaging was attempting to be heartfelt and invoke emotion

The messaging is allowed to be dismissed to not encourage users to leave the website
Final UI Interaction & Design
For the final product whenever a ad blocker is detected AMNY activates response messaging that hopes to make the user aware of how their use of a Ad blocker negatively affectives companies.
Once Ad Blocker is enabled the ads are replaced with the messaging

Placement of messages is on both top banner and side banners

Once the user is deep in article another pop up comes as the last message

Use of big fonts and red background to grab users attention

The final message is dismissible to prevent user leaving the AMNY website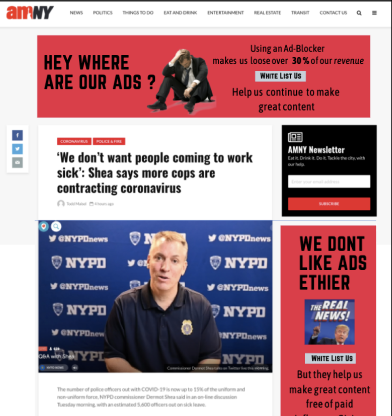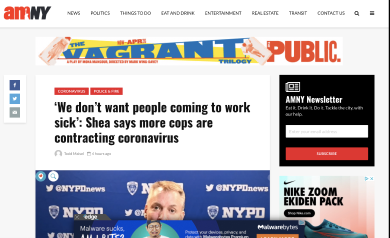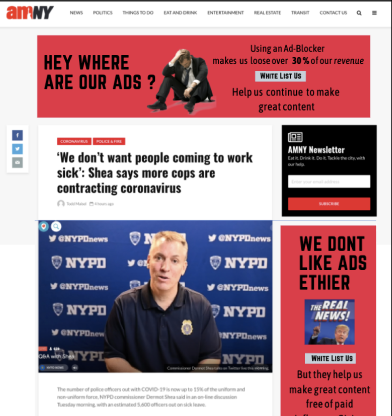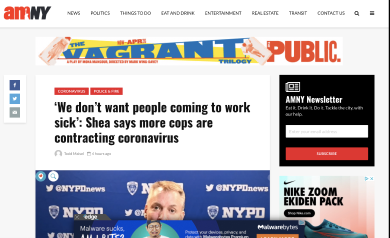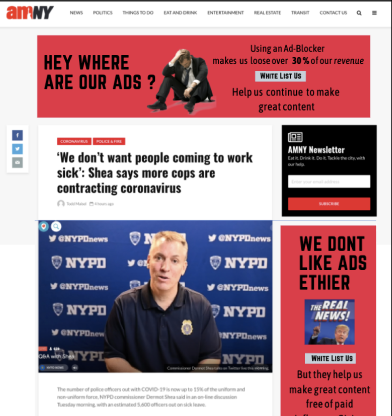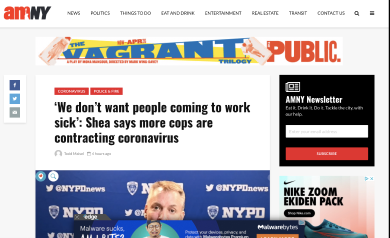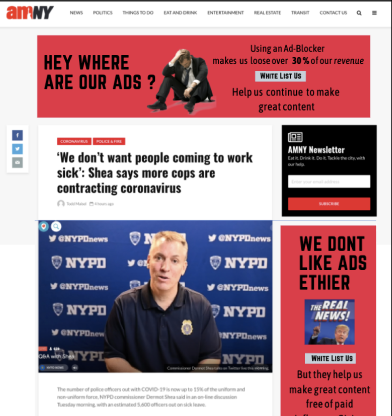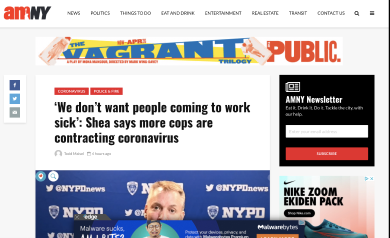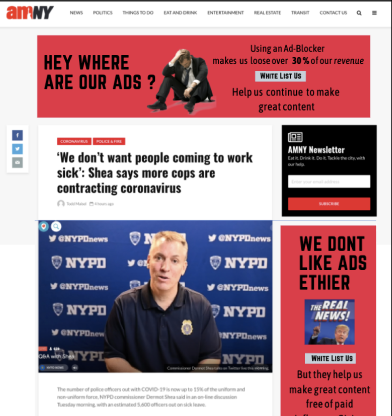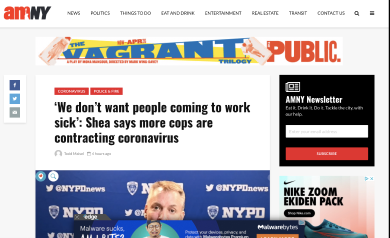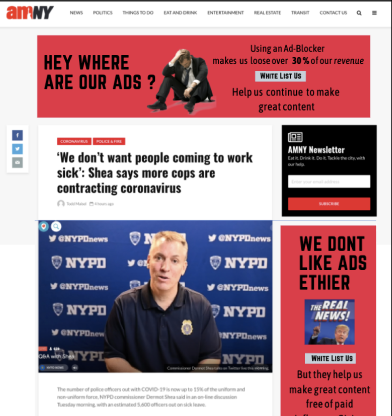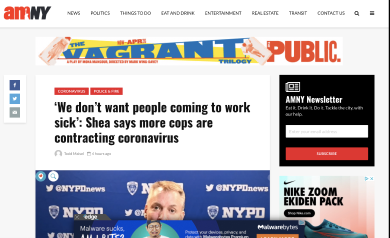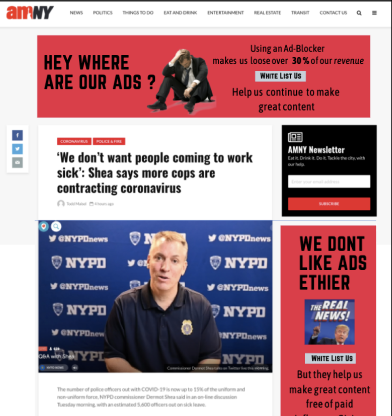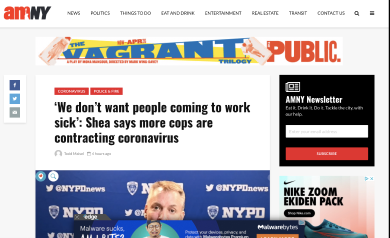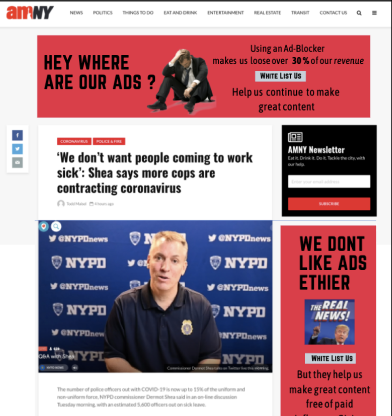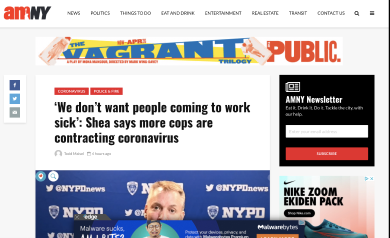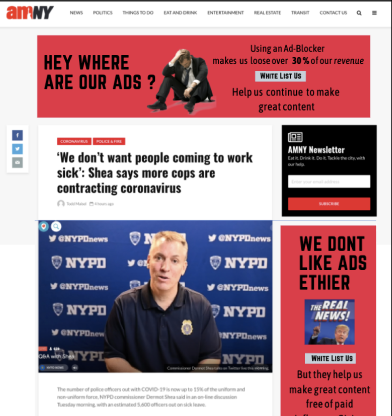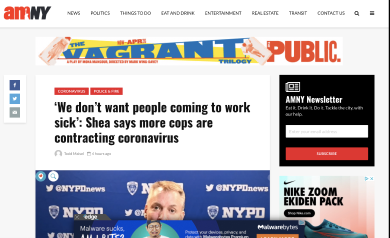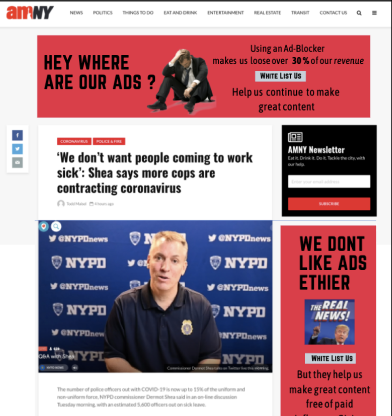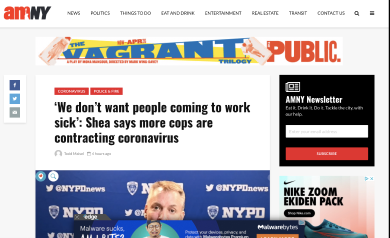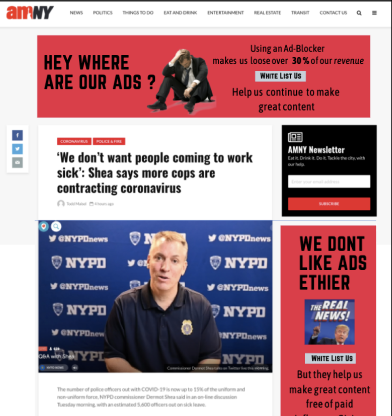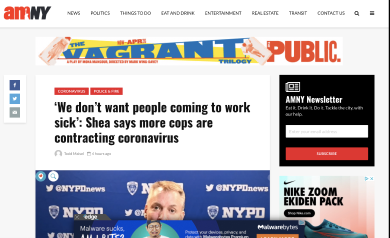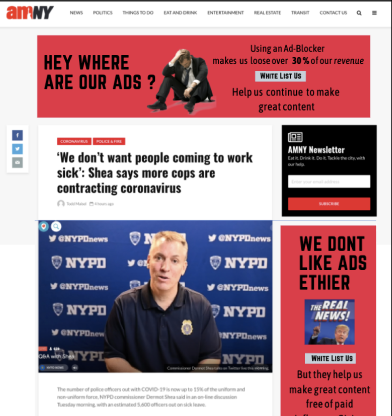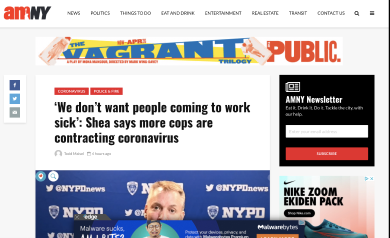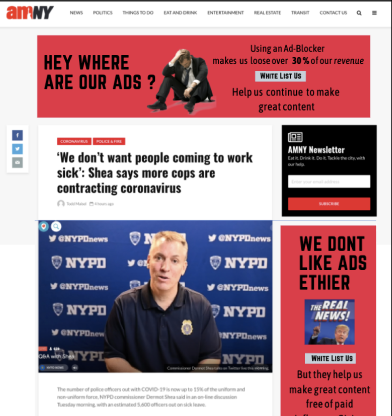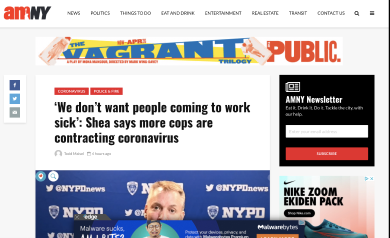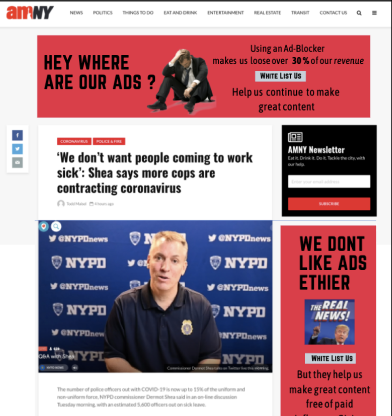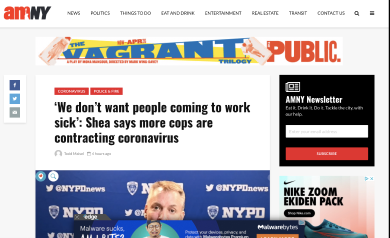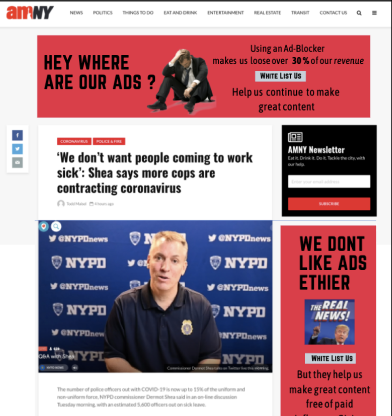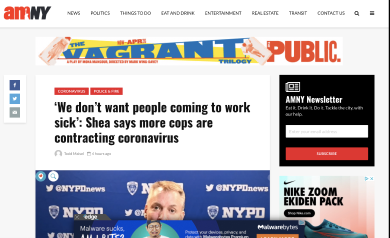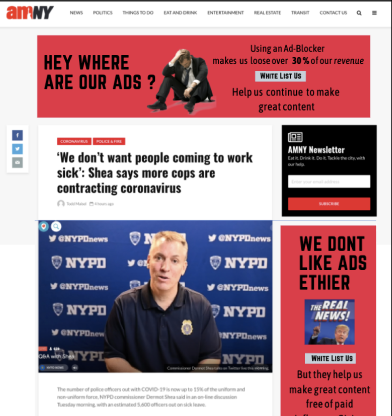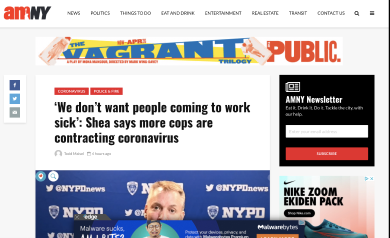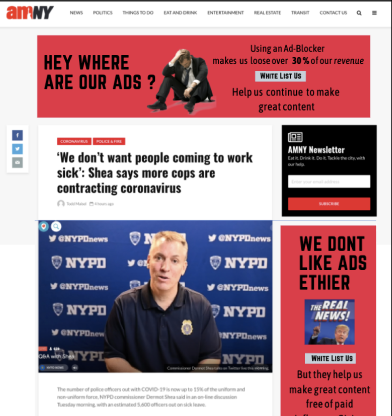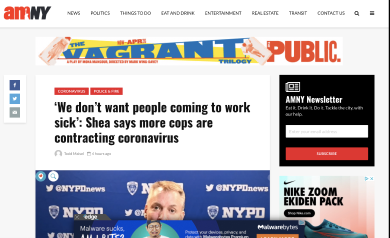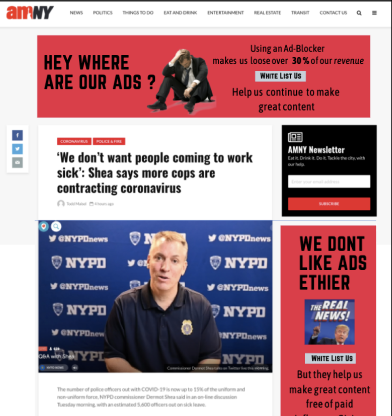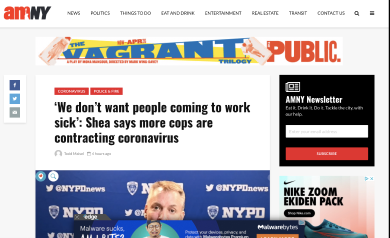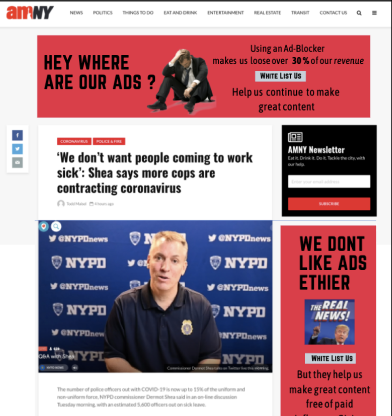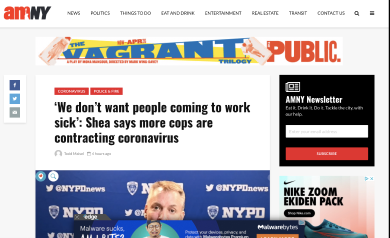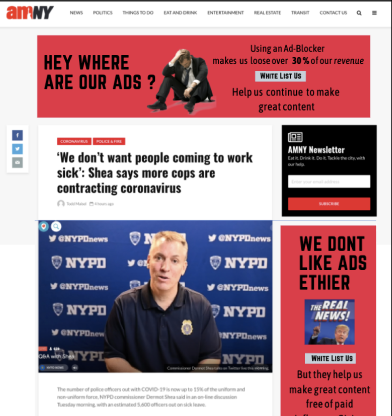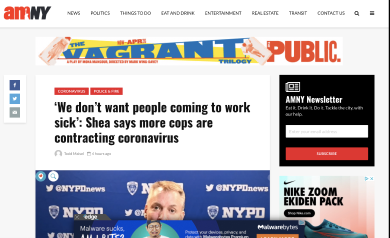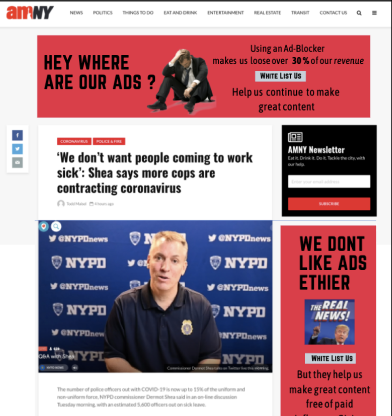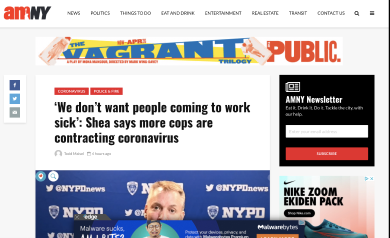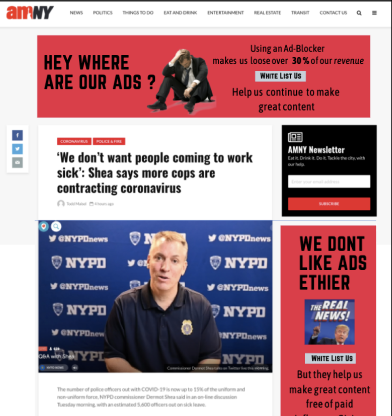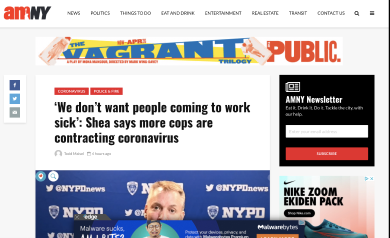 What have I learned from this project?
This project was an exploration of how a corporation's goals of preventing a user from doing what they are accustomed to which is using a ad blocker, can be achieved even when prioritizing the user in the end solution. Prioritizing the users emotions leads to a better solution and good research prevents users from having a negative reaction to proposed solutions. If I were given the opportunity to continue this project I would A/B test different messaging with different colors and themes to see how they perform against each other.
30%
loss prevention effort