Cameron Washington
UX designer
District Productions Website (In Progress)
A redesign for one of my early projects.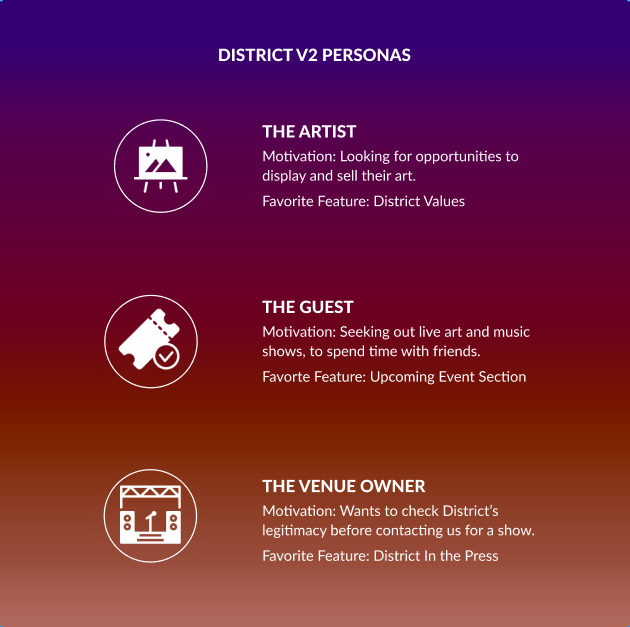 Target Audiences:
There are 3 in the target audiences for this project. The first is The Artist, who can get in touch with District via email or Instagram. The second is the guest, who will be able to purchase tickets and explore pictures and videos from past events. The third is the venue owner who may have never heard of District, and wants to see who else we've worked with.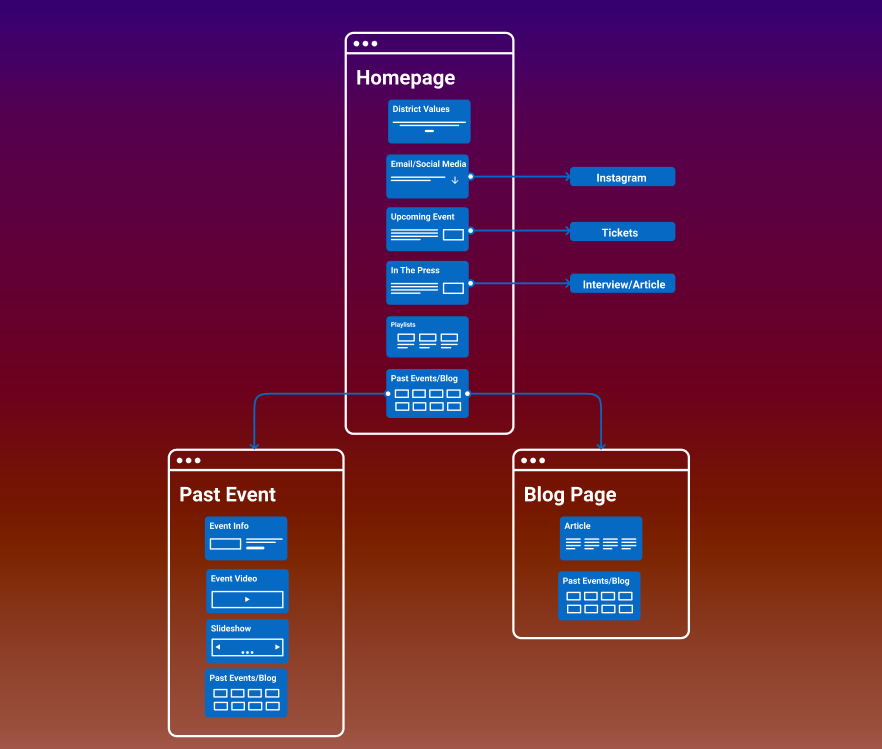 Sitemap:
This is the sitemap for this project. The purpose of the homepage is to spark interest and make it easy to contact us or join an event. The Instagram and ticket links are the highest priority. I believe people will understand District from the homepage, blog pages, and past event pages alone. The number of event and blog pages will increase over time as more events are held.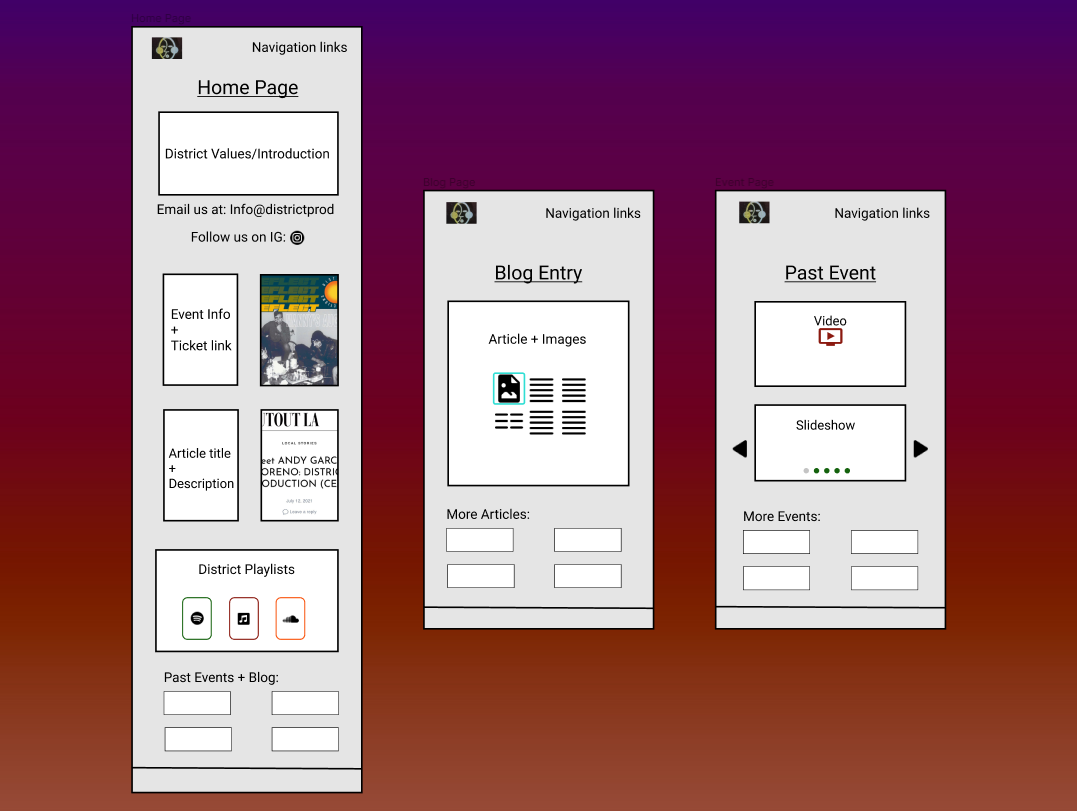 UI:
This is the UI layout for the redesign. I made the mock-ups in Figma, and am currently building the site in Cargo. A preview of the homepage is shown below.
"Lessons Learned" will be written when the project concludes.