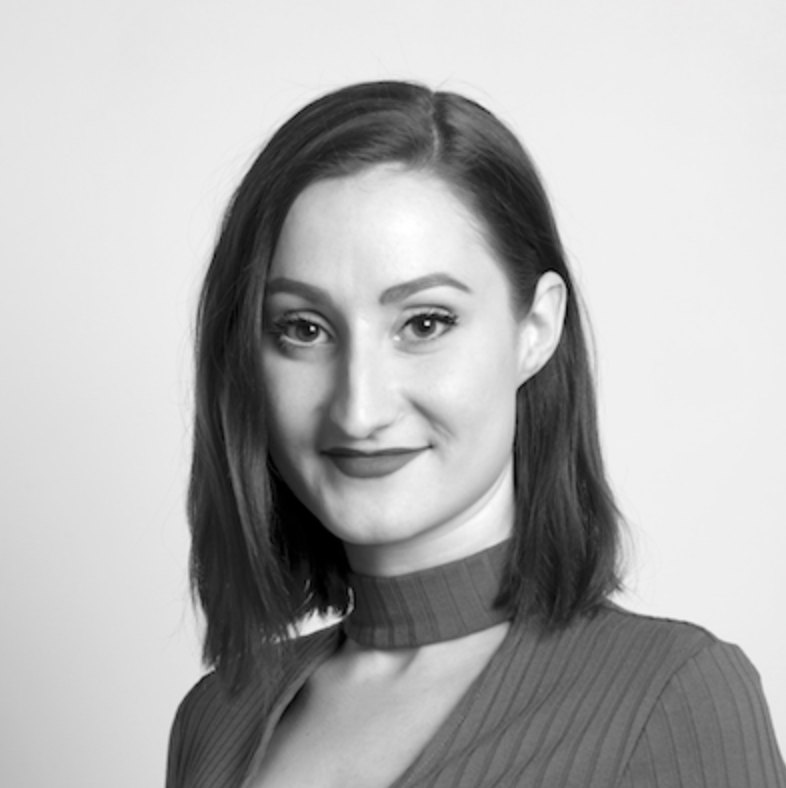 Chloe Blanchard
Design Research & Strategy
Biologic Medication Companion App for RA Patients
Supporting Patients Through the Treatment Process
This project was for a self-administered injectable biologic drug that is prescribed for patients with rheumatic conditions including Rheumatoid Arthritis, Psoriatic Arthritis, Ankylosing Spondylitis, Crohn's Disease or severe cases of Psoriasis.
_
Idea Couture partnered with a global biopharmaceutical company in order to tackle the following challenges for patients with rheumatic conditions...
1. The lack of upfront expectation setting and experience management throughout the drug experience.
2. Common misunderstandings and the lack of support related to dosage changes, adherence, delayed efficacy, side effects or improper injections.
3. The lack of a mechanism to track the treatment experience, milestones, and communicating progress with healthcare professionals.



UX Strategy & Design

My role on the project was to take existing patient insights and use them to define a product, build a prototype and help facilitate the concept validation testing of the proposed solution.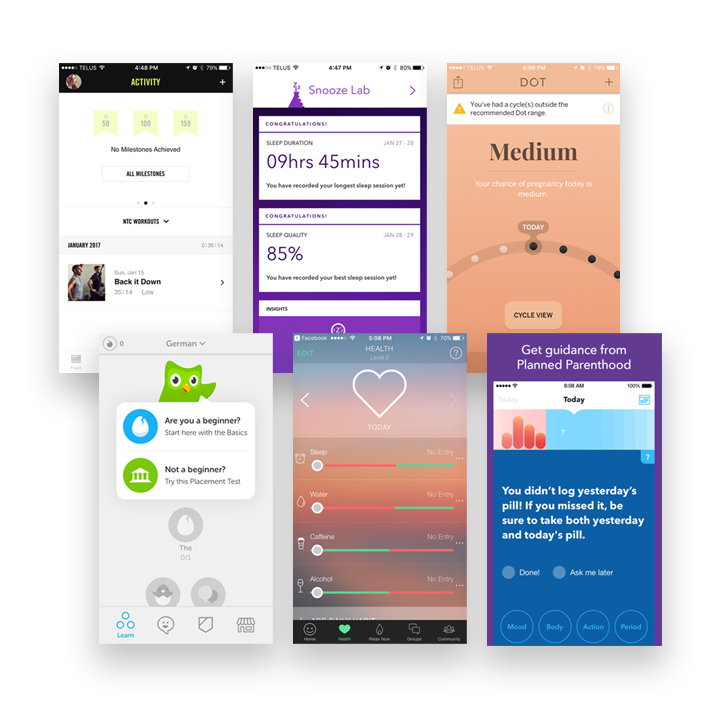 Interaction Scan
We performed a rapid interaction scan to seek inspiration related to progress tracking, smart reporting, and guided experiences. It pulled inspiration from both the healthcare space and non-traditional comparative industries.
The result was a collection of over 100 sources that we used to inspire our ideation sessions.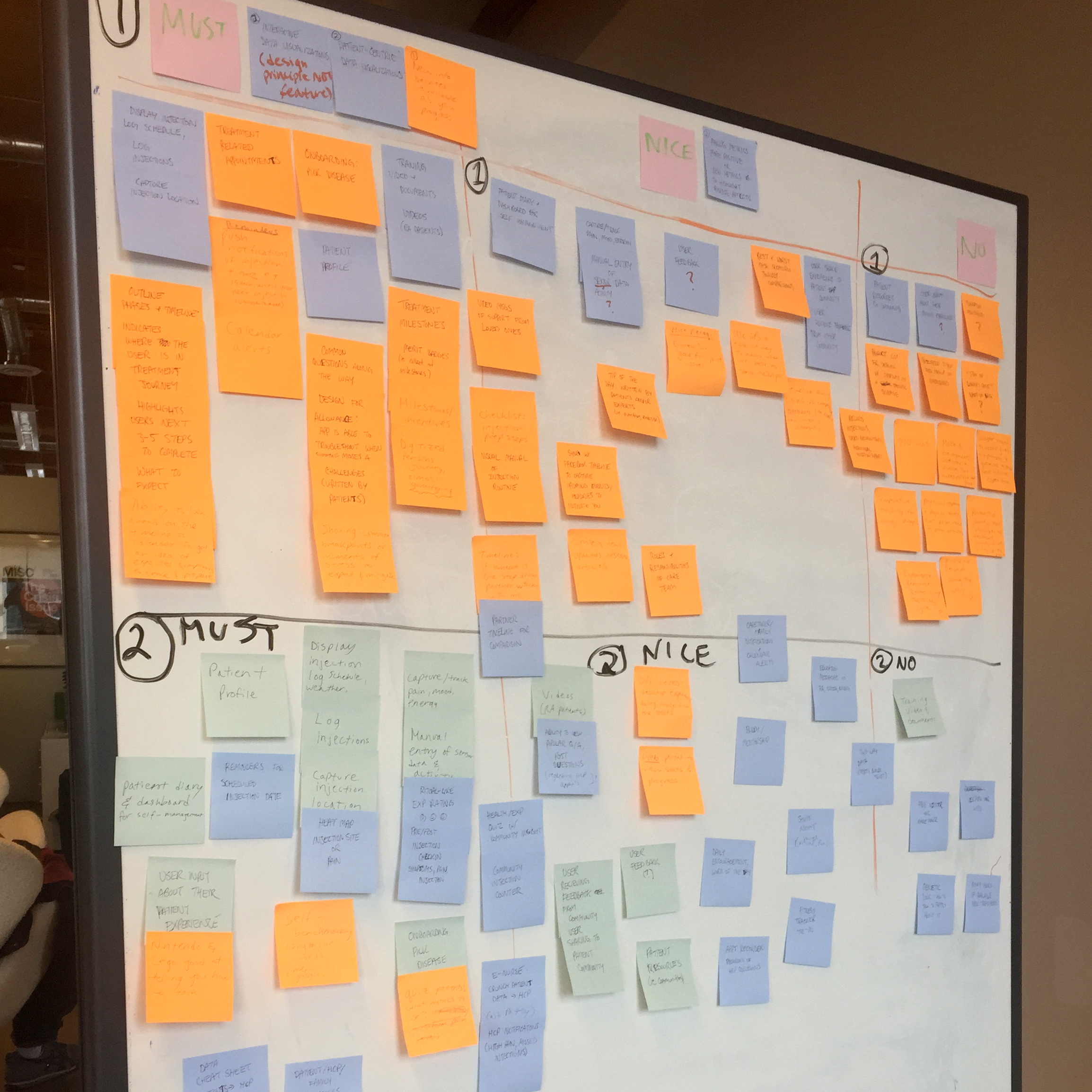 Feature Ideation
We completed a series of ideation sessions within our team as well as with subject matter experts in the healthcare industry using our prior patient research, personas and interaction scan as inspiration.
After coming up with a long list of possible features, we began conducting prioritization activities to narrow the list to the top ten features.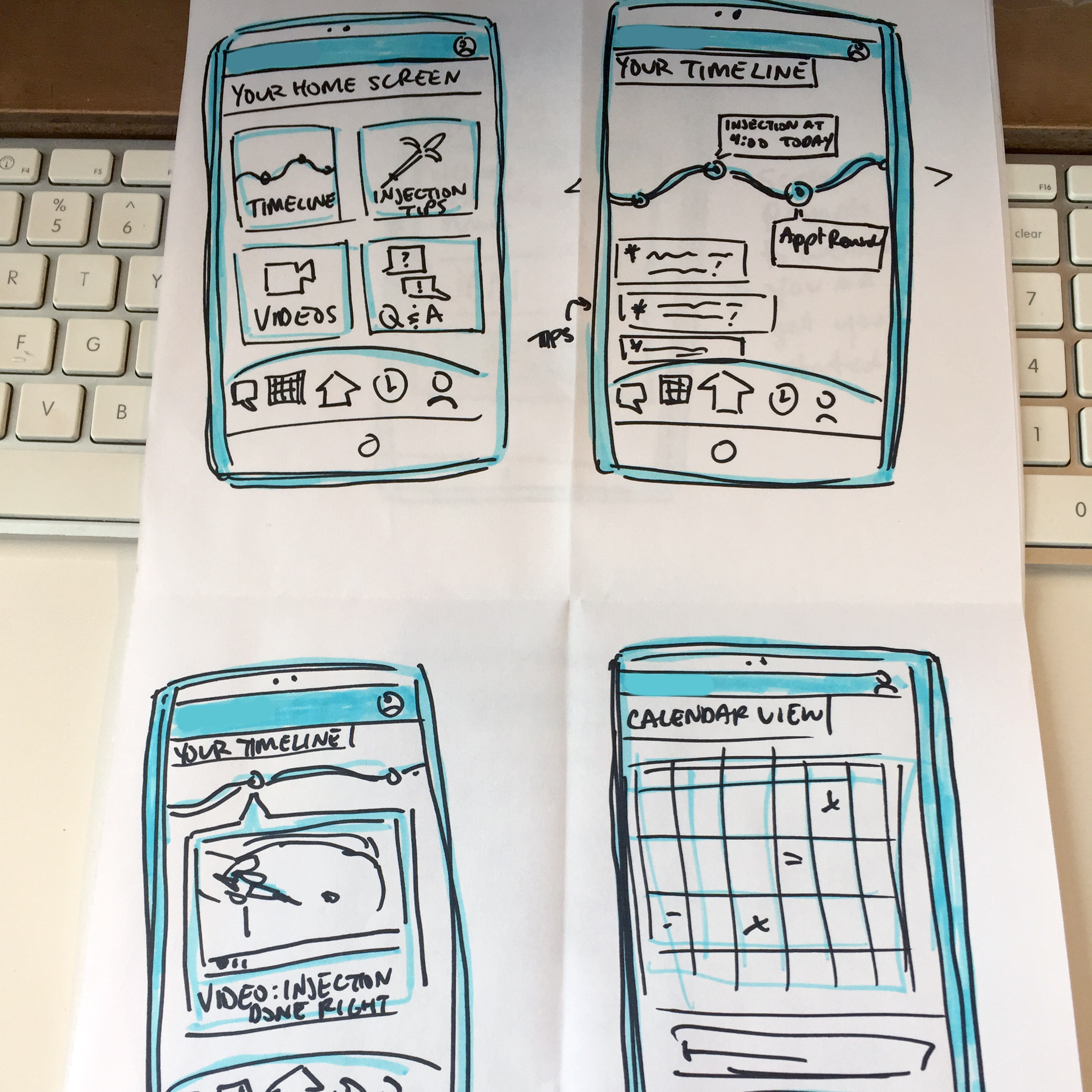 MVP Prioritization
In order to determine which features were worth building into an MVP prototype, we sketched ideas for how the top ten feature concepts might take shape. These sketches helped us in our further prioritization activities.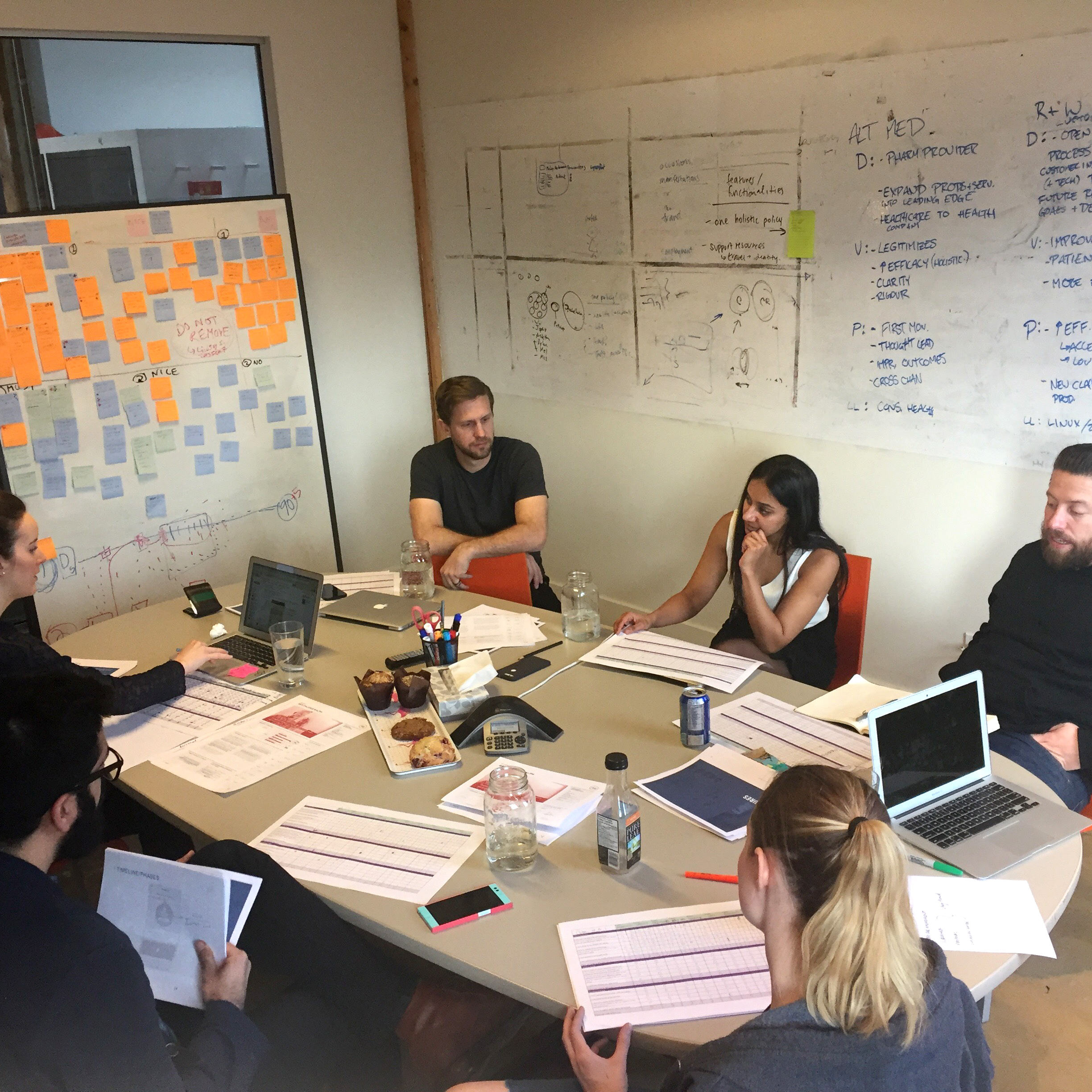 Heuristic Evaluation
Using our feature sketches, our team conducted a heuristic evaluation. We used a structured system to evaluate the value that each feature could provide to each patient persona.
When determining the final 5 features for testing, we combined the results of our heuristics evaluation with an assessment of each feature's value to the business and its technical feasibility.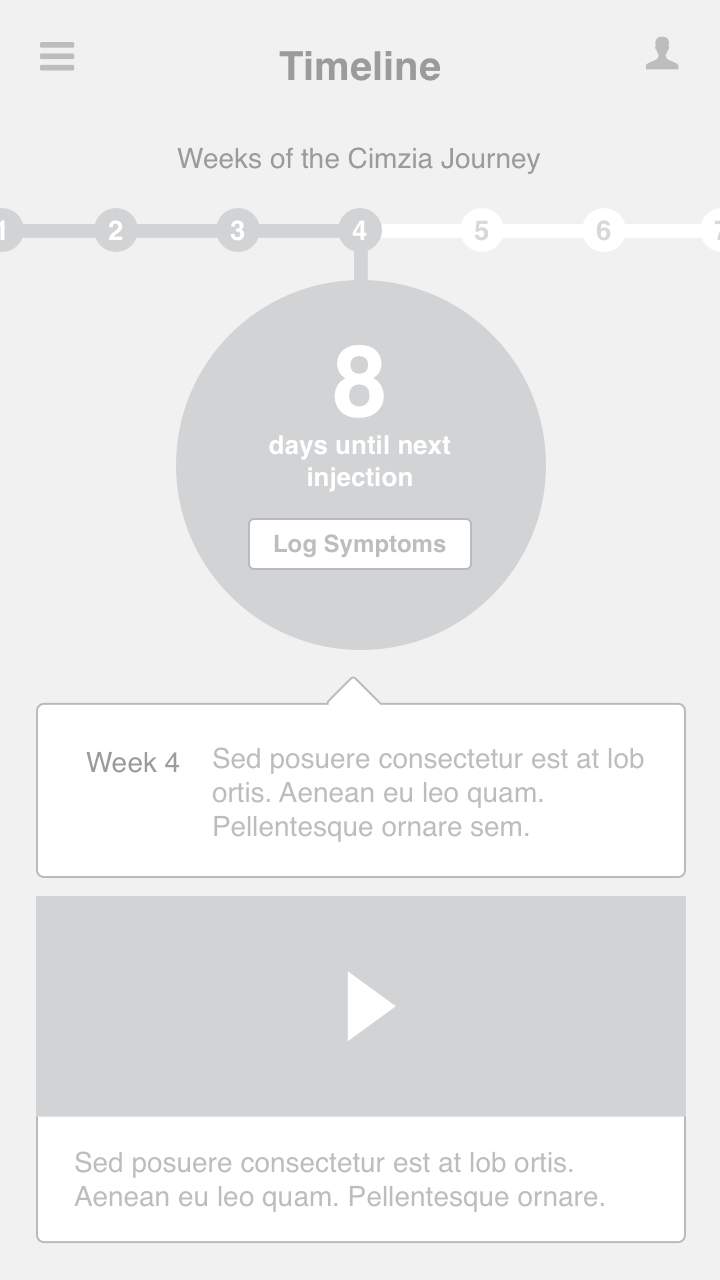 Patient Testing
In this research, we brought wireframes of our prioritized features in front of Rheumatoid Arthritis (RA) patients to better understand the patient experience and how the mobile phone app concept could assist patients with self-management of their treatment.
Research Outline
Reflecting on the RA Experience



Storyboard Walkthrough

Feature Discussion

Feature Screening Matrix

Pairwise Comparison
Storyboard by Jen Backman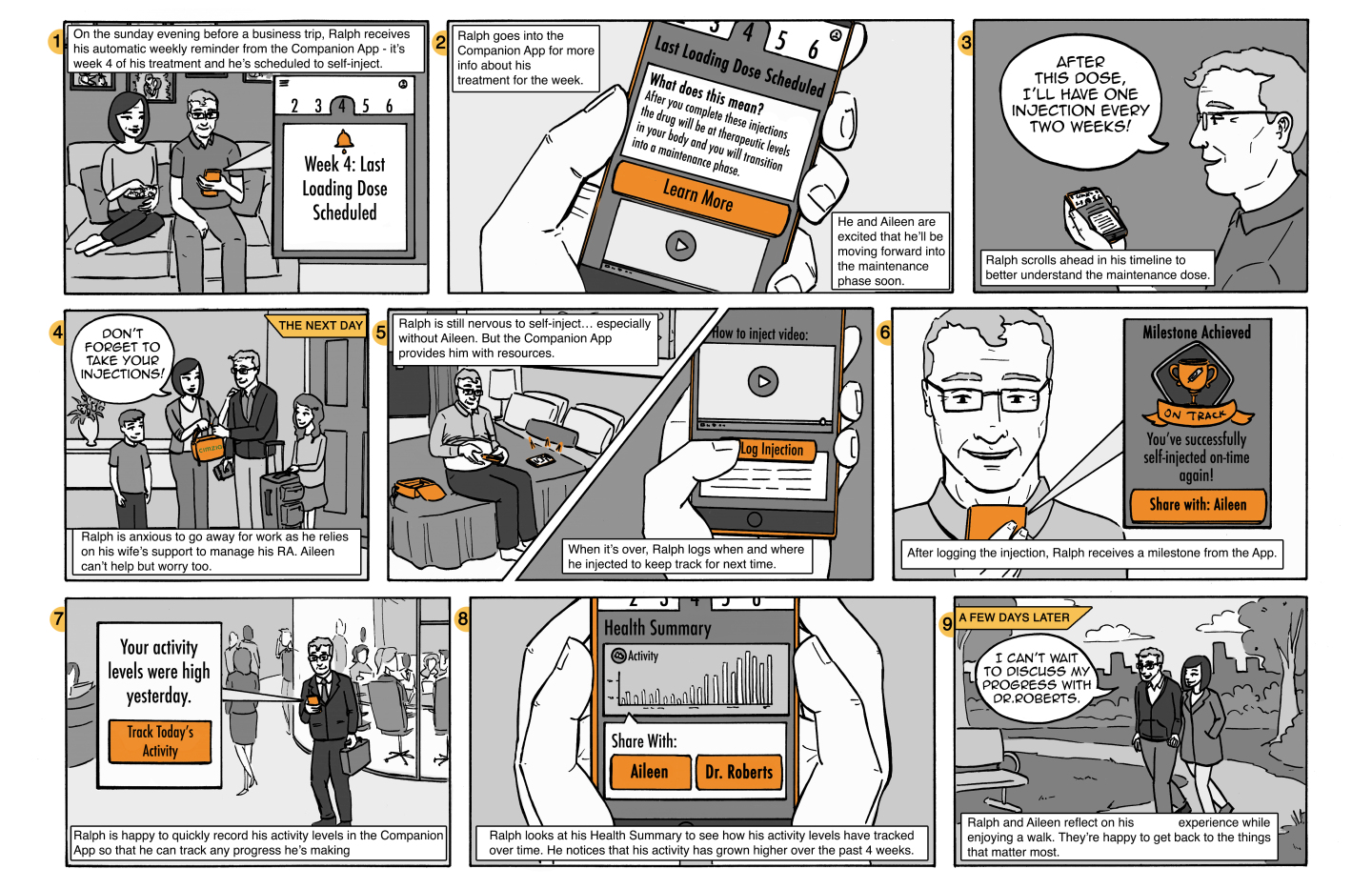 Product Design & Prototype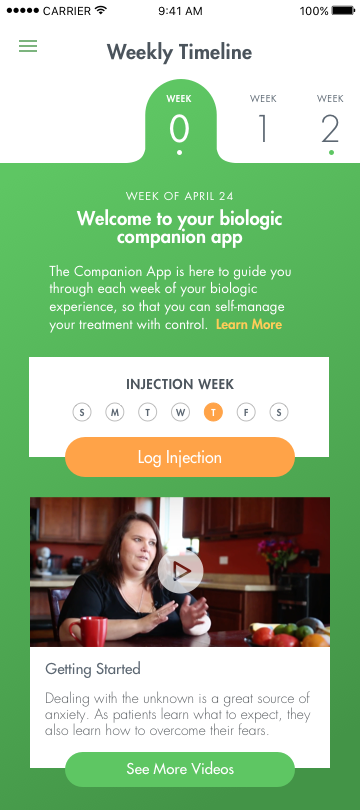 The MVP prototype depicted the prioritized features, taking into account the feedback from our patient research.
Features
Timeline: A personalized weekly timeline that guides users through their treatment experience in real-time with their injection schedule and support resources.
Health Tracking & Summary: Users can track their experience to measure their progress. Their tracked information is summarized in an insightful visual format so that they can easily communicate their progress to others.
Milestones: Significant treatment and health milestones are recognized so that patients can celebrate their moments of progress and stay motivated to continue treatment.
Personalized Reminders: Patients have control of how they are reminded to take their injections and how they notified about milestones and health tracking.