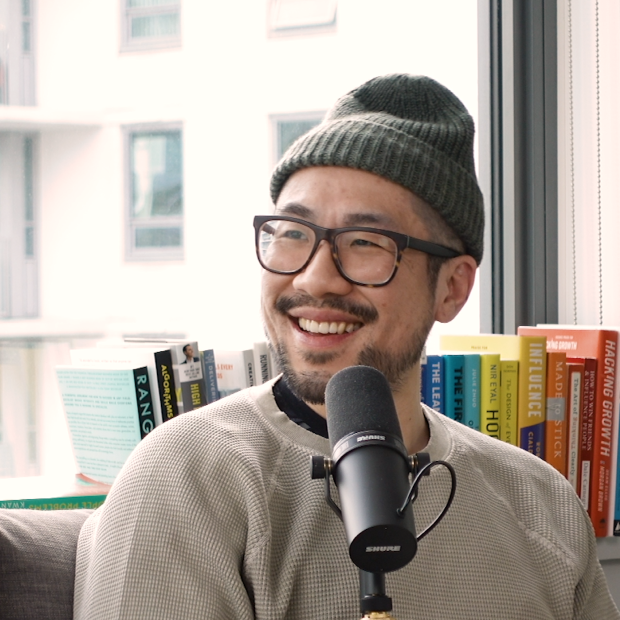 Decide
Research products in one single tab while you shop online
Overview
Decide is designed for online shoppers to make better, more well-informed purchase decisions. Information on the Internet is fragmented and overwhelming. Decide wants to make the research experience easy, fast, and manageable.
The Problem
I will admit this is one of those "solving-my-own-problem" ideas. Before I purchase anything online, my process will start by doing research on the product. My research will include reading over the following:
Product features

Professional reviews

Consumer reviews
The above research will assist me in better understanding the product so that I can make an informed decision. Knowing exactly what the product offers will help me prioritize features that are important to my needs. Considering professionals with consumer reviews is to offset any potential bias and subjective opinions. The goal is to make a purchase decision based on objectivity, not subjectivity.
In this process, the most challenging part is managing the quantity and quality of the information. Obtaining the information is easy. A simple Google Search will do. However, what happens after is the problem.
Research
My instinct tells me that someone must have a solution to my problem. I am a big fan of Chrome extensions. So the first place I look is the Chrome web store. When I search for product research, there are only three* extensions.
Despite the lack of options, I decided to give it a try. Unfortunately, the extensions are designed primarily as a business intelligence tool, where users find and validate product ideas from large e-commerce platforms, such as Amazon. This type of extension is not what I need.
Without much luck from the Chrome web store, the next logical place is Google. I believe I will have better luck by broadening the search as well as widening the search term using the product research app. Surprisingly, the result is about the same (see video). At this point, I know this could be an opportunity for me to solve this problem.
*Jungle Scout offers a Lite and Regular version. Lite is free so there are only two extensions.
Objectives
To consolidate research information in one single, easily accessible place

To deliver credible and accurate research to our consumers whenever they want it

To enhance the omnichannel shopping experience

To reduce buyer's remorse
Personas
Consumers who want the best value. They want the best price-to-performance ratio

The purchase decision is NOT primarily driven by cost. They genuinely want a product that will deliver the features that they want, at the right price

Don't mind spending some time research

Love technology
Customer Journey
To visualize the entire online shopping experience from research to purchase for consumers who will be using Decide. The goal is to uncover any potential opportunities and pain points that might have been overlooked. I am using the template provided by the Nielsen Norman Group.
Wireframes
Using Moqups allows me to create prototypes very quickly as well as explore concepts. This is great for usability feedback. In addition, I can get a better understanding of the technical constraints by showing a prototype to a developer.
Just like any Chrome extension, it can be activated when consumers click on it. The reviews modal will open when consumers click on "watch review now". There are two types of content: written and video. They will be parsed from the available content on the web.
There are filters that sort content by popularity (views and clicks) and by date (most recent to oldest).
The initial estimations are:
Need to build a database so that content can be parsed and reformatted in a way that makes sense to Decide consumers

Building a database will take time. Need time to explore and research

Without a database, filters can't be done
After showing this to a few developers, Kaustubh has decided to join. He is the UI Designer and Developer at Later (yes he is my co-worker).
Results
The experience of shipping my first stand-alone product is rewarding. My partner and I were very excited when we saw the upvotes on Product Hunt. Reading people's positive comments about Decide reminds me why I enjoy solving problems for customers.
Despite having only 26 active users, I am not disappointed at all. Do I secretly want it to become a household name? Absolutely. At the moment, we are okay with the outcome because there is no marketing effort
However, I am surprised that none of the Decide users signed up for the forum. My rationale is that a forum is a far more effective tool for building community and to encourage the adoption and usage of a new product. Unfortunately, I overlooked the inability to add a link on the Chrome store. We are only able to mention the URL of the forum which can only appear as text in the description. The next step is to add a web page to promote the community forum by asking users to sign up. The web page can also increase our web presence by using some basic SEOs.
Chrome Extension Reviews
"As someone who doesn't inherently trust a lot of Amazon reviews, this tool came in SUPER handy for researching Christmas gifts this year. Just visit an Amazon product, load up the plug-in and get instant access to video reviews right there in the tab. So handy! "

"This plug-in is simple yet clever. I used it to choose my home office chair. The experience was pretty seamless - I clicked on a chair and it populated a relevant list of video reviews which you can watch right in the tab. Recommended."