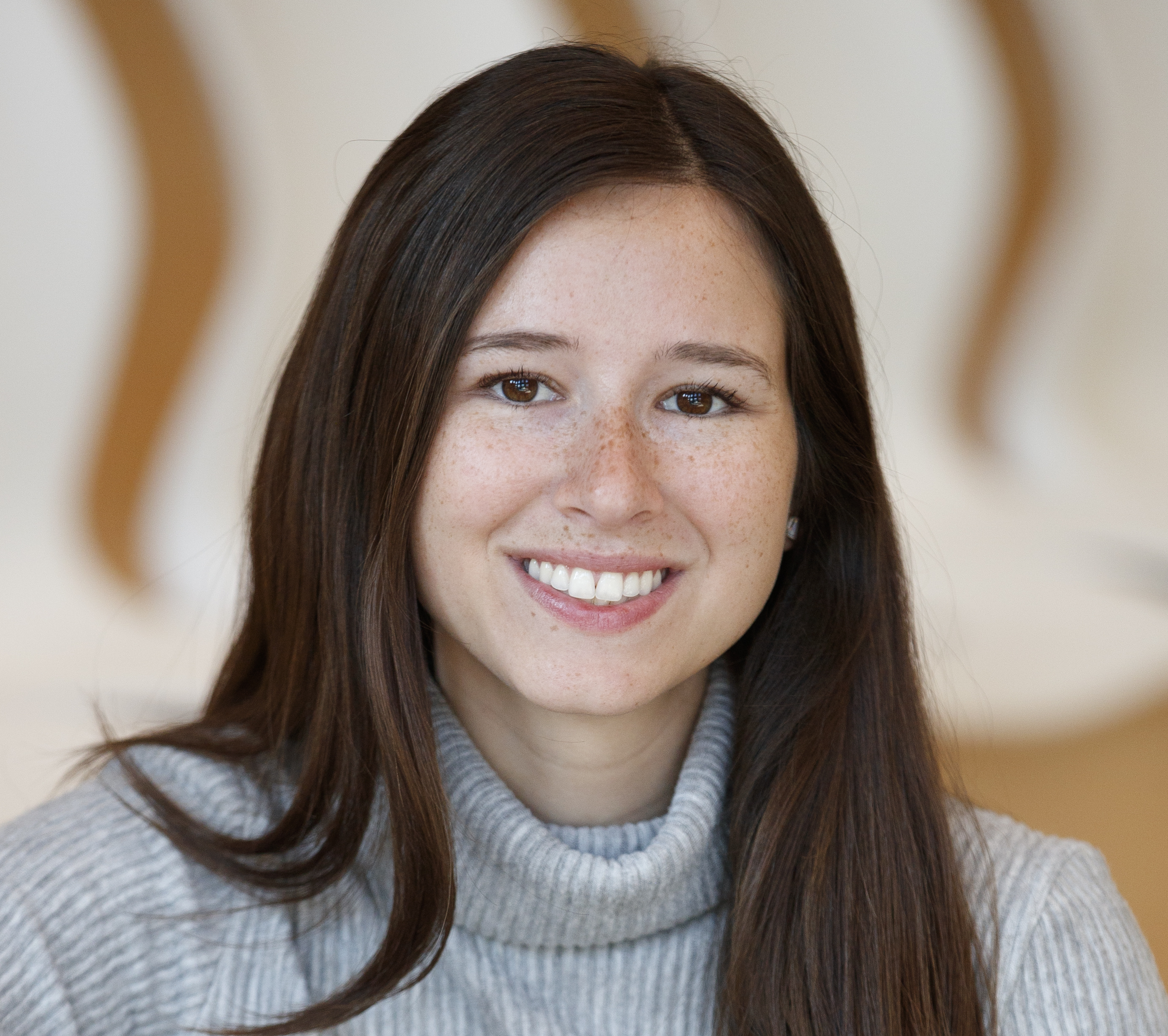 Elisabeth Pefanis
UX Designer
Ingenium
Data Analysis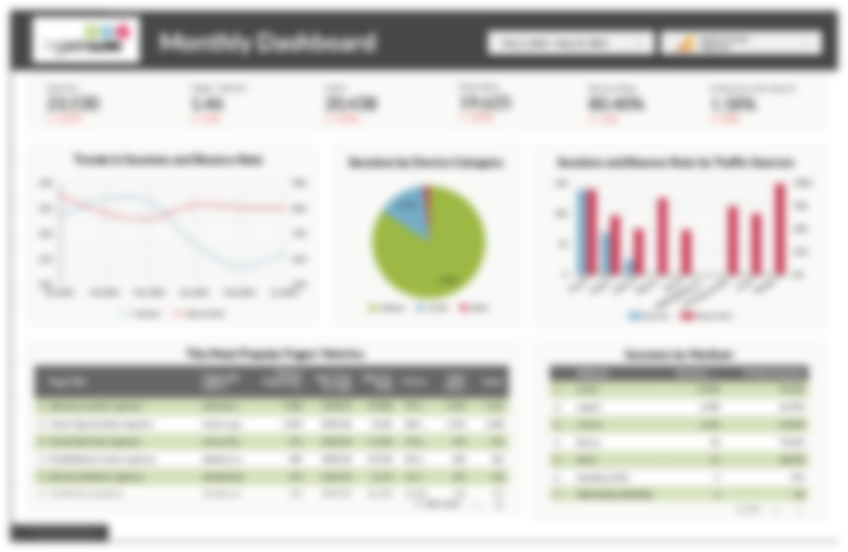 Company Overview
Ingenium is both a corporation and a brand. As a corporation, it oversees three Canadian national museums: the Canada Agriculture and Food Museum (CAFM), the Canada Aviation and Space Museum (CASM), and the Canada Science and Technology Museum (CSTM). As a brand, Ingenium positions itself as a keeper of memory, a celebrant of the people and communities who shaped history, and a source of inspiration for future generations.
Design Challenge
Ingenium requested an overall report on how the website was performing, what content was working well vs. what was not, and a comparison of data from pre/post their new website.
Proposed Solutions
Recommendation 1: Take advantage of cyclical spikes and focus on content that drives traffic

Recommendation 2: Conduct additional research on pages with high bounce and exit rates

Recommendation 3: Utilize social media
Design Process
Role: UX Researcher

Skills Applied: Data analysis, Google Analytics, Google Data Studio

Scope: 3 weeks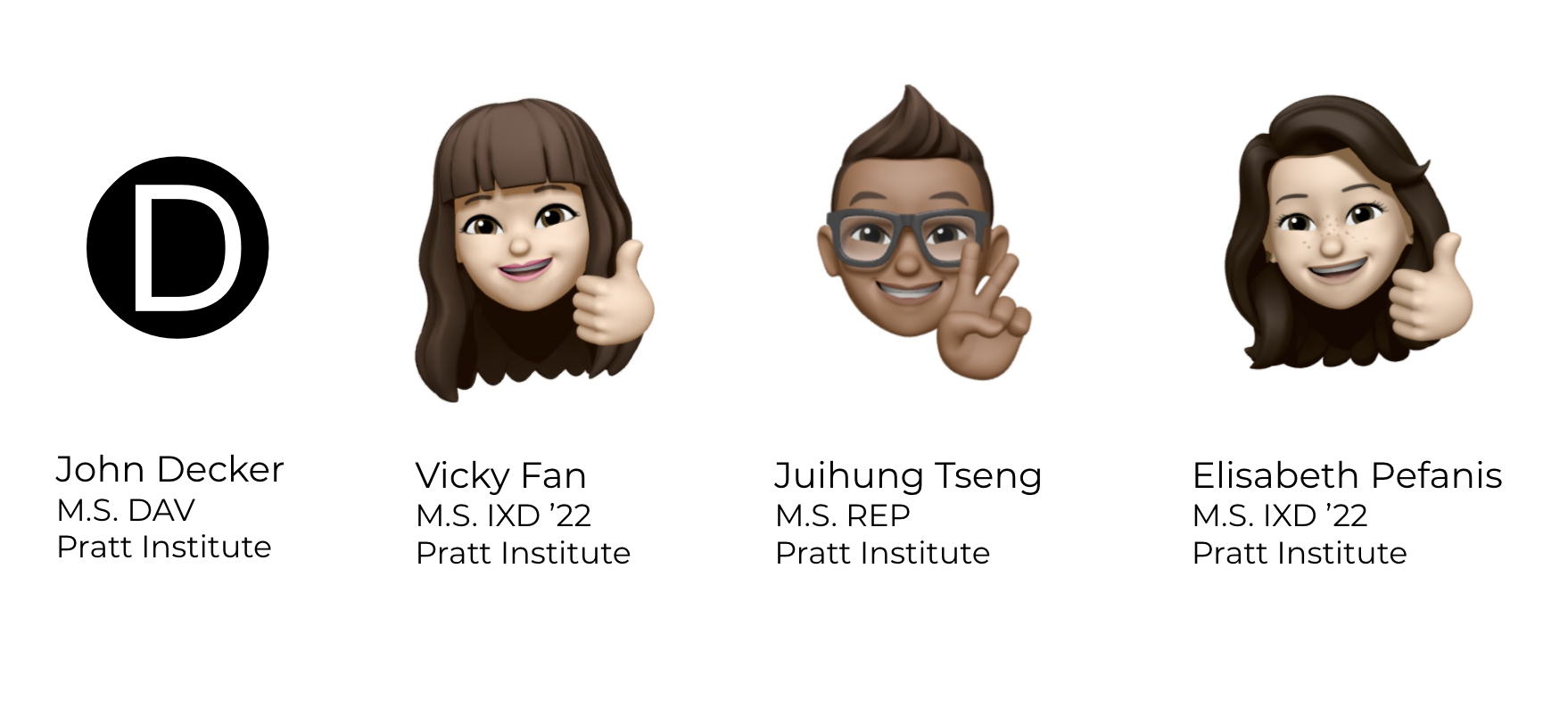 Research Objectives
To begin the data analysis, our team of UX Designers from the Pratt Center for Digital Experiences met with Ingenium to clearly define the goals and objectives for their website:
Understand trends over time

Pre/post redesign metrics

What areas are performing well and which are areas of opportunity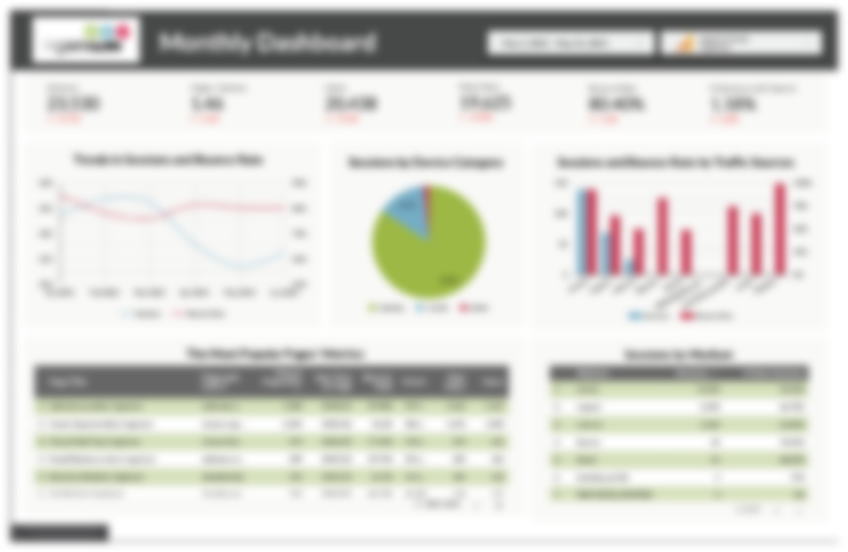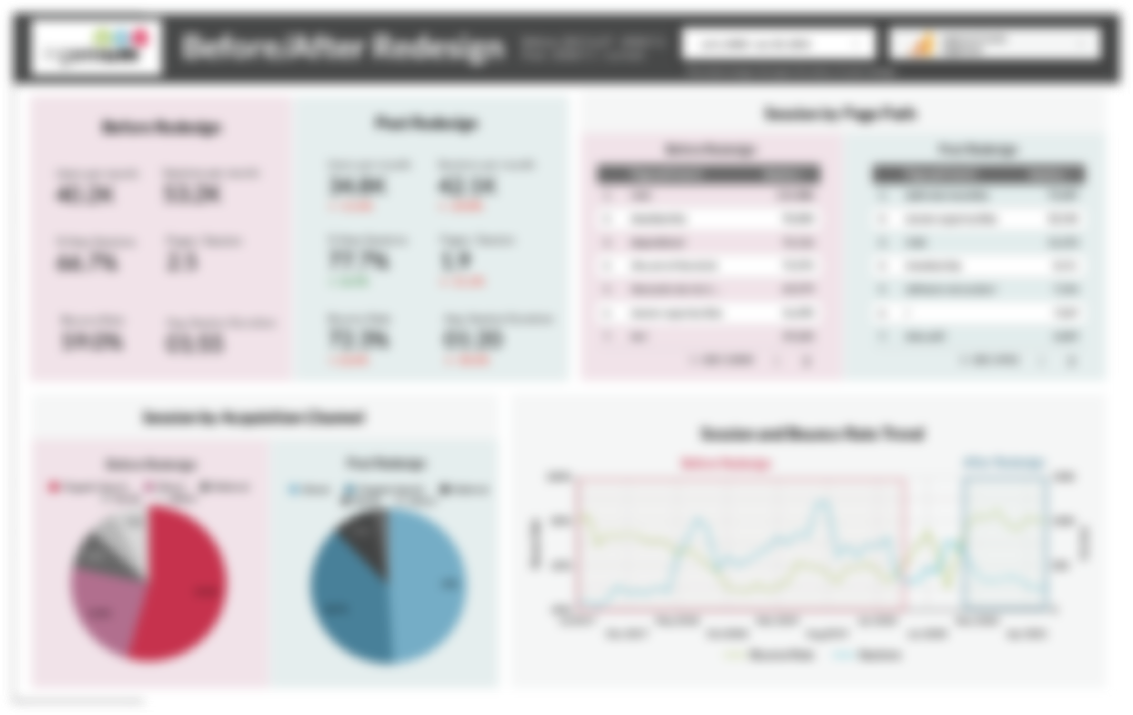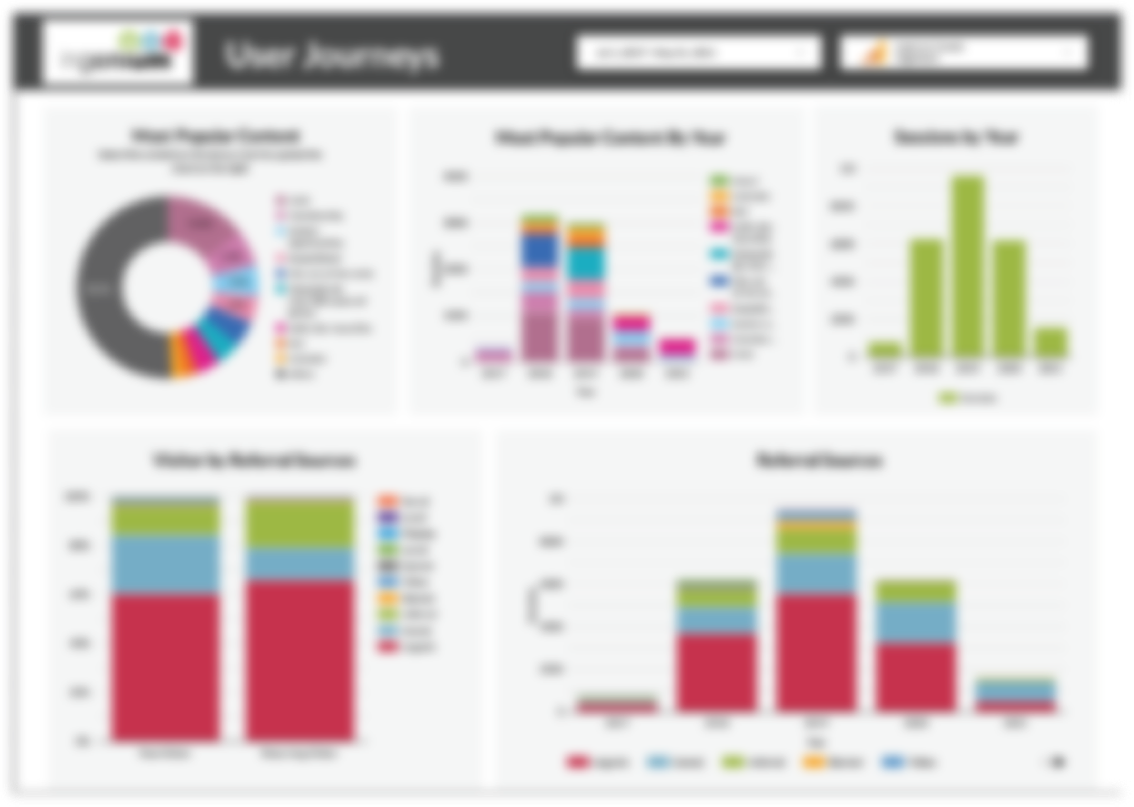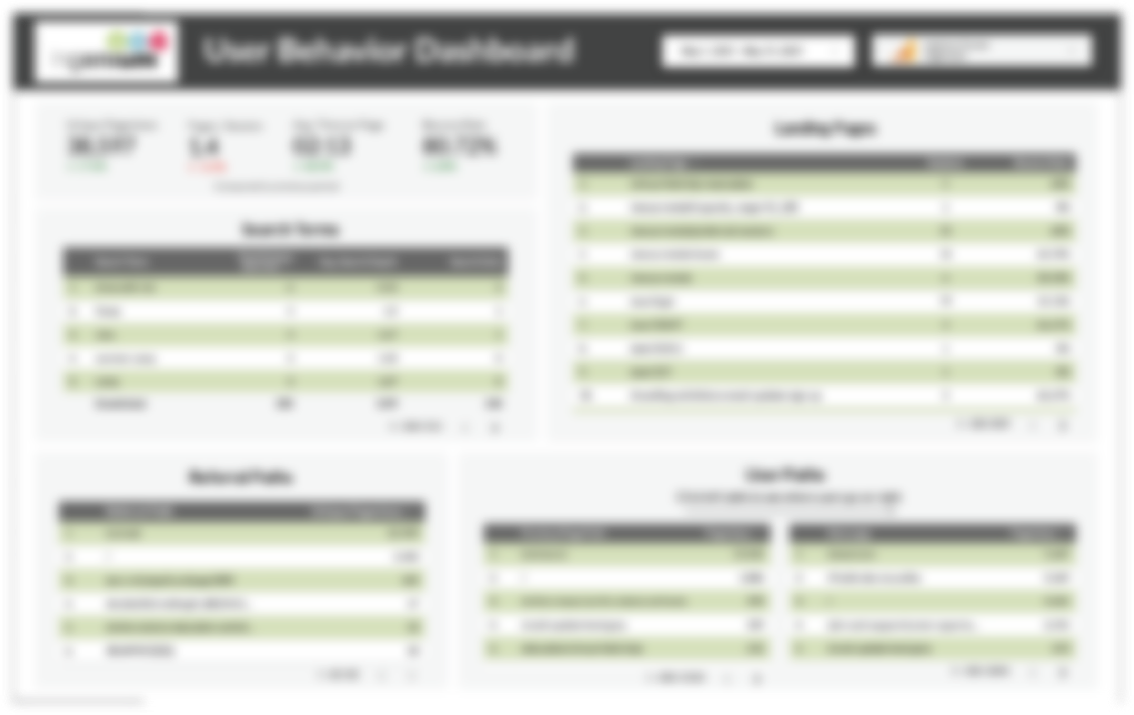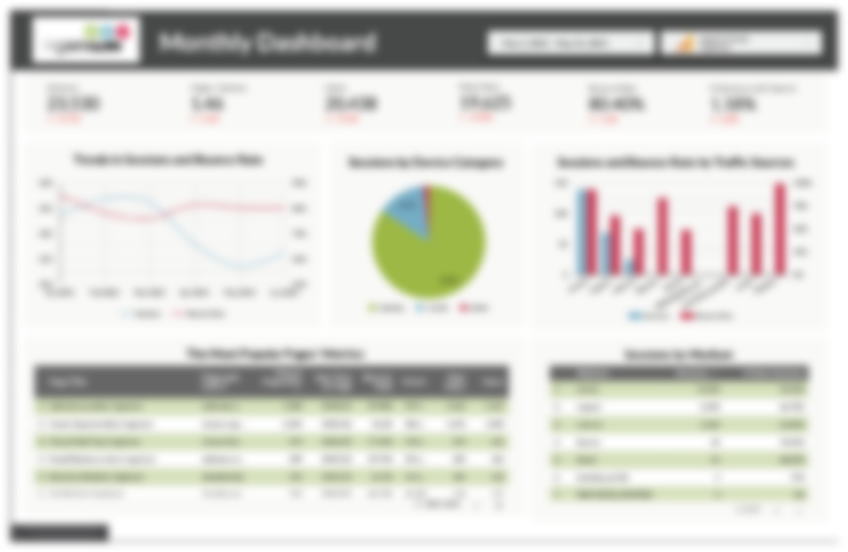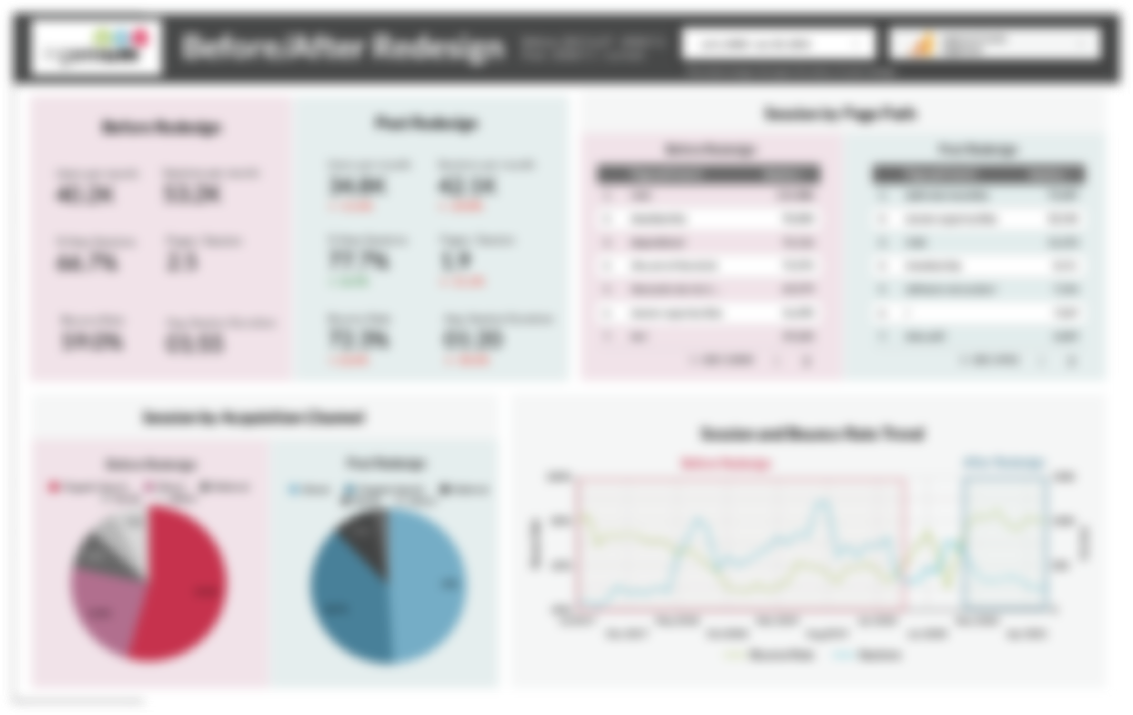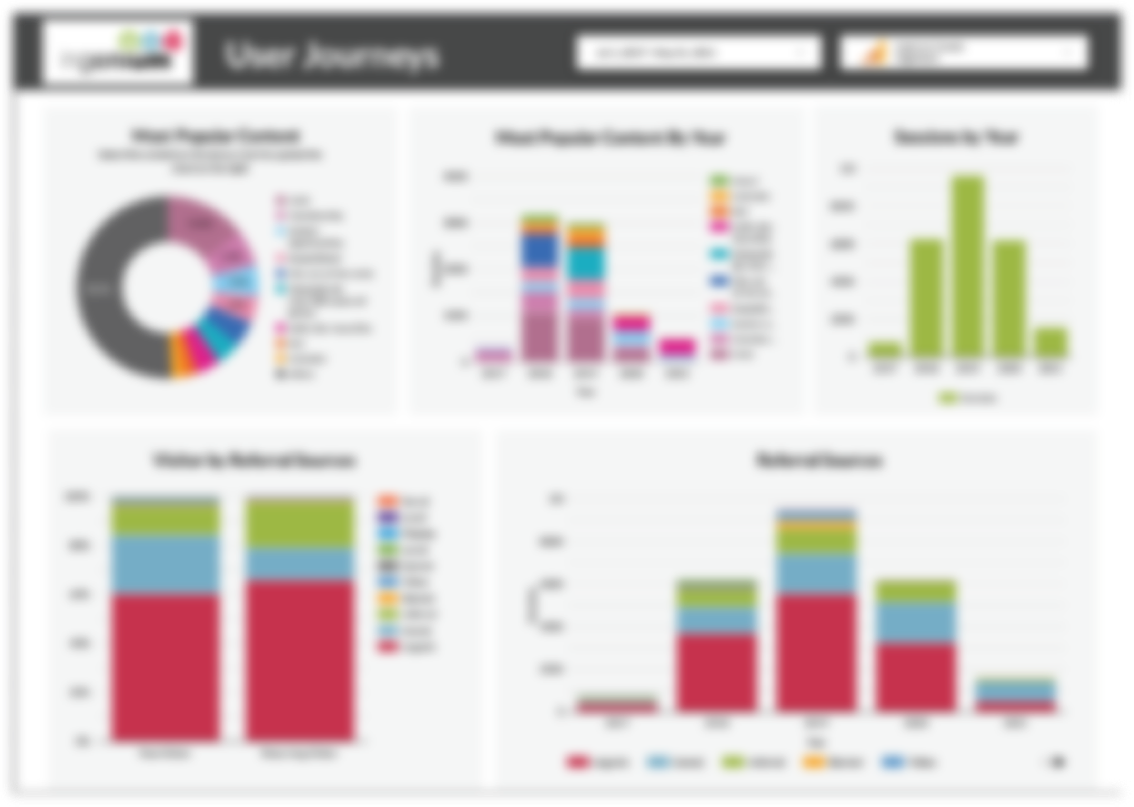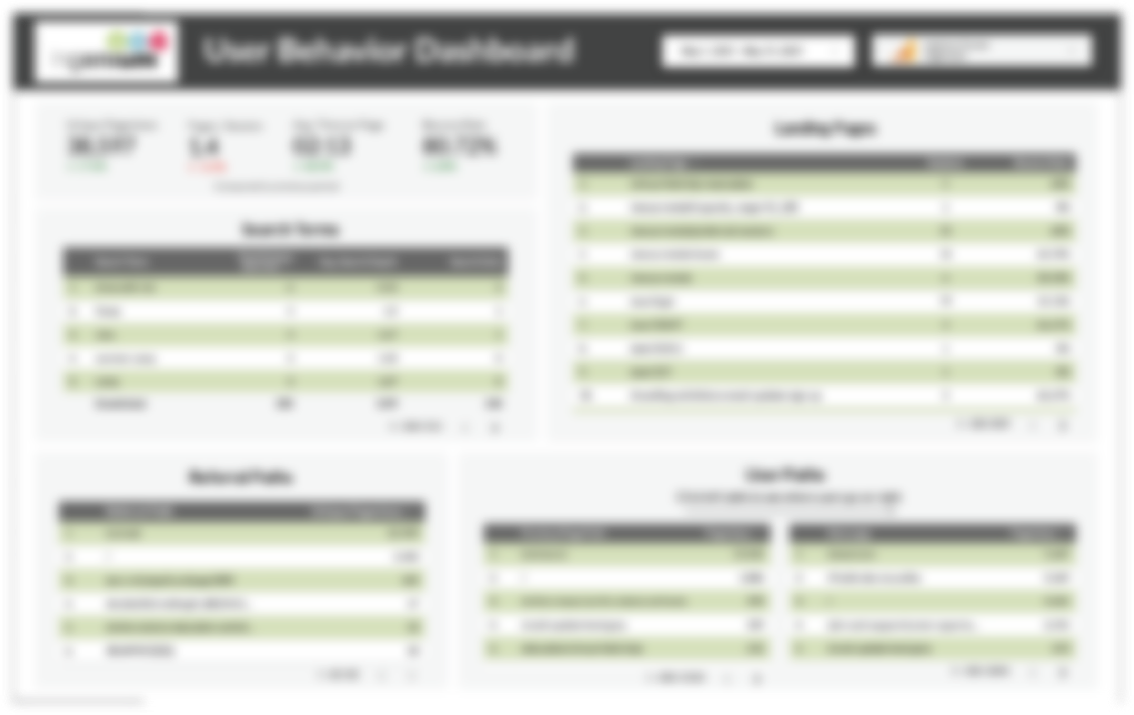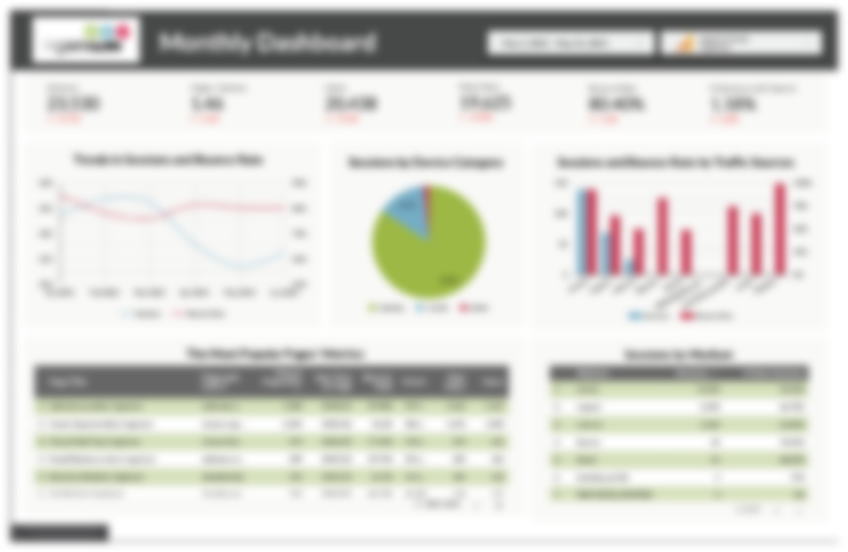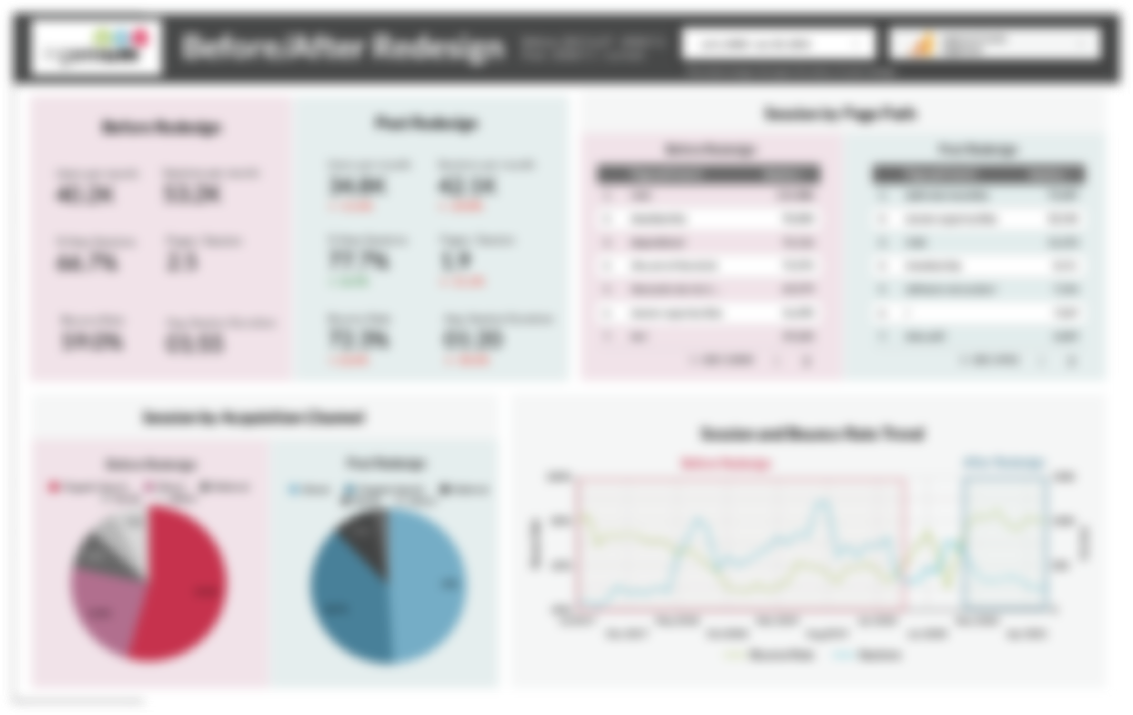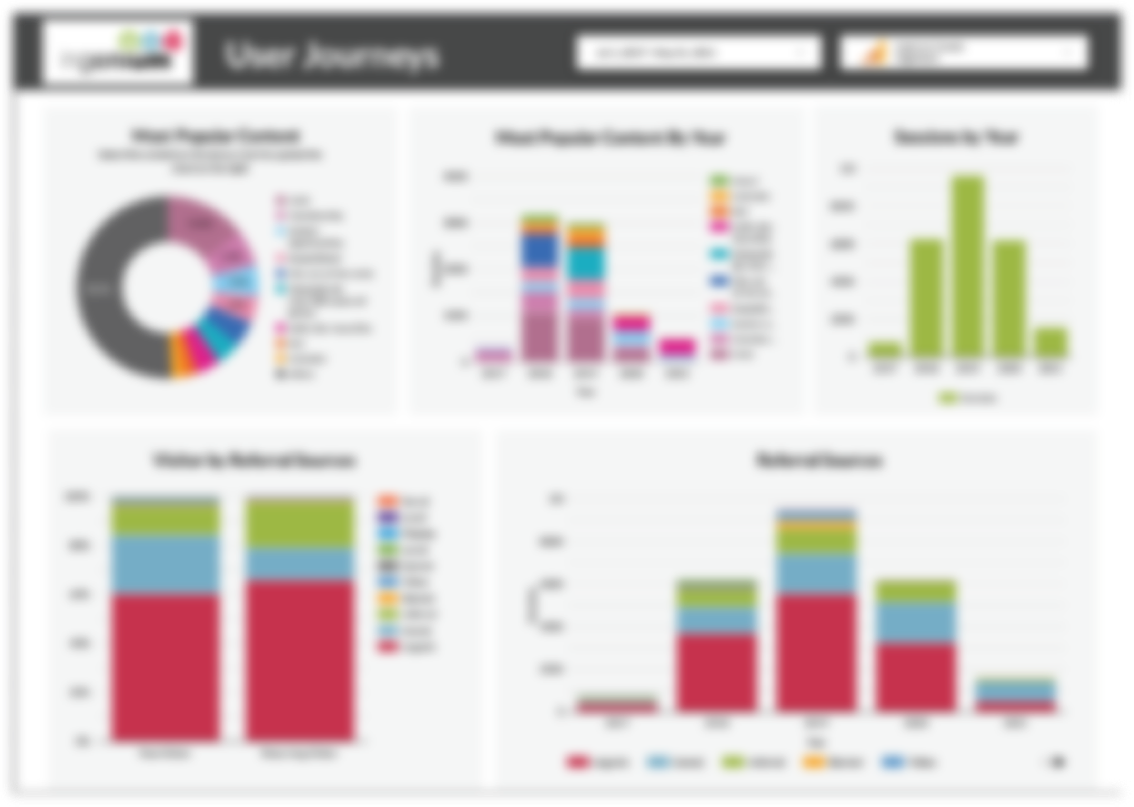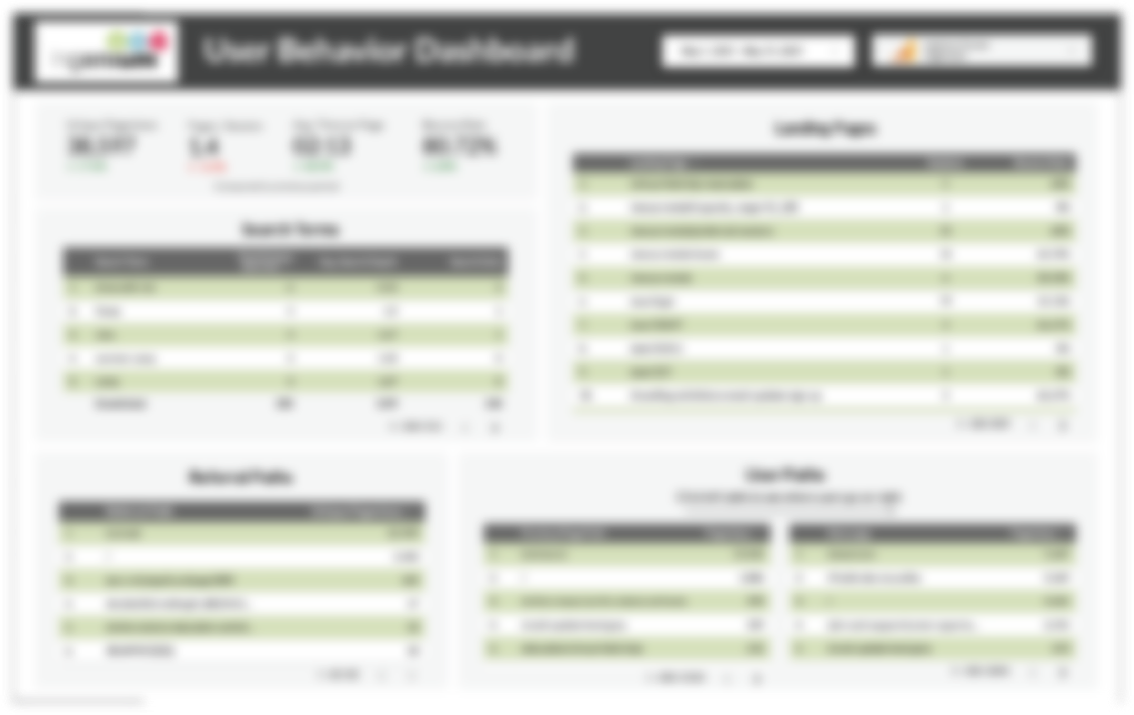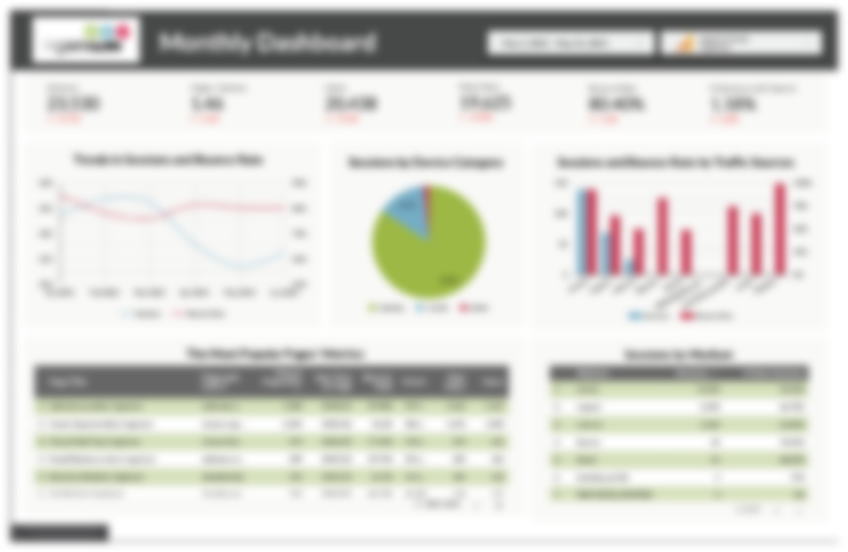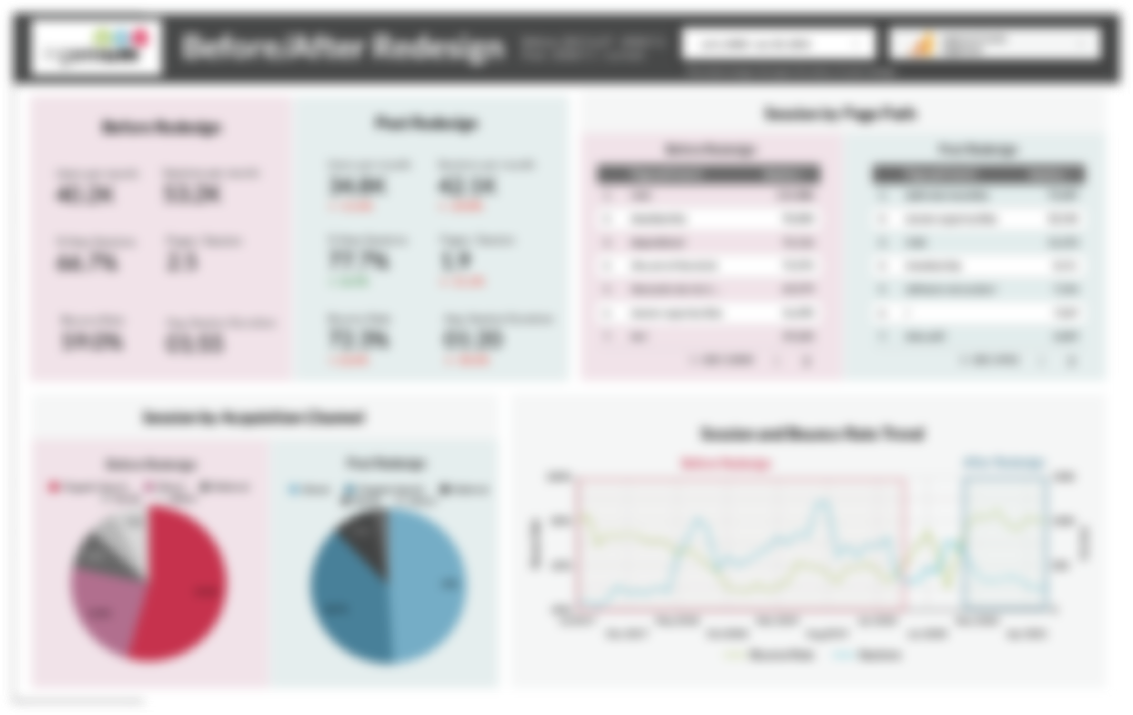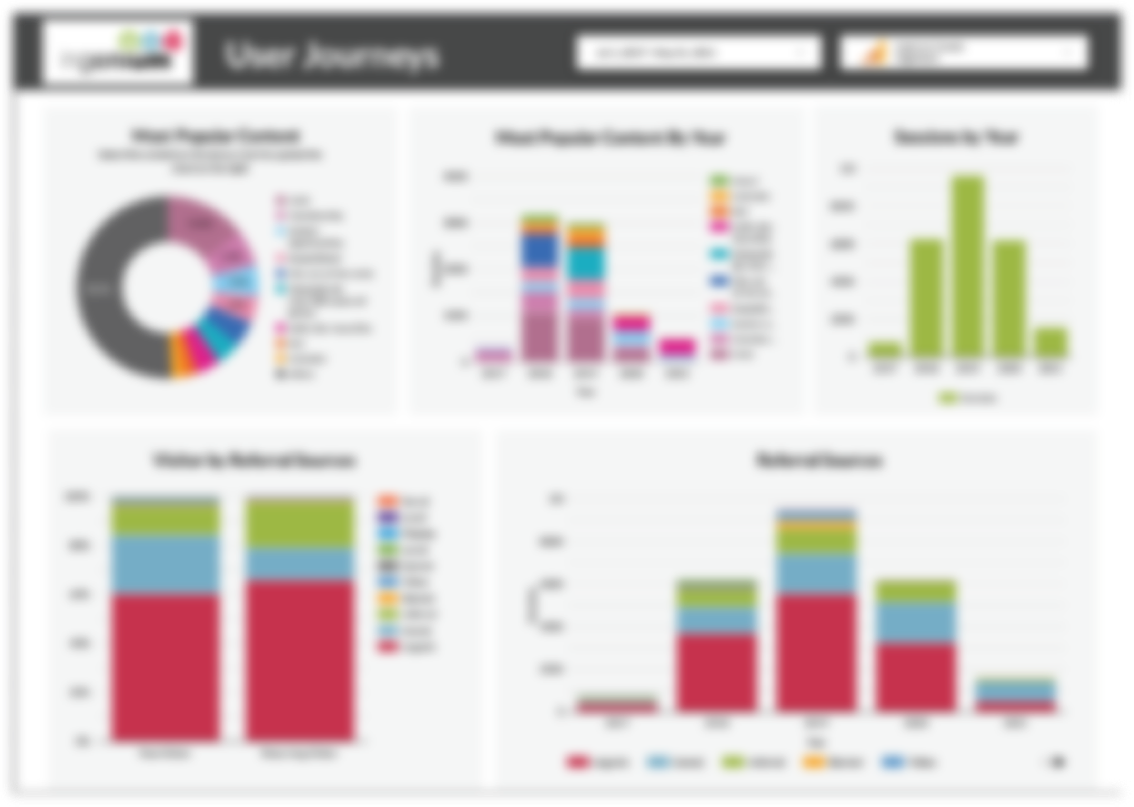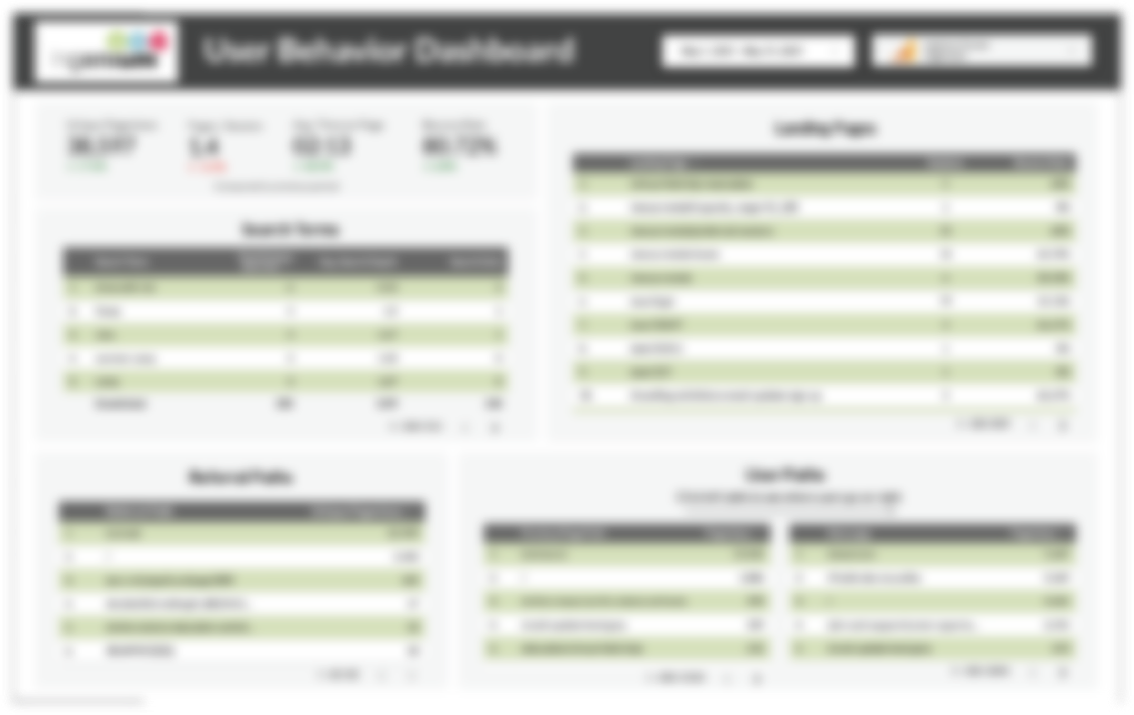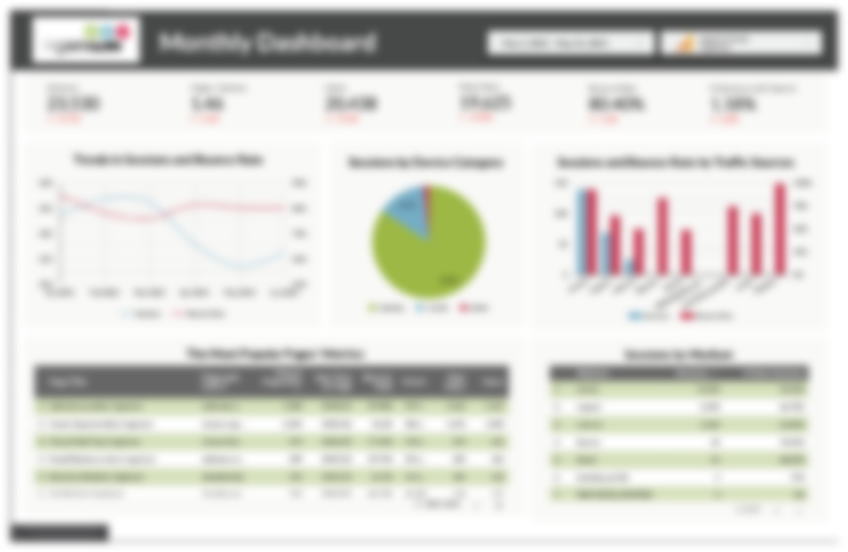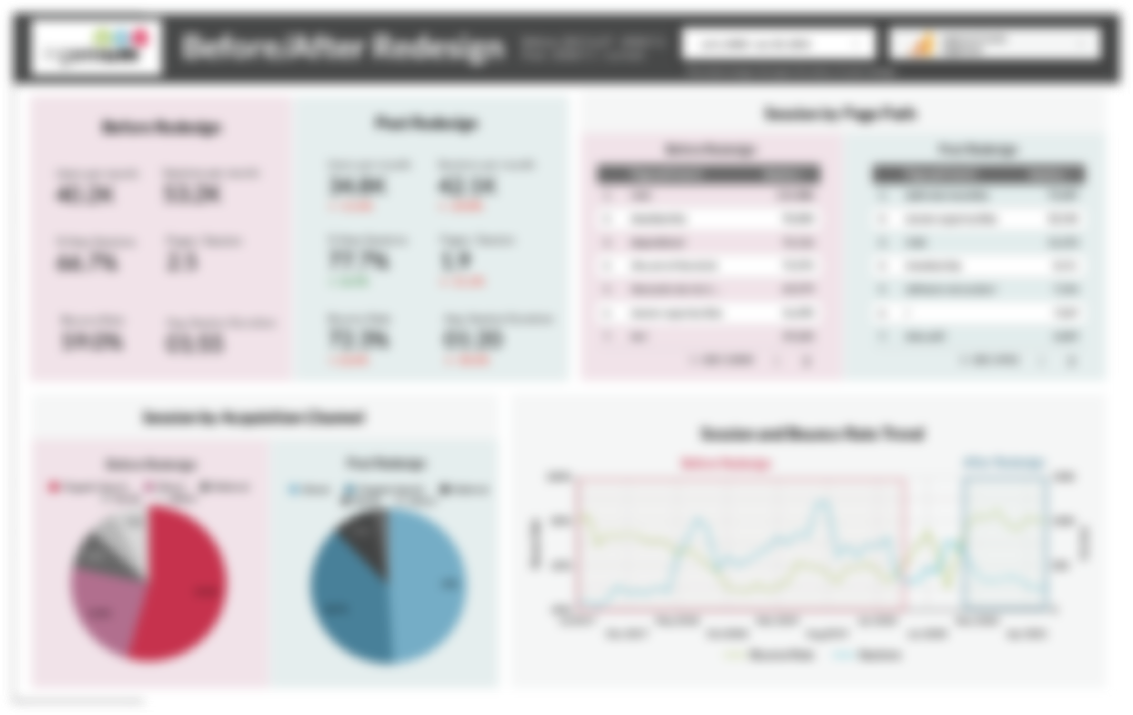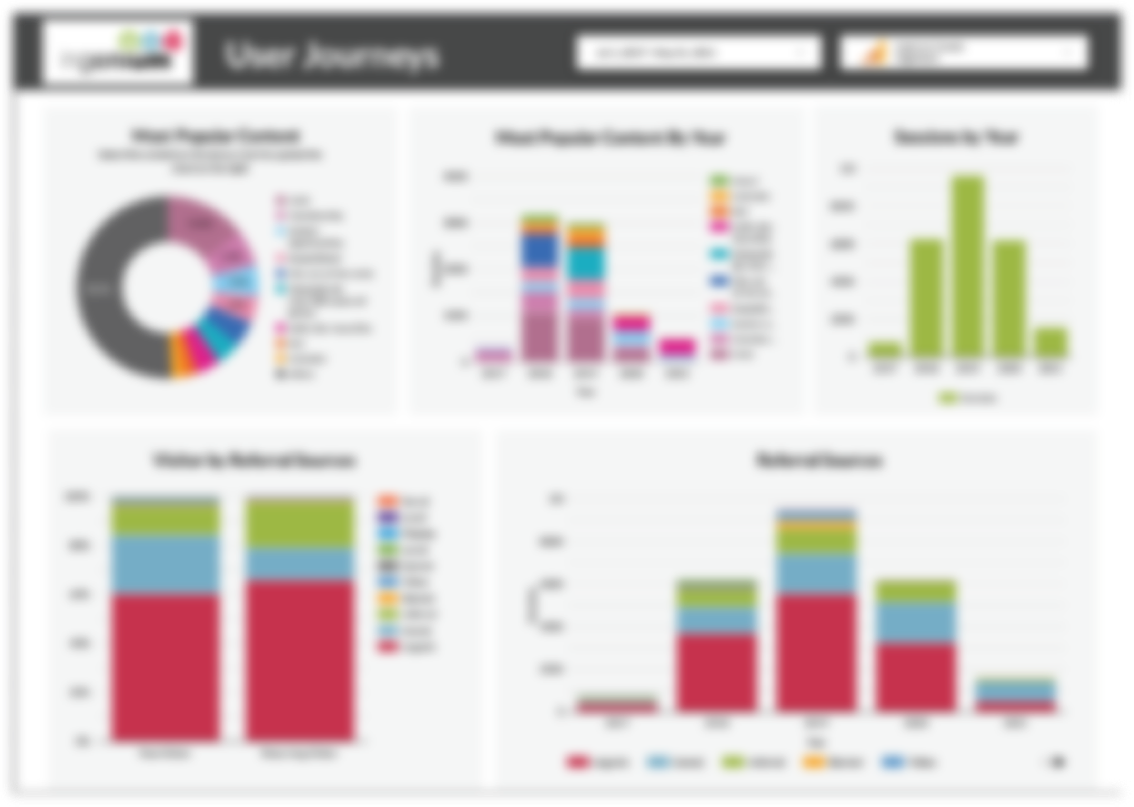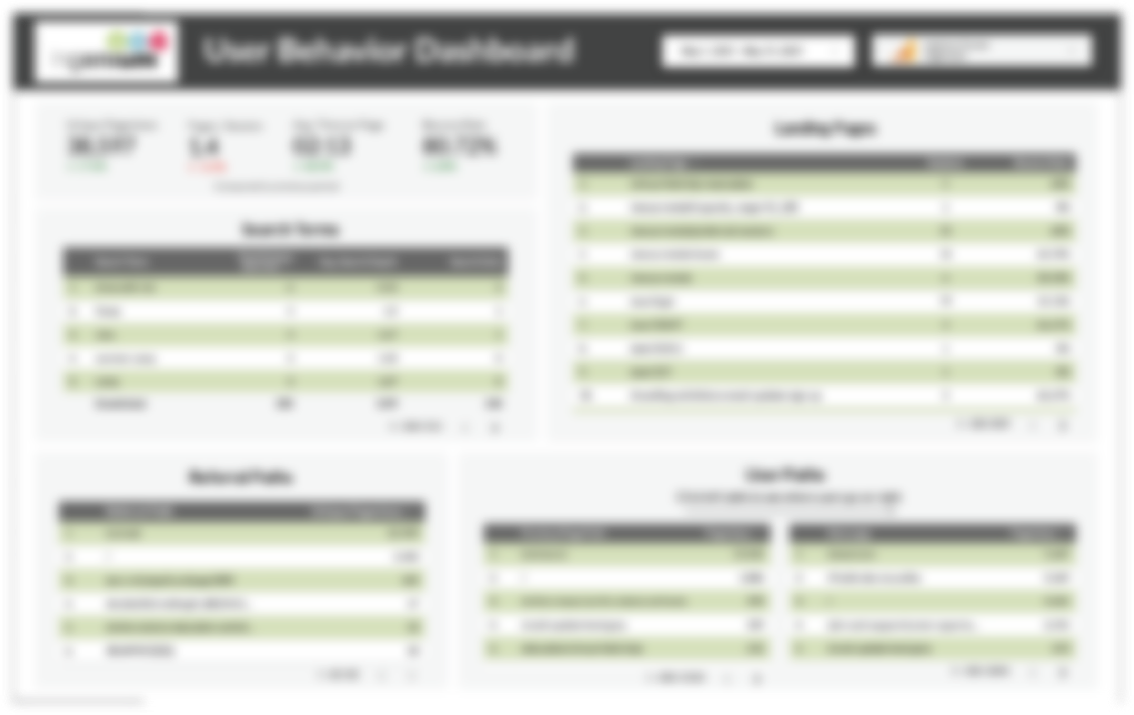 Dashboards
We began by looking at each property on Google Analytics, I focused on the corporation's website, Ingenium, while my teammates looked at the other properties (CAFM, CASM, CTSM). We created four dashboards for the client to provide insights on their goals.
Monthly Dashboard

Comparison of Pre/Post Redesign Dashboard

User Behavior Dashboard

User Journey Dashboard
The monthly dashboard can be used to constantly assess how each property is doing month over month. The comparison dashboard will need more time to develop patterns since the redesign of their website occurred during the pandemic. The user behavior and user journey dashboards will help Ingenium discover where users are coming from, what they do on the websites, and how their experiences can be improved.
Takeaways
Patterns that emerged coincided with the pandemic, since museums were closed traffic experienced a dip. Popular content shifted from in person to virtual experiences.
Ingenium provides content and offerings that are important to the community, whether online or in person, and the following recommendations will help them highlight their offerings and widen their reach.
Rec 1: Take advantage of cyclical spikes & focus on content that drives traffic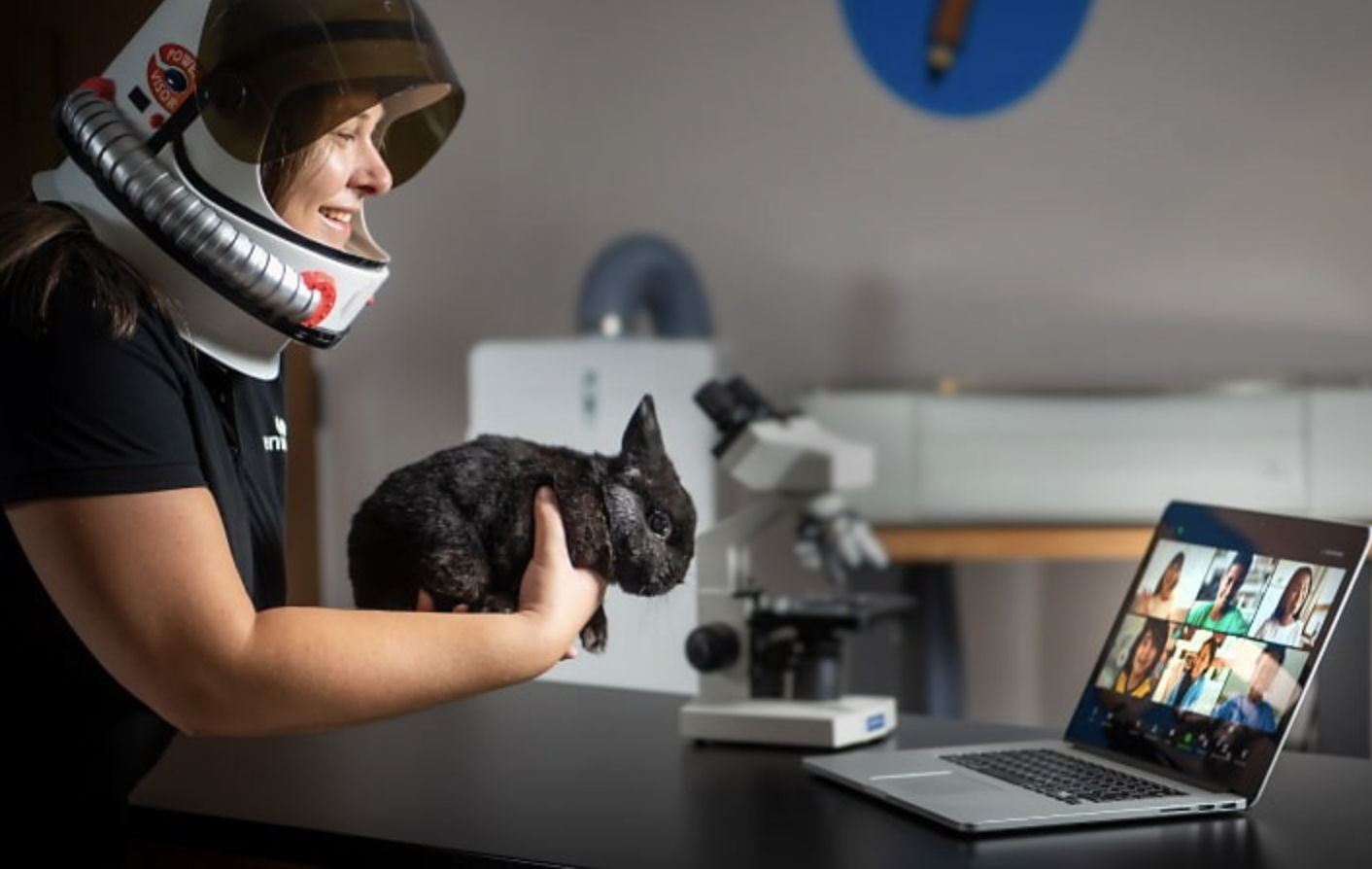 Cyclical Peaks and Valleys
Spikes in traffic coincide with the school year. Promoting seasonal offerings, like summer camps right before summer, will boost traffic during the peaks and promoting popular exhibitions will offset seasonal dips.
Providing visitors with the seasonal information they are seeking may help increase foot traffic once pandemic restrictions have been raised.
Rec 2: Conduct additional research on pages with high bounce and exit rates
Identifying Pages With High Bounce Rates
We looked at the most popular pages by page view, time spent on the page, bounce rate, and exit rate.
Pages that had high bounce rates but low page views were not prioritized in this study and will need to be reevaluated, we focused on pages that if updated would provide the greatest benefit.
We went by the below rule per Peyton, Jay. "What's the Average Bounce Rate for a Website?"
60%
Bounce rate indicates a problem
70%
Bounce rate needs immediate attention
Adding Exit Surveys, Event Tracking, And Clicks on External Links
Once we narrowed down which pages needed the most immediate attention we determined easy to implement action items that would help discover why users are leaving.
Exit Survey - This should be short and ask if the user found what they were looking for, yes/no, with an optional short answer. This qualitative data will help Ingenium understand what users are expecting to see

Event Tracking - Will show the actions users take on a page

Clicks on External Links - How users are exiting the page
Rec 3: Utilize social media
Benefits of a Social Media Strategy
Social media can be a powerful tool for building awareness and for amplifying the museums' messages

A focused, consistent social media presence can be beneficial for site traffic and for building backlinks to a site (Bernhart, 2021: Brookins, n.d.)

Referrals from social media sites can be a way to drive traffic to the museum both online and in person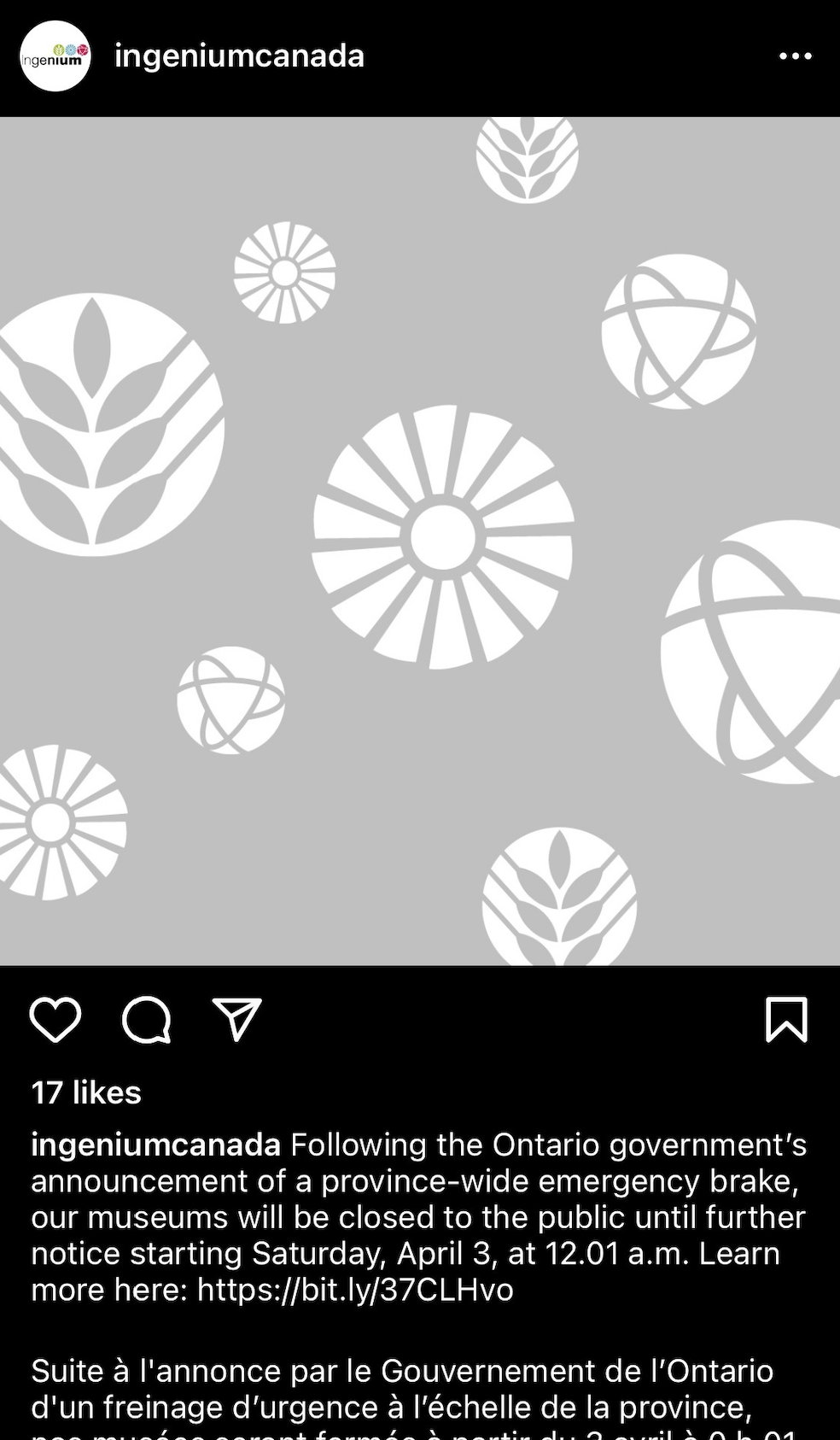 Current State of Social Media
Since the beginning of the pandemic Ingenium occasionally posts to Instagram

Pre pandemic there were much more posts and higher website traffic

Currently Ingenium posts about updates regarding the openings of museums, awards, and career opportunities

There are few posts promoting online tools, resources, and initiatives
Steps to Implement a Social Media Strategy
We recommend the below to improve Ingenium's social media presence.
Adding social media share buttons and excerpts of website content, especially those for special events and exhibitions, to channels such as Facebook, Instagram, Twitter, and YouTube to attract more visitors
We also recommend the development of museum-specific hashtags and campaign tracking for each property to make it easier to track these metrics across various platforms
Client Feedback
We presented to the client and provided a report with the in depth findings. The presentation was well received by the client and included problems they knew about as well as some new pieces of information. They mentioned that this would help them with implementing future initiatives to improve the websites.
Key Takeaways
Ingenium provides valuable offerings to its community both virtually and in person. Our recommendations seek to promote these offerings, improve their online presence, and create data analysis tools that the Ingenium team can use for a long time.
Next Steps
Standardize measurements/metrics across all museums

Begin posting to social media about virtual events until museums can reopen

Investigate pages with high traffic and bounce/exit rates with event tracking, clicks on external links, and a short exit survey