Happy Plant
User research, customer persona, content mission statement, customer journey, tone of voice, and empty states
Role: Research, Strategy, UX Writing
Team: Solo
Timeline: 1 week
Tools: Canva, Miro, Figma, Google Docs
Deliverables: Customer-centred writing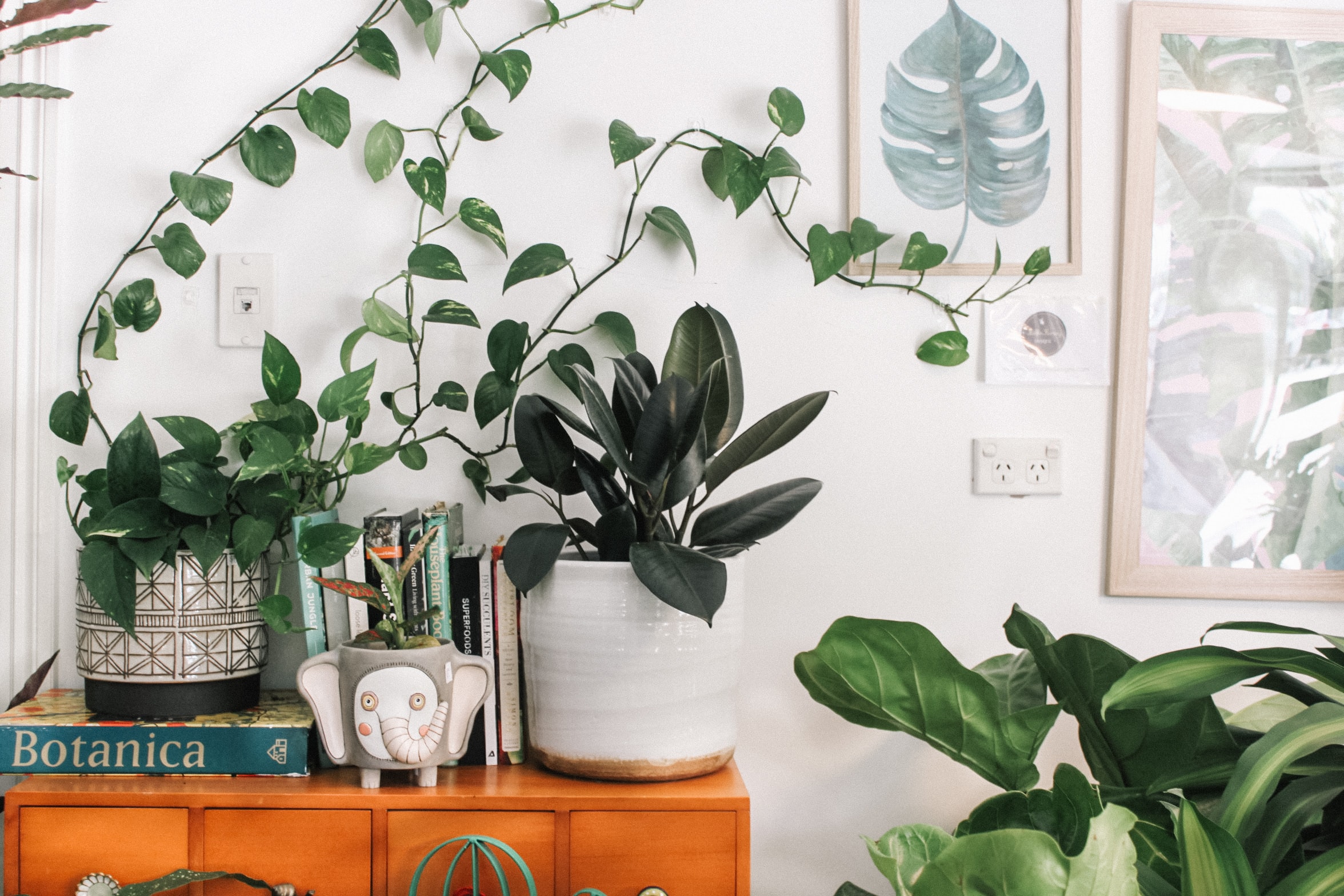 Problem space
Happy Plant is an app for novice plant growers or those who want to keep their plants alive for more than a couple of days! It doesn't matter if you've got acres of land, a small garden, a terrace, or a window box, Happy Plant covers all your planting needs.
Conducting user research (conversation mining), I was able to identify several user needs, pinpoint language that resonates with less-experienced plant growers, and gain an understanding of potential app users.
Using the results of this research, I mapped out a tone of voice for Happy Plant, and created a welcome message and a series of in-app notifications.
User Research
Conversation mining is a UX research technique used at the start of a project to identify user needs and specific problems they're experiencing. Social media, online forums, and magazine websites are ideal places to discover what the app's user base is talking about.

Who are Happy Plant's users?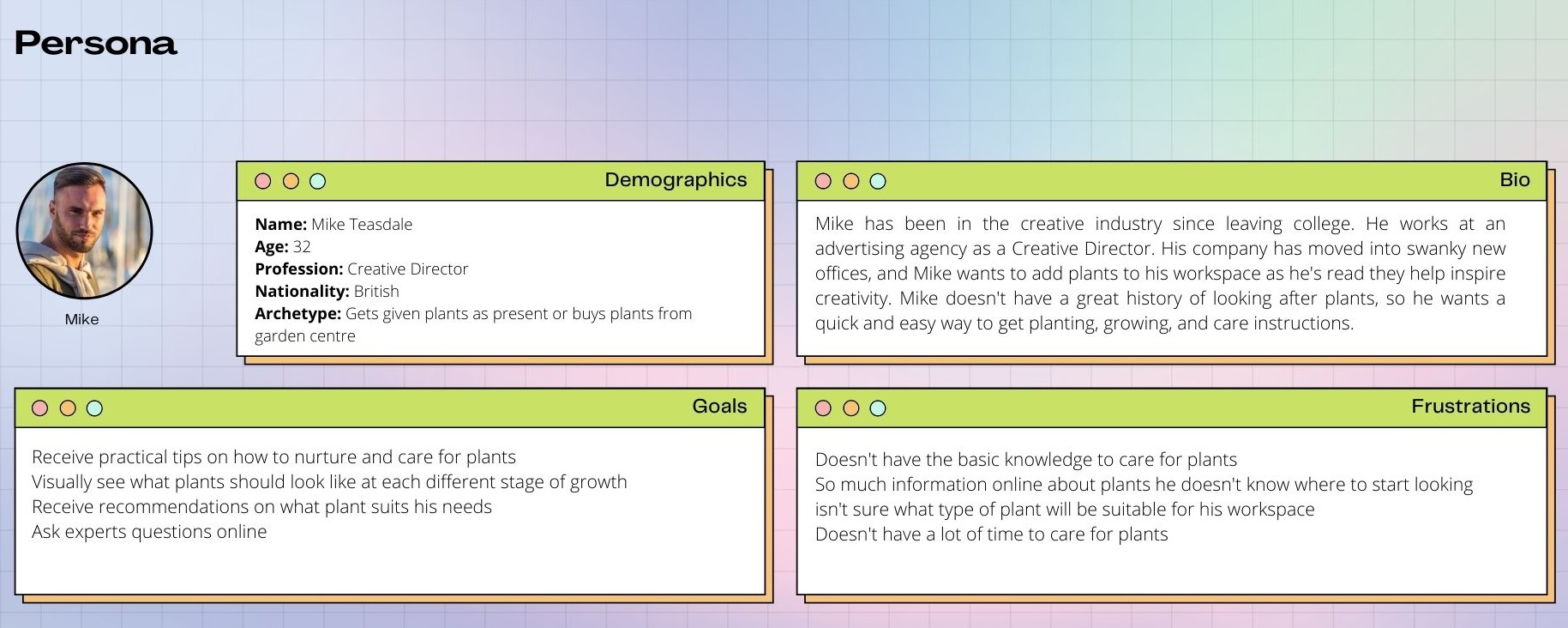 Due to time constraints, I was unable to conduct in-depth user research, but building on the insights I gained from the conversation mining exercise, I was able to put together a basic customer persona.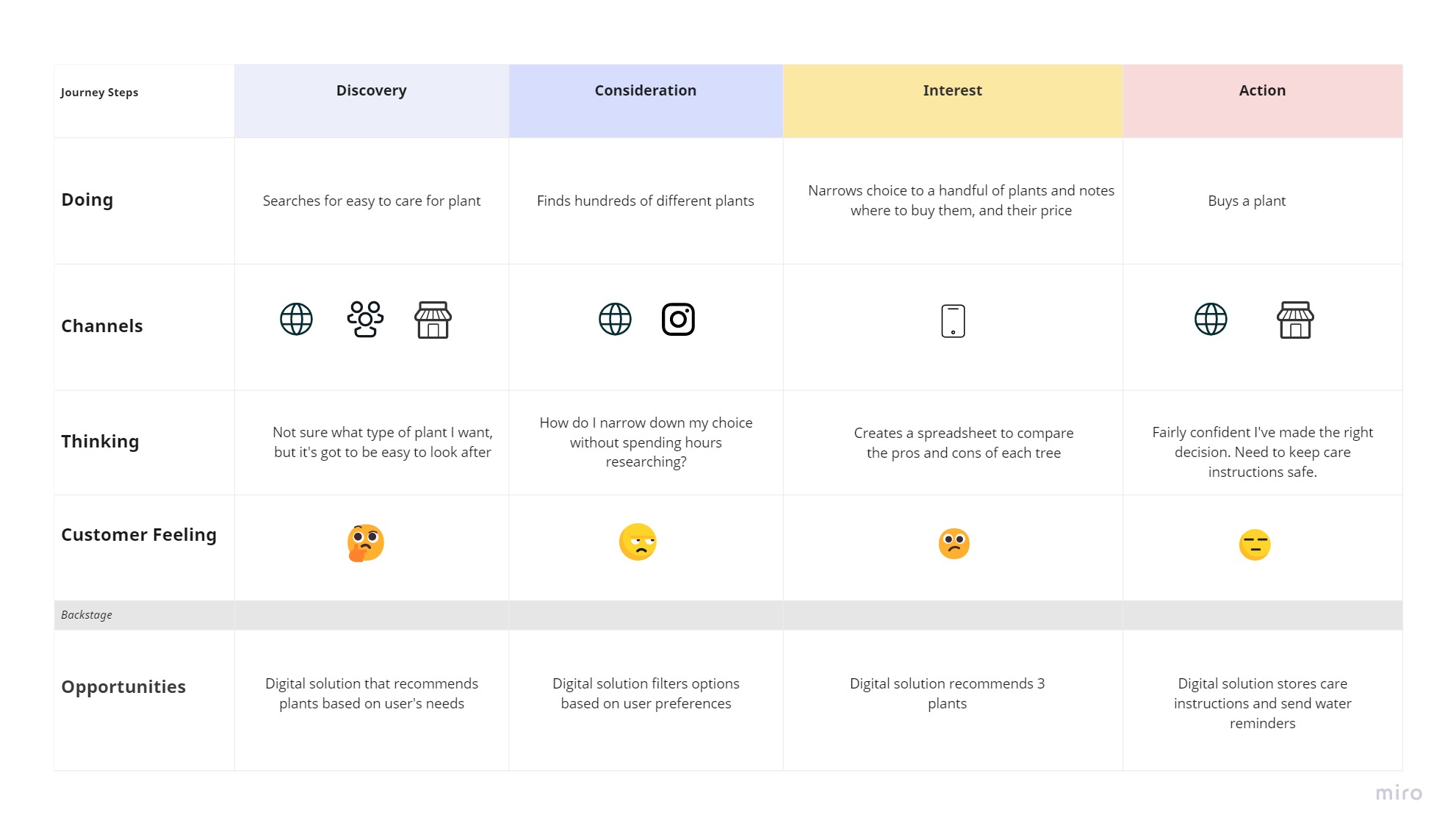 To visualize the steps Mike, our user, takes to complete the purchase of a plant for his office, I created a Customer Journey Map to identify his needs, pain points, and solutions. Mike is a busy man, and his search was time-consuming. A digital solution will undoubtedly shorten the discovery and consideration stages.
Content Mission Statement


How does Happy Plant speak?
Part of the exercise of building out Happy Plant's tone of voice is creating a persona that is the voice behind the app. Taking the findings gathered from the user research, a character that would appeal to them is Martha Stewart. She's warm, approachable, nurturing and imaginative.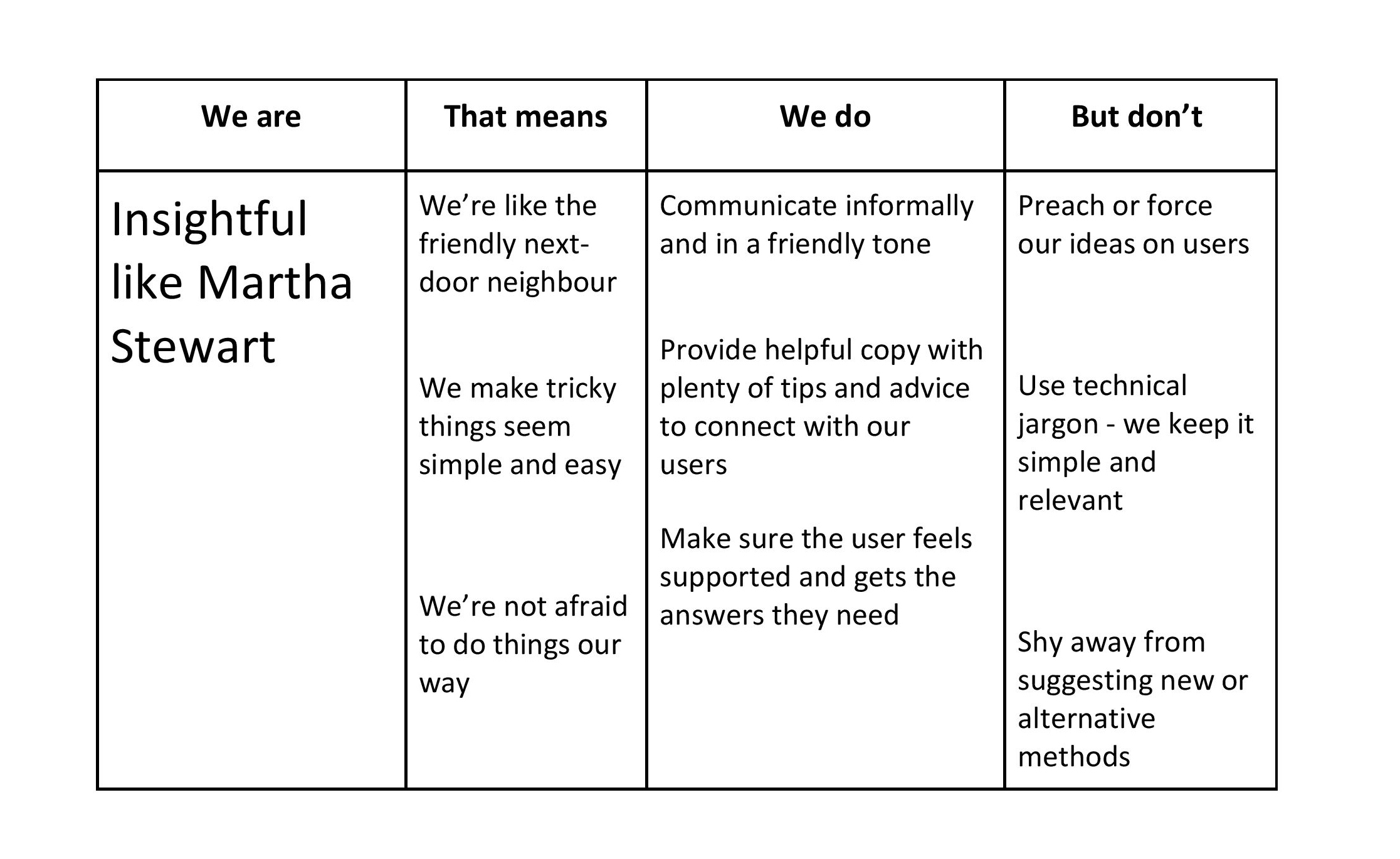 Empty state examples
I wrote an empty state that would appear immedimeatly after the user has completed the sign-up process. Three versions of the state were created to test which one had the greatest engagement.