Academic
Building a new and exciting way to find your next career
Background
The site helps people choose their career path and find a place to study
Challenge
Provide relevant tools and reliable information in order to find the best suitable choice for them
Role
This was the final project during my UX studies . I was the soul UX designer through the whole process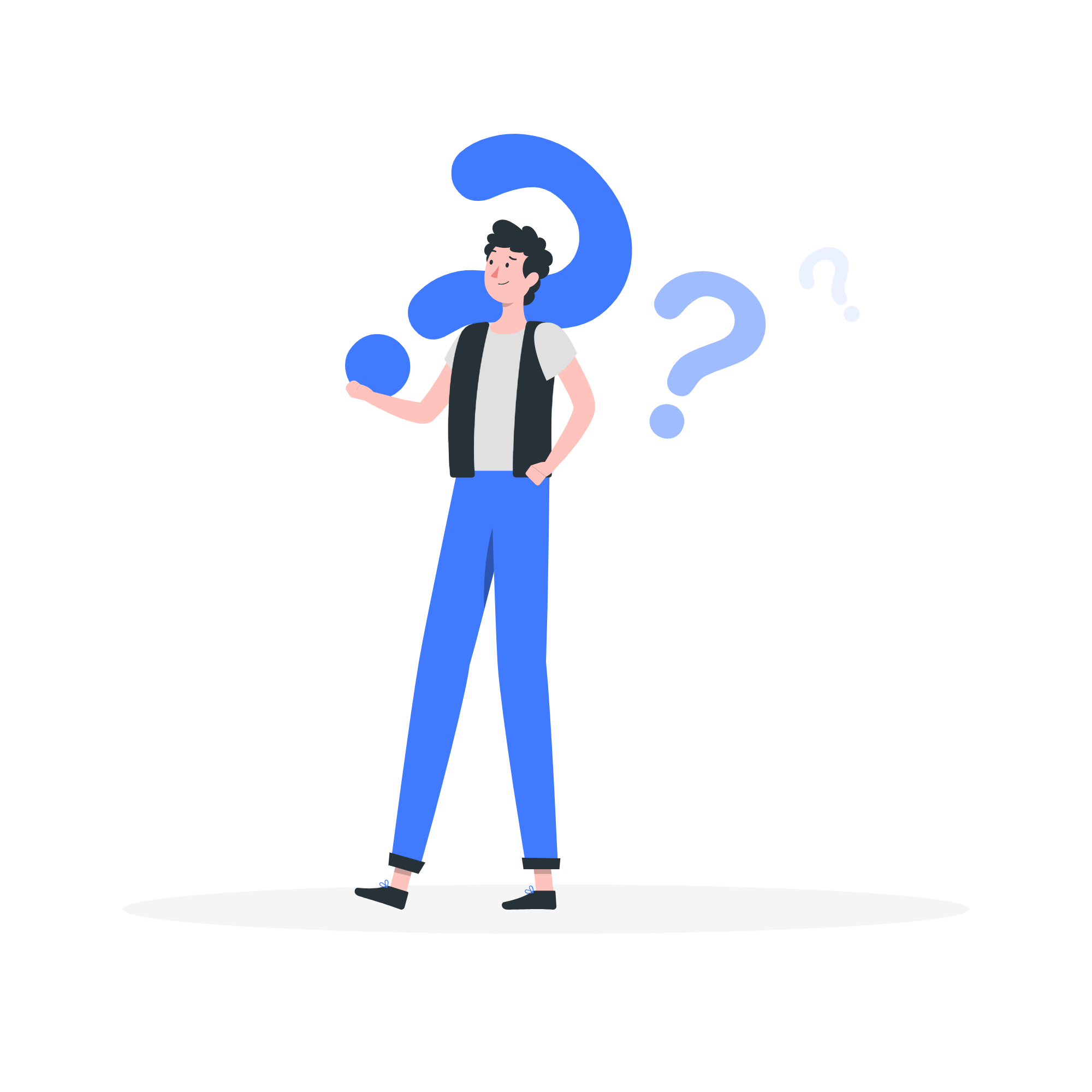 The problem
When I'll grow up
"What do you want to be when you grow up?" is a question I bet you where asked a thousand times before. This is one of the most difficult & complex decisions in an adult's life, which often taken more than once in a lifetime.
So how do you know you're making the right choice? How the hack are you suppose to make a decision in such a dynamic reality , with endless possibilities and an infinity of information?
Can we make it easier? Can we help you search and decide what & where to study?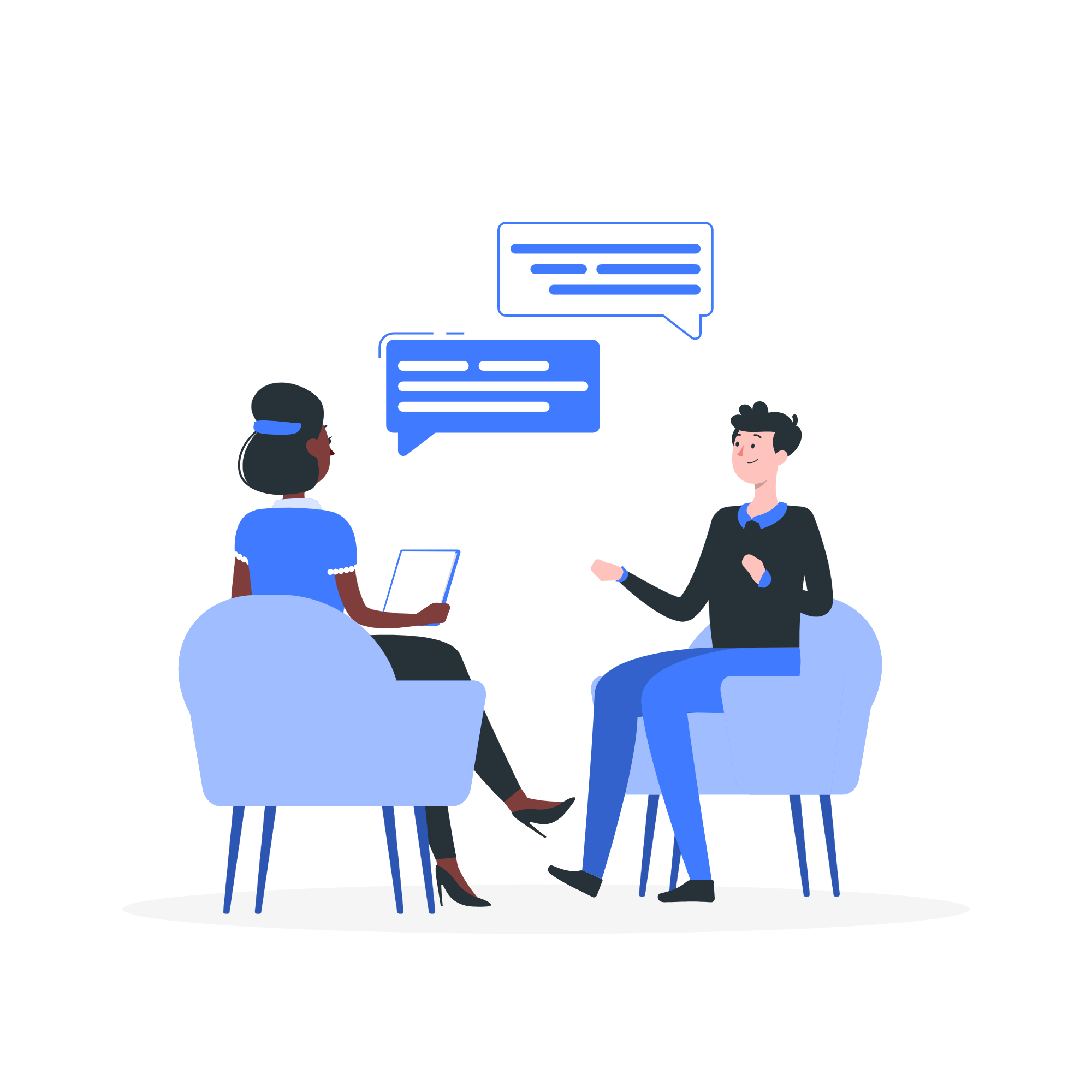 User research
What do you need?
In order to get to know my potential users & their needs, I've conducted dozens of surveys and interviews. The users varied in age and in life status, some at the beginning of their career journey, and some looking for a pivot
I wanted to get a better understanding of their needs, learn how they are looking for information today, what are the main parameters in their decision making, and where lays their pain points
The data analysis emphasized the current problems & limitations and helped me frame the problem I need to attend to
Q1: Do you know what you want to study?
Almost half of the participants don't know what they want to study or still debating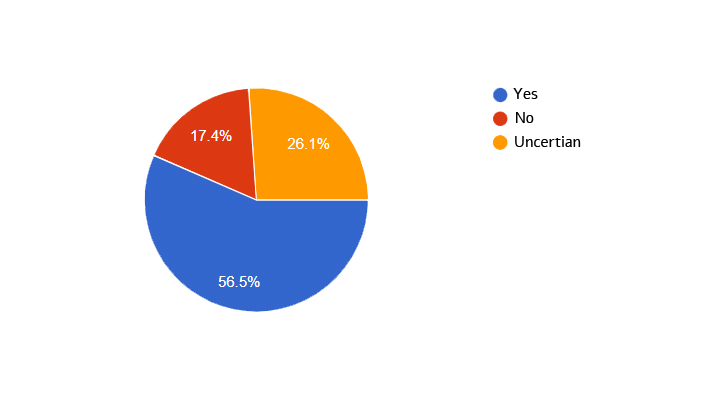 Q2: How do you search for institutes or professional schools today?
The most common ways participants search today are through google, social networks or word of mouth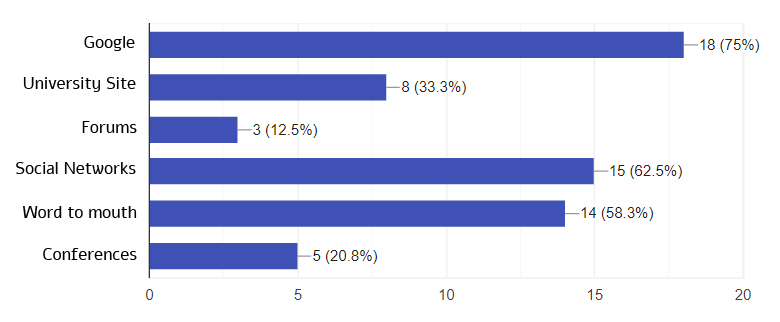 Q3: What are the main criteria's in your decision making?
The main factors that come under consideration when deciding a career path are interest, salary and fitting to personal skills

01
Infinite information
How will I handle all this information? Is it reliable bias? So many possibilities, how can I decide which choice is the most suitable for me?
02
Finding a match
How can I find a profession to fit my skills? How can I be sure I have good chances to be successful in this occupation?
03
Time consuming
My Time is precious and limited, how can I focus my search? I spend a lot of time on this research and still can't find what I'm looking for
04
The human factor
It's so hard to take a decision, I wish there was someone I could consult with, someone who is already in the field. I have so many questions about the day-to-day professional life
Competitive Research
What's out there?
During my study I found that there are numerous sites providing information about academic degrees, institutes and professional courses. After a brief review I could spot the similarity of most of them – in structure, features and services provided.
The purpose of the site is unclear, and it seems like most of them encourage the users to leave personal details in order to get access to useful features such as comparison options, referral and connection with institutes.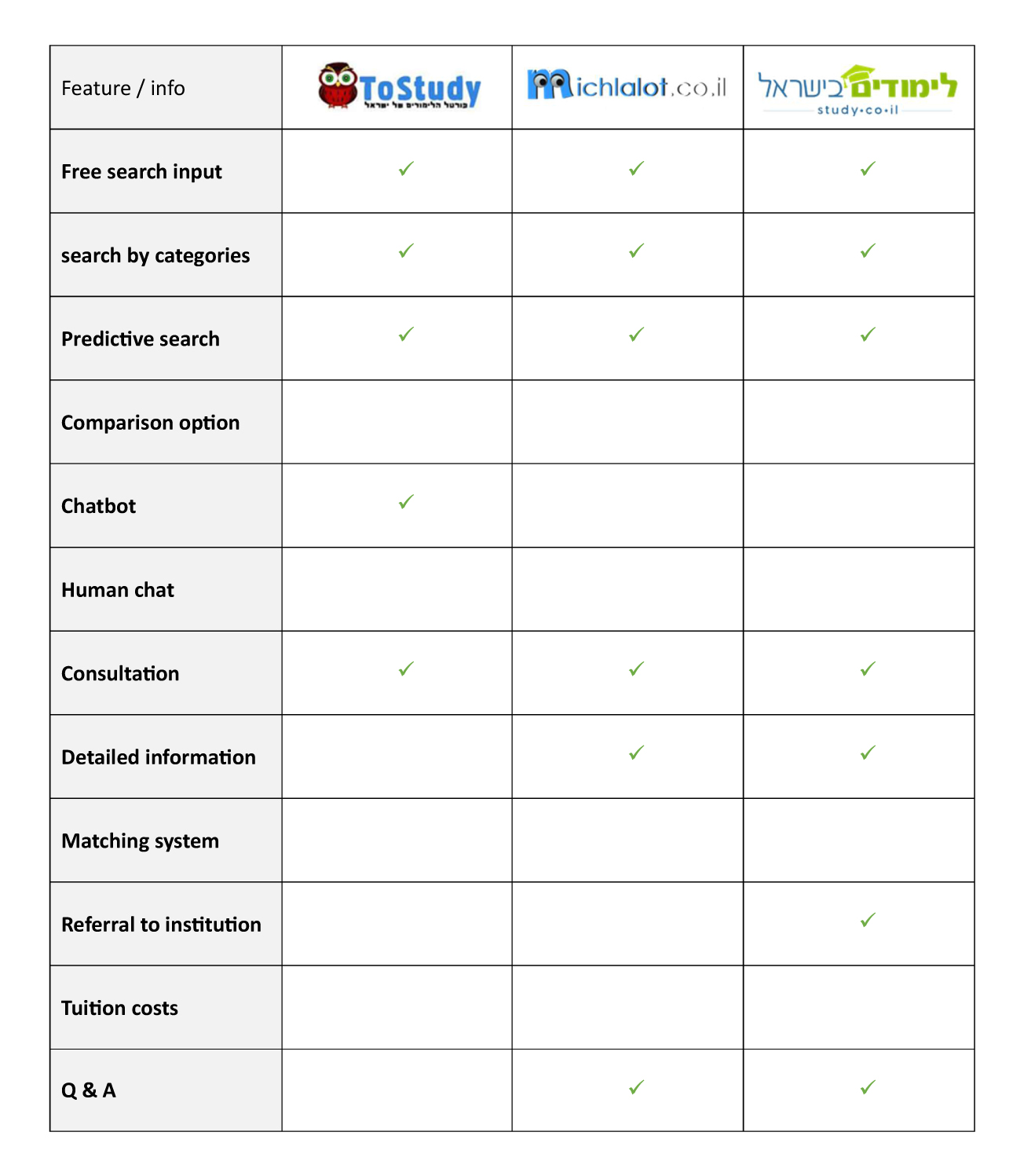 Key insights
With a better understanding of the users' needs and pain points, I came up with several ideas for special features to help users achieve their goals
01
Matching system
Provide a matching system which suggests the best matches based on the user's skills & preferences. Each pick includes detailed information and match percentage
02
Advanced search
Provide advanced search capabilities which can help the user focus his search and save precious time
03
Comparison option
Provide an option to compare between several choices based on different parameters
04
Communication tools
Provide connection tools in order to get consultation and impressions from graduates and professionals
Personas
Defining the users
The user research and the interviews I conducted led me to create a user persona that I used in making my next design decisions. I decided to focus on 2 personas – one which is at the beginning of their professional journey and the other more settled & experienced looking for a career change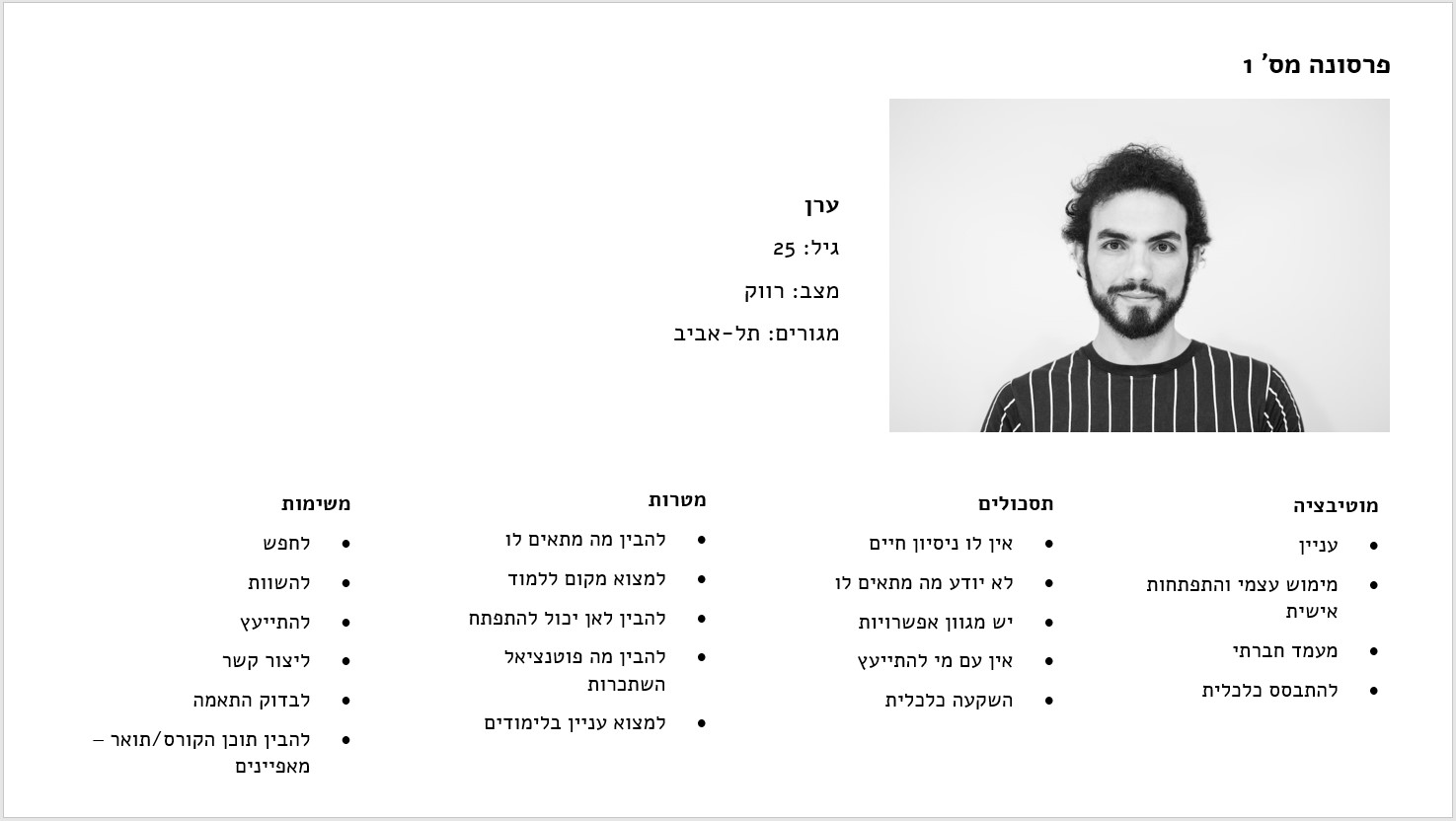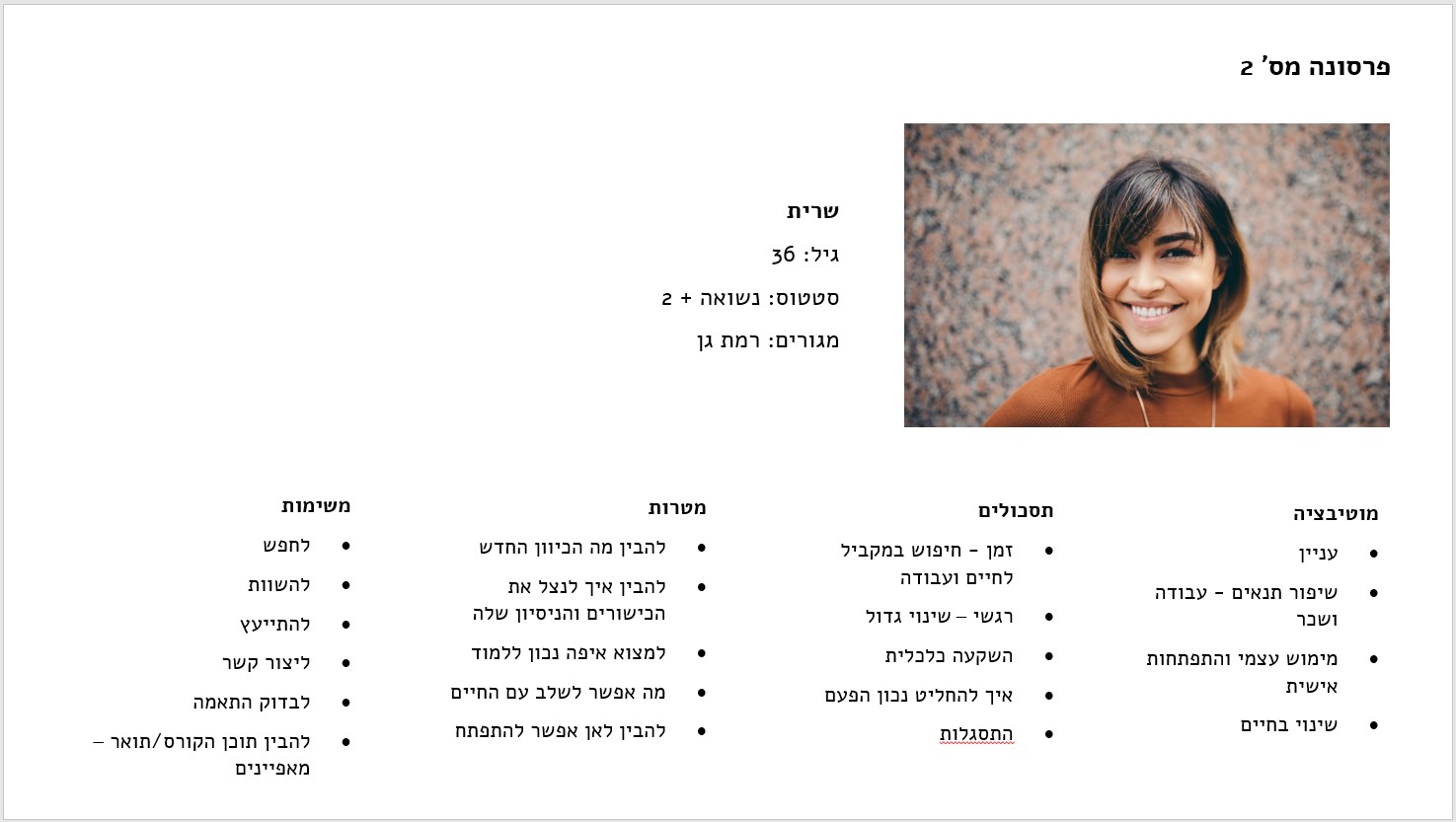 Following the user flow
Based on several scenarios, I mapped different user flows to ensure the structure works and makes sense from the user's perspective.
The following user flow shows the decisions and actions the user has to make when searching for the best suitable institution to study in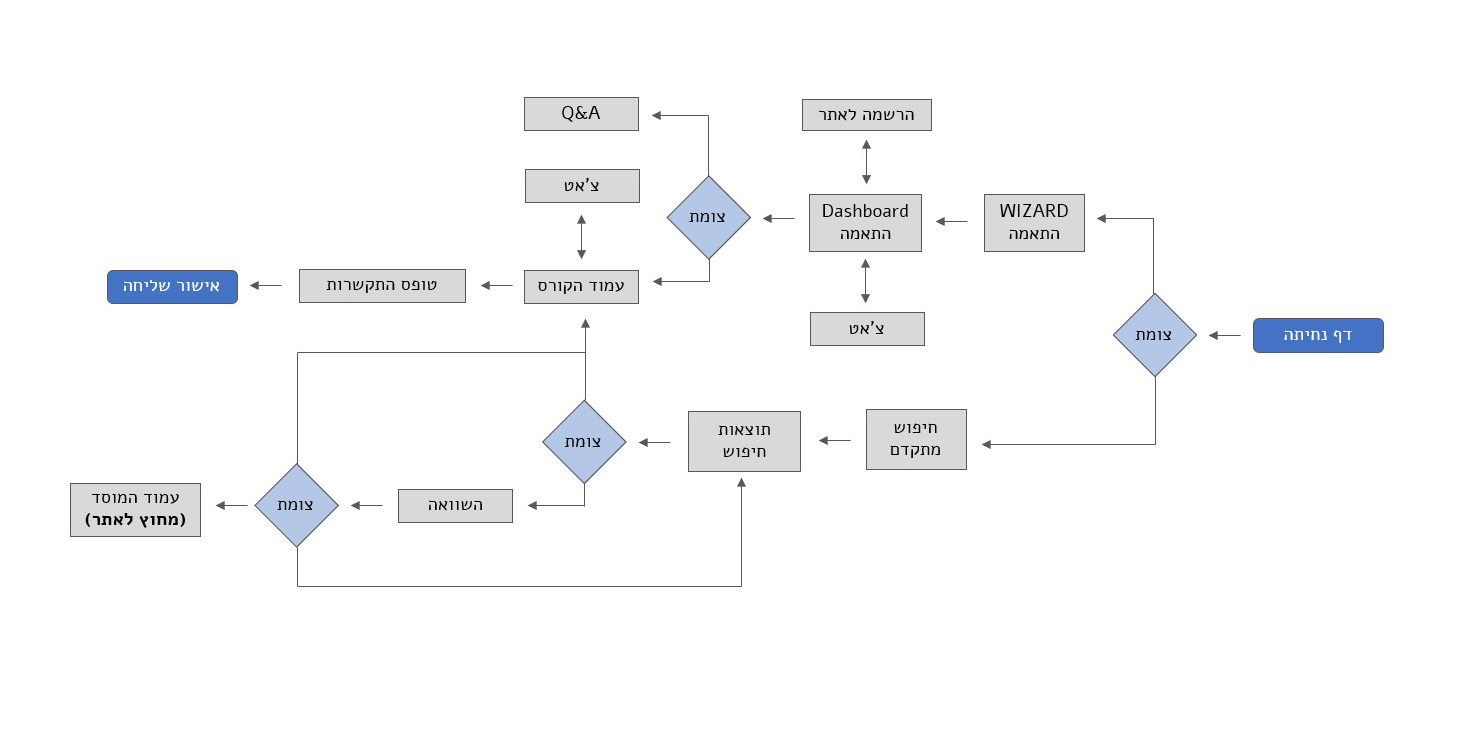 Information architecture
Defining the hierarchy
After deciding how the site should behave and what features I should include, I created the site's information architecture, which visualizes how the content is organized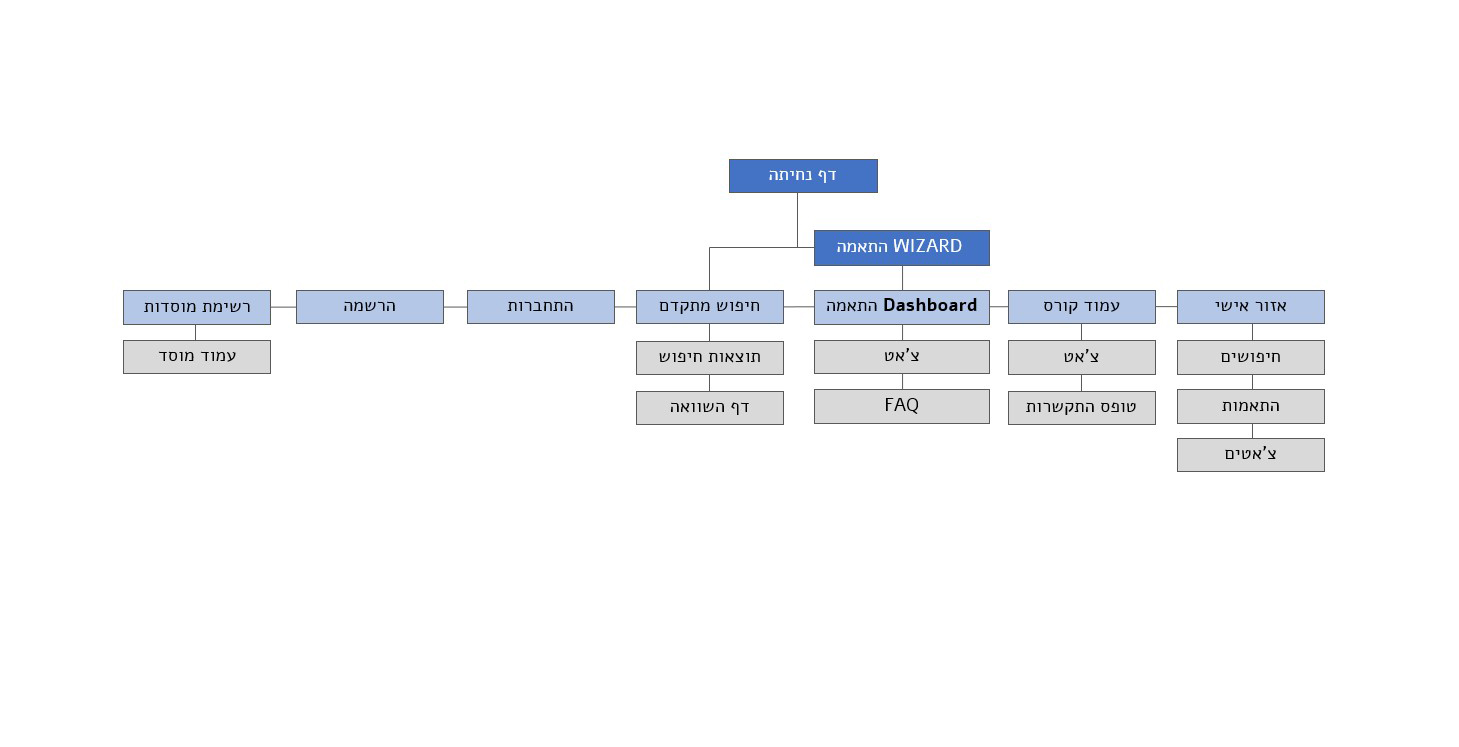 Wireframes
Visualizing the solution
Having verified the structure flow, and after sketching low-fidelity screens on paper - I finally started visualizing the solution!
I created low-fidelity wireframes for the site's screens, to clarify and specify the layout of each screen.
Onboarding
The landing page clarifies & guides the user what kind of information and services he can get, offering 2 paths according to the pre-defined flows – go through the matching wizard or go straight to the advanced search
Matching Wizard
In order to find the right match I prepared a short & playful wizard, which gathers personal details and learns the user's strengths and interests. According to this information the system offers the best suitable choices
Dashboard
Based on the user's choice along with the early user research & analysis I built a dashboard summarizing useful information to help the user make a decision. he can find detail about: matching percentage, degree description, graduates grading, FAQ, salary rate & promotion possibilities, relevant institutions and chat options
Advanced Search tools
The search page proposes 3 different ways to search – input predictive search, mega-menu, or a detailed search based on a few basic parameters. Upon search Detailed list results is shown with advanced sort & filter options
Comparison Option
One of the key insights from the user research was the lack of a comparison option to help make a decision.
I chose to solve this problem within the results page – enabling the user to pick up to 3 choices to compare between. A pop-up screen shows a comparison based on various parameters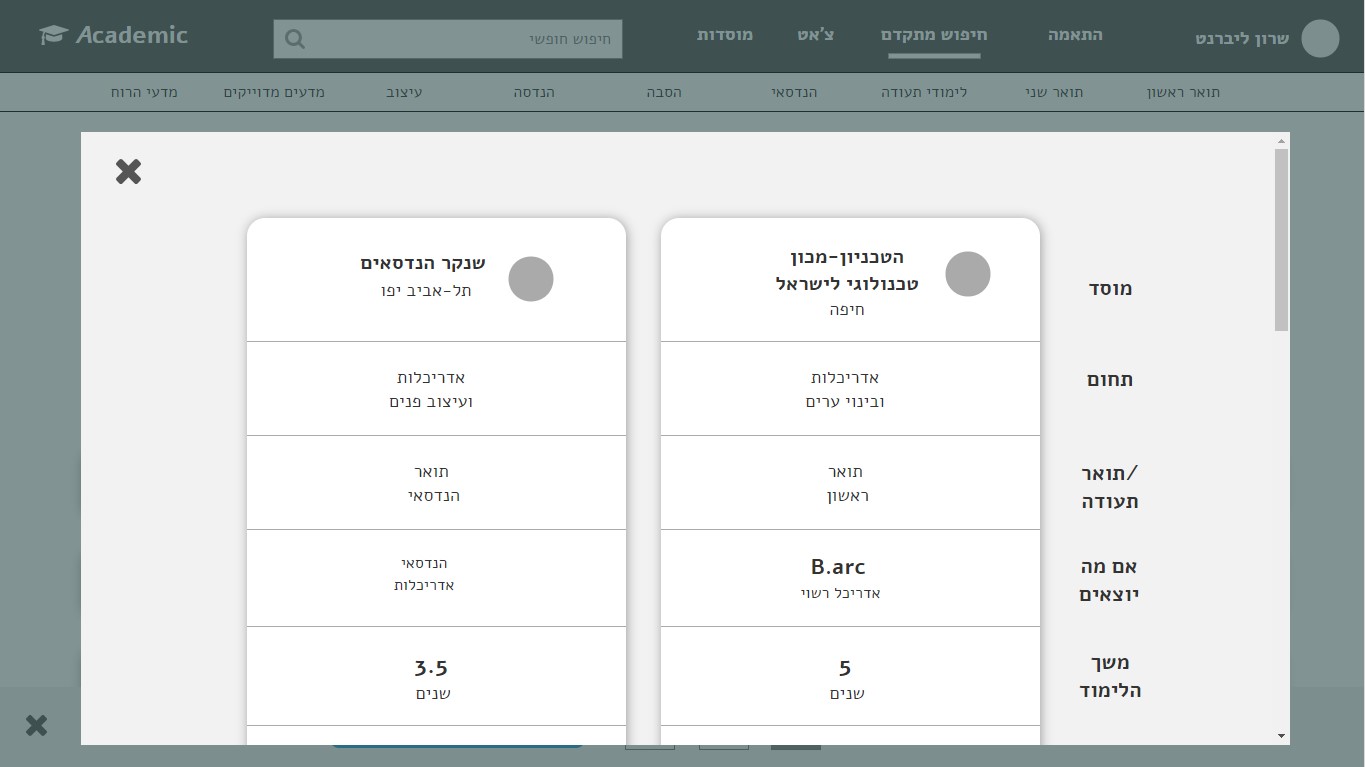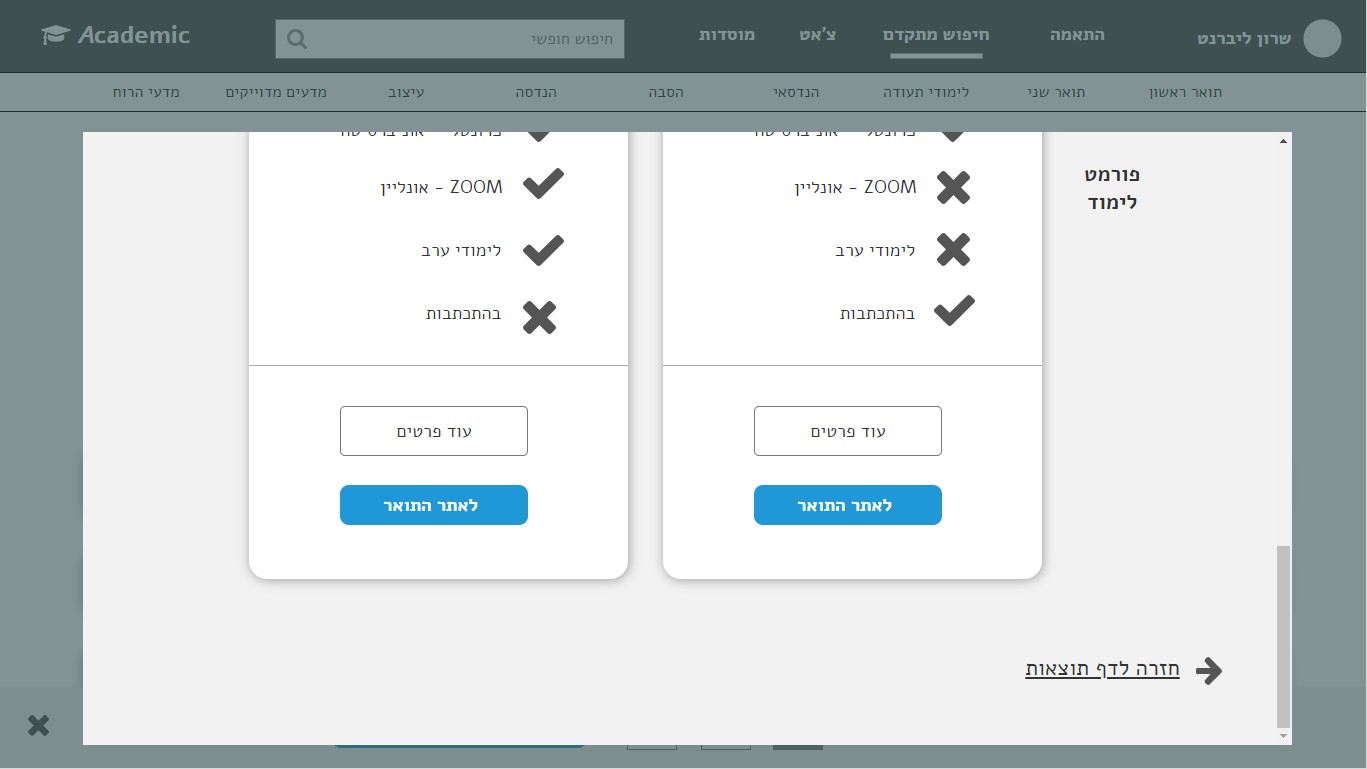 Course details page
After deciding which professional path he is interested in, the user can refer to the relevant course page to get more details.
Furthermore, there is an option to leave personal details to get back to, or start a chat with a graduate using chat module
Chat Module
The user research brought up a couple of pain points concerning the credibility of the information on the net as well as the need to consult with a course graduate.
In order to resolve the issue I decided to offer the users an option to chat with course graduates and hear about their experience
Notifications & Pop-Ups
In order to create a smooth & seamless user experience I used a set of notifications and pop-ups screens. These screens can help the user learn how to navigate through the system and use its different tools & search options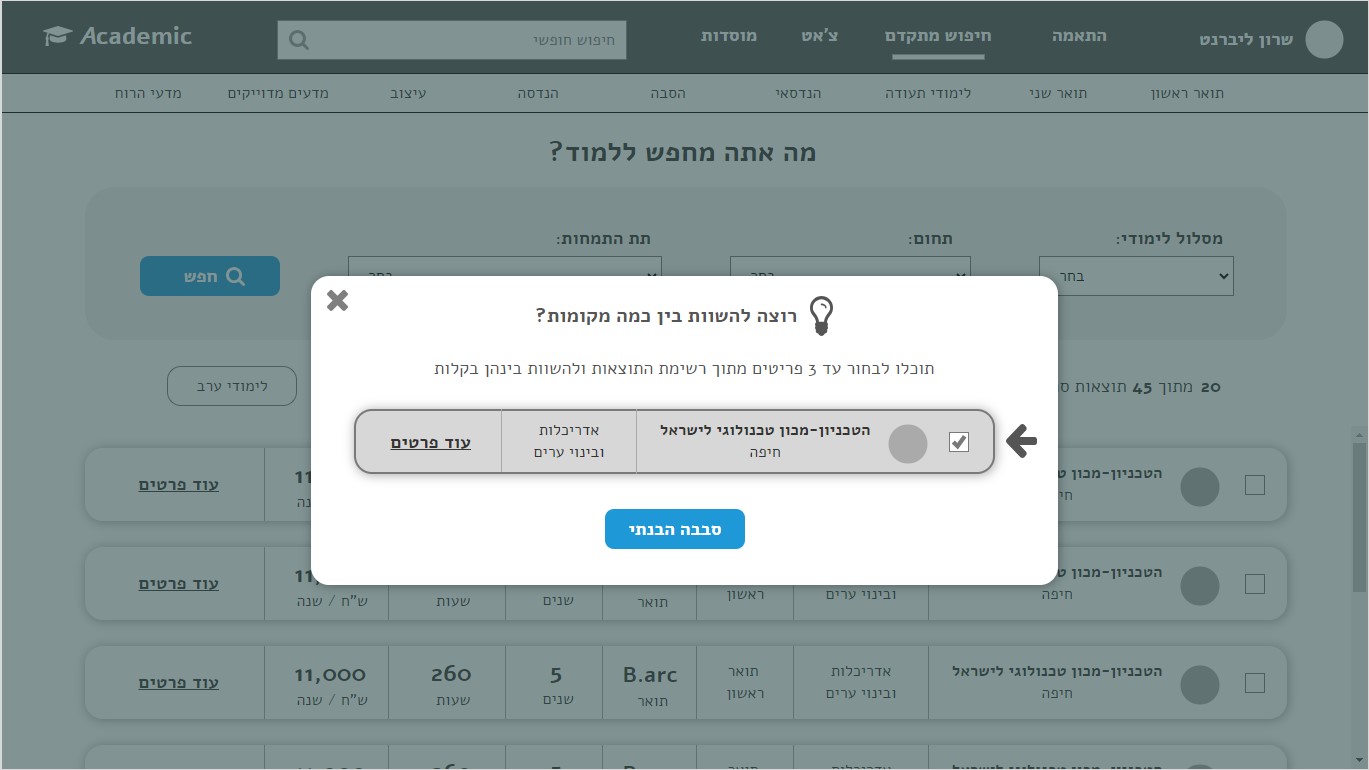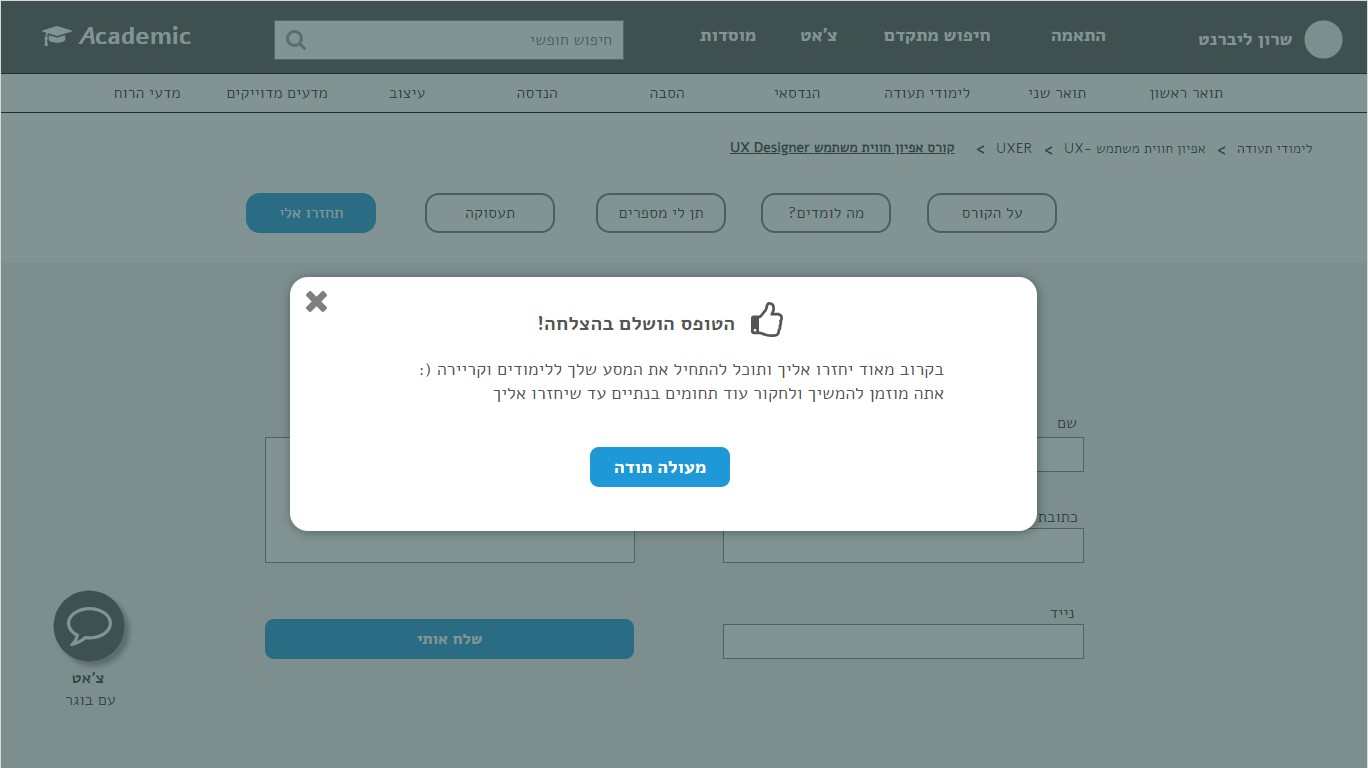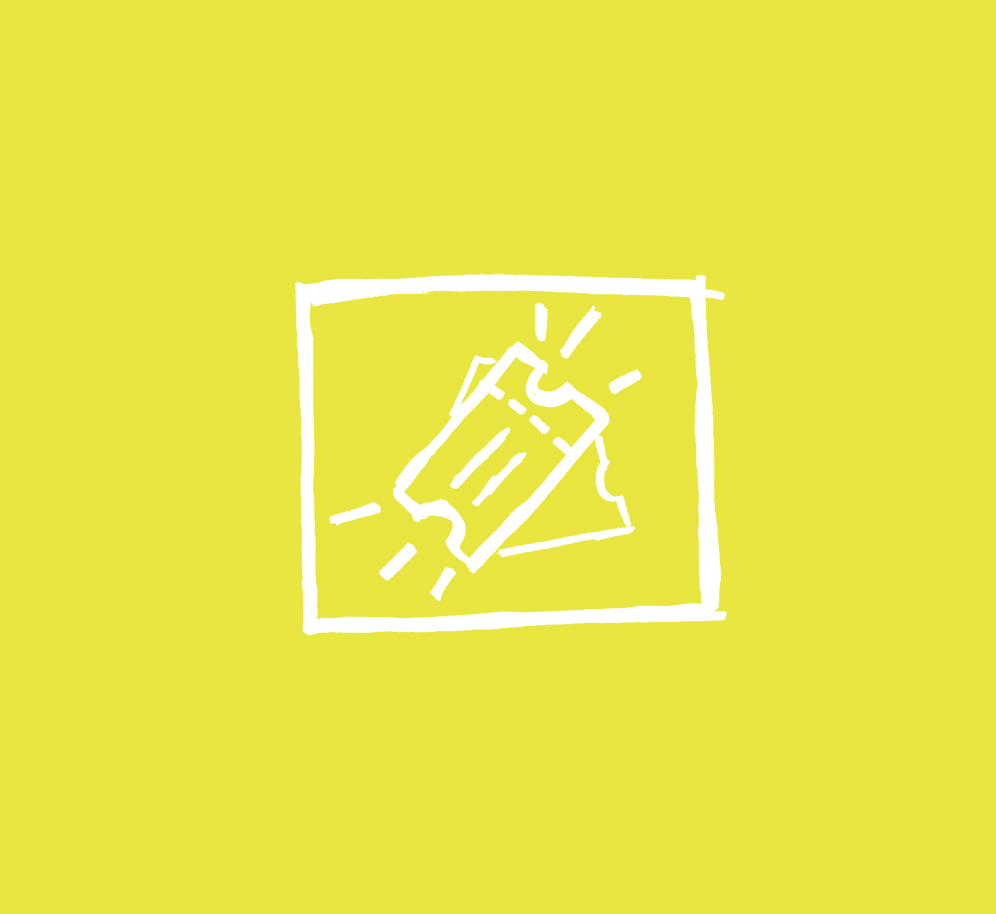 T-get - Find your next event
Another interesting project I was working on during my UX studies, building a one-stop-shop for finding any event or attraction, based on your preferences , location and budget.