Maria Victoria Grillo
UX designer
An app that takes you on a journey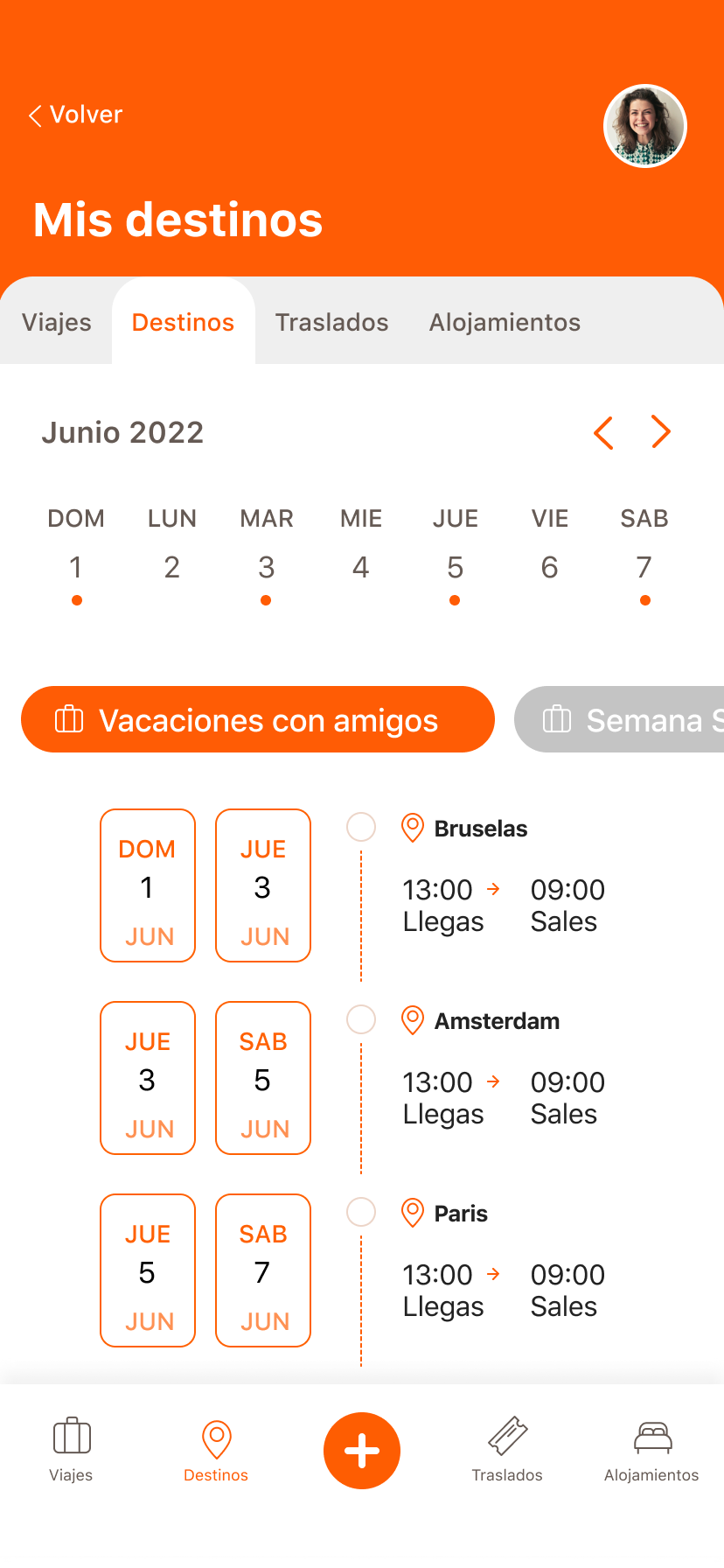 Organizing a trip can turn into a headache instead of a pleasure. Have you ever lost a flight or missed a reservation by relying on yourself or someone else?
I love travel, and is an inheritance from my father. When we traveled together he used to organize the trips and shared with us a sheet with the travel itinerary.
In my long experience traveling with a partner or friends, they are used to rely in my organization, and they know I can deal with that. My preferred method is using an excel spreadsheet. But we know how uncomfortable it is to use excel on the mobile, or print it and carry this piece of paper all the trip.
For this reason I think it's time to move forward and have everything scheduled in a single application, this saves us money and time.
With all this in mind I had some questions.
What is the experience of a user organizing a trip?

What are the most common problems to organize a trip?

When the user arrives at the site: in how many steps is he/she able to find the information of the acomodation?

When the user has to move to other city: in how many steps is he/she able to find the travel tickets?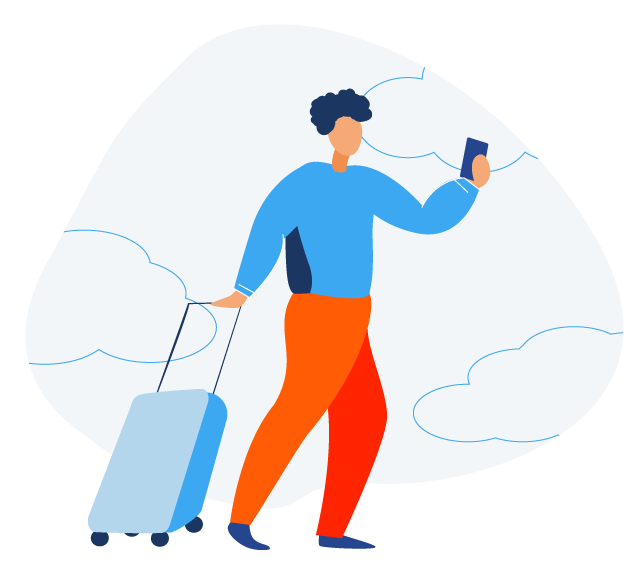 Points of view
Once we completed the surveys and competitive benchmarking, we were approached with two POVs.
POV1
Federico is a 27 year old developer, he lives in Berlin and really likes to travel, he takes the opportunity of all his free days to do it. When he is traveling with someone else, he is responsible for planning everything so everyone around him can enjoy their trip. He is looking for a solution so that he doesn't lose time planning and can enjoy it more. Because now he spends a lot of time organizing them, it really stresses him out.
POV2
Julia is a copywriter, 36 years old, lives in Madrid since she was 19 years old. She speaks 4 different languages: Spanish, English, Italian and Portuguese. This gives her many opportunities to meet people from all over the world, so she has many friends that she met traveling. She often travels in short trips, is very disorganized and she needs organization when she goes to plan a trip because she always loses flights, trains, doesn't check bookings and she gets confused about dates and times.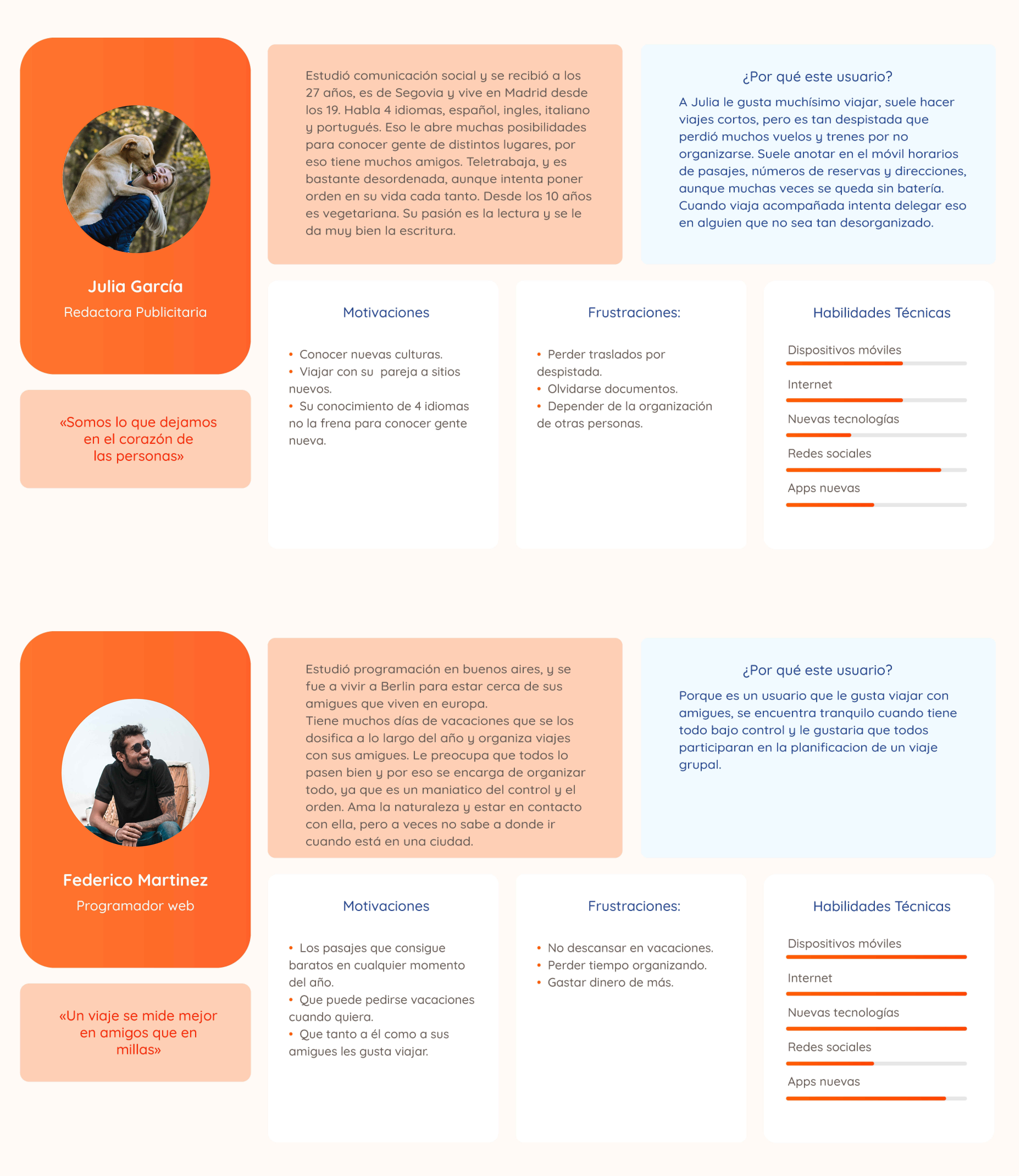 Personas
Based on the interviews, we set up two personas. We referred to them throughout the entire product development process. One who travels very often, like to organize but want to rely on leaving the organization by others. And the other type of user is not at all organized and does not have a good use of technology, so she may need some help in not depending on other people and to be able to organize her travel on her owns as well.
In the case of Federico, his motivation is that he always gets the best deals to travel, he can take vacations when he wants, and that he is surrounded by people who like to travel. He gets frustrated that he cannot rest when he goes on a trip, that he spends really a lot of time organizing, and sometimes he spends a lot of money unnecessarily. He has good skills using apps since he is a developer, and he adapts very well to new technologies. He would like everyone to participate in the planning of a trip.
In Julia's case, she loves to travel, and her motivations are to get to know new cultures, travel with her partner to new places and meet new people. She is very clumsy and misses transport, she forgets documentation and relies on someone else's organization. She is not very skilled with the mobile phone so she needs to have something usable, and easy to find.
Information architecture
I performed an open card sorting, I used a total of 19 cards. With different and potential functionalities that came up in the MVP and it was useful to sort functionalities both in category and hierarchy. For example, everything related to social, companions or budget sharing will be included in a later version. And focus this first version on the travel itinerary.
The total number of participants was 10. With profiles similar to those of the proto people and they created an average of 4 categories
Remarks
The social environment, is not necessarily linked to the travel itinerary. We will incorporate it in an optimization.

Expenses or budget was associated with reminders and calendar.

Documents was linked more to a field that is connected to the personal profile.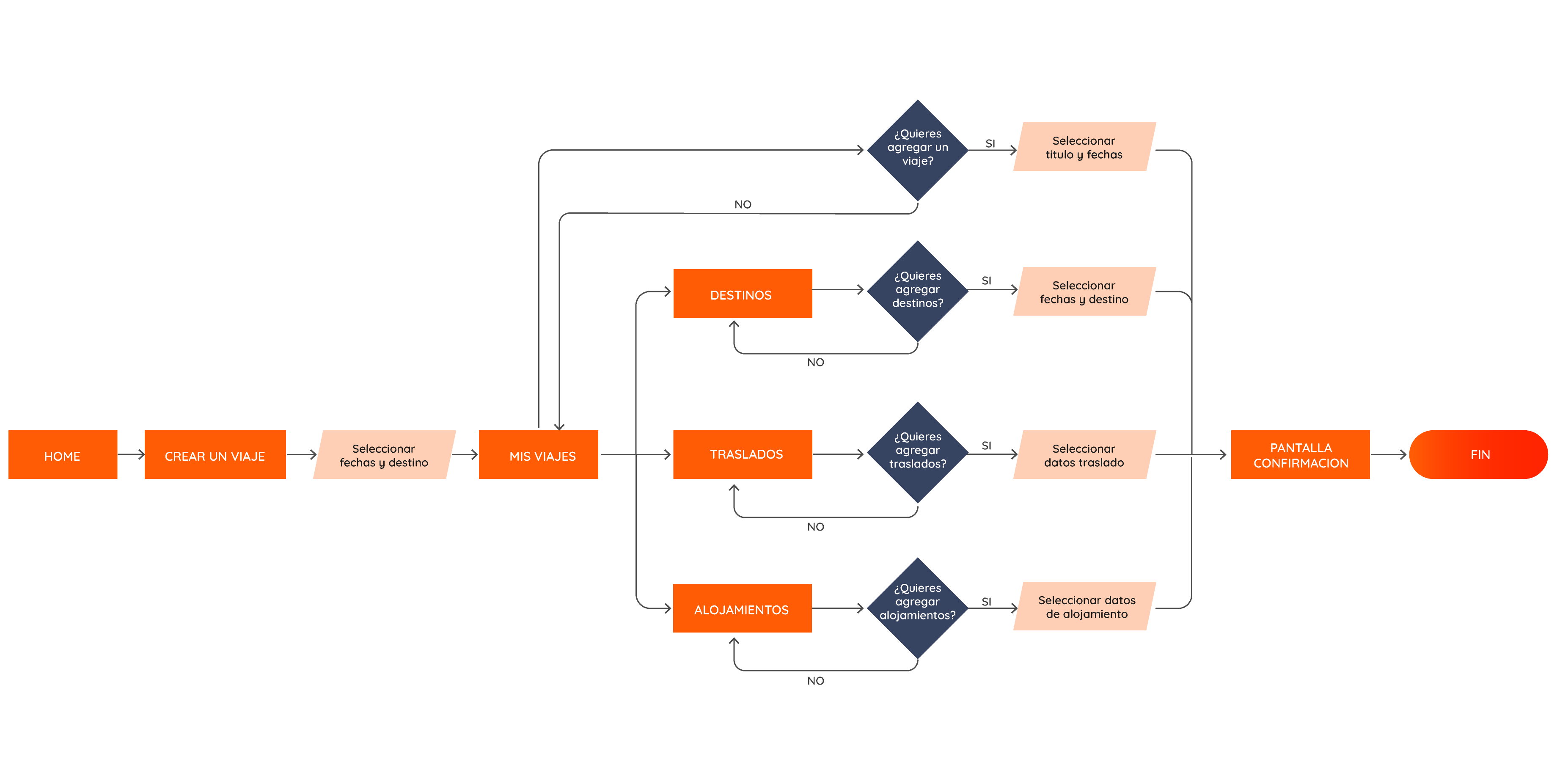 Heuristics
After prototyping a first version of wireframes in low fidelity, I performed a heuristic evaluation. from the 10 heuristics 6 of them were not completely fulfilled, such as the visibility of the system state.
User testing
After making these adjustments, we did some user testing.
The results were quite interesting, and allowed us to further optimize the app and iterate.We asked for suggestions and recommendations and these were the responses:
Rethink the navigation bar icons, since the suitcase and the Home icon are a bit confusing.

Think about an order when adding destinations, transfers and accommodations. Maybe they should not be at the same level of the trip created, but in a second instance.

Upload the button to add trips, accommodations, etc. The user first looks at the top, and if it is not there, he/she looks for the first option which is to click on the calendar.

Make the calendar clickable. He clicked on the calendar before clicking on create trip.
And after lots and lots of iteration, here's the result- (for now)