OVERVIEW
FlyUX is a fictional airline startup that is part of the UX Design Institute's project requirement. With the end goal of having a great design as a competitive advantage over well established airlines, I designed a mock airline website that is more comfortable and pleasing for airline ticket booking.
ROLE: UX Designer
DURATION : Sep 2020 - Feb 2021 (Part-time)
TOOLS: Sketch, Protopie, Microsoft Whiteboard
Let me take you through
my UX design process.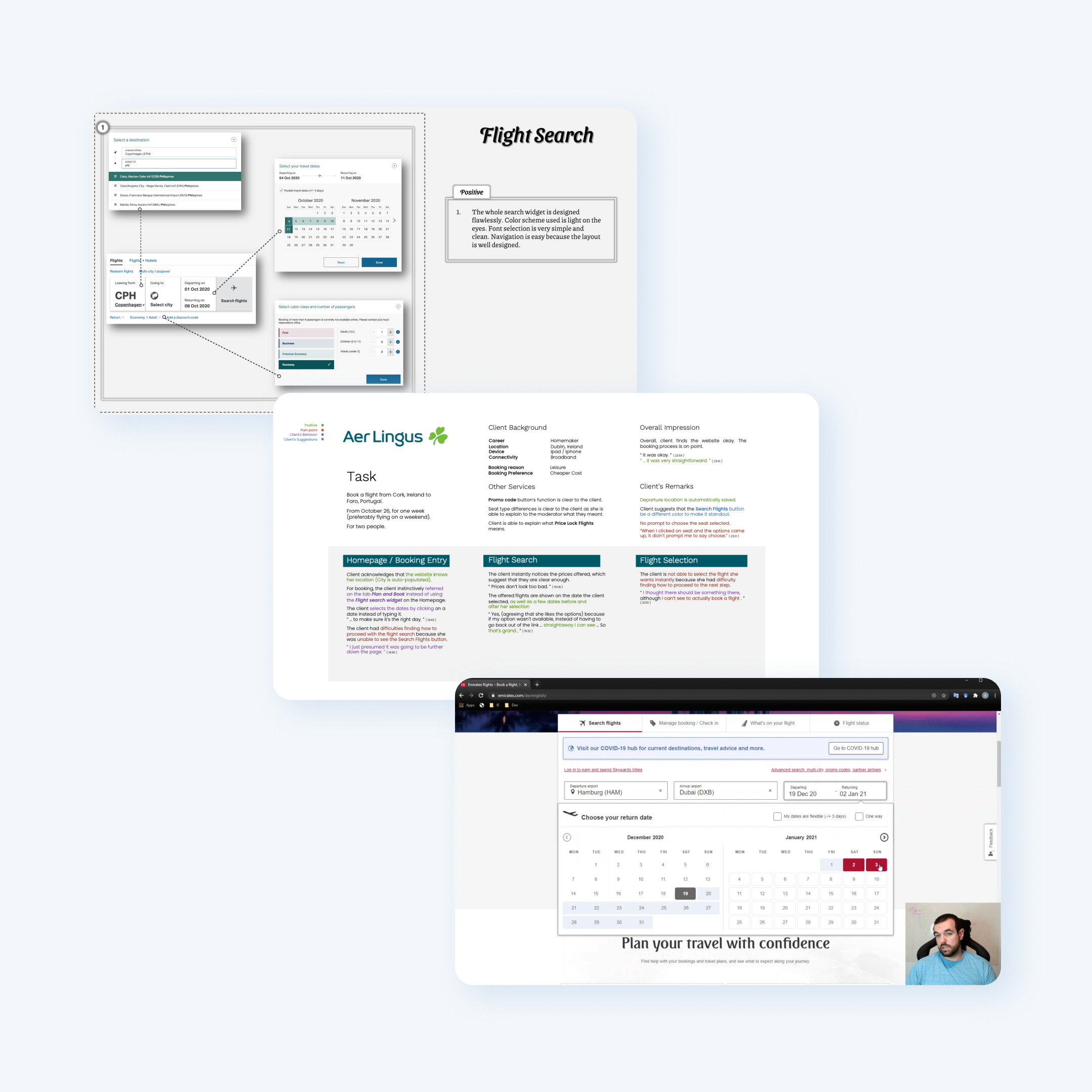 Research
To understand the problems , various research techniques were implemented to gather user-insights and informed research.
Research techniques implemented:
Competitive benchmarking

I compared four different international airline websites to identify the standards, best practices, and problems user face using the websites.

View the file here.

Usability testing

I conducted a usability testing with a single user using two airline websites to find out where the user struggles in the booking process and which features the user finds attractive.

Watch the video here.

Note taking

I watched a couple of usability testing videos comparing two airline websites and took notes of the key insights necessary for framing the problem and constructive to the solution.

View the file here.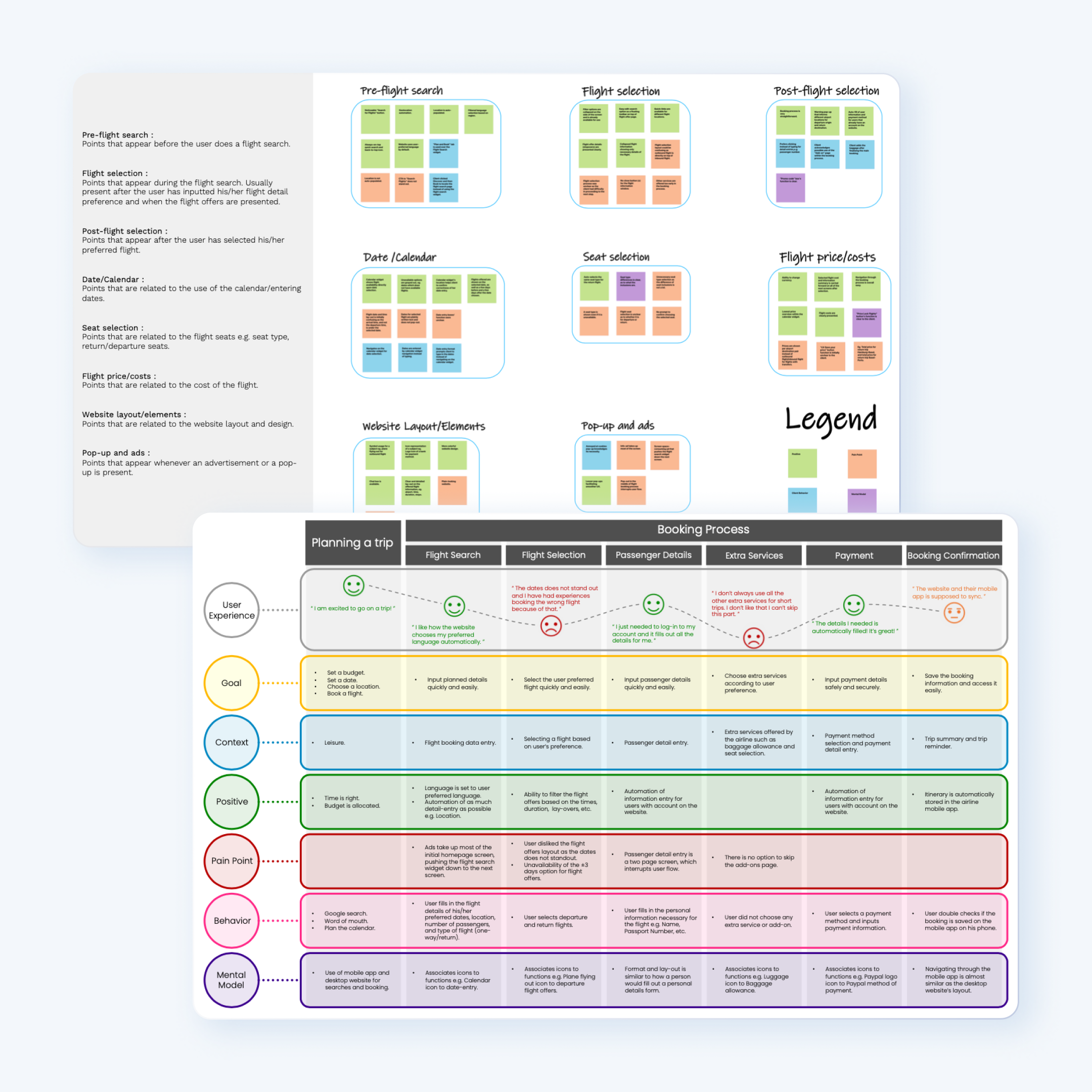 Analysis
To solve the problems, I analysed the raw research data so that I could frame the issues clearly.
Frameworks used for analysis:
Affinity diagram

I collaborated with a colleague in deriving actionable insights out of the raw data gathered. Here, we were able to find out what the positives and negatives from the data are, and how users react to certain steps.

View the file here.

Customer journey map

I built a diagram to reflect the user's experience throughout the booking process. This lays out a clear visualization for understanding what the user's behavioral patterns are.

View the file here.
Let's take a pause and recap
what we know so far.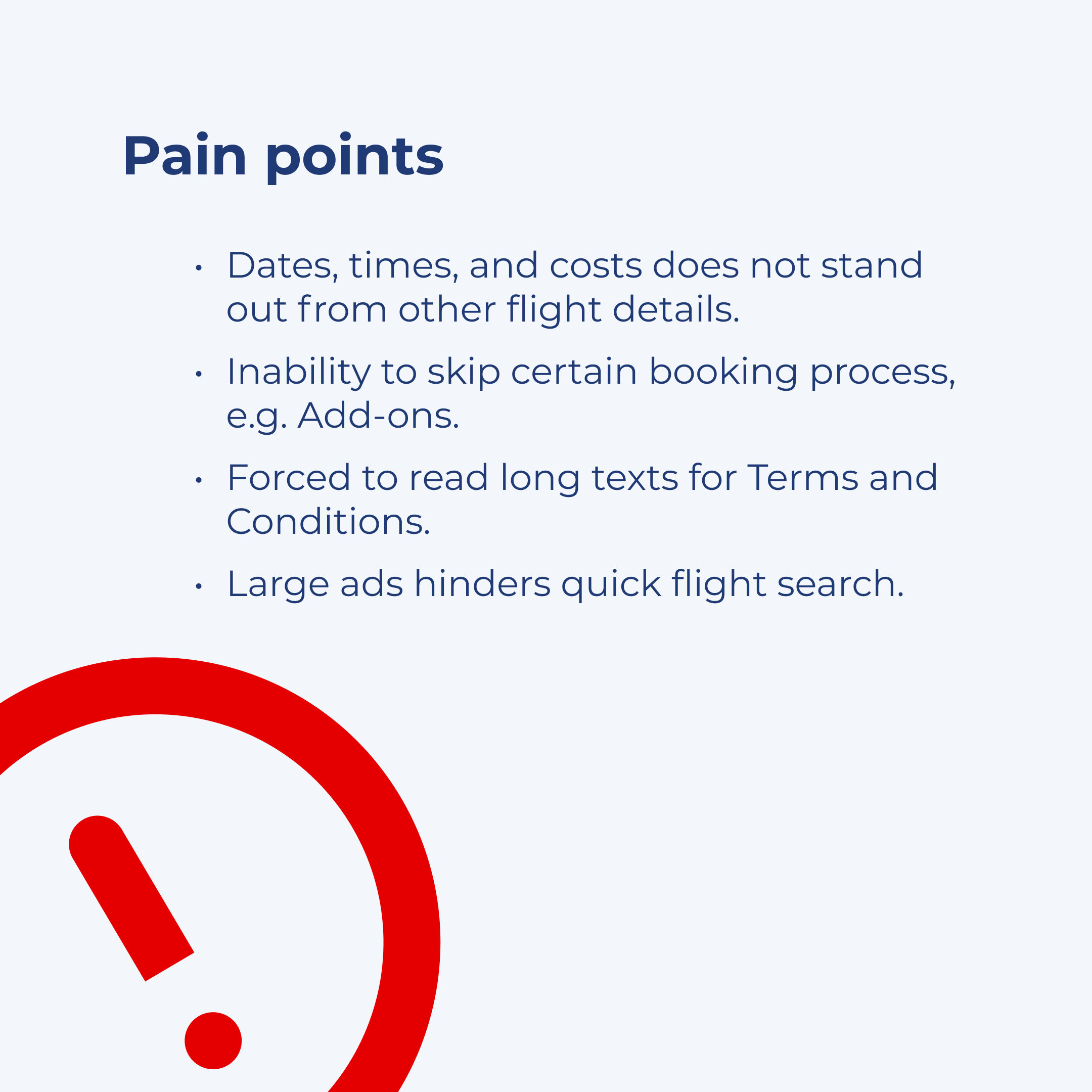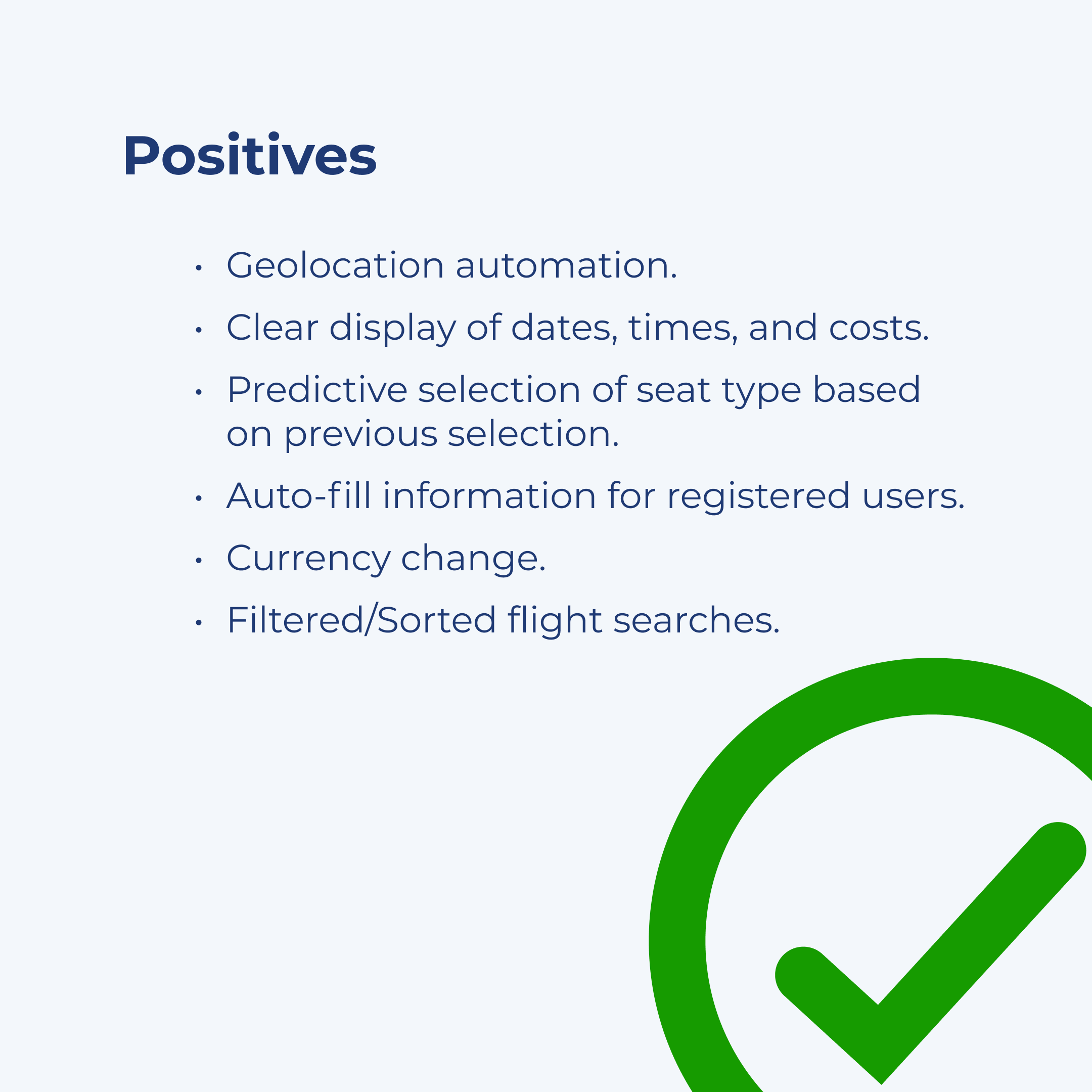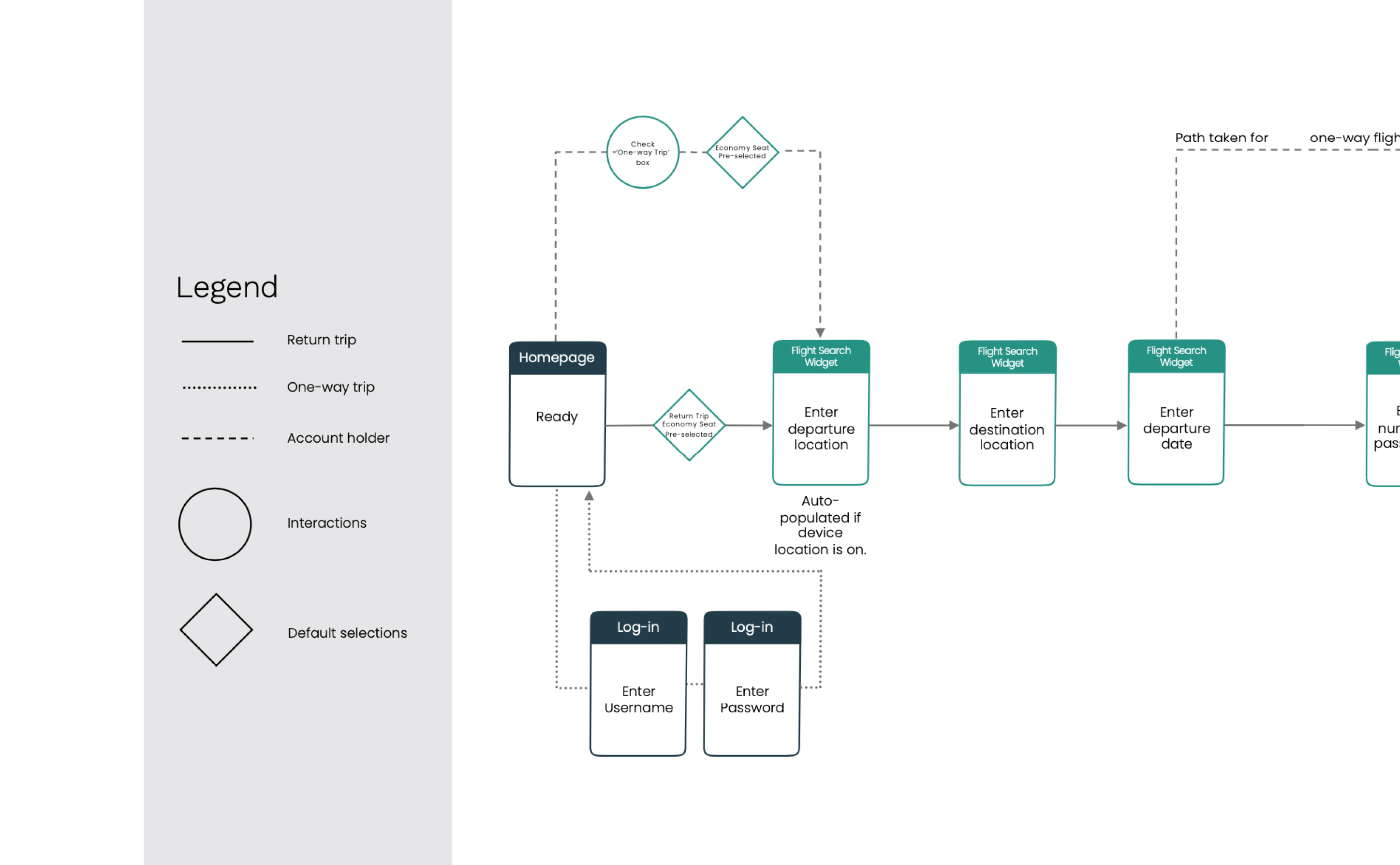 Design
To get to the solution, I followed design principles while solving the problems the users are facing.
User Flow

Before I started sketching, I laid out how the booking process would flow smoothly for the user purchasing their flight(s). This helped me visualize what steps I should take into consideration when drafting my sketches.

View the file here.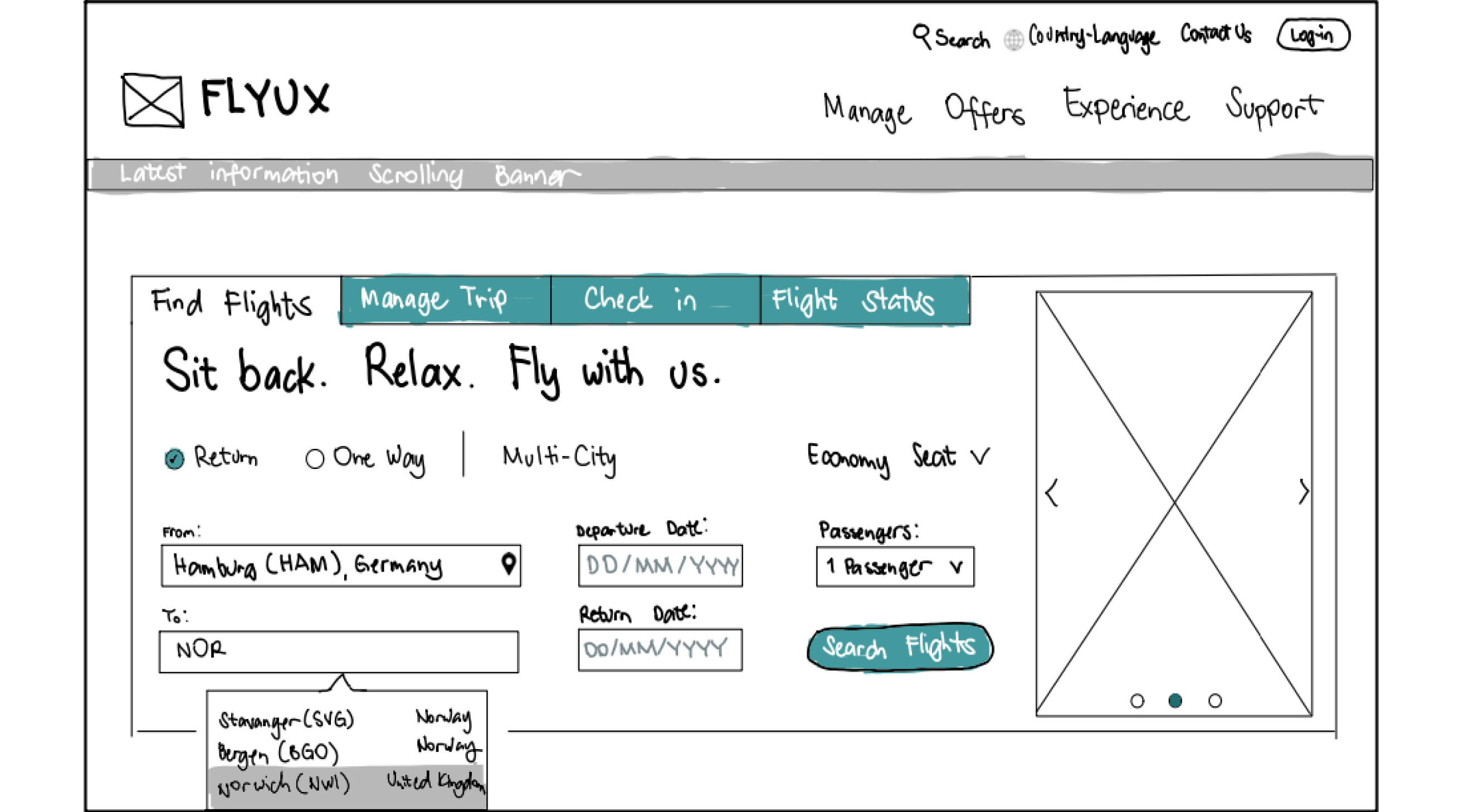 Interaction Design

I now have a workflow and know what the users like and dislike. Keeping these in mind, I made screen sketches of my website.

View the file here.
Let's take a look
at the final output,
shall we?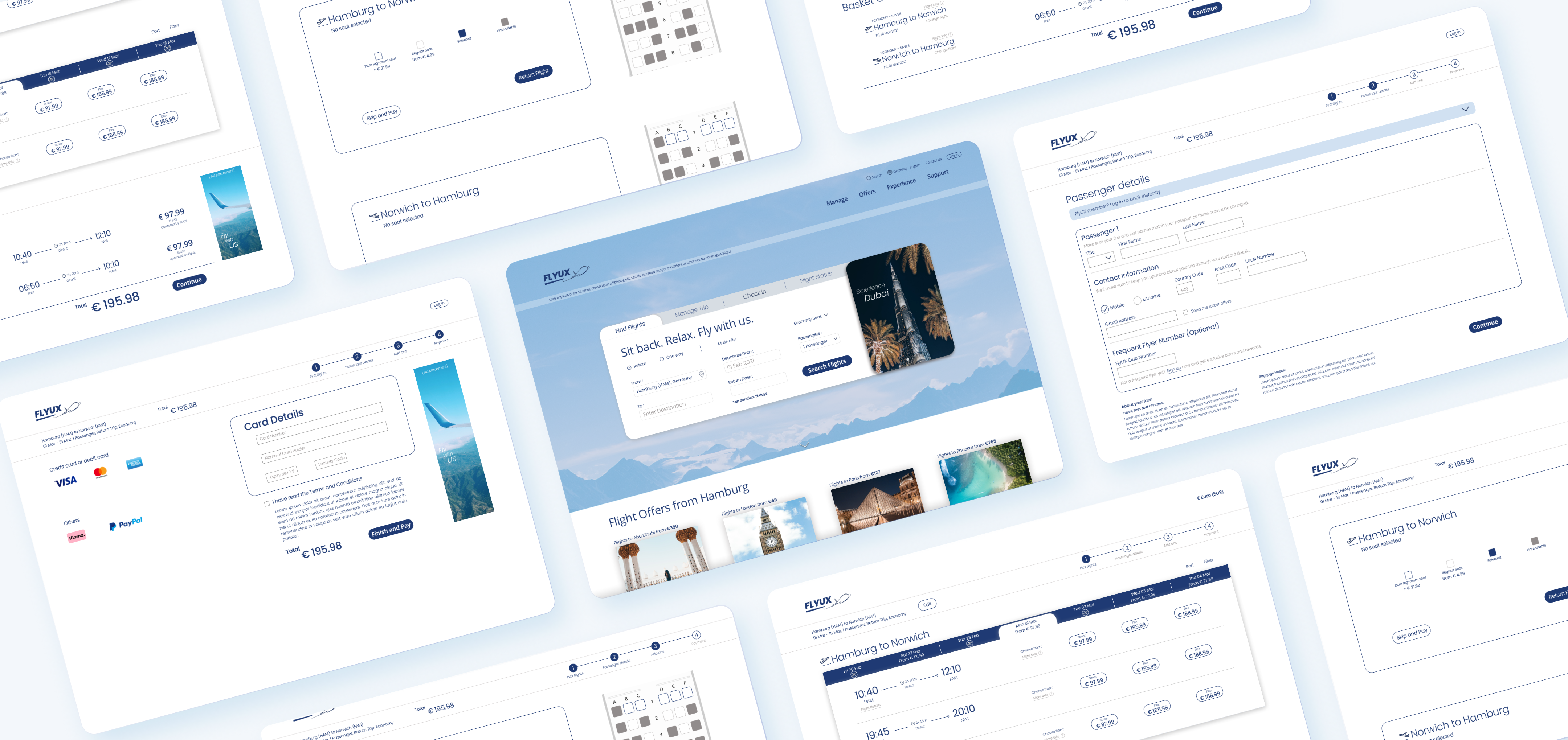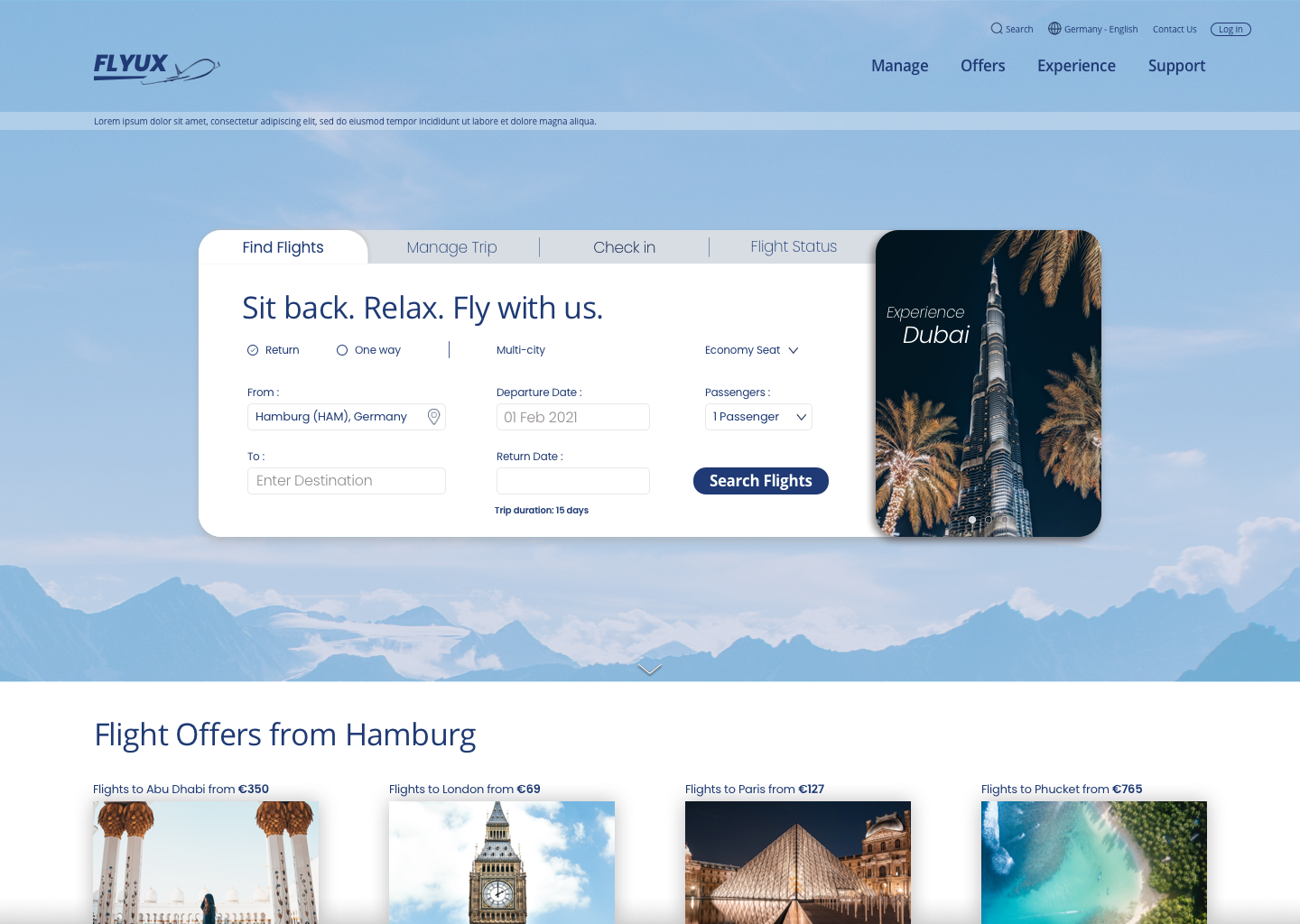 Prototype
To present the solution, I implemented problem solving actions and built a working prototype ready for testing.
Prototype

I built this medium-high fidelity prototype based on my initial sketch. This took two iterations on screens where input fields are necessary because I initially did not consider correct labeling.

View the prototype here.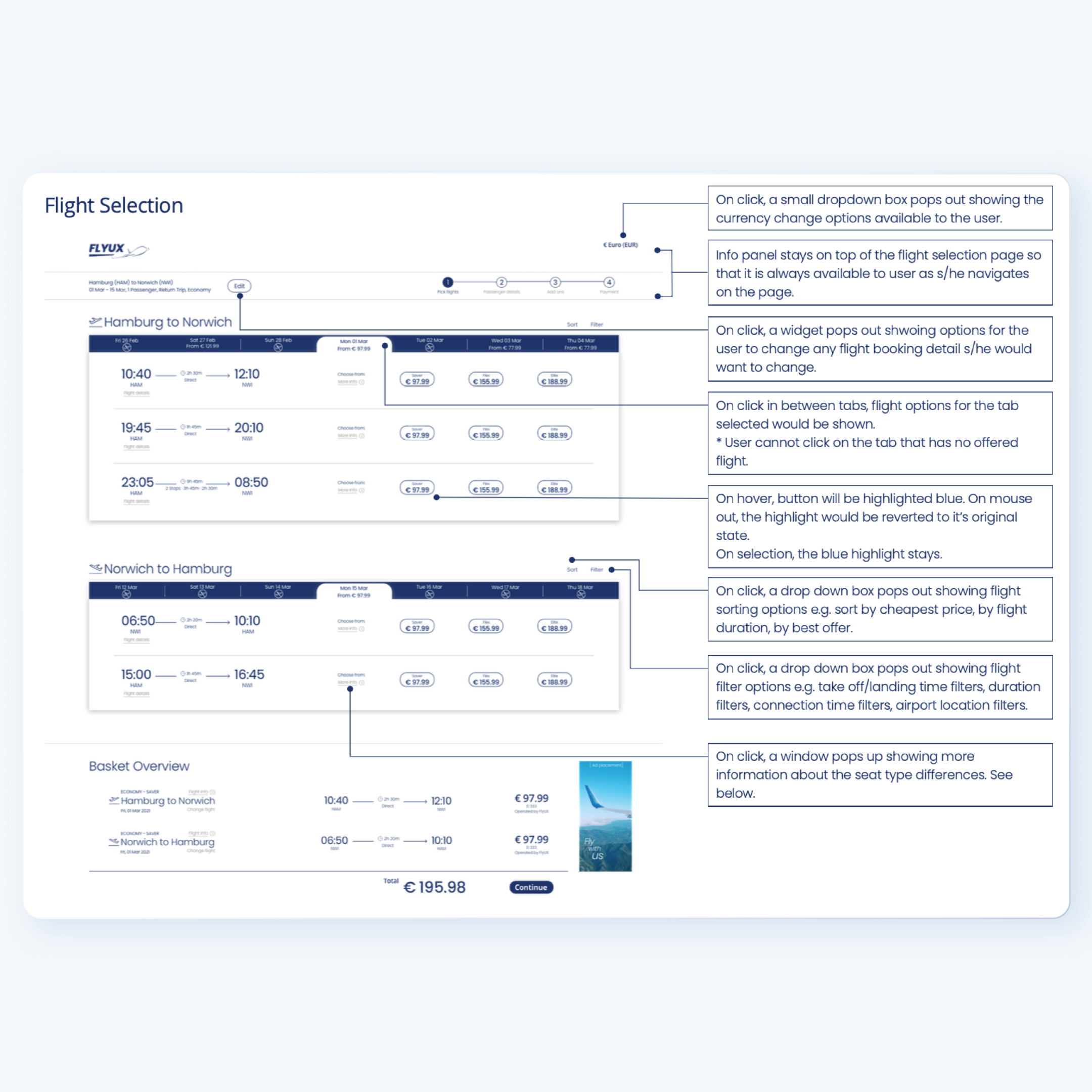 Wireframe

I built the wireframe to clearly communicate my design to developers who are going to build the website. This serves as the developers' guide to building the design.

View the file here.
Retrospective
Being new to the field gave me a clean slate to start with.
My previous job experience pushed me to an advantageous position because user empathy and understanding is necessary for a successful UX design. The foundation of a good business starts with identifying the problems correctly.
I found this project very challenging because I was working on it mostly individually. But even so, I pushed myself to have the working output that solves users' issues.
If I was given more time and resource to do this project, I would expand it to be worked on a team so that research would have been done more thoroughly.