Ally Assist
We help people with disability find their team.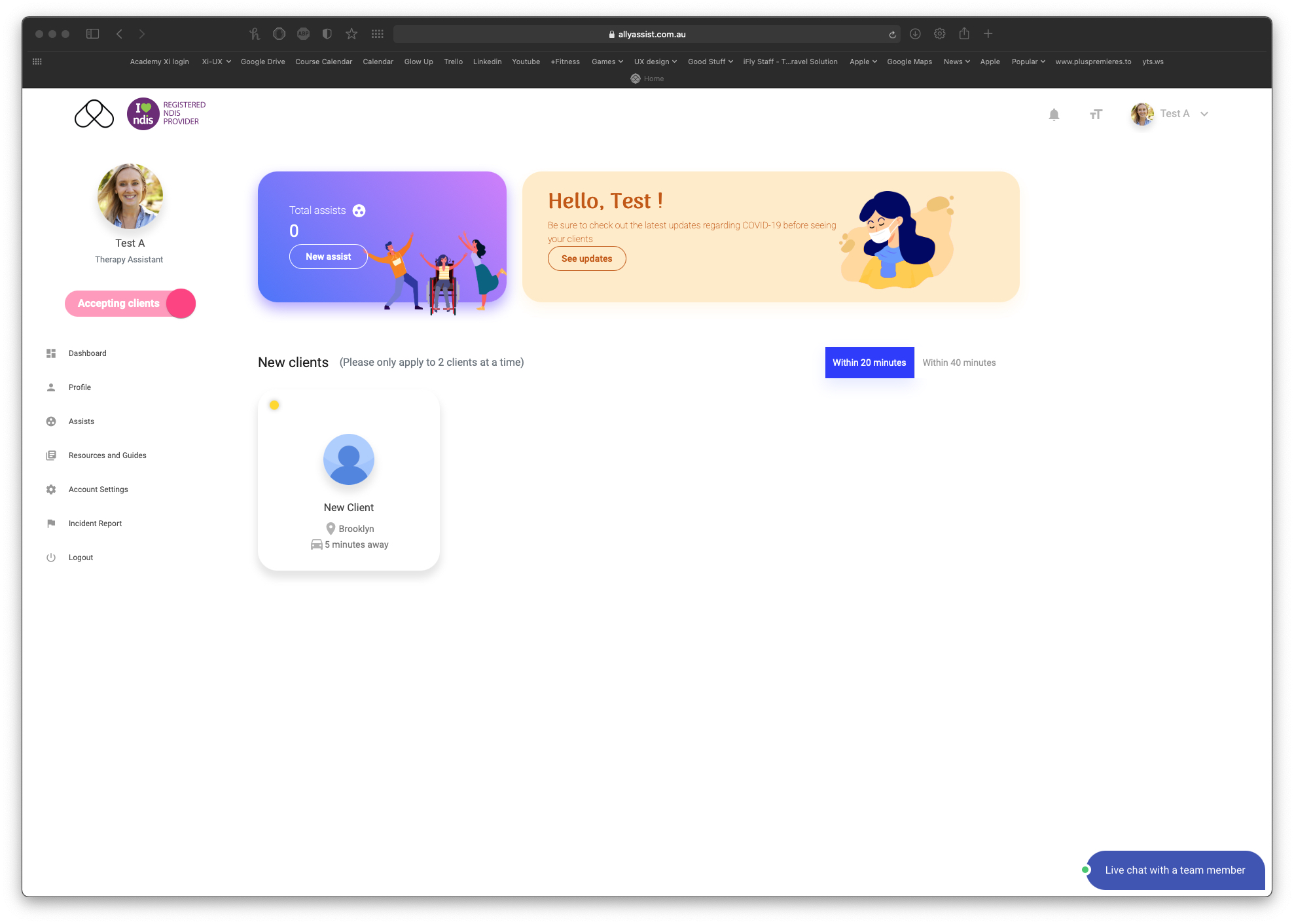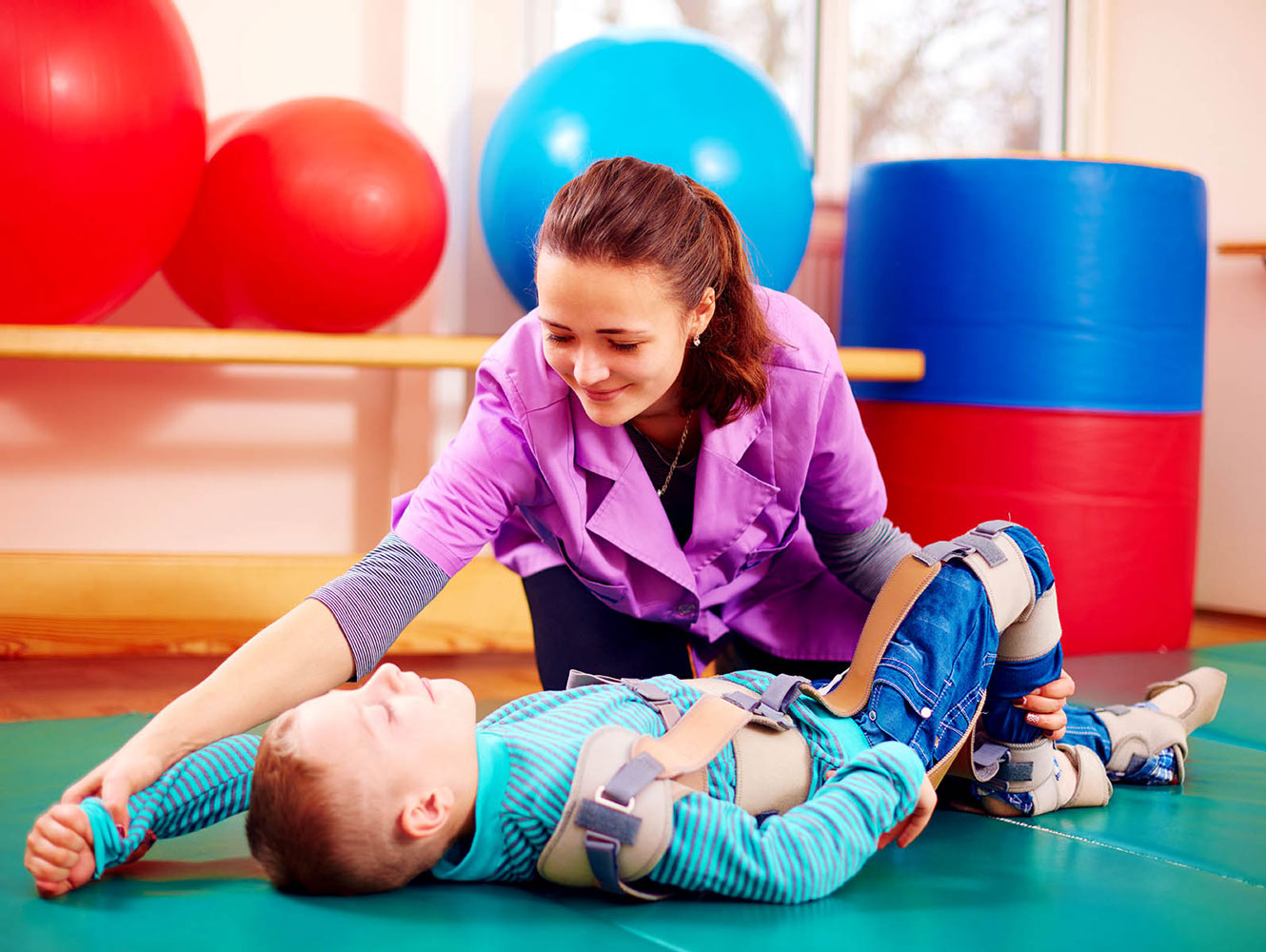 Background
Ally Assist was founded in 2018, and based out of Melbourne, Australia. Ally Assist connect people with disability to the care team they want, in order to achieve goals in the easiest way possible. A person signs up, and they understand exactly what their needs are and then match them with somebody they'll love working with.
The Brief
After liaising with CEO and Founder Sam, and Customer Experience Officer Chiara. I was asked to further investigate a pain point they recently uncovered.
"Whilst Ally assist offer a good launching pad for their Therapy Assistants' career in Allied Health, it can get lonely."
Ally Assist, would like to gain more insight surrounding this pain point and to help them better improve their Therapy Assistants' (TA) experience and make them feel like they belong.
My Role
I have been working remotely alongside the Ally Assist team. In this role I conducted user research for product development, user testing, designed and tested prototypes of their Therapy Assistants' client search and onboarding process.
Goals
The suggested deliverables:
Key
Research Summary and Insights

Prototypes / Design recommendations
Additional
Current state journey map

Future state journey map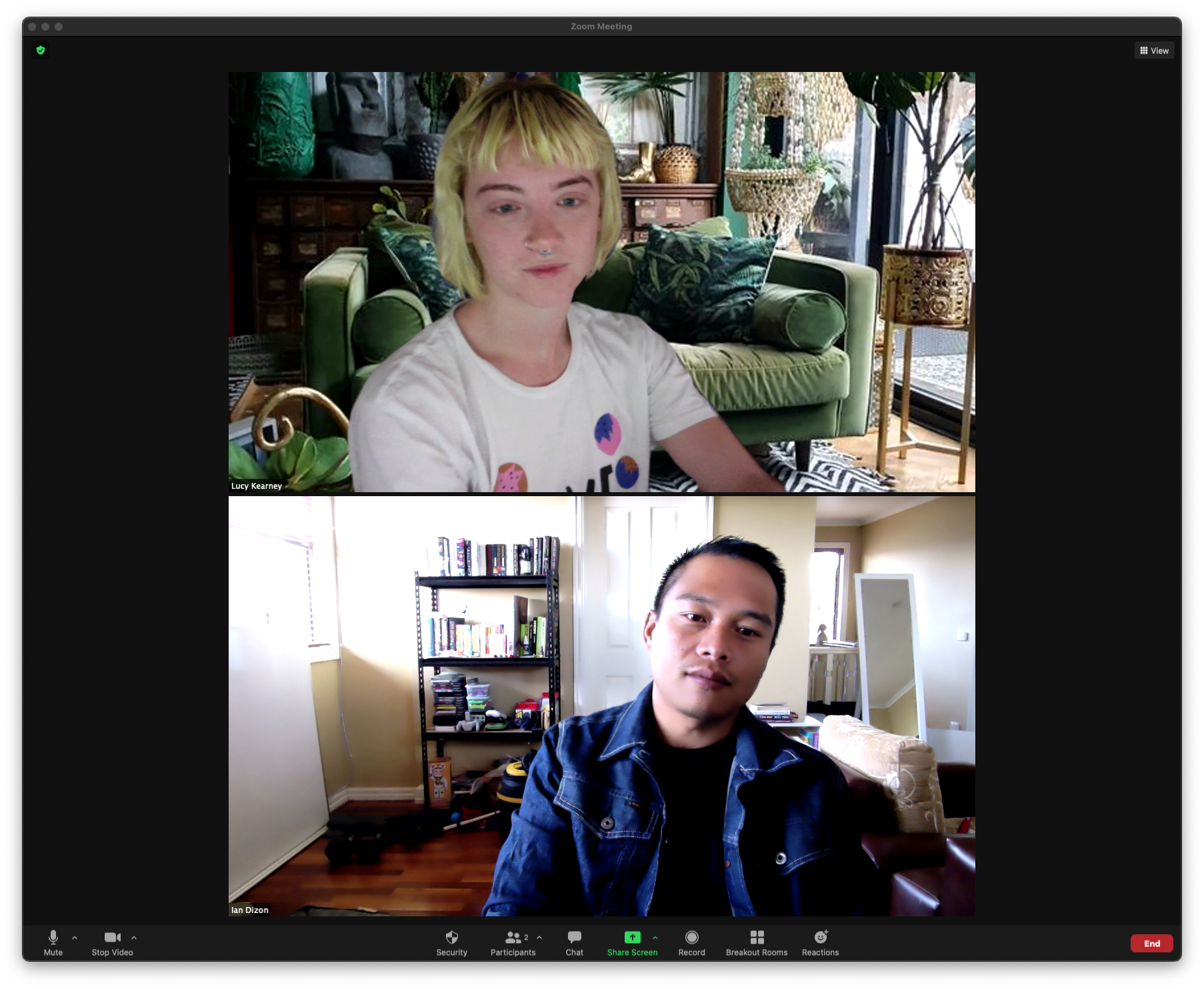 Interviews
At the discovery phase of my project, I conducted user interviews in order to get a better of understanding of the pain point posed by Ally Assist.
These in-depth interviews were mainly conducted via zoom and phone calls, and with Therapy Assistants', Occupational Therapist, Physiotherapist, and Speech Therapist. Asking questions revolving around their experience on the field, their daily process, and their experience using the Ally Assist platform.
Some challenges were met being able to reach out to TA's and OT's, using LinkedIn, Facebook Groups, and Reddit were some avenues I pursued to be able to connect and contact with them.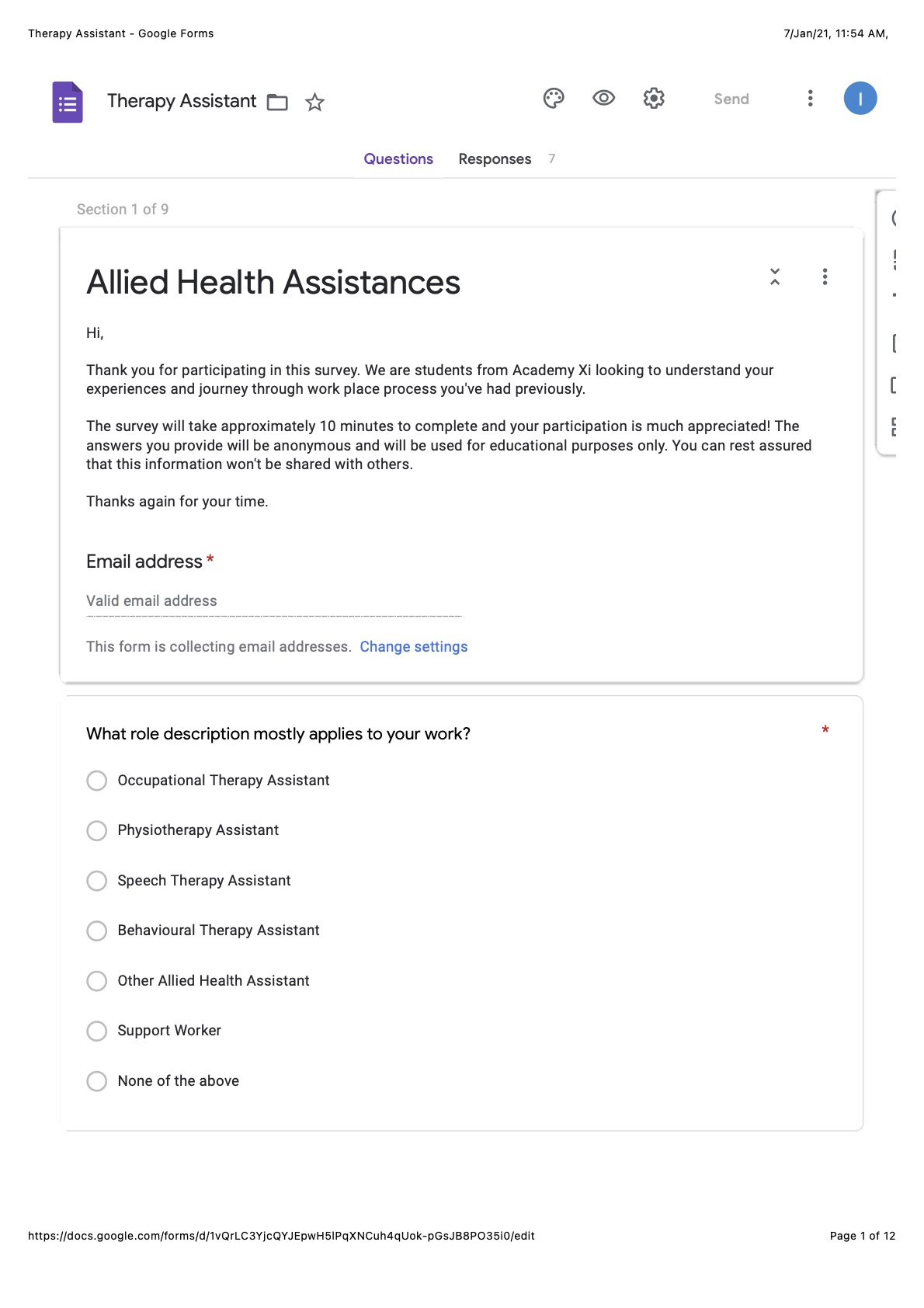 Surveys
We also sent out a short survey to seek further information regarding the user's journey, daily process, and workplace experiences.
This survey was constructed using google forms and distributed online via forums, reddit, facebook groups.
The Survey had 6 replies.
Desktop Research
I also conducted some further research on framework's, and case studies from the Department of Health to get a better insight on how to best deliver information for those in roles in Allied Health.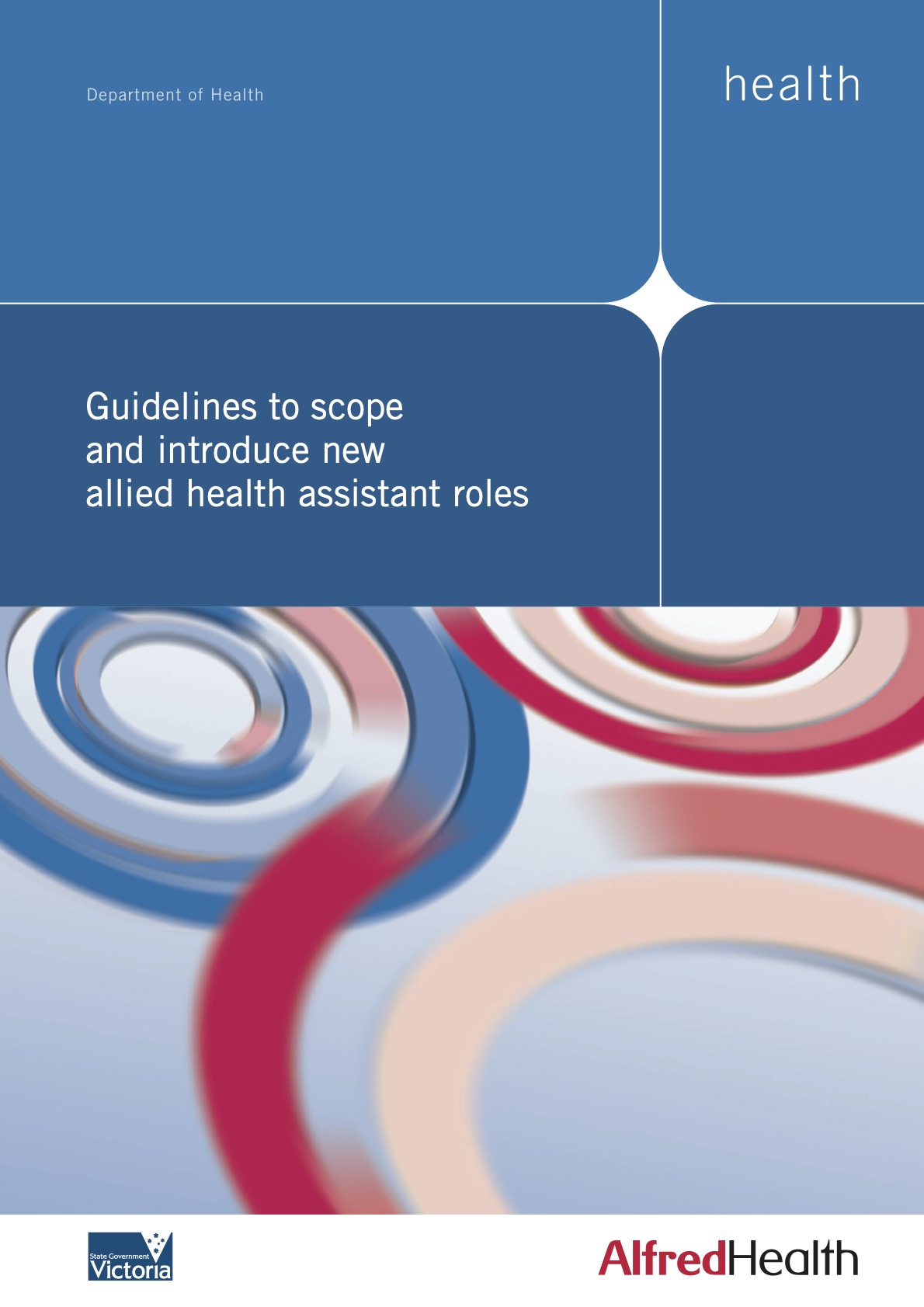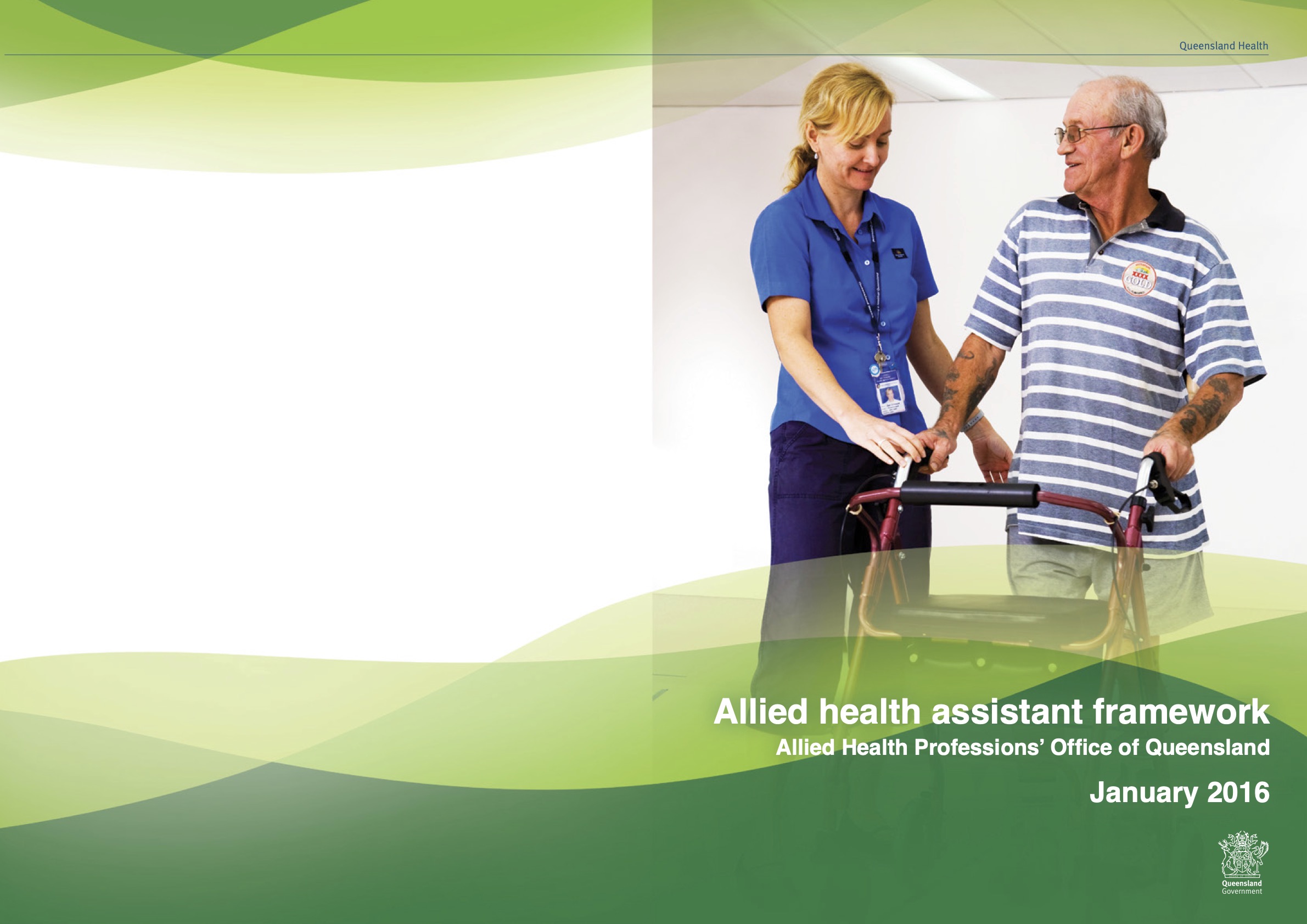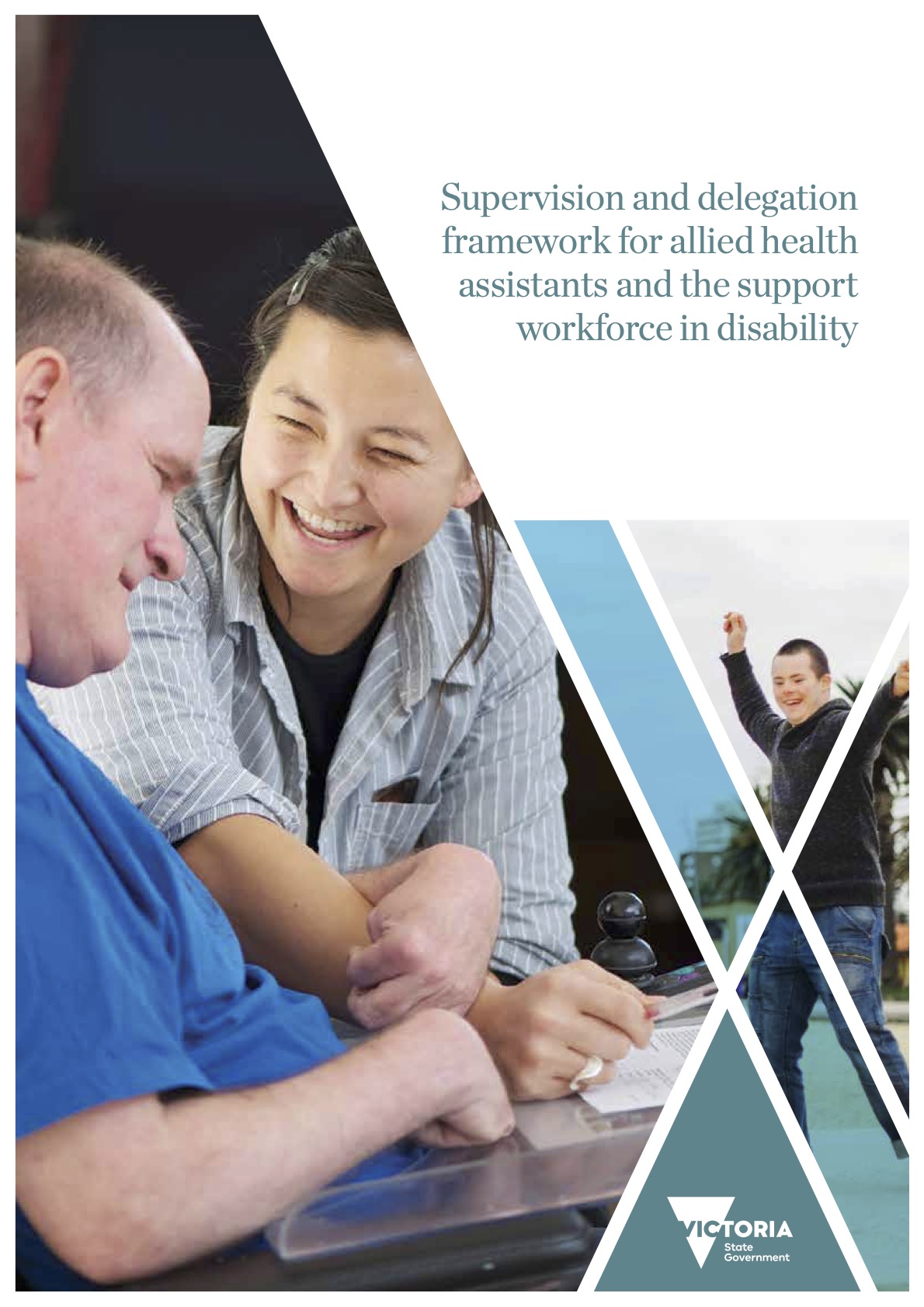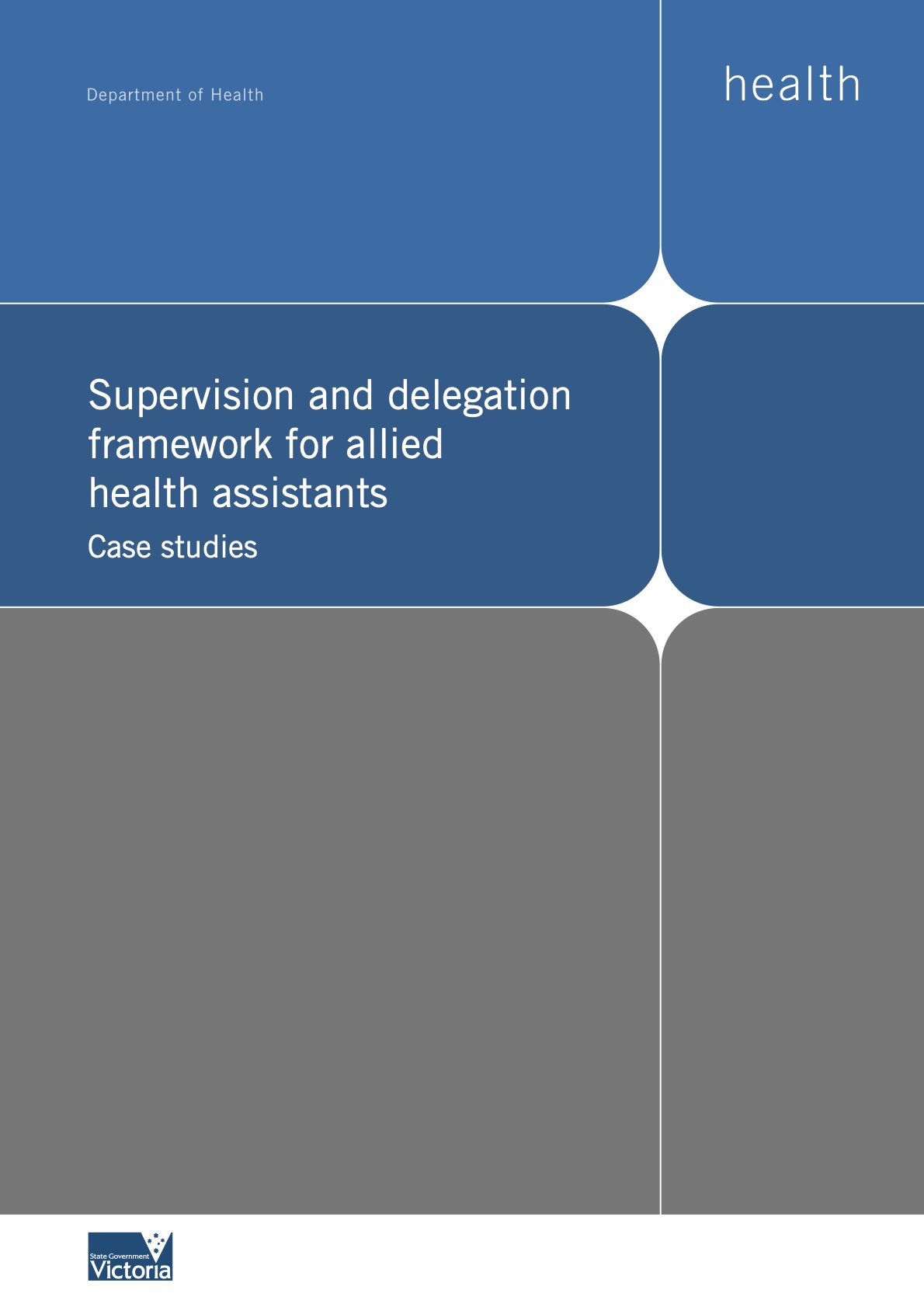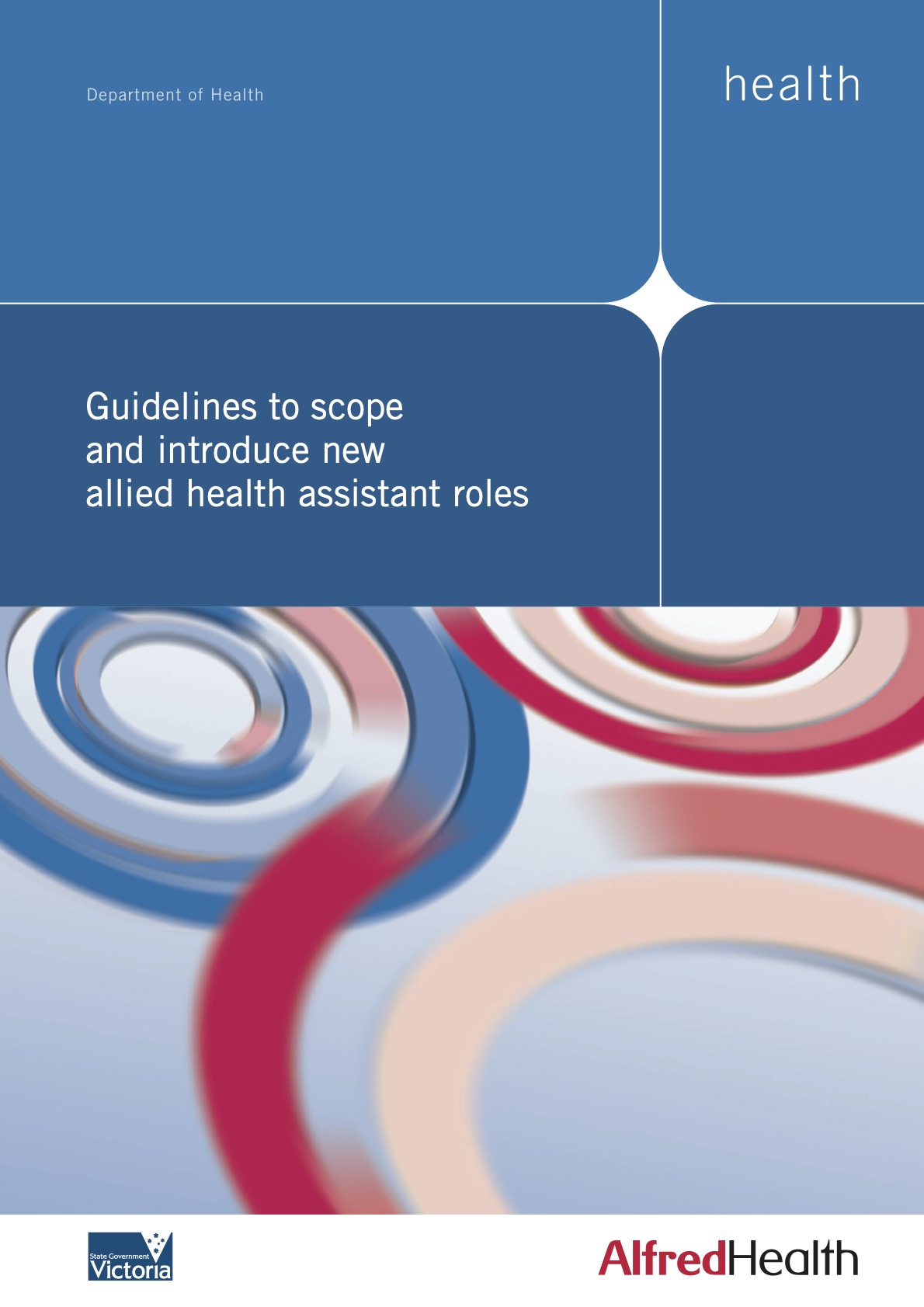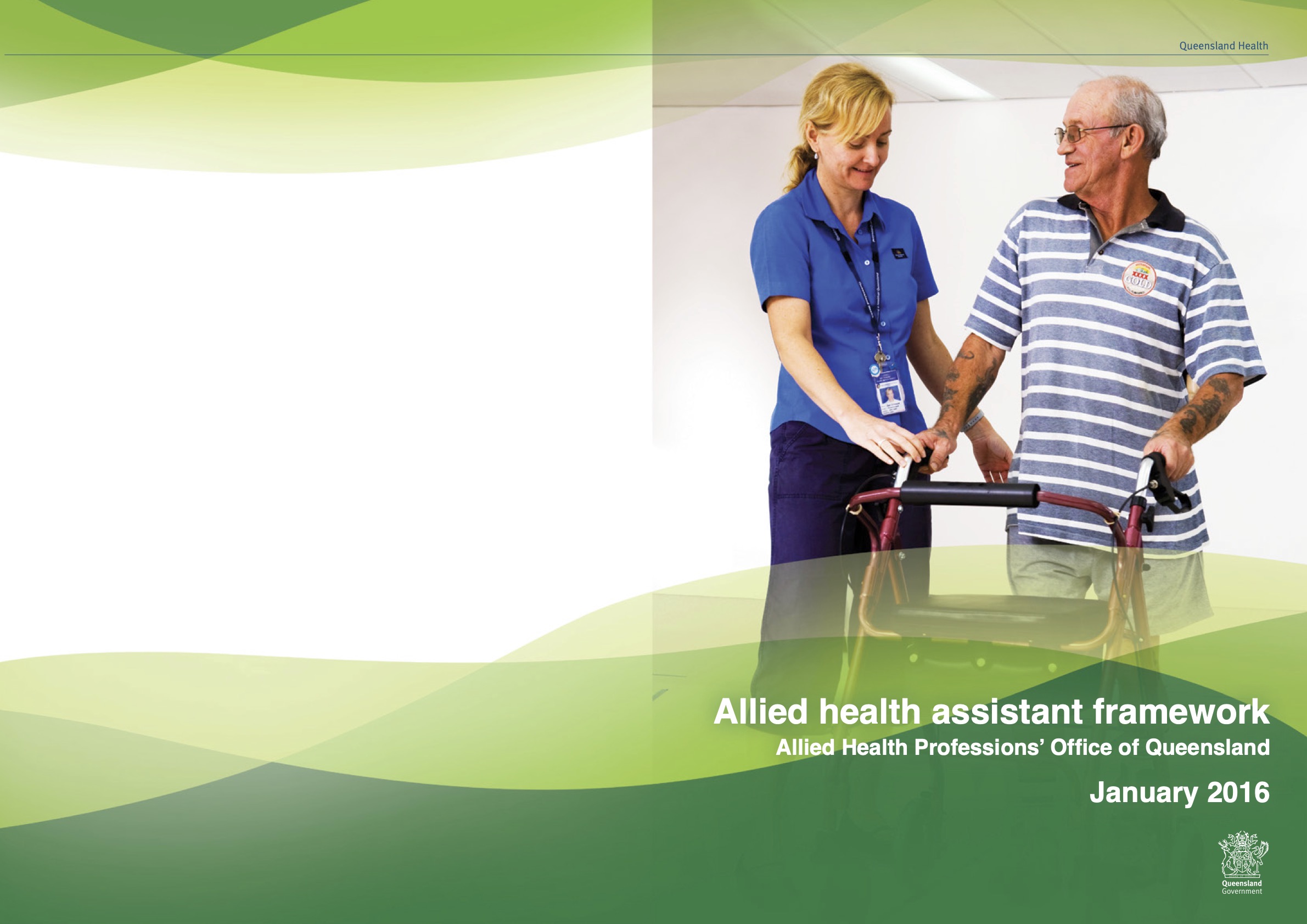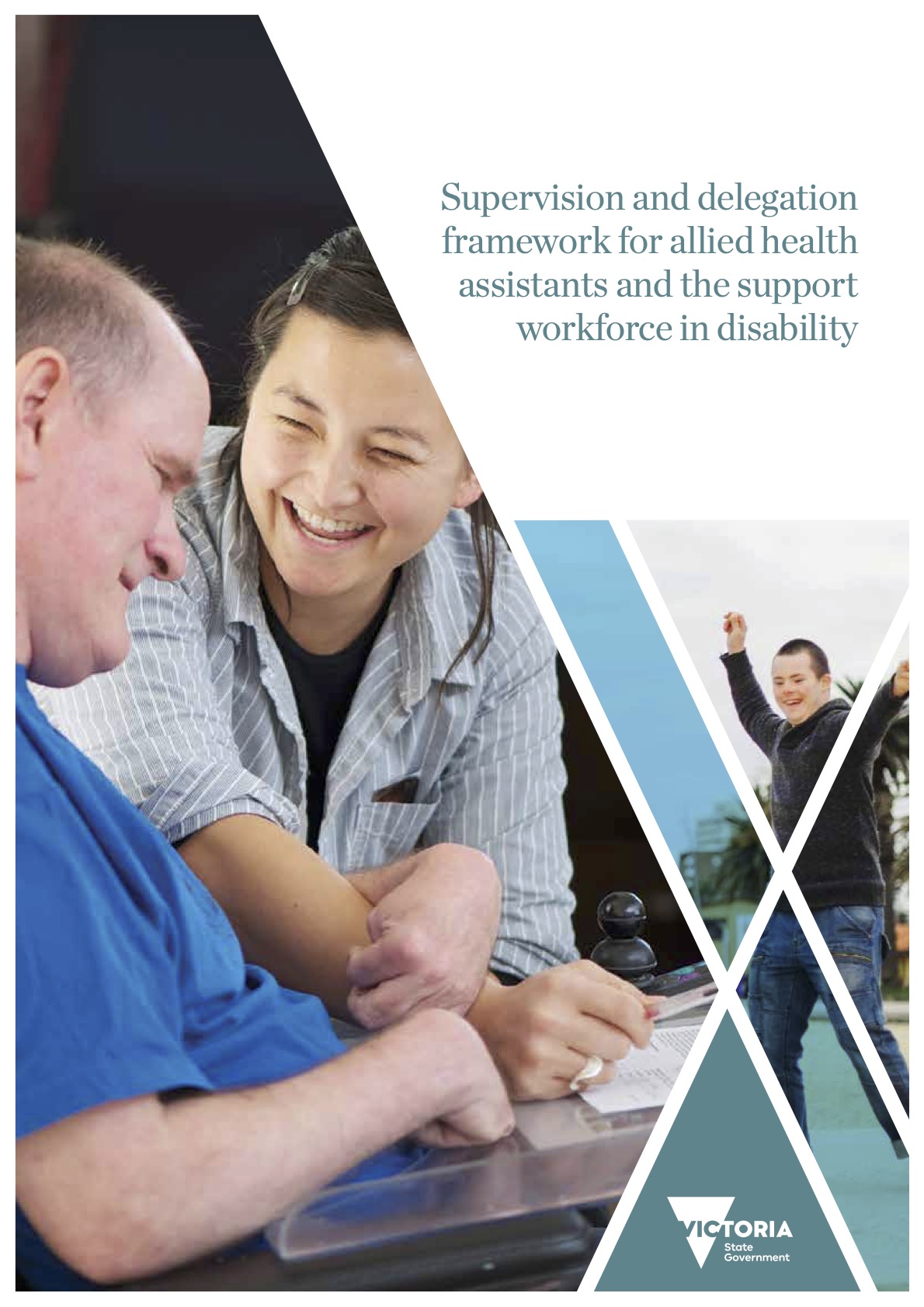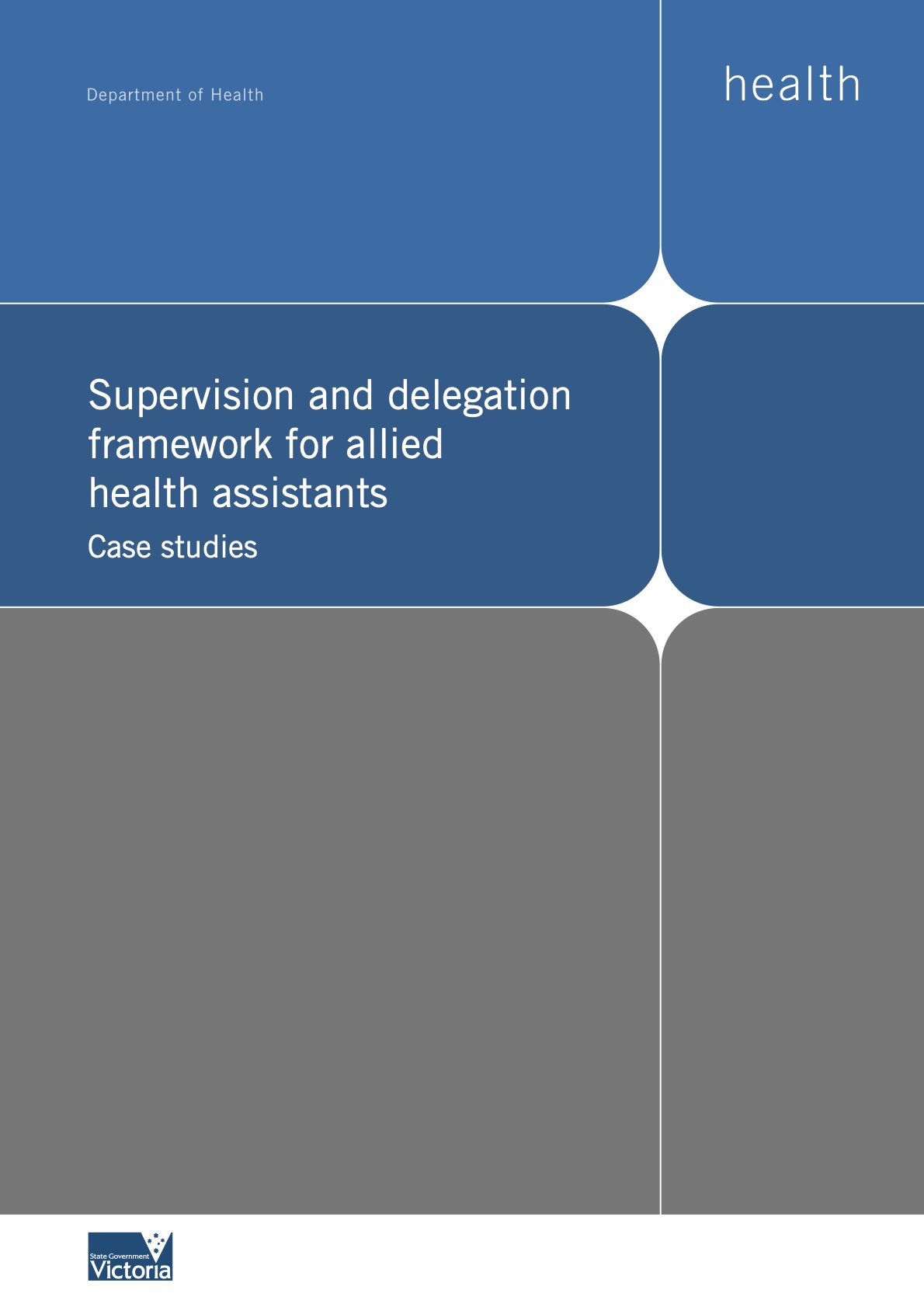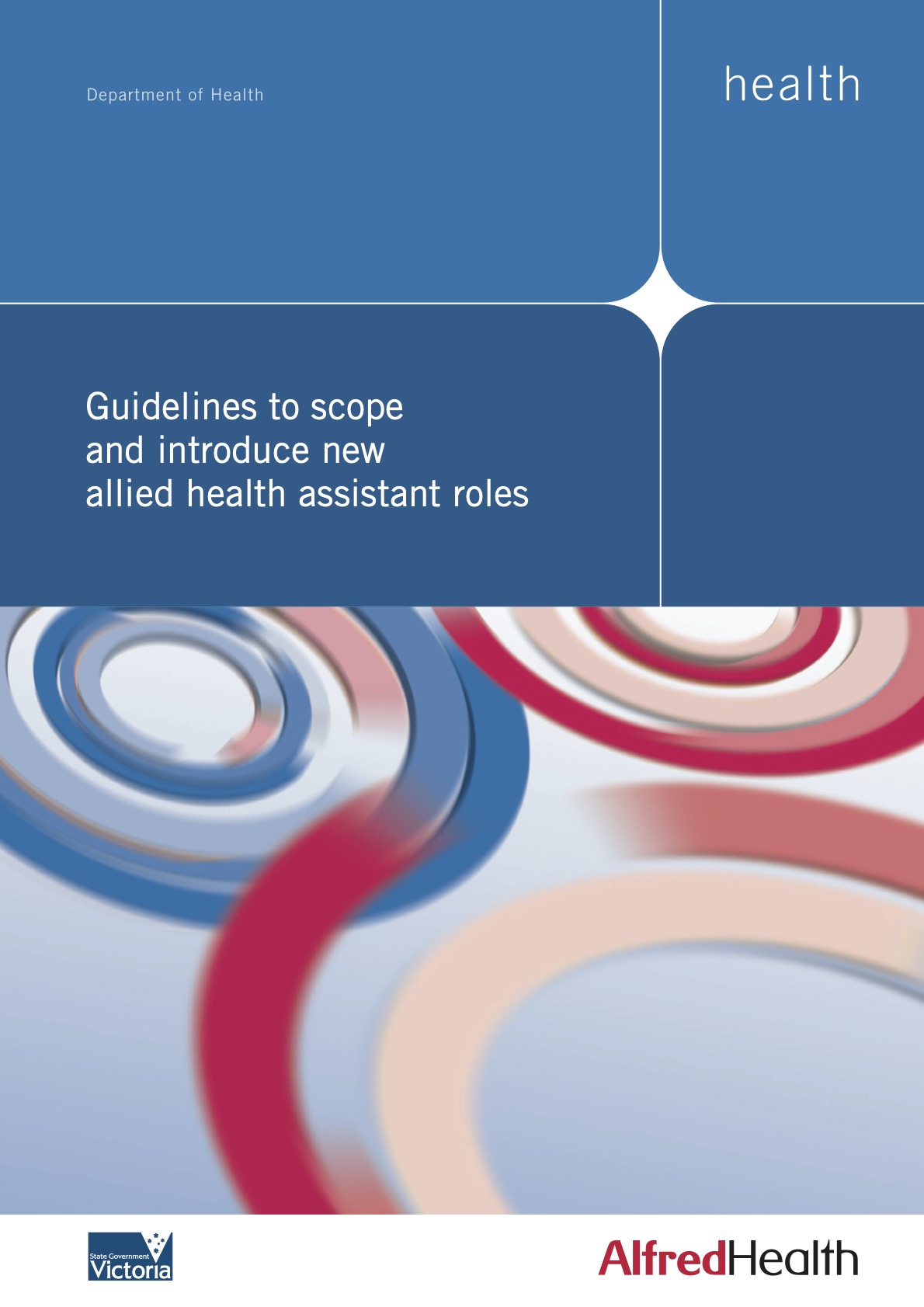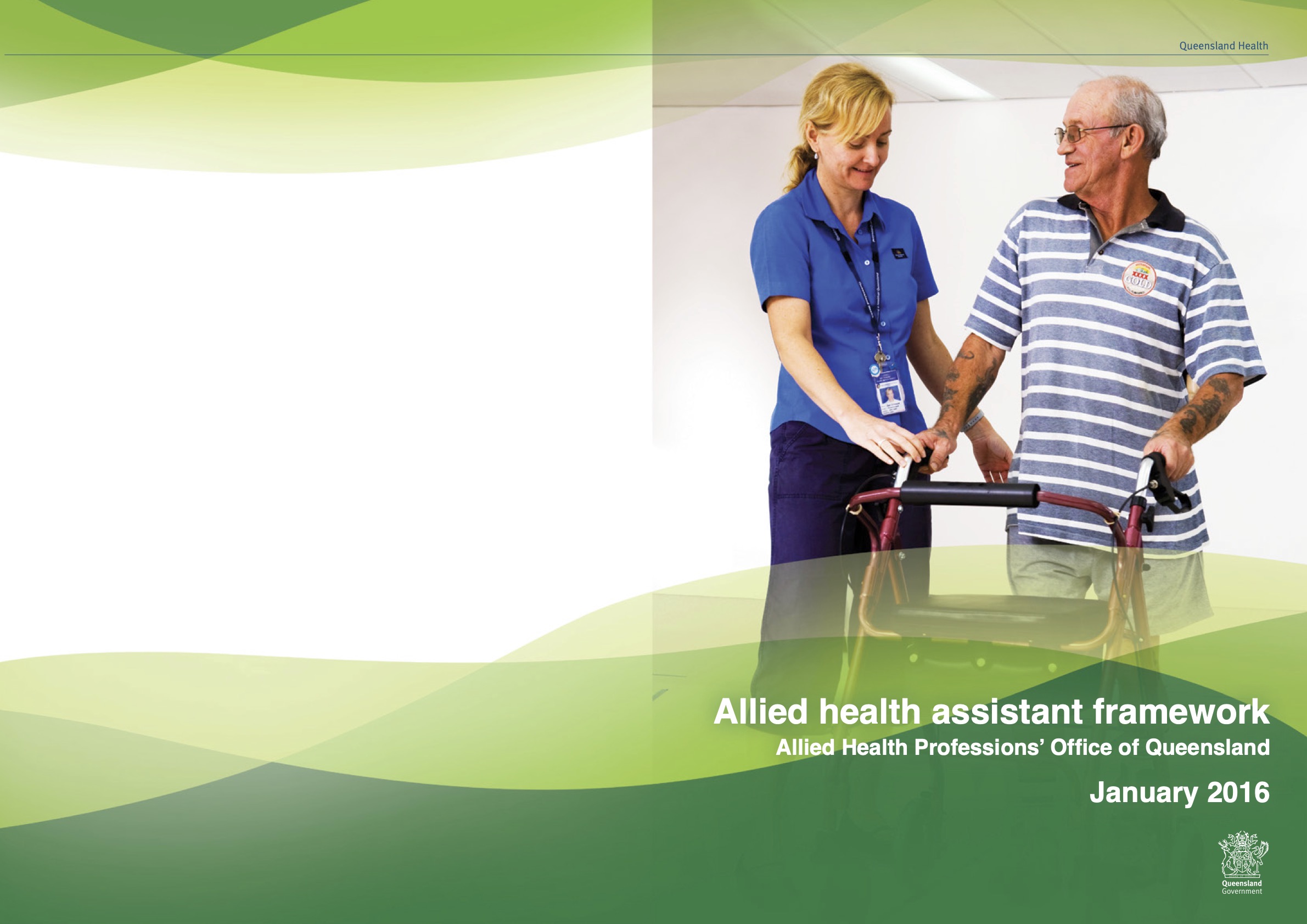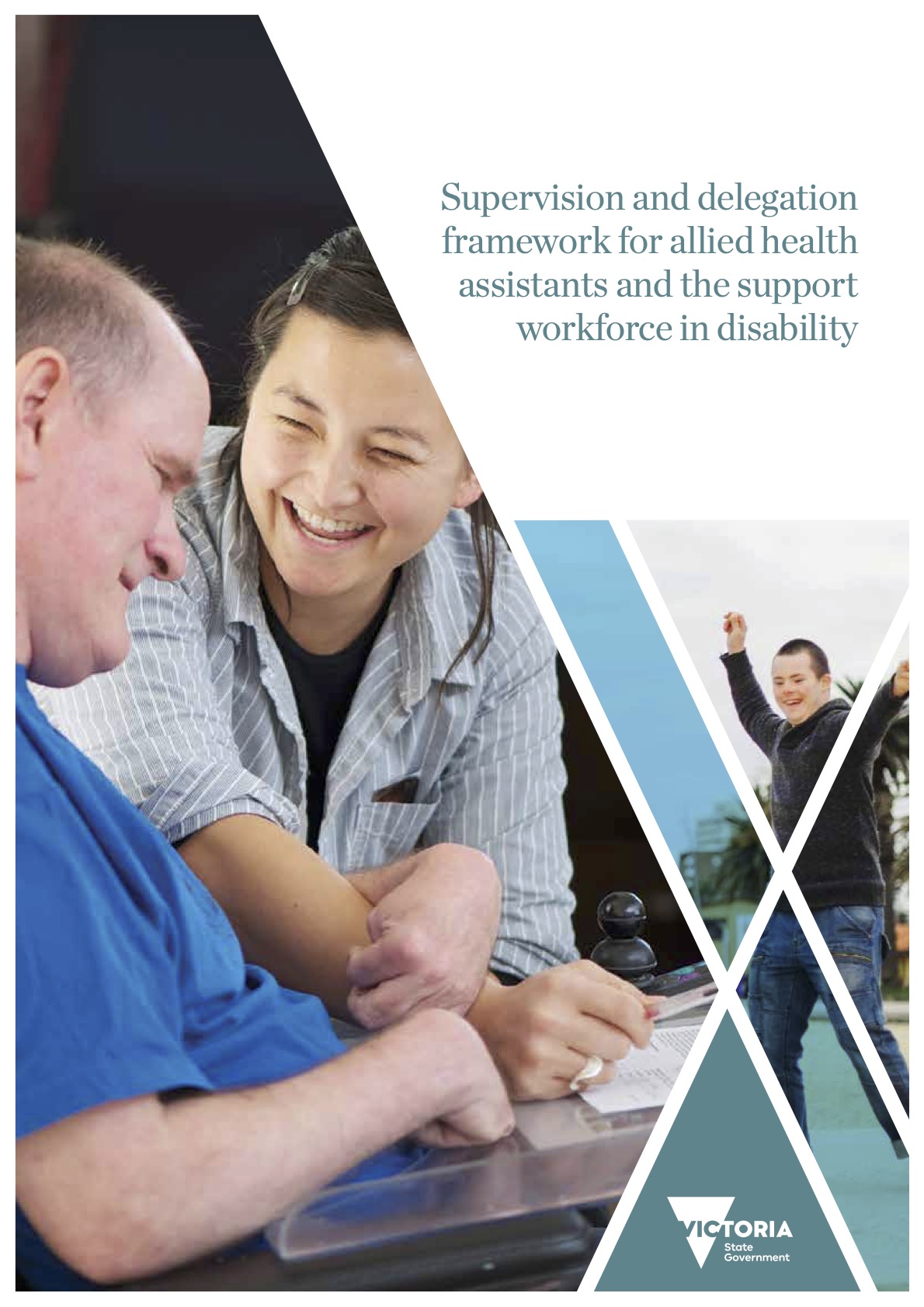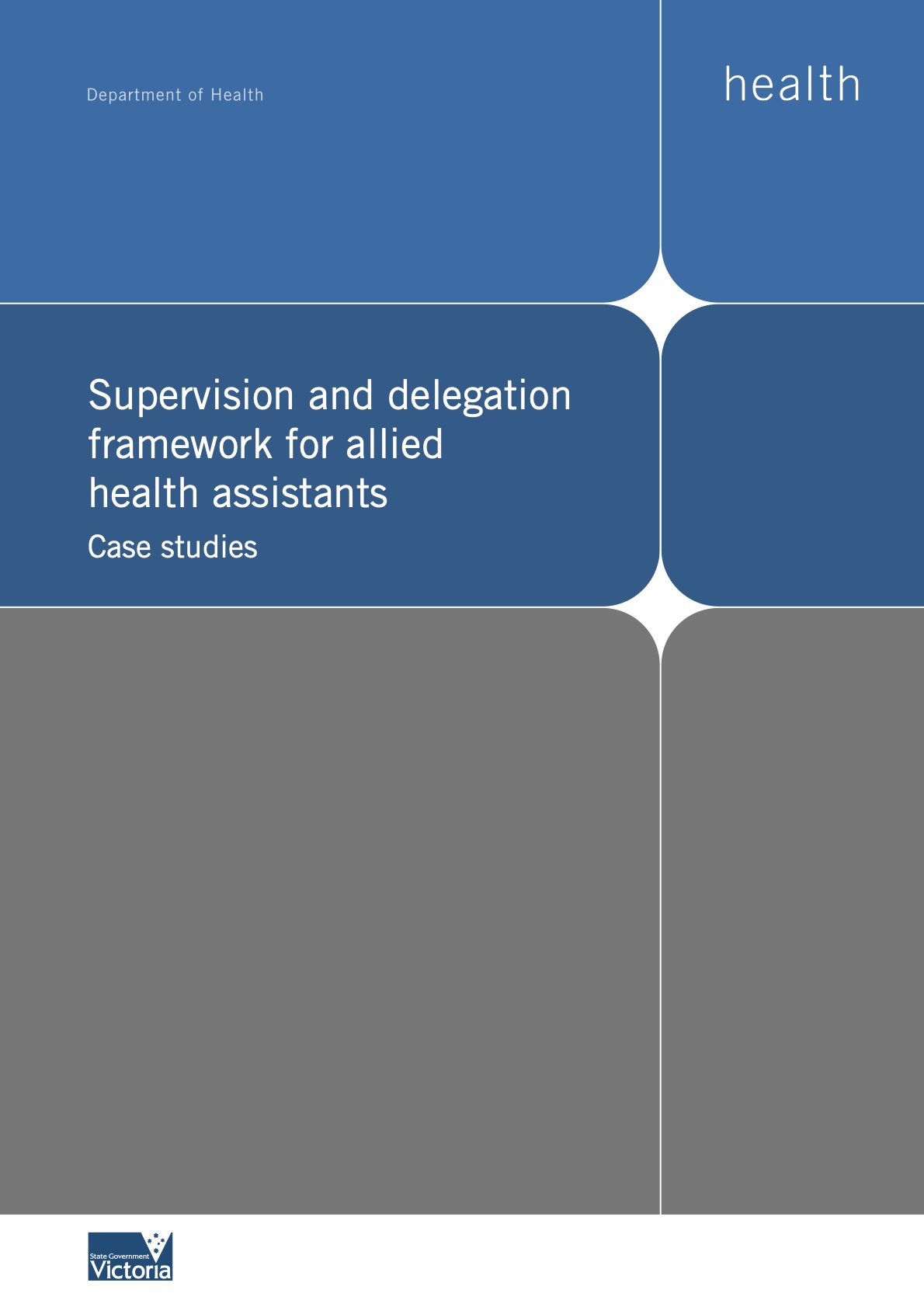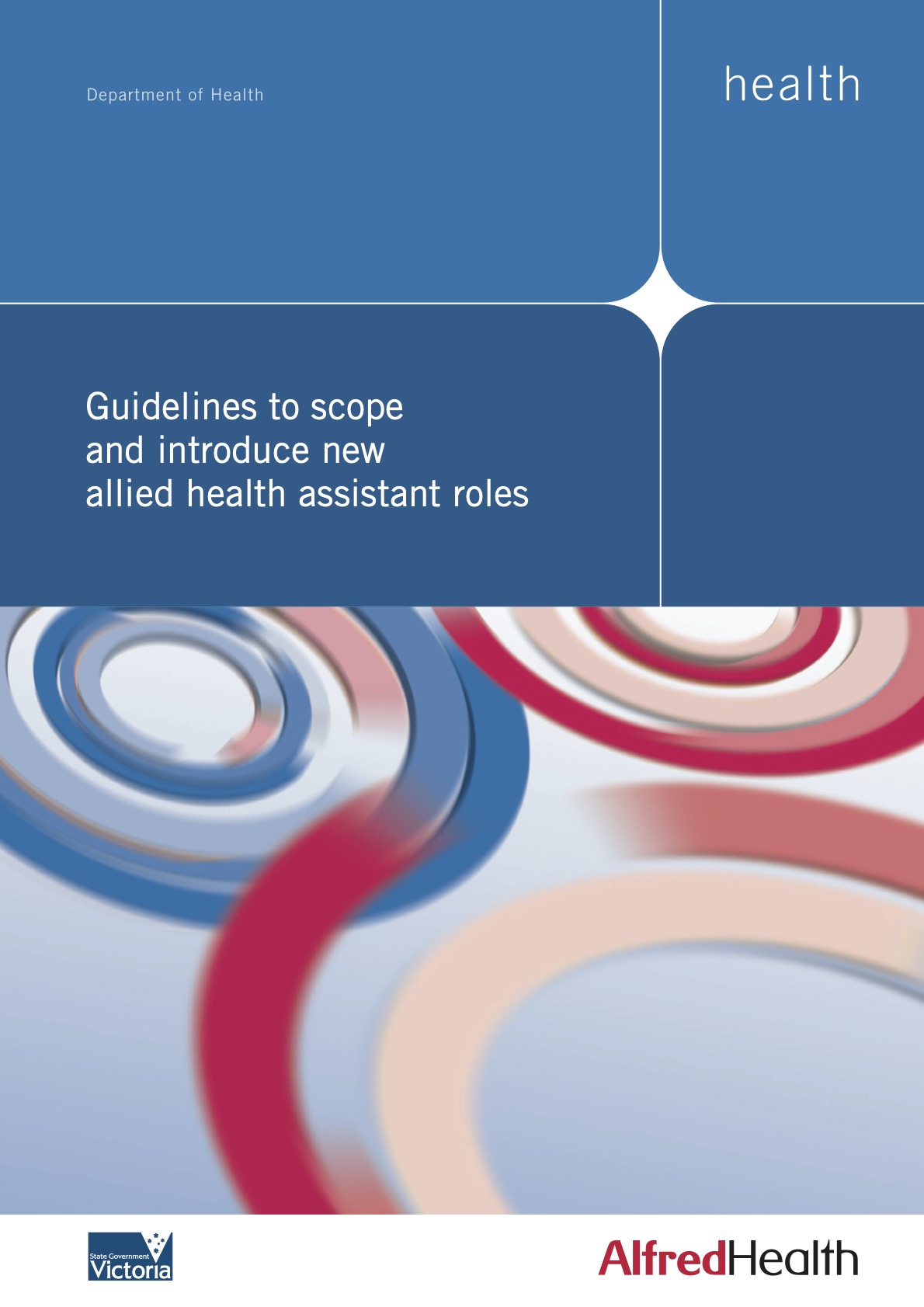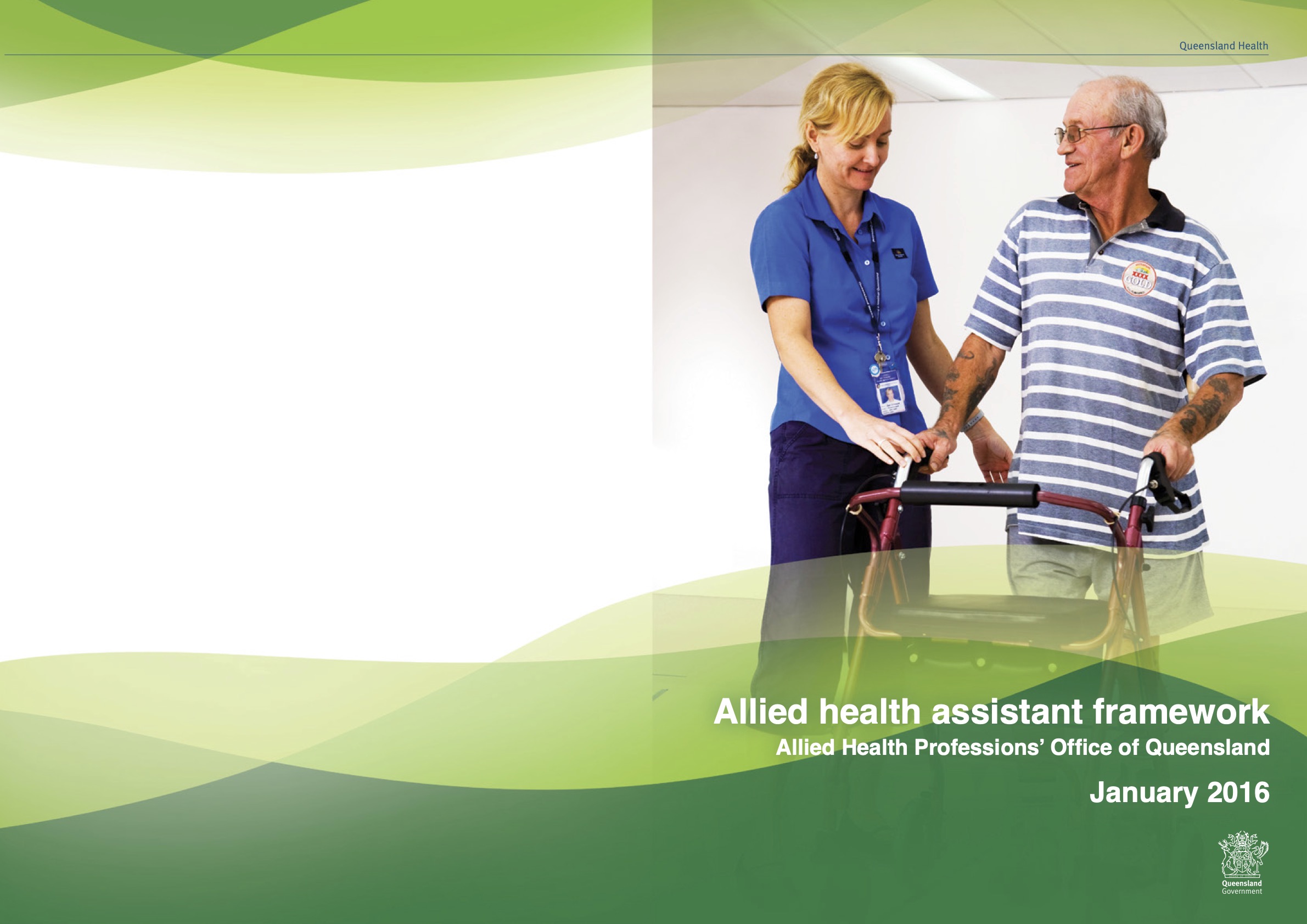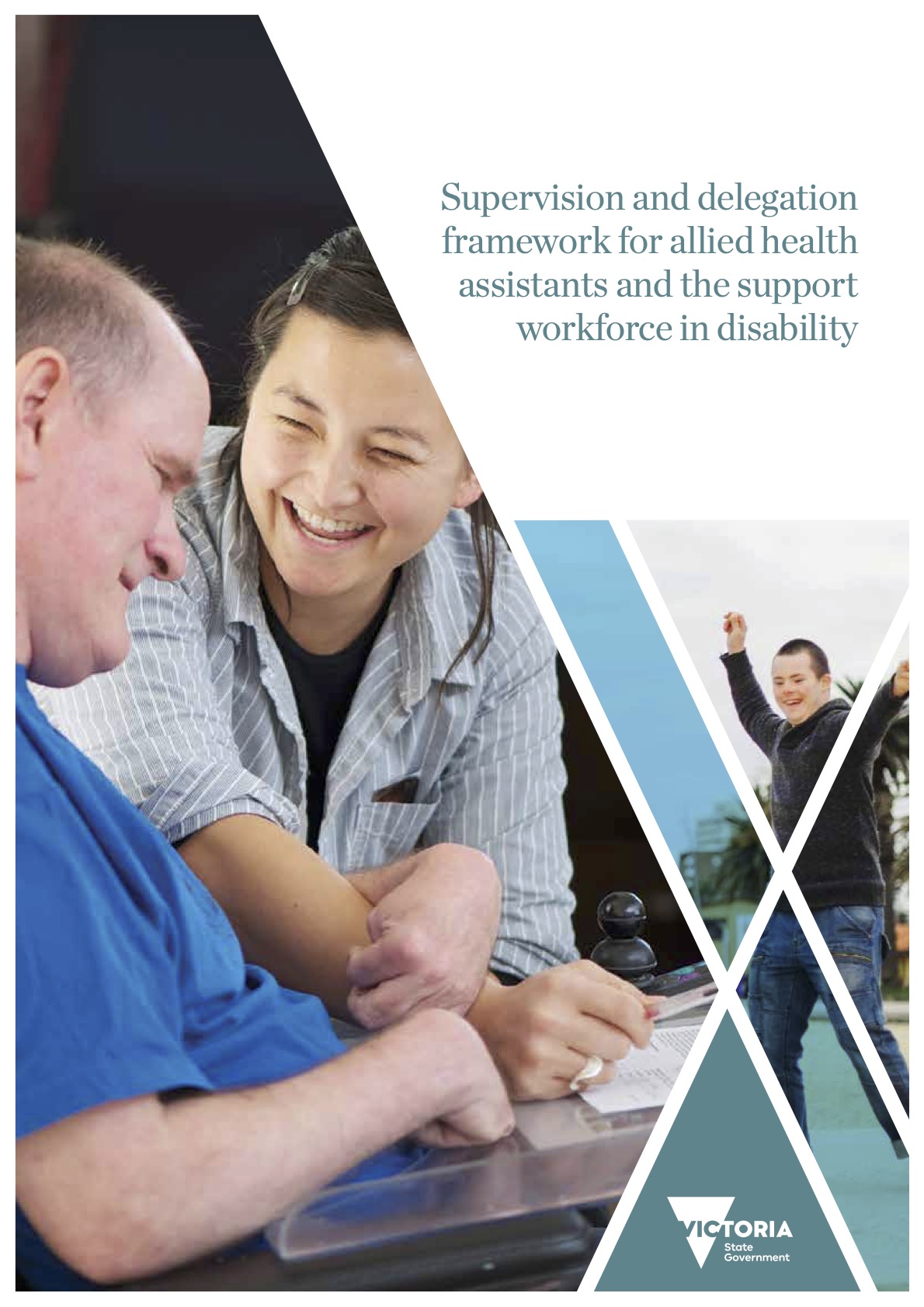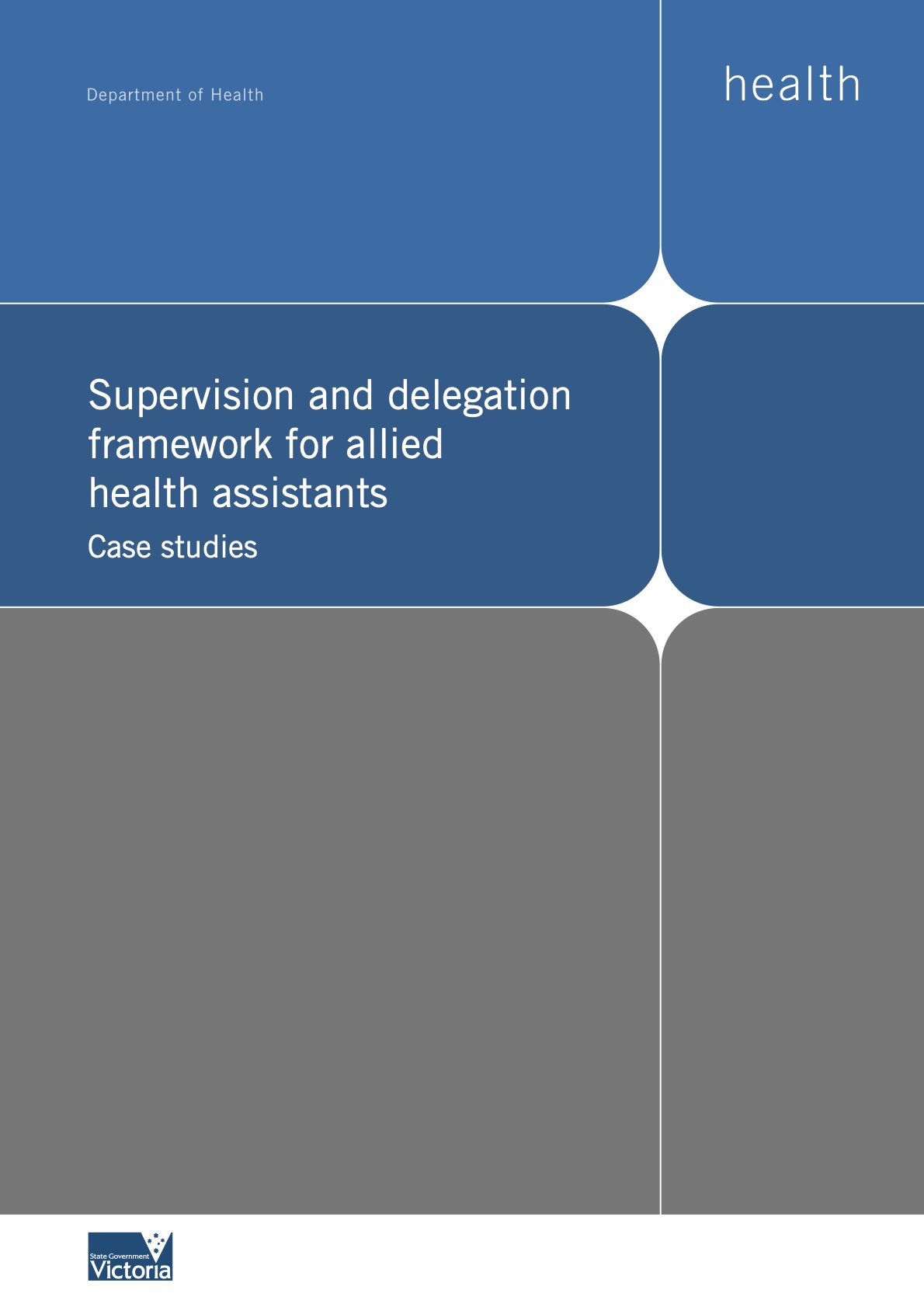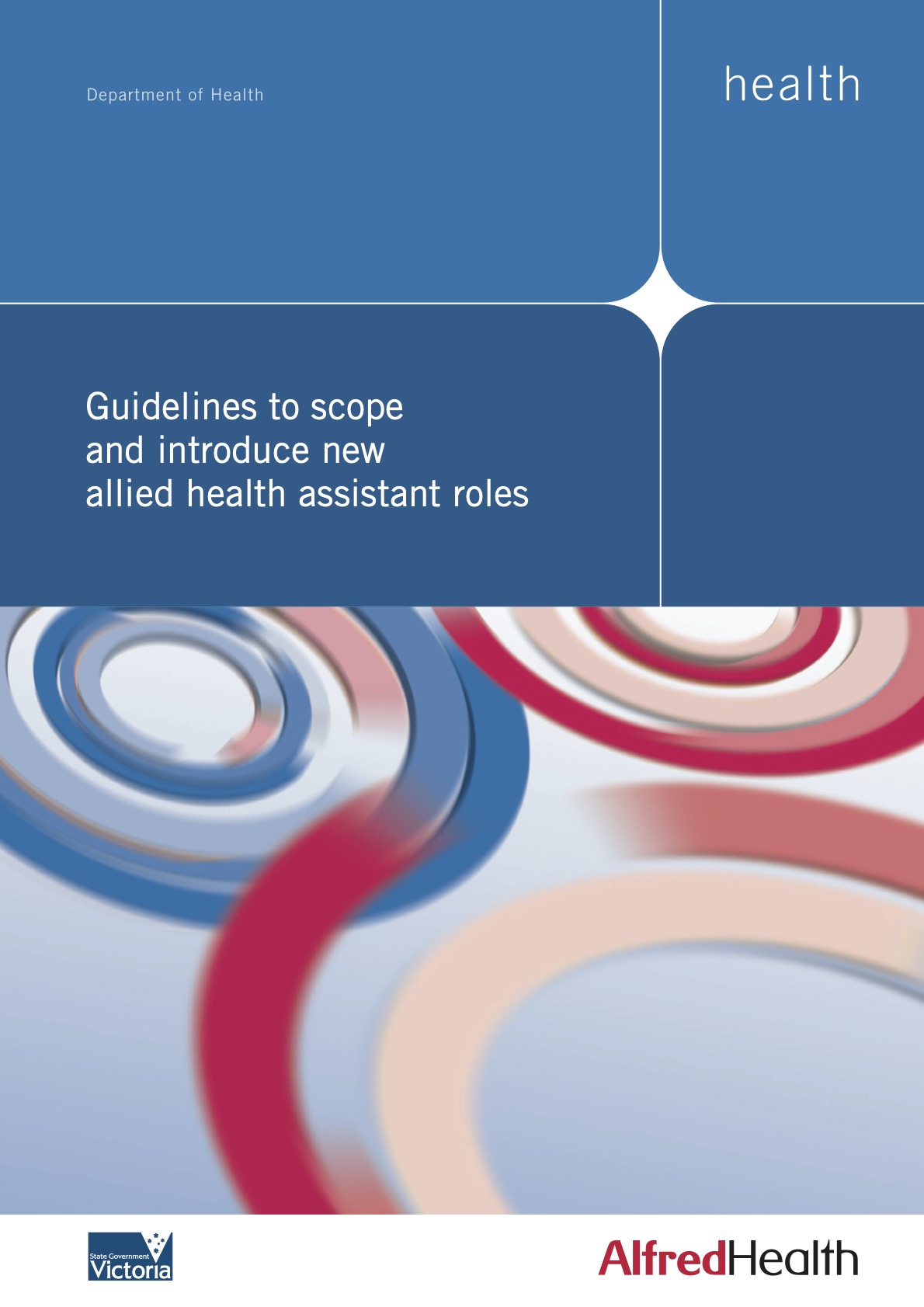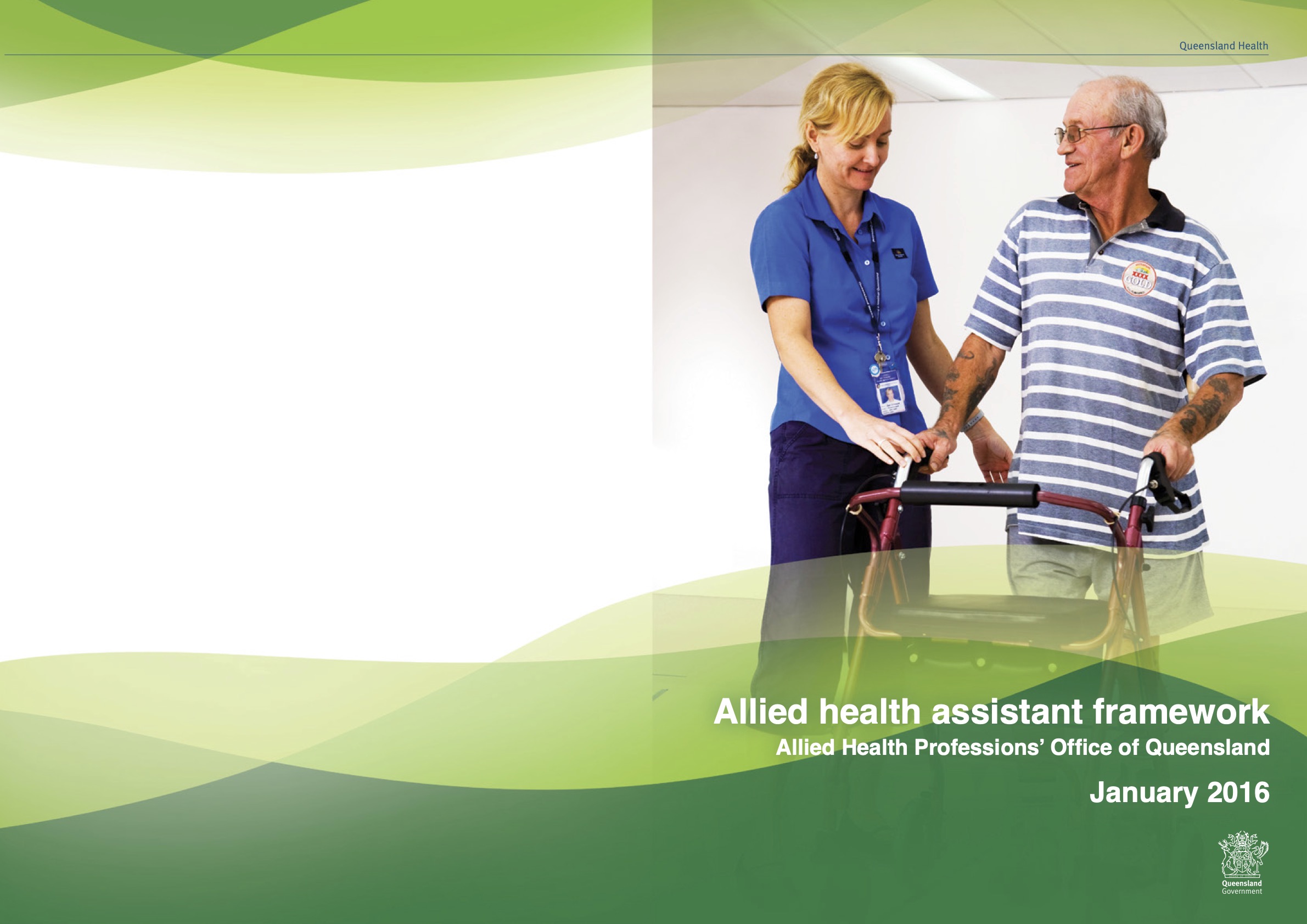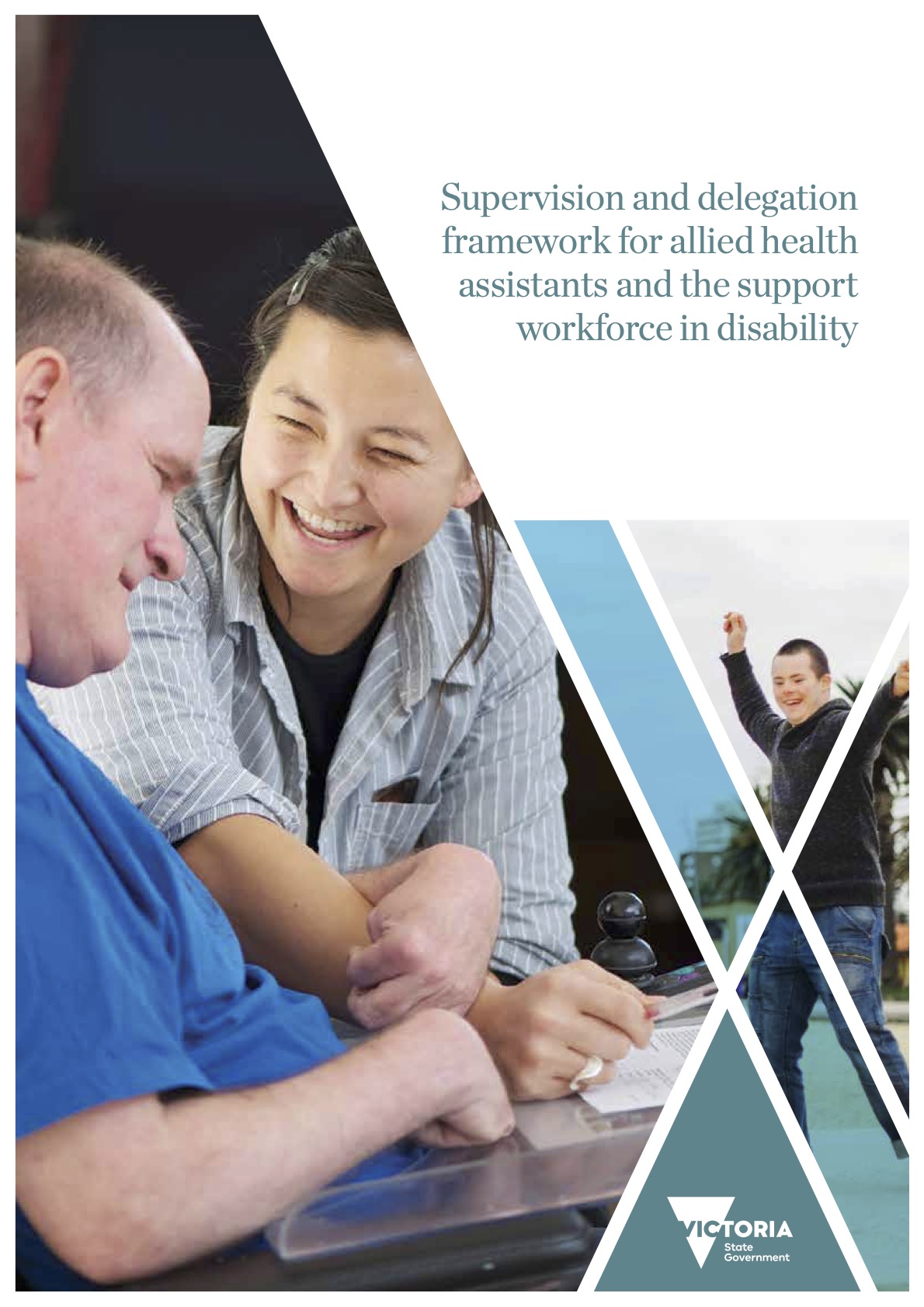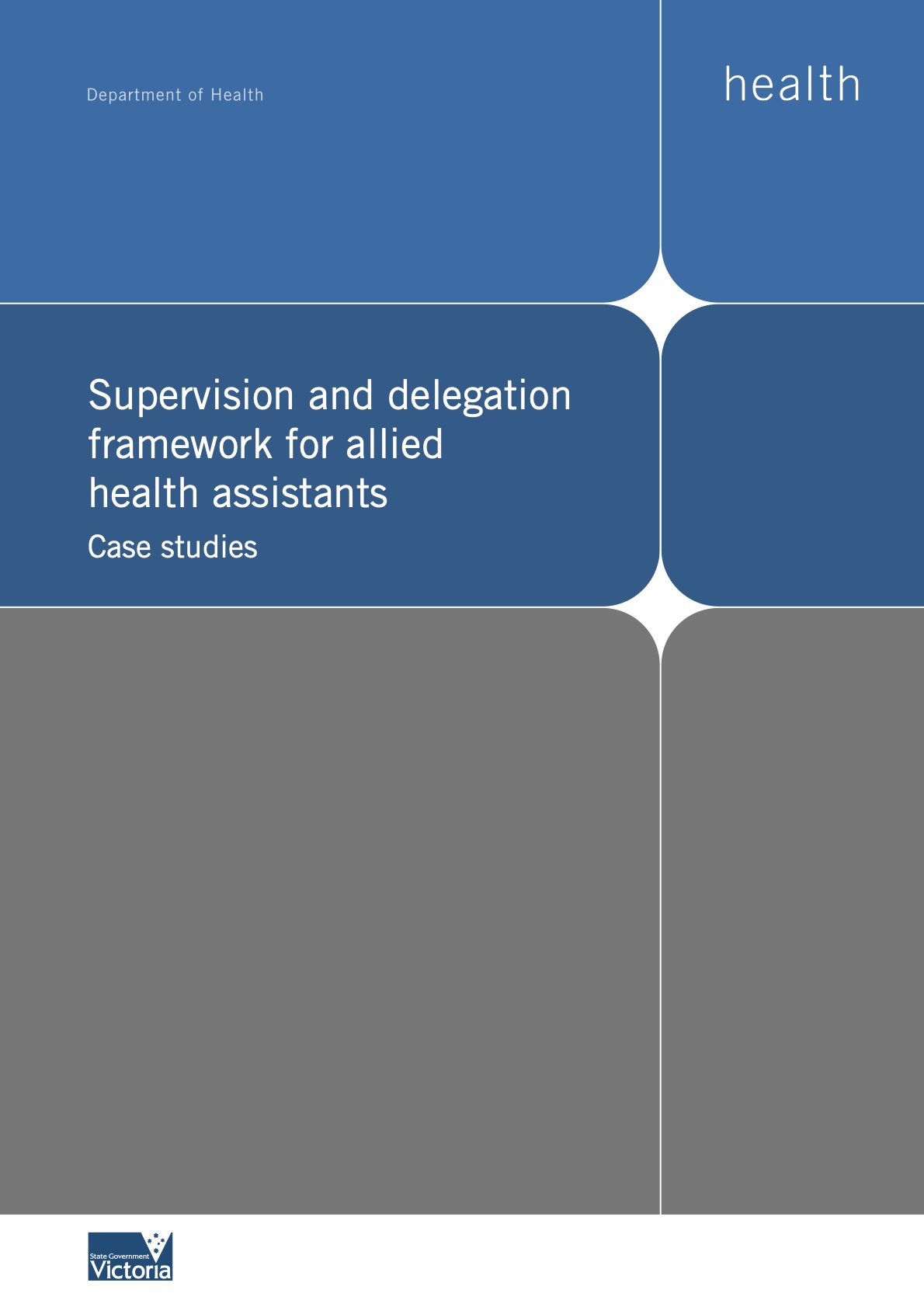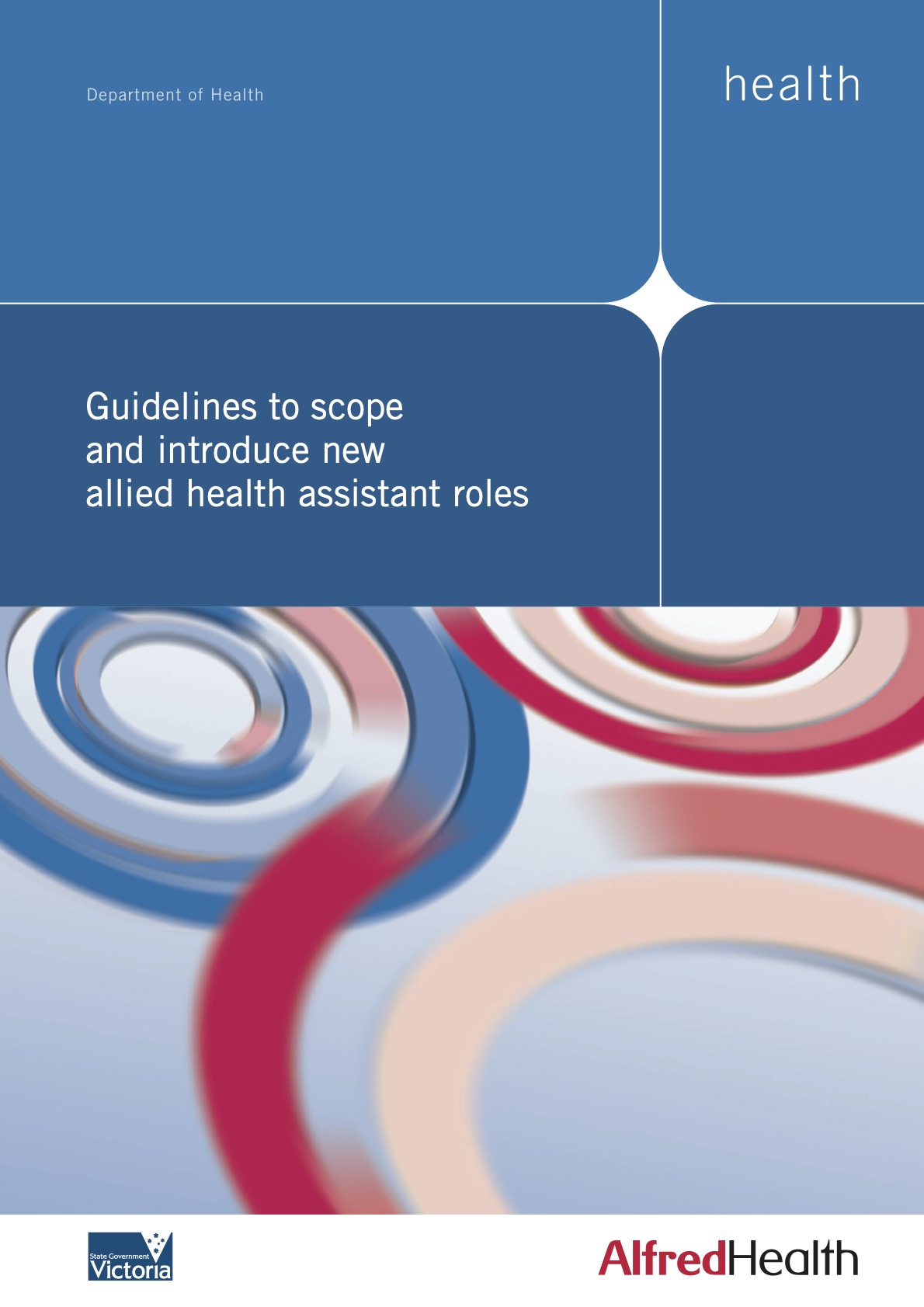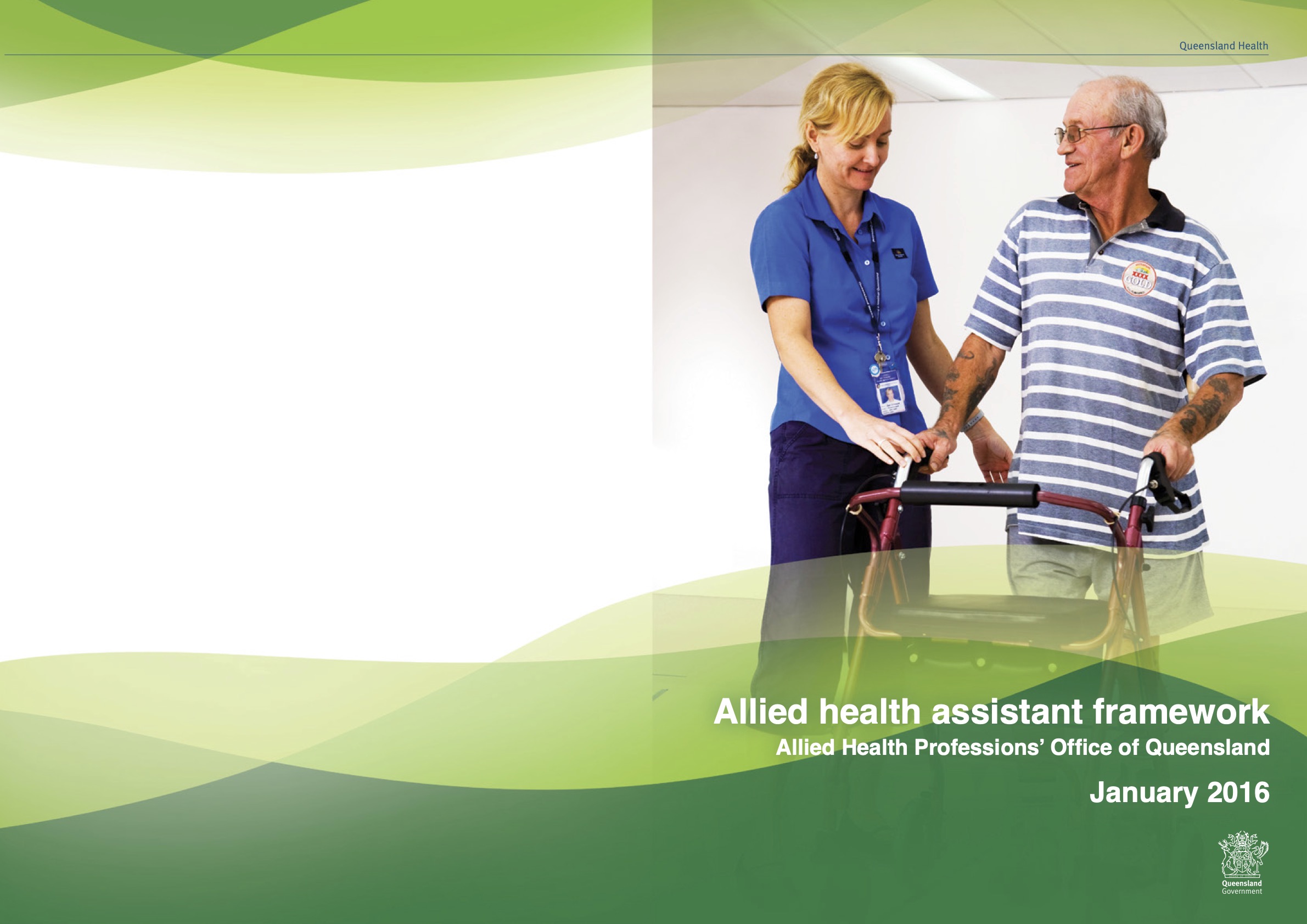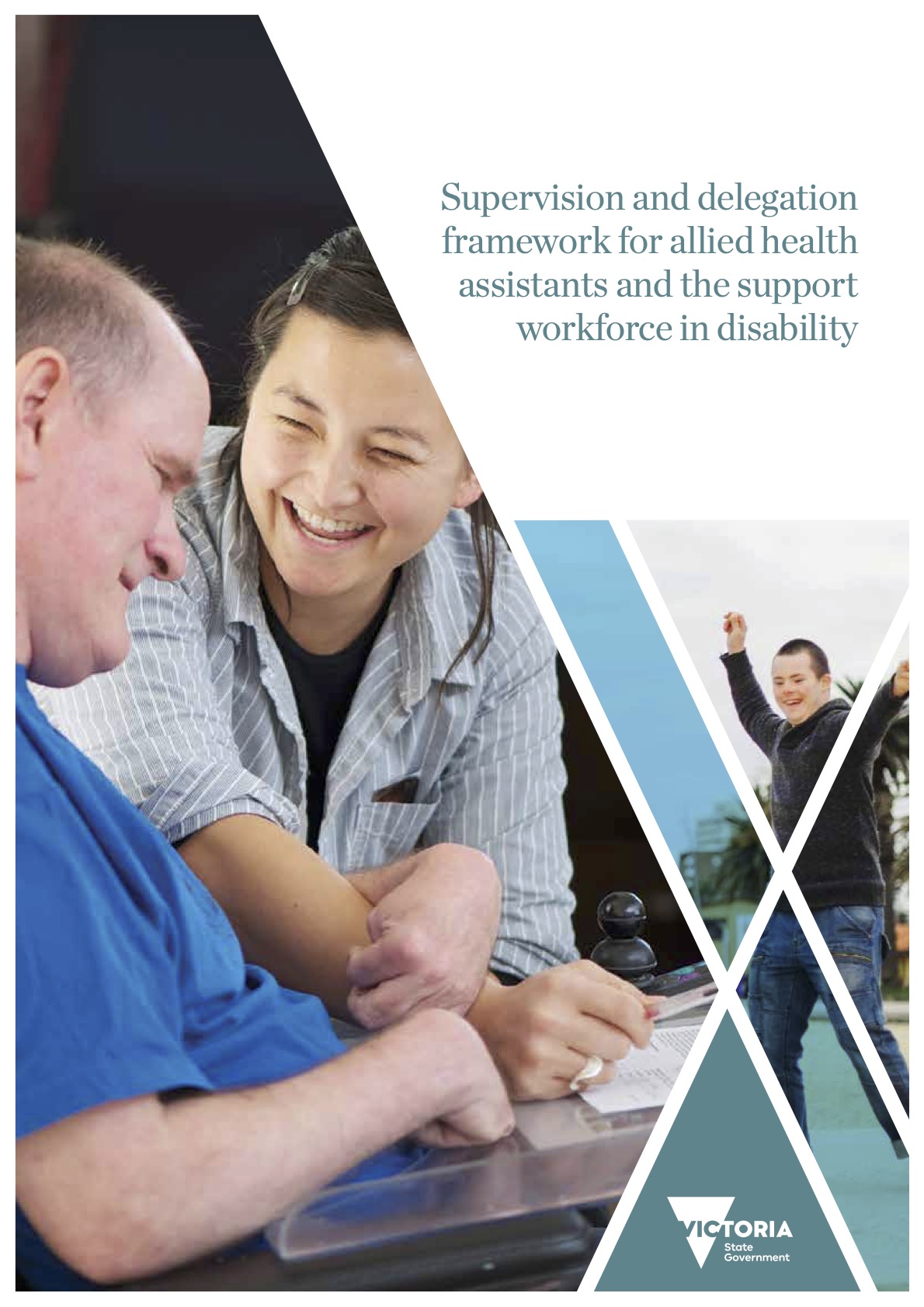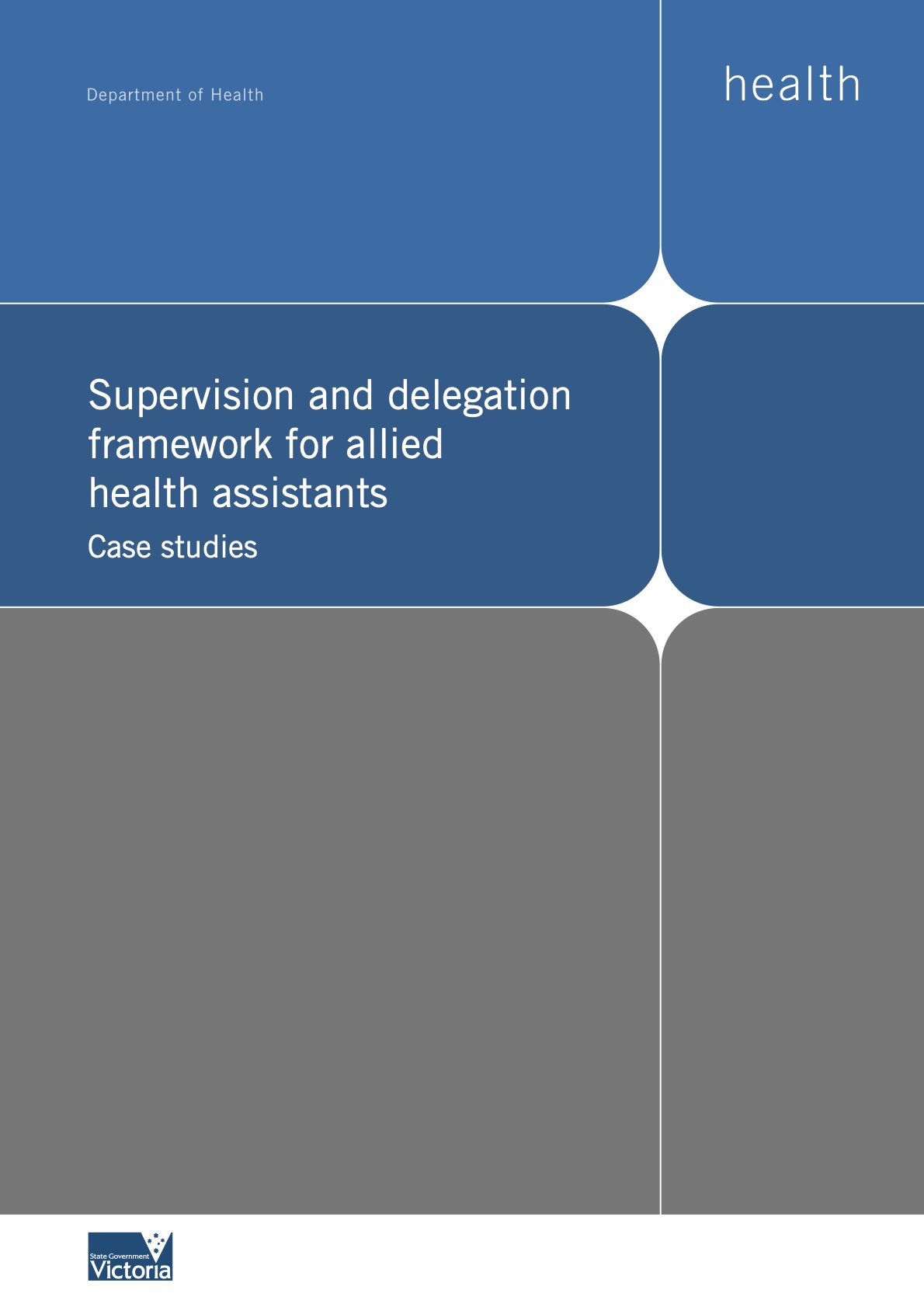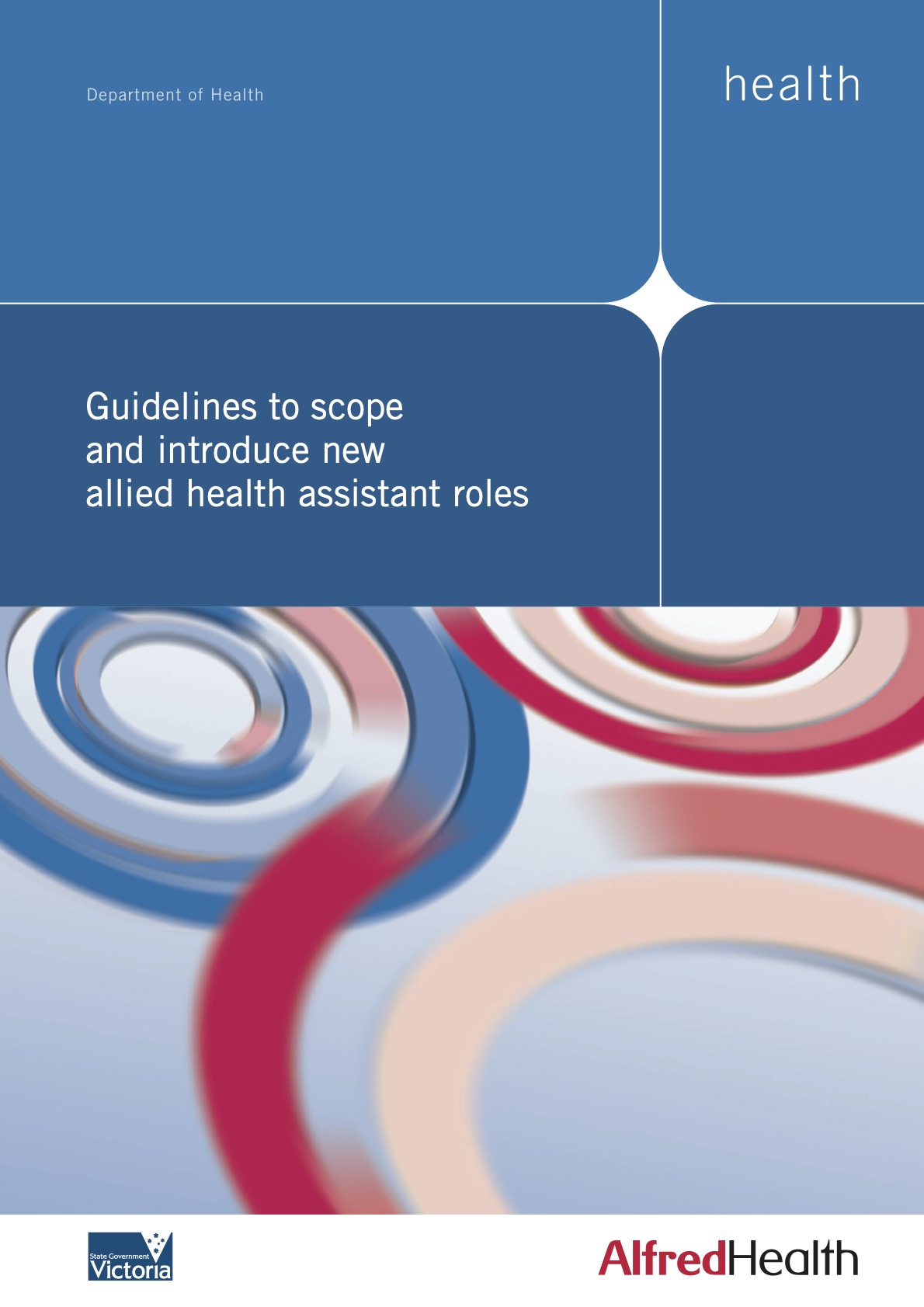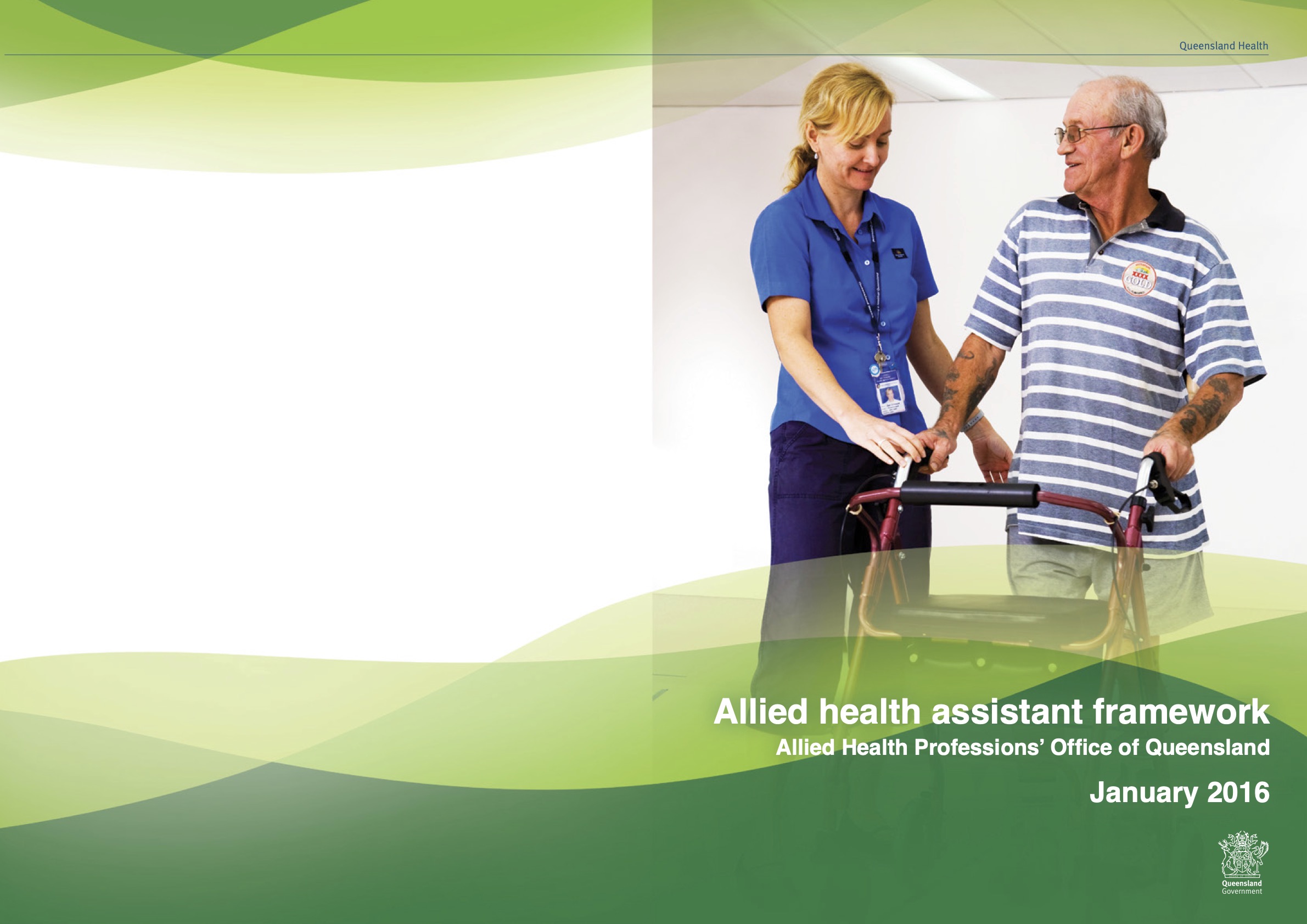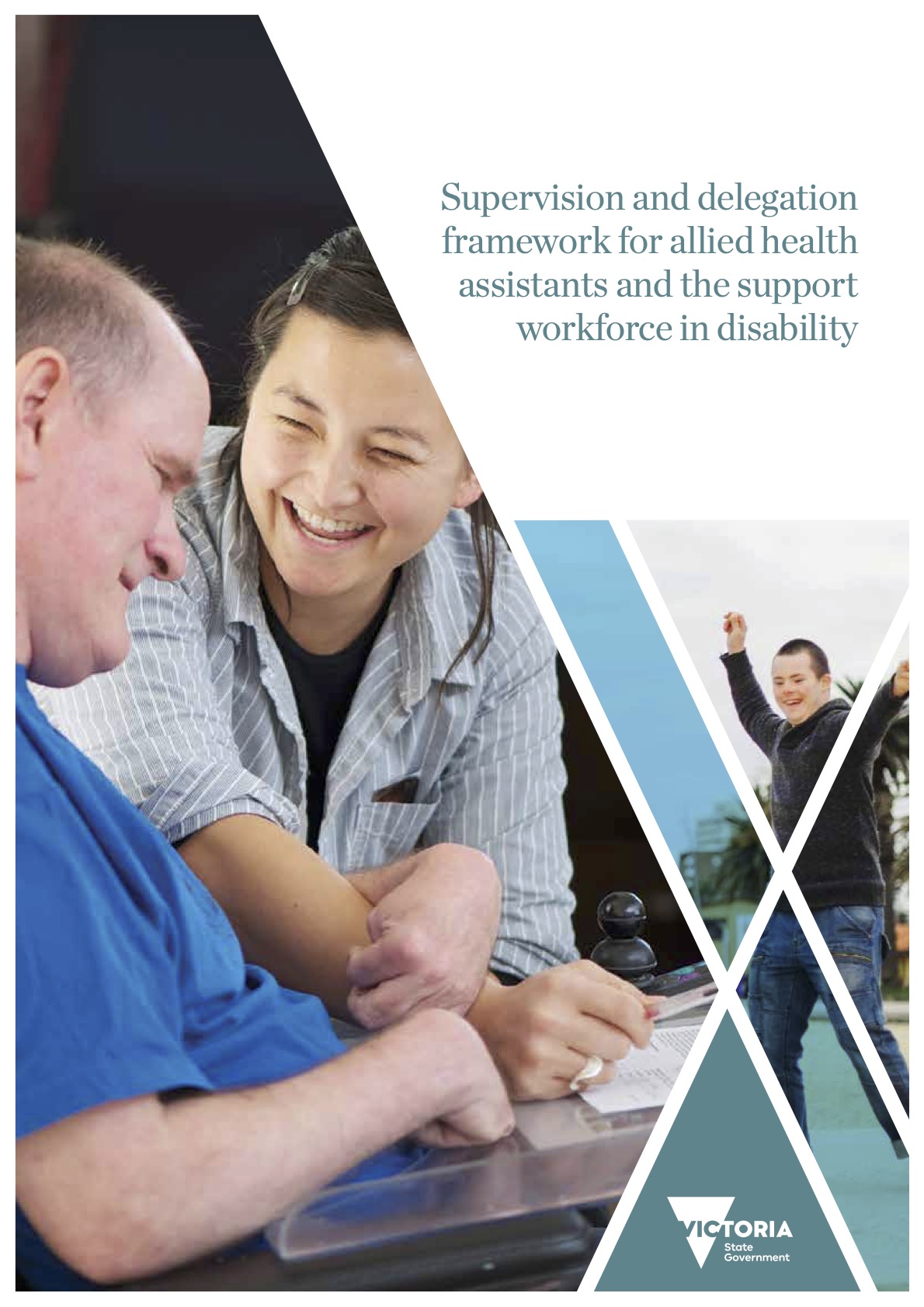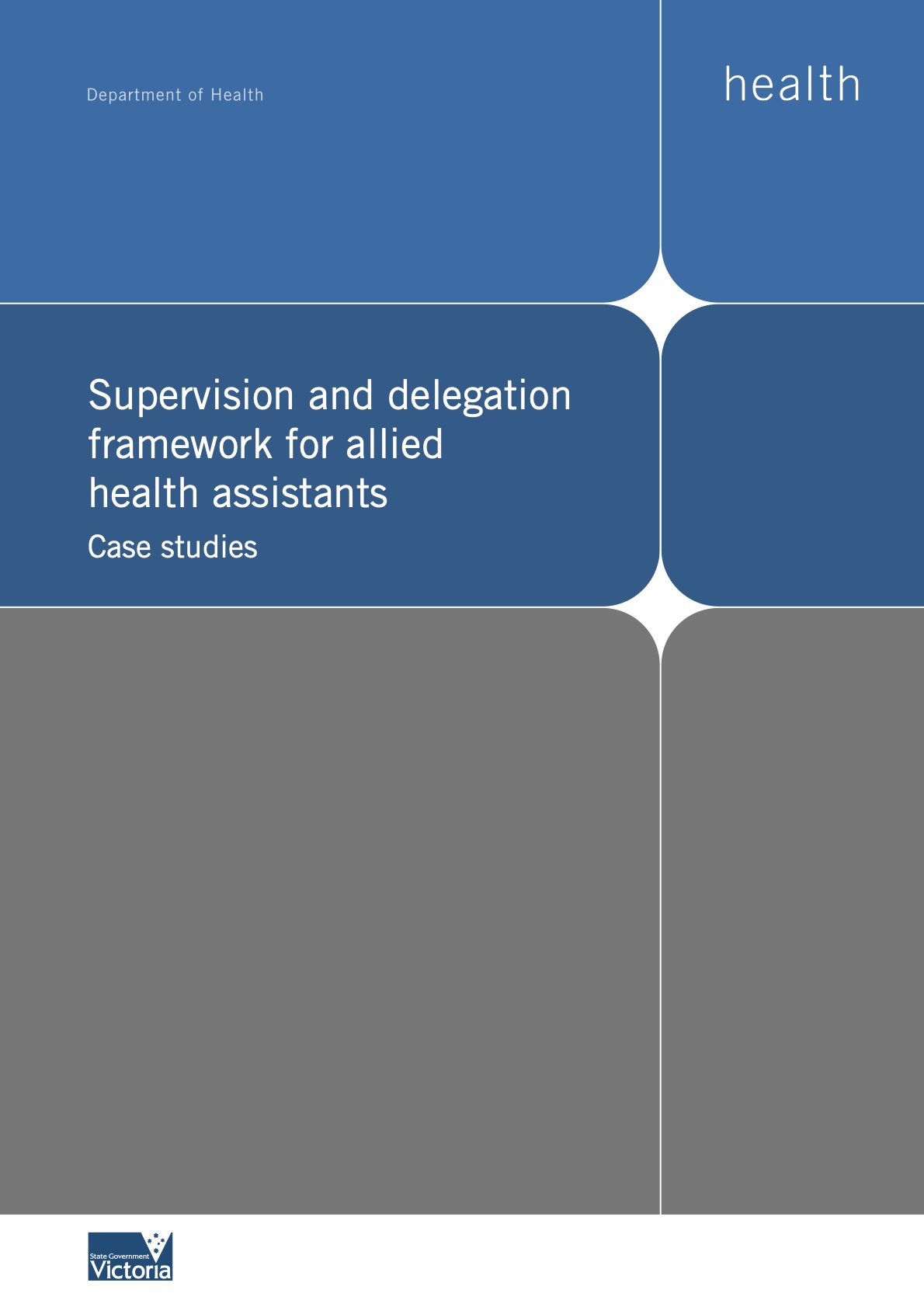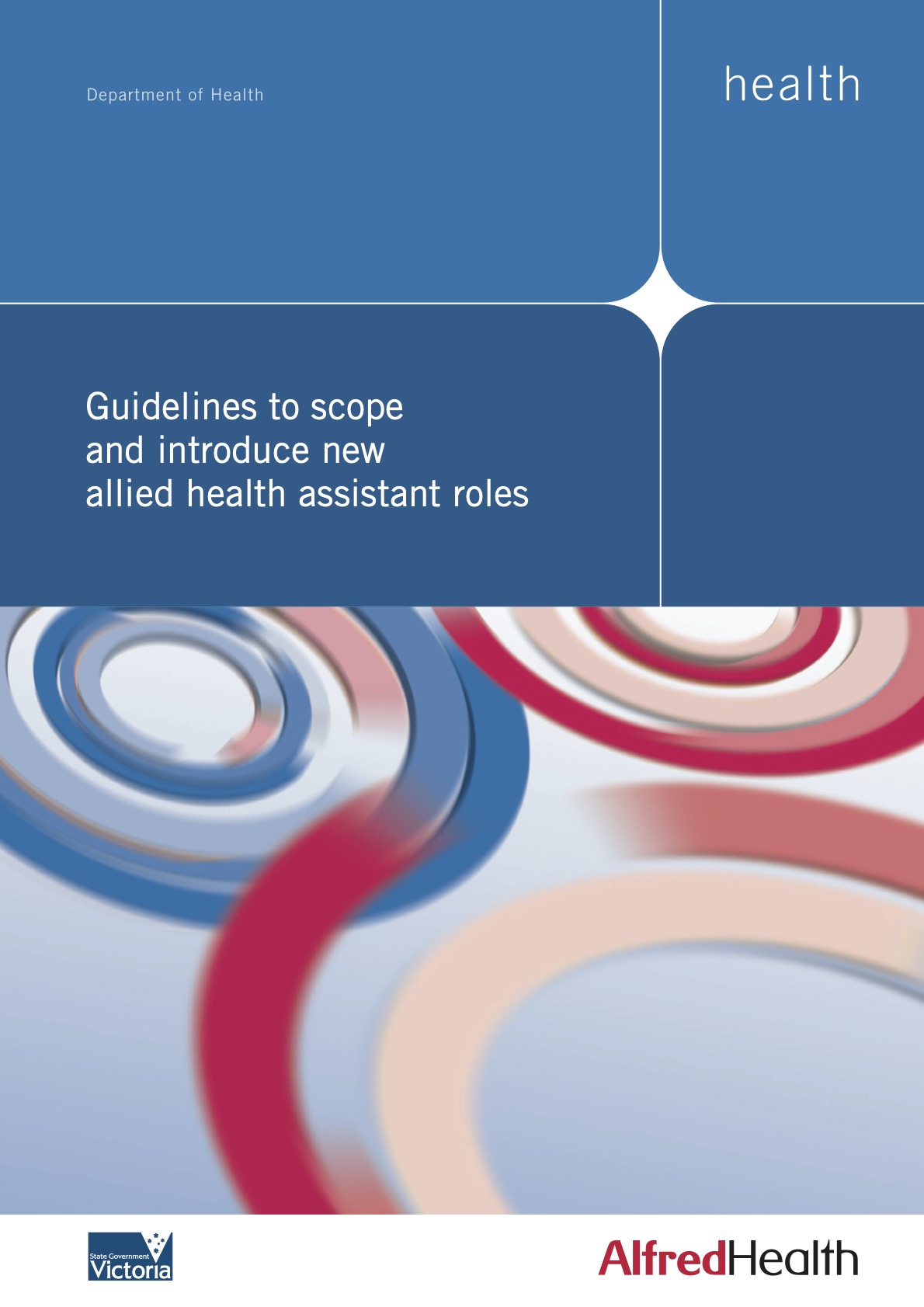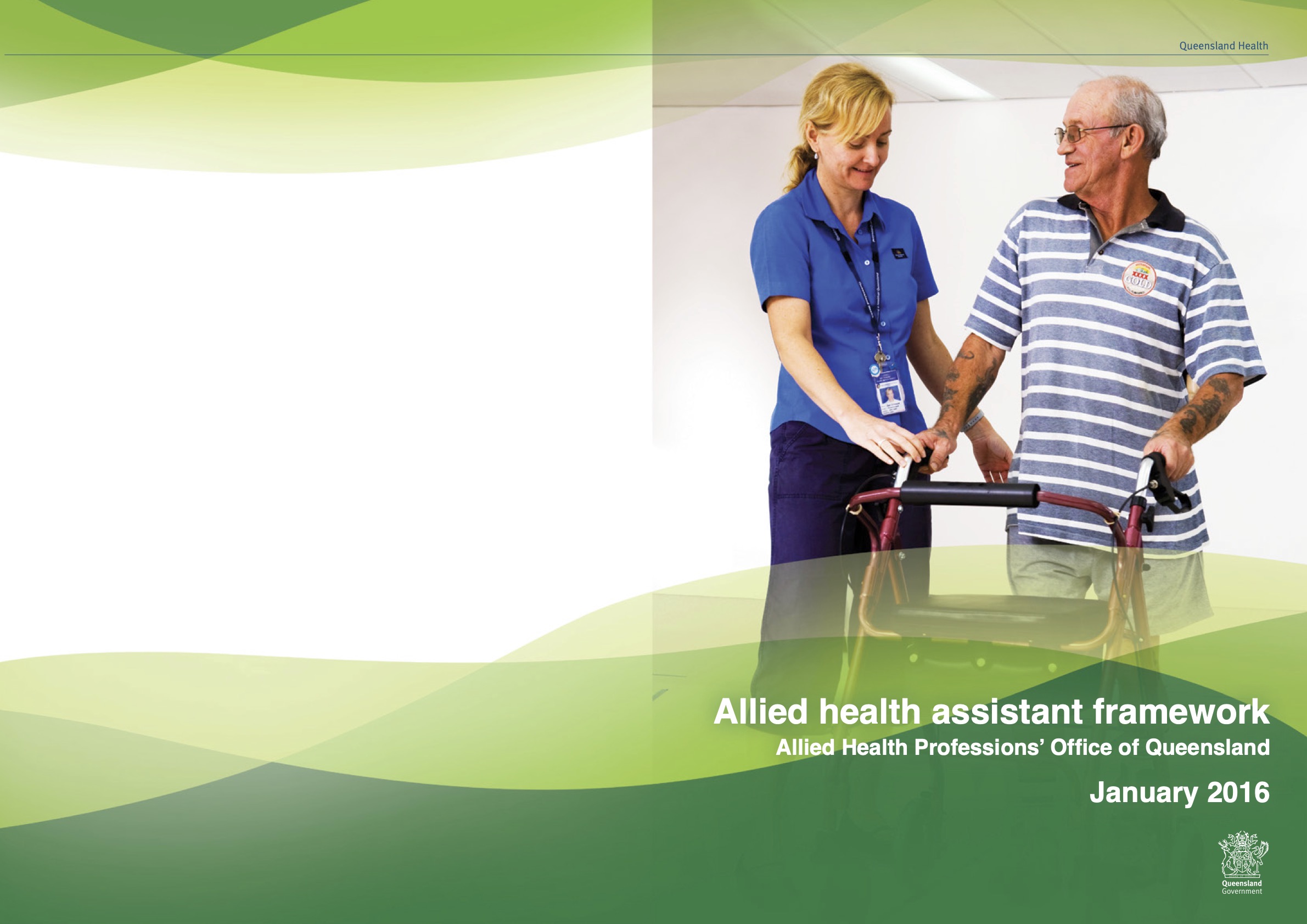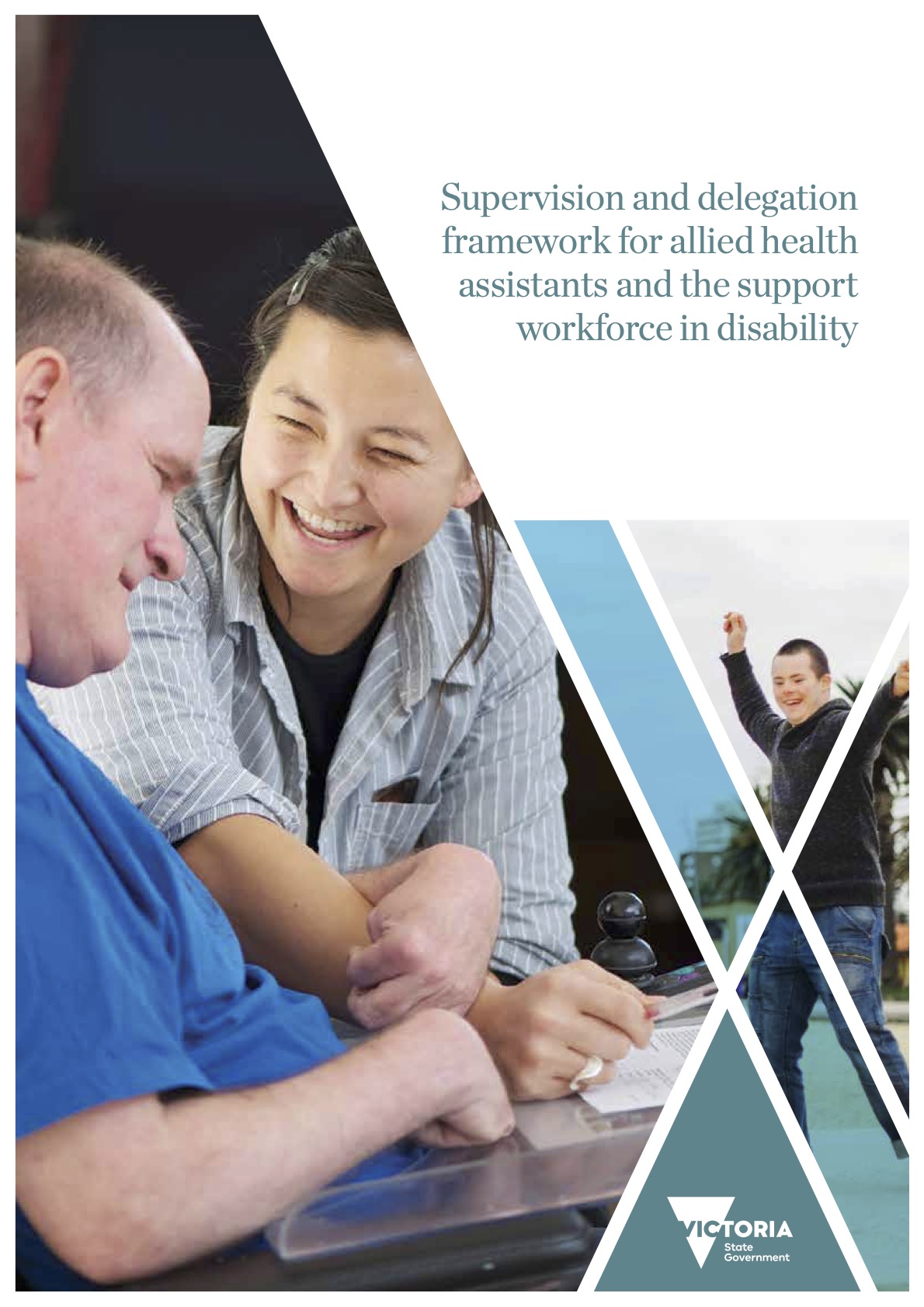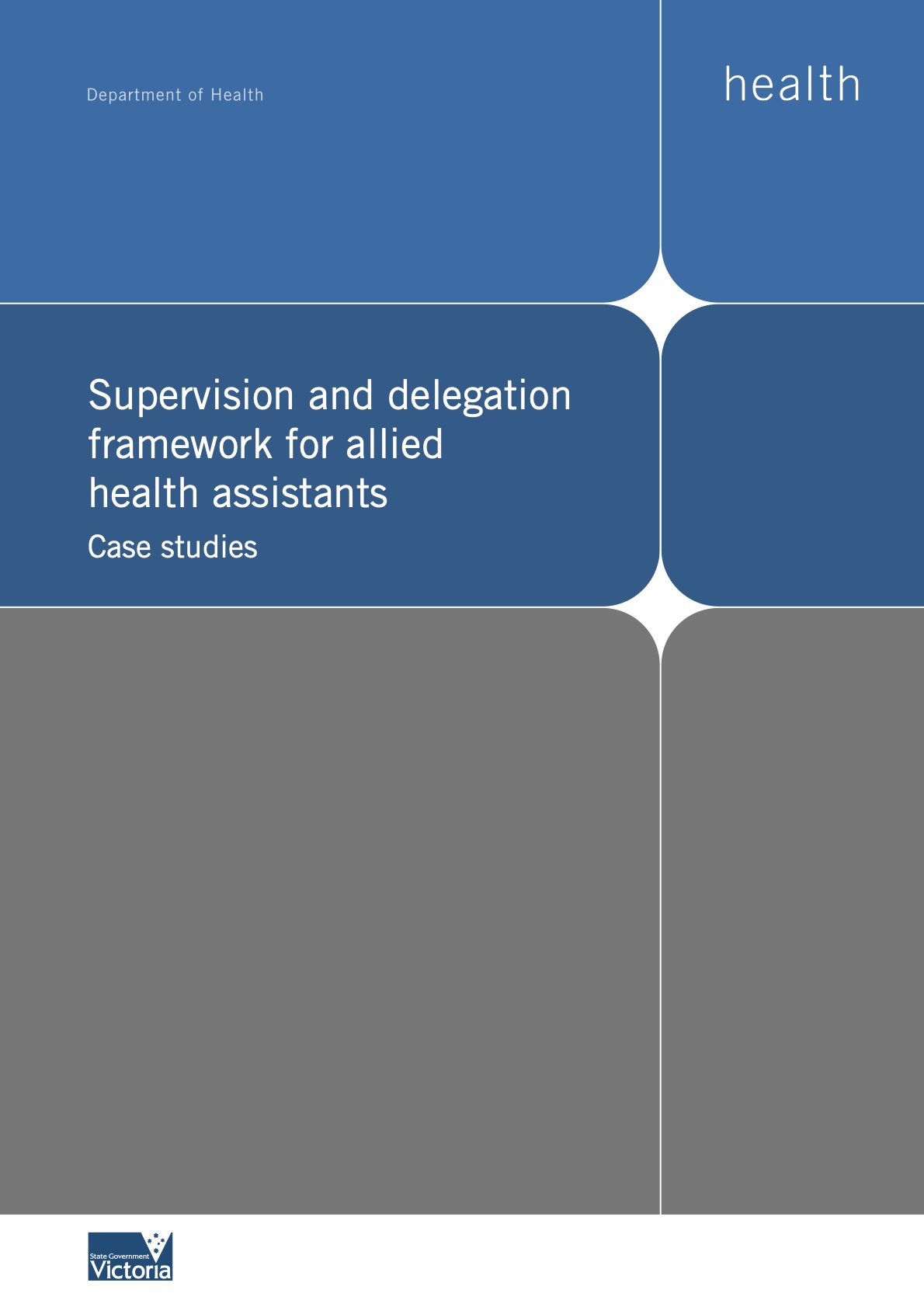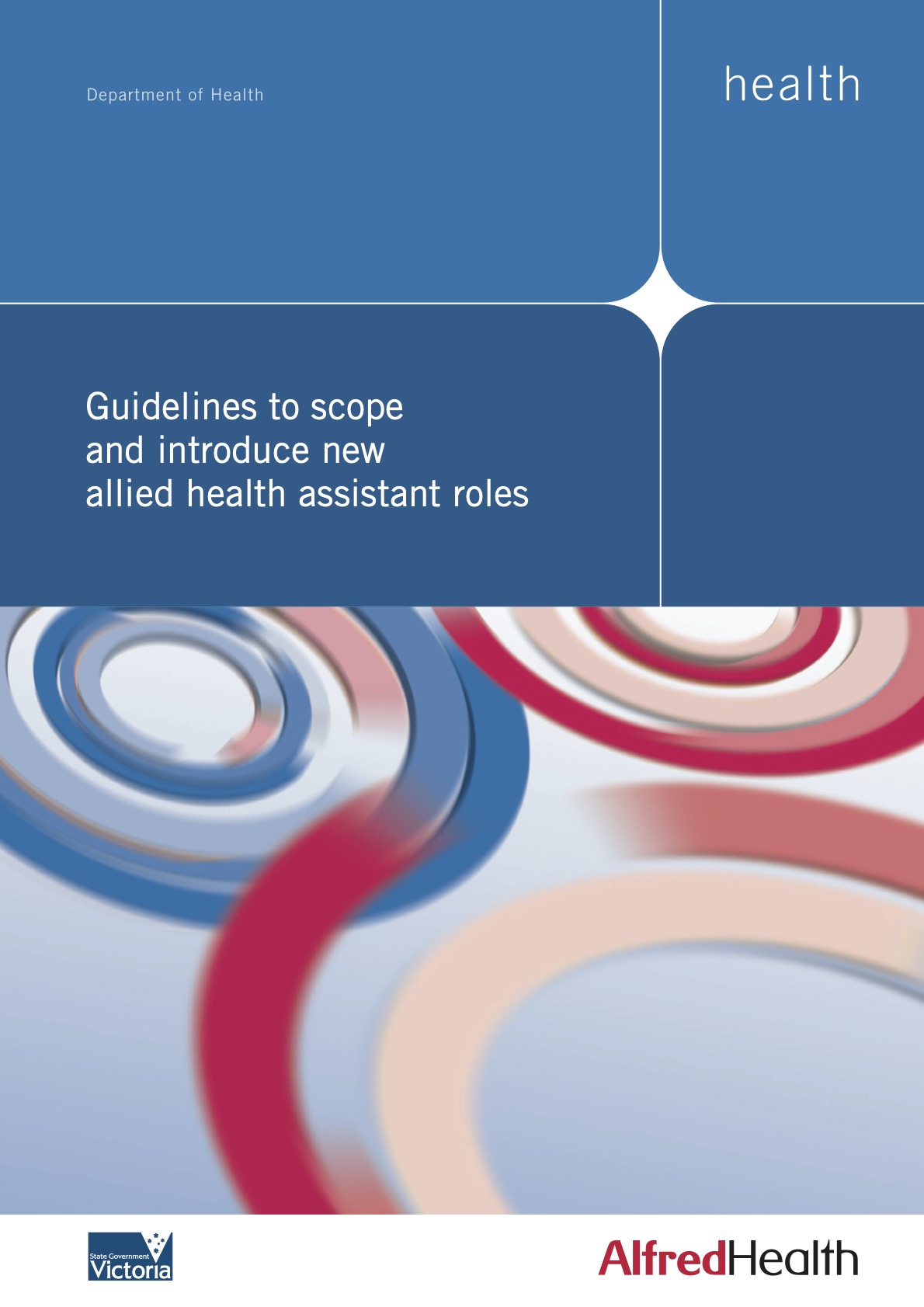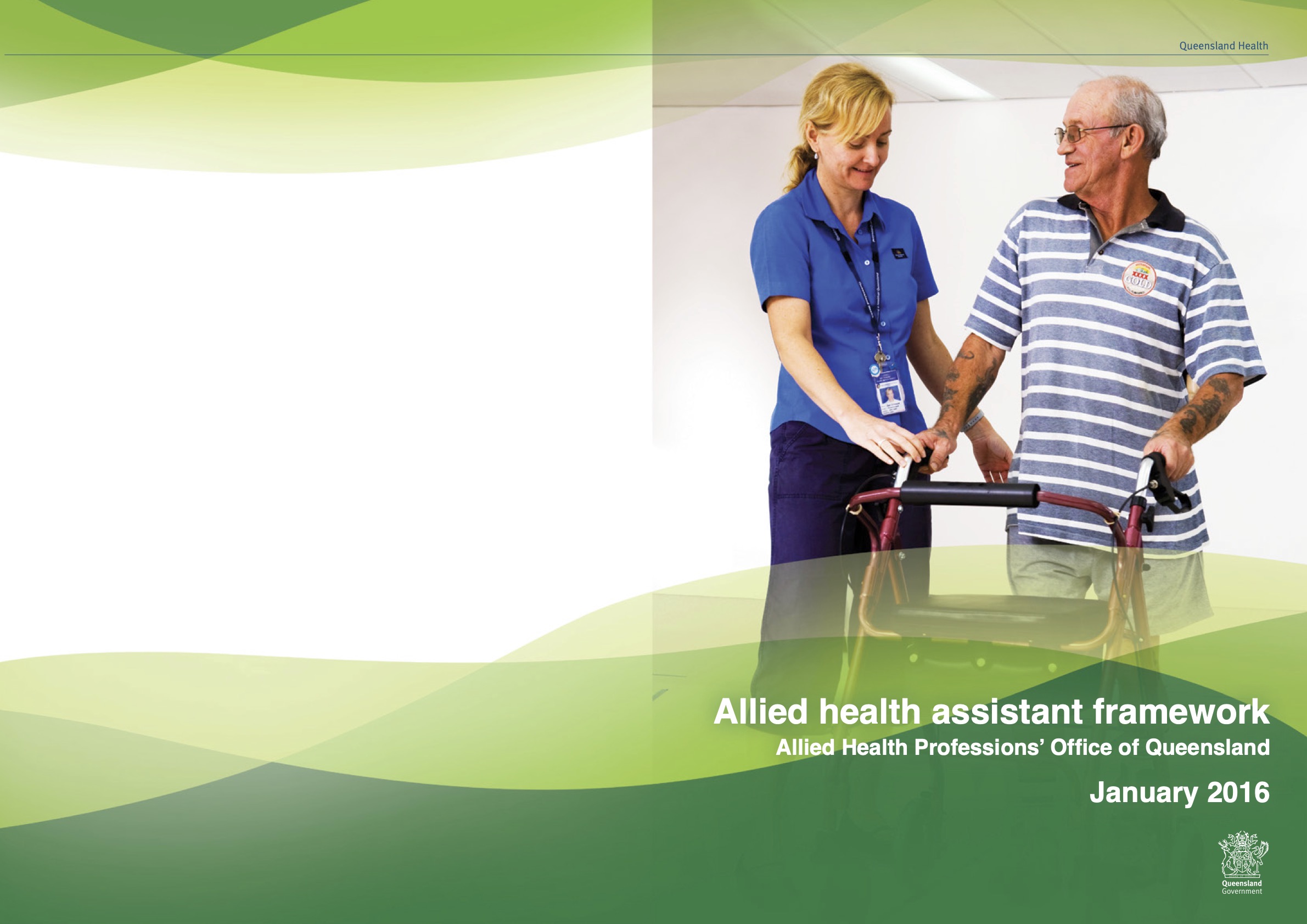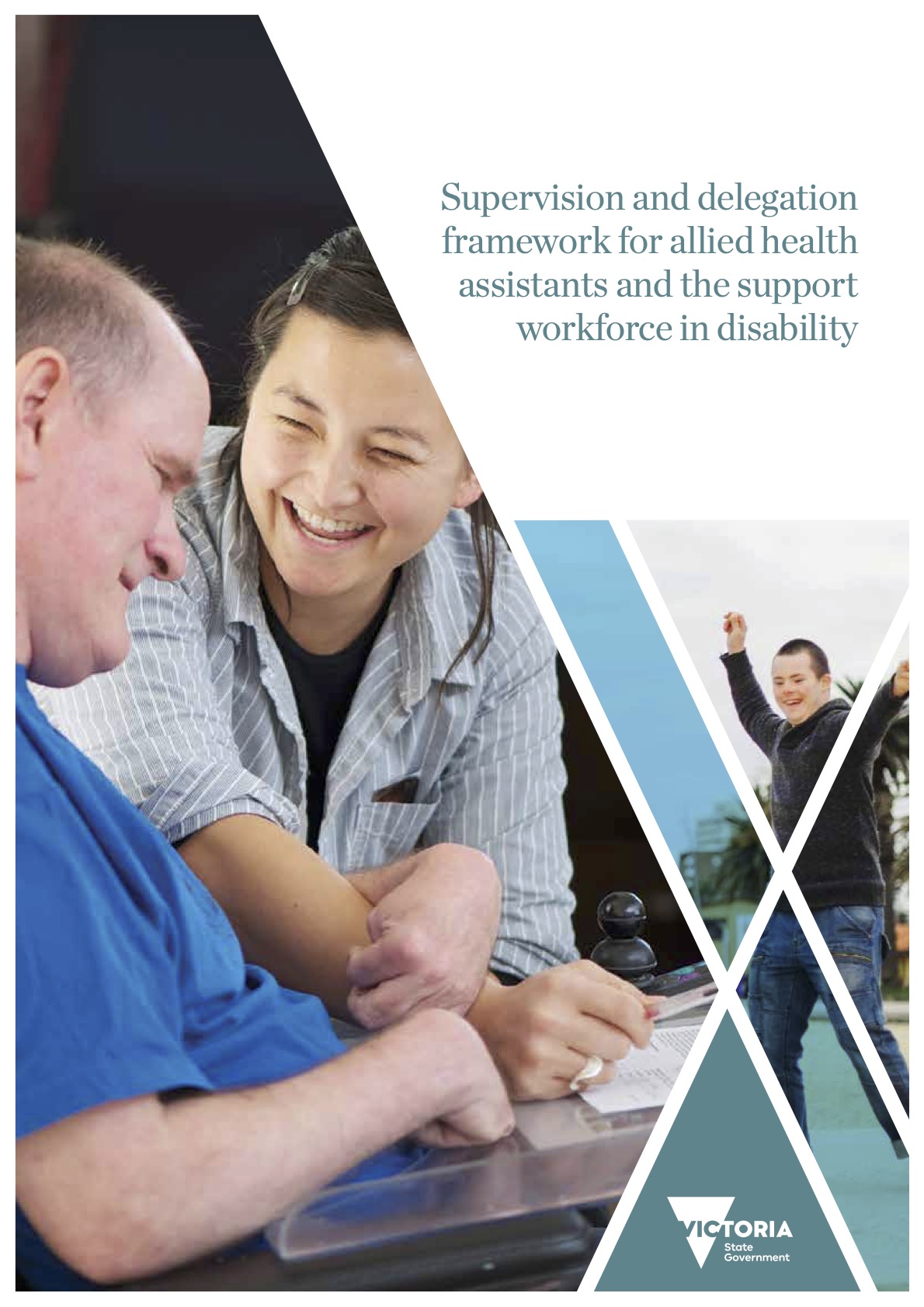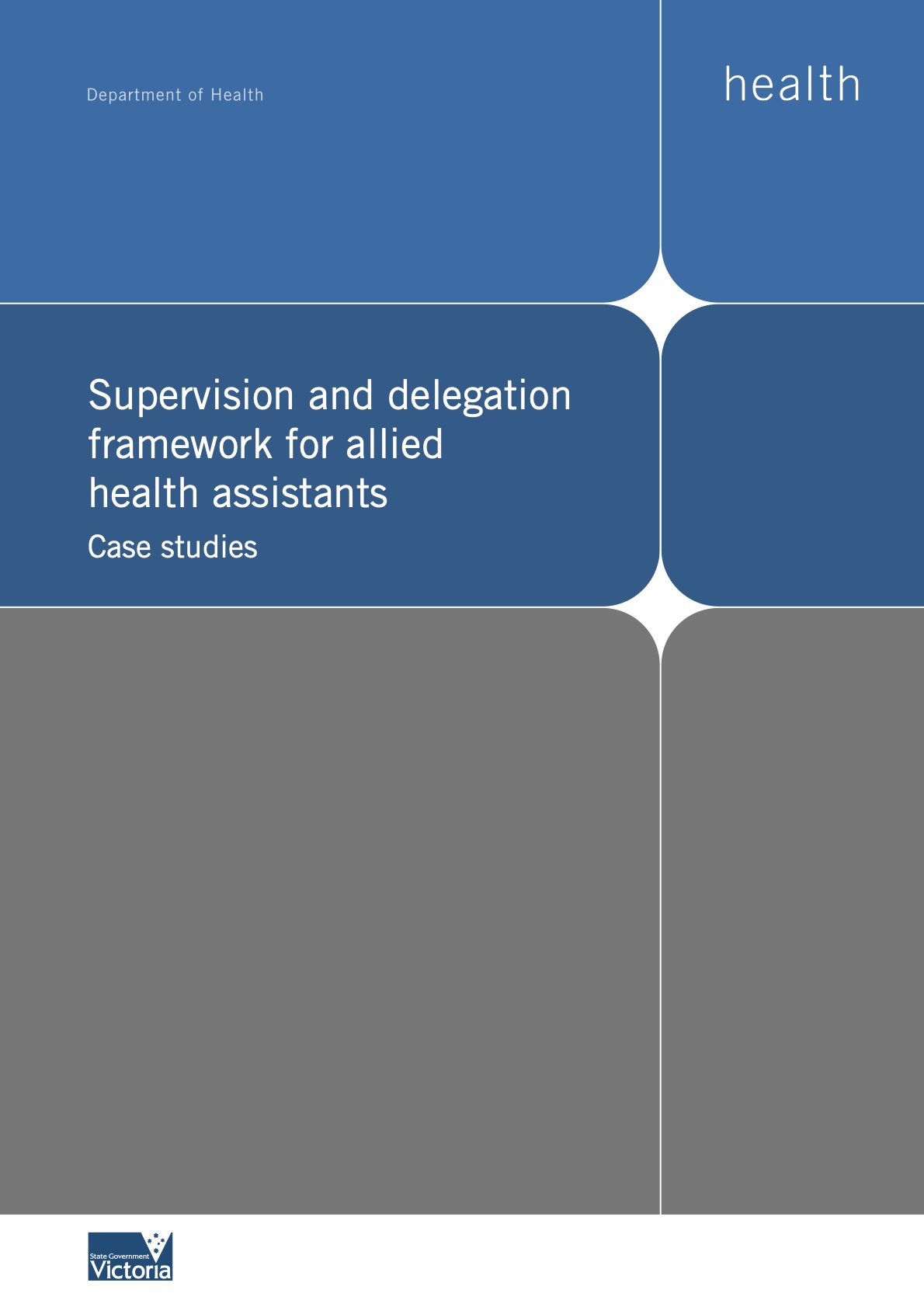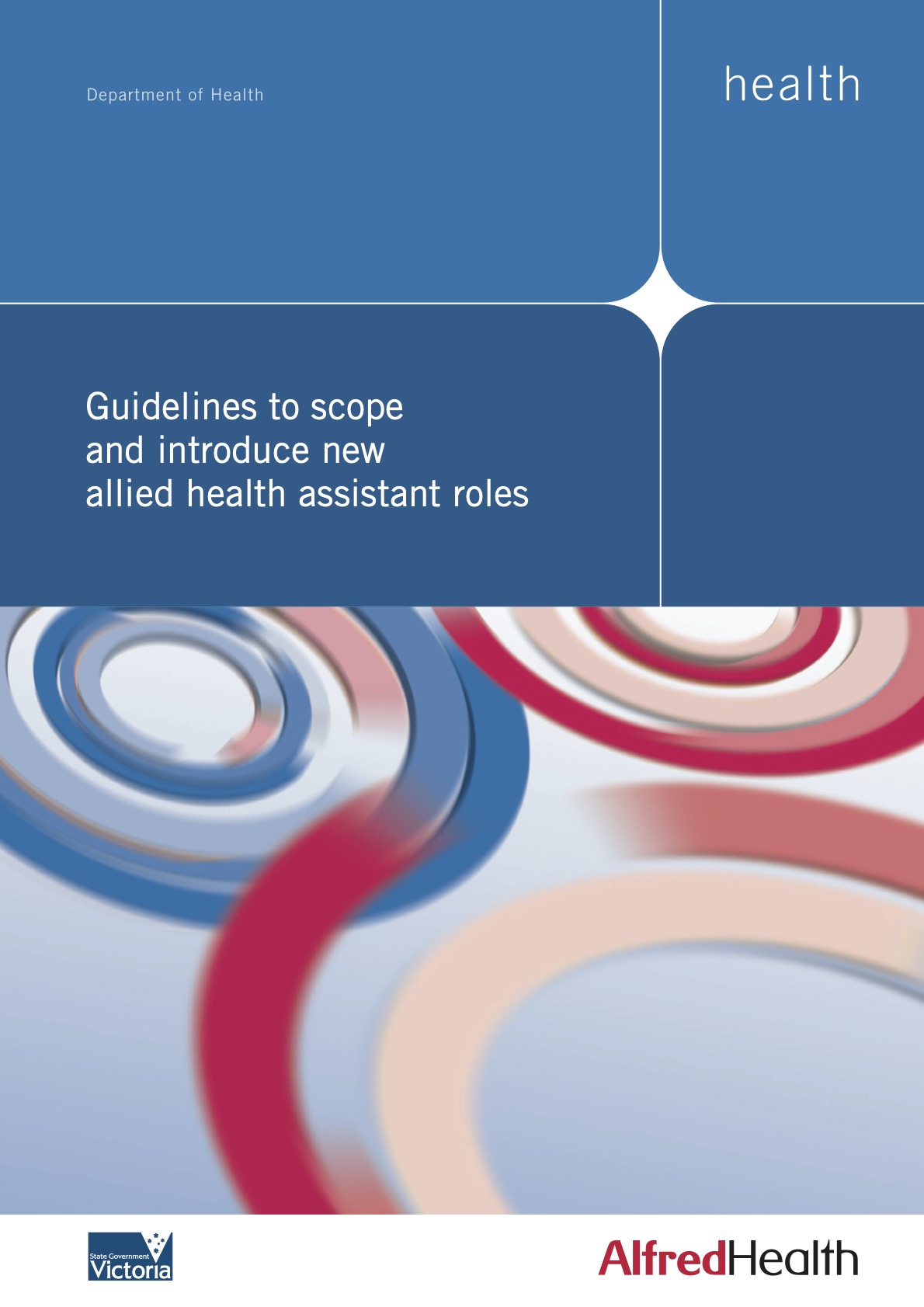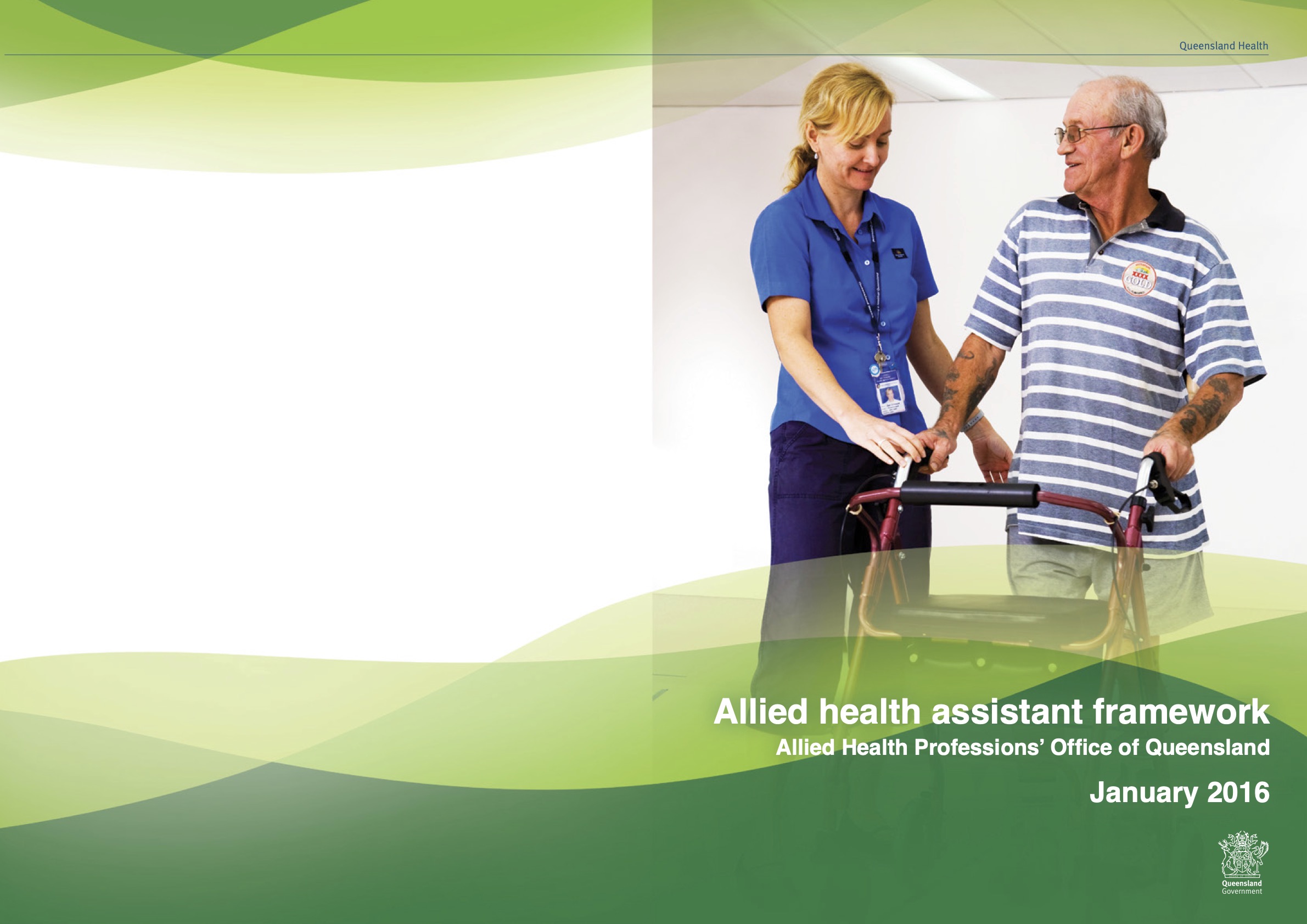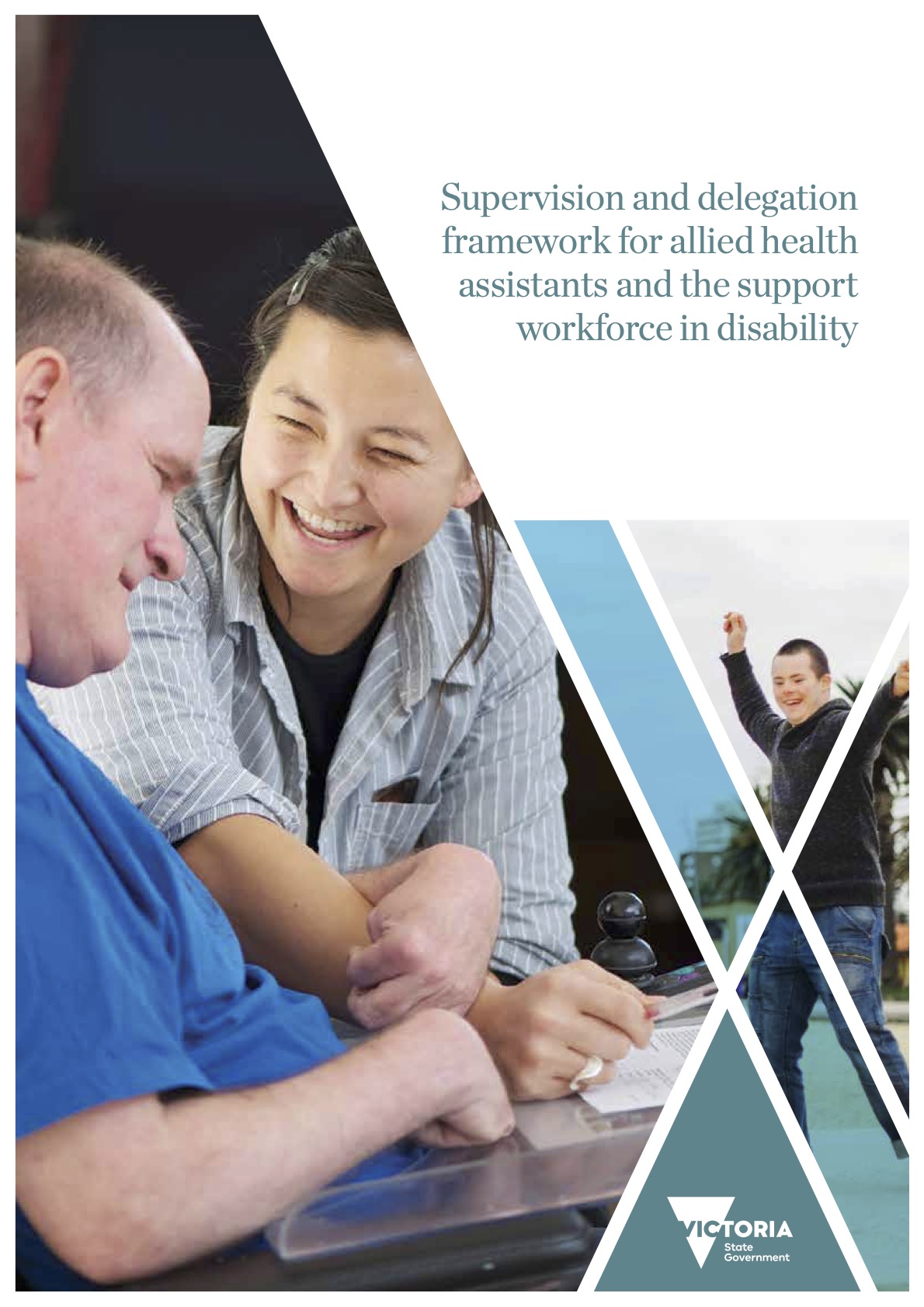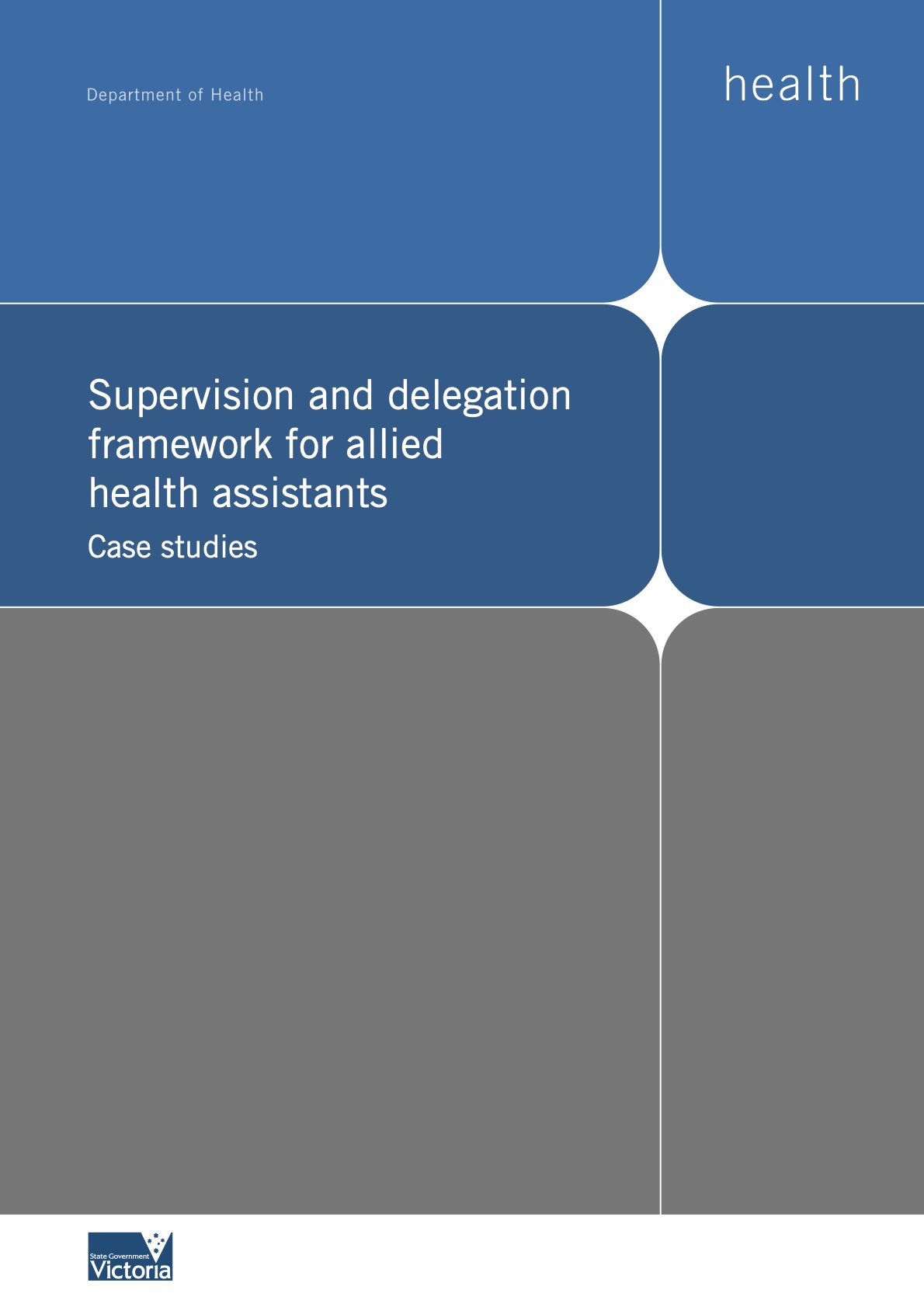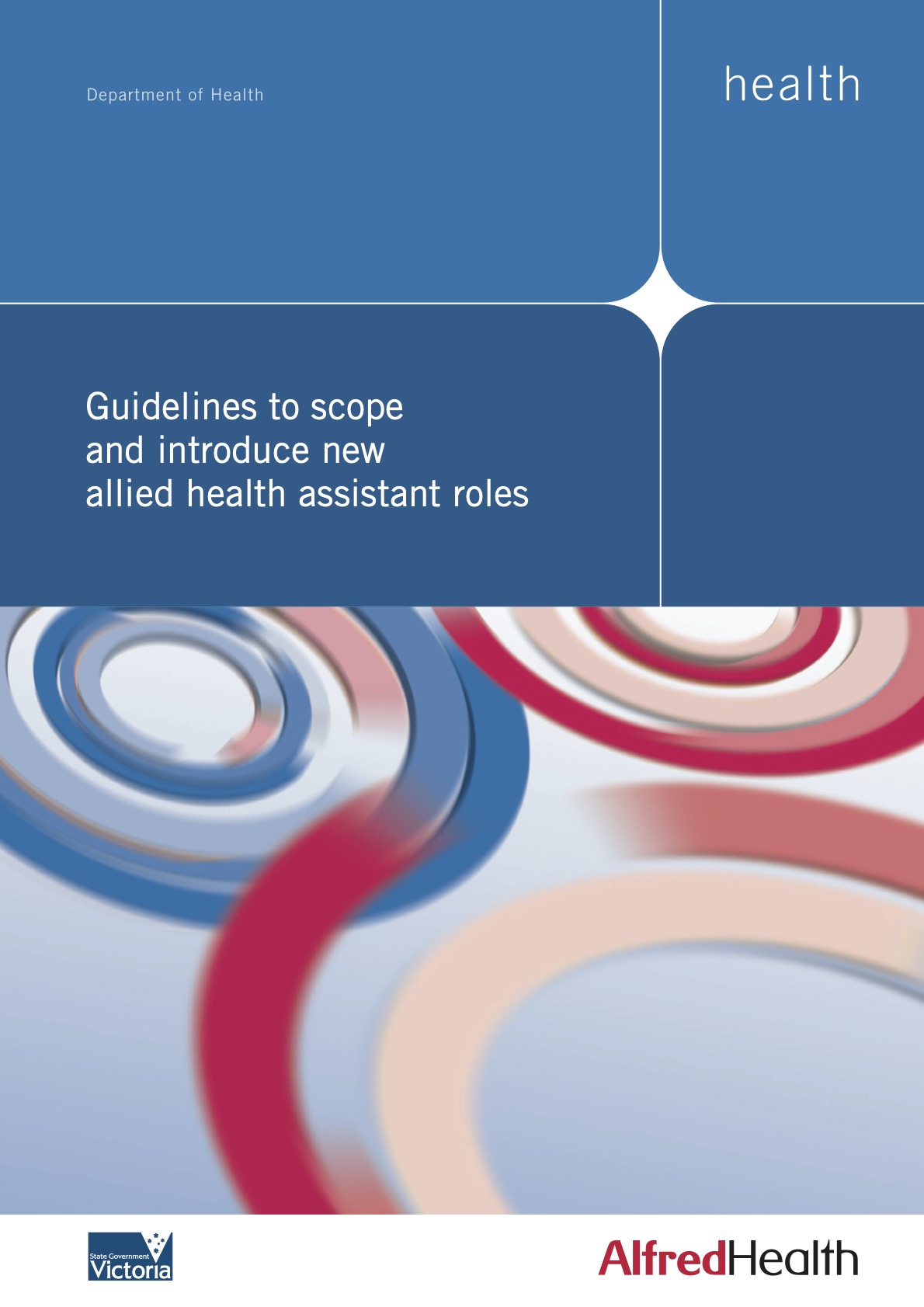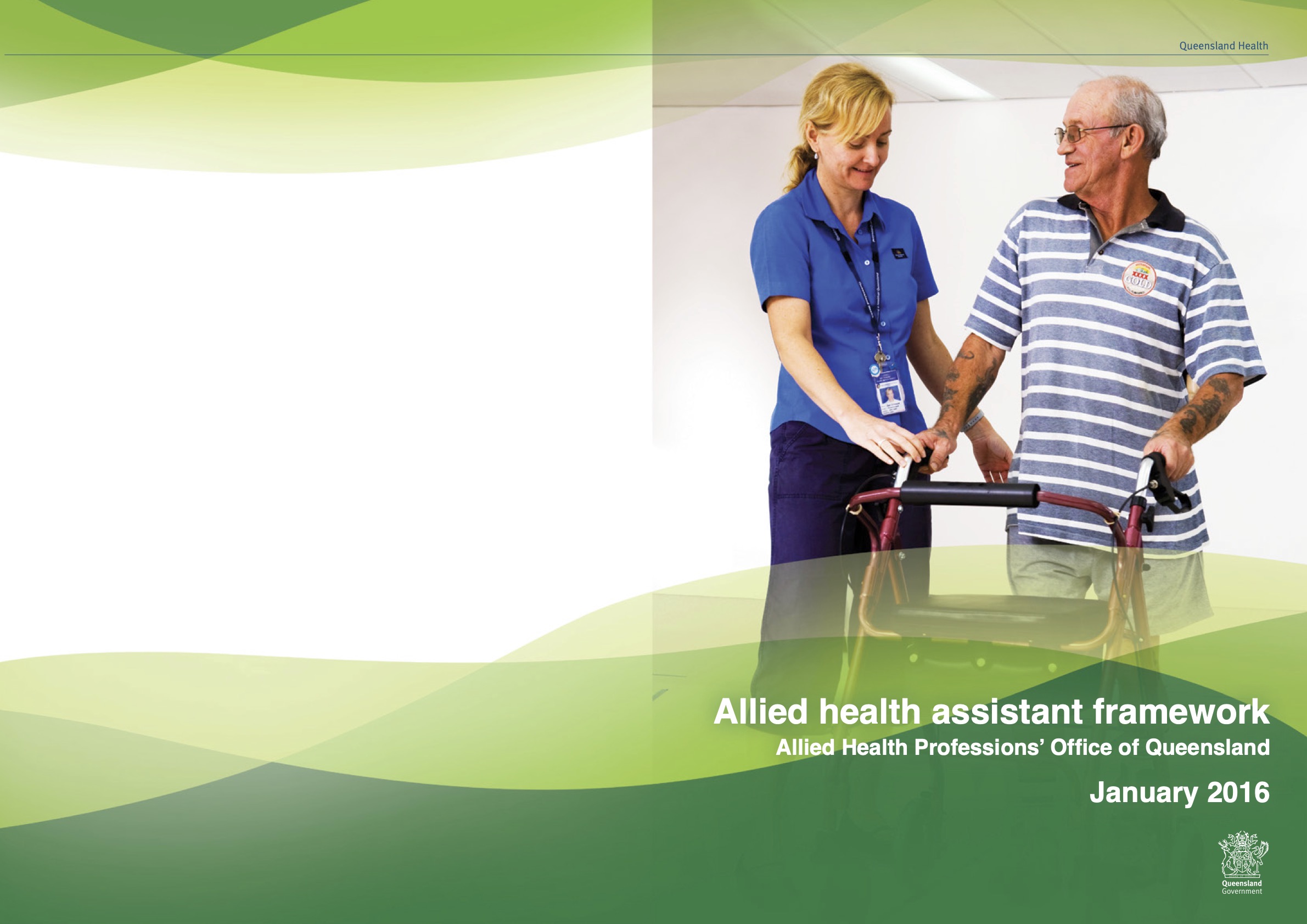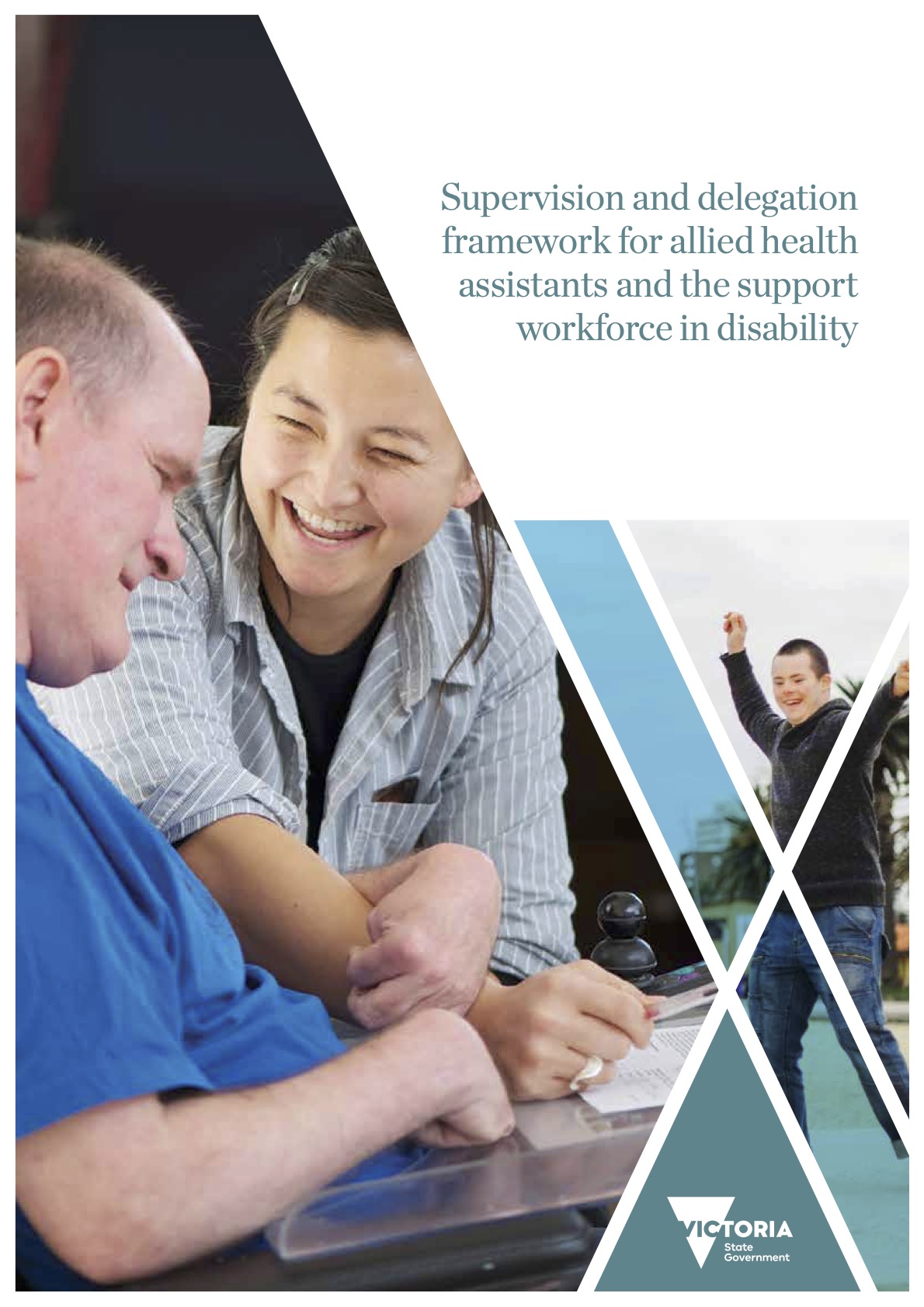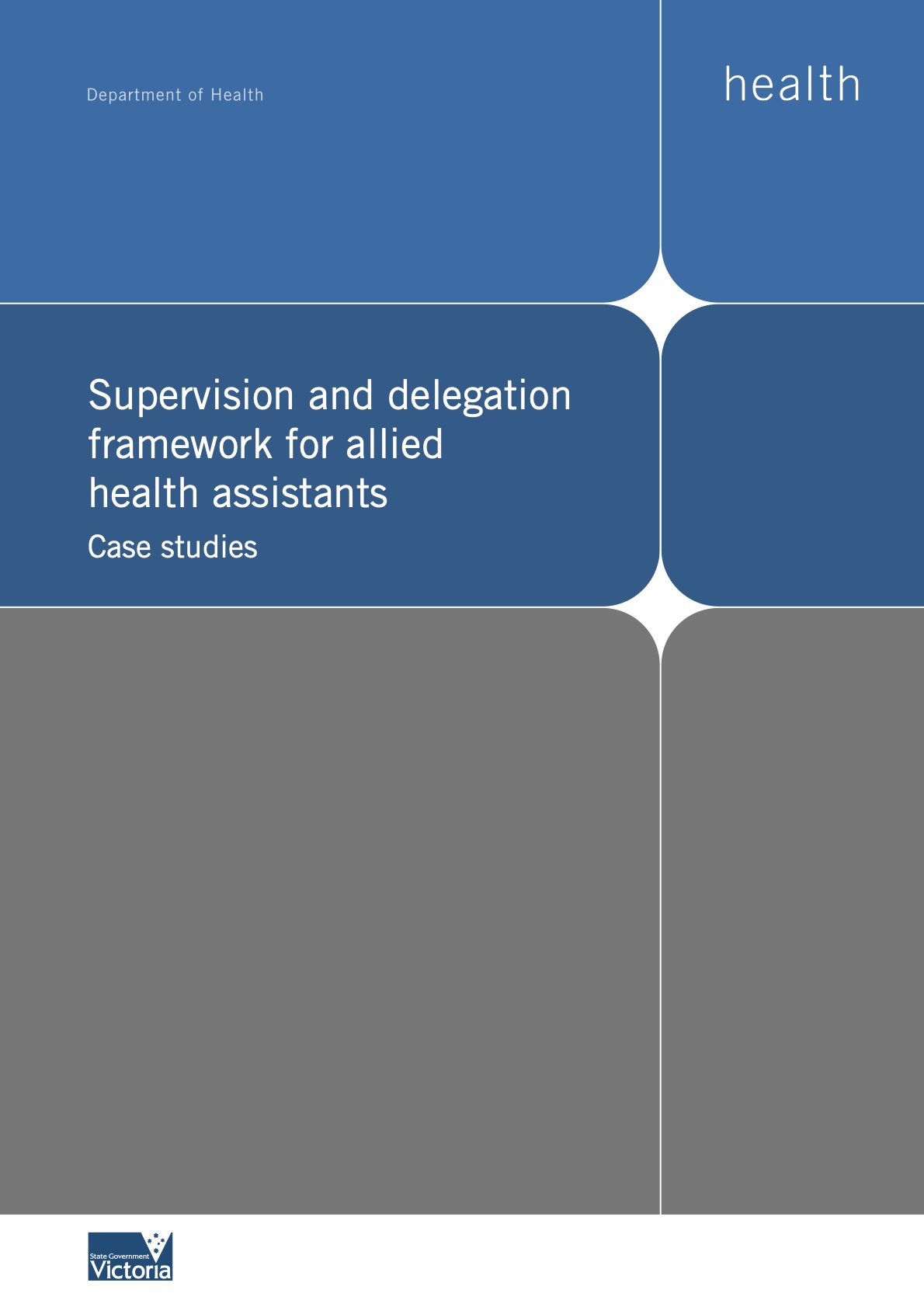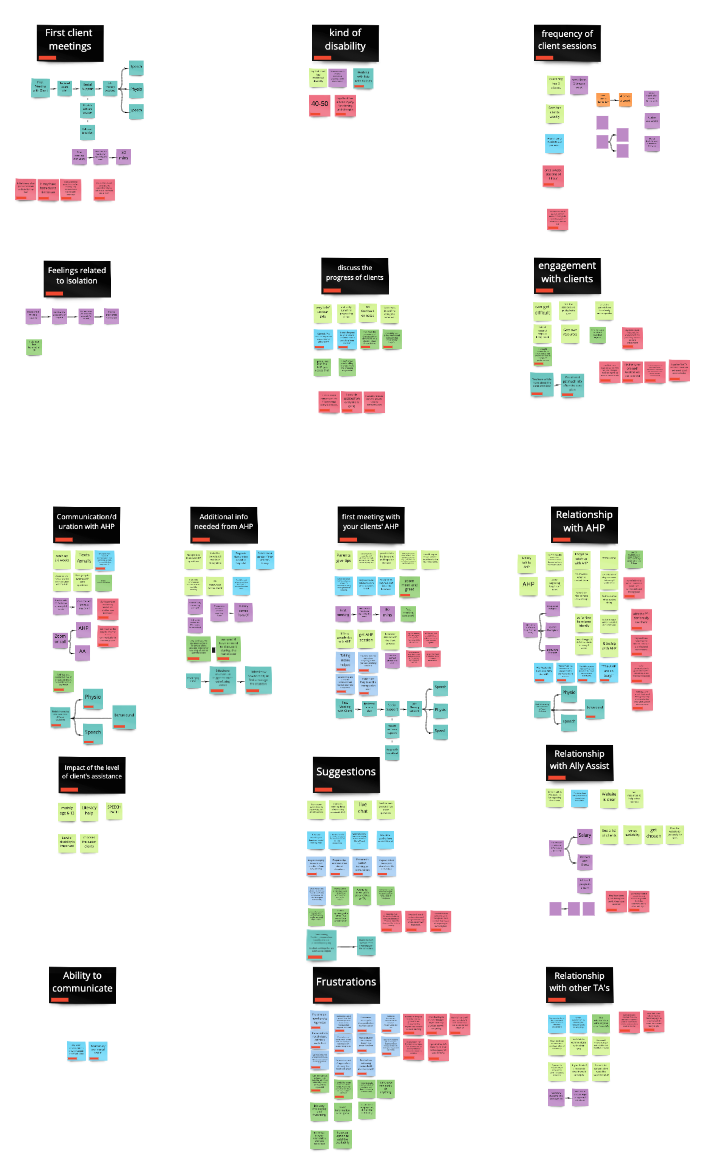 Insights
After the competition gathering the data during the discovery phase, and synthesising. I noticed some key insights and pain points that myself and the team could focus on.
The AllyAssist TA's felt supported and didn't have any feeling of loneliess or isolation.
They felt they needed more resources regarding client disabilities and how to best approach each client.
TA's felt like there wasn't sufficient information about the Client prior to their first meeting.
The Pivot - New Brief
Based on the research, insights, and the mid project catch up with the team at Ally Assist. We agreed to take a pivot and create a new problem statement to reflect on new pain points and insights gathered.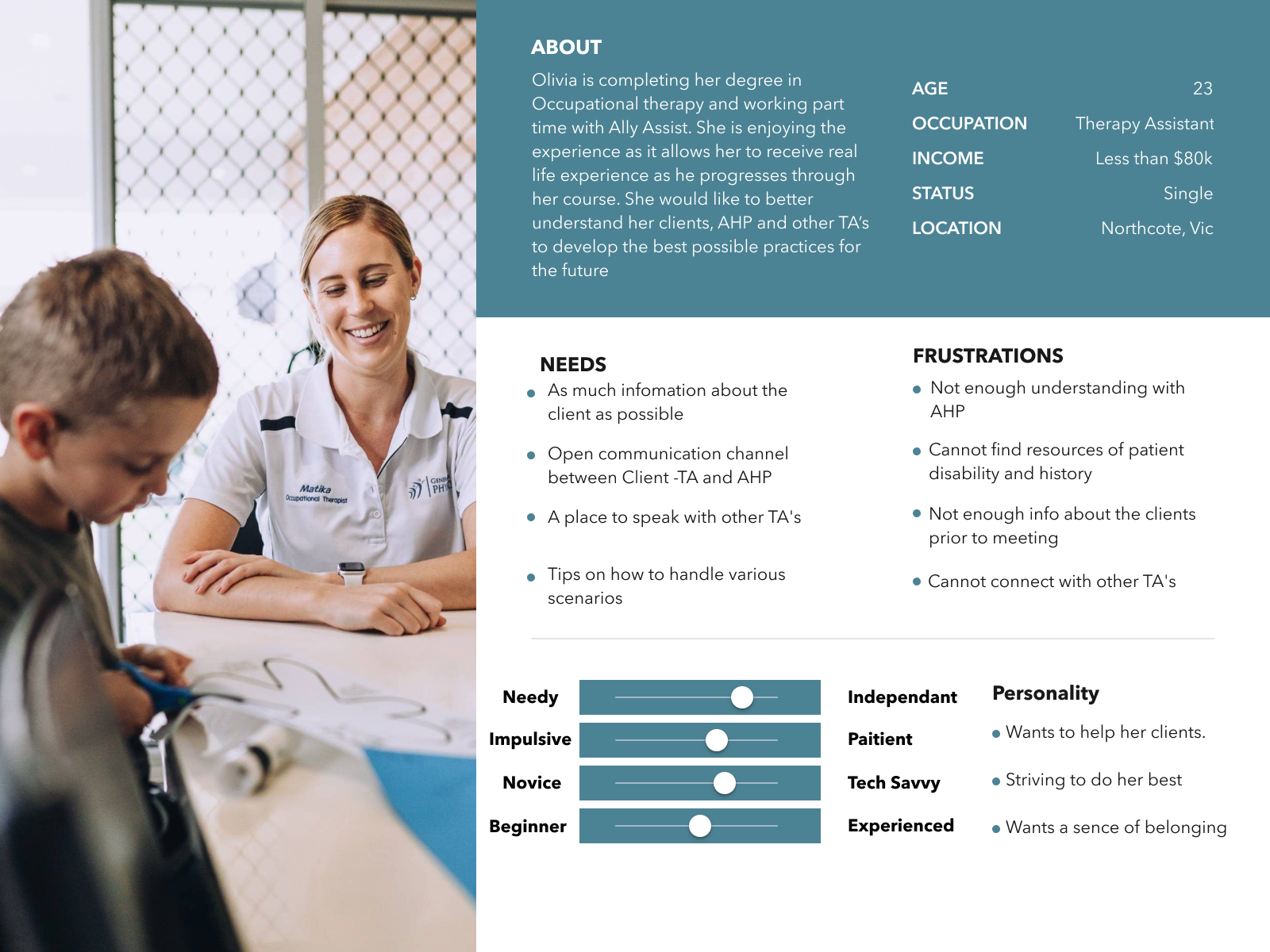 Persona
Based on the insights, and workshop with the stakeholders. I created Olivia to represent and highlight the new pain points discovered throughout the interviews, surveys and desktop research.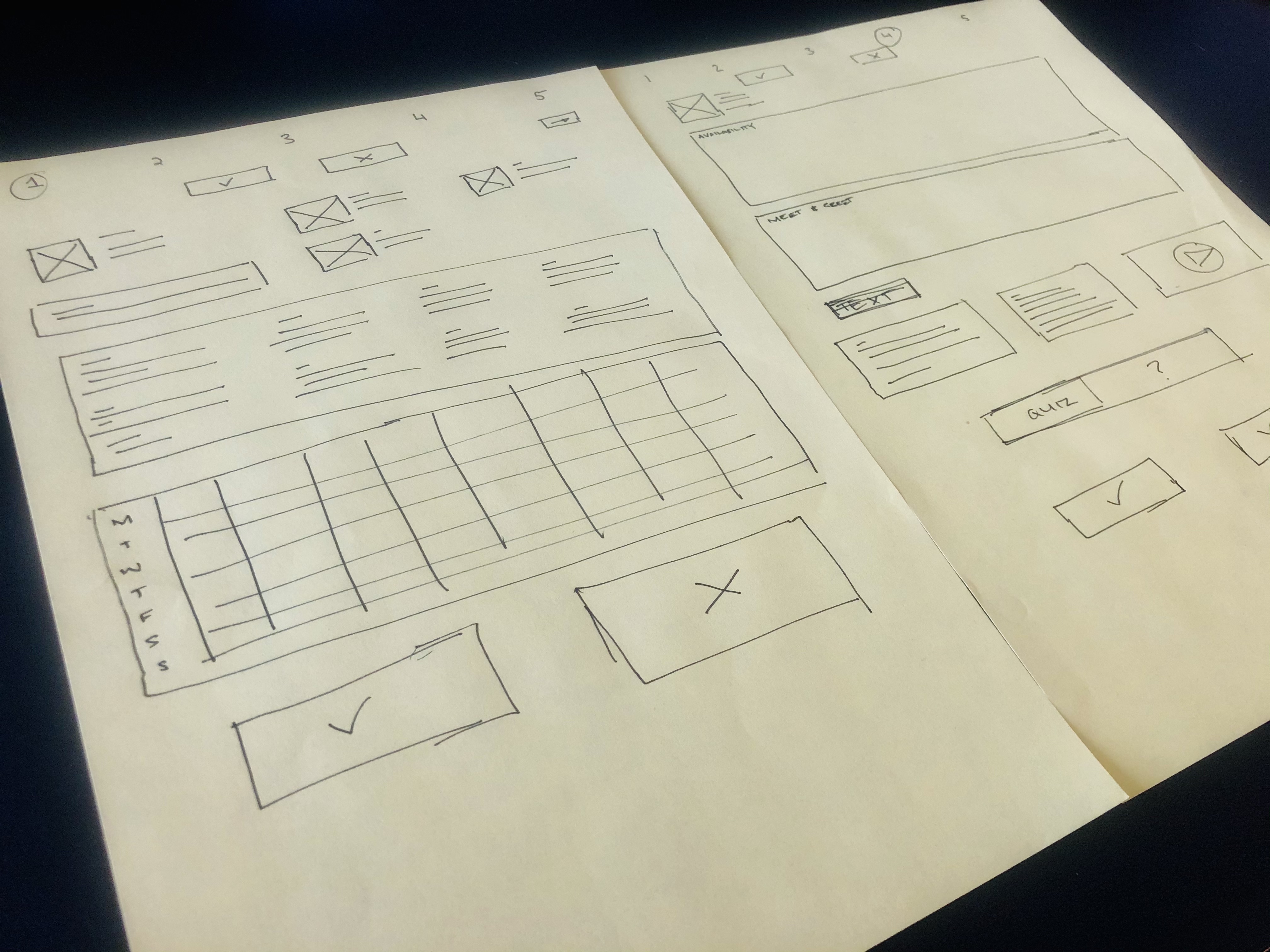 Ideation
To address the new problem statement, and resolve Olivia's pinpoints. We focused on some How Might We's by ideating through using the Crazy 8's process, voting on best ideas and playing them on the MVP Matrix.
By doing so, it help me get a better understanding of what is of value of the stakeholders, whilst also collaborating to ensure what was plausible during the duration of the project.
Sketches
I start the design process with sketches of low fidelity wireframes. This is the way I iterate through many design options quickly based off the insights with ease of use and functionality in mind.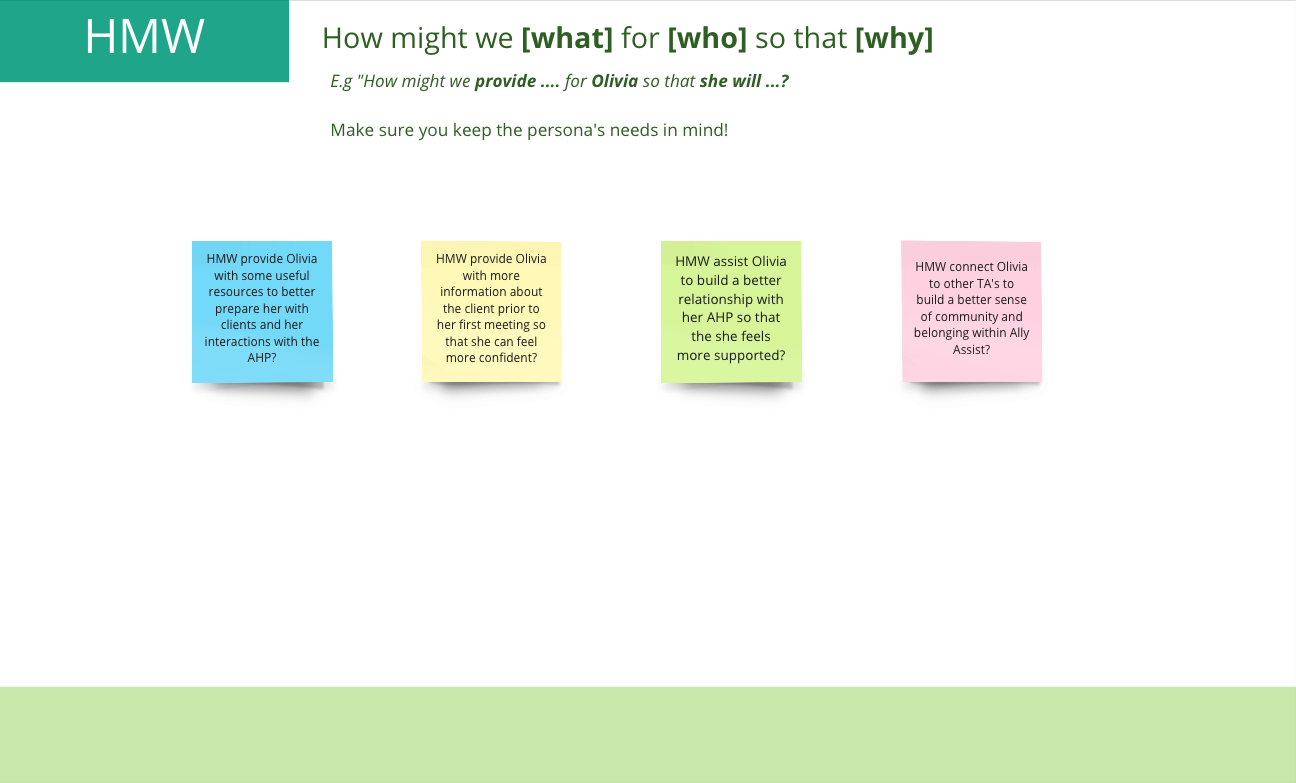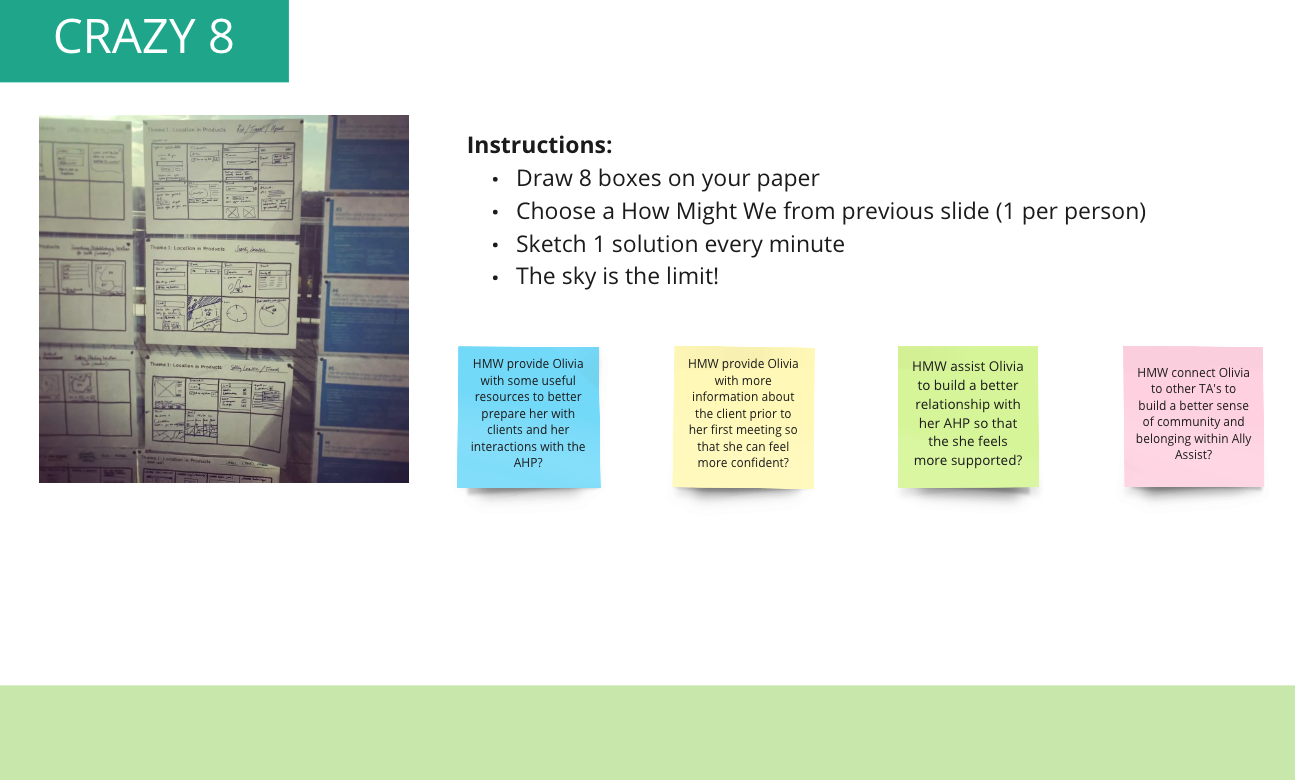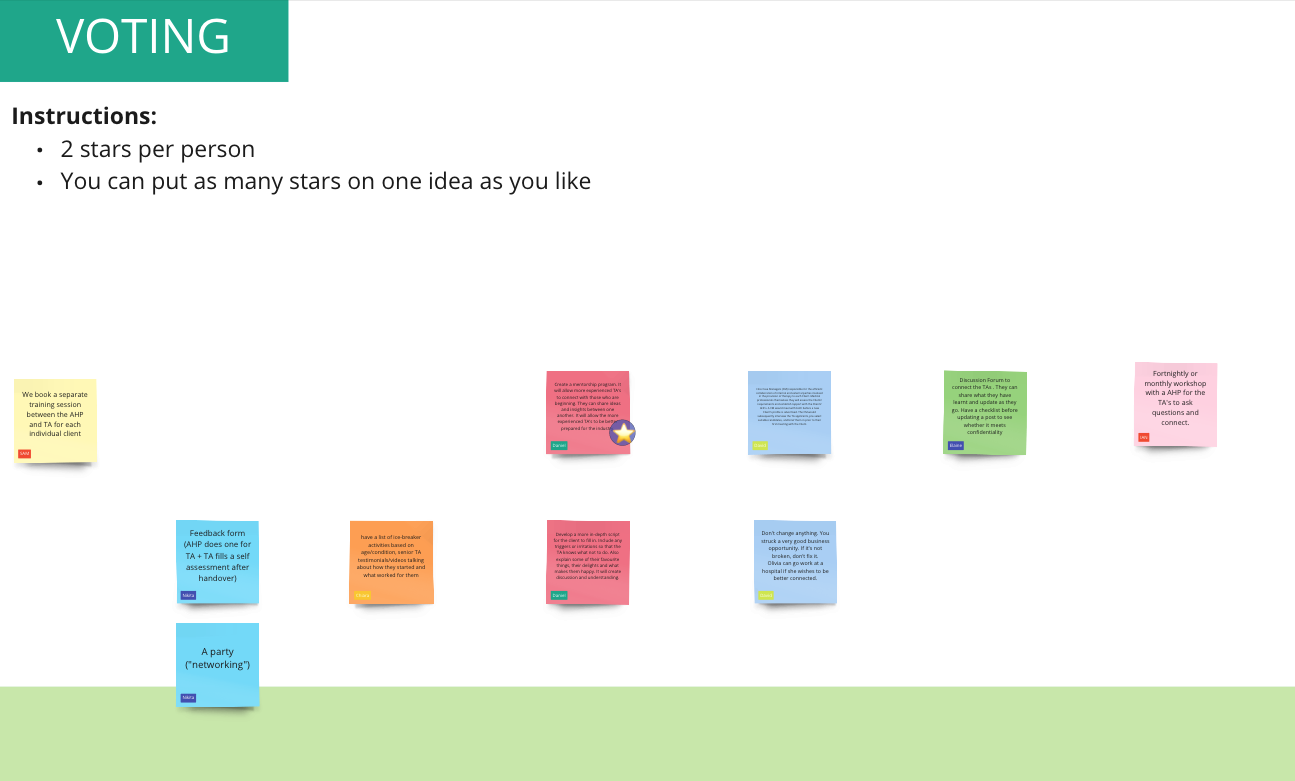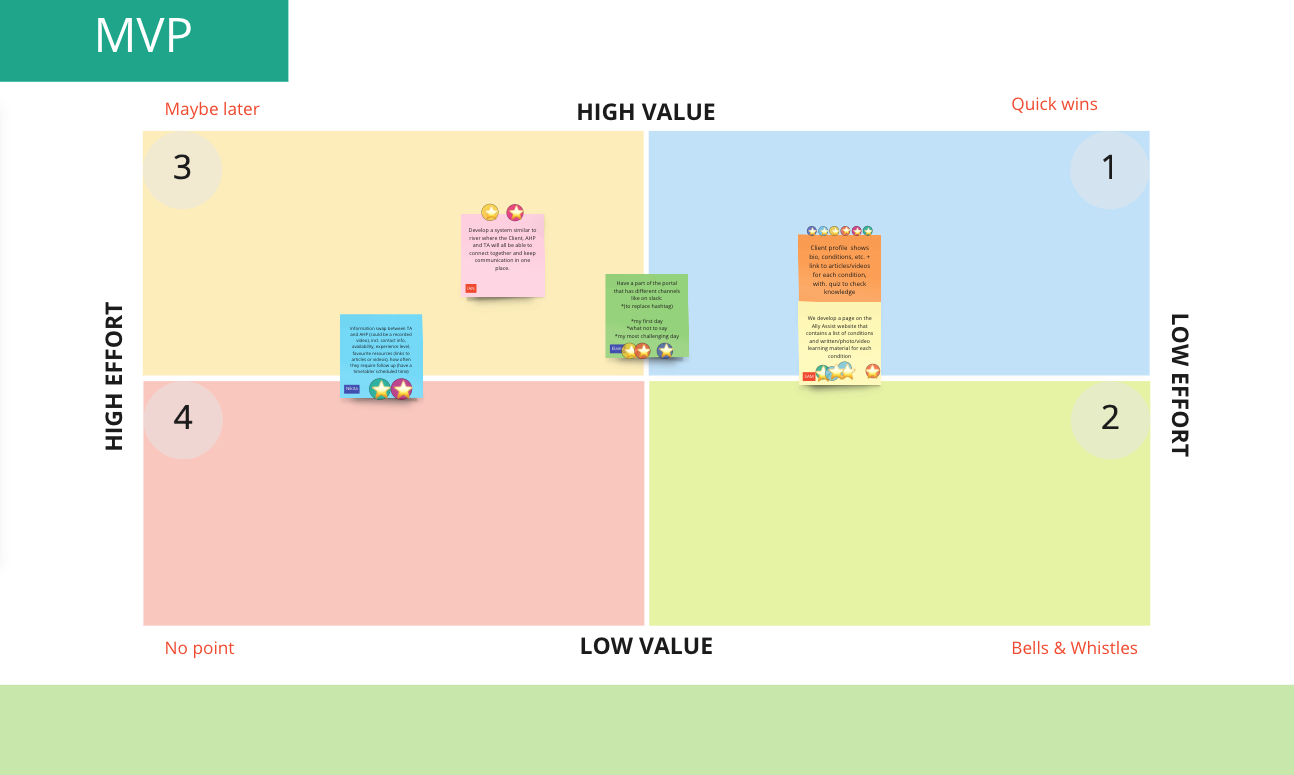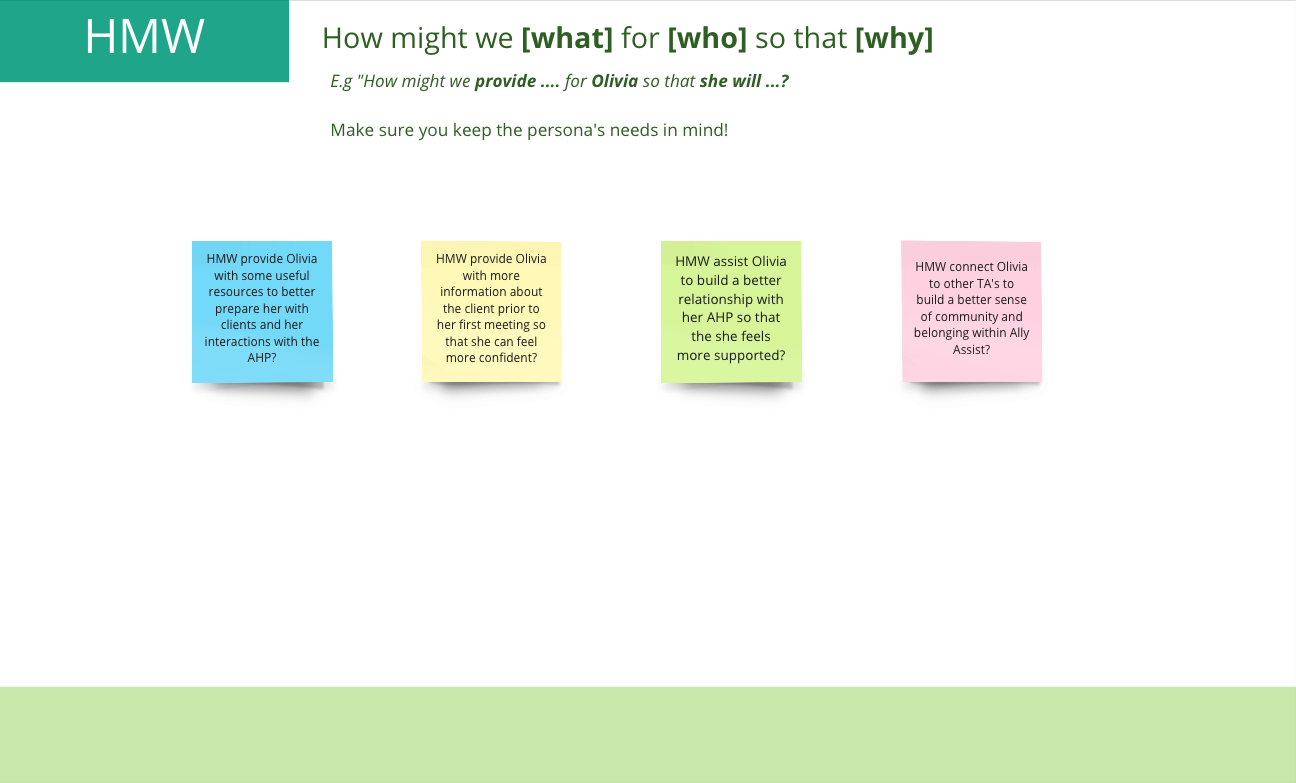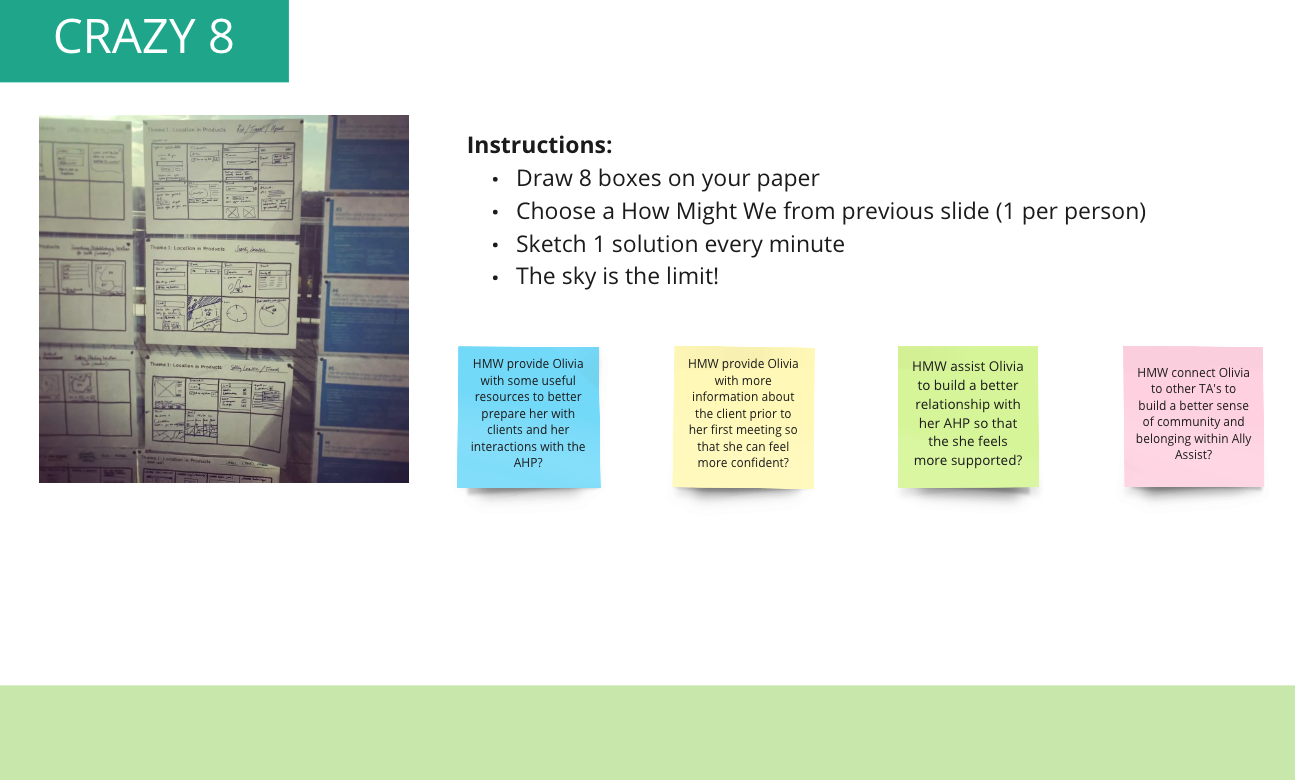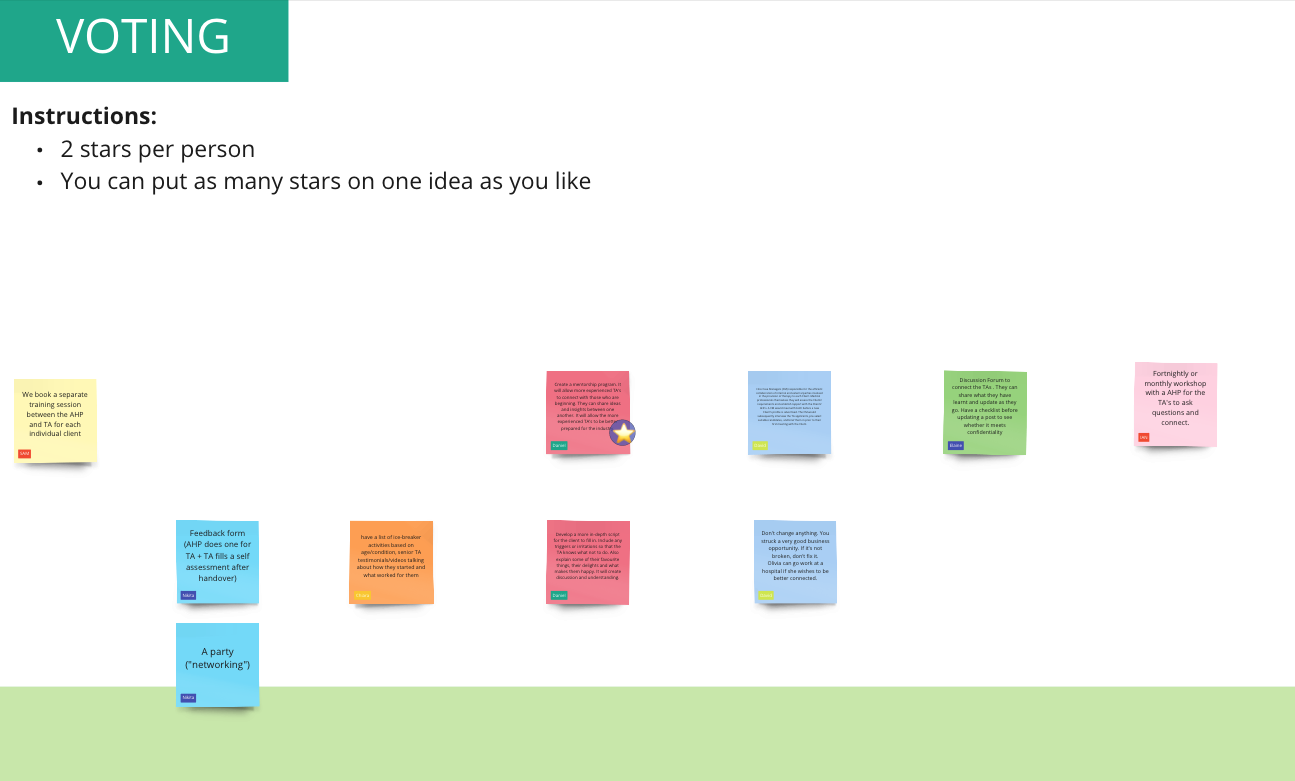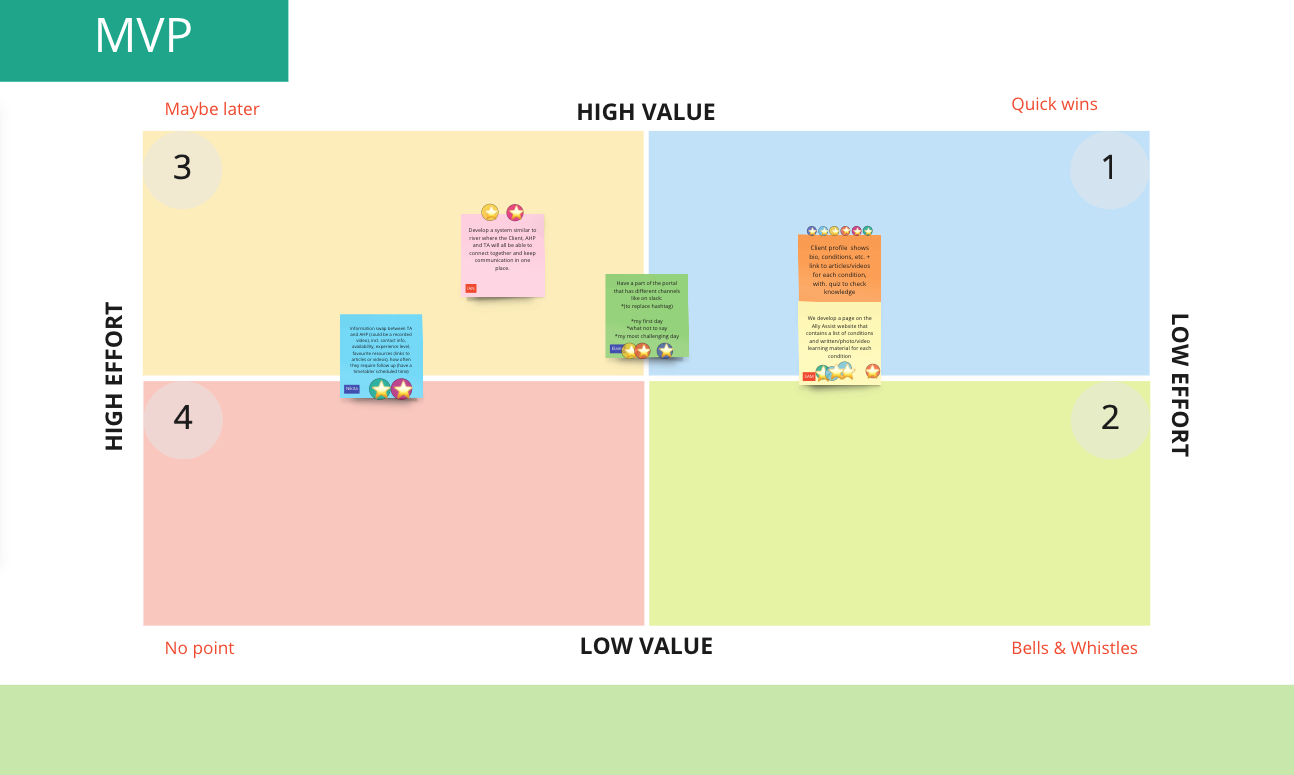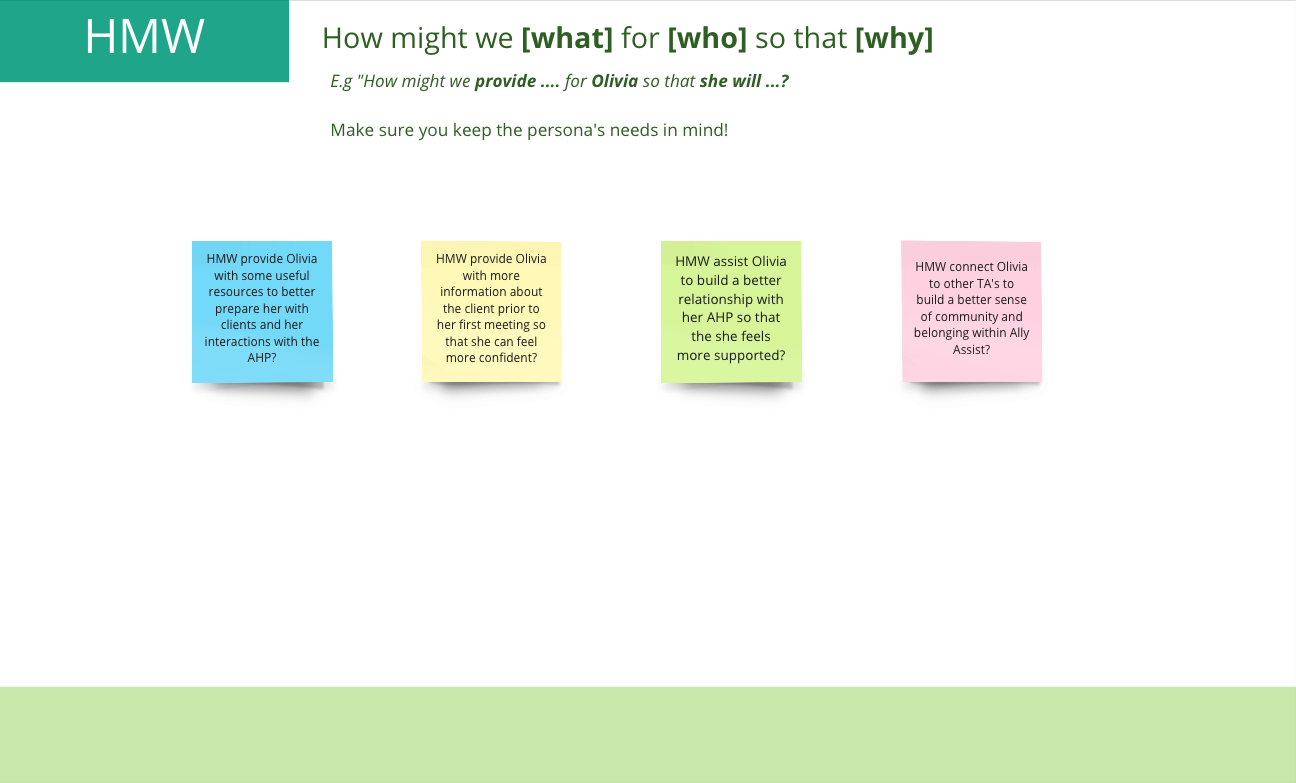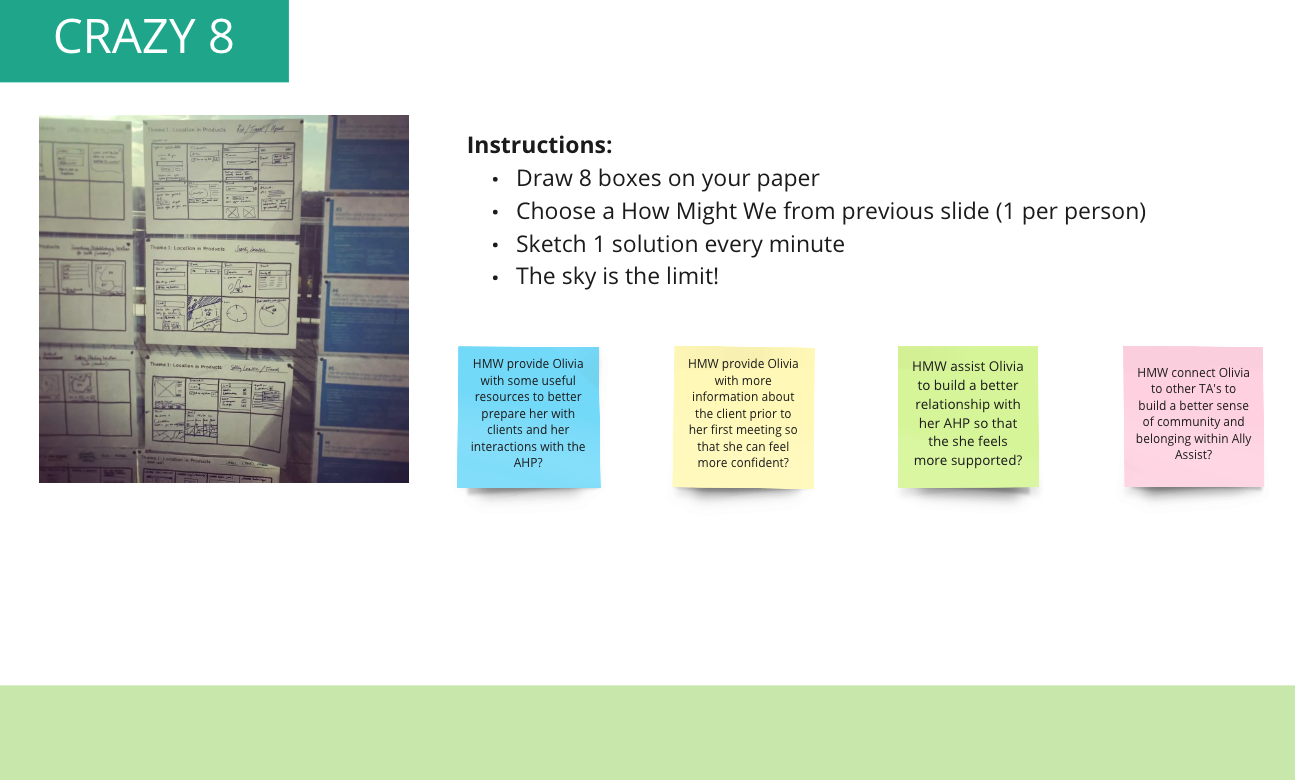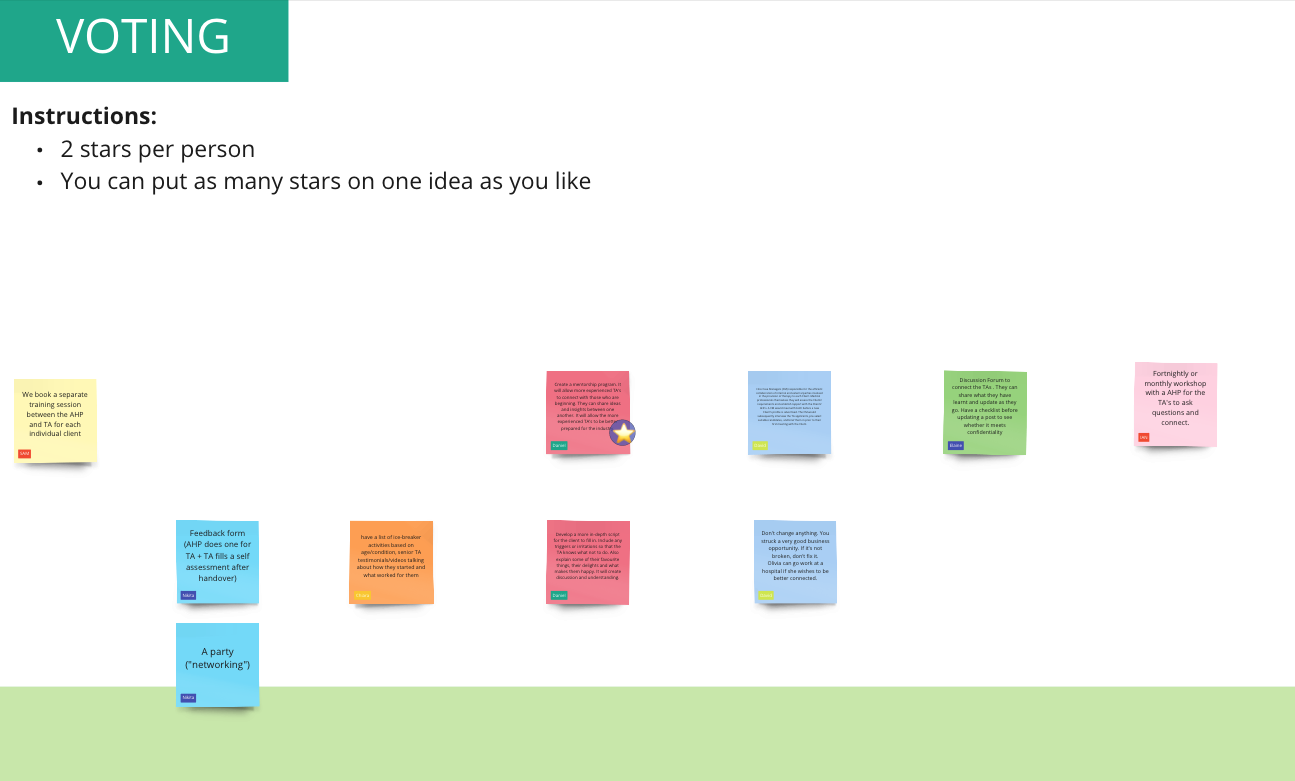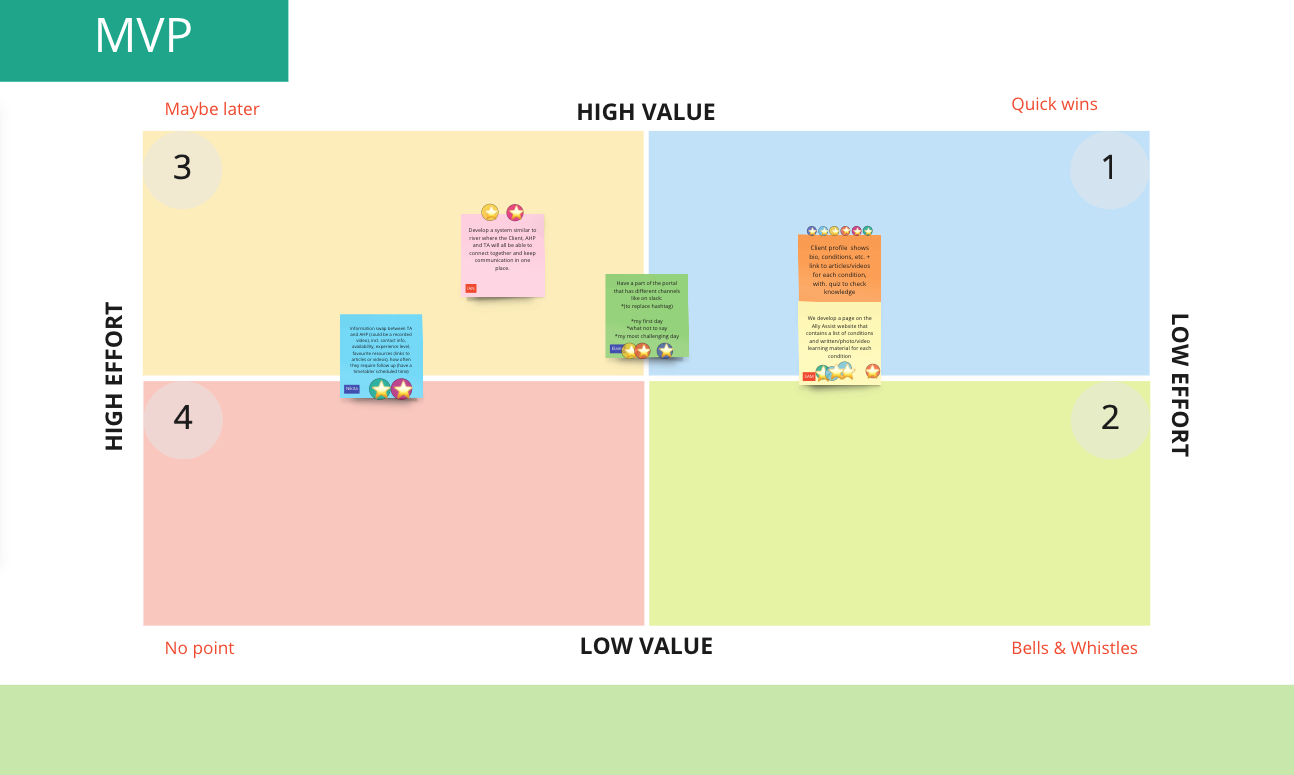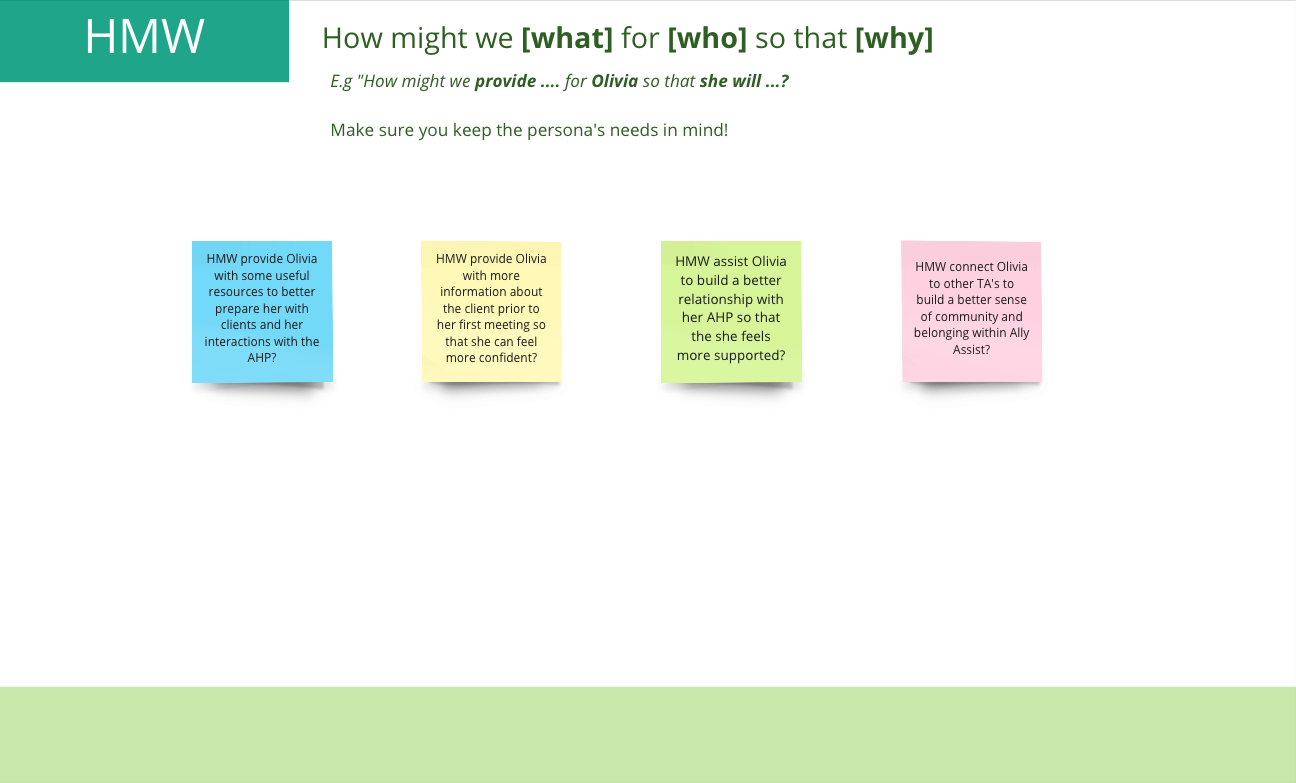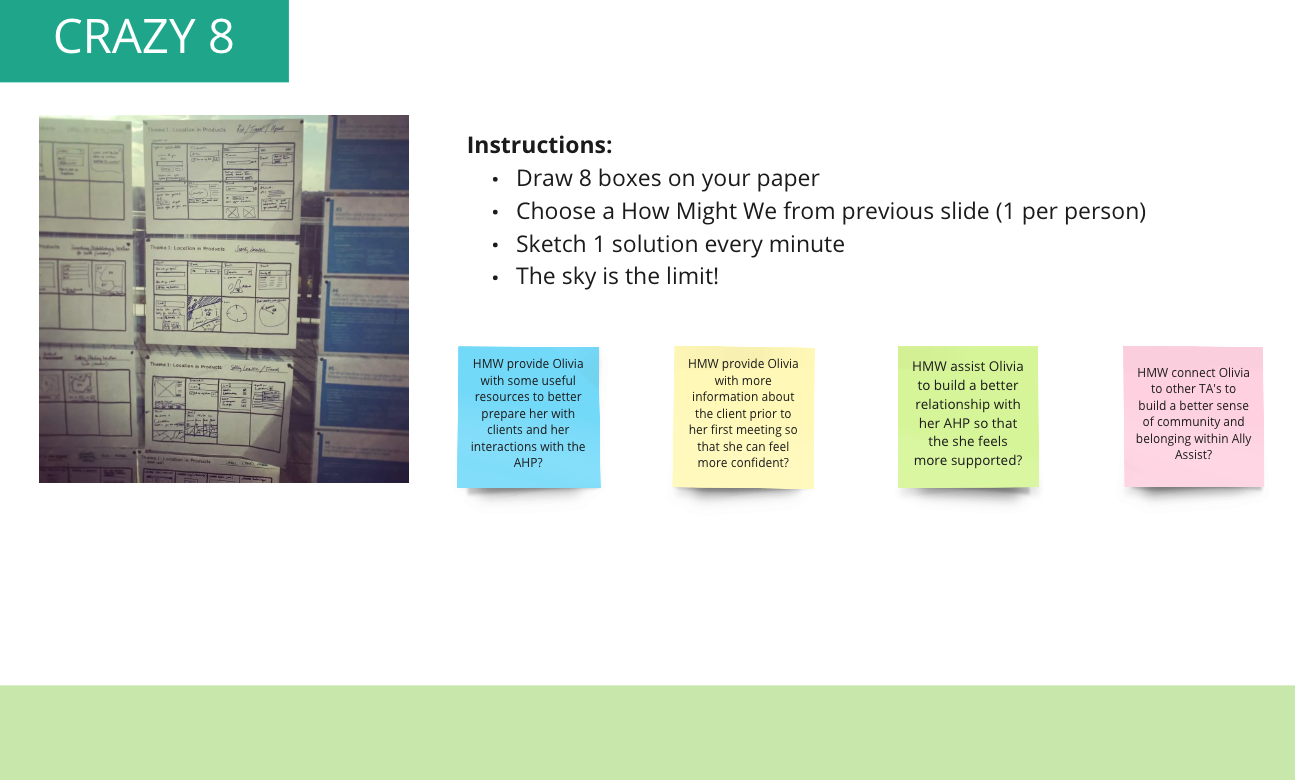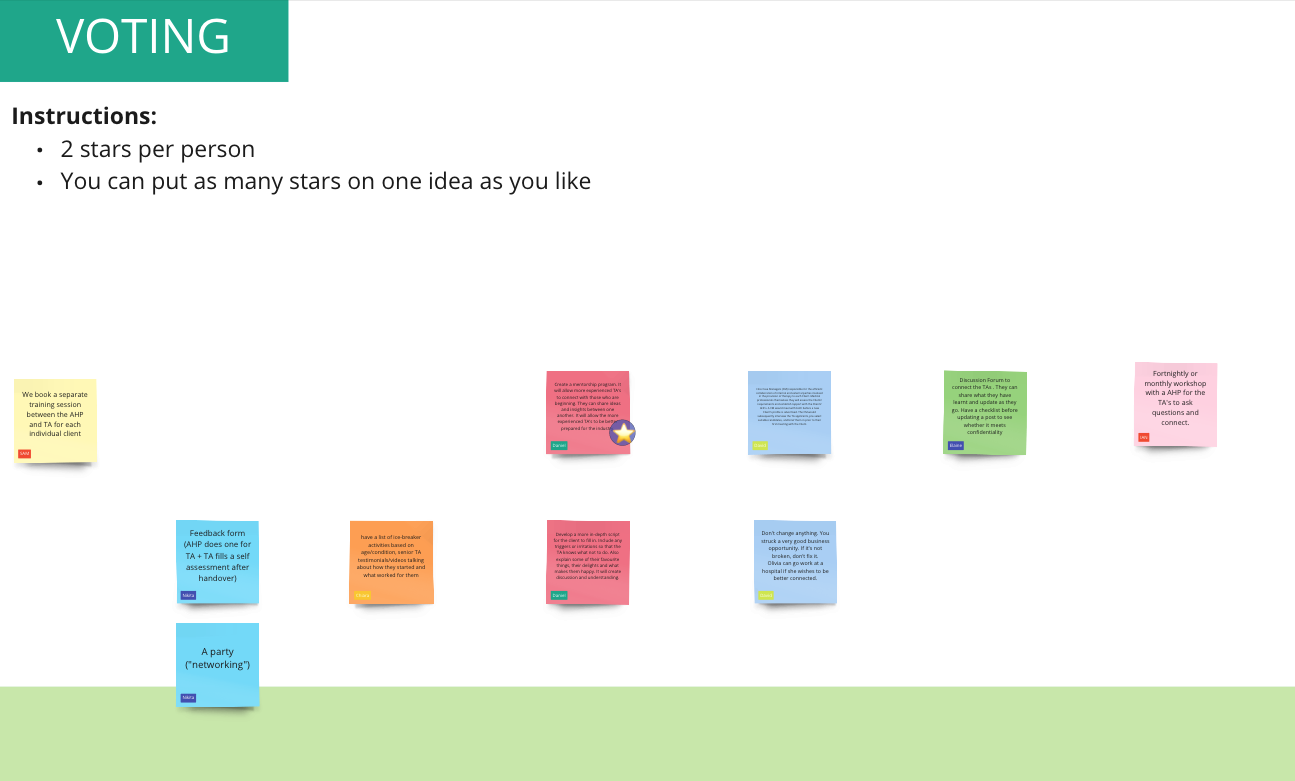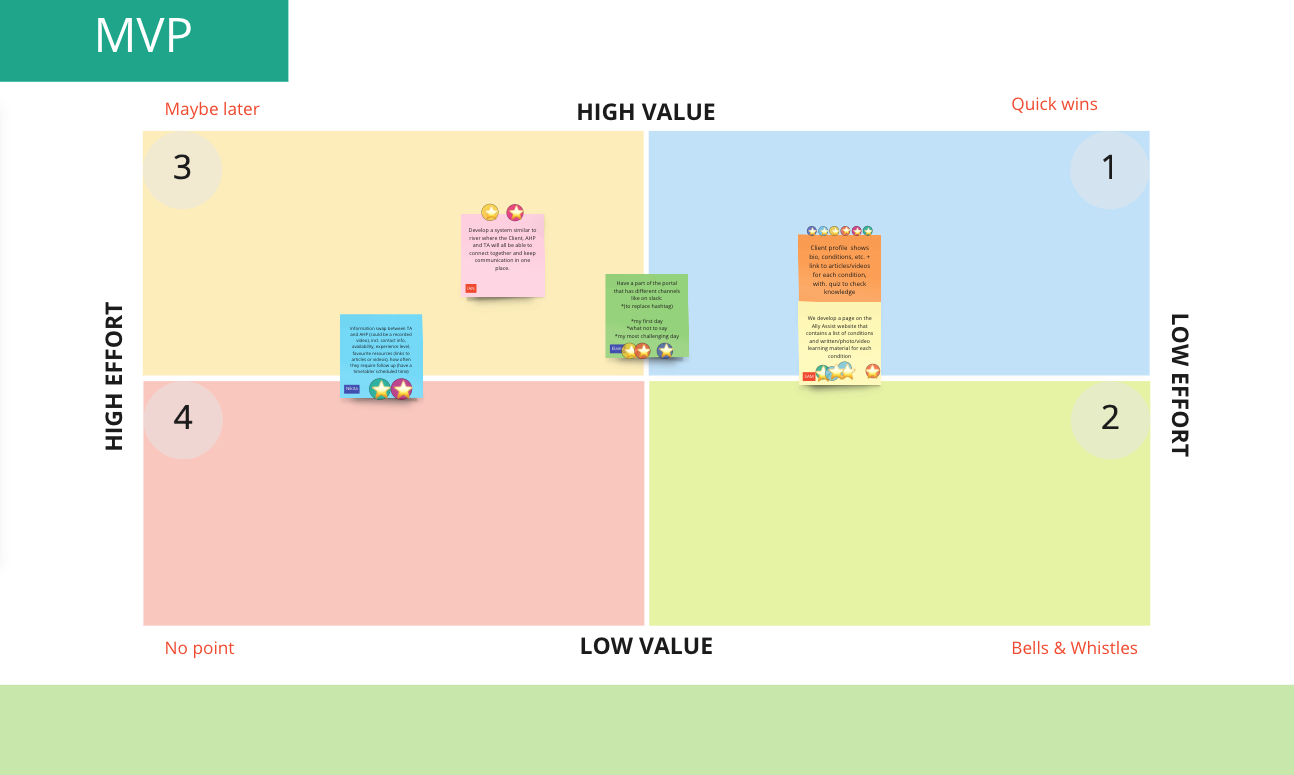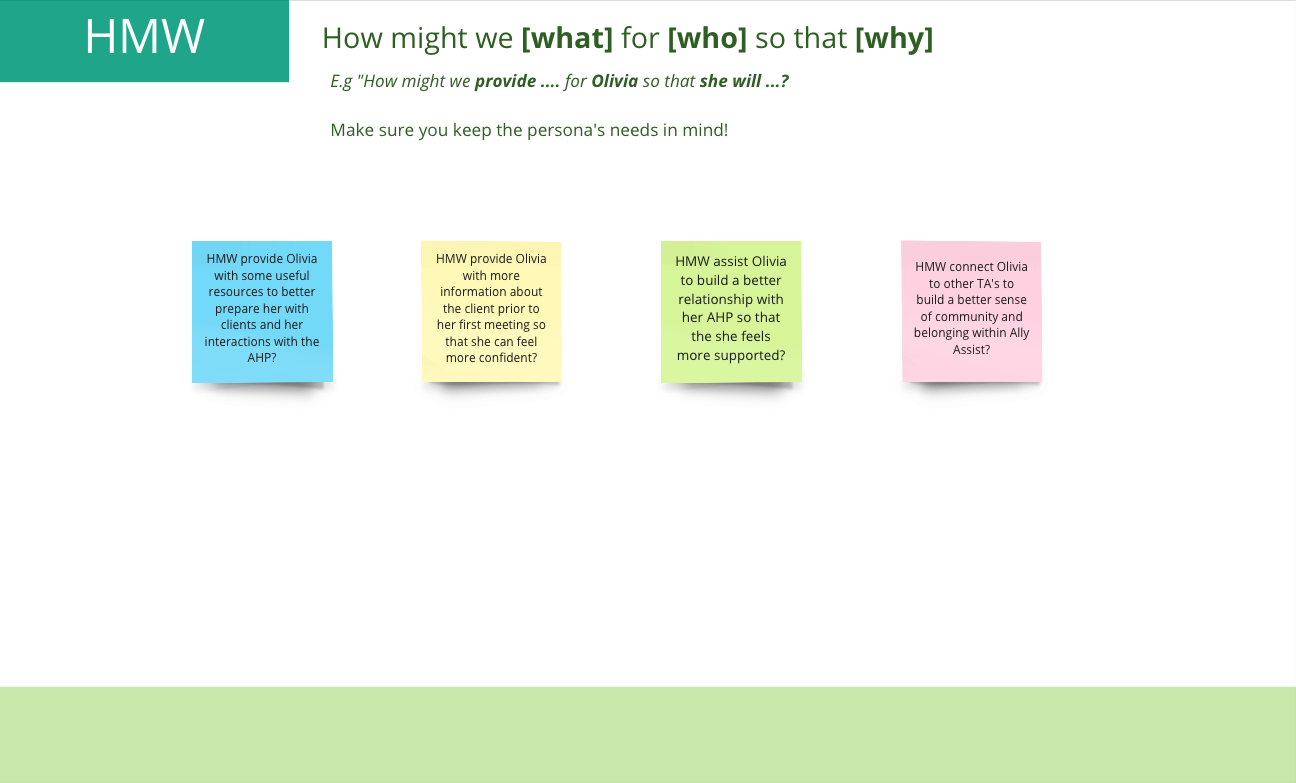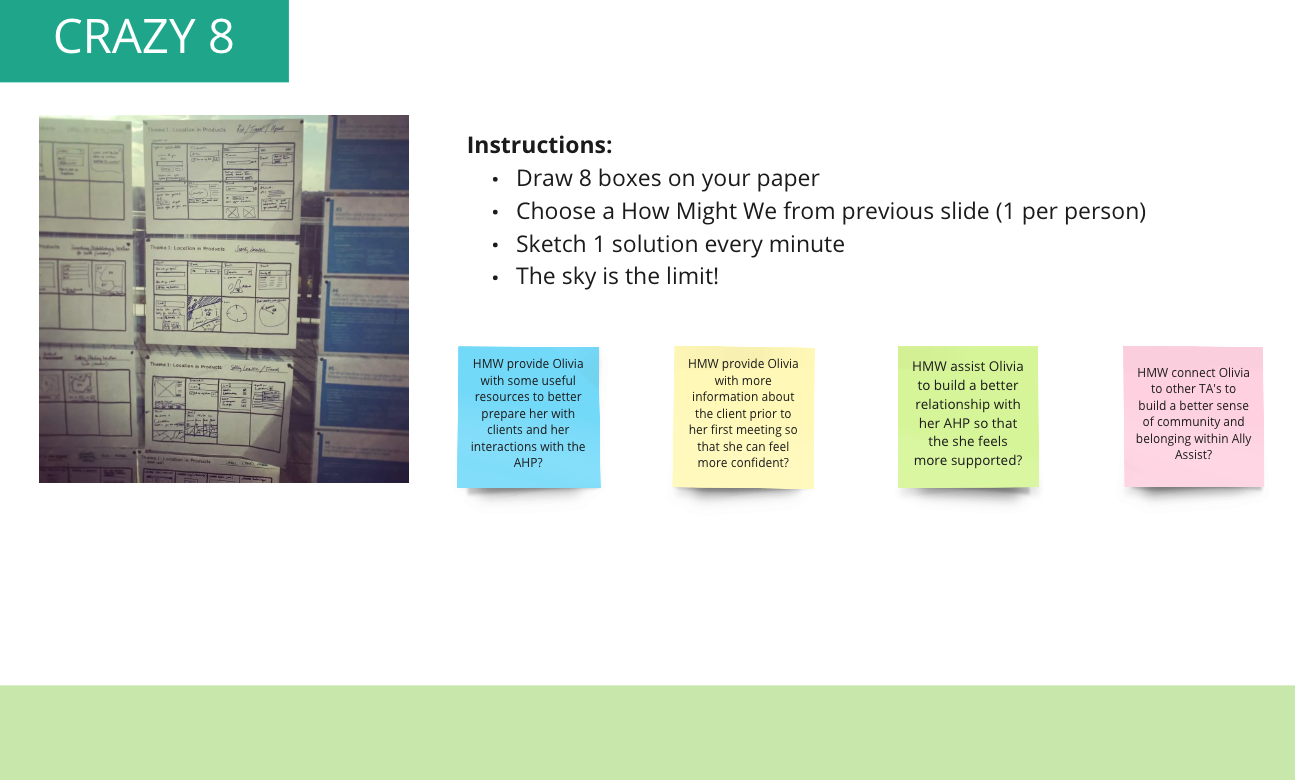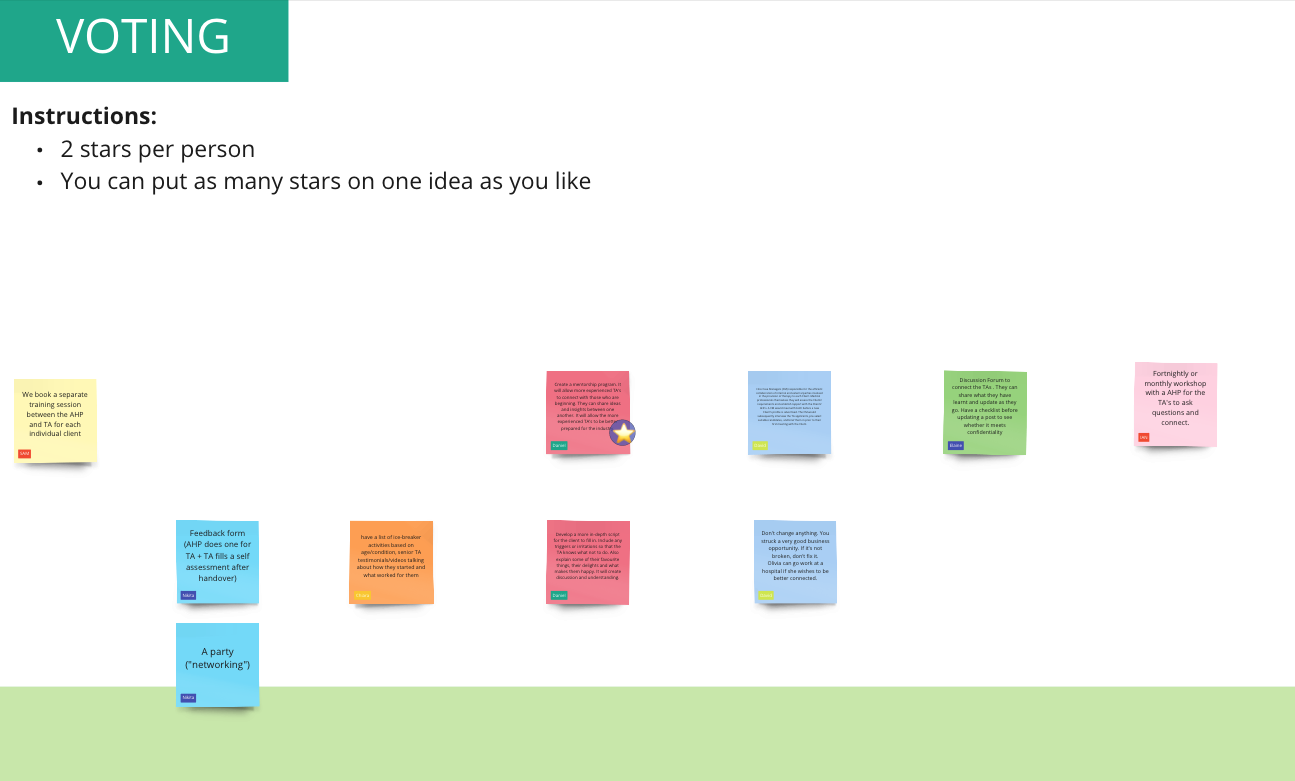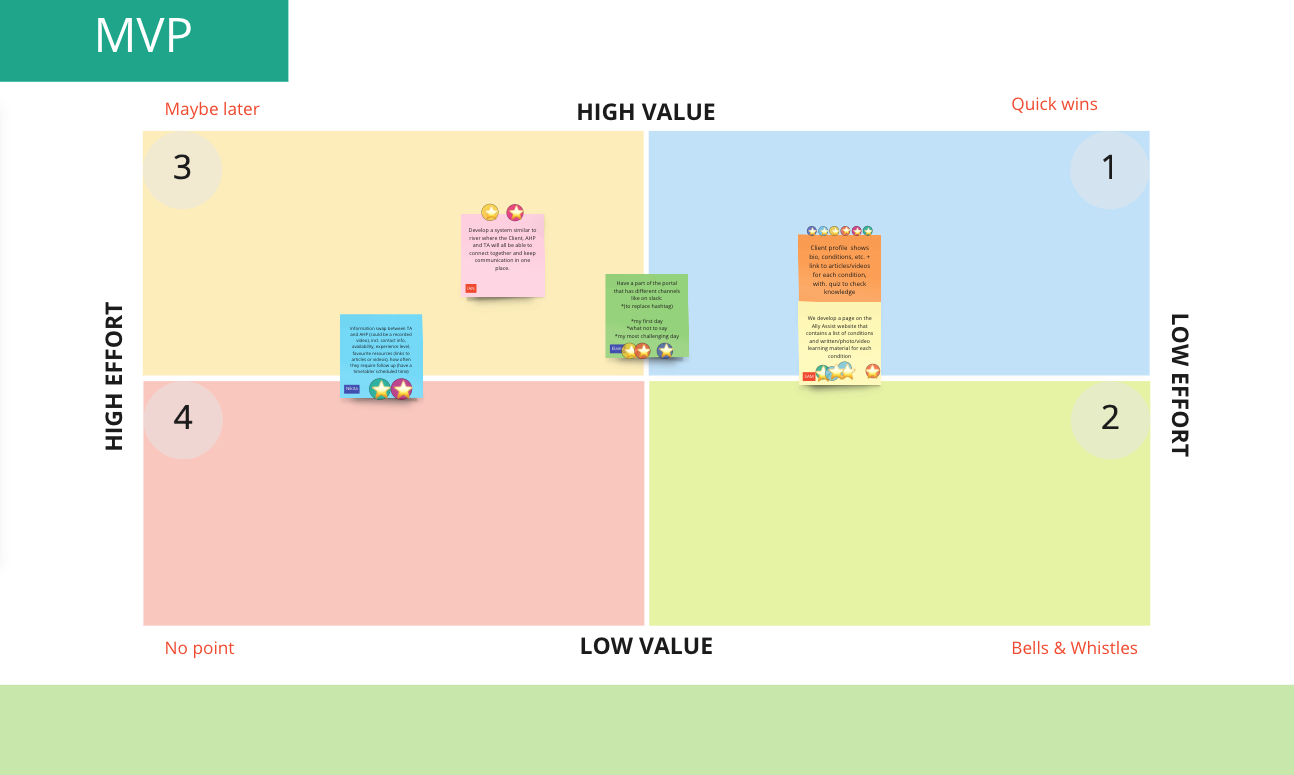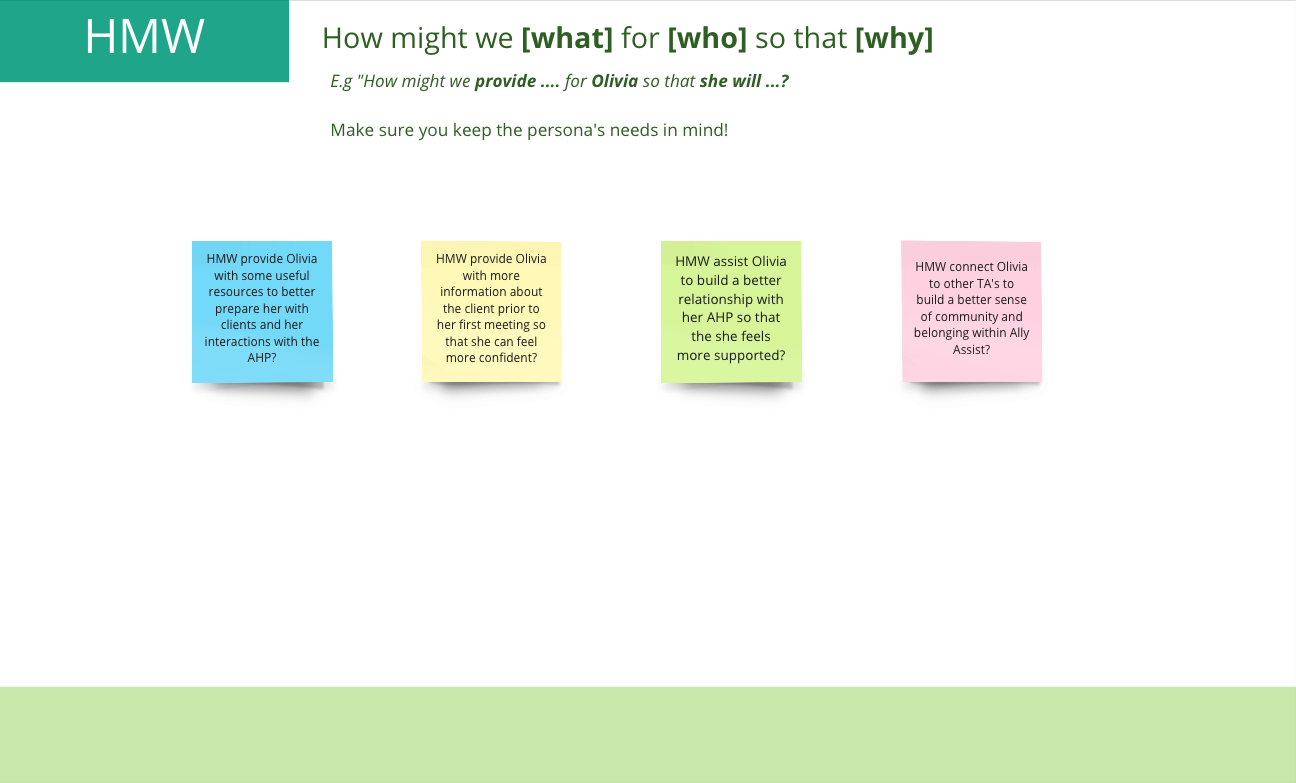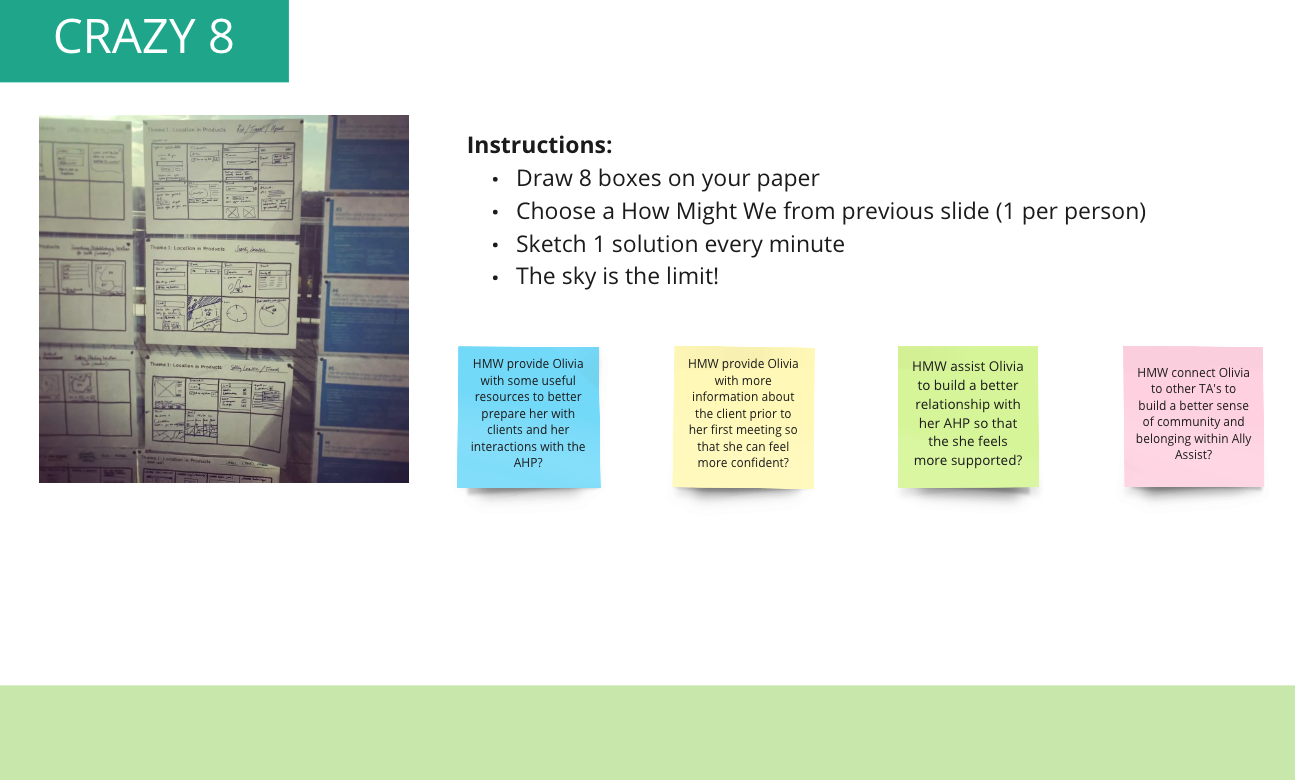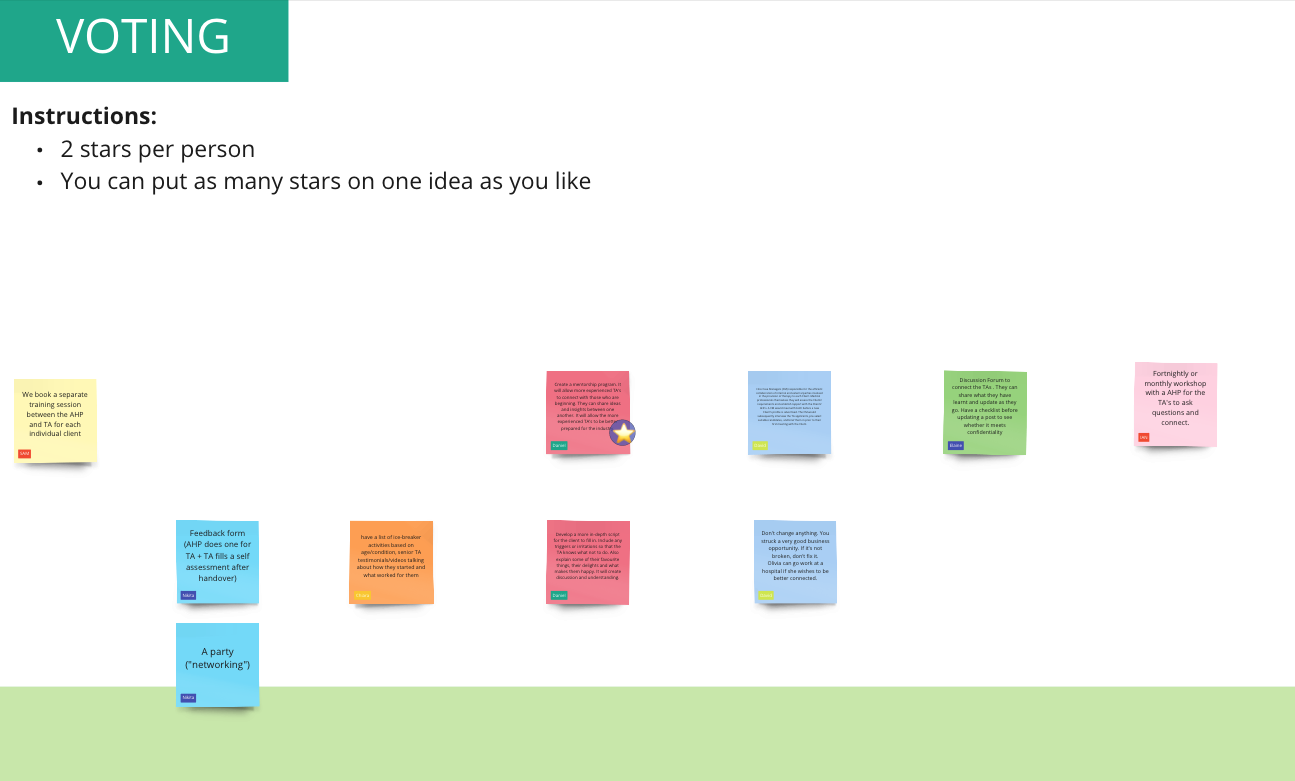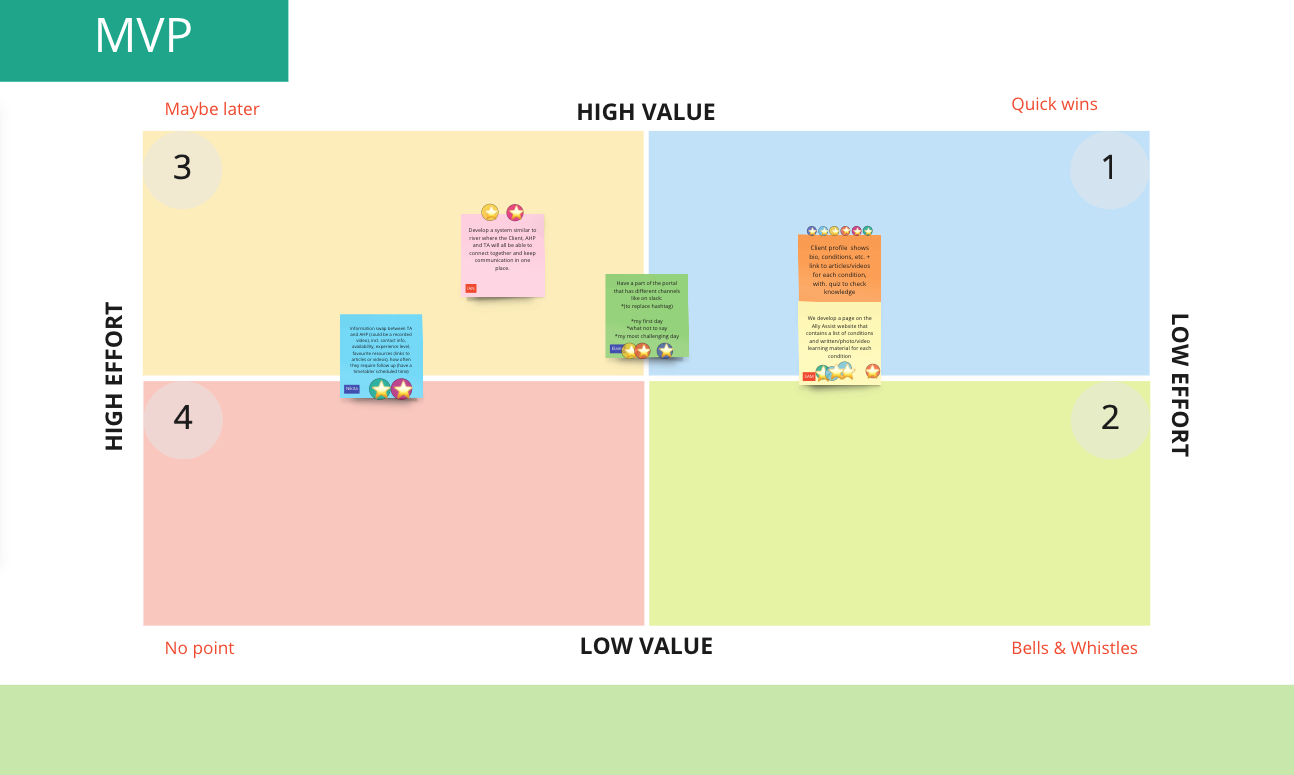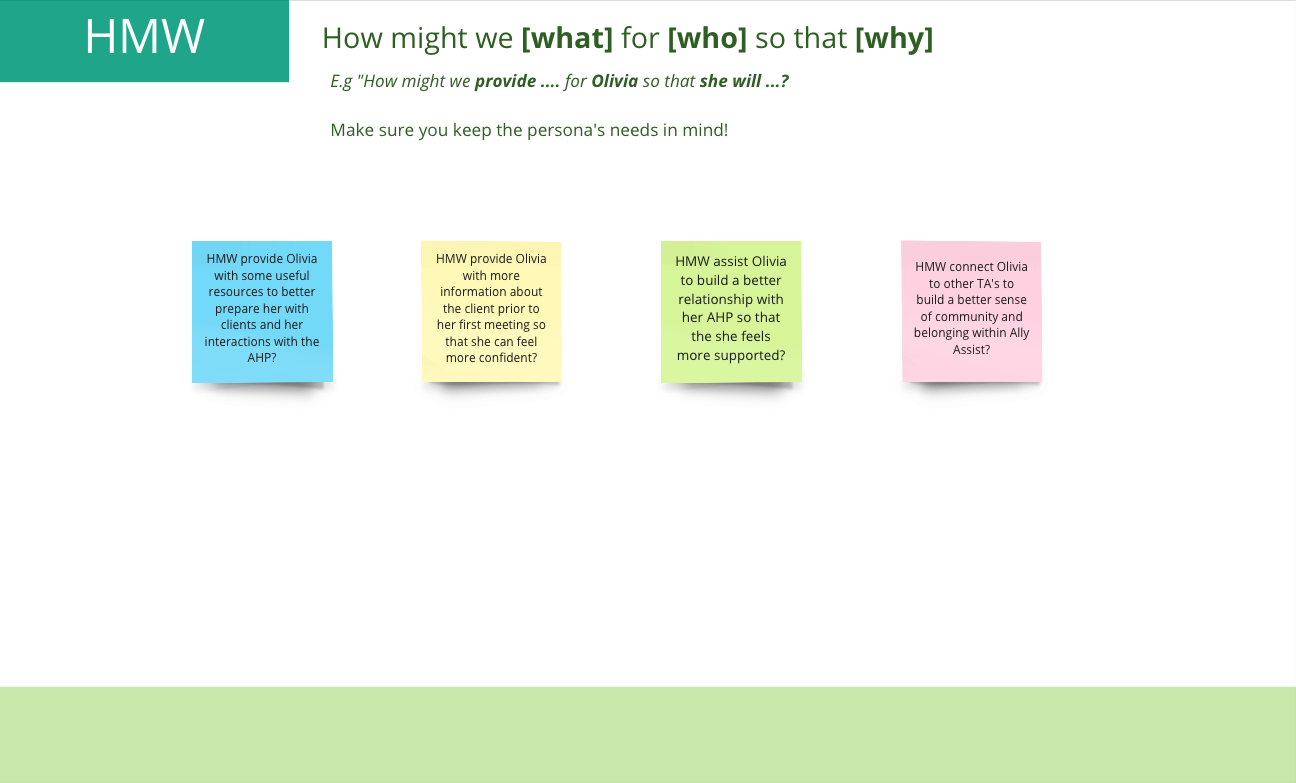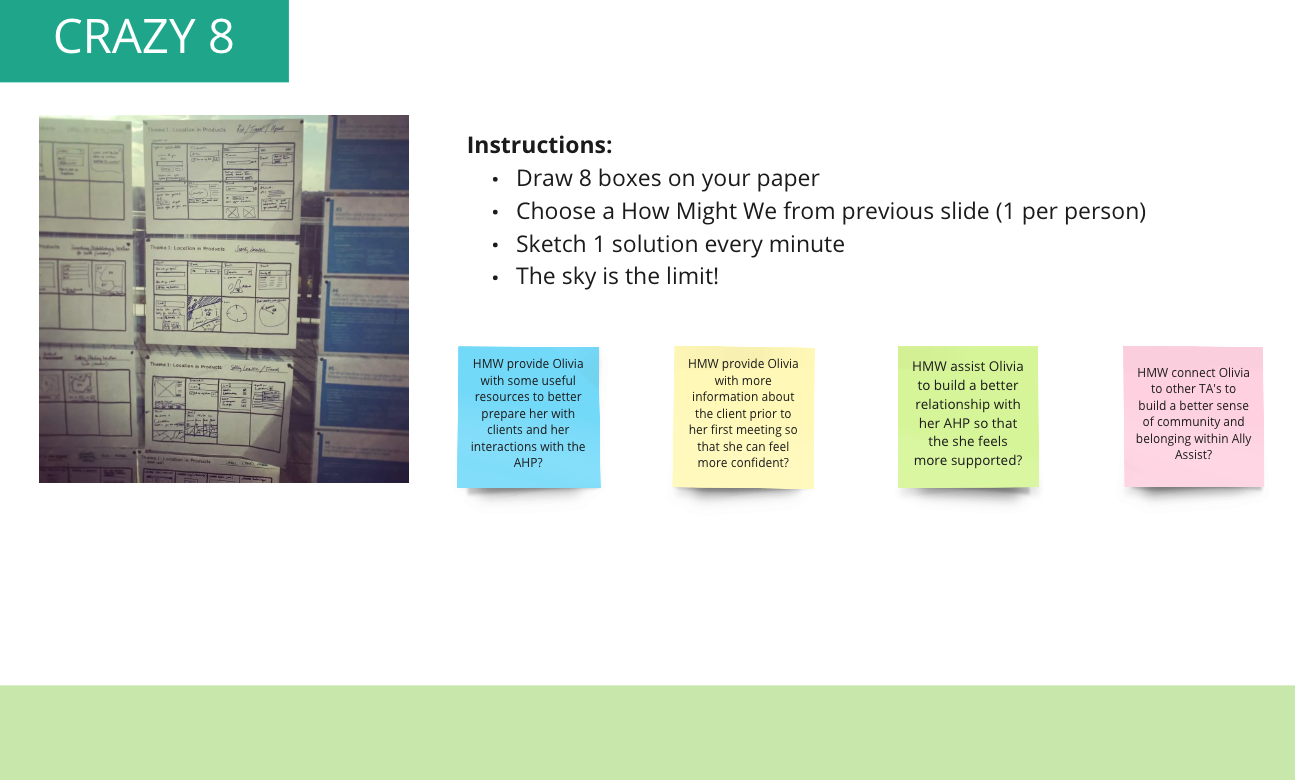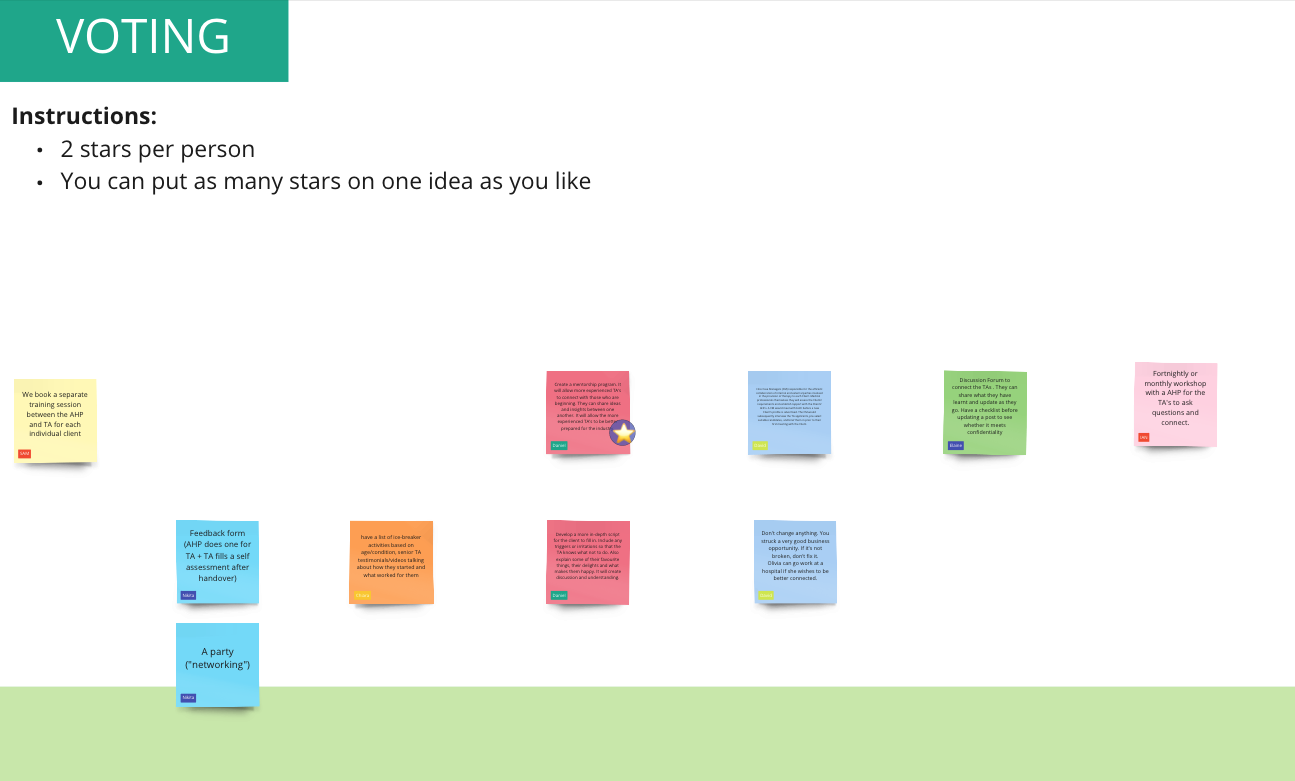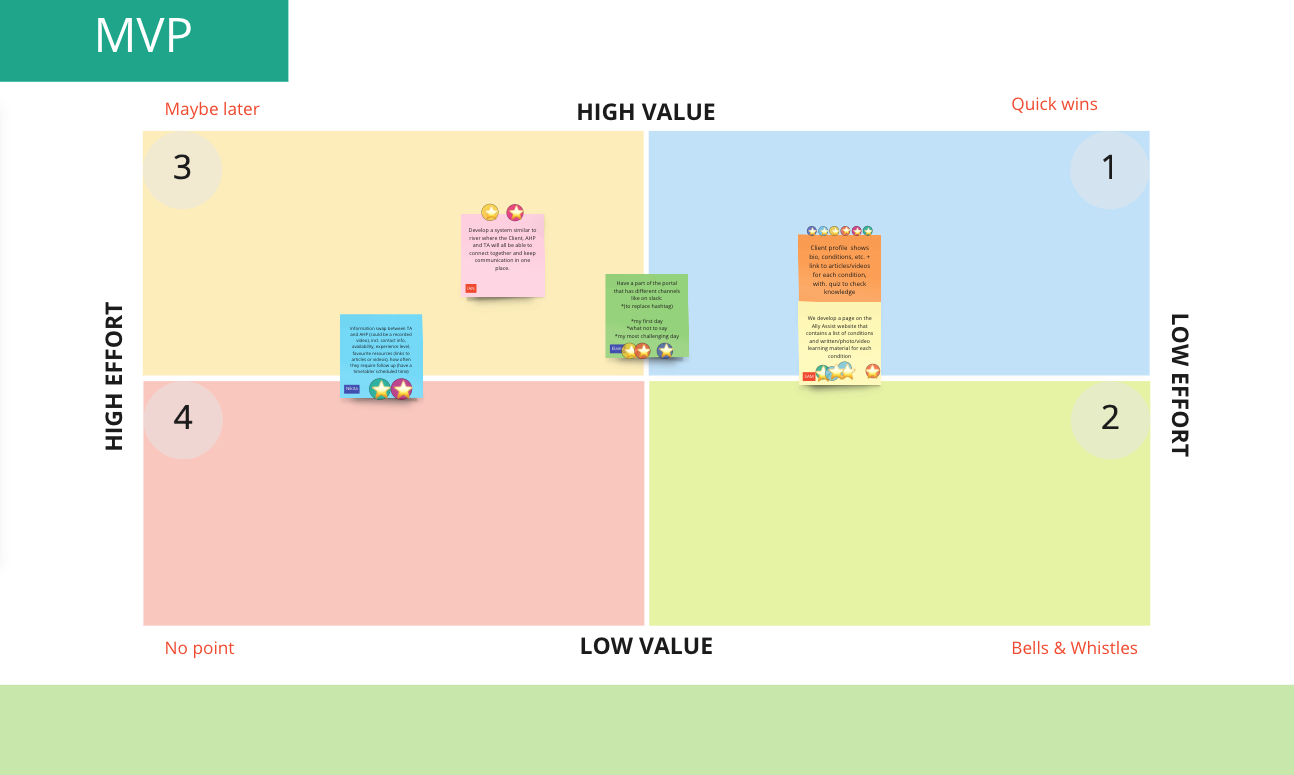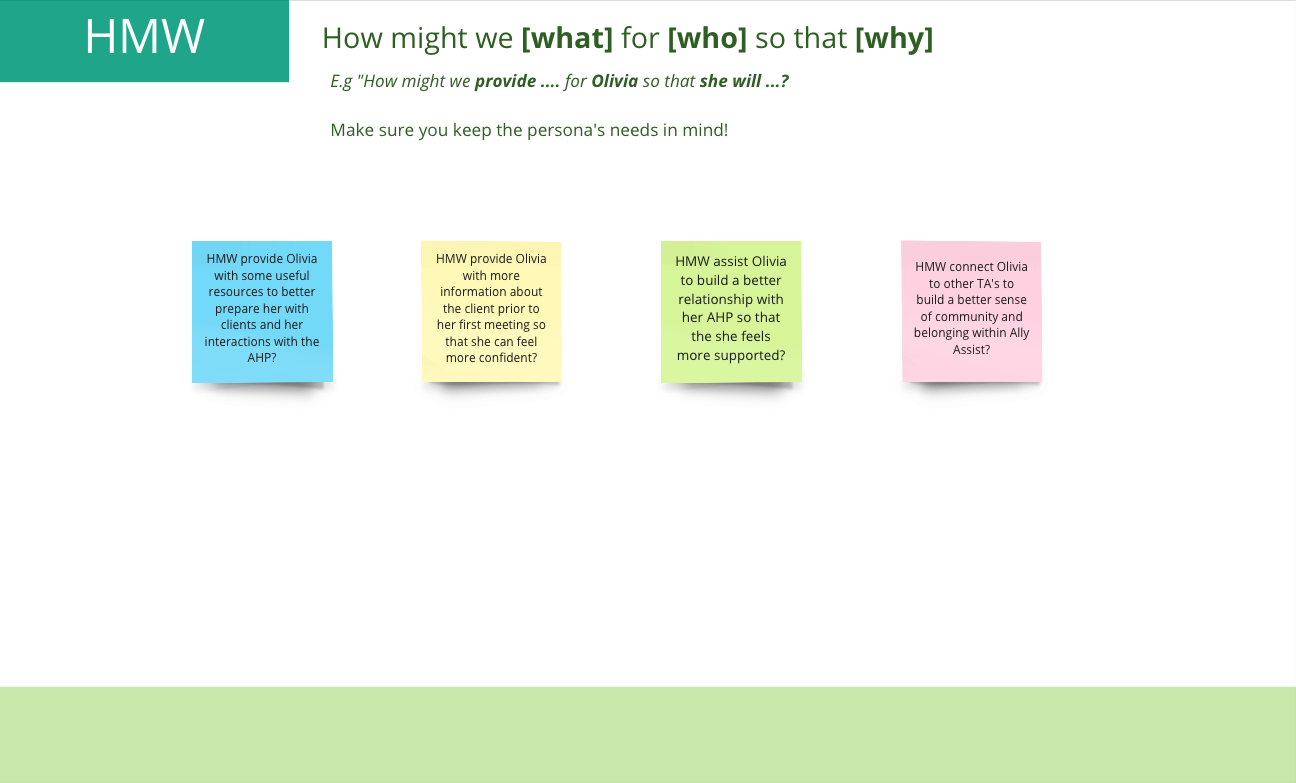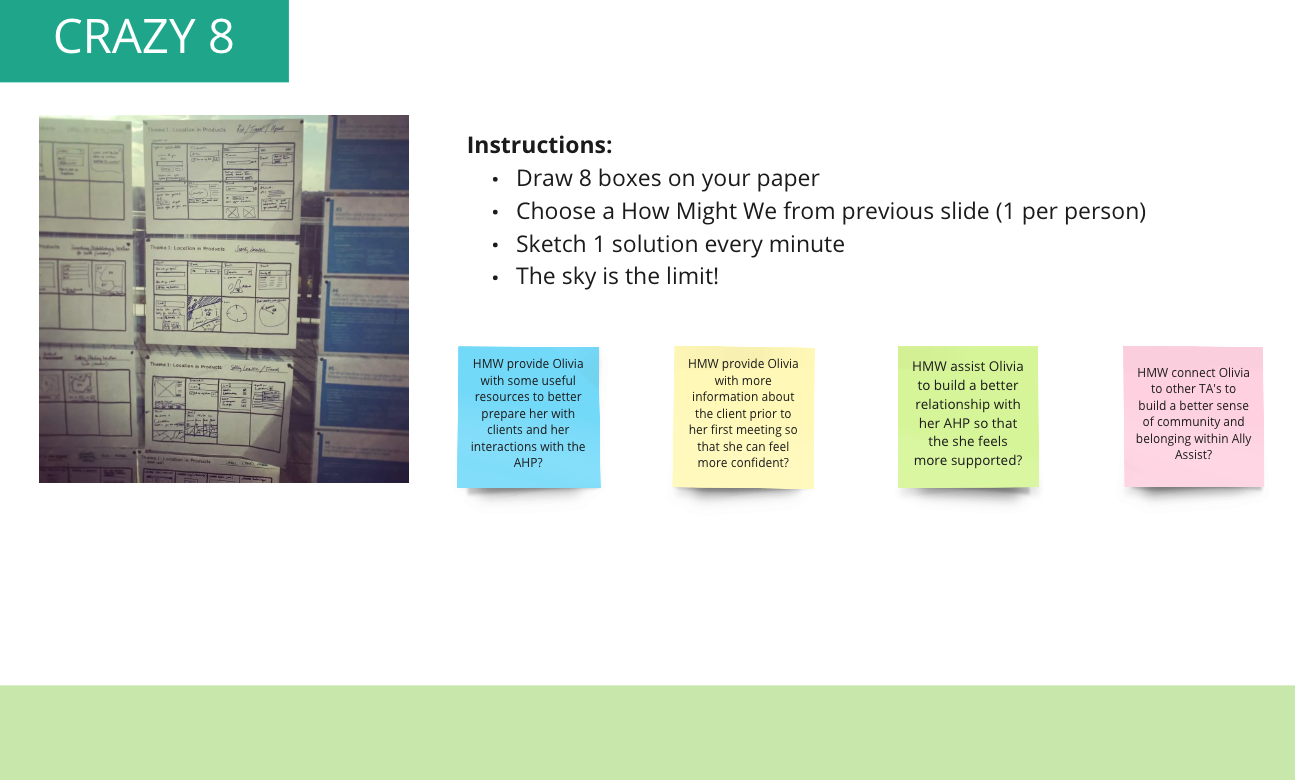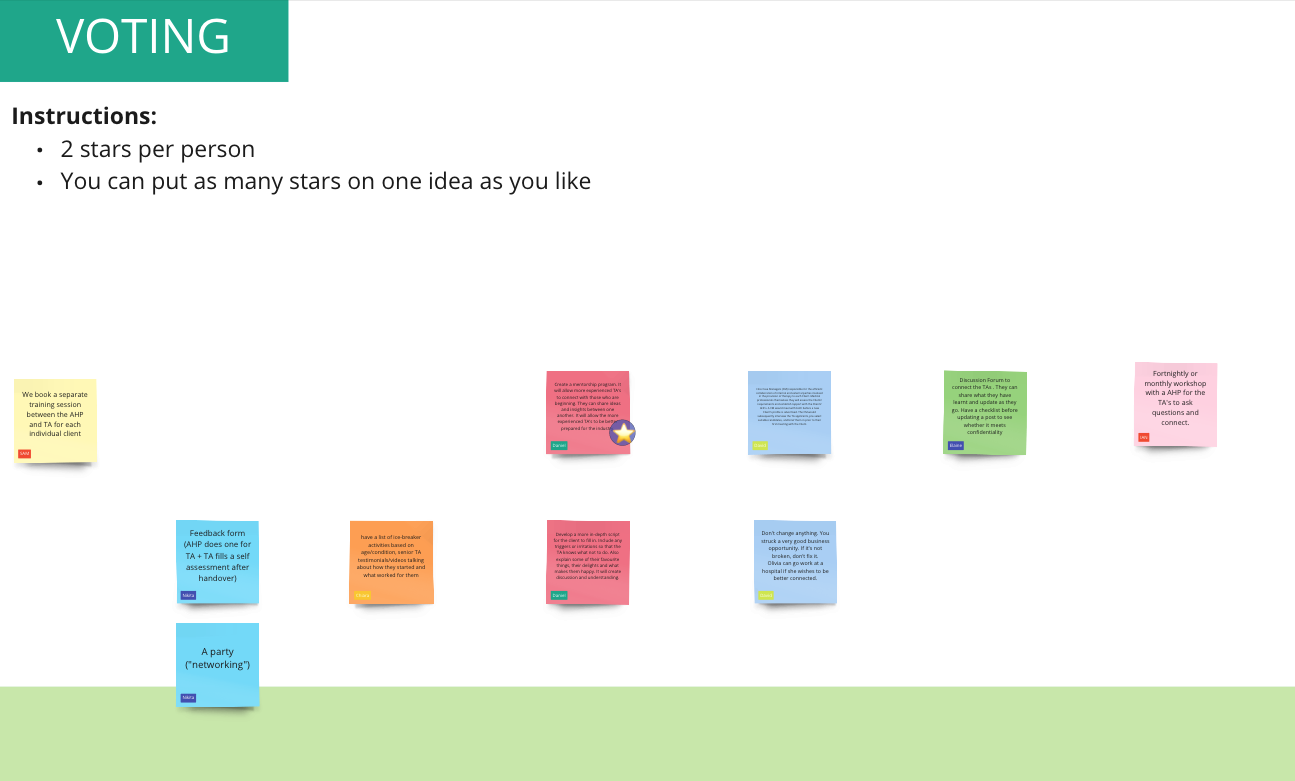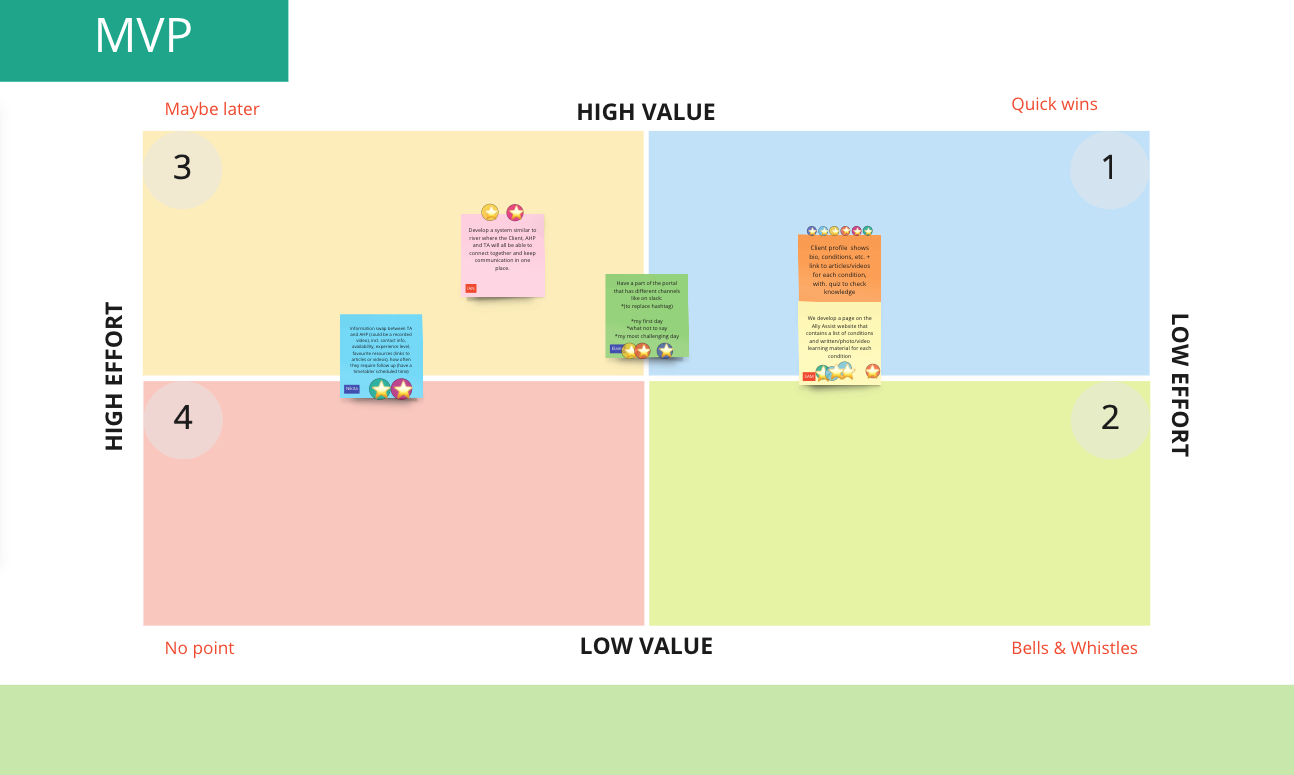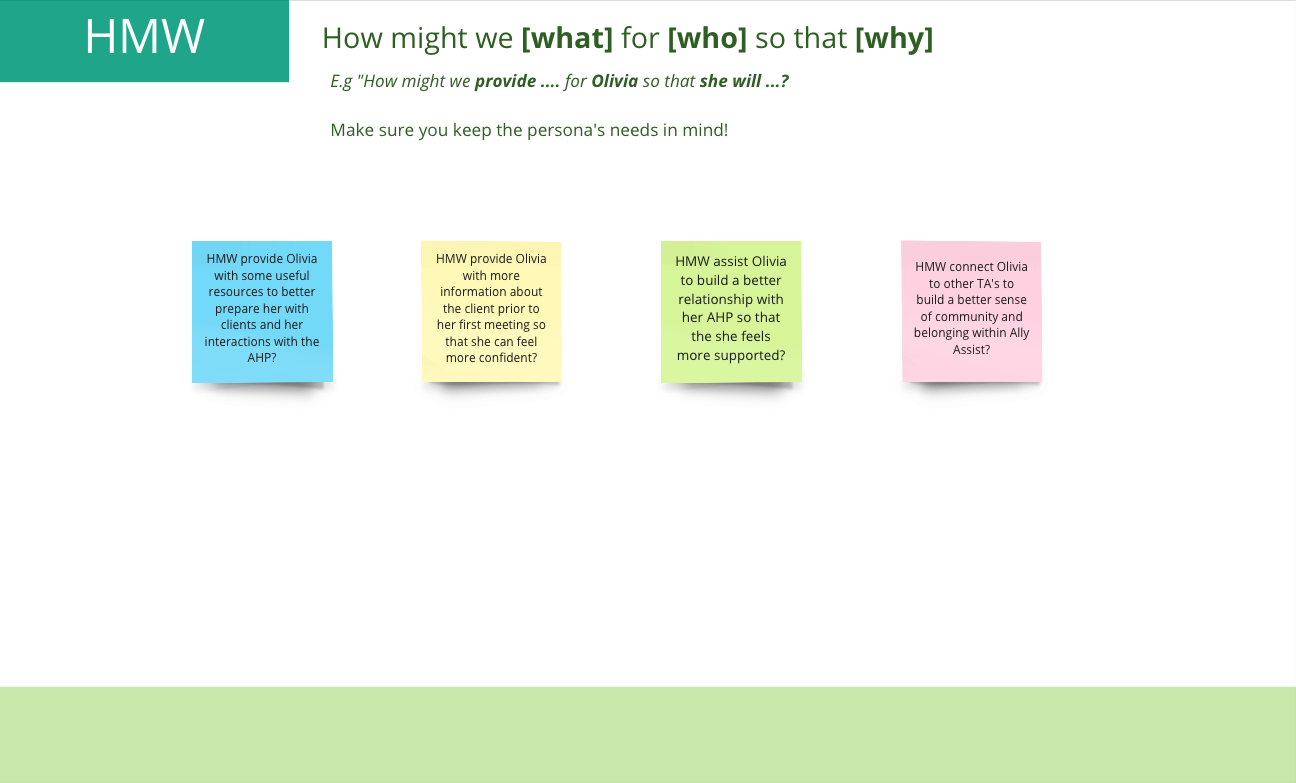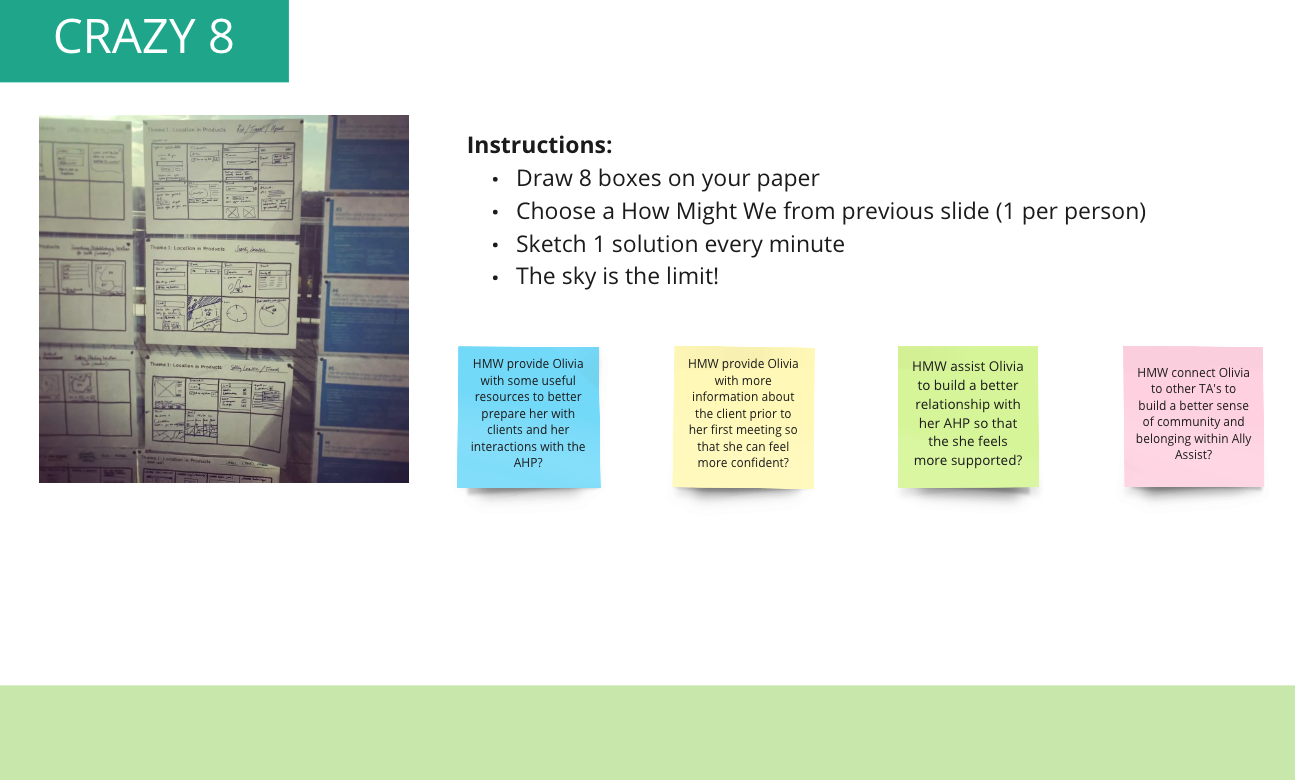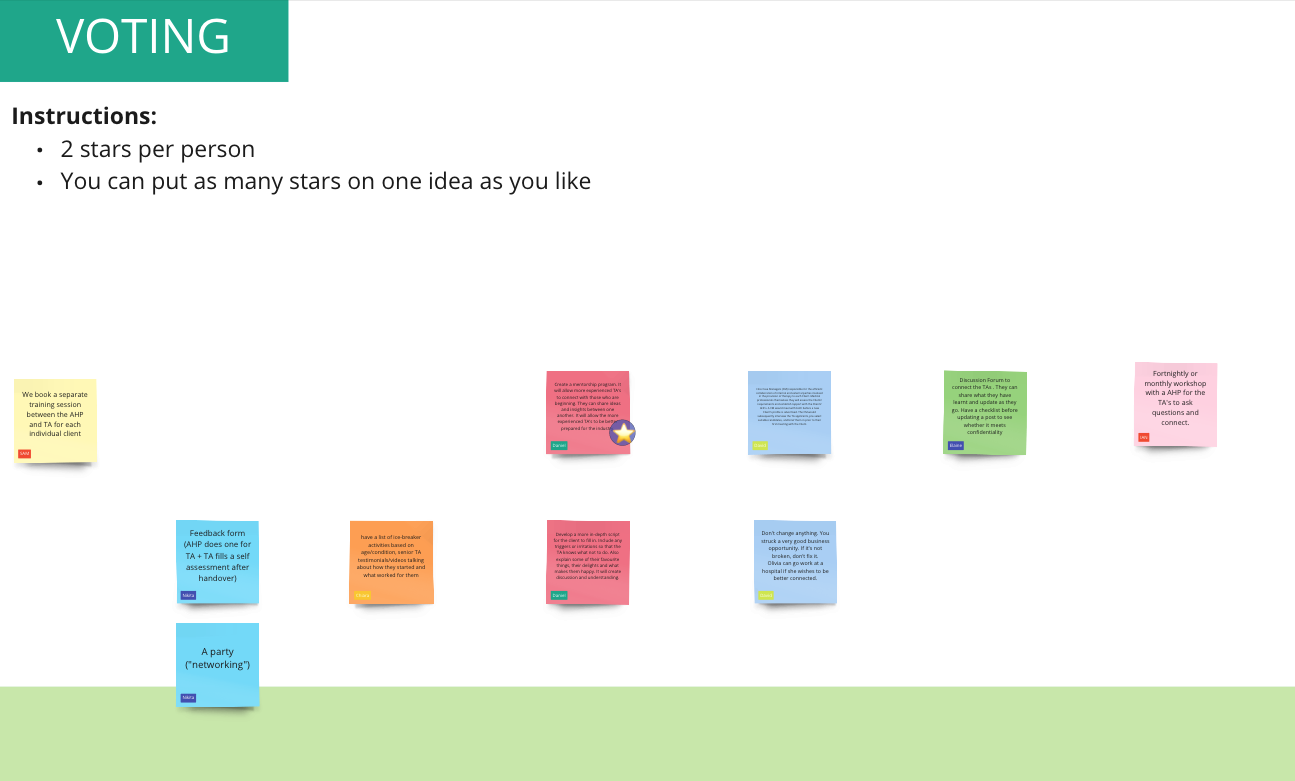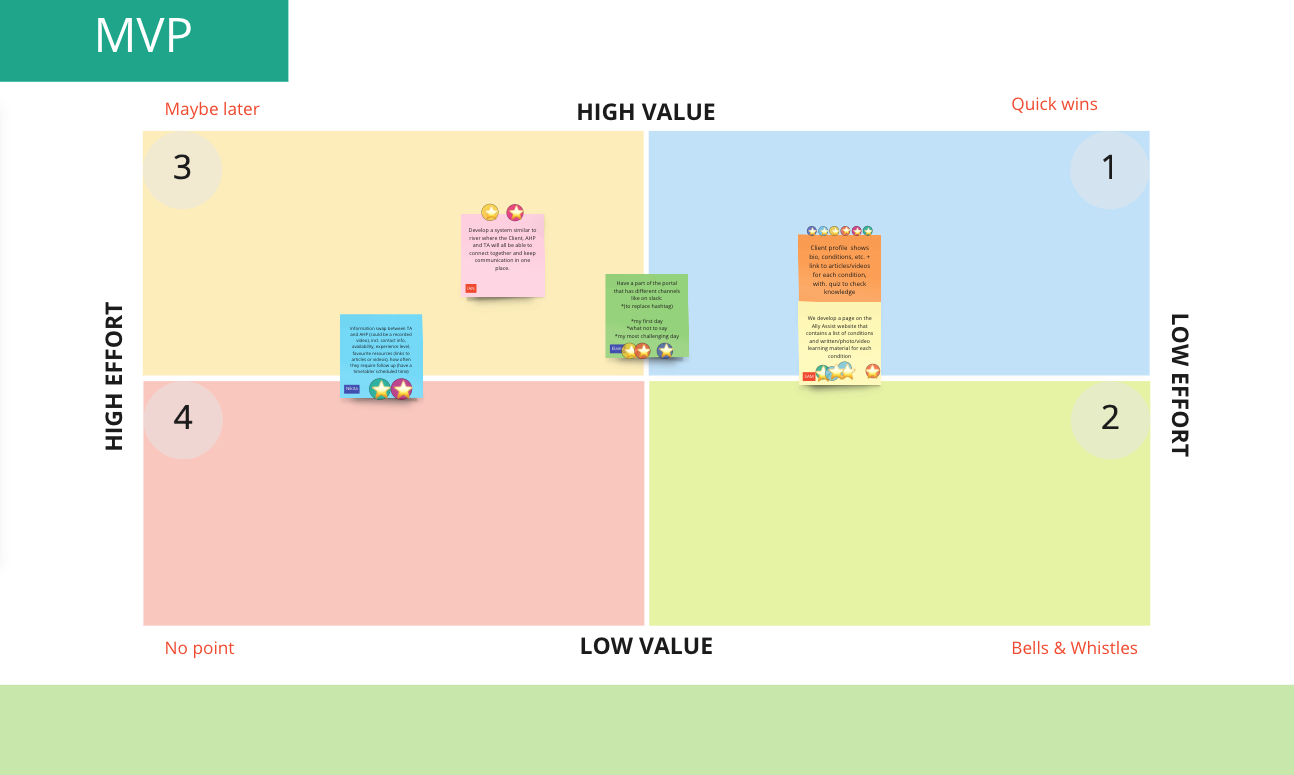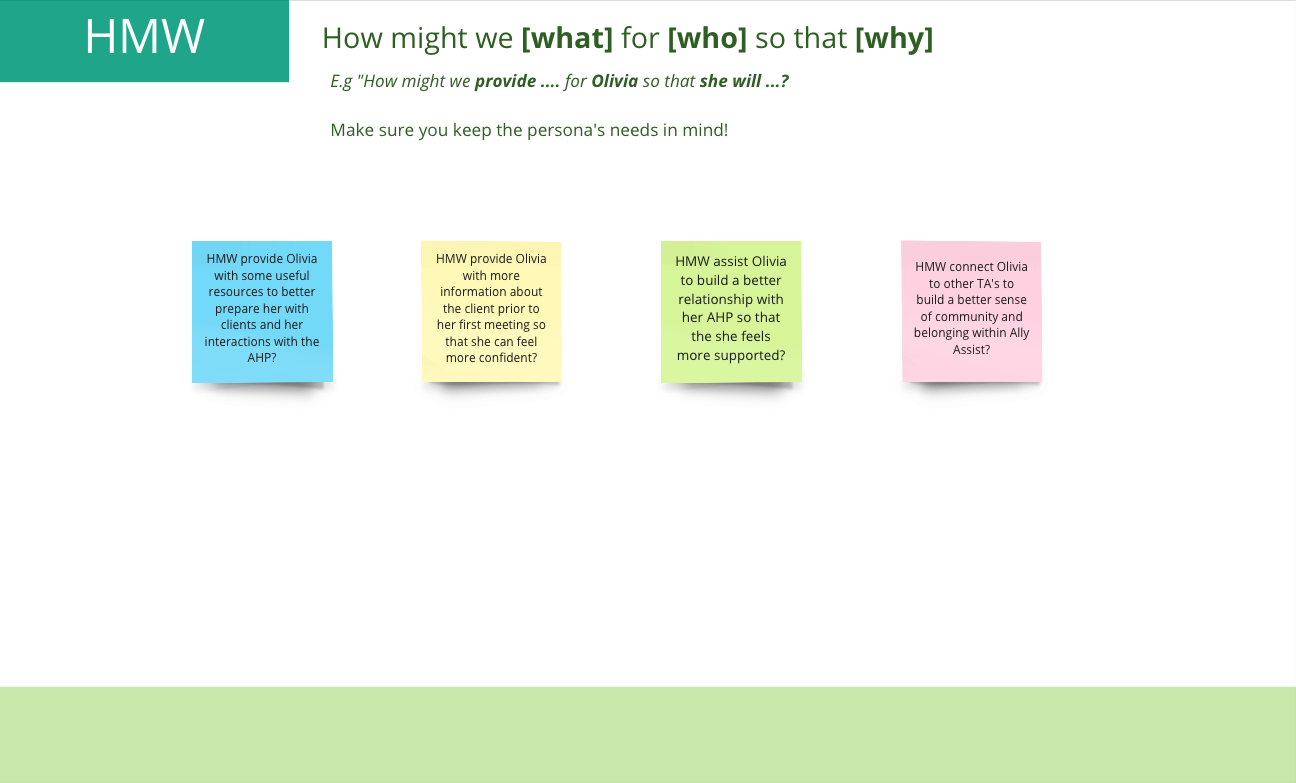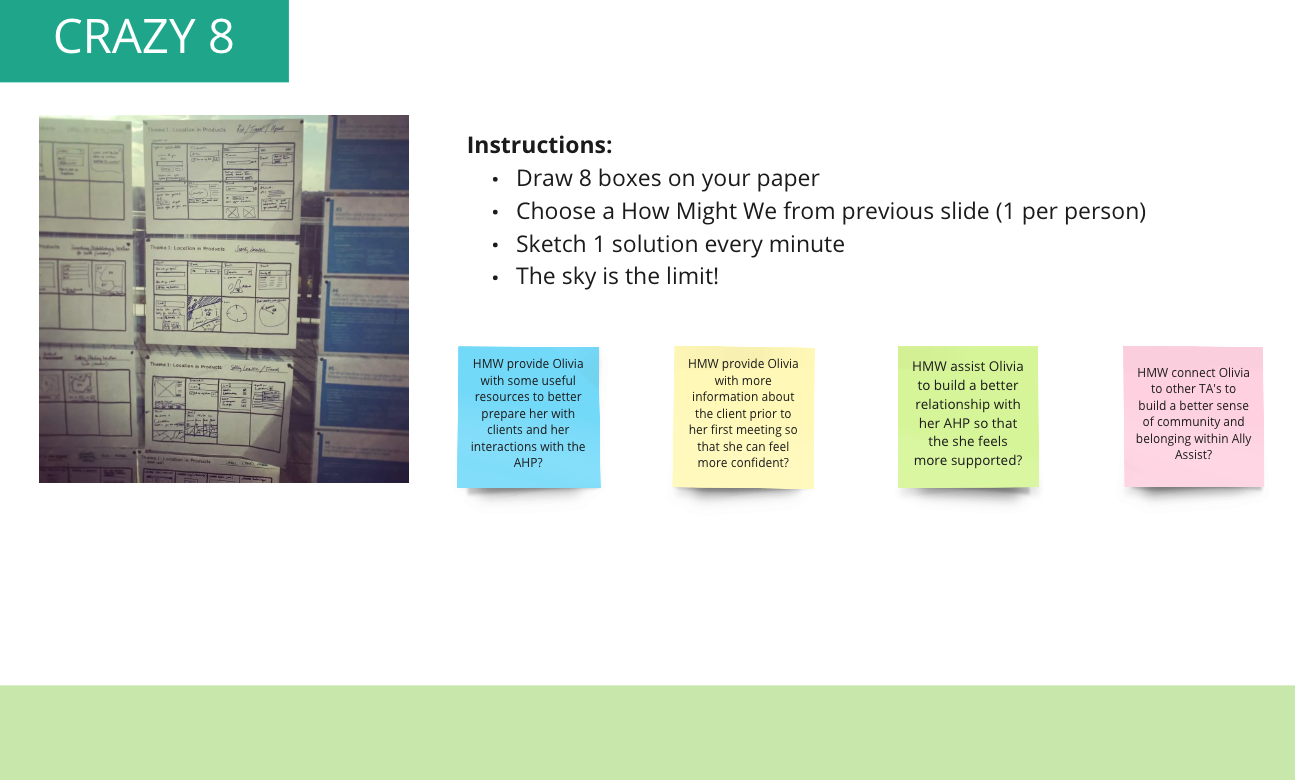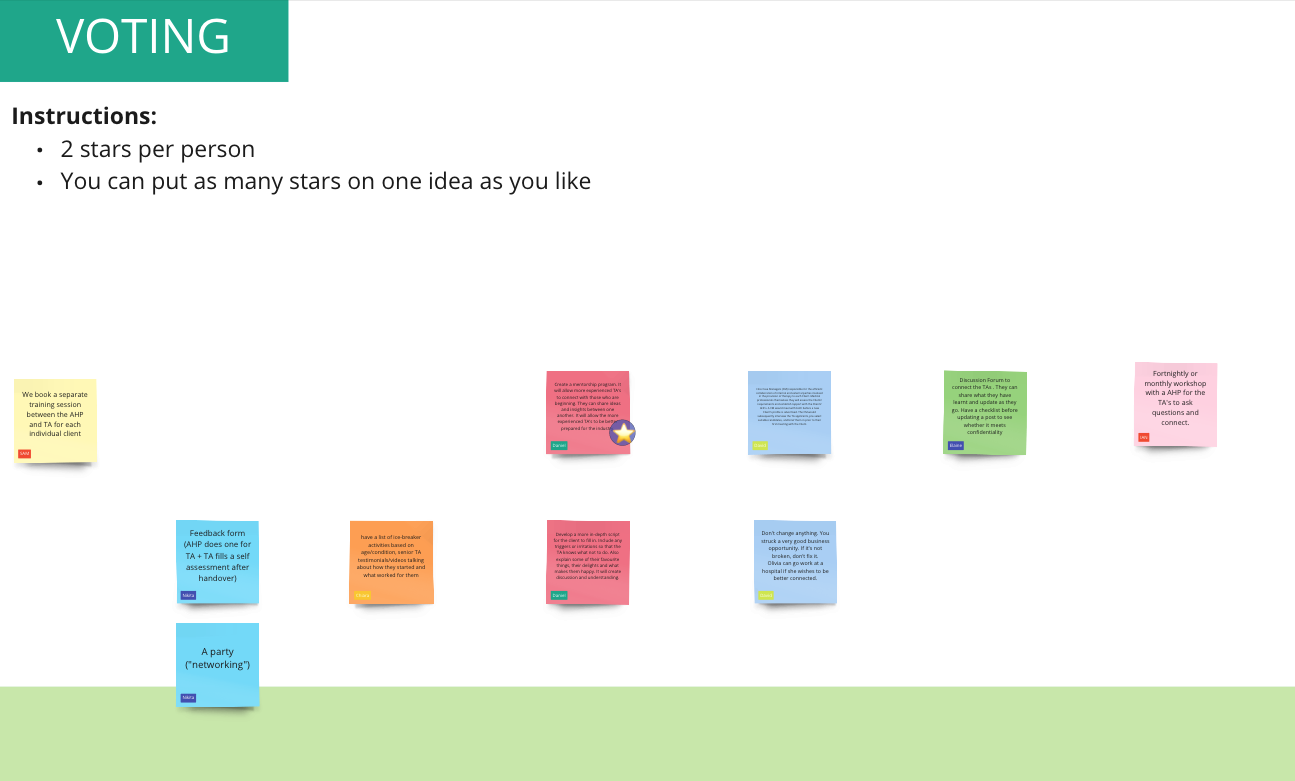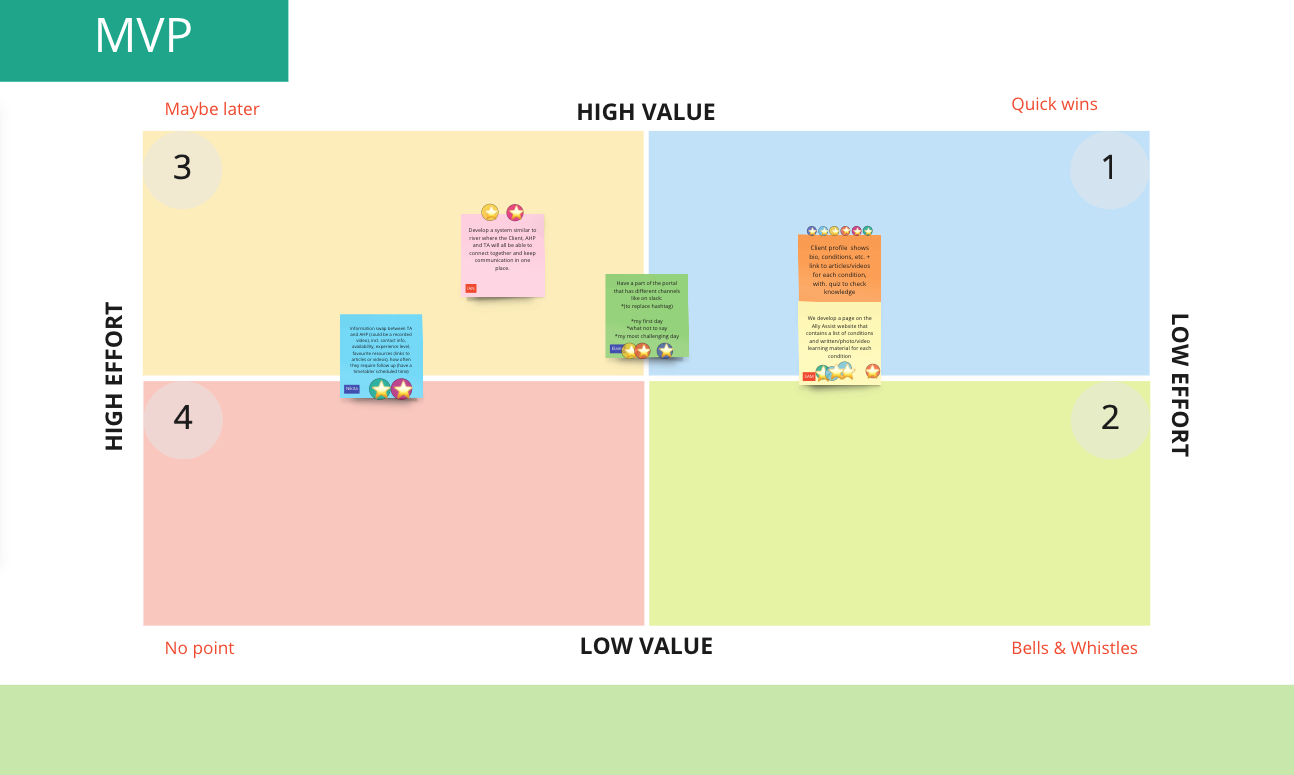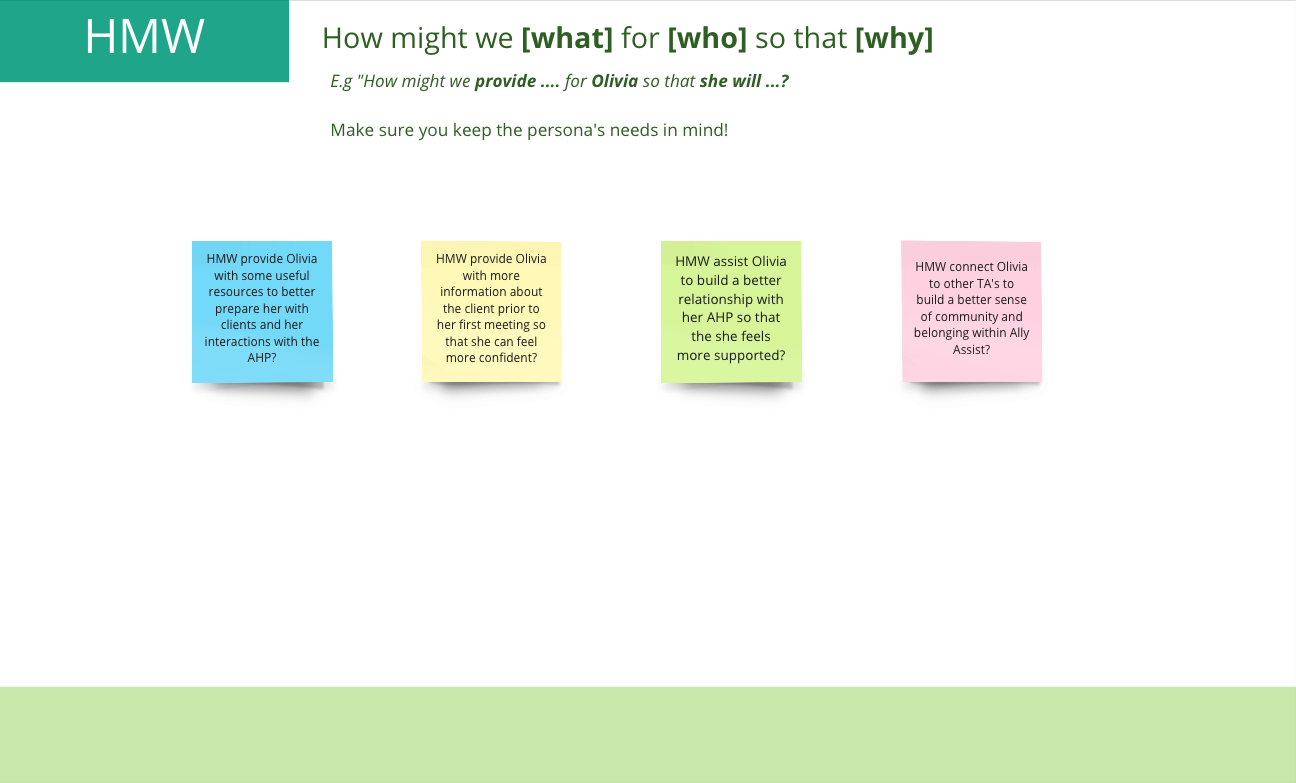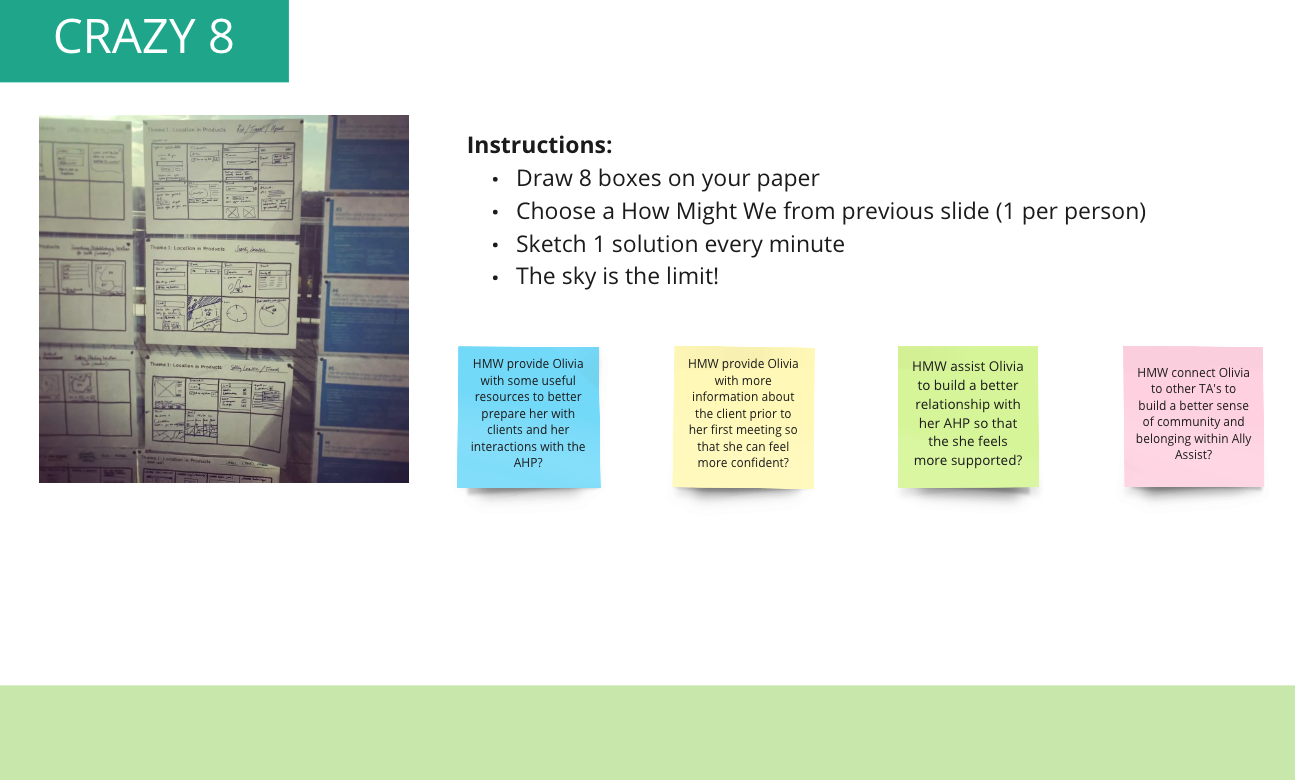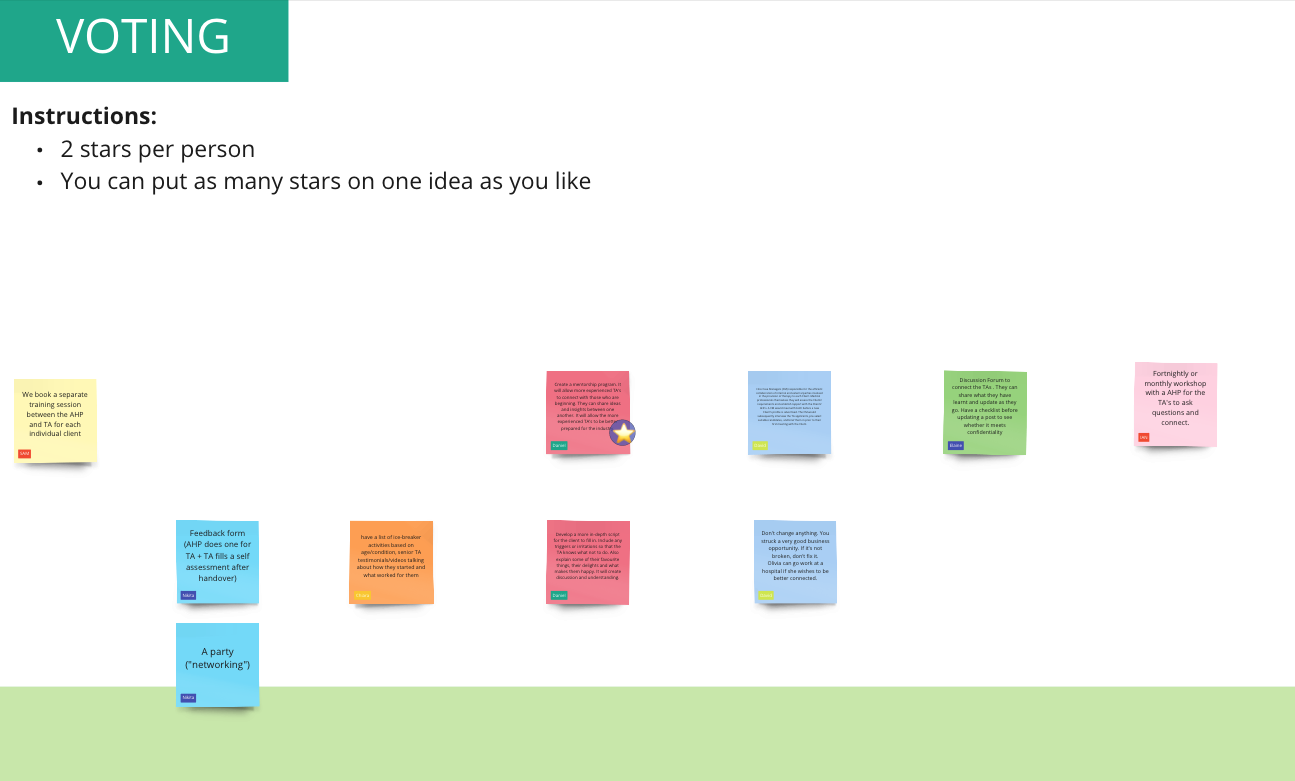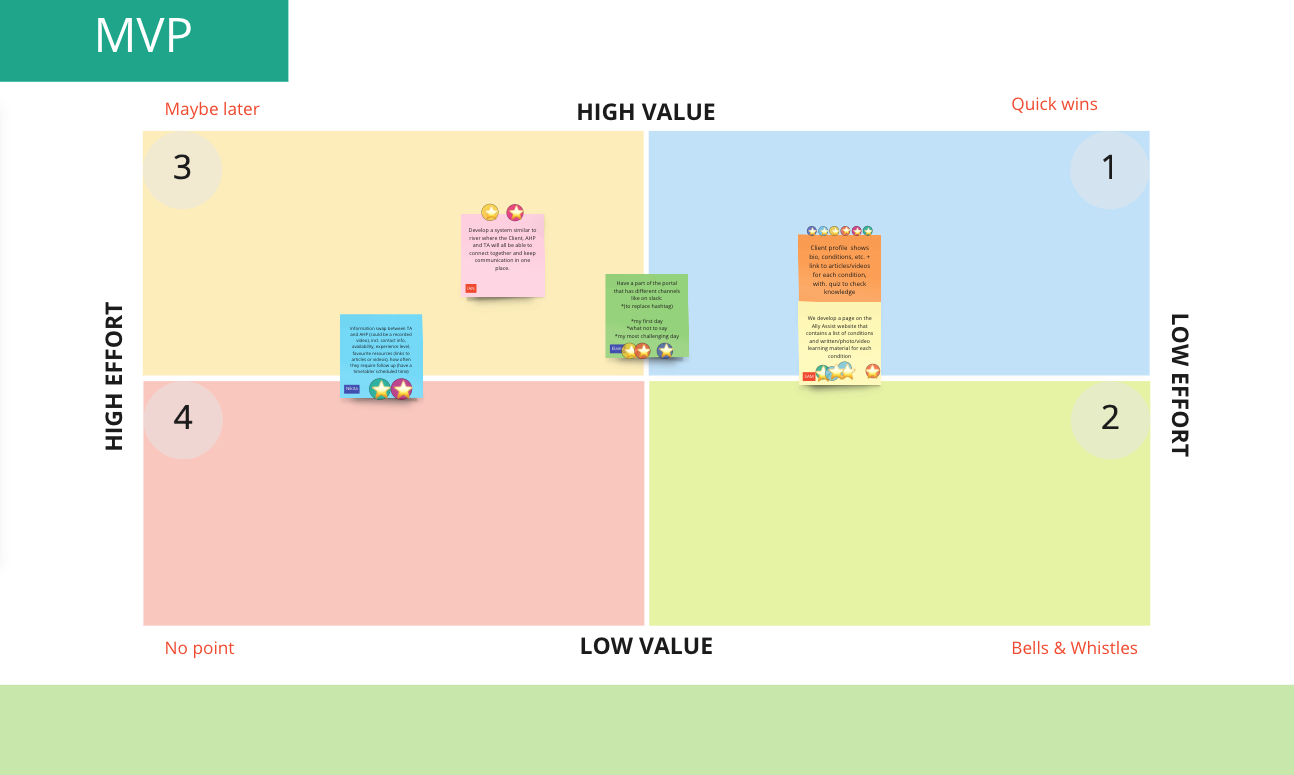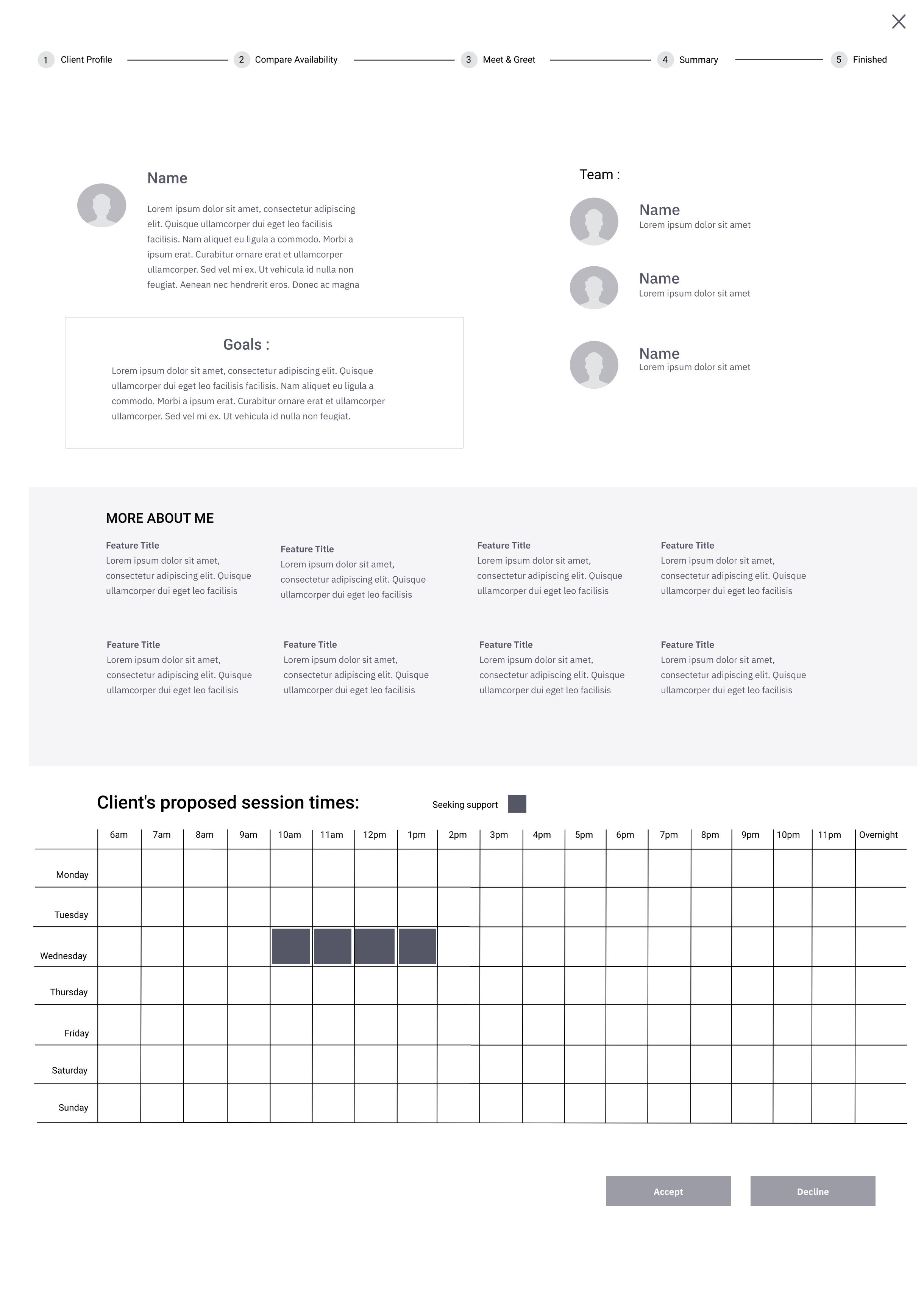 Wireframes
At the beginning of my design process, I created wireframes for testing purposes, highlighting functionality and addressing pain points from the research. From the new insights, I delegated the task to the team members, so we can address and cover as much as possible. My main responsibility was the Client On-Boarding process for Therapy Assistants.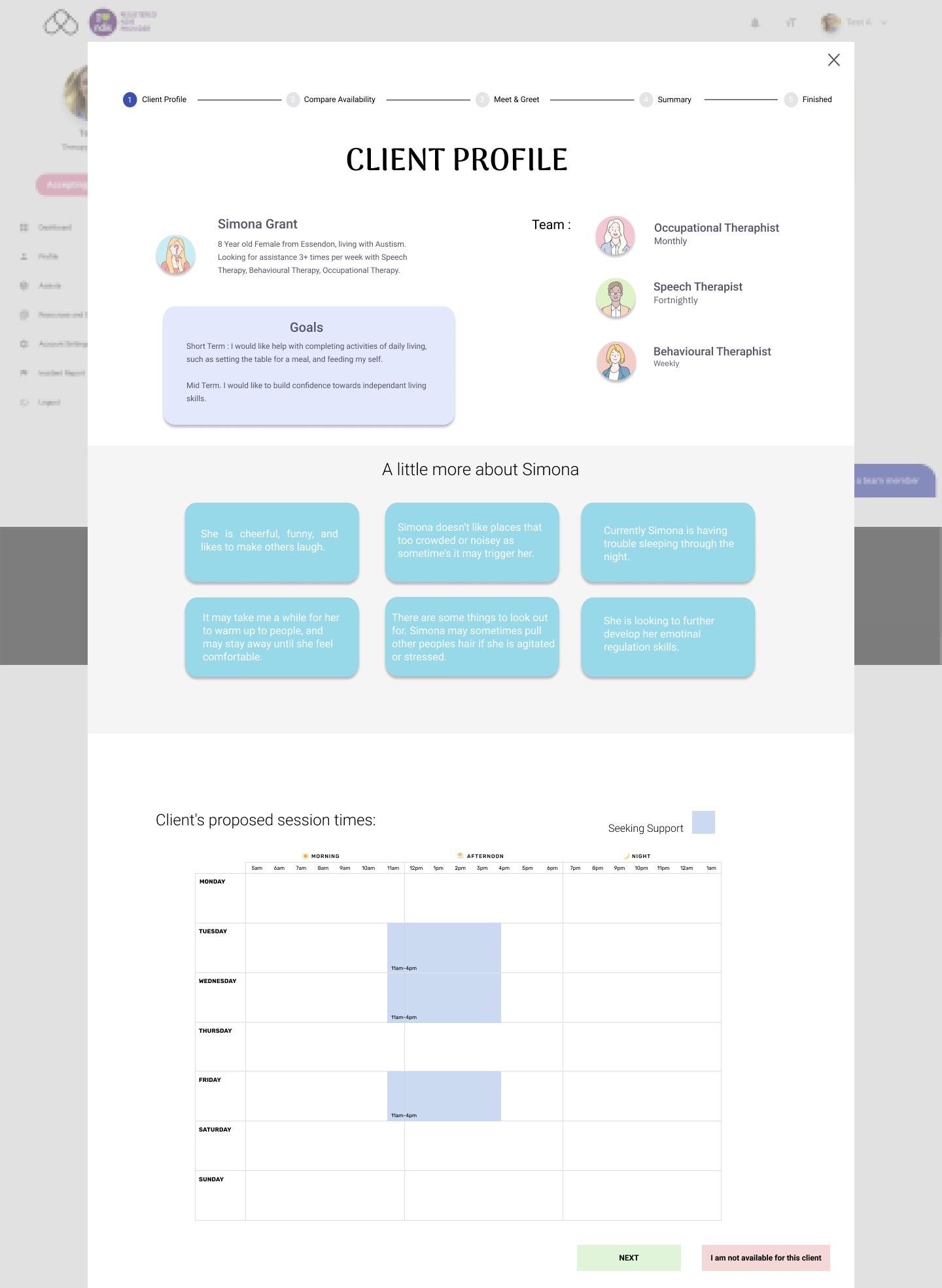 User Testing
Prior to launching the product, I did 16 usability test rounds with users in order to reveal possible usability issues.I created a user flow, highlighted the MVPs throughout the process, and updated the style guide.
From the usability testing. I received feedback for the Lo-Def and Mid-Def prototypes that needed addressing.
"Users wanted to see the client profile section all together rather than click in and out to three sections."
"The first client flow is a bit confusing, I had to keep double cheking things ."
"I need a clear indication of when I am matching with the client. It looks like we have separate times"
From here based on the feed back, I was able to create different iteration of the prototype to address and resolve the issues. Upon making amendments and further refining the journey and user experience.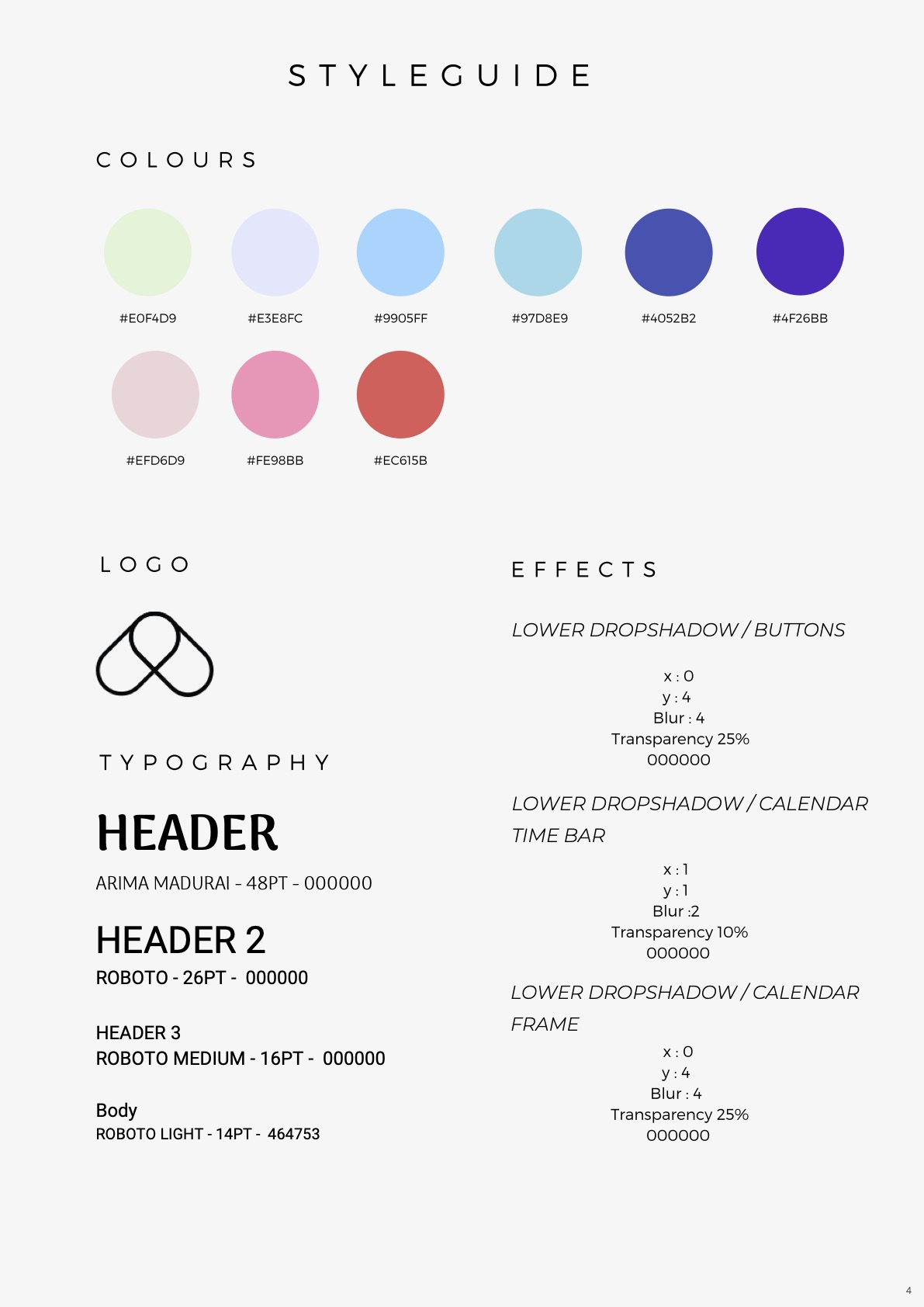 UI Design
I updated the style guide by adding typography, effects and new additional colours used on the prototype.
Updated colours a range of blue hues to ensue and deliver a message of trust, confidence, courage, and friendliness.
Hi-Def Prototype
Once I tested out all usability mistakes, I started designing the final screens in Figma. I conducted a 2 more usability rest rounds to ensure I have addressed and ironed out pain points from the Mid-Def prototype.
Feedback from the final prototype follows below.
"I love all the the informative and relative information being presented."
"There is so much information in here. It all flows well."
"Overall this was really well done."