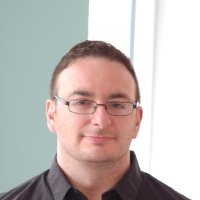 Jason Goldstein
UX/UI Designer
Numbershare
Aligning Stakeholders | Whiteboarding | Sketching | Wireframing
Background
My original task was to enable a customer with a family plan to be able to see which phone their Verizon Hum was associated with and to be able to change it.
A colleague on my UX team was assigned to create the same functionality for smartwatches and tablets in a family plan.
We realized all devices had to be shared in one place, so our projects were combined and we teamed up to work together.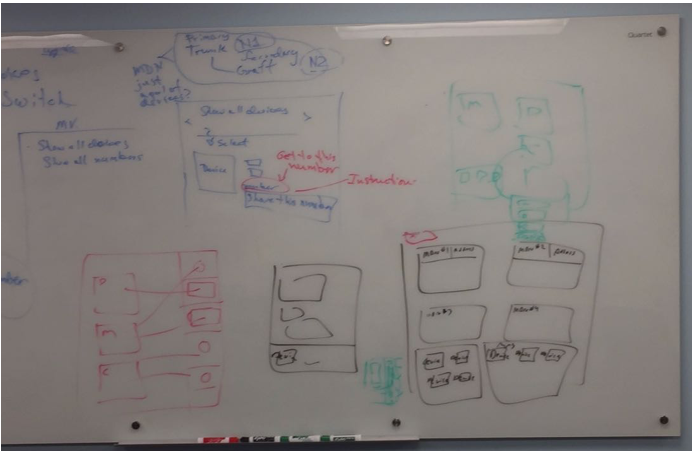 Alignment Meeting
In our meeting to align our new project, I led a whiteboarding session for
a quick first-draft solution.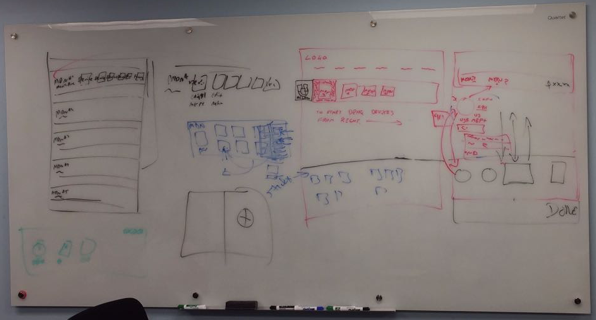 Whiteboarding
The same group met a second time where we refined our solution even further.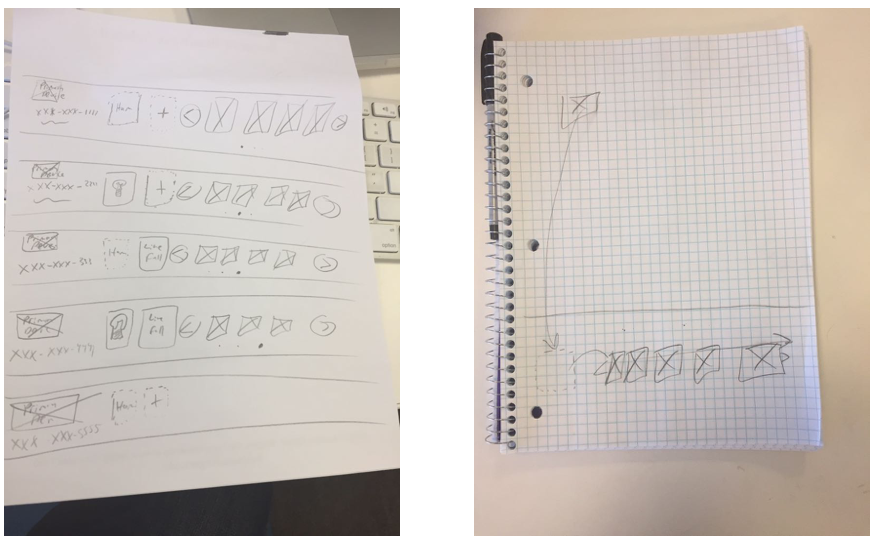 Sketching
I designed and sketched the desktop experience. My teammate created the desktop wireframes.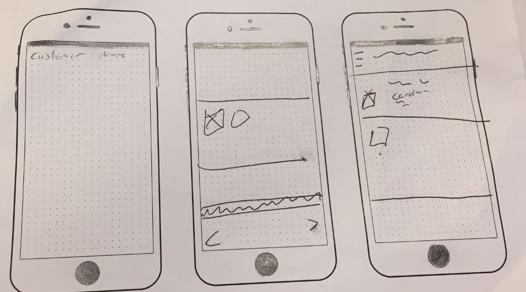 After my teammate completed desktop wireframes, we sat down and hashed out a mobile experience which I also sketched.
Wireframing
I used the desktop wireframes that my teammate created as a UI Kit and created mobile wireframes. (below)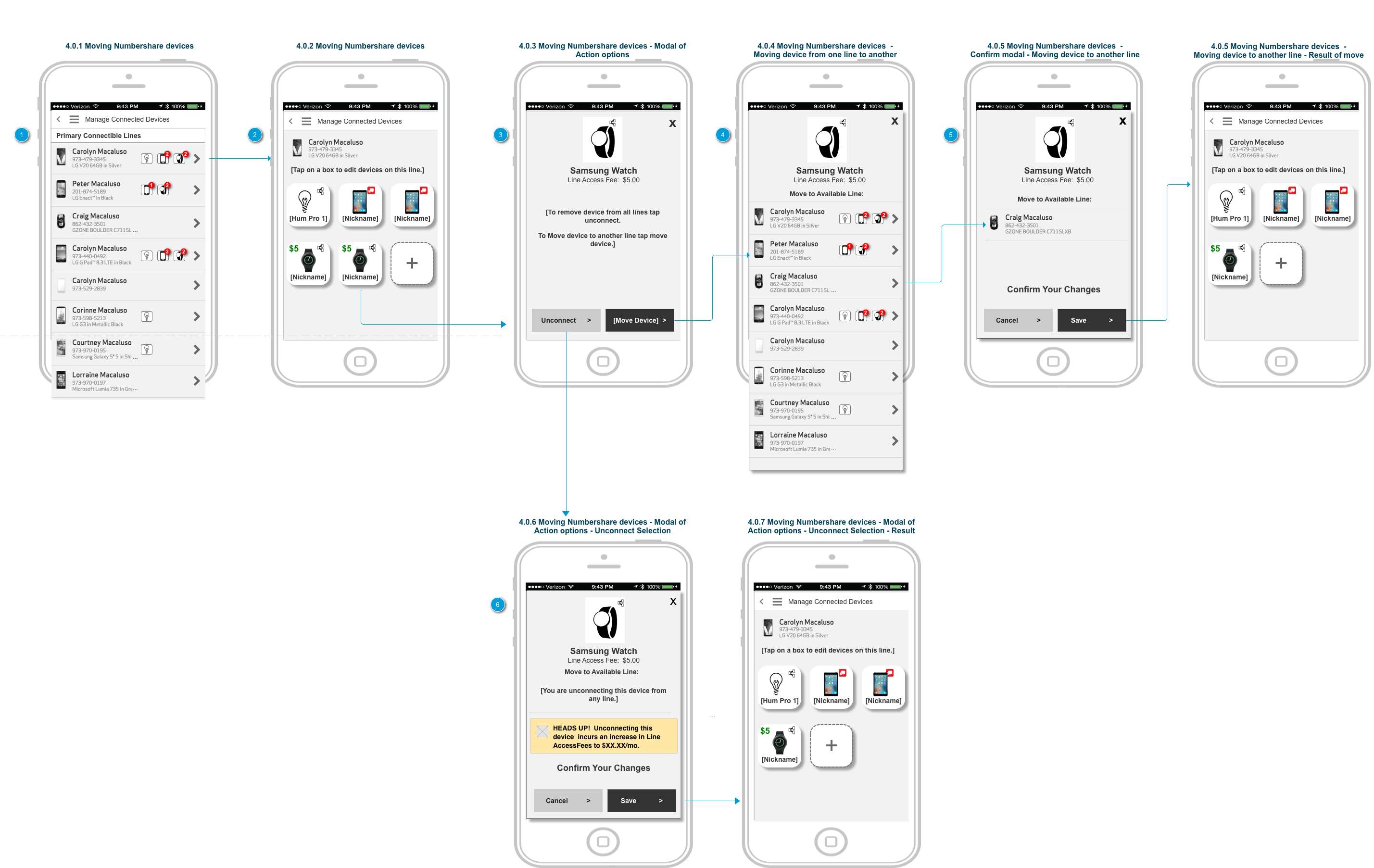 Result
Stakeholders approved our solution.
The design was handed off to the visual design team and development team and the project was successfully built.