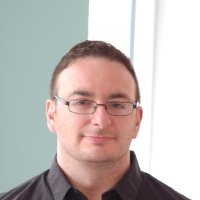 I'm a UX/UI Designer who has worked on everything from e-commerce projects to internal tools.
I enjoy working on collaborative teams where the importance of design is understood.
I believe design systems keep a team on track and provide much-needed consistency across a project.
I've used Figma, Sketch, Adobe XD, Axure, InVision, Balsamiq, UXPin and Omnigraffle.
I'm a UX/UI Designer who pivoted careers after working for a tech-based real estate company.
I enjoy being part of a process that makes things work for everyday people. I am passionate about designing products that are intuitive for the user while helping a business meet its objectives. I am proud to be in a field that is helping to shape how technology will function in the future.
In my free time, I enjoy playing guitar and bass.