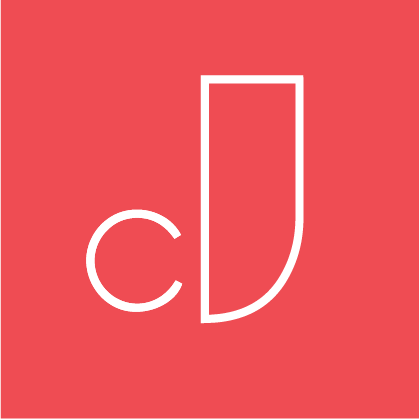 JENN CUNNINGHAM
Product, UX, & Visual Design
Medical Device Website
Everything, all in one place.
Hologic, Inc.'s Surgical division asked for help in creating a new concept website for OB/GYN clinicians, where they could find the latest product information on the full surgical product suite.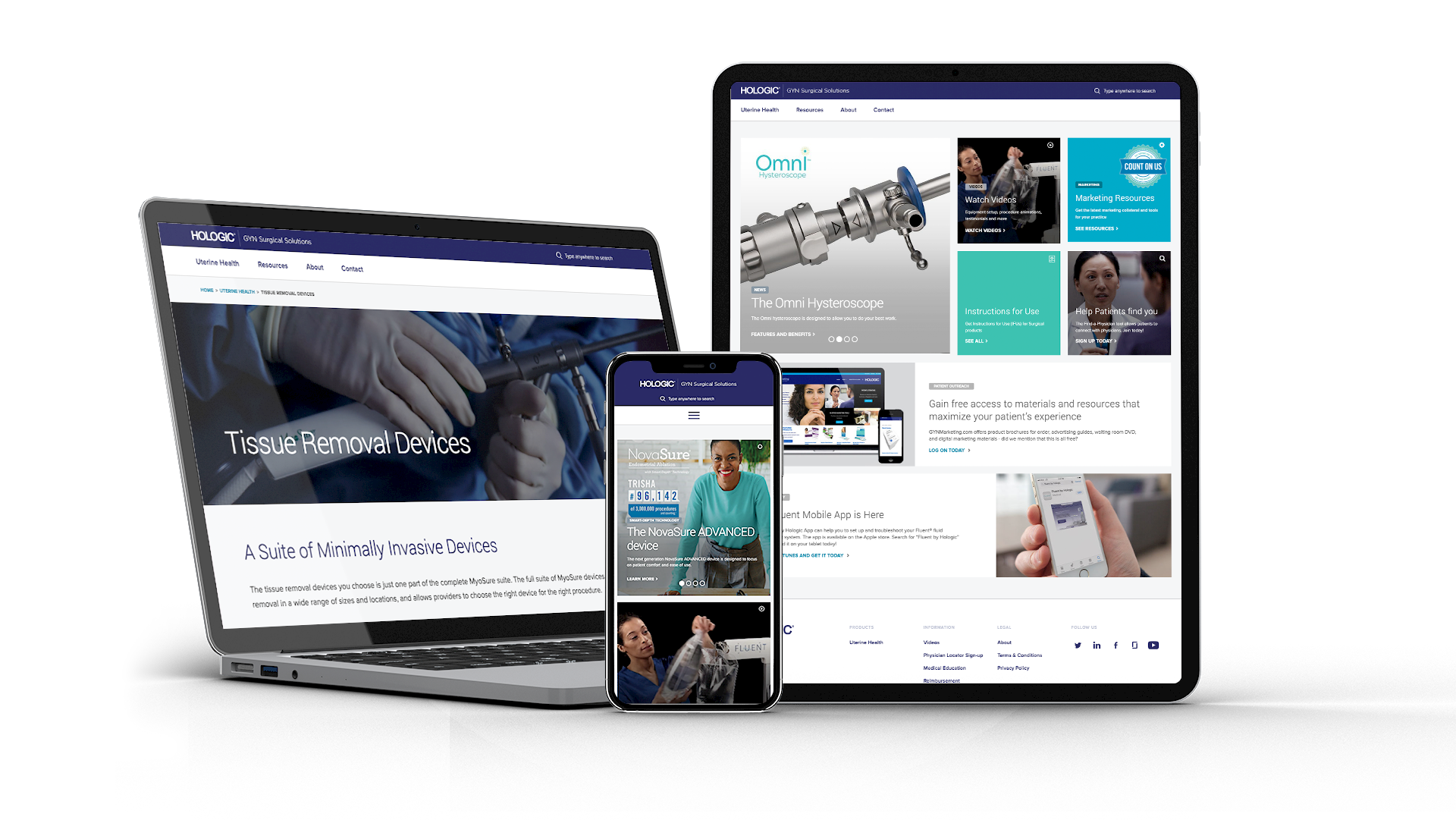 Challenge
To consolidate 15+ product sites into one cohesive, comprehensive, easy-to-use website, using a responsive design approach. All in under a 5-week time frame, from discovery to deployment.
Goals
Provide a turnkey solution for the GYN Surgical Solutions (GSS) portfolio leveraging HCP messaging

Position the GSS division for success as new products are introduced

Align with company vision

Access to GSS resources in one place

Drive high-value actions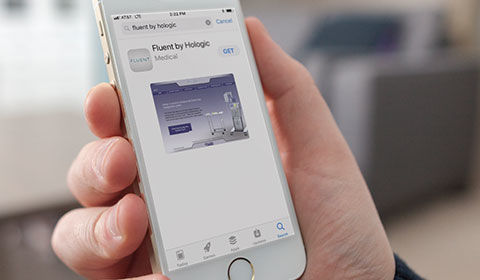 Functional Needs
To allow the Integrated Marketing team to:
Edit website content via a backend admin panel

Have different levels of access to the backend admin panel

Host video testimonial and product demonstrations

Host a "Physician Locator Sign-up" functionality

Synchronize the site with the current CRM platform

Post resources available for download
Role
My role in this engagement was to provide visual design, UX strategy and design, and front-end development for the website. The other members of my team included a Project Manager, Copywriter, a Digital Agency Vendor, as well as a Legal Review Team.
Time: September 2019 to October 2019
Activities
Interviews

Information Architecture

Wireframes

Prototypes

Branding

Photoshoot Direction

UI Design

Front End Development

Testing

Reporting Metrics

What do customers really need?
During workshops with customers & internal stakeholders, we found that the desire for a new website resulted from two main problems:
Access to product information for physicians, clinicians, and employees was anything but easy. They wanted quicker, easier access to information and resources.

The accessibility of information on the Corporate website made it difficult for users to find what they were looking for due to an oversized product offering and menu structure.
The solution:
A consolidated platform for physicians and clinicians, that makes finding product information faster and easier to reach, including the possibility of adding new features to make further progress in digitization.
Main solutions:
Information, downloads, articles, and product demo videos

Searchable through a search bar and new tagging system

Subject related communication and assistance through groups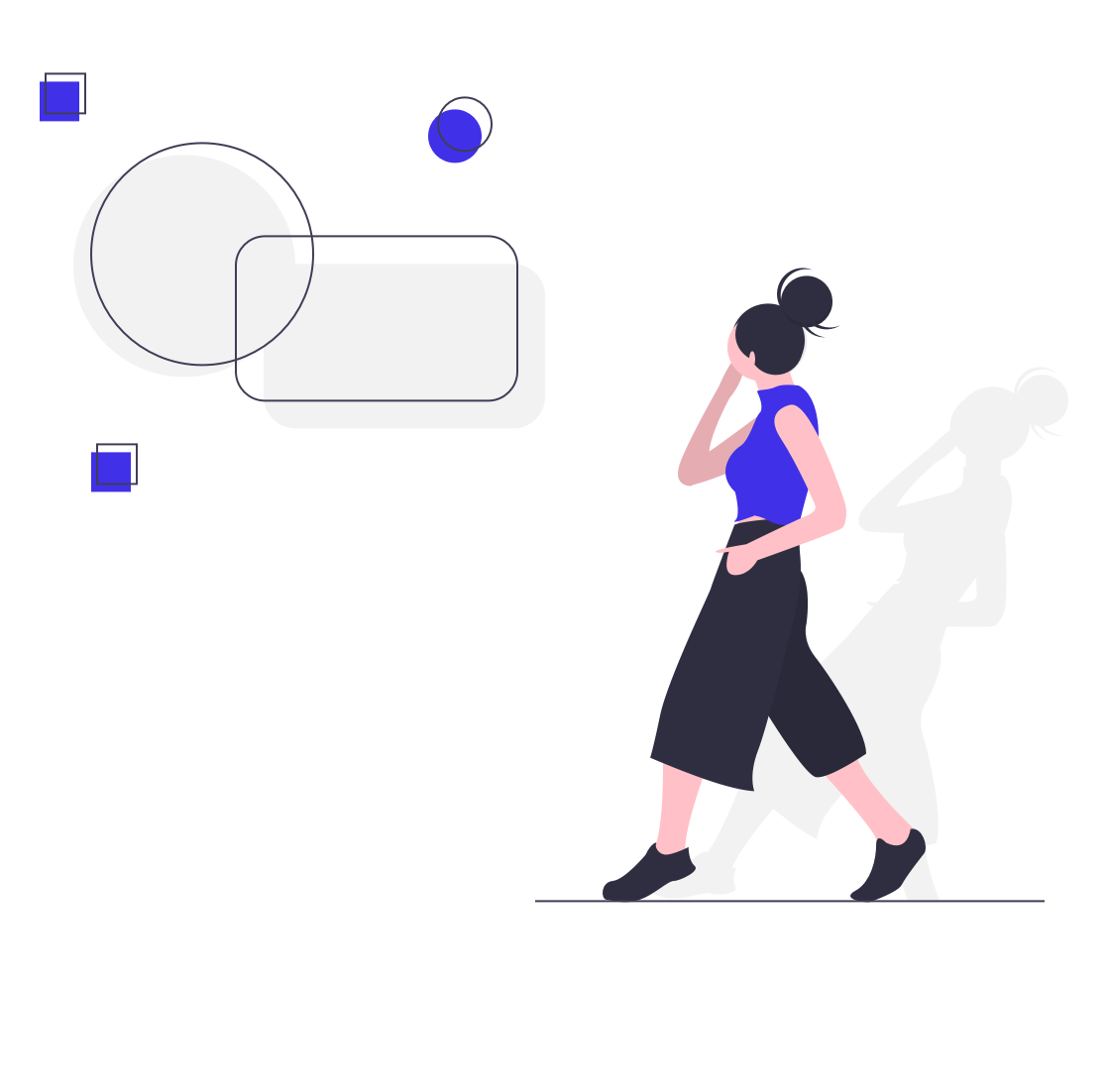 Approach
We utilized a few different methods for collecting the initial research. Bringing these findings to the table helped better align user needs for the project.
Research Methods
User interviews

Usage data on the current product sites

Card sorting

Wireframe testing
Questions
How long have you been in your line of work?

What is your level of experience using Hologic's products?

What information would you like to see on this site?

What tools would be helpful in your daily work?

What are some hurdles you come across when looking for product information?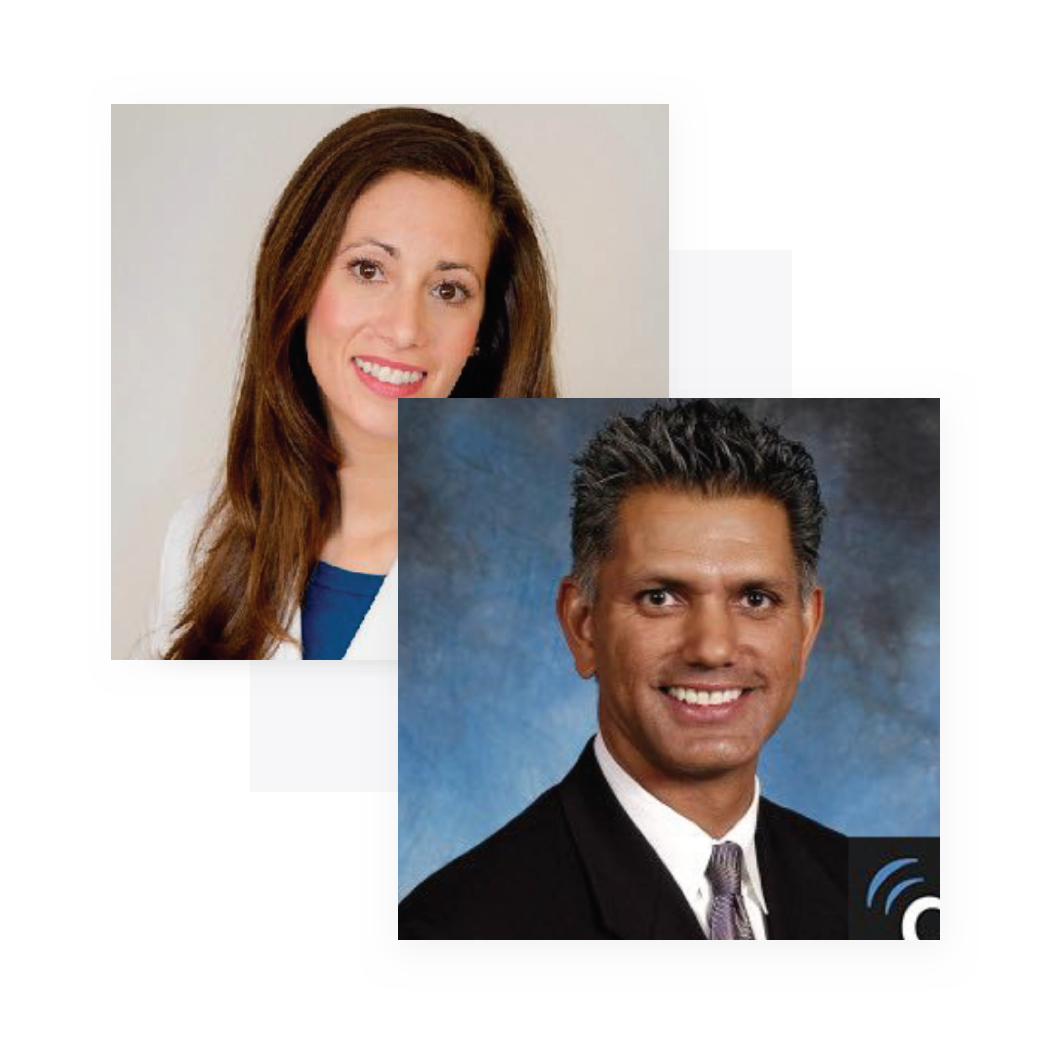 Insights from Users
Users would love to be able to access quick "bullet points" about devices

Having an interactive product comparison tool

Contraindications/Indication information is essential to all users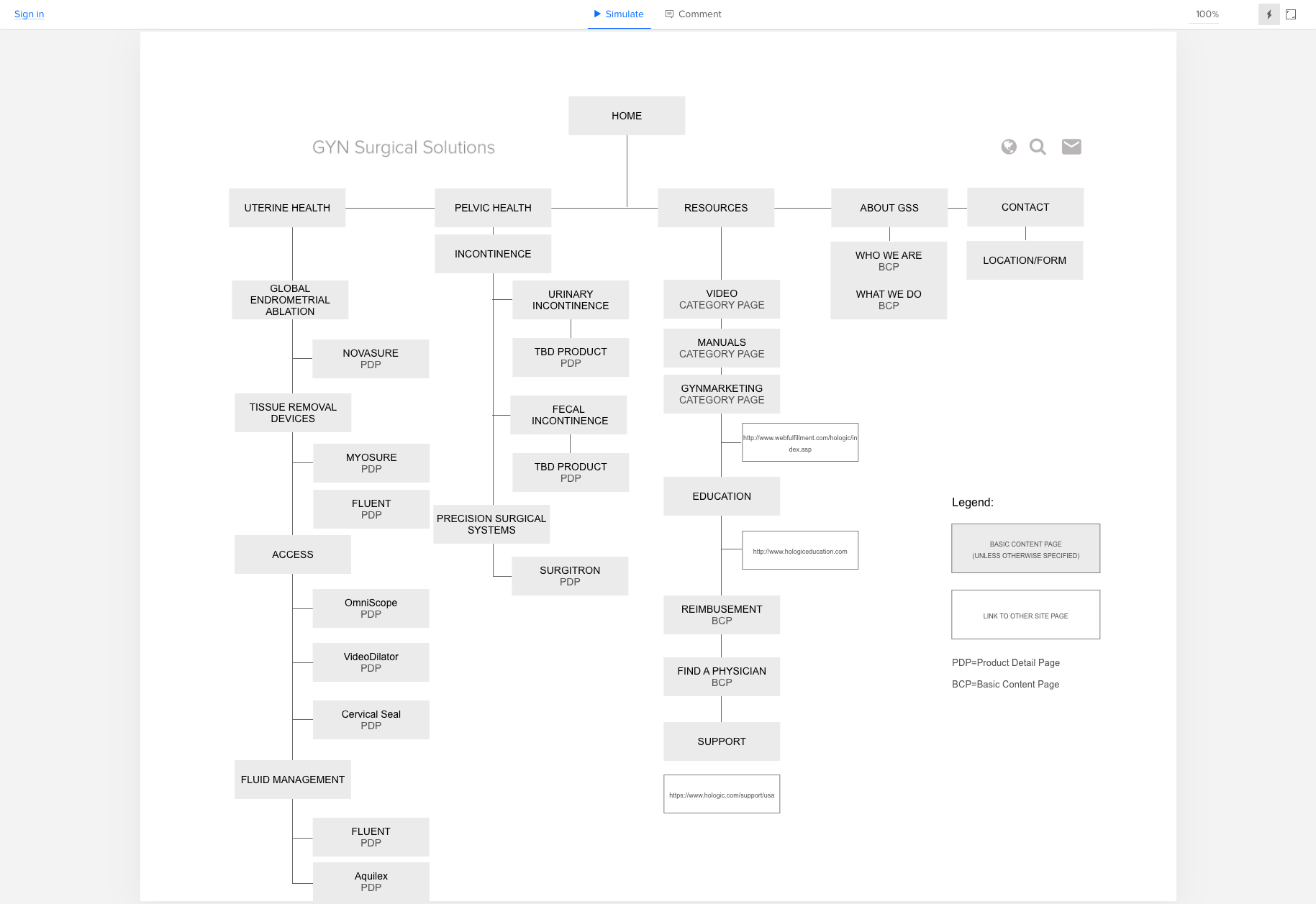 Information Architecture
From the user interviews, card sorting exercises, and data usage from current product sites, we were able to construct an initial sitemap to begin building wireframes.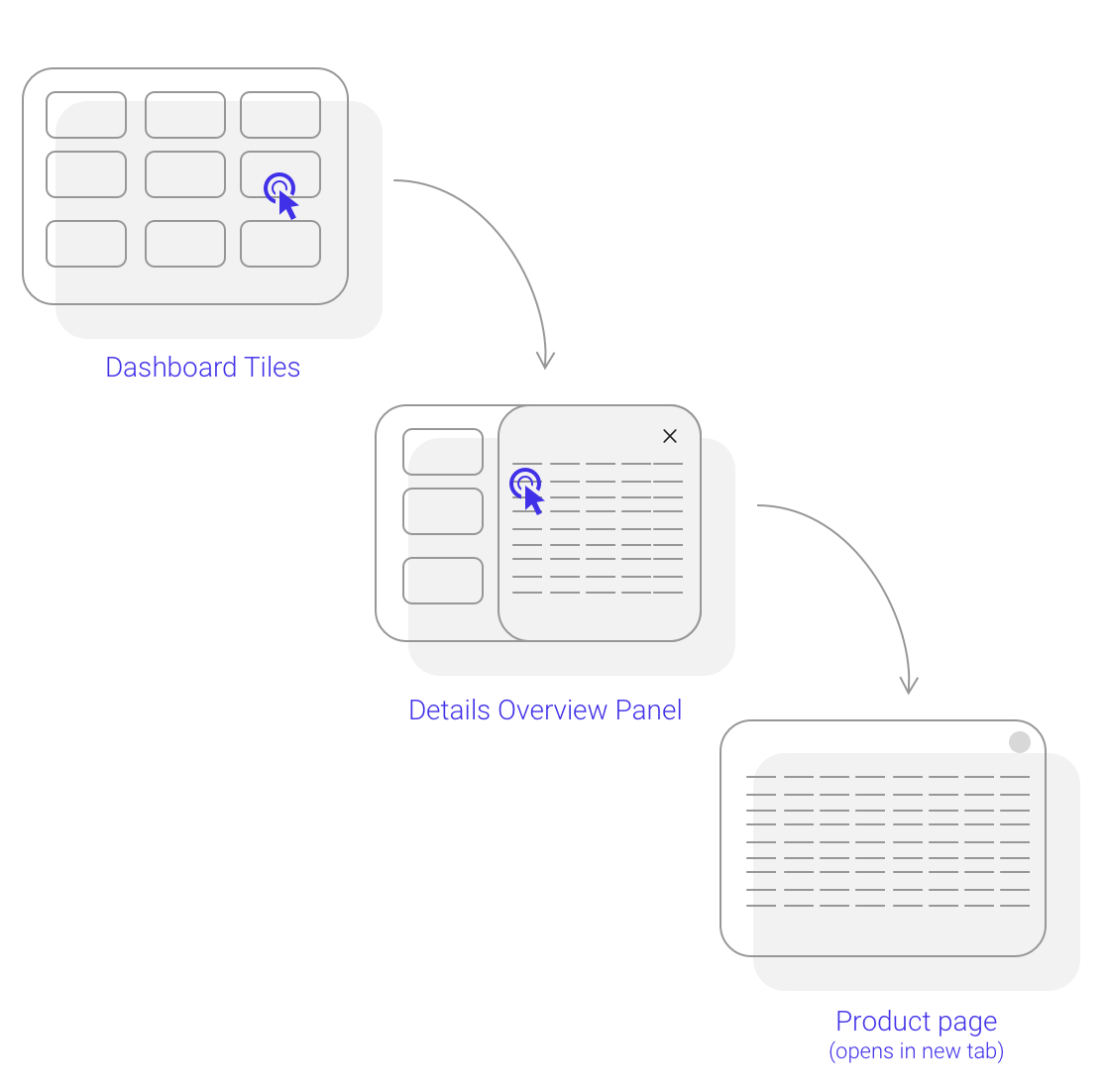 Design Solution
Framework
In order to consolidate 15+ products into one platform, with more to come in the future, we needed to provide a scalable solution that was not only intuitive for customers to use but also easy for product owners to add/edit new products as they came to market.
A dashboard approach
We employed a dashboard landing page to give customers a high-level view of all products on the first view.

Customers will be able to quickly drill into the product information from either the dashboard tiles or the main navigation.
Translation
Another requirement of the build we had to consider was its global usage. For this reason, we chose to use WordPress as the CMS platform. This was consistent with other sites across the organization and it also allowed for more enhanced security features while offering globalization, translation, and localization abilities.

Visual & UI Design
The new site was architected by grouping similar products and resources into intuitive categories for easy access and reference.
By leveraging an external development team, the visual & UI designs were quickly turned into a customized WordPress theme. Using this secure platform also allowed for translation, making it scalable and adaptable on a global level.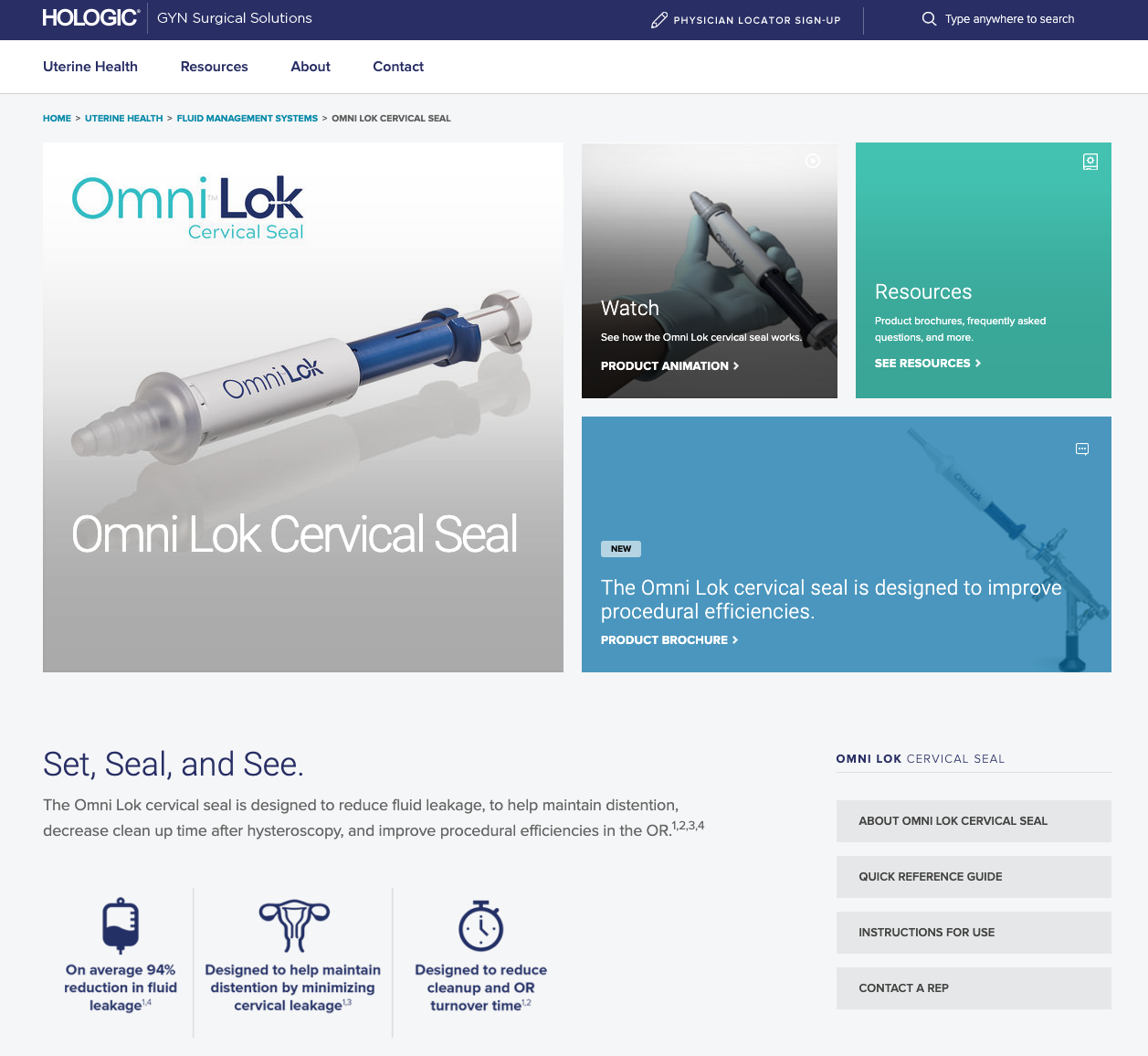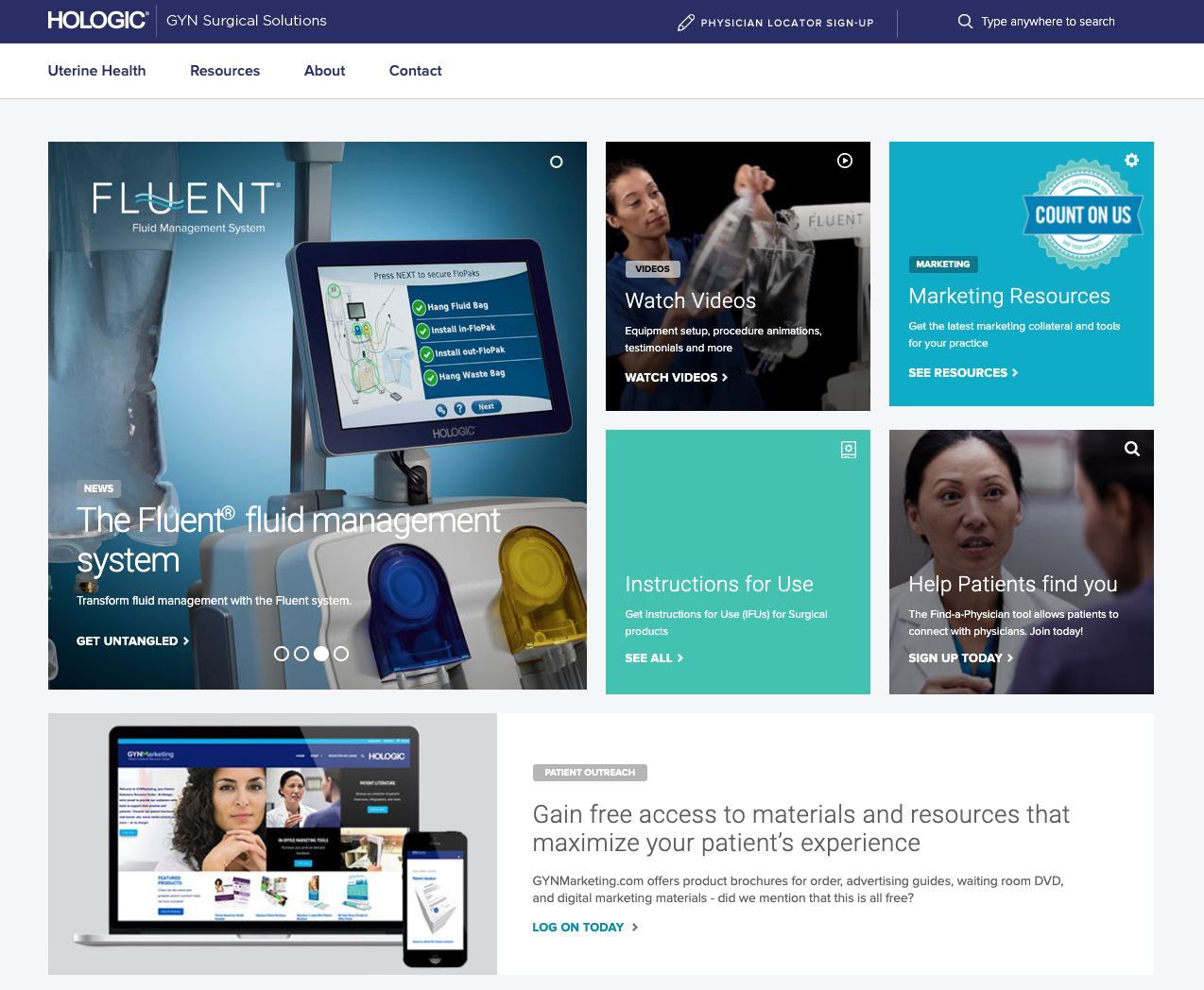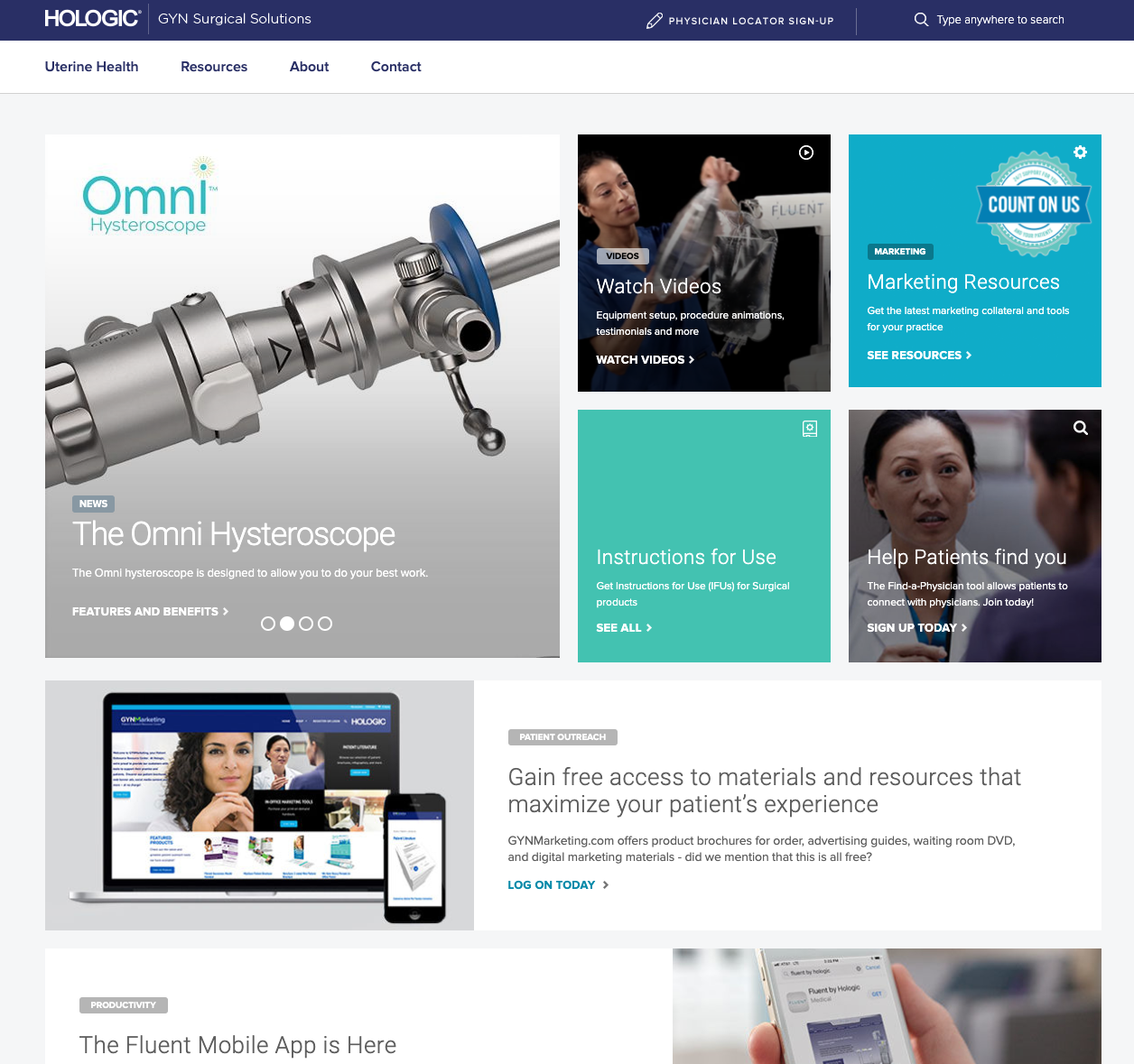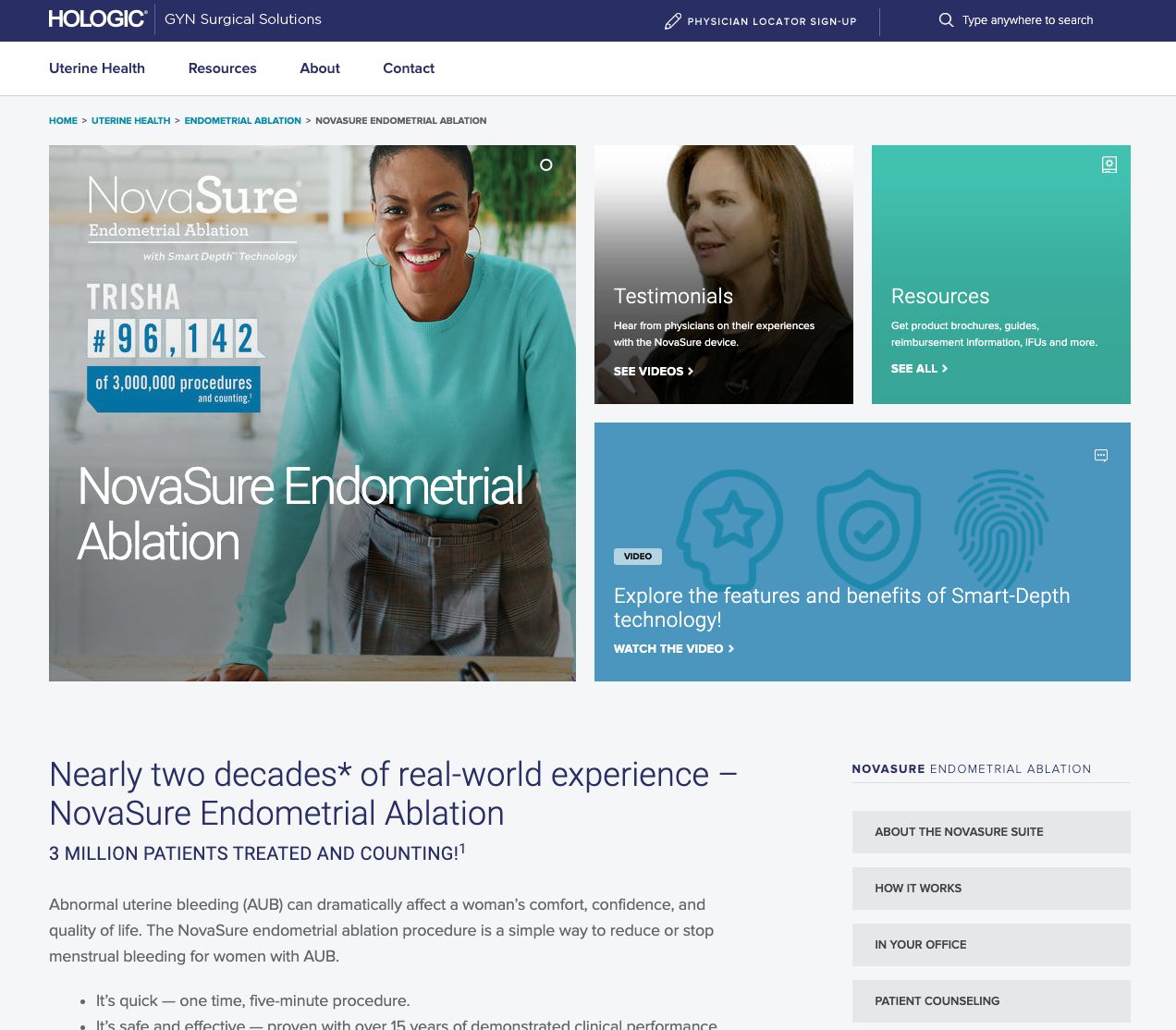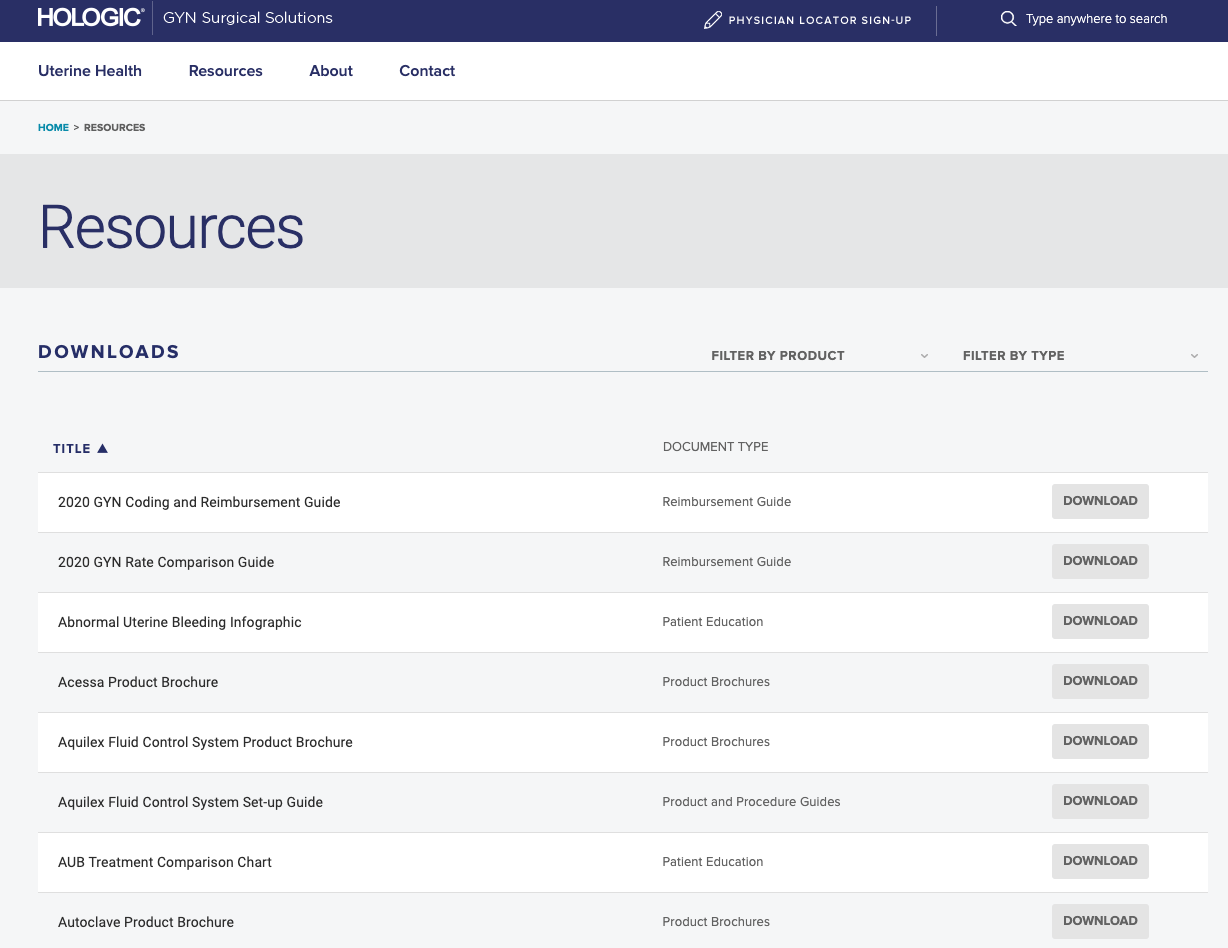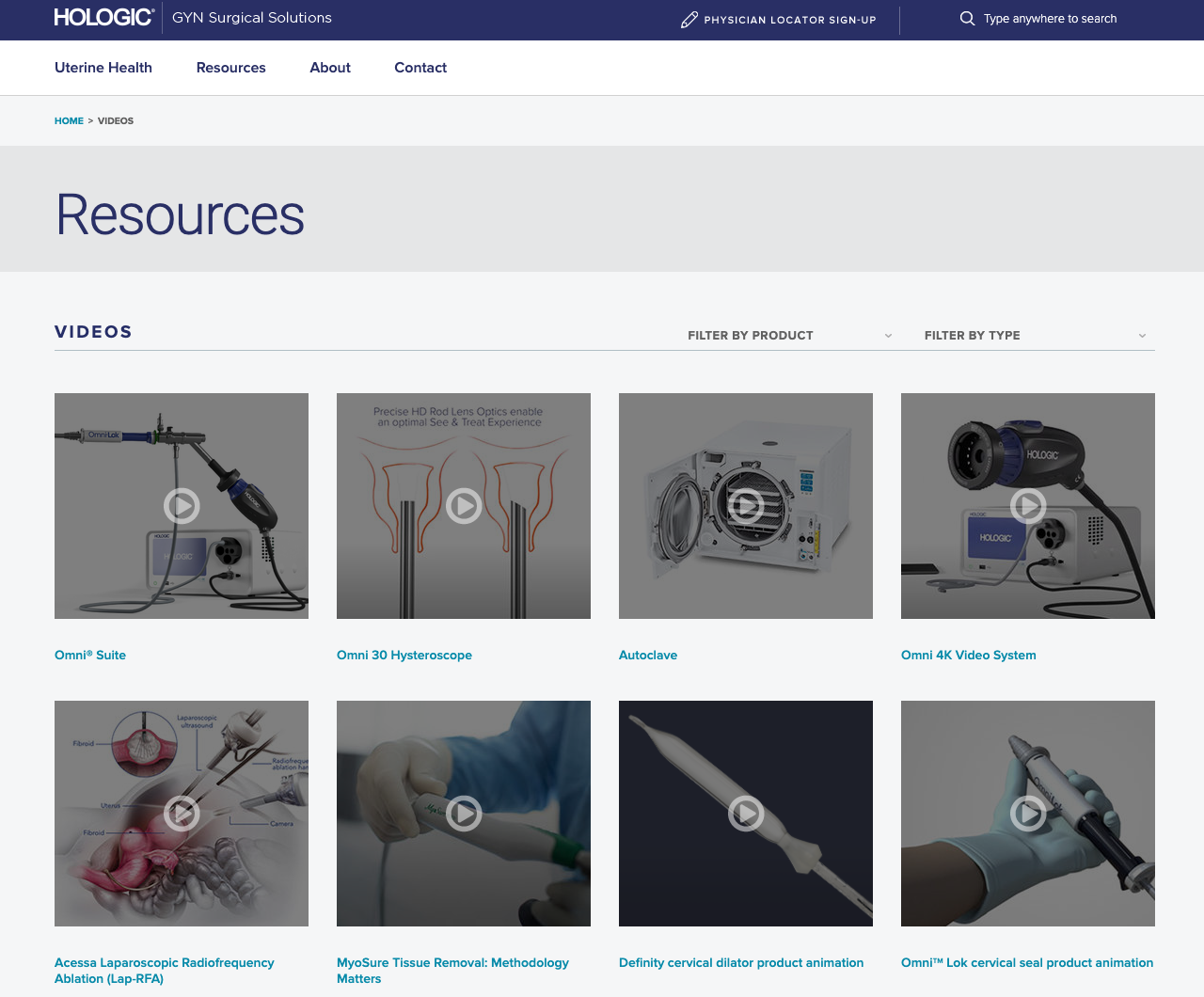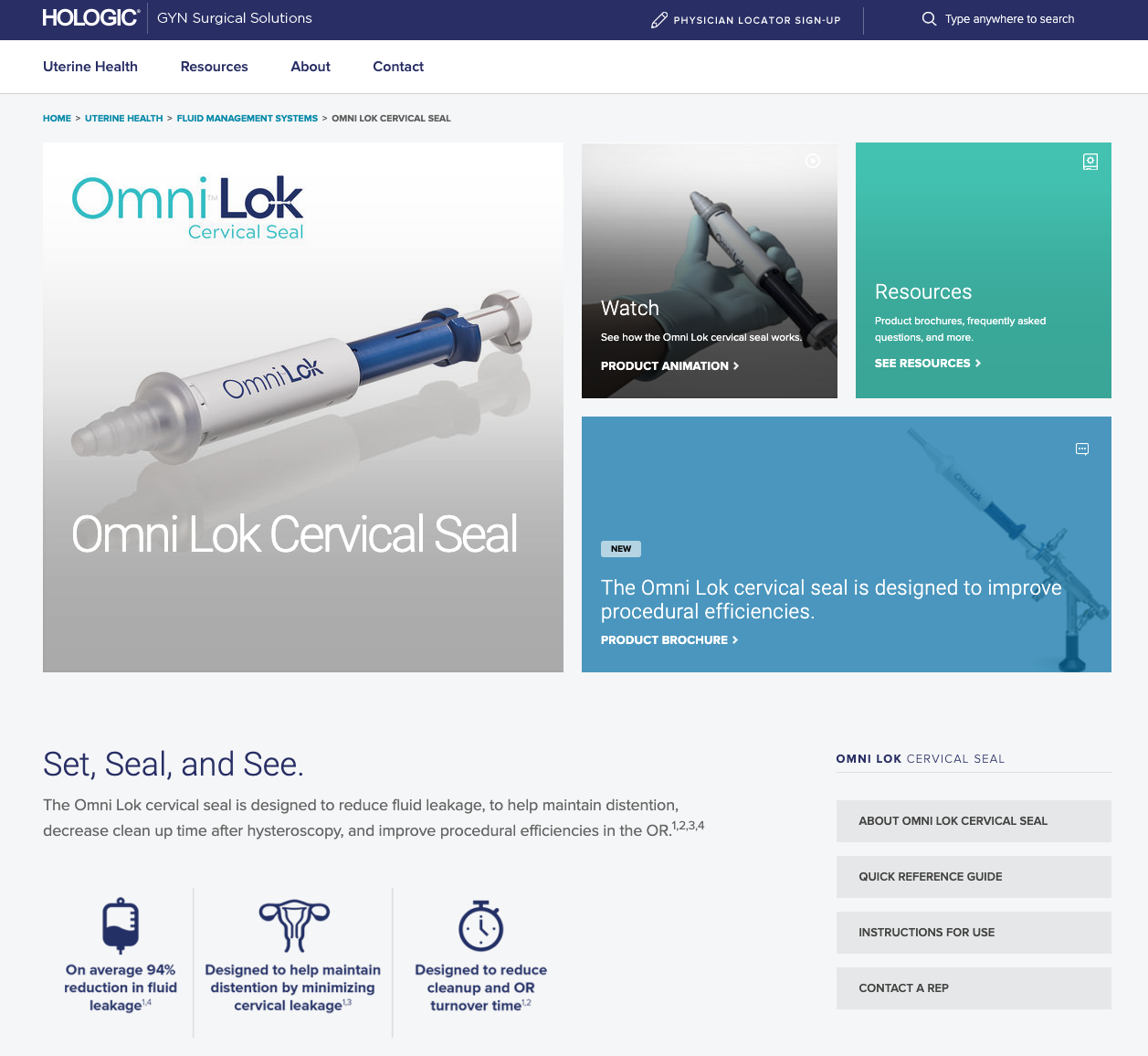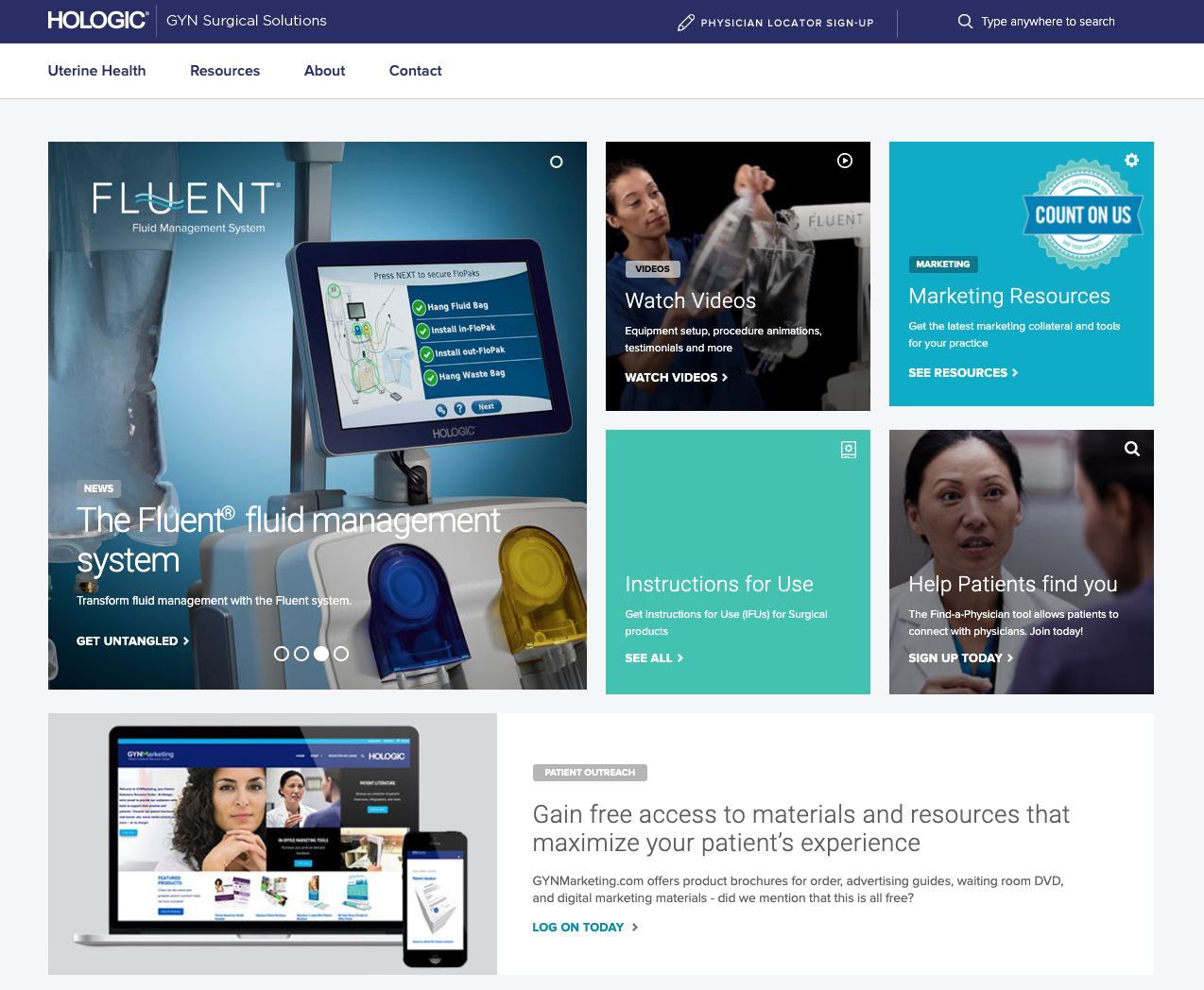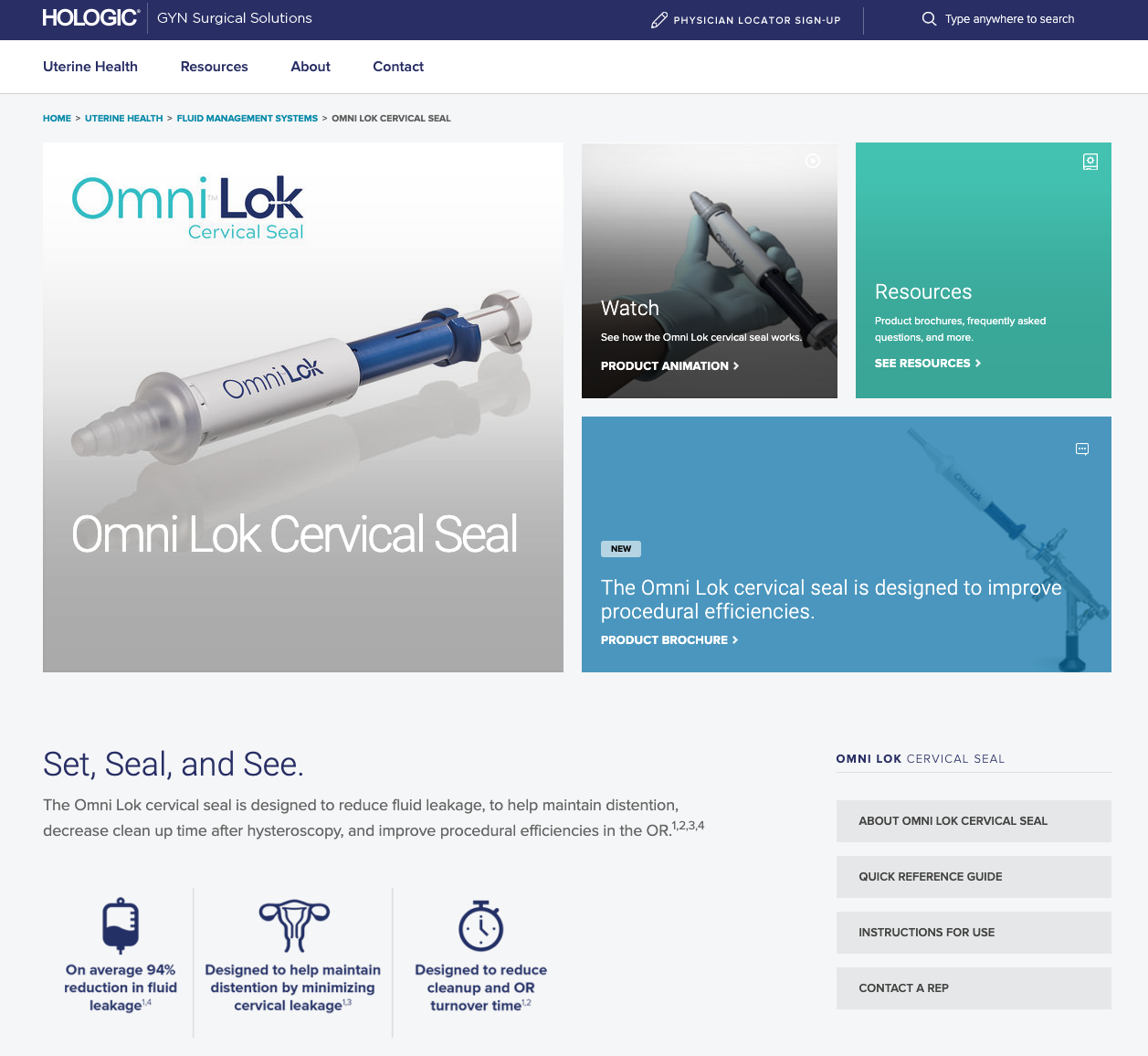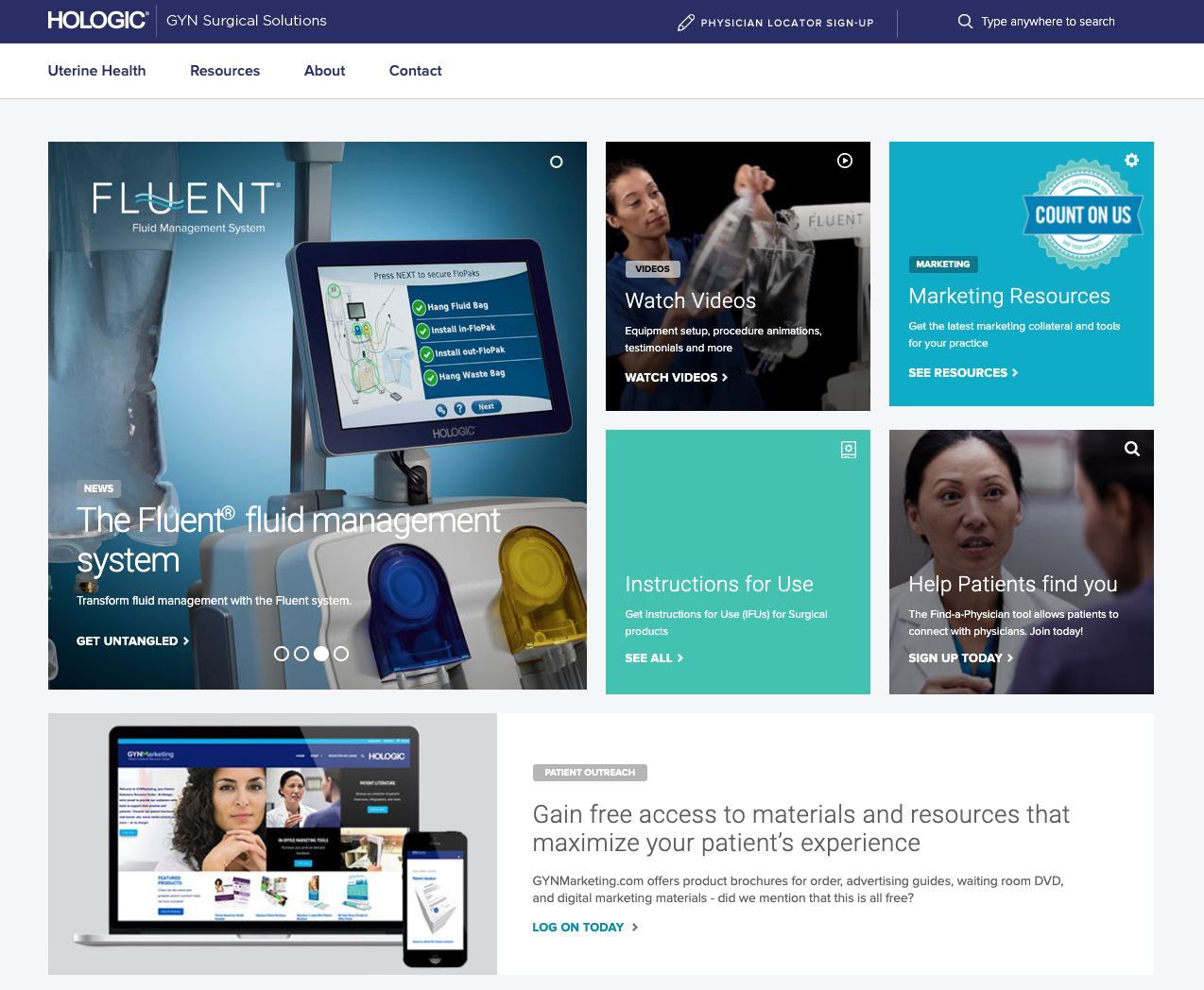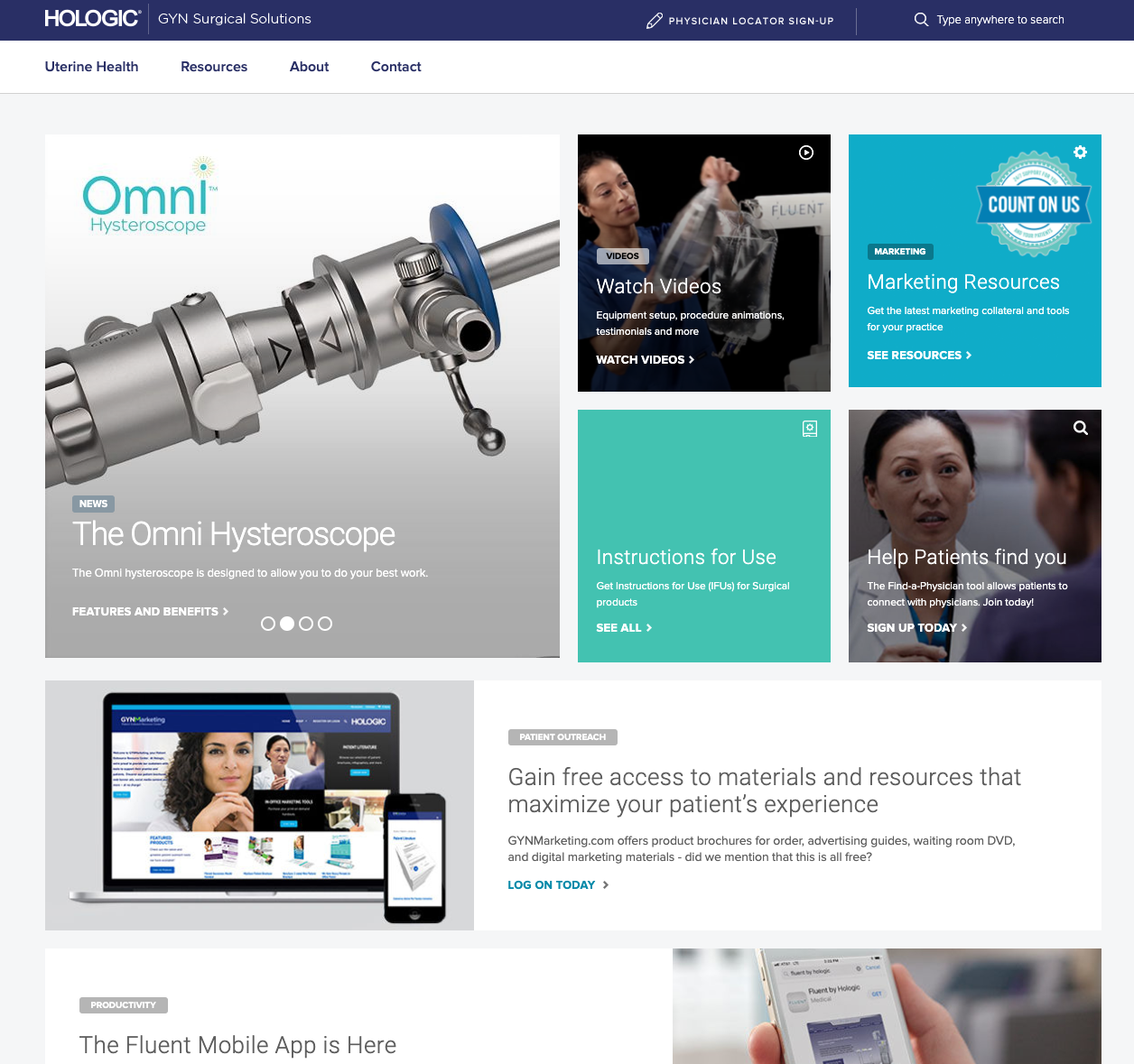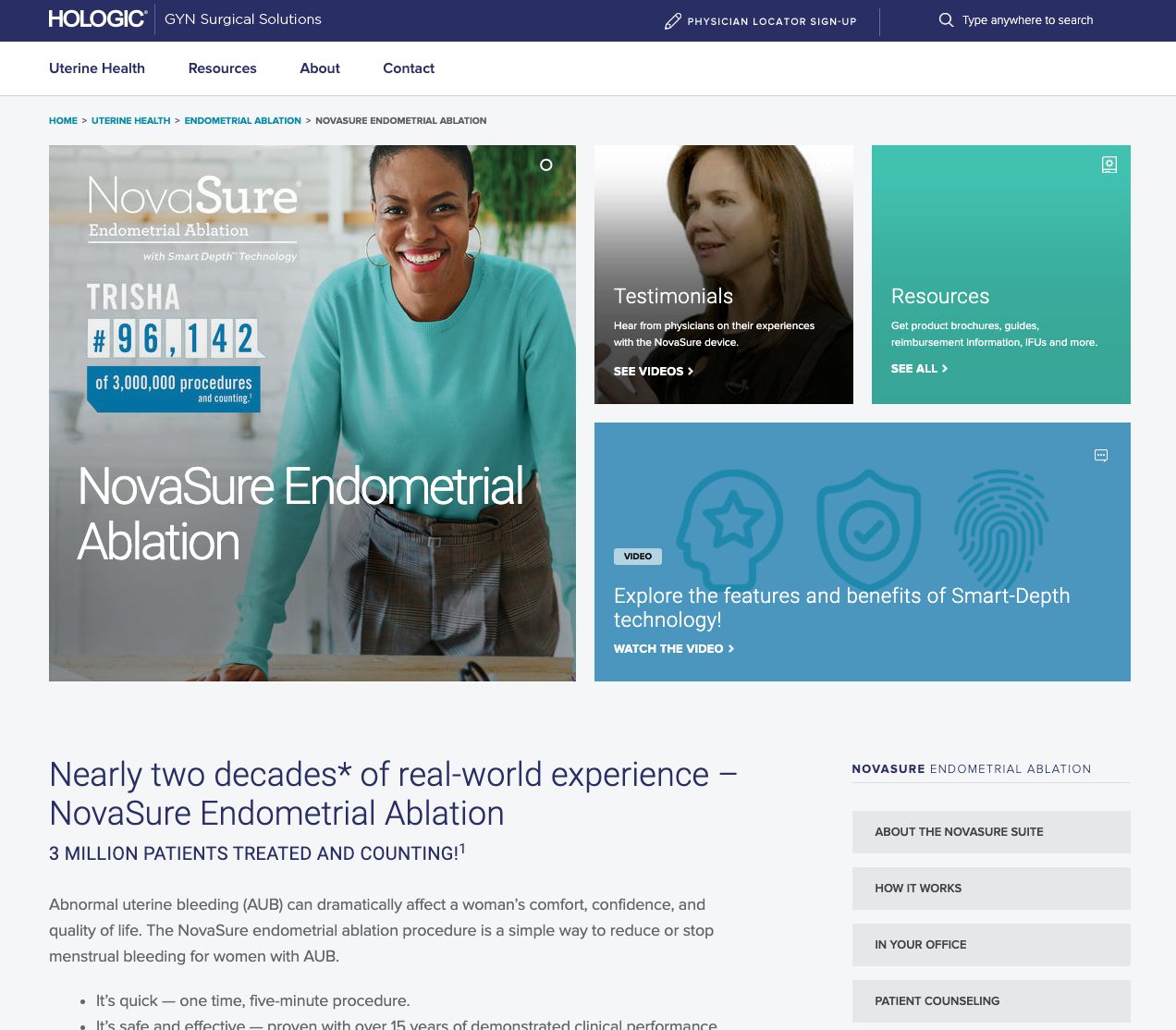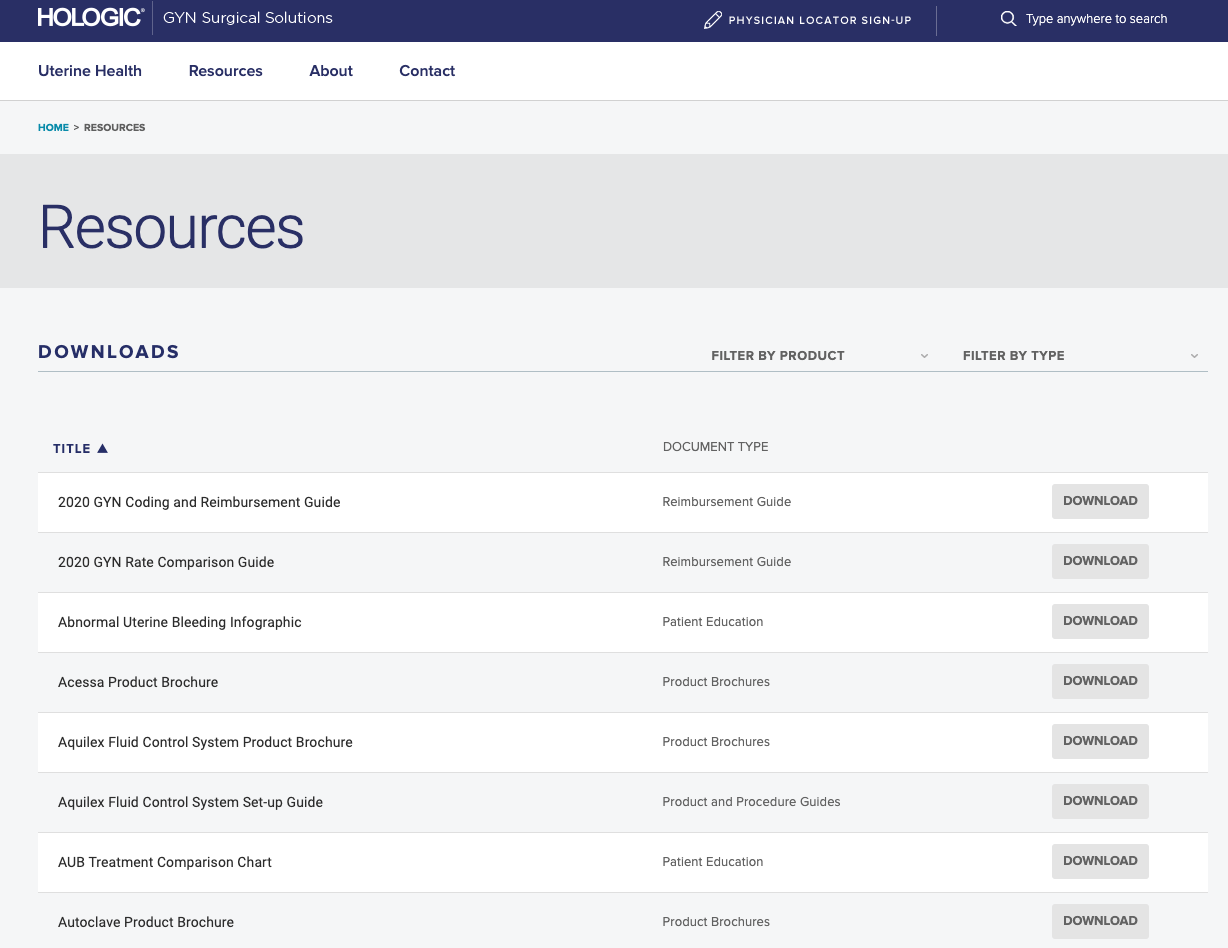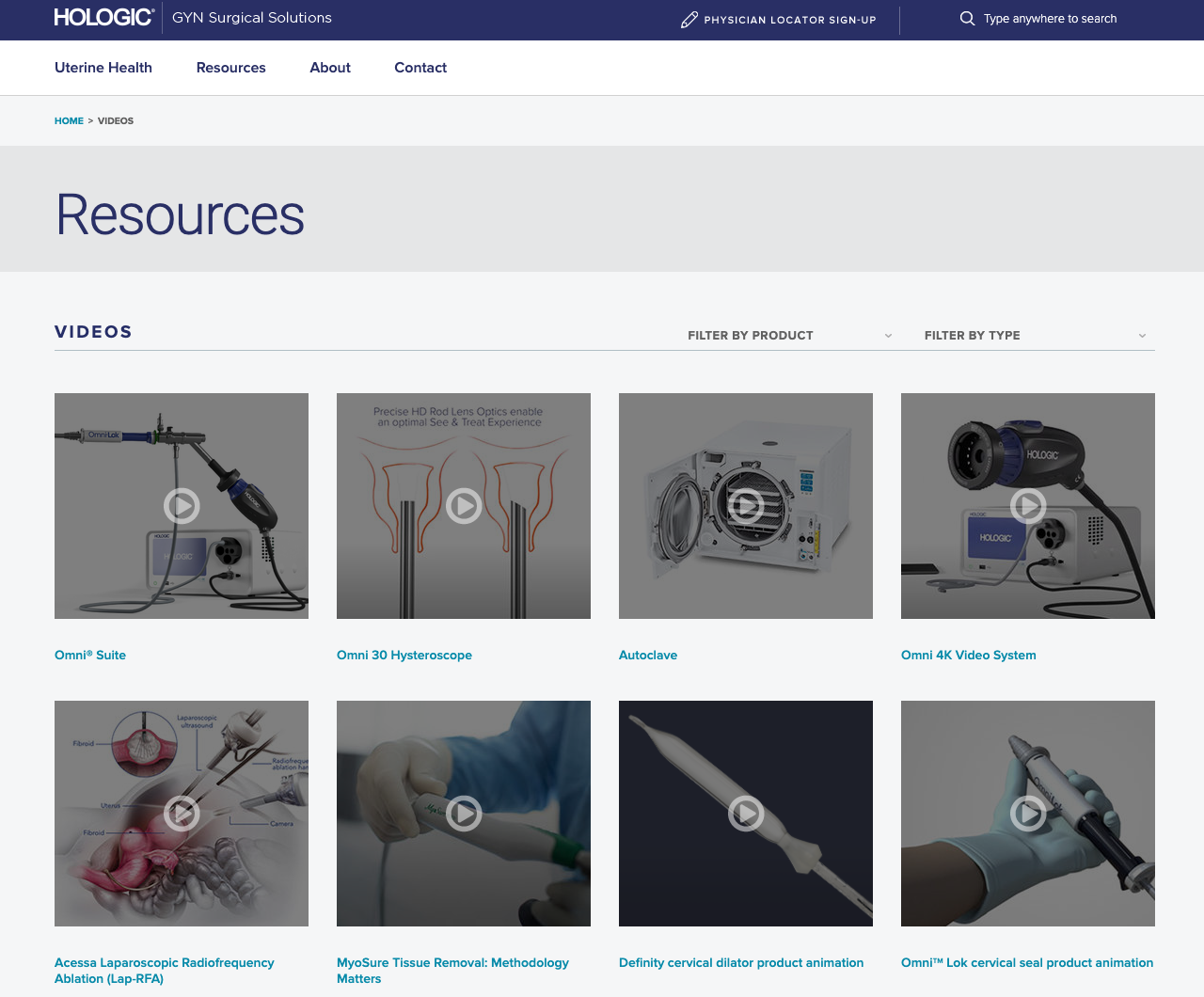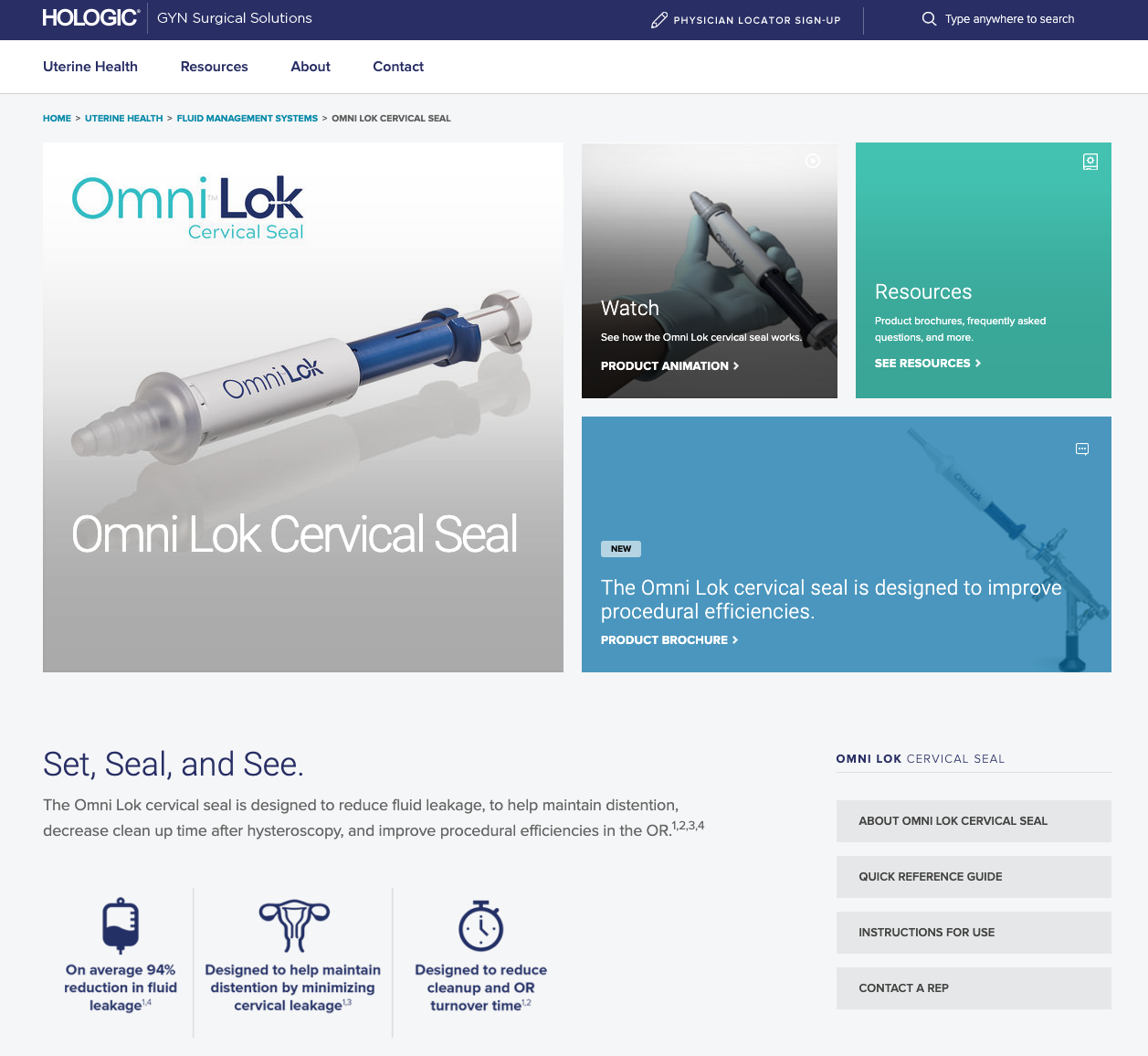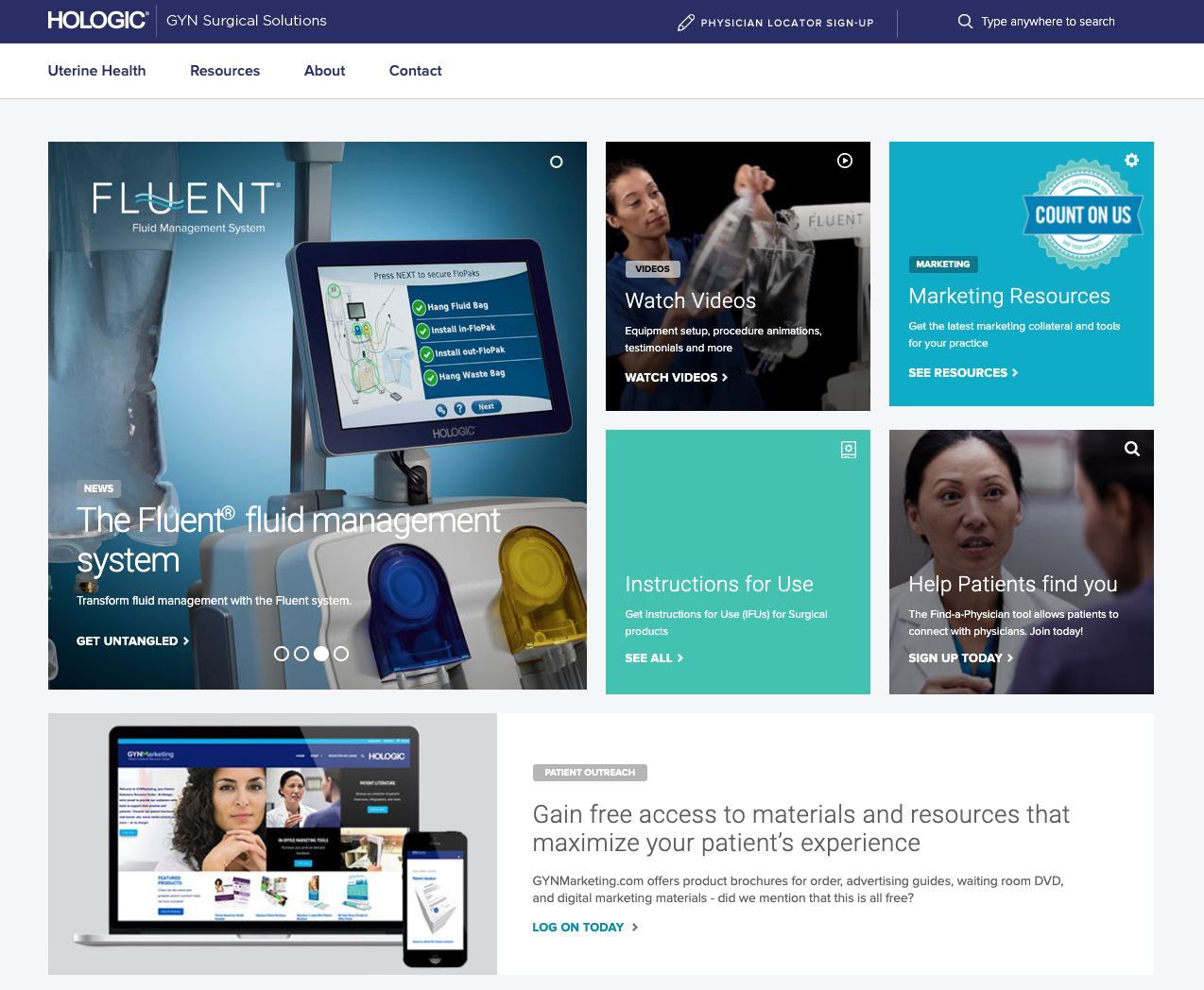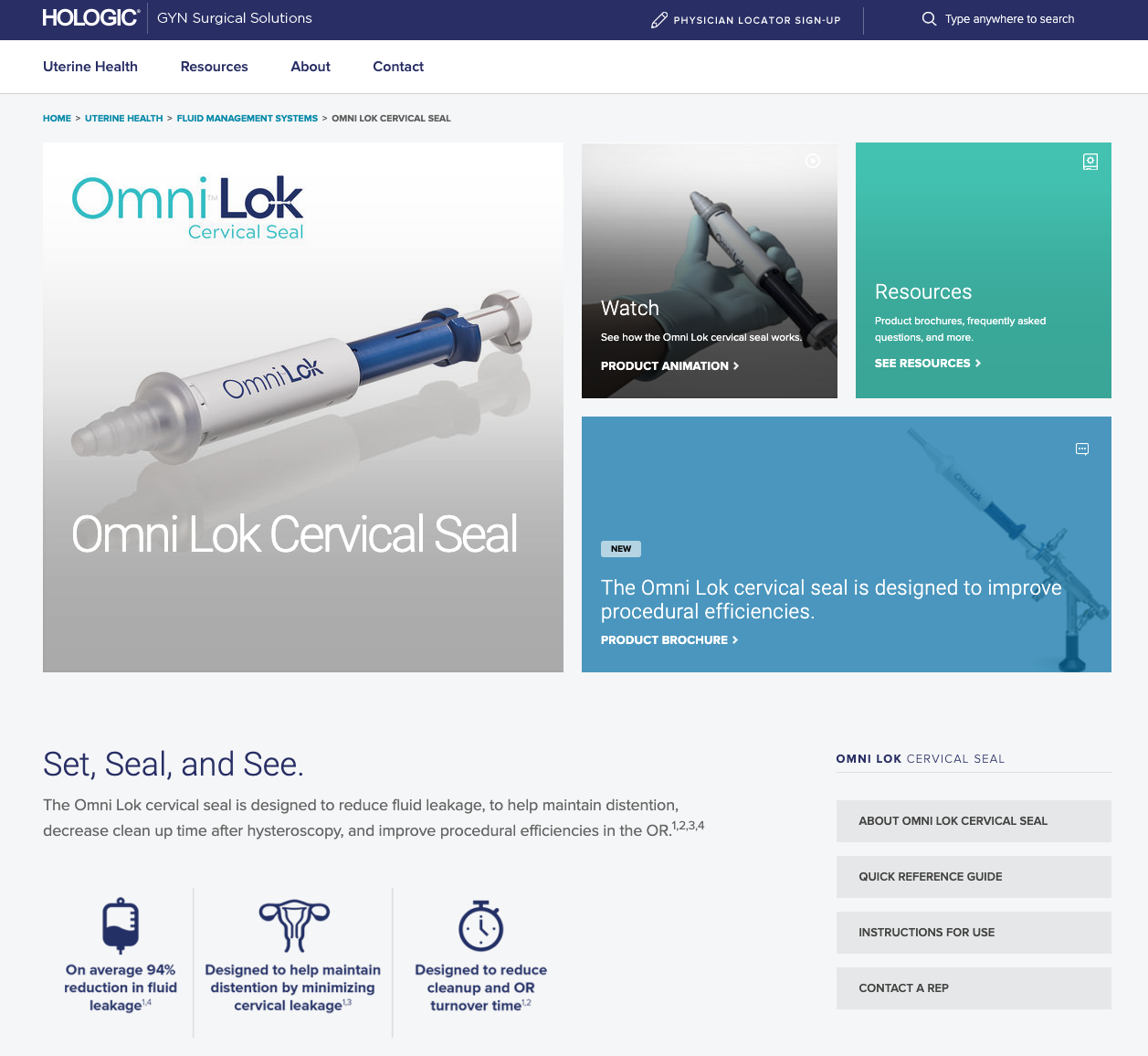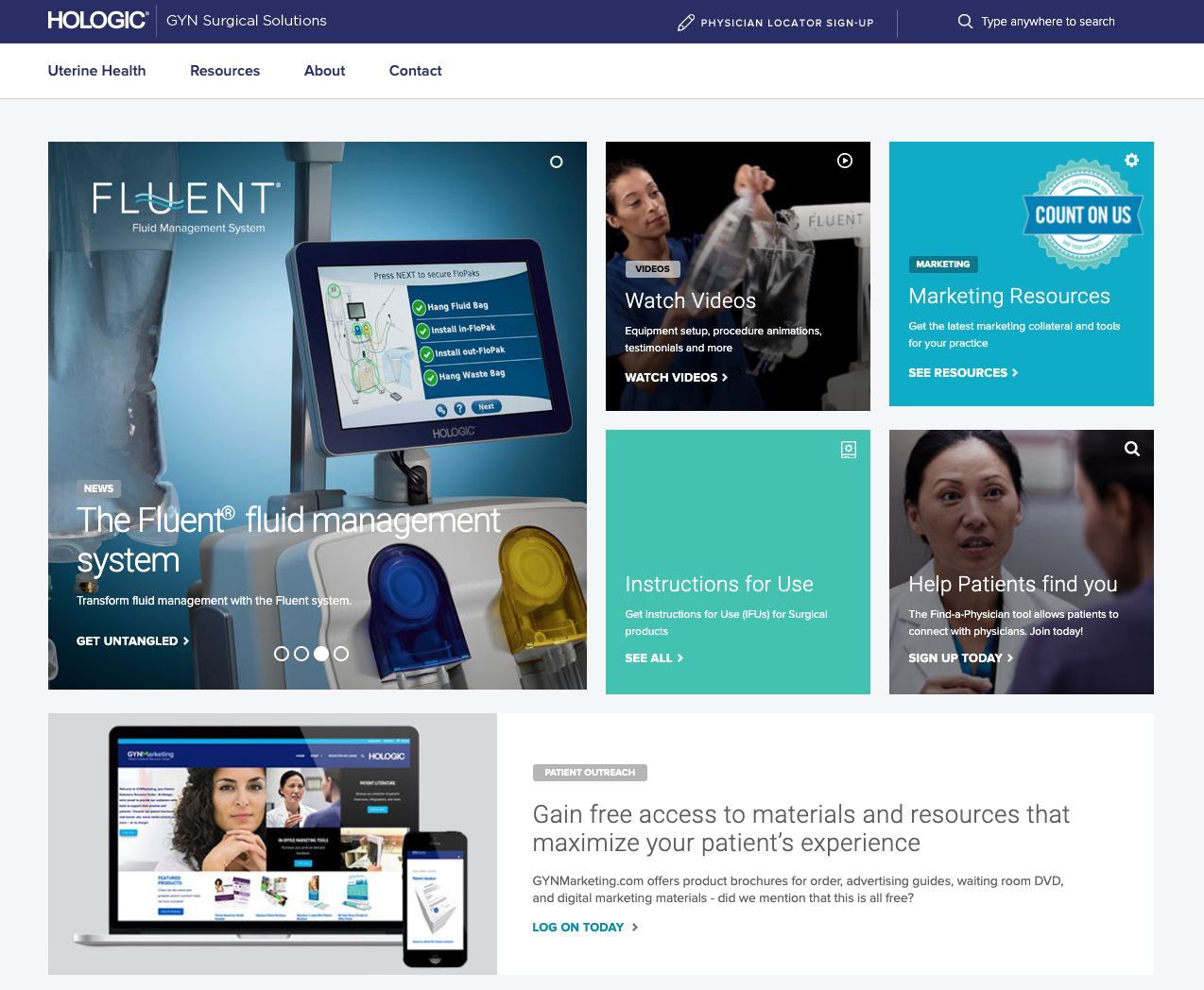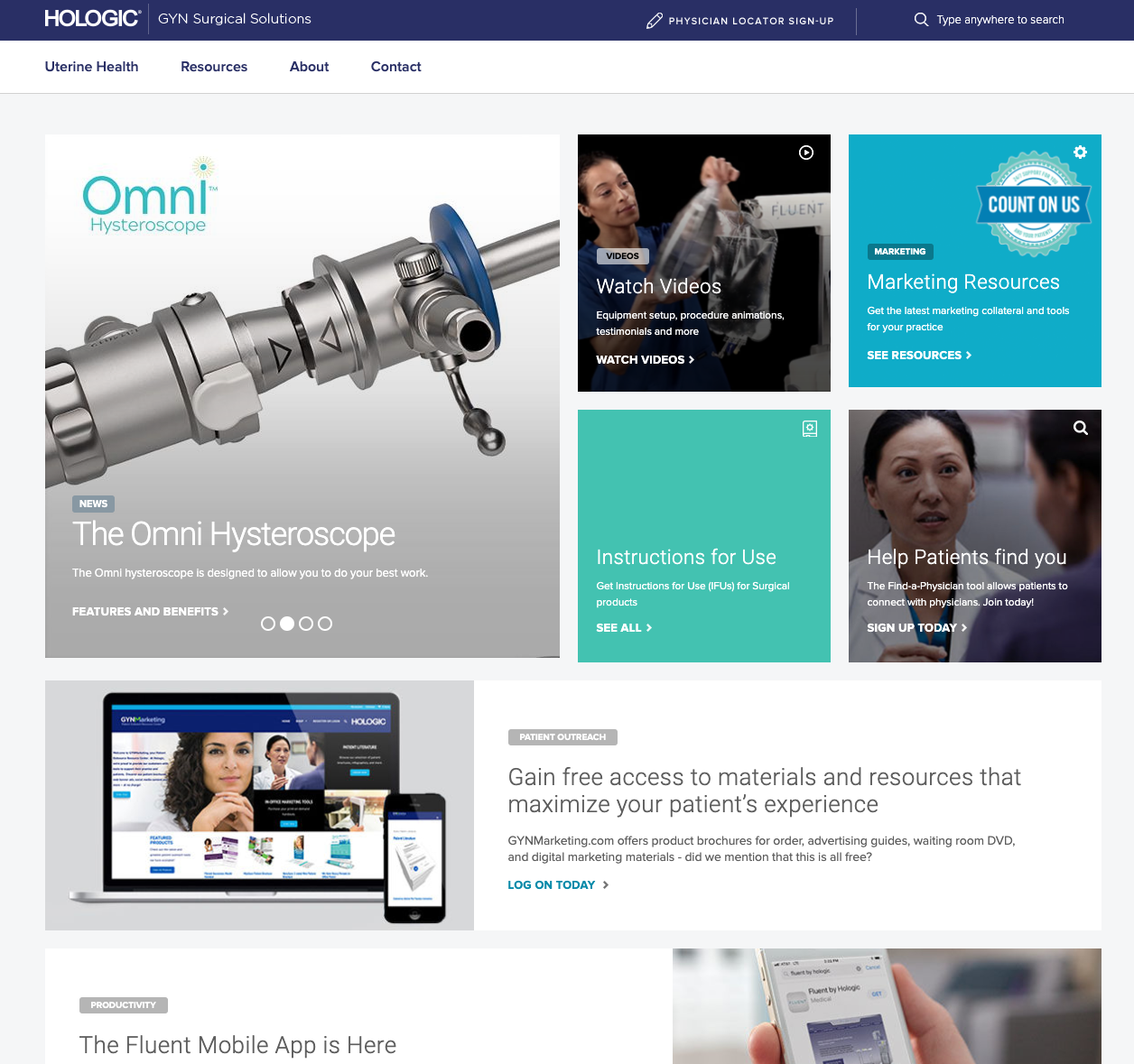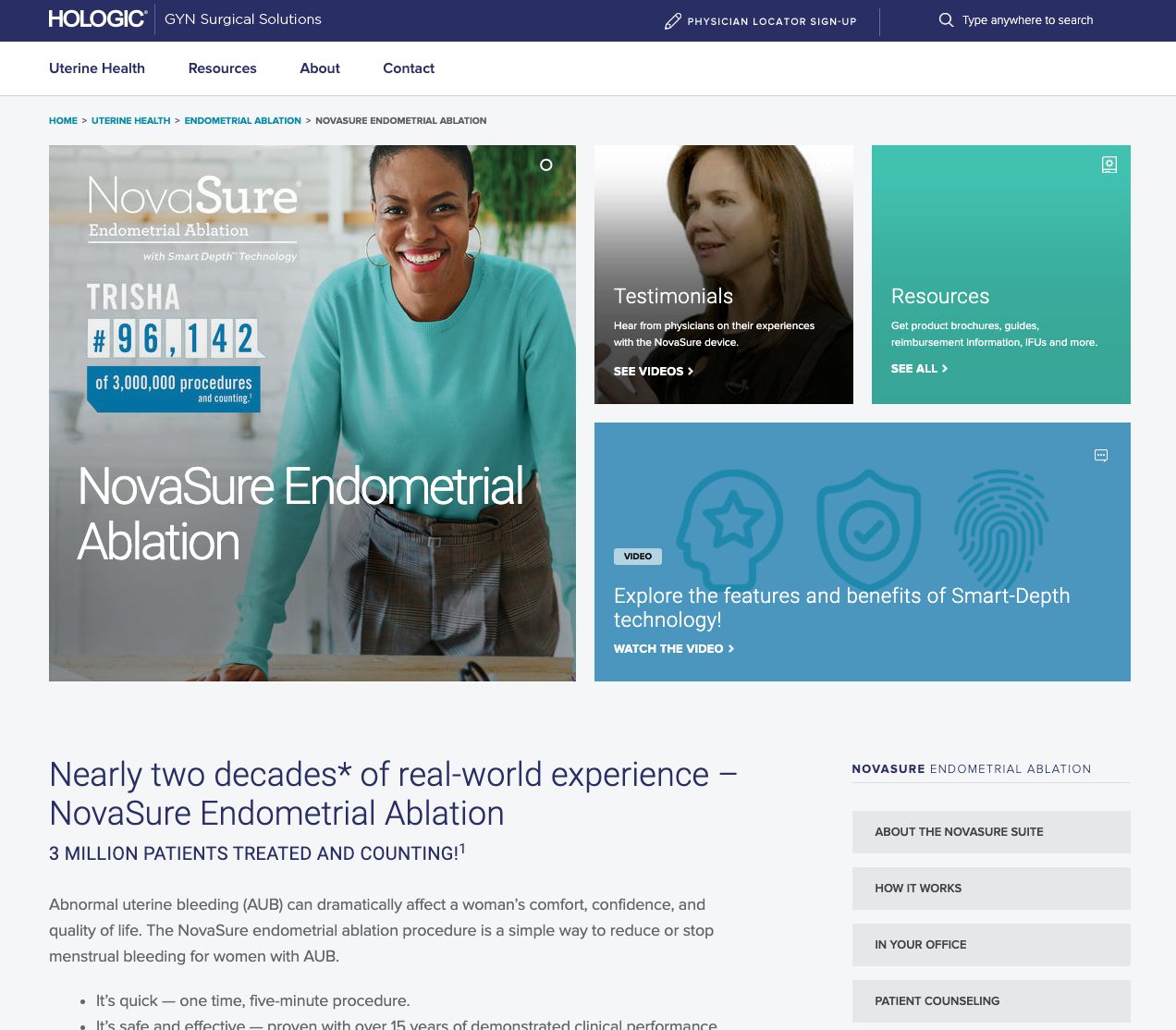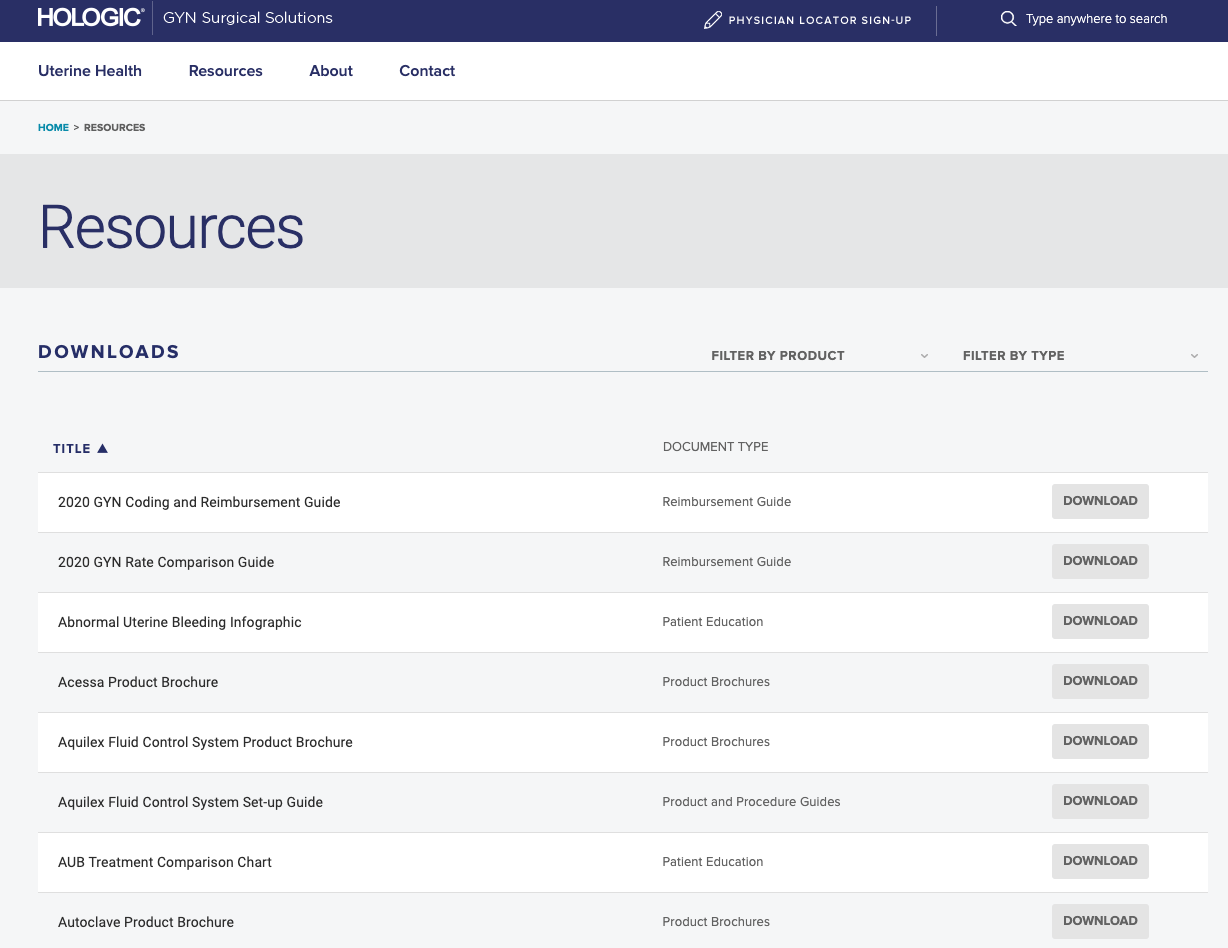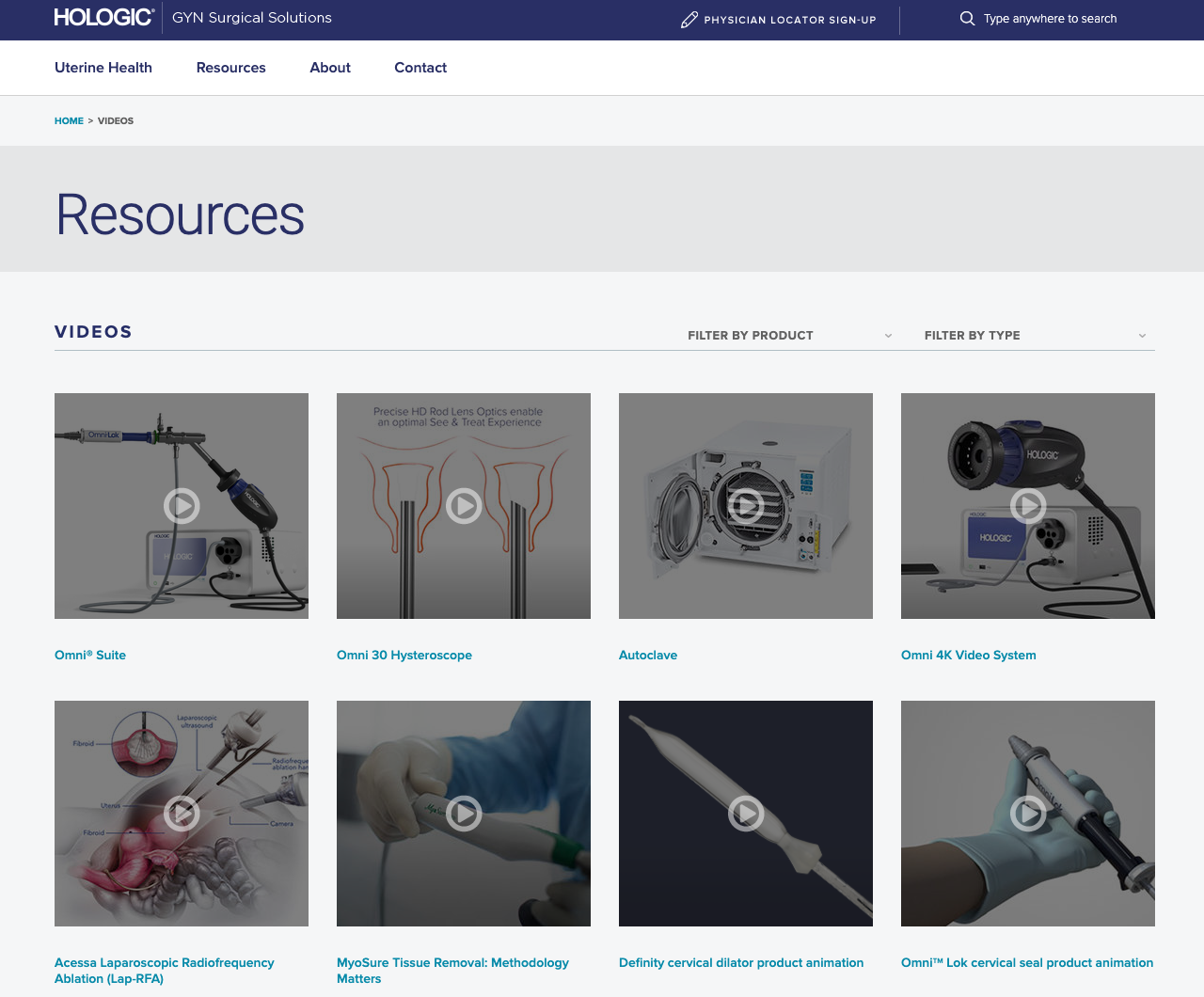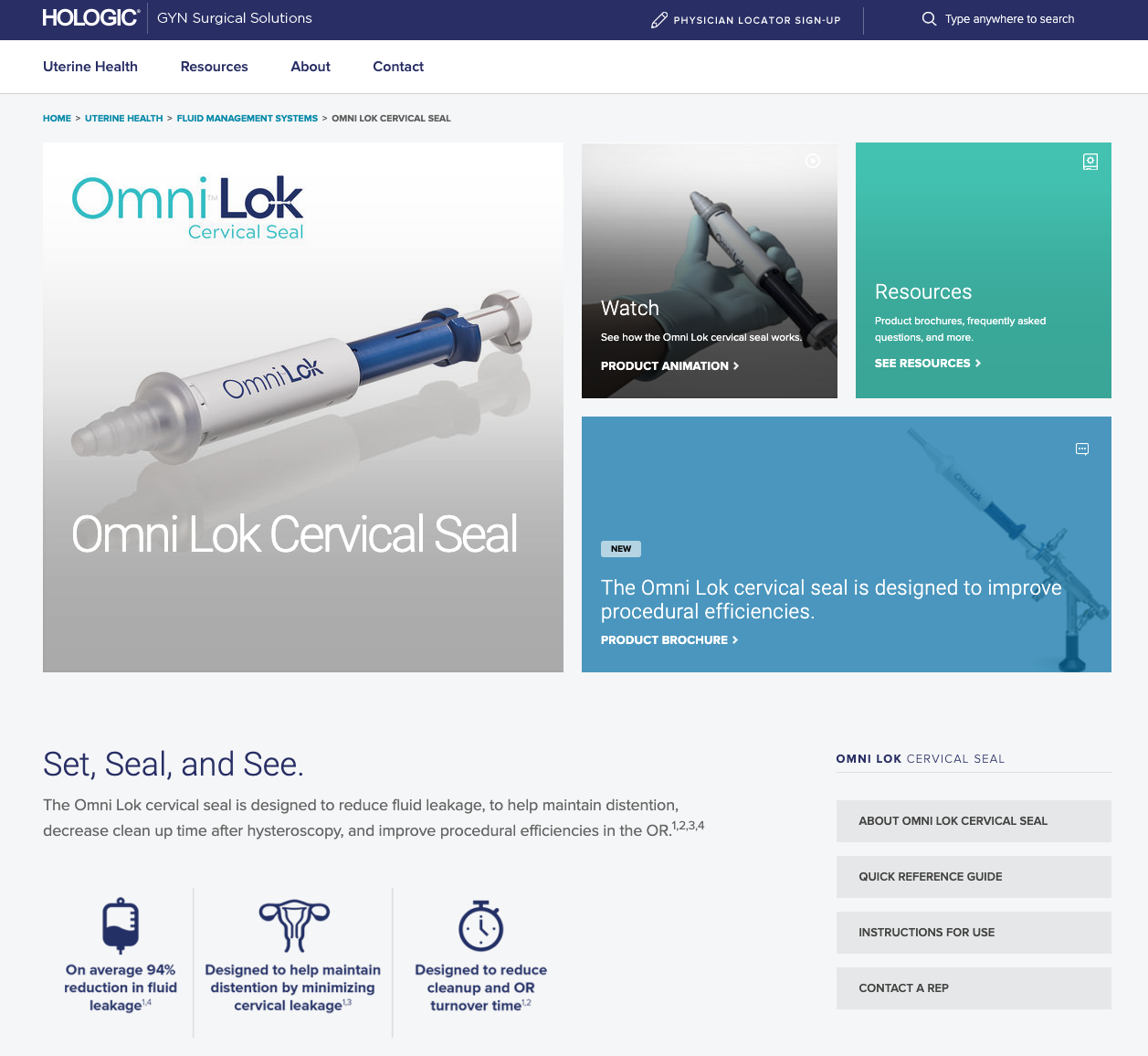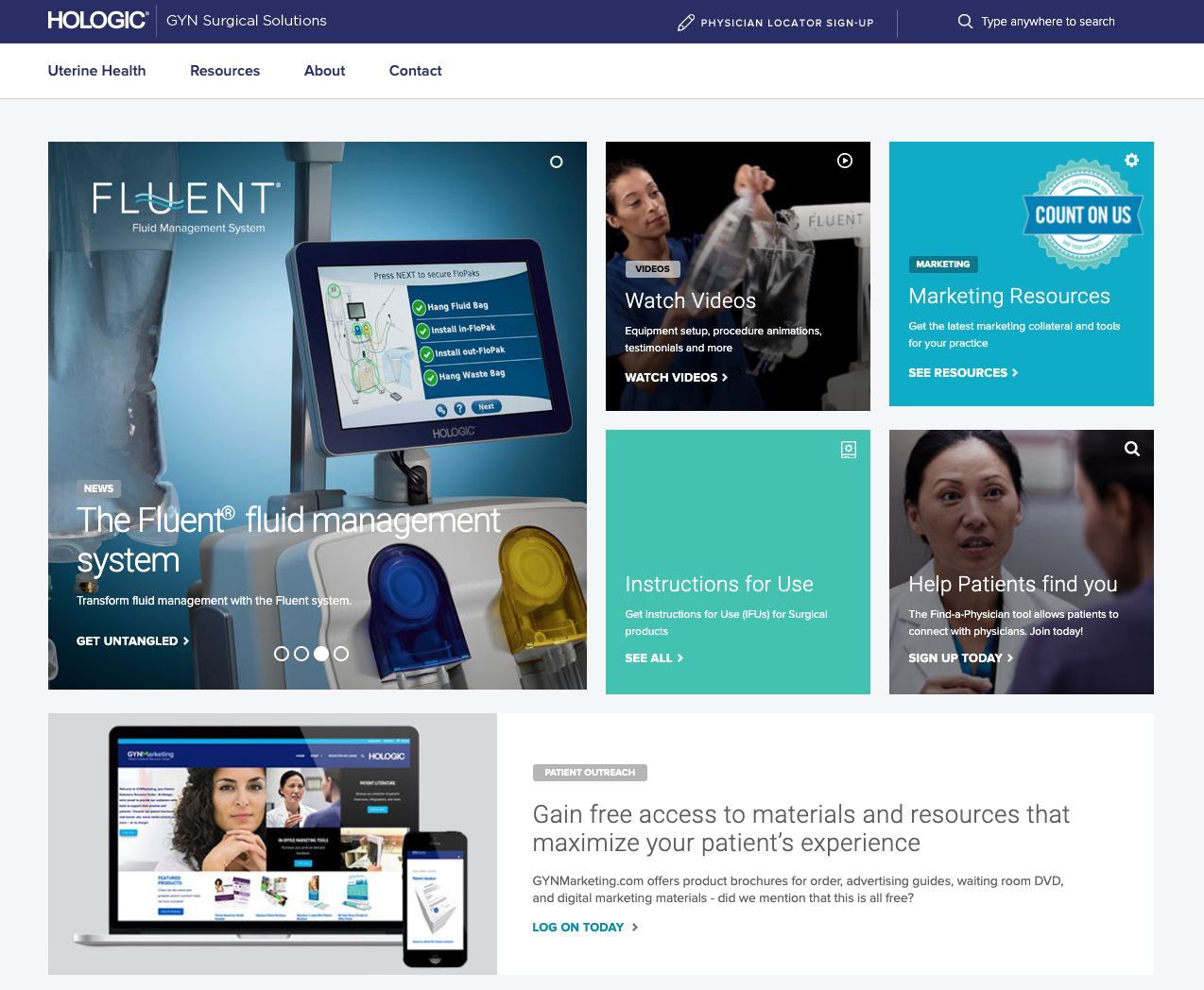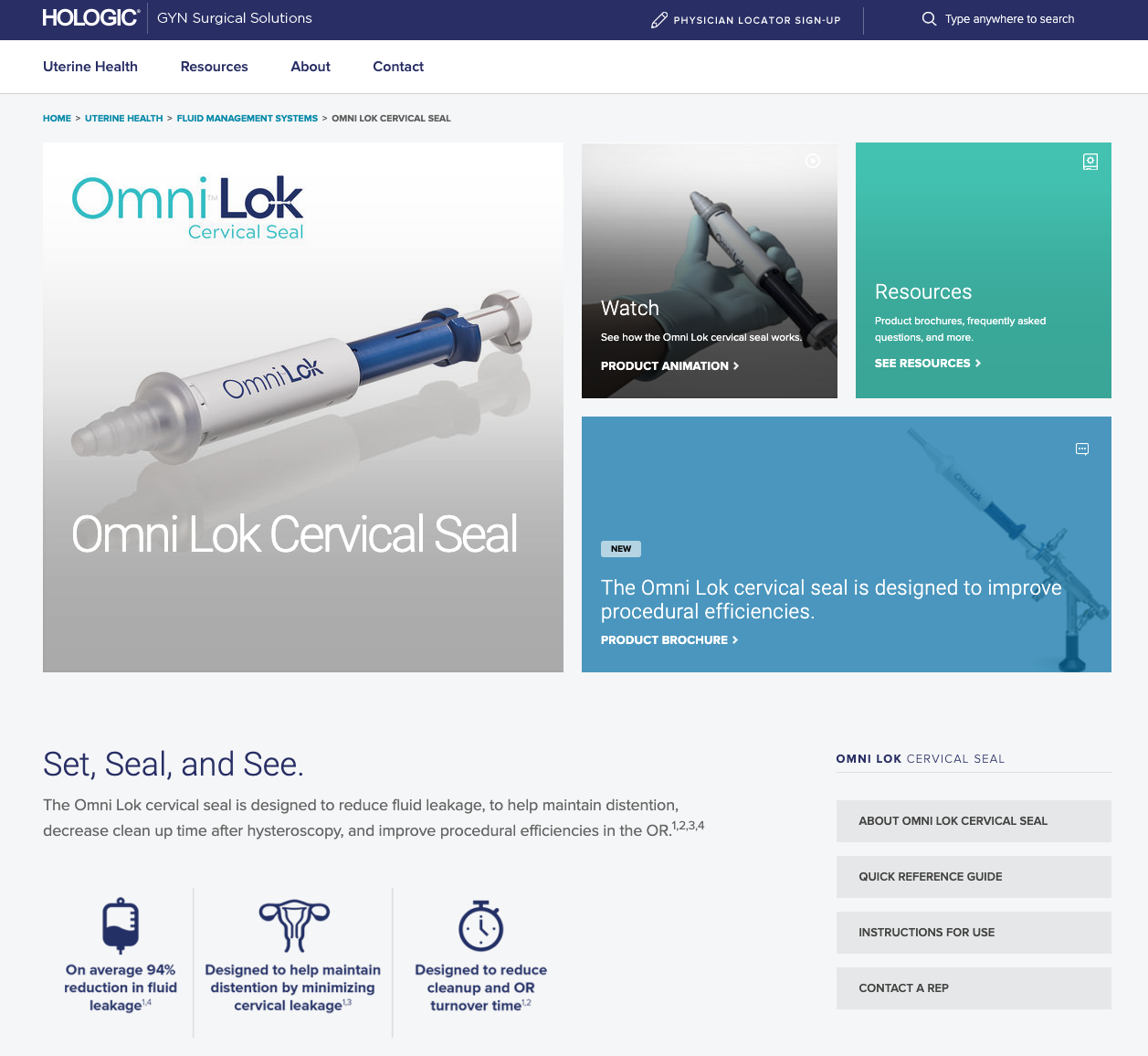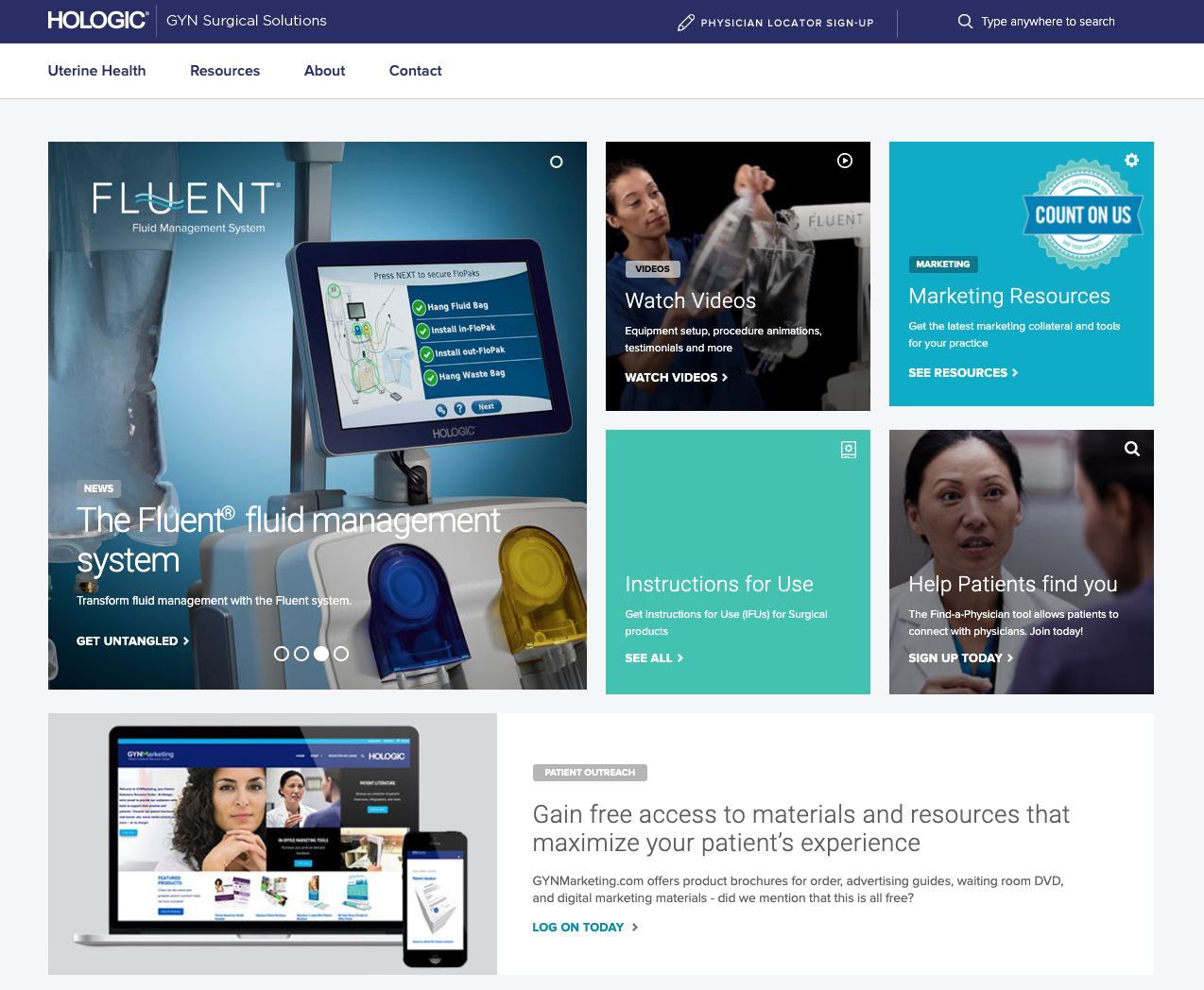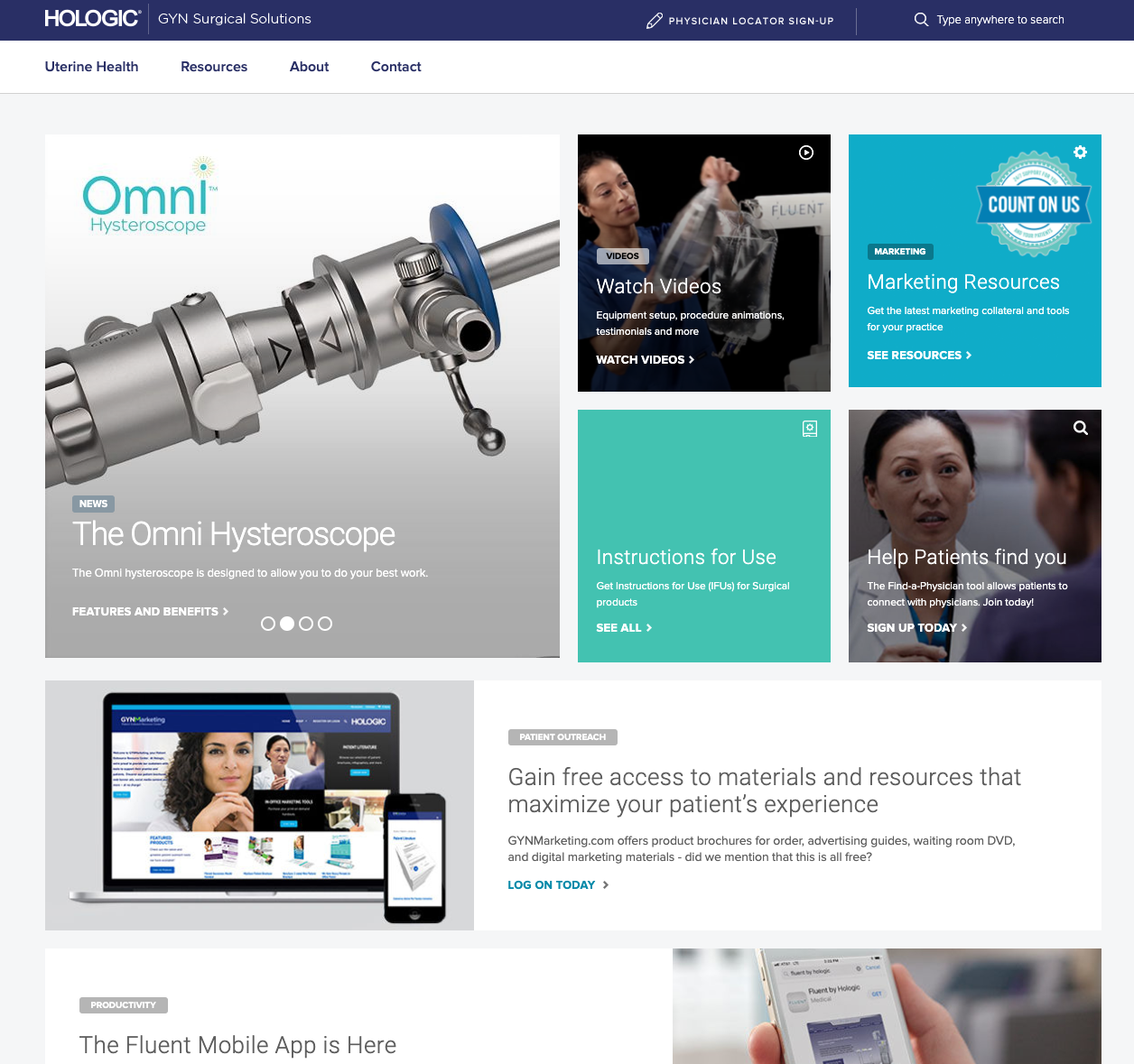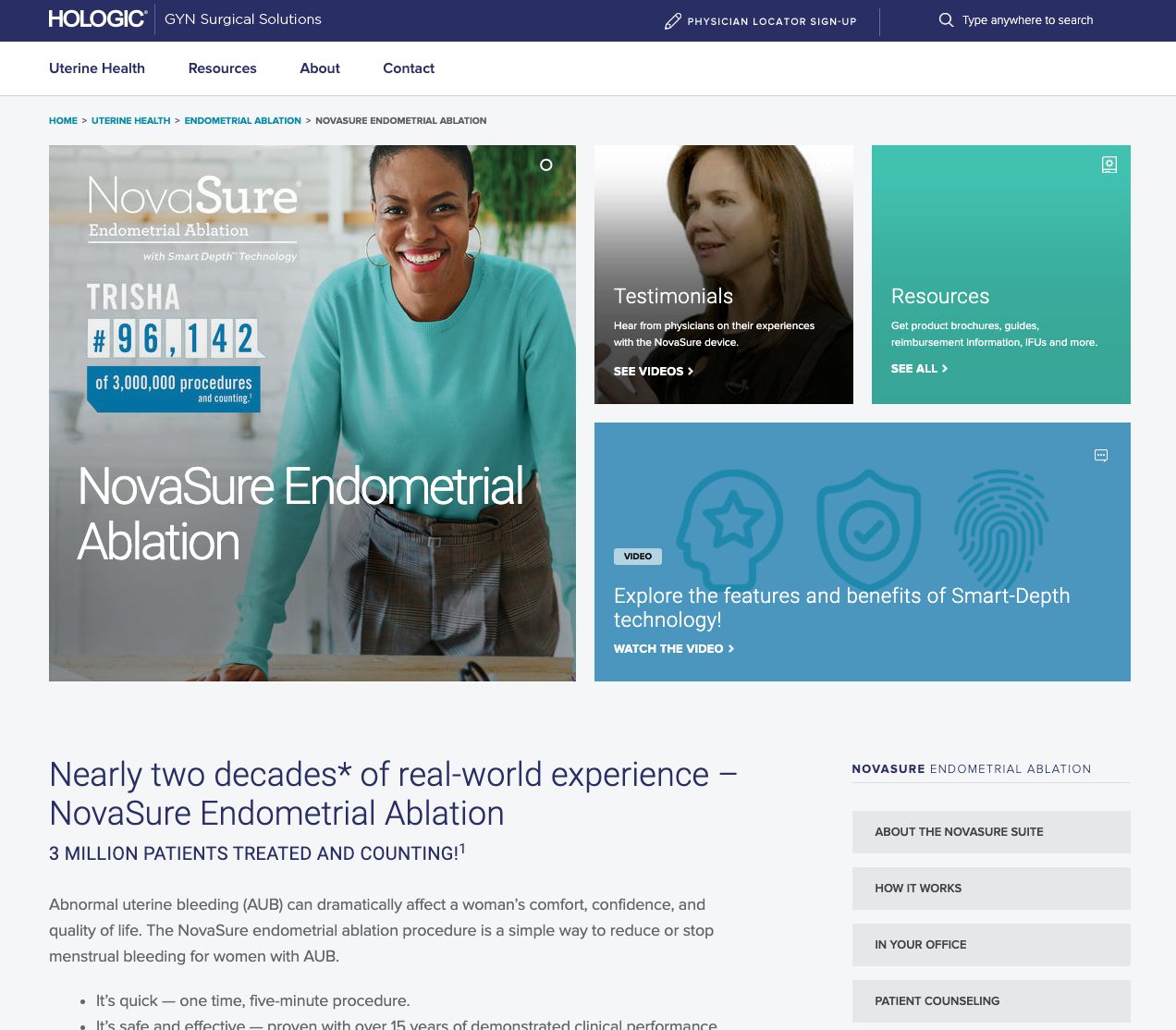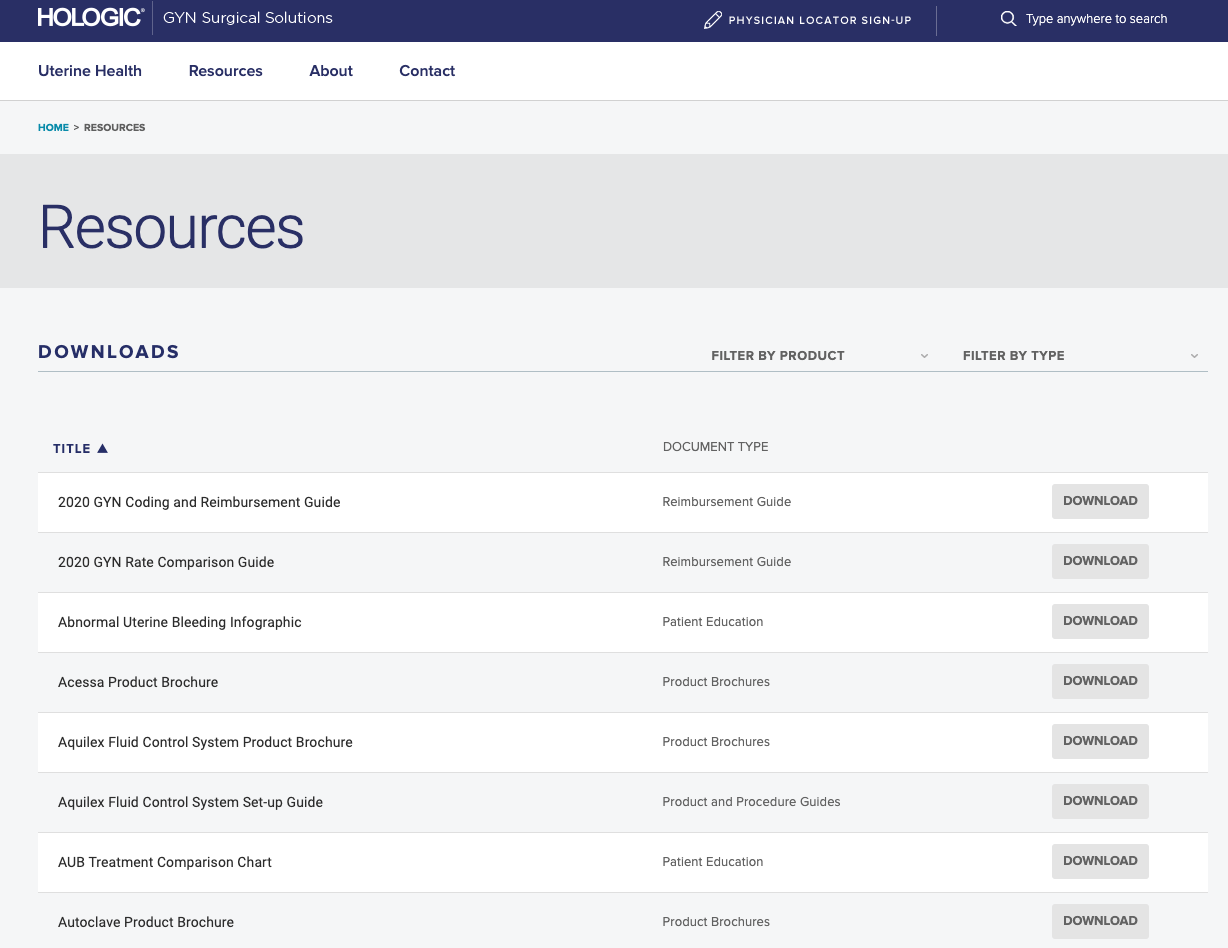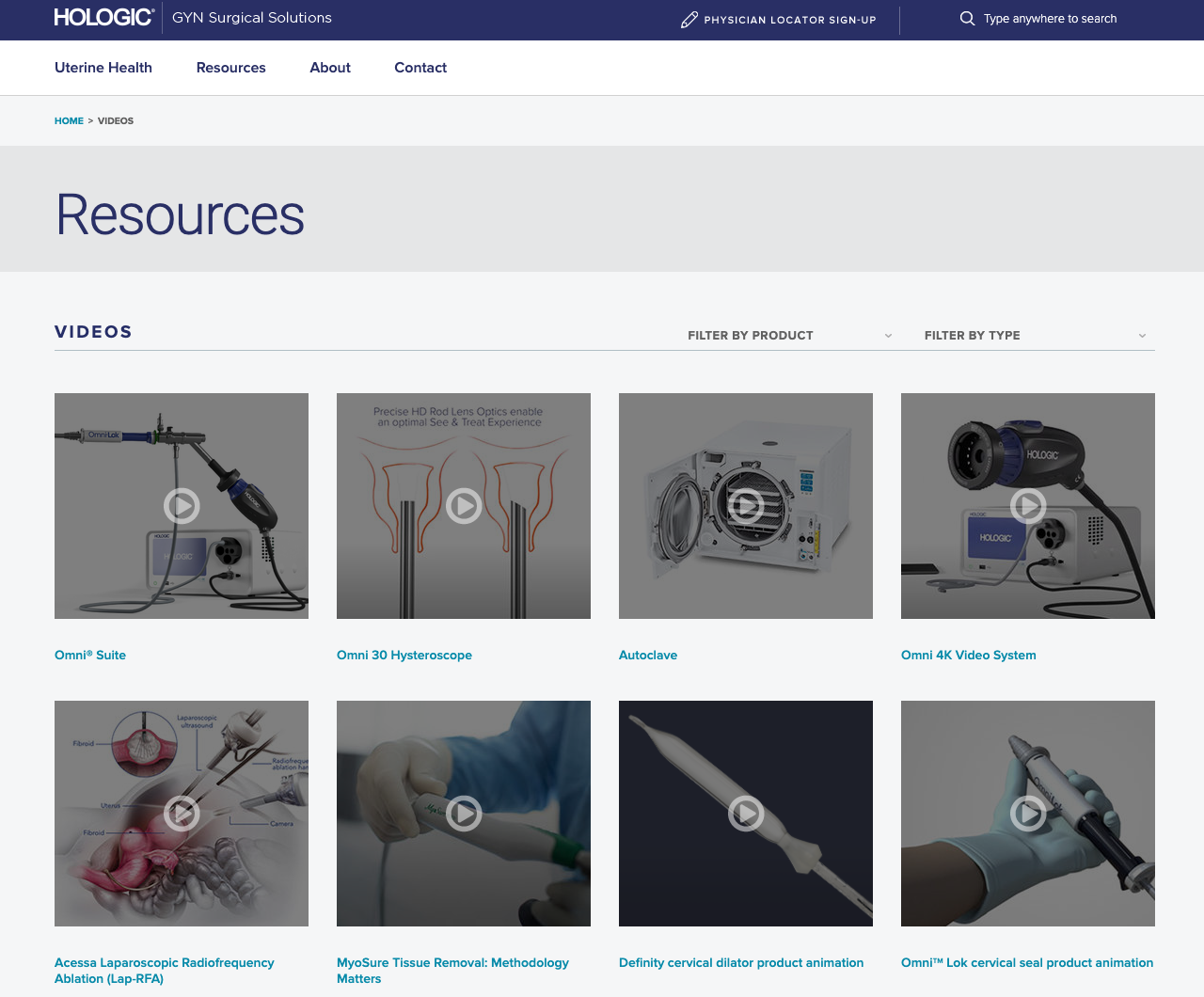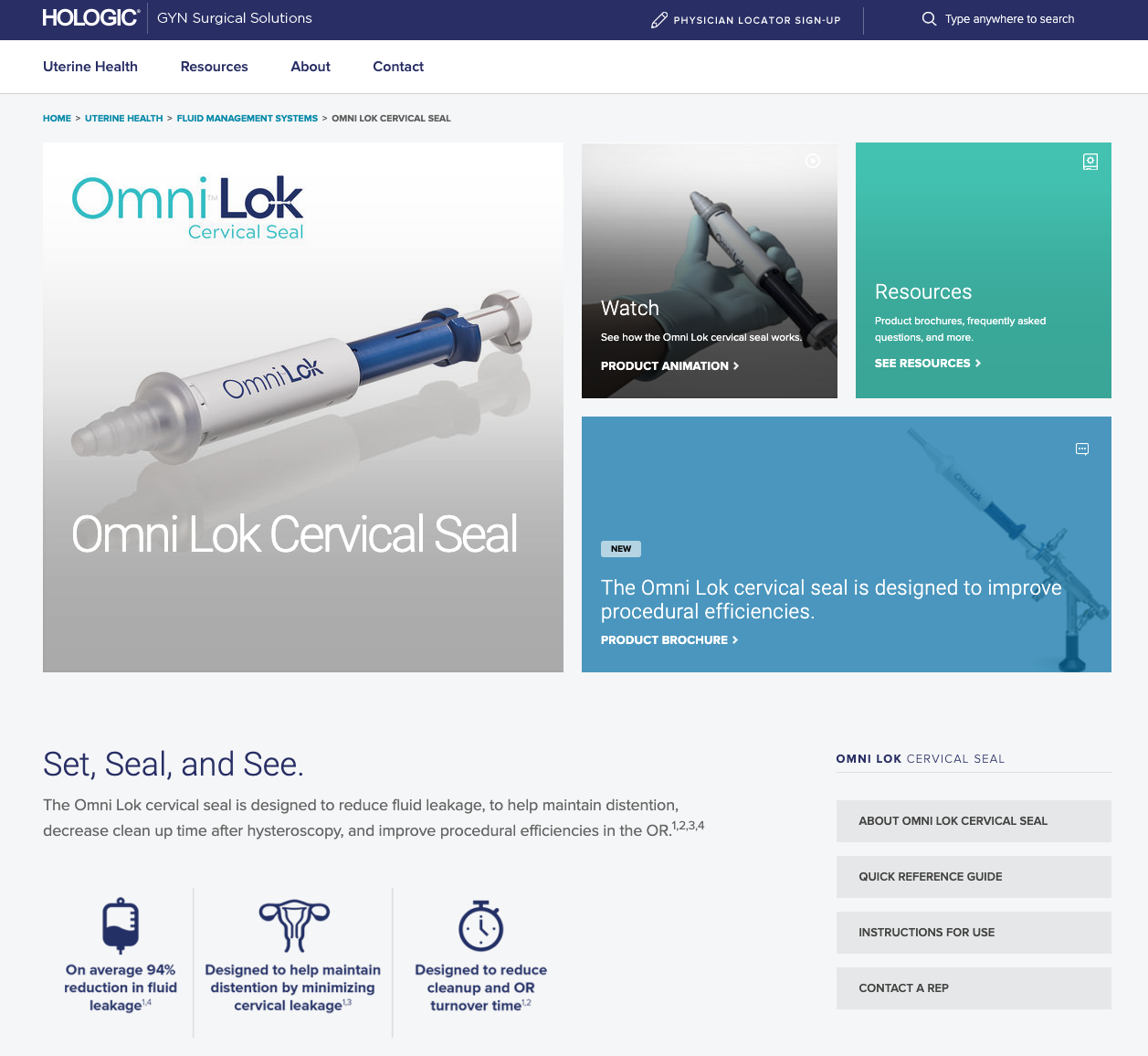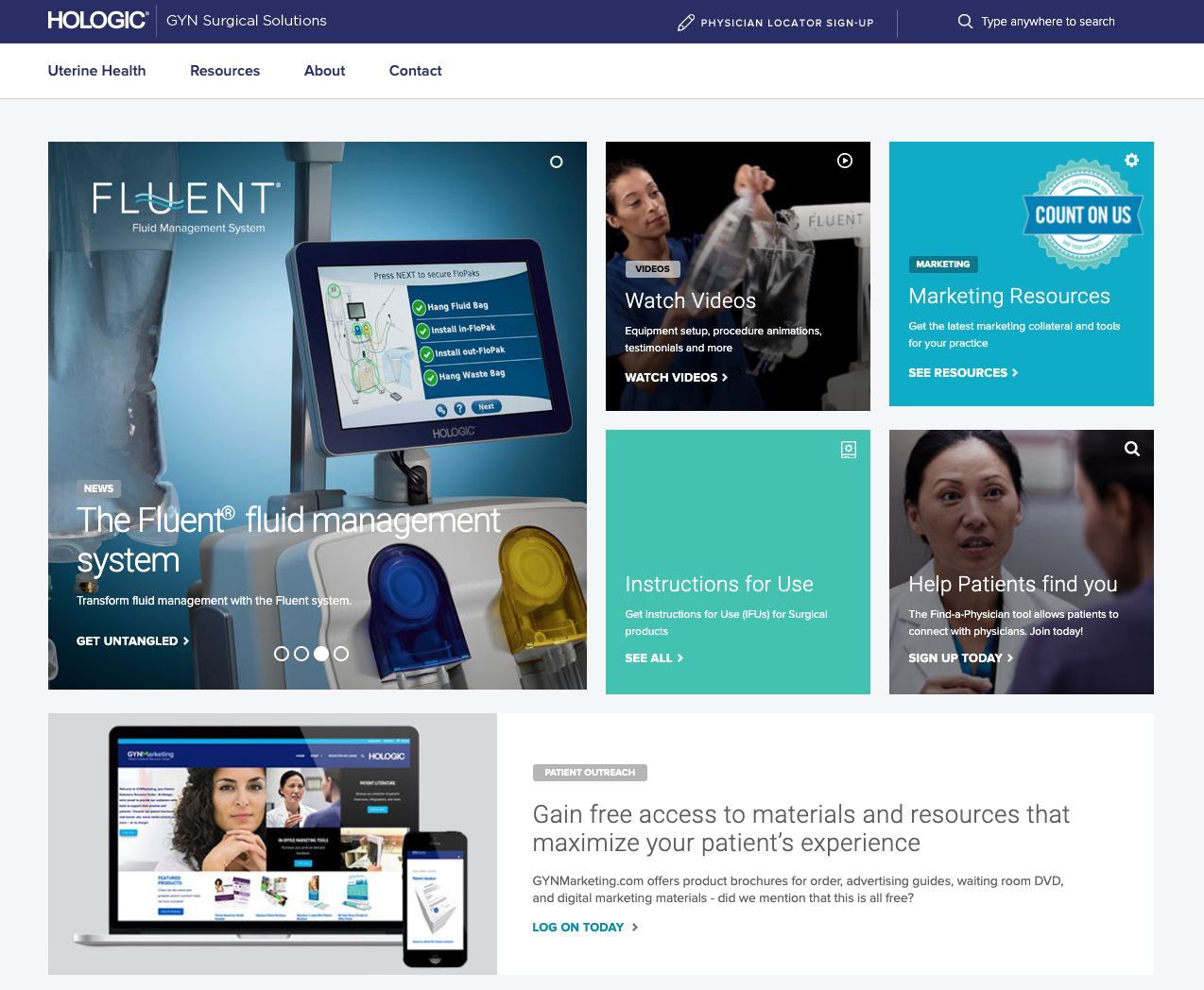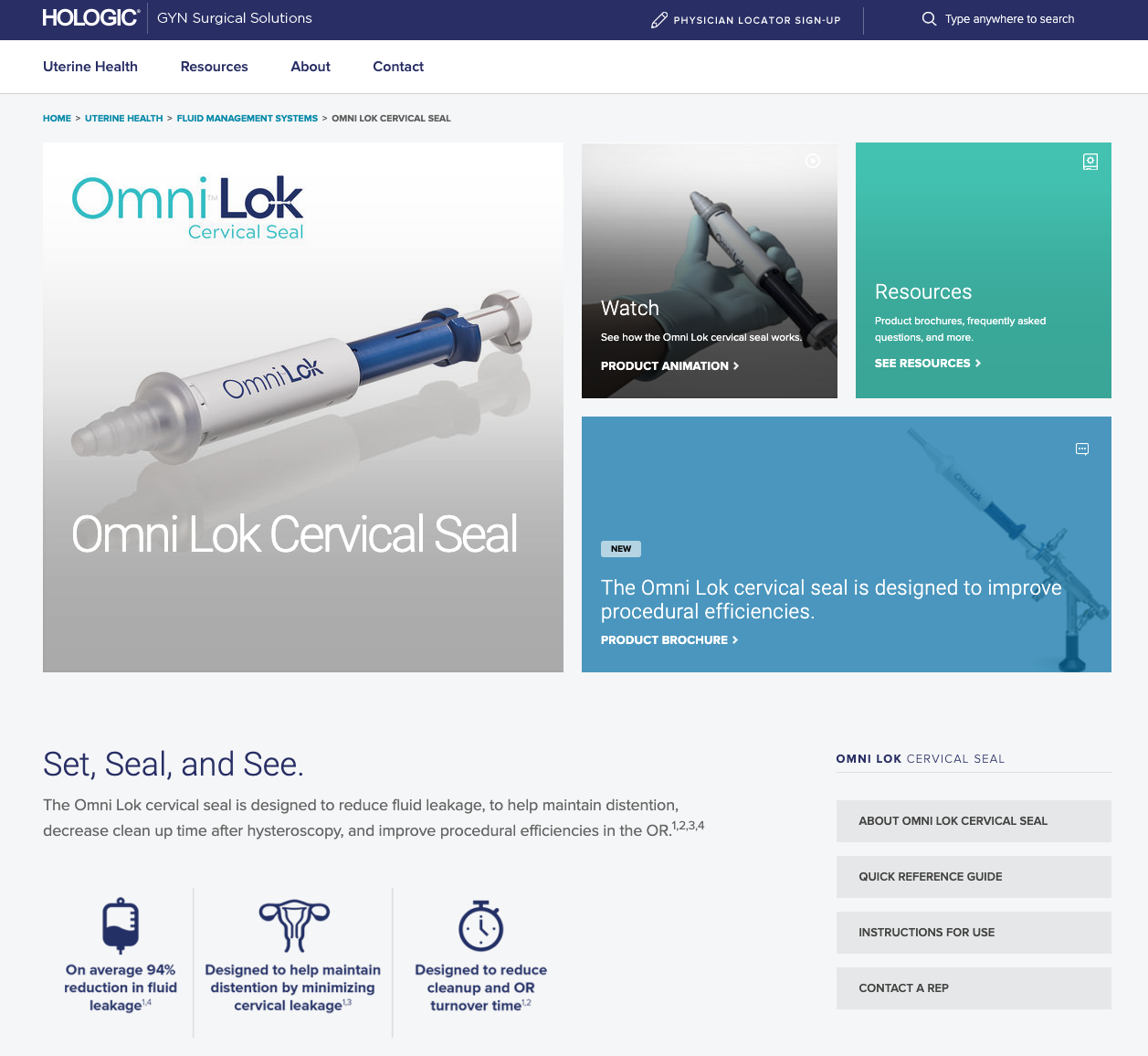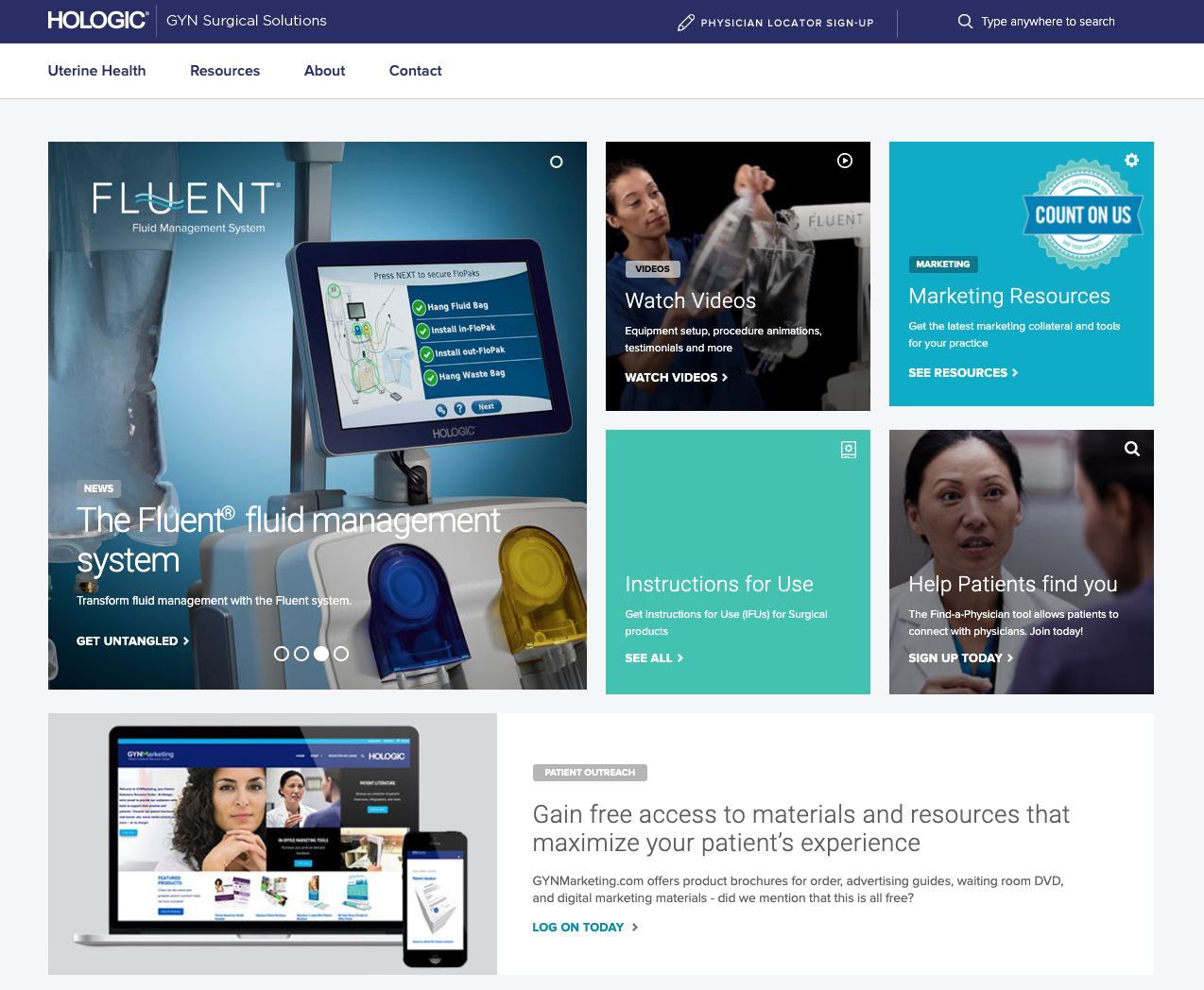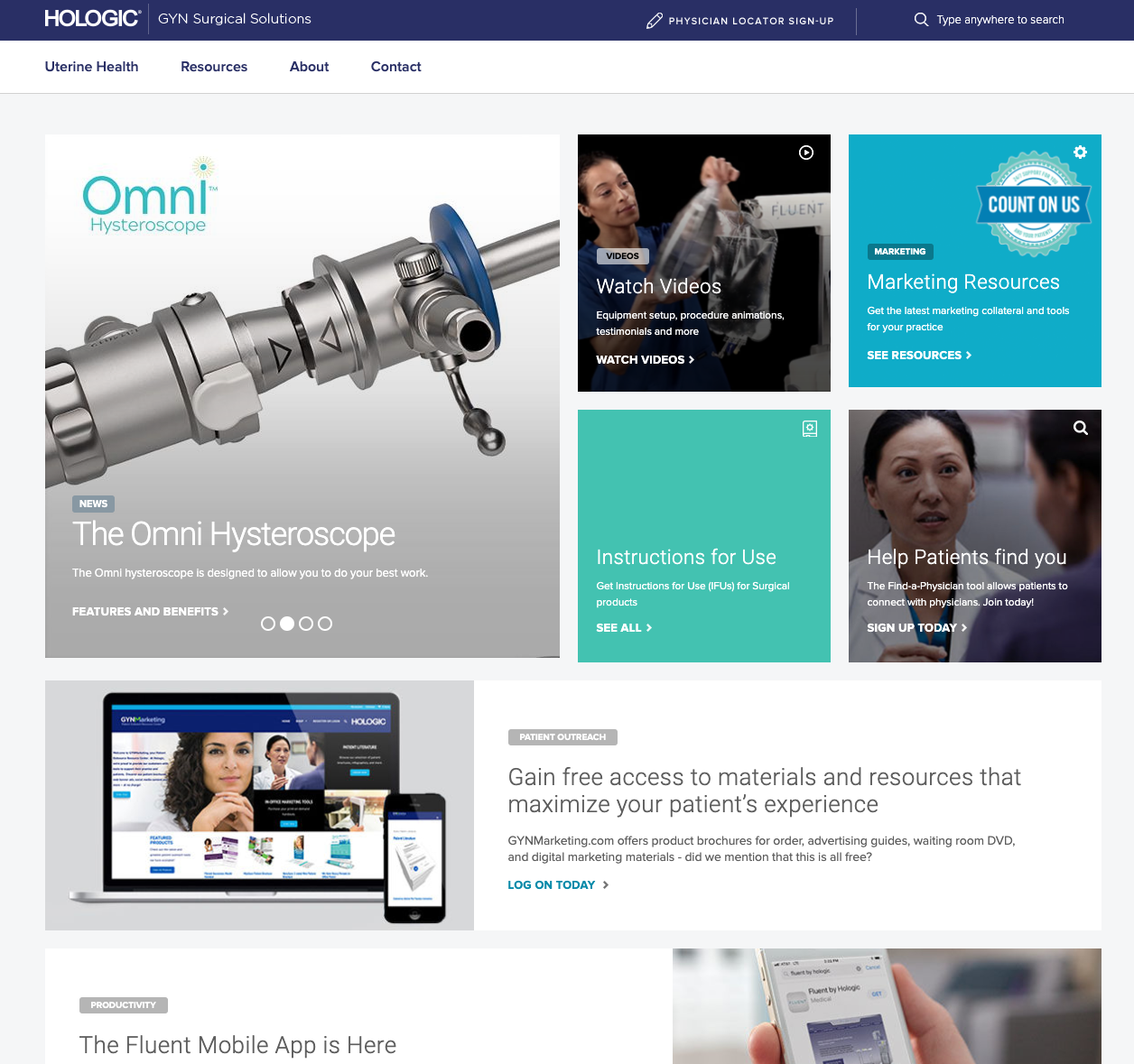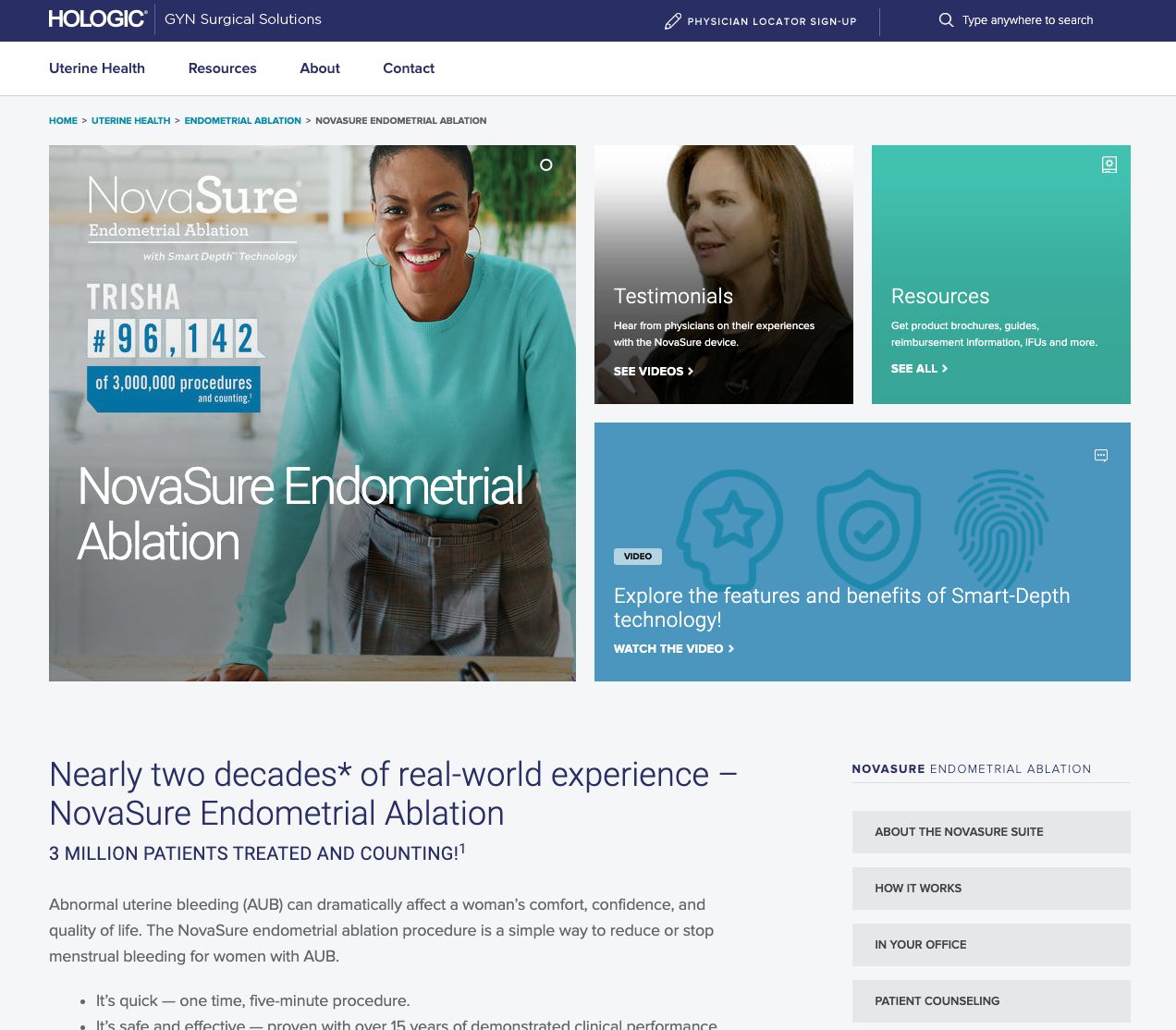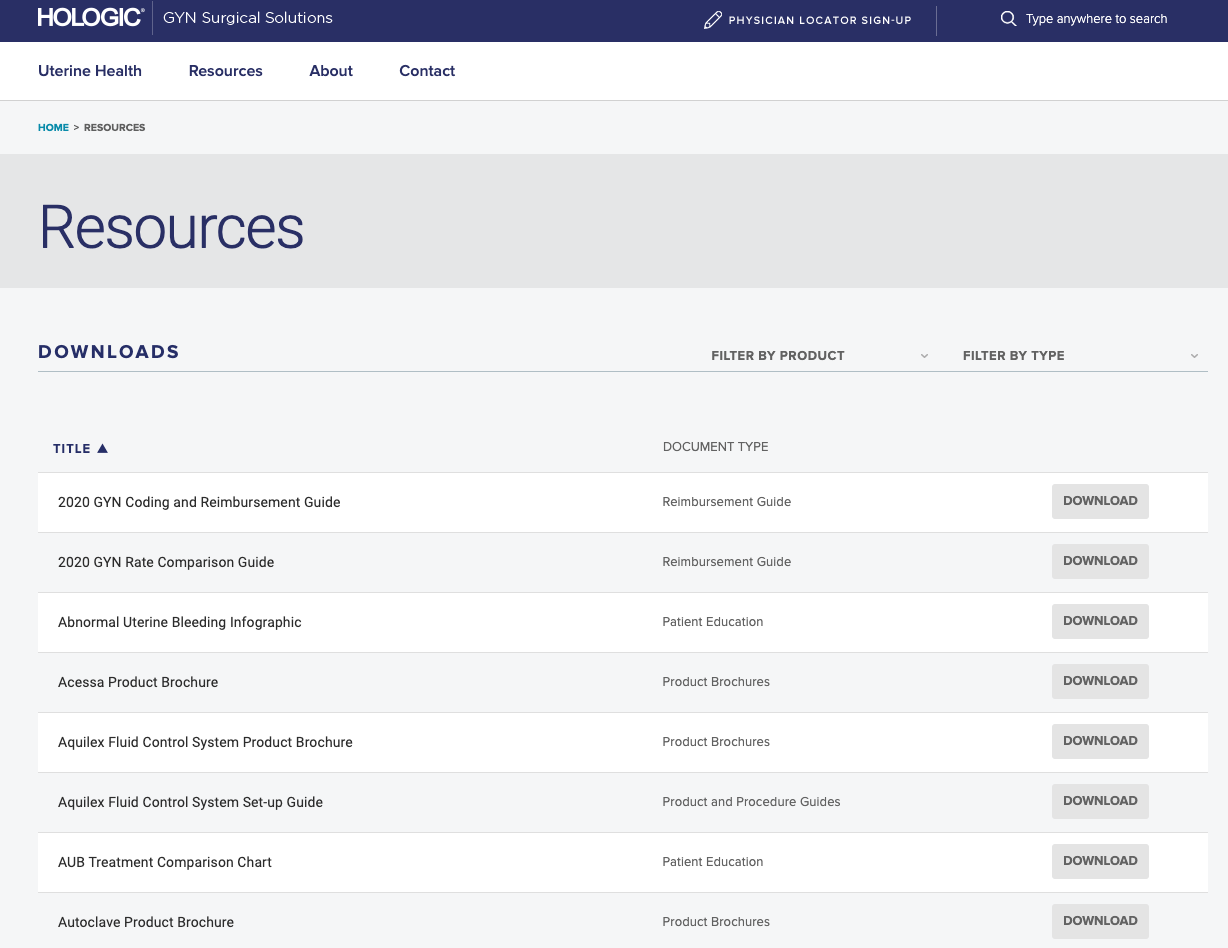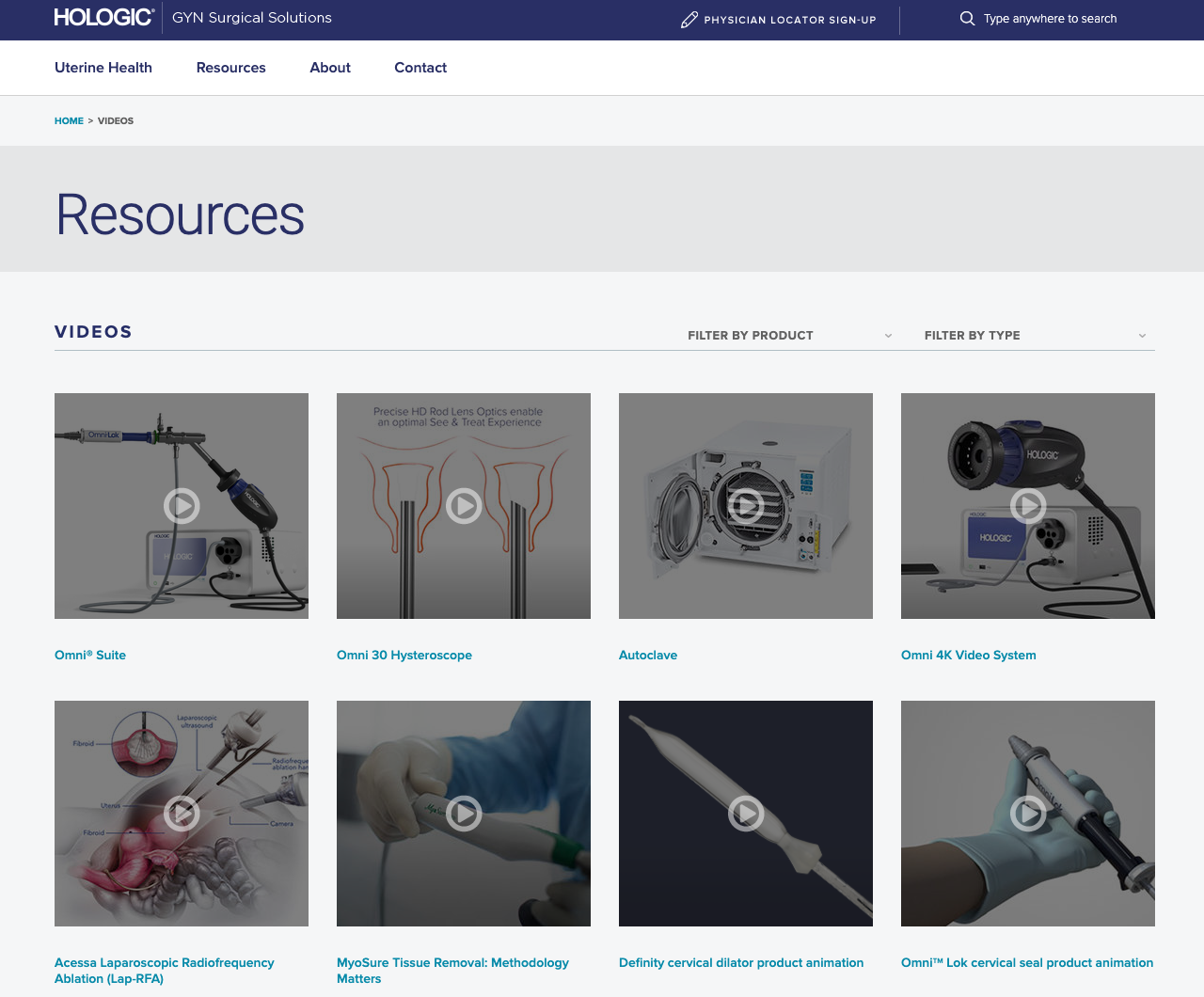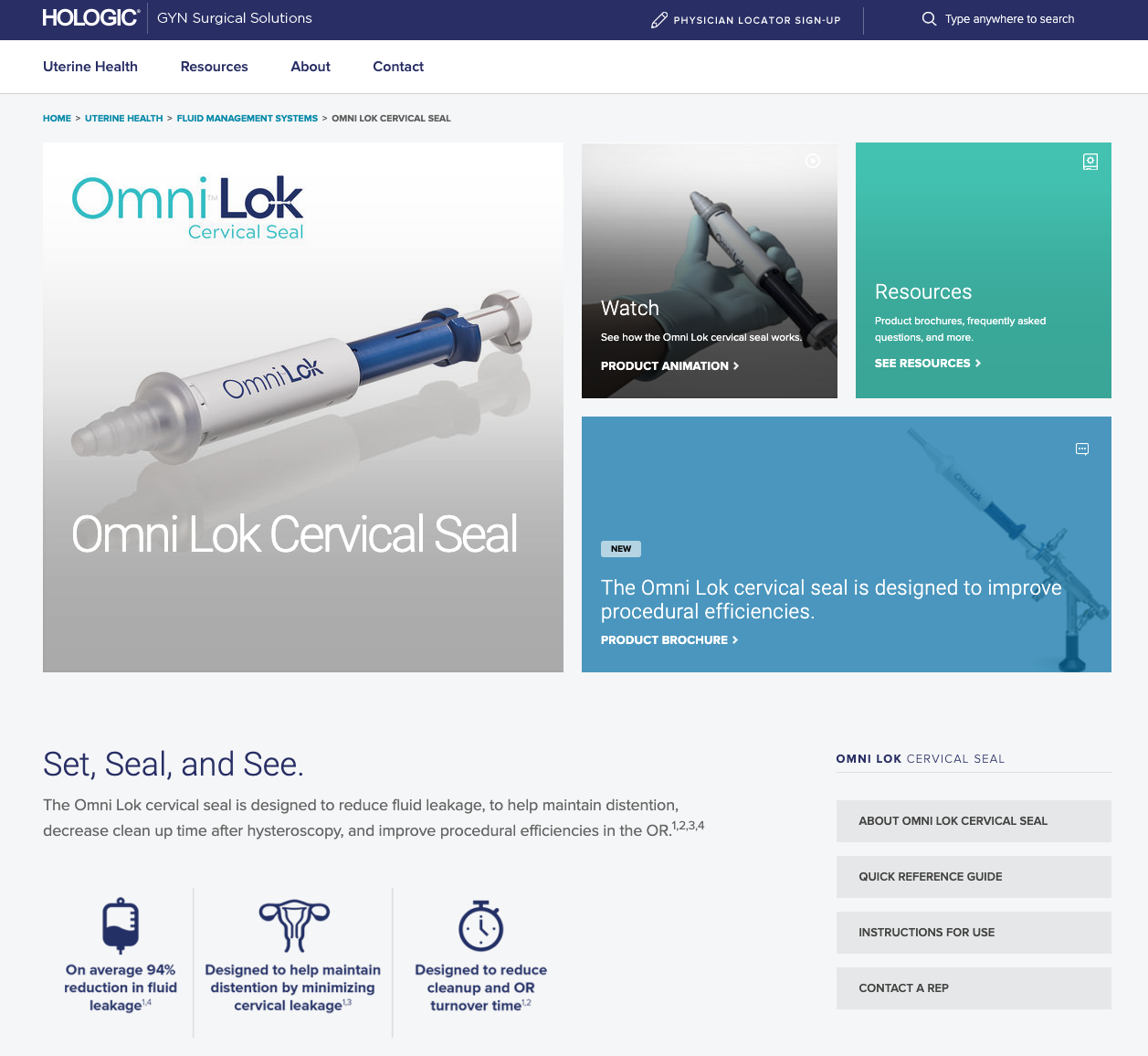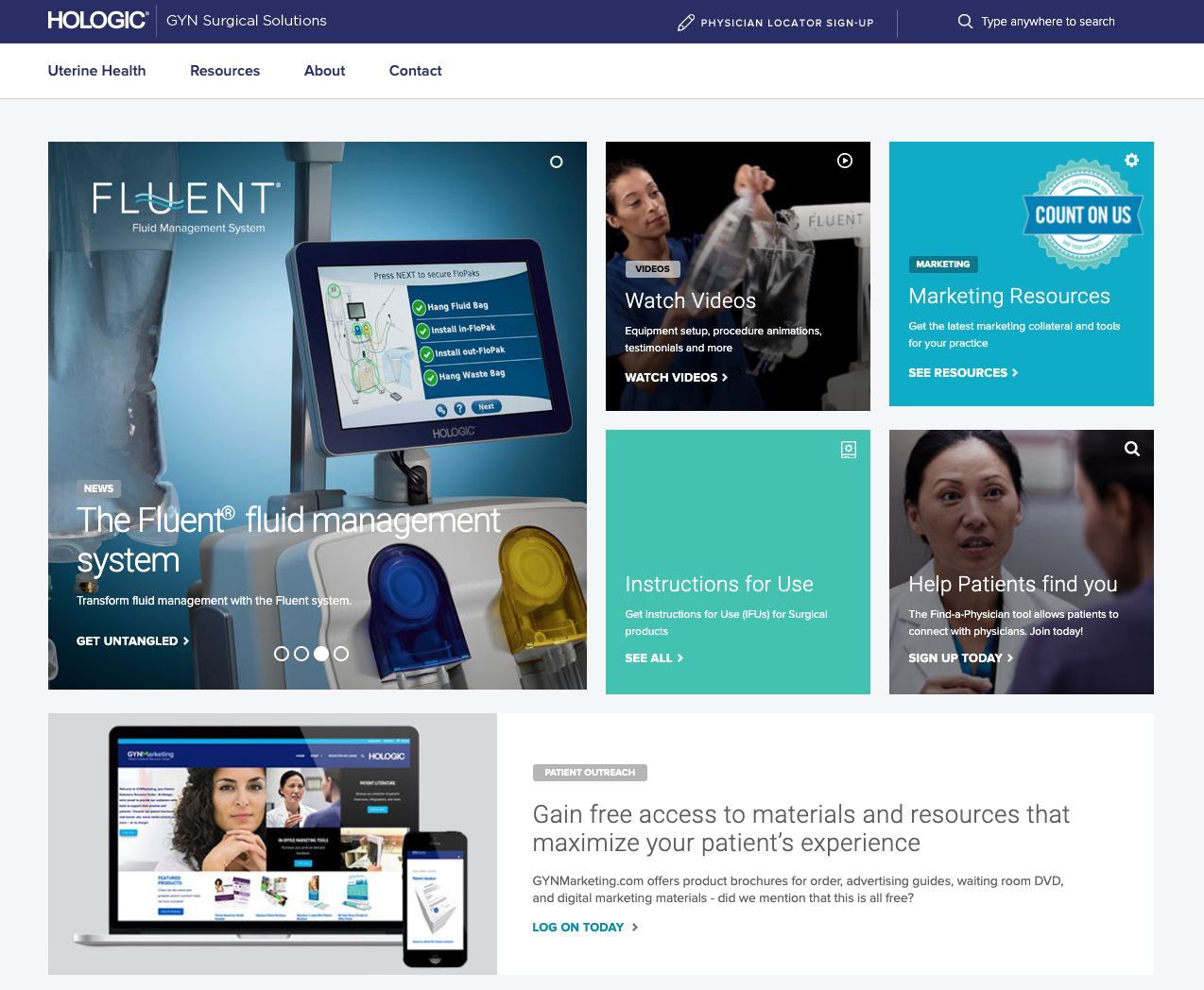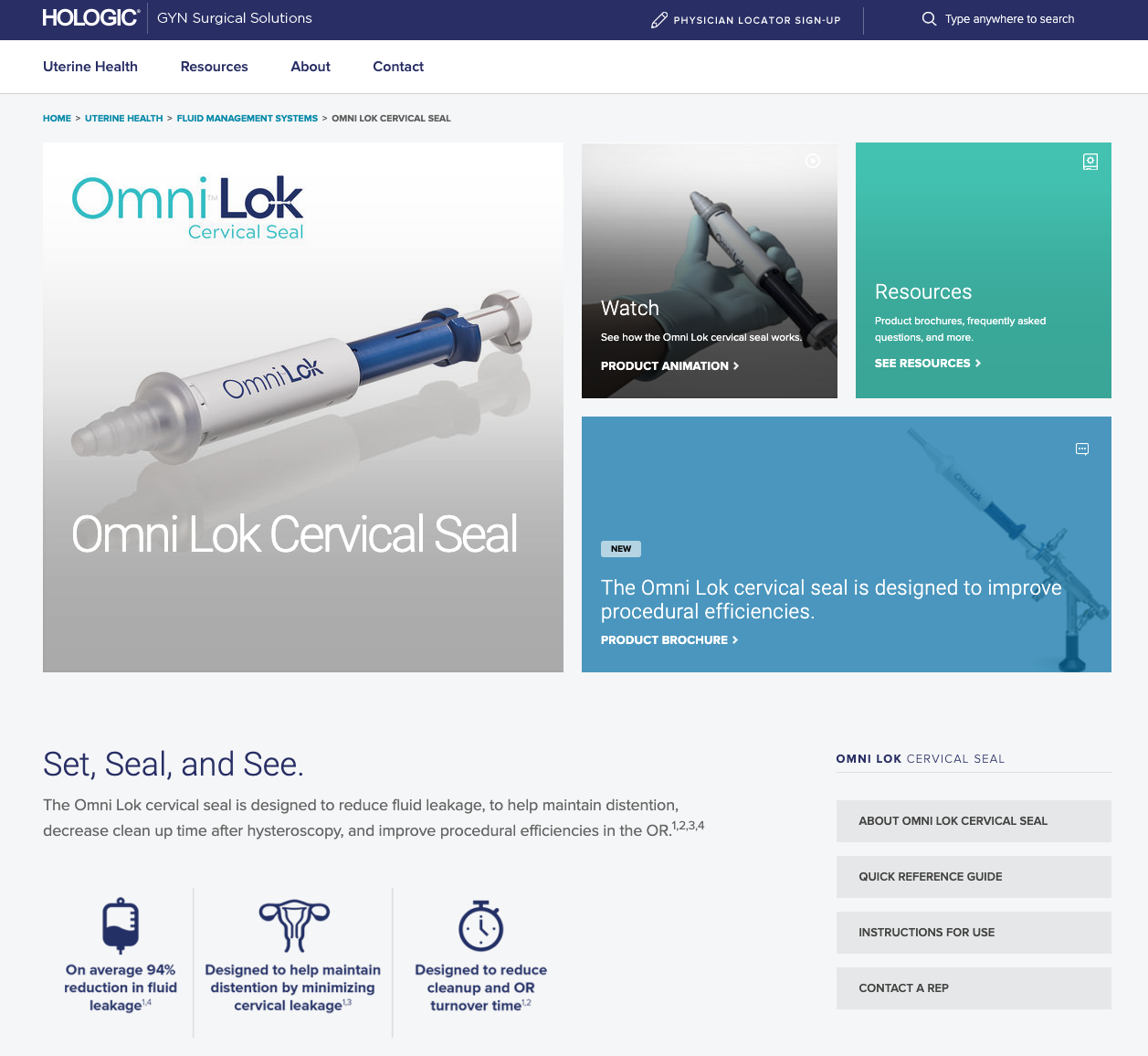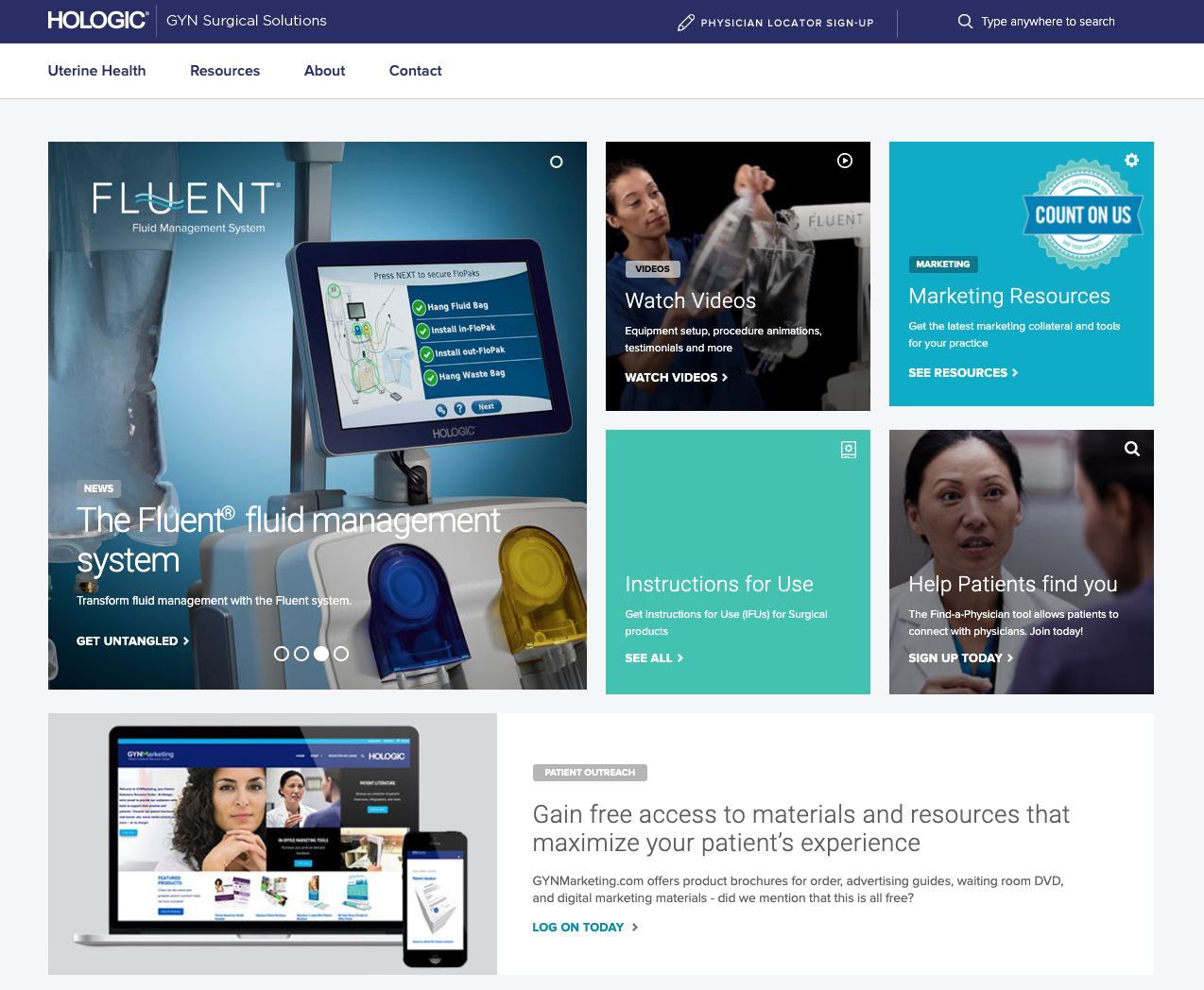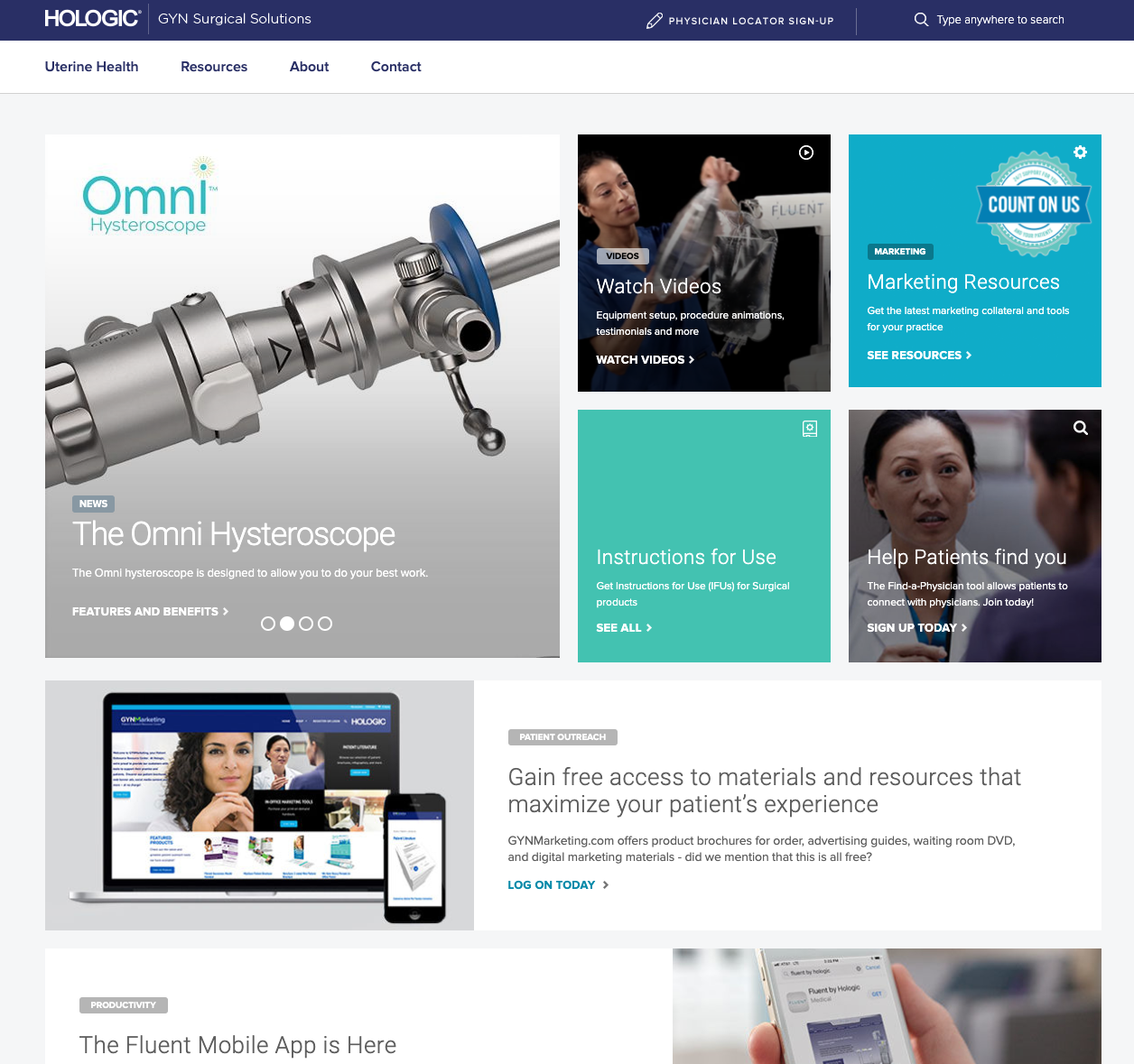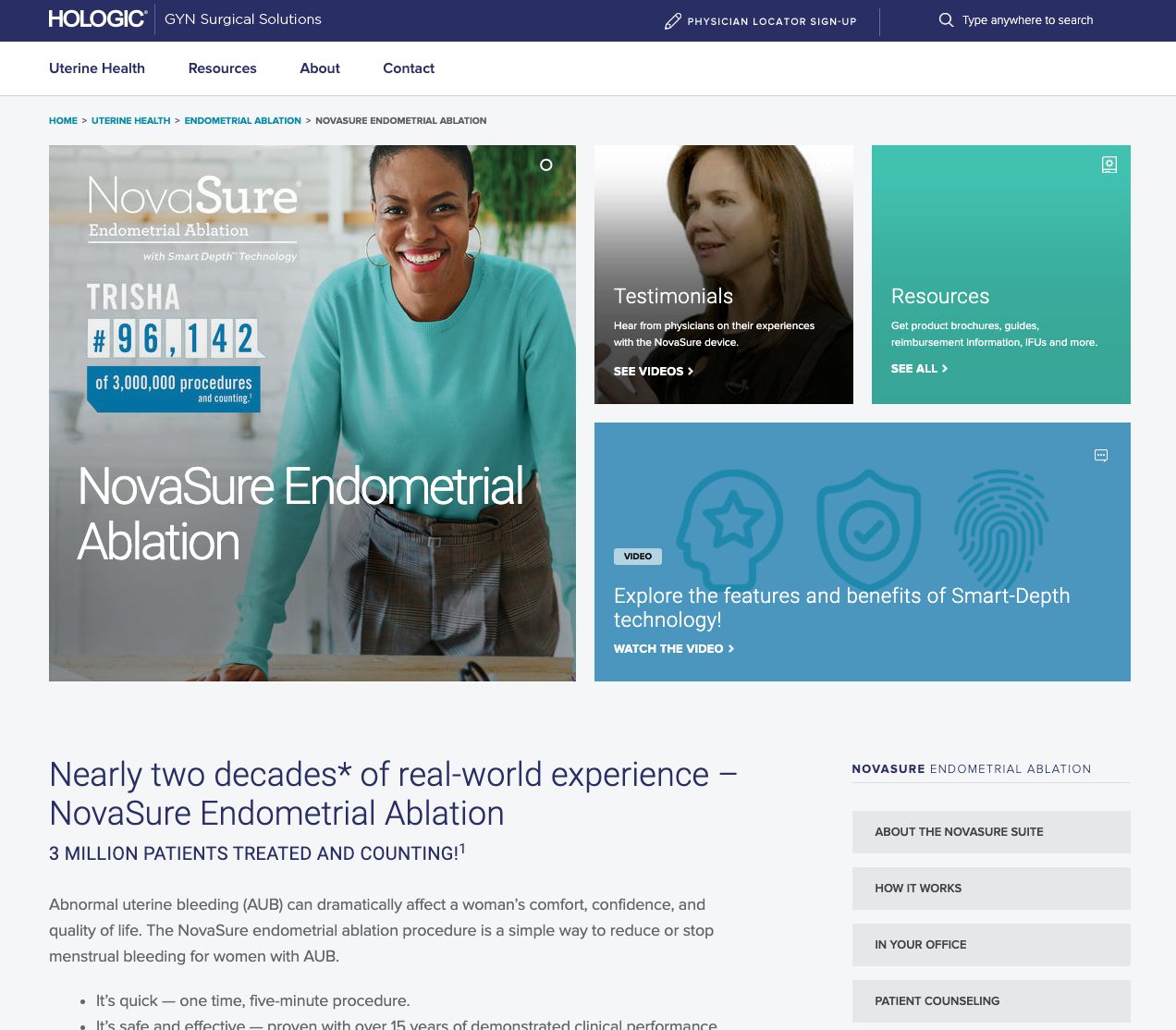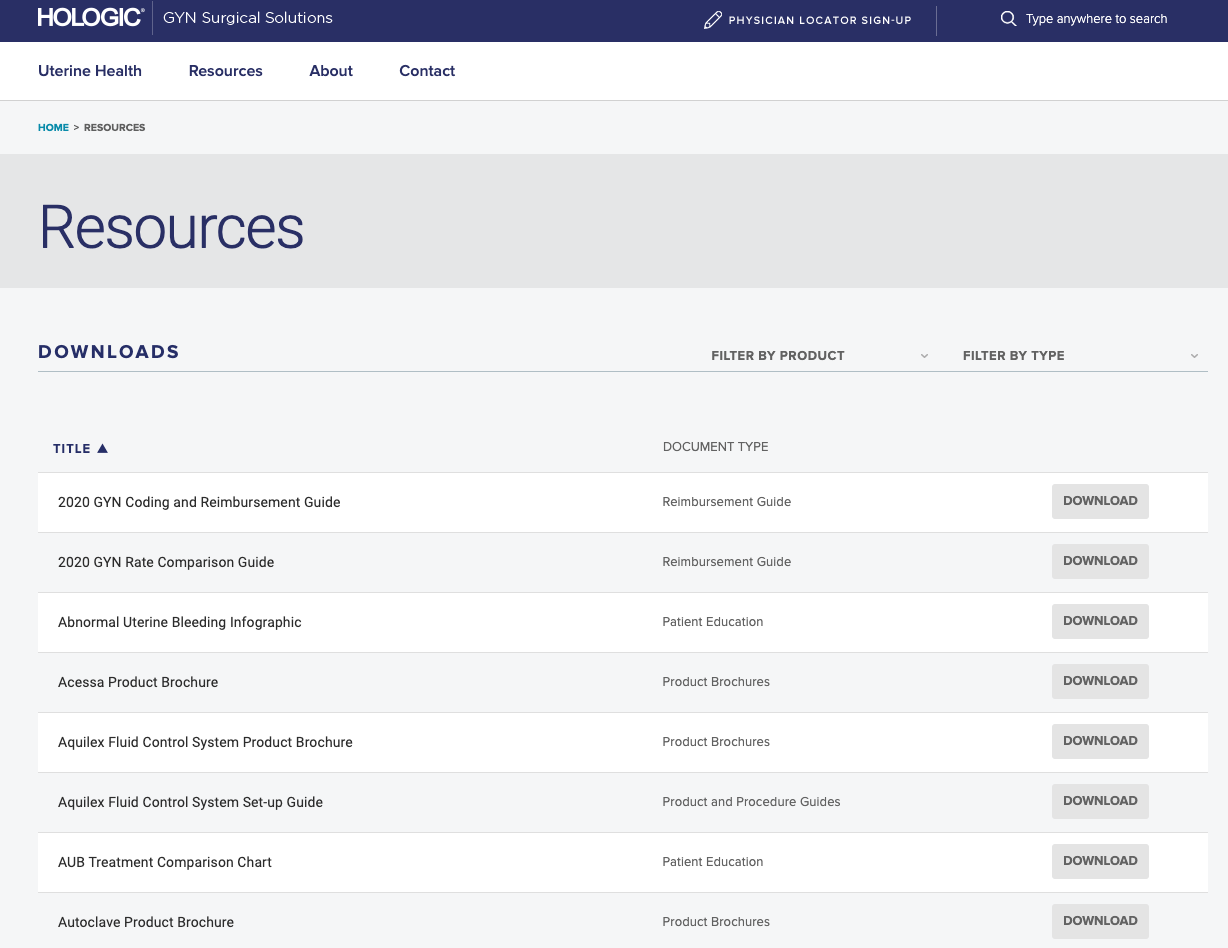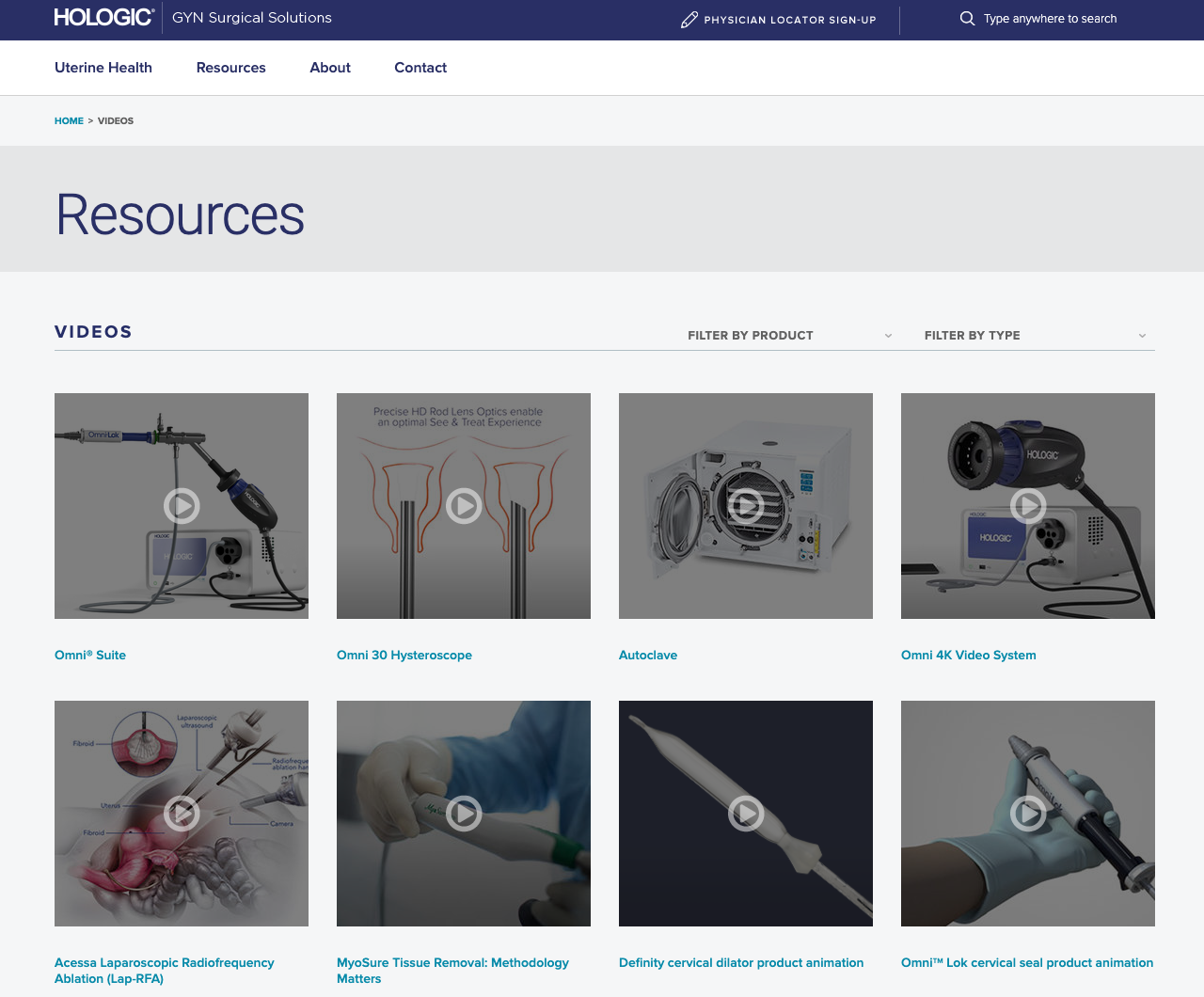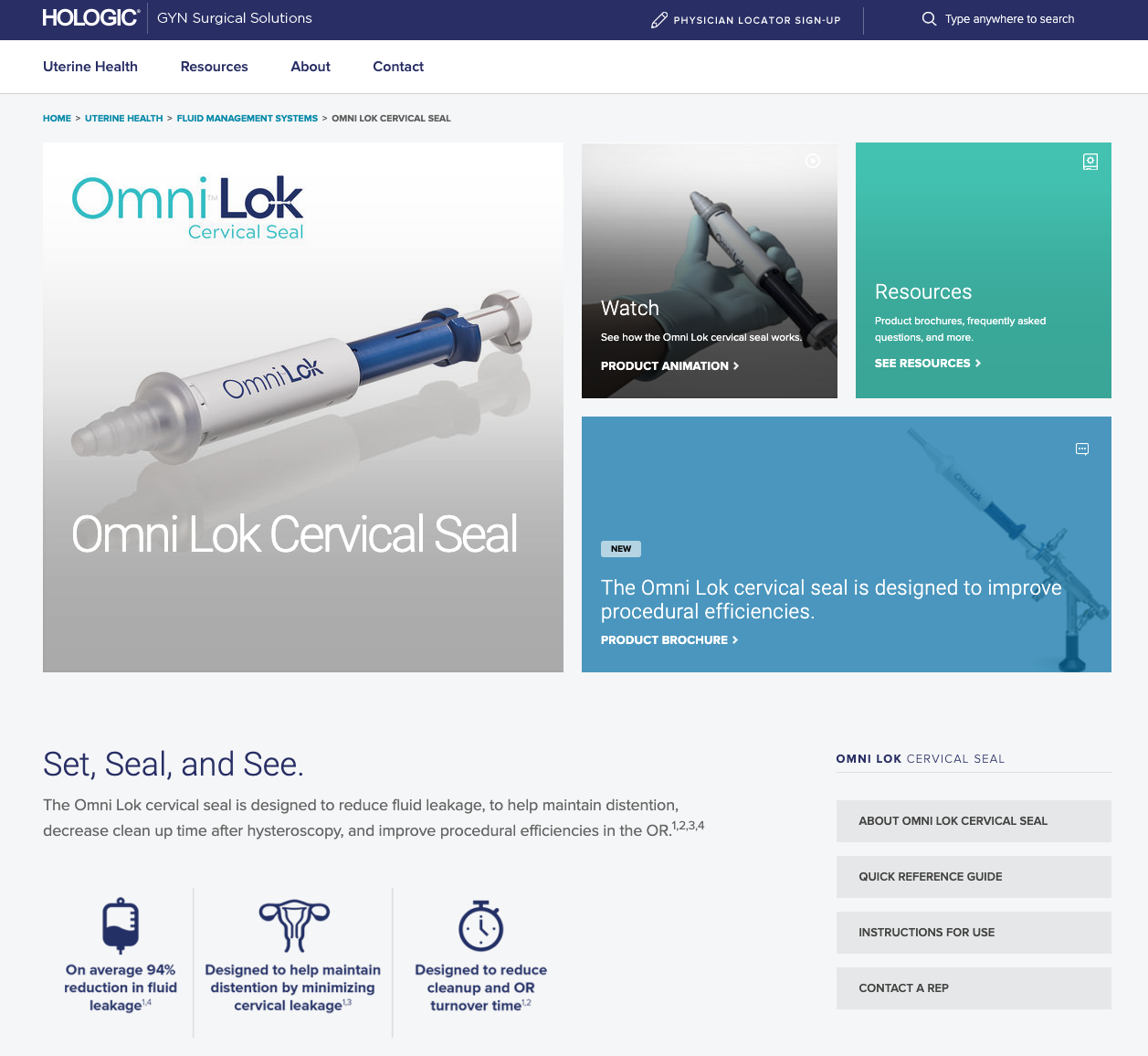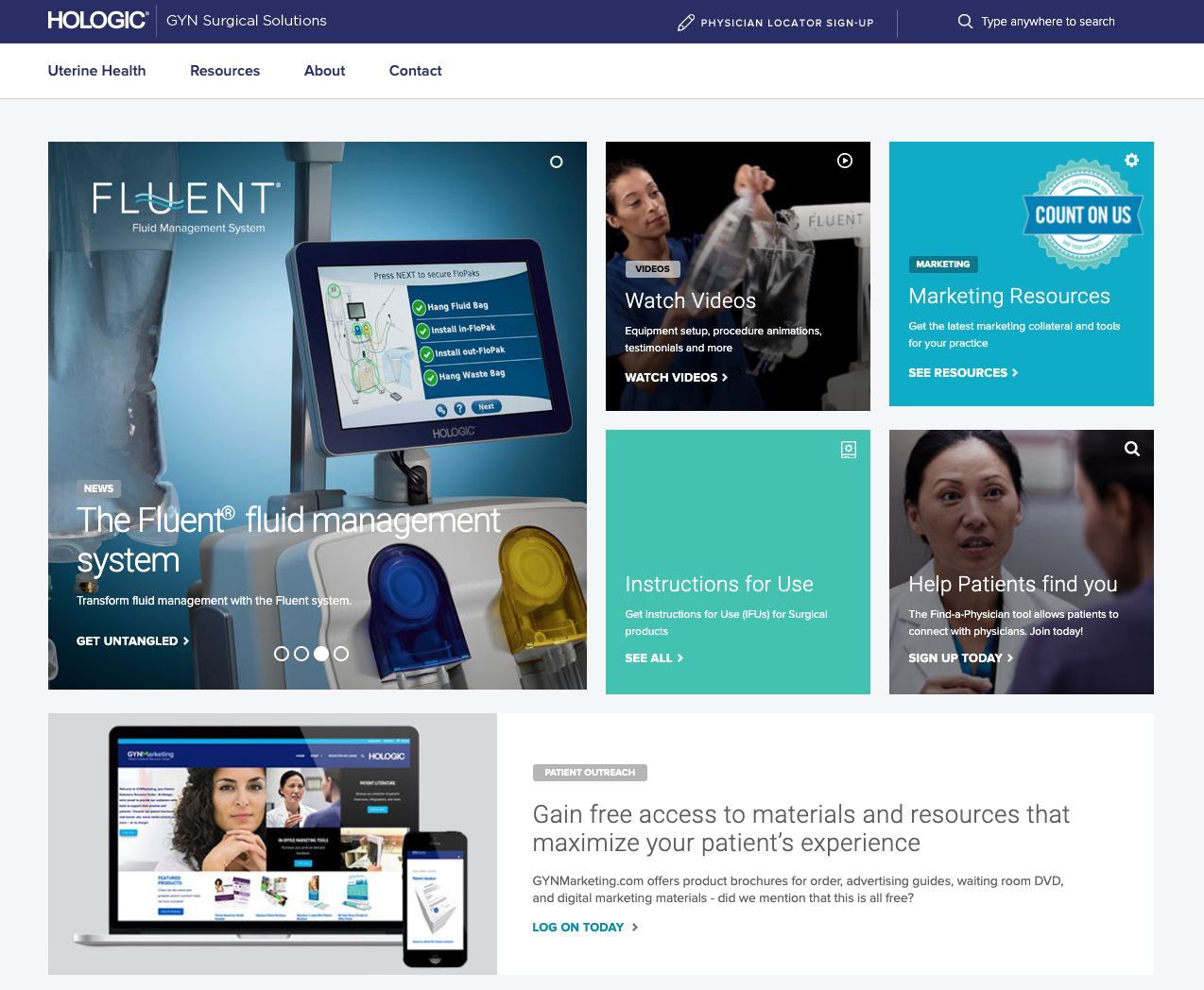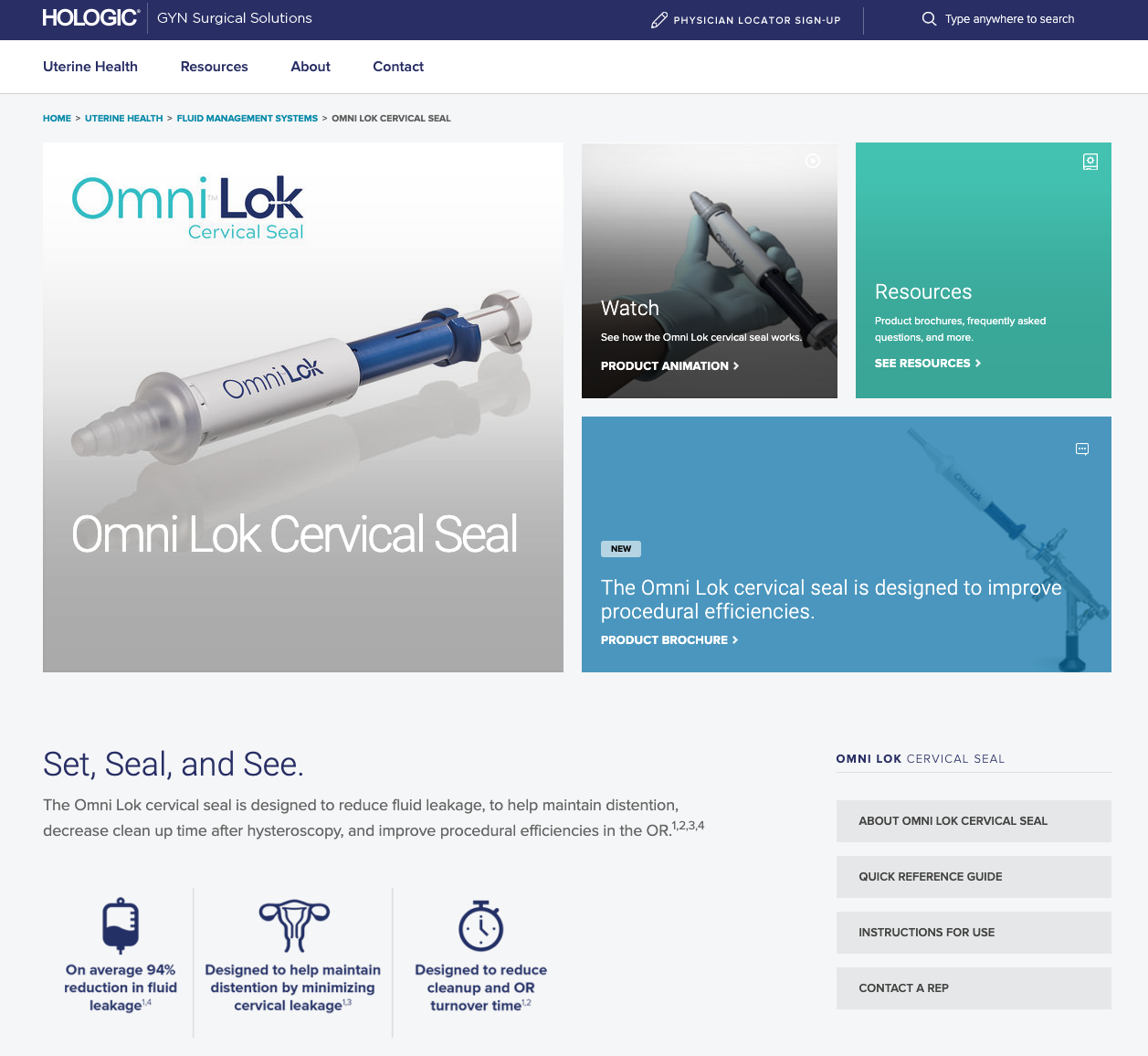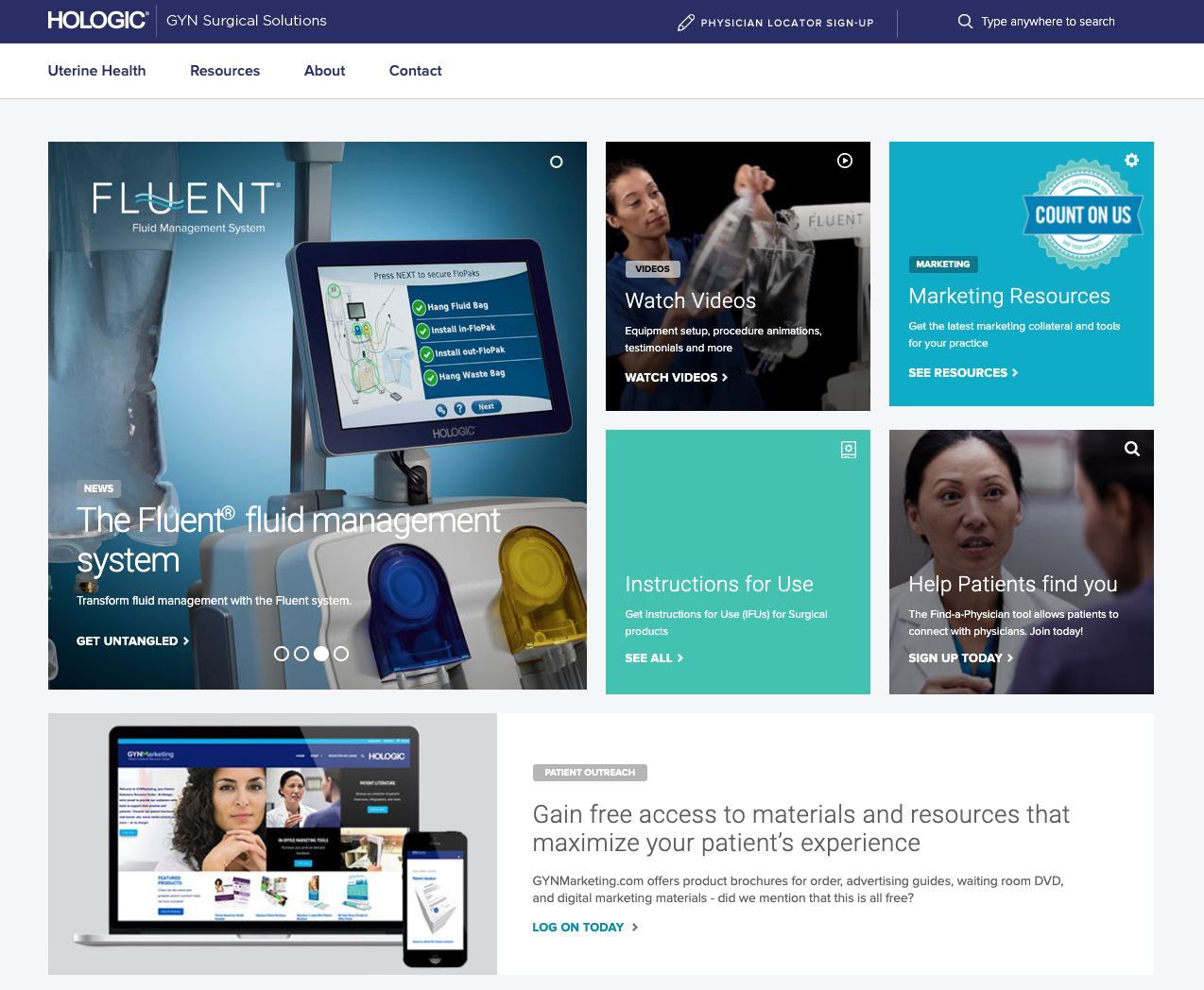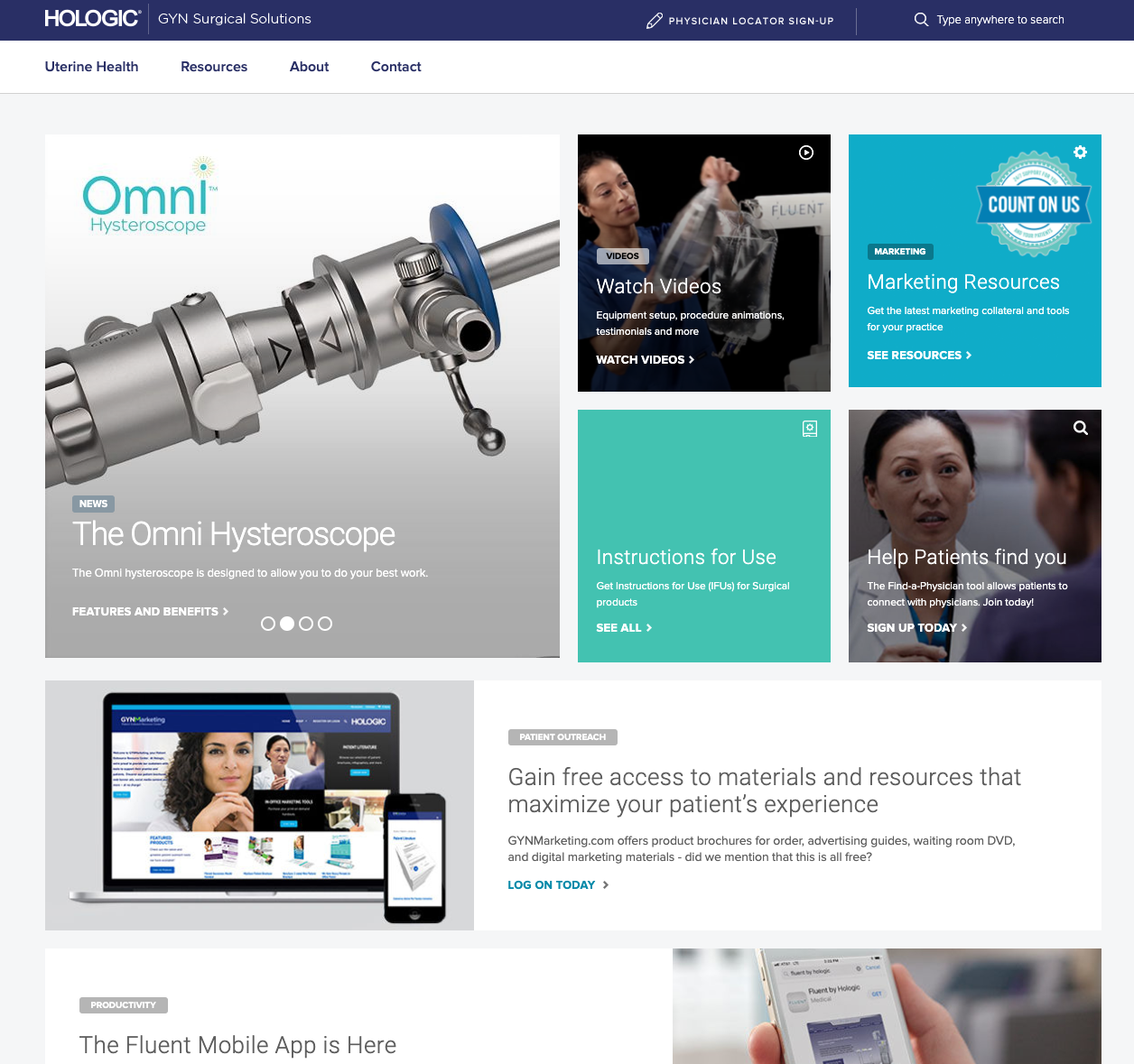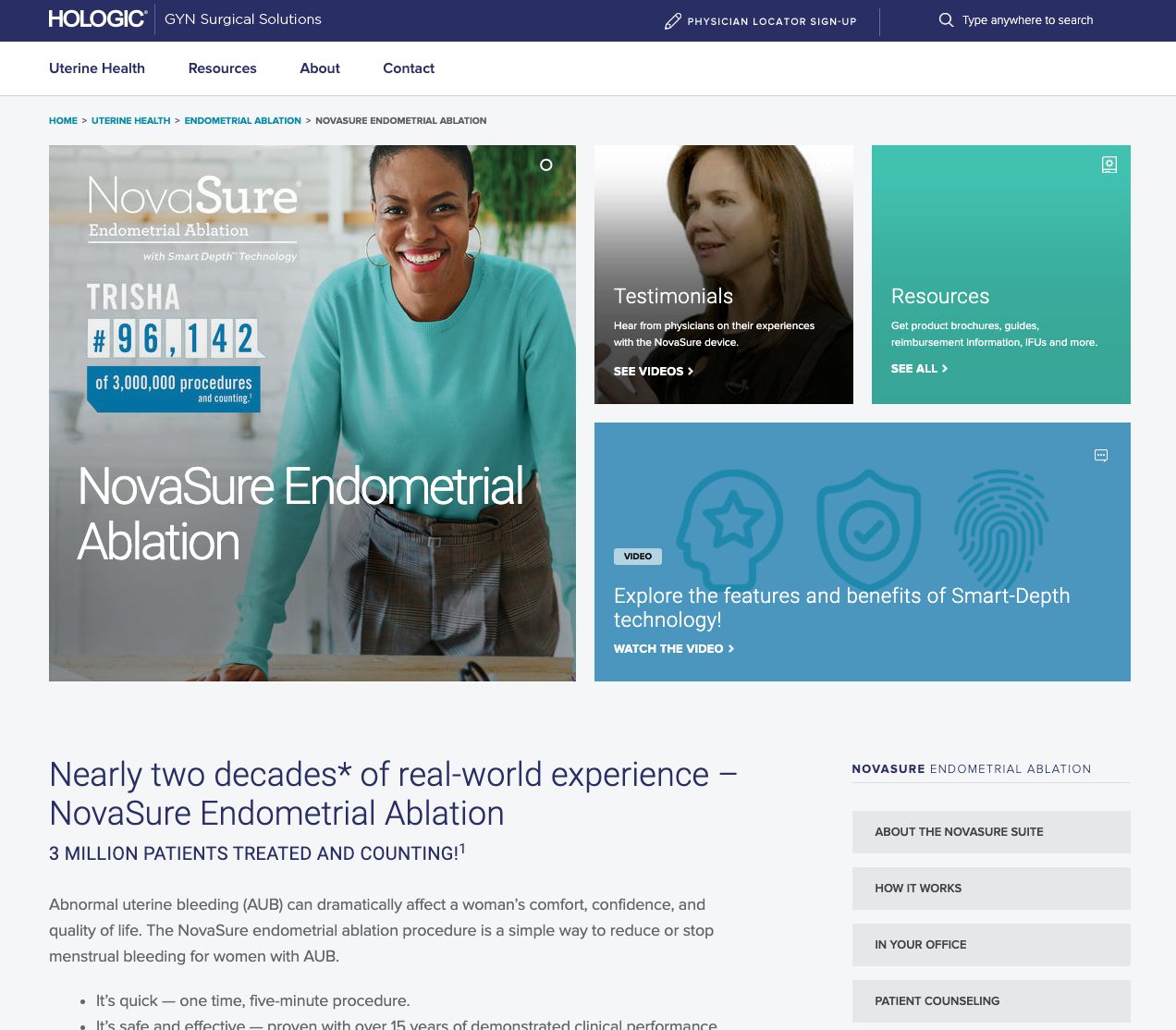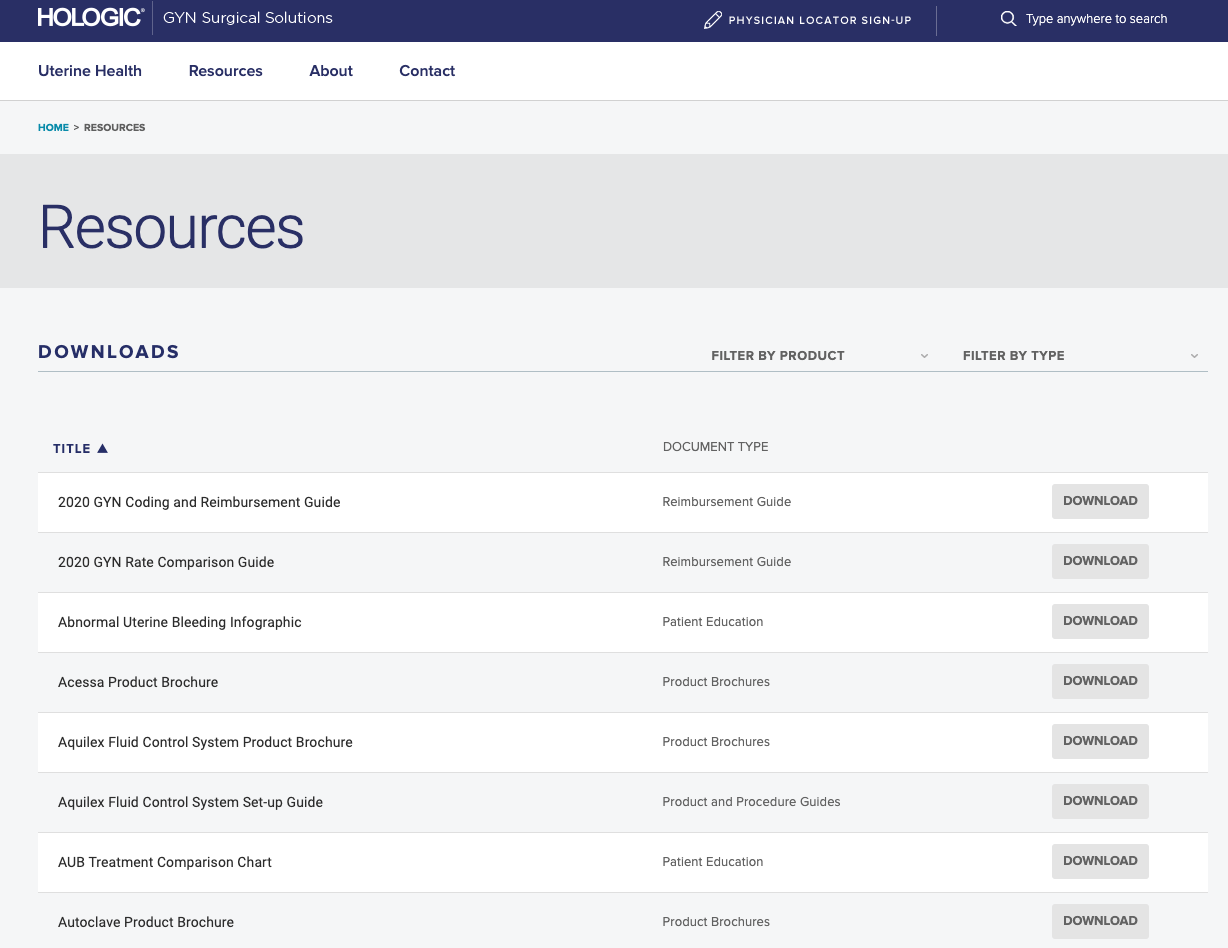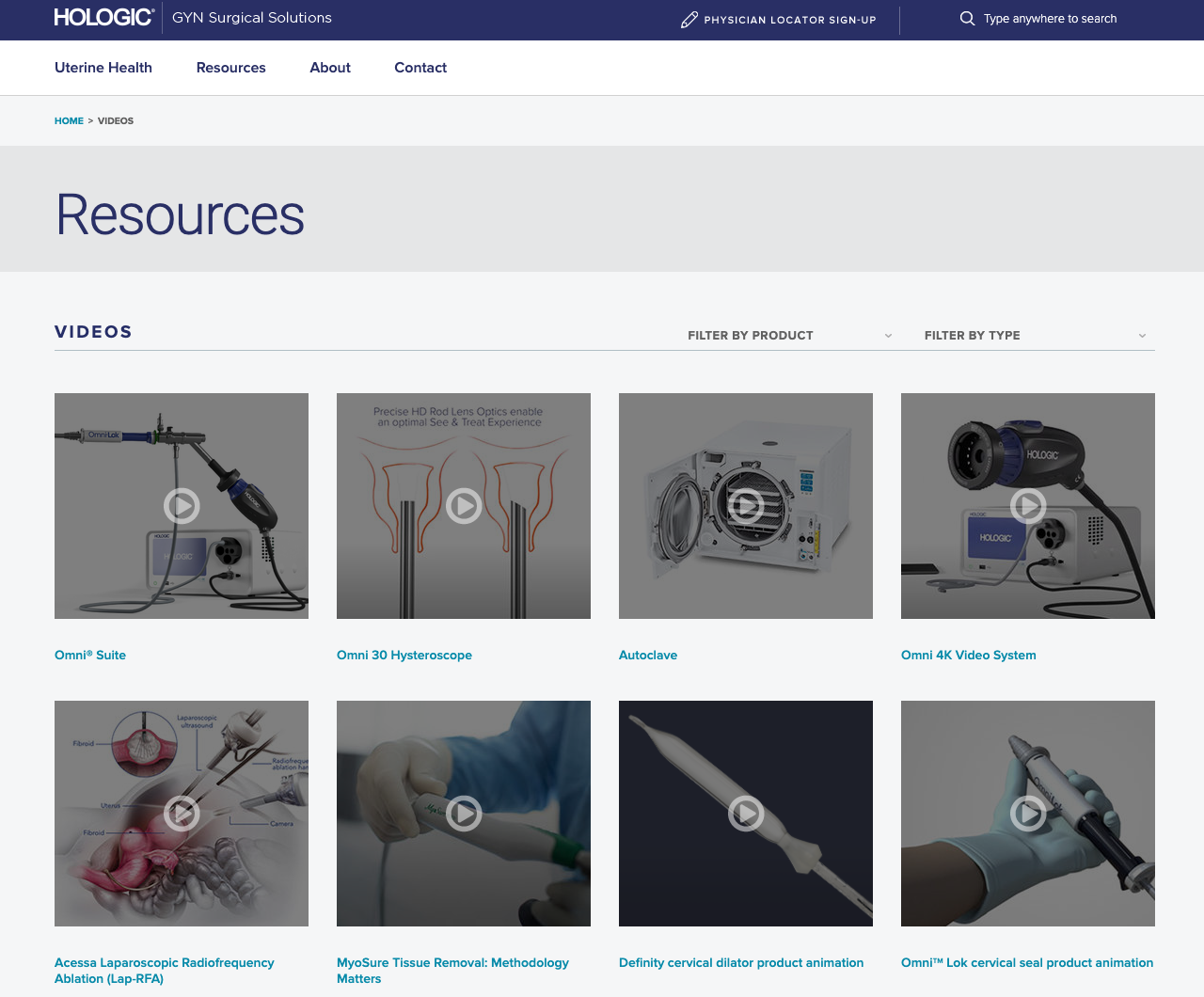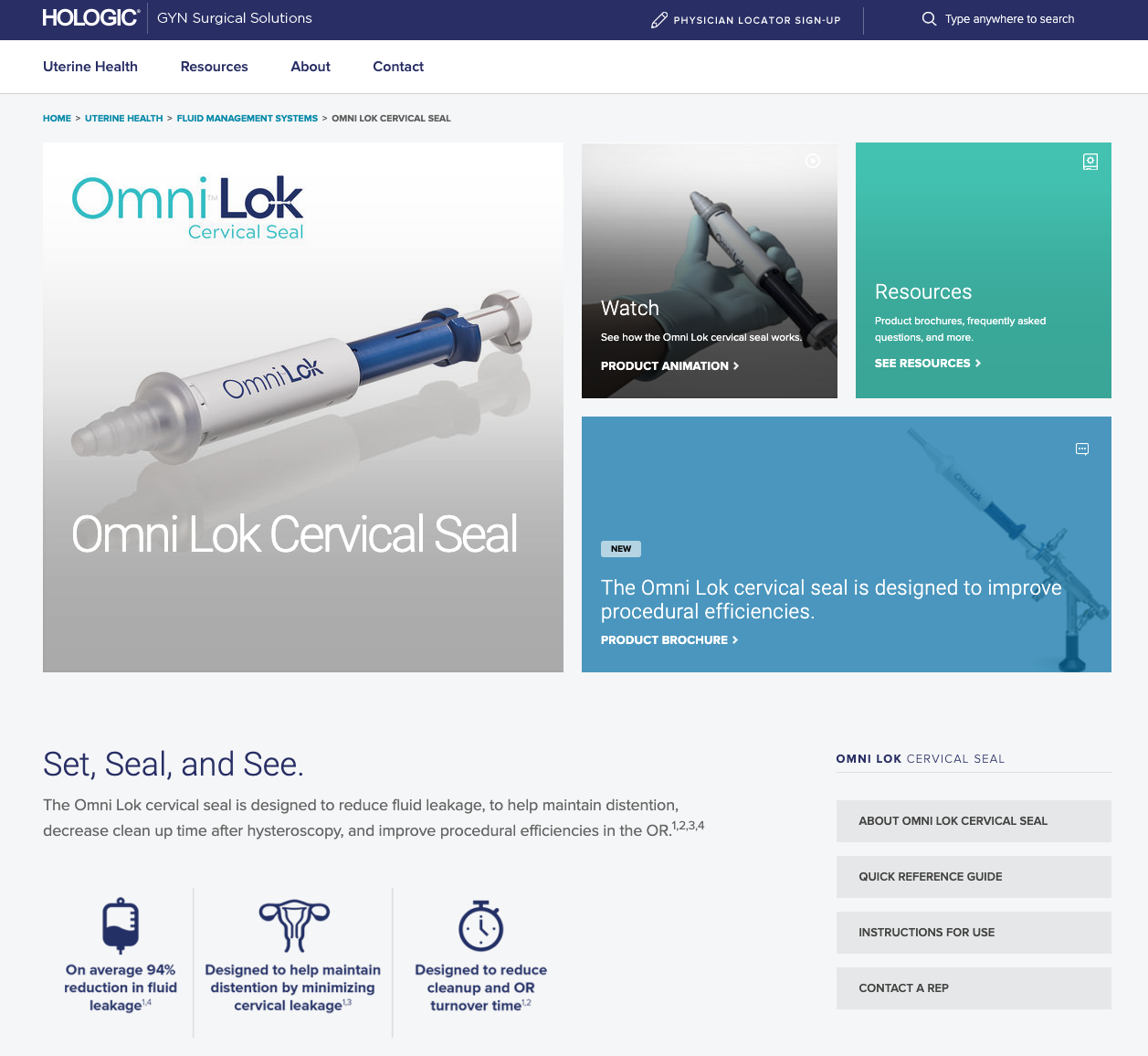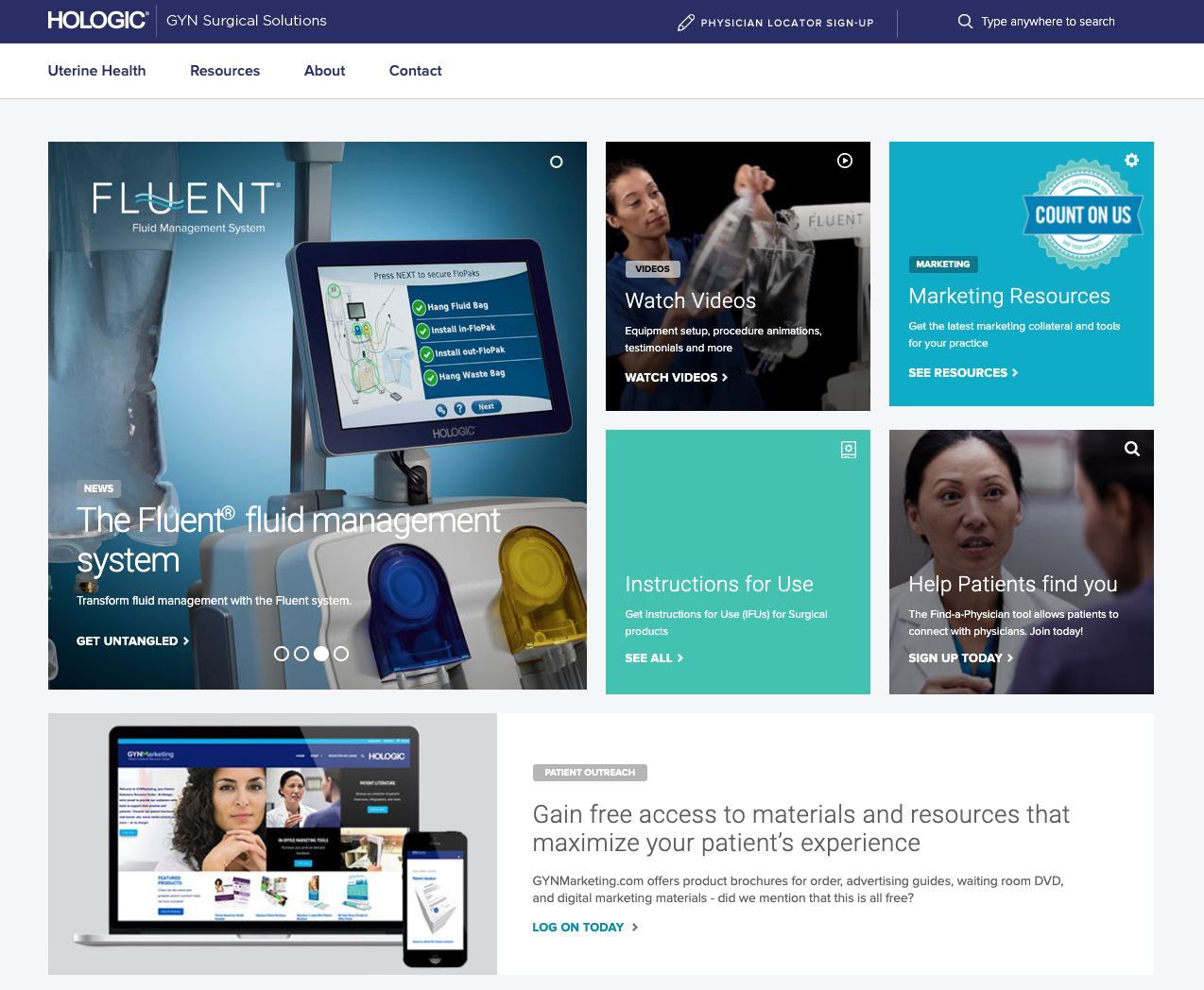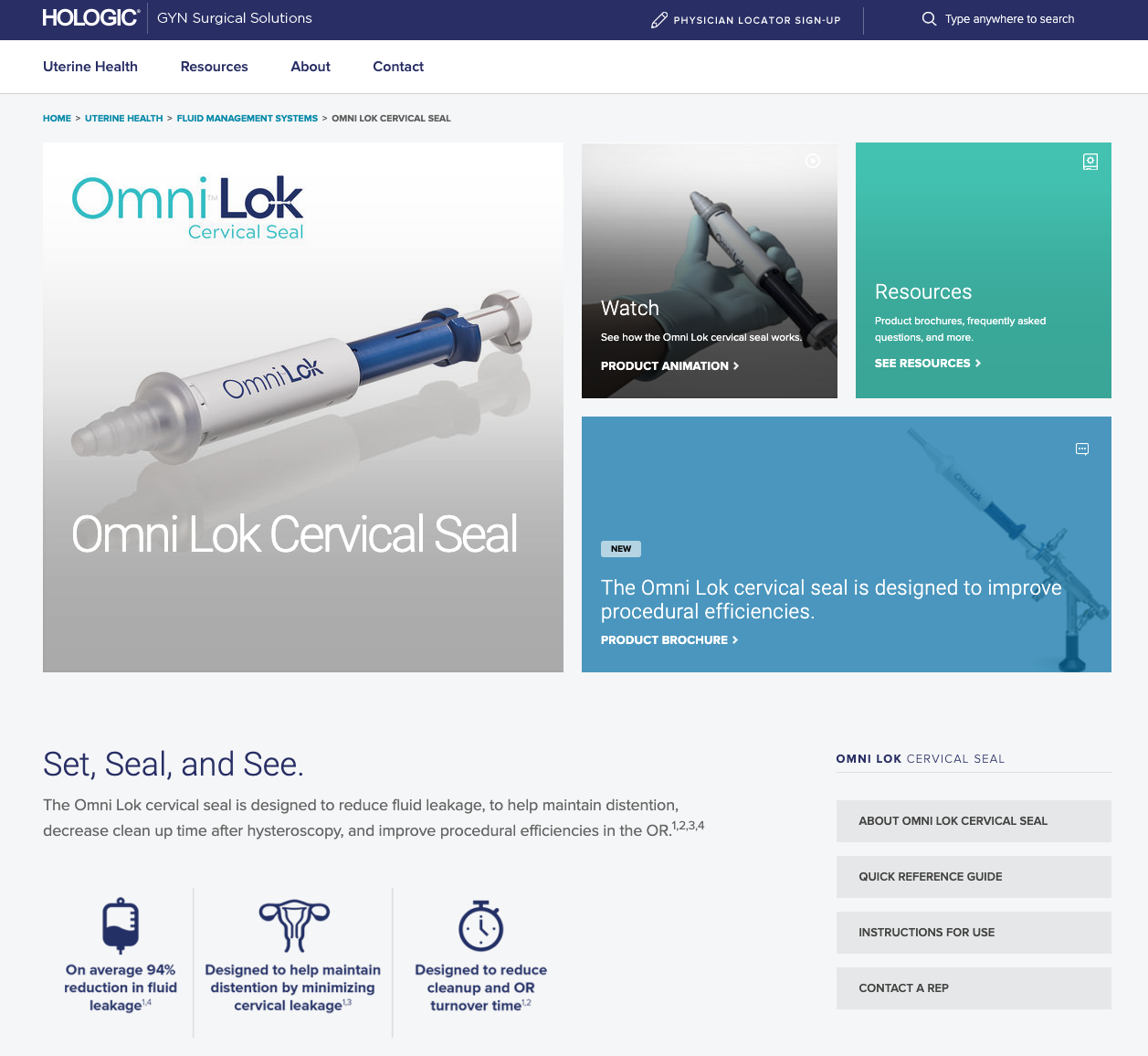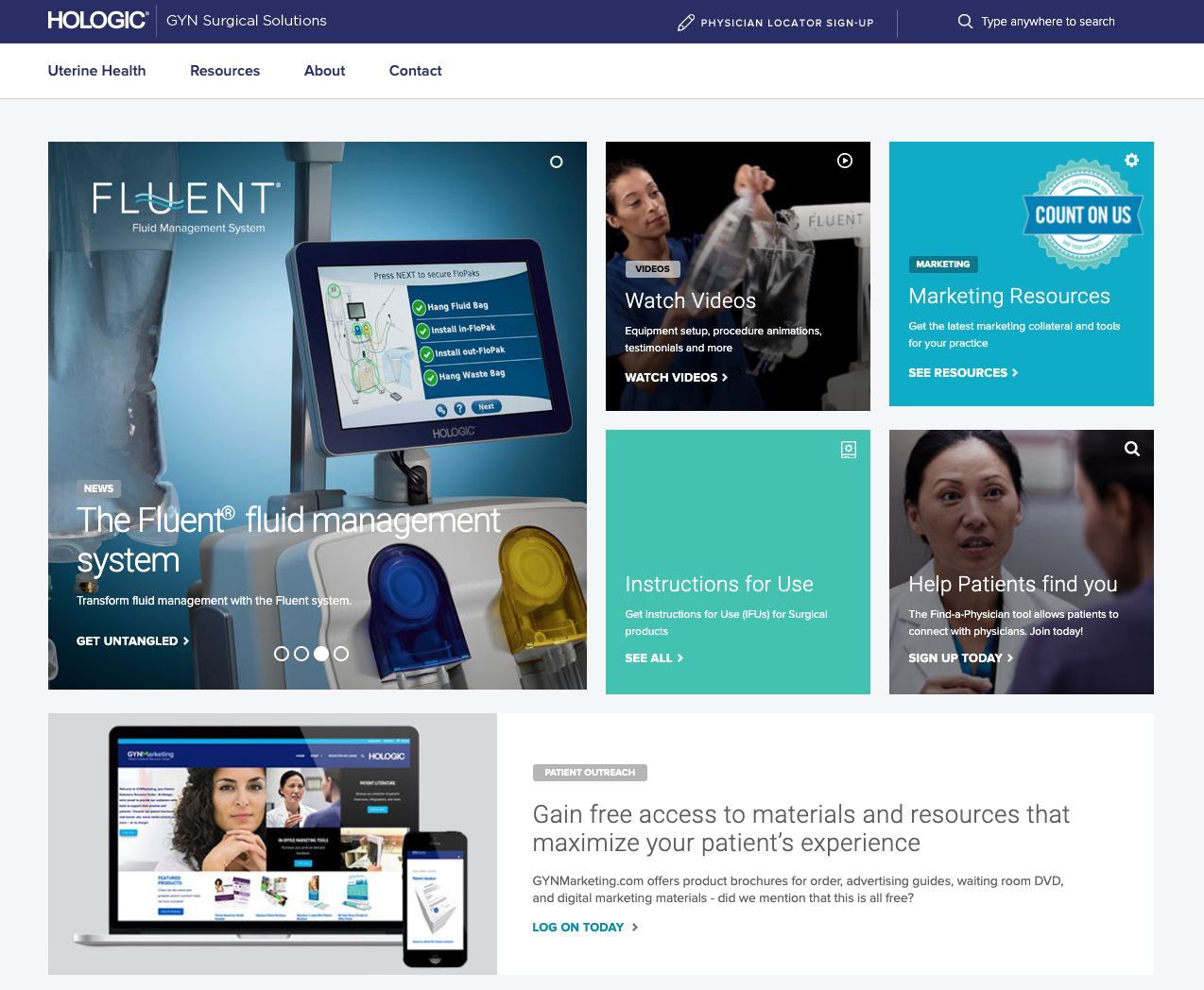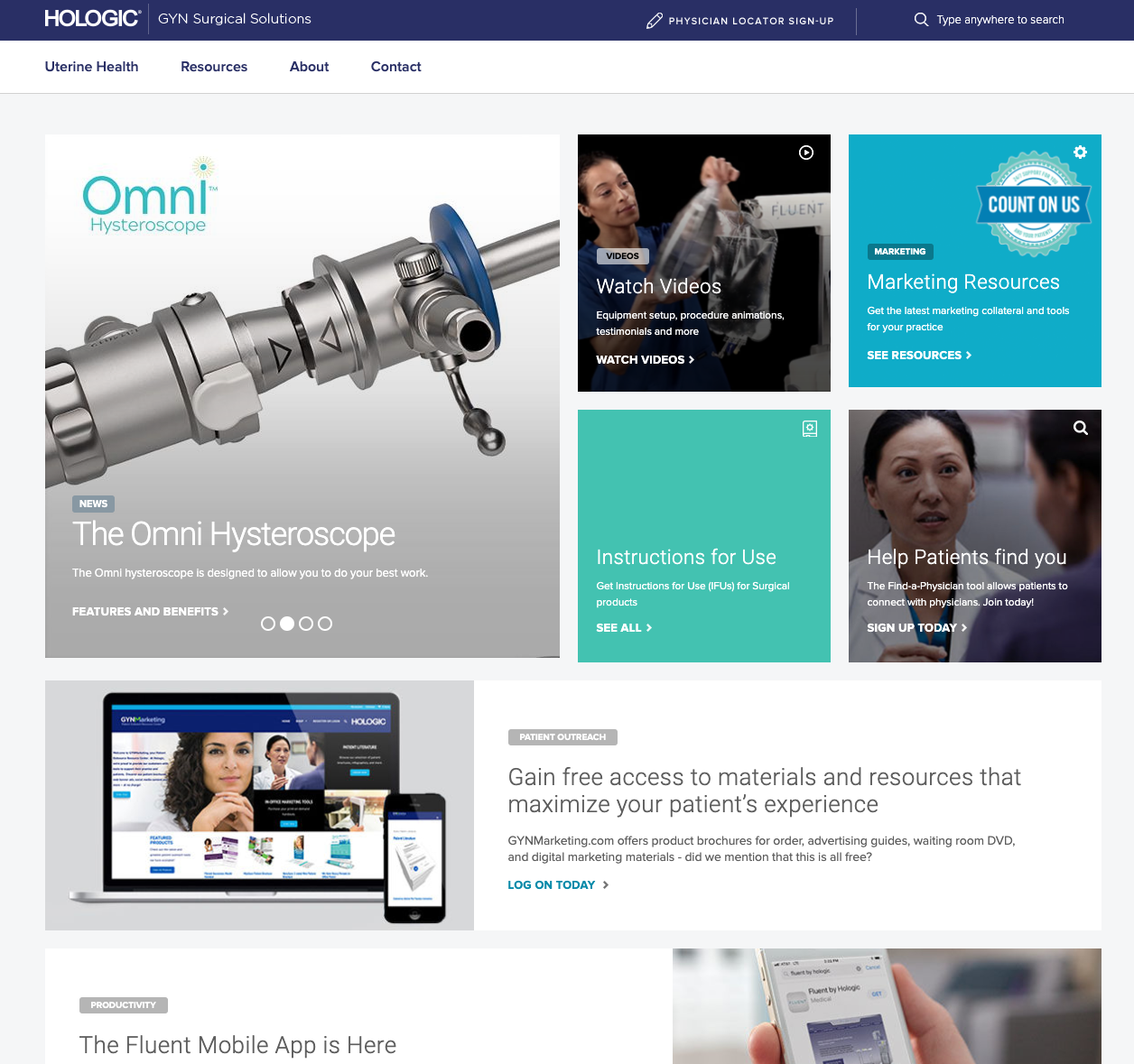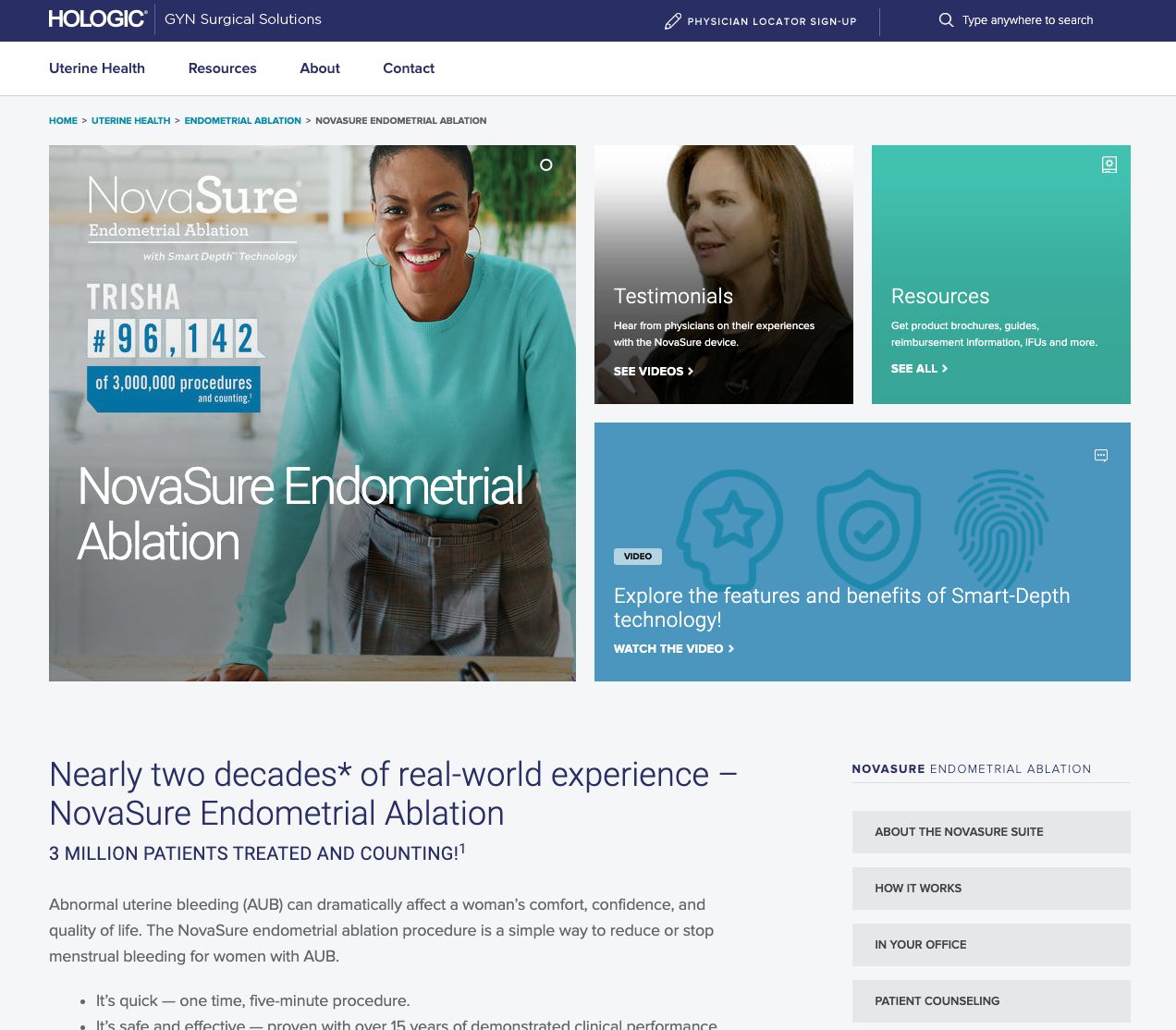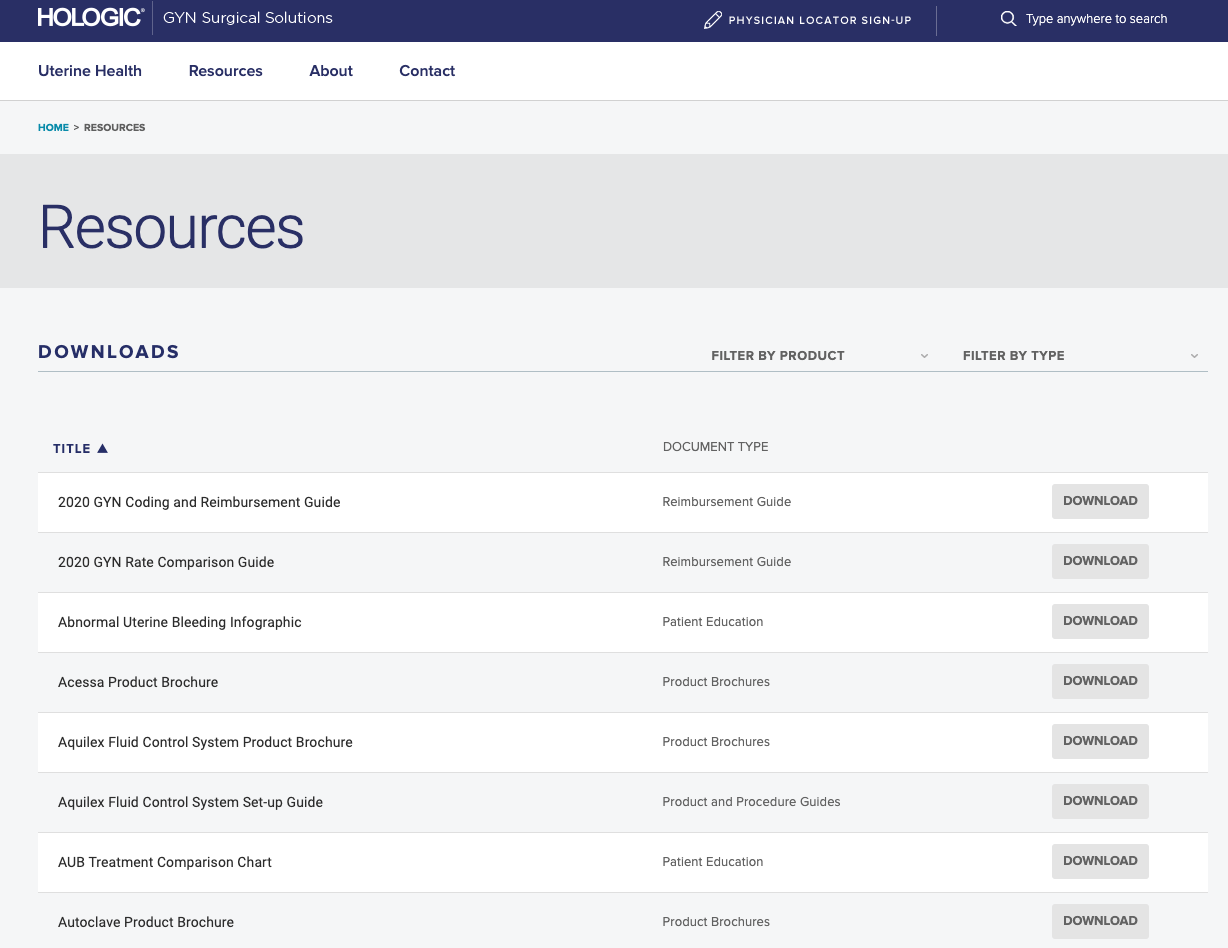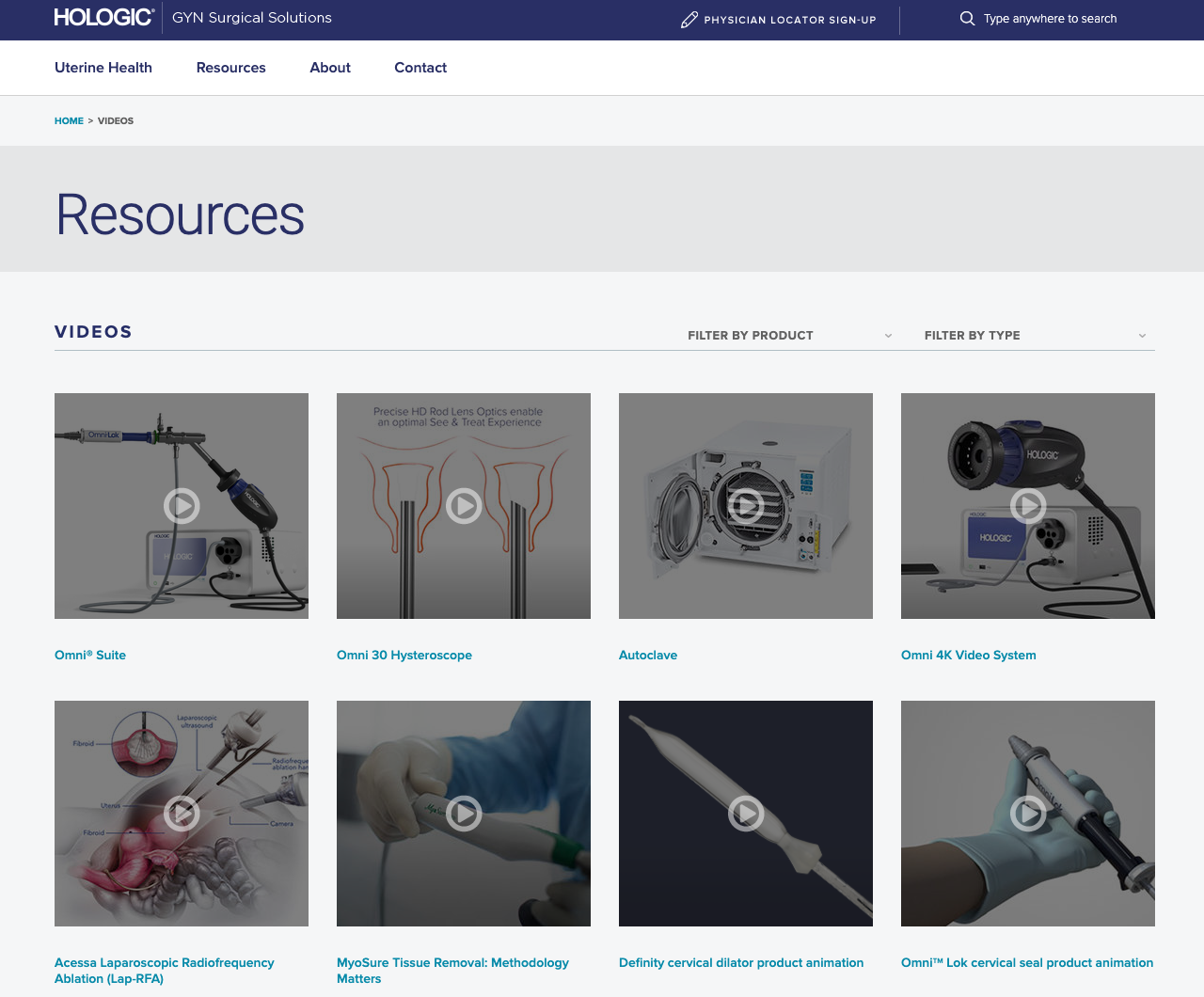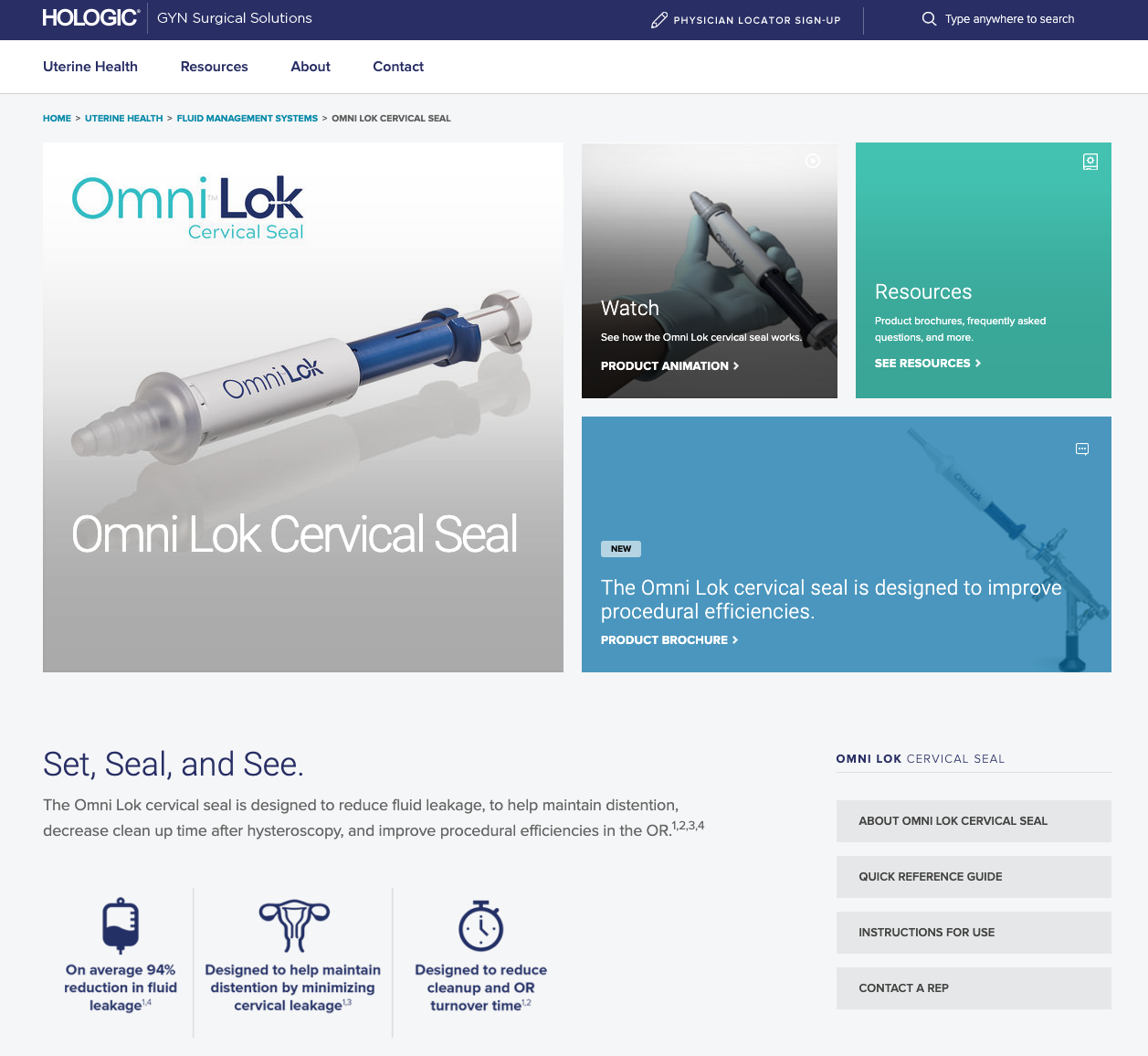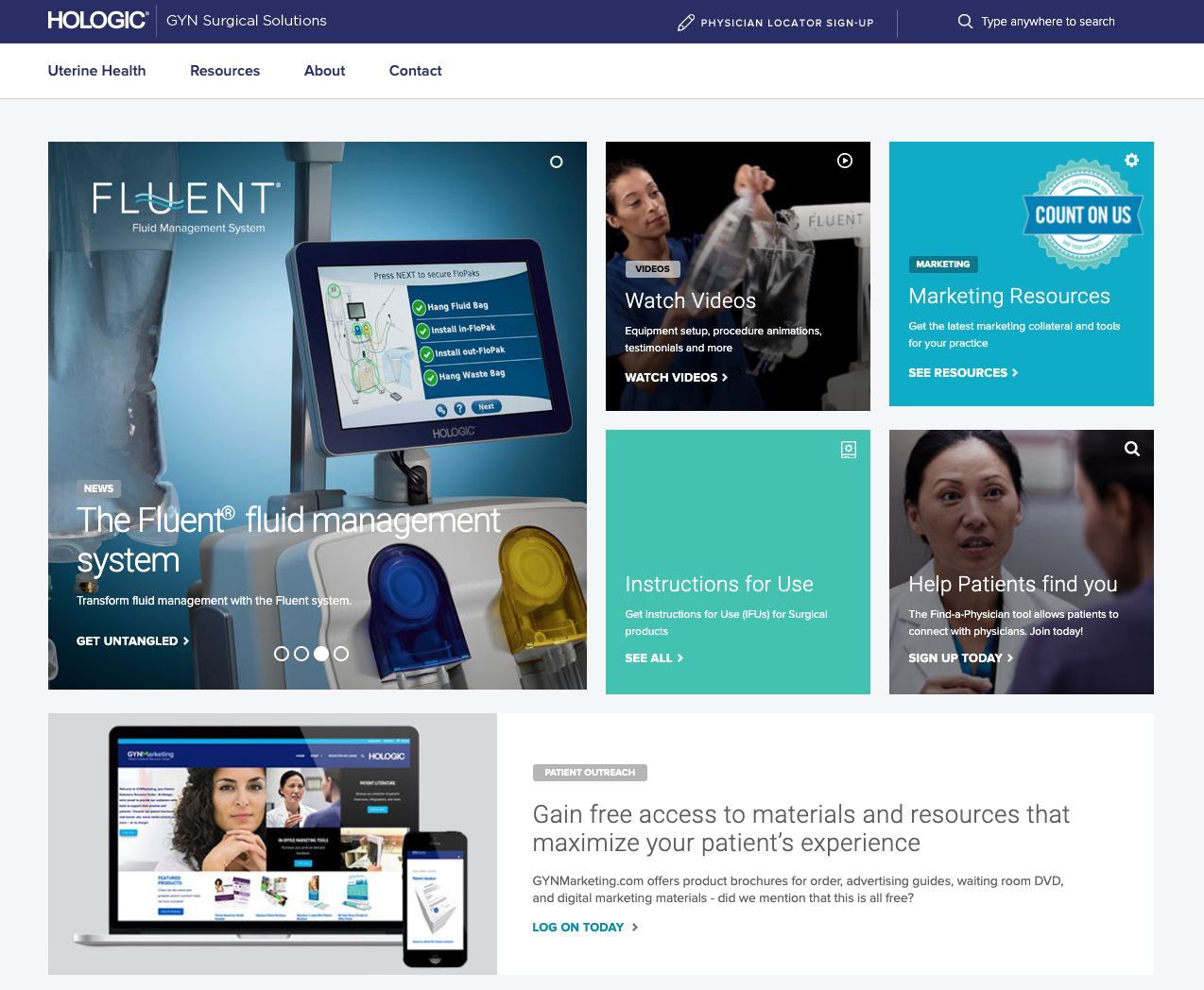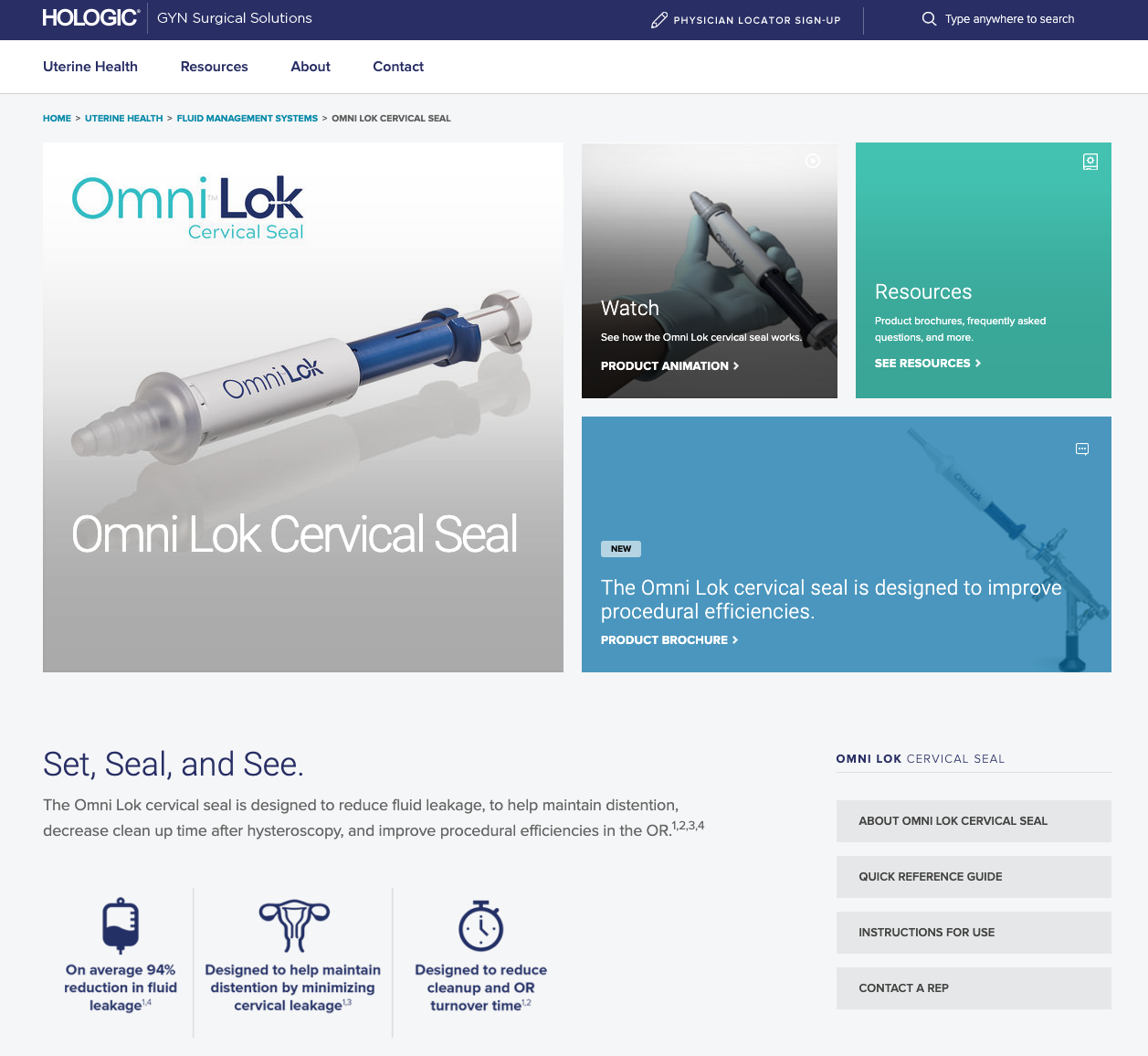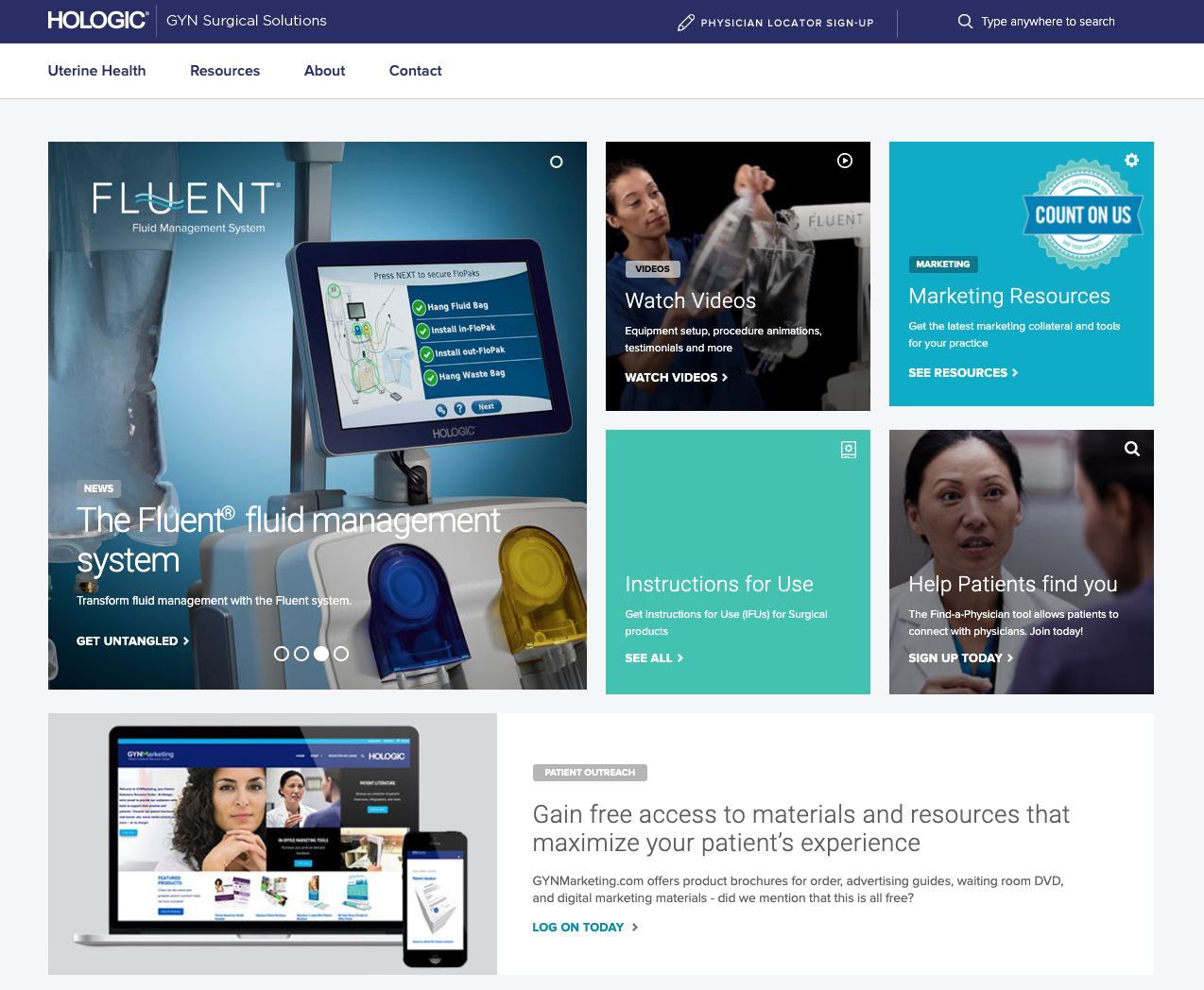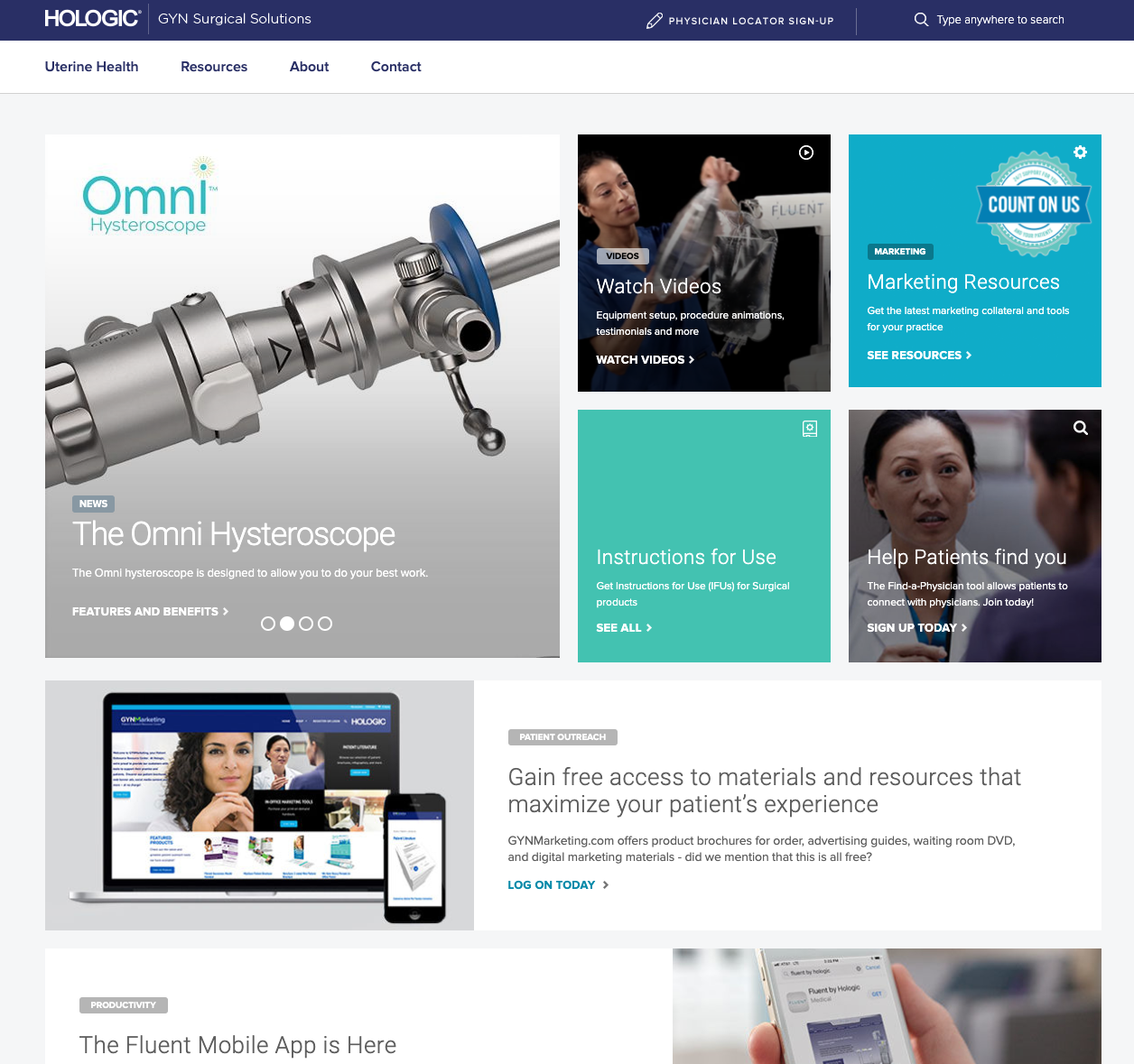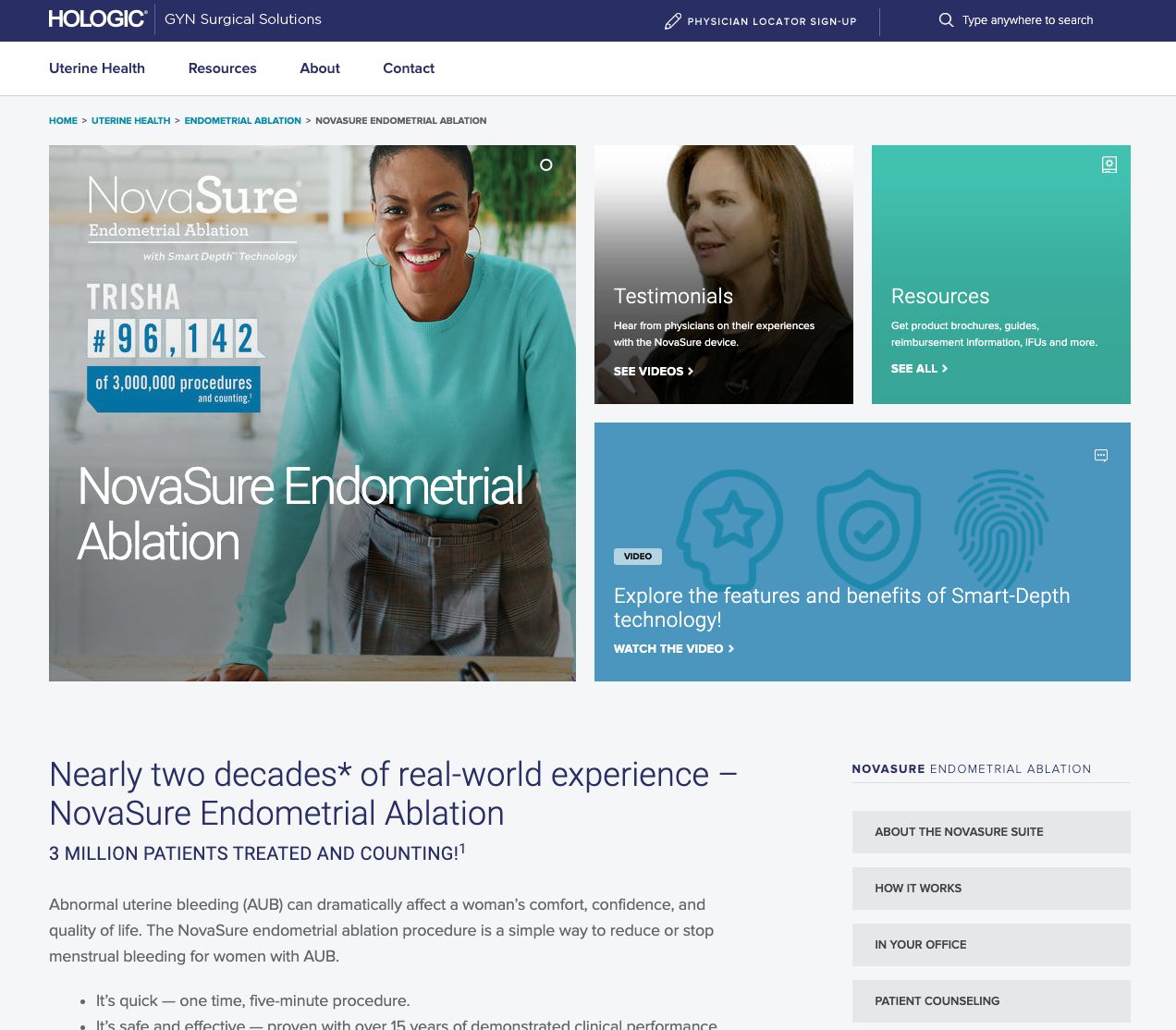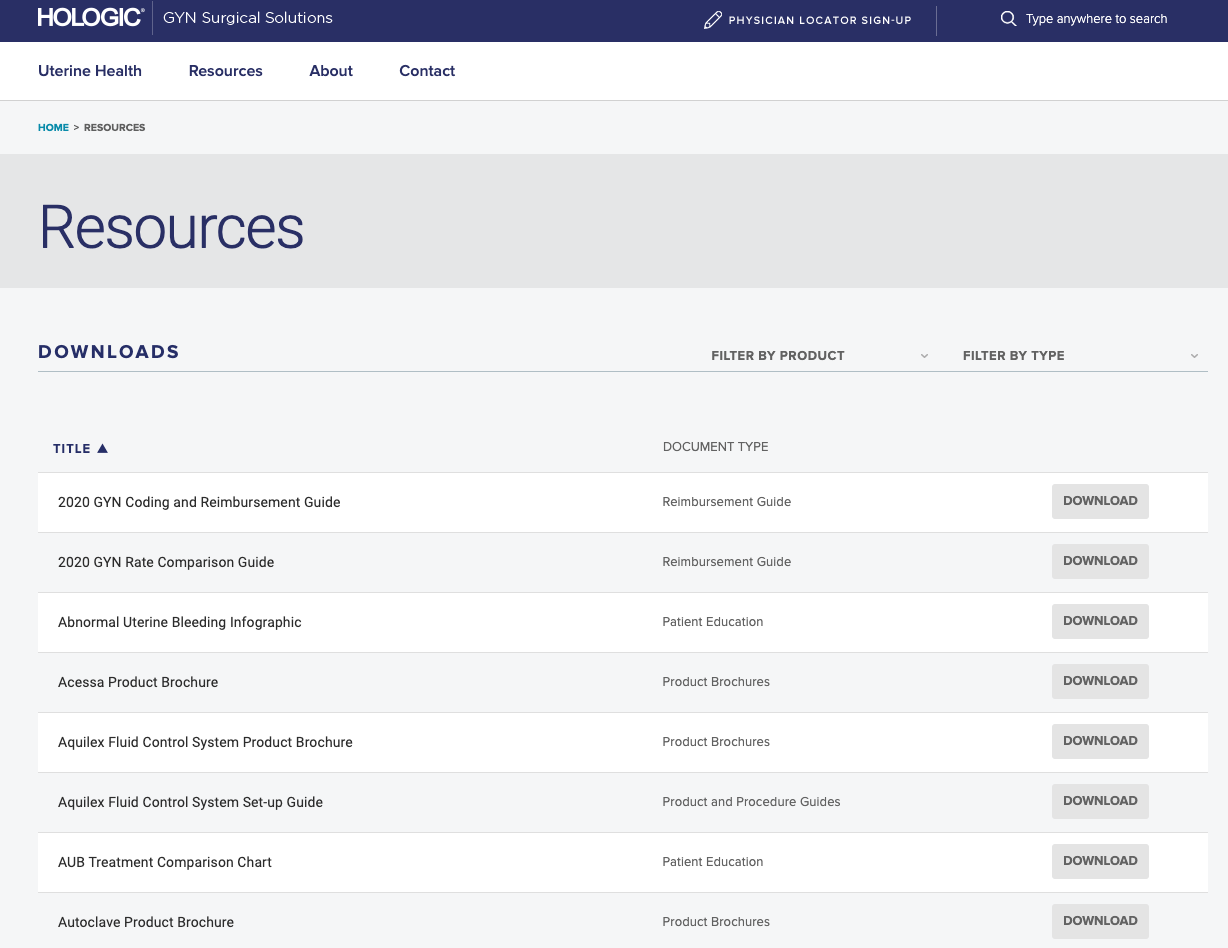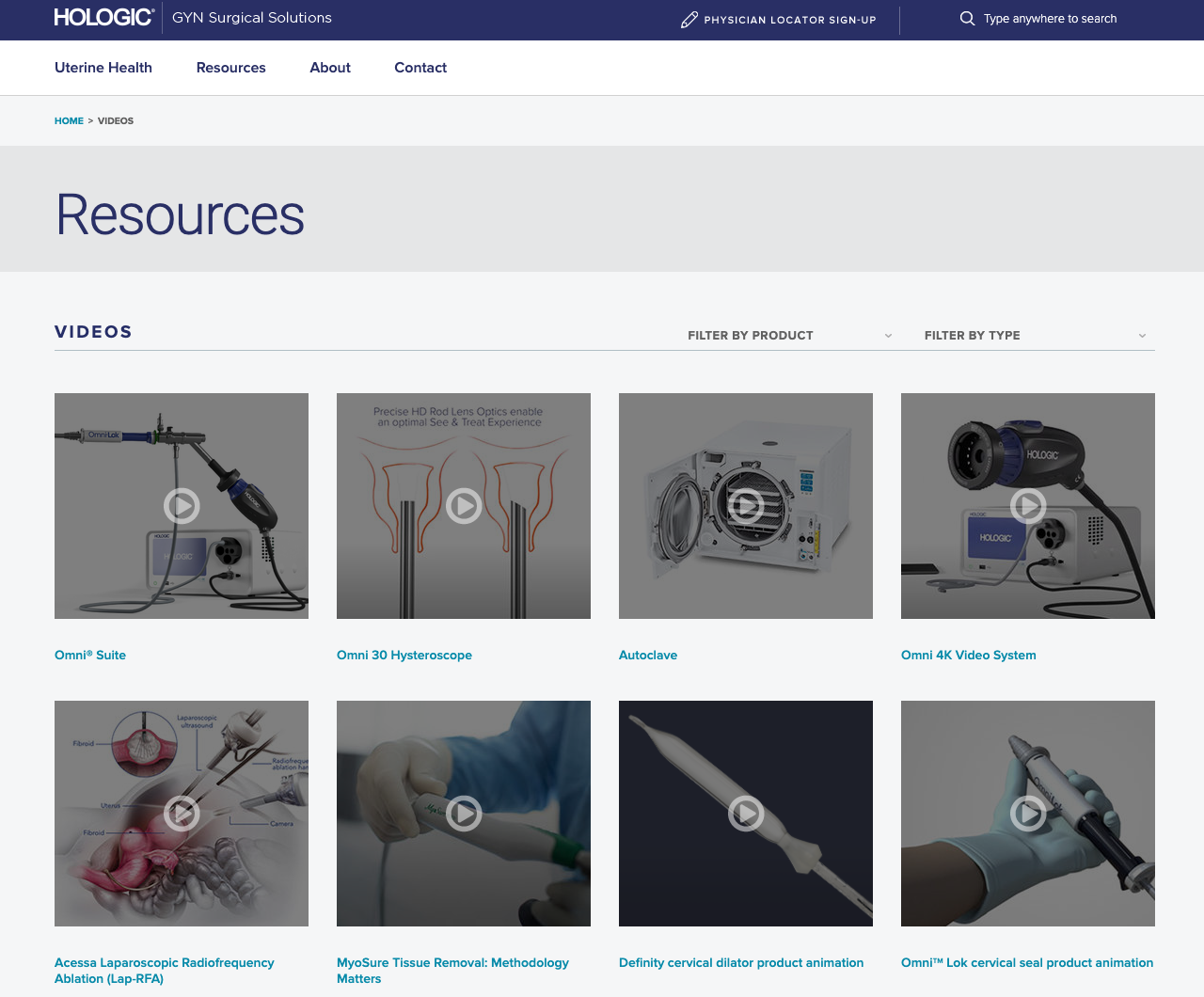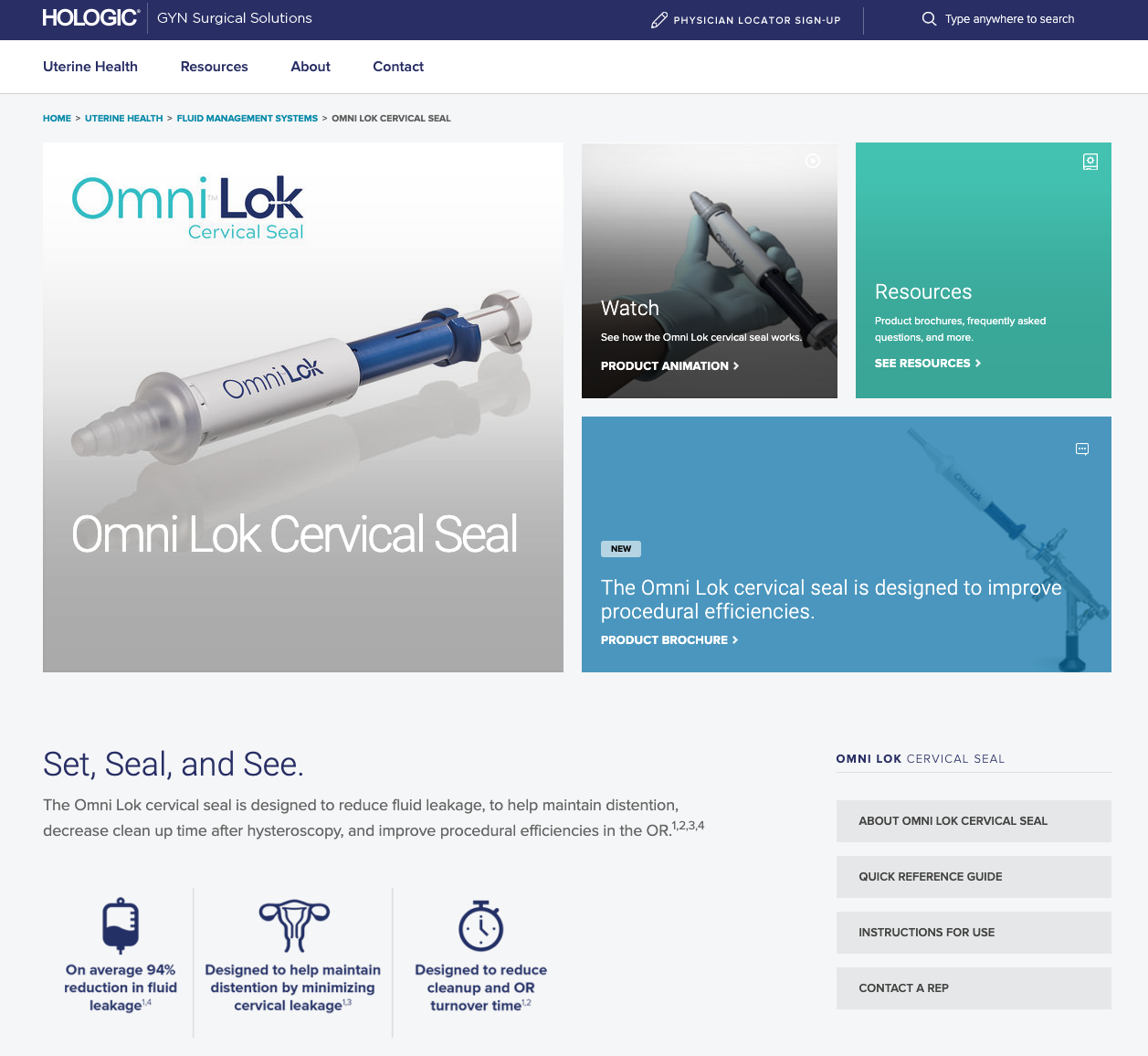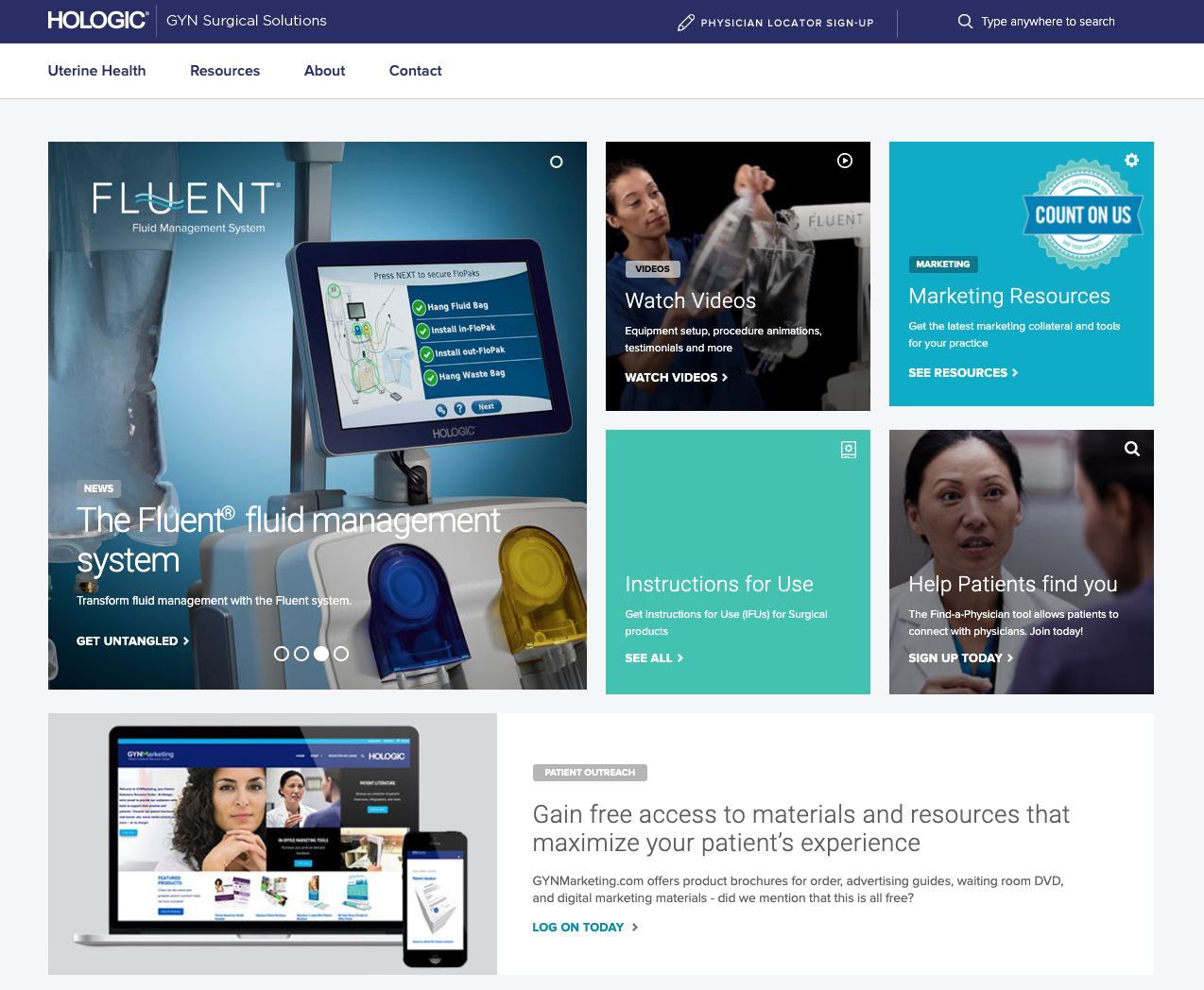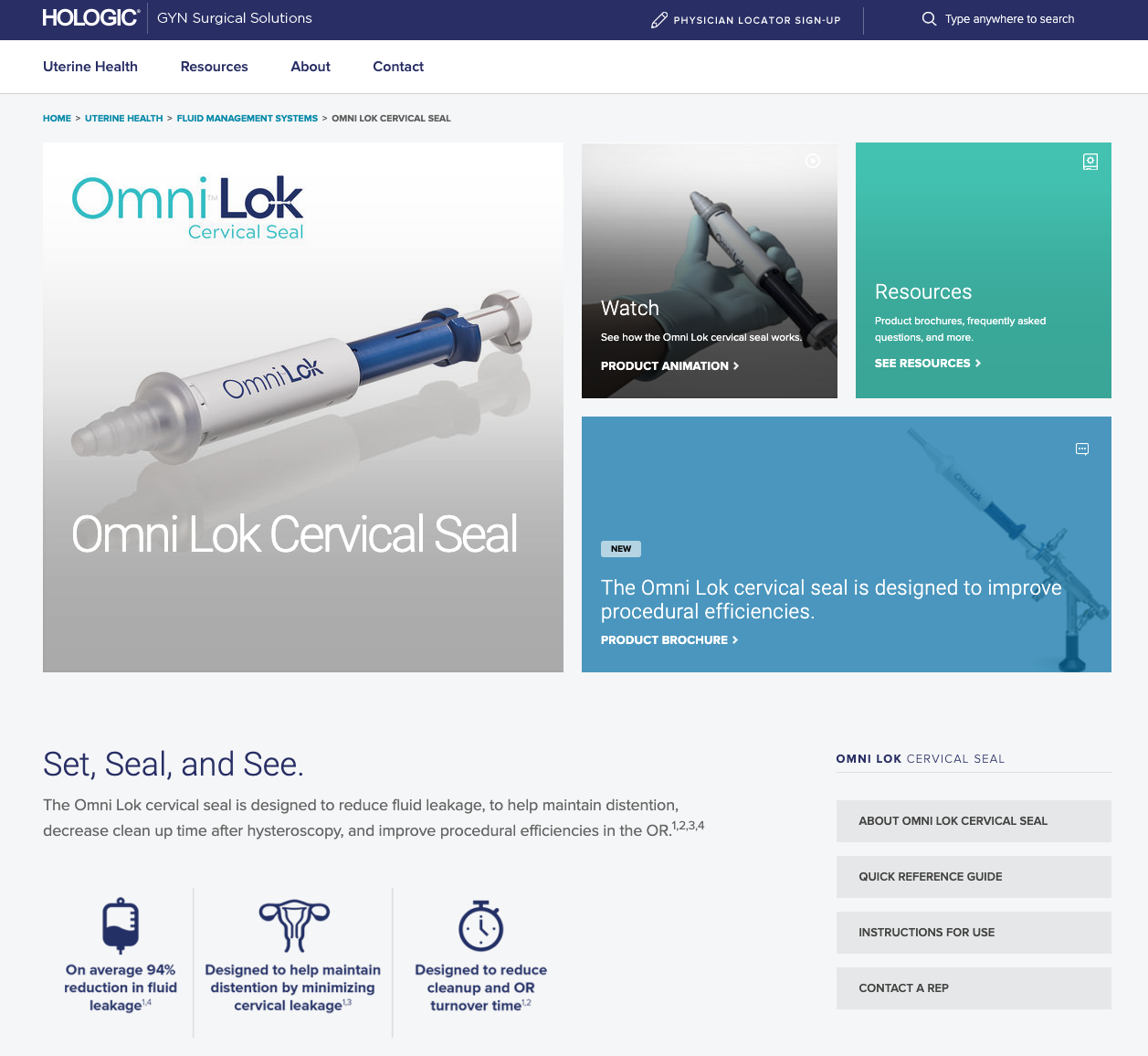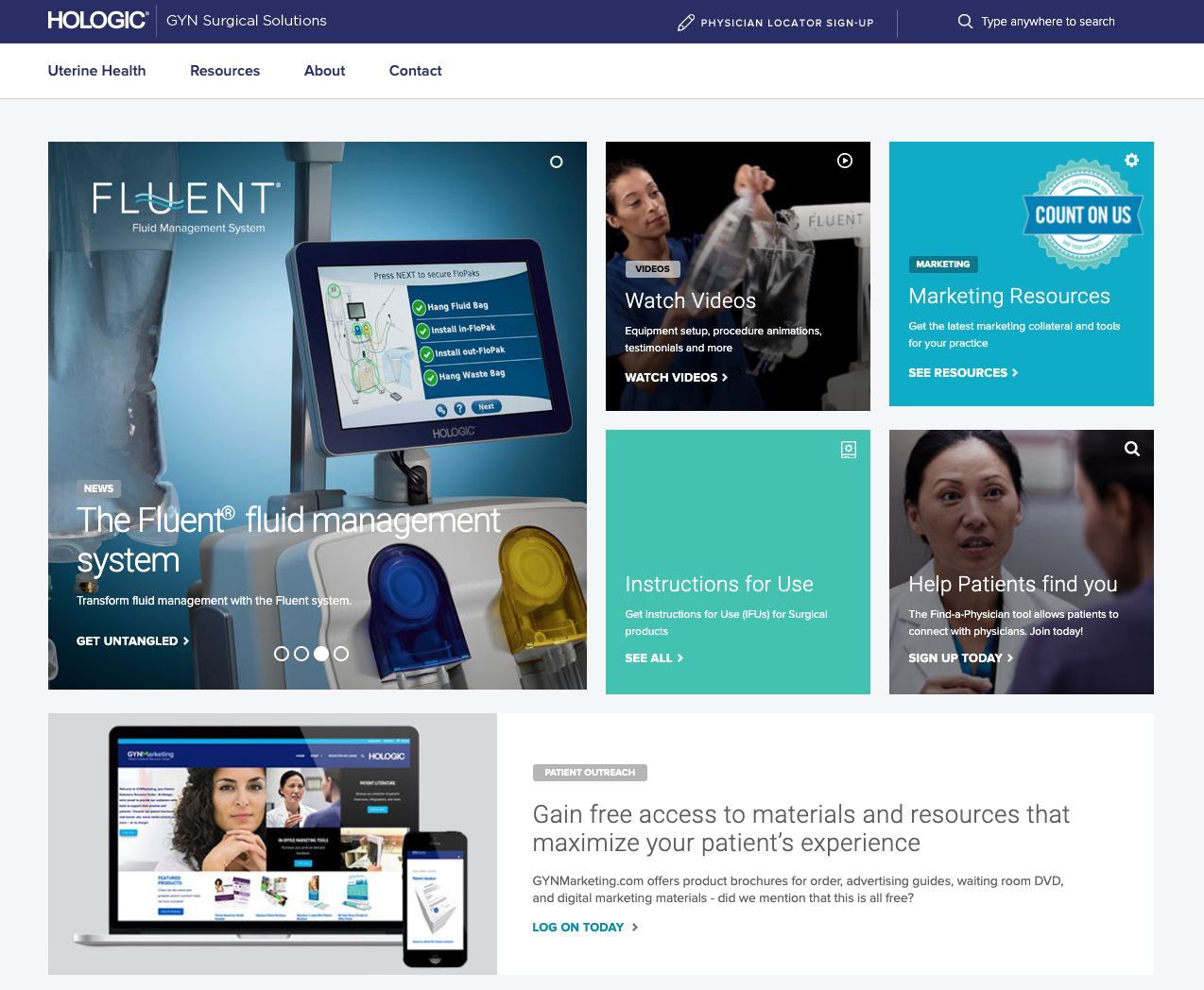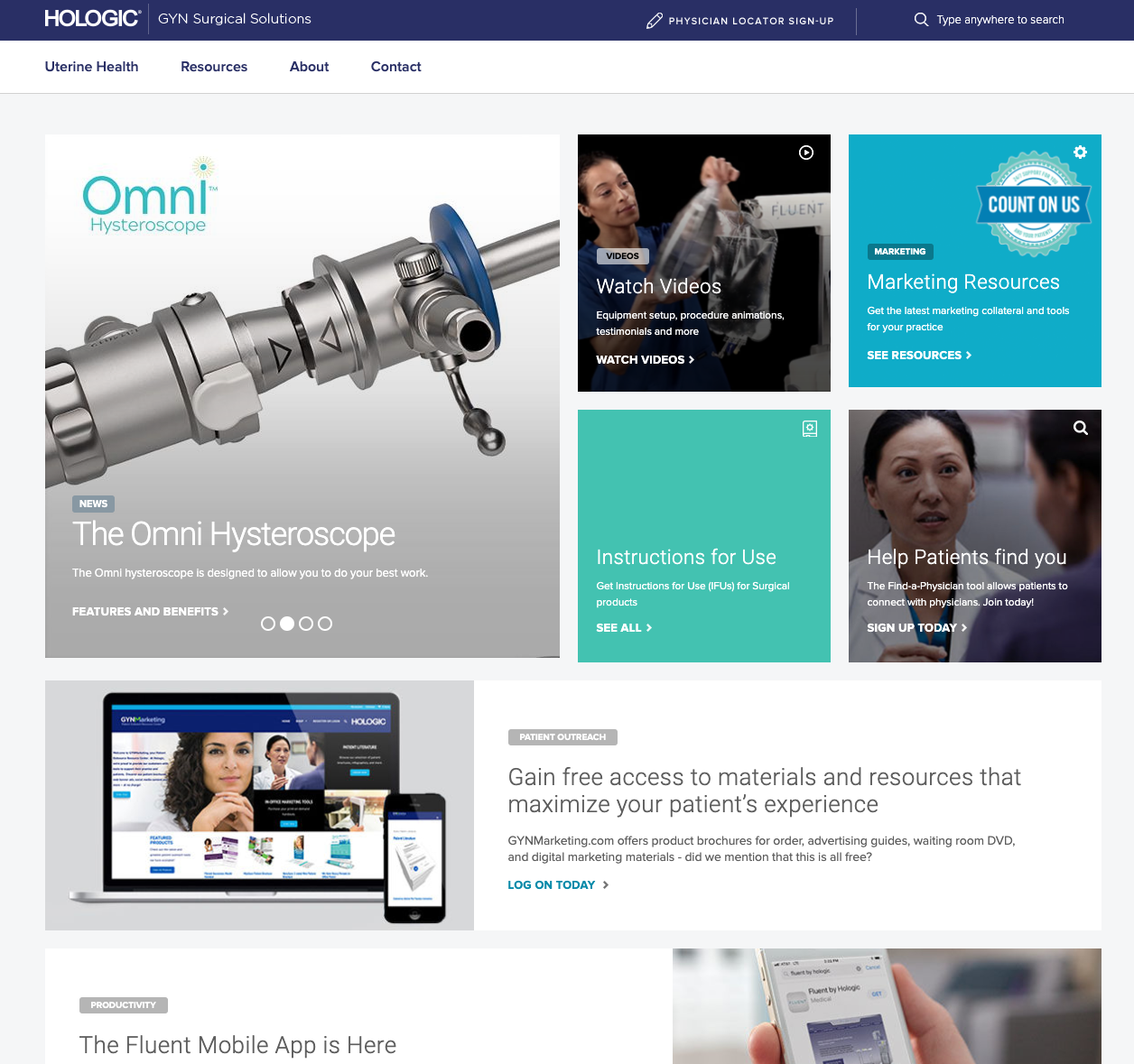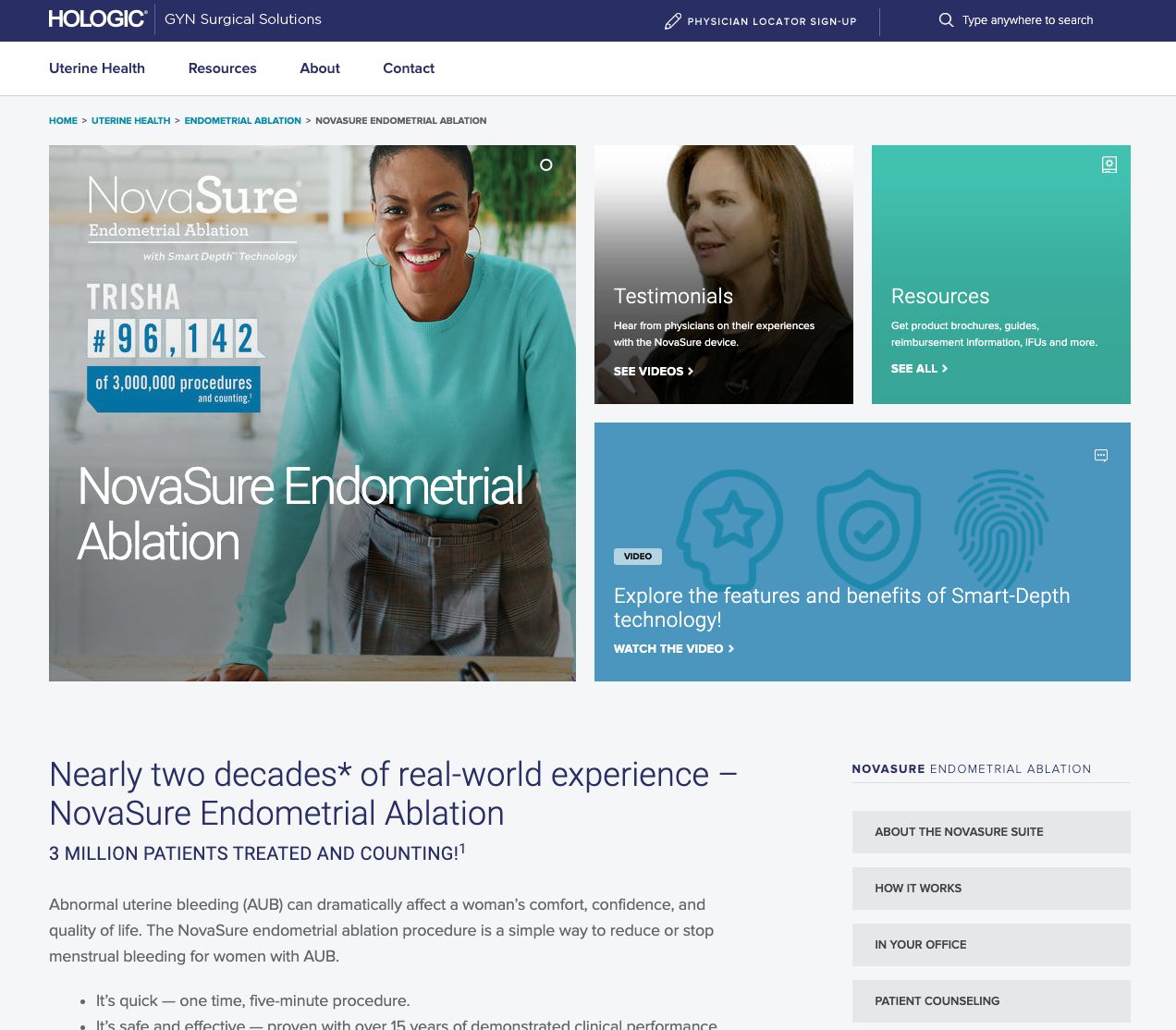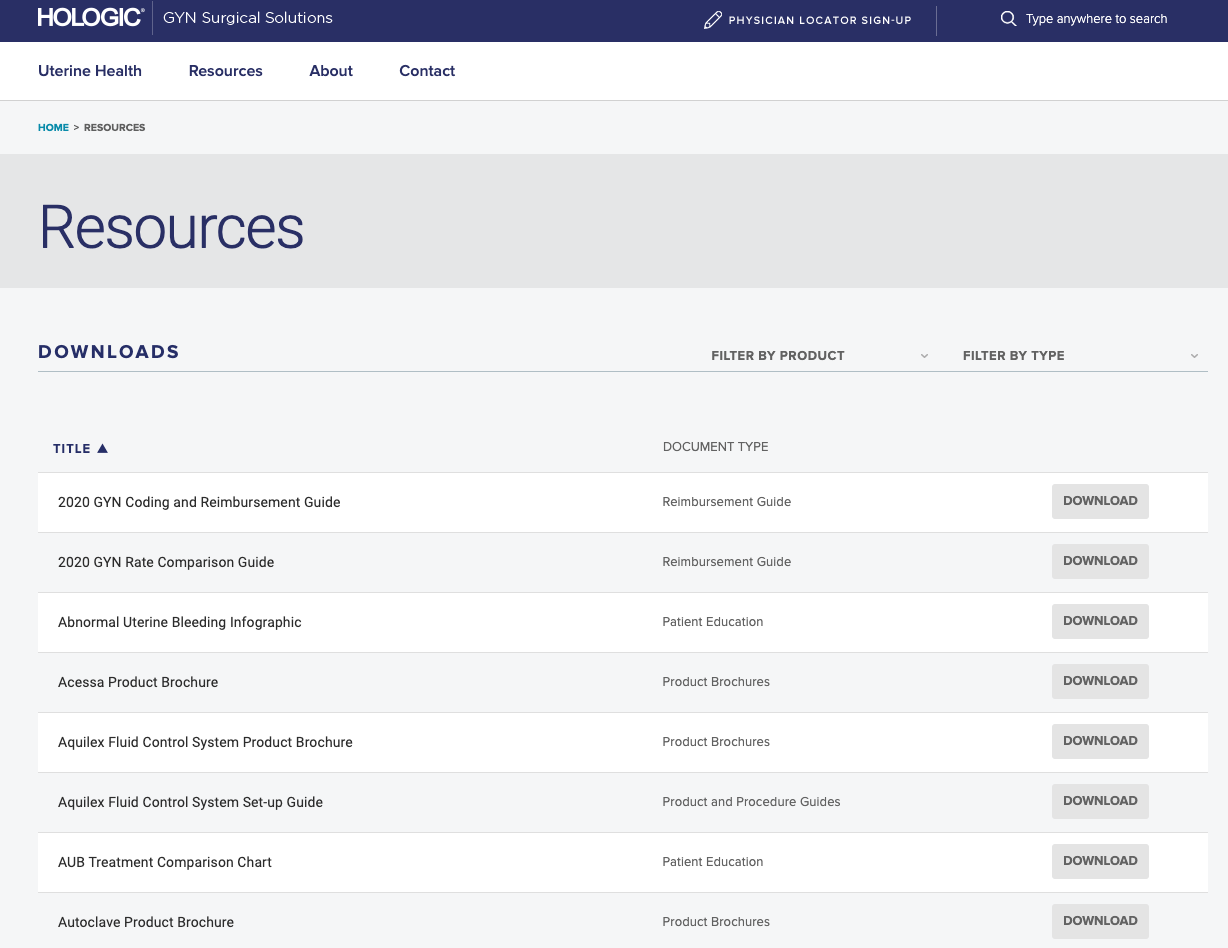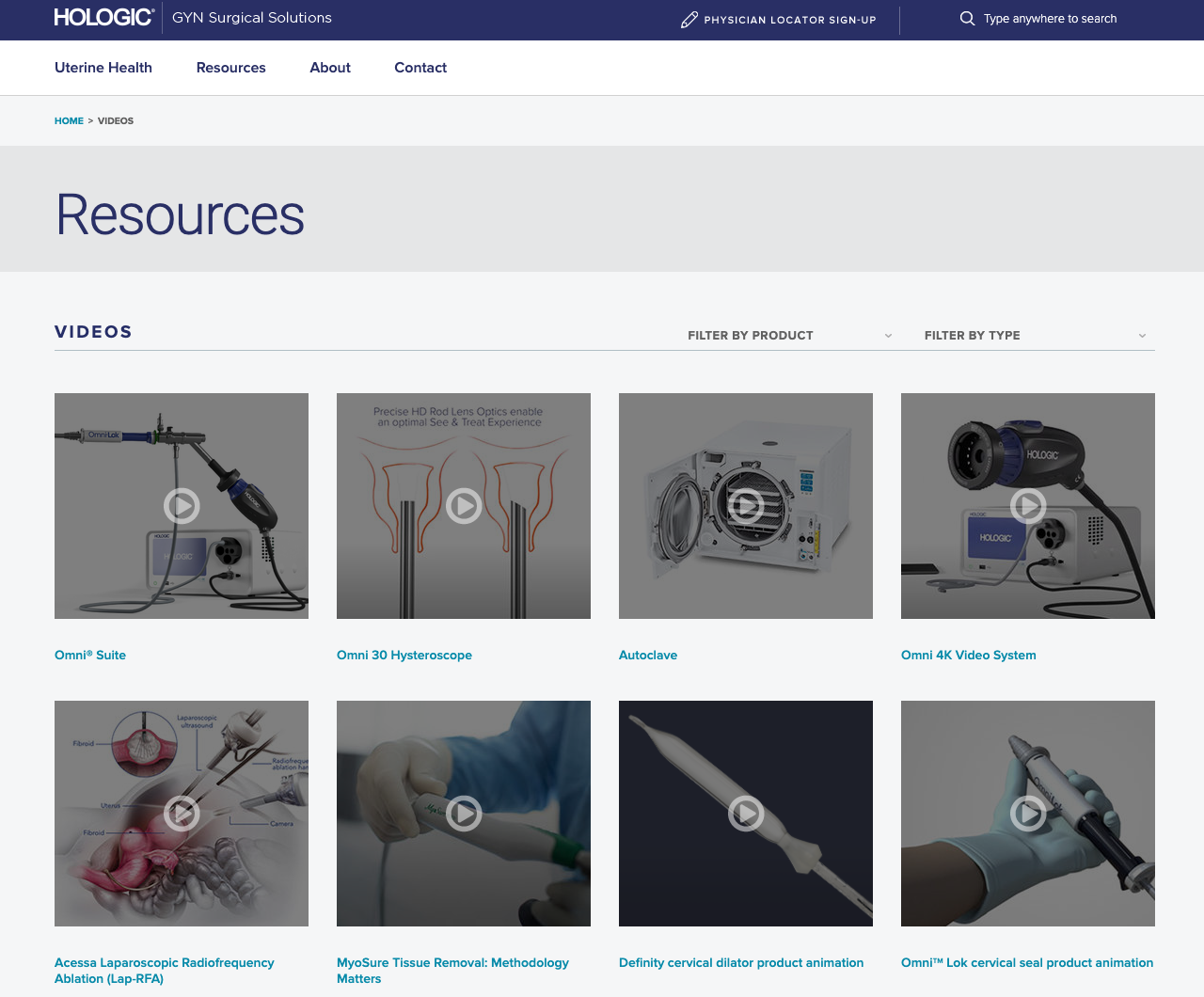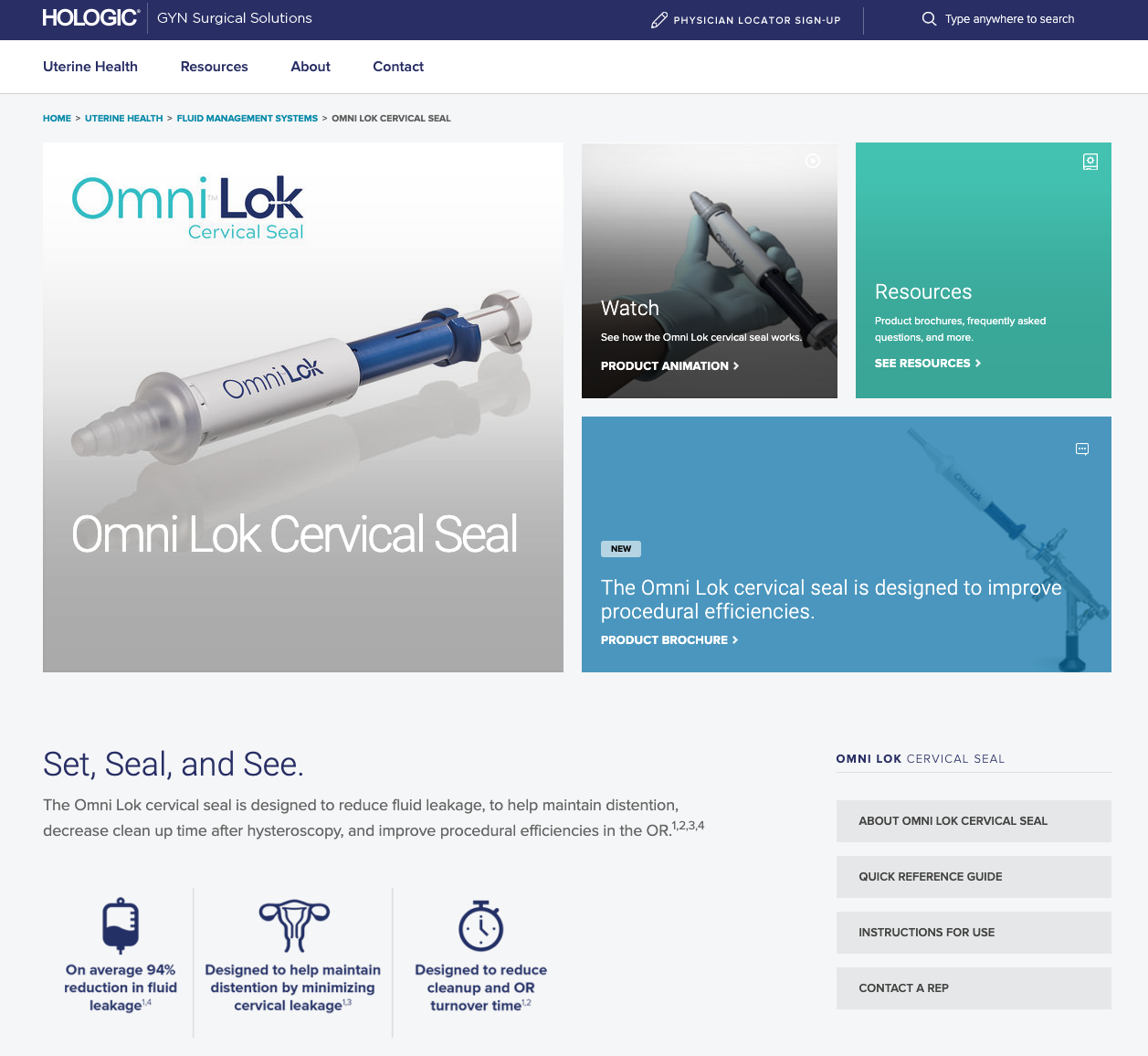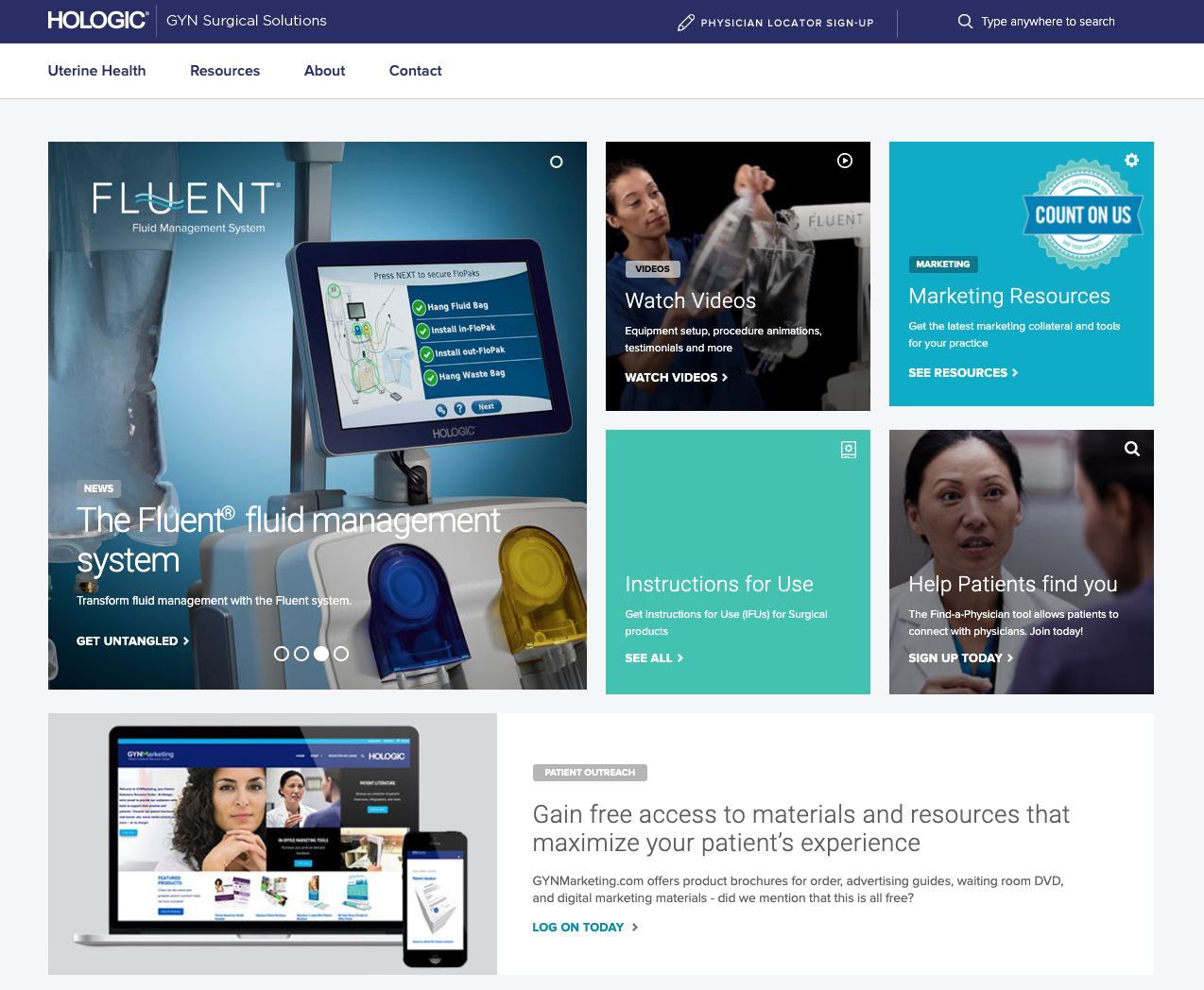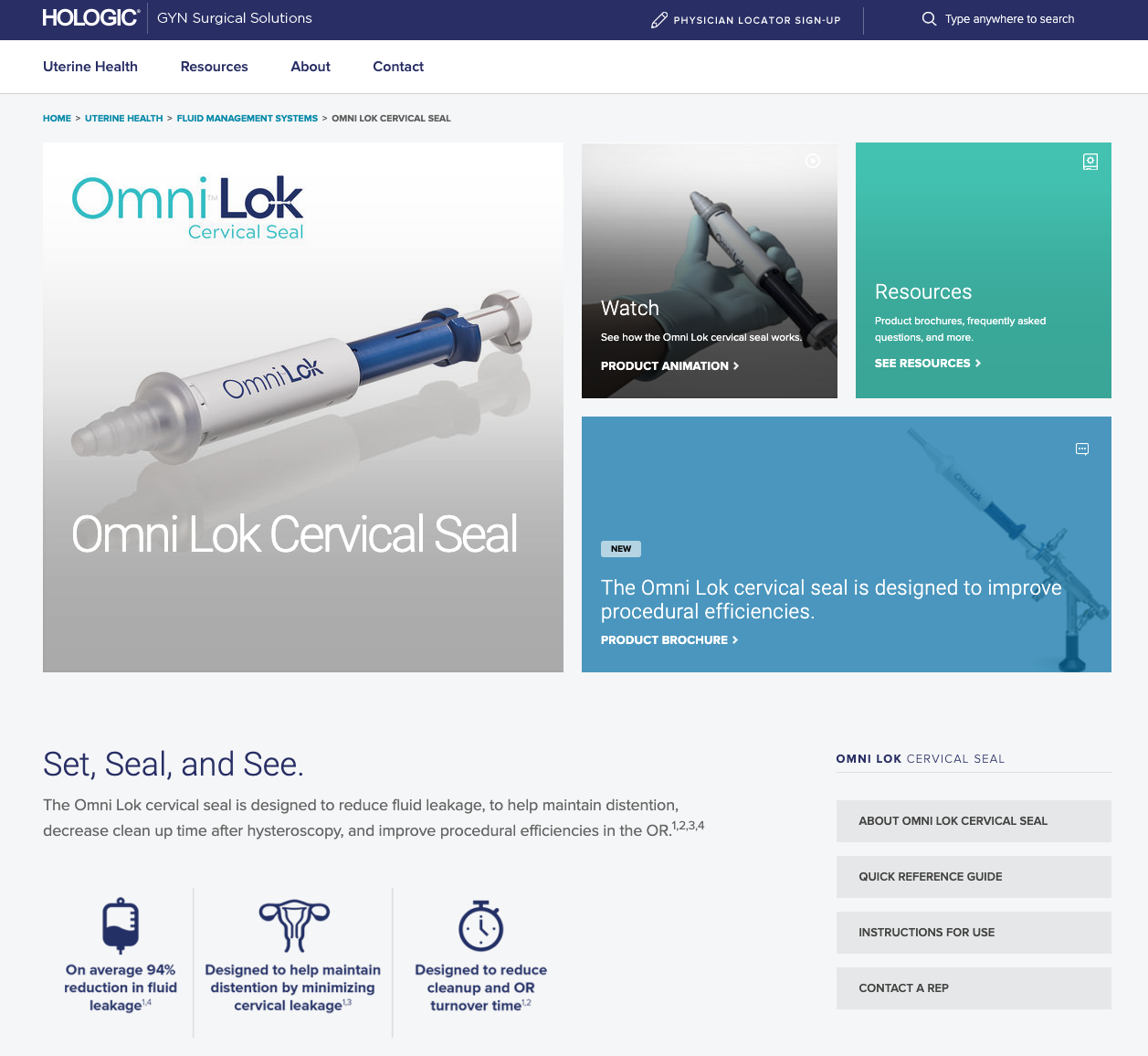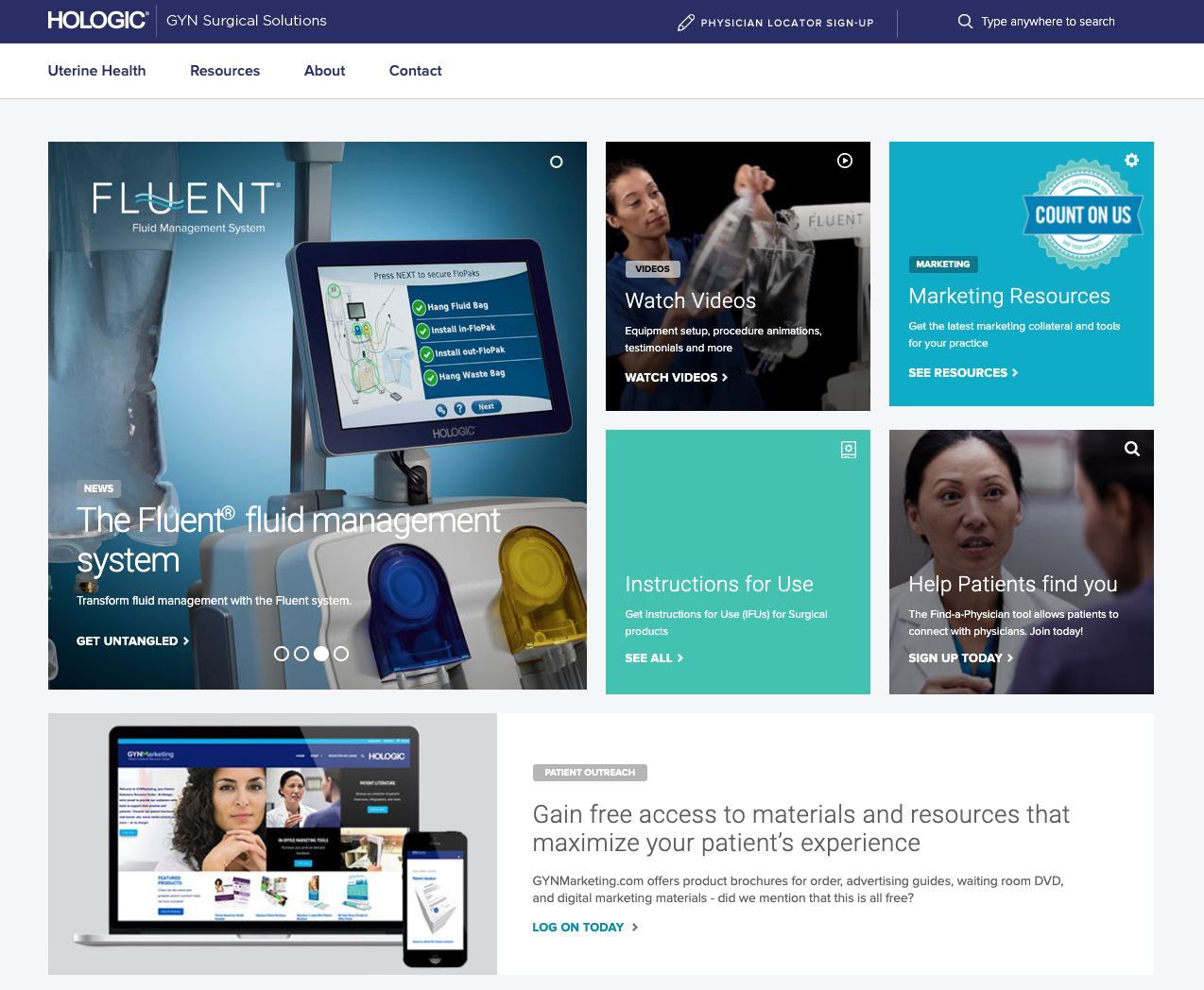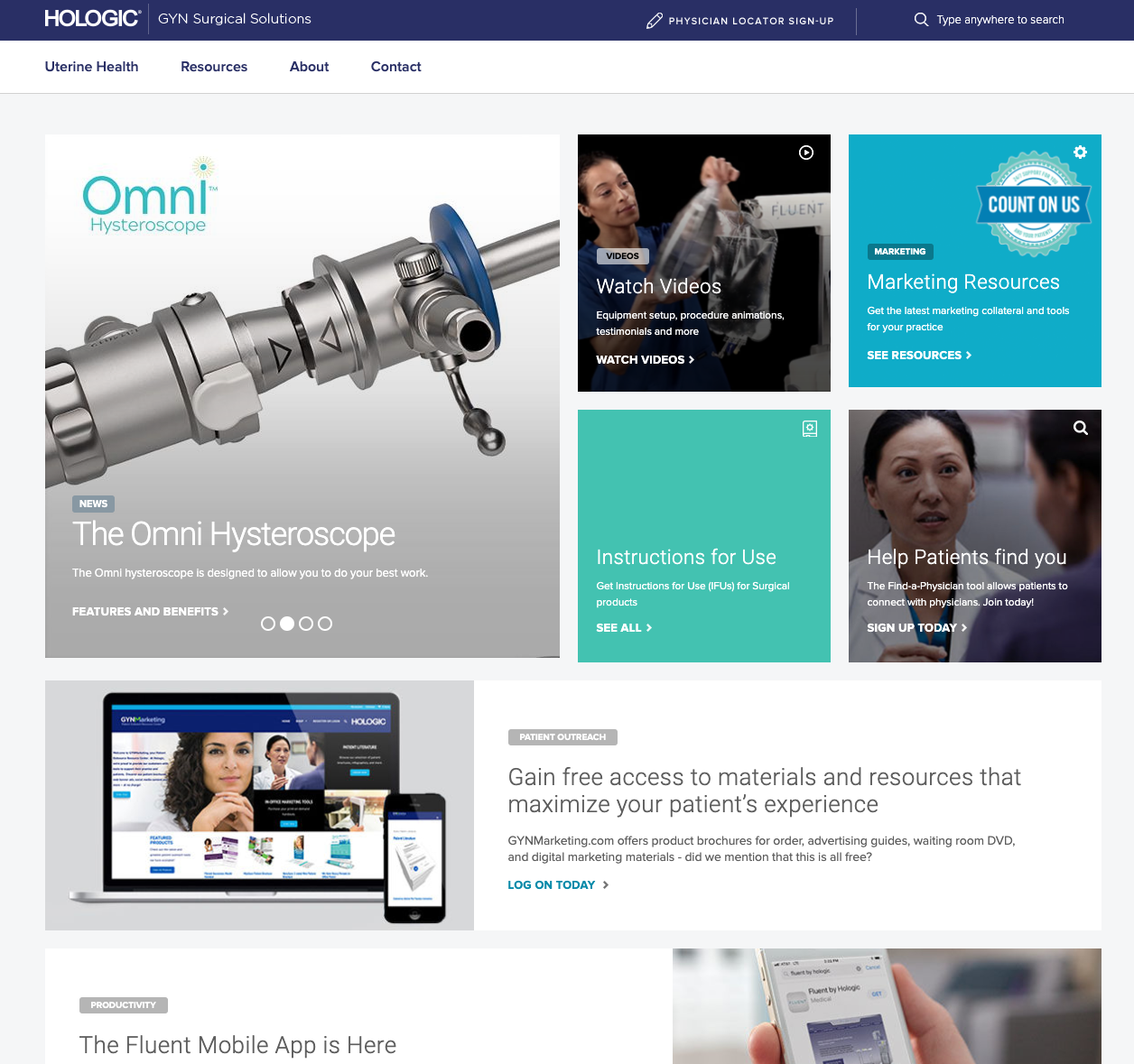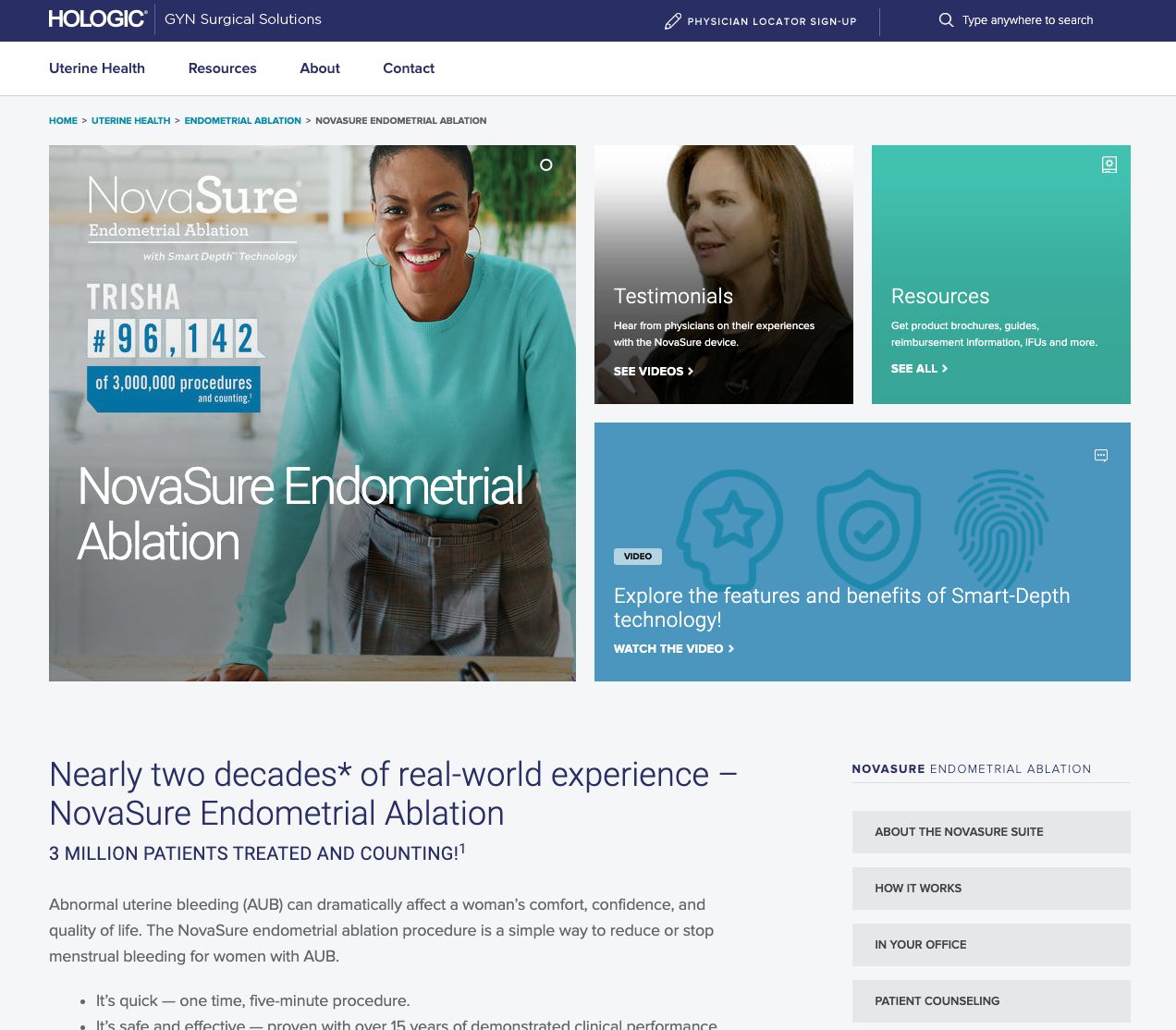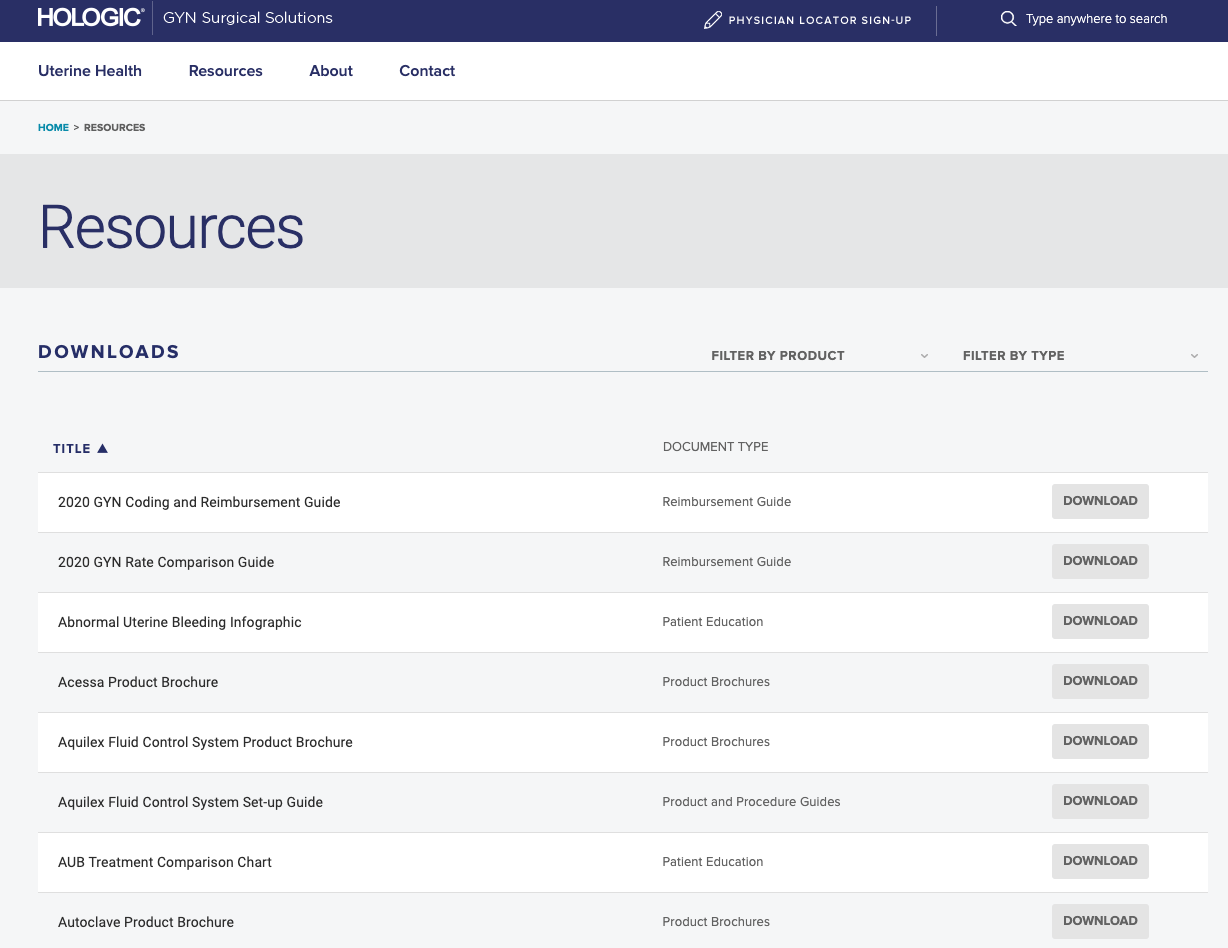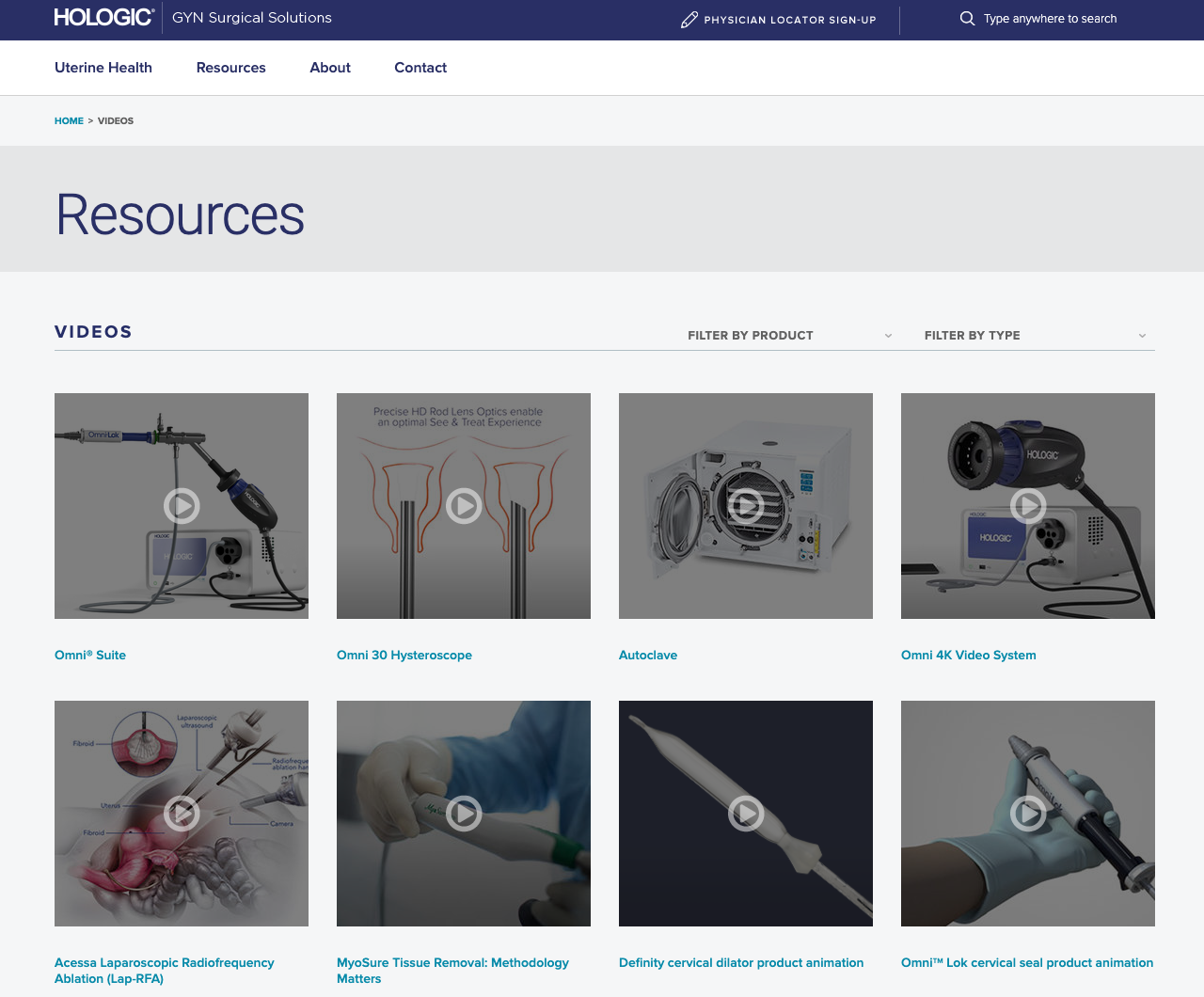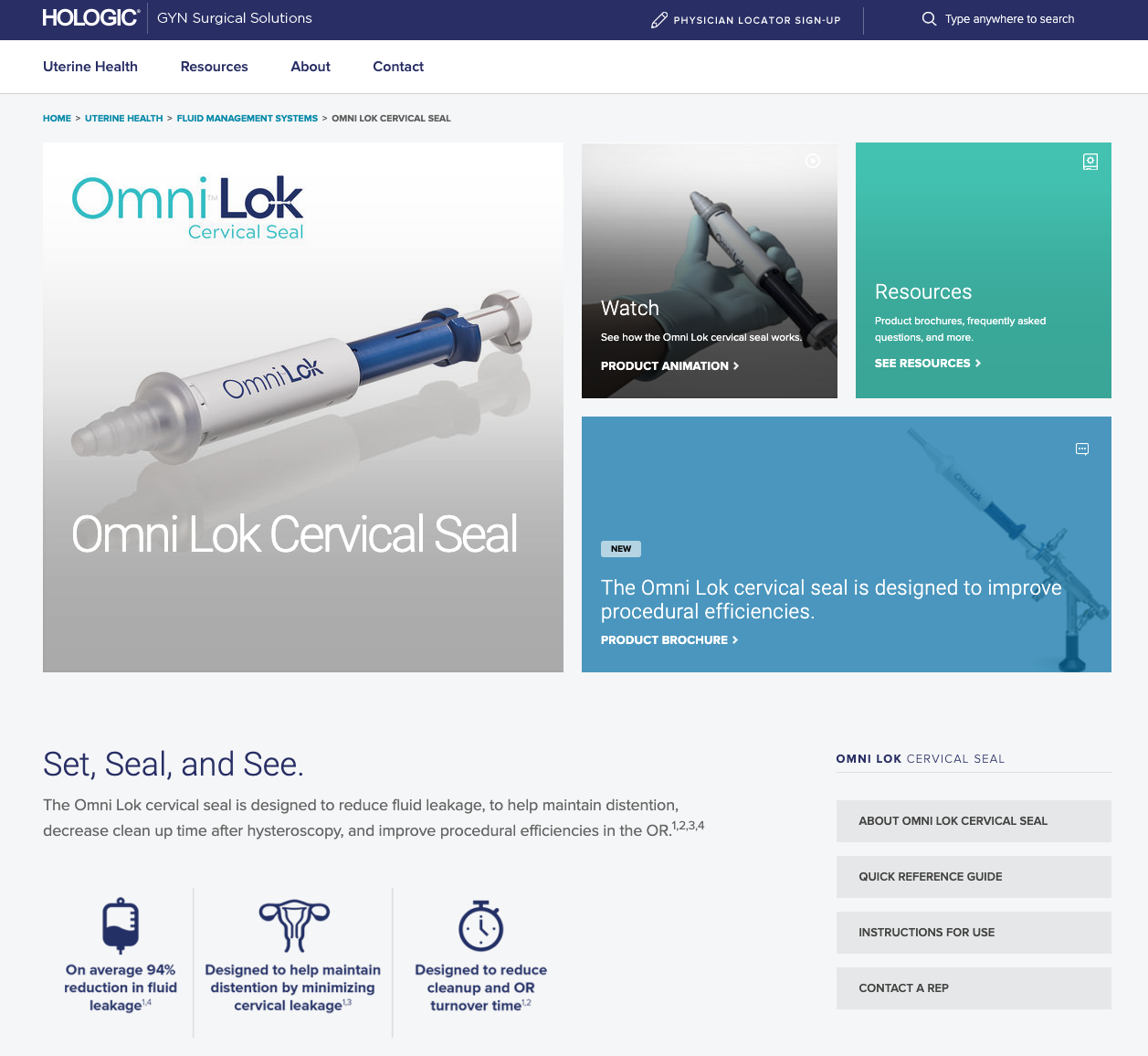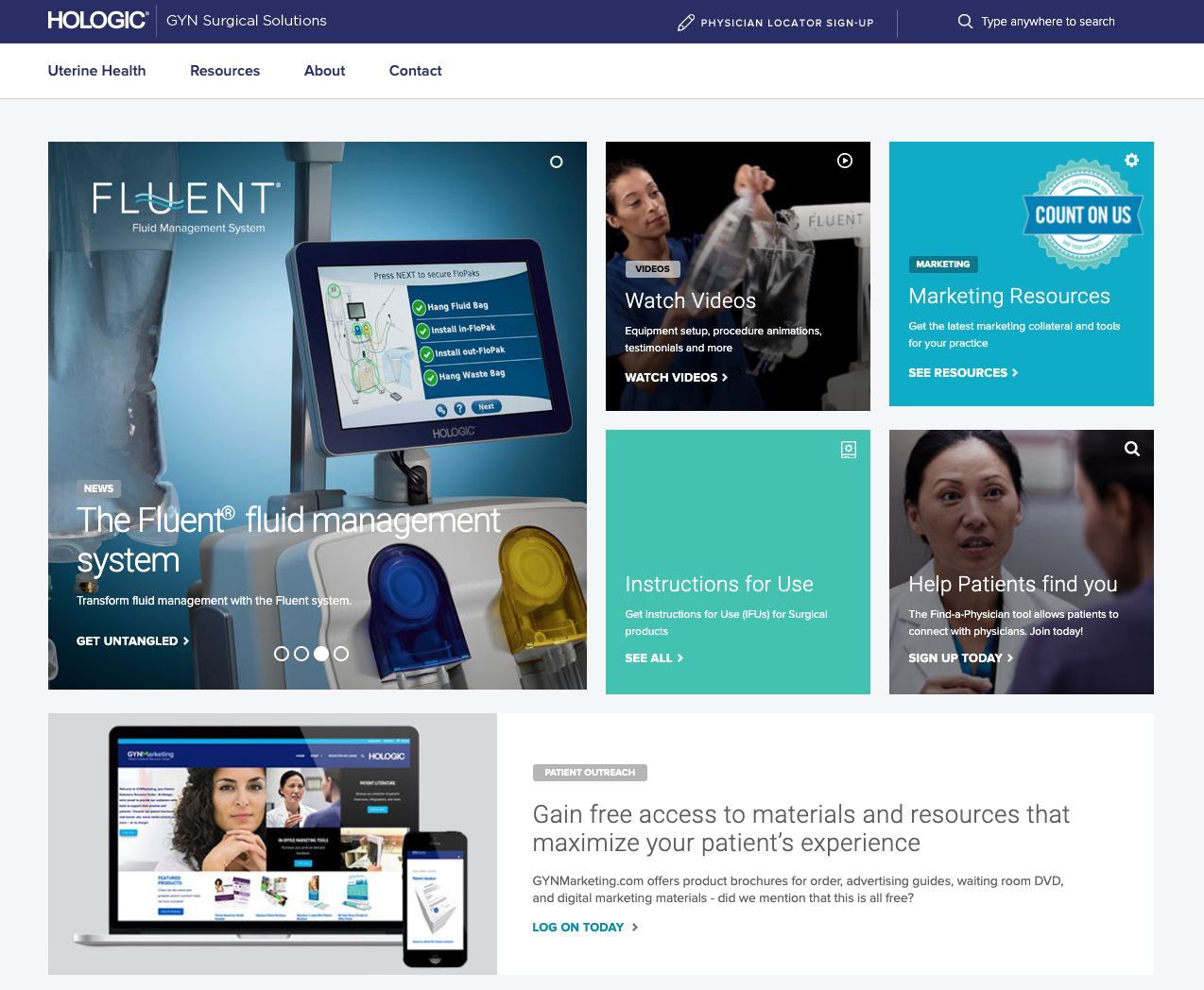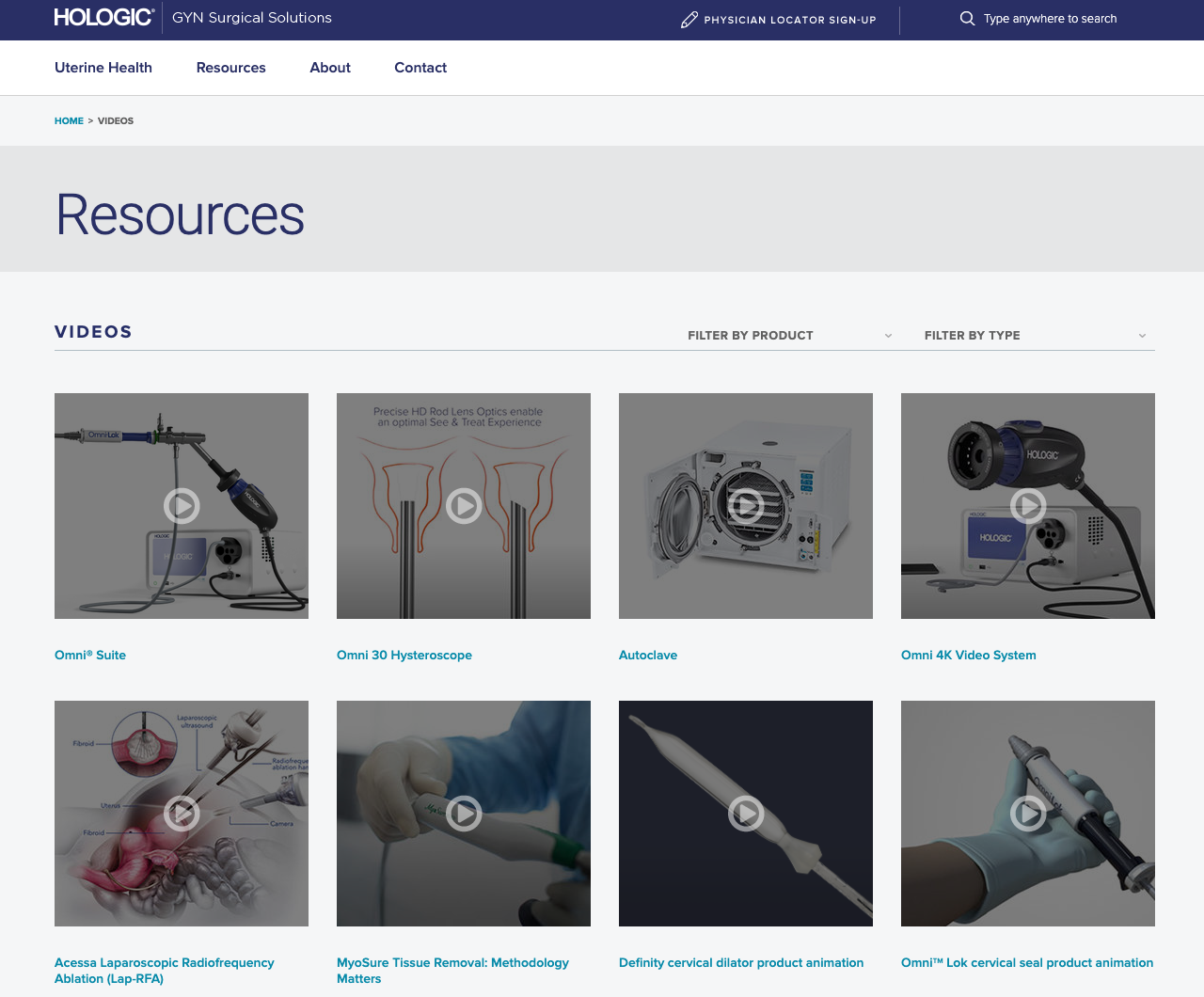 WordPress & Content Integration
One of the technical requirements of the project was the need to quickly add and update content easily, and building the site on a CMS platform like WordPress addressed those concerns so that the Integrated Marketing team would be able to self-manage the site.
I worked hand-in-hand with the developers to ensure the requirements from the FRD were met. Once the site framework was complete, I added all of the content and assets (copy, imagery, videos, downloads, etc.) into the CMS.
The site was then tested, and launched!
Learnings & Take-aways
As part of a lean in-house Integrated Marketing Team, we were short on resources to execute this project, and an abbreviated timeline added some stressful moments. It was an ambitious project on a tight budget. If we were allowed greater affordances, I would have extended the development timeline and recruited assistance/contractors to help upload content after the WordPress site was in place. This was a very heavy lift for one person to own in a short timeframe.
All that being said, I am proud of the outcome and the results we achieved in only 5 weeks. There are some areas to refine, but as with all digital products that are shipped, it is an iterative process!

Thank you for reading!
Check out my other projects below.