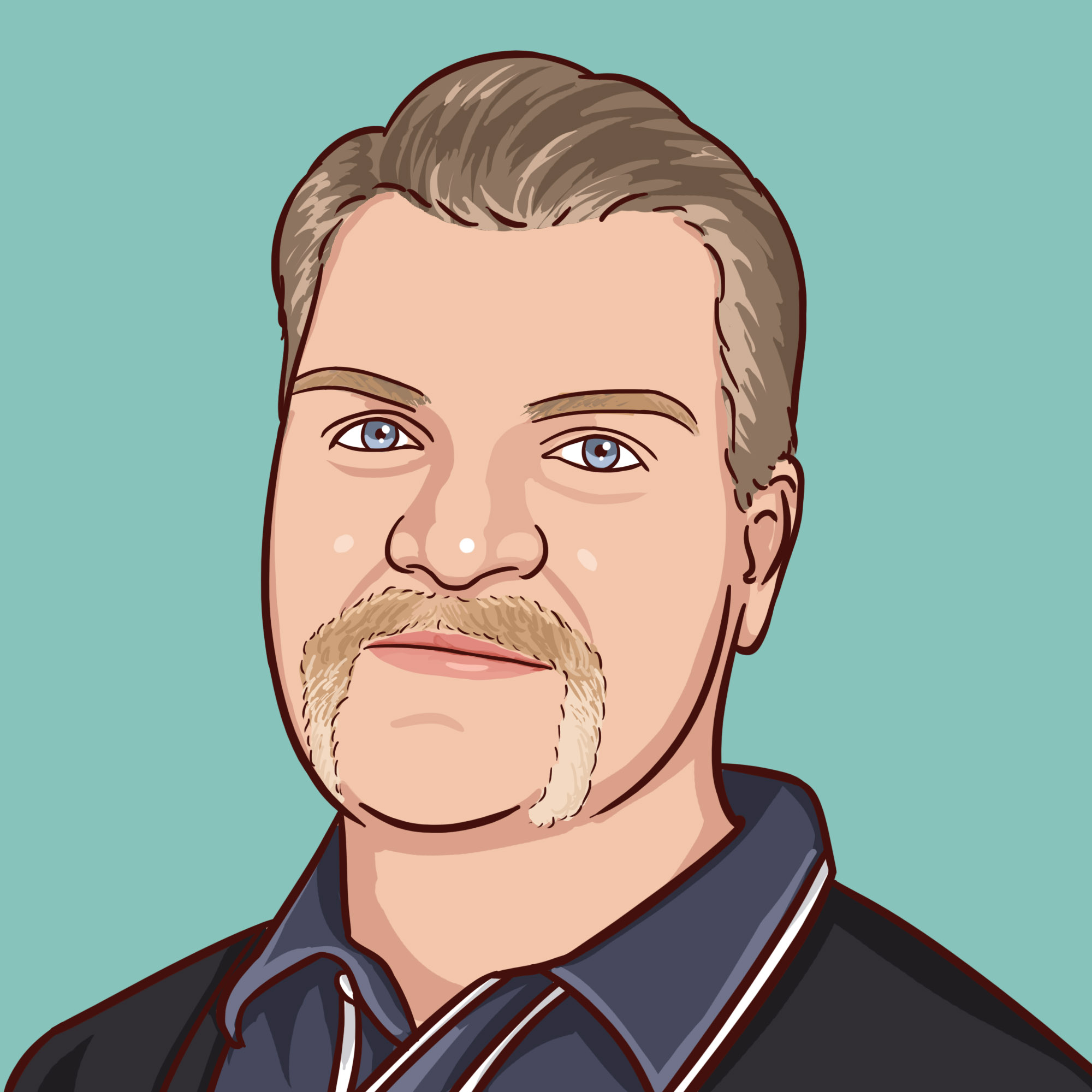 Agria Insurance application funnel
Improving the online sales funnel
Agria Pet Insurance Company
Agria pet insurance is an old, traditional, insurance company targeting primarily house pets like dogs, cats, and small furry creatures. They also handle larger farm animals such as horses as well as crop production.
My role in this project
I worked with Agria for about a year 2018-2019. I was part of the UX team and the leading product designer (Art direction, UI) of the work on developing and updating Agria's digital visual identity. Re-evaluating and redefining the existing UX solutions and develop new flows for new needs. Applied conversion optimization solutions for purchase funnels and developed pleasant user-friendly solutions for mobile applications.
Make it more simple
from the start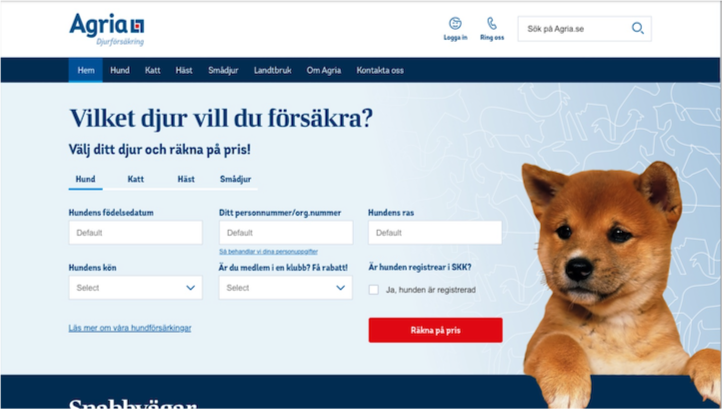 Problematic Customer Journey
To understand how customers find and interact with the service we created a Customer Journey Map and tested it with Google Analytics and user questions.
We found that the Online Insurance application funnel was too complex and required too much of both first-time customers as well as seasoned ones.
High initial threshold and complex forms
Low interest due to complexity and high investment (personal number). Too many items in a first step form. The threshold is too high.
Note: Entering the Social Sec nr. collects your personal data such as a home address, so you don't have to. It also confirms that you are who you say you are.
Product plan comparison page
High drop-off due to product complexity.

Hard to compare products.

Confusing price reduction schema.

The abort button more noticeable than the continue button.

Hard to find assistance
Information about your pet
Drop-offs are due to form complexity.

Several items require looking up information somewhere else, meanwhile, you lose track of why you are doing all this work.
…additional information about your pet
Yet another page asking even more questions. The cognitive load is getting heavy and people start to think about other ways of getting pet insurance.
Confirmation page
The selection of payment methods was daunting and unclear.
After the application was confirmed
The purchase ends with the customer ending up on the initial starting screen (index page) not knowing what to expect.
Hypothesis
Simplify the initial steps and make the products easy to understand, then measure online sales and funnel drop-offs.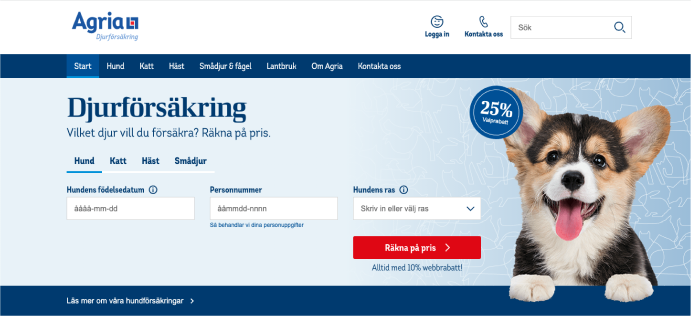 Empathic and uncomplicated
Going through all the steps of the Insurance application we addressed several issues.
Initial step
We're asking for just a few, easy to know information tidbits.
Asking for the security number is a company requirement. It's now always you can change what you want.
Product comparison page
Easier product comparisons and easier to understand add-on products.

Price and any bonus reductions are well communicated.

Live assistance is easy to reach any point.
Additional information page
All detailed information forms are gathered on one page. Best of all, you are allowed to enter information up to 14 days later after applying.
Confirmation page
All entered choices and information are well presented together with price and bonuses.

Easy to find Confirm button.
Thank you page
Making clear what happens after your application has been sent. – Enter the missing information or read about your benefits.
Data showed fewer drop-offs and more product aware customers
What we learned
Due to Agria being an old and traditional insurance company a plethora of product variations, combined add-ons, regulations, and limitations it is almost impossible to present a coherent price comparison table. This causes the price presentation to be a very limited selection of ready-made products. The company will have to redo its entire product portfolio and this is, understandably, out of scope for this project.
There was more than one issue with the funnel
Selling insurance is not like selling merchandise or food products. Insurance is about human emotions such as trust and experienced value. You want to be in good hands and get proper support the day you need aid.
The huge amount of information requested in the forms was not really a problem as several items granted price reductions something we learned how to communicate better. People tend to understand that the insurance company wants to know all these things. It comes through as professional, serious and gives added value that justifies the higher prices. But much of the requested information proved hard to obtain. What kennel club did you sign your dog to? What was the membership number? This intel was worth a good deduction of the price but not something you instantly knew. Giving customers an extended period of time to collect this information was a huge threshold, causing several failed sign-ups.
Say please and thank you
Not only are these magic words but they also guide your language toward your customers and marks out new chapters in large forms. By adding a thank you page at the very end of the application, right after the customer confirmation, and giving further directions brings ease and guidance to the new customer in the rather complicated world of insurance.
5,6%
More successful applications