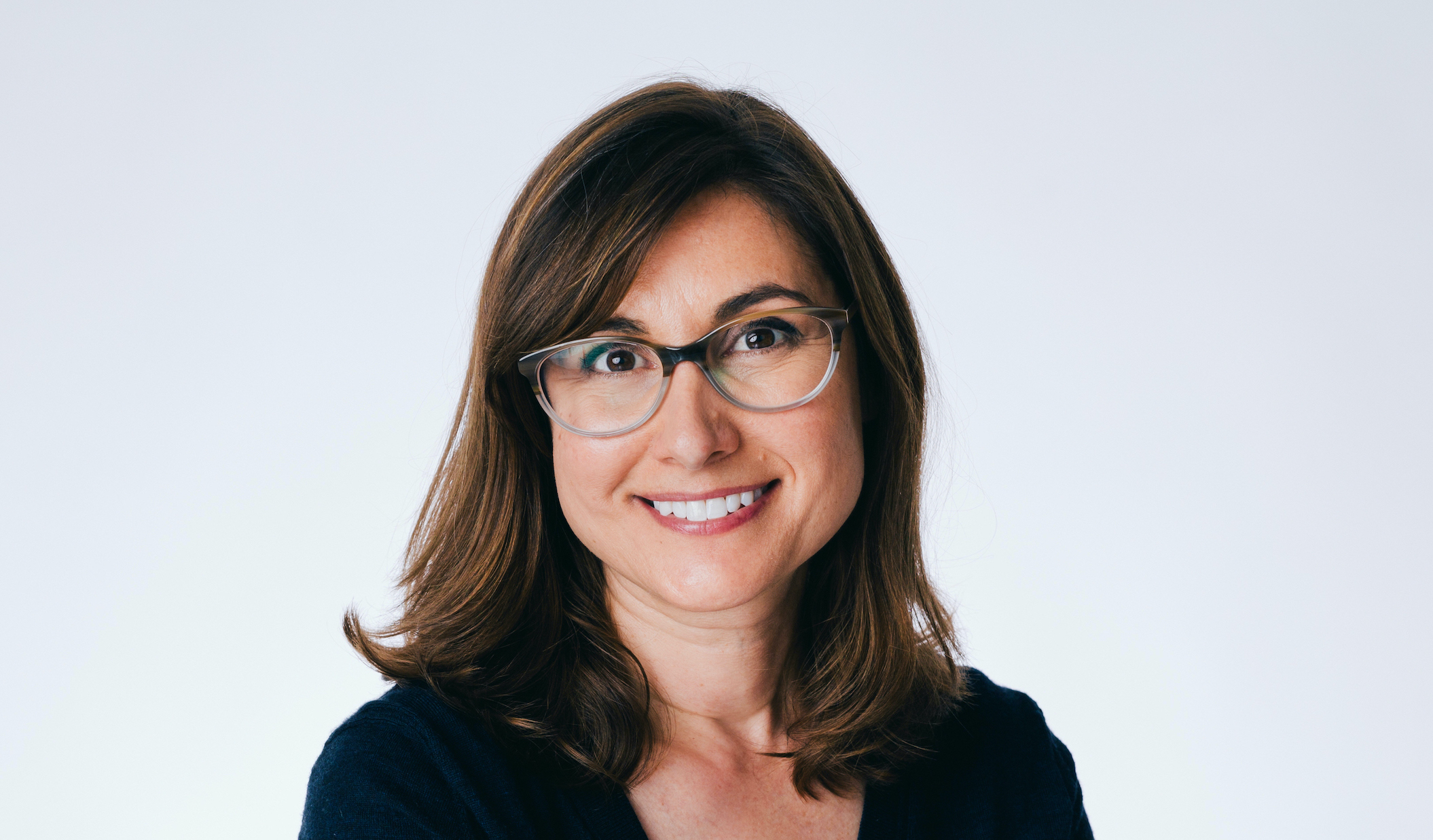 Kristen Mirenda
UX Writing + Design Thinking + Product Know-How
Case study: Feature refresh
Strategic updates to content, info architecture, and copy for automated site scan reports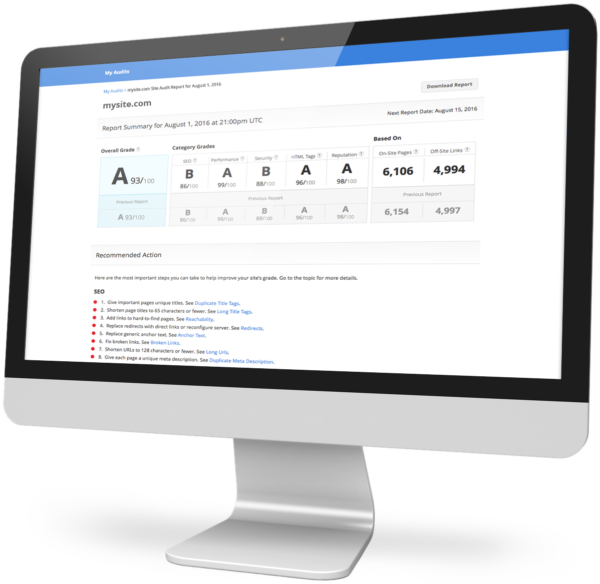 Context
The Site Audit was an Alexa flagship feature. It ran site scans and provided SEO recommendations. There was also a dashboard showing improvement since the last report.
Target users were digital marketers and site owners from small-to-midsize businesses who are not experts in SEO or HTML.
My goal was to give the Site Audit a much-needed overhaul. The recommendations were stale and too technical for the intended audience.
At the time, Alexa's Net Promoter Score was low. I aimed to increase NPS as well as subscription growth by improving this core feature.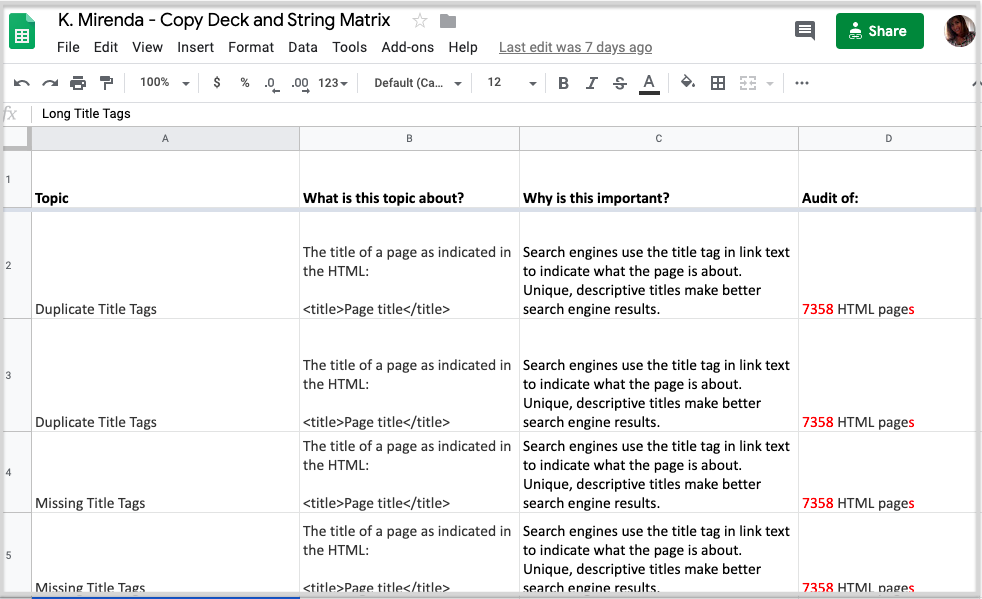 Process
As PM, I took charge of the content. Here's what I did:
Audited the content

Worked with Customer Support to find pain points

Restructured content into building blocks

Rewrote microcopy, strings, and HTML examples

Reviewed content with subject matter experts
I put the results into a single spec/deck that included functional details for the developers (e.g., dynamic elements flagged in red). See the entire document in Google Sheets.
Sample screens
Here are key screens from a Site Audit showing my updated content: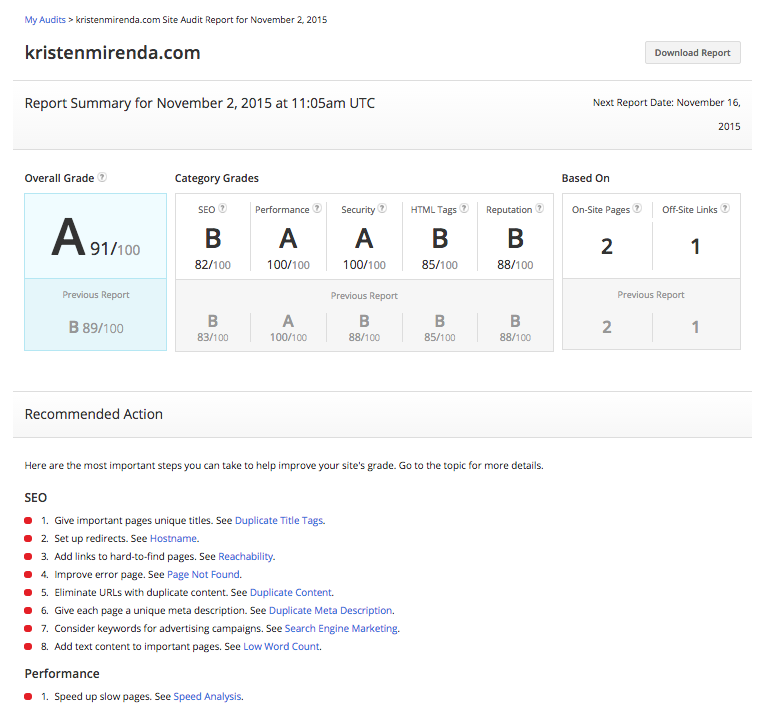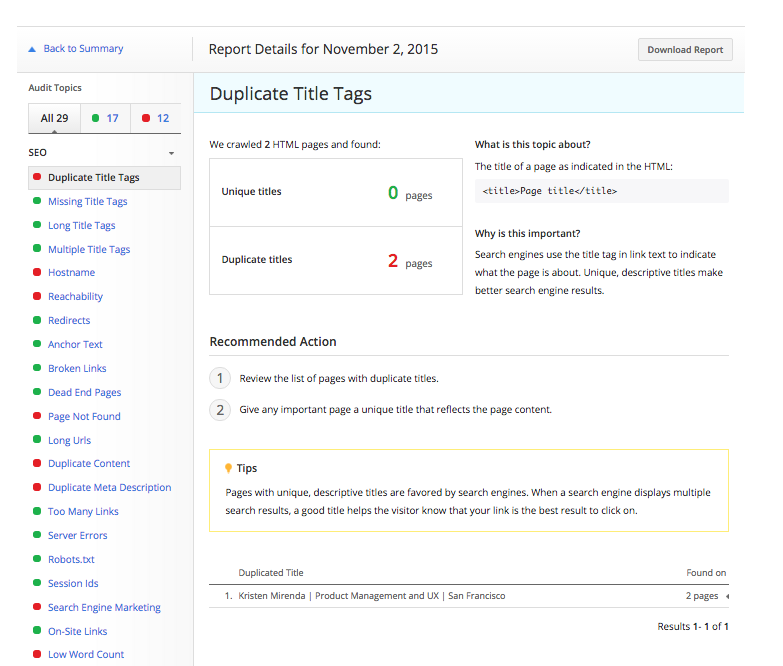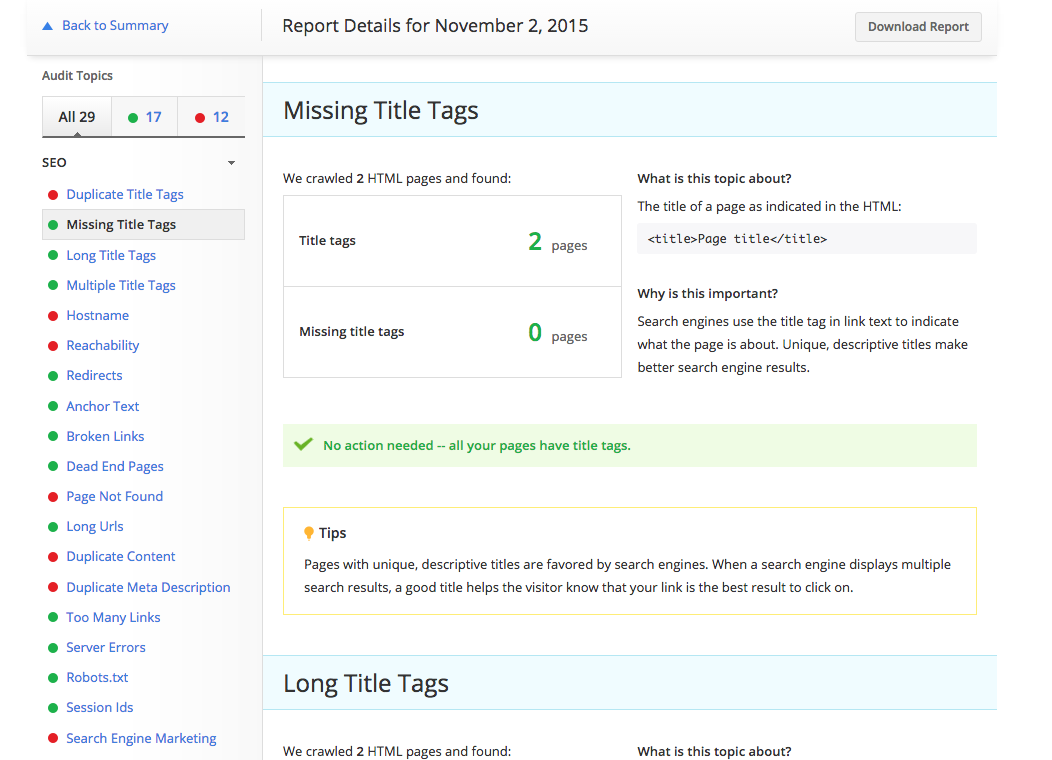 Copy choices
The top-level "recommended action" summary was key to the report. I wanted it to serve as a to-do list, so it needed to be succinct and scannable. I rewrote the strings to focus on actions and moved details to the instruction pages.
Here are some before-and-after examples:
Original:
Add links to certain pages from prominent pages on your site so that search engine crawlers can find them.
Revised:
Add on-site links to important pages. See Reachability.
Original:
Make sure that the important pages on your website have titles that are 65 (or fewer) characters long.
Revised:
Shorten page titles to 65 characters or fewer. See Long Title Tags.
Original:
Redirecting too many of your sites [sic] pages to other pages wastes crawler resources and may result in a smaller number of pages being crawled.
Revised:
Replace redirects with direct links or reconfigure server. See Redirects.
Outcomes
In the four months after launch, subscriber growth rate for the top-tier plan shot up 250%, and NPS rose 28 points.
The Site Audit remained one of Alexa's signature features until Amazon discontinued the entire business in 2022.