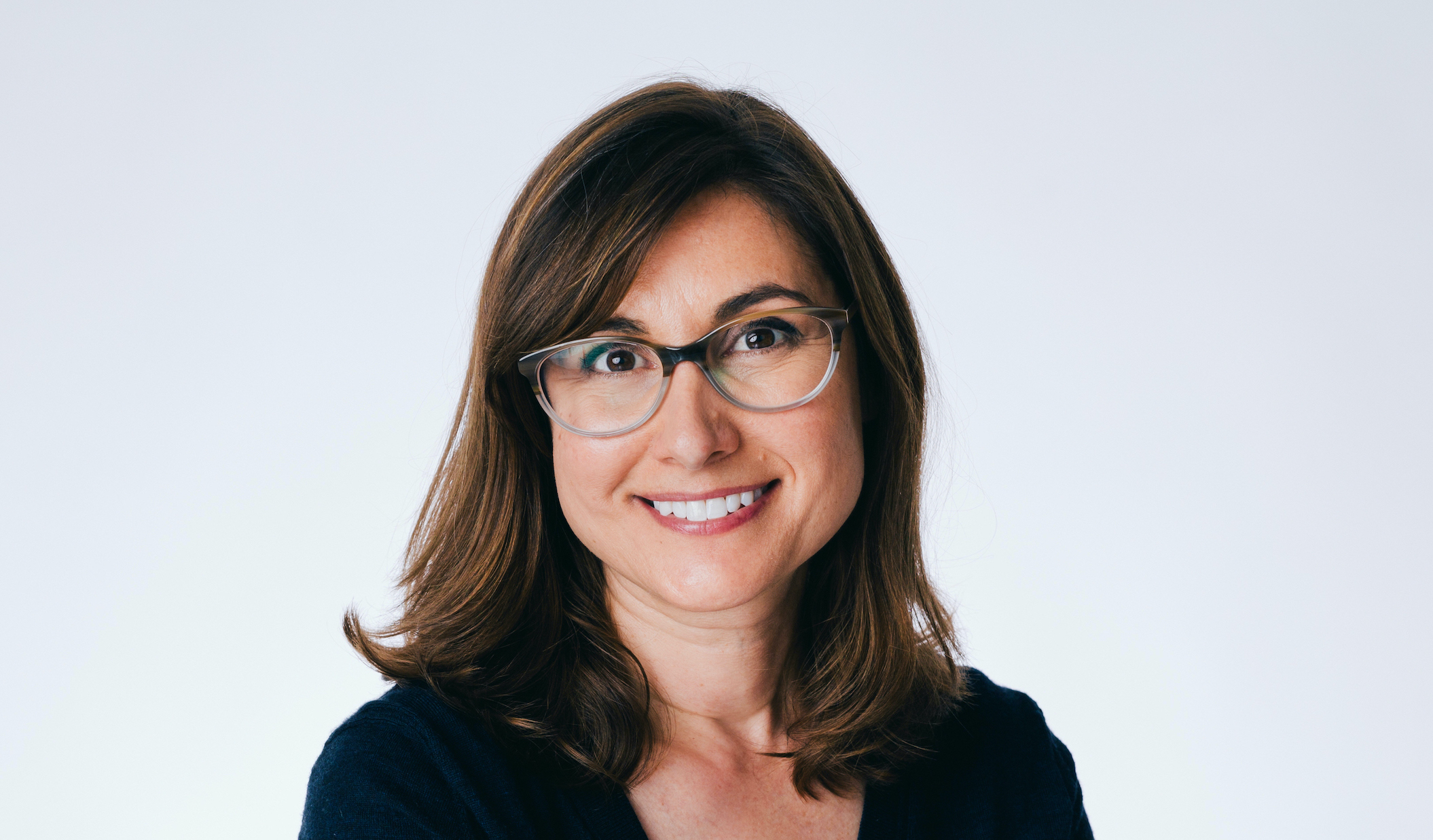 Kristen Mirenda
UX Writing + Design Thinking + Product Know-How
Wireframes & emails
UI copy in a wireframe deck, plus sample lifecycle emails and voice/tone guidance
Context
In my UX Writing Fundamentals course, I completed several graded writing assignments for a pretend app ("Handshake") that manages freelance projects and payments. The primary users are freelancers. The secondary users are the small business owners who've hired them.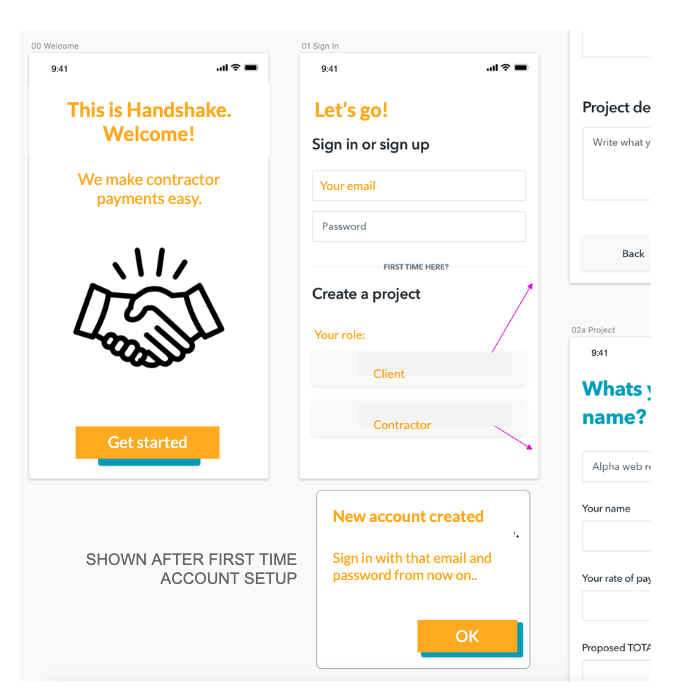 Wireframe text
Here's the prompt for the course's UI assignment:
Denise the Designer has just sent you a Google slides doc with all the screens she's mocked up so far for Handshake. She's done her best with the text, but she could really use your help. Imagine that you'll be returning the doc to Denise to get ready for a design review.

See the entire deck with my copy and markups in Google Slides. For each page of the deck, there's an original version followed by one with my UX writing and comments.
Any words you see in orange -- that's my UI copy.
Voice and tone
For another assignment, I defined the app's voice and tone based on user personas. Here are some examples:
Describe the emotions your users might feel while they're using your app.
Freelancer:
Satisfaction. I've knocked out another assignment. Yeah!

Pride. I'm delivering, and I can see in numbers what my work is worth.

Anxiety. Will the client be happy? Will they actually pay me? This could get awkward.
SBO [small business owner]:
Relief. I'm so glad this project is getting taken care of.

Anxiety. Is the freelancer going to rip me off?

Boredom. This is just administrivia, and I'd rather be working on my own stuff.
How should the text sound when a user first opens our app? What words would you use to describe the app's voice?
For the freelancer, the very first time they open the app, they haven't incorporated it into their business yet. They're probably still evaluating it. At this point, the voice is upbeat and encouraging. It can even be a little breezy, to communicate that the app makes this stuff easy, not a chore. It's the voice of a friendly, indispensable assistant.

For the SBO, it's a little more matter-of-fact. The app's voice is clear and accessible, but never goofy. It needs to be trustworthy — after all, the SBO is giving it access to their money. And since it probably wasn't their choice to use the app, it won't waste their time trying to be entertaining. That friendly assistant is also dependable and efficient.
Emails
I also wrote customer lifecycle emails:
Welcome email:

[SUBJECT]
Welcome to Handshake! Let's get started
[HEADLINE]
Hello! Here's how to get started.
[BODY TEXT]
Welcome to Handshake! We're ready to help with tracking hours, billing clients, and collecting payments.
The simplest way to get started is with our Guided Setup. We designed it to get you up and running in minutes.
Or you can use the Help Guide at support.handshake.com. And from there, send a message to our customer support folks if you need anything.
We're looking forward to working with you!
Cheers,
The Handshake Team
[CTA]
Start guided setup
Cancellation confirmation email:
Dear [FIRST NAME],
We've gone ahead and cancelled your Handshake account as requested.
We're sorry Handshake didn't work out for you! We'll be happy to have you back anytime.
Sometimes folks don't discover everything Handshake can do. That's our bad! So we just want to make extra sure you knew about our:
Automated client invoices and past due reminders

Different rates for contributors

End-of-project and year-end summaries

Tax guidance and legal tips for freelancers
But we'd also love to know what you found missing. Just hit reply to this email to give us some feedback. We're always making improvements and our public Help Guide at support.handshake.com has the latest app updates.
Thank you for giving us a try. We hope to see you again someday!
Sincerely,
Your friends at Handshake