Mobile App
Case Study
Meal planner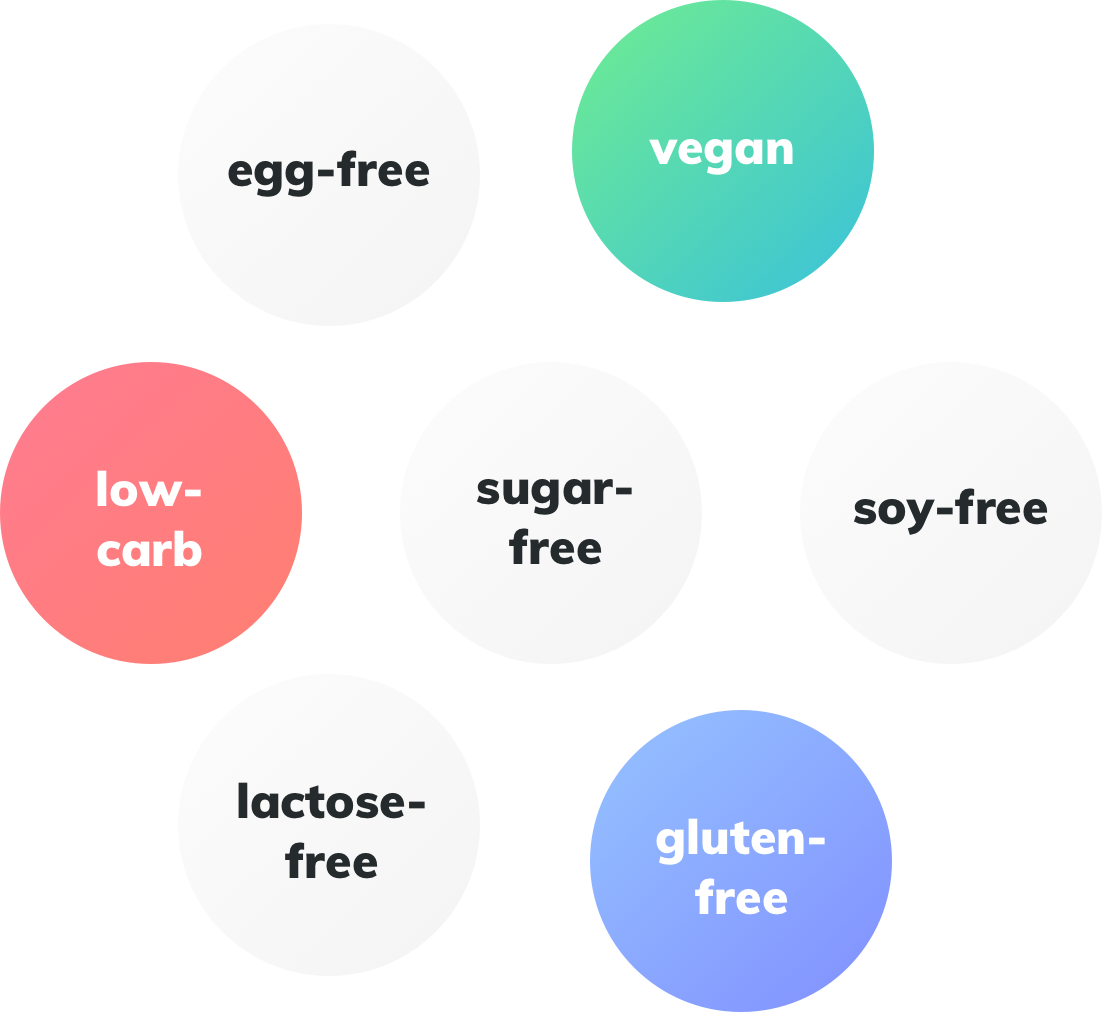 How did it start?
I've been struggling with food allergies for years, so it seemed obvious that I will try to find a solution to this common problem.
Overview
With the help of the Anybelly mobile application, any foodie with specific needs can find the perfect weekly menu for her.
The Anybelly mobile app is a nominal project. I created this meal planner app during my university years as a pet project. Although the project started with just a hobby idea, during my work I tried to stick to a real UX design process.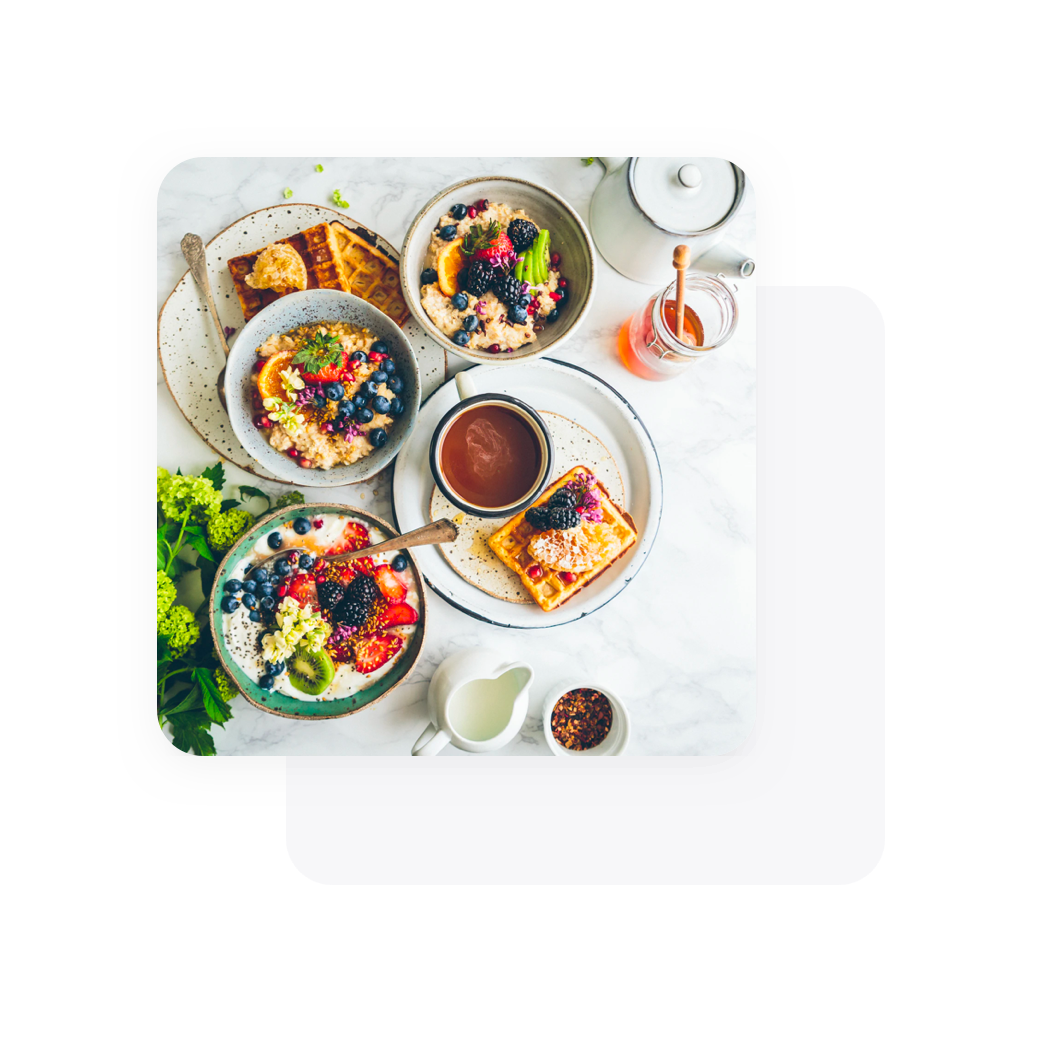 User Interviews
At the discovery phase of my project, I conducted four user interviews in order to get a better understanding of the problem.

What did I find?

People with food intolerance struggle to decide what and where to eat on a daily basis

They tend to cook for themselves, since in most cases that is the most

convenient

solution

They use multiple blogs, websites to find the recipes they need and can eat

They tend to plan ahead,

although

this does not always works out as planned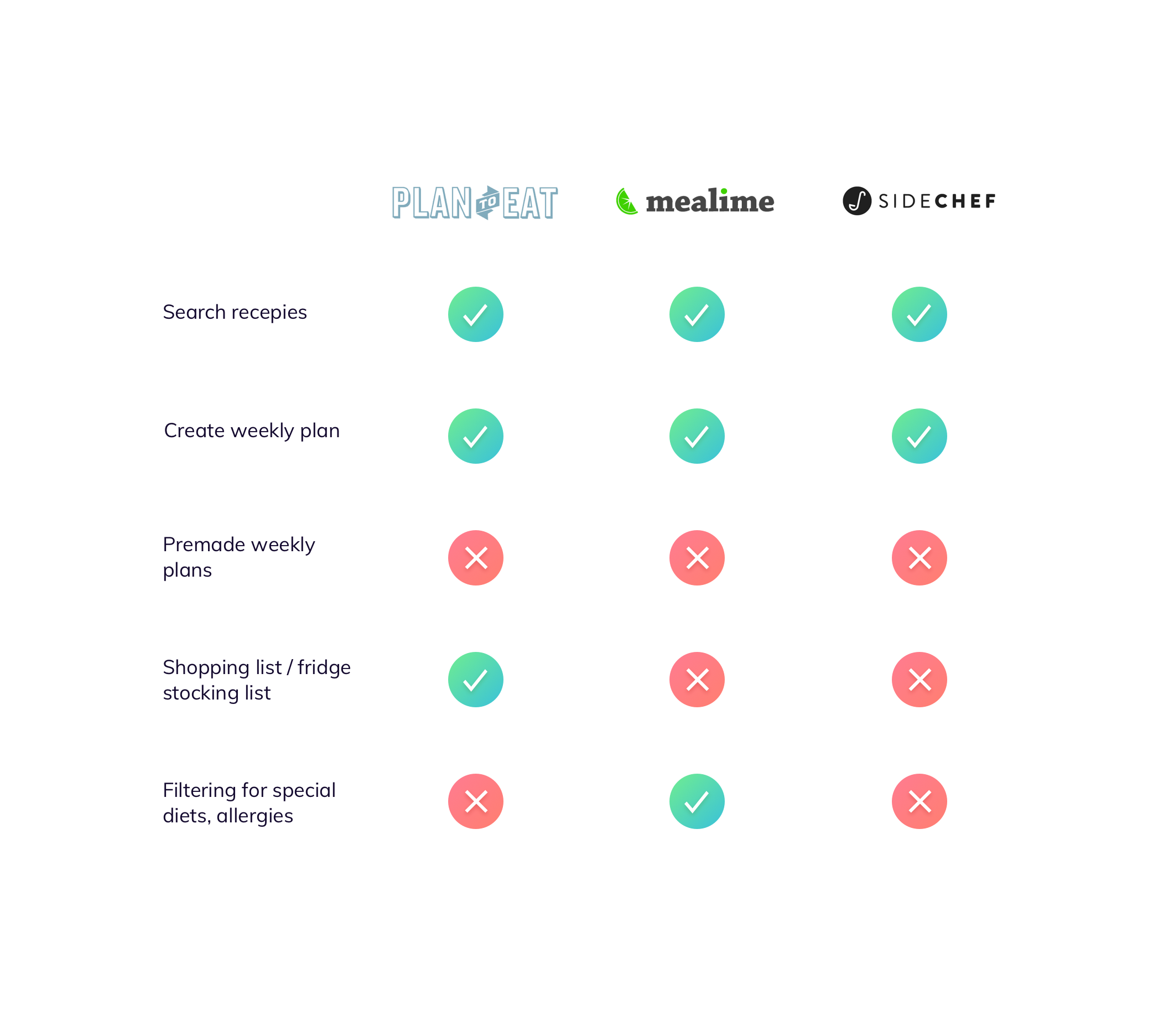 Competitor Research

I gathered information about the competition in order to define the basic features of my application.
What did I find?
The biggest competitors have the ability to search recipes and create a weekly menu plan
However only some of them have advanced filtering functions for people with food allergies or special diets
None of them have predefined weekly menus specially based on dietary preferences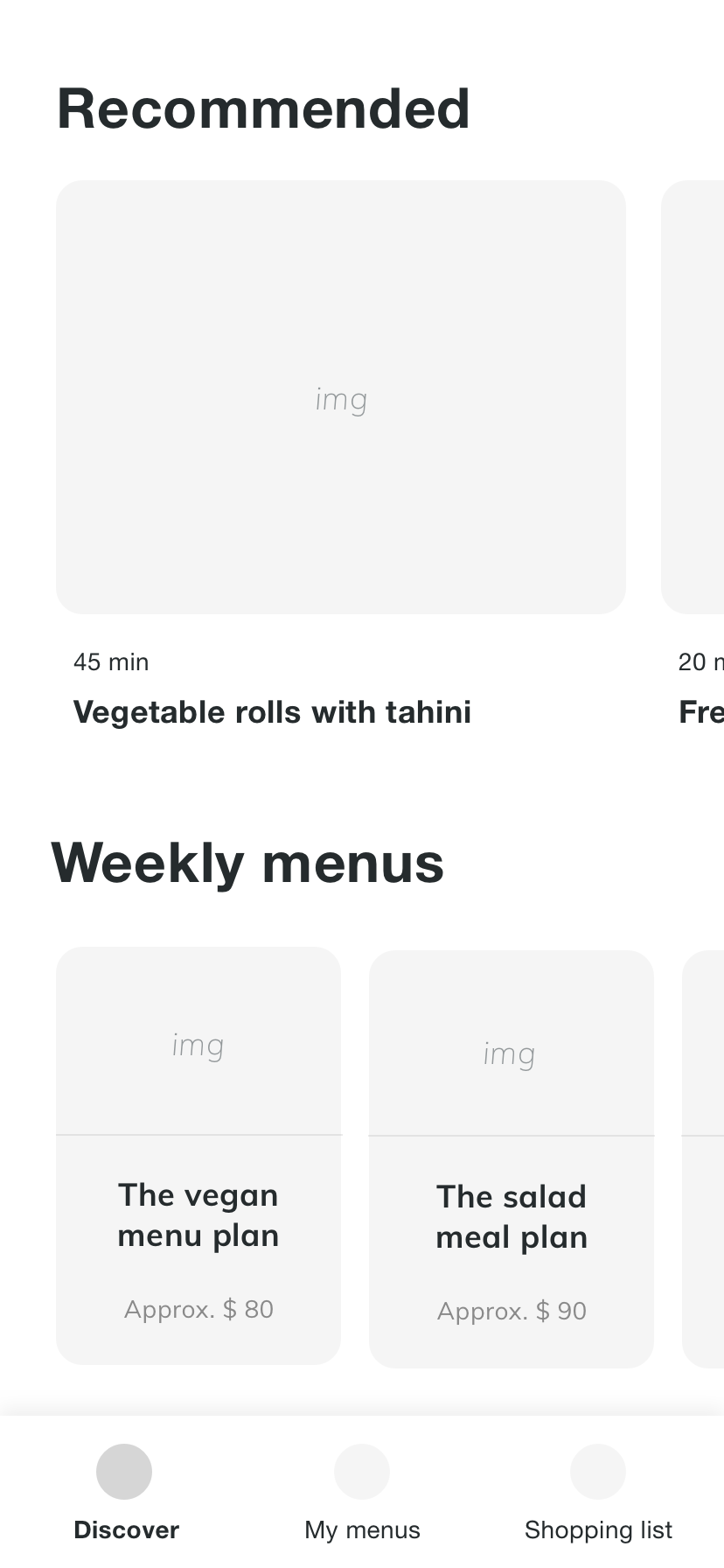 Low fidelity wireframes
I usually start the design process with low fidelity wireframes. This is the way I iterate through many design options quickly. Whit my wireframes I was able to clearly define the basic features and main user journey of the app.
What can users do in the app?
The users should be able to specify their dietary preferences

They can choose from a predefined weekly menus and edit these menus

They can read their

recipes

in their menus

They can assemble a shopping list based on their menu
Usability testing
With the help of Axure I created a low fidelity, clickable prototype. I tested this prototype with 6 users. After 4 tests I did one iteration on the designs and validated my solutions with the remaining 2 users.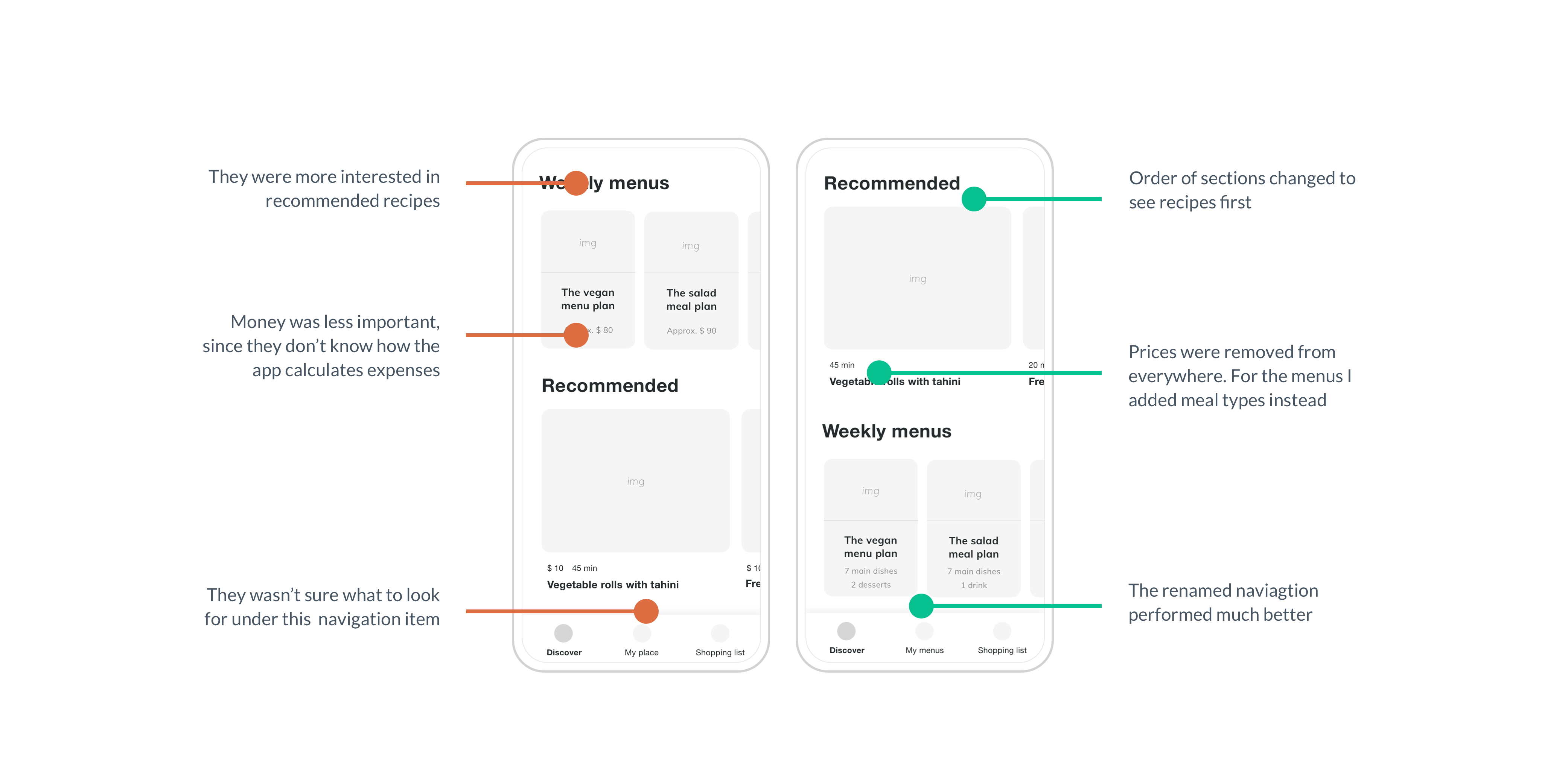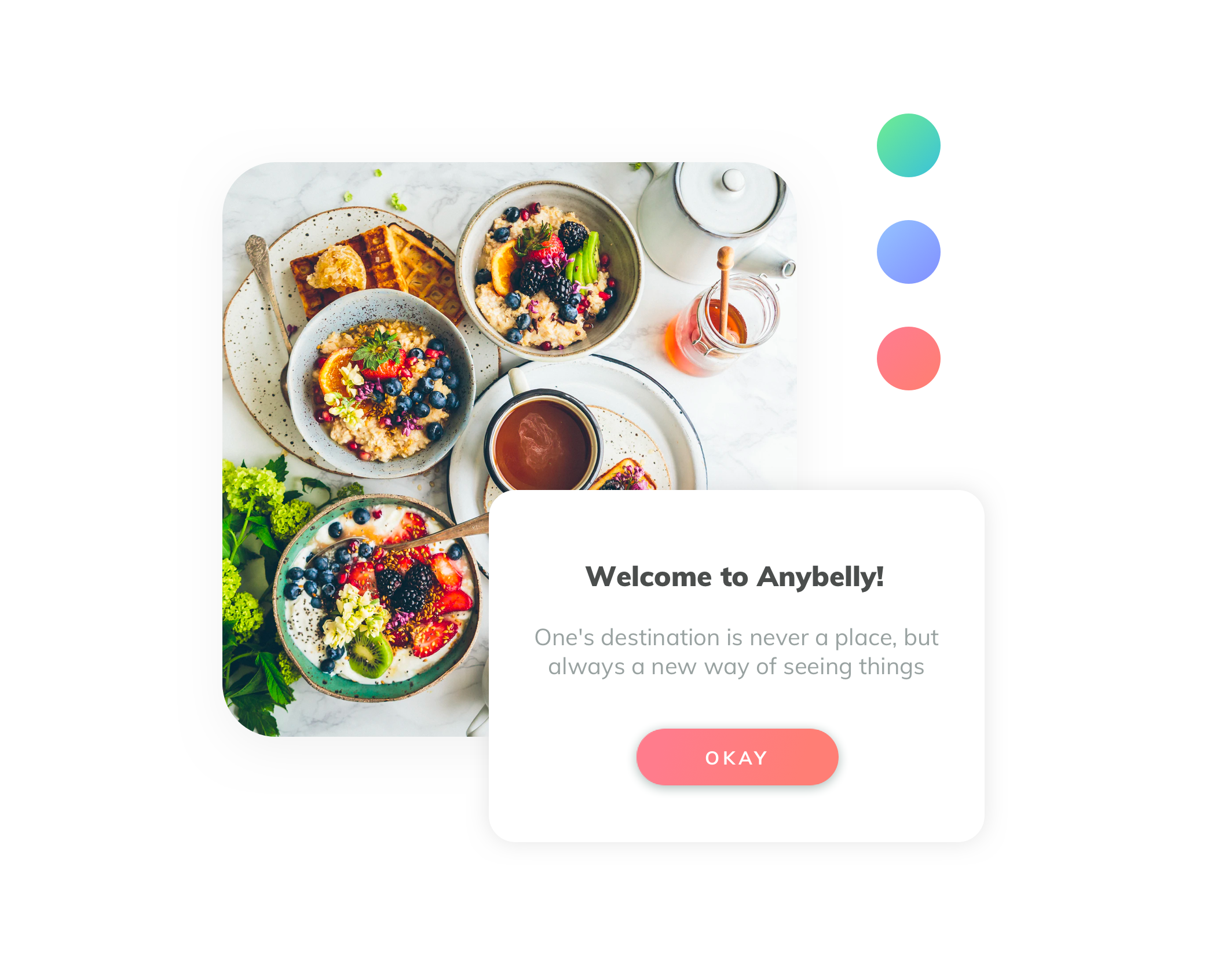 Look & feel
As a first part of the UI design process, I experimented with different colours and styles. I tried to focus on colours and visual elements which can distinct our brand from other meal planner apps.
Final design elements:

Using White and light grey as a base colour

Adding pink and green neon gradients as accent colours



Rounded edges and circles for a friendlier look
Vibrant, high resolution food images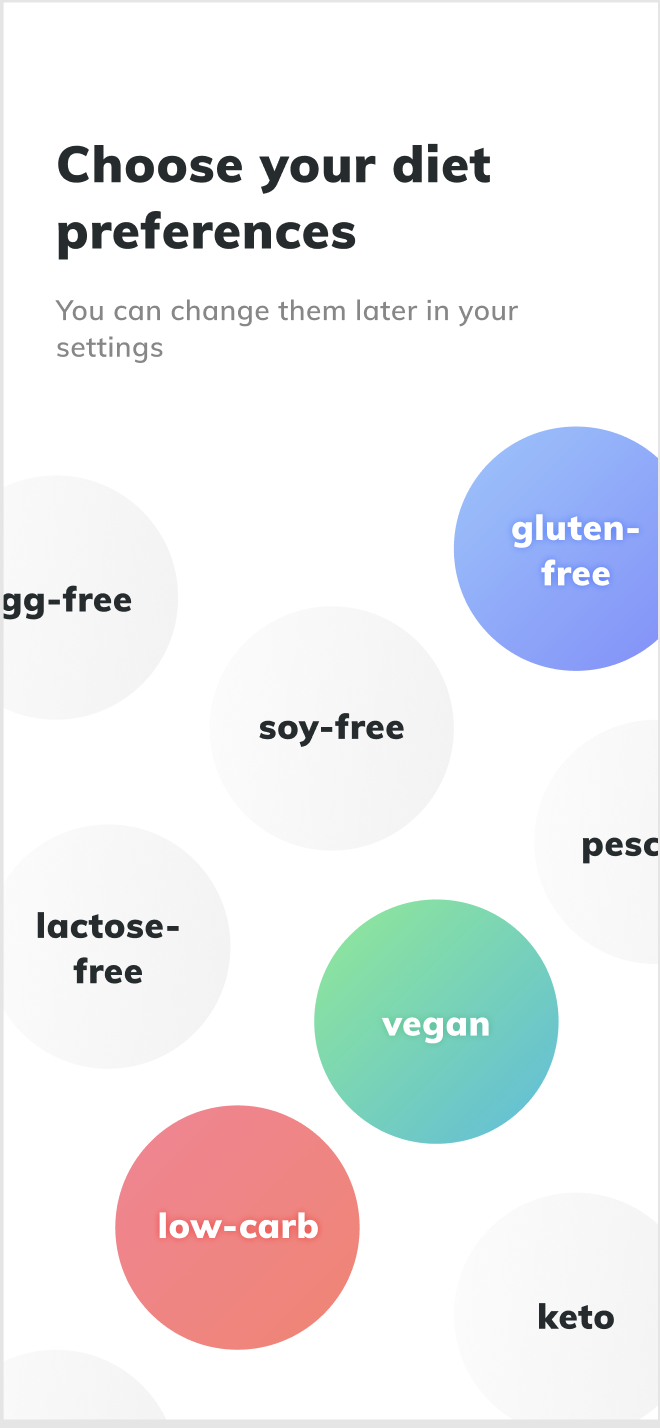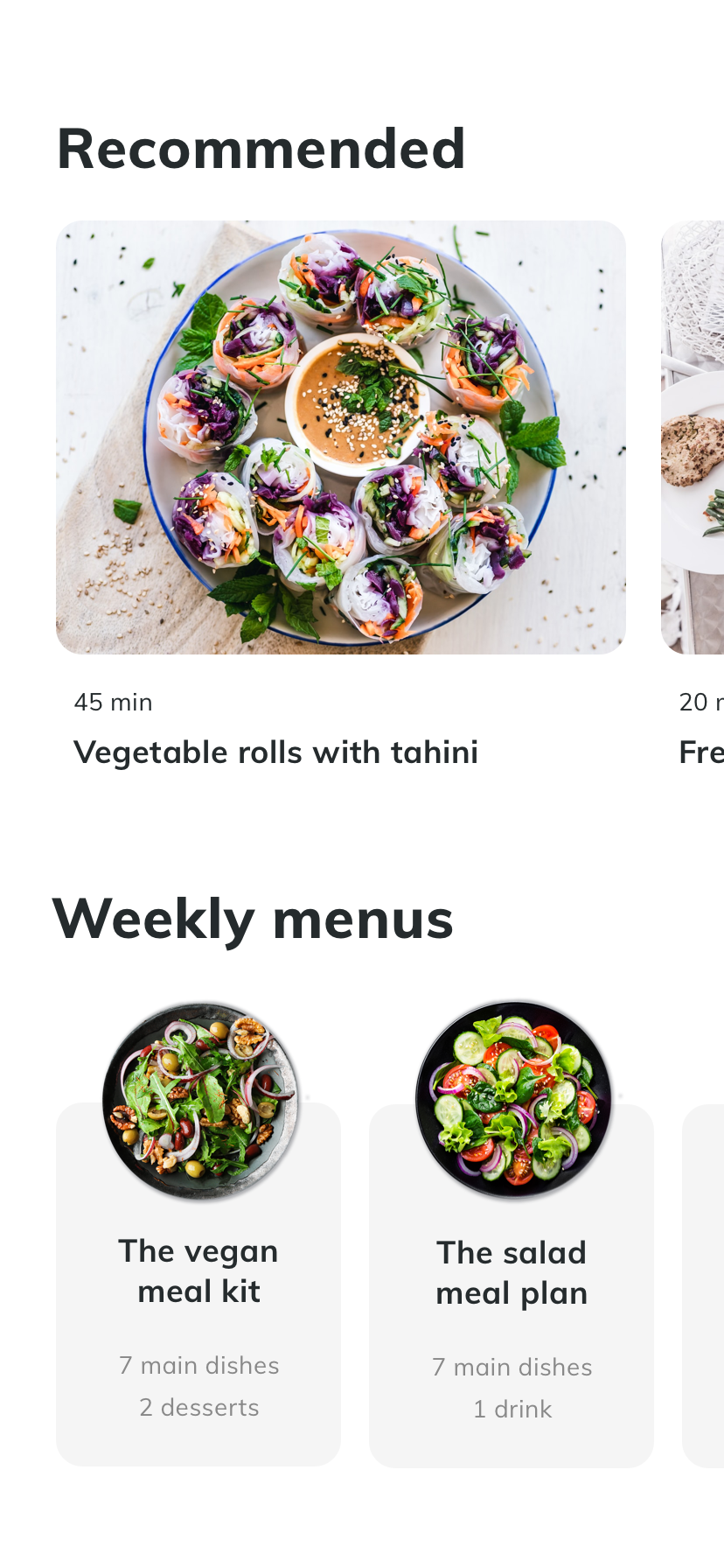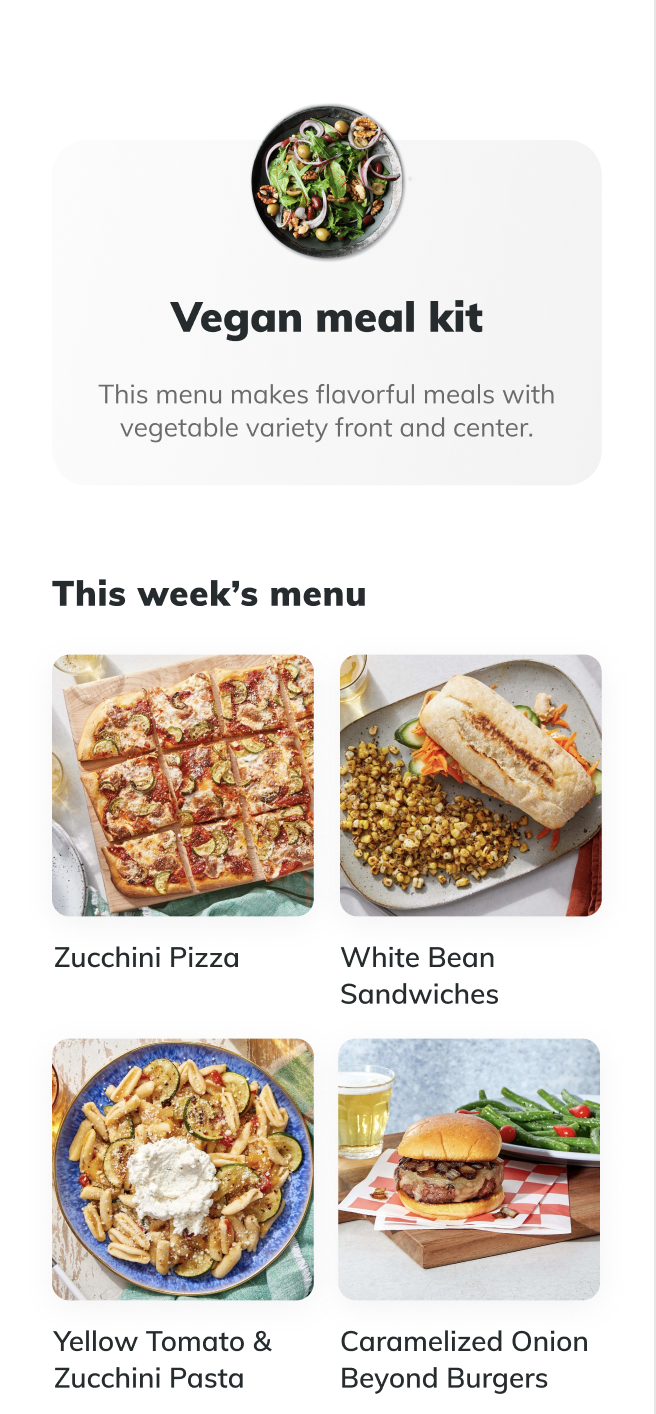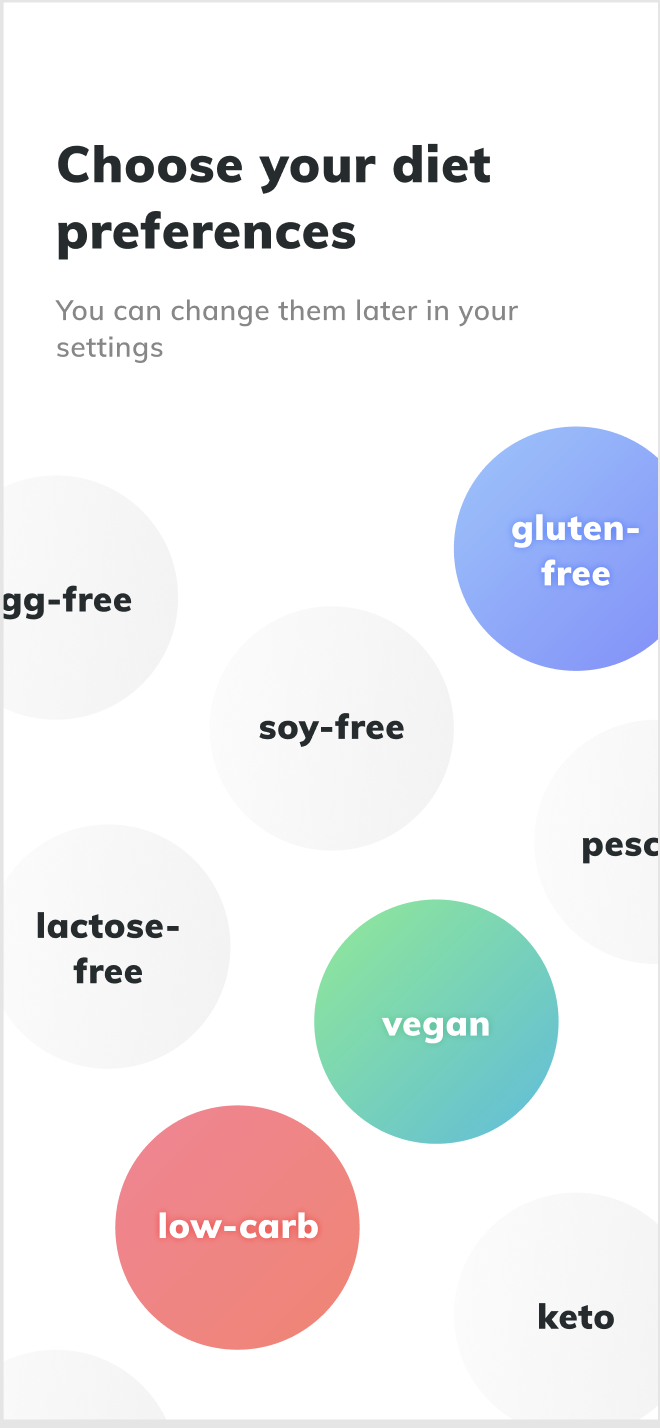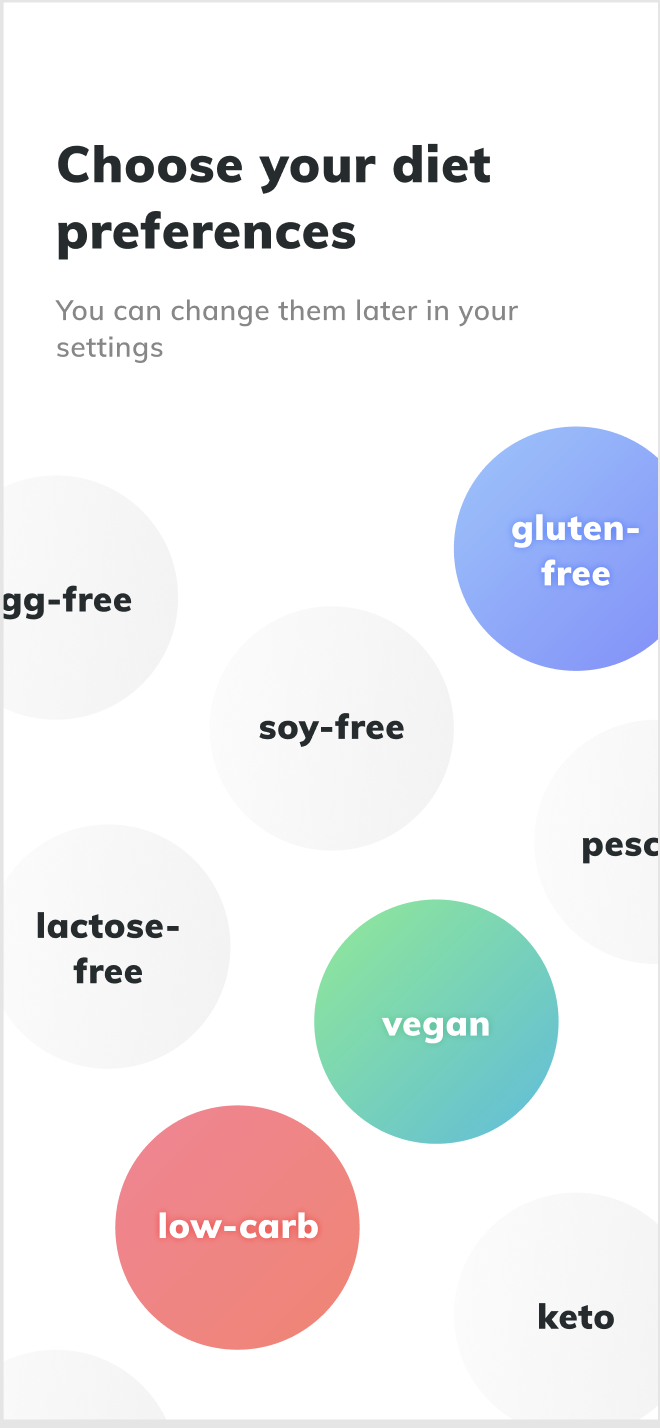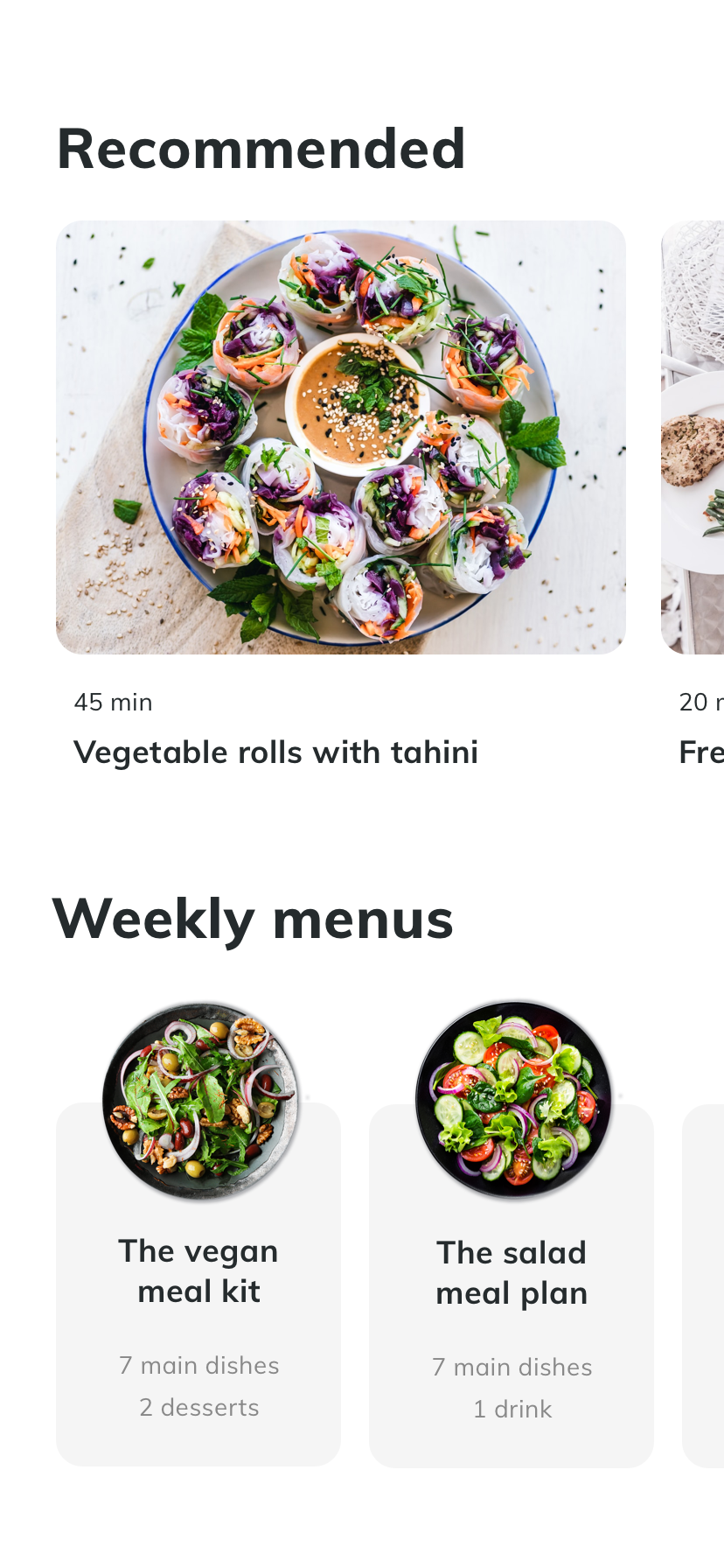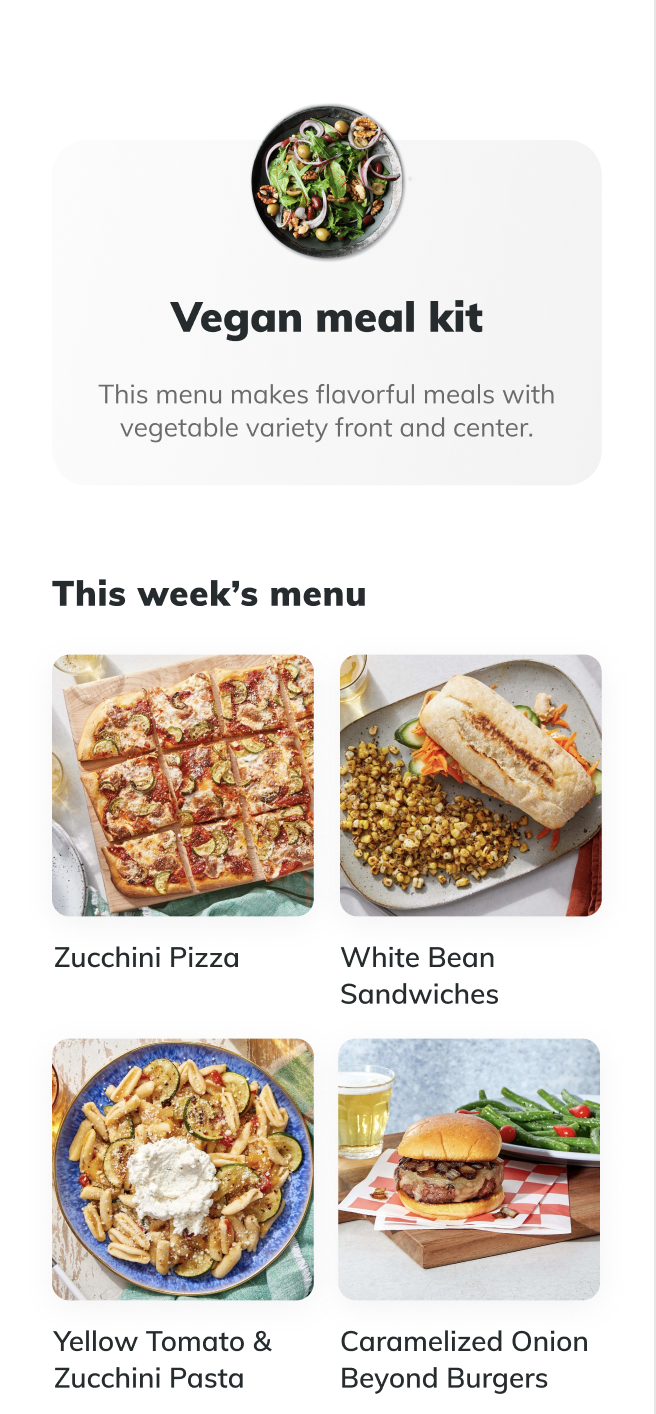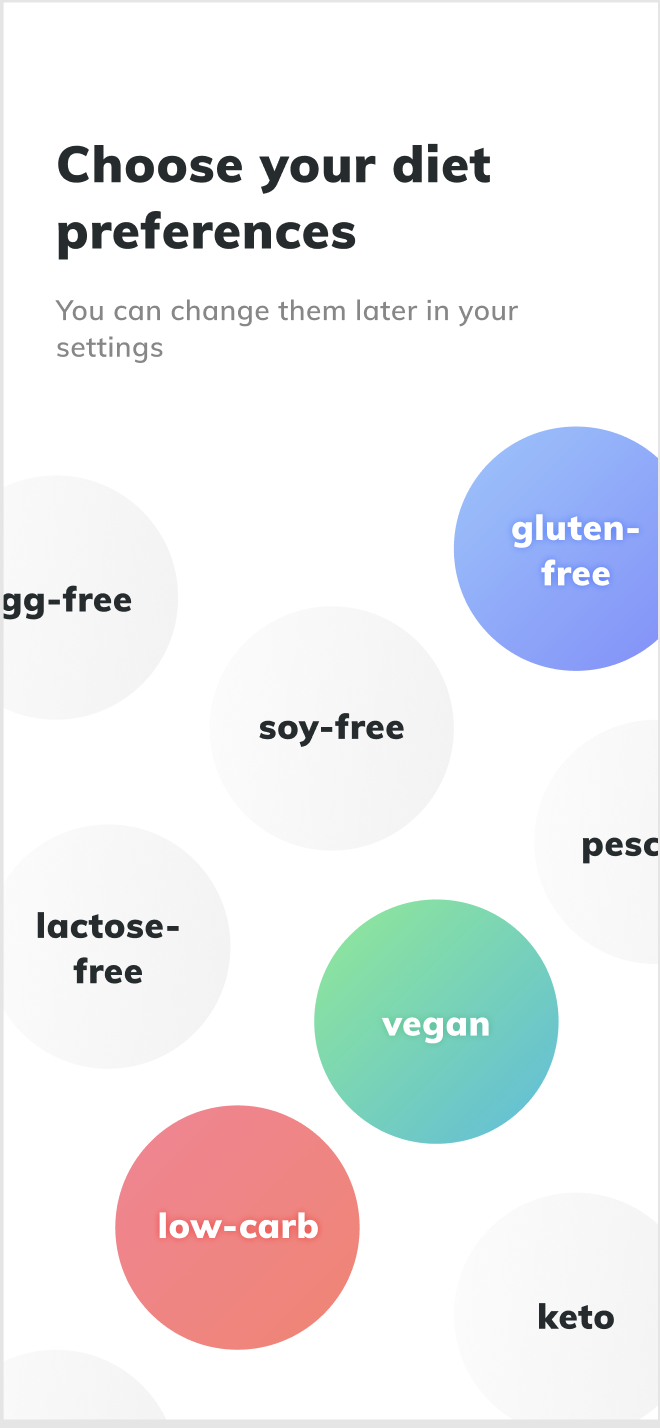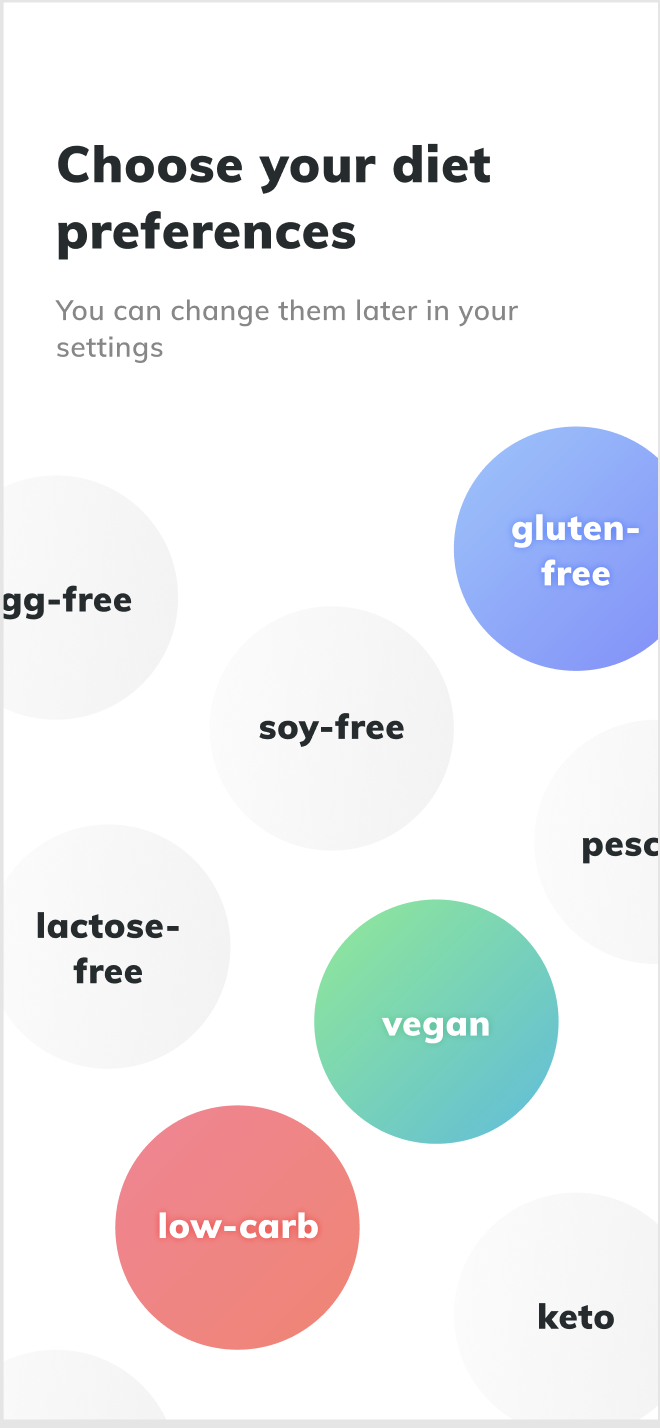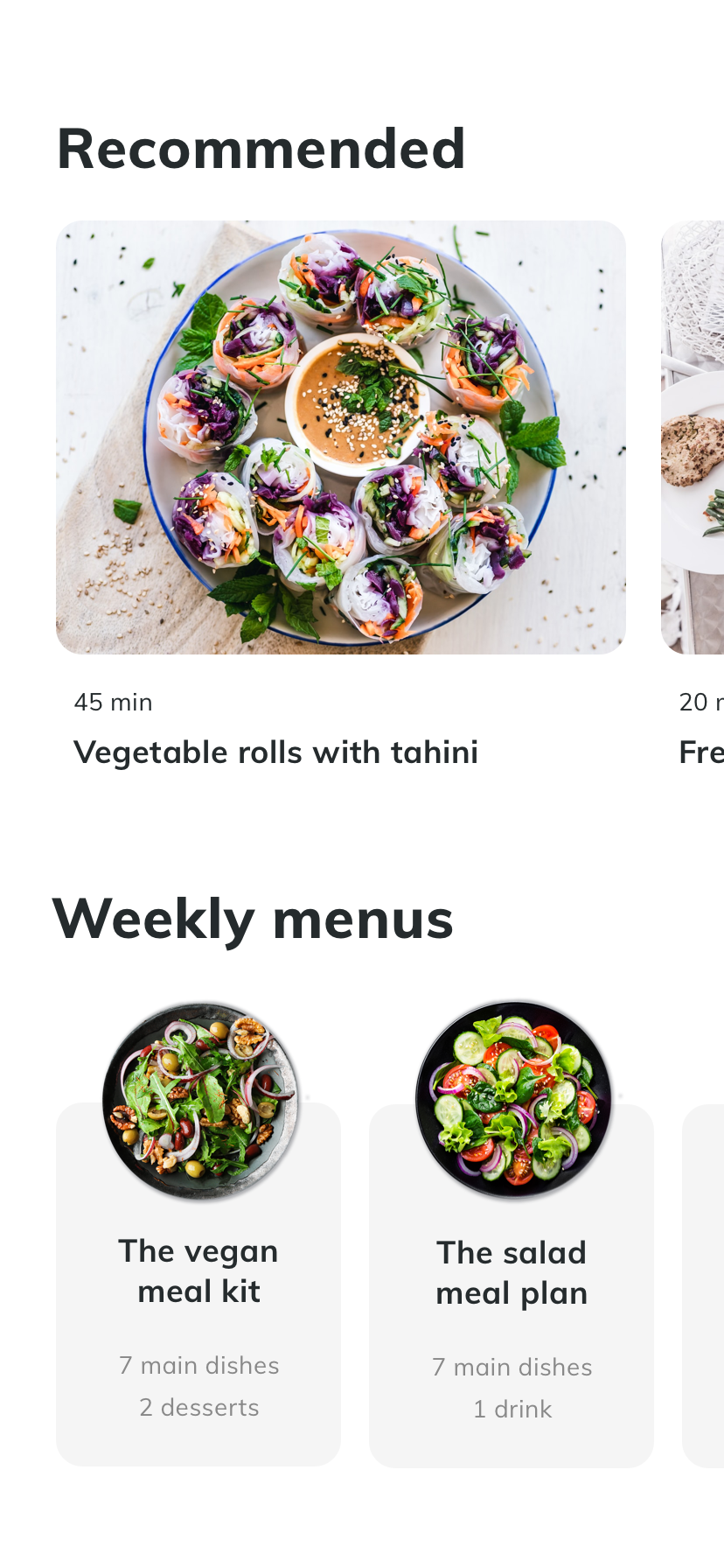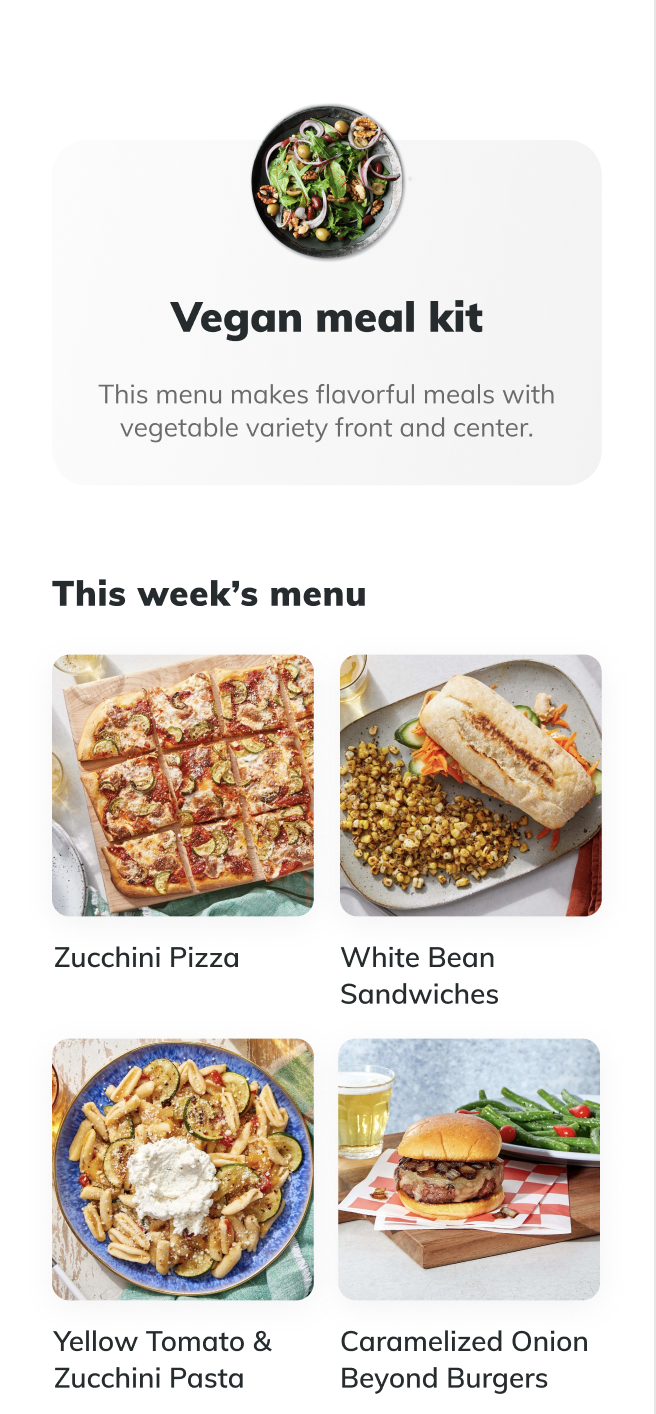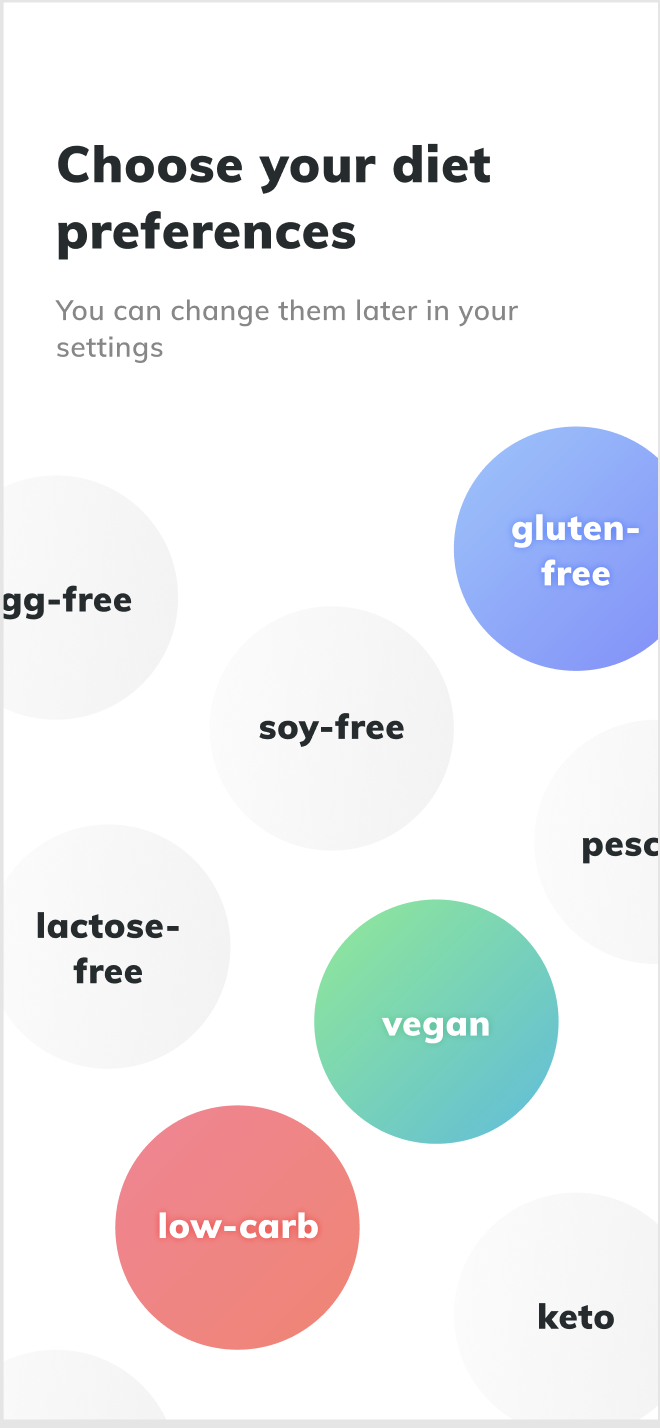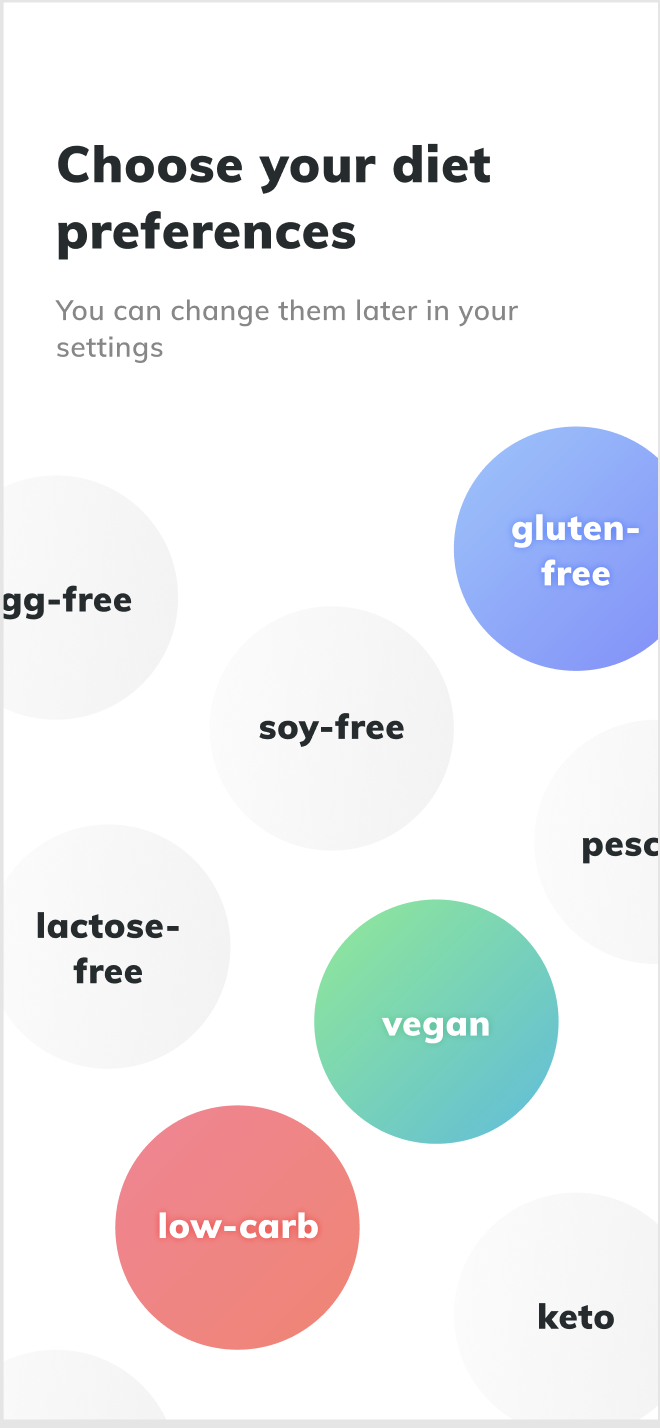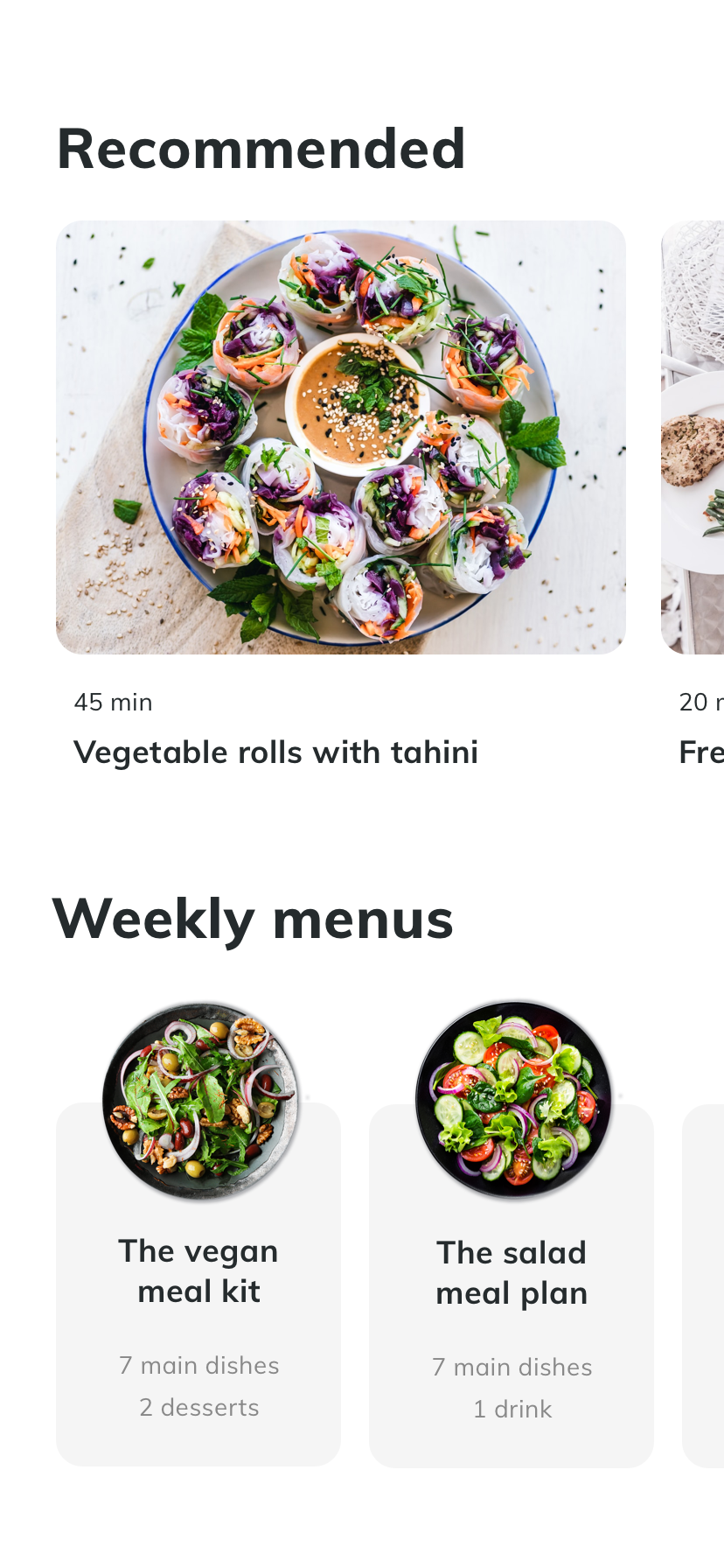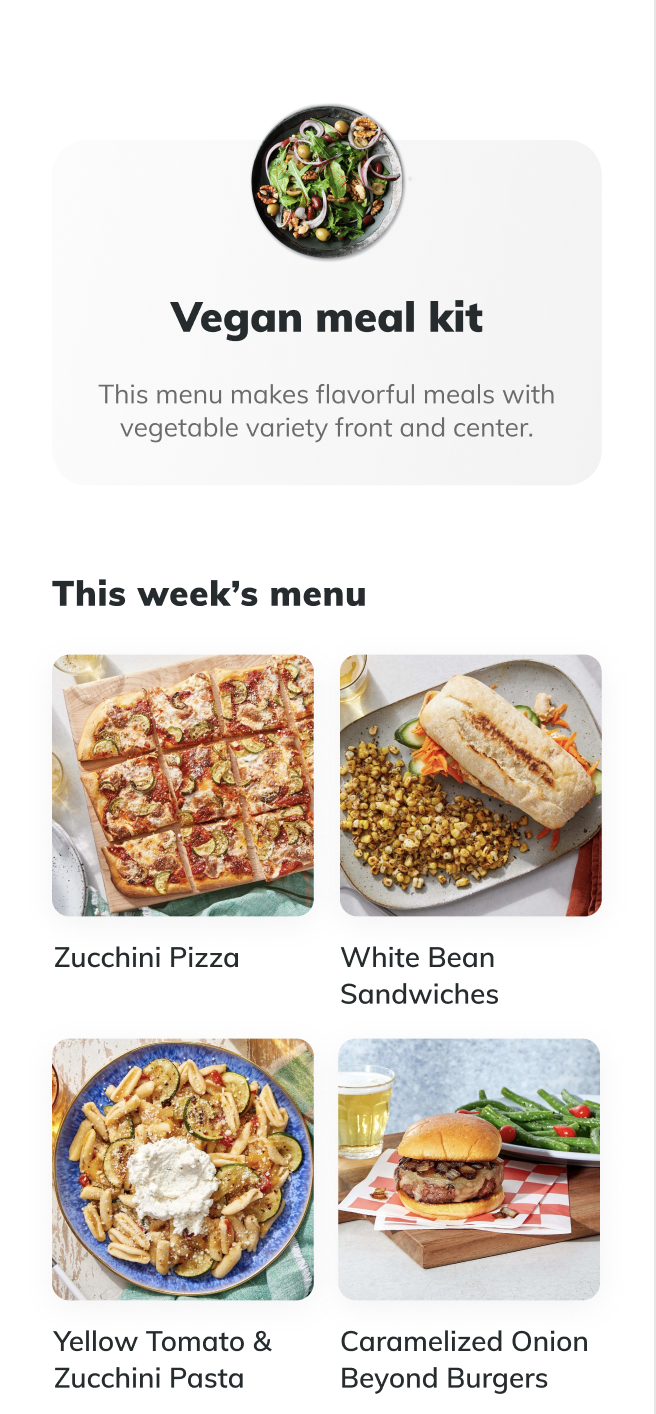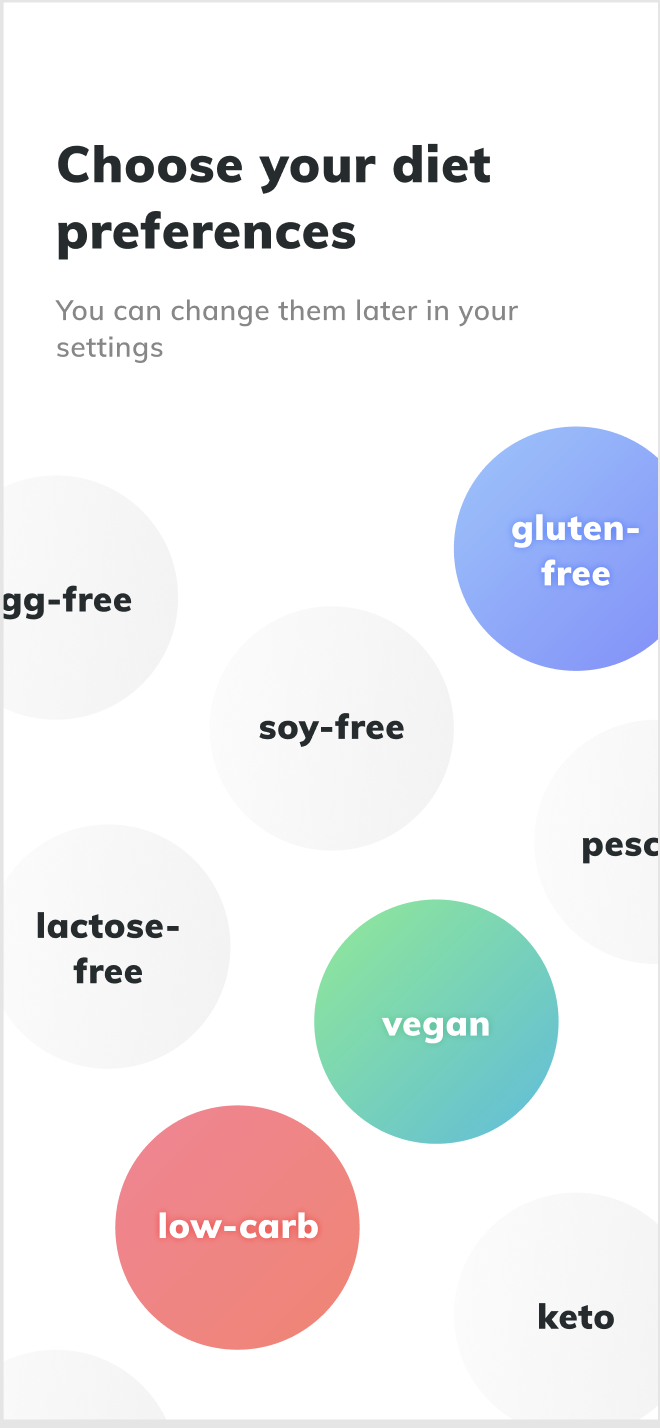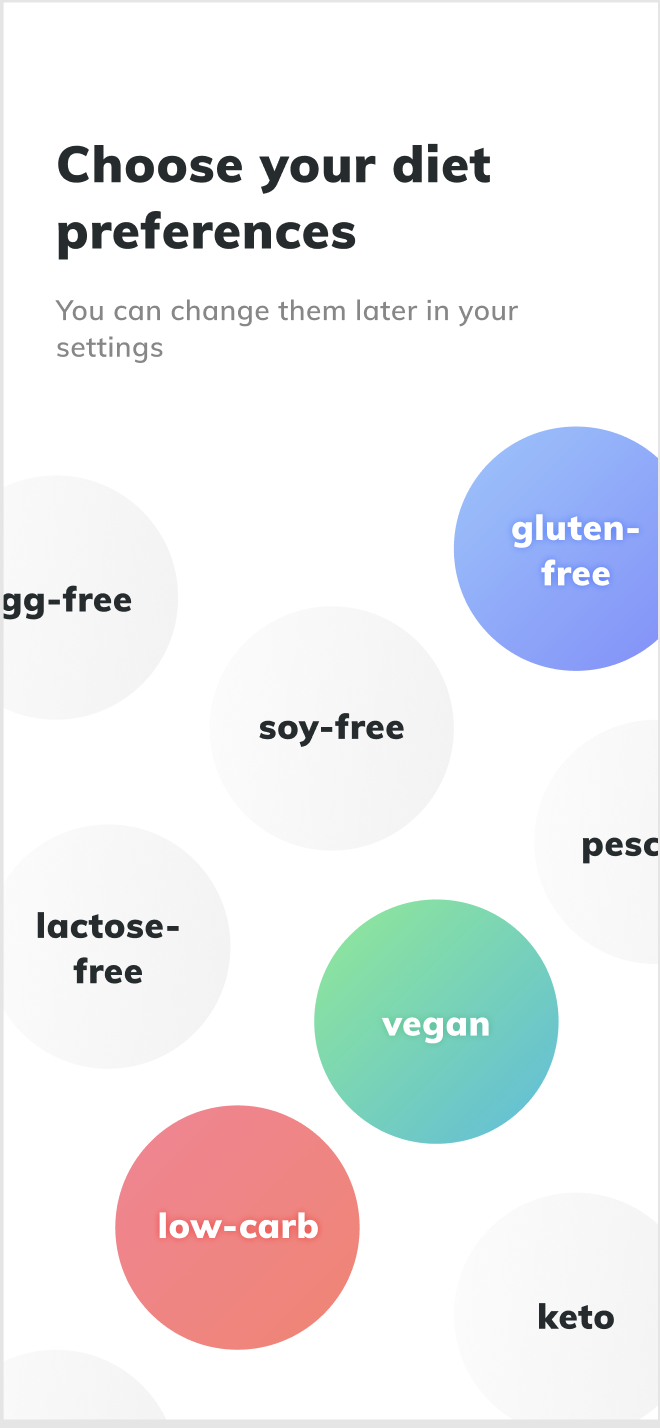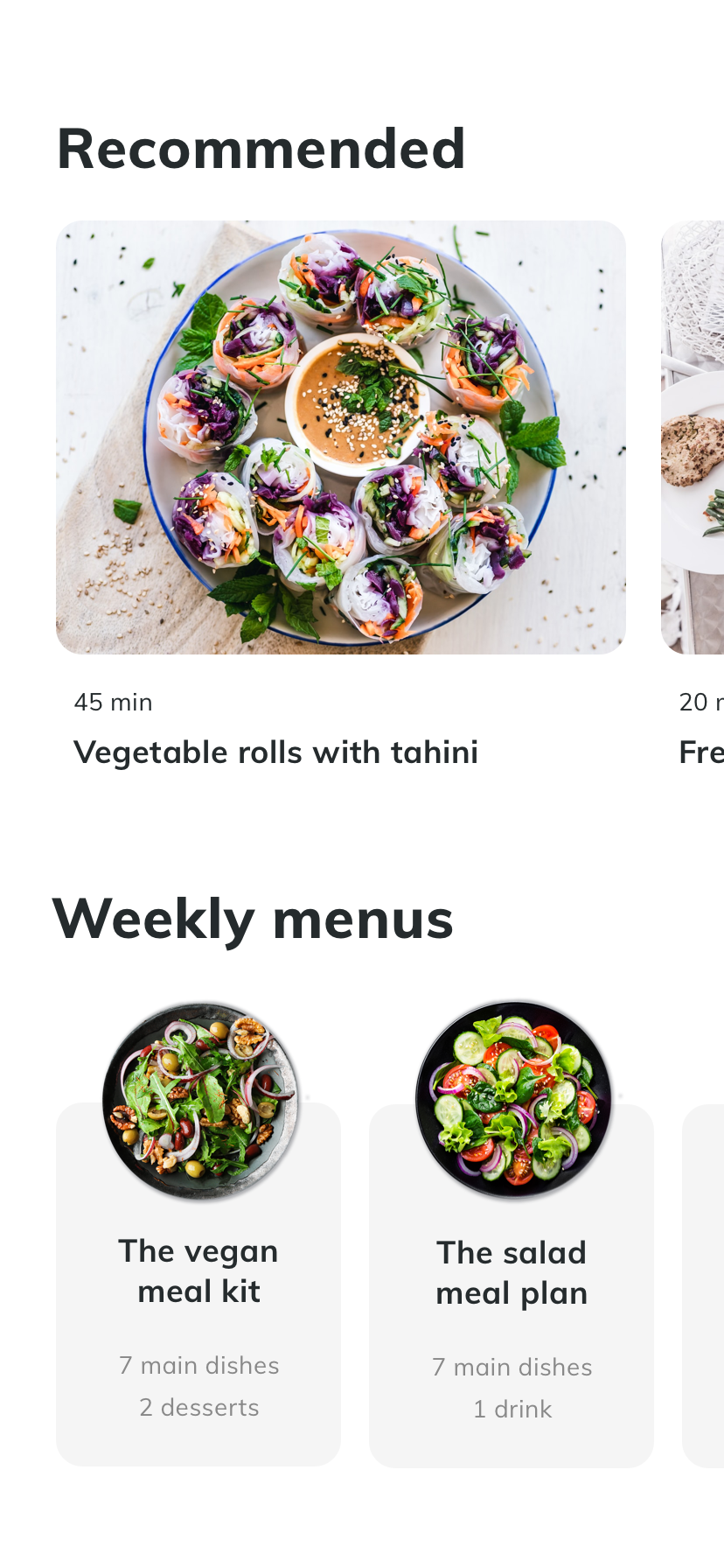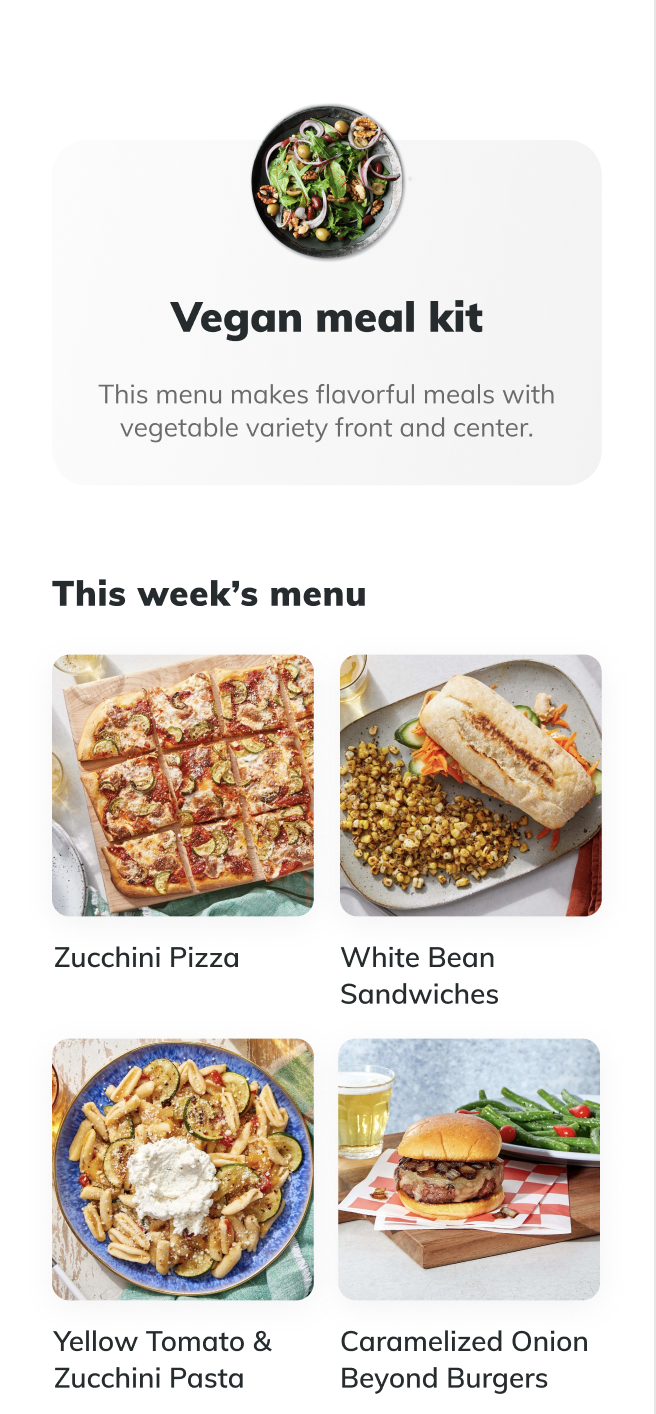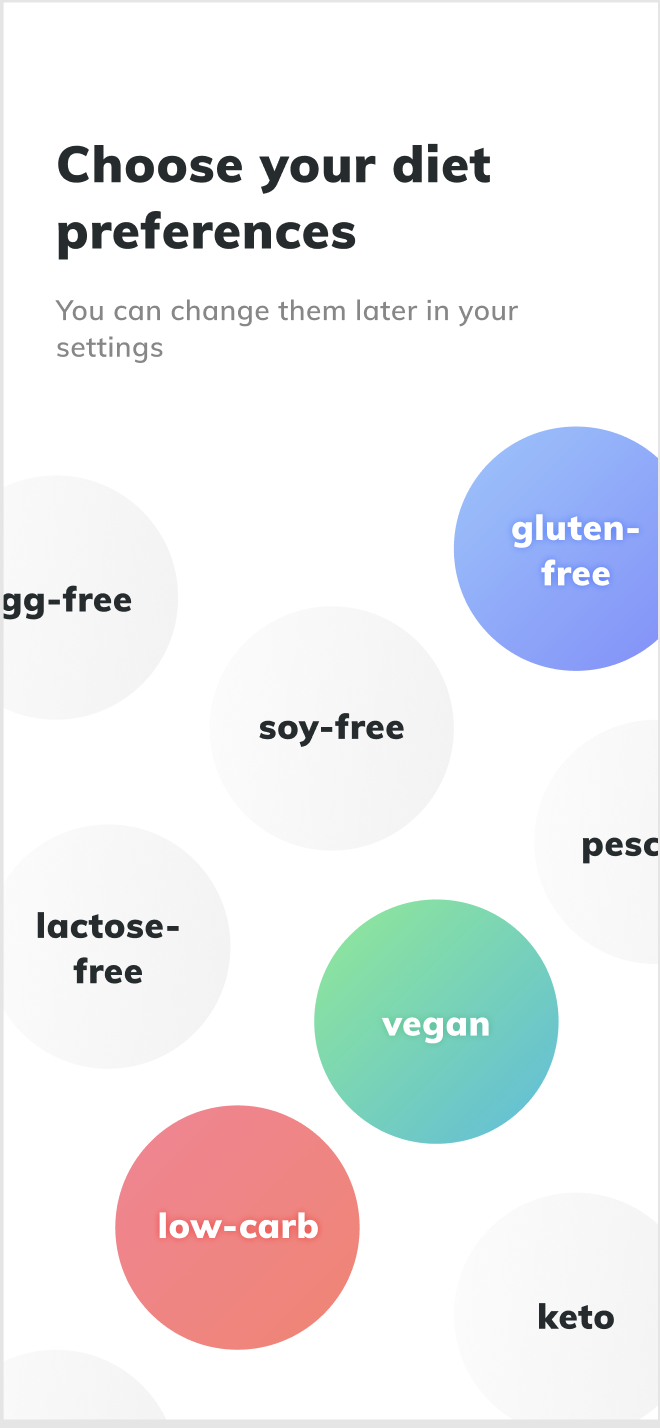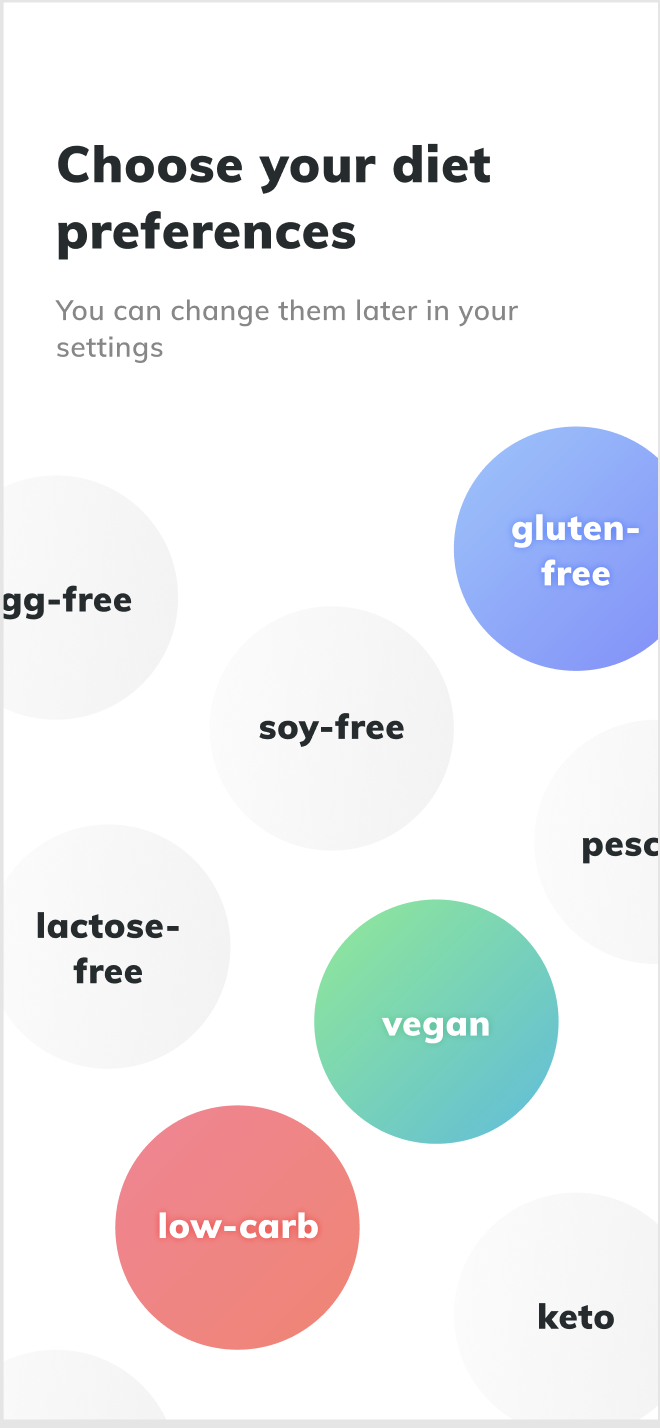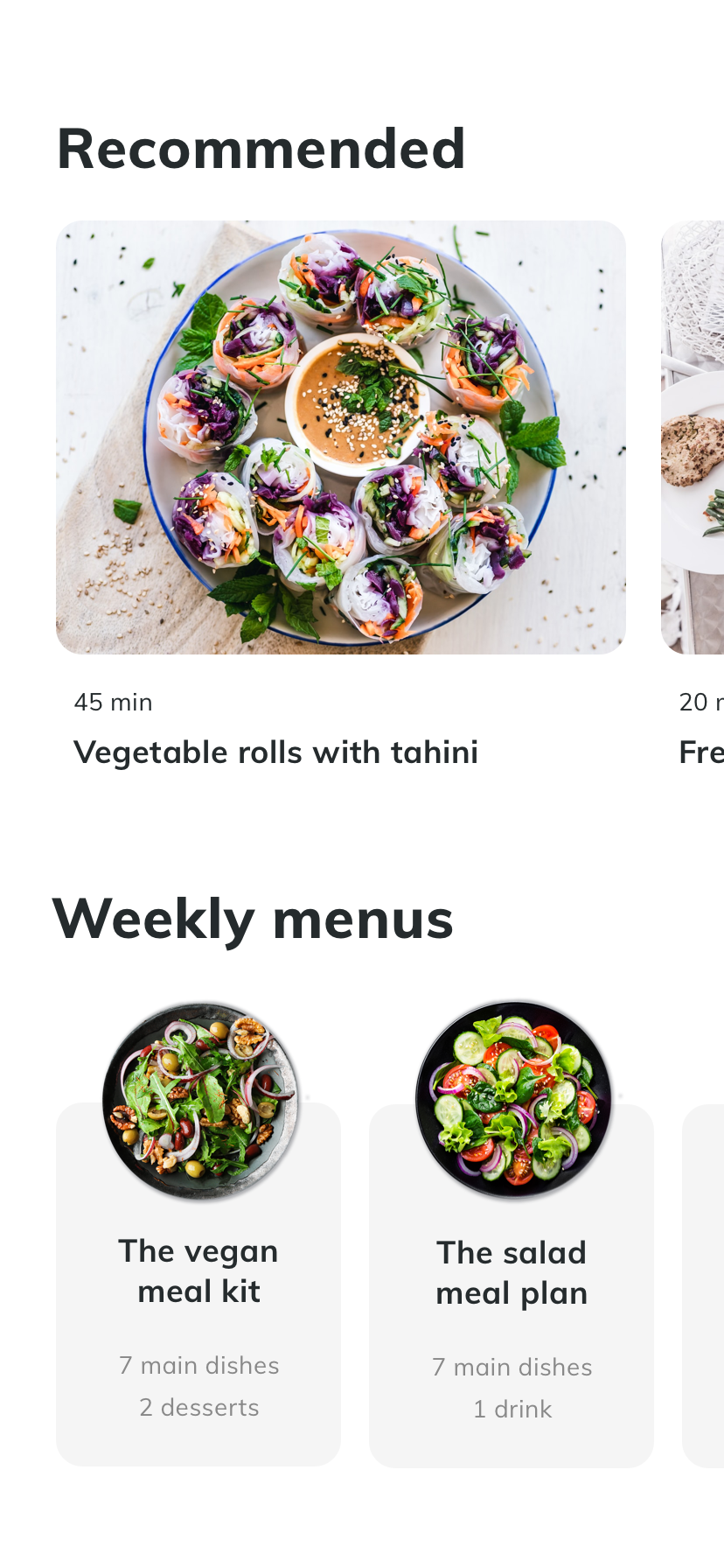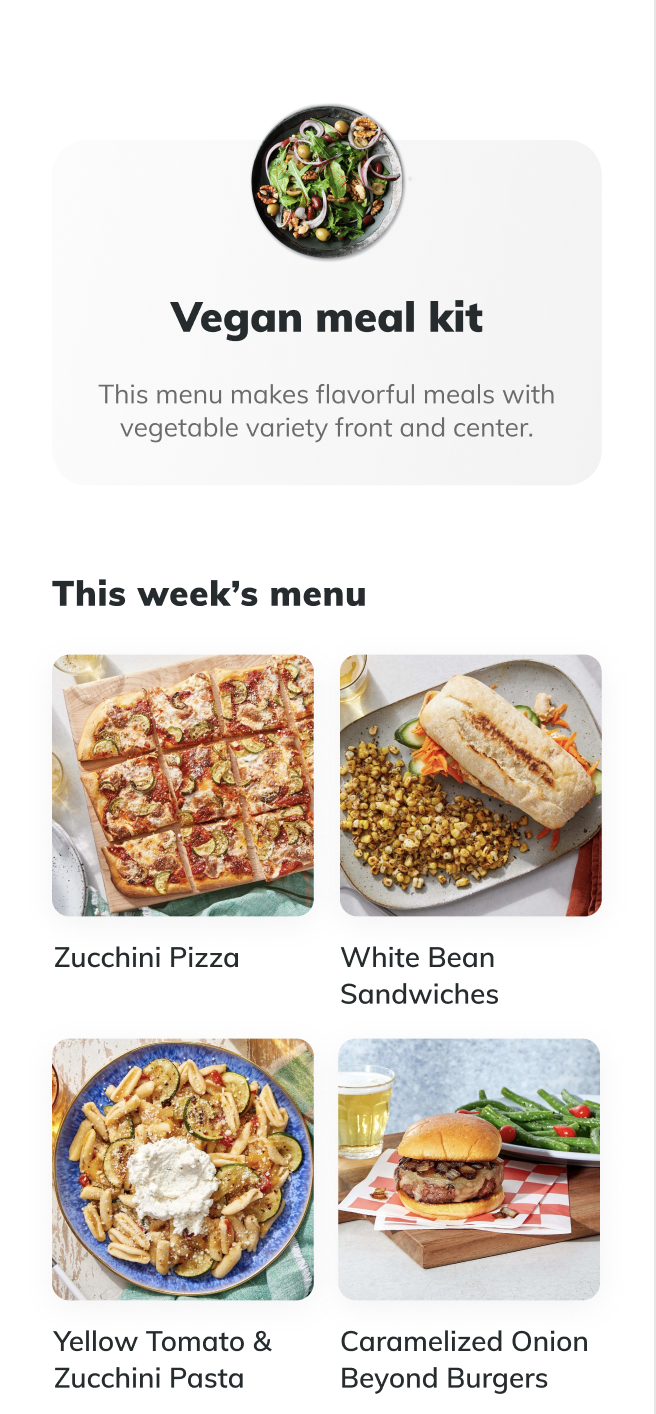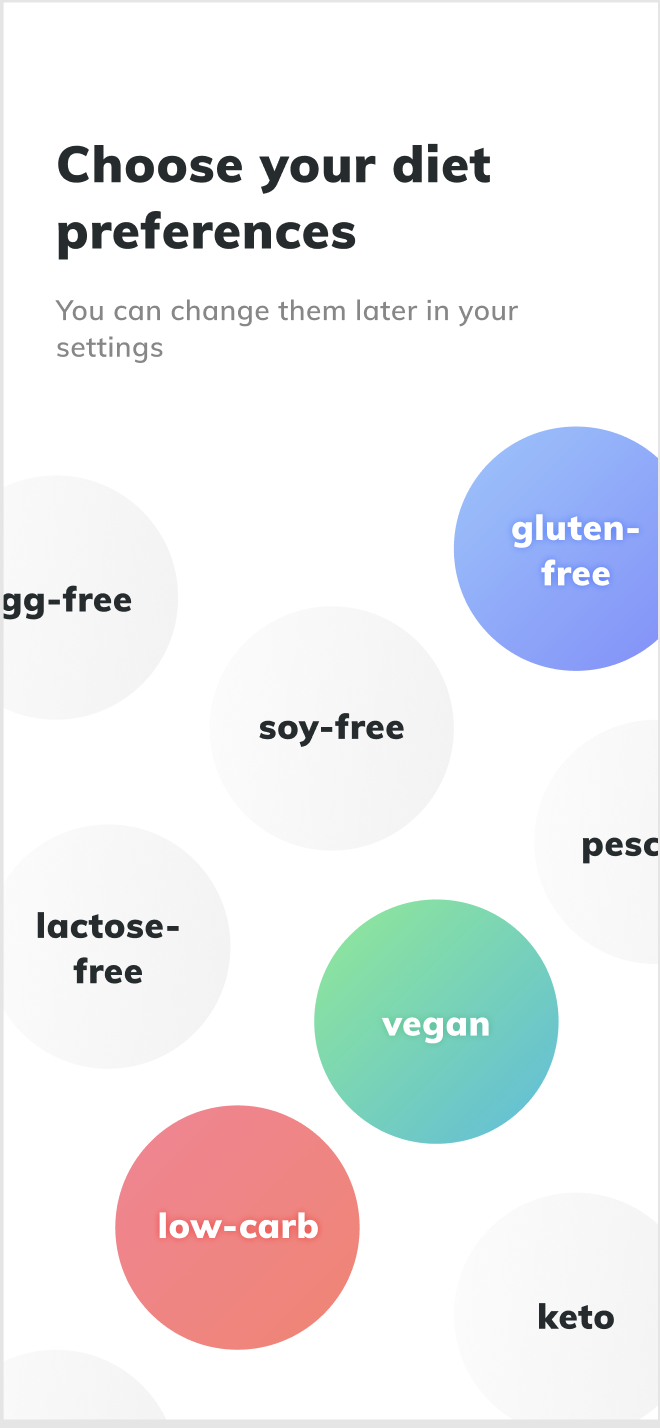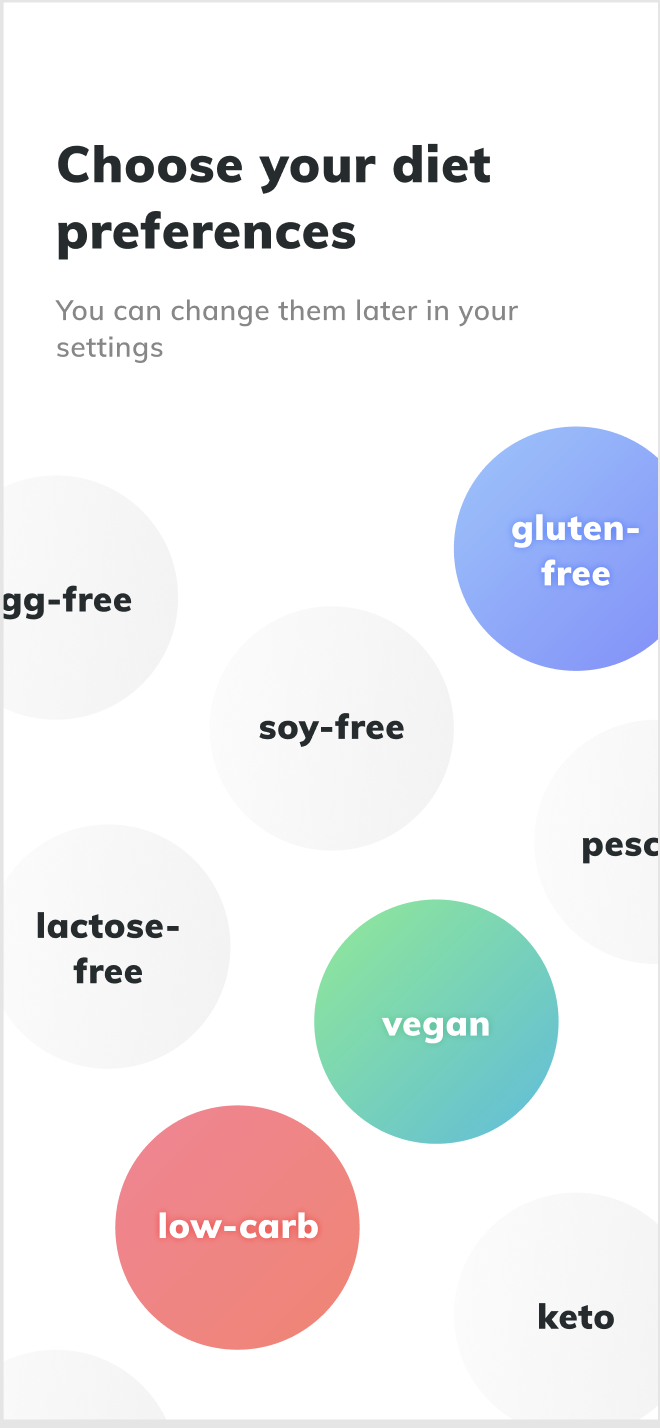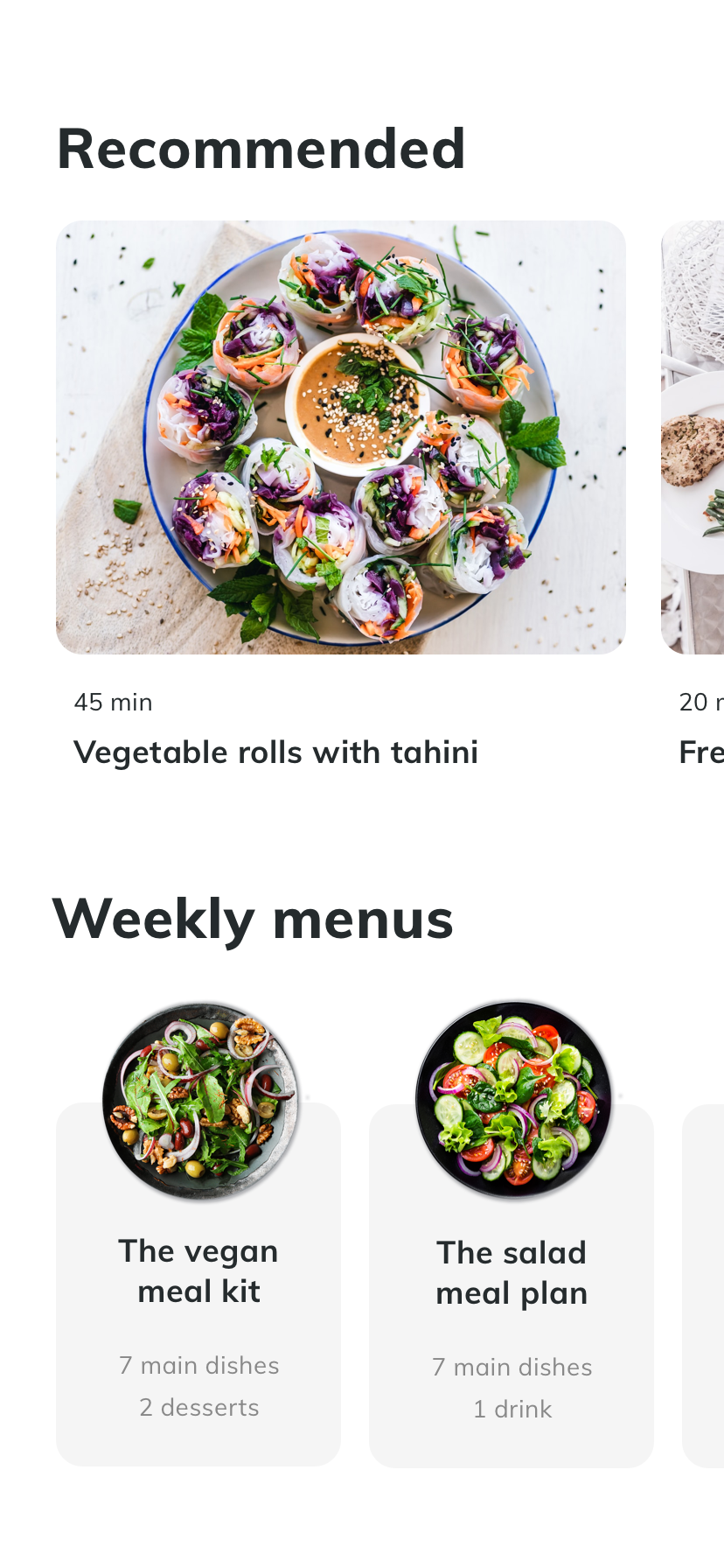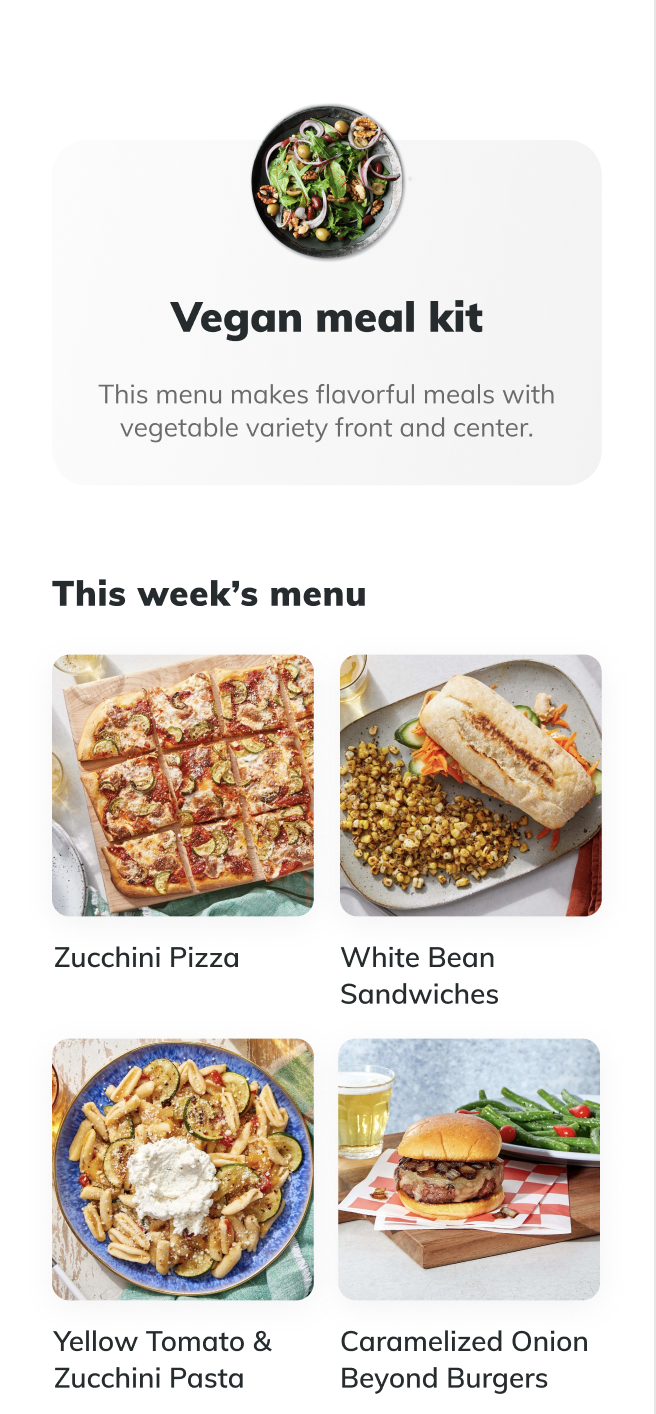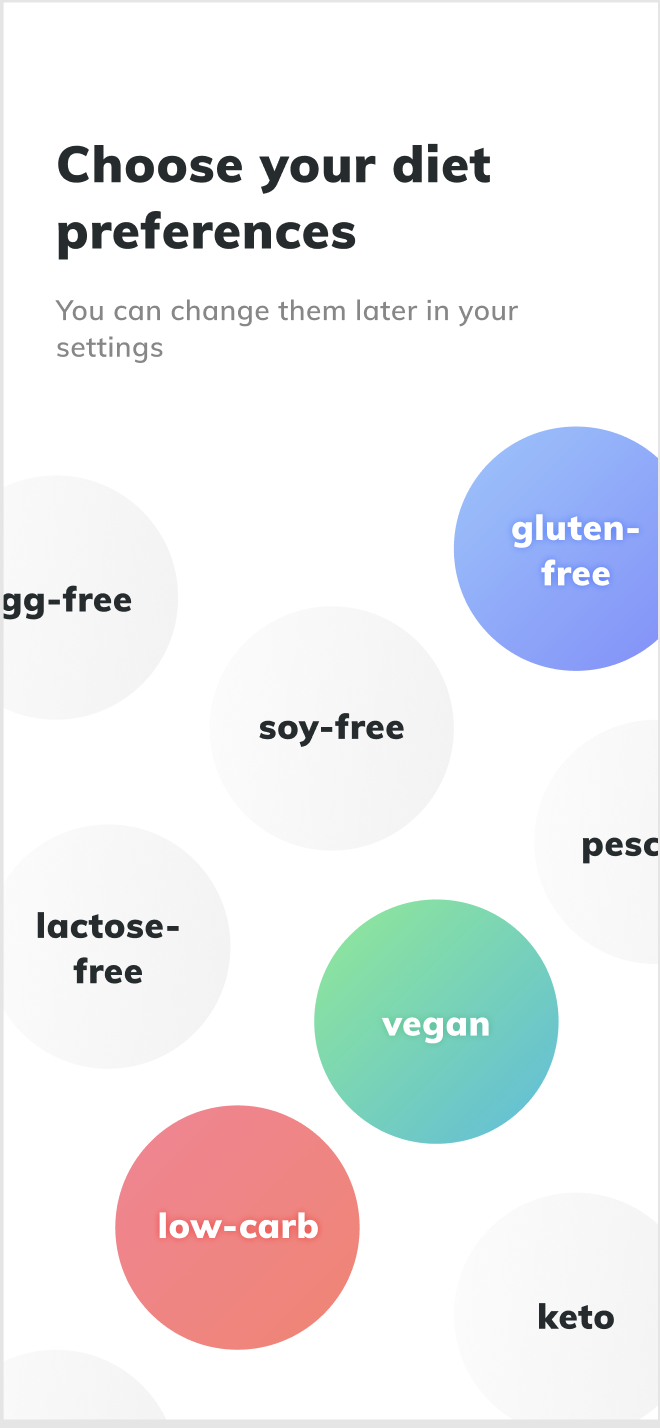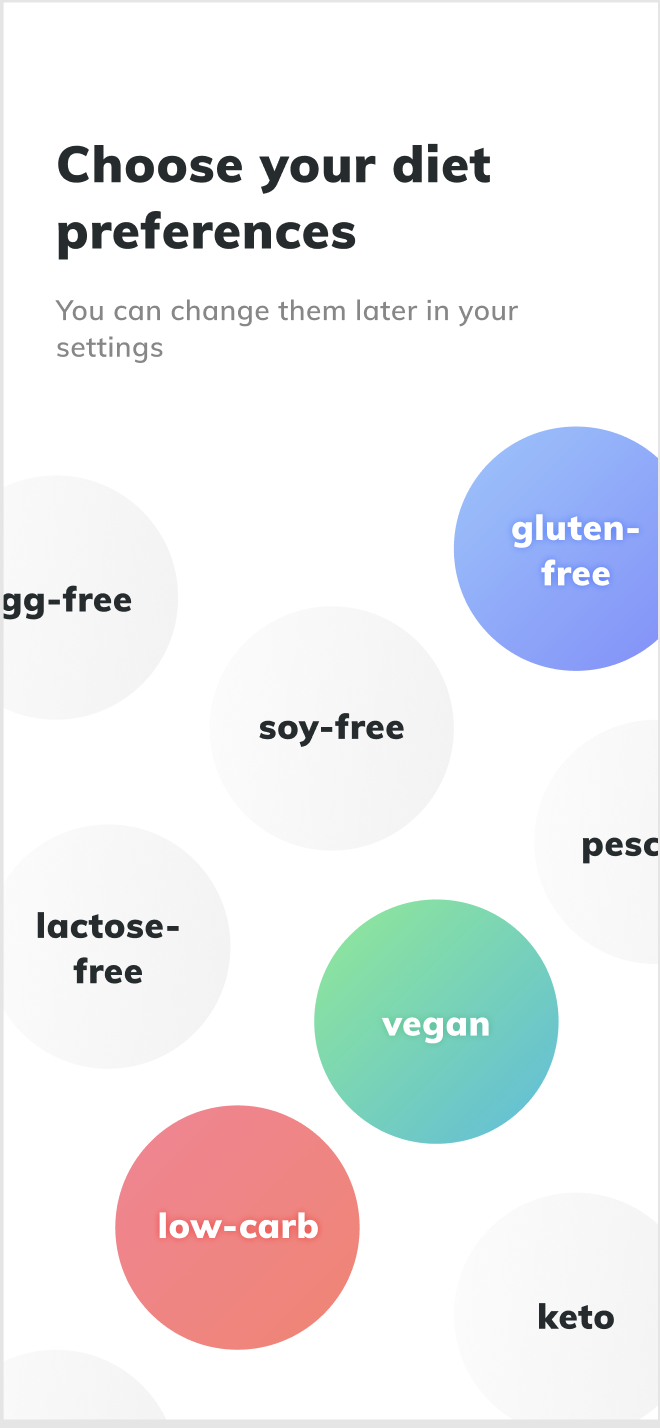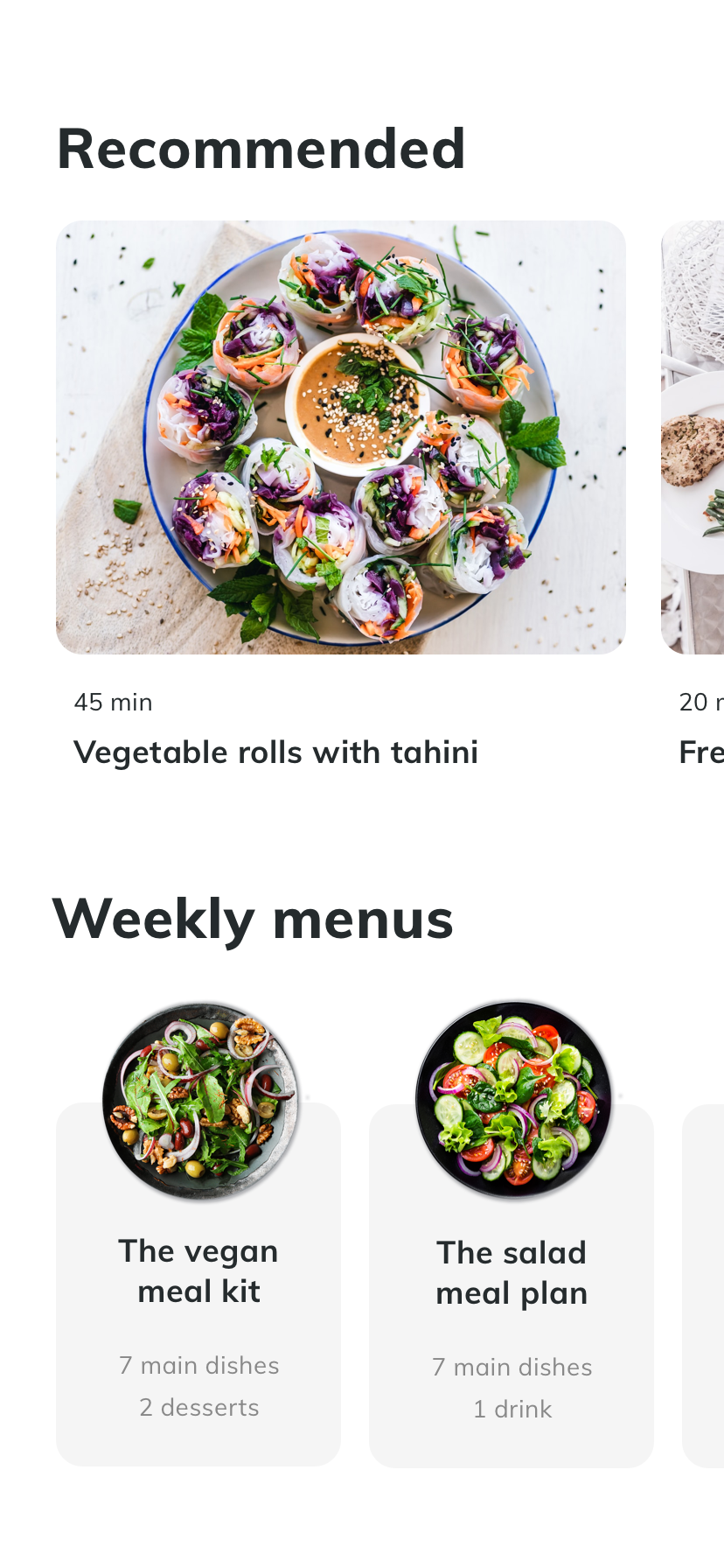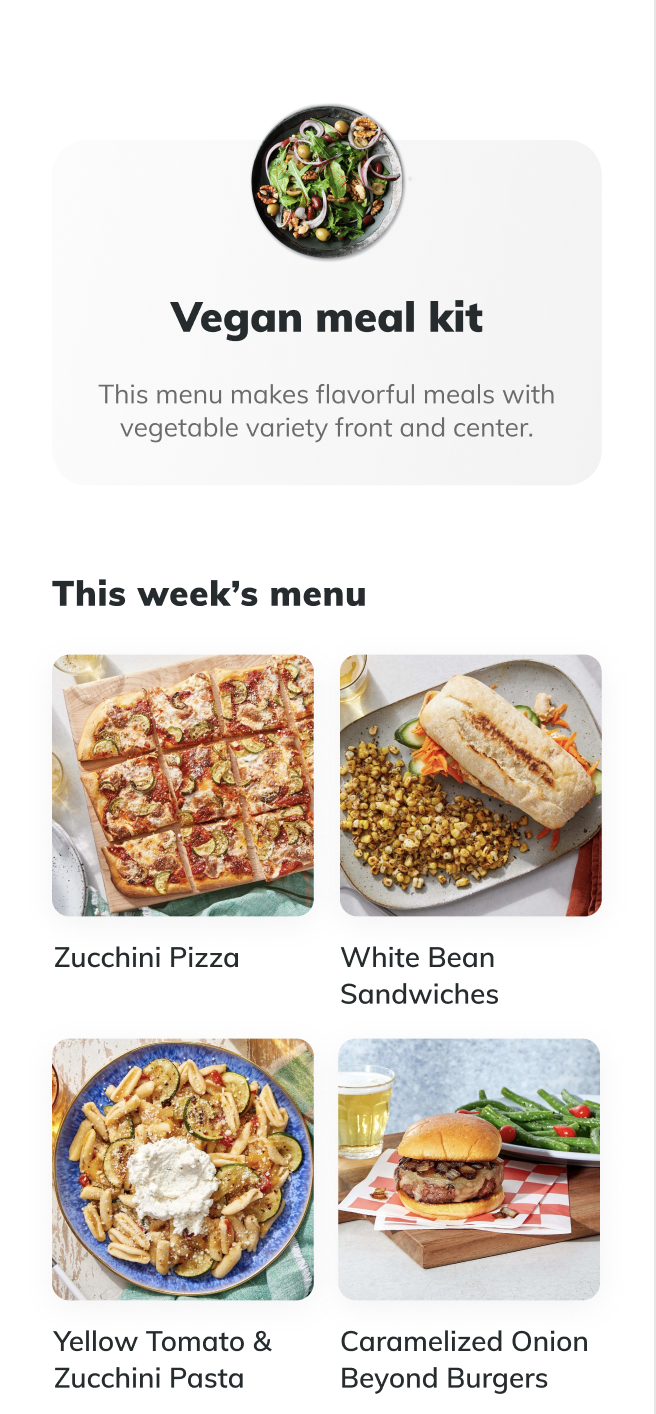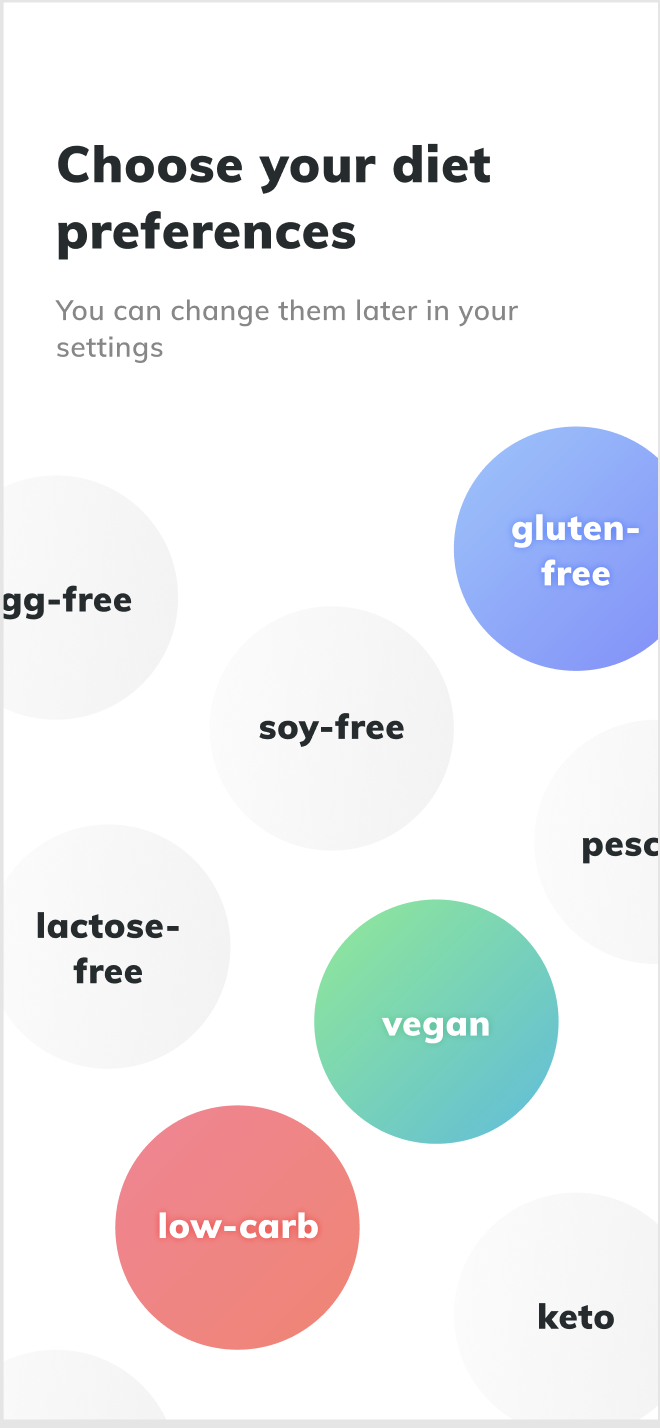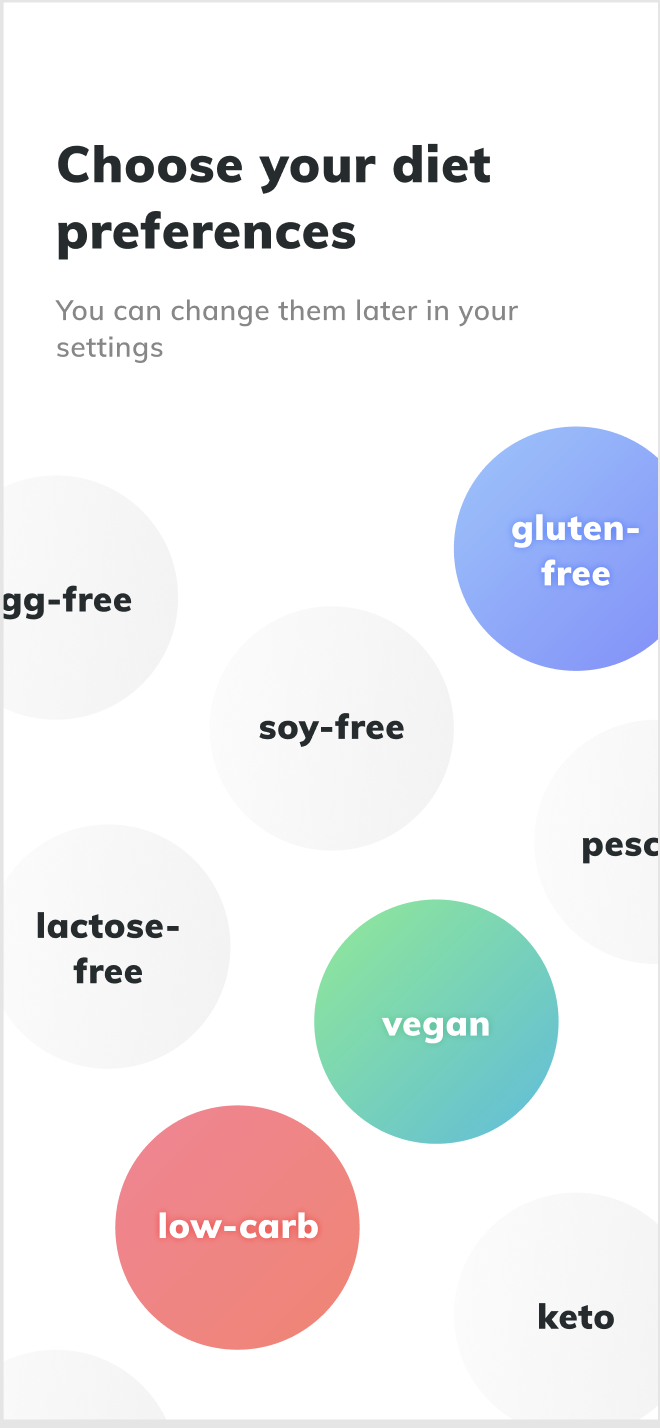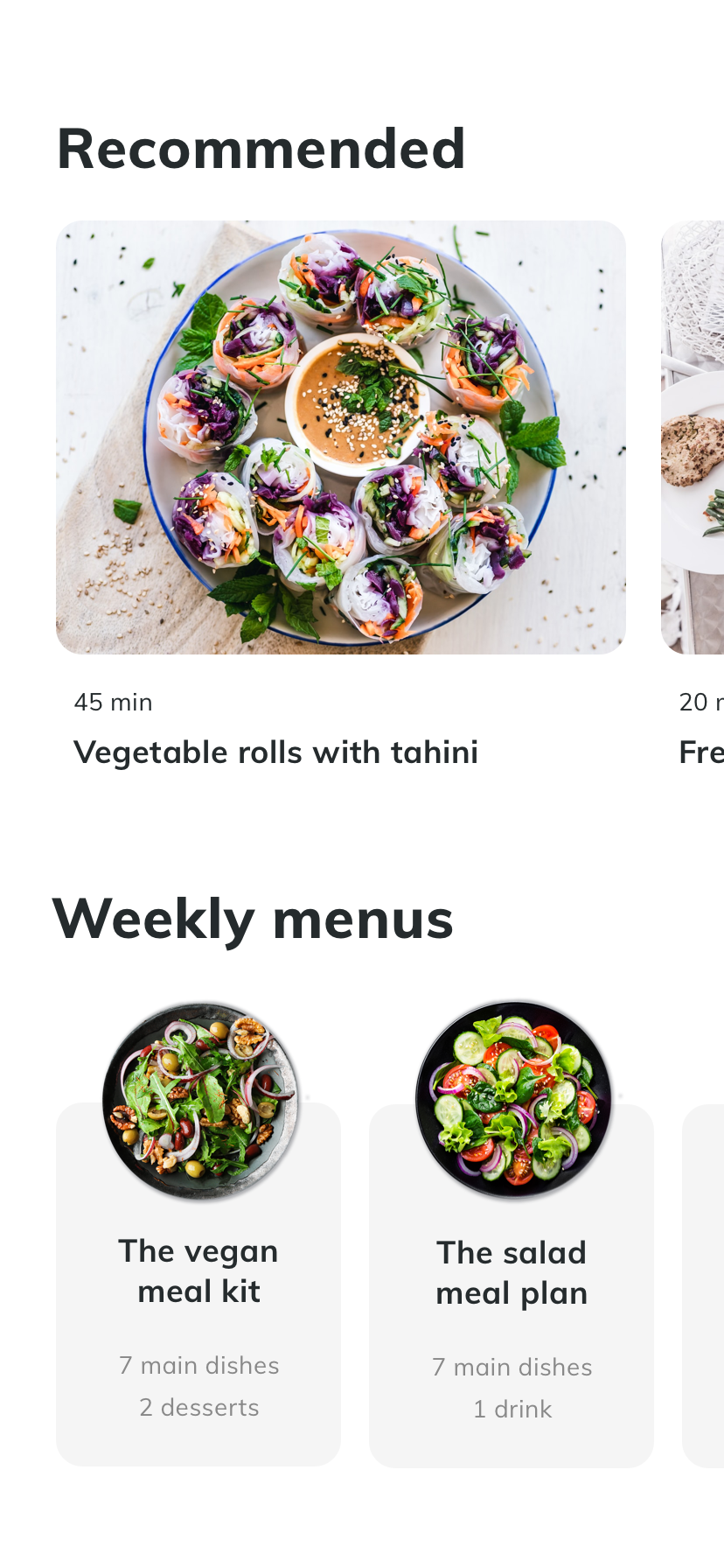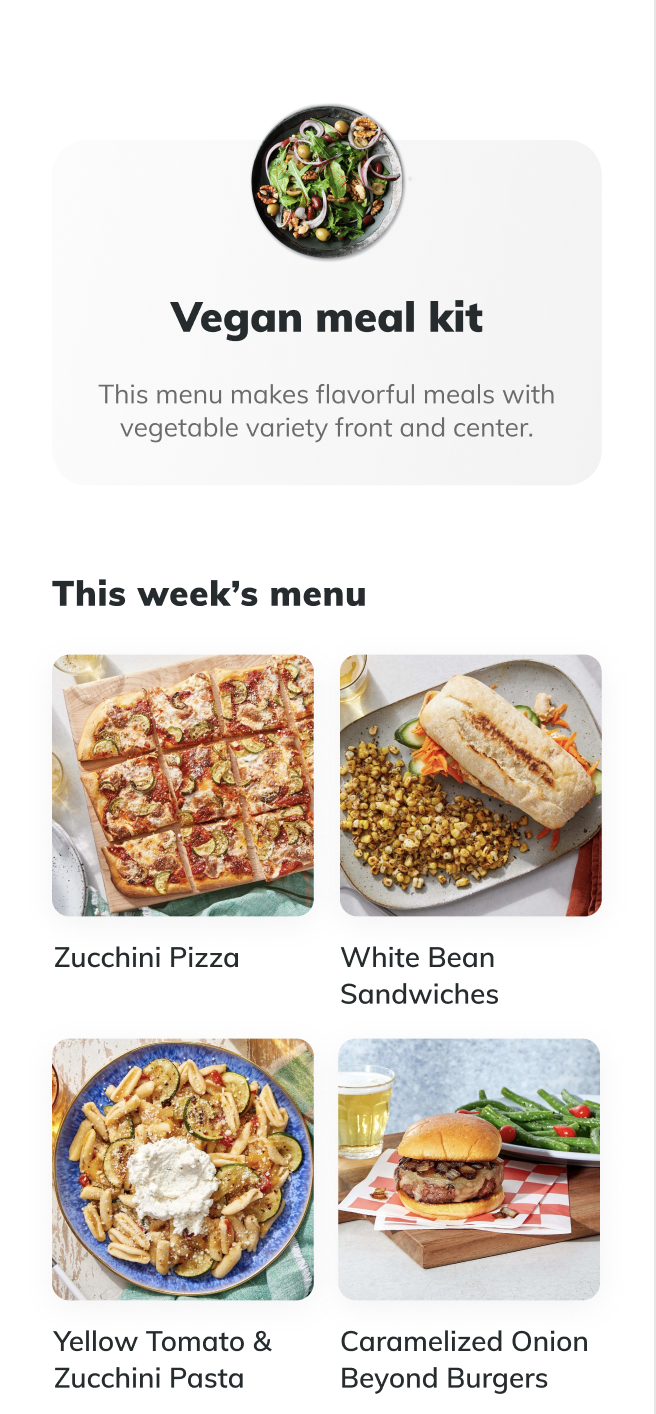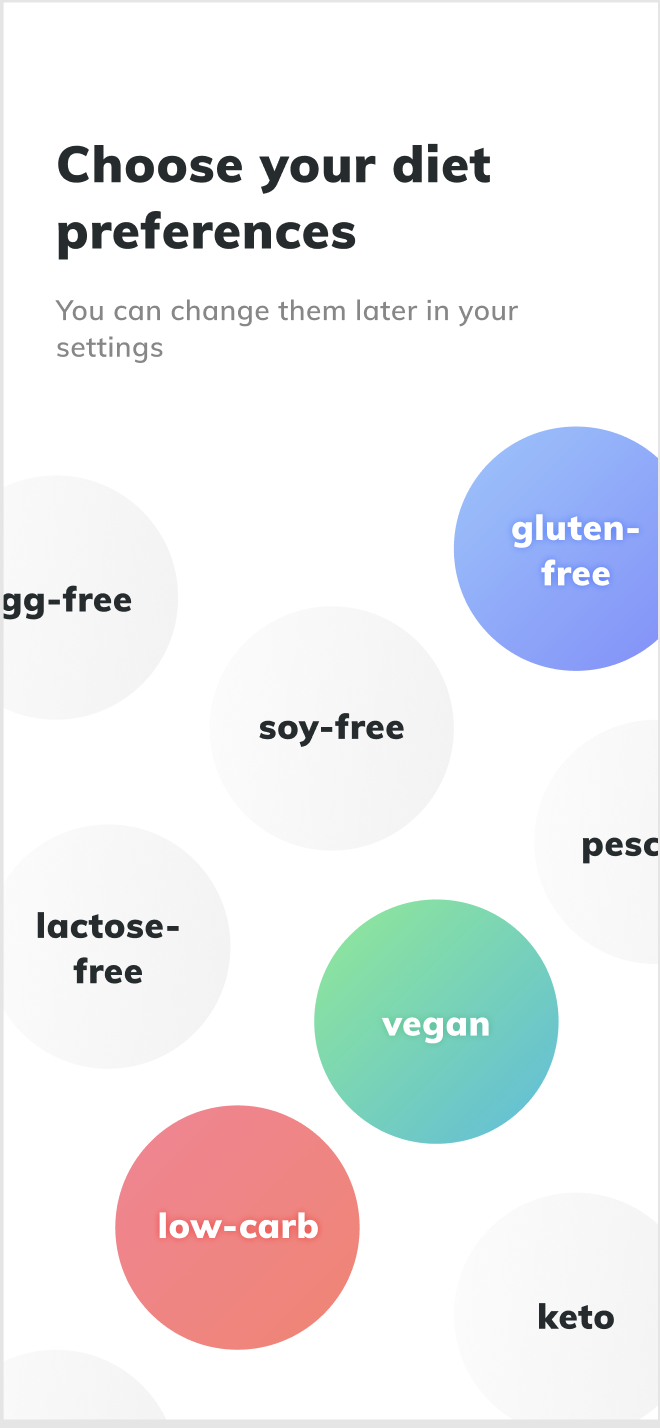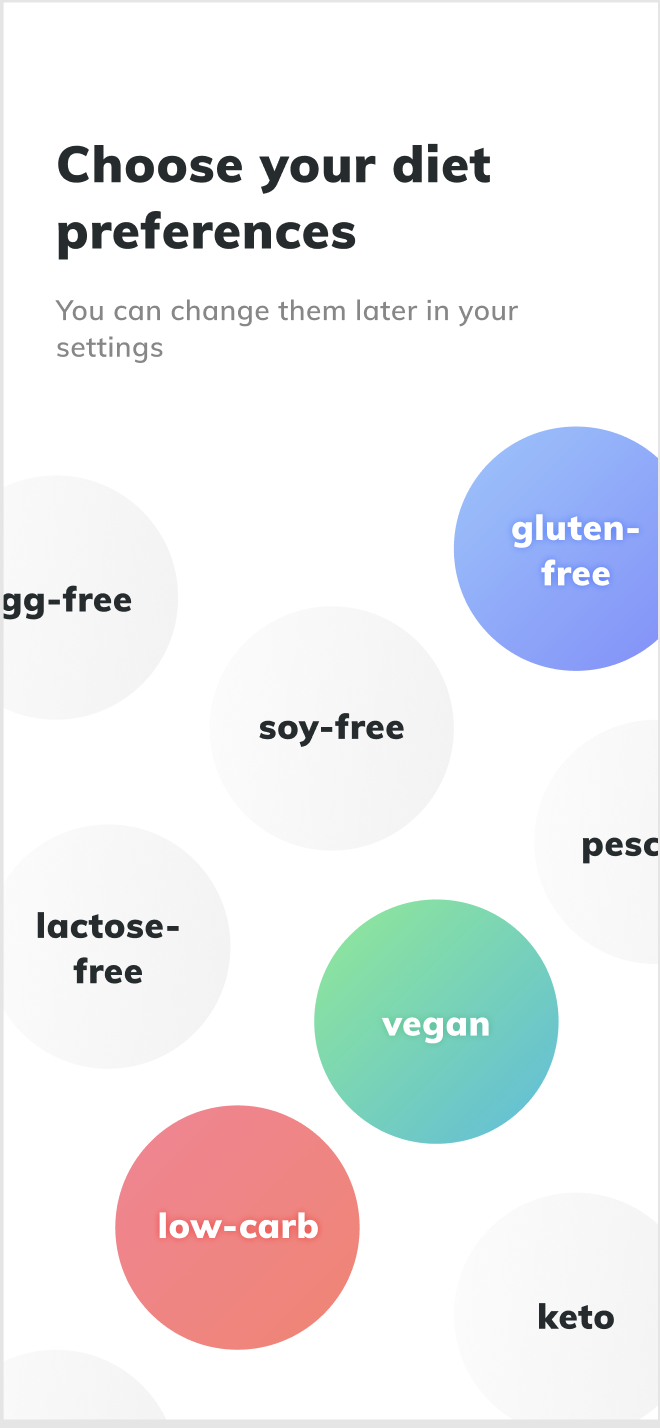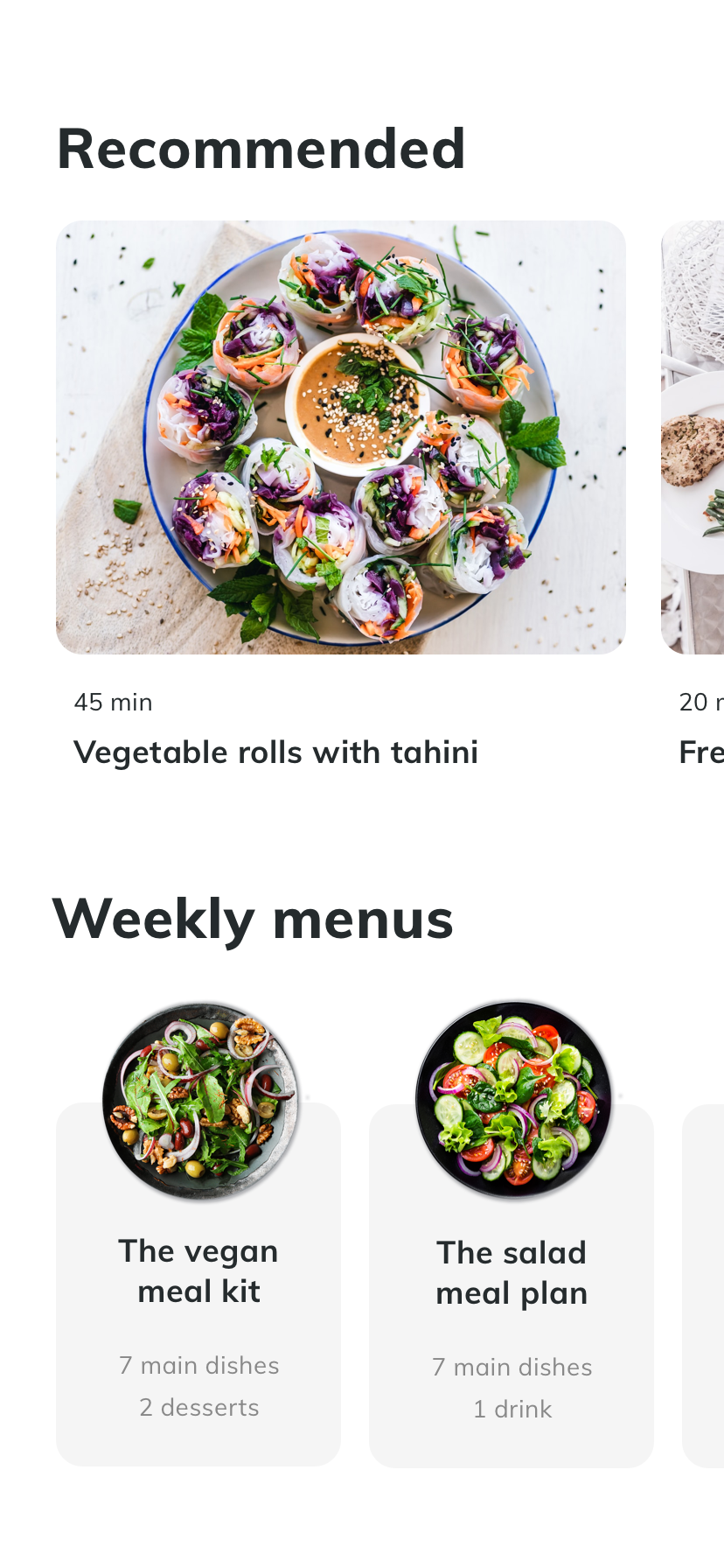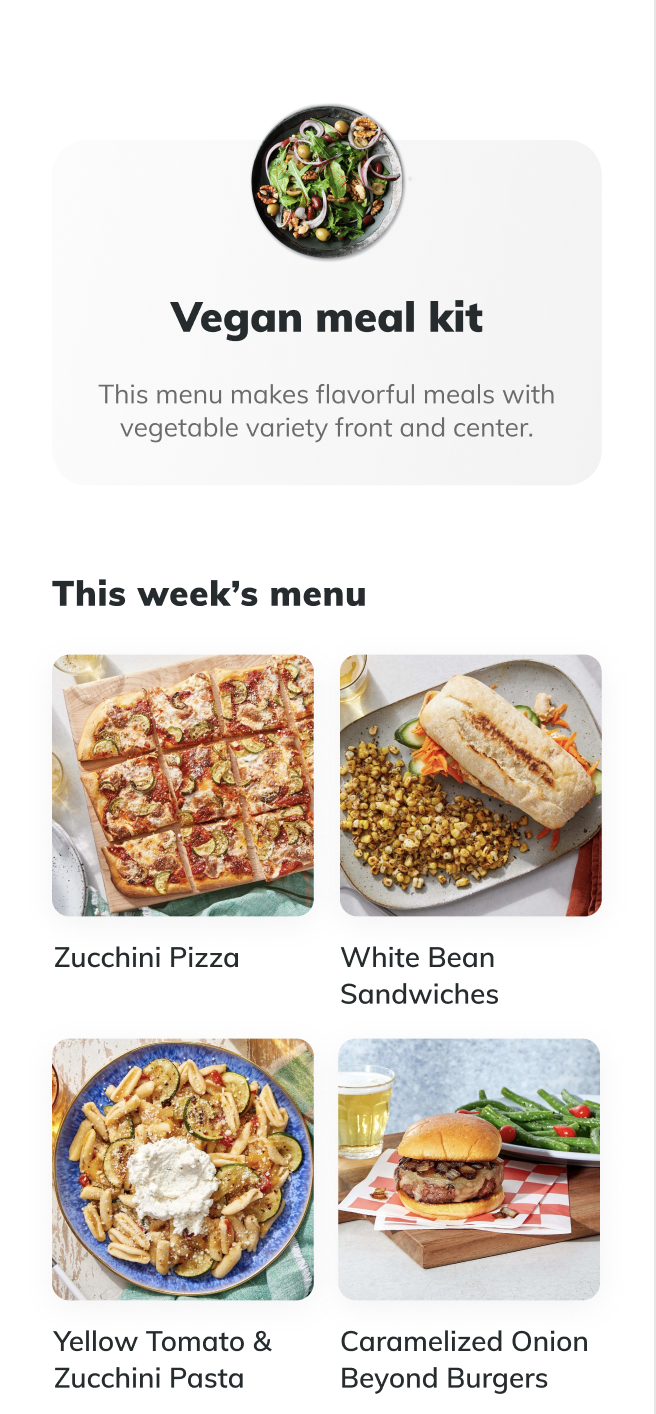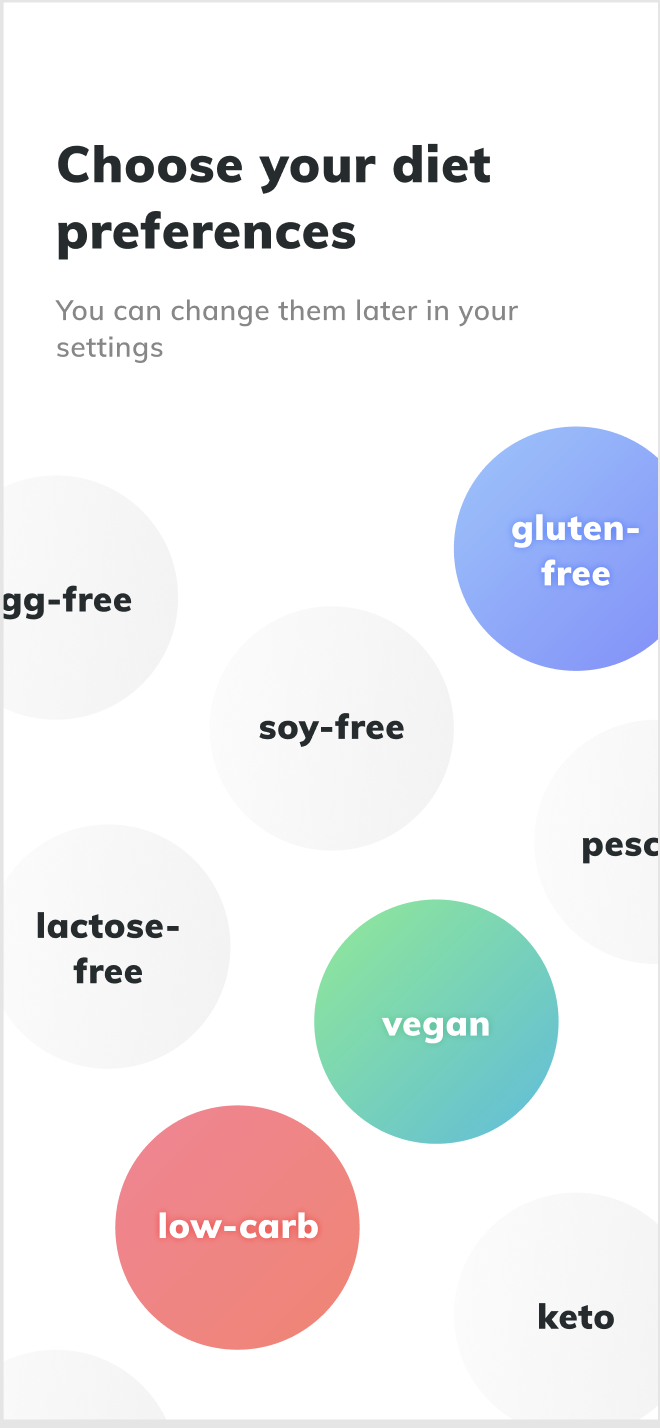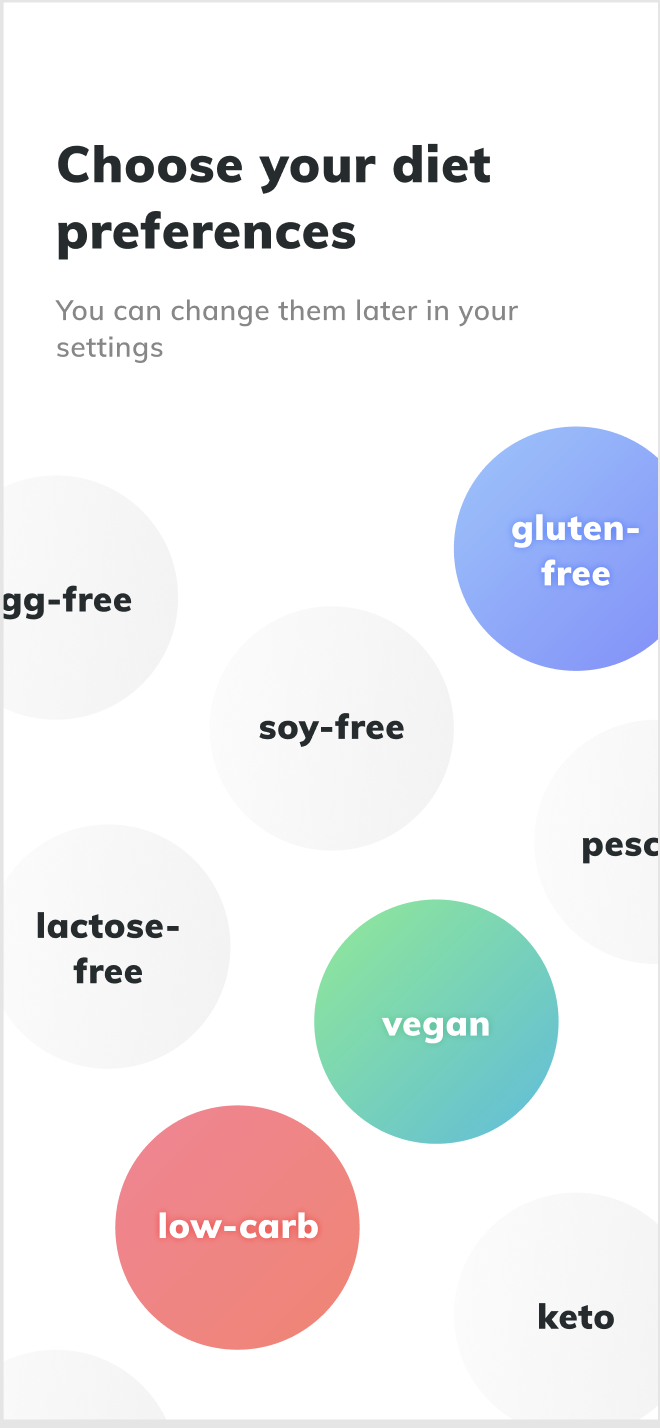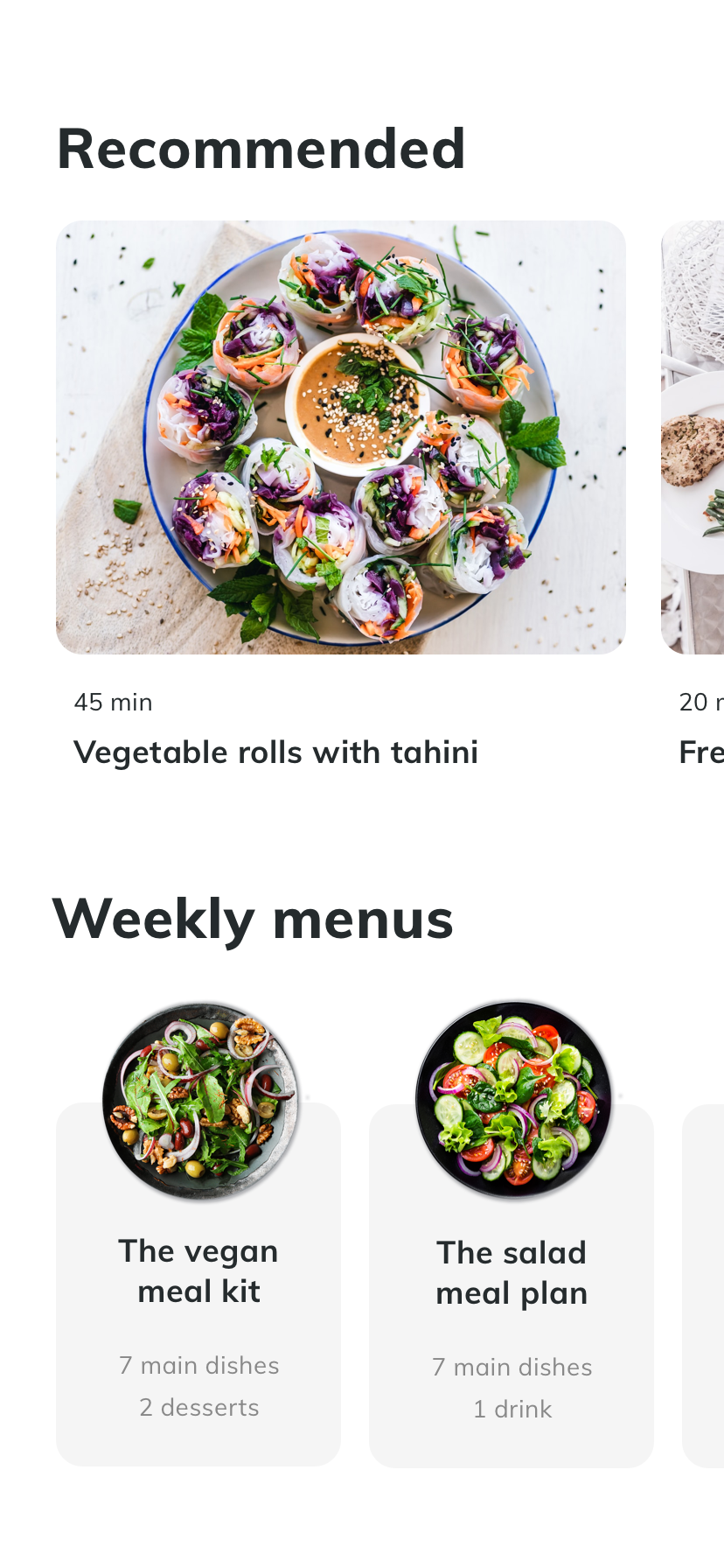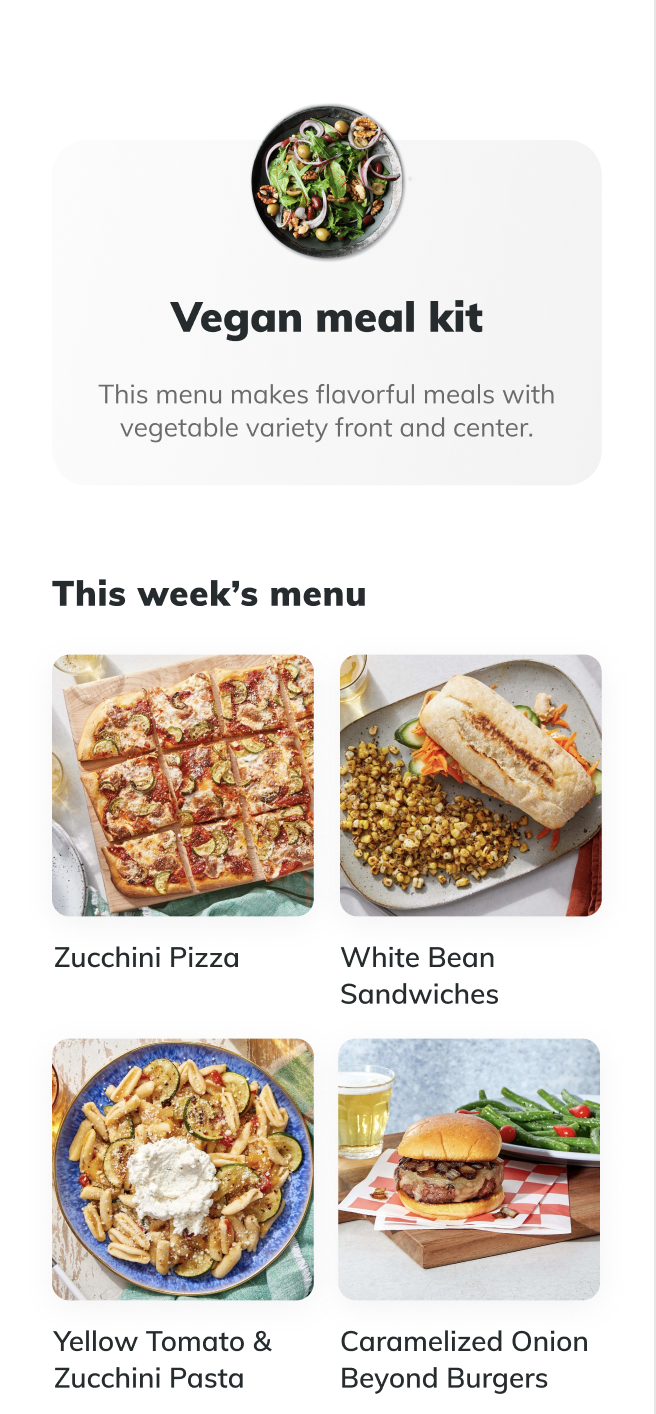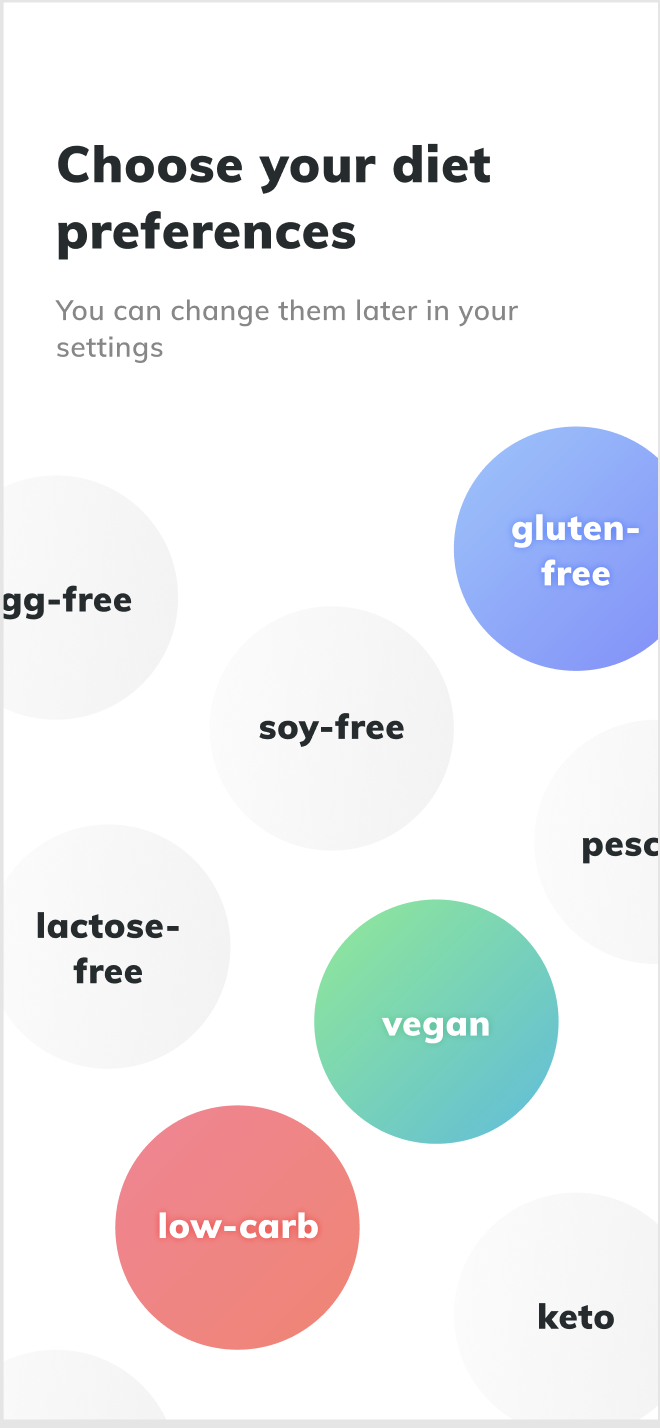 What have I learned from this project?
I really enjoyed working on this pet project. What I learned on the hard way that I really have to spend more time with recruitment. Initially I planned to have several rounds of usability testing and design iterations. At the end I only ended up with one iteration round because of the lack of test participants.
Next time I would pay attention to this. Apart from this issue I enjoyed this project, I also helped me to learn more the current meal planning app market.