Digitizing
Brick &
Mortar
Project Objective:
After a successful, nationwide launch of the the new Western Union Brand Experience, we initiated a pilot test for innovative digital signage inclusive of new fixtures & comprehensive content strategy.
Key Performance Indicators:
Drive incremental revenue and same-store sales
Modernize perception of Western Union at Retail
Increase collaboration with Mobile to create a seamless customer experience across Western Union channels
My Role:
Research

Content Strategy
UX Design - SalesForce.com User Flow
Deployment Design & Planning

A Digital Solution
Digital signage allowed us to remotely manage marketing content.

How we delivered:
The Salesforce.com platform allowed us to assign projects to internal users who then assigned customized marketing content kits to specific retail locations. The automated delivery updated assigned kiosks in real-time and could be customized down to a single retail location.


Customer Research
Customer intercept research was conducted post-launch to determine if the new digital signage and messaging improved the customer experience.
Gathered 283 customer intercepts
Overall, the digital signage had a positive impact on customers' experience and perception of the Western Union brand.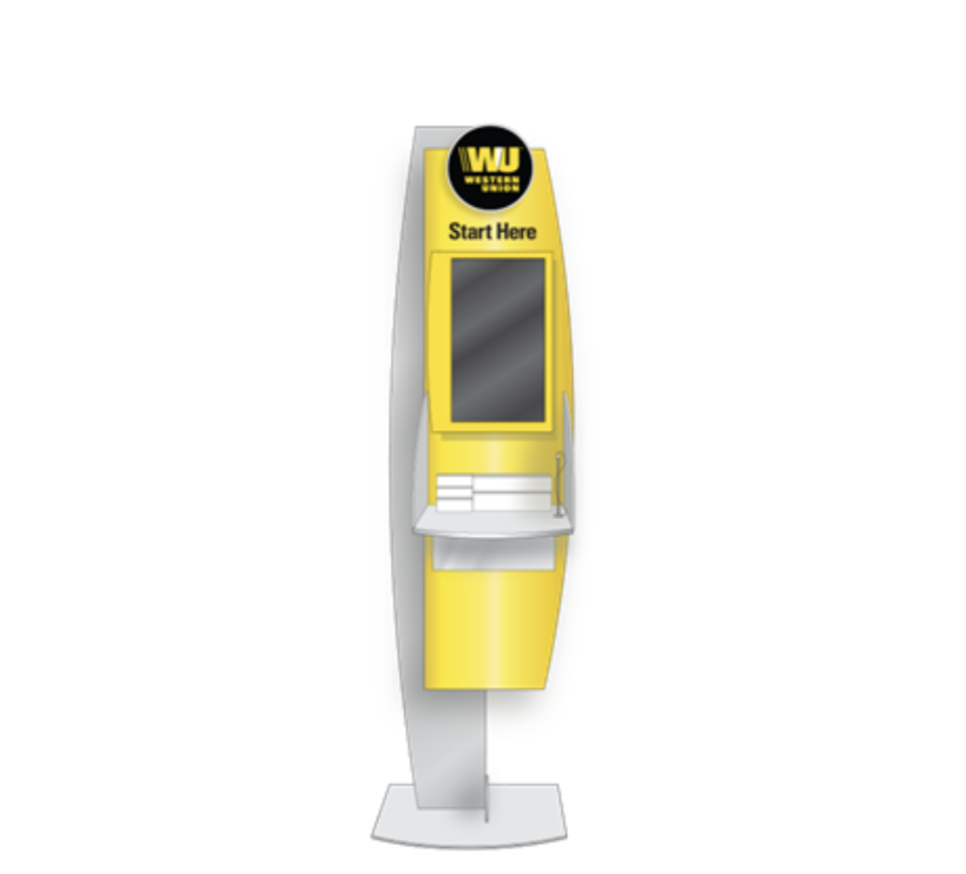 Final Design
The final product that rolled out was a collaborative effort with the mobile team. Stage & Pay refers to the customer setting up their transaction on the Western Union App and then completing the cash transaction at a retail location.

Collaboration Highlights:
Our digital signage was key in providing informational and promotional marketing to in-store customers regarding the new service (see below).
The Salesforce.com delivery system allowed us to efficiently release content in-line with the mobile service release dates.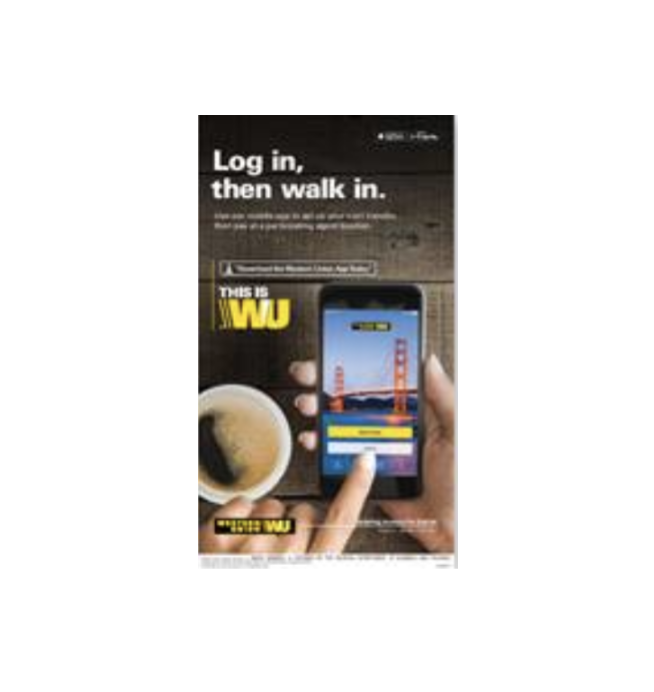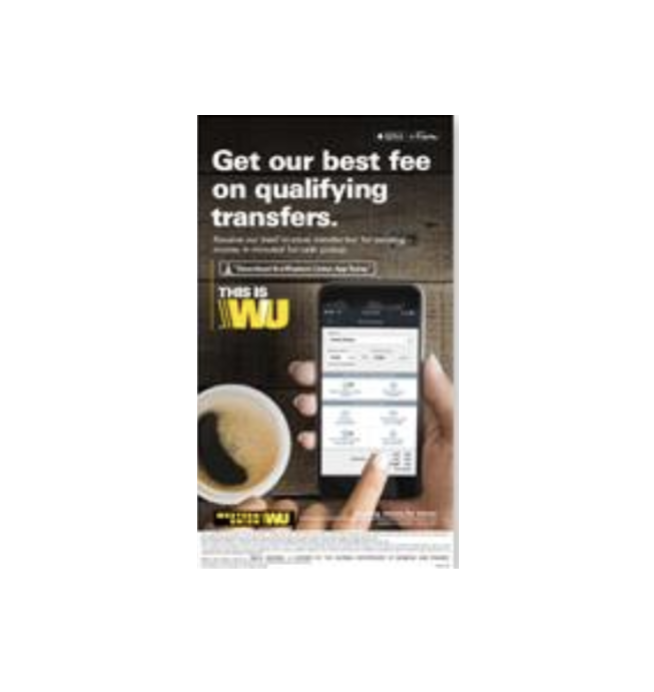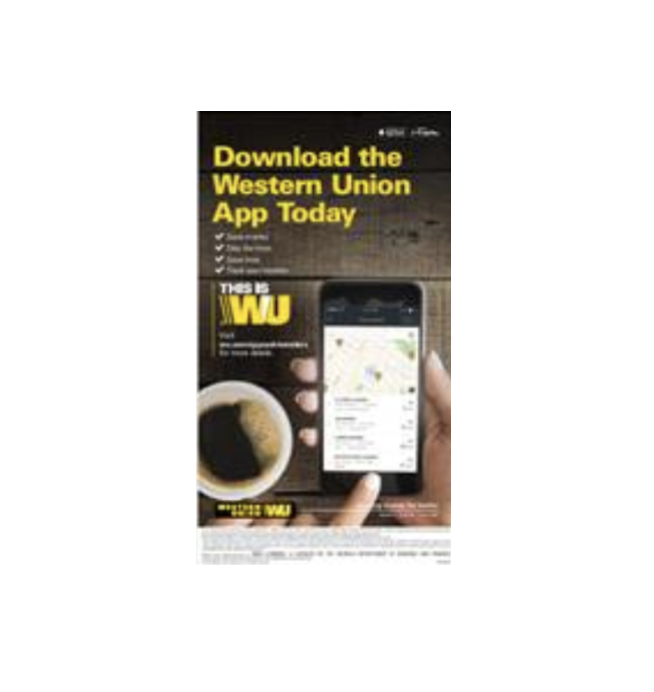 In-Store Placement is Key to Success
The success of the digital signage was still largely dependent on placement in the store location. In general, when placed by the customer service counter, we saw a large increase in visibility of content and therefore usage. Many called for additional interaction on the digital screens which was subsequently added to the Digital Signage roadmap for future iteration.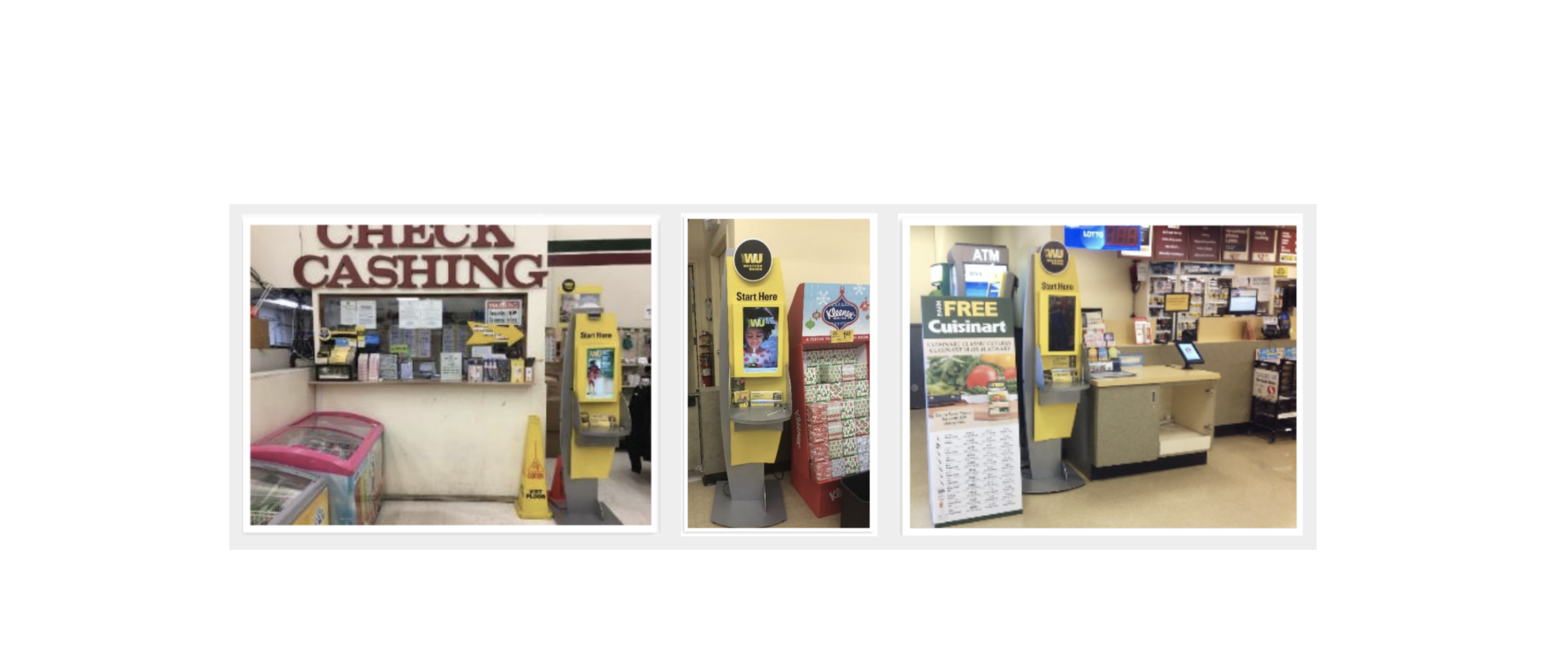 Project Results
This content delivery product including user flow design in SalesForce.com gained a lot of traction and is still being deployed in the United States. Additionally, the product garnered public attention including:
2016 Patent from the U.S. Department of Commerce
2017 Internationalist Award for Innovative Digital Solutions
Opportunities:
Interactivity - We heard from many customers that they expected the screens to be touch-enabled. The next iteration has the opportunity to allow customers to browse WU products, sign-up for WU's loyalty program and stage transactions.
Unlimited
marketing messages
Increased
Consumer Financial Protection Bureau compliance
Reduction
in printed marketing material costs