Walgreens
Landing
Page
UX Design & Content Strategy
Project Objective:
Drive awareness of Western Union's product portfolio with Western Union's own landing page on Walgreen's website. In addition, we used the new channel to launch Western Union's Stage & Pay product using the Western Union app now available at Walgreens.
Key Performance Indicator:
Unique views on the Western Union landing page
My Role:
Content Strategy

UX & Visual Design

Video Content Strategy & Voice-over Talent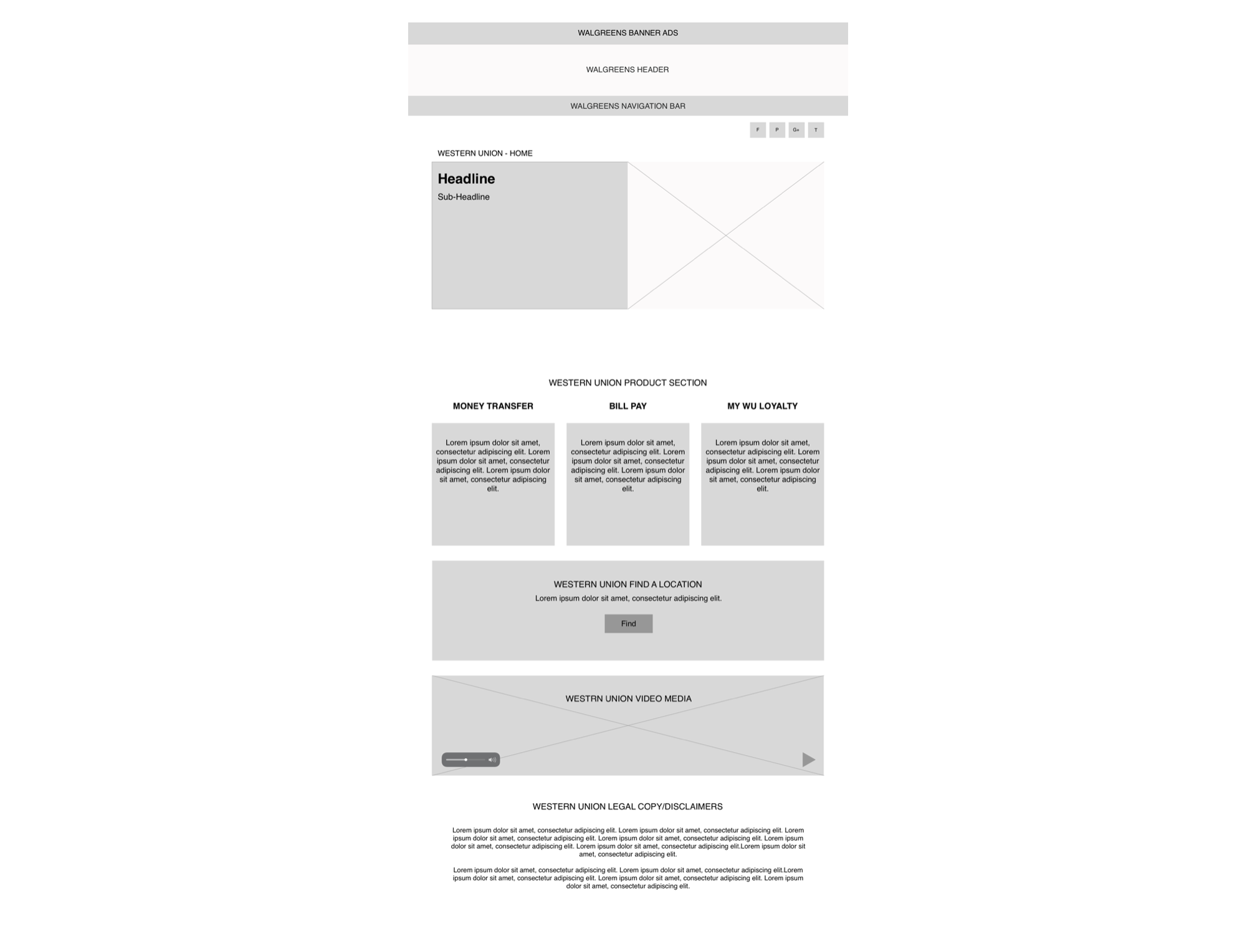 Wireframe
The wireframe was created in excel. Yes, you read that right, in excel! Therefore, I recently turned the low-fidelity wireframe into a black and white mid-fidelity prototype done with Sketch.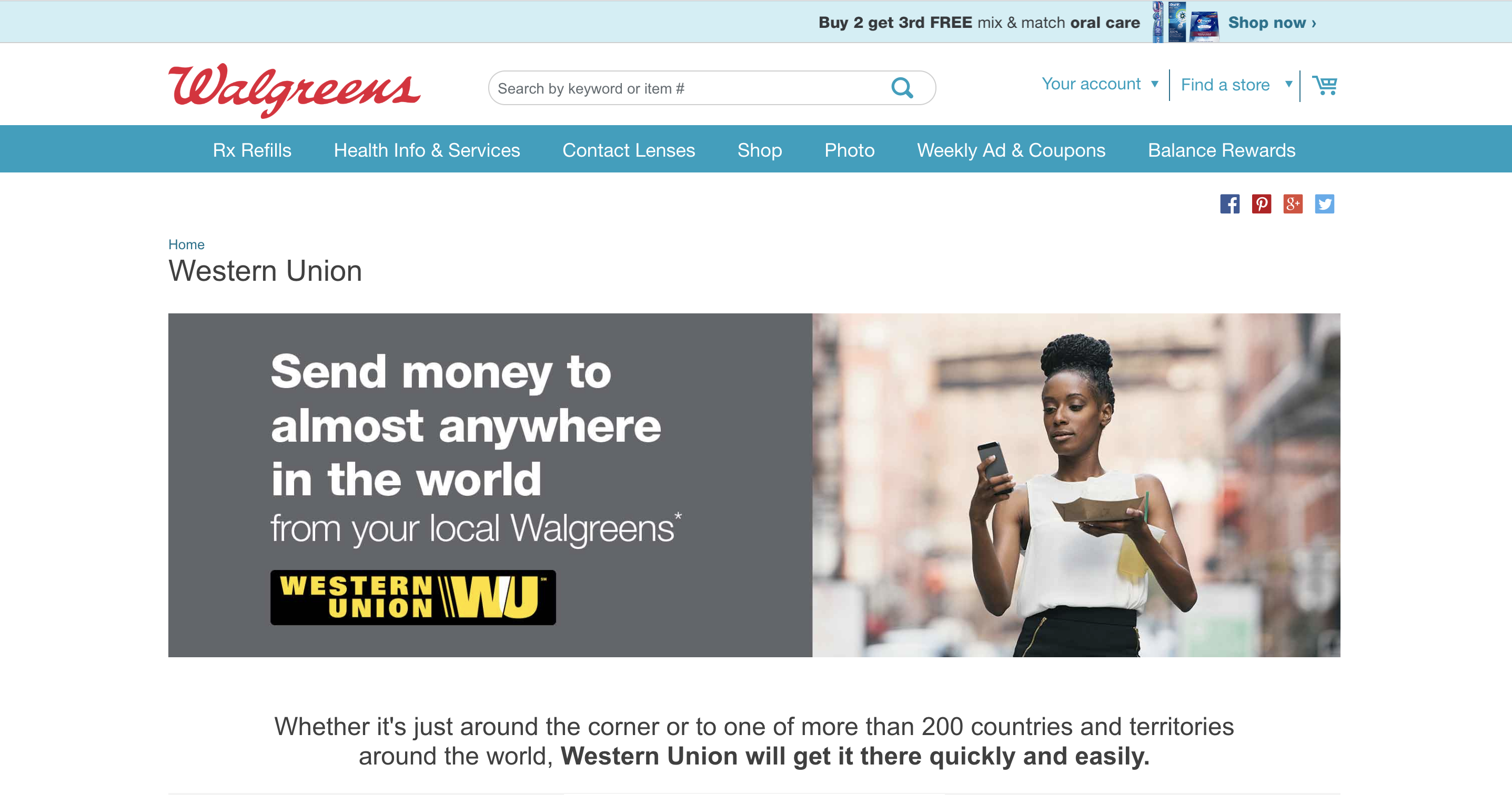 Visual Design
Once both the Western Union and Walgreens teams agreed on the wireframe layout, the following steps were taken to produce the final UI.
I provided copy, images and logos for all facets of the Western Union specific content (see product copy below).
Additionally, I developed the script and provided voice-over for the Western Union Stage & Pay App video included on the landing page (see video below).
The landing page followed both Western Union and Walgreen's corporate visual style guidelines.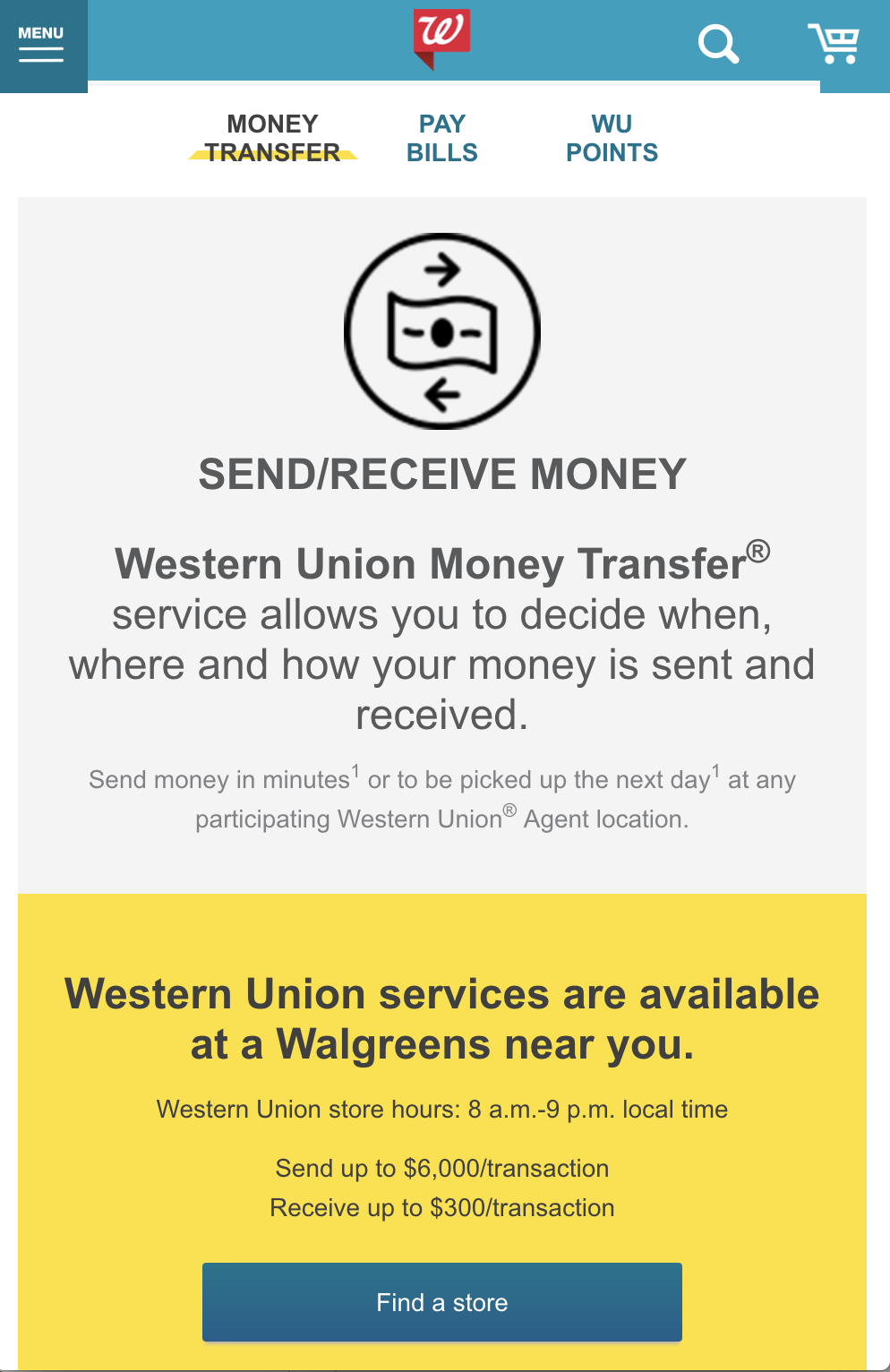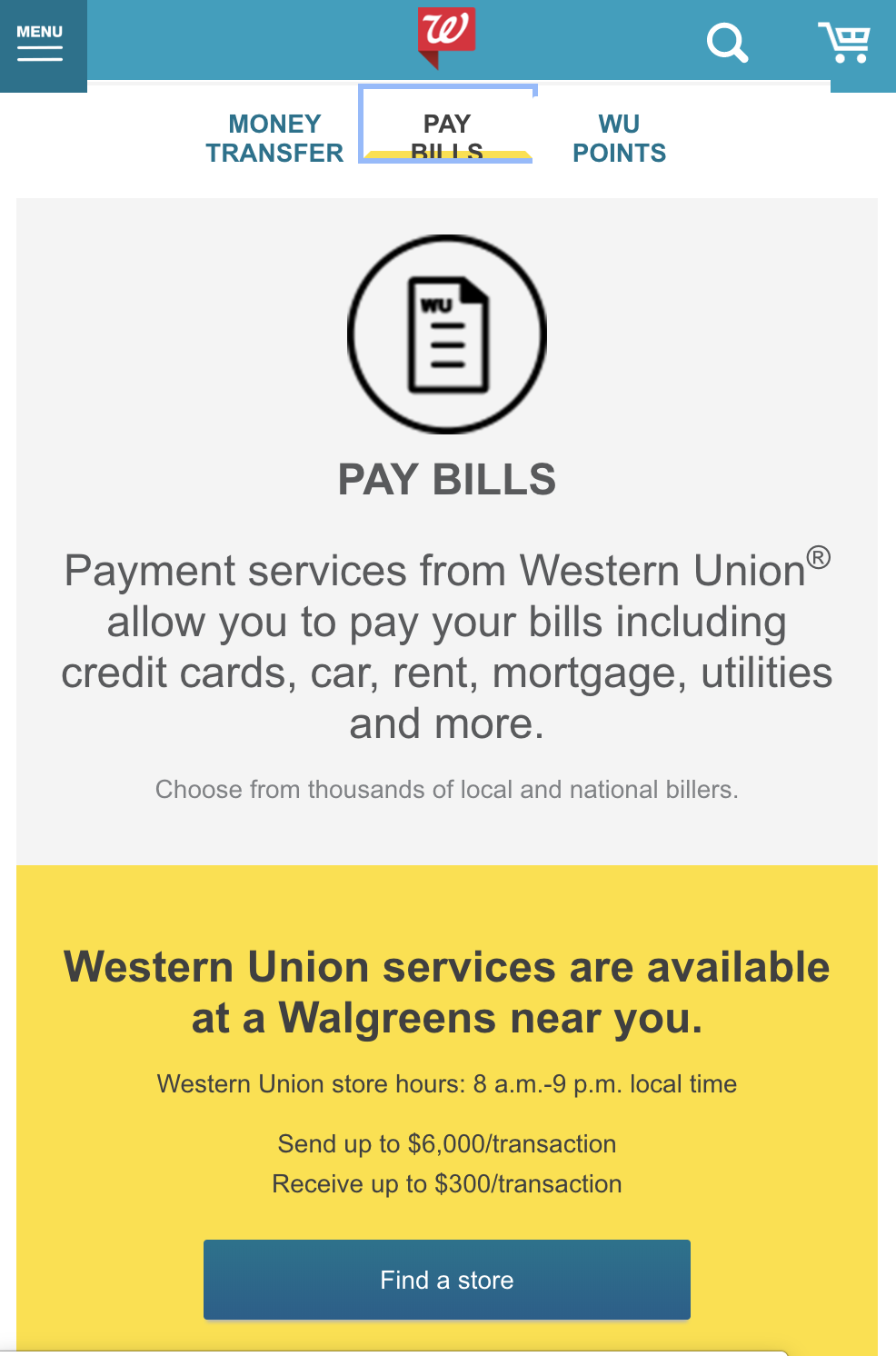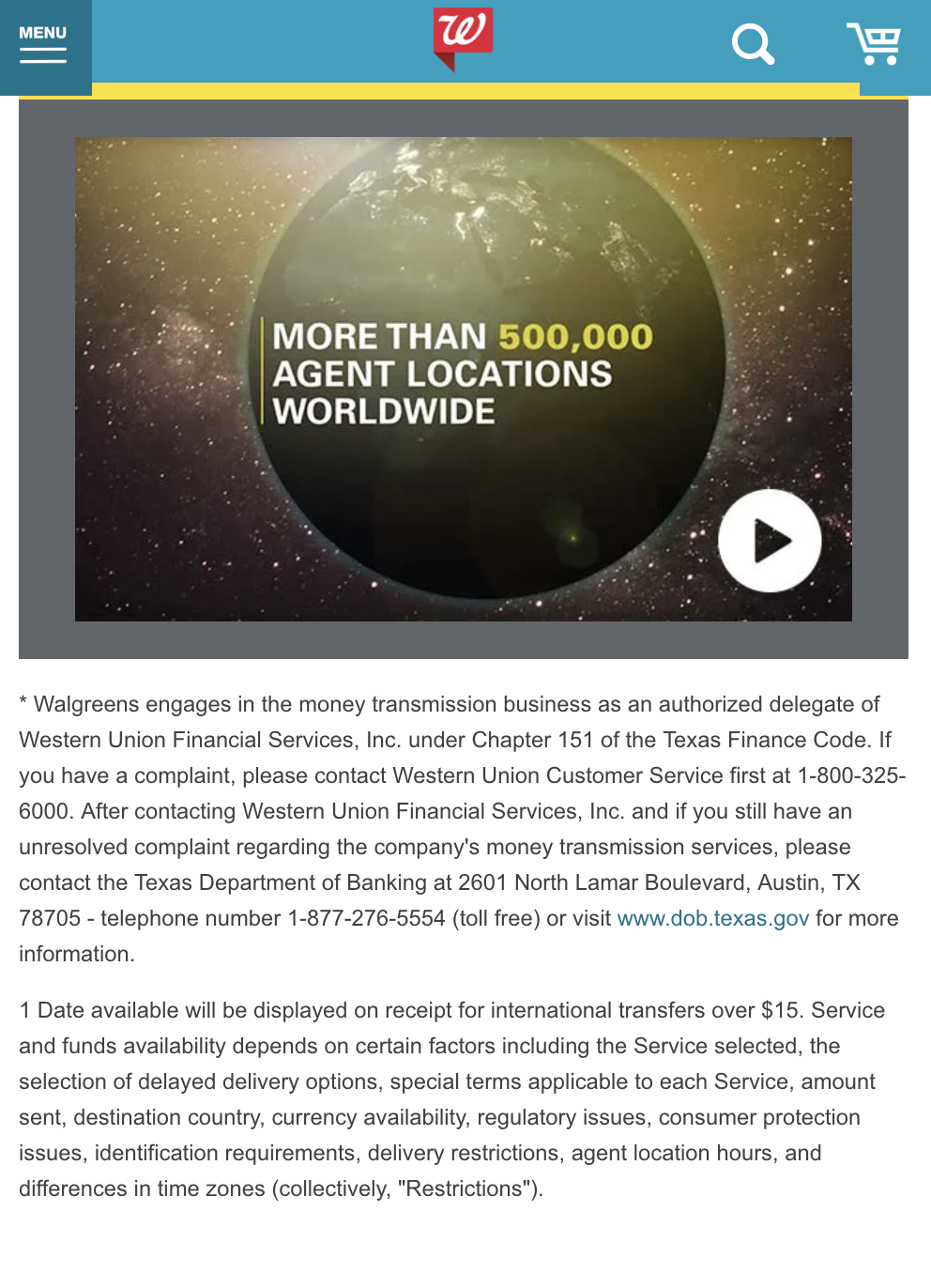 15,842
unique views during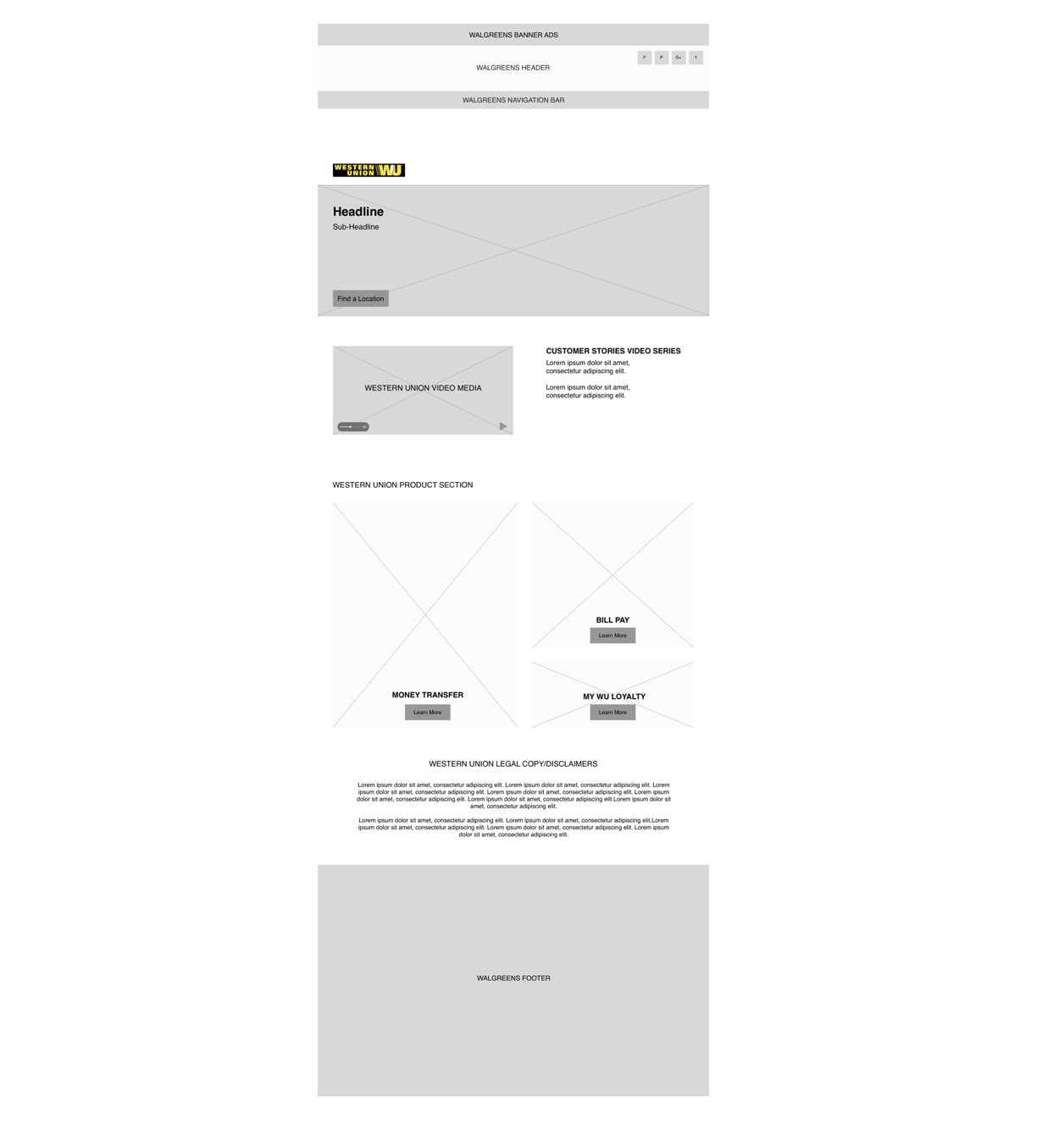 Updated Wireframe Exploration
I did a variation of the Four-Step Sketch but for rapid wireframing.

For 20 minutes I performed online research, looked at some competitors, and gathered some inspiration. It is important to note that I have a base of understanding on the target market and research results to help guide my thinking.

For 20 minutes, I quickly created three low-fidelity versions of the landing page using Balsamiq.
New wireframe created in Sketch:
Updated the treatment of the hero image to fully cover the width of the page.
Moved the Call-To-Action buttons for finding a location to above the fold.


Moved video content to above the fold



Layout for product offerings more like a retail eCommerce site with links to learn more about each.
Layout still complied with Western Union & Walgreens style guidelines.