Chime
A chronically harmonious community
for people living with severe chronic pain


Project Overview:
My dad was diagnosed with Chronic Regional Pain Syndrome 7 years ago. Also known as CRPS, it is defined by the constant and severely painful burning in one's limbs. In my dad's case, in his legs & feet. After researching pain relief methods for CRPS, I found that whole body vibrations can significantly help with chronic pain, but that means one would be bed/chair-ridden depending on your level of pain. I wanted to better understand if people that live with severe chronic pain could benefit from new advances in mobile technology to relieve pain and still lead active lifestyles. However, after user interviews were complete I found people were not looking for more treatment options but rather, connection and understanding.
My Role: UX Research & Visual Design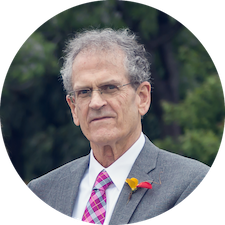 Target User - Ronald
AGE: 69
PAST HOBBIES: Marathons, Skiing, X-Country Skiing Competitions, Golfing
COMPLEX REGIONAL PAIN SYNDROME
DIAGNOSED: 7 years ago
QUALITY OF LIFE DETAILS:
Walks with a cane, will likely need wheelchair in future
In constant pain 24 hrs/day - limbs are "on-fire"
Personality shift due to constant pain
U.S. Chronic Pain Statistics
20 mil
Americans with pain severe that frequently limits life or work activities
3-6 mo
Pain lasting between 3-6 months, but often much longer
50%
Chronic pain sufferers are 3x more likely to develop depression



People that live with severe chronic pain need a way to connect with people who can relate to them and their pain-adapted lifestyles because it is hard to find support groups specific to their chronic pain type and they would benefit from meeting people who can provide additional support.
User Research
True empathy was key to deeply understanding the problems and realities of those I interviewed. They face extreme difficulties on a day-to-day basis. By keenly listening and appreciating those hardships, I was able to better understand what they really needed beyond their physical needs.

Key Findings:
Users generally stick to daily routines and daily management of their pain

Users said staying positive is key to living with chronic pain

Users have trouble finding support groups or others dealing with the same pain or new friends in general
Users often choose not to share their pain experiences with loved ones and friends to not burden or worry them
Users need to stay active, including walking and exercise routines. They often do this alone but are open to doing with a friend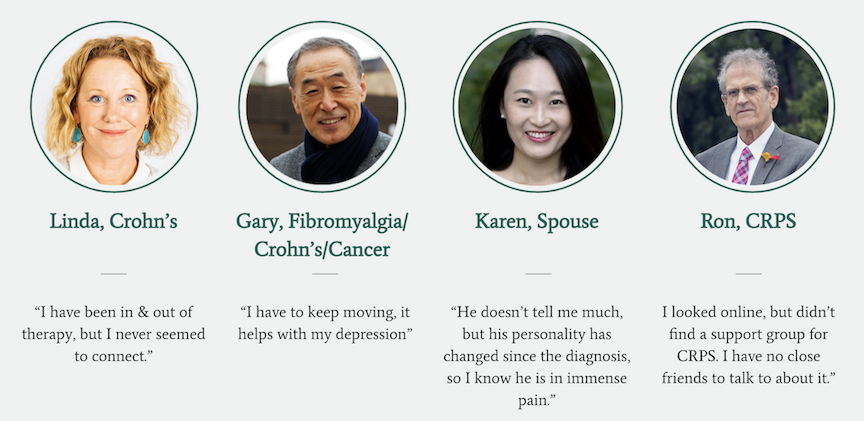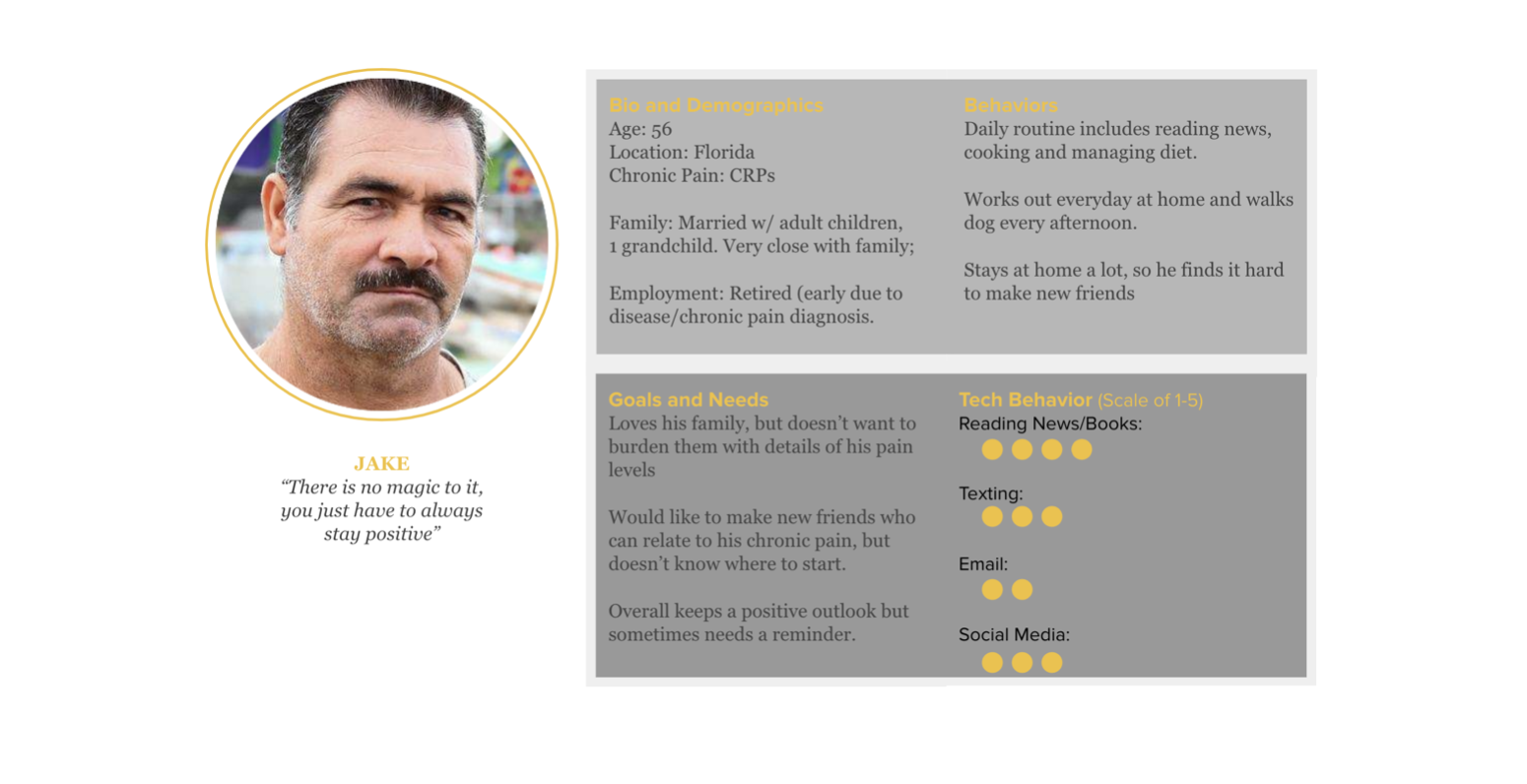 Primary Persona
Meet Jake. He embodies the issues and behaviors of those that were interviewed. Rooted in key findings, Jake's characteristics and goals help further define and make decisions for my larger target audience.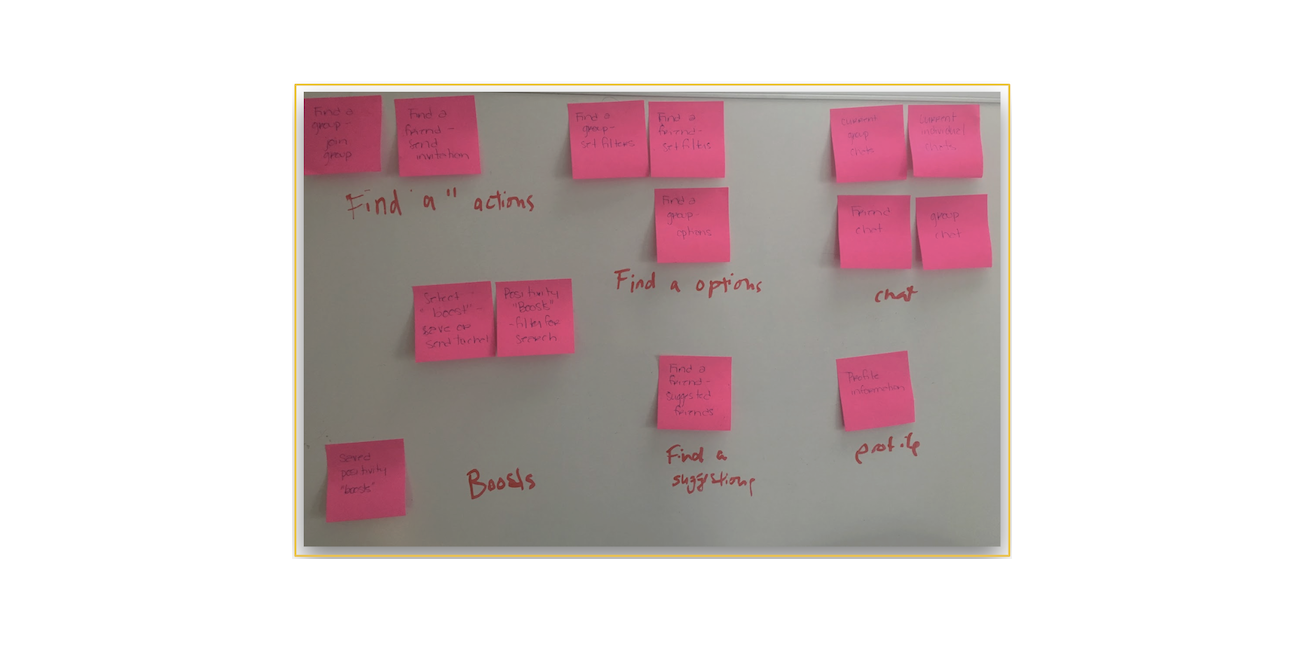 Card Sorting
Type: Open Card Sort; In-person




Navigation Issues: Setting Details/Filters
Results of the card sort helped me realize I shouldn't have any filter settings on the home page under the edit profile section. Initially I had this in the Find Friend or Find Group sections.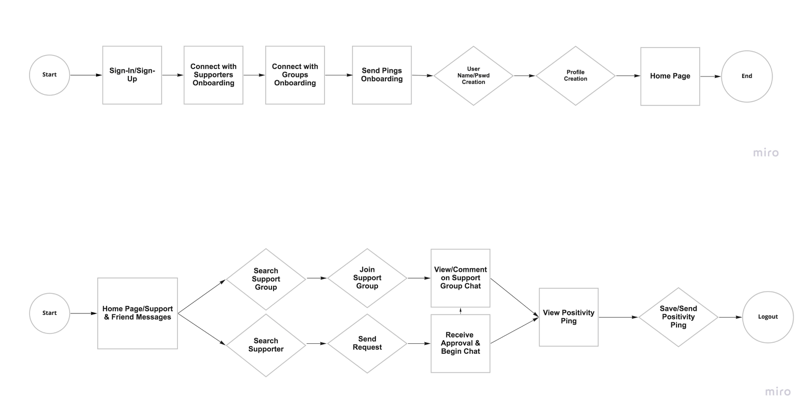 User Journey
Onboarder

The onboarding experience is a result of additional user testing. It was identified that users did not understand how to get started and what "positivity pings" were. While they are the surprise & delight experience in the app, initial presentation and explanation is beneficial
Active User
An active user has several paths they can take. The happy path to find new indiviual supporters or groups is very simple without too many steps. Both paths then lead to access to the 'positivity ping" page.

Sketches
I started with rapid sketching, to quickly iterate through ideas on what features to include and how the user flow make work.

After presenting and testing my sketches, I refined and broke into high-level features like the Home Page, Find a Friend, Find Support Groups, etc.

From there, I added additional elements that aided in user flow, interaction and usability.
Wireframes
I created wireframes to coordinate the content hierarchy and general layout. These wireframes helped outline what should be on each page and used for user testing. Built in Sketch, the initial user flow called for 25 screens, which eventually grew to 47 total screens inclusive of onboarding and pop-up screens to efficiently guide the user through the app.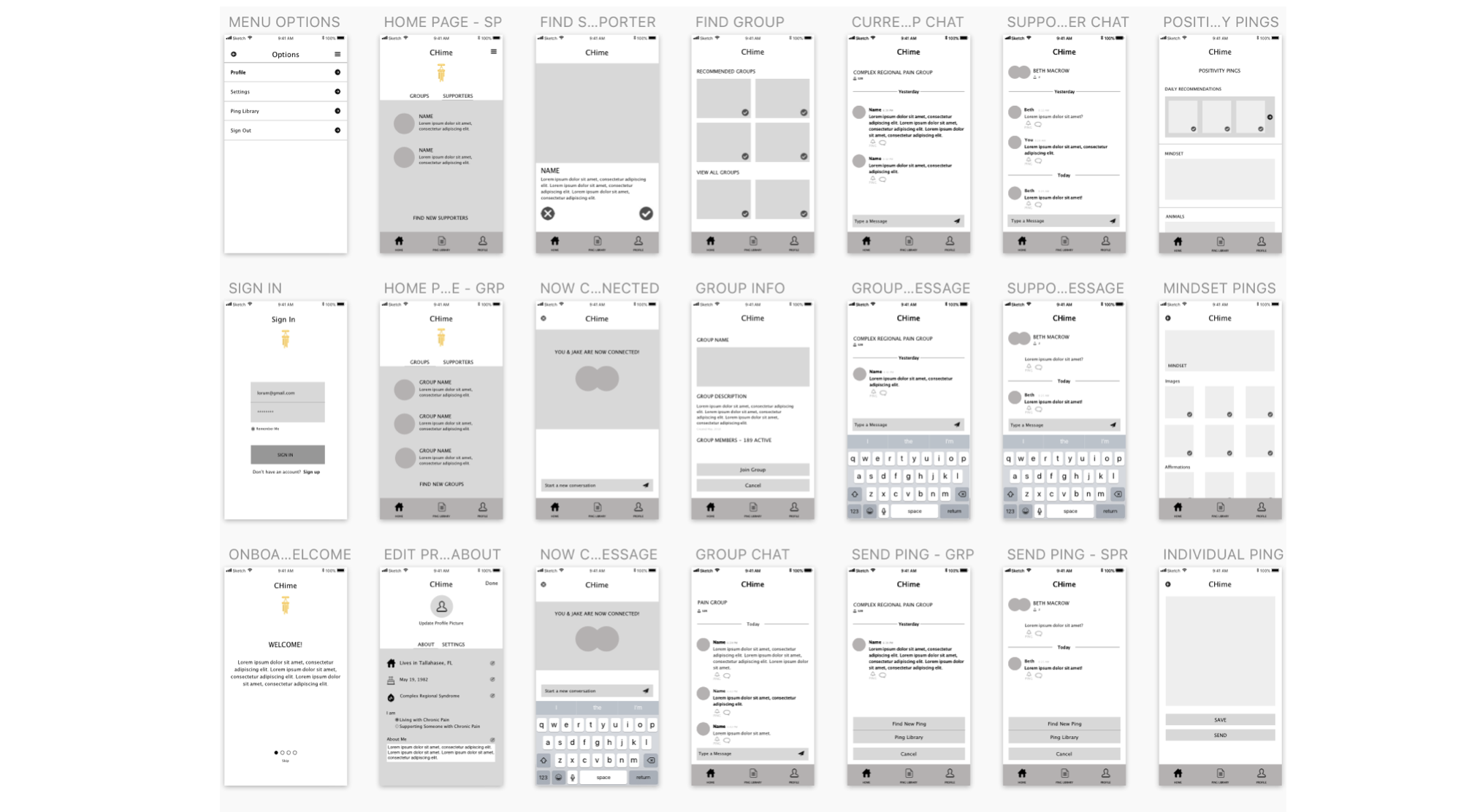 Proposed Go-to-Market Strategy
Supporting/engaging website, blog with demo video, link to download app
App Store Optimization/SEO
Press Kits - Press Release, Pitch Campaign to Mobile App Review Sites
Develop promotional giveaway/sweepstakes
Paid Strategy Campaign on Facebook - Targeted banner ads & influencer program.
Email Campaign - as emails are collected via website
$150k
Design & Development