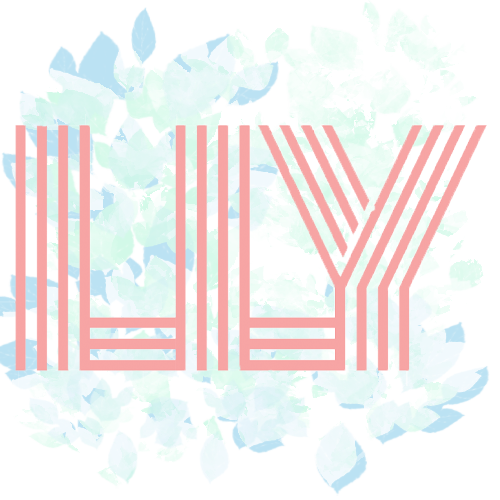 227 Abolitionist Place Museum App(2017)
Site-specific experience design to help raise the awareness of 227 Abolitionist Place Museum
Background
227 Abolitionist Place, located on Duffield Street, was one of the safe houses along the Underground Railway for African-Americans and indentured servants escaping slavery. A museum about New York slavery abolition history was proposed to be built at 227 Abolitionist Place. The project is to help raise awareness and interest in the museum.
Support:
Brooklyn Historical Society (The Center for Brooklyn History)
Team:
Lingyuan Li, Pan Pan, Corinna Vong
My Roles:
Visited the site; Conducted expert interviews; Did user research; Ideated and Designed; Conducted usability tests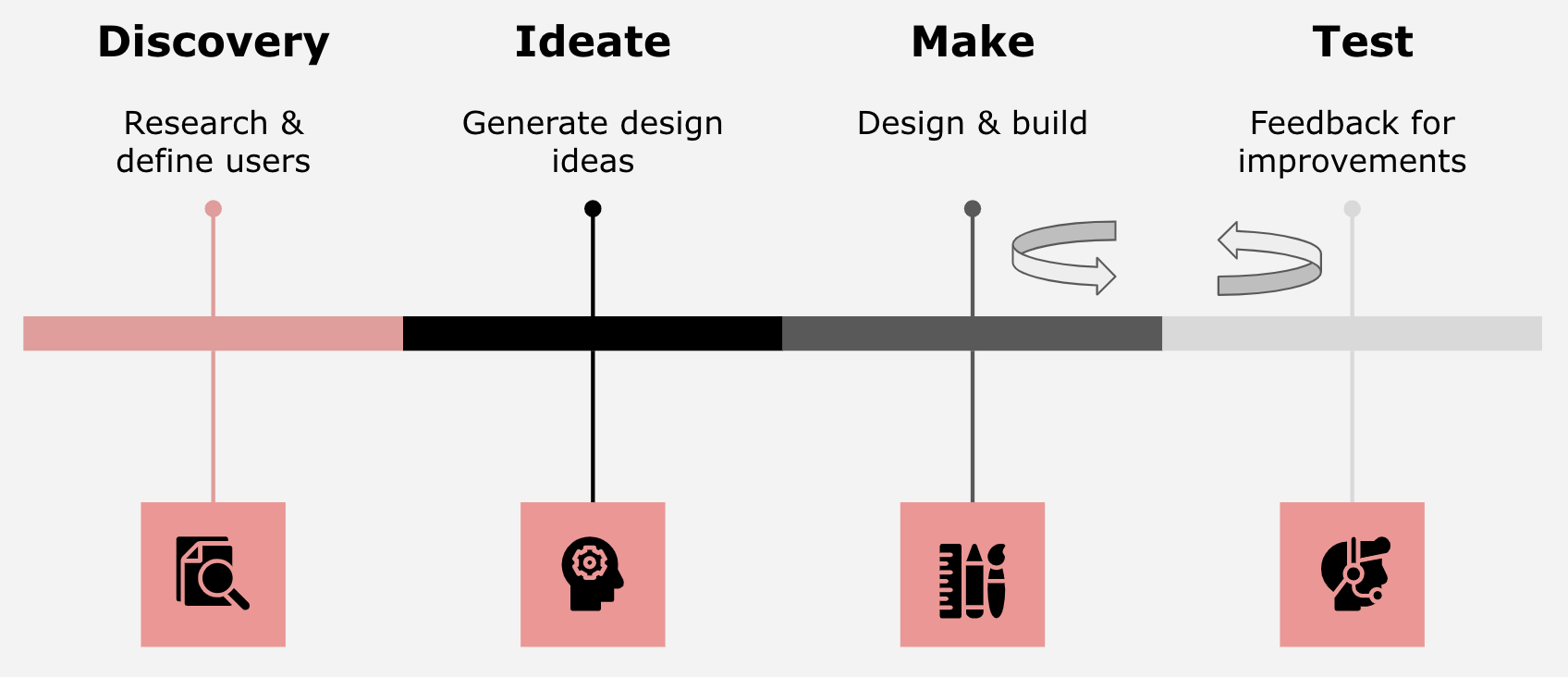 Site Analysis
gender

age

race

income

educational level
Site Visit + Expert Interview
We visited Duffield Street, BK. In order to learn more background about the site especially 227 Abolitionist Place, we went to the Brooklyn Historical Society and did an expert interview with Alexander Tronolone, the Manager of Teaching and Learning of BHS.
"Historic theme that ties together exhibits"

"important to tell stories"

"accessibility"

"information not didactic or dense, be more interactive"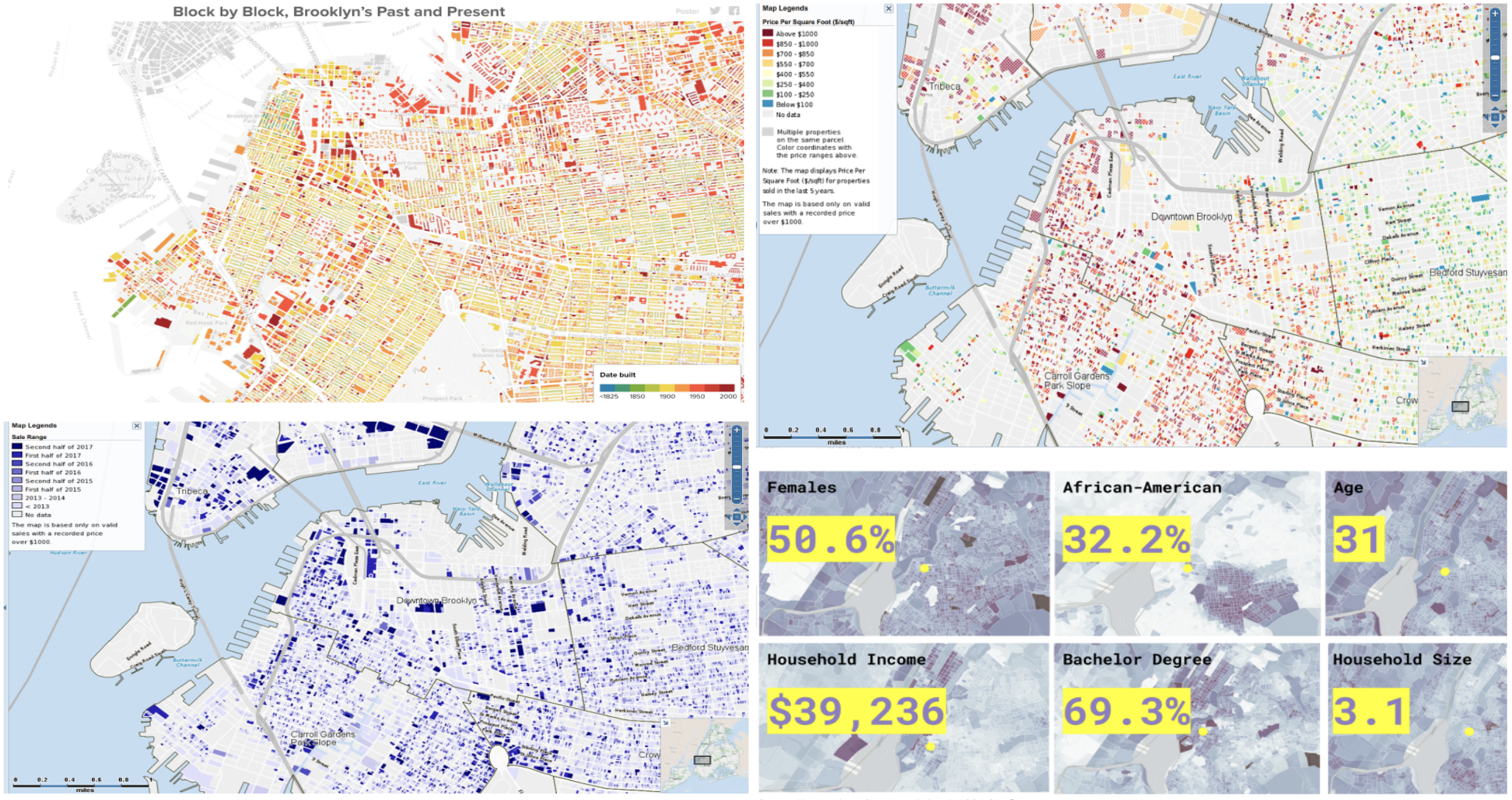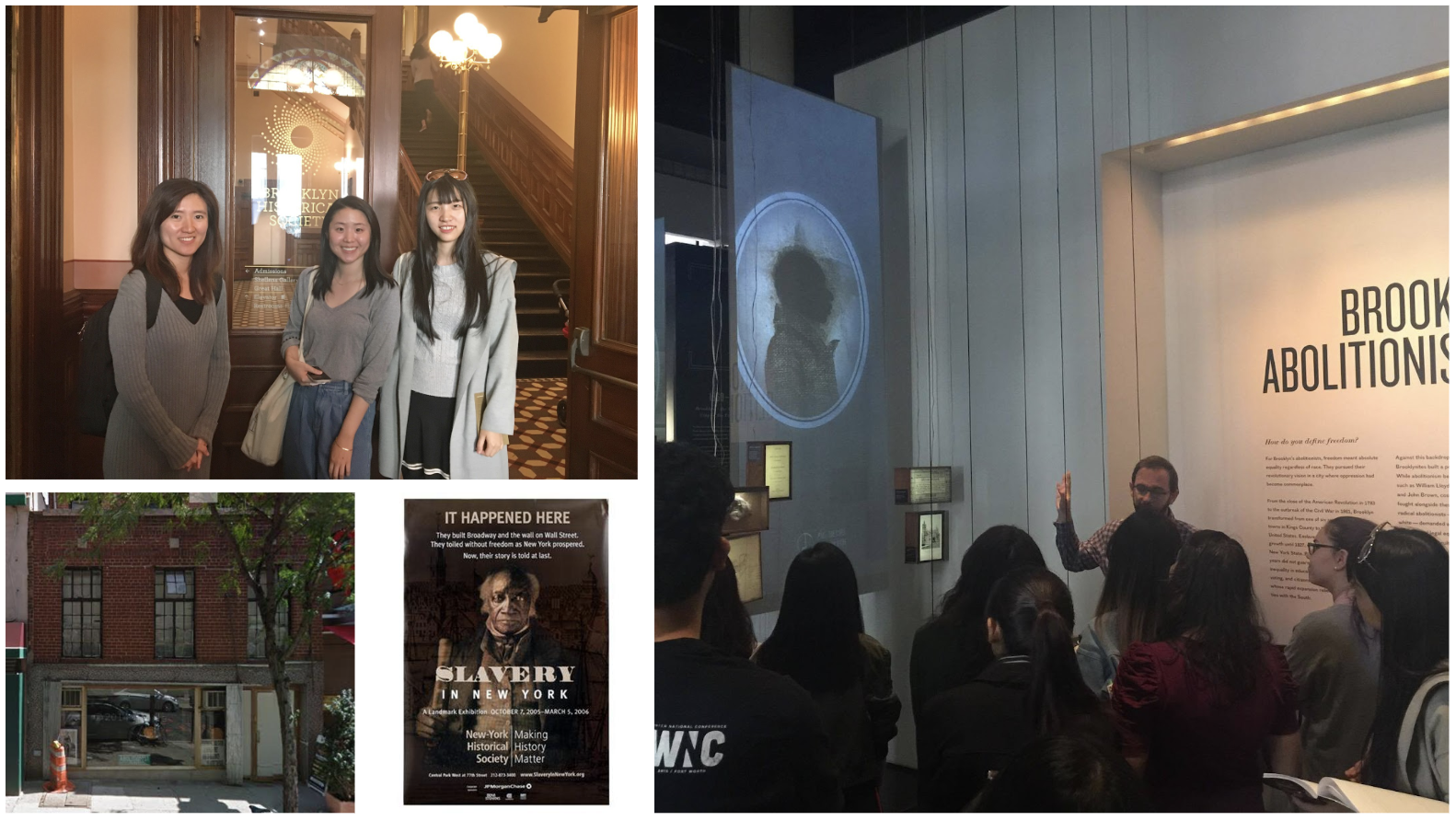 Problems
What do general people know about 227 Abolitionist Place? What do visitors expect from 227 Abolitionist Place?
Interview + Survey
We asked participants about their patterns of visiting museums and their perceptions of their imagined 227 Abolitionist Place museum.
12 interviewees

People would like to learn more from the museum in a more interesting and interactive way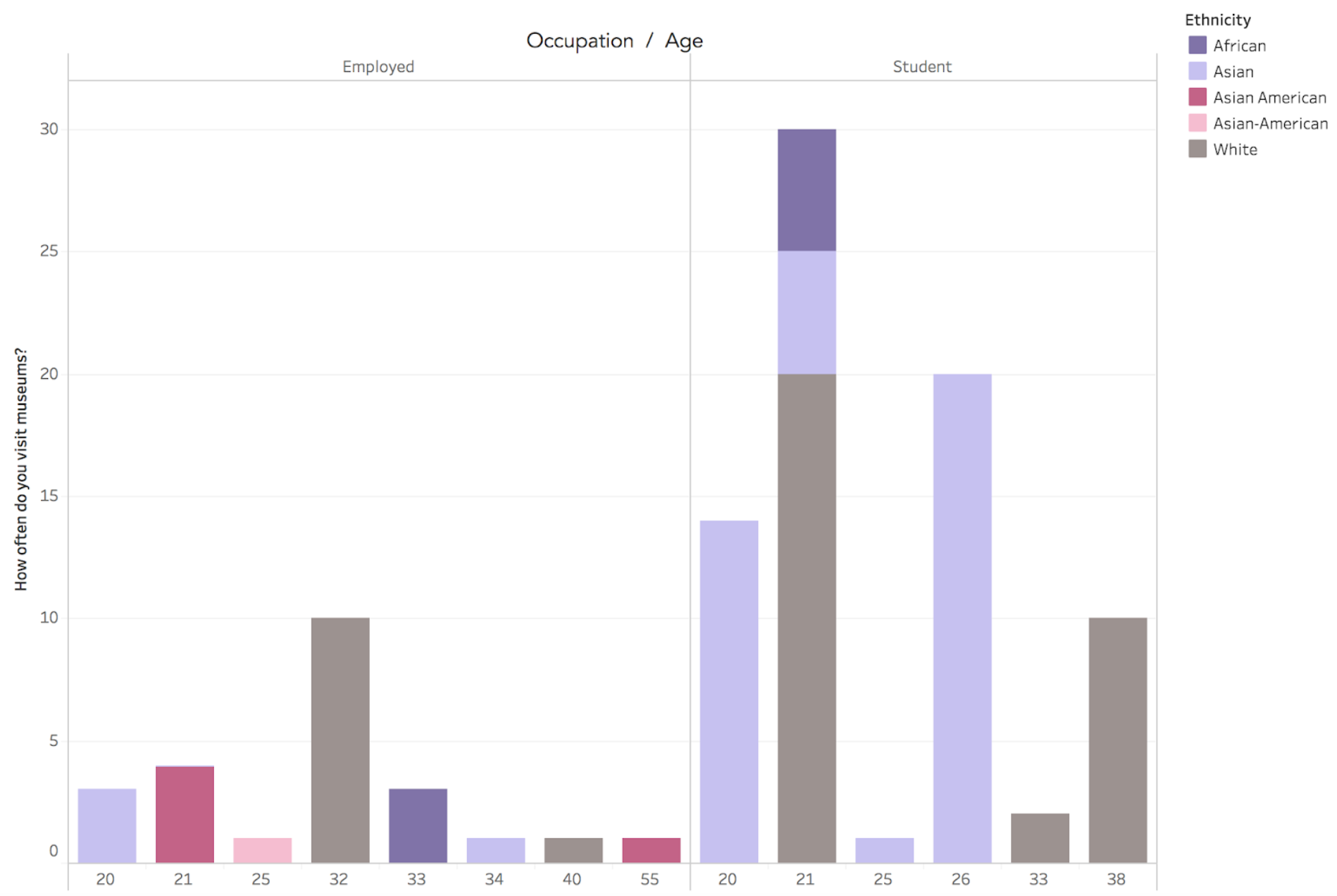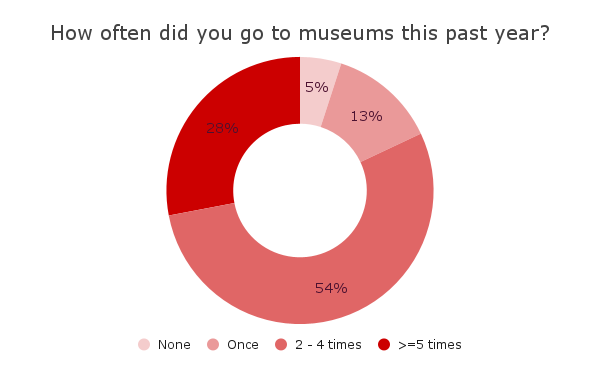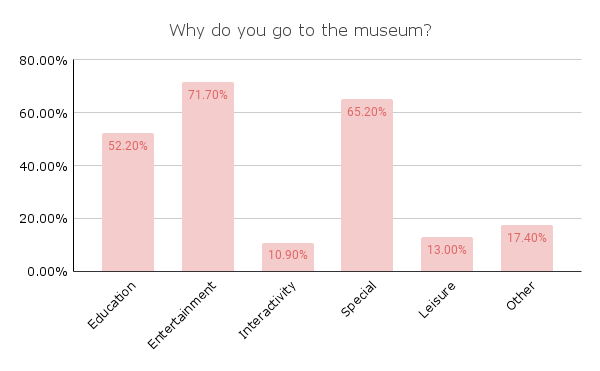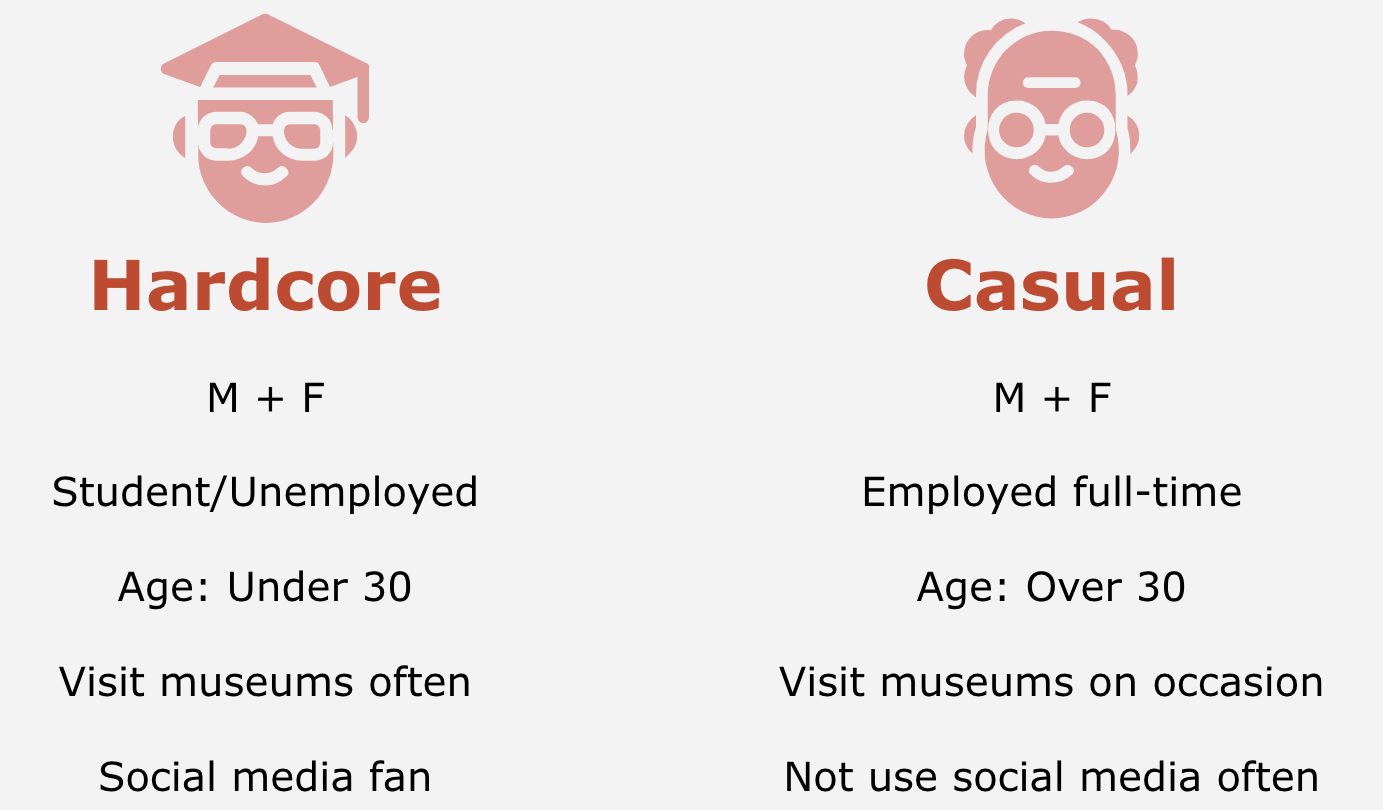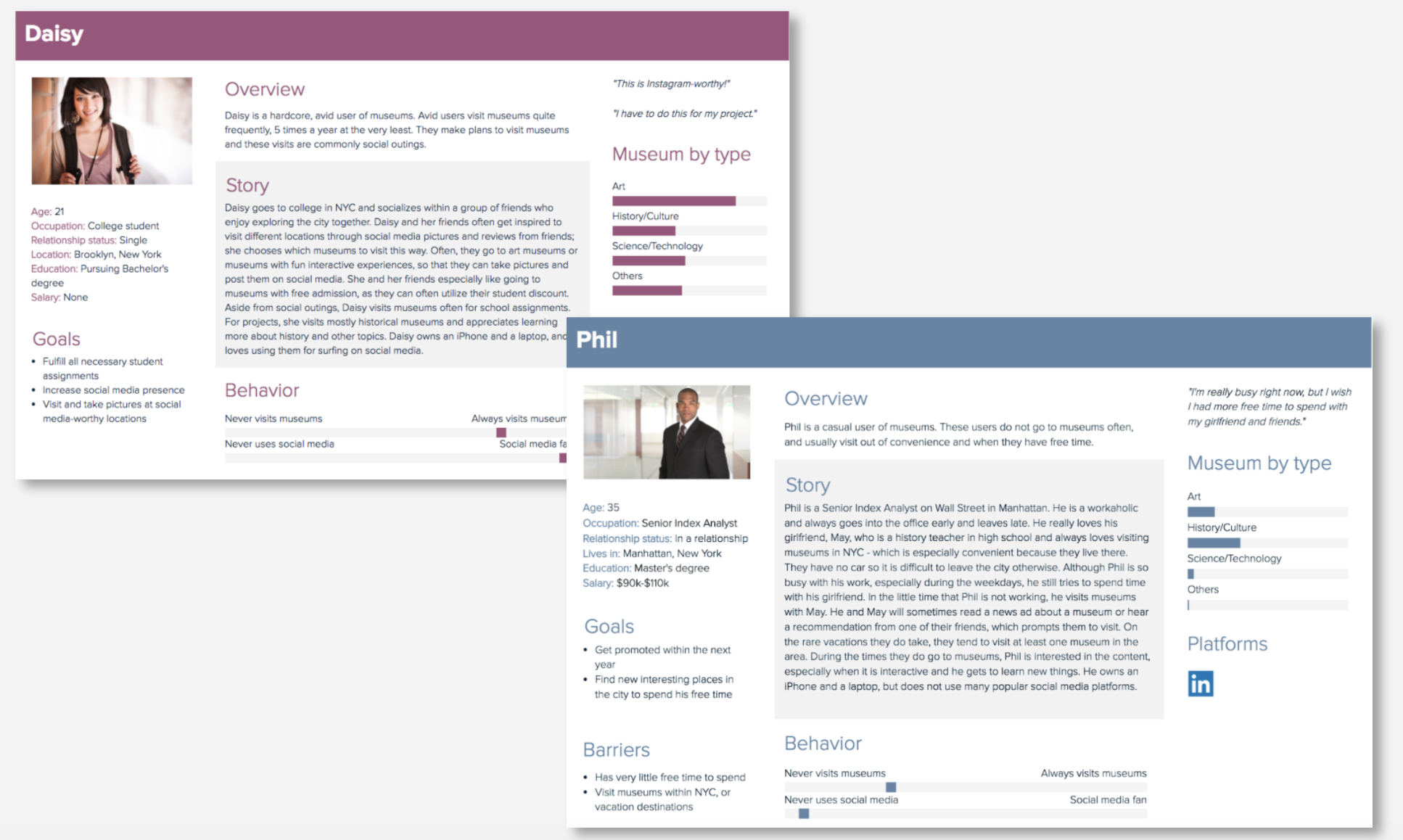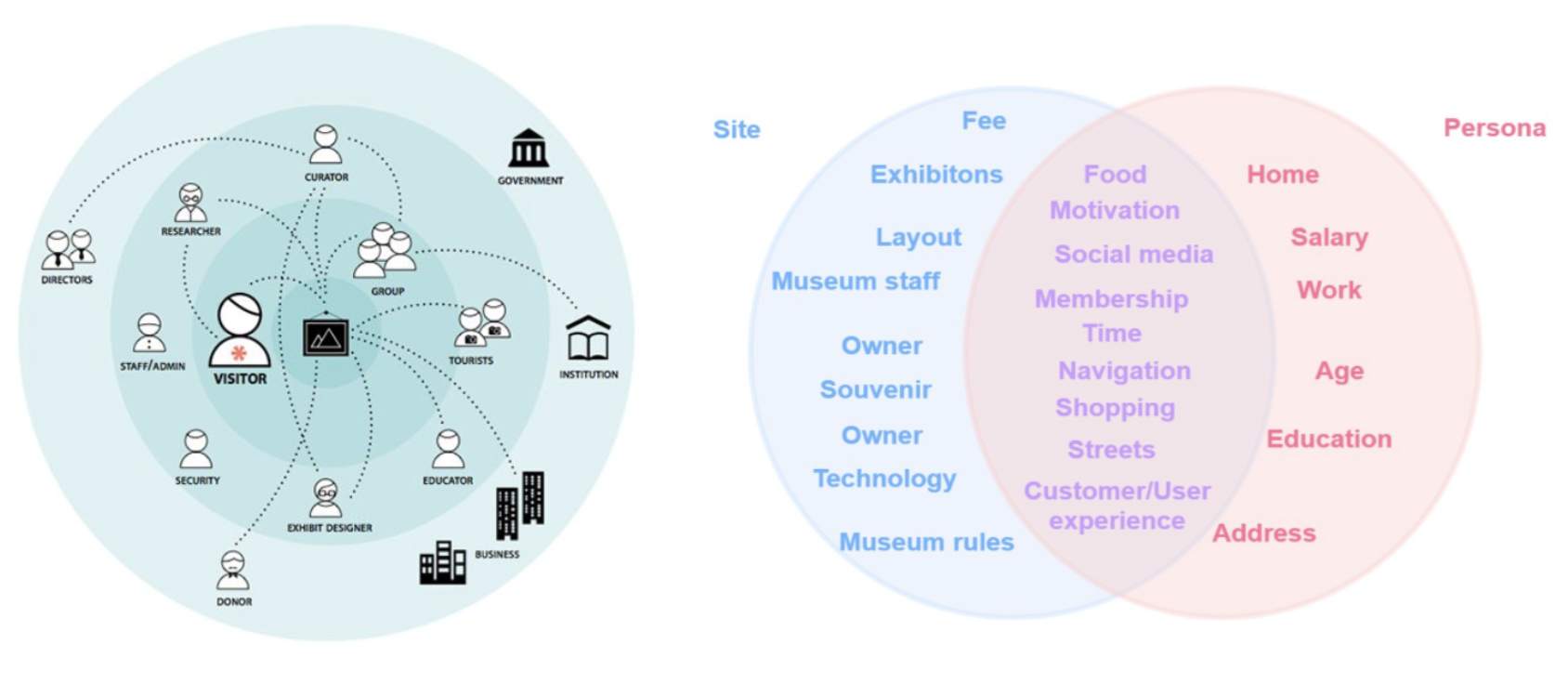 User Journey
As persona Daisy is the hardcore user, we mapped out steps to see what opportunities we can use to help her reach the most important goals when exploring the museum.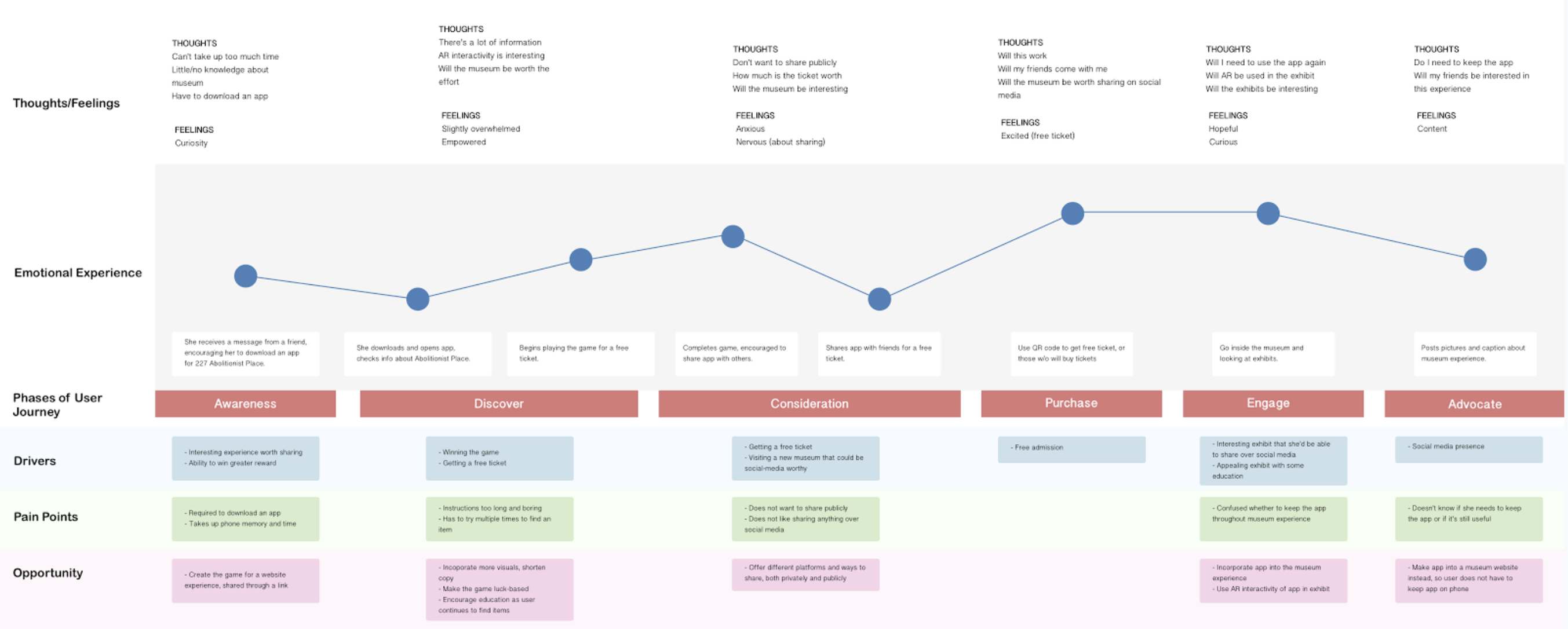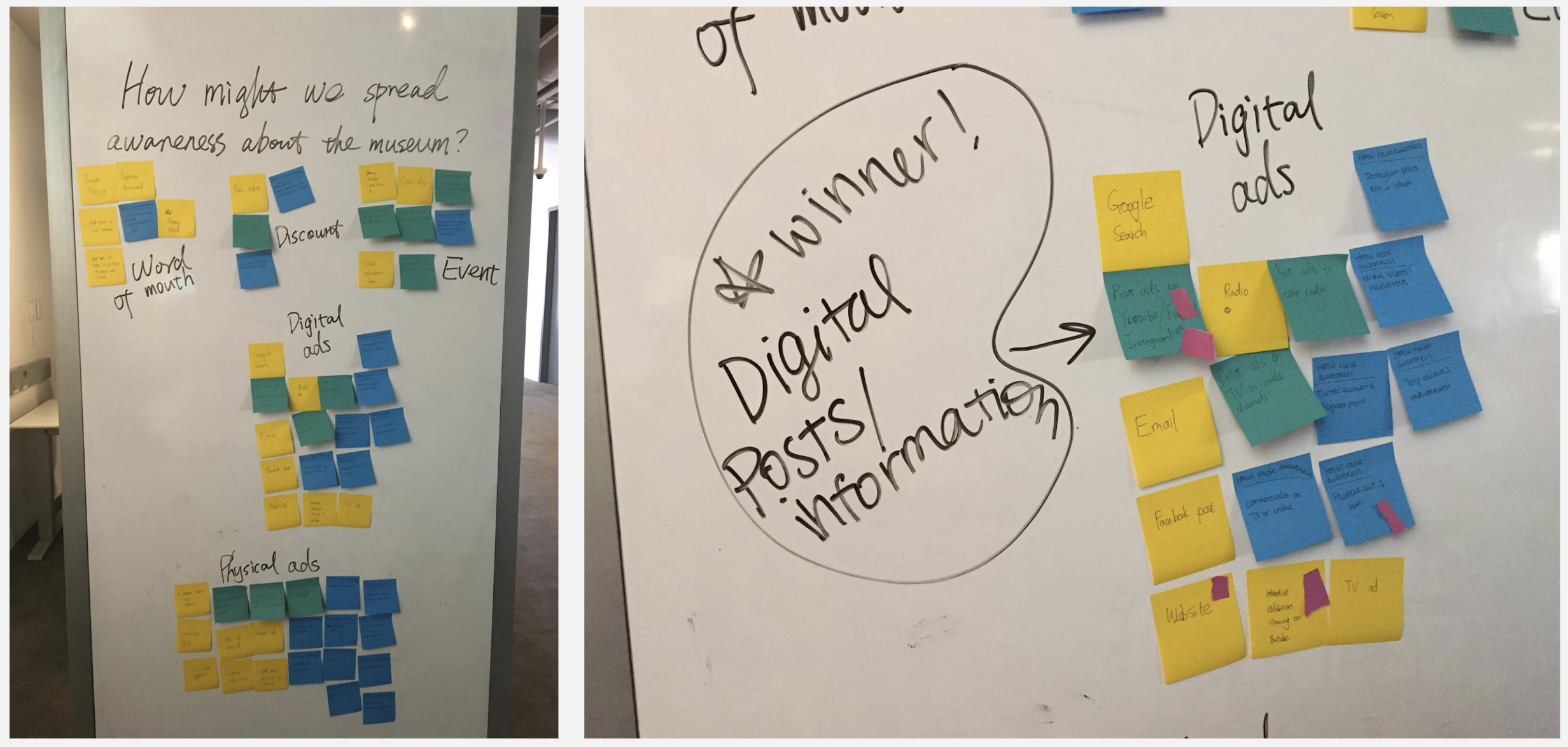 How Might We
User Journey Touchpoint: Museum awareness
How might we spread the awareness of the museum?
Winner: Posts, ads + information via digital channels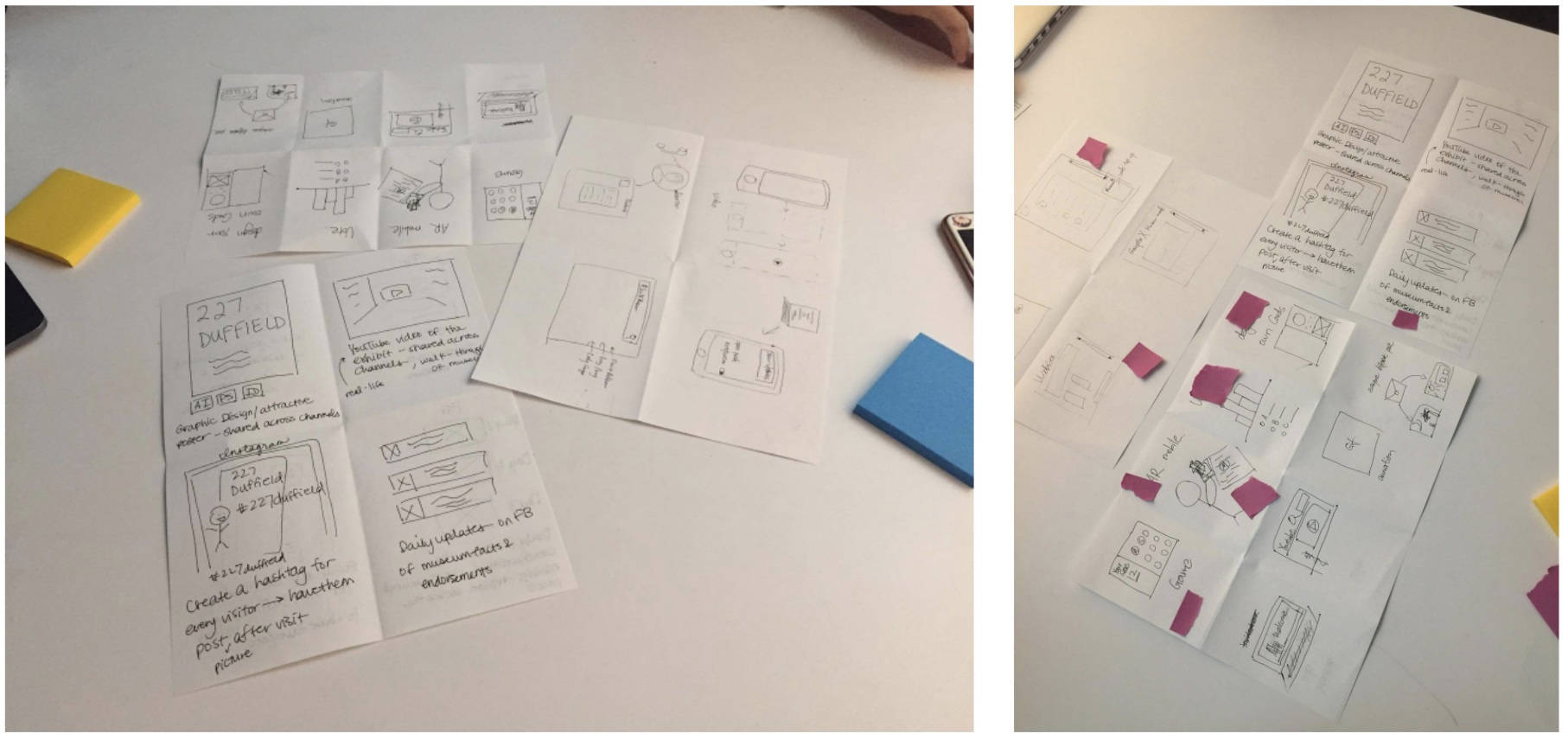 Crazy 8's
Winner: AR advertisement
Brainstorming:
Displays inside of the museum

Historical scenes depending on the location in Brooklyn

Share through a link or app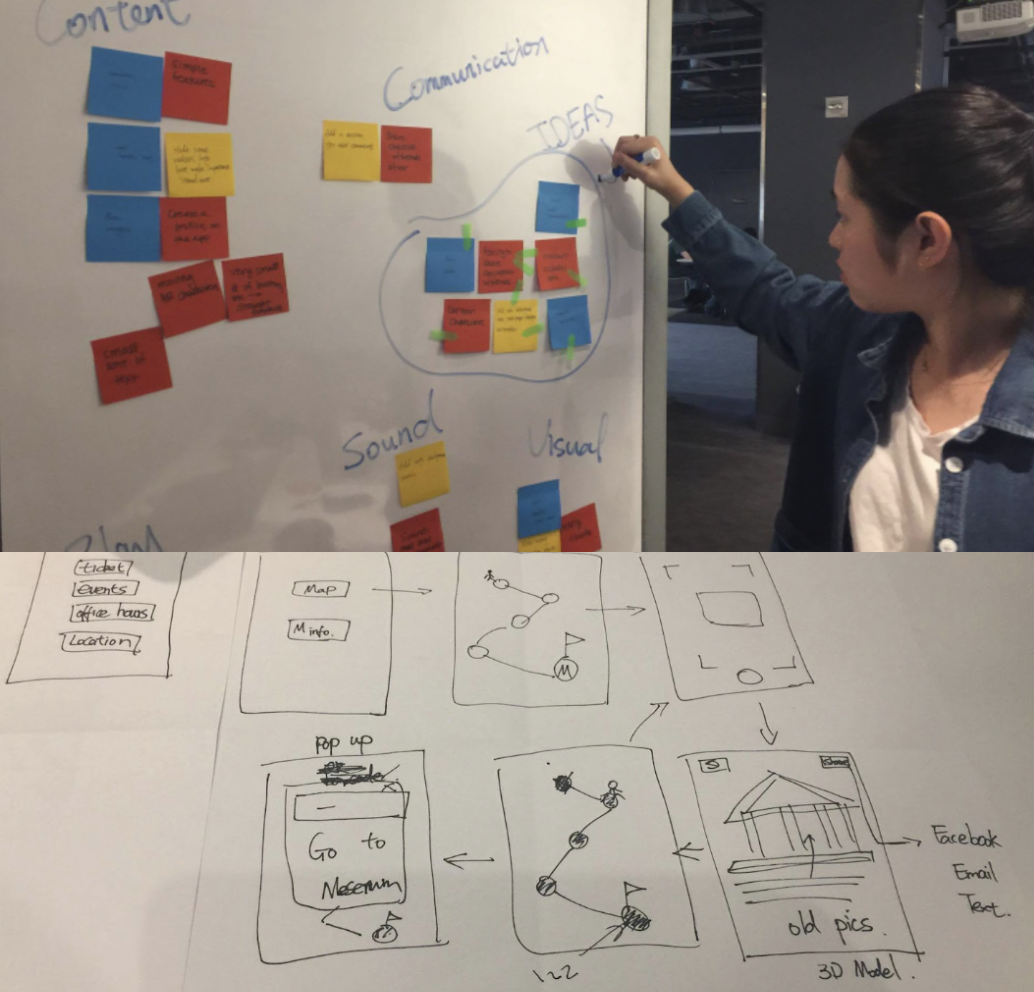 How Might We
How might we create an interesting, usable app?
Ideas to consider:
Share checkpoints

Posting on social media

Audio videos

Modern visuals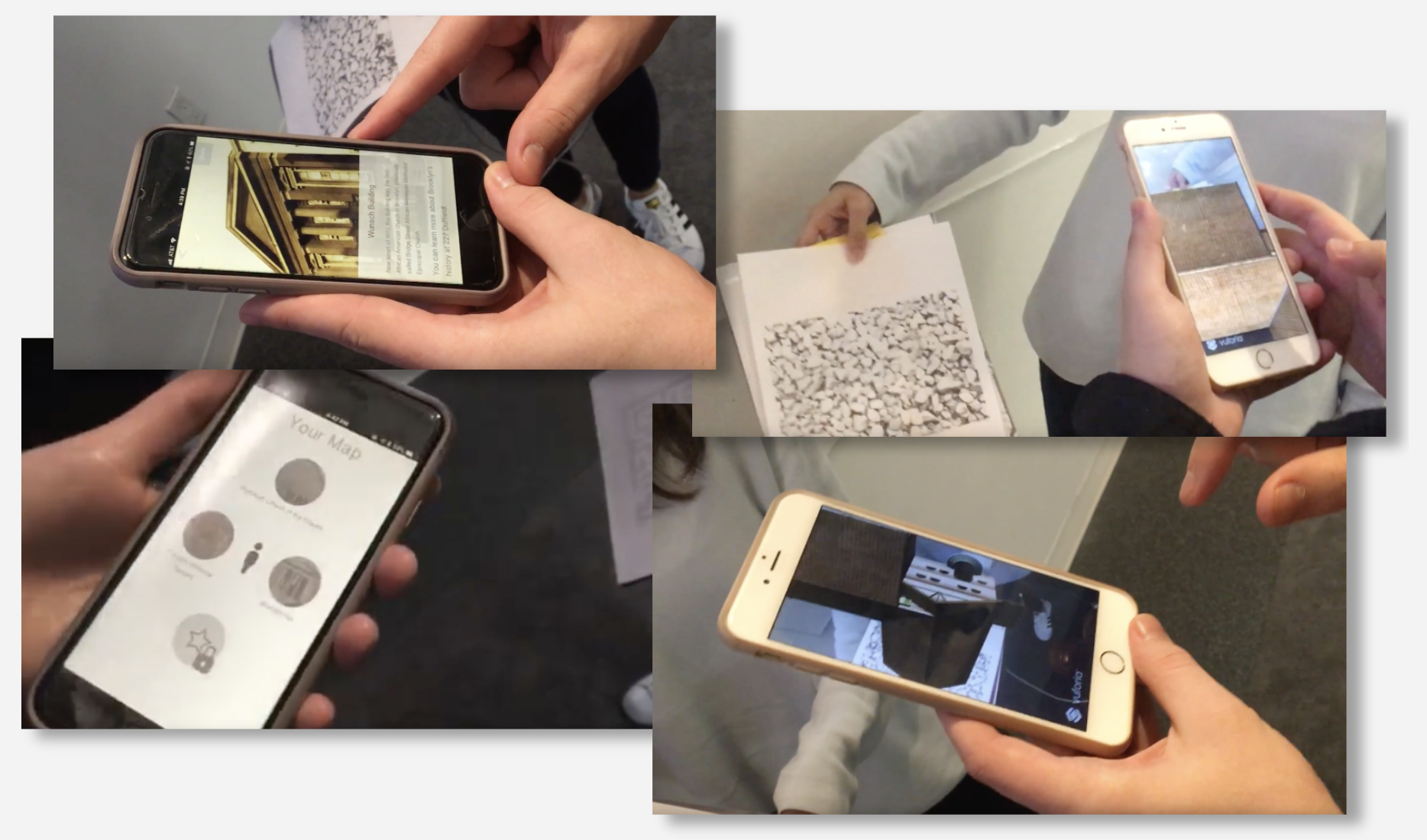 User Testing & Improvements
Make the description + instruction clearer

Adjust the number of locations that users need to collect

Consider more gamification + collection/goals

Re-think 'Share' option

For AR part, make 3D model load without tracking the image.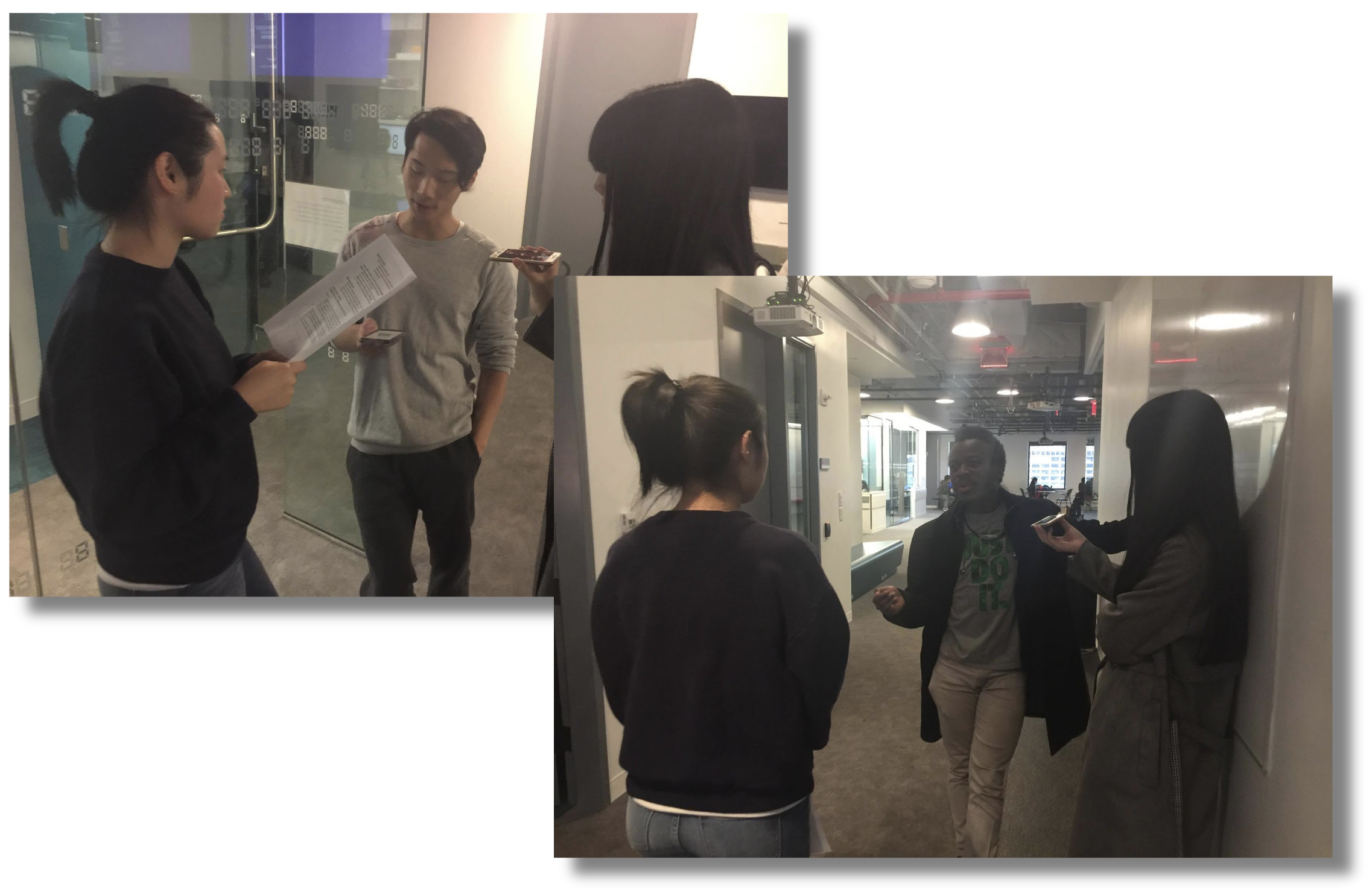 User Testing & Considerations
Convert the app to a web page so that users don't need to download it.

Ask users to provide email addresses or phone numbers so that they can keep their QR codes for free tickets without an app.

Set levels to make the game more sustainable (or interaction within the museum).

A stronger connection between the museum + items chosen.

Should have clearly specified that scanning things were a "luck system".

Figure out more interesting topics + educational items.

Categorize items for collection.

Improve AR (more 3D model/images & less text).